Casey, Illinois is a small town known for its big things. The town is home over thirty roadside attractions, including twelve record holding world's largest things! One of the things you can see in Casey is the Big Bookworm.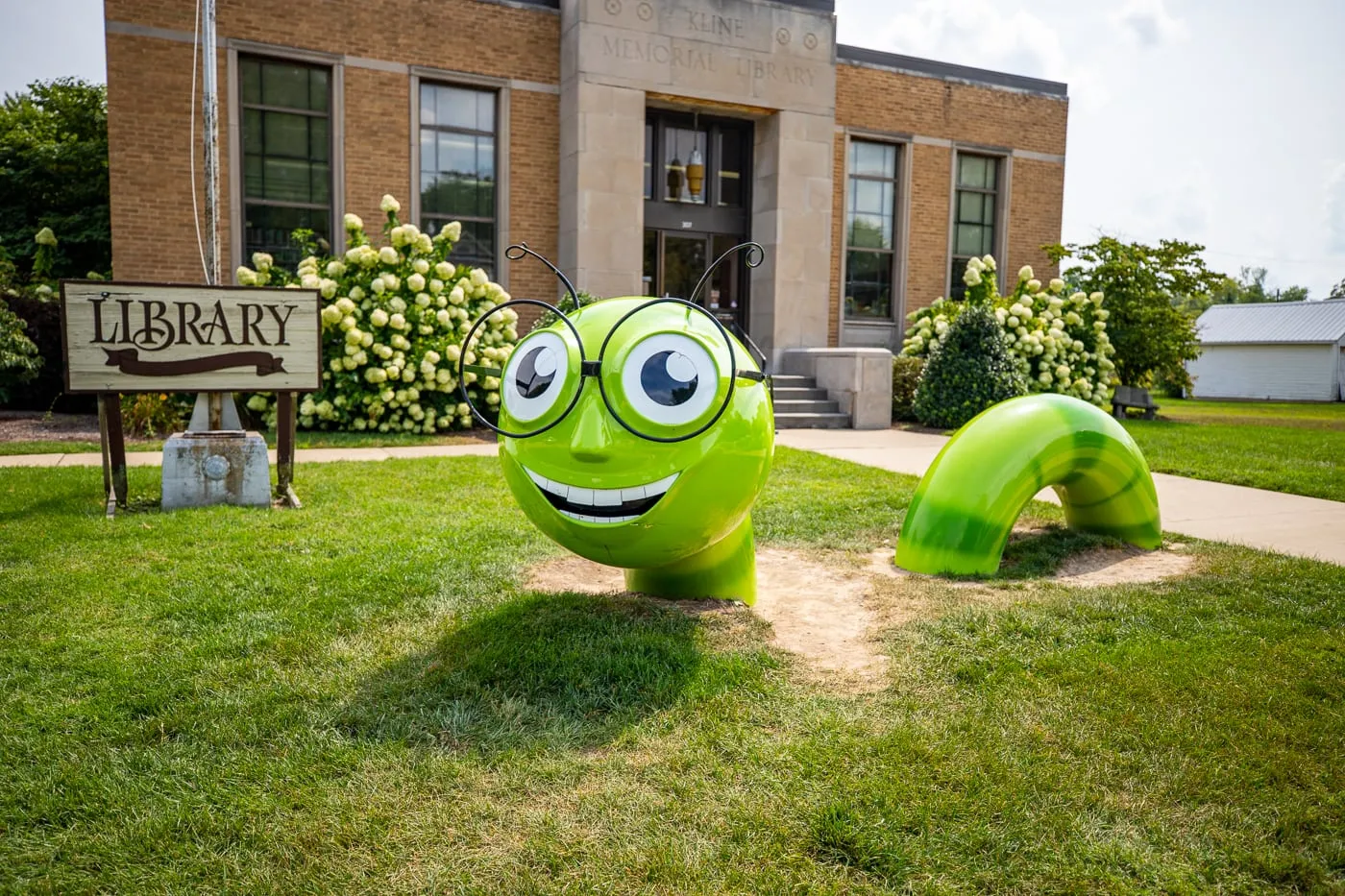 The big bookworm is a giant, green, cartooney worm who wears a big smile and even bigger round, wire-framed reading glasses.
Appropriately, this book loving bug is located on the lawn of the Casey Township Library, where his big body ripples up and down through the lawn and under the pathway. Find him on Main Street just a short distance down the road from some of Casey's best known world's largest things, like the world's largest wind chime, world's largest teeter totter, and world's largest rocking chair.
Want more local roadside attractions? Find everything to see in Casey, Illinois's Big Things in a Small Town.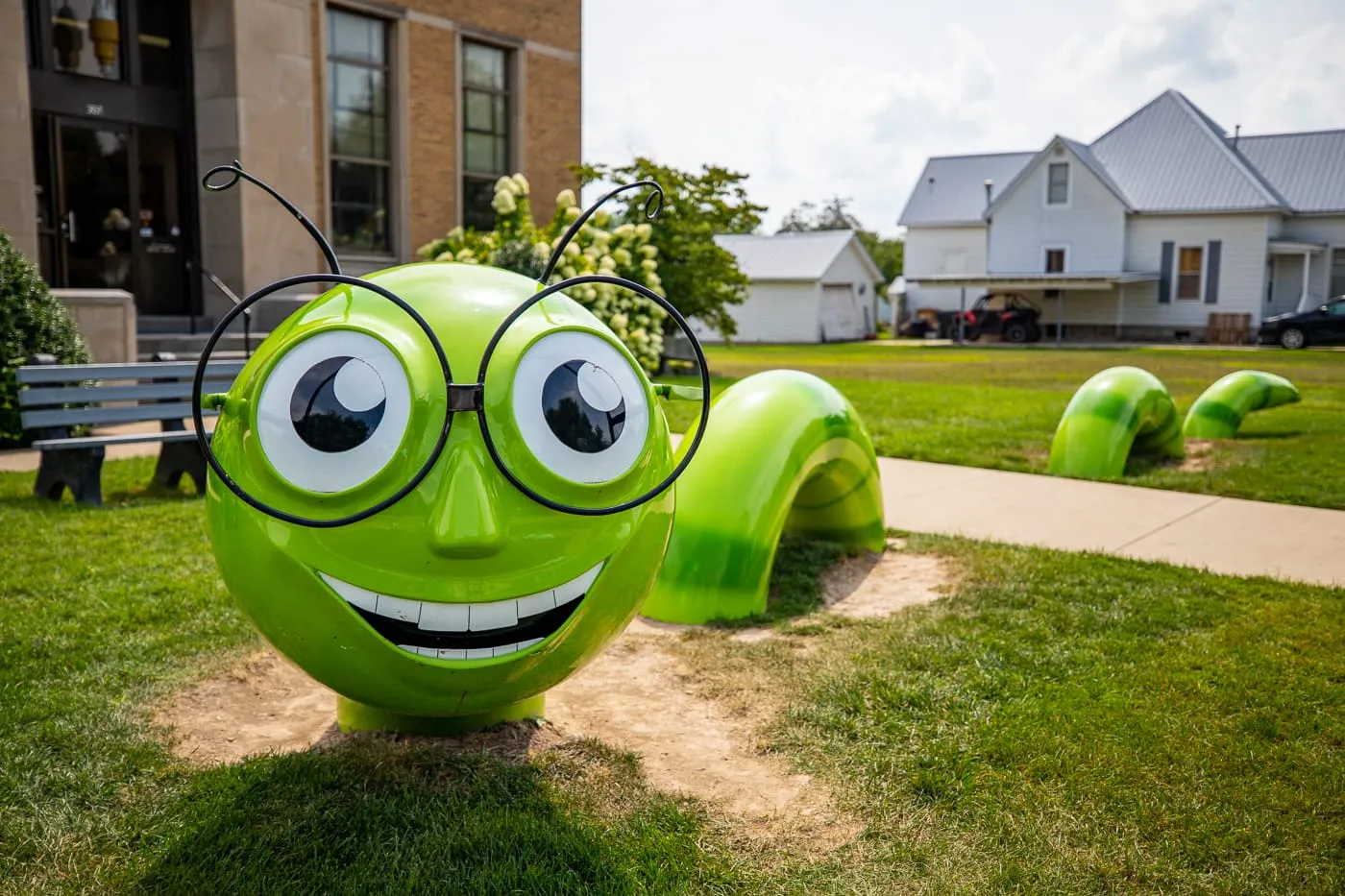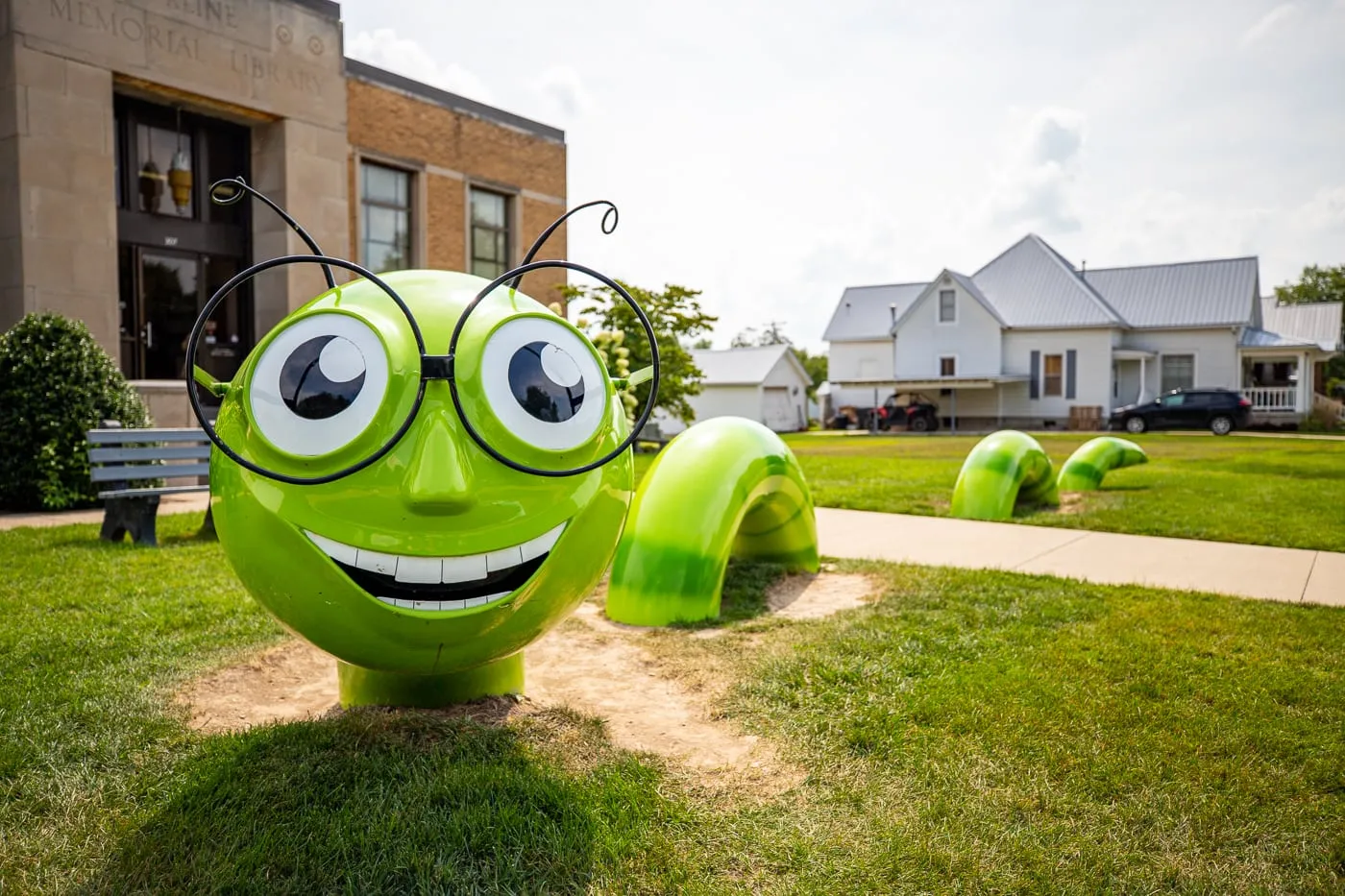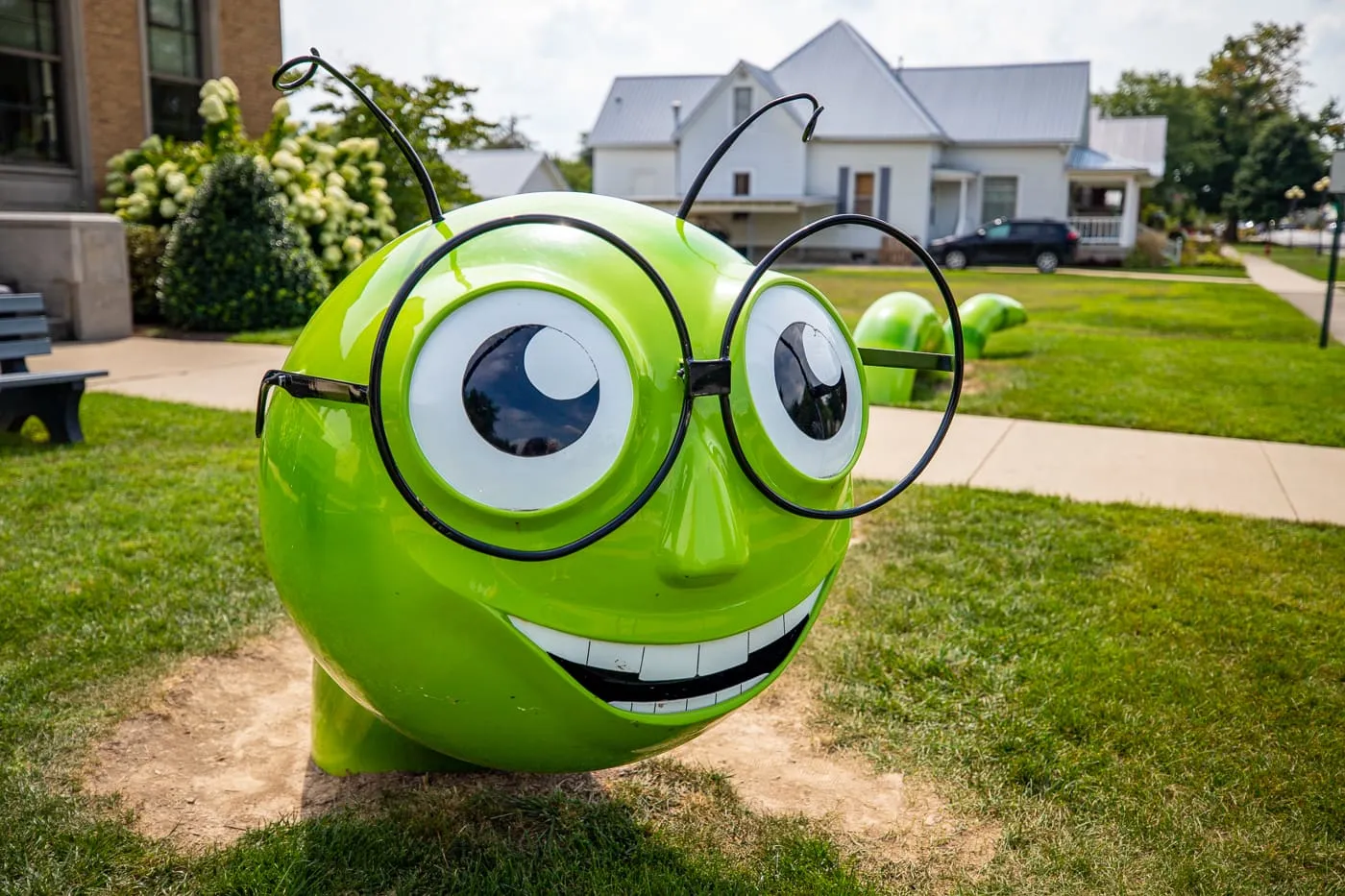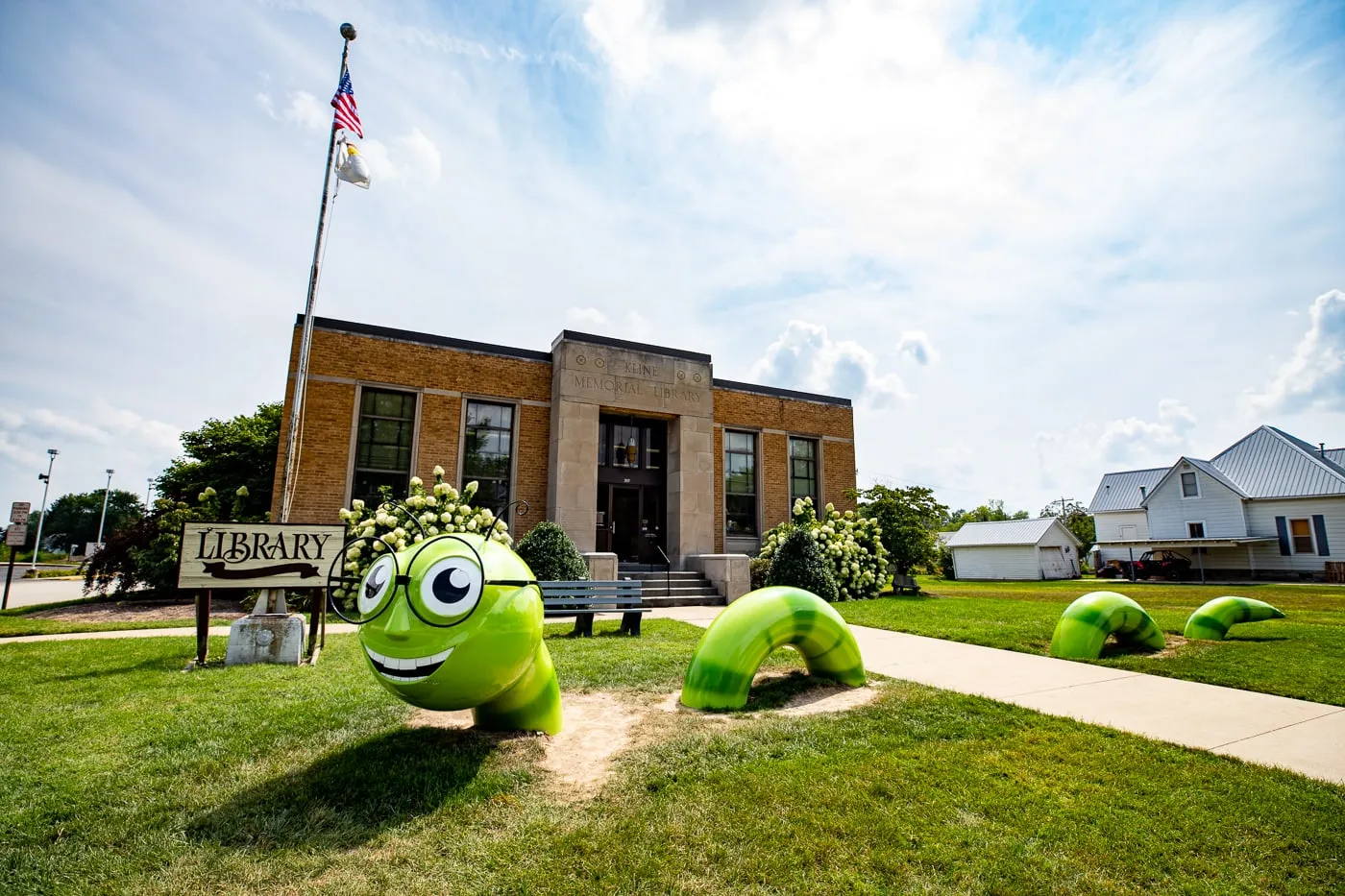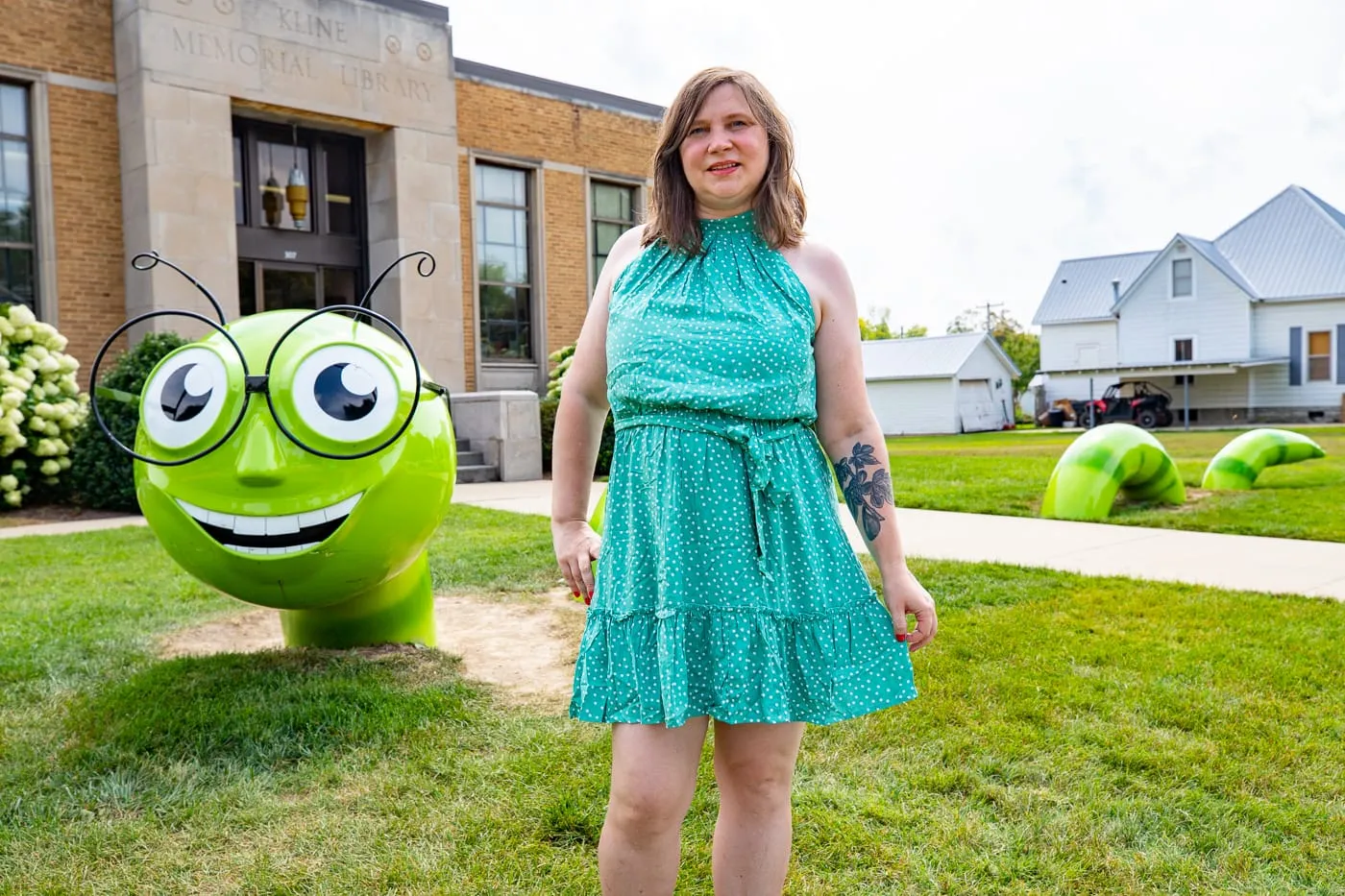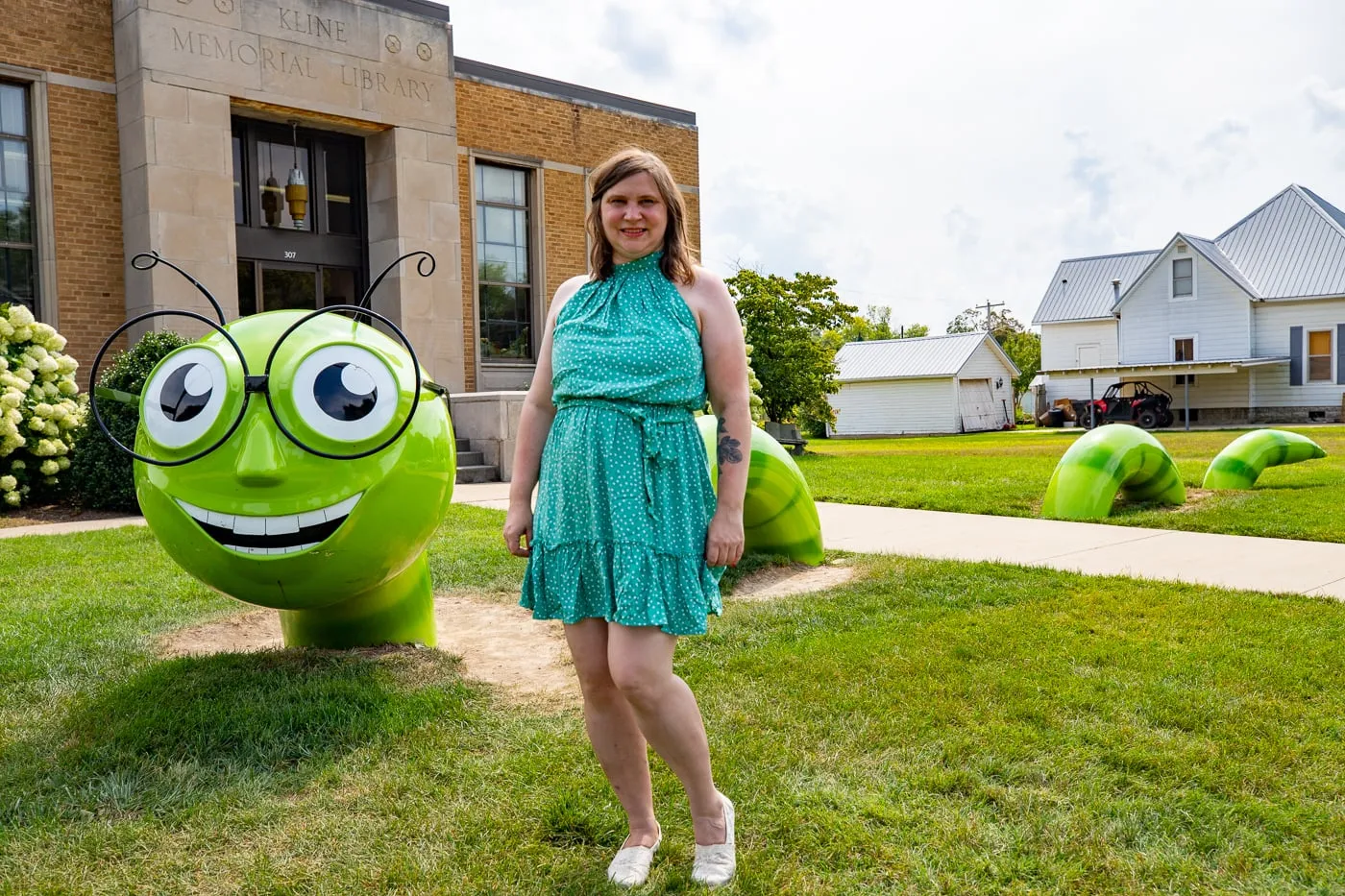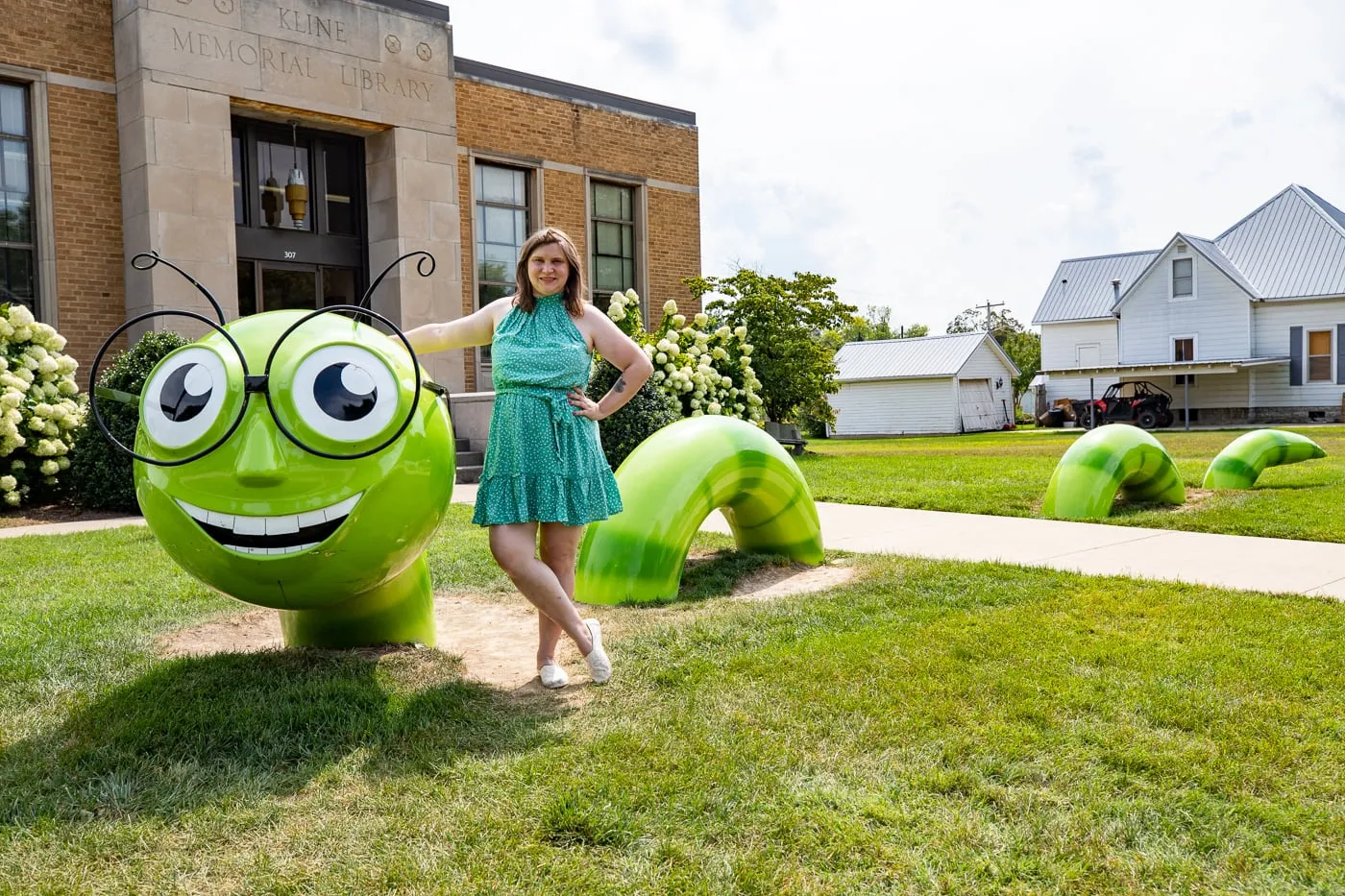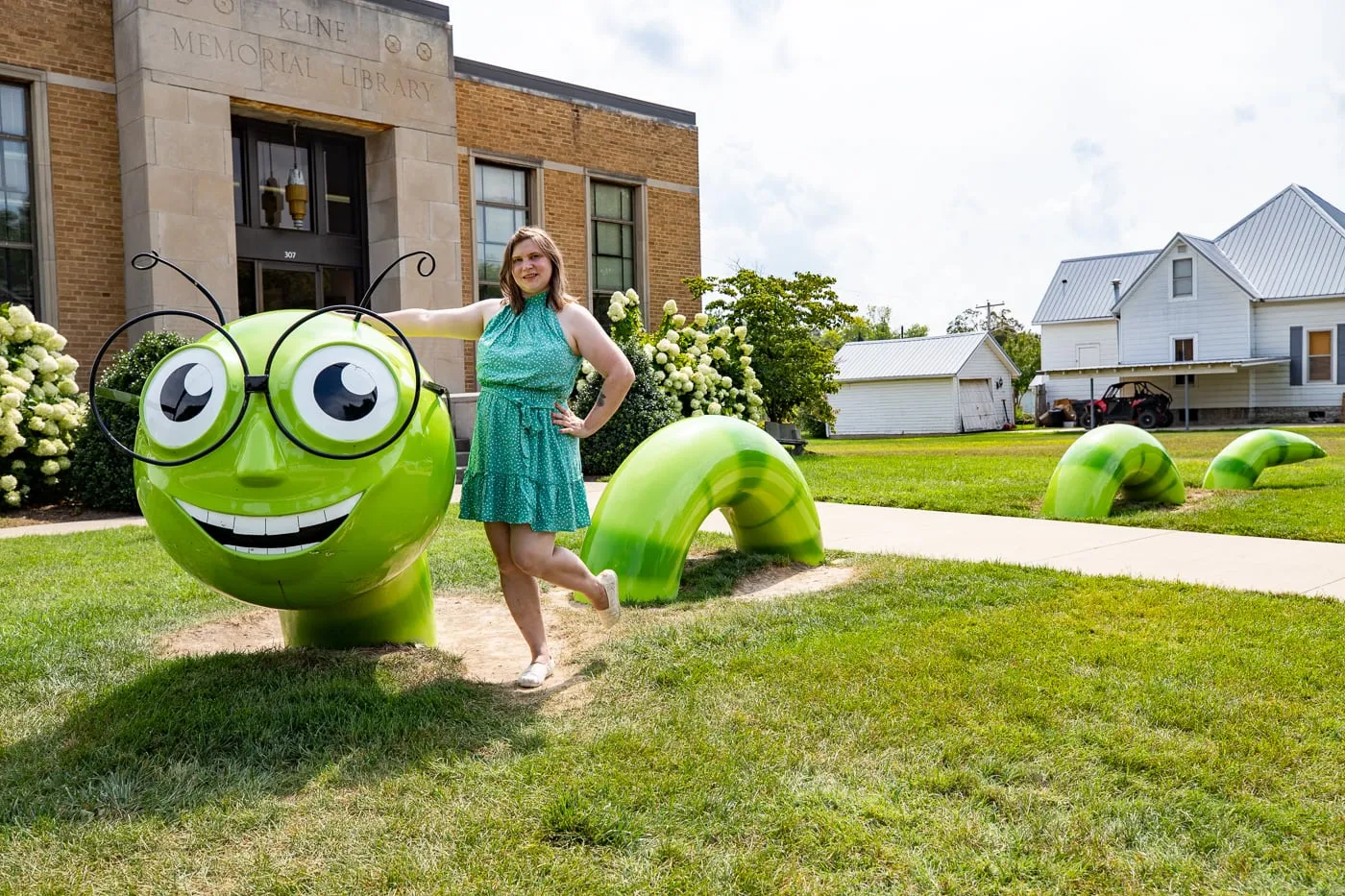 Spend the night in Casey! Find the best Casey Illinois Hotels and find out where to stay to see big things!
---
Big Bookworm
Address: Casey Township Library, 307 East Main Street, Casey, IL 62420
Hours: Always Visible
Cost: Free to See
---
Pin this Illinois roadside attraction: