If you love your drinks stirred, not shaken, get ready to drink up and come visit the world's largest swizzle spoon in Casey, Illinois.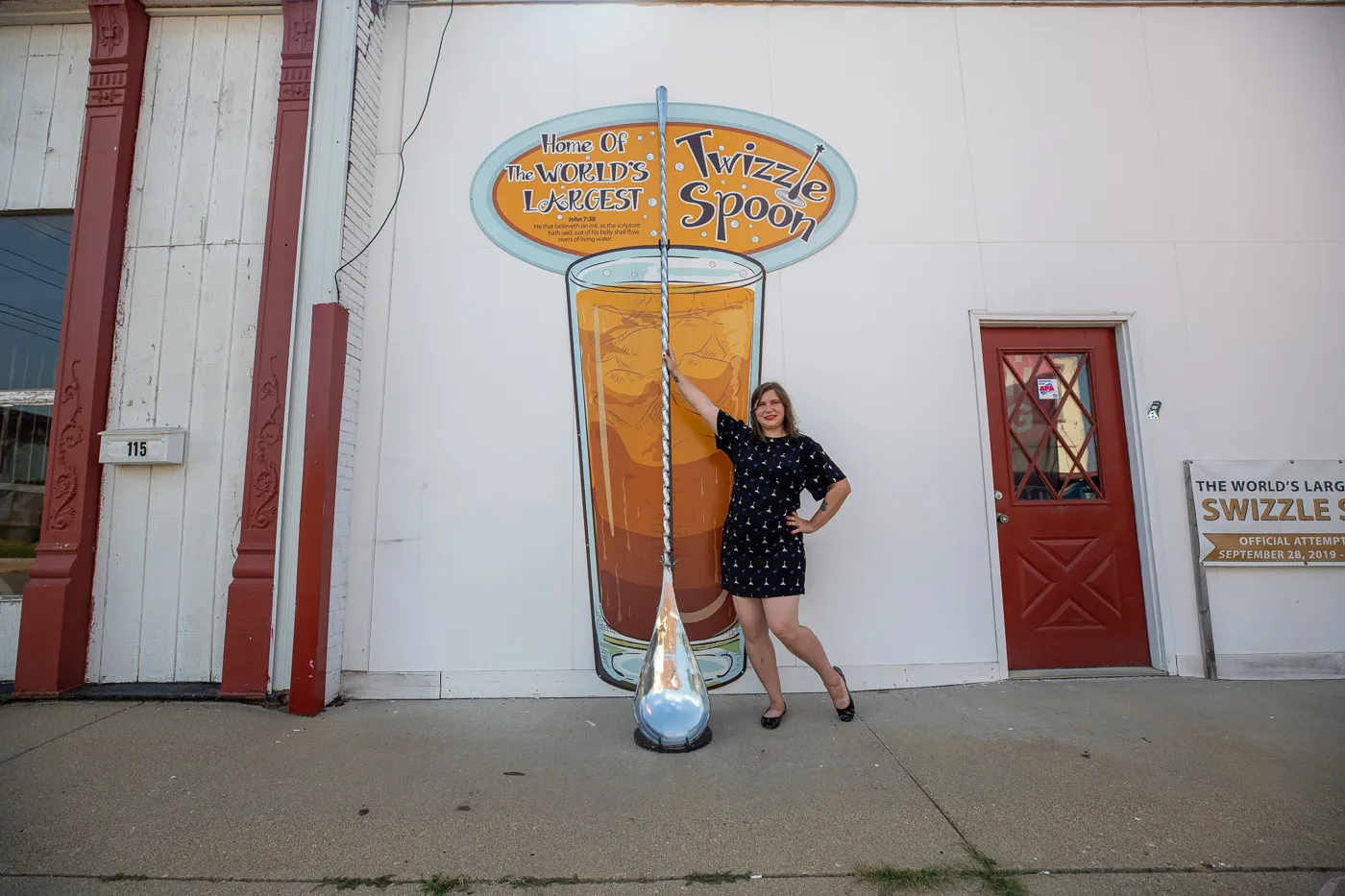 Casey, Illinois was already home to six world-record holding roadside attractions (among other equally-impressive large but not world's largest large things) when, on September 28, 2019, Guinness World Records came to town to certify six more. Among the big things that doubled the town's world record holdings that day was the world's largest swizzle spoon, which set its own brand new world record.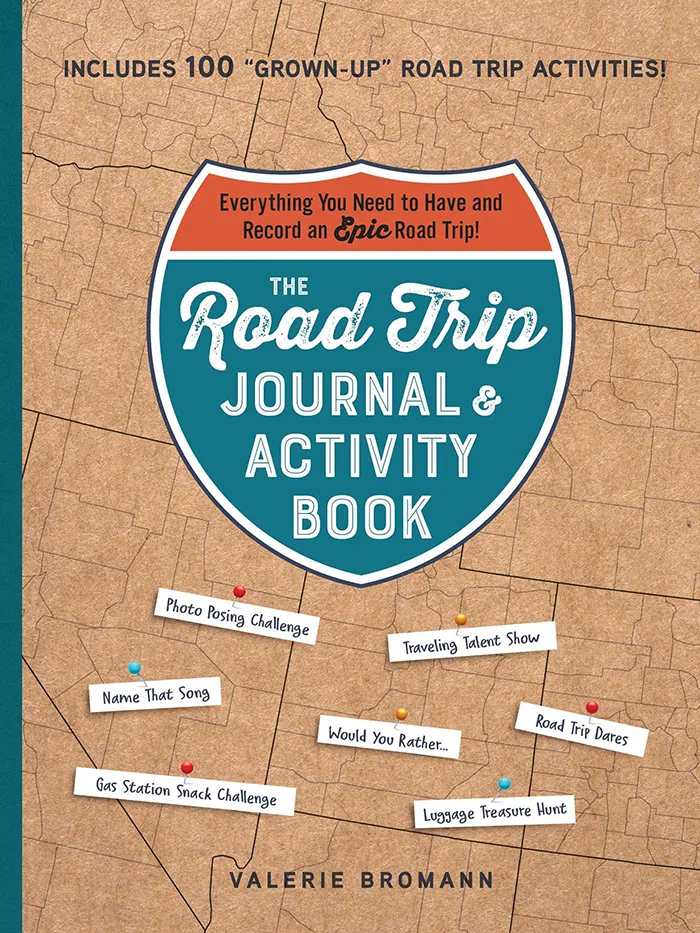 The Road Trip Journal & Activity Book
Everything You Need to Have and Record an Epic Road Trip!
Enjoy fun games and challenges to pass the time on your next road trip and have a keepsake to look back on for years to come with this entertaining must-have for your next vacation.
What is a swizzle spoon? Also known as a bar spoon, a swizzle spoon is a spoon with a small bowl and long handle that bartenders use to stir drinks. (Not to be confused with a swizzle stick, which is usually long and straight.)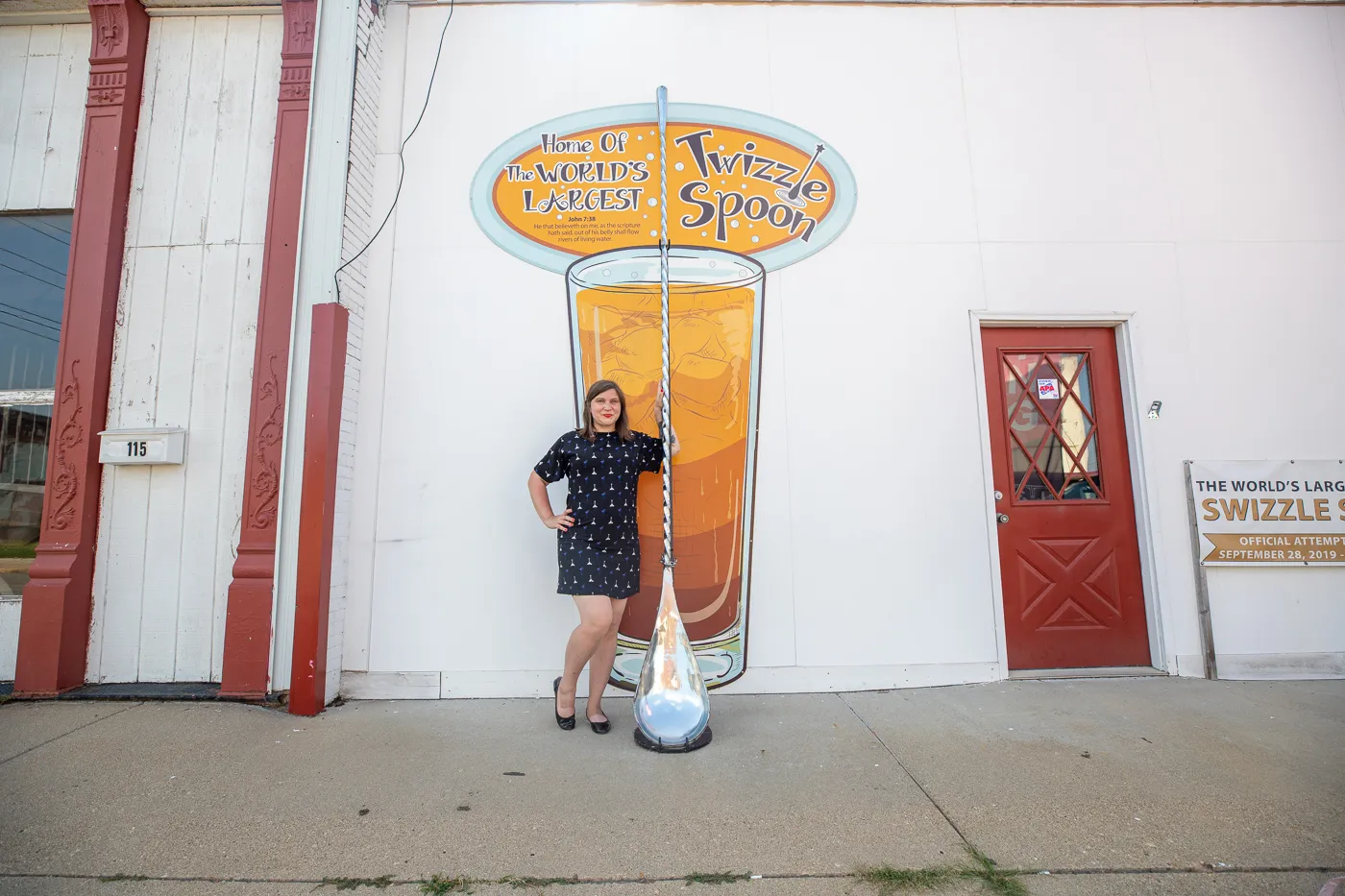 This giant bar spoon was created by Jim Bolin, the man behind all of the world's largest things in Casey, Illinois. At an impressive 11 feet 8 inches tall by 1 foot 1 inch wide, this hot-dip galvanized utensil is among the smallest of the largest in town. But, compared to the diminutive size of the normal sized bar tool, it is beyond over the top.
You can find this Illinois roadside attraction attached to a mural of a tall icy beverage on the side of Brownie's Place bar and grill in town (not too far from the big spinning top, the big Minion, and the big nail puzzle).
Now I just have one question. Where can I get the world's largest drink?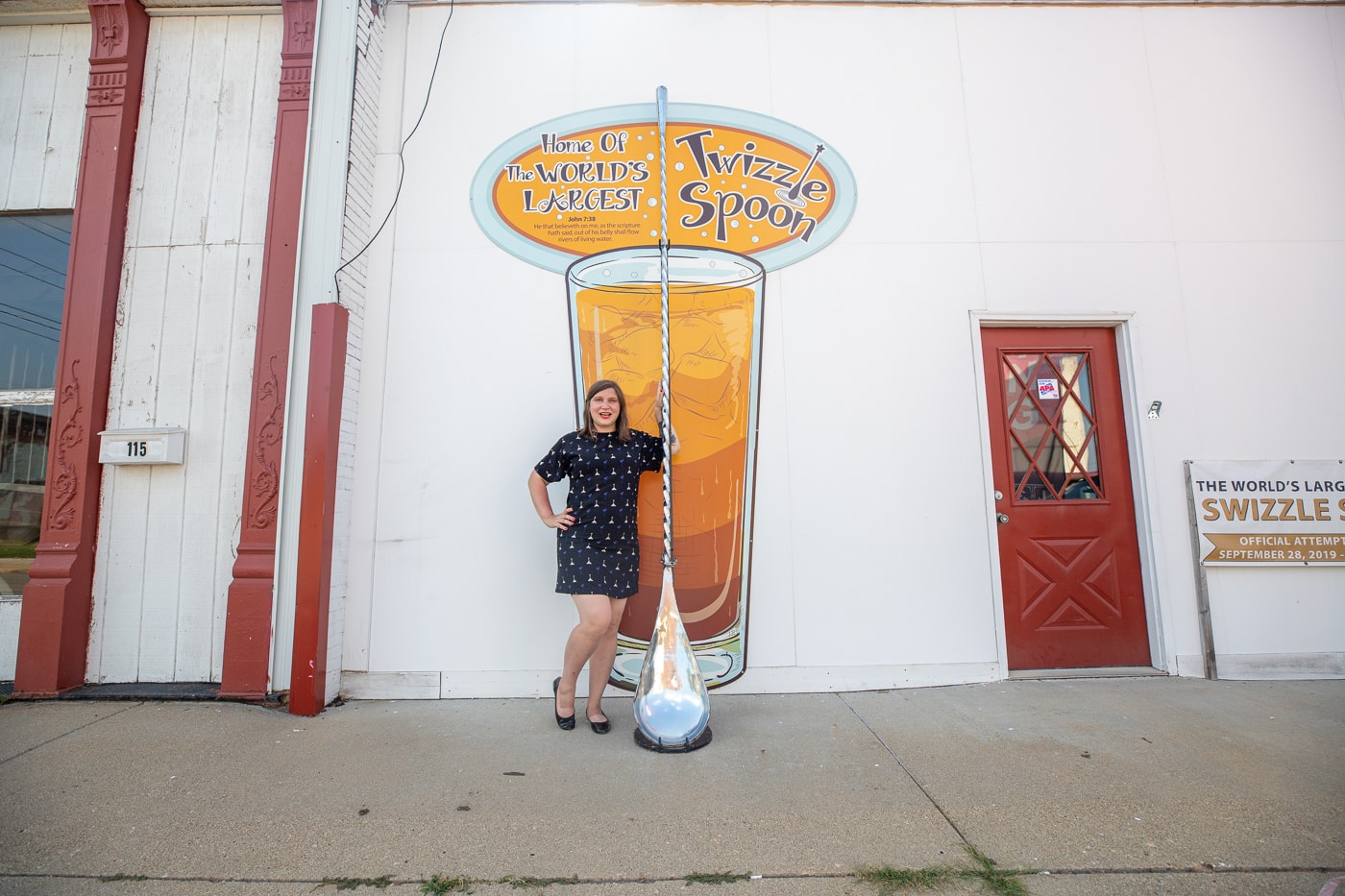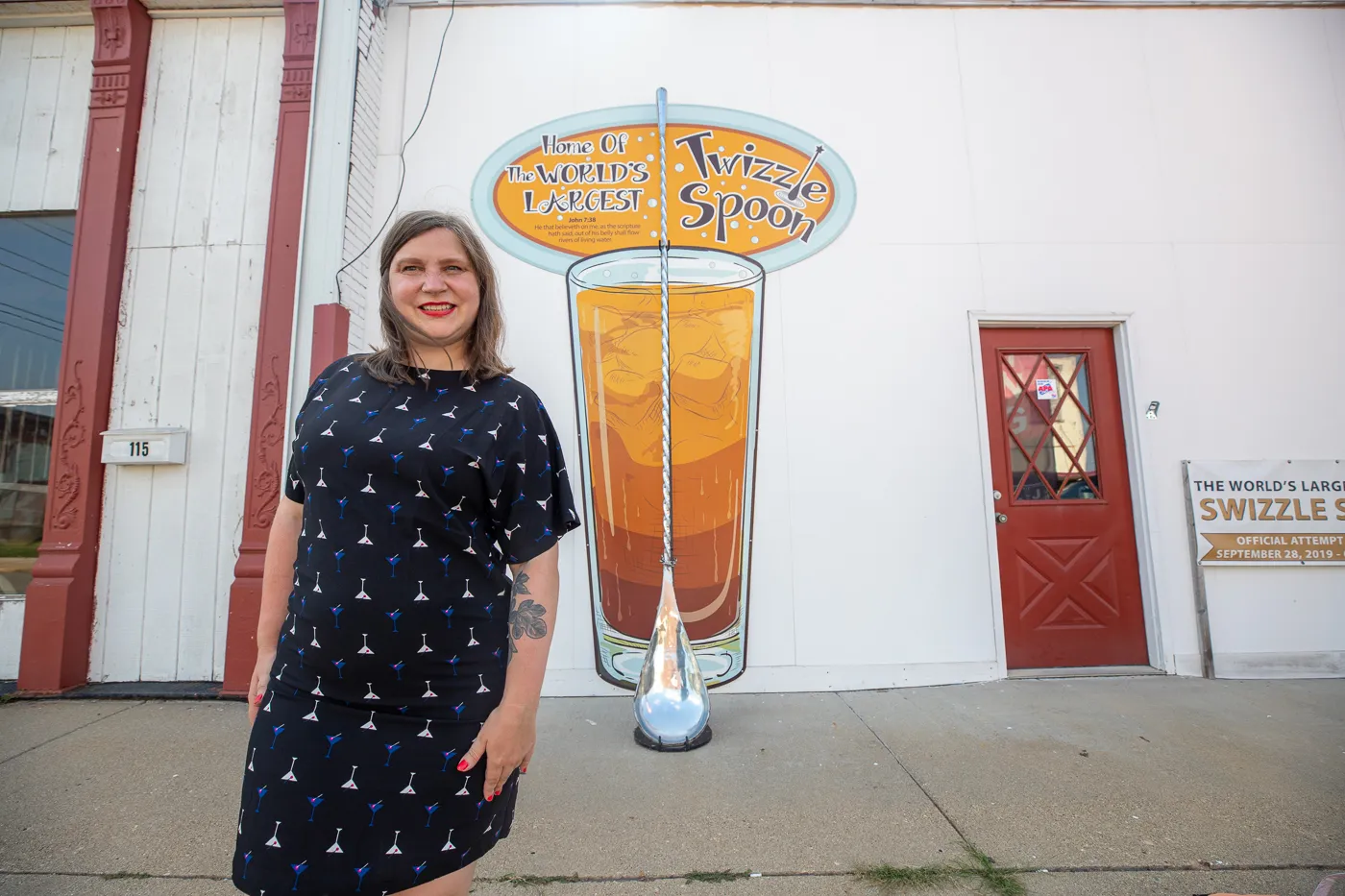 Spend the night in Casey! Find the best Casey Illinois Hotels and find out where to stay to see big things!
World's Largest Swizzle Spoon
Address: 111 S Central Ave. Casey, IL
Cost: Free to See
Hours: Always Visible
---
Pin this Illinois roadside attraction: