Have you ever had something that you wanted to give away? Did you wish you had a stamp so that could easily mark it as "free" before throwing it out on the curb? Did that thing you wanted to give away happen to be 28-feet tall…? If you answered yes to all of those questions, I have the silly roadside attraction for you! The World's Largest Rubber Stamp (FREE Stamp) in Cleveland, Ohio may be just what you need!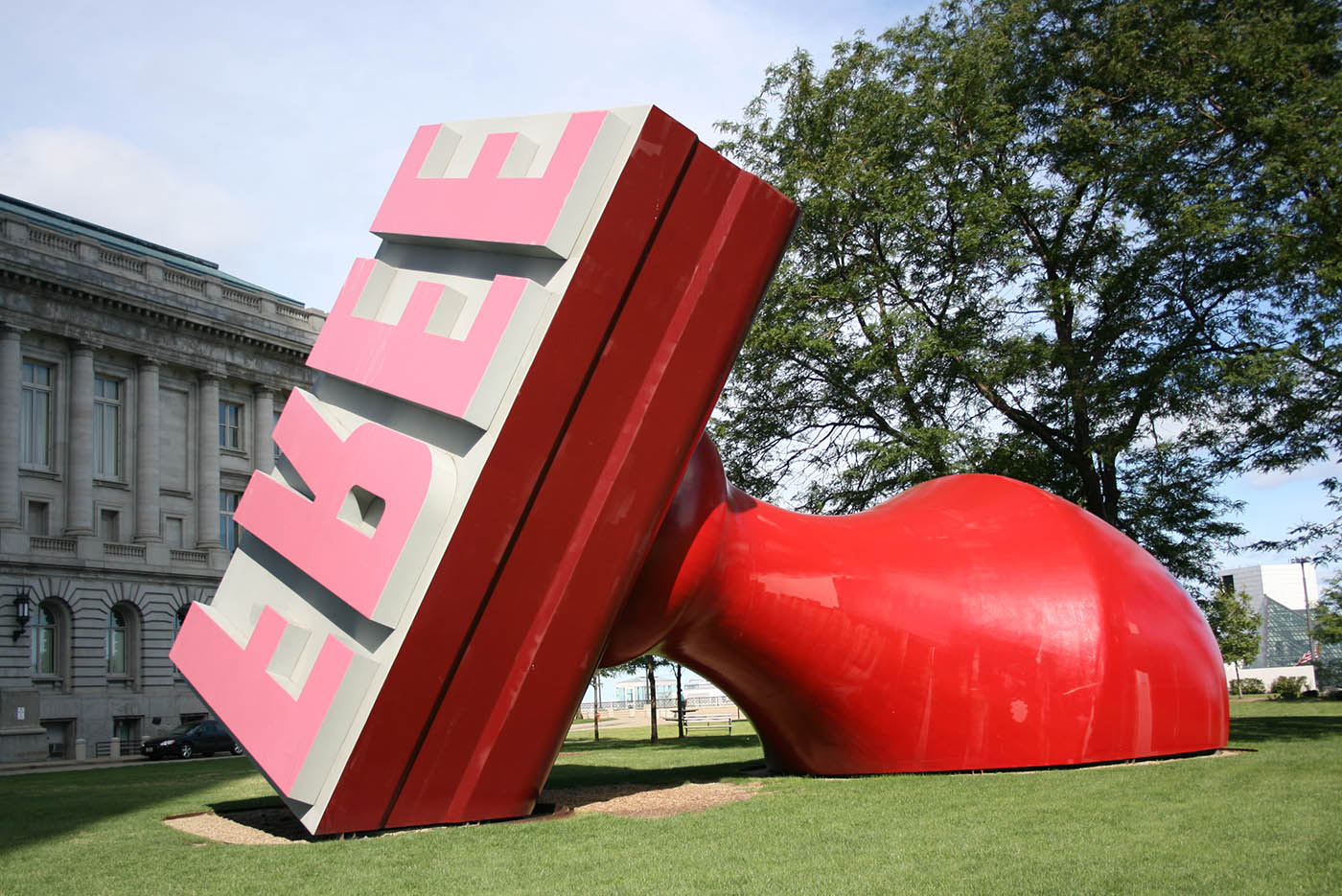 The giant rubber stamp rests just minutes from the Rock and Roll Hall of Fame and Museum in Cleveland, Ohio. And…well…it is what it is…a GIGANTIC rubber stamp marked "FREE" (or, at least a backwards free).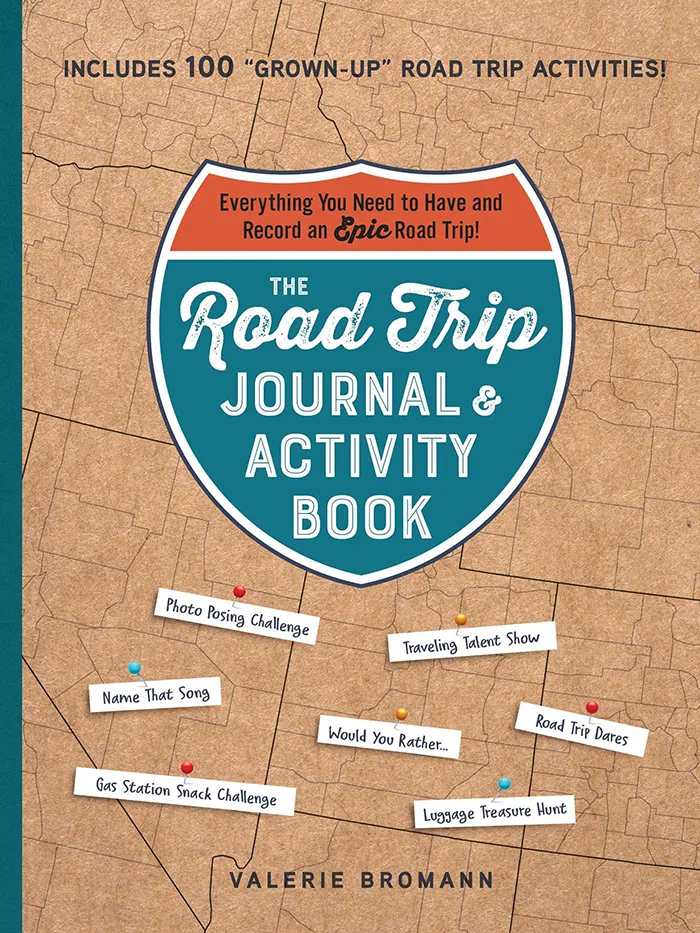 The Road Trip Journal & Activity Book
Everything You Need to Have and Record an Epic Road Trip!
Enjoy fun games and challenges to pass the time on your next road trip and have a keepsake to look back on for years to come with this entertaining must-have for your next vacation.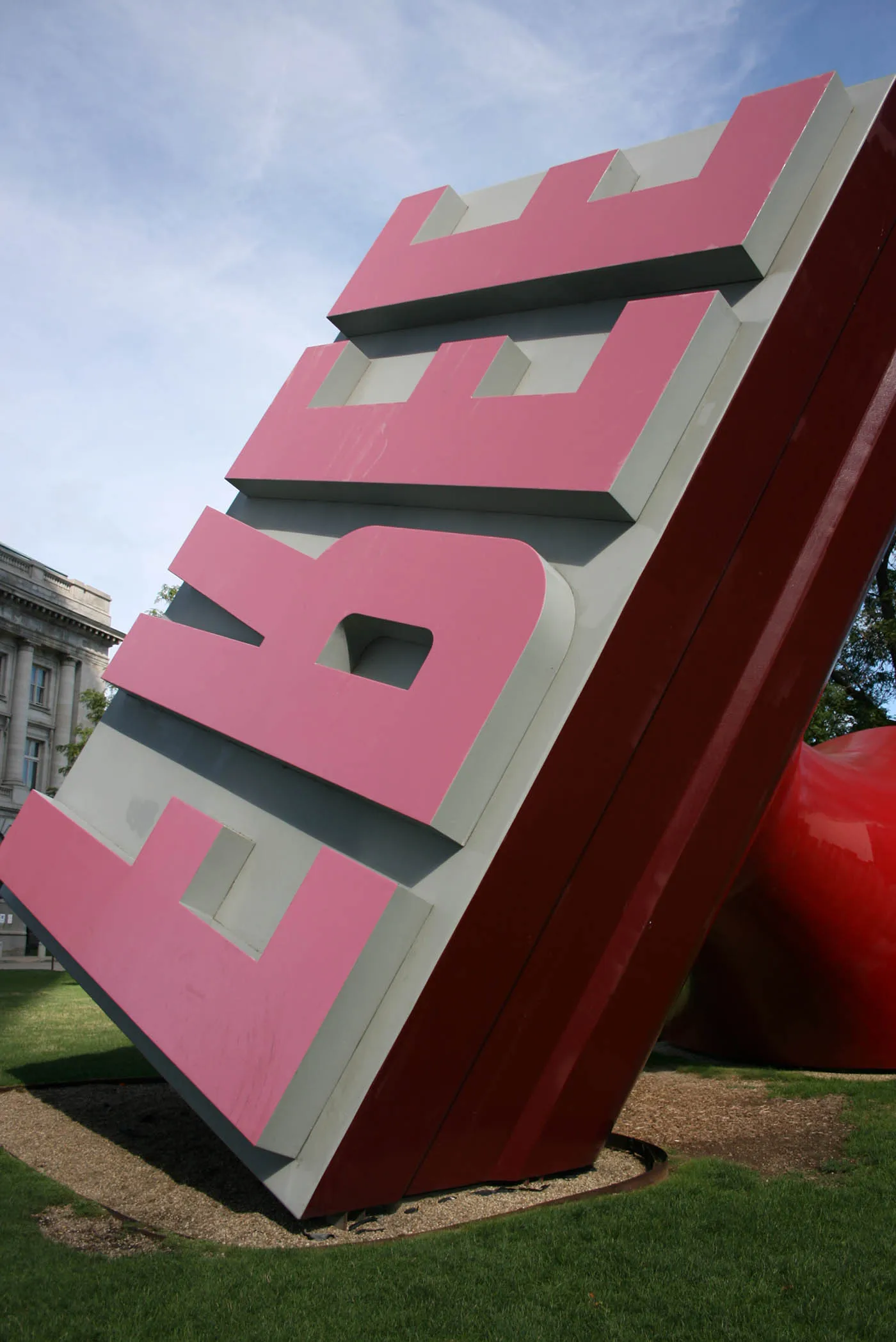 Like many roadside attractions there is a lot of controversy surrounding the Cleveland FREE stamp. The idea for the sculpture was originally concocted by Standard Oil and after many ideas were thrown around, the idea of a "FREE" stamp was born. However, soon after these plans were finalized, management changed hands and work on the stamp was halted and the completed parts were put into storage. Several years and another change of hands later, amidst concerns over paying for the storage, interest in displaying the pop art stamp was renewed. Willard Park was chosen as the new location, but, of course, it now met with government opposition. Luckily for the artists and silly Americans everywhere an election brought on new government officials who embraced the piece of art and let the giant rubber stamp be displayed in the park. Officially inaugurated on November 15, 1991, the bright red stamp still stands at a whopping 28-feet tall and 48-feet long and is FREE for all to see.
Does this Ohio roadside attraction have your STAMP of approval? It certainly has mine!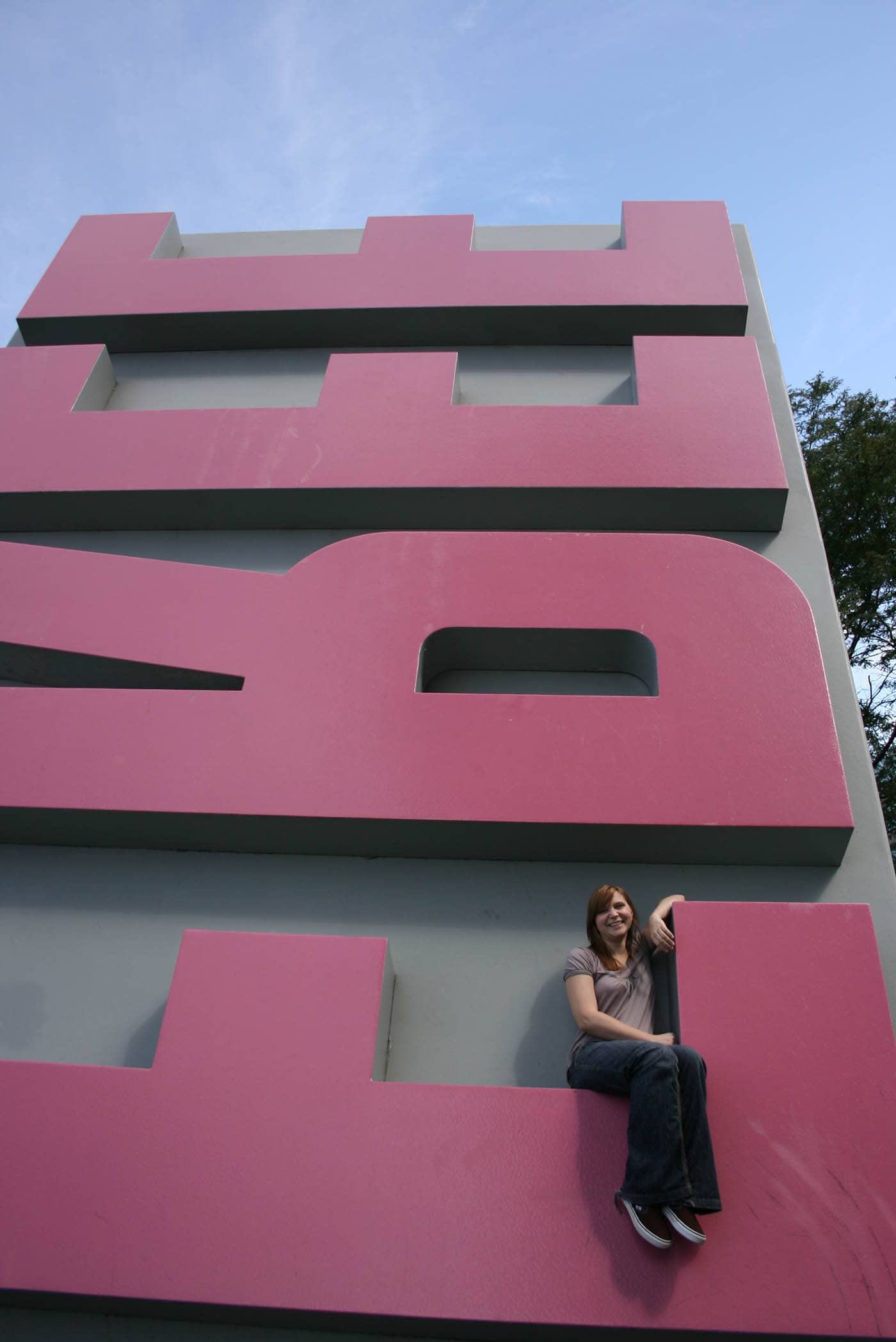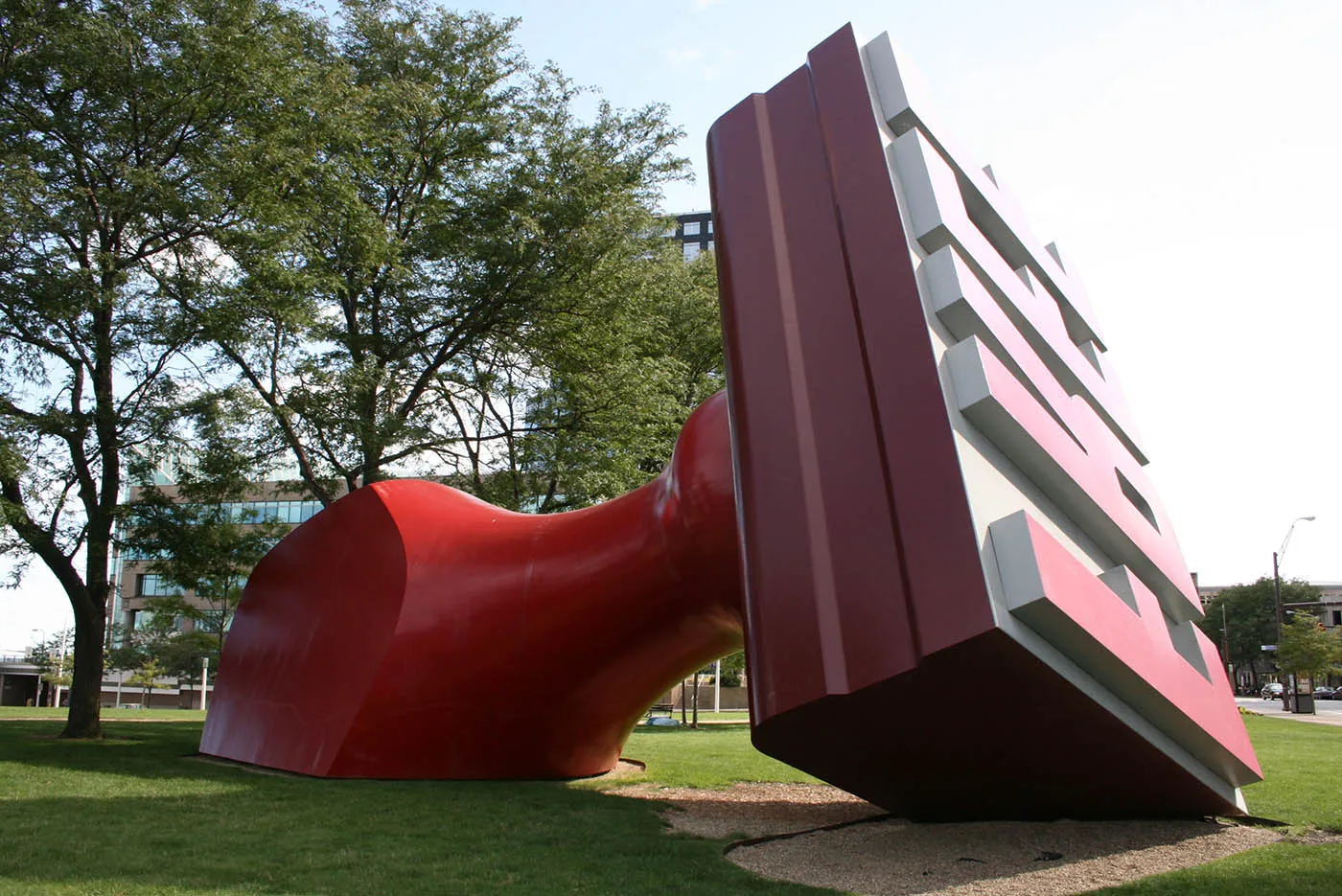 Site: World's Largest Rubber Stamp (FREE Stamp)
Location: Willard Park, 601 Lakeside Ave E, Cleveland, OH 44114
Cost: FREE
Hours: Always visible.
Date: August 18, 2007
Looking for more roadside attractions in Cleveland, Ohio? Check out the nearby A Christmas Story House!
Pin this roadside attraction: