Twas the night before Christmas and all through the house, not a creature was stirring, not even a mouse. A Christmas Story is rerunning on the TV, for 24 hours it plays for all to see. Wouldn't you like to see the A Christmas Story House for yourself? Come out to Cleveland, Ohio, just you and your elf!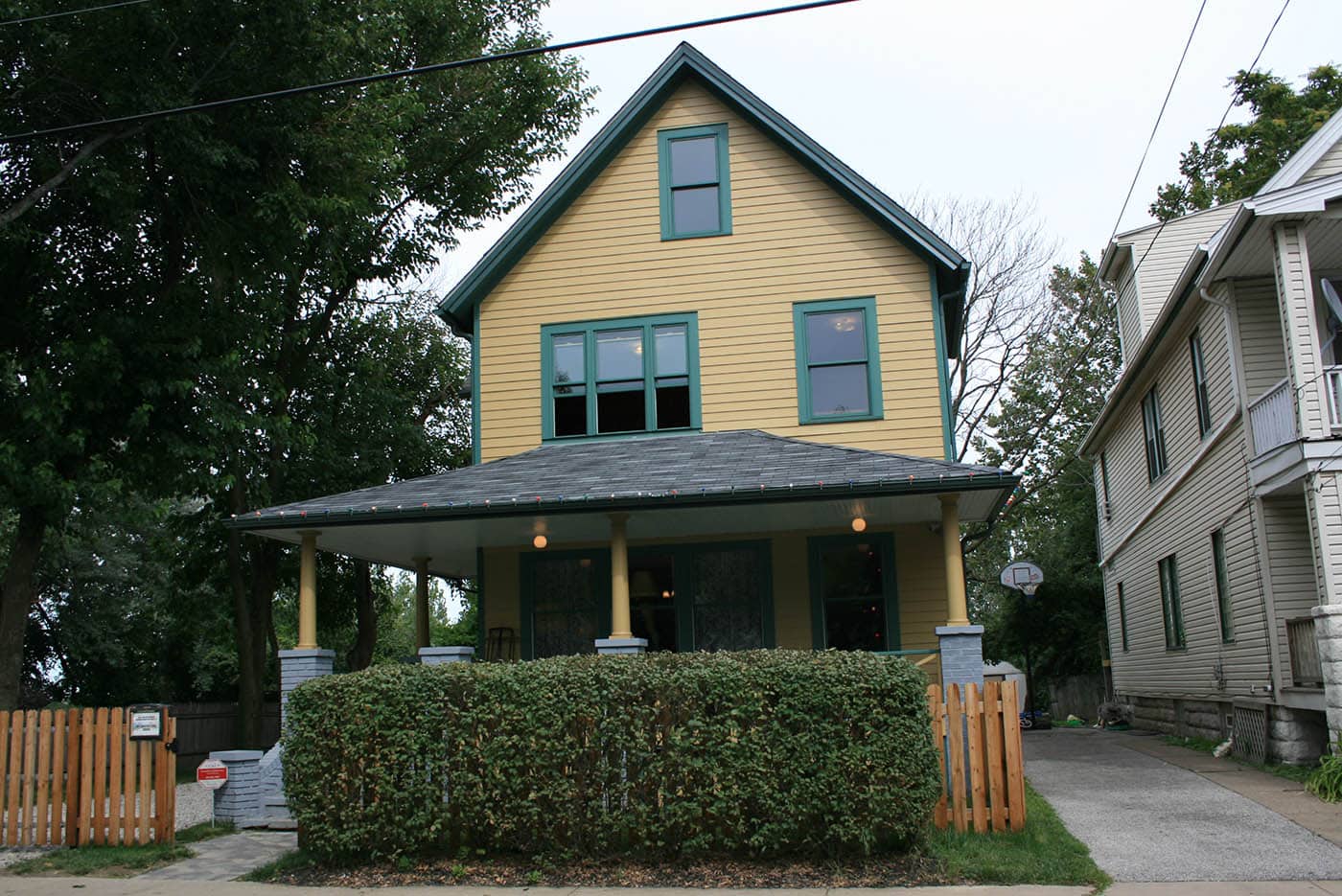 A Christmas Story House in Cleveland, Ohio
You can find the A Christmas Story House and Museum in Cleveland, Ohio. This iconic abode was featured in outside shots in the classic Christmas film. It has been fully renovated and made to resemble the original house both inside and out. The house and a museum across the street are open for tours. Read to to learn more about the movie, the house, and other filming locations and attractions.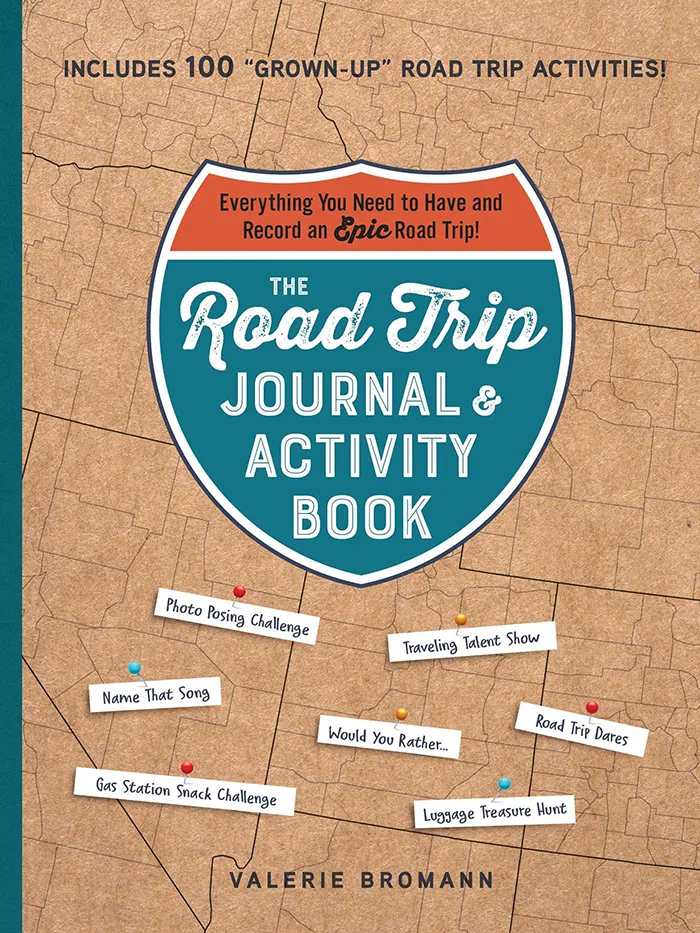 The Road Trip Journal & Activity Book
Everything You Need to Have and Record an Epic Road Trip!
Enjoy fun games and challenges to pass the time on your next road trip and have a keepsake to look back on for years to come with this entertaining must-have for your next vacation.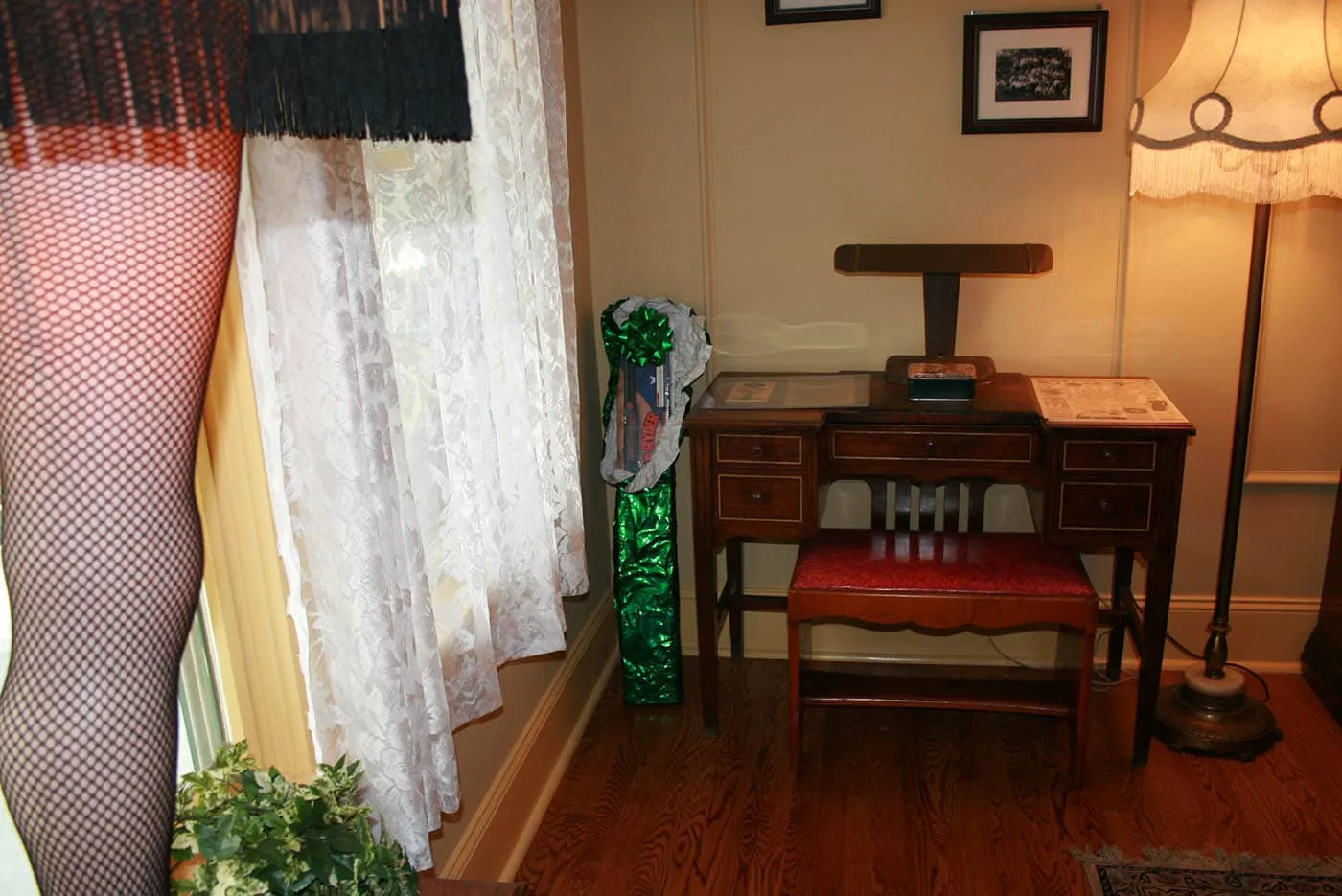 What is A Christmas Story?
A Christmas Story is one of the most iconic Christmas movies of all time. If you have never seen A Christmas Story (Watch it here if you haven't…I'll wait), it is a popular Christmas movie, released in 1983, about young Ralphie Parker, a boy whose only Christmas wish is to receive a BB gun. More specifically, an Official Red Ryder Carbine-Action Two-Hundred-Shot Range Model Air Rifle. Of course, his family, teachers, and even the department-store Santa are against it, famously proclaiming "You'll Shoot Your Eye Out." In the end he finally gets his wish and his gun…and only manages to prove everyone right.
(Maybe he should have asked for a Radio Flyer wagon instead.)
It's a Christmas classic.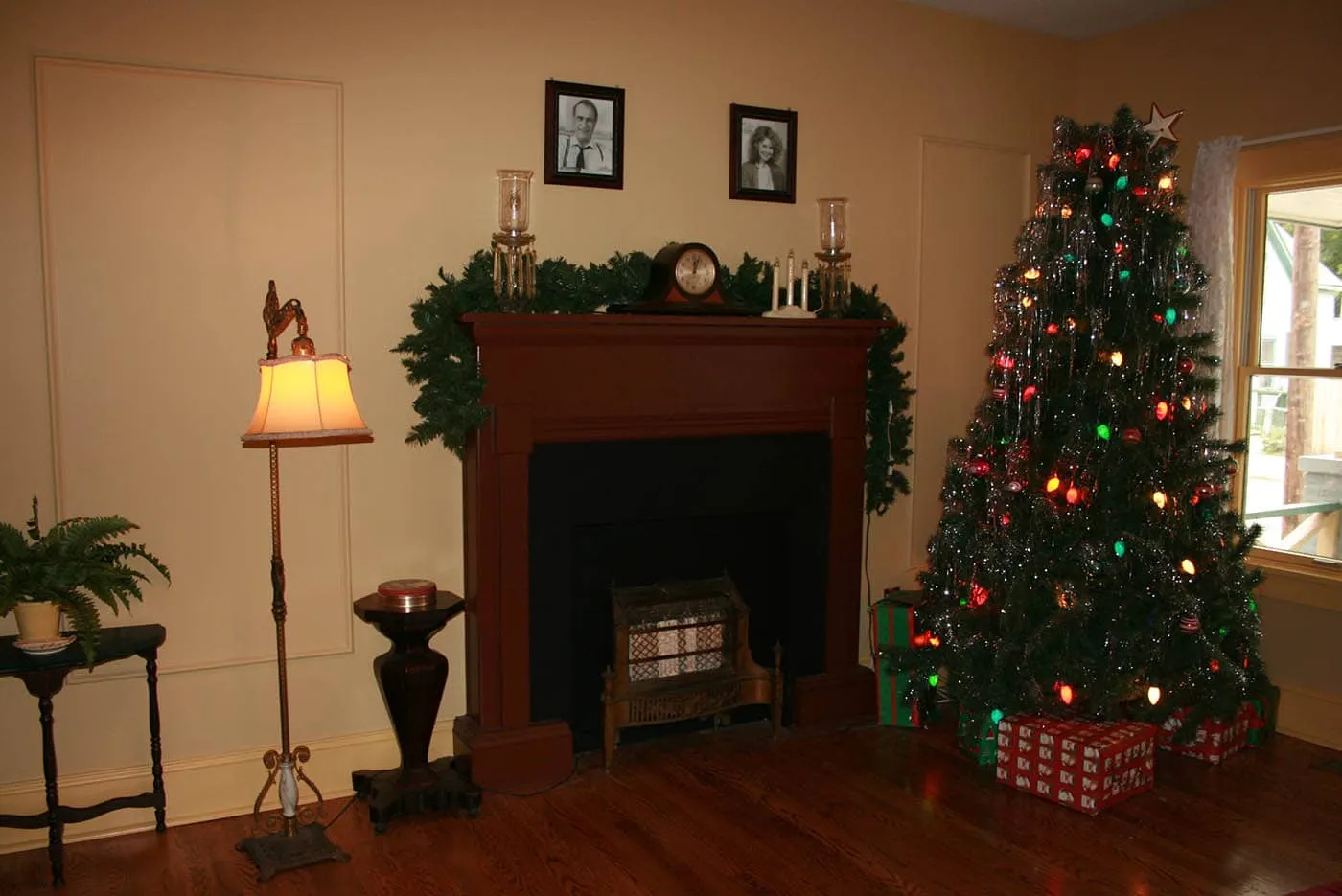 Where was A Christmas Story filmed?
Where was Christmas Story filmed? While the movie itself takes place in the fictional town of Hulman, Indiana (based off of Hammond), the Christmas Story House actually resides in Cleveland, Ohio. The A Christmas Story House has been fully renovated back to its original glory and converted into a showpiece and museum and is open for tours.
The Ohio Christmas Story House itself was only used for exterior shots (the interior was filmed on a sound stage in Toronto, Ontario), but the owner has done a spectacular job of transforming the property both inside and out to mimic what was seen on screen.
Back in 2004 a Californian names Brian Jones won the Victorian house for $150,000 on eBay. He had been a fan of the movie since childhood and even created the Red Rider Leg Lamp Company to manufacture replicas of the famous fragile A Christmas Story Leg Lamps (major award) used in the film.
The Cleveland Christmas Story House wasn't in movie-form when he bought it, having been updated with newer windows and siding, but Jones took intricate notes and fixed up the property to transform it back into film-condition. Although the inside wasn't actually used in the movie, Jones also decorated (as best as possible, as the interior wasn't the exact layout) to reflect the movie family home: from portraits over the mantle, a turkey in the oven, comic books on the bed, and, of course, a leg lamp in the window.
The house and an adjacent museum opened to the public on November 25, 2006. 4,300 visitors came that opening weekend, including some of the original cast members.
Other A Christmas Story Filming Locations
The A Christmas Story House is the most iconic filming location for the movie. In fact, most of the indoor scenes were actually filmed on a sound stage in Toronto, Ontario in Canada. But here are some other filming locations for the Christmas movie.
Higbee's
100 Public Square, Cleveland, OH 44113
The department store Higbee's plays an important role in the movie. It is where Ralphie first sees his prized BB gun in the window at the start of the film and where he goes to meet the infamous Santa. Higbee's went out of business in 1992 and was converted to Dillard's, then a Horseshoe Casino, and now is the JACK Cleveland Casino.
Ralphie's School
15 Gibson Pl, St. Catharines, ON L2R 0A3, Canada
While both Ralphie and Jean Shepherd (the original book's author) attended Warren G. Harding Elementary in Hulman/Hammond, the exterior in the movie was shot at Victoria School in St. Catharine's, Ontario. The school closed in 2002, and now houses a women's shelter called Gillian's Place.
Chop Suey Palace
744 Gerrard St E, Toronto, ON M4M 1Y3, Canada
Who could forget the end of the movie when the Parker family is forced to go out for Chinese food for Christmas dinner? Chop Suey Palace, where they end up, is actually a restaurant in Toronto's Chinatown. It now operates as French restaurant Batifole.
A Christmas Story Christmas
The 2022 movie A Christmas Story Christmas is not filmed at the Cleveland house at all. It was filmed in Hungary and Bulgaria, where Peter Billingsley (the actor who plays Ralphie Parker and film's producer) commissioned exact replicas on the house and neighborhood.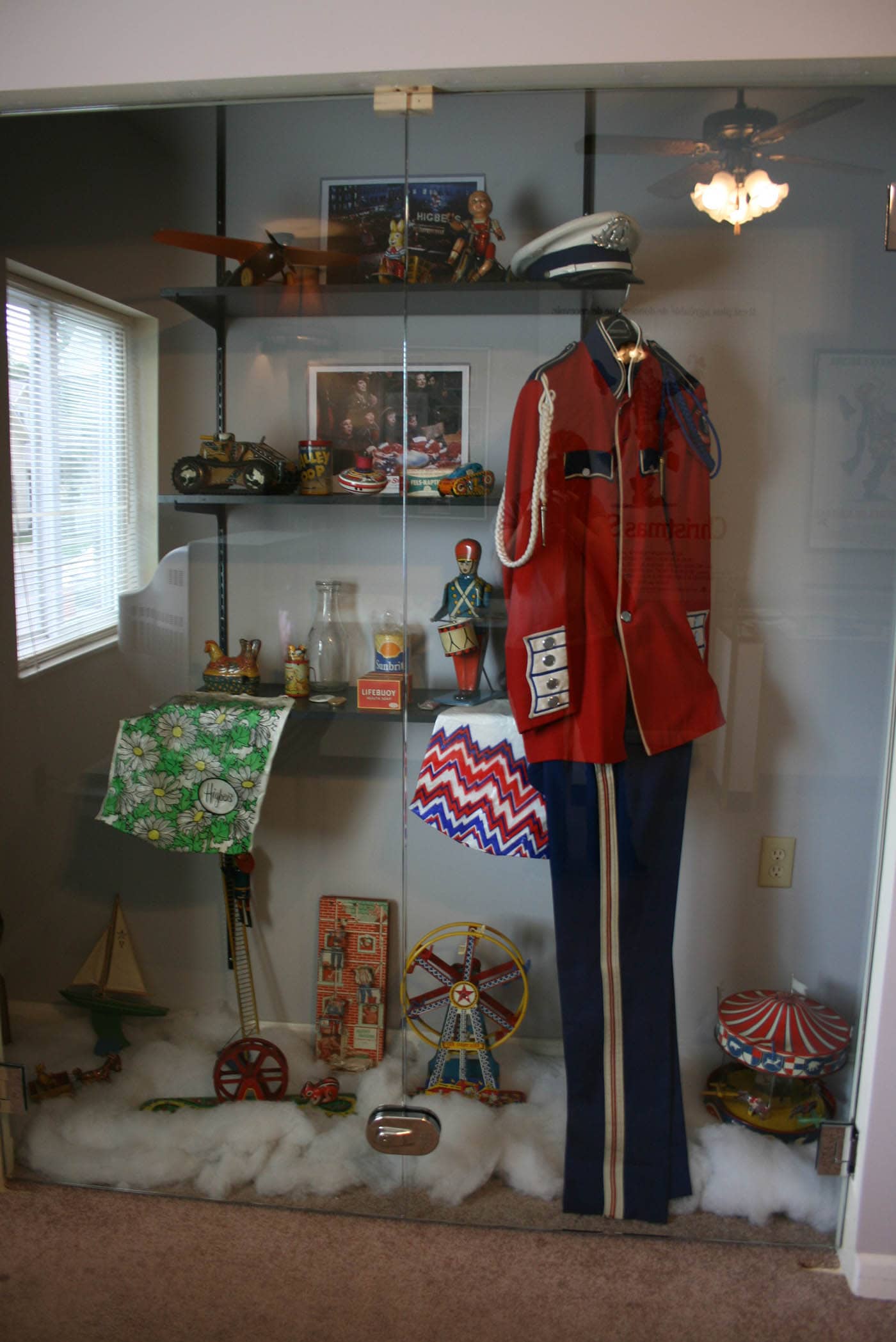 A Christmas Story Museum
Jones bought another property across the street from the house and converted it into a gift shop and mini-museum that showcases movie merchandise, collectibles, original props, and costumes. Stop by to get your entrance tickets and do some shopping for a souvenir or your very own leg lamp at the gift shop.
Other A Christmas Story Roadside Attractions
The popularity of this famous Christmas movie doesn't stop in Cleveland. Here are some of other roadside attractions with ties to the film, in Indiana and beyond!
Pole Licker Statue in Hammond, Indiana
7770 Corinne Dr, Hammond, IN 46323
The movie takes place in the fictional town of Hulman, Indiana and was filmed in Cleveland, but it was said to have been based off of Hammond. At the Indiana Welcome Center in Hammond you'll find a cheeky ode to the film in the form of a bronze statue of a boy with his tongue stuck to a flagpole, inspired by one of the most famous scenes in the movie!
Castle Noel in Medina, Ohio
260 S Court St, Medina, OH 44256
Castle Noel bills itself as "America's Largest Indoor Year-Round Christmas Entertainment Attraction." One of the biggest attractions here is the slide down Santa Mountain from A Christmas Story, which all visitors get to ride for themselves.
Giant Leg Lamp in Chickasha, Oklahoma
101 W Chickasha Ave, Chickasha, OK 73018
You might not think there would be any ties to the movie all the way in Chickasha, Oklahoma. But it is home to the man who claims to have invented the leg lamp, a key prop that stands at the heart of the film. To celebrate a 40-foot tall fiberglass leg lamp was erected in Chickasha in 2022.
Fire Truck
8696 Banting Ave, Niagara Falls, ON L2G 6Z7, Canada
A bright red vintage fire truck was seen in the movie running to aid when Flick got his tongue stuck on a frozen flag pole. The "Chippawa Fire Truck" is a is an authentic 1938 Ford La-France. Find this movie prop at the Chippawa Volunteer Fire Fighters Association.
A Christmas Story House and Museum FAQ
Where is the actual Christmas Story House?
The house used for exterior shots in the 1983 movie is located at 3159 W 11th St, Cleveland, Ohio. Find it in the Tremont neighborhood of Cleveland.
Is the Christmas Story house still standing?
It is! When it was bought in 2004 much work had been done that deflected from its original look. It has since been renovated to look exactly like it did in the movie and is not only still standing but open for tours.
How much did the Christmas story house sell for on eBay?
When the house was listed on eBay it had a starting price of $99,900. At the end of the auction is was sold for $150,000. An additional $240,000 in renovation costs was required to bring it back to its movie state. See the original eBay ad here!
Was A Christmas Story filmed in a real house?
Yes and no. While the real house was used for exterior shots in the film, interior shots were filmed on a soundstage.
Who owns Christmas Story house?
San Diego native Brian Jones owns the house. The Navy vet loved the movie and was already operating a business selling replica leg lamps. When his wife sent him the listing he jumped on the chance to own a piece of movie history.
How much does the Christmas story house cost?
These are the current admission prices (subject to change):
General Admission: $15
Seniors (60+): $14
Children (3-12 years): $11
Children under 3: free
Military: 20% off of full price general admission (per each valid military ID).
How long do people spend at Christmas Story house? How long is the Christmas story house tour?
Tours last for approximately half an hour. Tour guides will take you through the house, point out memorabilia, and allow you some time to explore.
Can you take pictures in A Christmas Story House?
Yes! You can you take pictures in A Christmas Story House!
More Photos of the A Christmas Story House
If you love the holiday classic, the A Christmas Story House in Cleveland, Ohio is a must-see place to tour, since every nook of the home contains something you'll recognize.
But, even if you don't love the movie, you have to admit, this is one silly American abode and an Ohio roadside attraction worth checking out.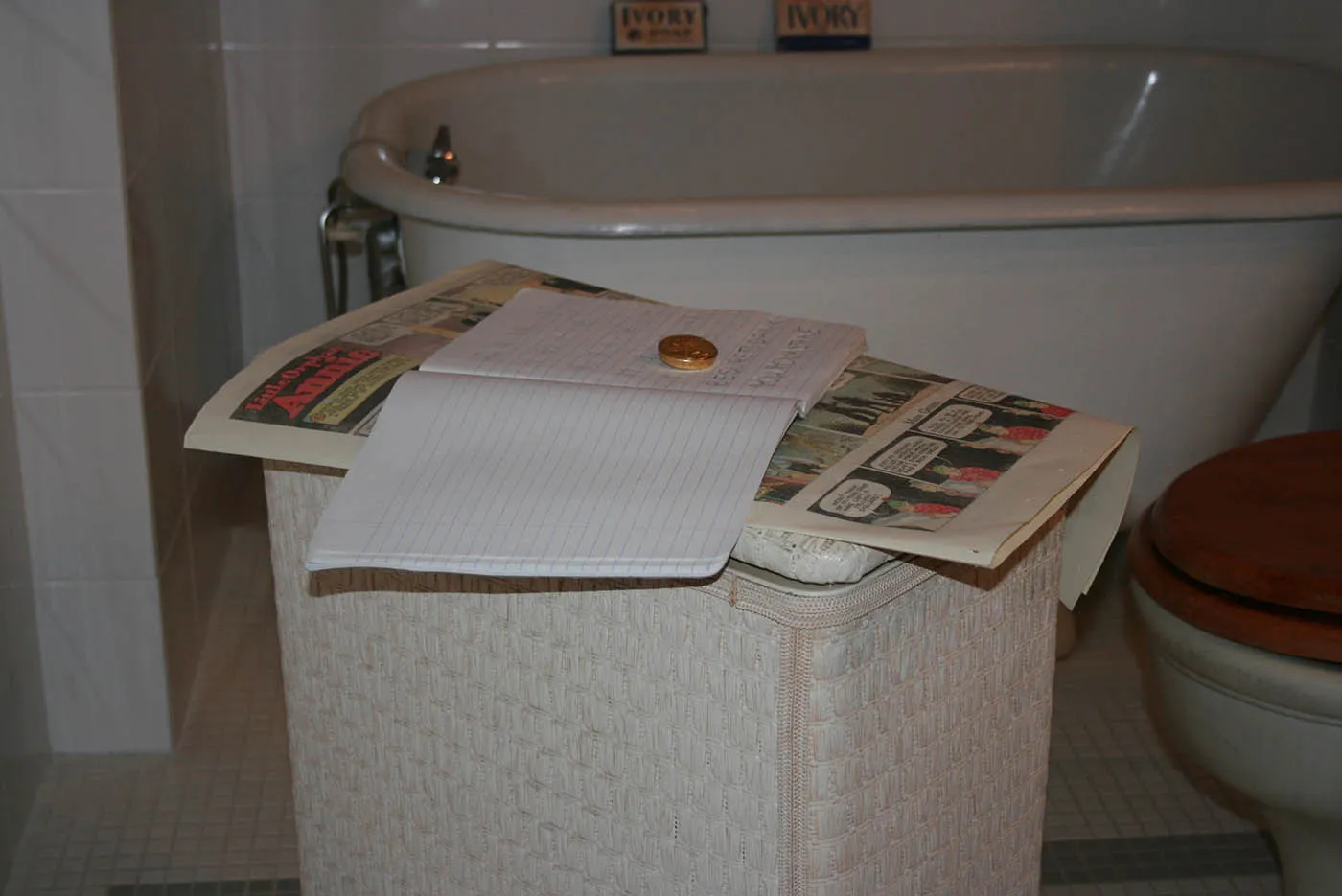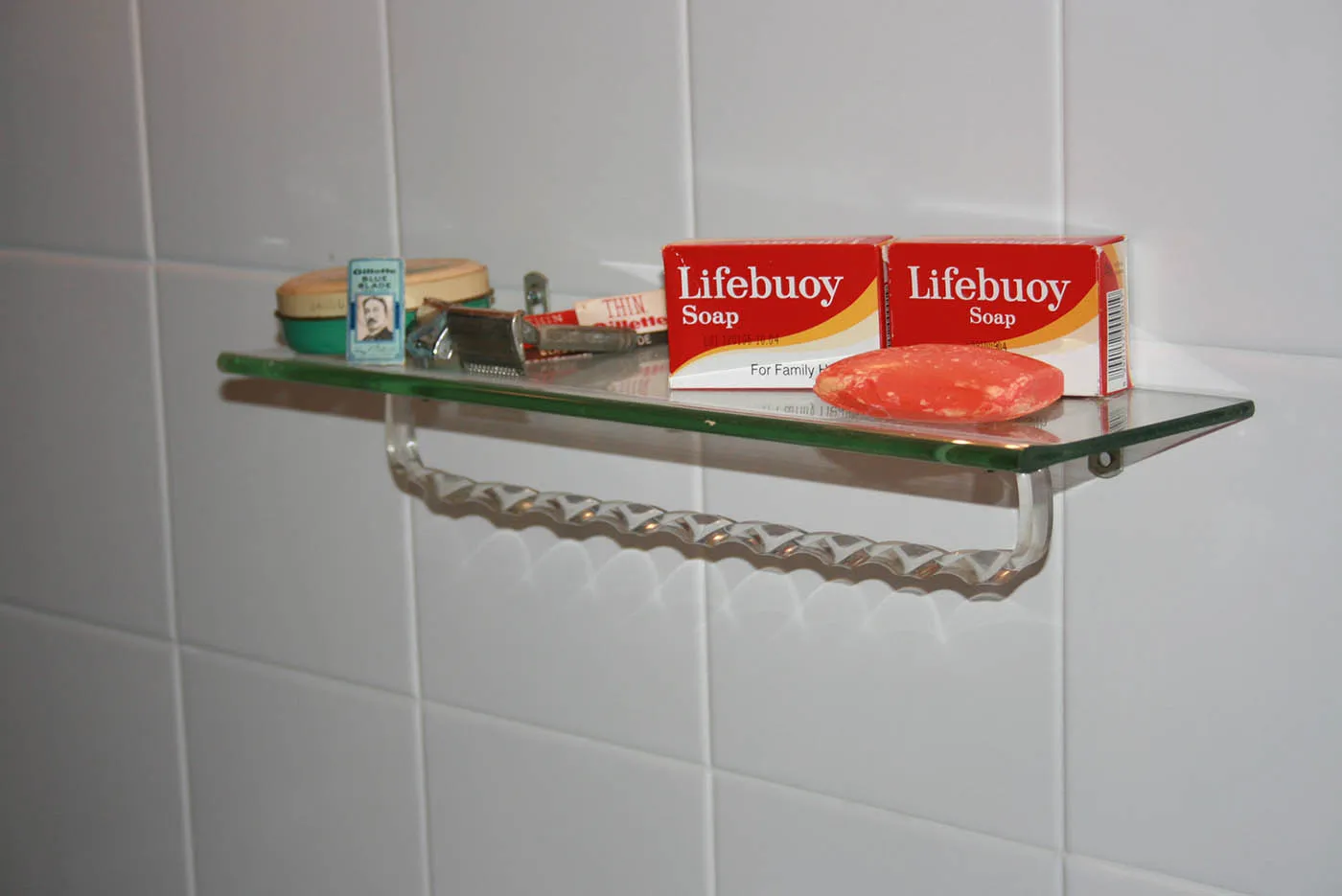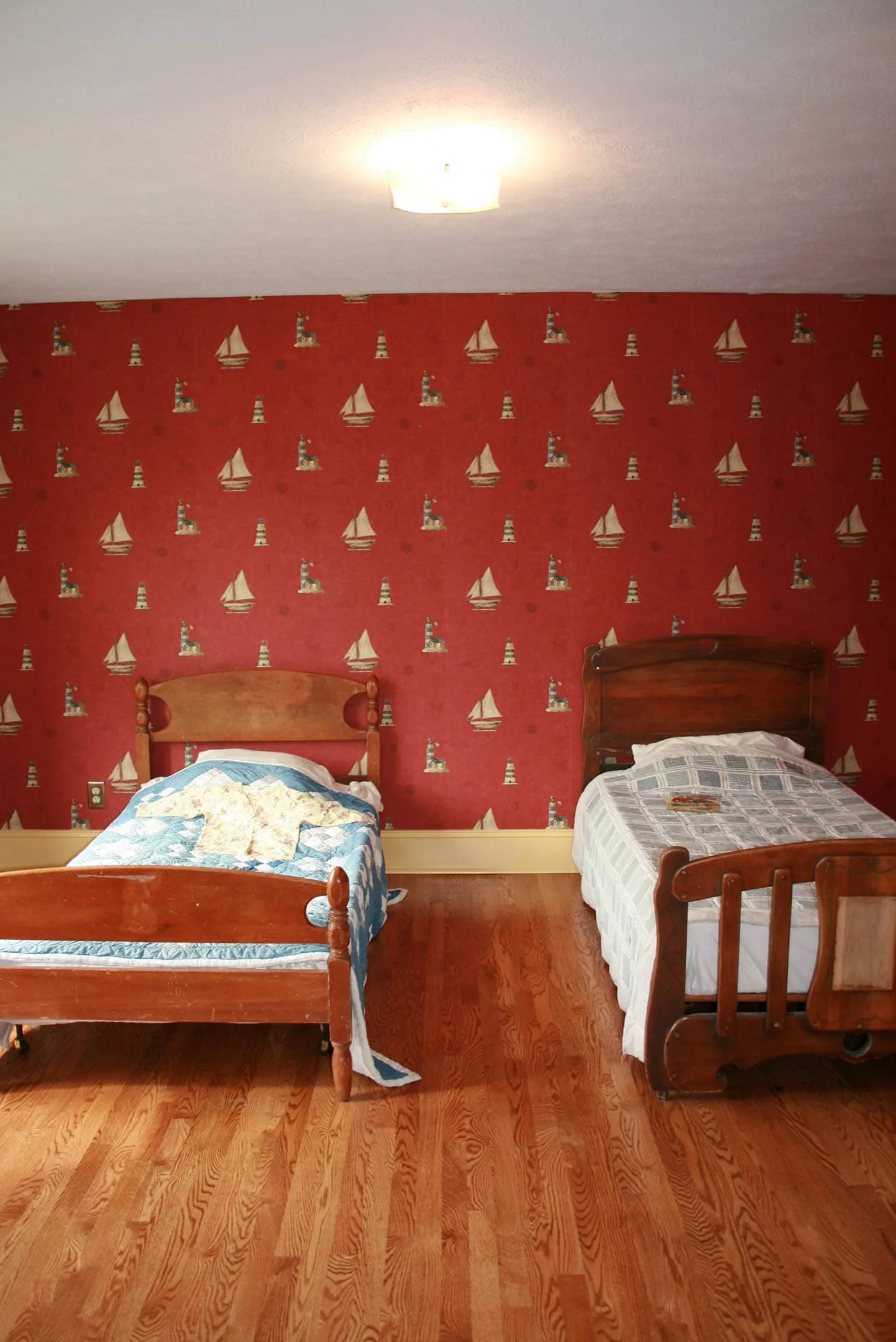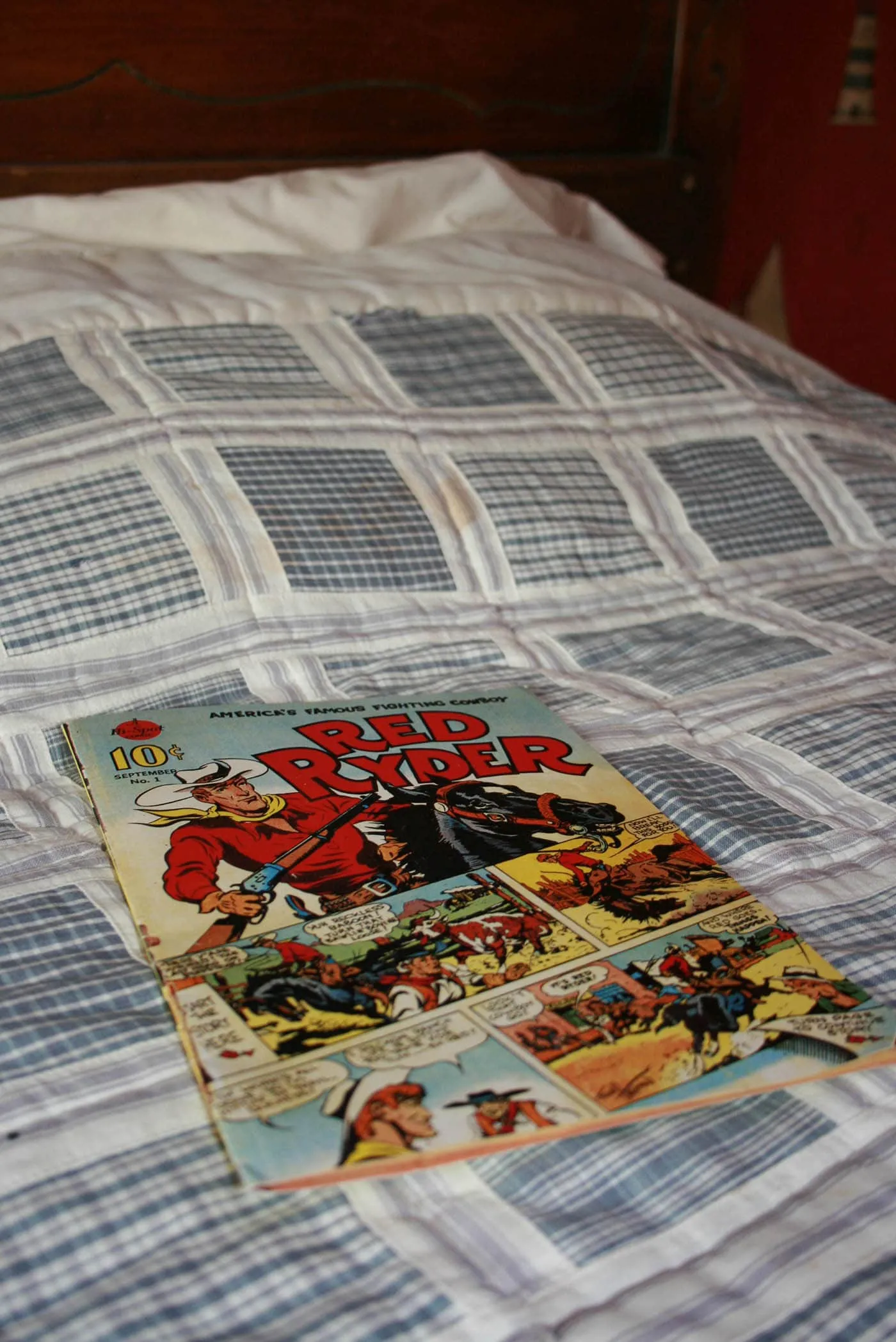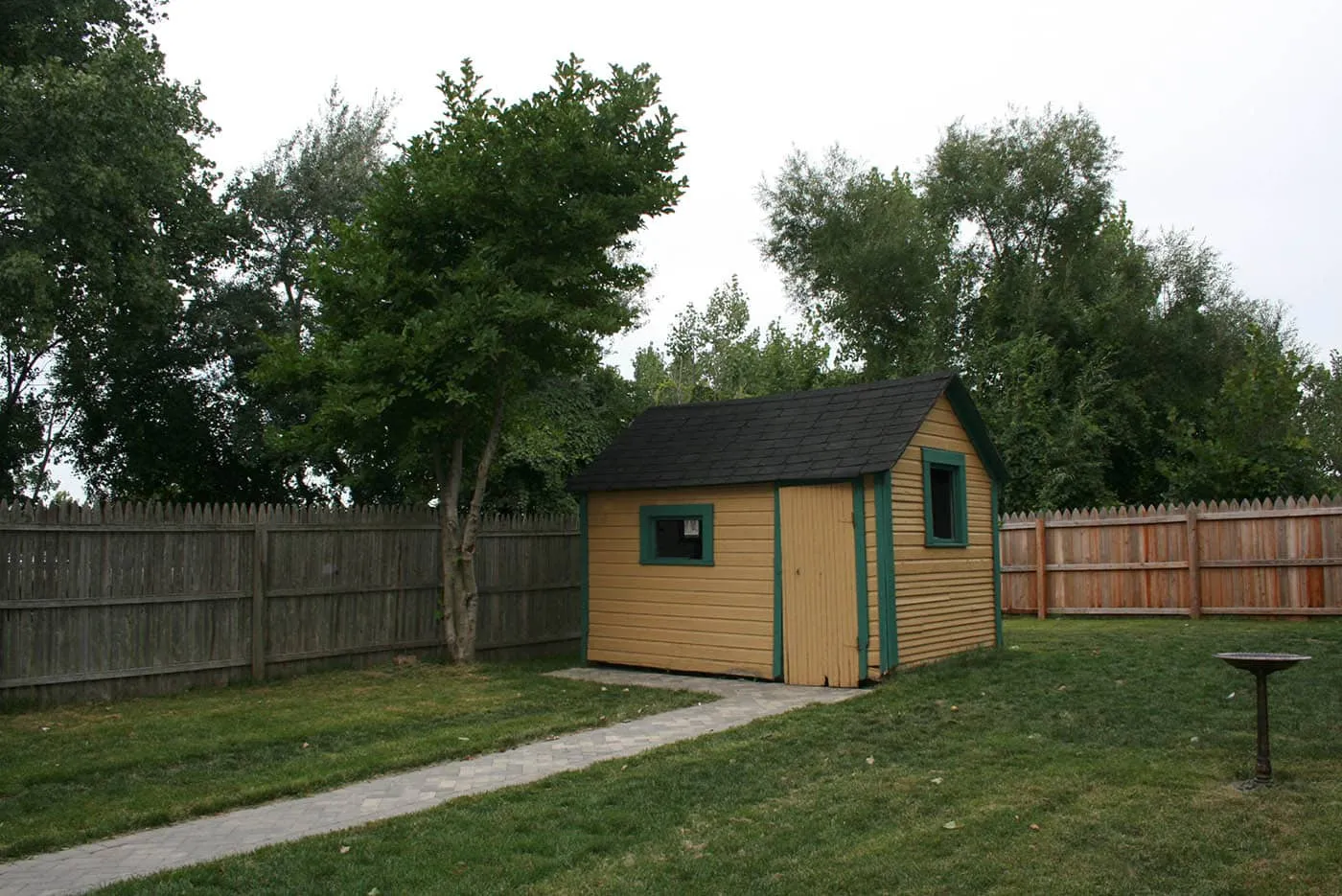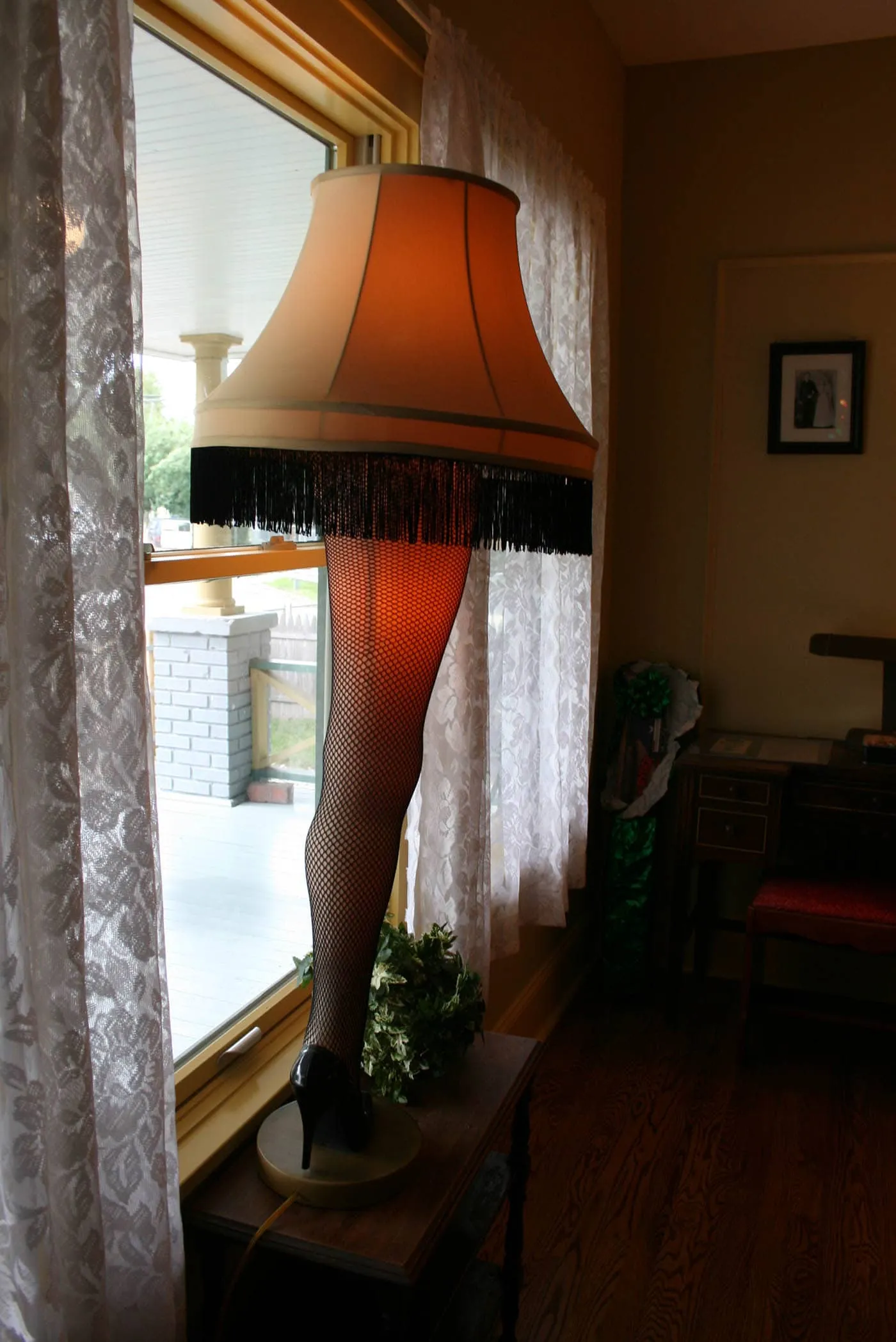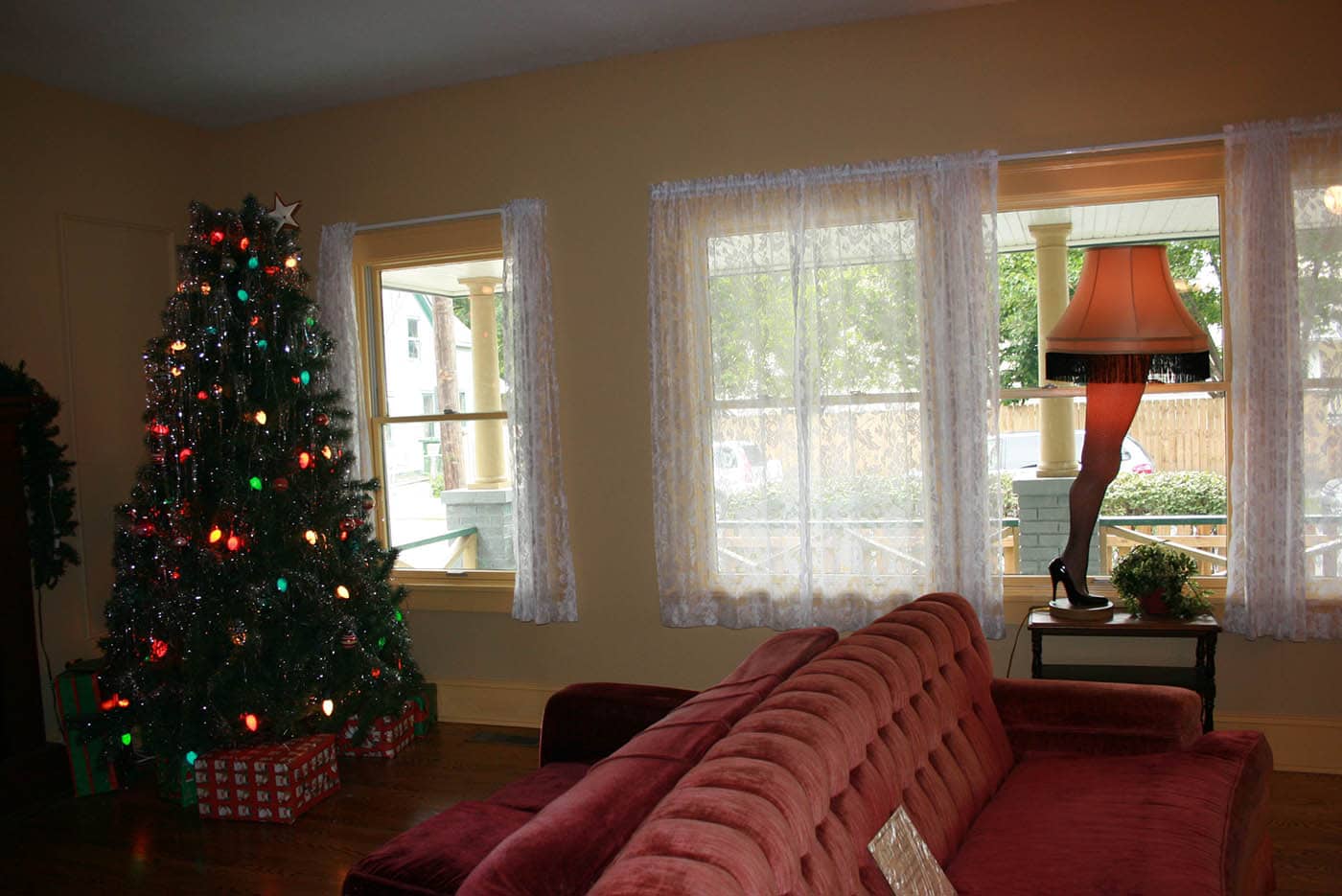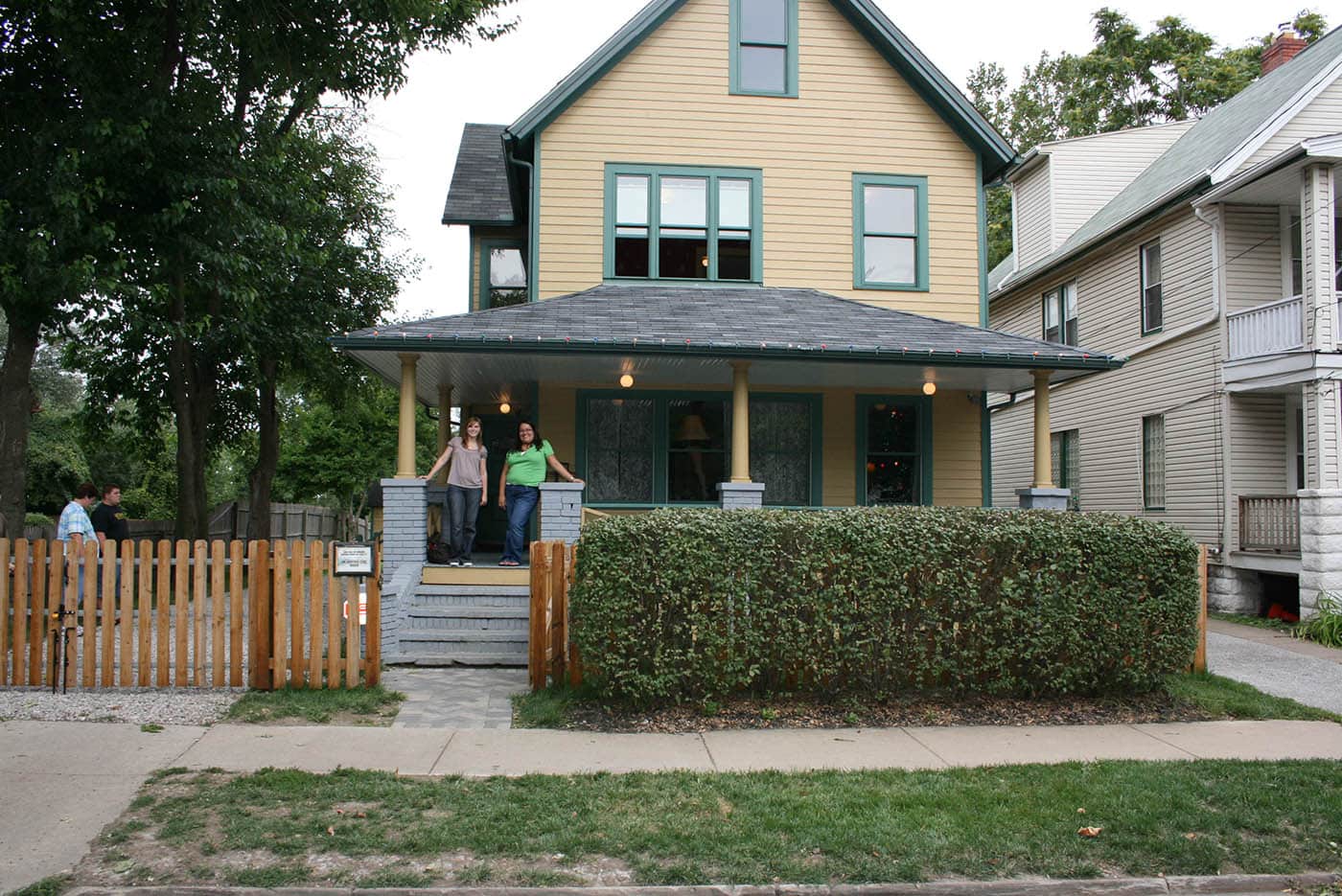 Hotels near A Christmas Story House
You can search here for hotels near A Christmas Story House to make a fun vacation out of your visit to this iconic roadside attraction.
Search Cleveland Hotels
Spend the Night at A Christmas Story House
Do you want to stay as close as possible to the A Christmas Story House? You can now book a reservation to spend the night in the classic movie location itself! Access a private third floor loft with a beda room, living room, full kitchen and full bath. With room for six guests you can sleep in a queen bed, queen sleeper sofa, or Ralphie and Randy's twin beds. Bookings begin at $395 per night and vary with the season (Want to spend the night at A Christmas Story House on Christmas? It will cost you a premium).
The "Bumpus House" next door is also available for booking. The fictional home to the Parker's hillbilly neighbors, the Bumpus House features eclectic 1940s decor. There are two separate accommodations to rent here: the "Hound Dog Haven" with room for four and the "Stolen Turkey" suite for six. Booking begin at $195 per night and vary with the season.
A Christmas Story House and Museum
Location: 3159 W 11th St, Cleveland, OH 44109
Date of photos: August 18, 2007
Visit the attraction's official website for up-to-date hours and admission prices.
Related Roadside Attractions
Looking for more roadside attractions in Cleveland, Ohio? Check out the World's Largest Rubber Stamp in nearby Willard Park!
Love checking out movie locations? Be sure to also visit all the Groundhog Day Movie Filming Locations in Woodstock, Illinois and the Ferris Bueller's Day Off Garage in Highland Park, Illinois.
Pin this Ohio roadside attraction