Across from the life size Superman statue in Metropolis, IL is a building that is anything but unassuming. The outside is decked in red, white, and blue comic book renderings. From the outside you might expect the souvenir store that you'd find inside, but you might not expect to be walking into a museum devoted to the man of Steel himself. But that's what it is: the Super Museum.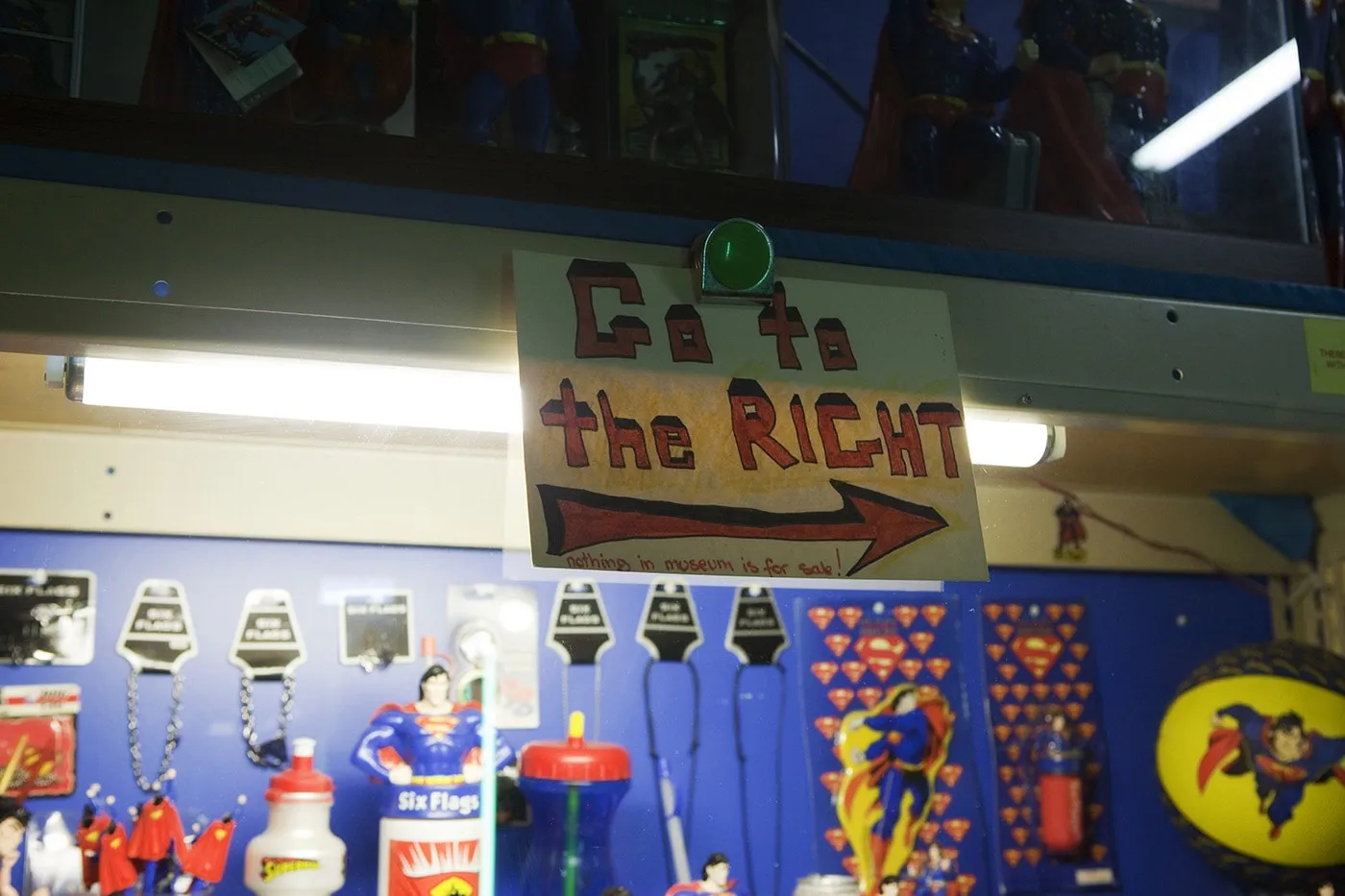 For $3 you can wander the aisles of the Super Museum, a large room filled with the collection of Jim Hambrick, a long time fan of and devotee to the Man of Steel. His collection has reached over 20,000 items and spans over 60 years of memorabilia from the comics, movies, and television series that the hero inspired.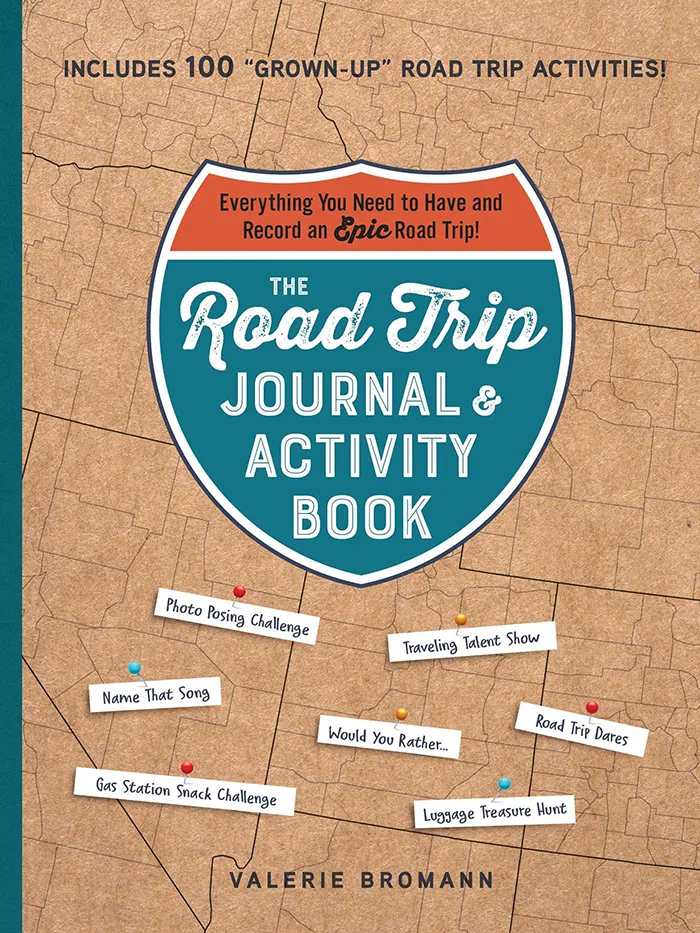 The Road Trip Journal & Activity Book
Everything You Need to Have and Record an Epic Road Trip!
Enjoy fun games and challenges to pass the time on your next road trip and have a keepsake to look back on for years to come with this entertaining must-have for your next vacation.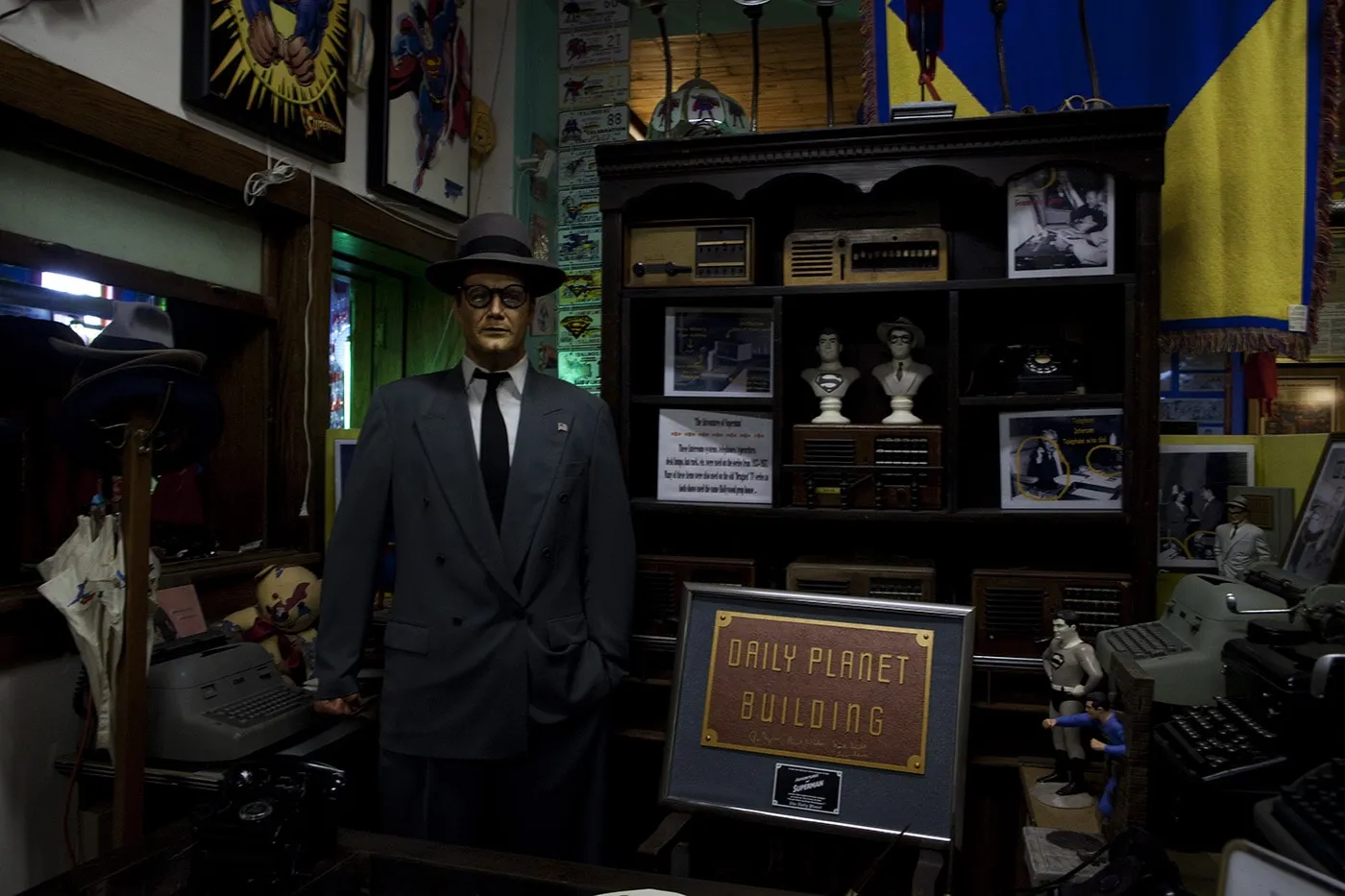 Jim has been collecting since 1959 and since 1993 the collection has been on display in Metropolis. Prior to forming roots in the "hometown of Superman" he traveled country fairs with his mobile museum in tow.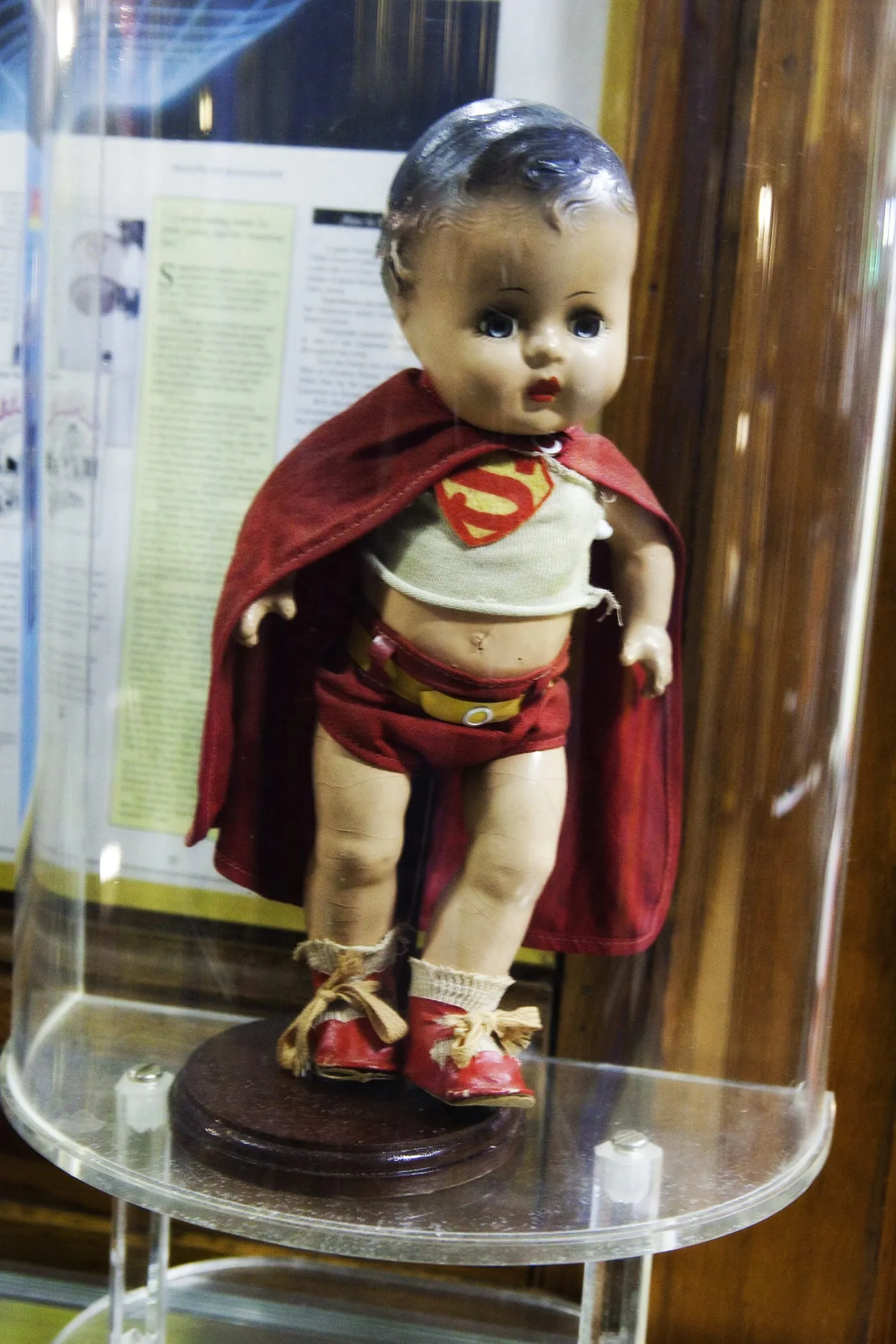 The museum hold toys, products, original props and costumes, posters, and much much more celebrating Superman, Clark Kent, Lois Lane, and more characters from the comics, TV shows, and movies.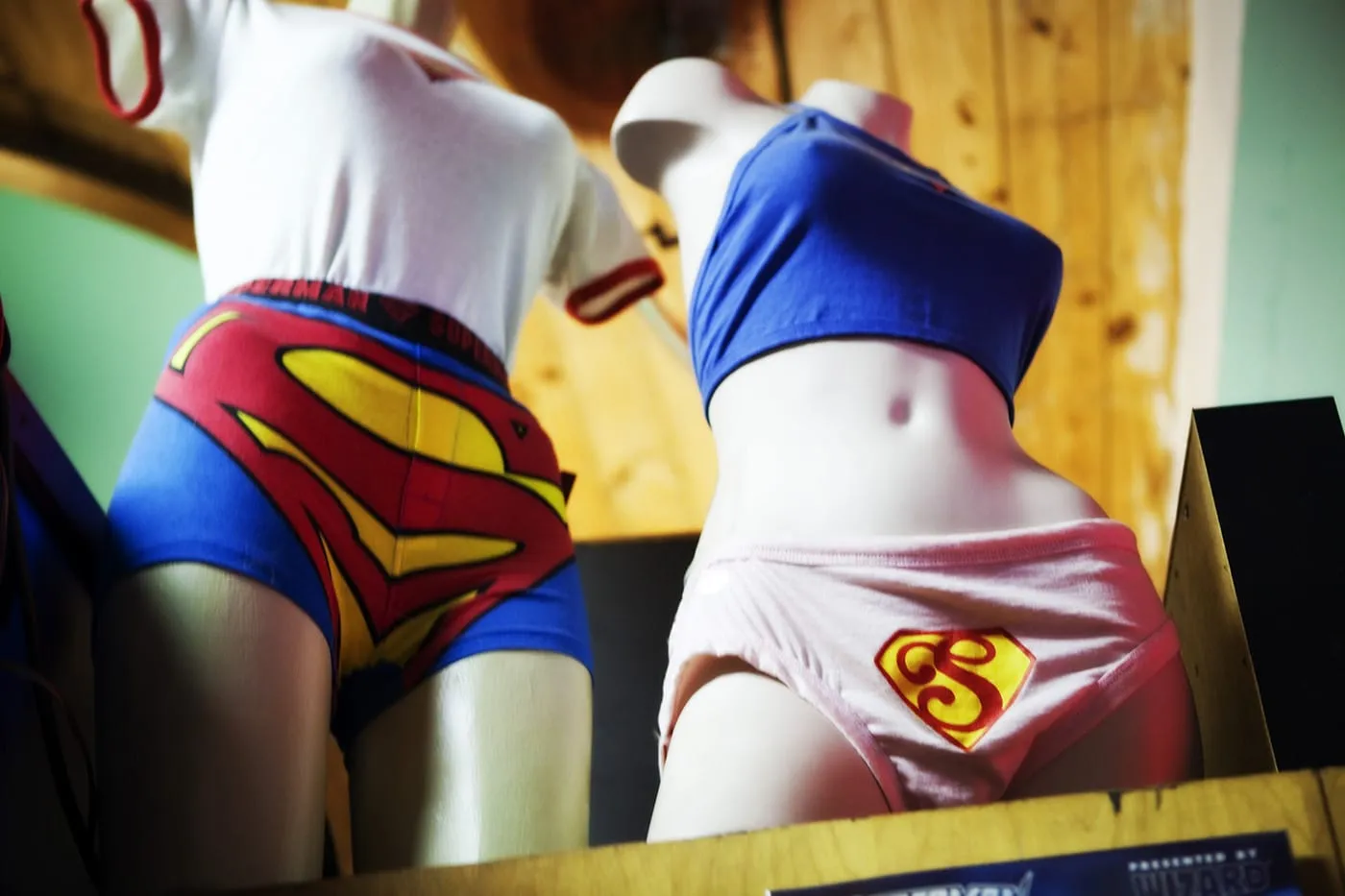 Some of the more memorable items are a phone booth used by Kirk Alyn on film and the original George Reeves costume in brown and gray instead of the blue and red used today (for black and white television they didn't need to use colored fabric).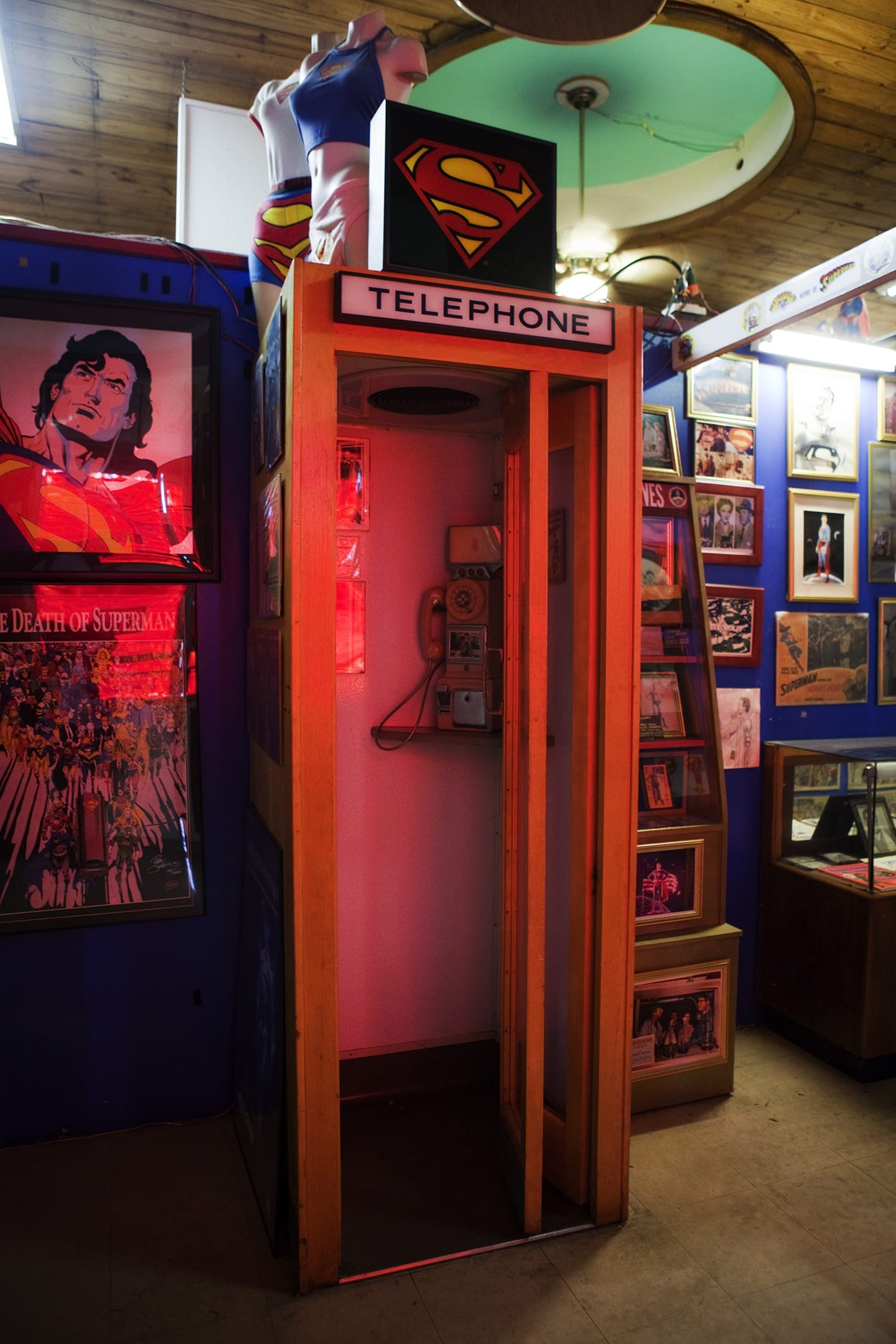 The most interesting thing I saw was a jar of used peanut butter.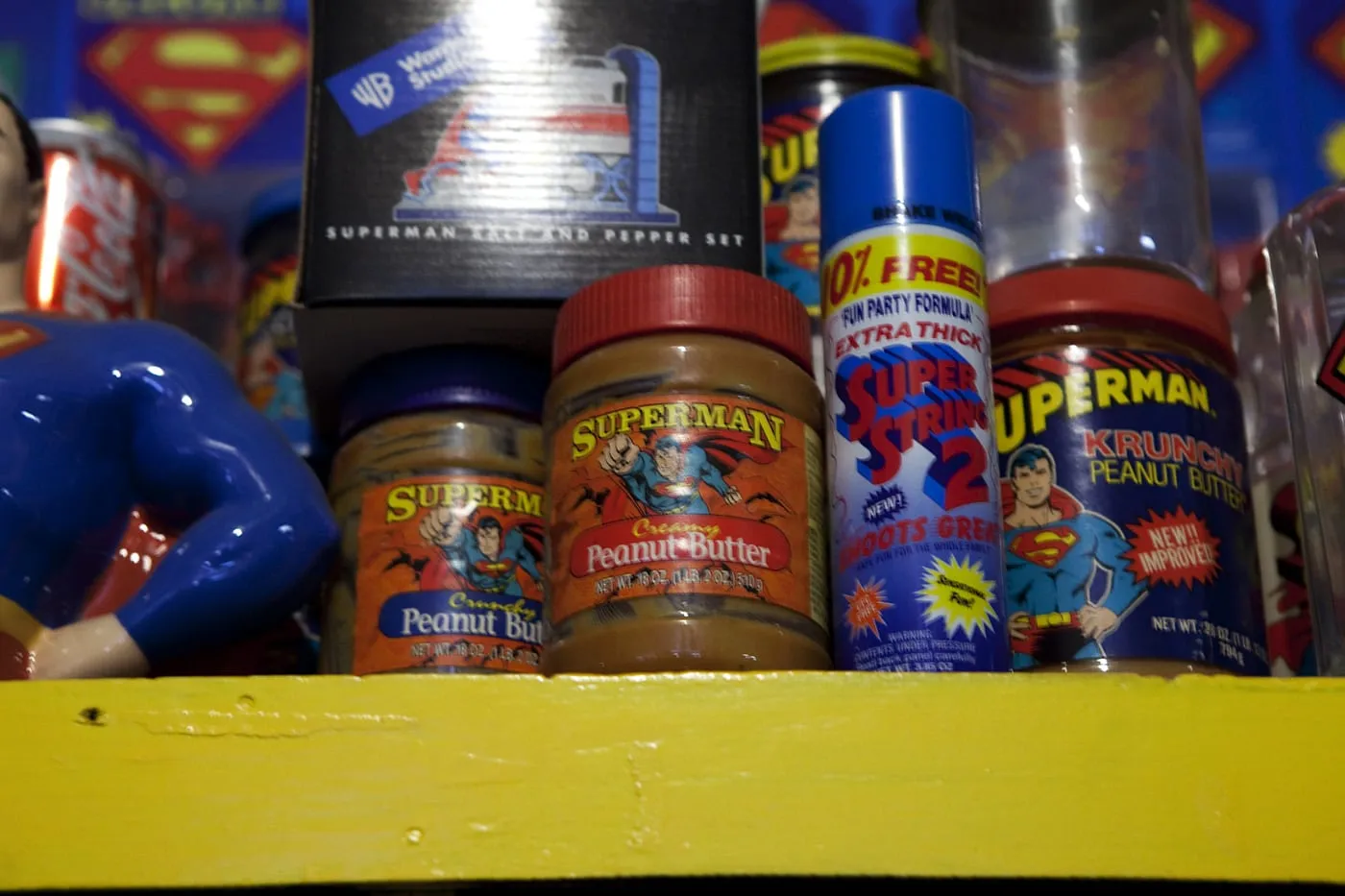 The museum attracts about 200 visitors a day from all parts of the world who are road tripping to Metropolis, and the items rotate to display portions of Jim's 100,000 plus items.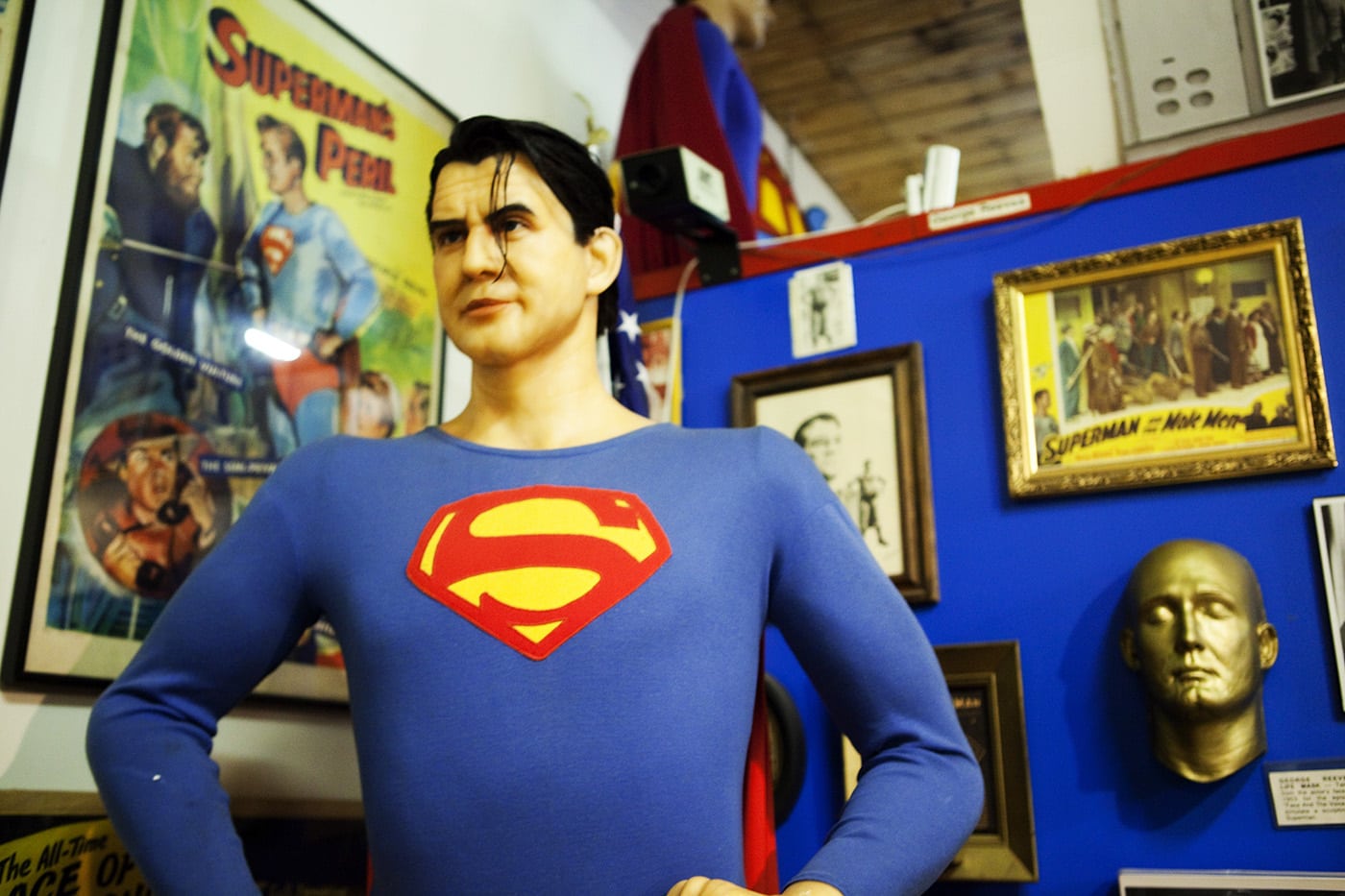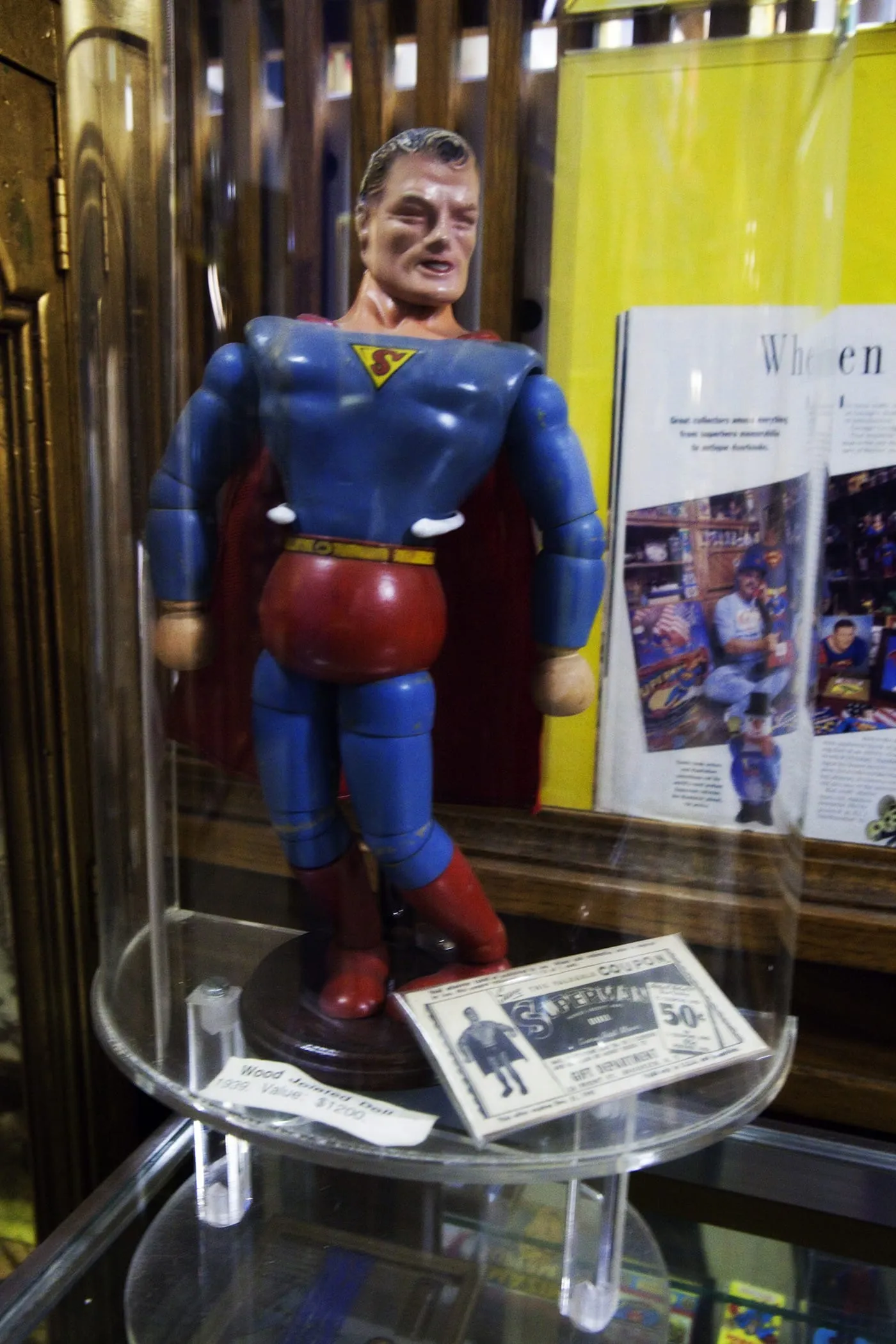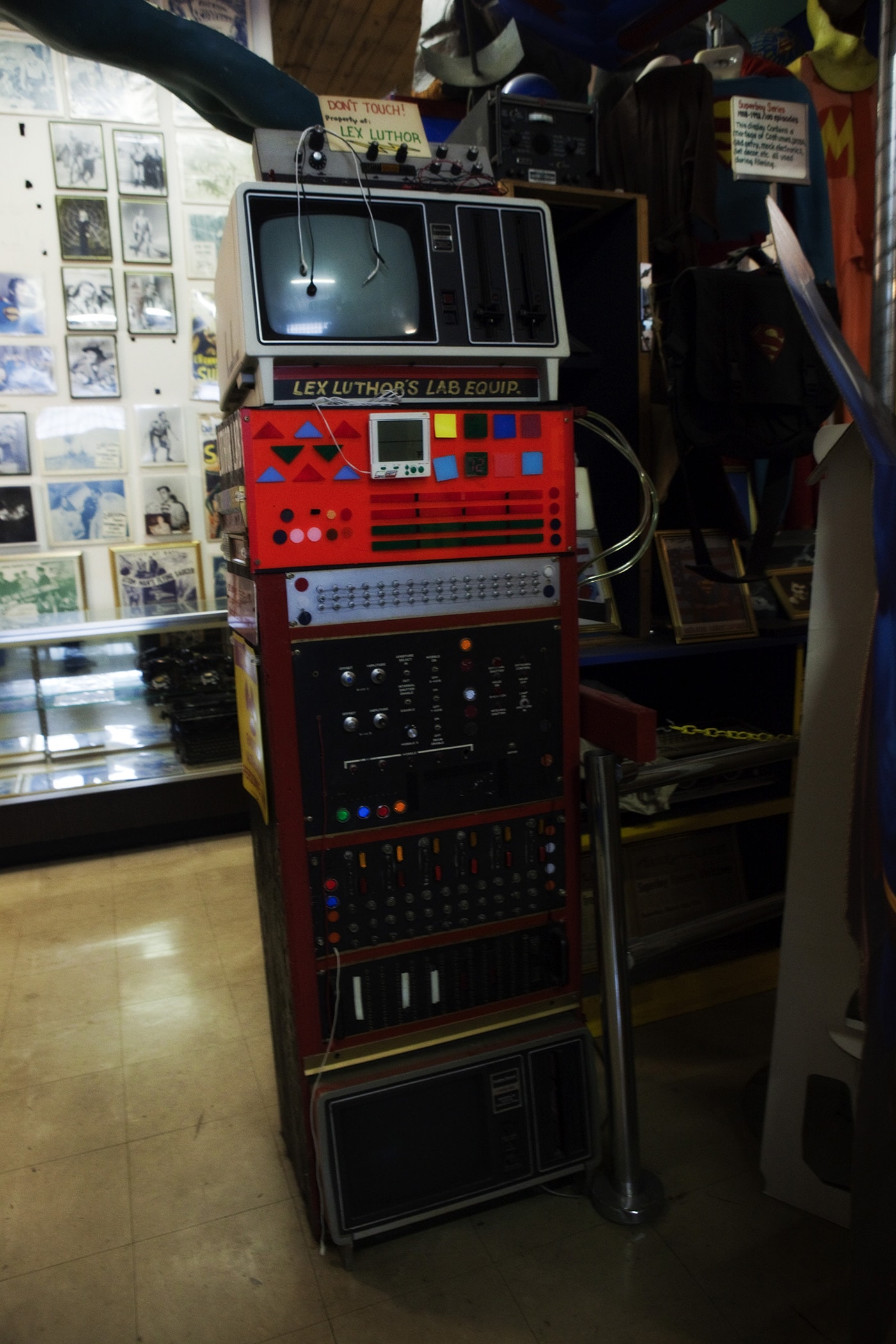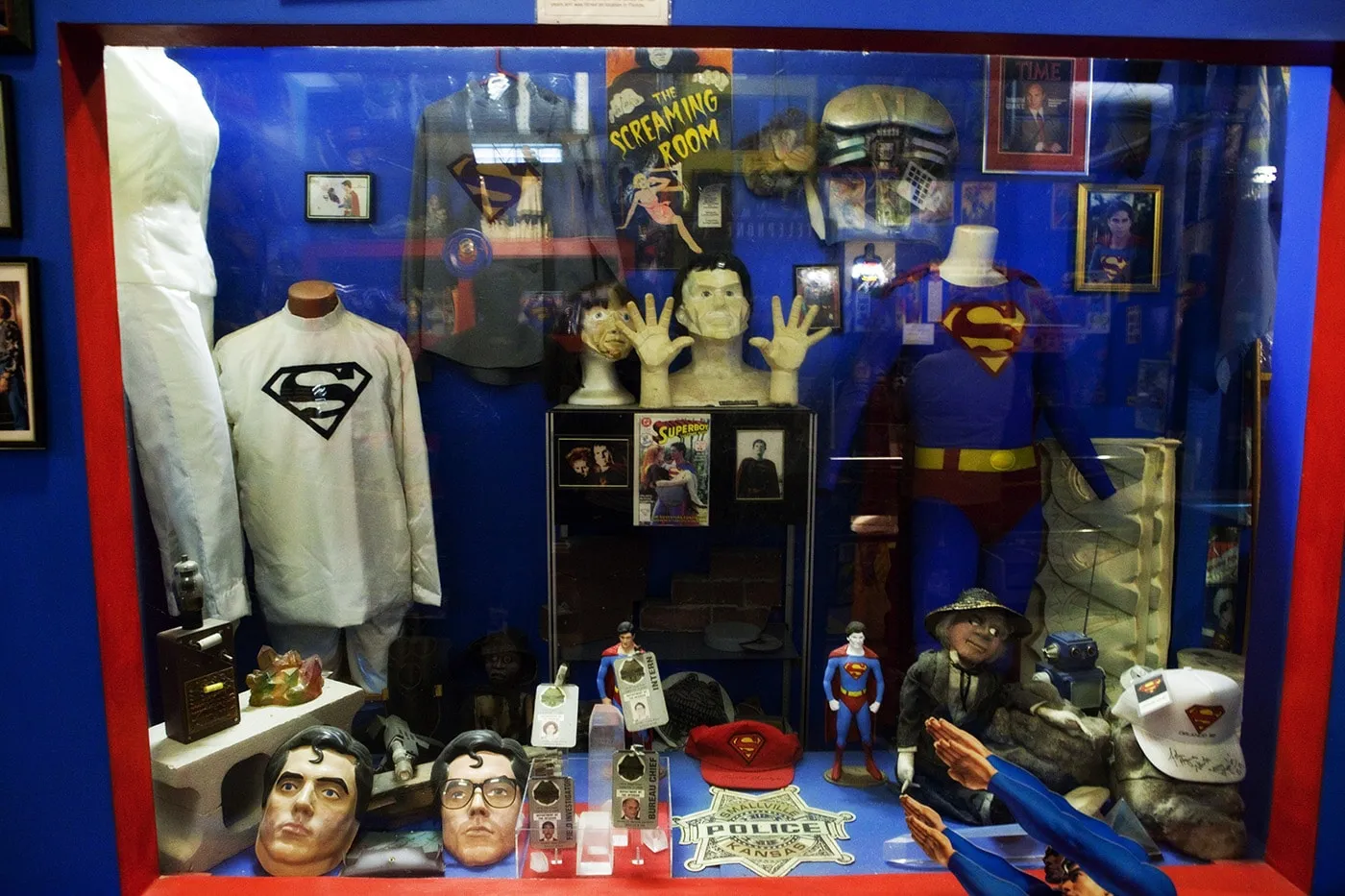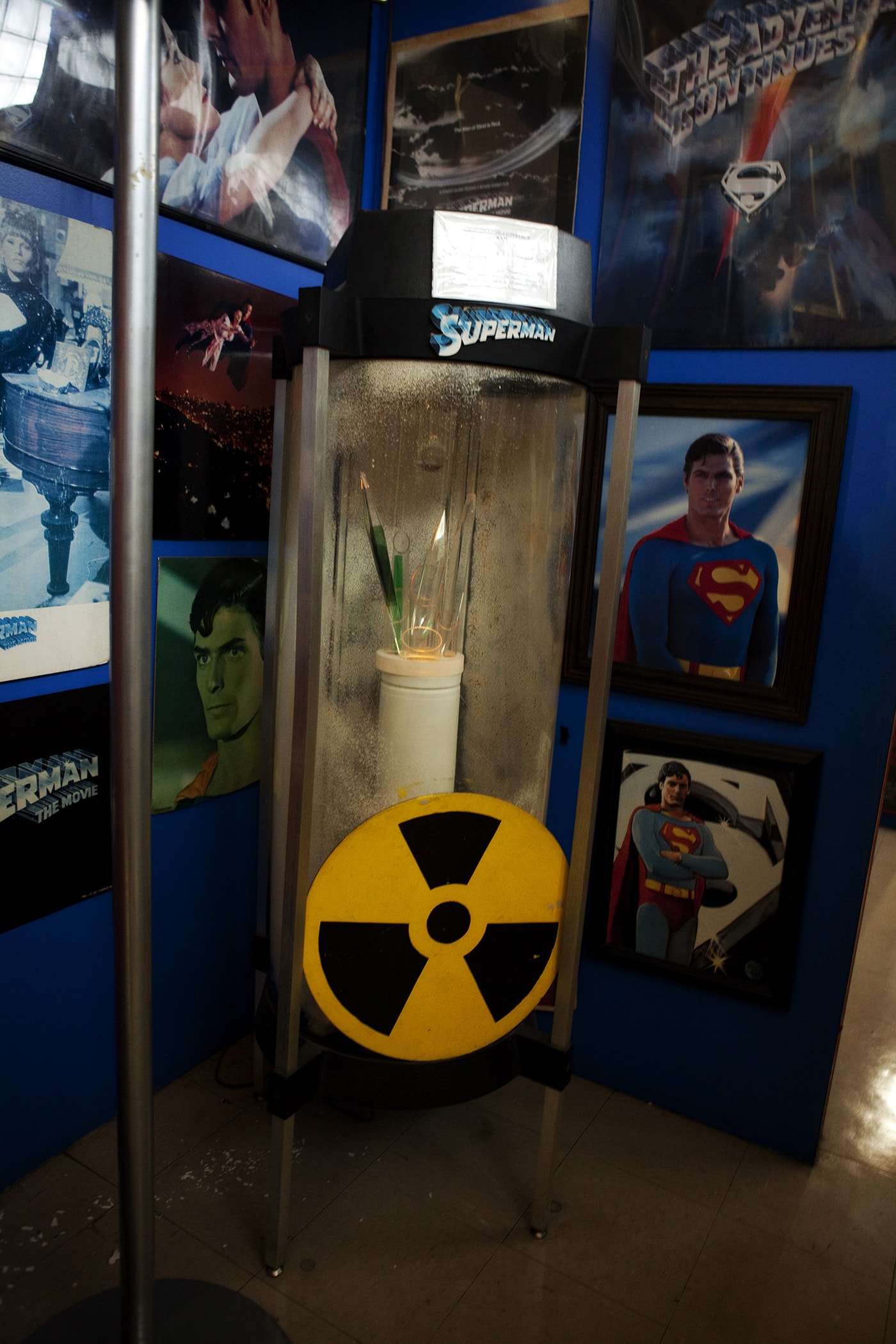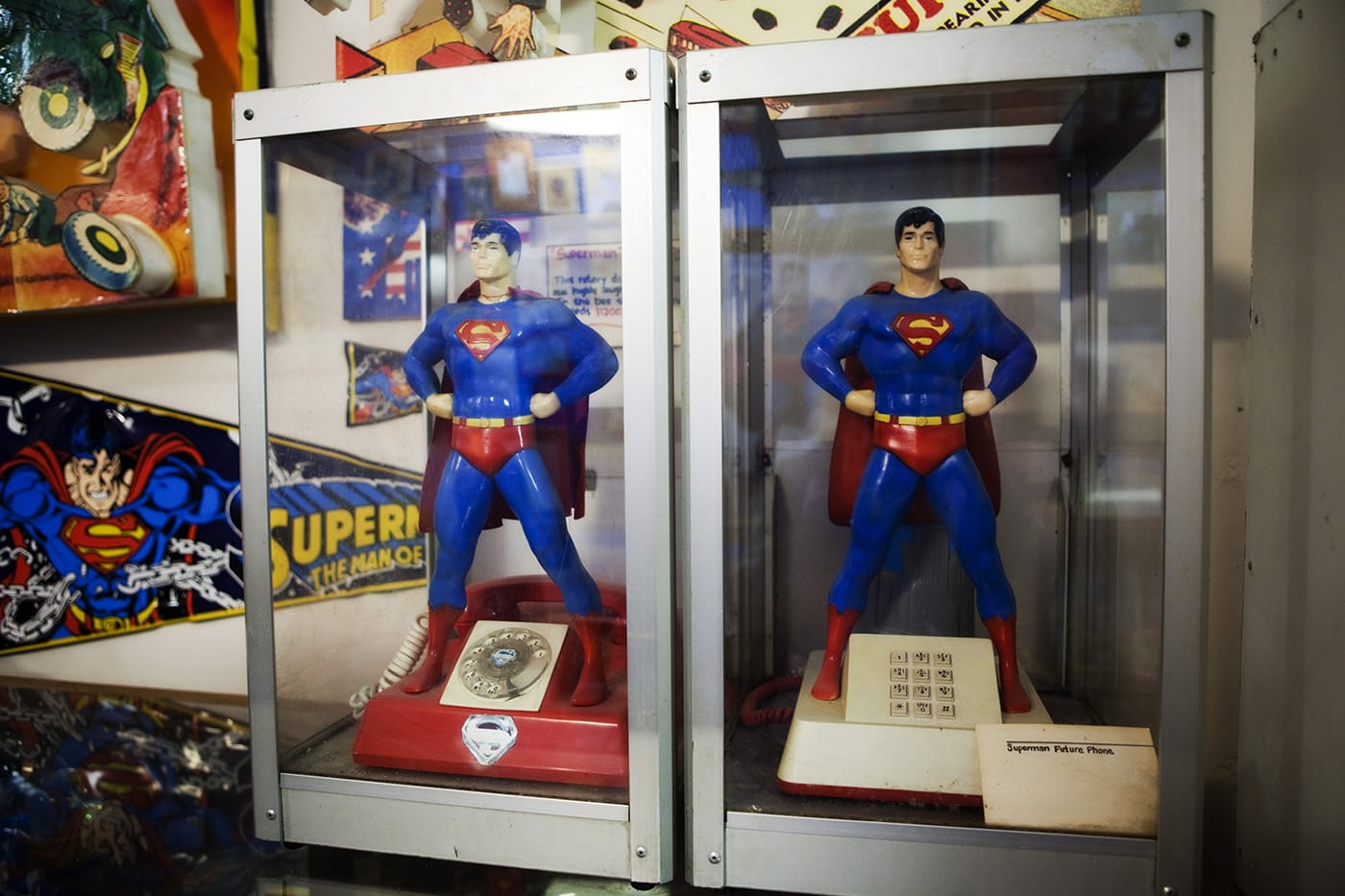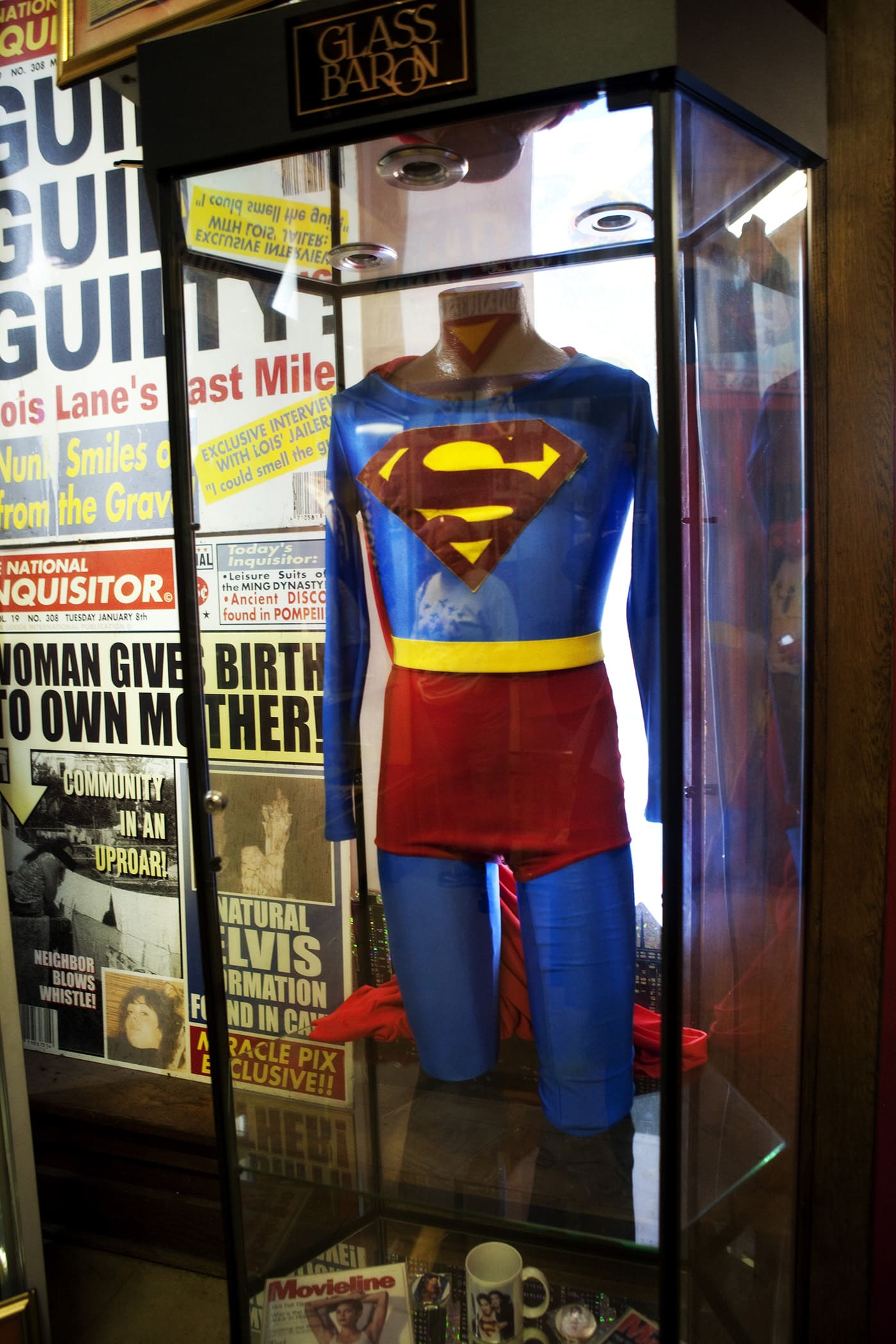 Site: Superman Museum
Location: Superman Square, 517 Market Street, Metropolis, IL
Cost: $3 admission, Children 5 and under free
Hours: Open 7 days a week from 9am – 5pm
Date: May 2, 2009
Pin this roadside attraction: