So I don't know if this would actually be considered the world's largest hot dog, but it's pretty big…and it comes with fries and a shake…and did I forget to mention that it also flies? OK, so this is most definitely the world's largest flying hot dog that's accompanied by fries and a shake. Take that Wienermobile.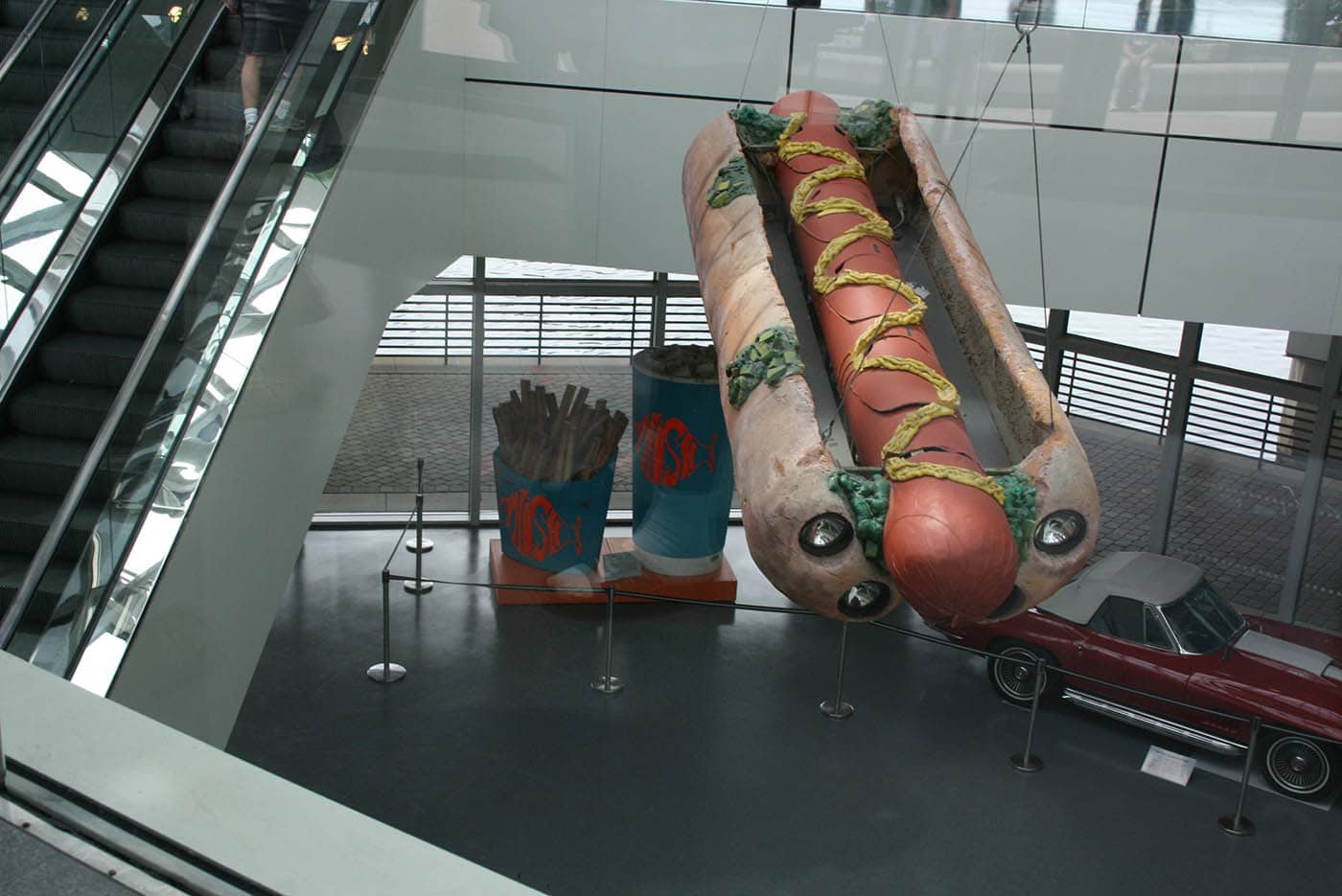 This silly American jumbo-sized meal was original served up by the band Phish. Way back when in 1994 they began a New Years Eve Concert by declaring their hunger and soon after this feast descended upon them. The band members climbed inside (it seats four) and floated out over the audience.
Nowadays the jumbo hot dog et al. are housed in the Rock and Roll Hall of Fame in Cleveland, Ohio. The Rock Hall itself is filled with a plethora of silly wonders: everything from Michael Jackson's sparkling glove to Pink Floyd's wall. Unfortunately the museum doesn't allow photos, so I can't share anything from inside, but I was able to snap that one from the balcony of the lobby. I mean, how can you not take a picture of a giant hot dog?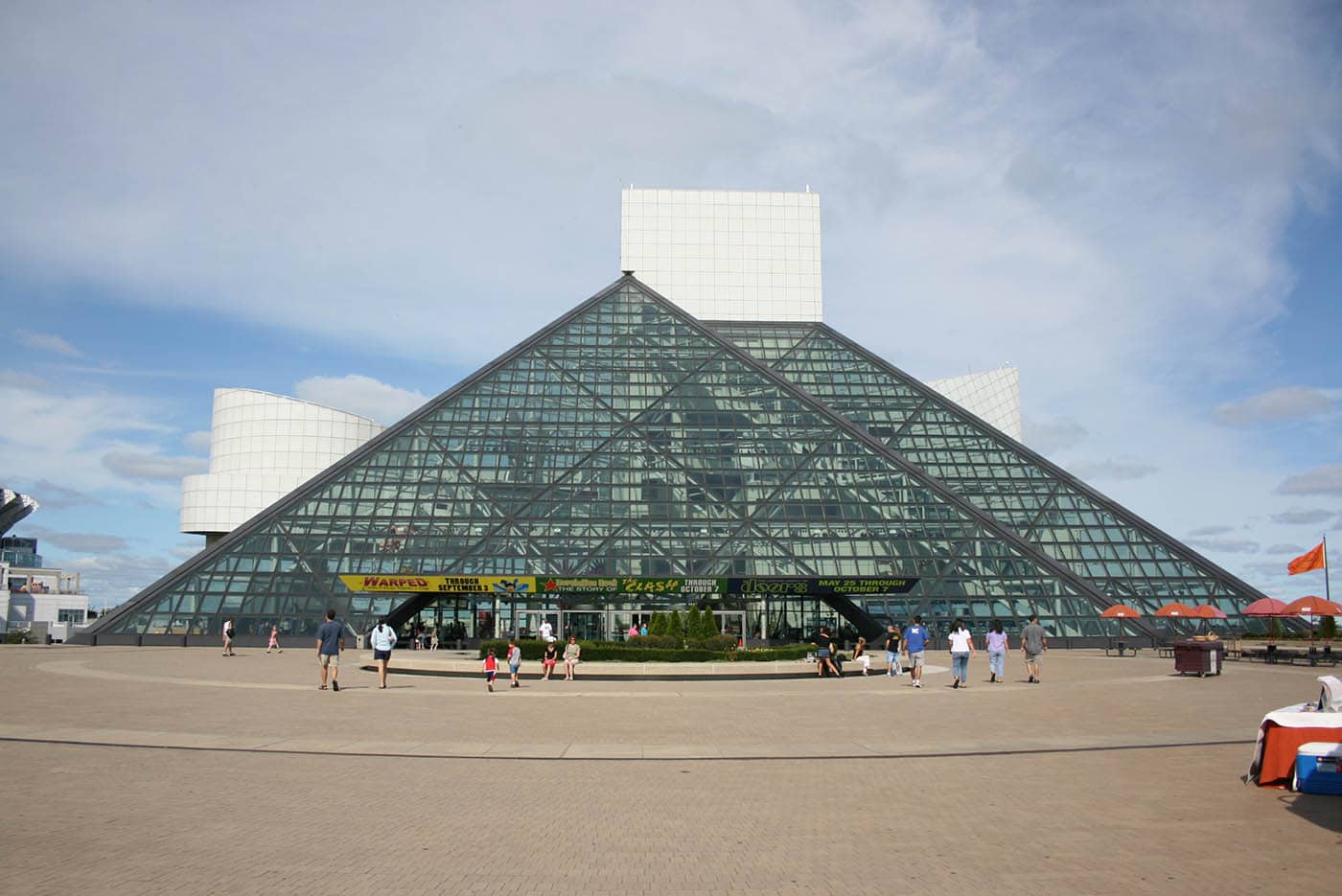 Site: Giant Hot Dog and Fries at the Rock and Roll Hall of Fame
Location: The Rock and Roll Hall of Fame and Museum, 1100 Rock and Roll Boulevard, 751 Erieside Ave., Cleveland, Ohio 44114 (East Ninth Street at Lake Erie)
Cost: General Public: Adults/$22, Greater Cleveland residents/$18 (with proper ID), Seniors (65+)/$17, Children ages 9–12/$13, Children ages 8 and under/FREE with purchase of adult admission, Museum Members/FREE
Hours: Open 363 days a year, every day from 10 a.m. – 5:30 p.m. (Wednesdays until 9 p.m.), Closed Thanksgiving and Christmas.
Date: August 18, 2007
Looking for nearby roadside attractions in Cleveland, Ohio? Check out the World's Largest Rubber Stamp and the A Christmas Story House!