Casey, Illinois is a small town known for its big things. But it wasn't always that way. Casey used to be just a small town with normal sized things. That is, until Jim Bolin got involved. It all started with one idea and the first big thing in Casey was the World's Largest Wind Chime.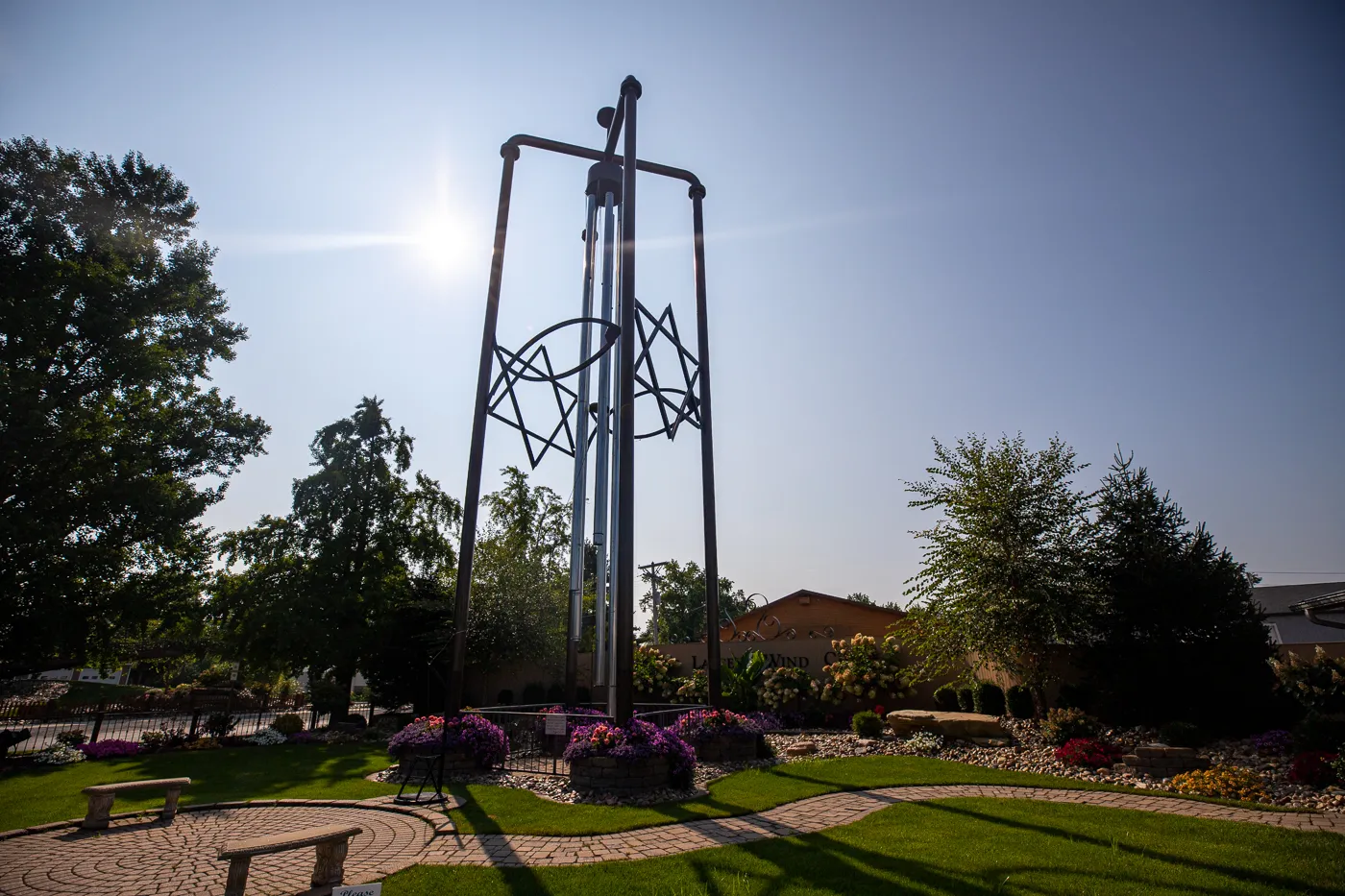 The world's largest wind chime measures at 42 feet long and is made from five metal tubes suspended 49 feet from the ground. Each of the individual pipes spans from 30 feet to 42 feet. In total, the giant wind chime weighs 16,932.4 pounds.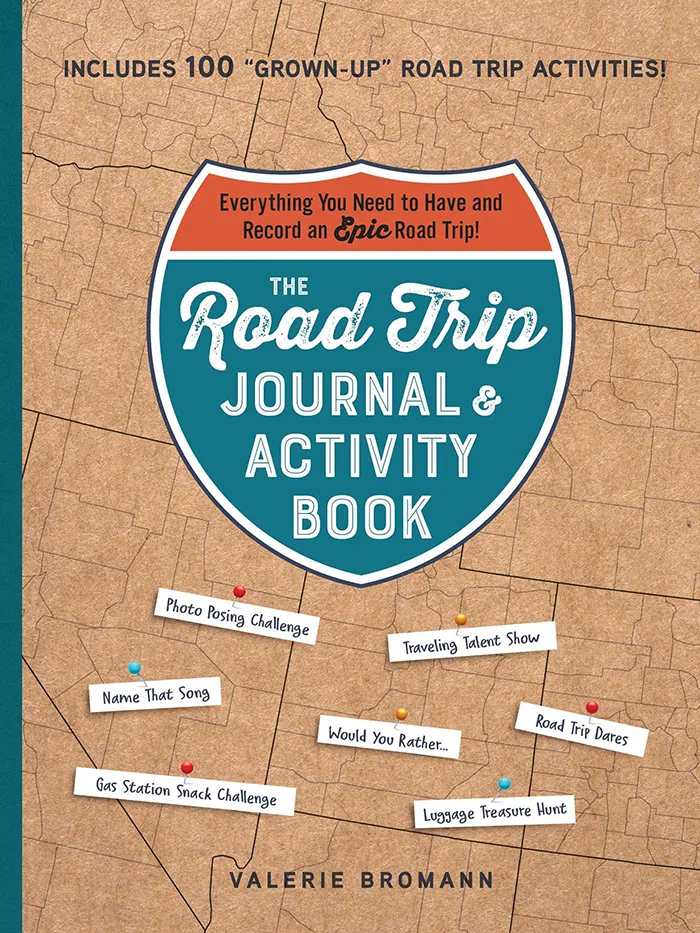 The Road Trip Journal & Activity Book
Everything You Need to Have and Record an Epic Road Trip!
Enjoy fun games and challenges to pass the time on your next road trip and have a keepsake to look back on for years to come with this entertaining must-have for your next vacation.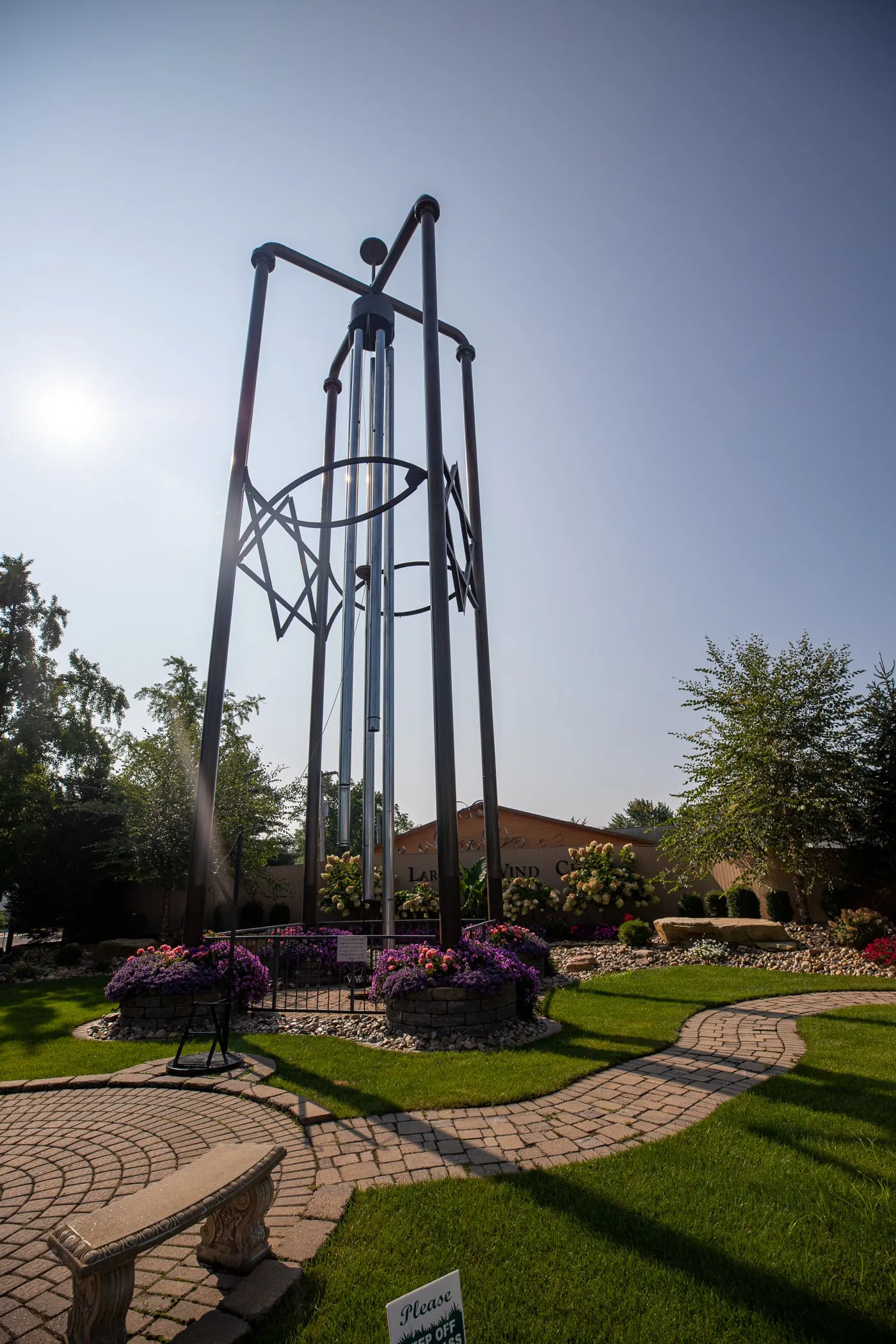 The steel supports glisten in the sun and built into the design are two Christian Fish symbols and two Jewish Star of Davids that remind visitors of the importance of having faith. Like most of the other roadside attractions in town, it also comes with an appropriate scripture, this one from Romans: 1:16:
For I am not ashamed of the gospel, because it is the power of God that brings salvation to everyone who believes: First to the Jew, then to the Gentile.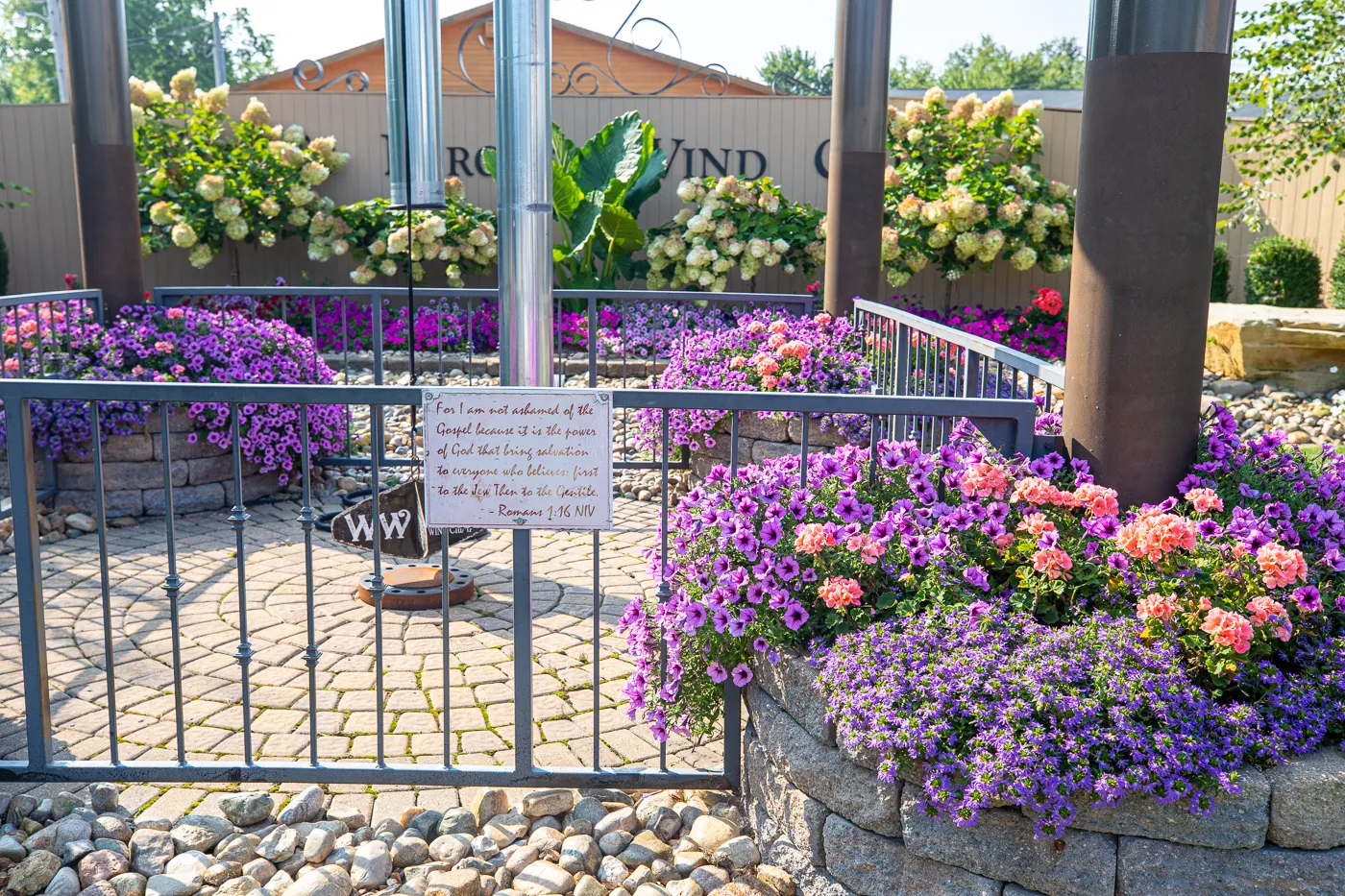 The best part about this world's largest thing? It actually works. Just pull a rope and listen for the chimes.
Jim Bolin, co-owner of the family-owned Bolin Enterprises, Inc. (BEI), came up with the idea to create a giant version of a windchime to lure people off the highway and into Casey. He spent two years conceptualizing and fabricating the massive structure.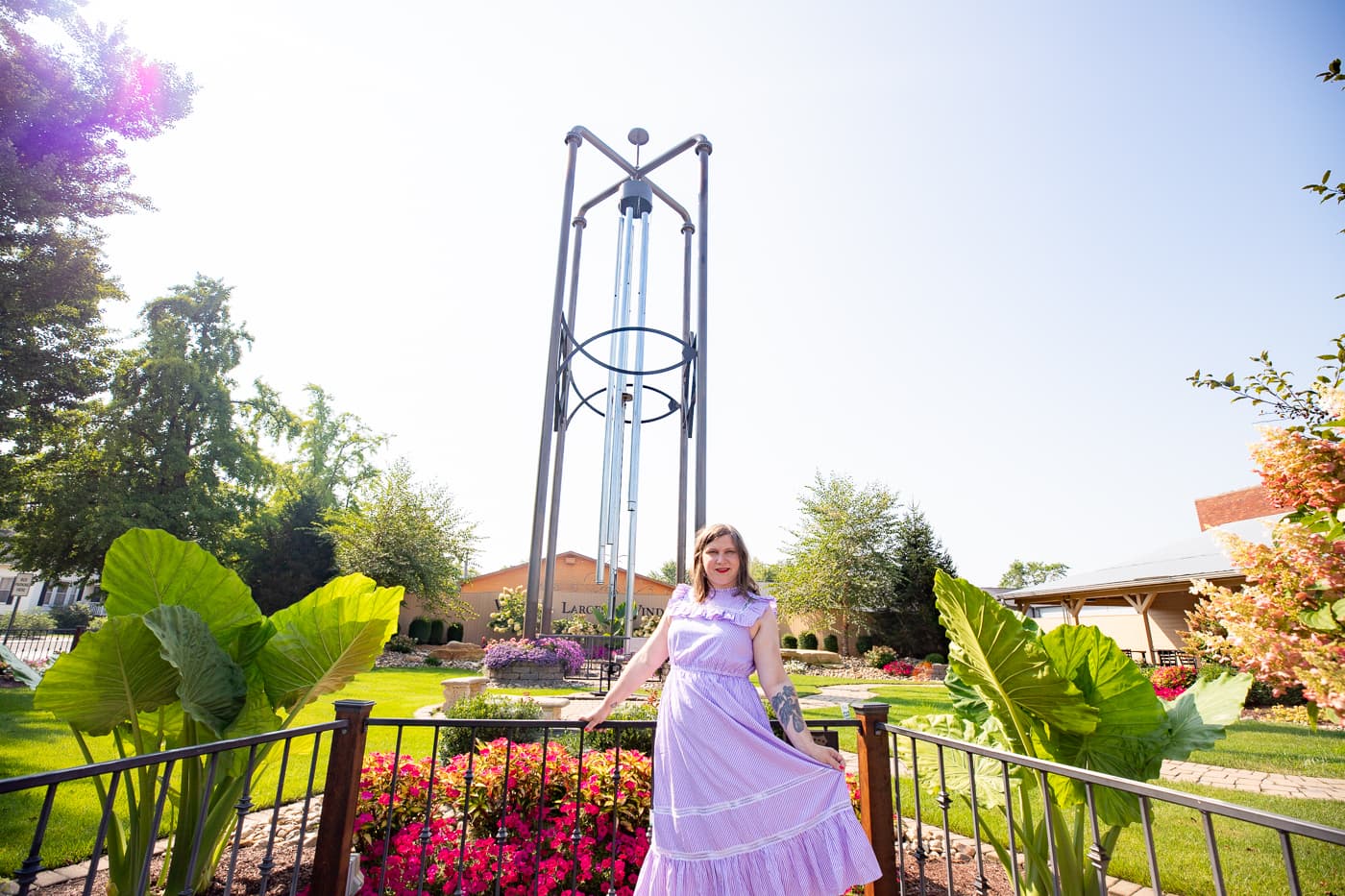 The tourist attraction was unveiled on December 15, 2011 and, on June 22, 2012, this giant windchime was certified with an official entry in the Guinness World Records.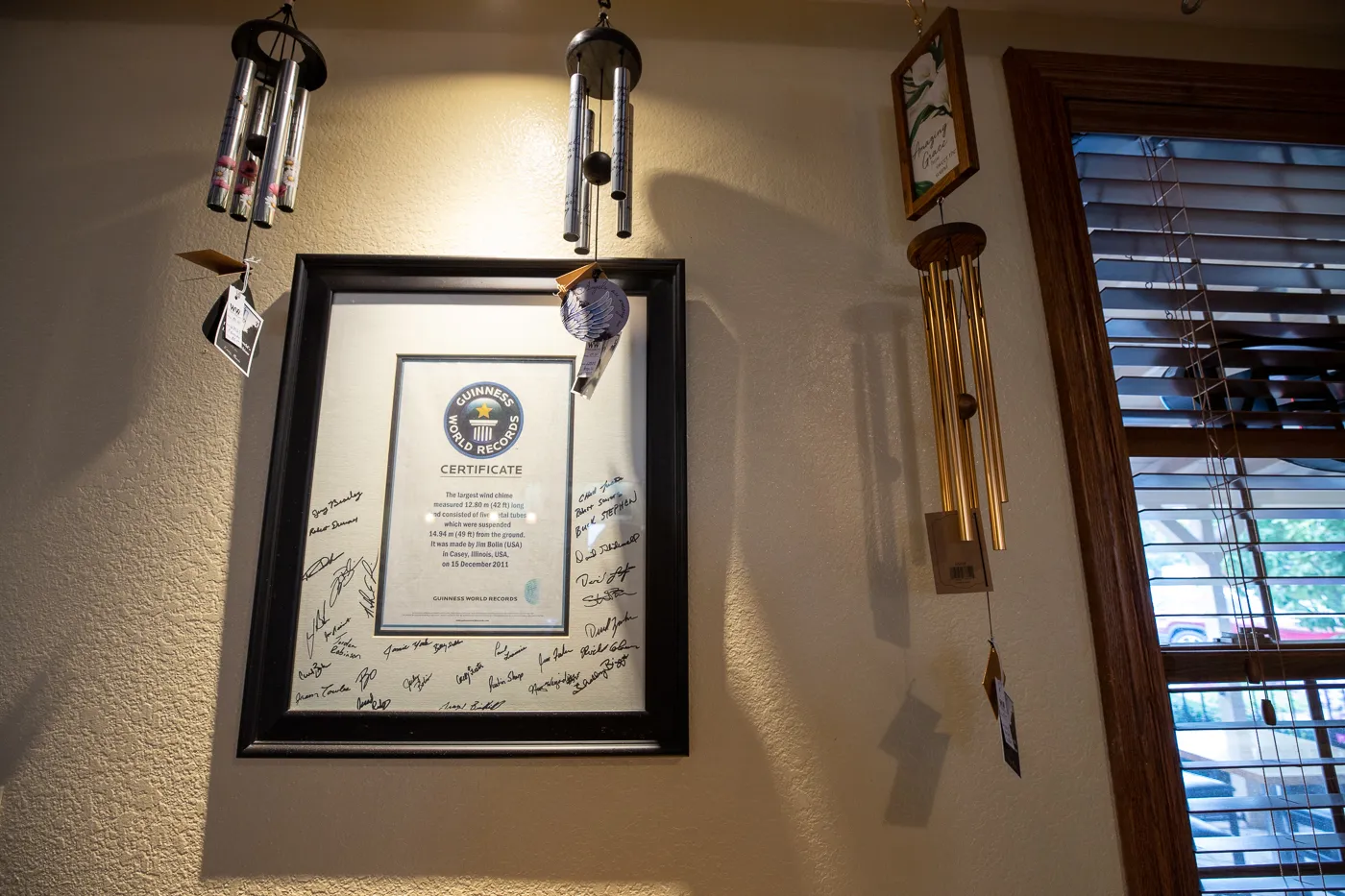 I'm just going to chime in to say that this Illinois roadside attraction is definitely worth pulling off the highway for. Look for it in downtown Casey, next to the Whitling Whimsy Cafe and across from the world's largest rocking chair and world's largest teeter totter.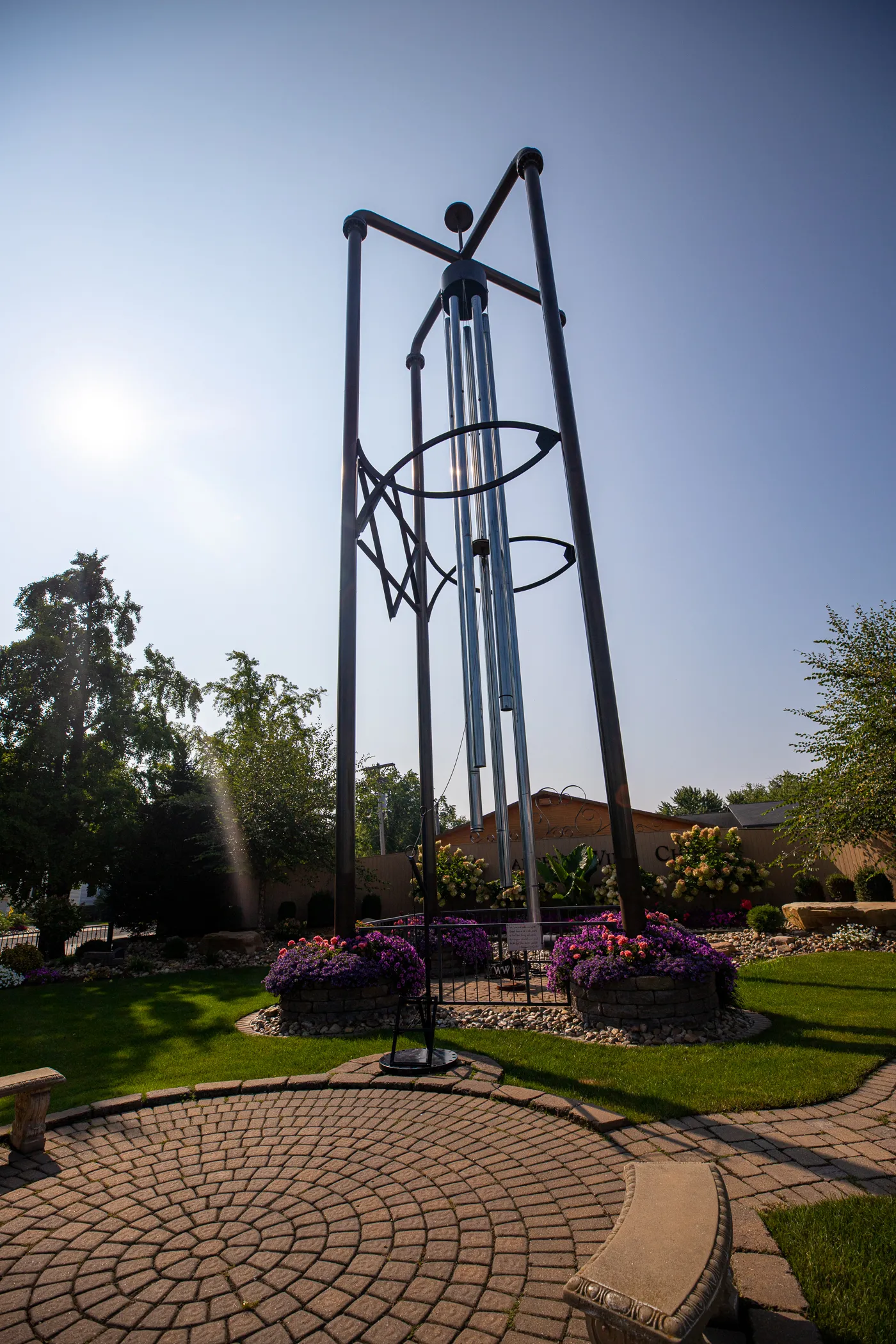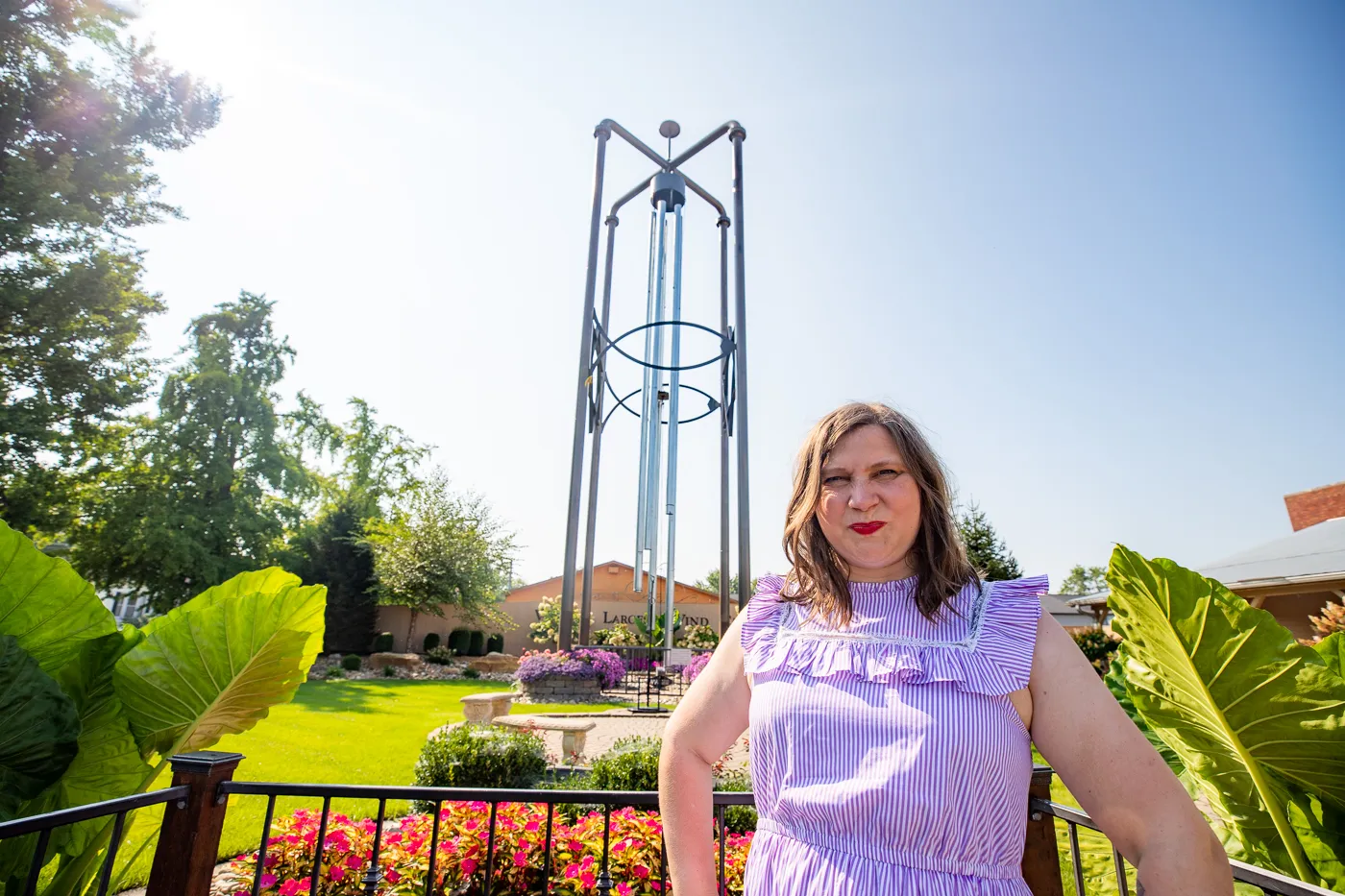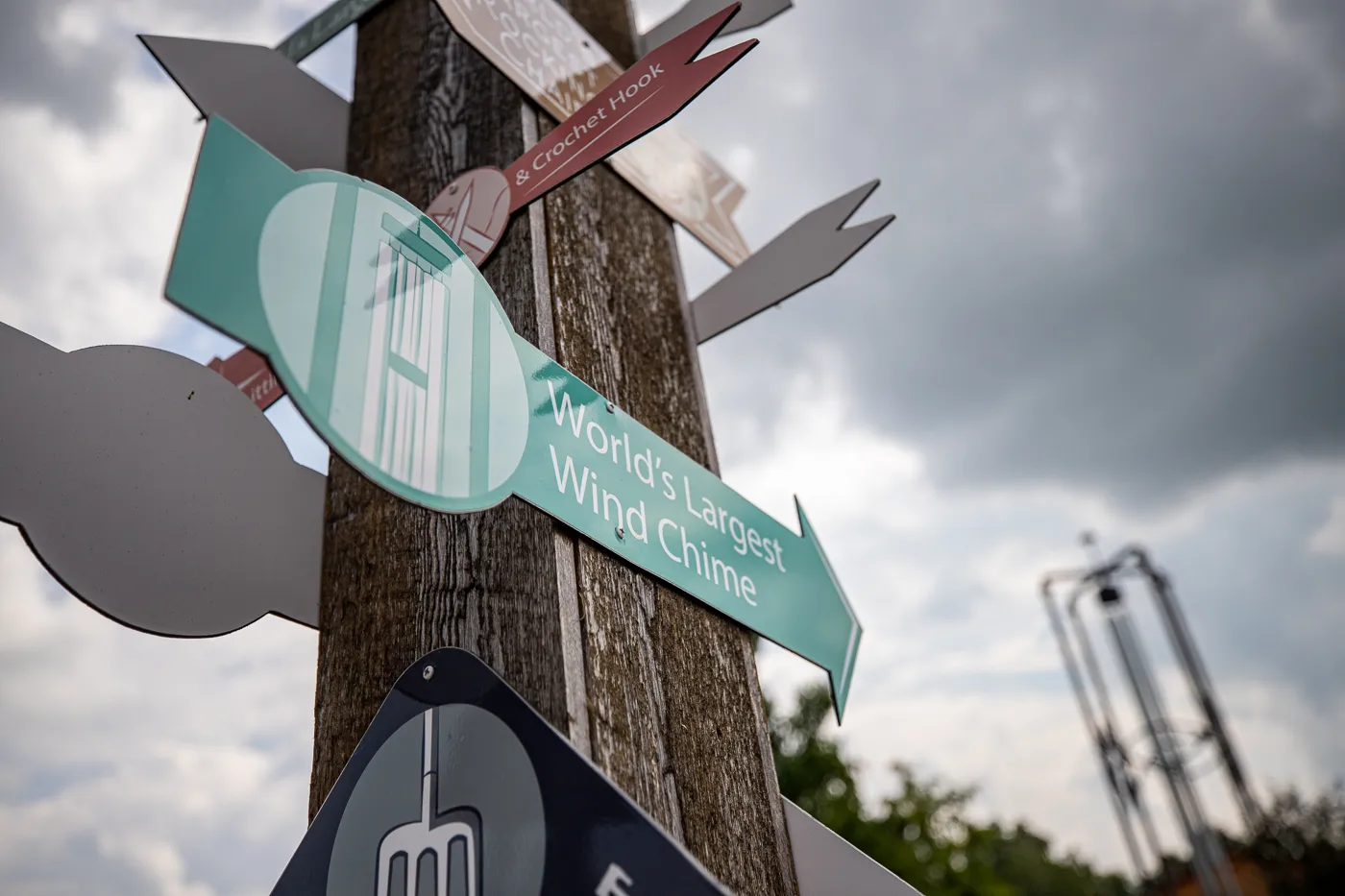 Spend the night in Casey! Find the best Casey Illinois Hotels and find out where to stay to see big things!
---
World's Largest Wind Chime
Address: 109 E Main St, Casey, IL
Cost: Free to See
Hours: Always Visible
---
---
Pin this Illinois roadside attraction: