This Roadside Attraction
Giant Highboy Chest, 5635 Riverdale Dr., Jamestown, North Carolina
Get Directions
Not too far from the
world's largest chest of drawers
in High Point is…another world's largest chest of drawers: the Giant Highboy Chest in Jamestown, North Carolina.
Constructed in 1999, the impressive eighty-five foot tall by forty-foot wide dresser that makes up the facade to Furnitureland South in Jamestown, North Carolina is the World's largest replica of an 18th century Highboy chest. The big dresser was built when the store expanded, opening a 420,000 square foot showroom called "The Mart."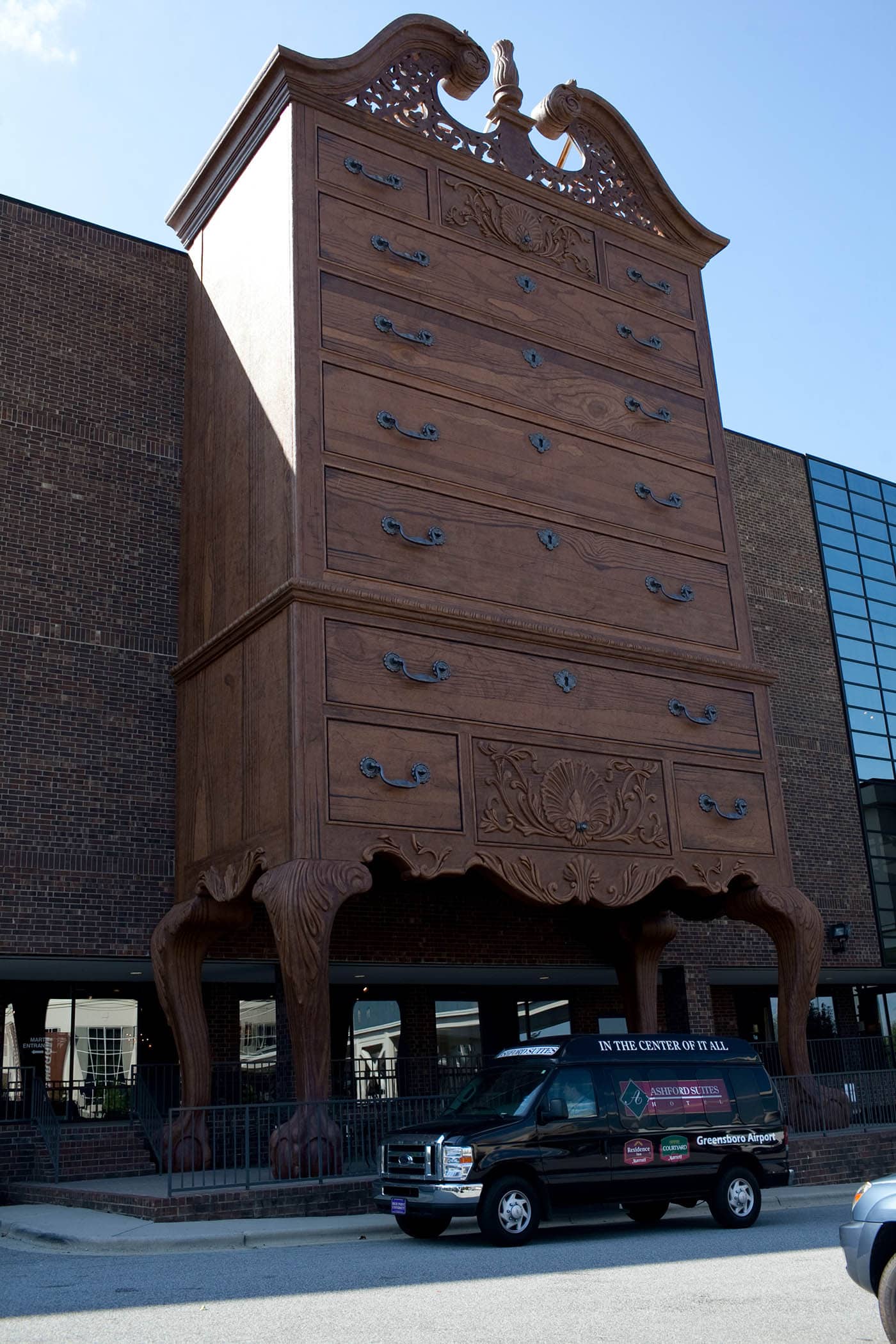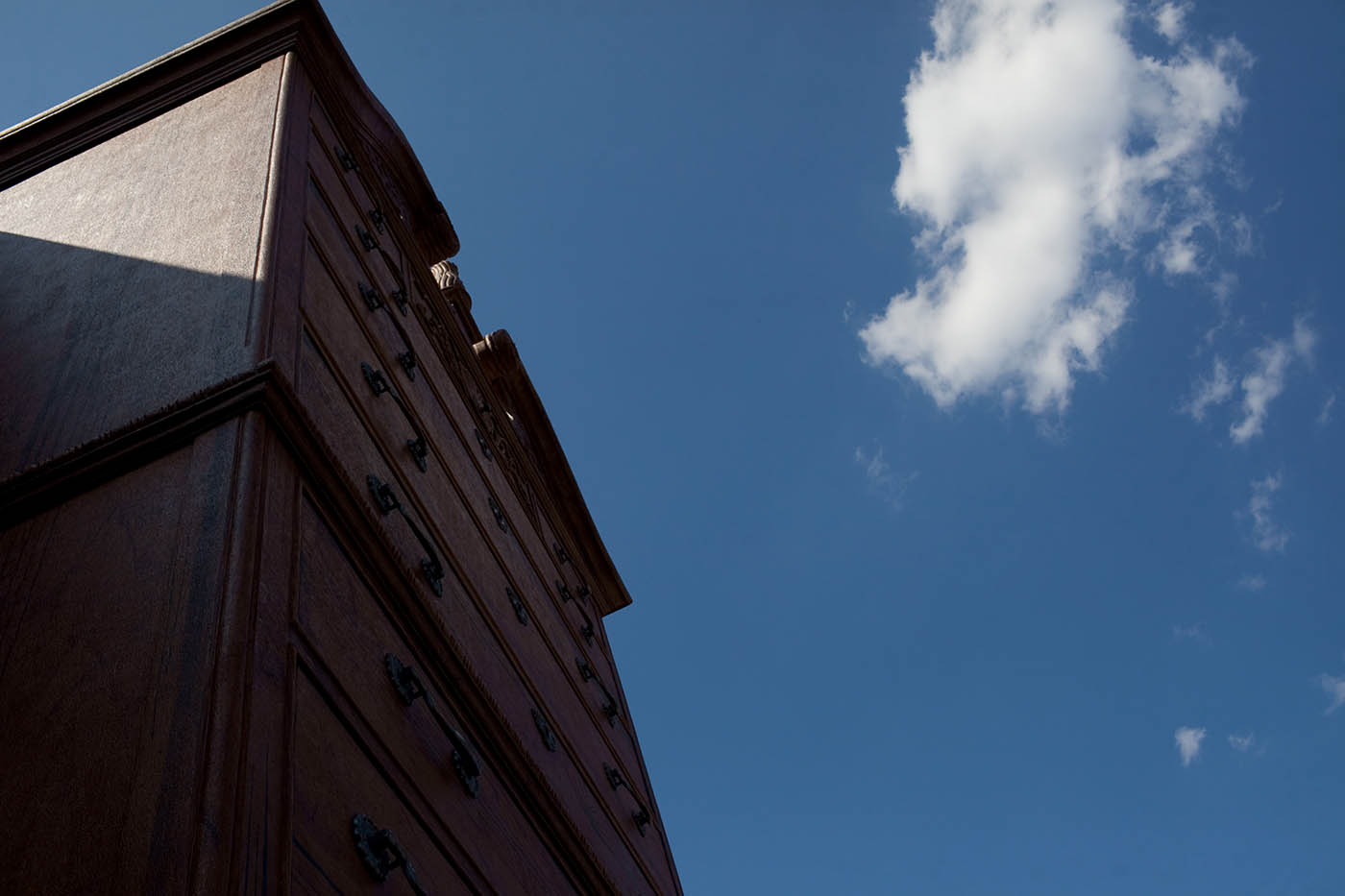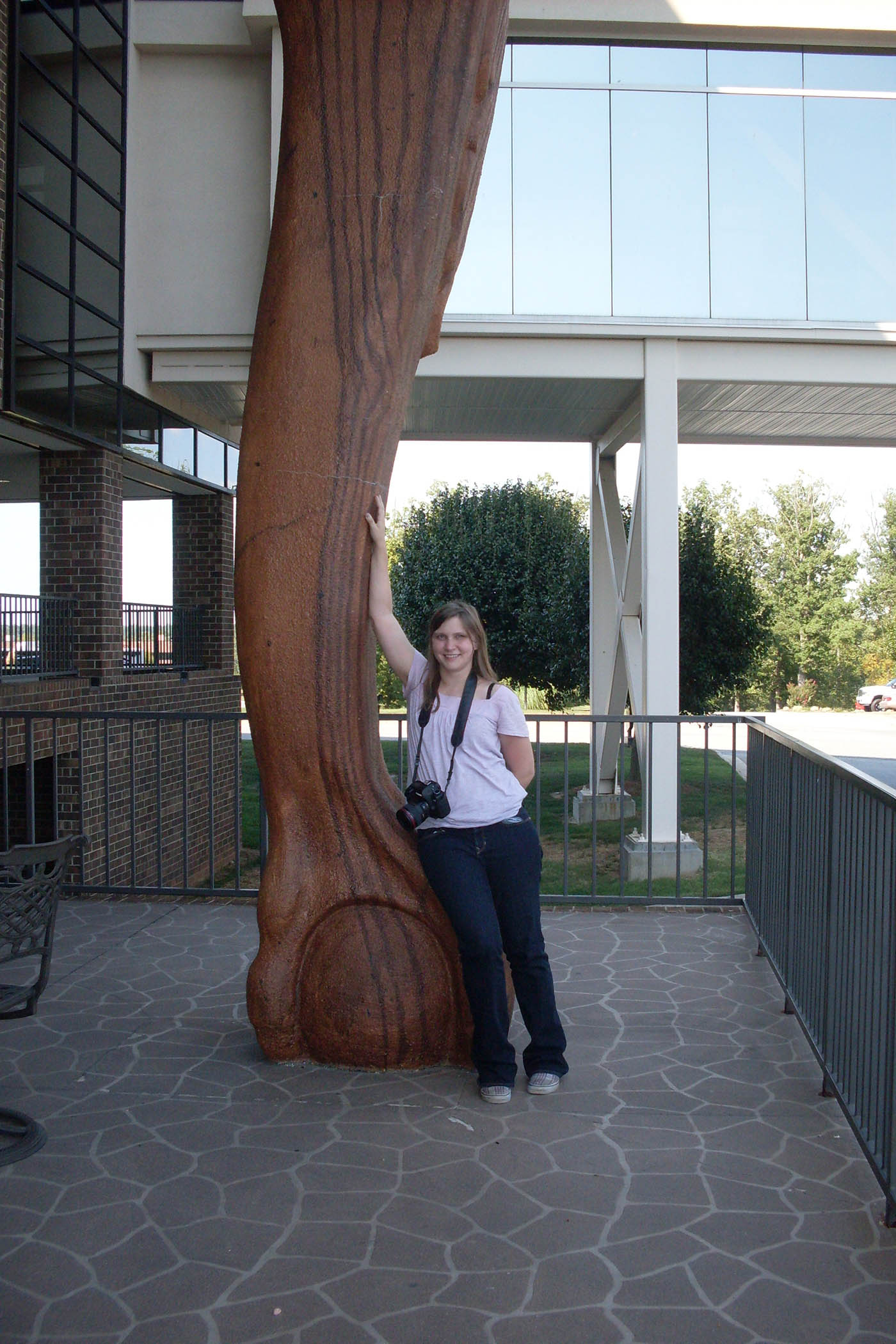 Site: Giant Highboy Chest
Location: Furnitureland South, 5635 Riverdale Dr., Jamestown, North Carolina
Hours: Always visible, though the immediate surrounding and parking lot might be closed outside of store hours.
Cost: Free to see.
Pin this roadside attraction: