The Robert C. Givins Castle, also known as the "Irish Castle" or just "The Castle," is a marvel of medieval-inspired architecture at home in the south side of Chicago, Illinois.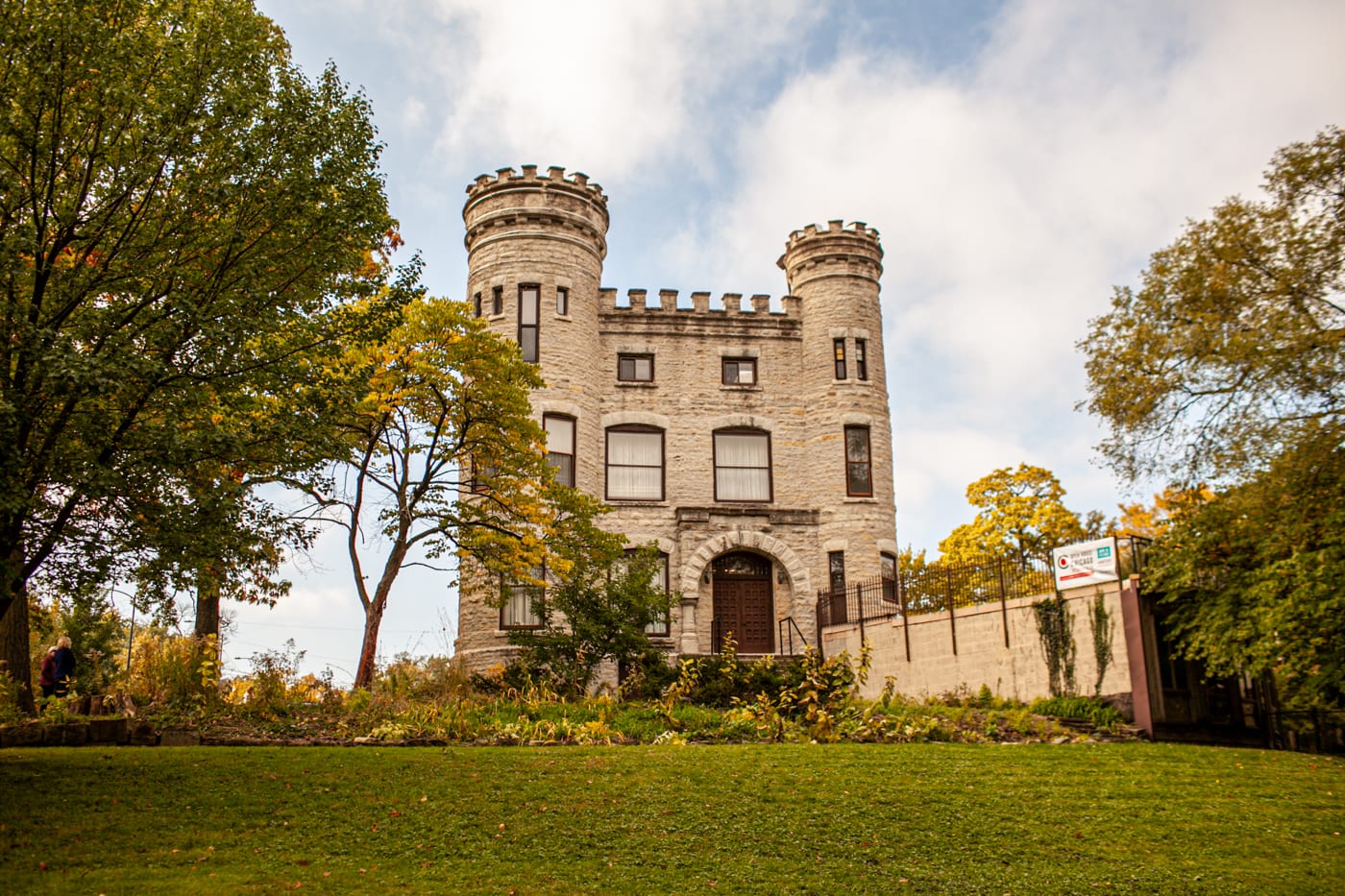 The building, the only castle in Chicago, sits at the corner of 103rd Street and Longwood Drive in the Beverly community on Chicago's south side. Since 1942, the Beverly Unitarian Church has called the fortress home, but they weren't the first owners. Built in 1886 and 1887, the castle has had five owners over the years.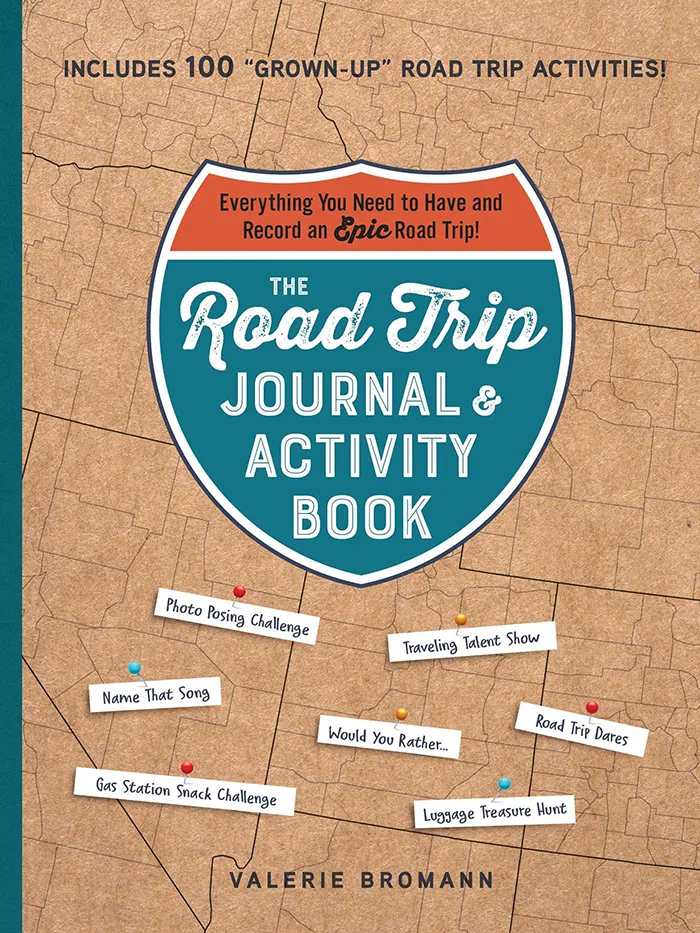 The Road Trip Journal & Activity Book
Everything You Need to Have and Record an Epic Road Trip!
Enjoy fun games and challenges to pass the time on your next road trip and have a keepsake to look back on for years to come with this entertaining must-have for your next vacation.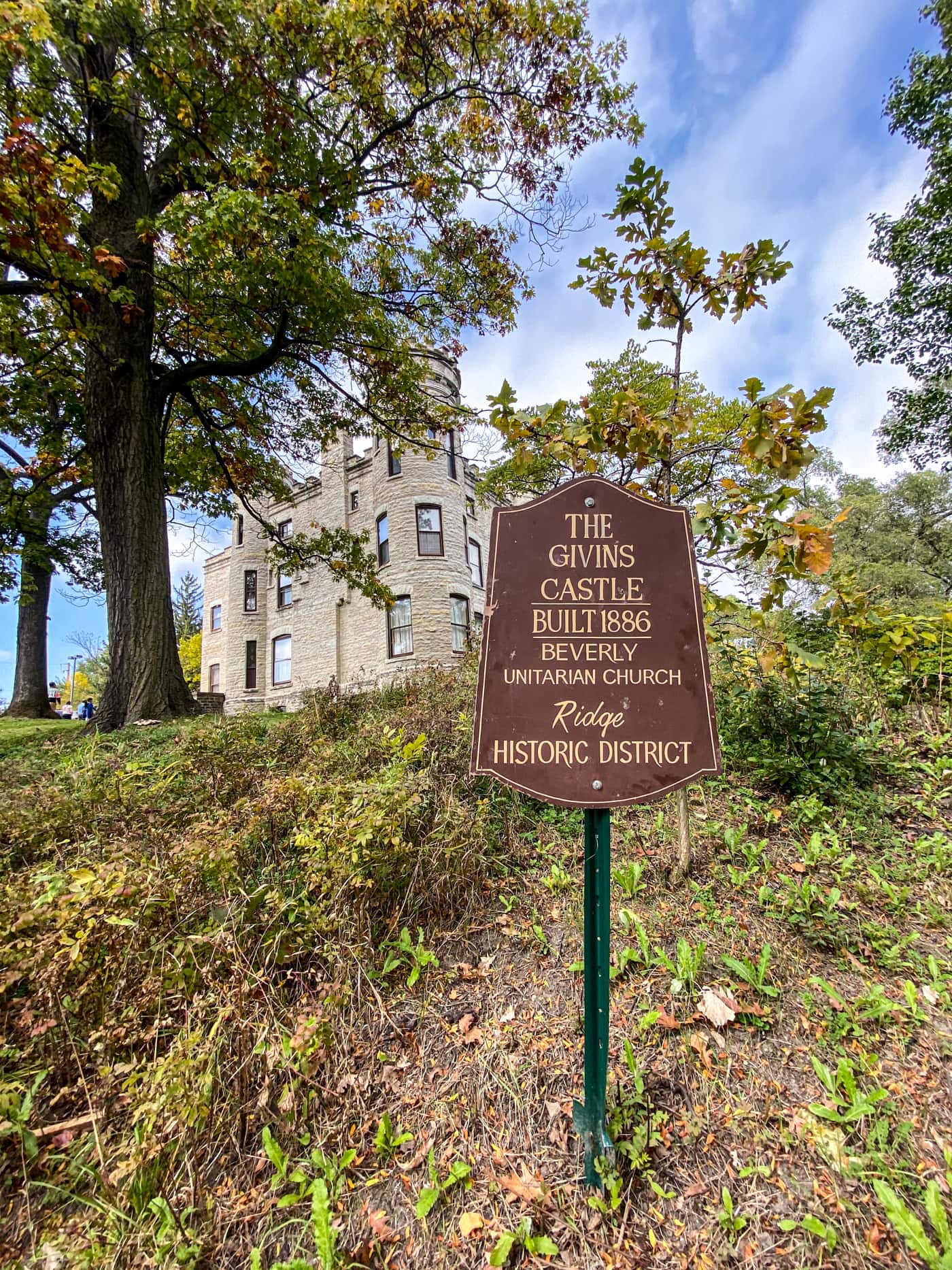 The first owners were the Givins family. Robert Givins, a real estate developer, built the structure to be their home in 1886/1987. They lived there until 1909.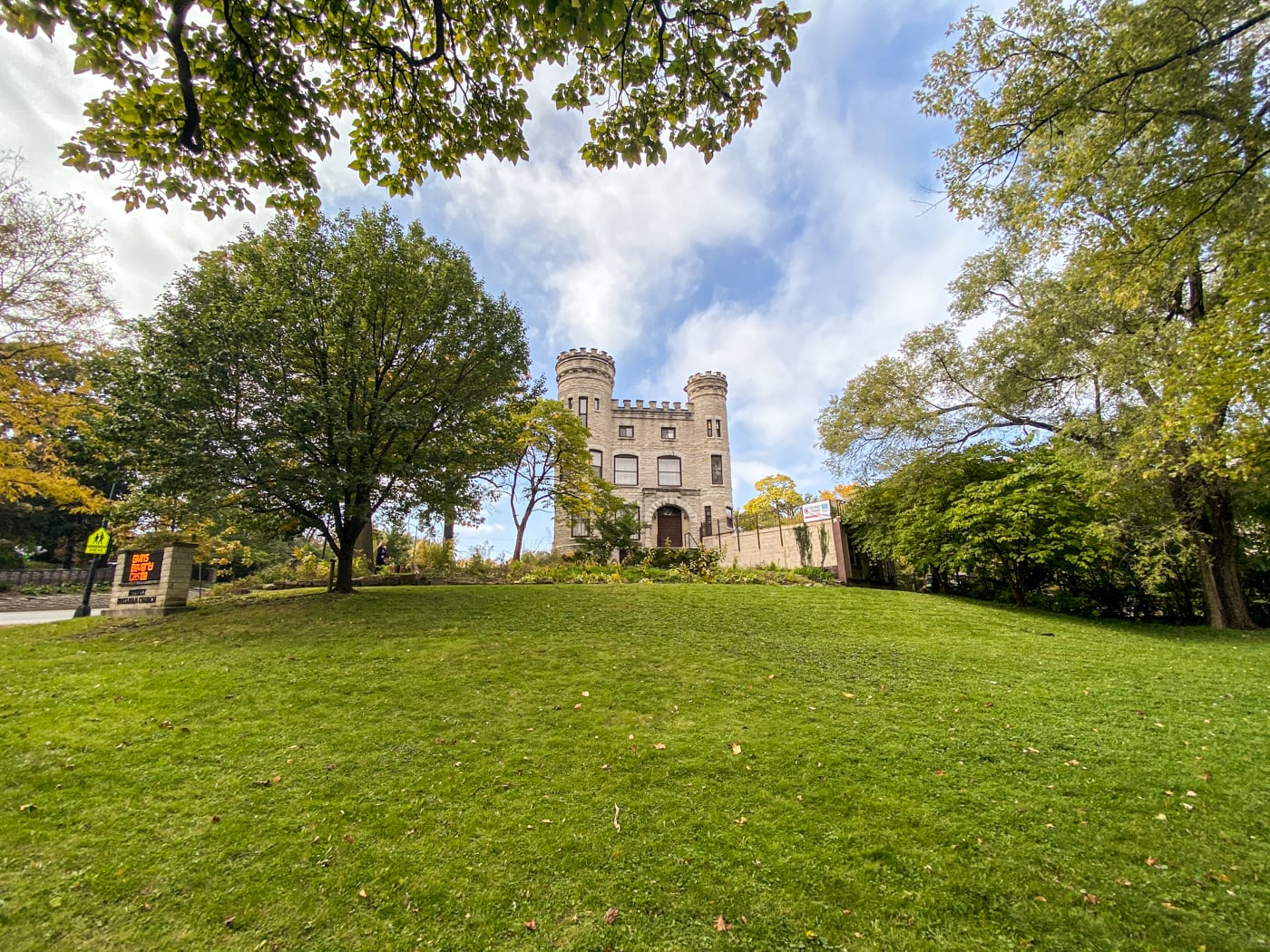 Since then other owners have included Julia Thayer and the Chicago Female College (1895-1897), the Burdett family (1909-1921), and the Siemens family (1921-1942) before Beverly Unitarian Church took home in 1942.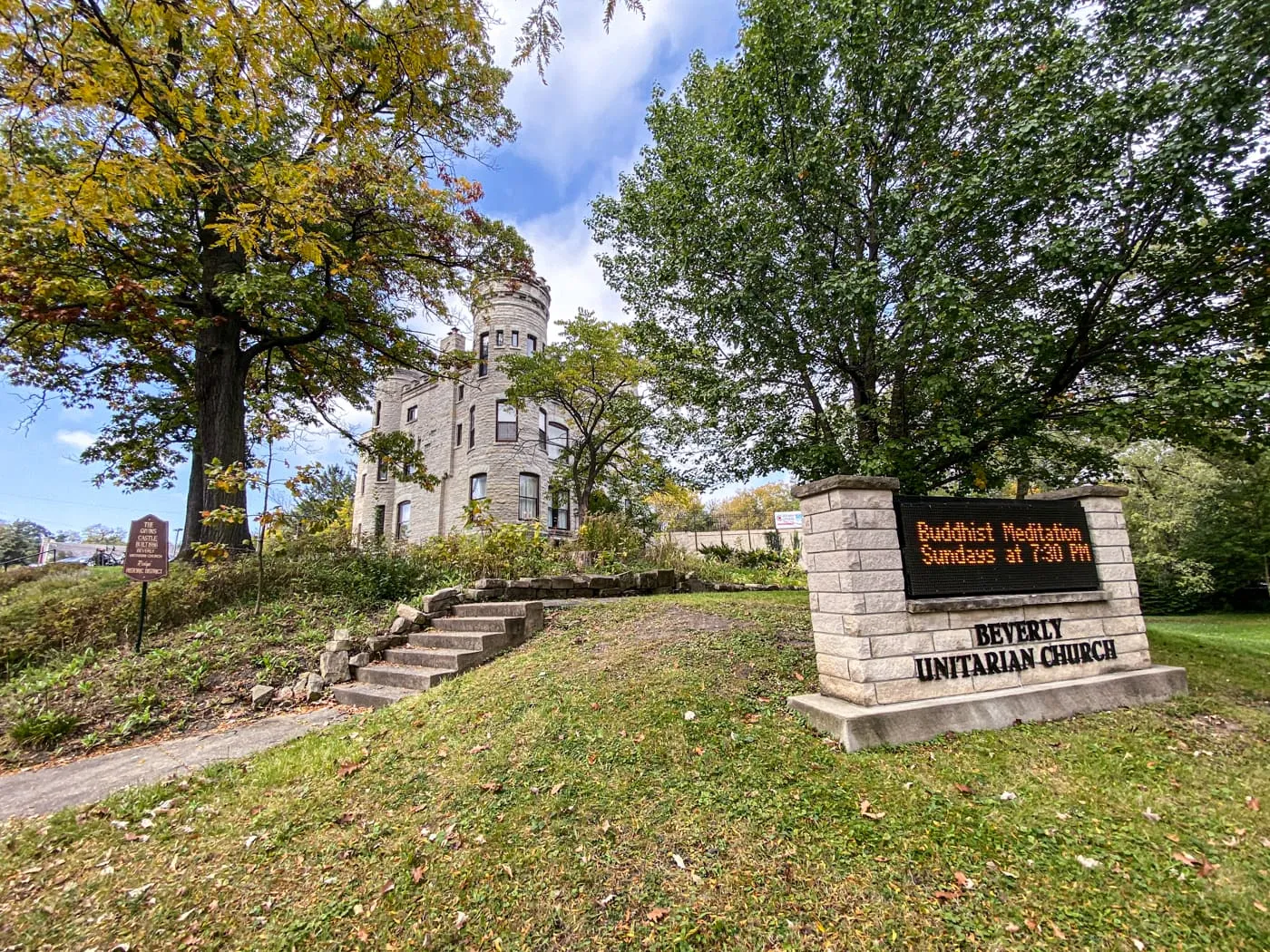 Modeled after an Irish castle, and referencing the Richardsonian Romanesque style, the three-story building that sits atop a ridge has three crenellated towers and was built using solid Joliet Limestone from quarries nearby.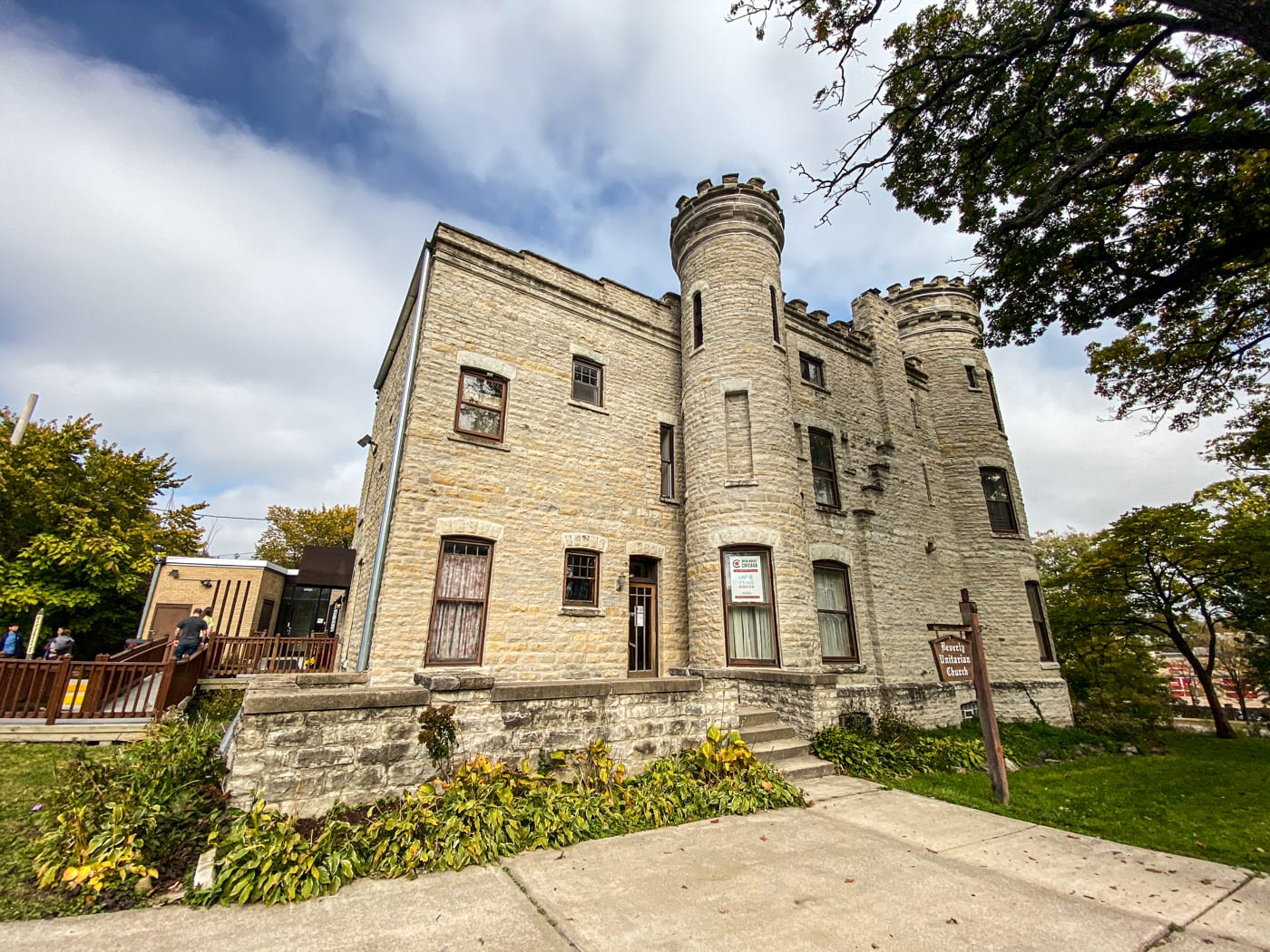 Originally it had fifteen fully furnished rooms decorated ornately with tiled fireplaces, stained glass windows, copper gaslights, chandeliers, and rich tapestries. Today, the insides have been significantly remodeled, combining rooms to make room for church services and events.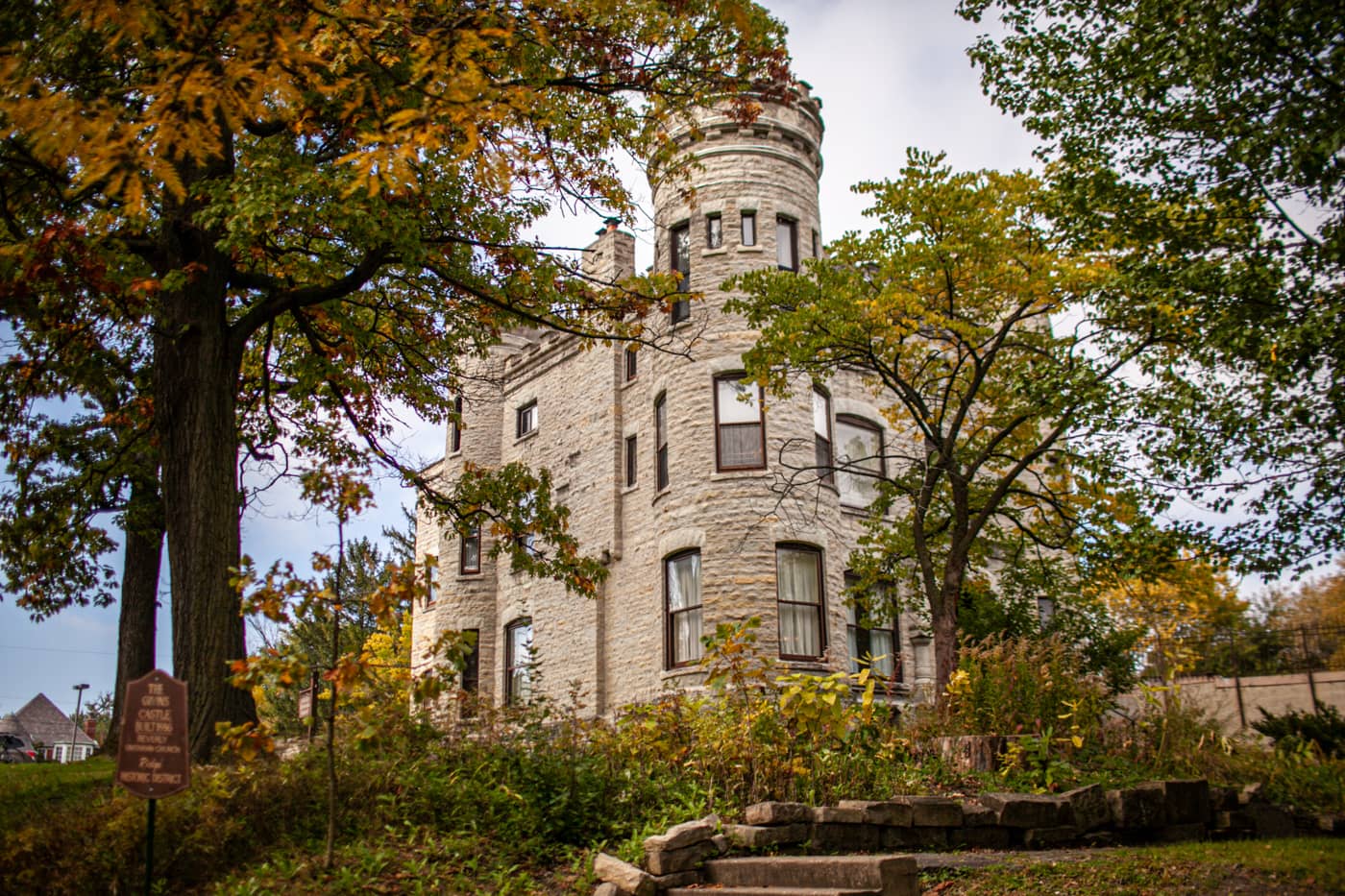 While the outside of this Illinois roadside attraction is the most impressive part of the castle to see, you can still take a peek inside by joining Sunday services, one of the many activities hosted onsite, or by stopping by, like I did, on the city's annual Open House Chicago architectural festival.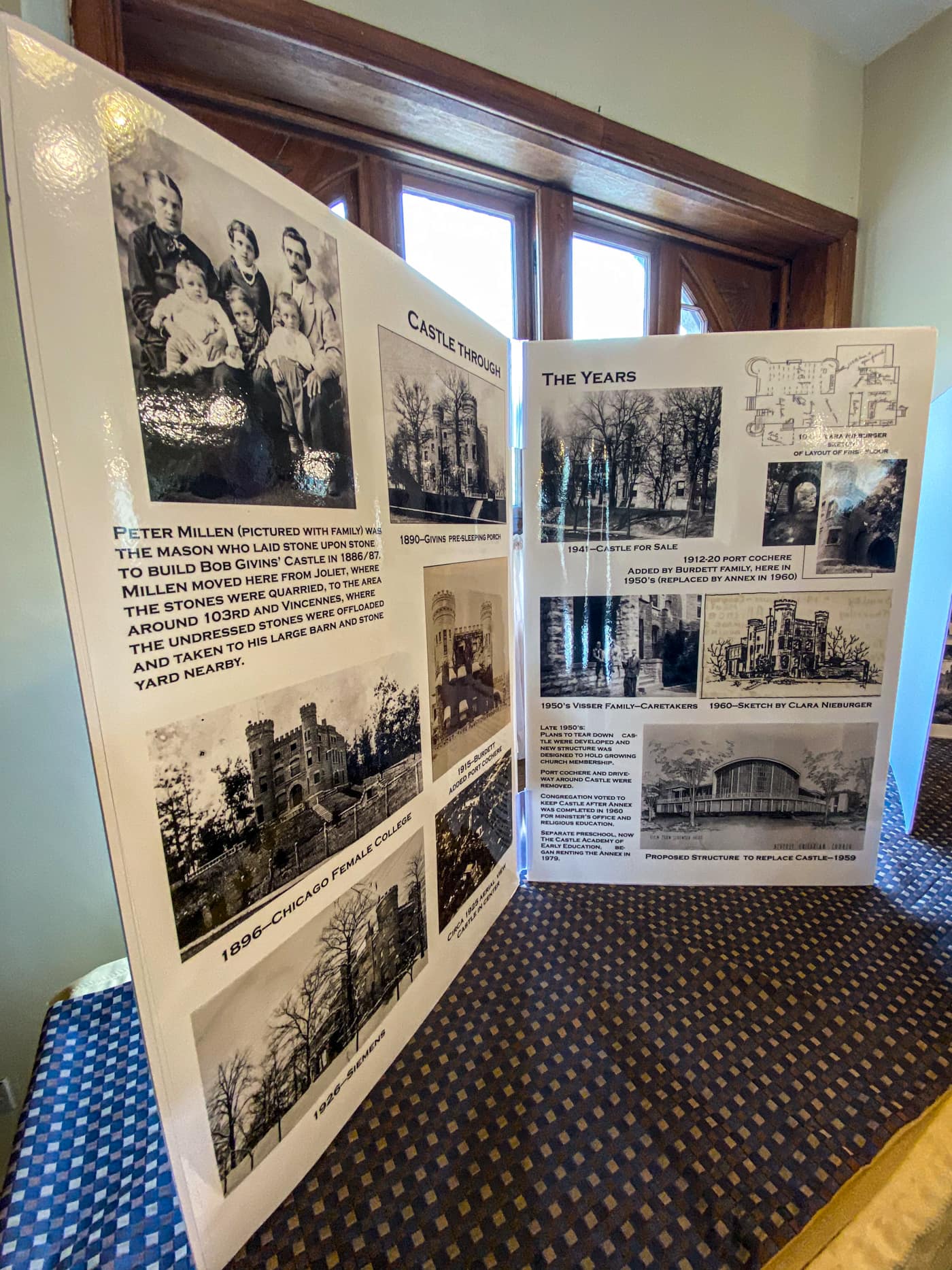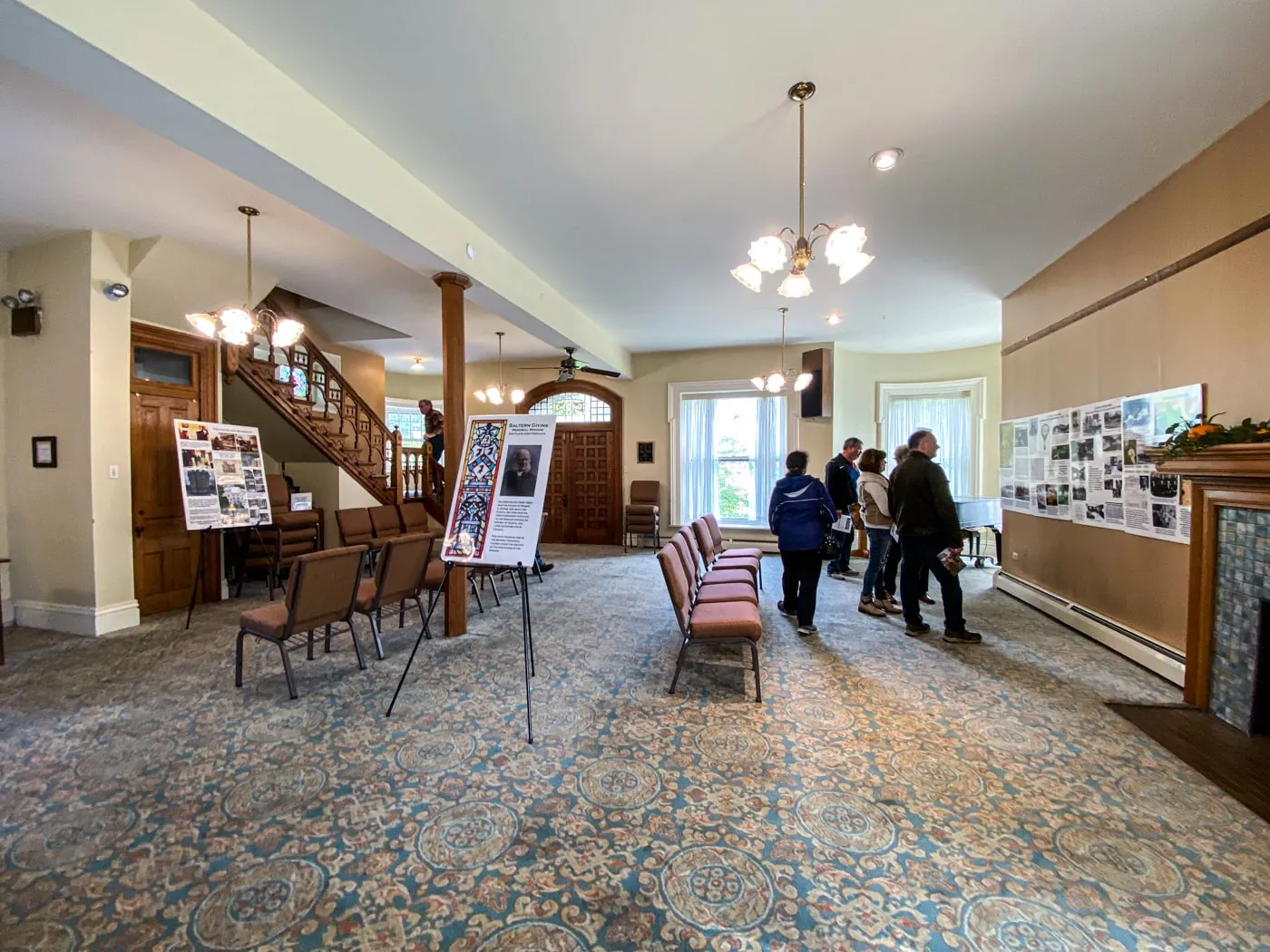 For one weekend every year, buildings across Chicago open their doors to visitors. Here, you can stop in to read up on the history and see the stained glassed windows up close.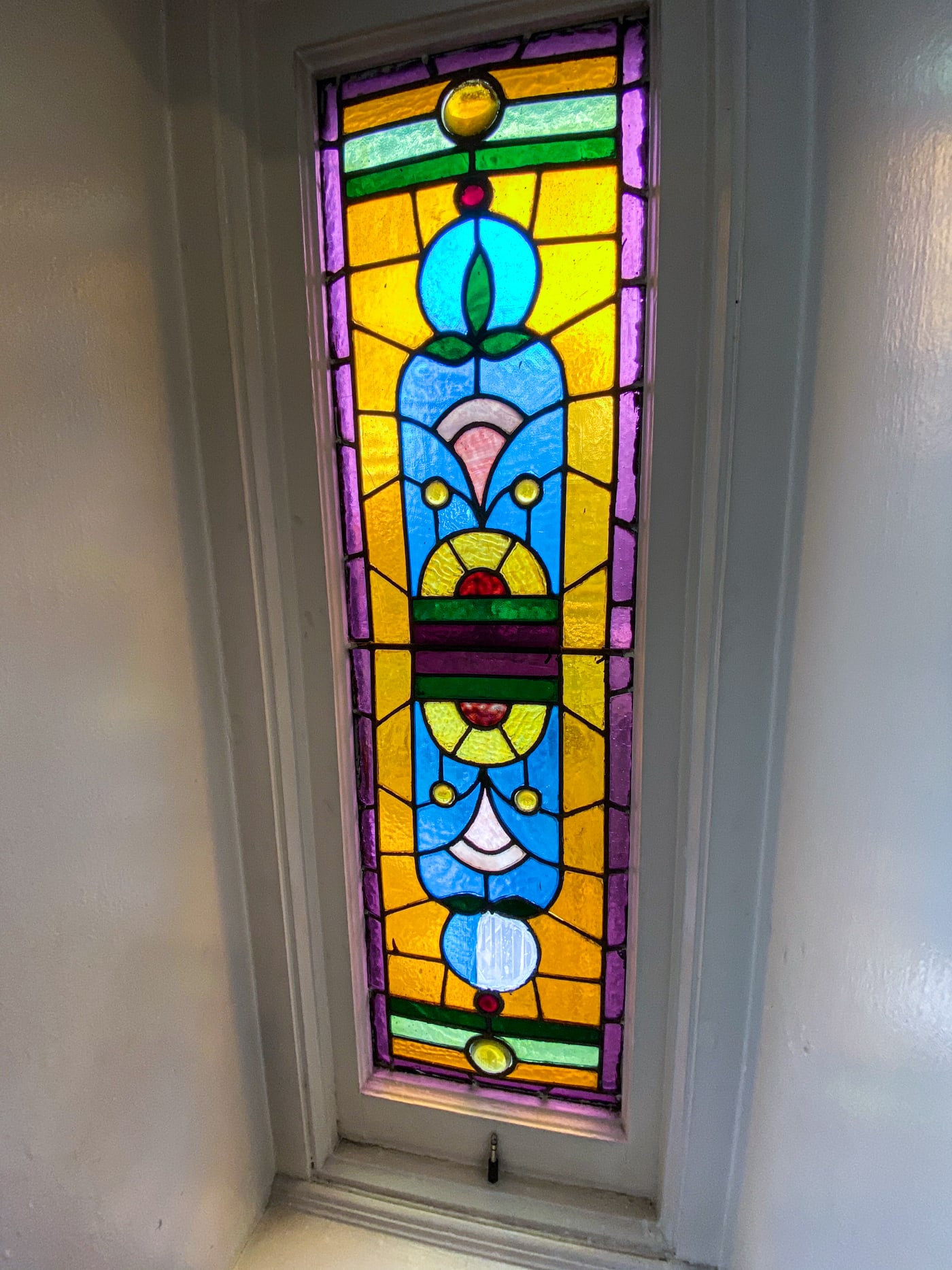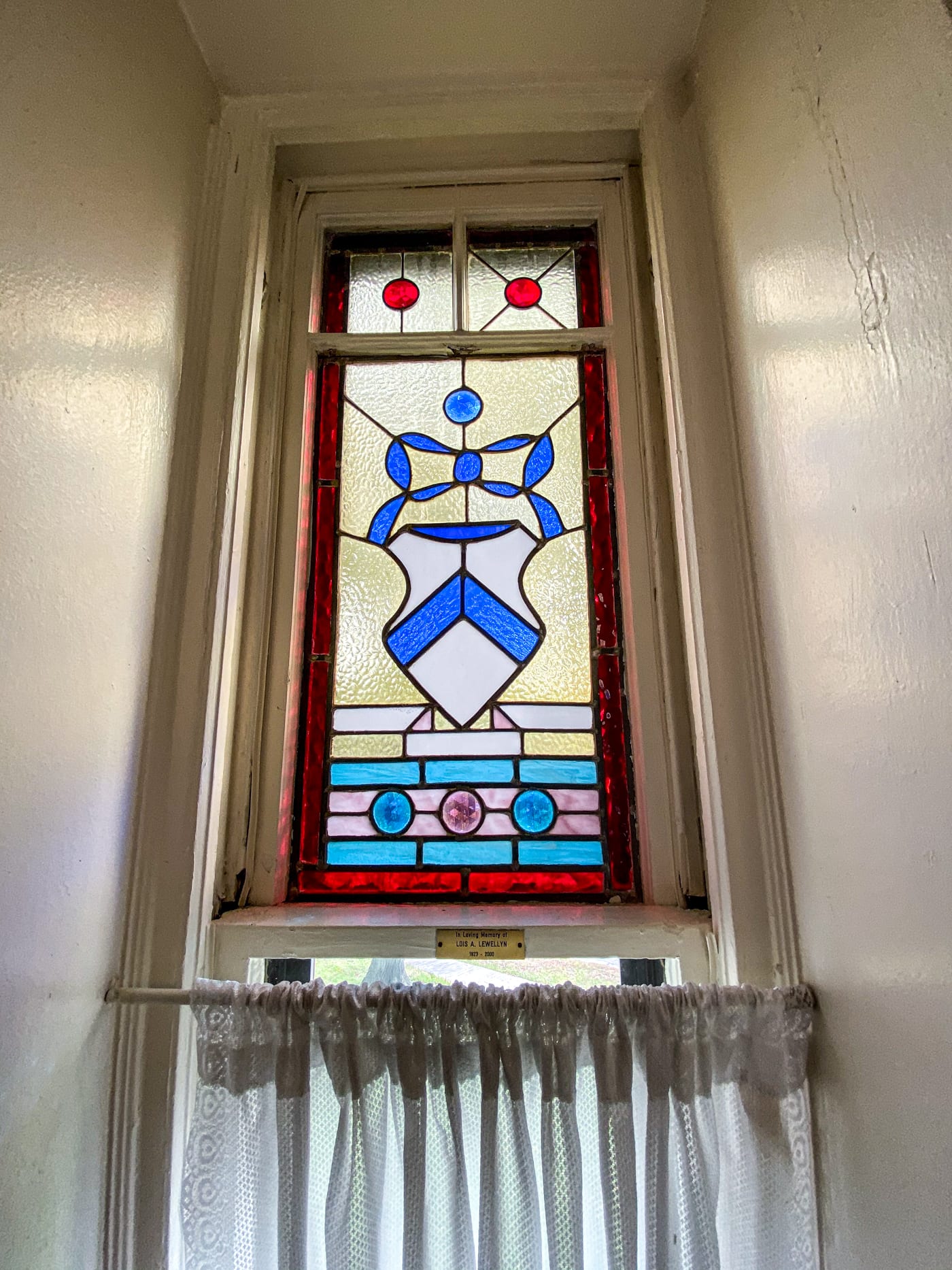 Other Chicago buildings you can check out on Open House Chicago weekend include the Big Monster Door at Big Monster Toys, Héctor Duarte Studio, and Ridge Historical Society.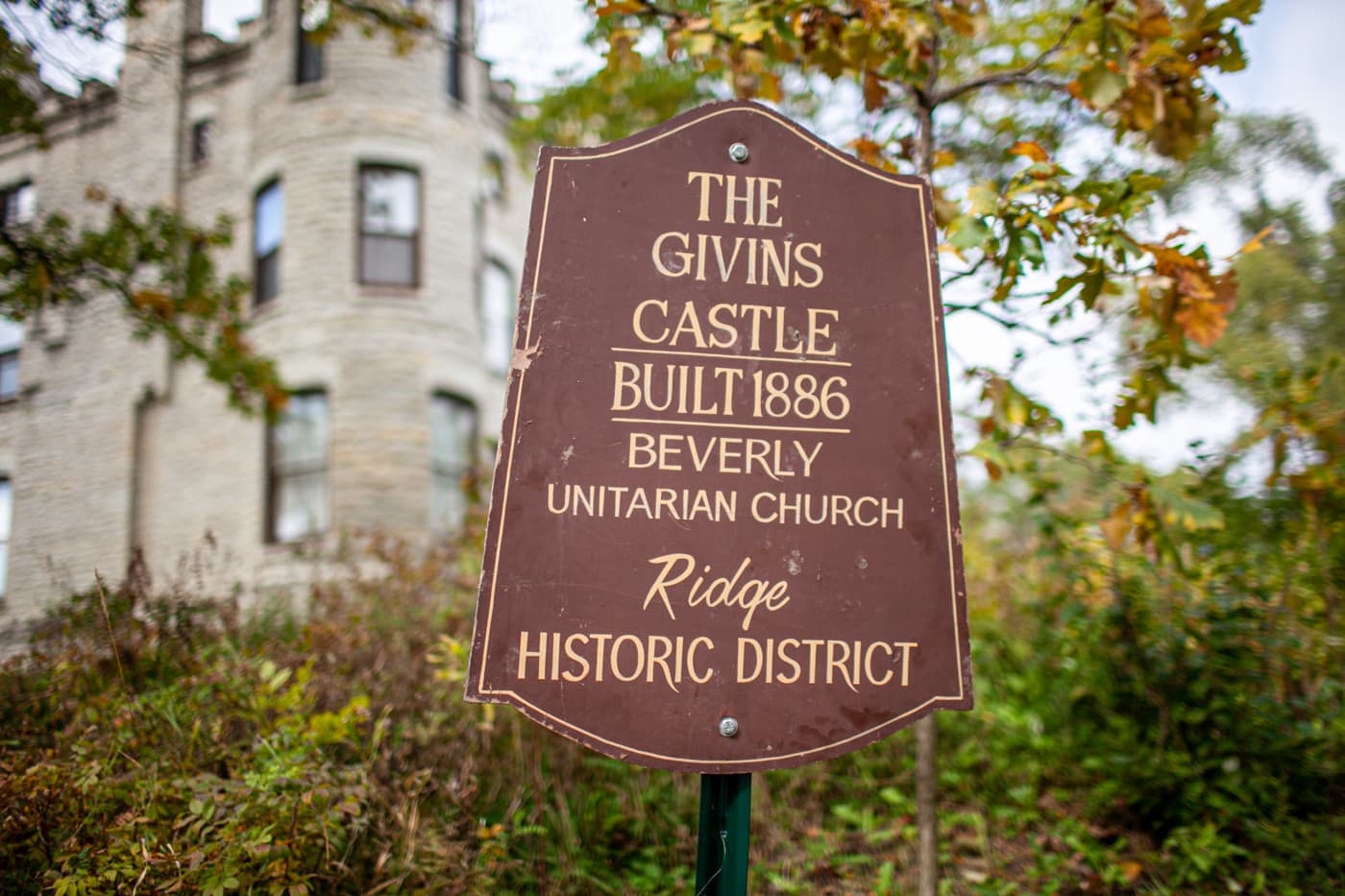 ---
Robert C. Givins Castle/The Irish Castle
Address: 10255 S Seeley Ave, Chicago, IL 60643
Hours: Outside is always visible, inside hours vary for events and services
Cost: Free to See
---
Pin this Chicago roadside attraction: