Cock a doodle blue! This big blue rooster is an newly iconic sculpture at the Minneapolis Sculpture Garden at Walker Art Center in Minnesota. Titled "Hahn/Cock" it's the work of German artist Katharina Fristch…and it might just have you seeing double!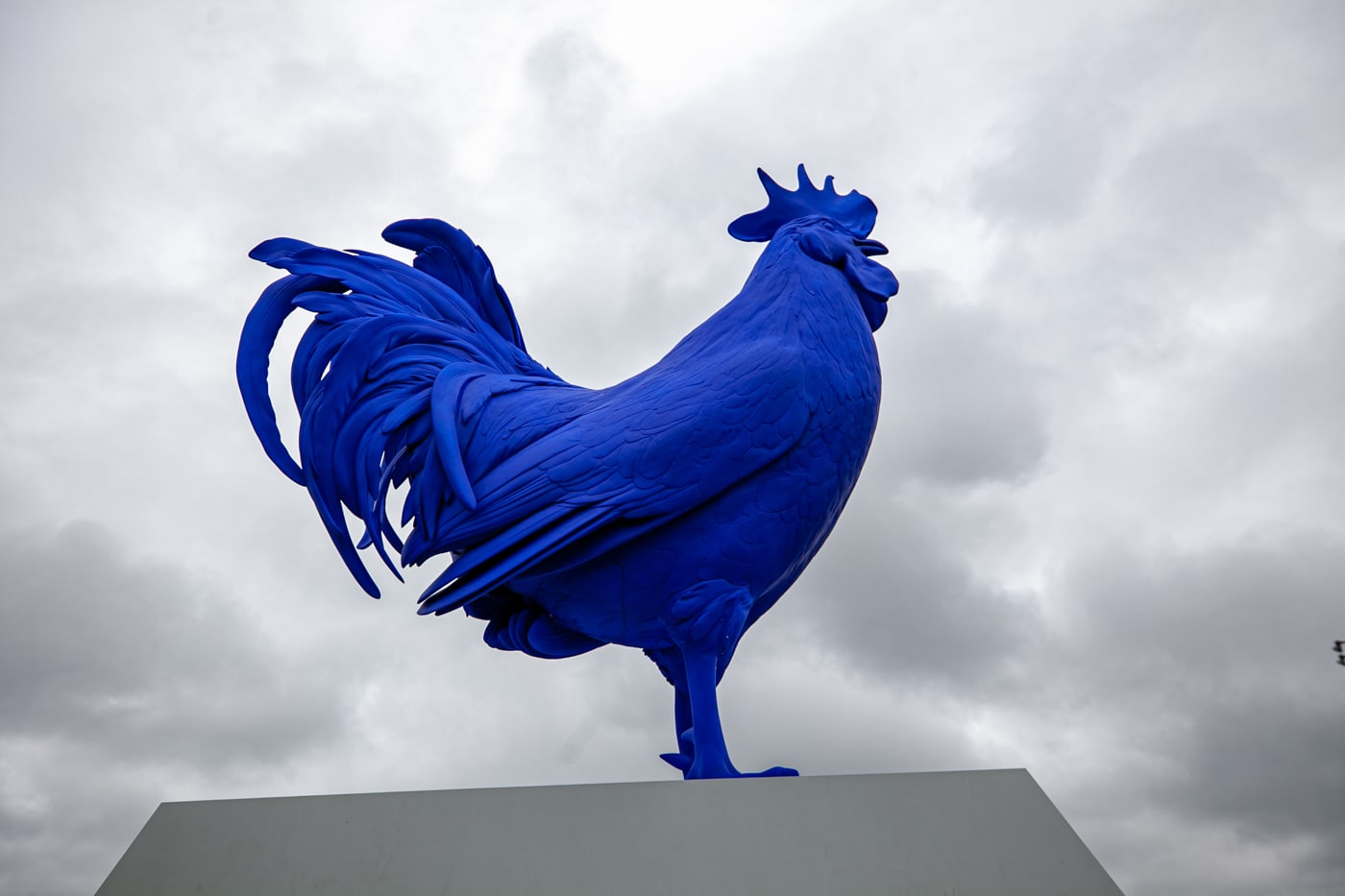 "Hahn/Cock" is named using both the German and English words for rooster (but not without acknowledging the cheeky and somewhat dirty double entendre…). It stands at almost 13-feet tall and is mounted on top of a 10-foot gray metal pedestal, making the entire sculpture nearly 25 feet tall.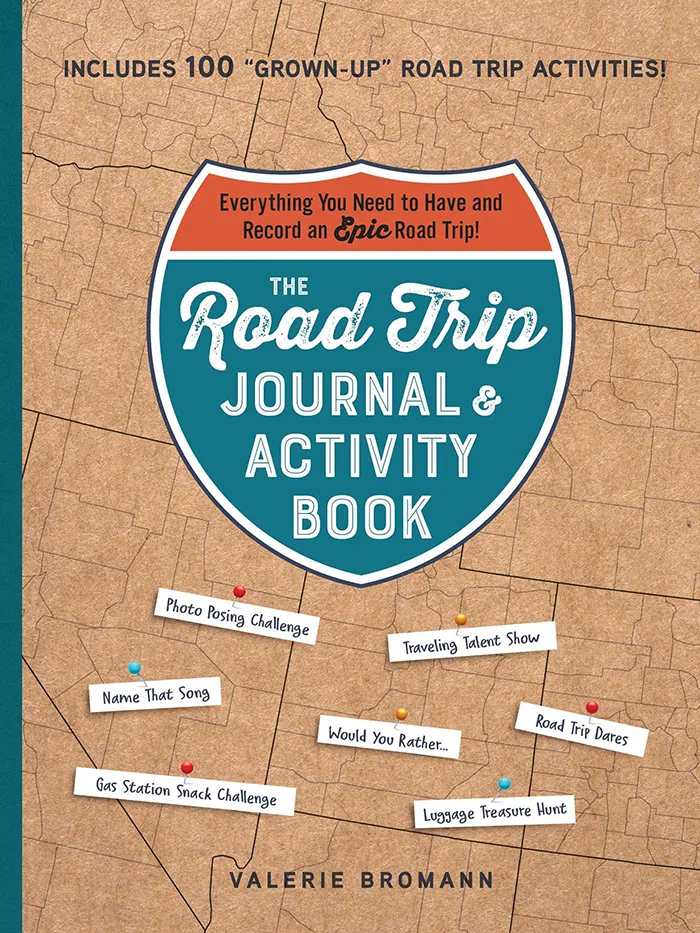 The Road Trip Journal & Activity Book
Everything You Need to Have and Record an Epic Road Trip!
Enjoy fun games and challenges to pass the time on your next road trip and have a keepsake to look back on for years to come with this entertaining must-have for your next vacation.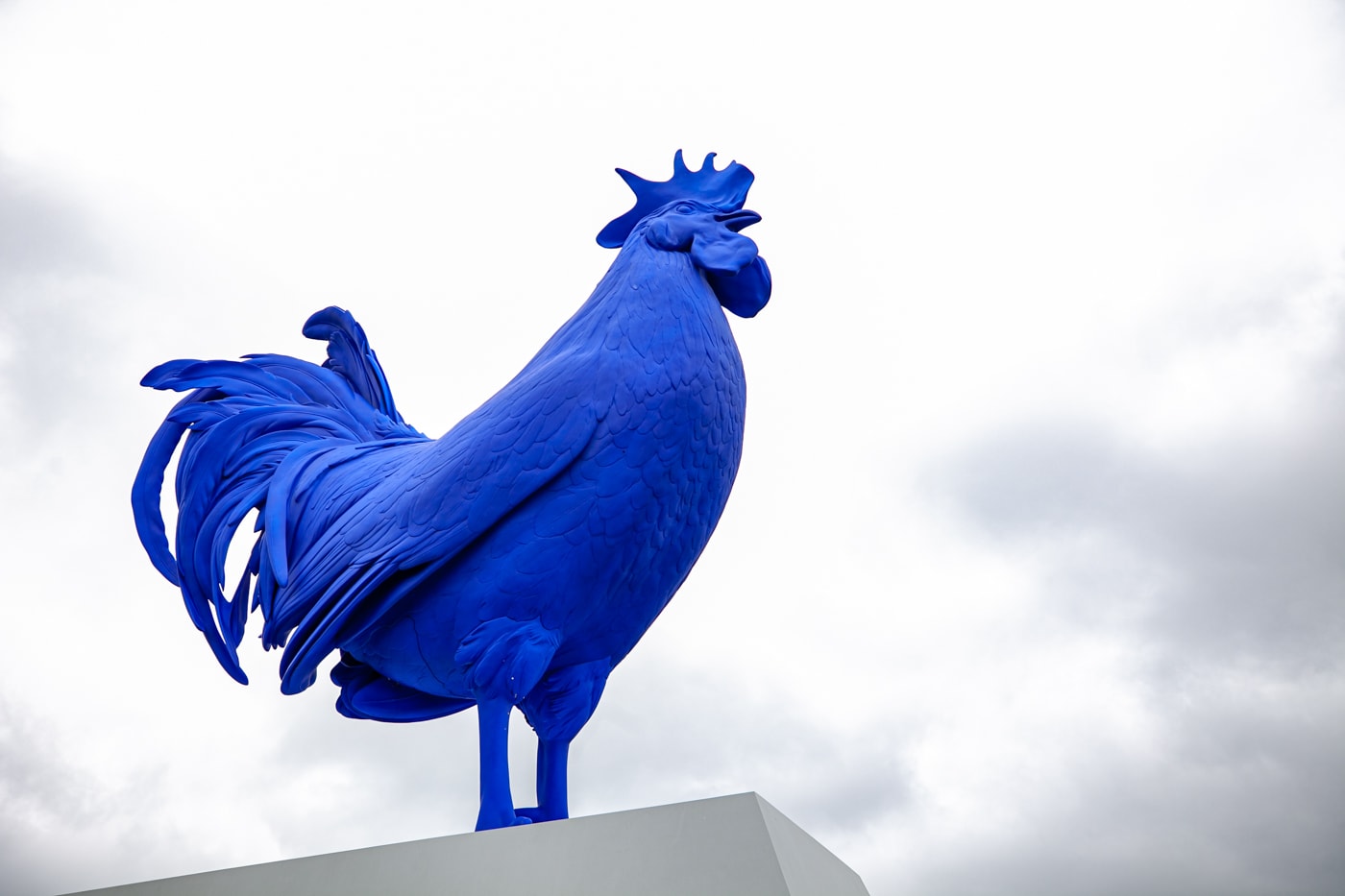 The cerulean rooster is made of fiberglass, polyester resin, blue paint, and stainless-steel armature.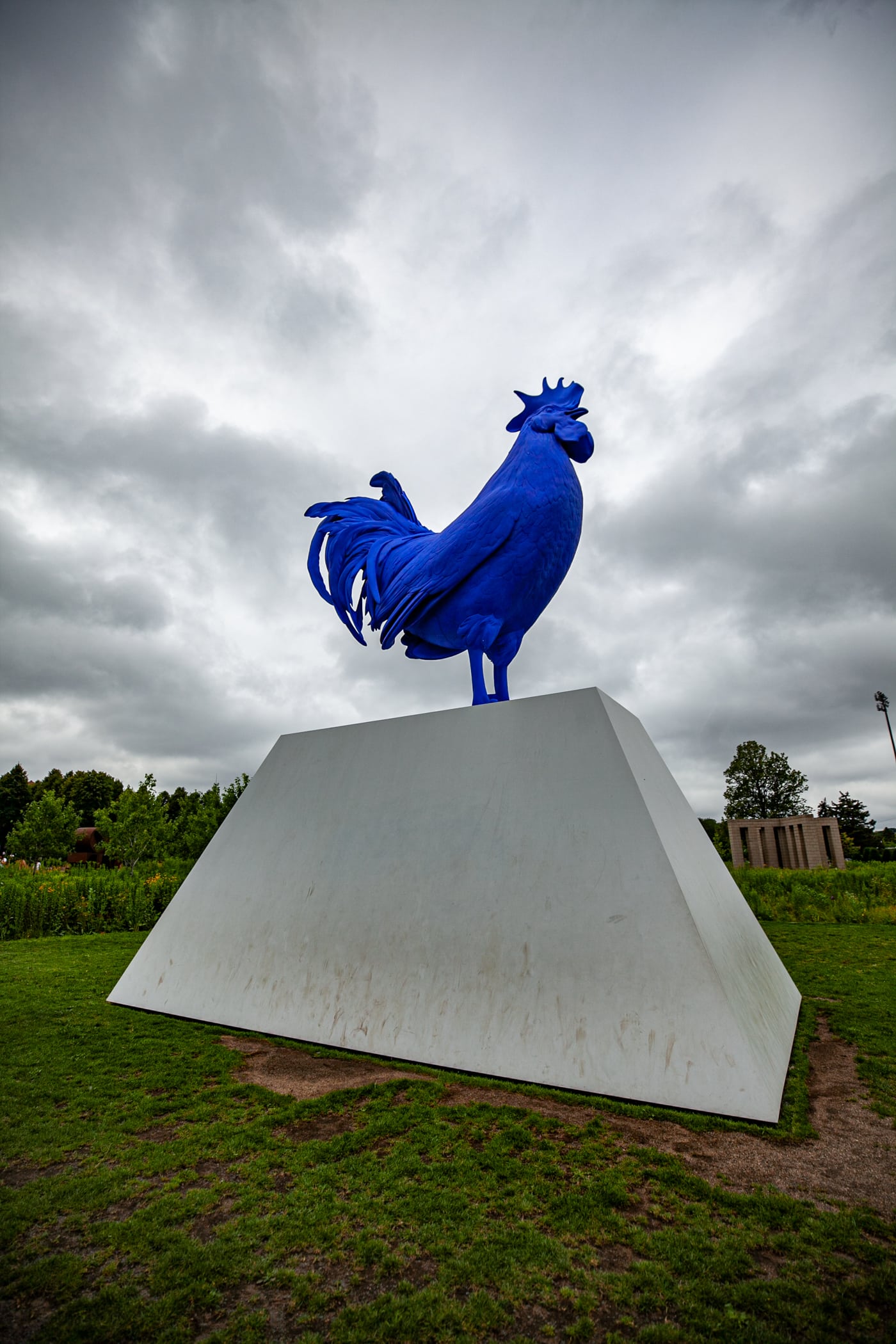 The giant blue cock was ehem erected at the Minneapolis Sculpture Garden, adjacent to the much-loved "Spoonbridge and Cherry" sculpture by Claes Oldenburg and Coosje van Bruggen, in 2017. But this wasn't the first version of this big blue cock. Previously, in 2013, the inaugural "Hahn/Cock" was installed at Trafalgar Square in London.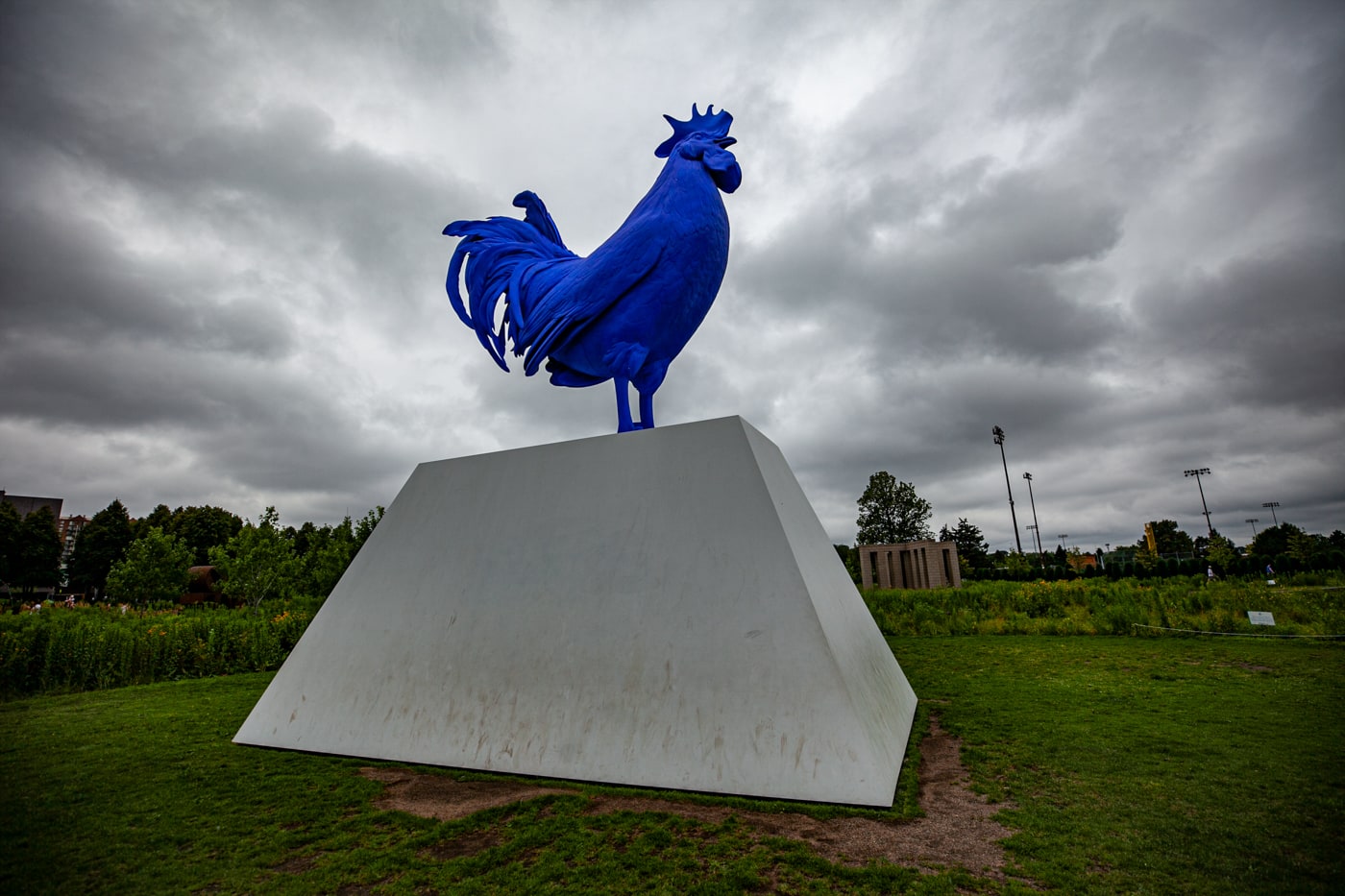 There, the sculpture served as a feminist statement against the surrounding male busts, a colorful contrast against the grayness of the square, and cheeky nod to France: the rooster is the symbol of France and Trafalgar Square serves as a monument to the 1805 British naval victory over the French and Spanish during the Napoleonic wars.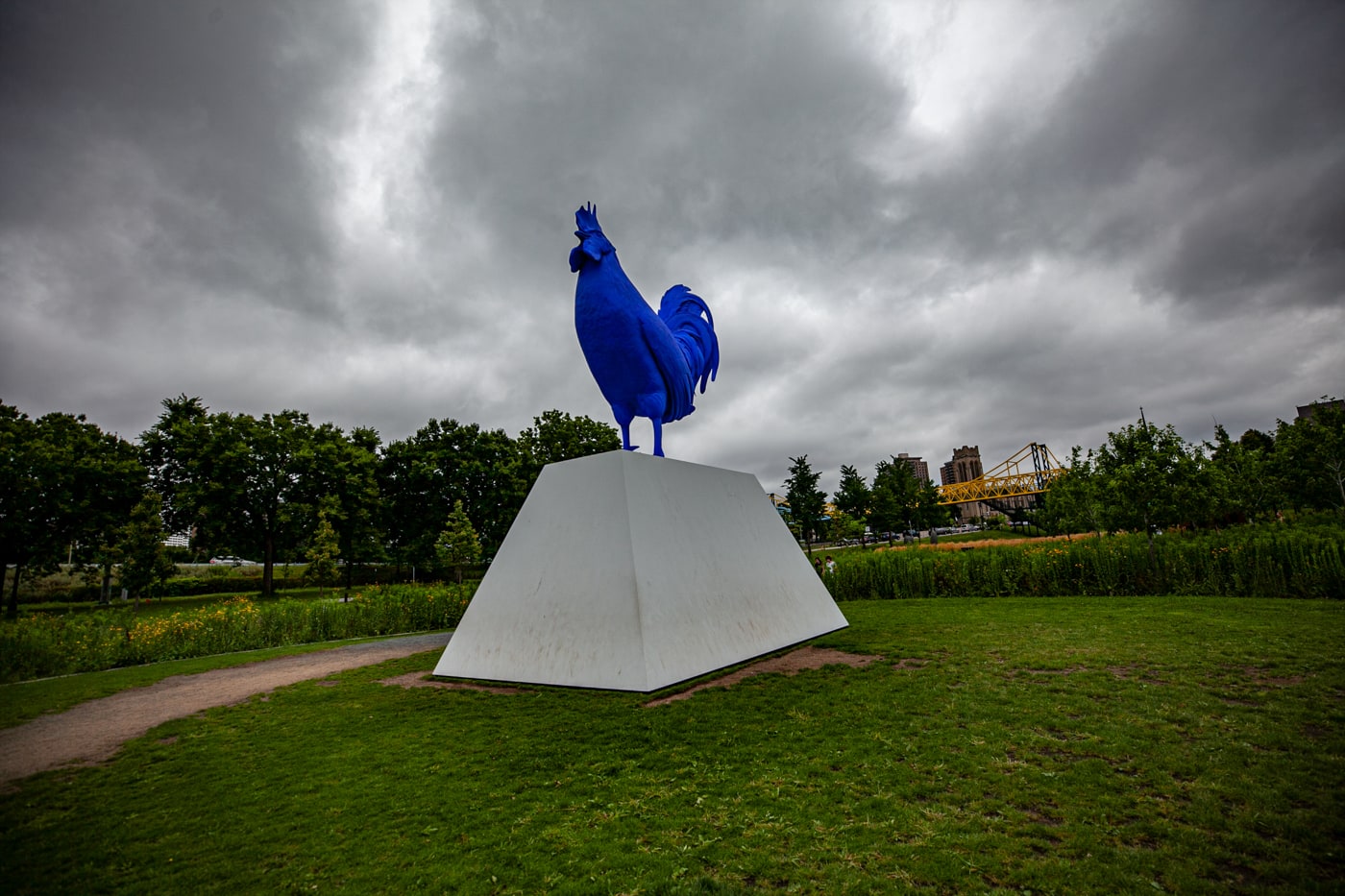 The original giant cockerel lived in London, England, until February 2015. It was later acquired by Glenstone (a private contemporary art museum in Potomac, Maryland) and is currently on display at the National Gallery of Art in Washington, D.C.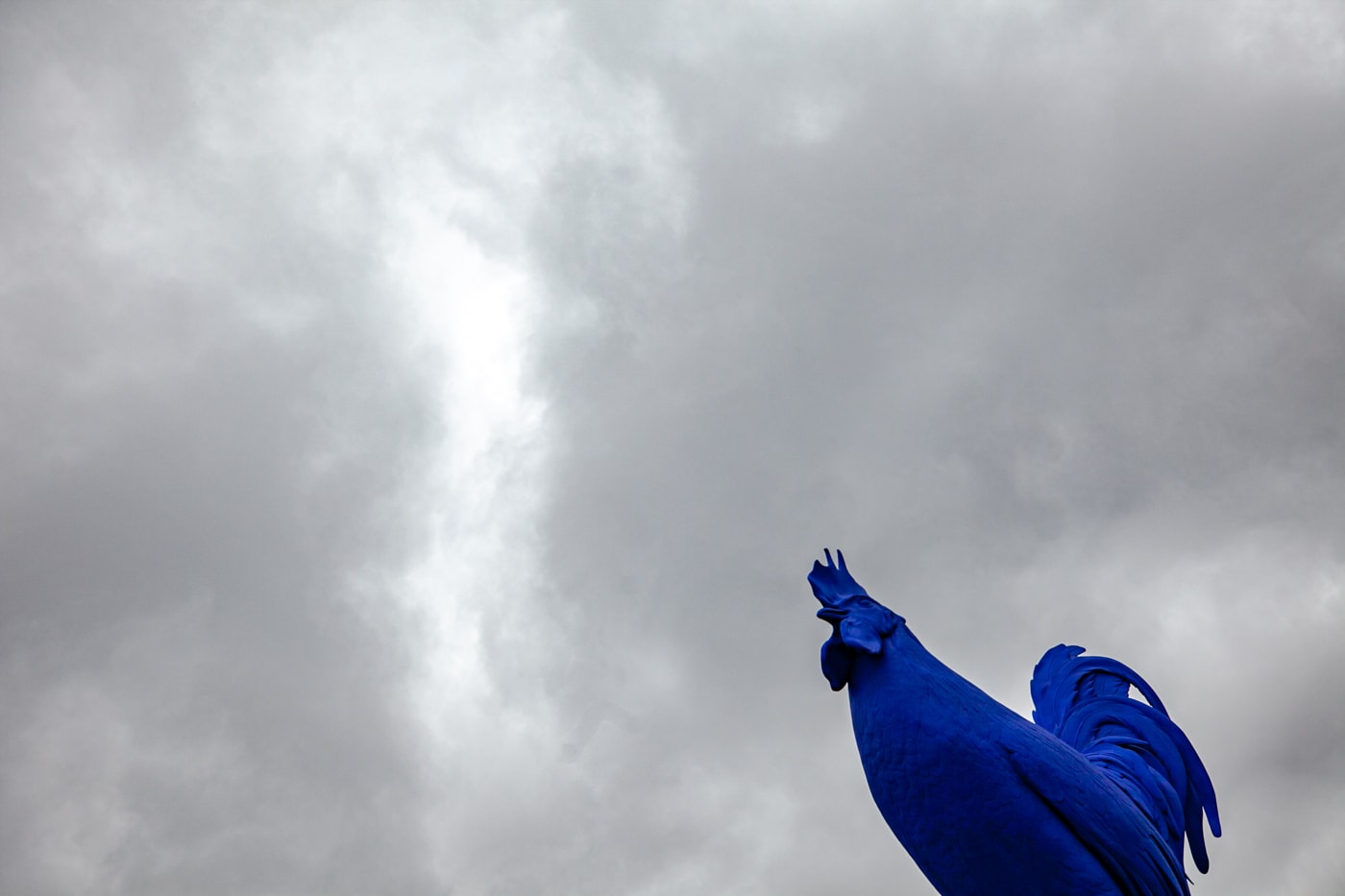 Don't be chicken, hatch a plan to visit this big bird on your next Minneapolis road trip! And don't forget to stop at some other big bird roadside attractions in Minnesota: the World's Largest Turkey in Frazee and the World's Largest "Booming" Prairie Chicken in Rothsay.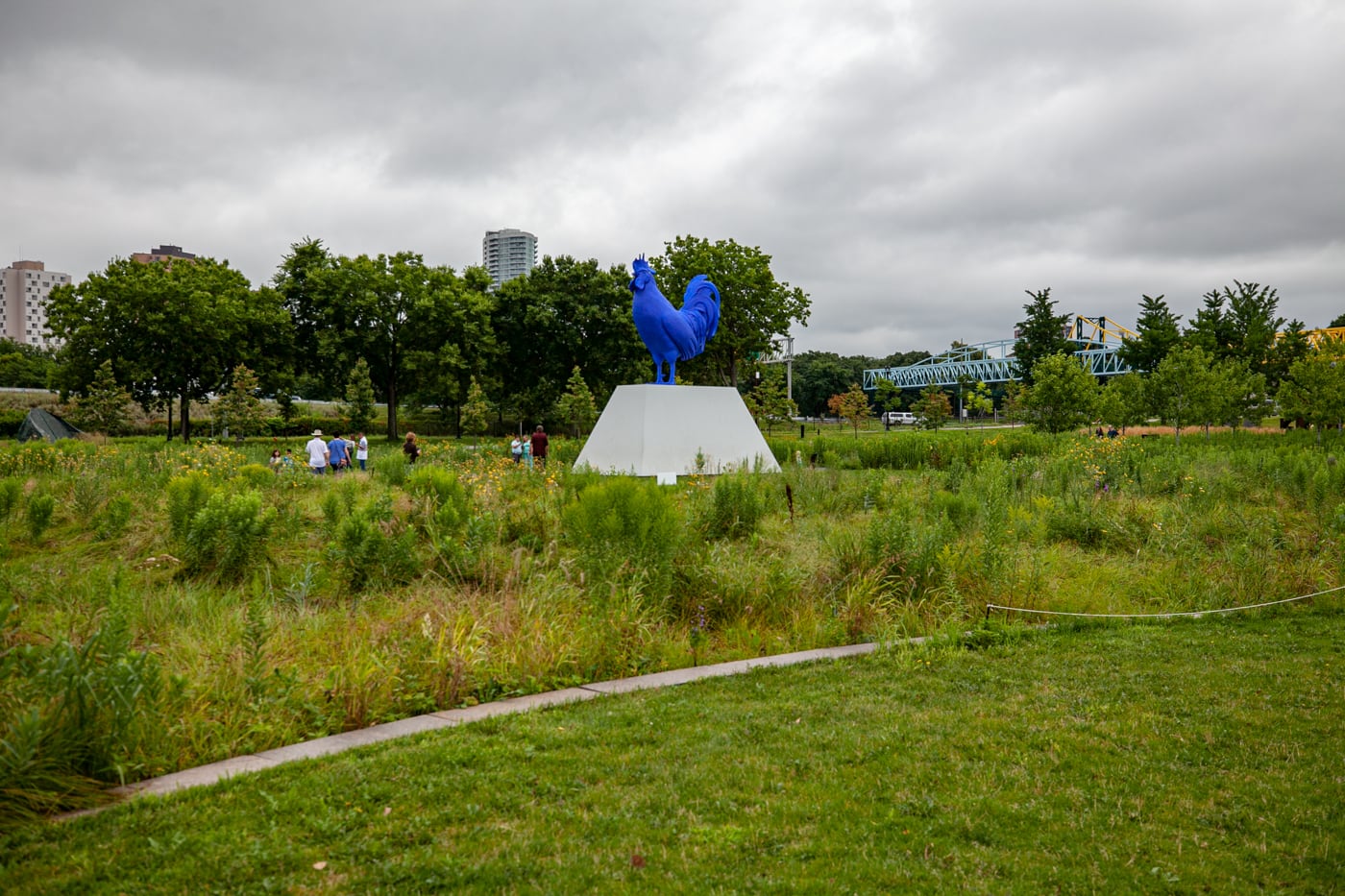 Photos of the original Hahn/Cock in Trafalgar Square in London
When I saw the big blue rooster at the Minneapolis Sculpture Garden, I knew I had seen it somewhere before. It wasn't until I got home from my Minnesota road trip and looked up more information that I realized this roadside attraction had a twin…and that I had seen the twin when I visited London in November 2013.
Here are photos of the English double of Katharina Fristc's "Hahn/Cock."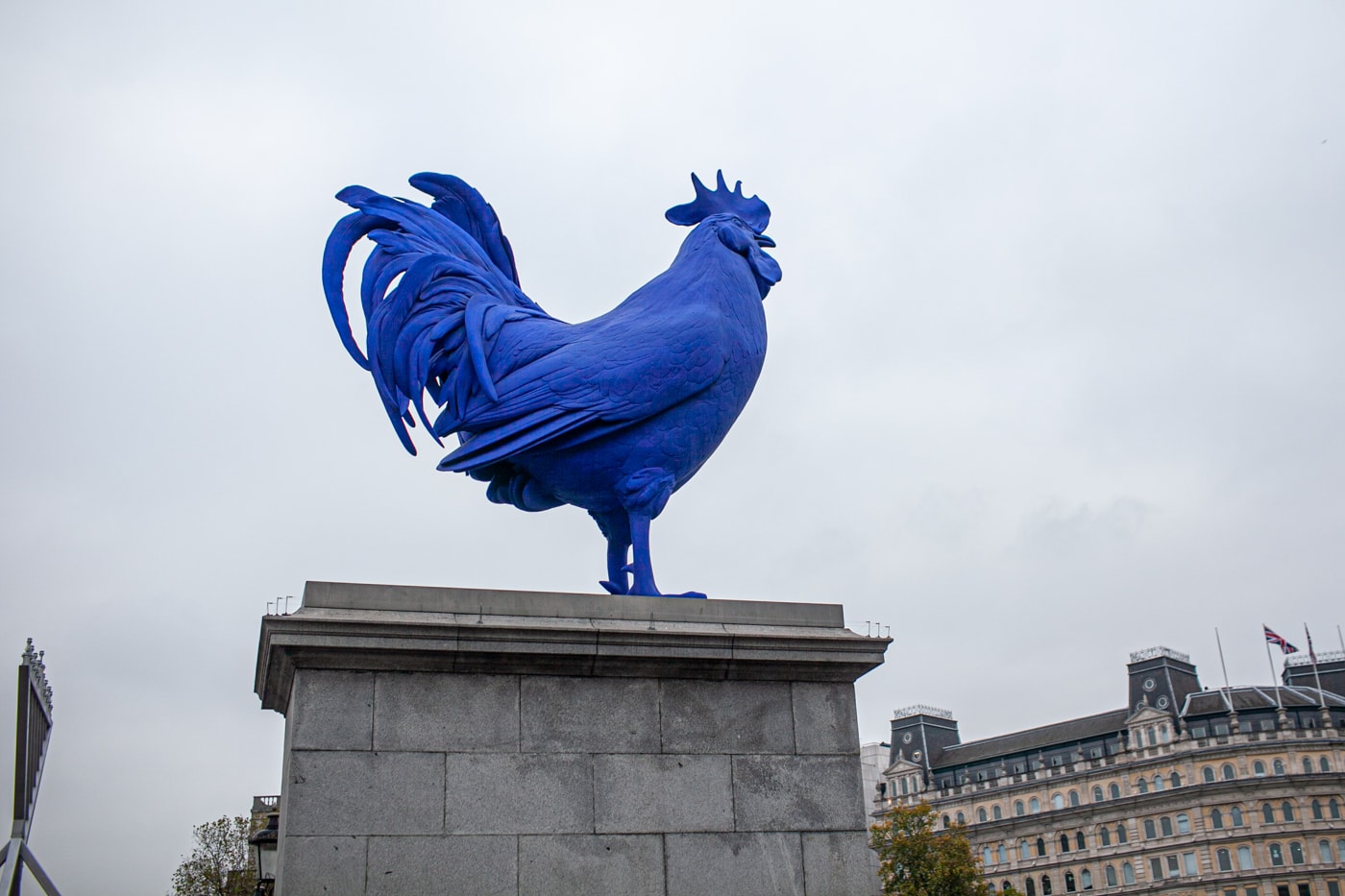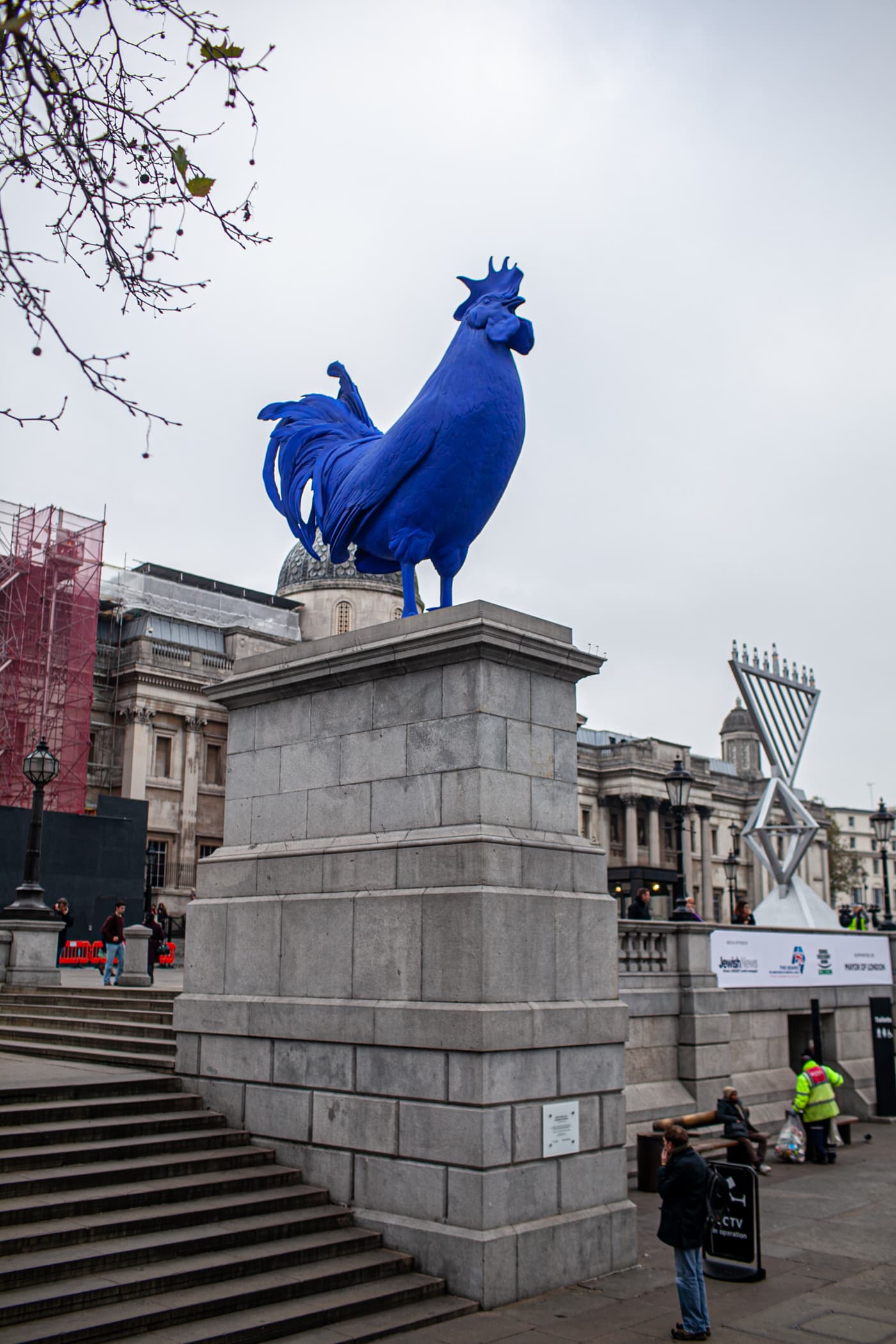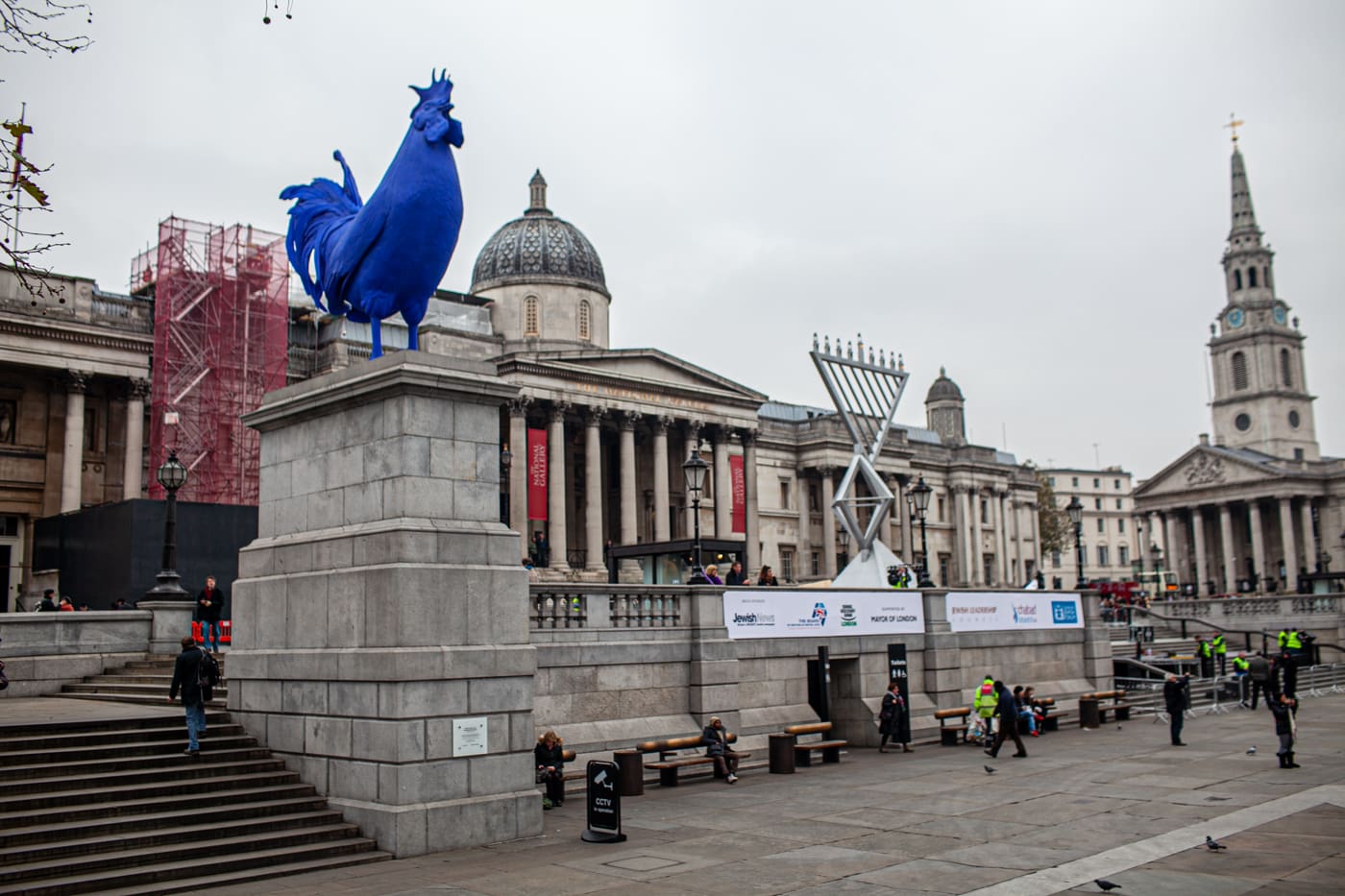 ---
Hahn/Cock: a Big Blue Rooster
Address: Minneapolis Sculpture Garden, 725 Vineland Pl, Minneapolis, MN 55403
Hours: 6 am to 12 midnight, 365 Days a Year
Cost: Free to See
---
Pin this Minneapolis roadside attraction: