In the heart of downtown Thomasville, North Carolina, there is a statue of John Warwick Thomas, the town's founder.
John Warwick Thomas (1800-1871) founded the town of Thomasville in 1852. The town, located in Davidson County, is noted for the role it played in the furniture industry (along with neighboring North Carolina towns High Point and Lexington). The famed Thomasville Furniture Industries began here, along with several other notable furniture companies (such as Standard Chair, Lambeth Furniture, Thompson Chair, and Queen Chair Company). In fact, Thomasville is so known in the furniture industry that is commonly referred to as the "Chair Town" or "Chair City", in reference to another local roadside stop in town: The World's Largest Duncan Phyfe Chair. The town also hosts the state's oldest festival: Everybody's Day.
Thomas served as a state representative at 30 years old and, later, became state senator. He invested time and money into building a railroad through Davidson County (Thomasville is also home to the oldest railroad depot in the state) and built the community's first store. Those efforts earned him the honor of having the town named after him.
A statue in his likeness stands in the downtown area of Thomasville, across the street from where Thomas' house stood. It stands right near the famed Thomasville Big Chair just down from the original train depot.
Photos of the Statue of John Warwick Thomas in Thomasville, North Carolina: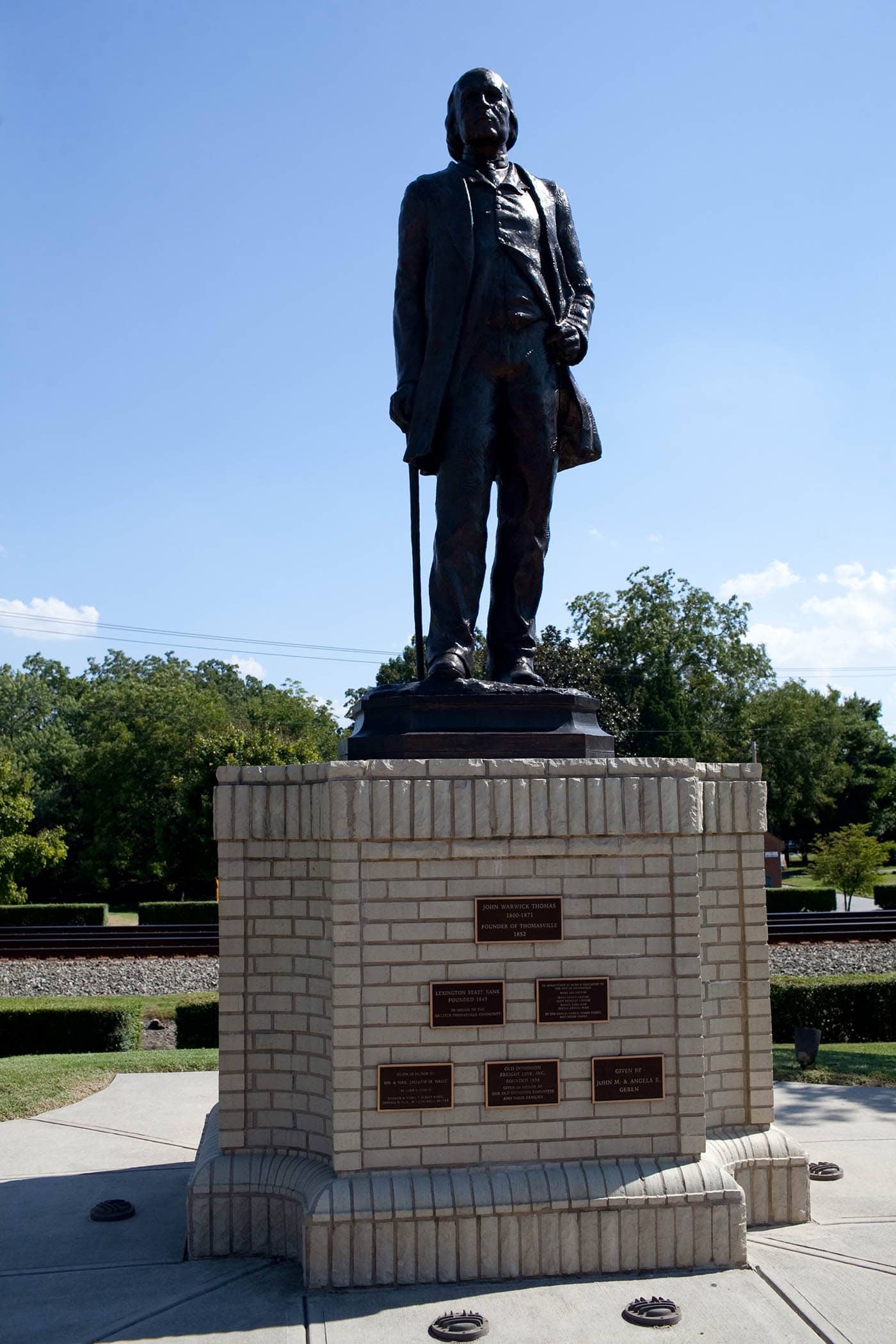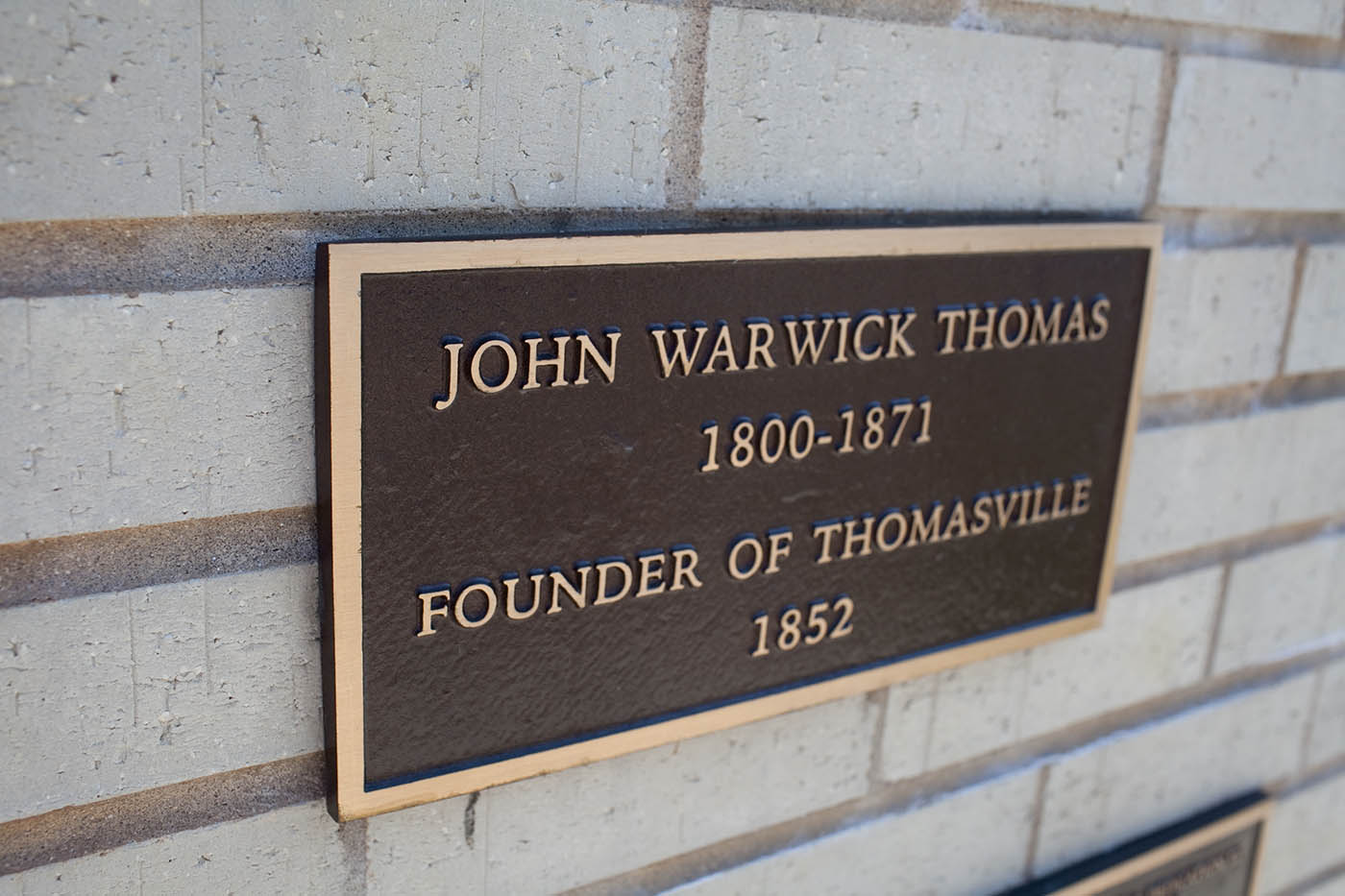 Site: John Warwick Thomas Statue
Address: E. Main St, Thomasville, NC 27360, right by the train track crossing (get directions)
Hours: Always visible
Cost: Free to See
---
Pin the Roadside Attraction: