In Thomasville, North Carolina, just beside the World's Largest Duncan Phyfe Chair and Statue of John Warwick Thomas (the town's founder) is another site to check out: the Lions Club Lion Statue.
Erected in the 1950s the lion advertises the local Lions Club chapter and when and where they meet. Lions Club is "the world's biggest service organization" and aims to empower volunteers to "serve their communities, meet humanitarian needs, encourage peace and promote international understanding through Lions clubs."
While this may not be the world's biggest lion, it's a lion with heart, and worthy of checking out while exploring the adjacent roadside attractions.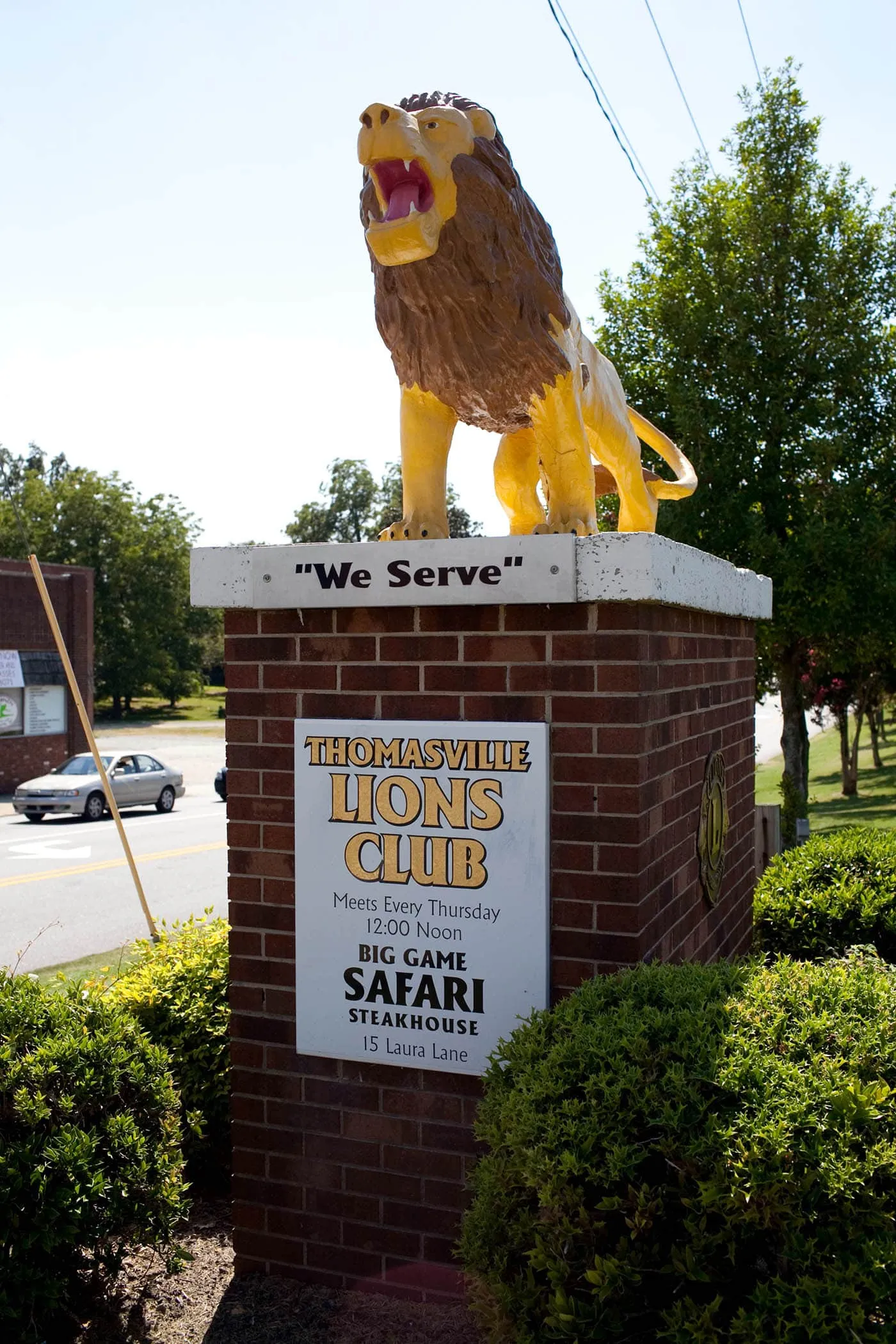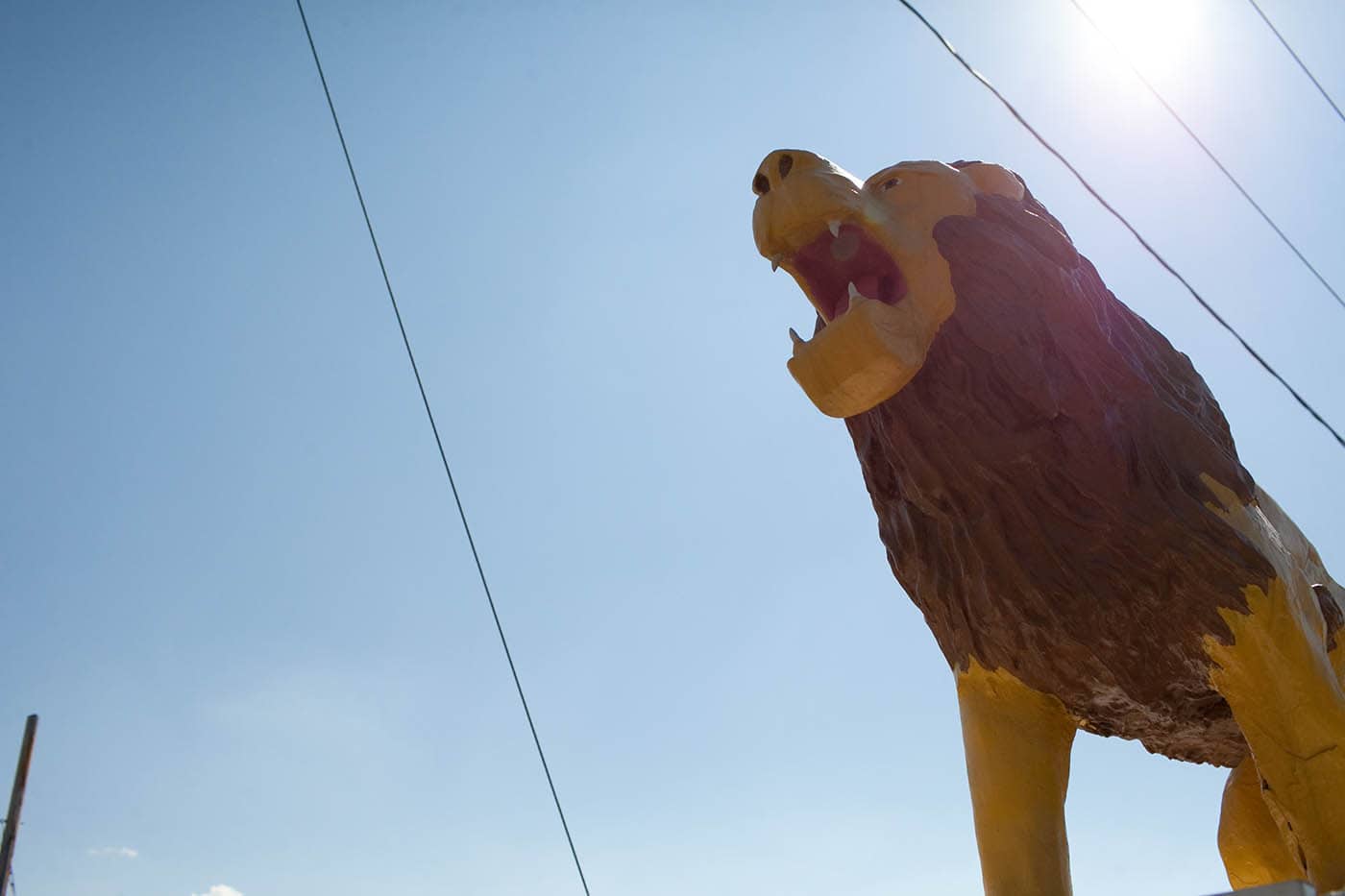 Site: Lions Club Lion Statue
Location: 6 W Main St, Thomasville, NC 27360, Downtown on Main St.
Hours: Always Visible
Cost: Free to See
Pin this roadside attraction: