Are you planning to hit the road, get in your car, and take the adventure of a lifetime? Whether you're driving across the country or across the state, whether you plan to hit all the National Parks or all the world's largest things, planning a road trip can be a fun, but difficult, process. But don't worry, if you're stuck, these road trip planning tips will help! Here are our top 10 best tips to help you plan your next road trip!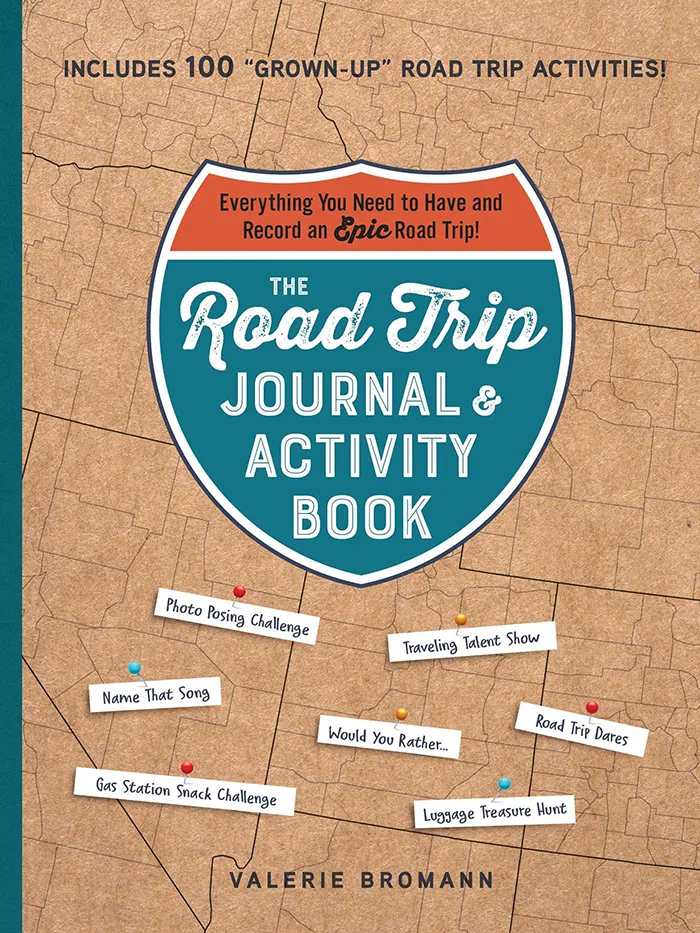 The Road Trip Journal & Activity Book
Everything You Need to Have and Record an Epic Road Trip!
Enjoy fun games and challenges to pass the time on your next road trip and have a keepsake to look back on for years to come with this entertaining must-have for your next vacation.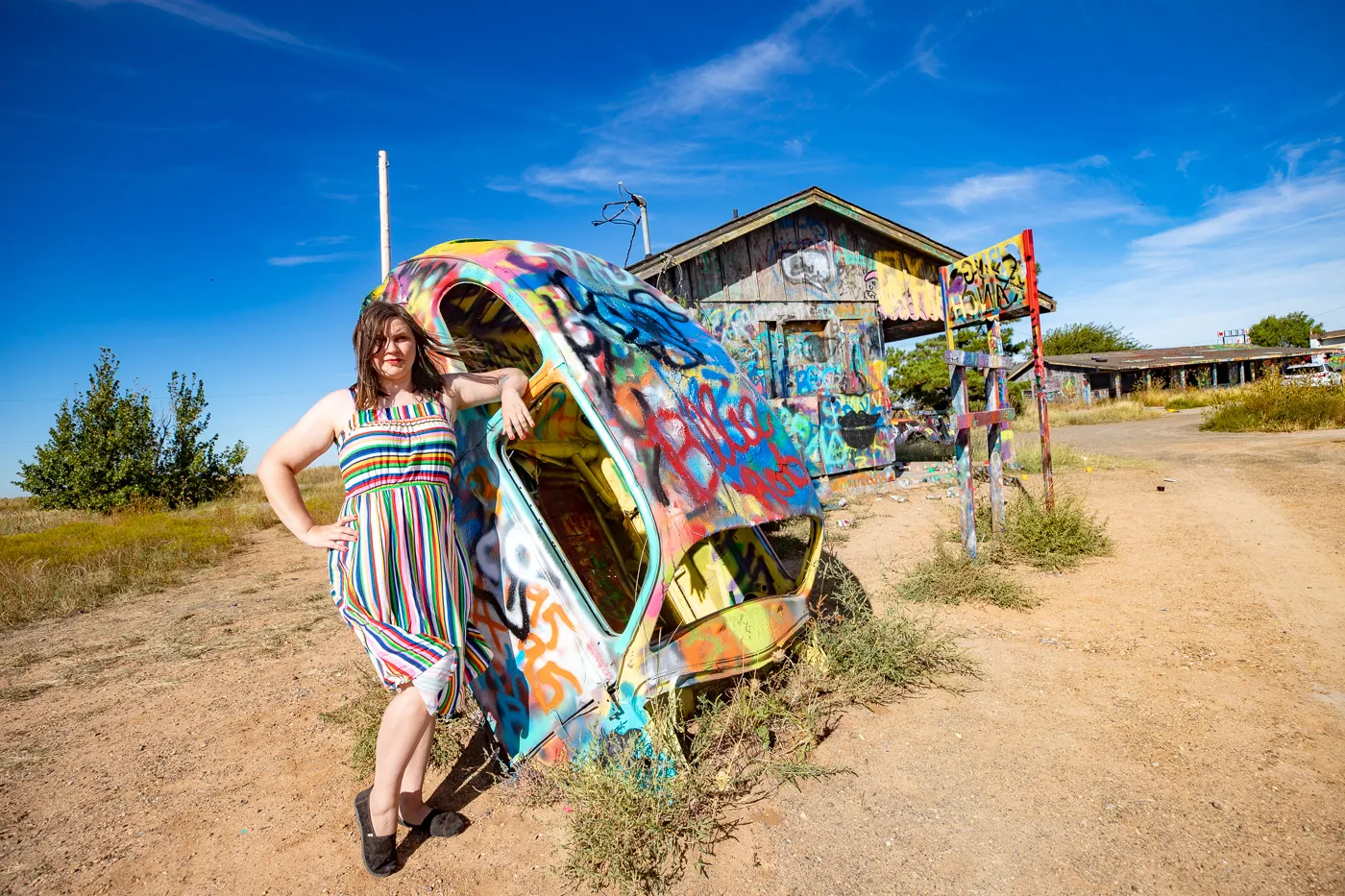 Top 10 Road Trip Planning Tips
1. Research, Research, Research!
While I would love to say that every roadside attraction I come across is something I've just happened to stumble upon on my own, that is very rarely the case. Some might think that the best way to travel is to just hop in your car and see where the wind takes you. While that is definitely a great way to see the world, if you're like me and want to see it all, you don't want to take any chances. Why risk missing seeing something amazing? I always research my road trips ahead of time. I search the web for food, sites, and roadside attractions on my route and use guidebooks to plan out my journey.
Tips:
Use websites like this one, Roadside America, or Roadtrippers.com to find roadside attractions and other road trip stops.
The National Park Service's Find a Park website scan help you find National Parks on your route.
Guidebooks are a great way to explore attractions in your destination or along your route.
2. Overplan Your Stops
When planning a road trip, I first like to map out a road trip route and then plot out the locations of anything and everything I am interested in seeing along the way. This often includes stops that are miles from the highway, multiple lunch spots in a single city, and lengthy museum visits I might not have time for. By the time I have a game plan, I often have enough attractions plotted to fill a month-long road trip… even if I am only going for a weekend.
While I am often surprised at just how many sites I can pack into a day, it's more often not surprising at all that I just can't do it all.
With this knowledge you might be tempted to plan for less. But why? While it may seem that mapping out everything gives you too ridged of a schedule, it actually allows you to be more flexible in your route. You can decide on the fly which stops you want to make and just how much you have time for. Knowing all of the possible stops, you can travel at your (and your travel companions') whims to see as much or as little as your mood (or general level of craziness) calls for.
Tips:
3. Keep a Spreadsheet
Spreadsheets are the best way to keep track of all your potential road trips stops. You can make rows for each stop and then add columns to document the address, opening hours, URLs, and any notes you might have.
Using a spreadsheet to plan your road trip will keep all the information you need organized and be a valuable resource both before your trip and while on the road. You can even import the information on your spreadsheet directly into a Google Map.
Tips:
Use spreadsheet software or an app like Microsoft Excel, Google Sheets, or Airtable.
Sign up for our road trip planning challenge to get access to the spreadsheet we use to plan our trips.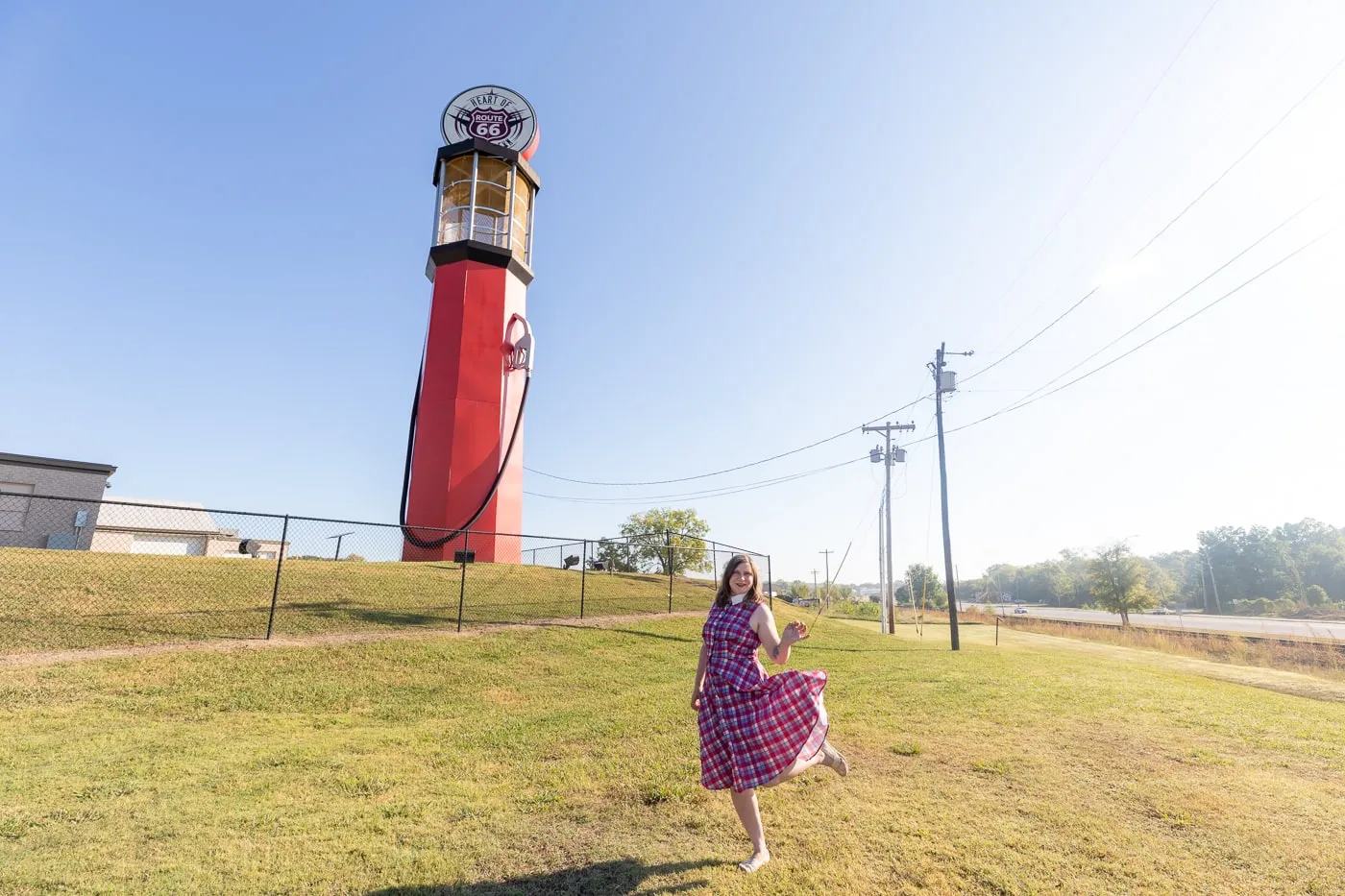 4. Make a Road Trip Budget
When it comes to planning a road trip, having a budget is key. Knowing how much you have or want to spend will help guide your decisions when it comes to distance traveled, hotels, attractions and activities, and everything else. A lot of my favorite road trip stops are free to see (there is no admission price to see the World's Largest Strawberry) but others, like National Parks and museums often come with a price. Plus, you always have to keep in mind the cost of gas to make sure you can make the entire road trip journey.
Tips:
5. Book Ahead
As you're planning your road trip route, be sure to book ahead anything that needs to be booked ahead. This includes hotels, rental cars, tours, or excursions. Some road trips call for a more relaxed approach. I've taken many where I booked nothing ahead and would just look for a hotel when I was ready to stop for the night. But this approach has also backfired, like when I pulled into a town and nothing was available so I had to keep driving. Wherever possible try to book ahead so there are no unintended surprises.
Tips:
Use a website like Booking.com to find and book hotels on your road trip route.
Use a website like RentalCars.com to find and book your road trip car rental.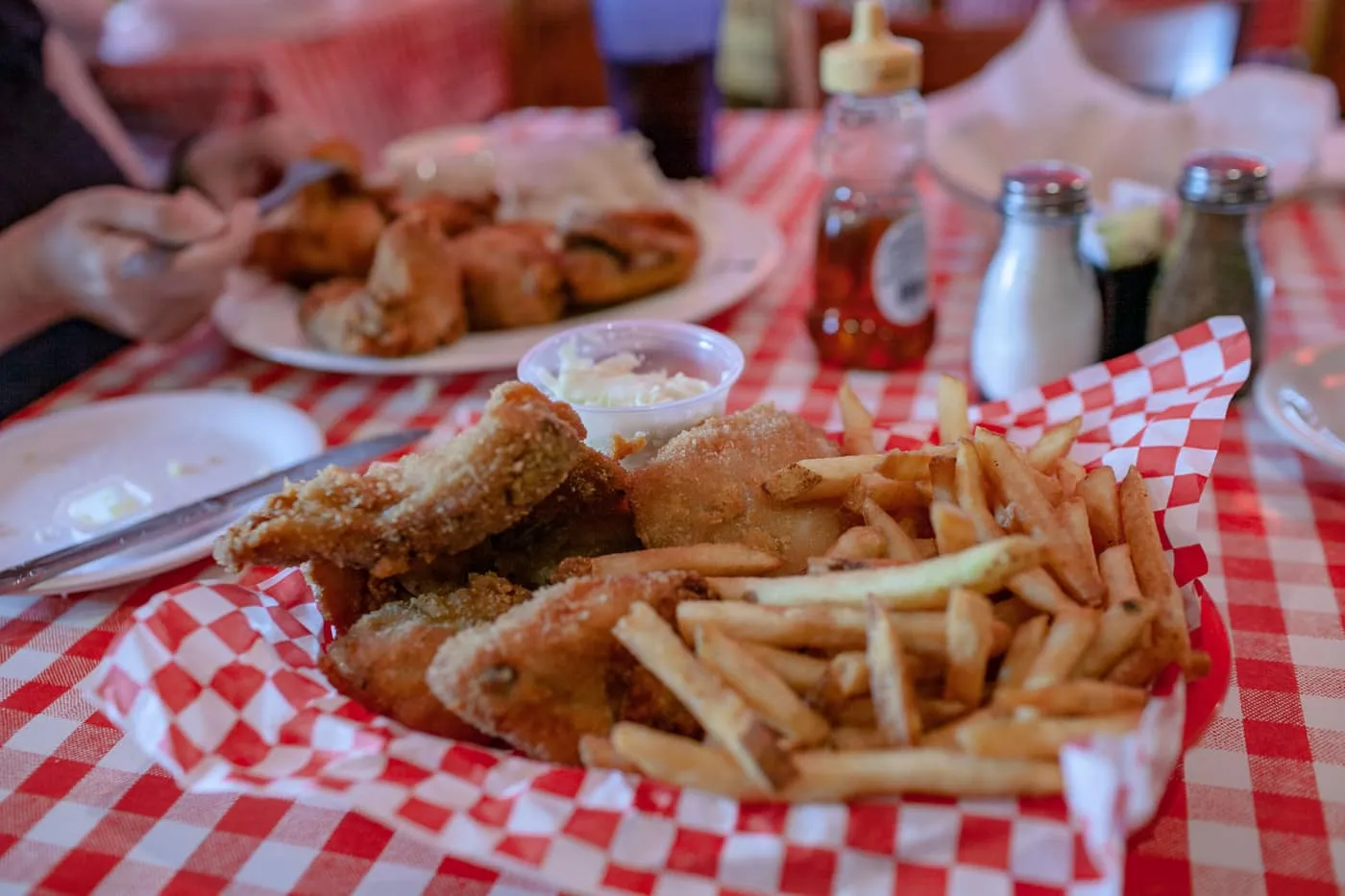 6. Think Local!
When planning your road trip stops, don't forget to think local! It's often worth the extra time up-front to find restaurants to eat at that aren't McDonald's or coffee shops that aren't Starbucks. Finding local restaurants, coffee shops, ice cream parlors, and stores will support small businesses and enhance your trip.
Tips:
Use a search engine like Google to search "Best [restaurant, diner, fast food, coffee shop] in [destination].
Pull over and use Google Maps to search for nearby restaurants instead of following billboards to the closest fast food.
7. Check Out Road Trip Planning Apps
Road trip planning apps can be a game-changer. With a road trip planning app like Roadtrippers Plus, you can plan long trips, find epic stops, collaborate with friends, and access your trip on the go. It's an all-in one solution for planning the best road trip you can.
Tips: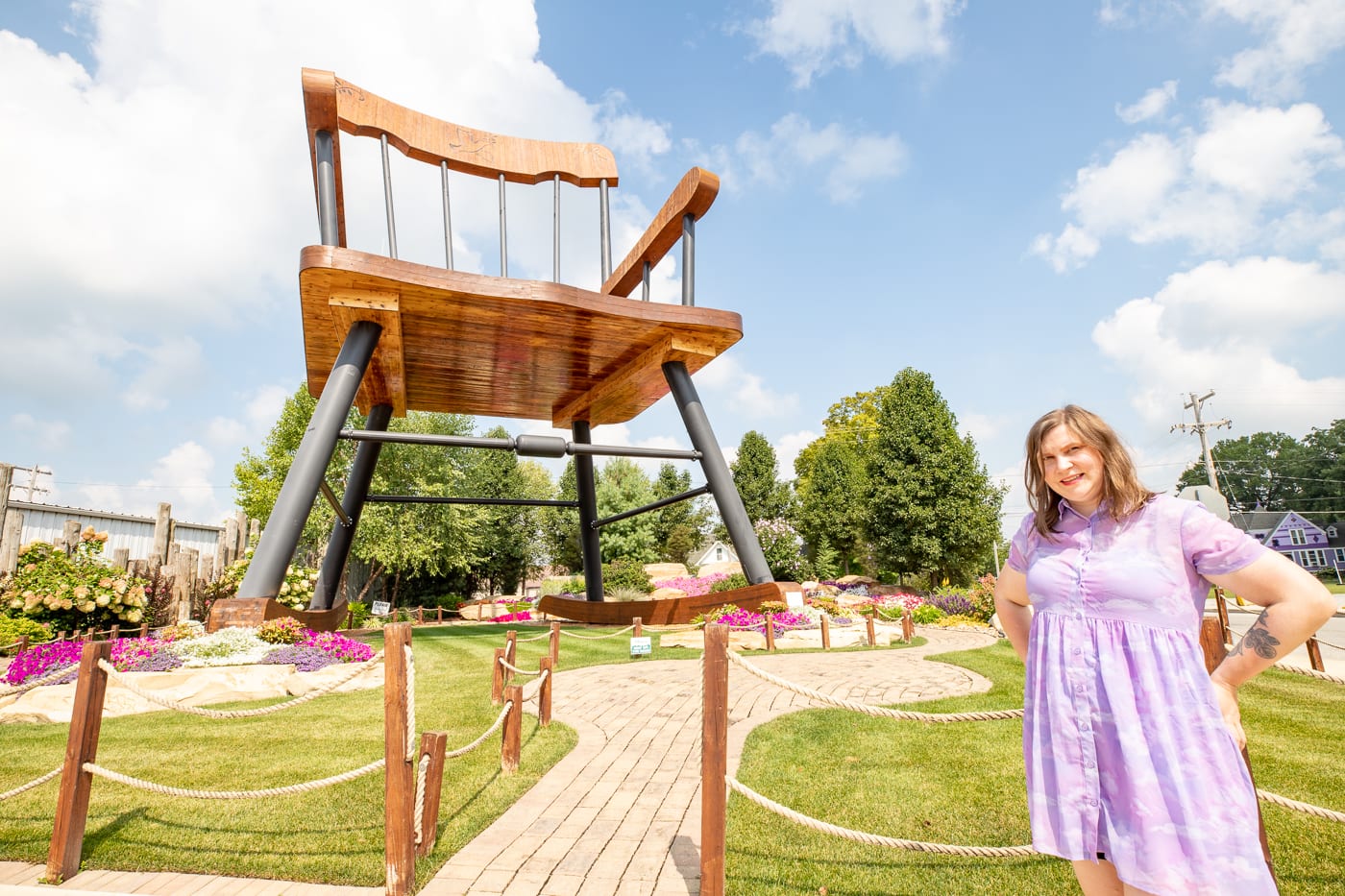 8. Think about what you LOVE!
Your road trip is about YOU! There is no right or wrong way to road trip and no right or wrong stops to take. I LOVE roadside attractions and couldn't imagine planning a trip that wasn't packed full of stops at world's largest things. But maybe that's not your jam. Maybe you love National Parks. Or museums. Or murals. Or concerts. Or vintage shopping. Or fancy hotels with fancy hotel spas. Pack your road trip itinerary full of stops at places you want to see, not just places a guidebook says are must see.
Tips:
Think about the things you love to do at home and on vacation, whether it's a hobby like knitting, watching your favorite TV show, learning about history, or listening to music, and think of how you can incorporate that into your road trip.
Use a search engine like Google to search for "Best [your favorite thing] in [your destination].
9. Have fun
Remember that you only live once…but also remember that there's always next time!
Just say yes to travel! Life is short, so don't let opportunities pass you by! Don't regret not taking a trip, just gogogo! At the same time, don't think that you have to pack everything in to one road trip. Just breath, relax, and never forget that there is always next time.
Tips:
Enjoy your next road trip!
10. Join our Road Trip Planning Challenge!
Do you need more help in planning your perfect road trip? We've got you covered. Join our free Road Trip Road Map five-day road trip planning challenge. Sign up now to receive my five-step method for planning the perfect road trip route. I use this method for every road trip I plan, and I plan a lot of road trips!
This five-day mini course will teach you my favorite way to plan a road trip and some of my best road trip planning tips!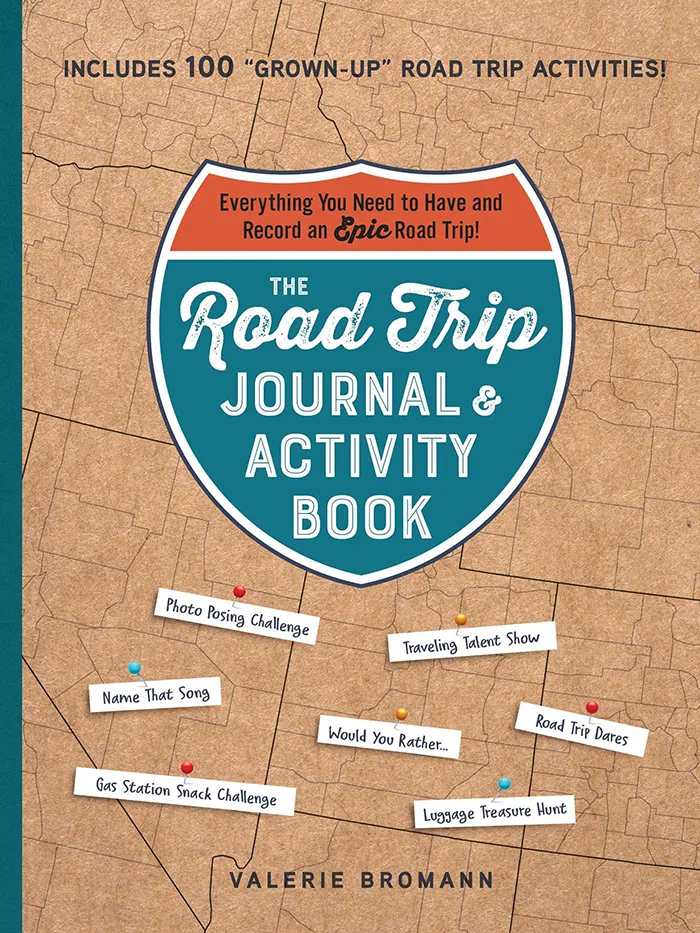 The Road Trip Journal & Activity Book
Everything You Need to Have and Record an Epic Road Trip!
Enjoy fun games and challenges to pass the time on your next road trip and have a keepsake to look back on for years to come with this entertaining must-have for your next vacation.
Pin this list of road trip planning tips to save for your next adventure!