Take a precious moment out of your Missouri road trip to check out this unique attraction: the Precious Moments Chapel in Carthage, Missouri.
Illustrator Samuel J. Butcher formed the figurine empire Precious Moments Company, Inc. in 1978. The designs feature cute chubby bulb-headed children, often depicted as cherubs and many with a religious spin.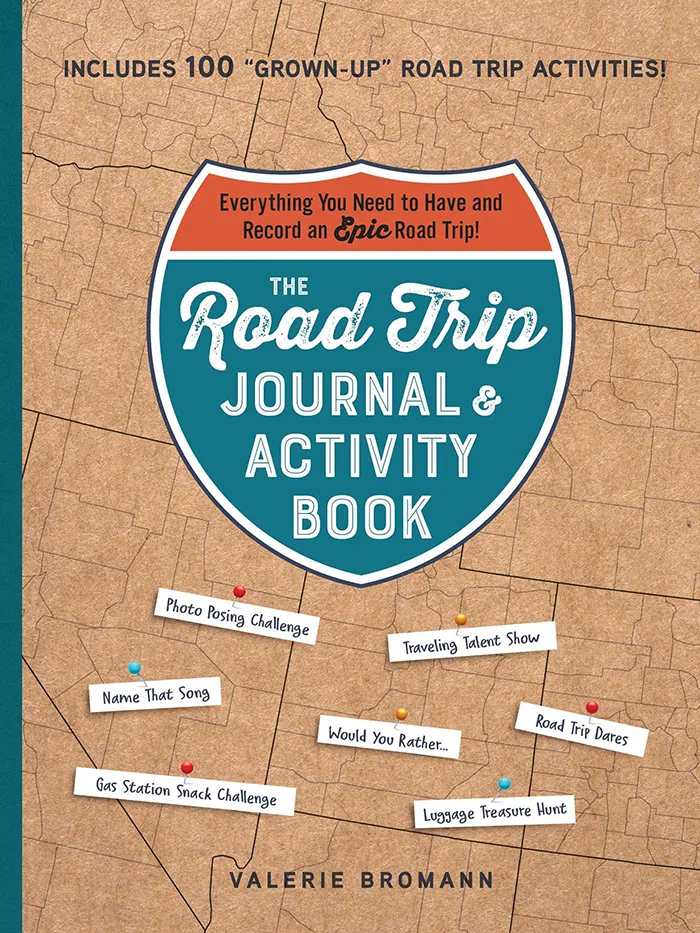 The Road Trip Journal & Activity Book
Everything You Need to Have and Record an Epic Road Trip!
Enjoy fun games and challenges to pass the time on your next road trip and have a keepsake to look back on for years to come with this entertaining must-have for your next vacation.
The artist opened Precious Moments Chapel in 1989 to showcase his work and what it meant to him. At the time the property was a bustling campus. The chapel served as a centerpiece but you could also visit a museum, a convention center, a "Fountain of Angels" featuring live musical acts, a "Wedding Island" where marriages were performed, and a strip of Precious Moments gift shops. A popular attraction for many years, interest began to wane in the early 2000s and, in 2007, many of the park's attractions closed.
But there is still an impressive site to see today. The chapel and gardens still stand, inviting visitors to have a precious time. Here is what to see at the Precious Moments Chapel in Carthage, Missouri:
Precious Moments Chapel
Known to some as "America's Sistine Chapel" the chapel is adorned with 5,000 square feet of artwork of Precious Moment's cherubs and children. Cartoon-like murals coat the walls and ceiling in an homage to Michelangelo's greatest creations. The art tells biblical stories like the story of creation, from the Bible's Old Testament and New Testament. 
The crowning jewel of the chapel is Hallelujah Square, a painting of a child arriving at heaven and being welcomed by a group of angels and Christ. You can also visit Philip's Room, a memorial to Butcher's son Philip who tragically died in 1991.
Free tours are offered every hour.
Gardens
Outside of the chapel you can wander a beautifully manicured garden filled with bronze sculptures and fountains. 
Visitor Center and Gift Shop
A visitor Center holds exhibits chronicling the history of the figurines and artwork along with the world's largest Precious Moments Gift Shop where you can pursue a large collection of figurines, including Christmas items and chapel exclusive designs.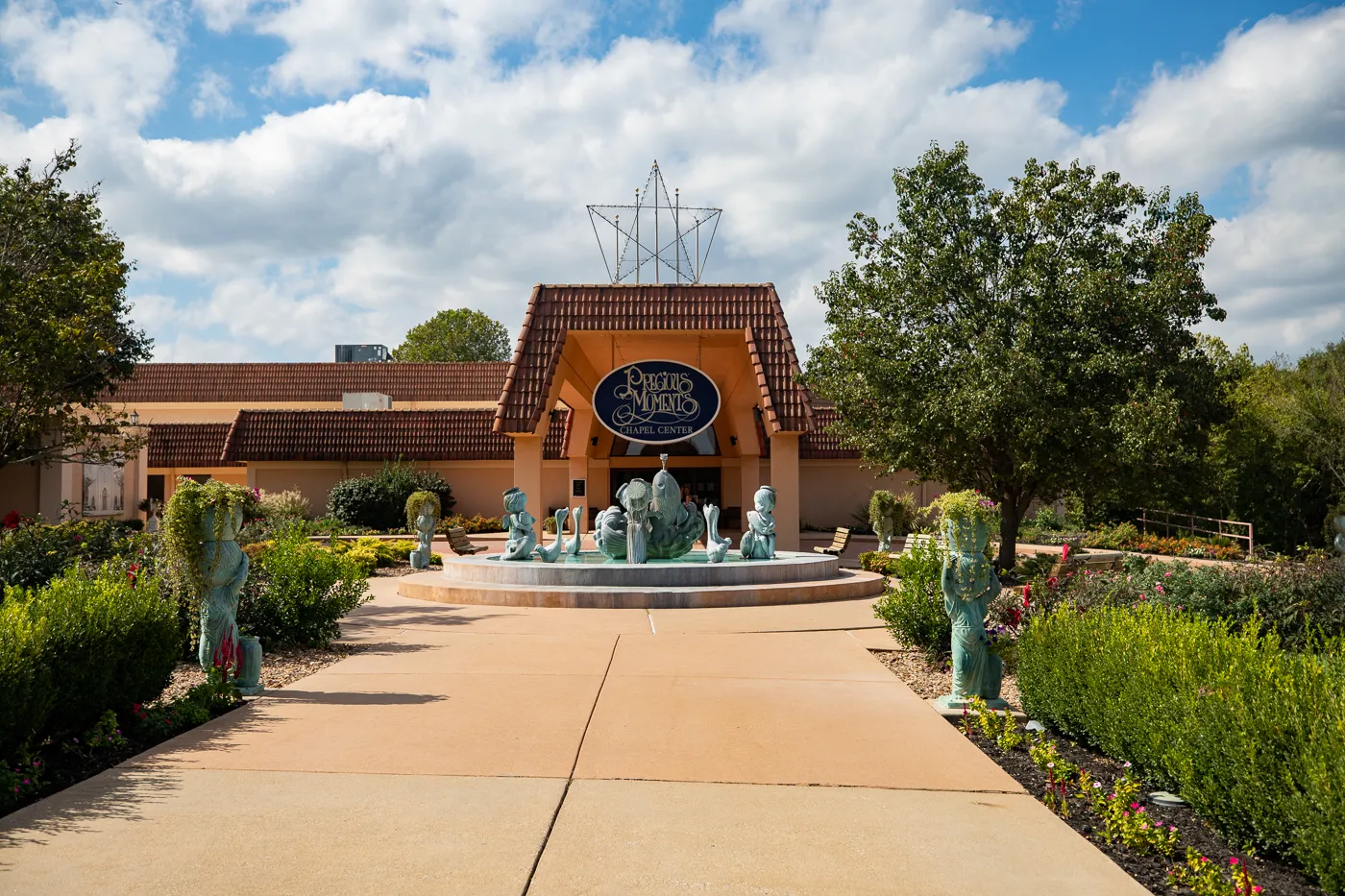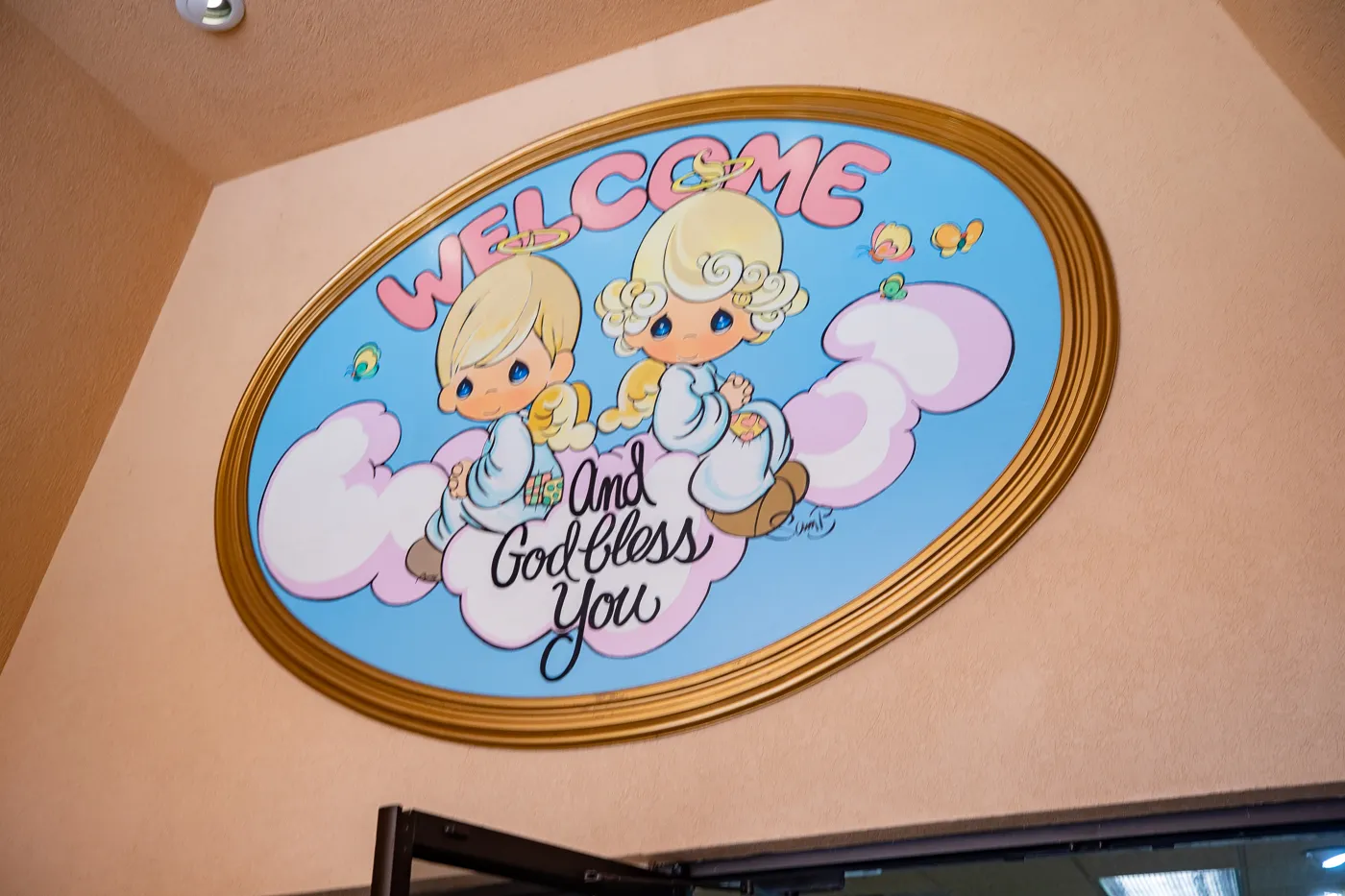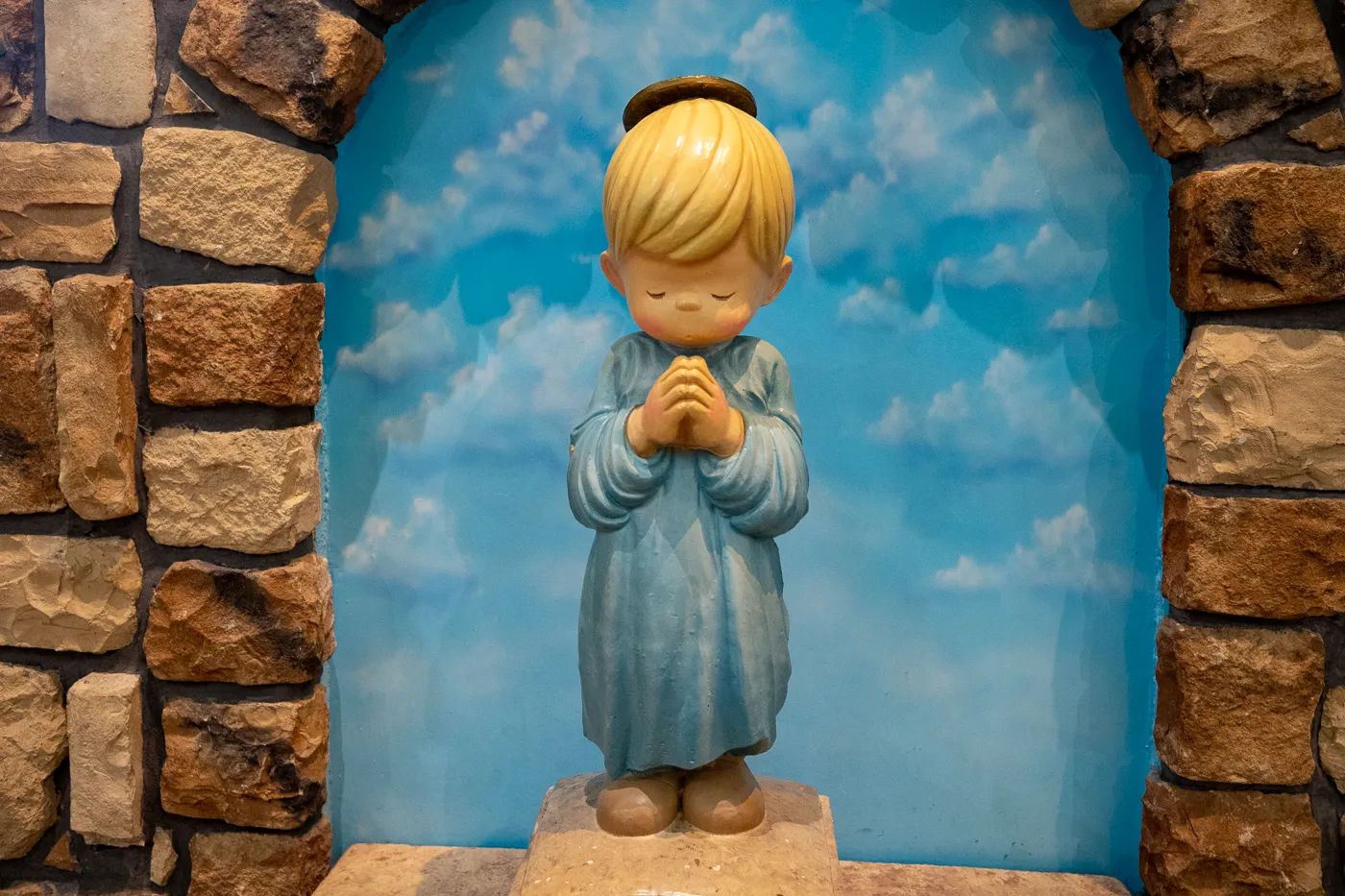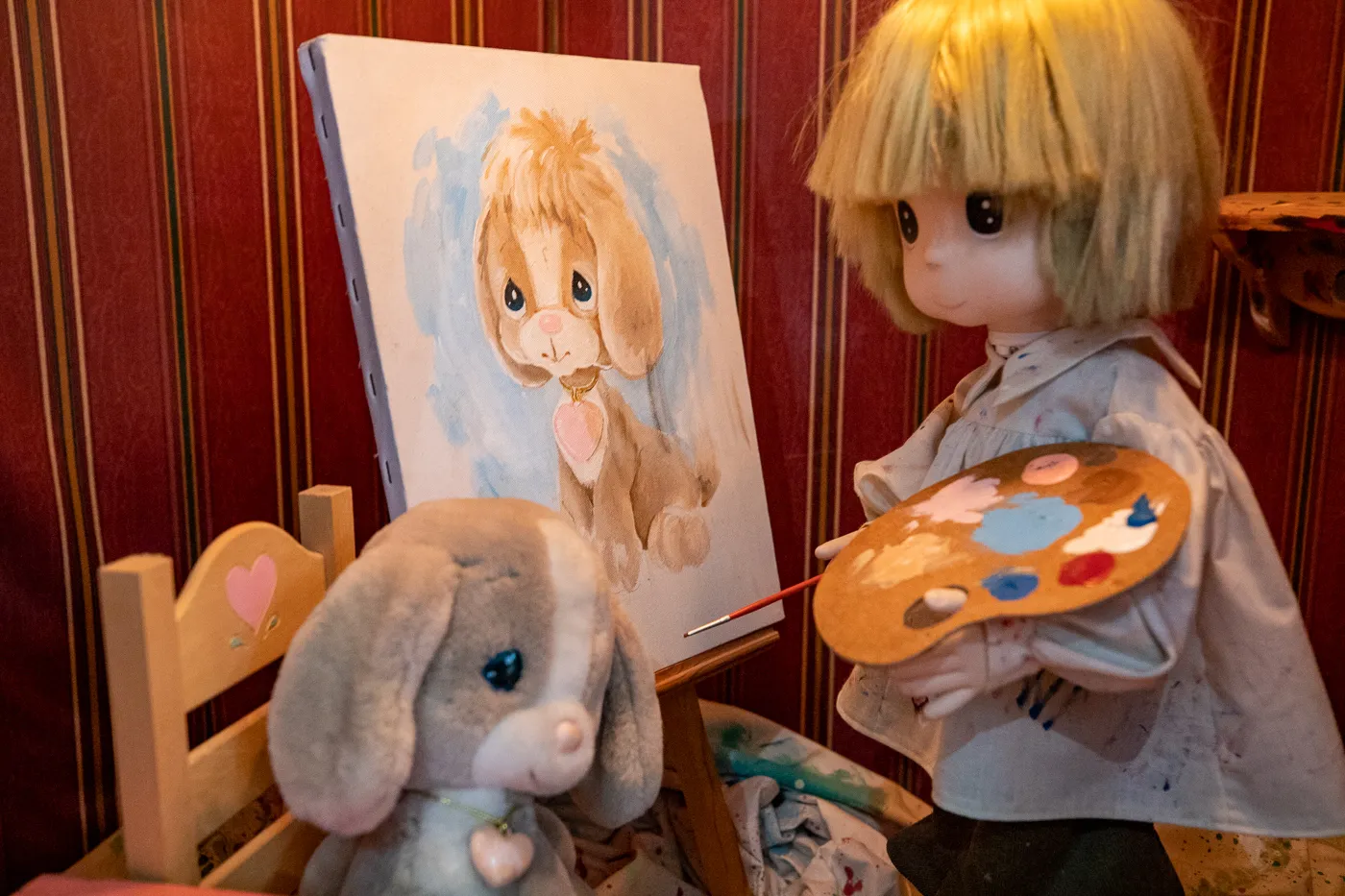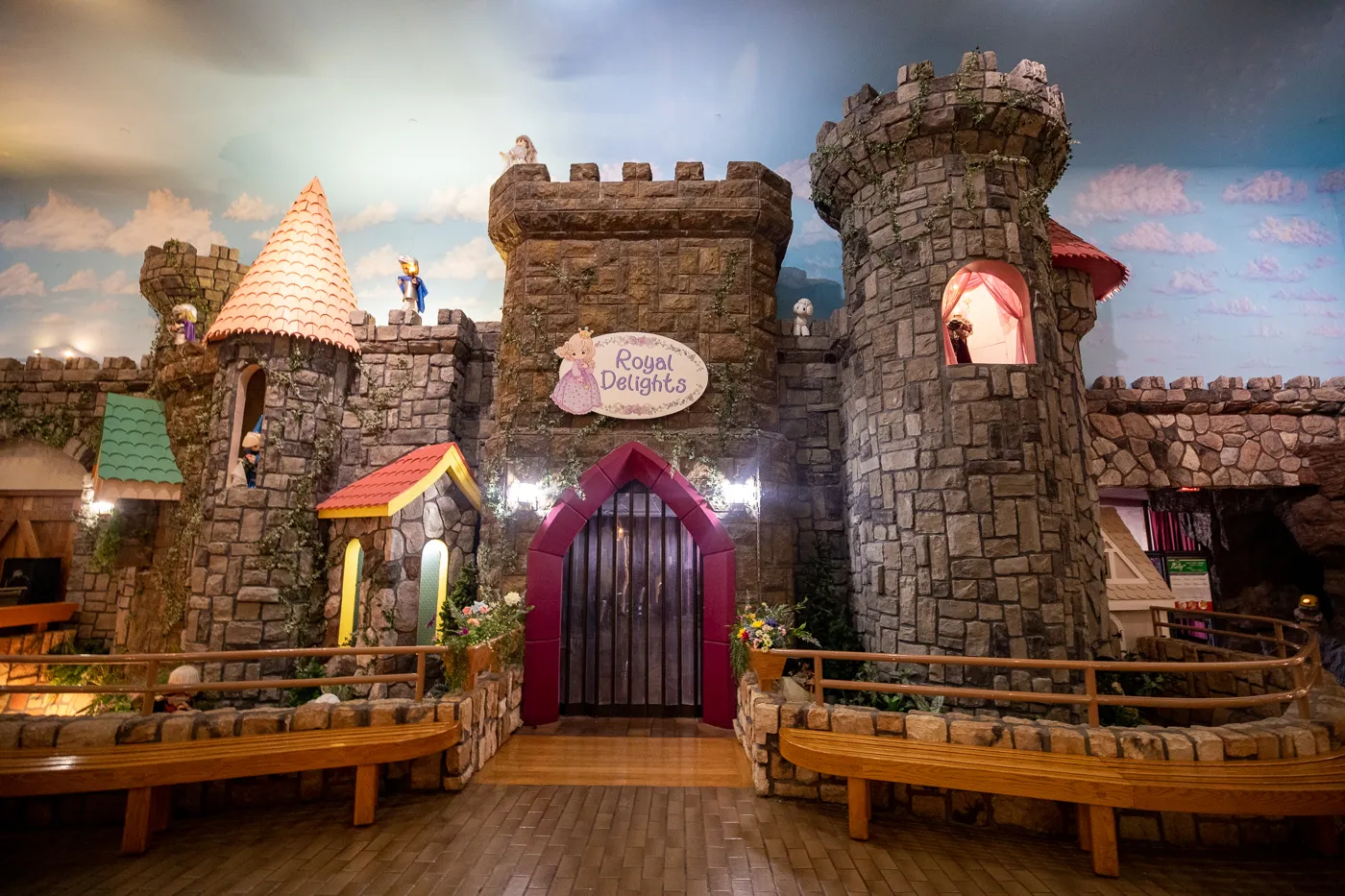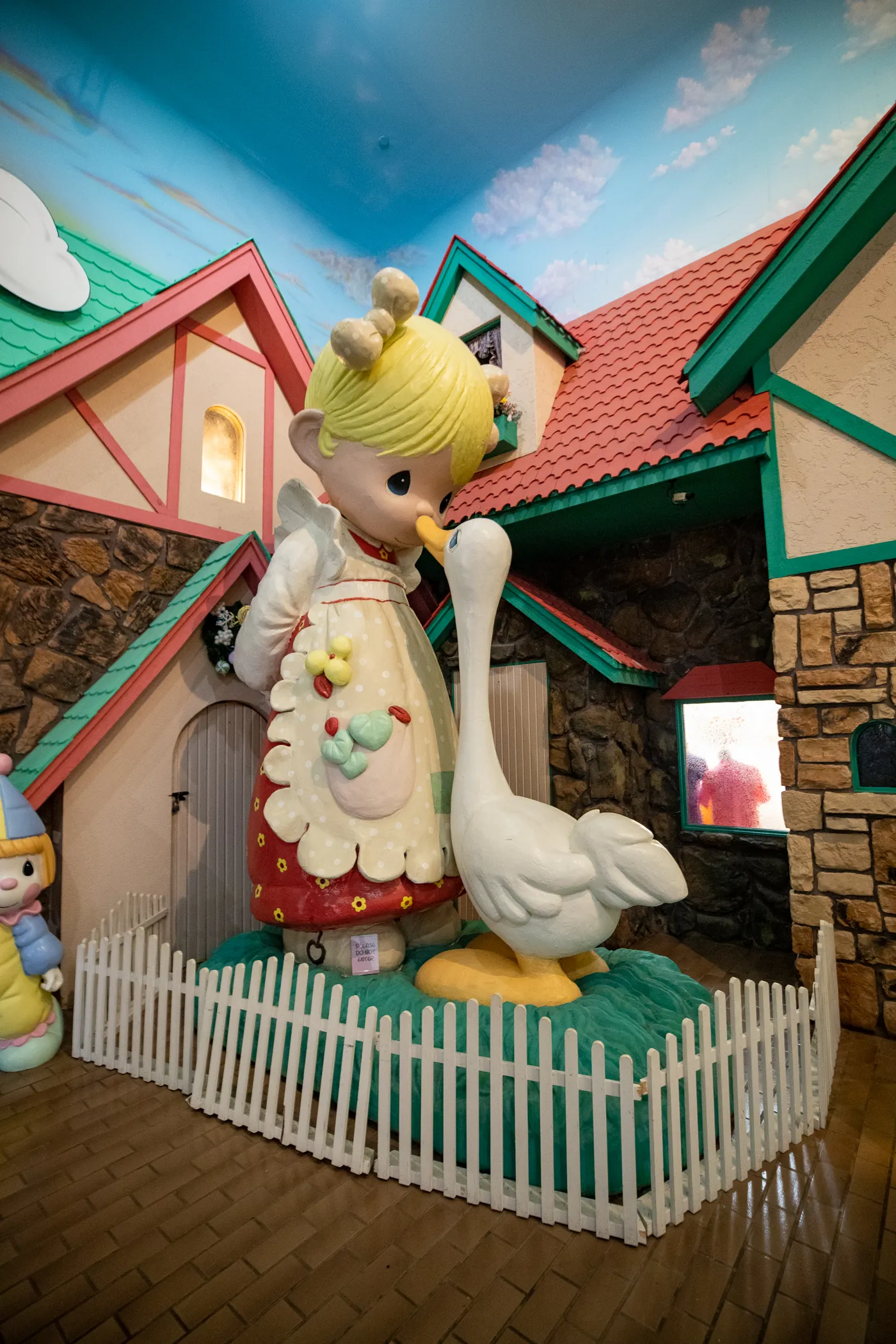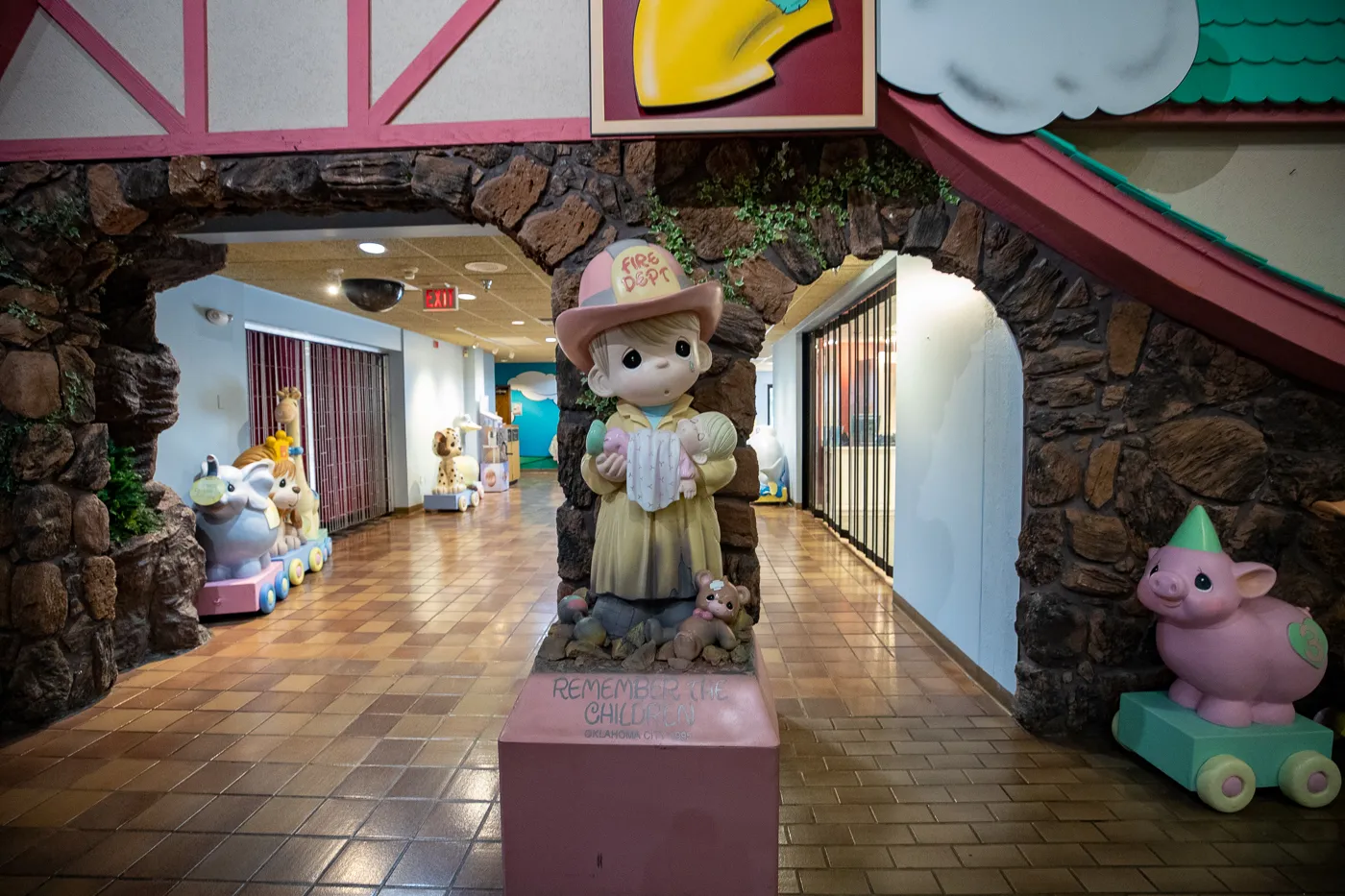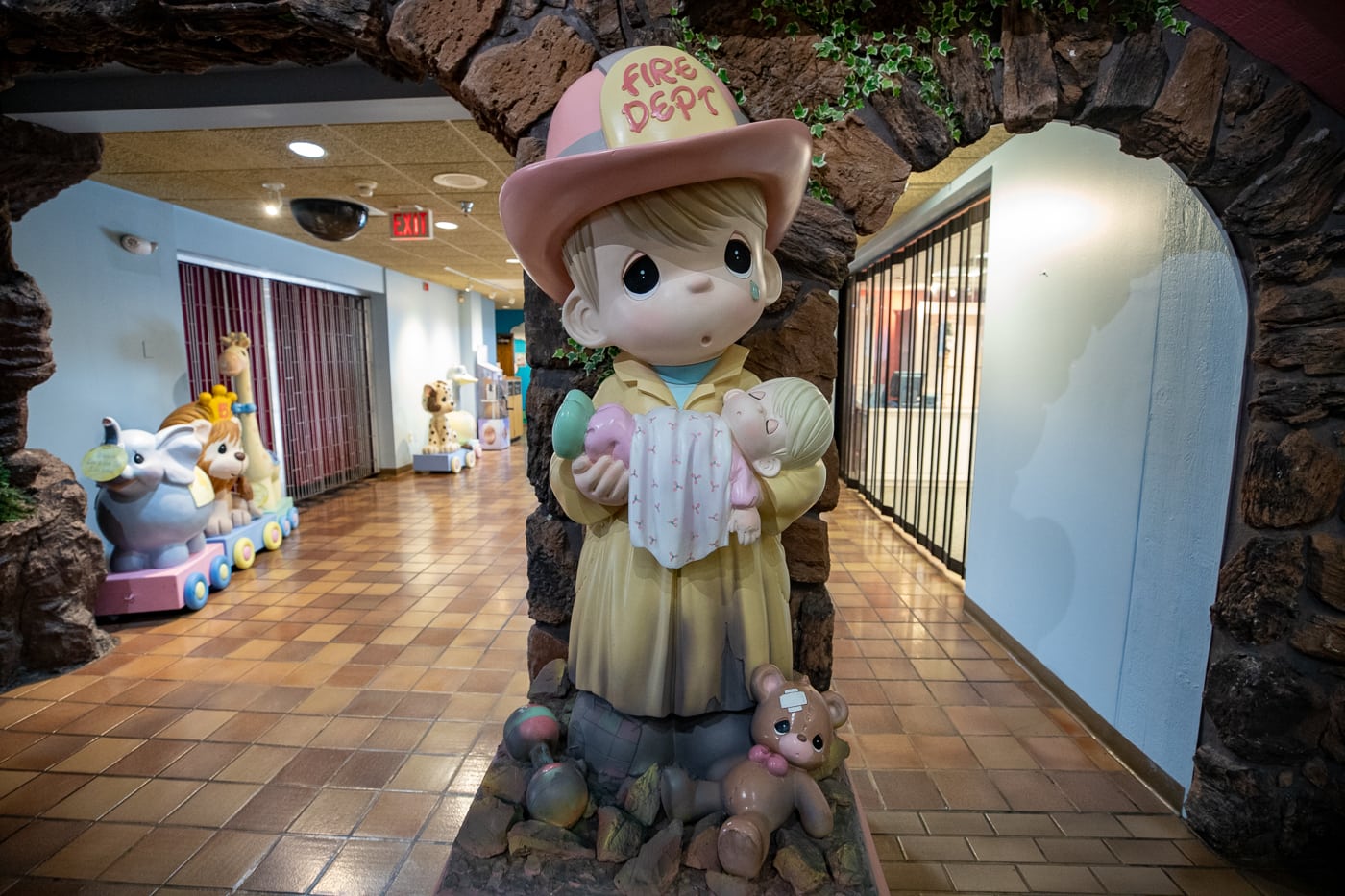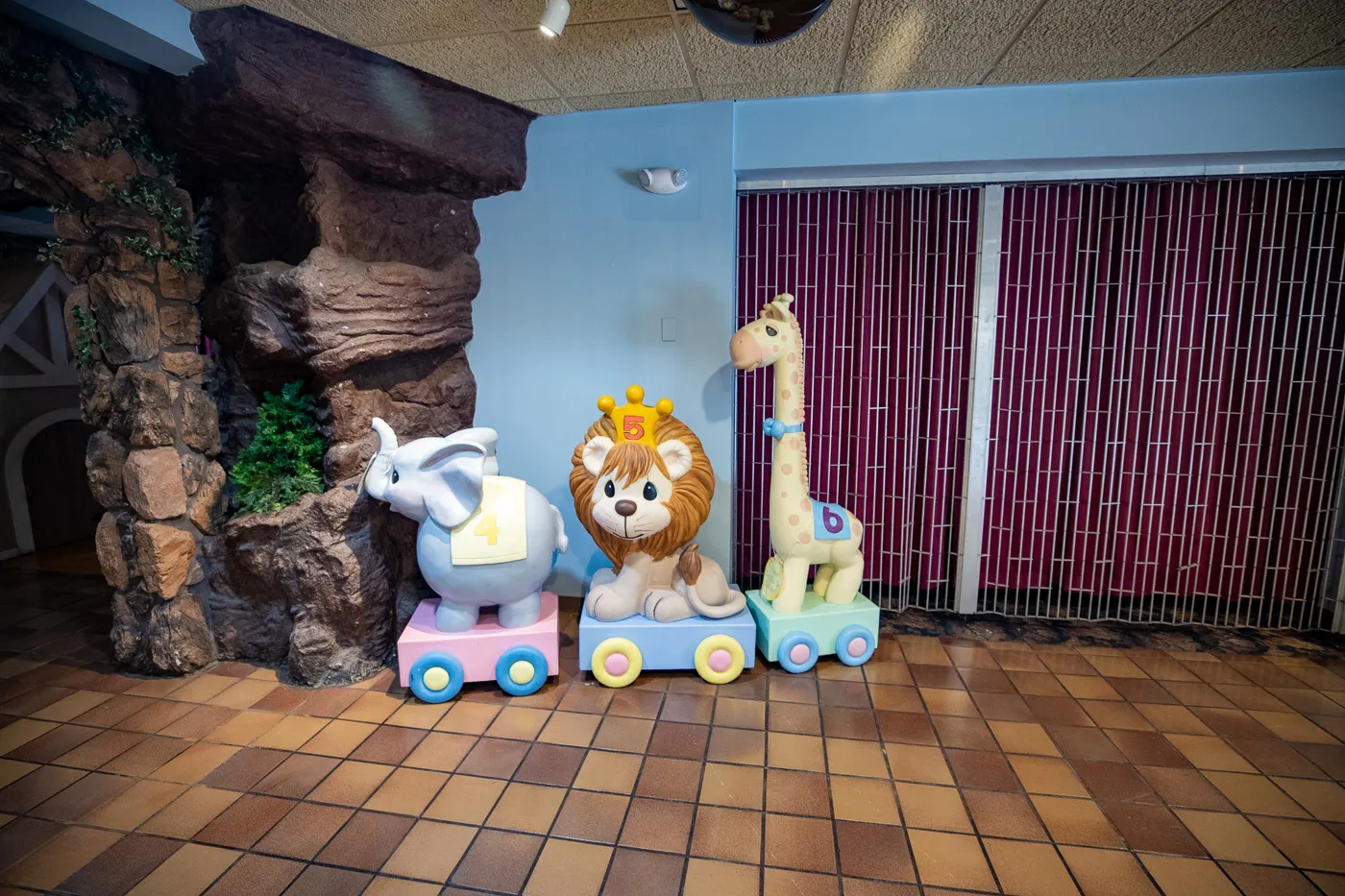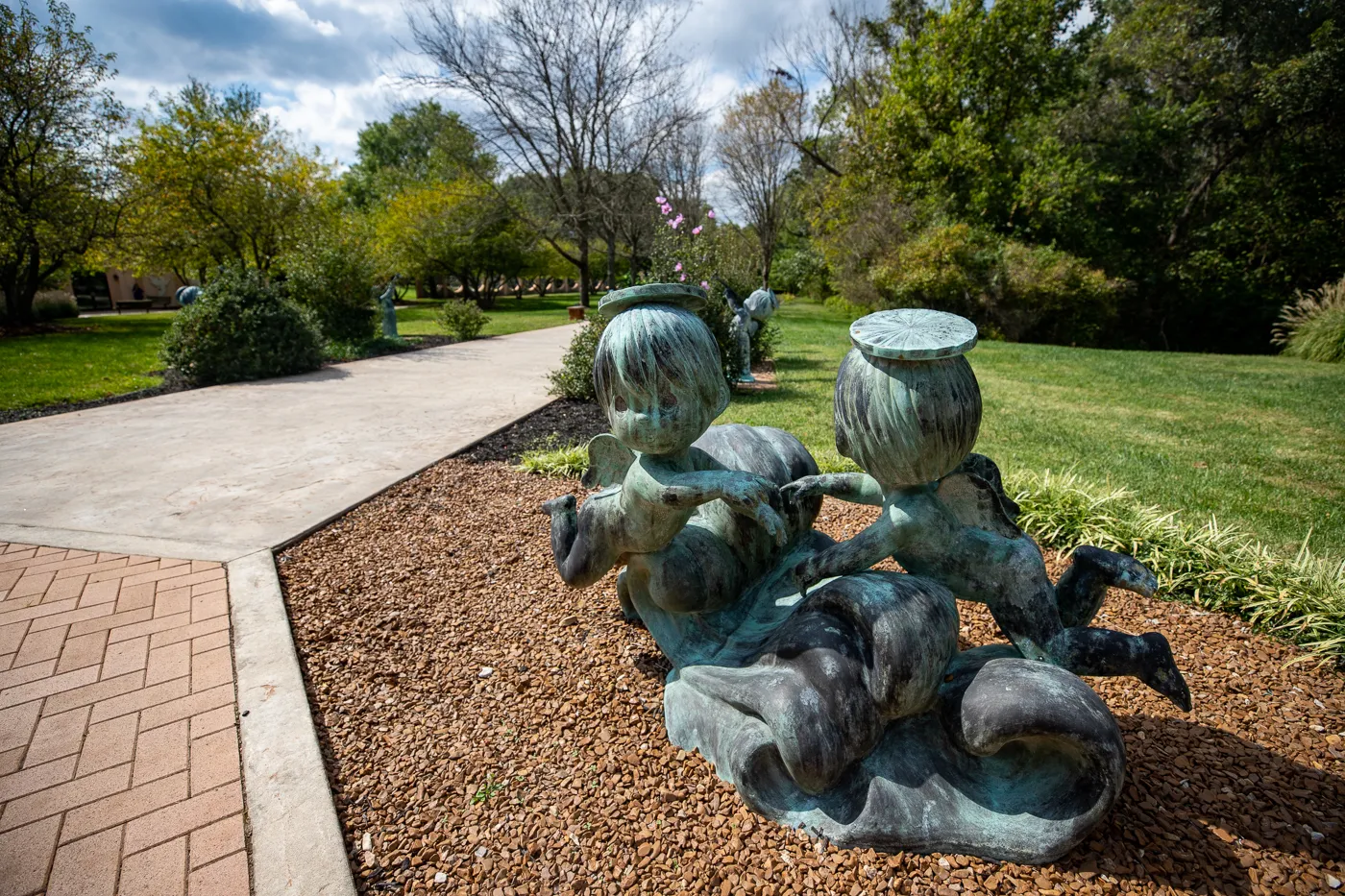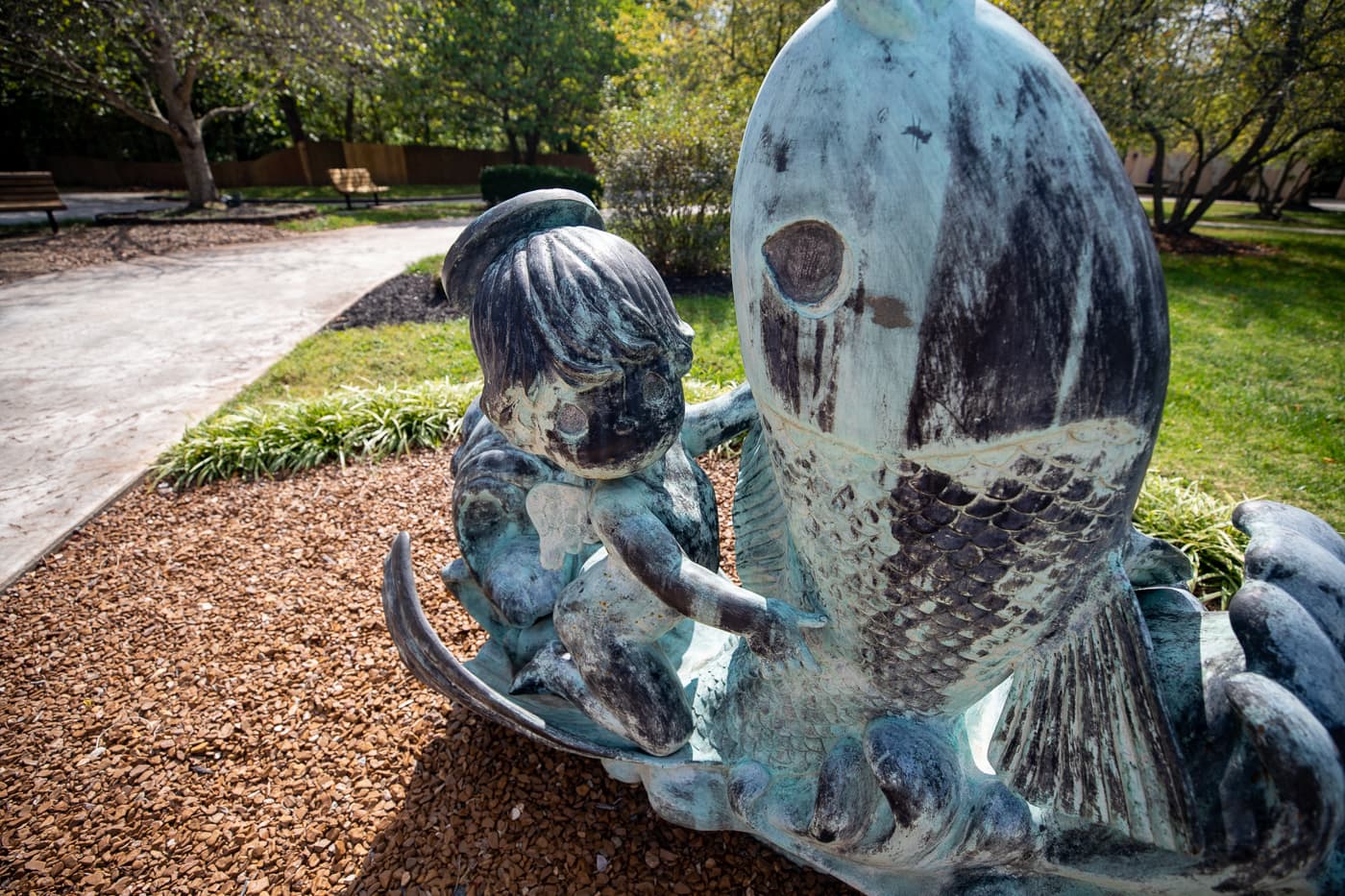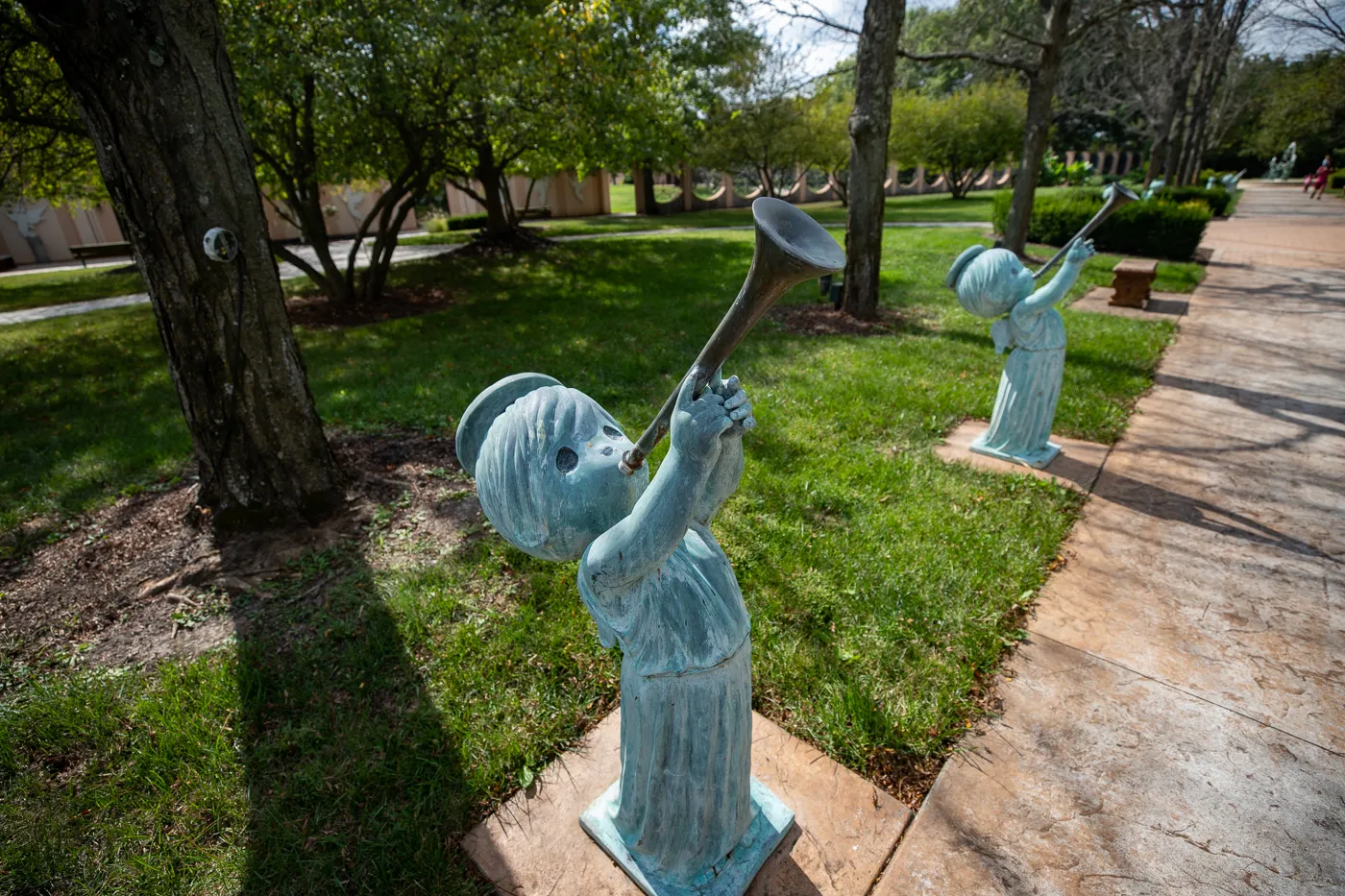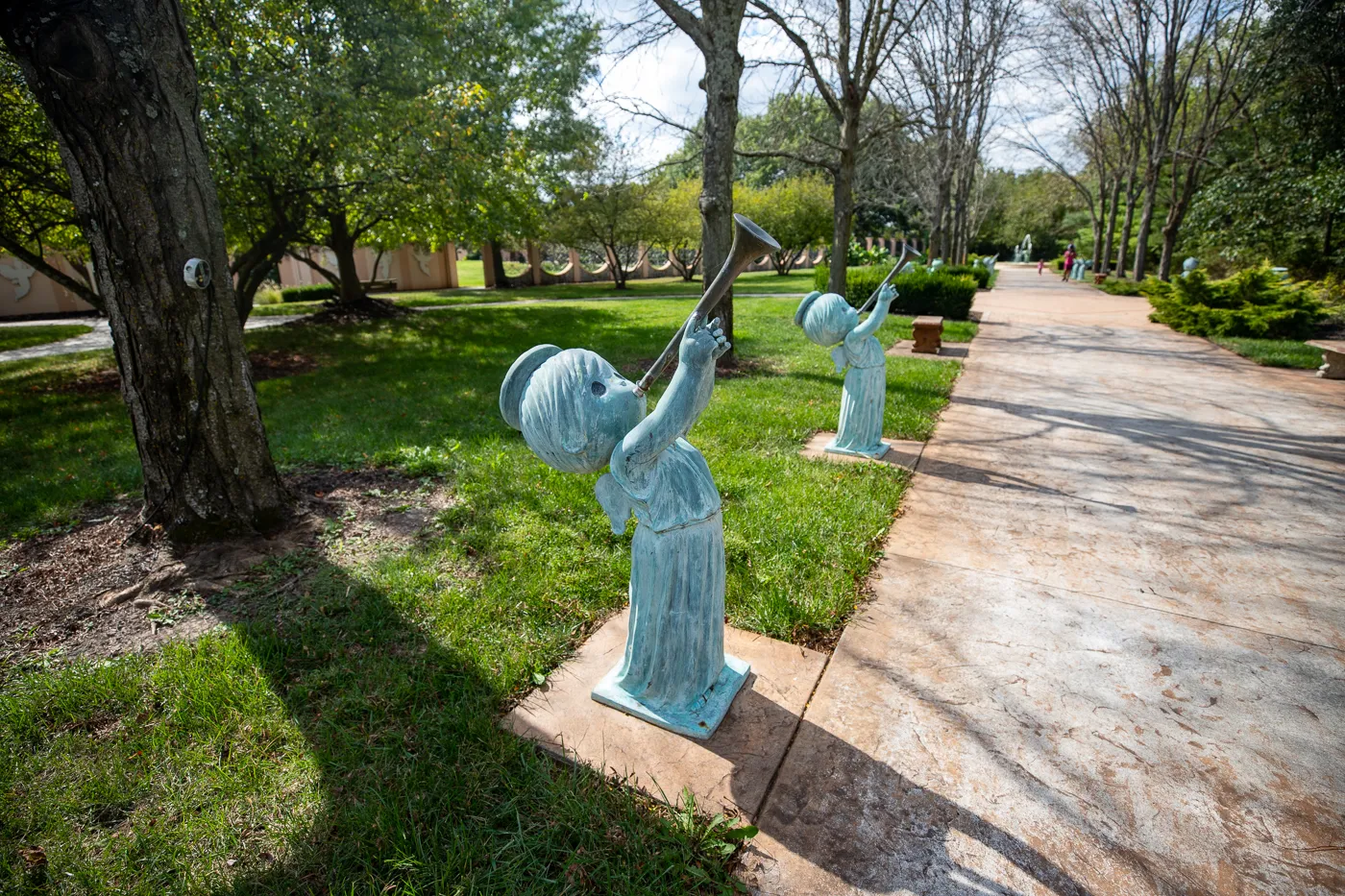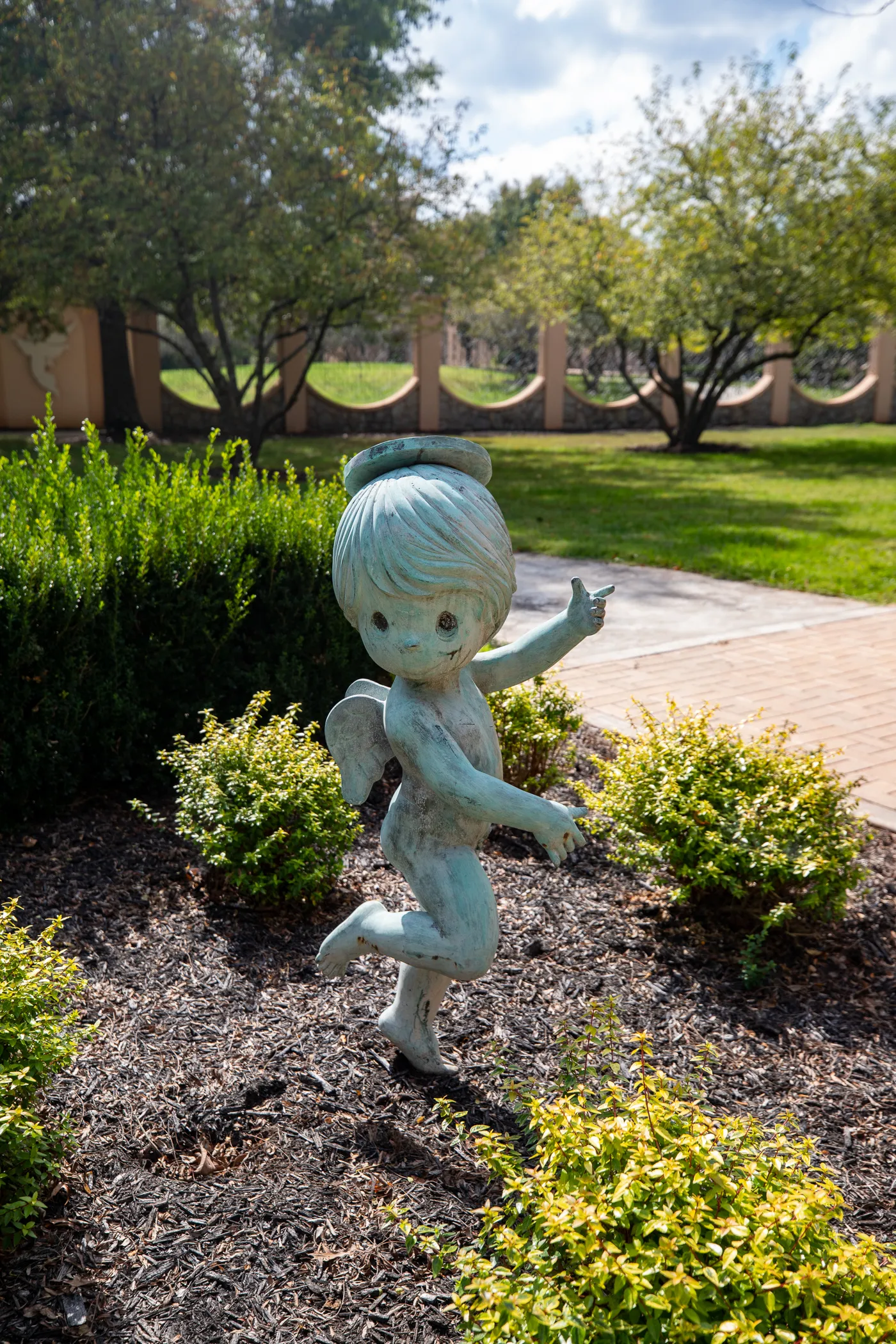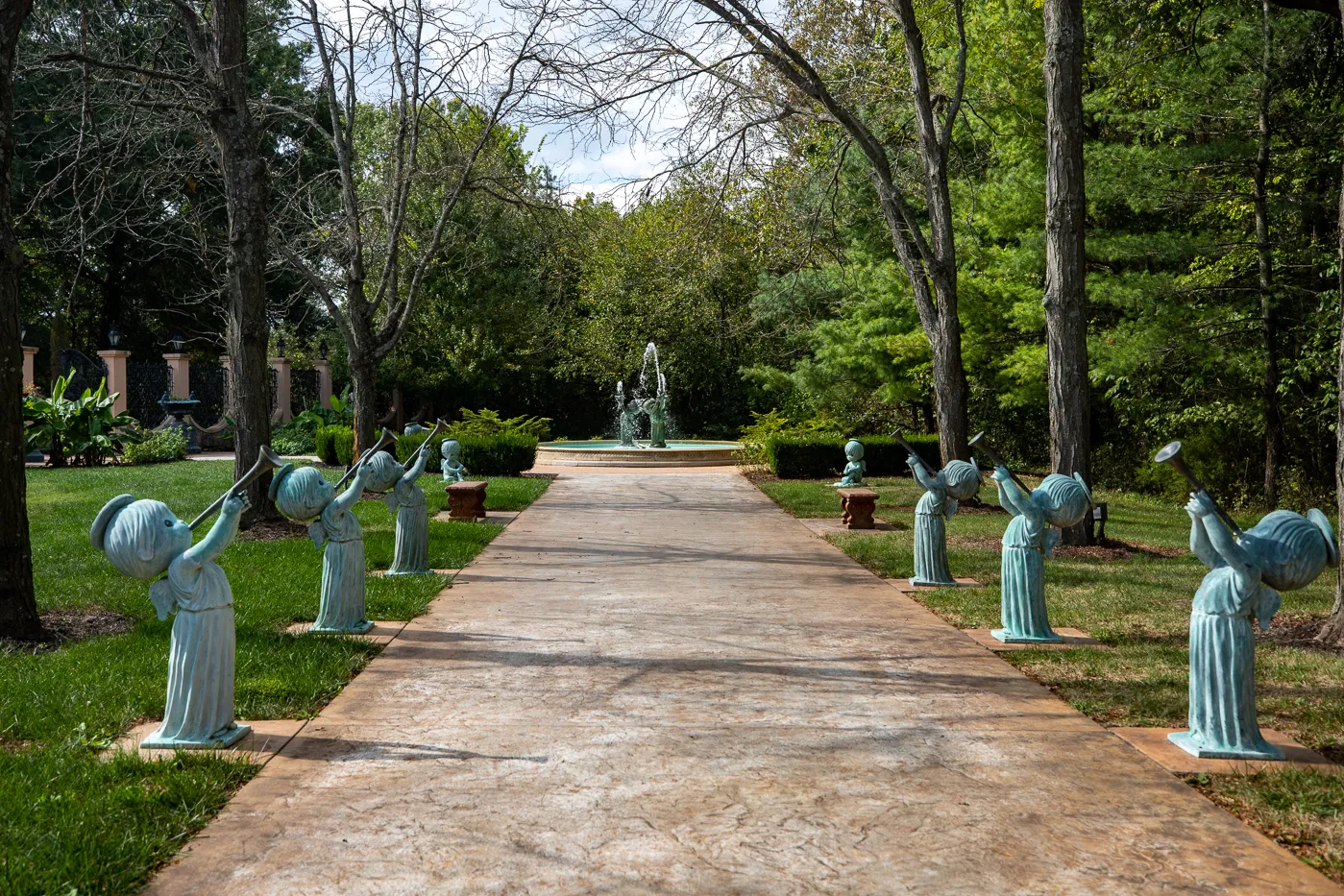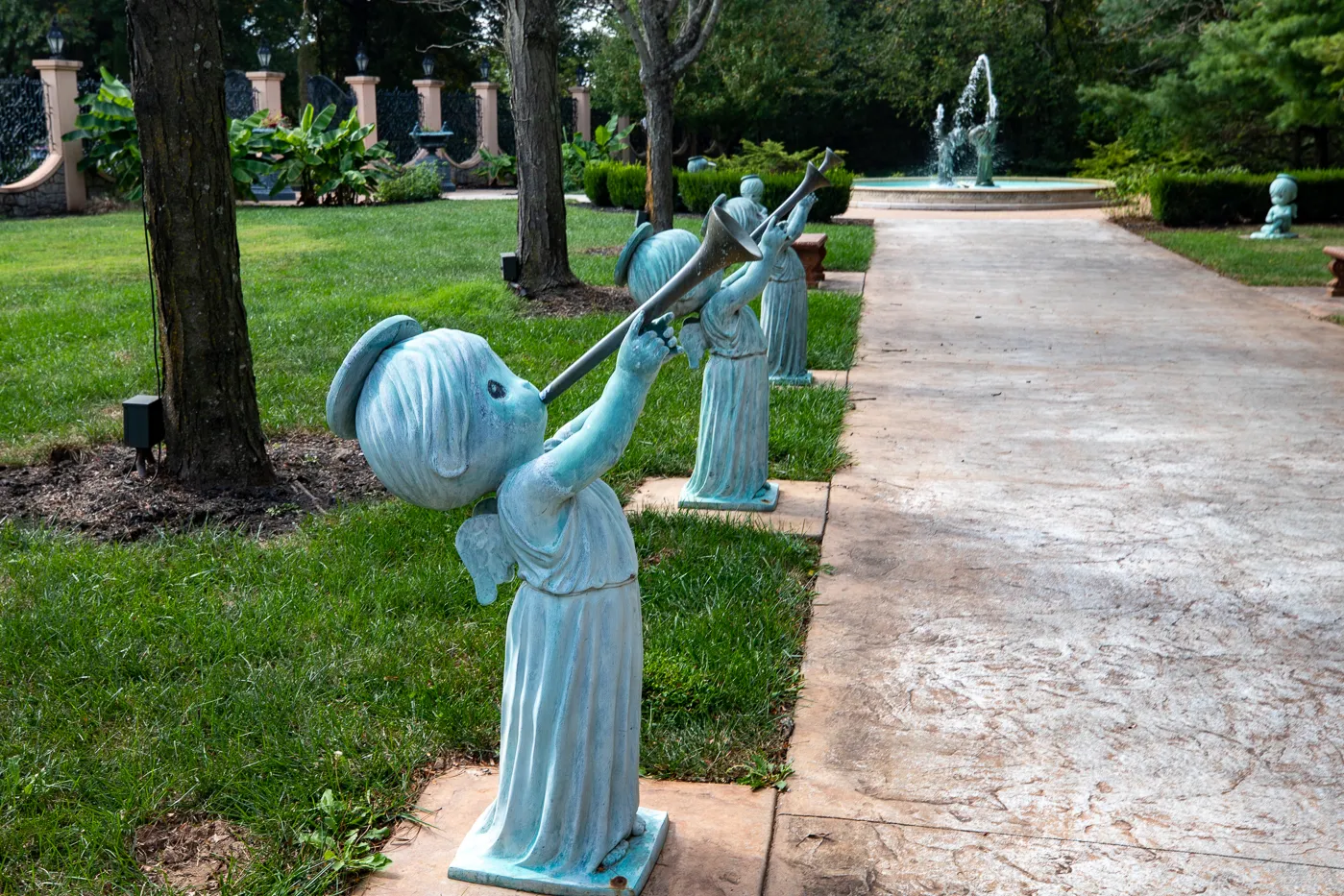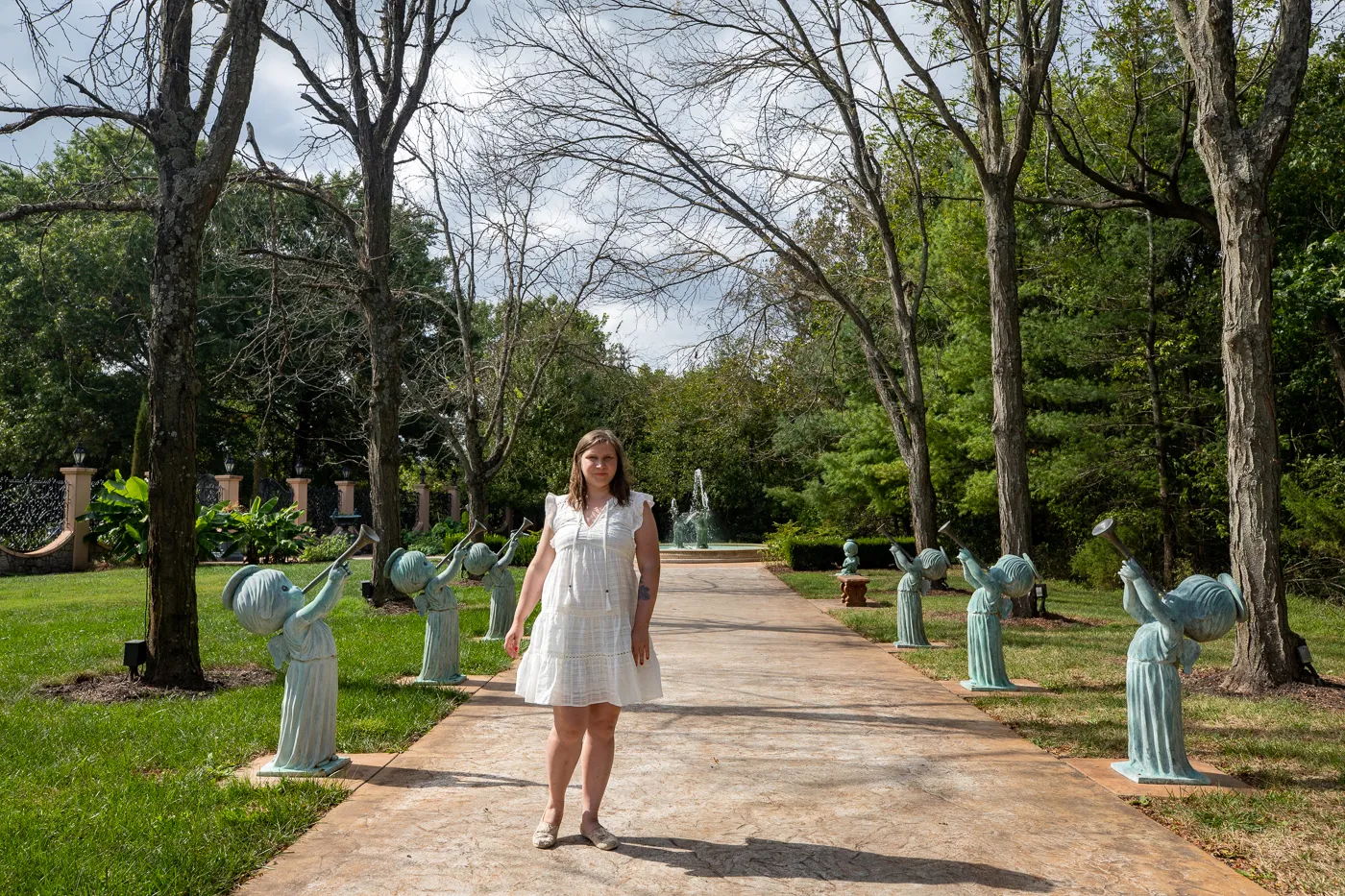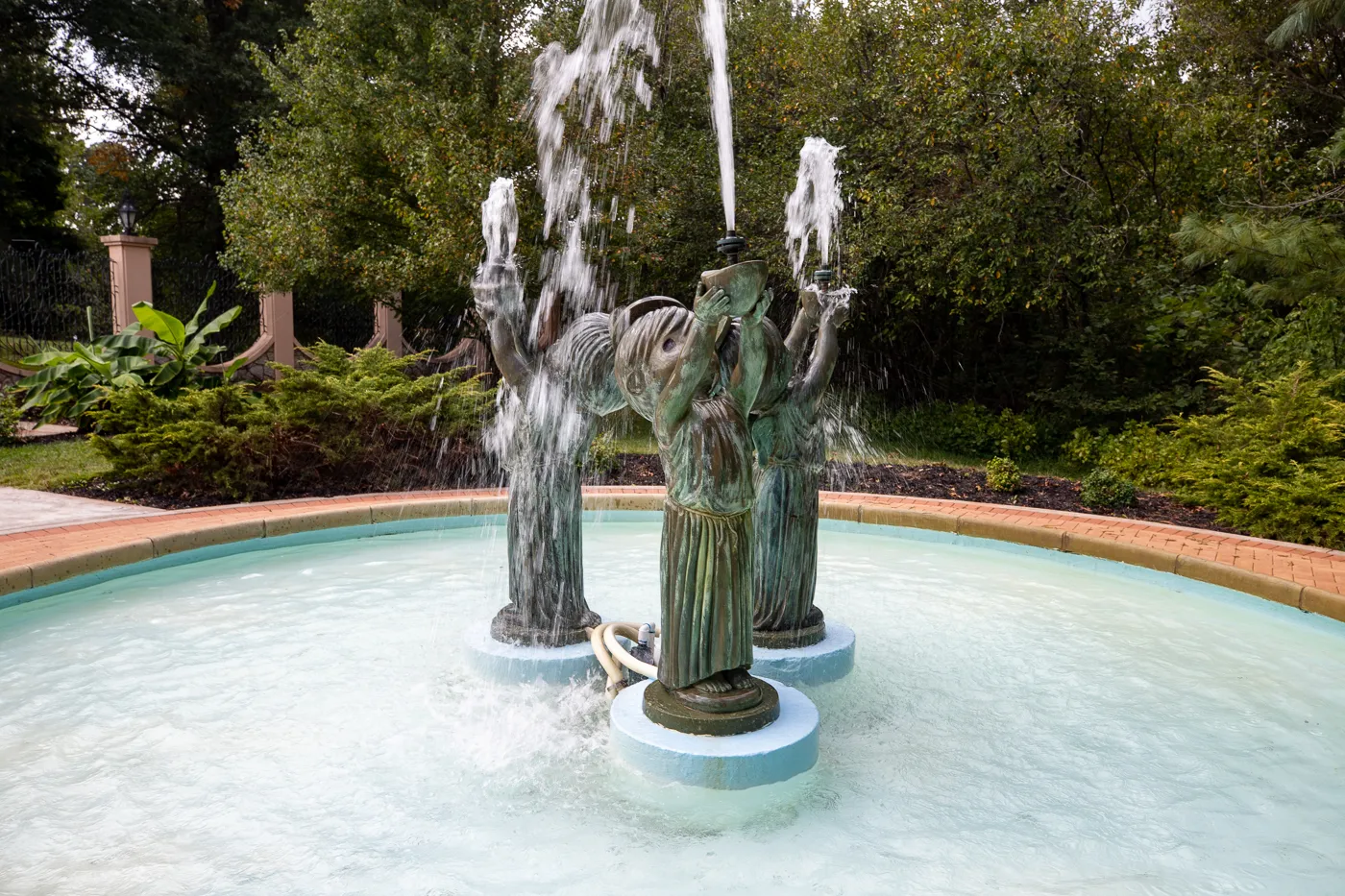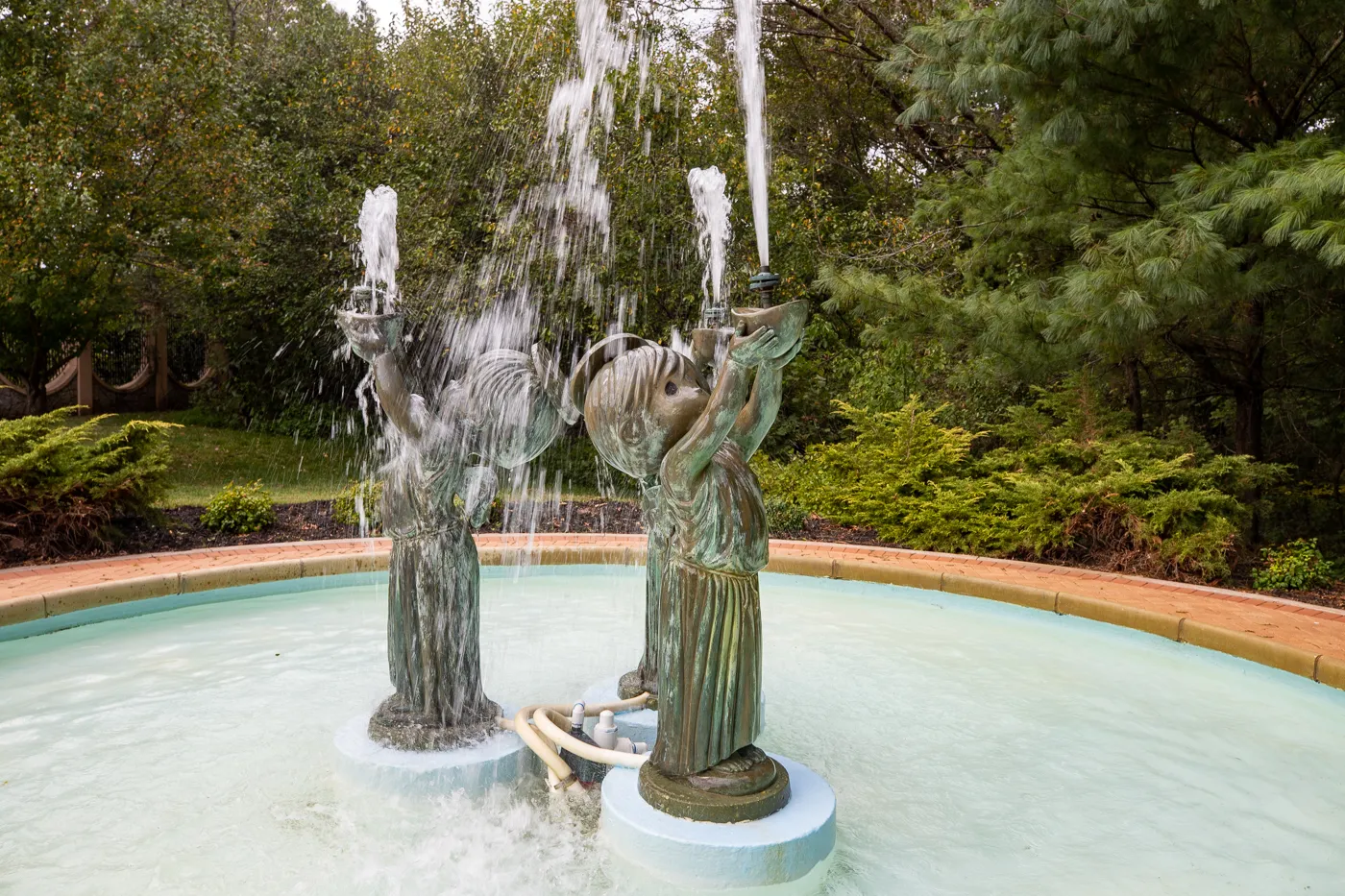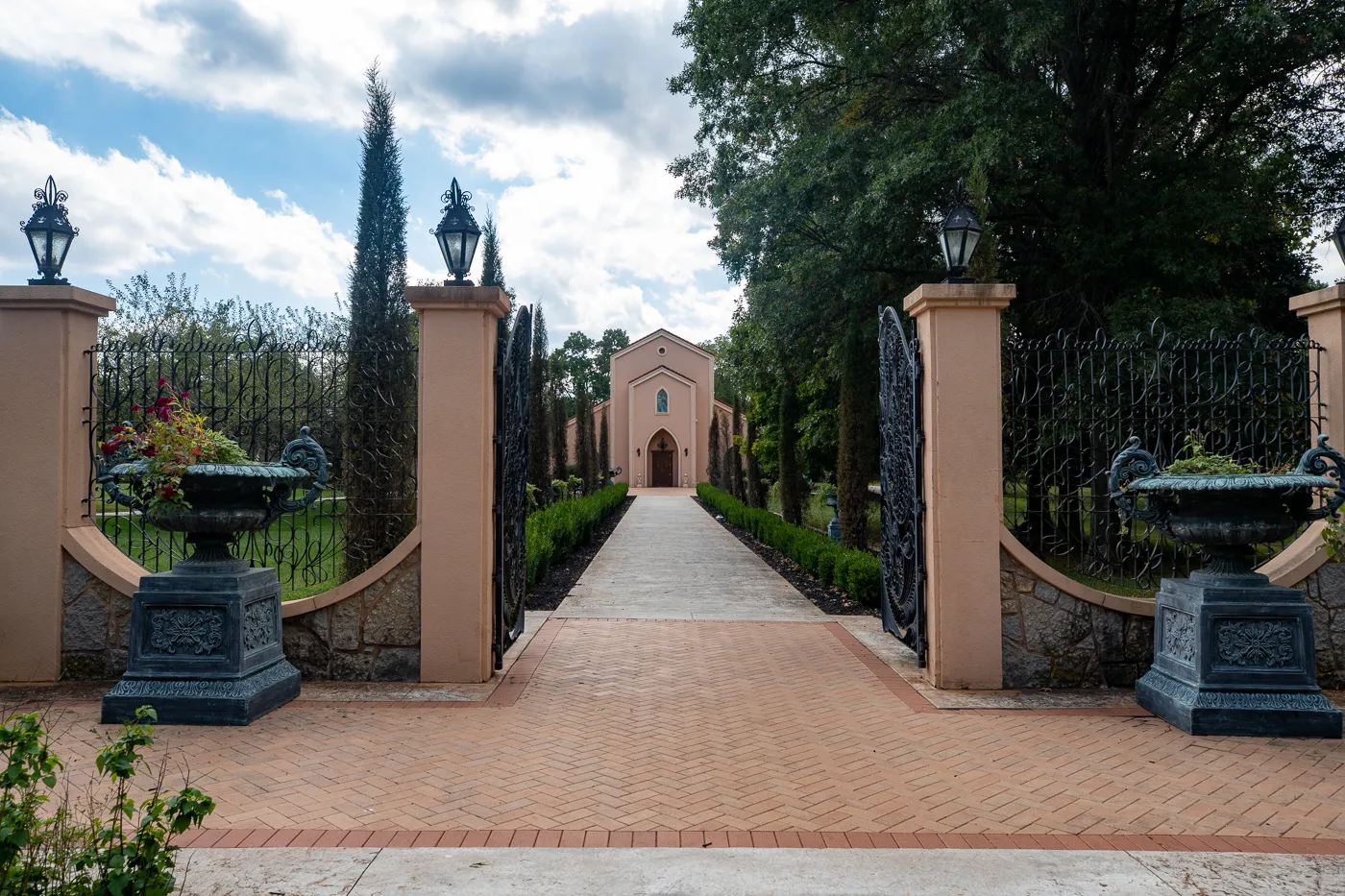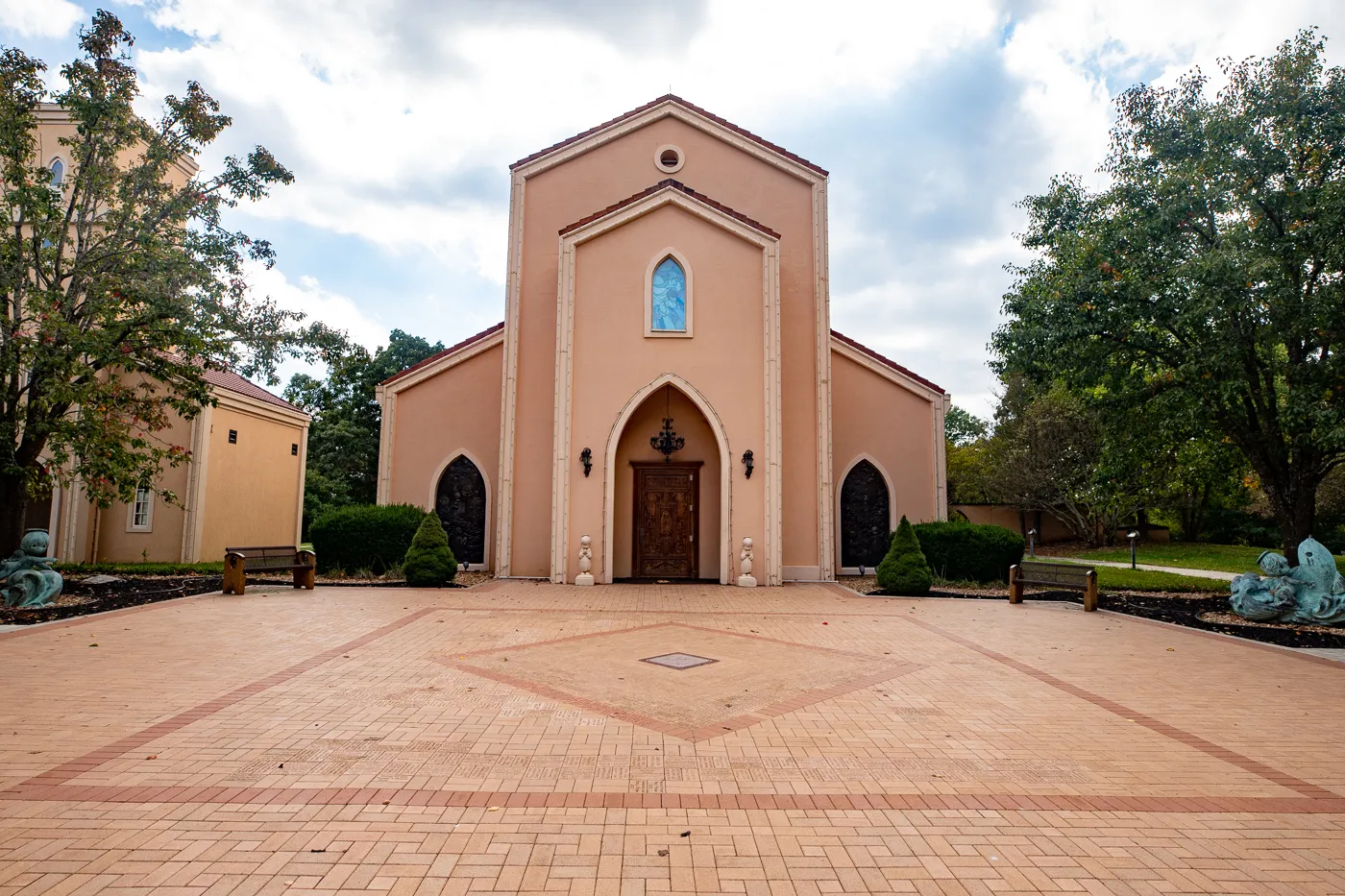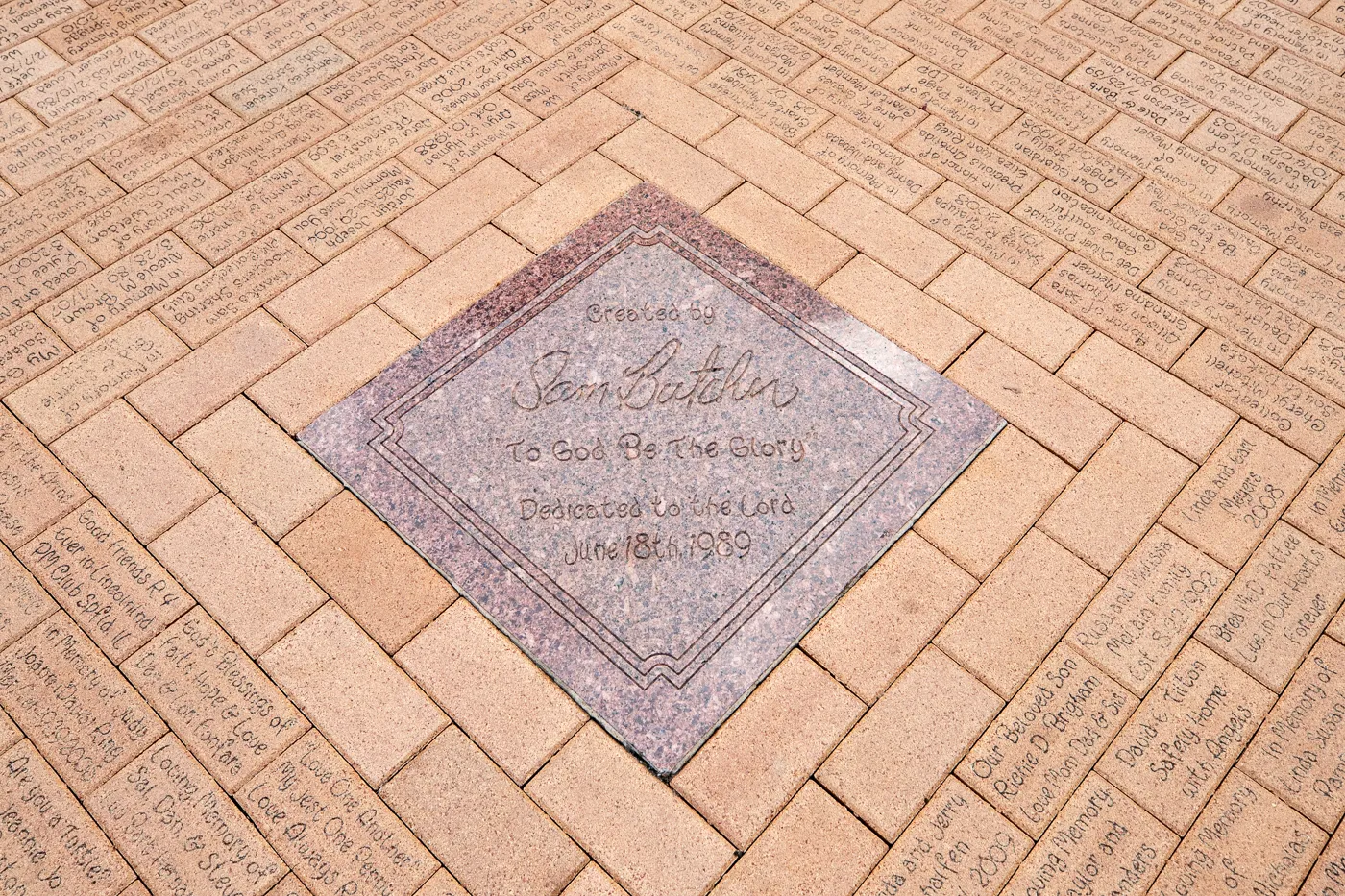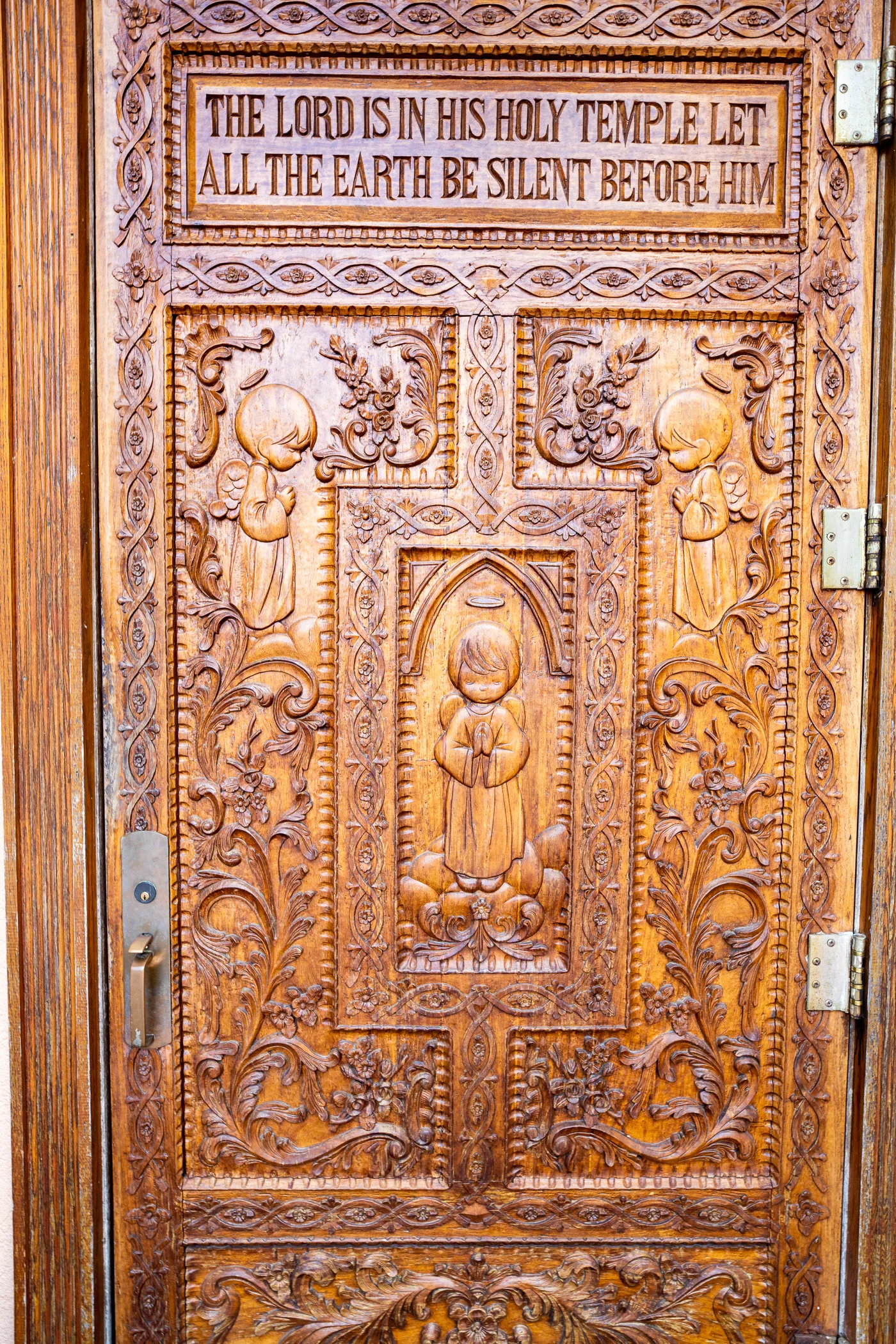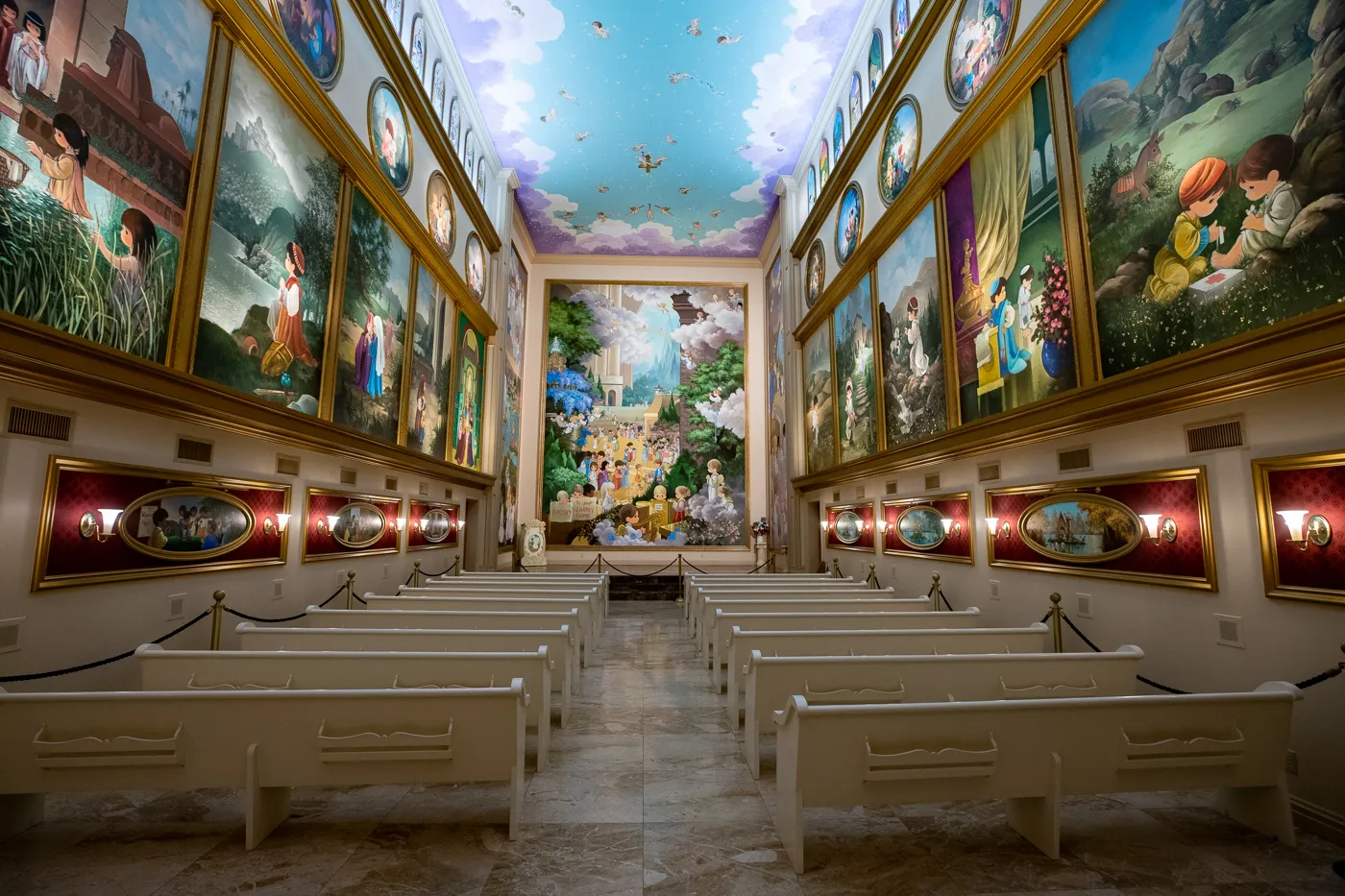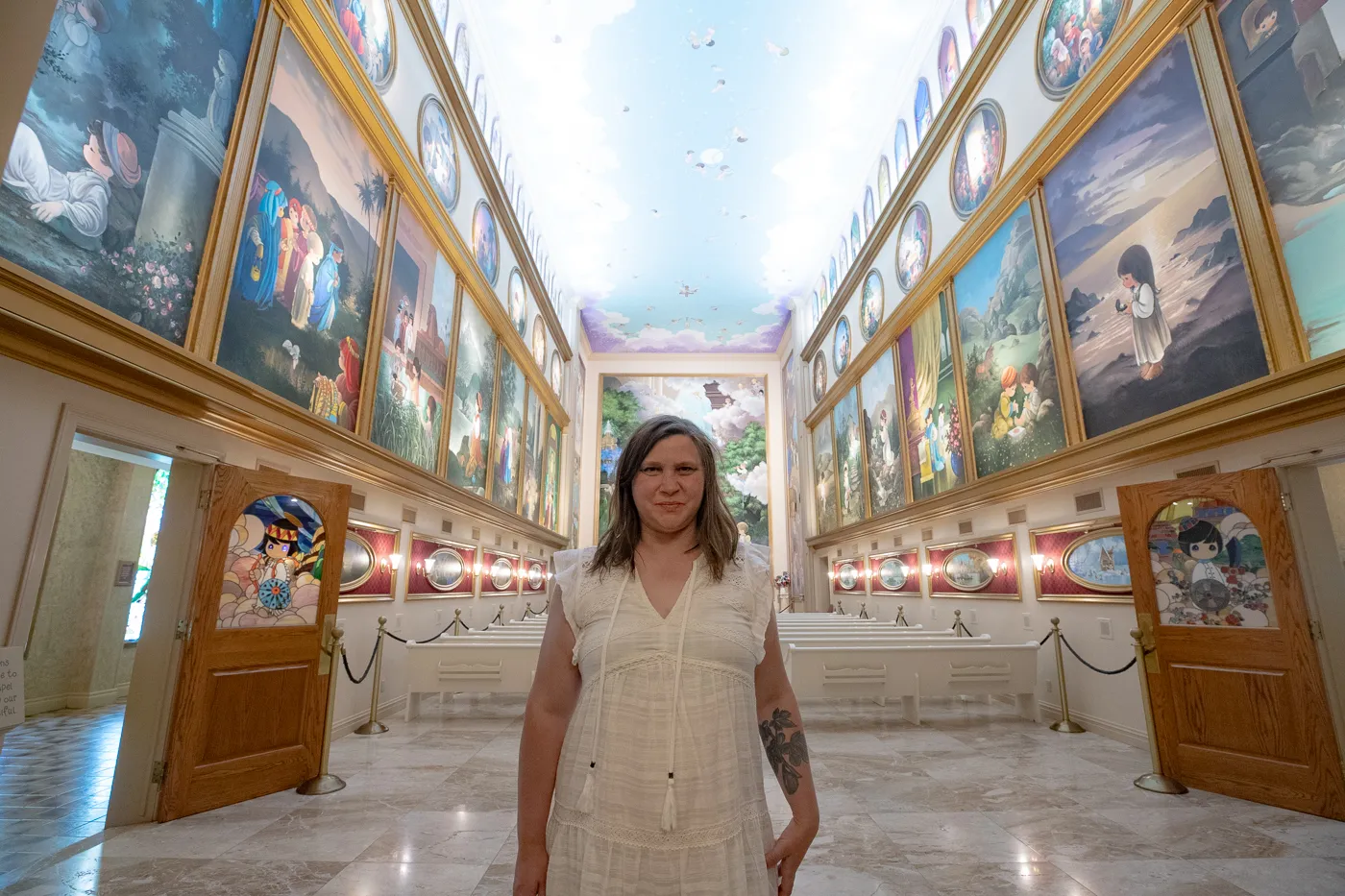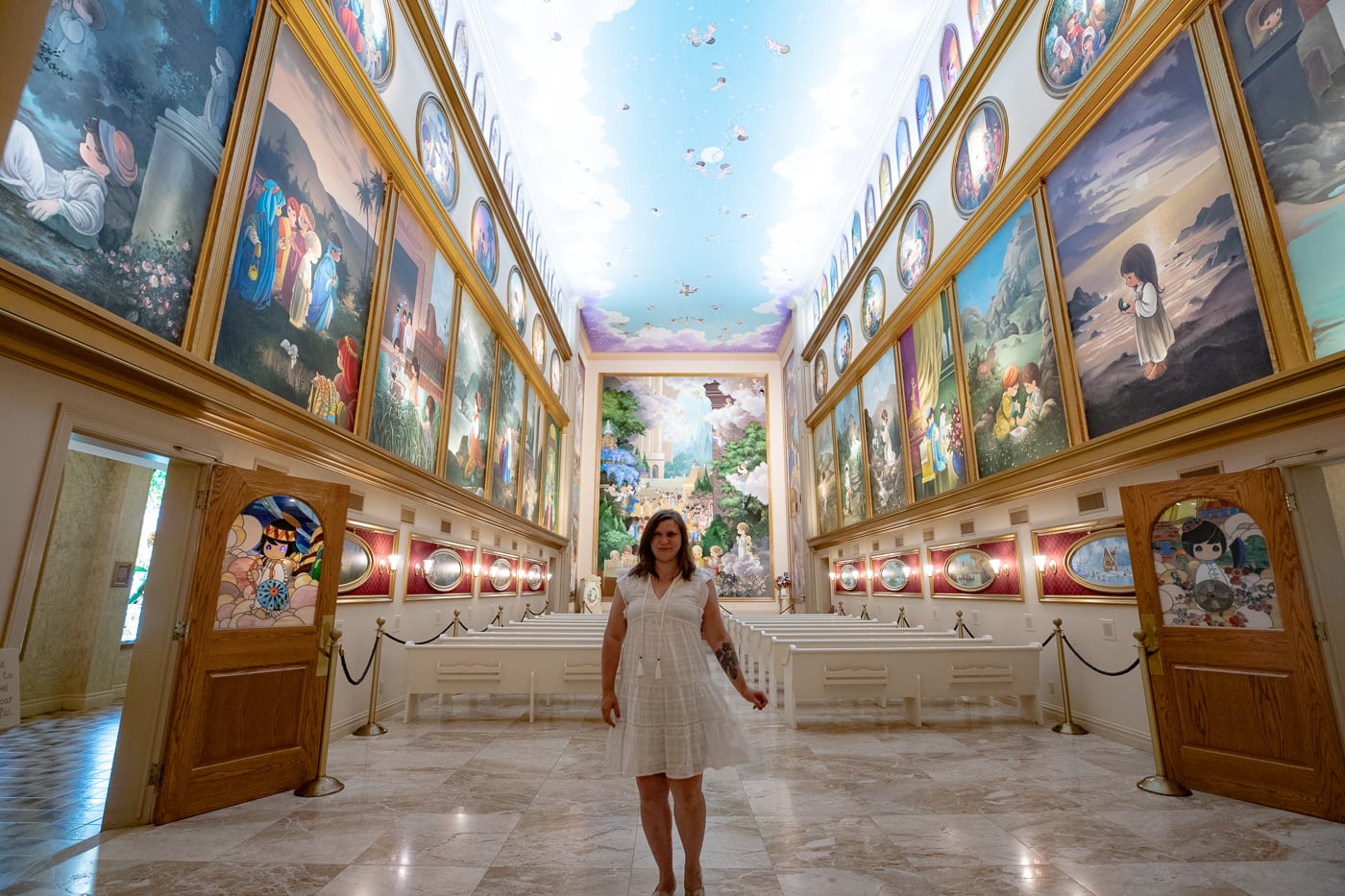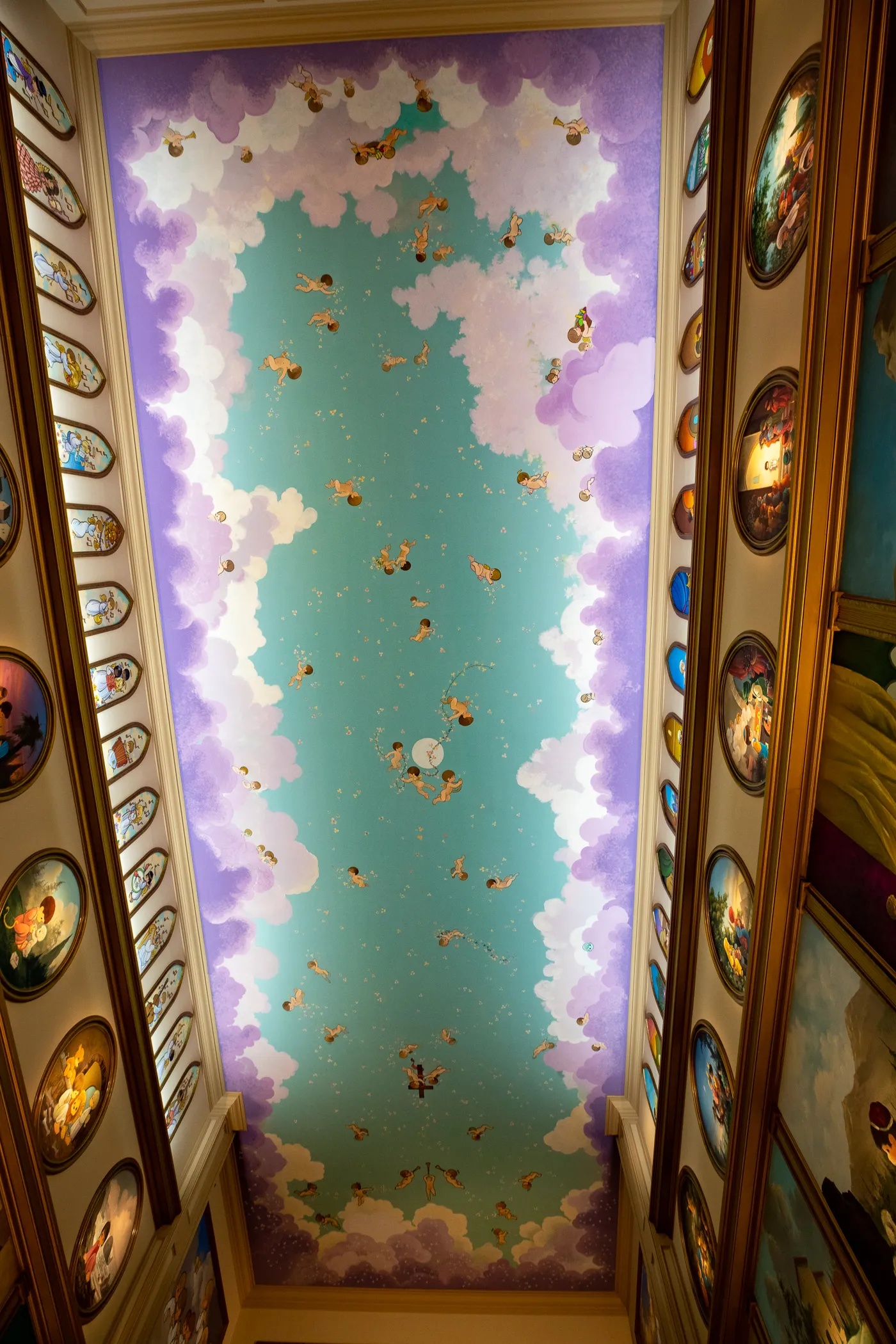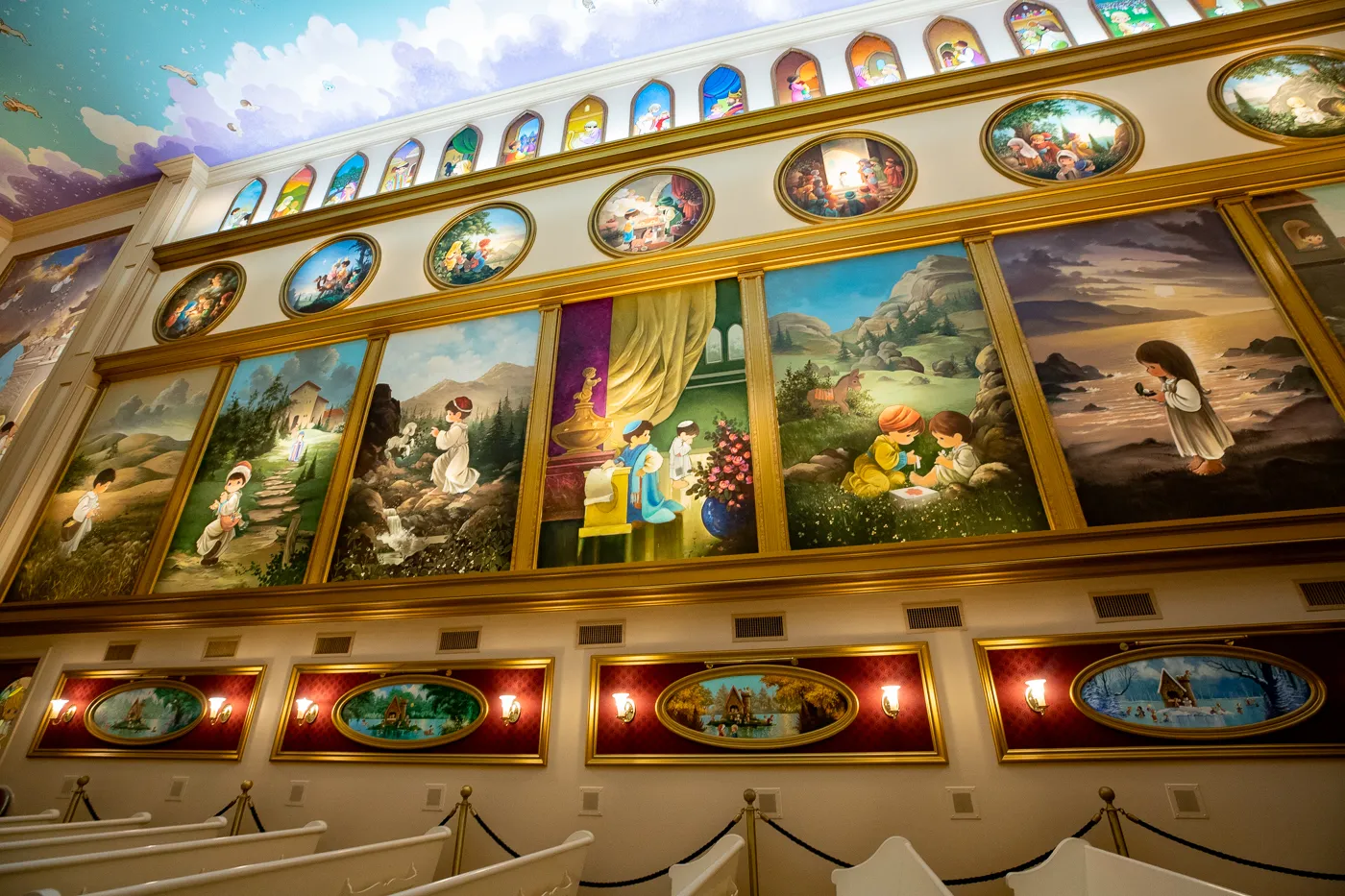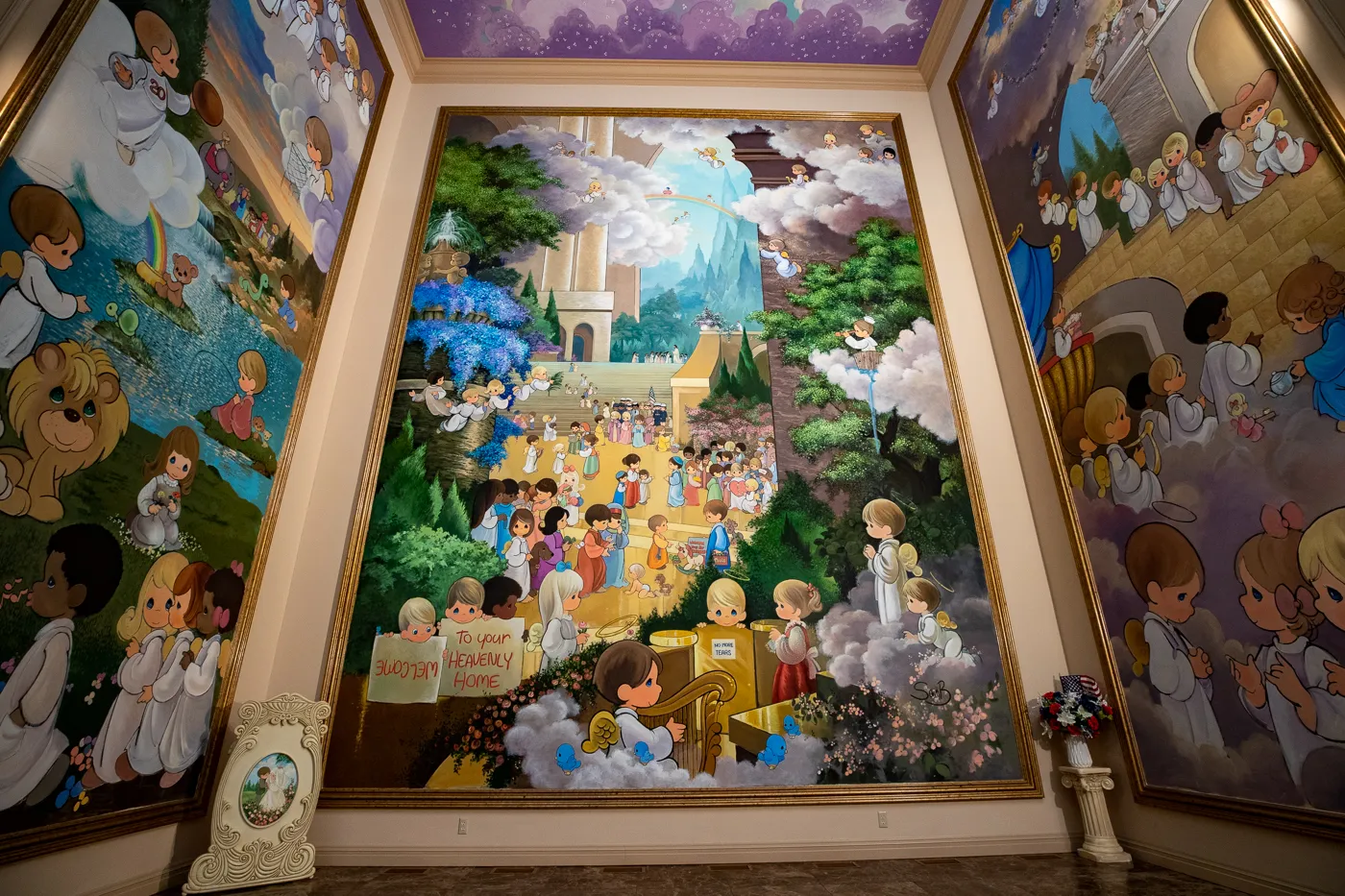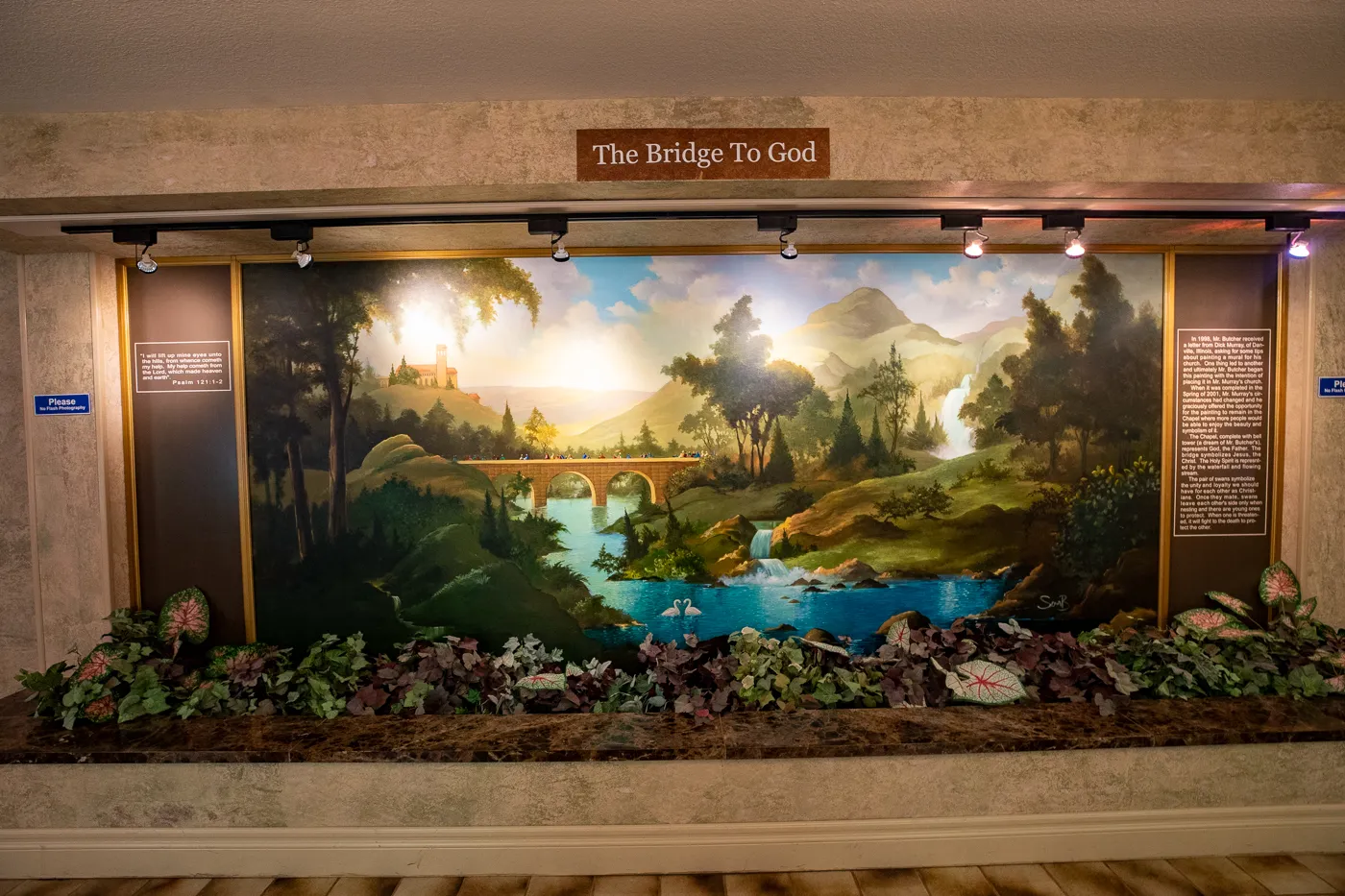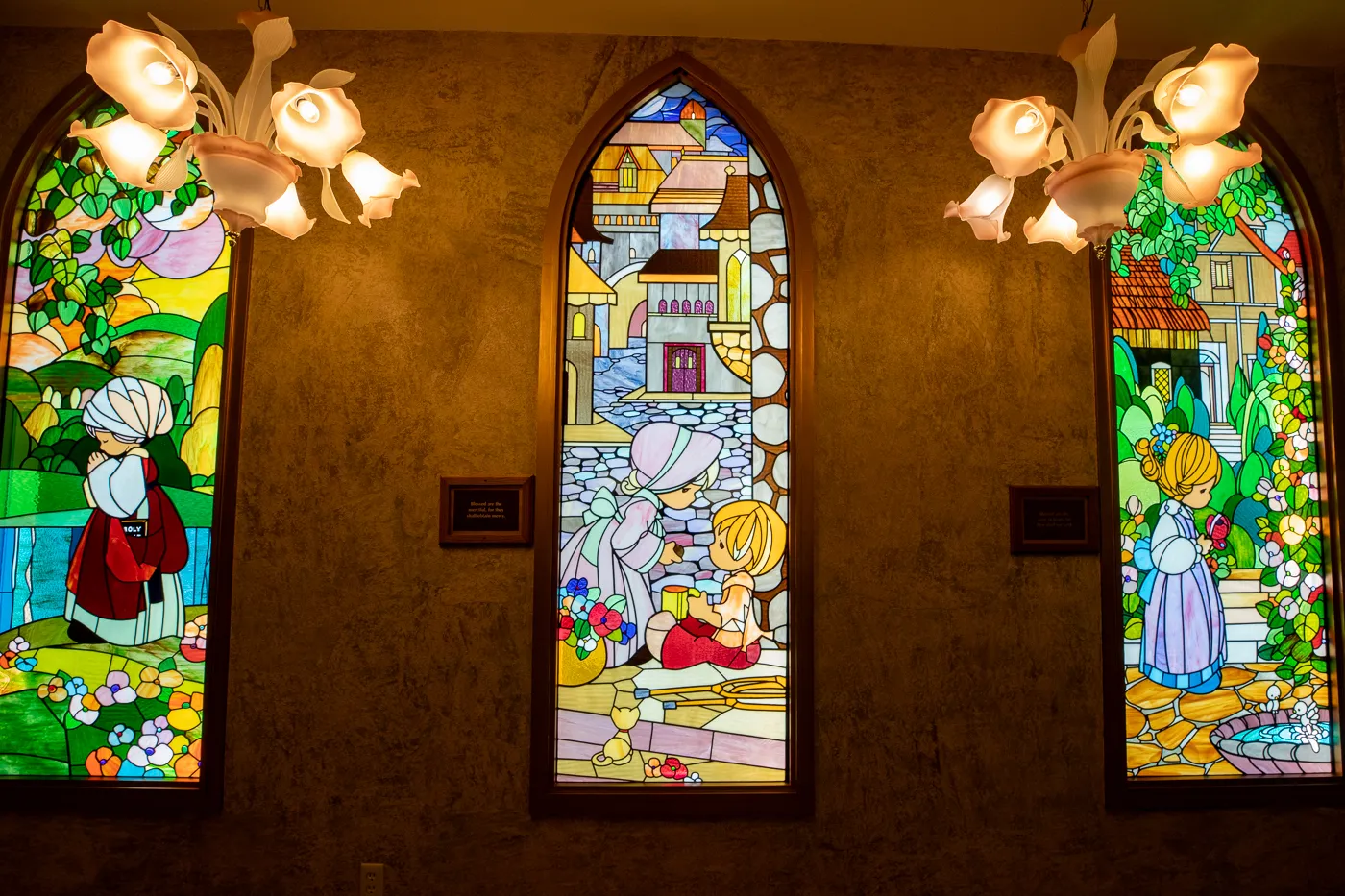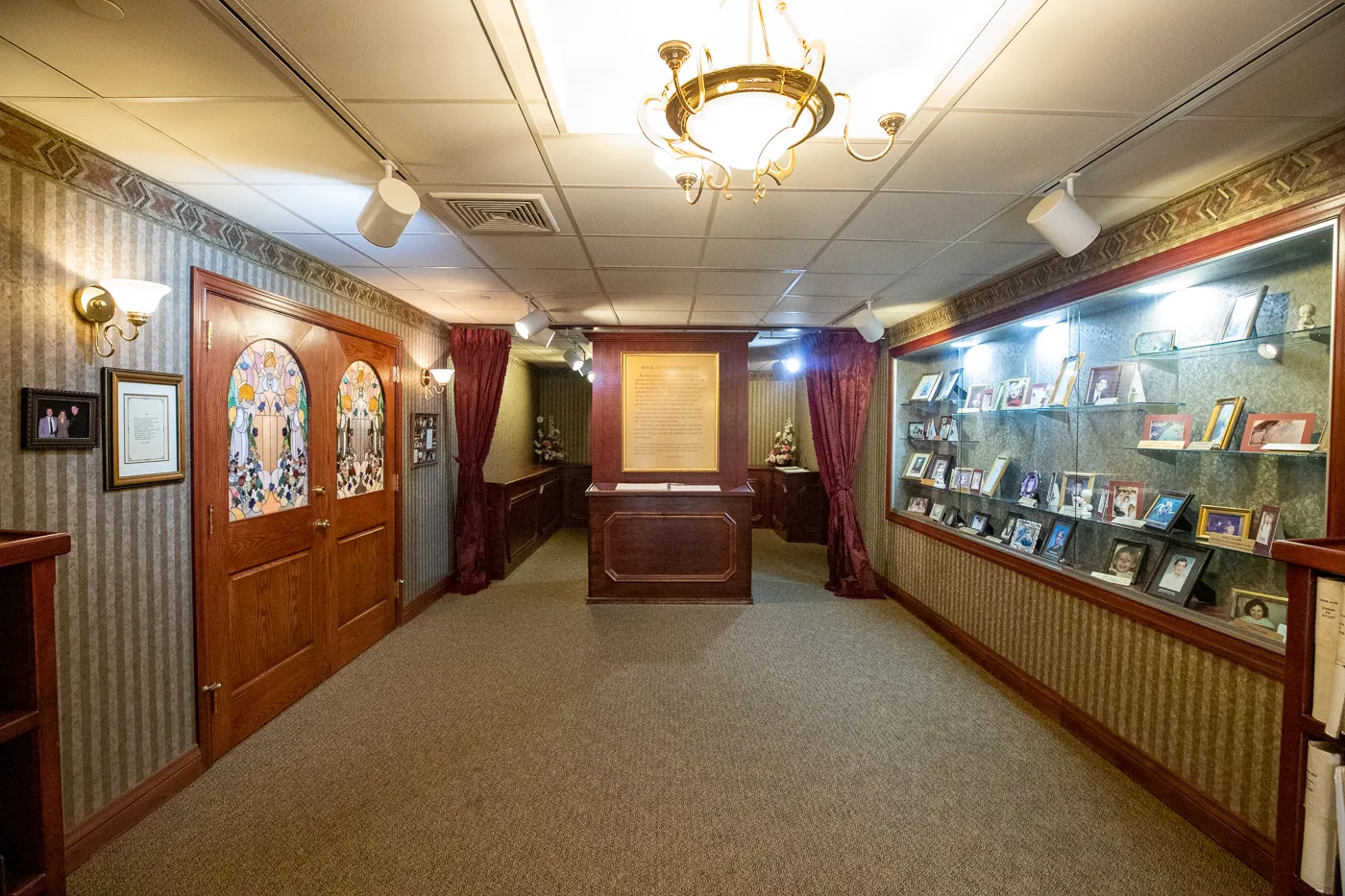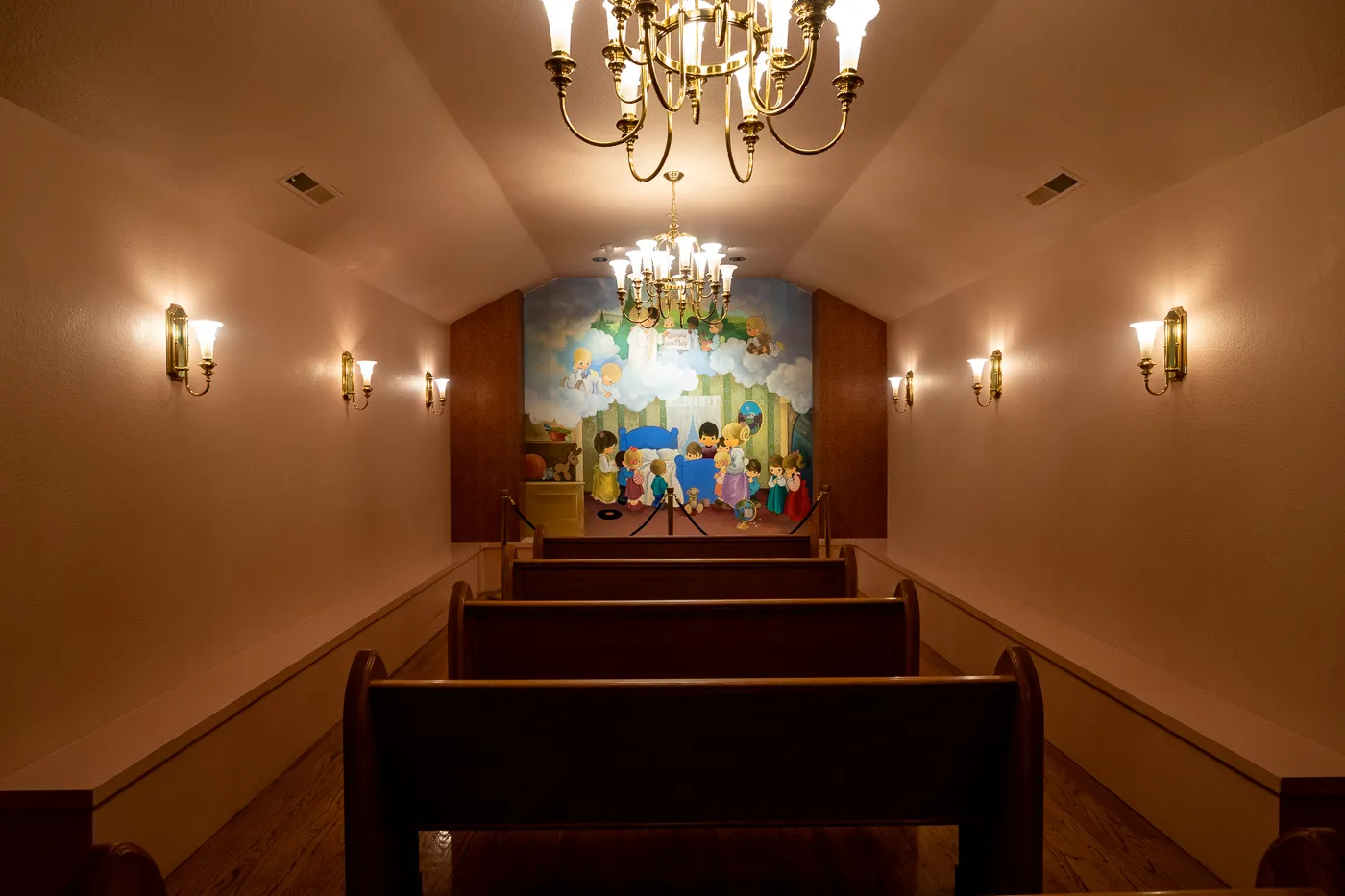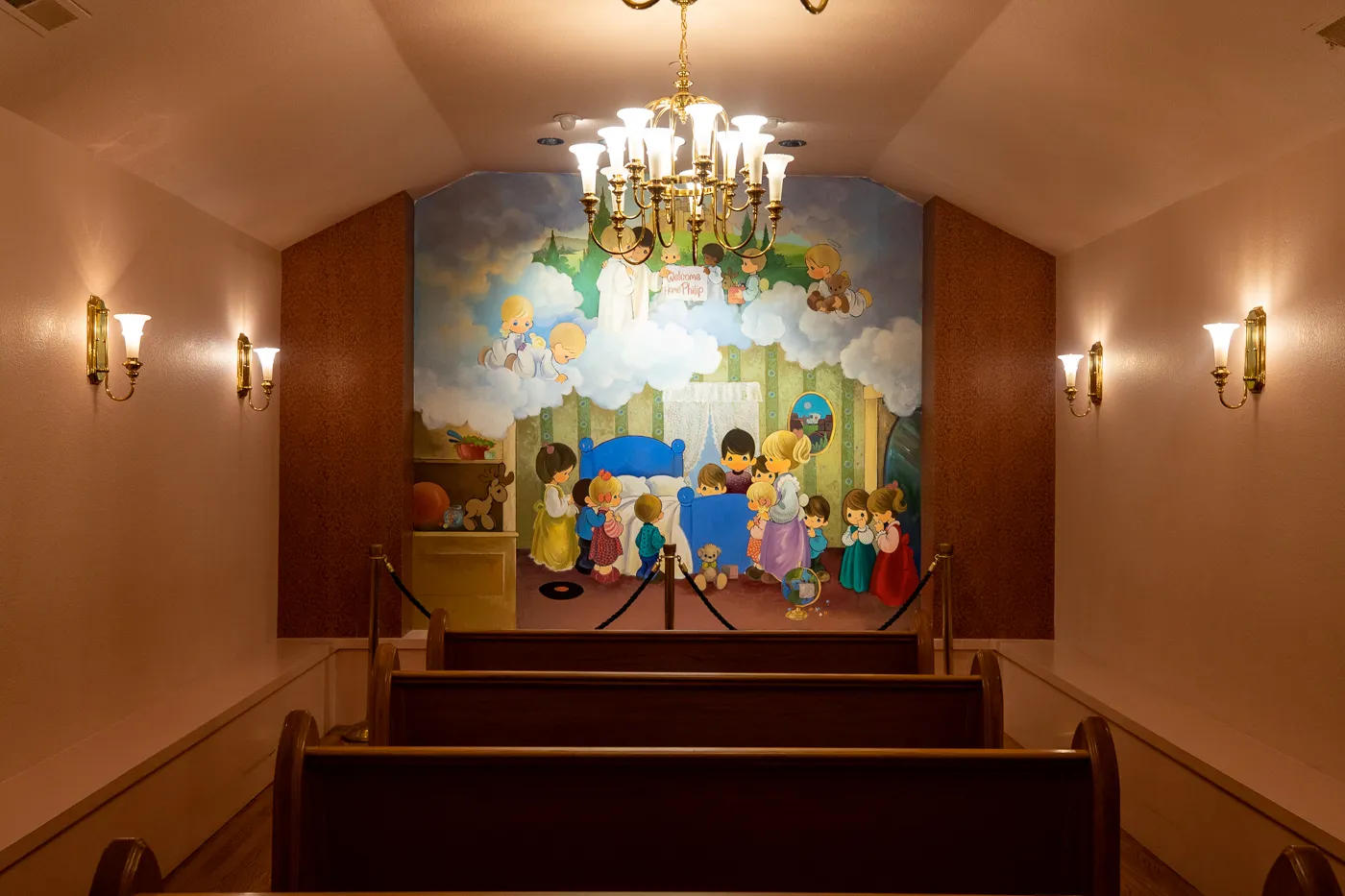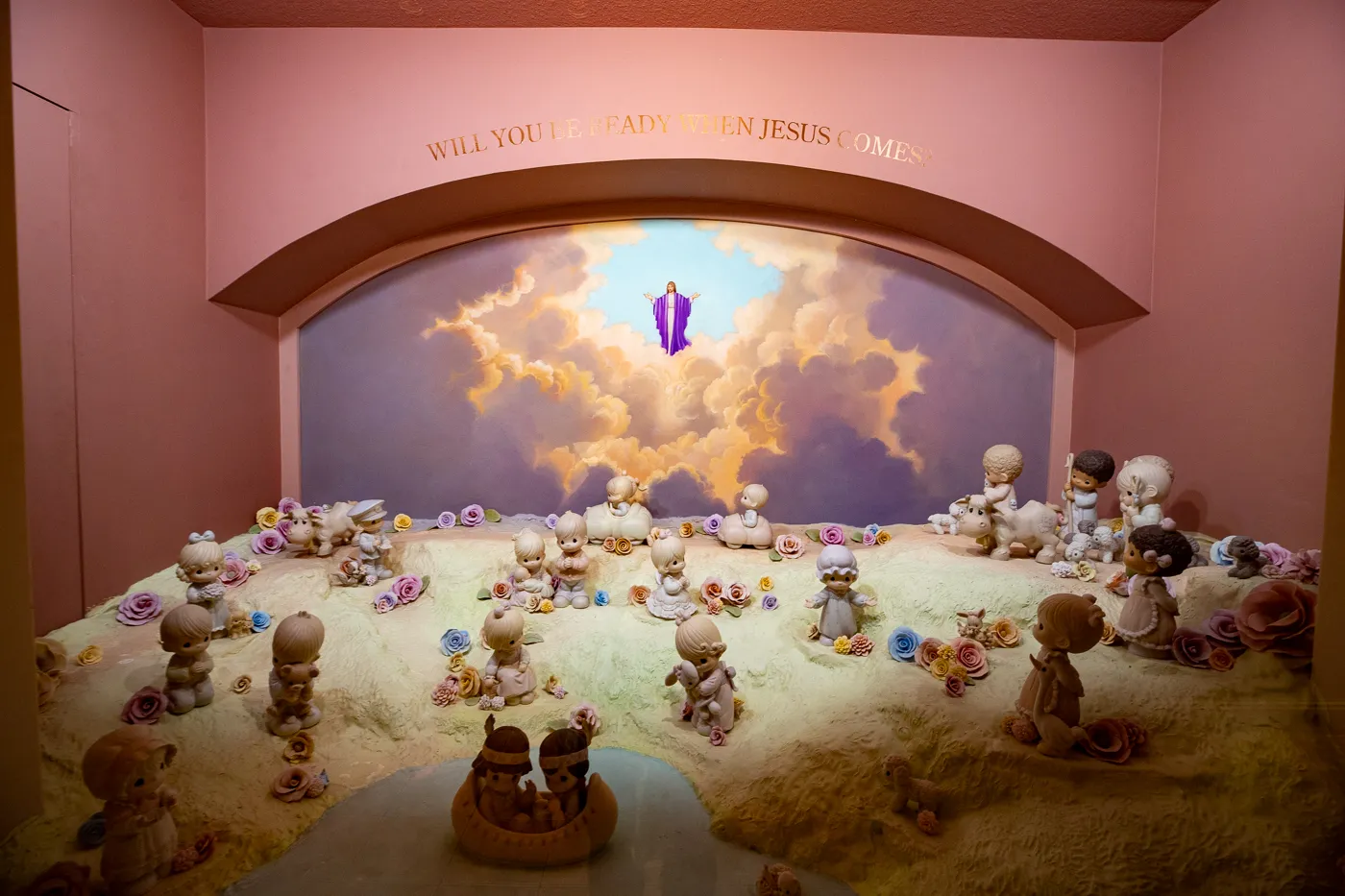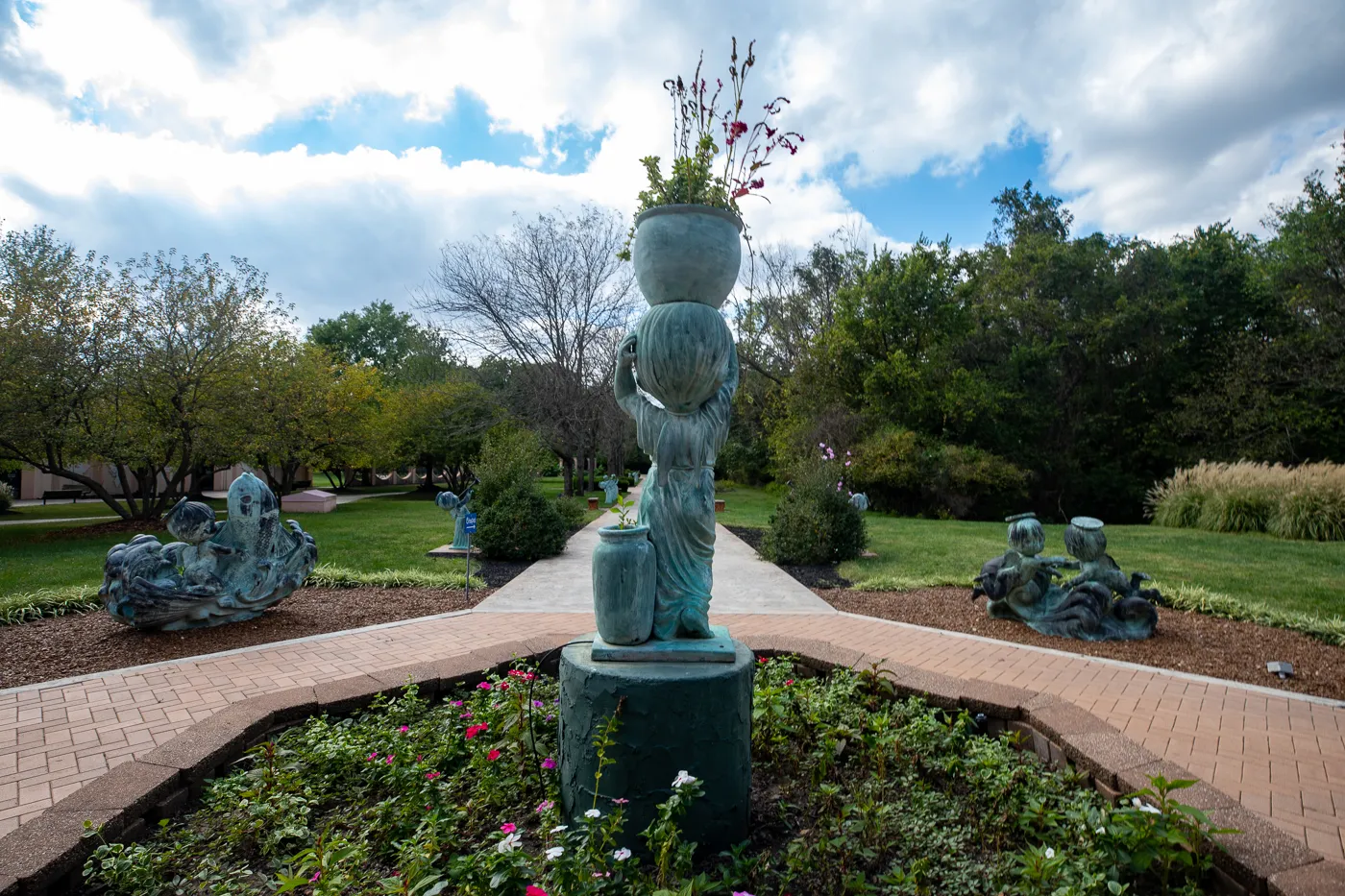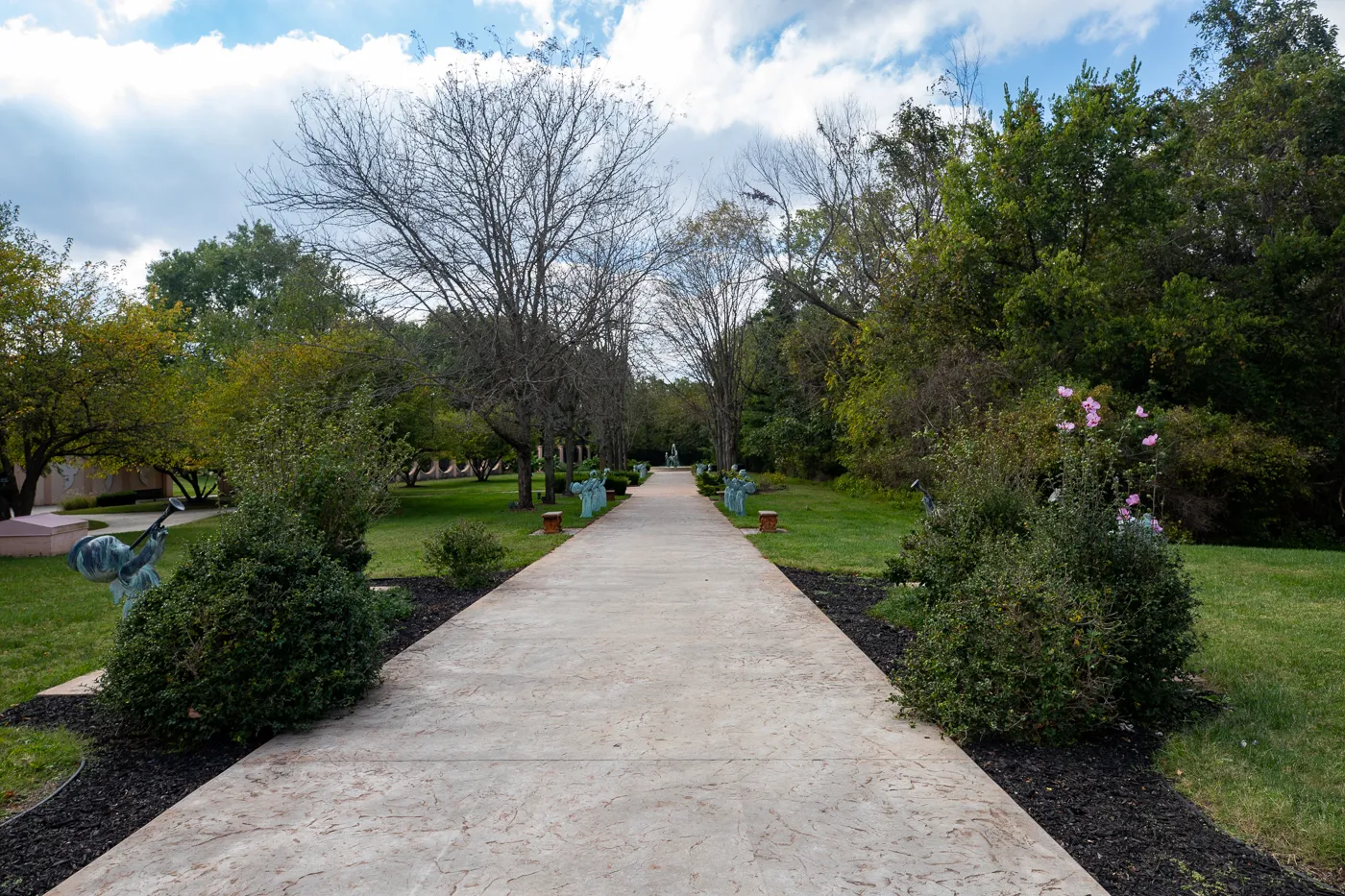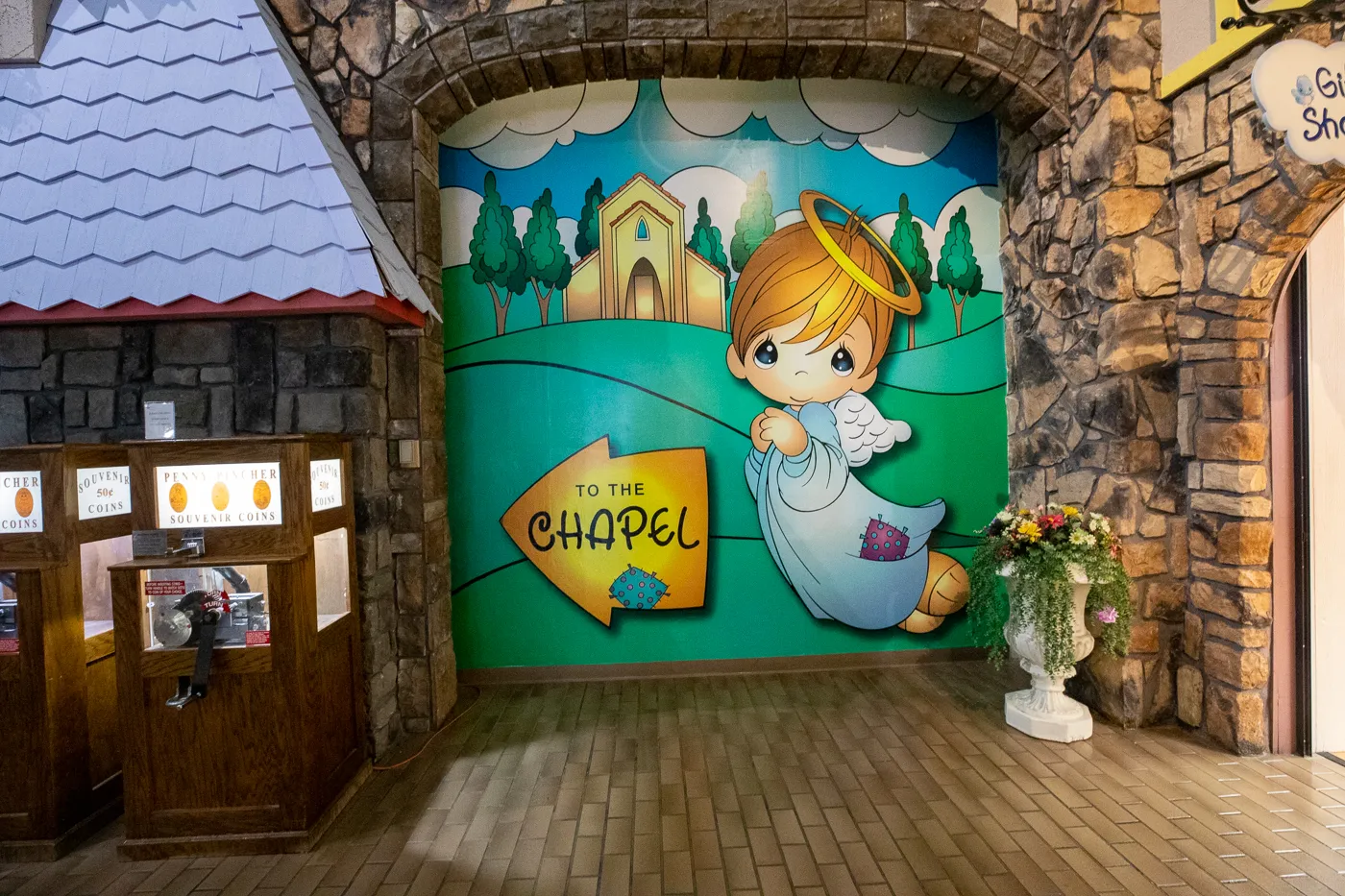 After you visit this Missouri roadside attraction, check out some other fun sites in the state: SuperTAM on 66 (Superman Museum & Ice Cream), Route 66 Mural Park, the Missouri Route 66 Welcome Center, and the Giant Praying Hands.
Precious Moments Chapel
Address: 4321 S Chapel Rd, Carthage, MO 64836
Cost: Free
Hours: 10am-4pm, daily
Visit the attraction's official website for up-to-date hours
Pin this Missouri roadside attraction: