If you're driving Route 66 and see this junkyard of a place out of your car's window, you might assume it's been long shuttered and be tempted to keep driving by. But Hackberry General Store in Kingman, Arizona is alive and well on Route 66. So pull over, get out of your car, and explore the nostalgia of this famous Route 66 attraction.
The business opened in 1934 as The Northside Grocery in Hackberry, serving as a service and gas station and general store for locals and Route 66 travelers. The town had been founded in 1874 when silver was found in the area, and it continued to grow as ranchers and miners began migrating there. By 1919, the silver dried up, the mine was closed, and the area suffered. When Route 66 was later routed through the now ghost town, the business thrived.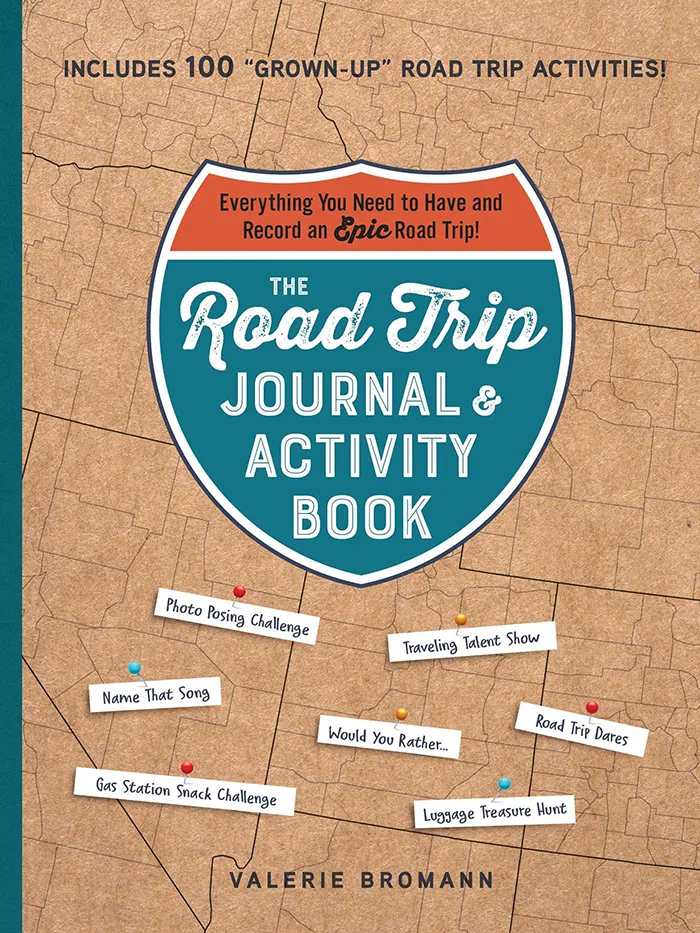 The Road Trip Journal & Activity Book
Everything You Need to Have and Record an Epic Road Trip!
Enjoy fun games and challenges to pass the time on your next road trip and have a keepsake to look back on for years to come with this entertaining must-have for your next vacation.
Unfortunately, in the late 1970s, the construction of I-40 allowed visitors to once again bypass the area between Kingman and Seligman. Business declined and it was forced to close.
In 1992 Hackberry General Store was acquired by Bob Waldmire, an artist who was known for his family's Cozy Dogs and for traveling The Mother Road in his orange 1972 Volkswagen Microbus (on display at the Route 66 Association Hall of Fame & Museum in Pontiac, Illinois). He reopened the business as a souvenir shop and Route 66 information center.
In 1998 Waldmire sold the business to John and Kerry Pritchard and, in 2016, they sold it to Amy Franklin, who still runs it today.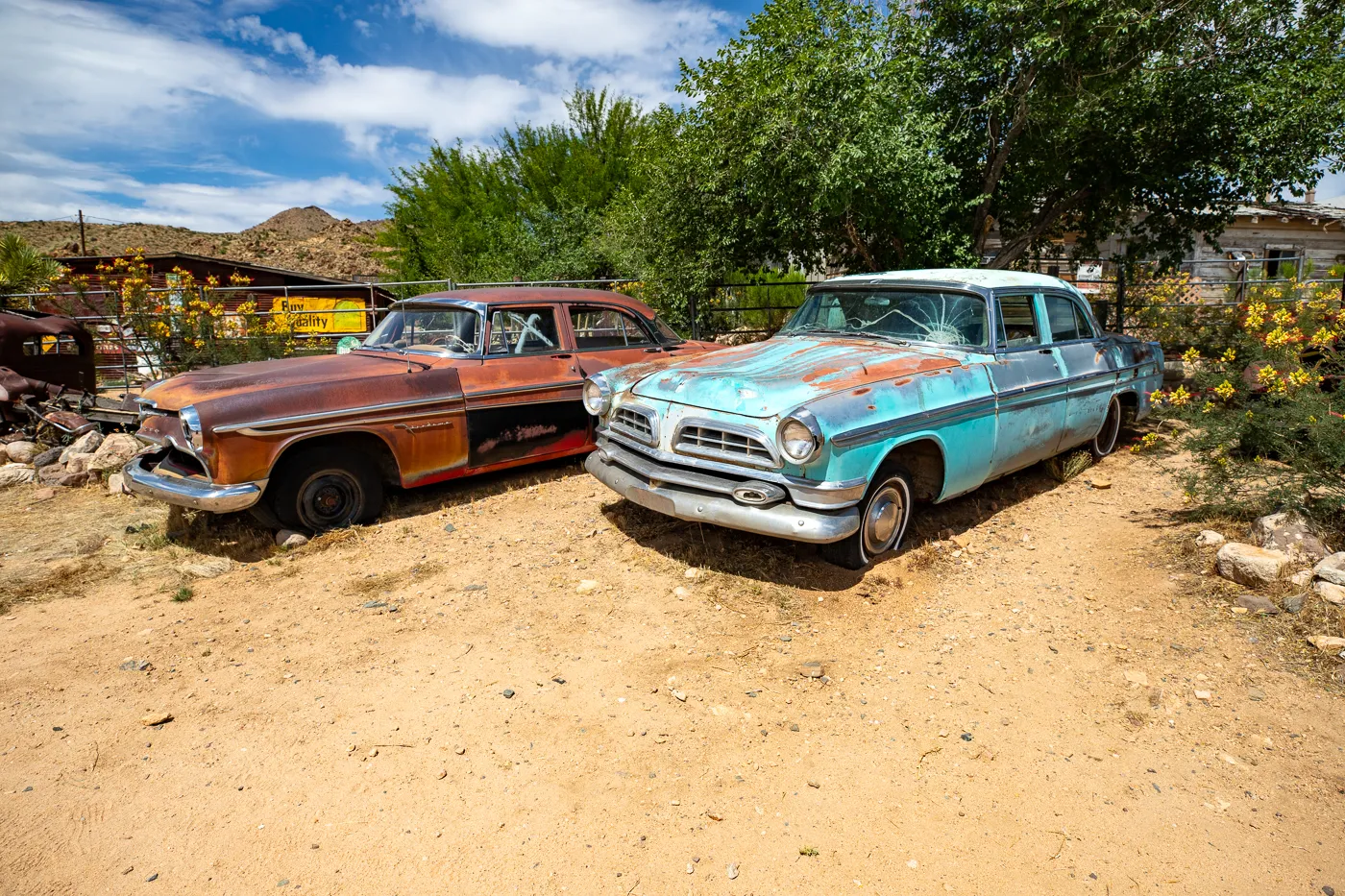 To the ordinary eye, this Arizona road trip stop might look like a junkyard. With the rustic building, menagerie of signs, old dry gas pumps, payphones, and vintage cars strewn across the property. But to the experienced road tripper, it's ripe with history and photo opps. There's a collection of vintage cars from the 1940s and 60s, a Mobil gas Pegasus on the roof, and plenty more relics and memorabilia around.
Inside the general store carries all the souvenirs you'd expect, and many you wouldn't expect! Among the snacks, postcards, magnets, and mugs you can purchase inside is a treasure trove of treasures serving as a museum of Route 66 and the visitors who like to leave their mark.
The ceiling is lined with license plates donated by customers. Another wall features patches and currency from around the world. There's also a recreated 1950s diner, complete with a jukebox, among other artifacts of The Mother Road.
If you can hack it in your road trip itinerary, be sure to visit Hackberry General Store in Kingman, Arizona.
More photos of Hackberry General Store in Kingman, Arizona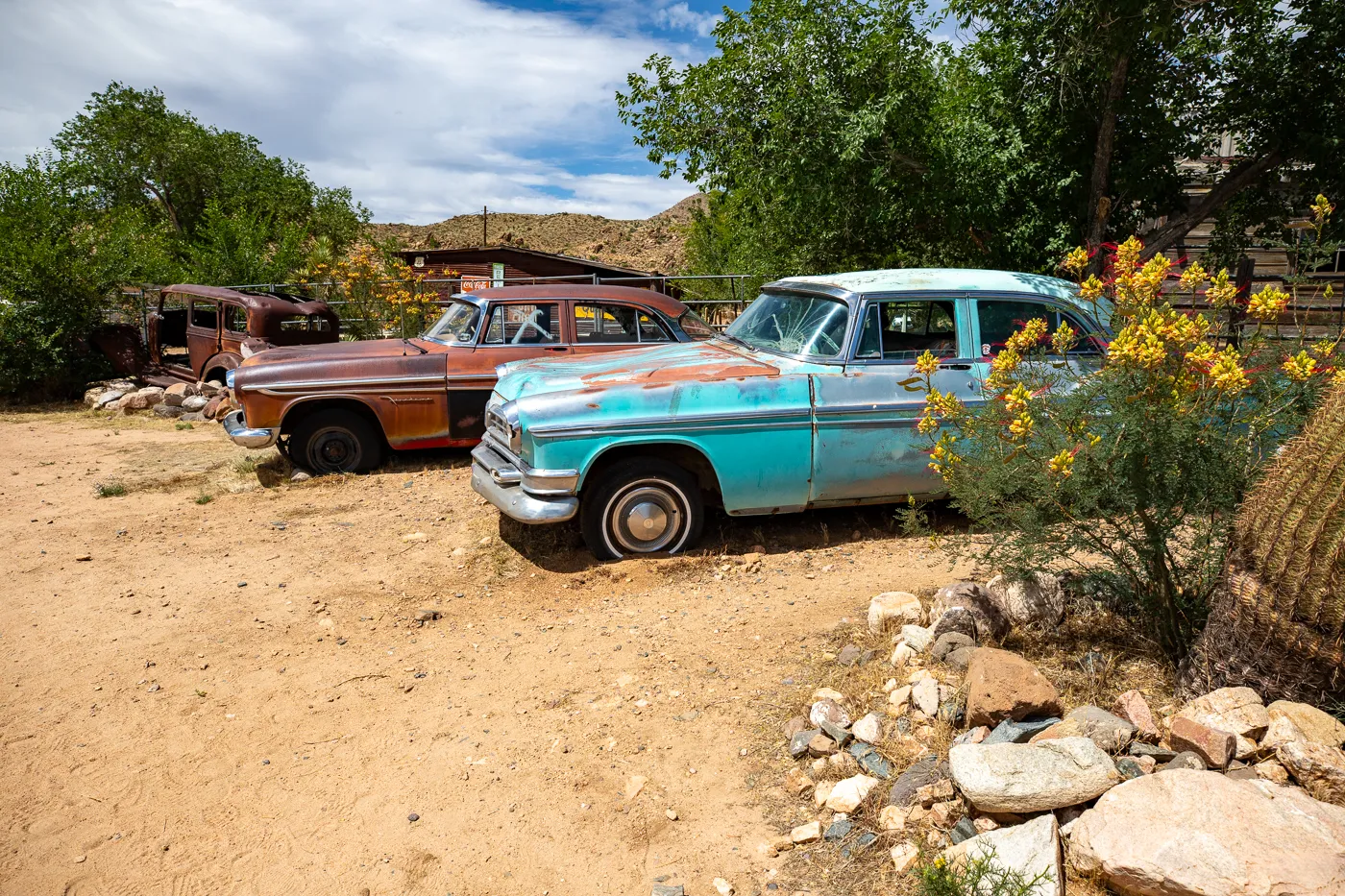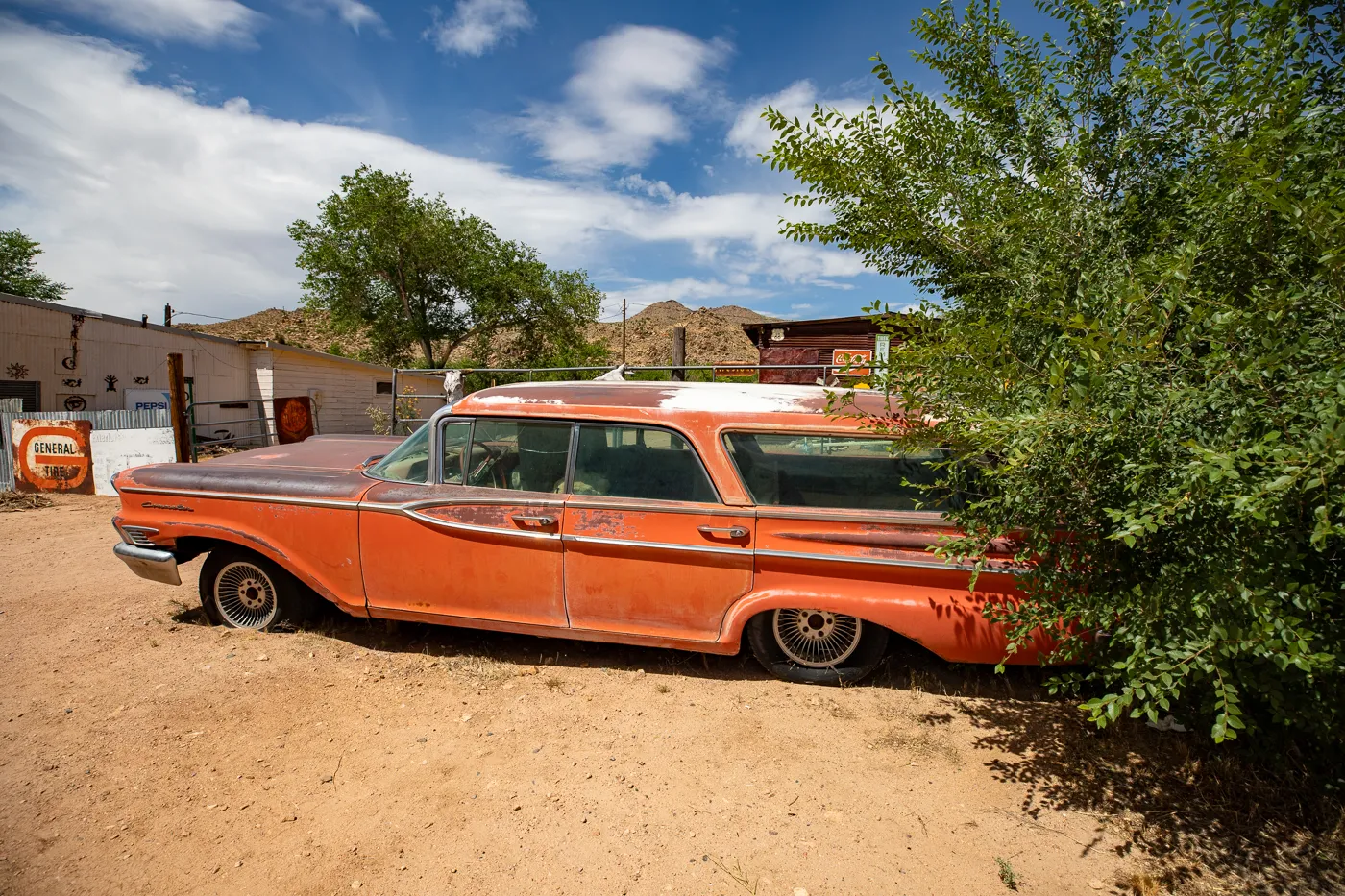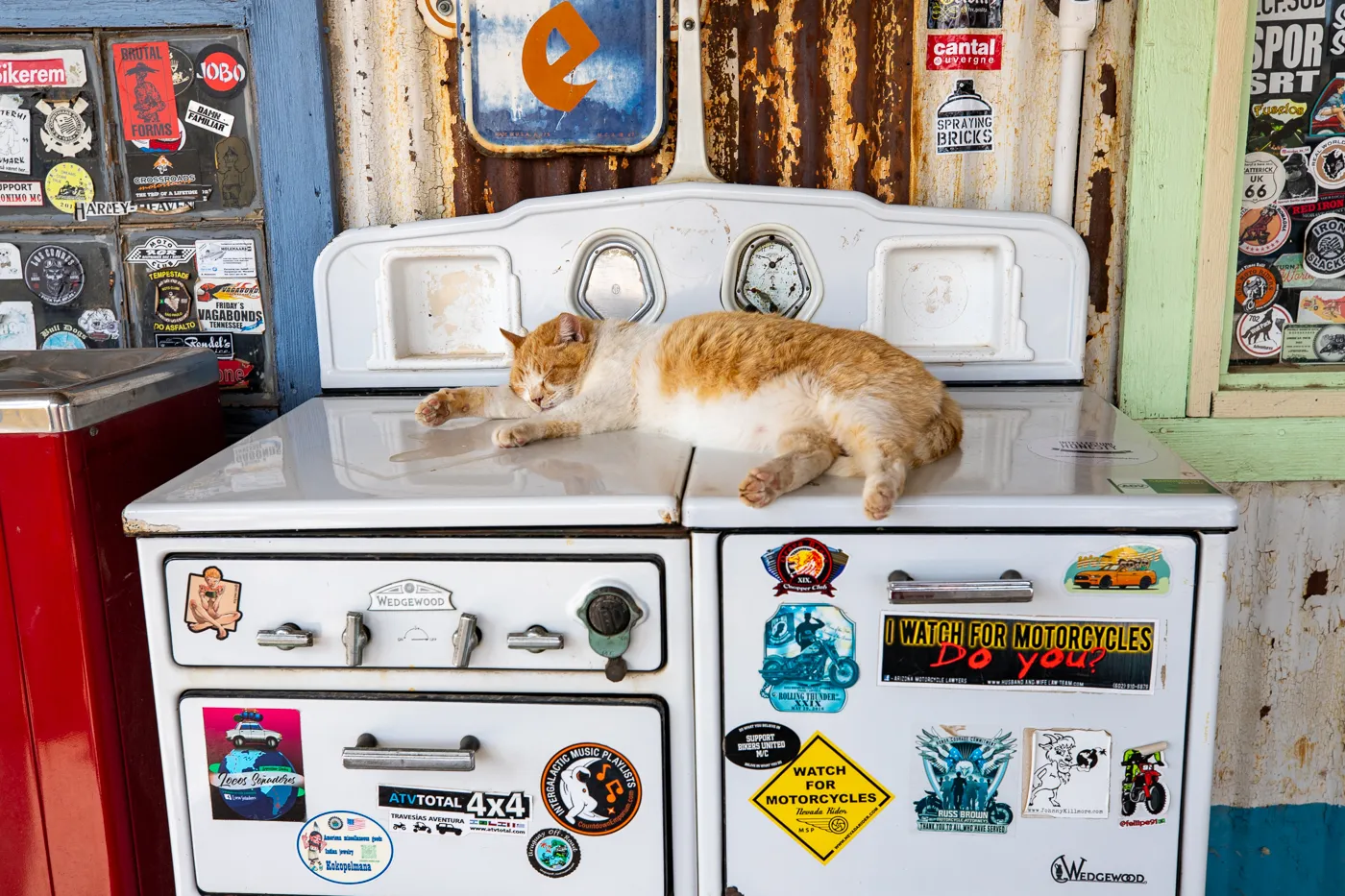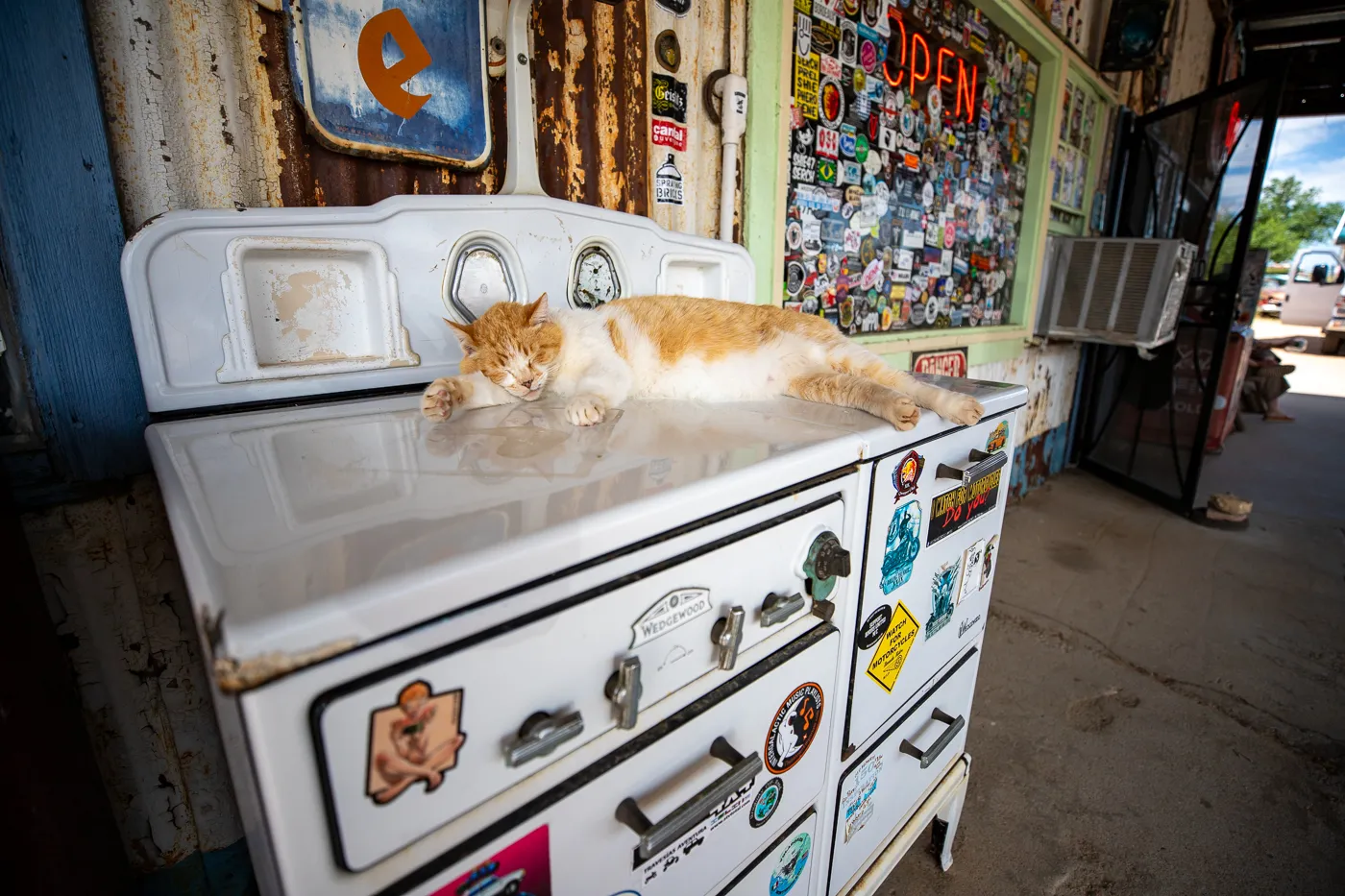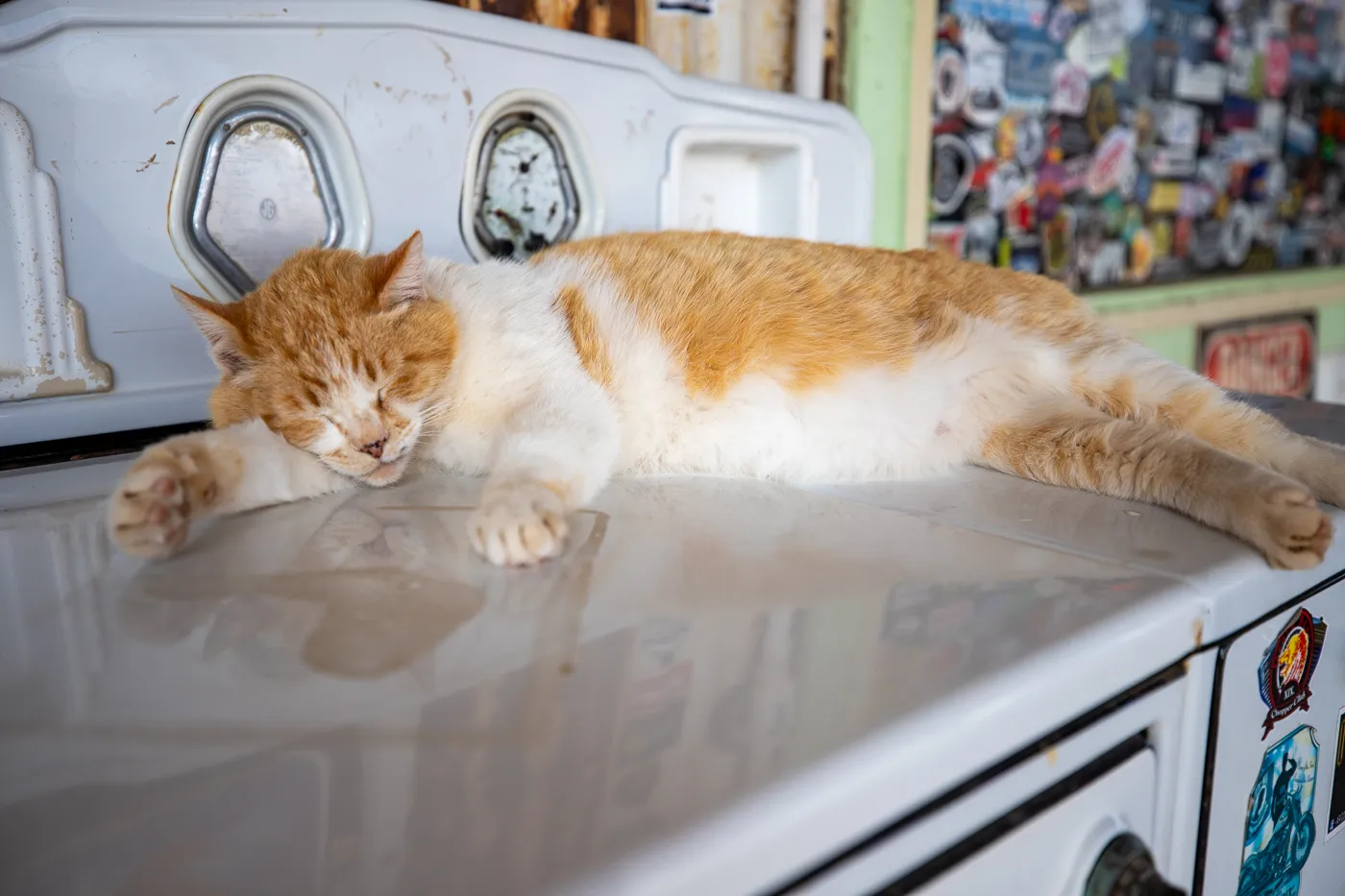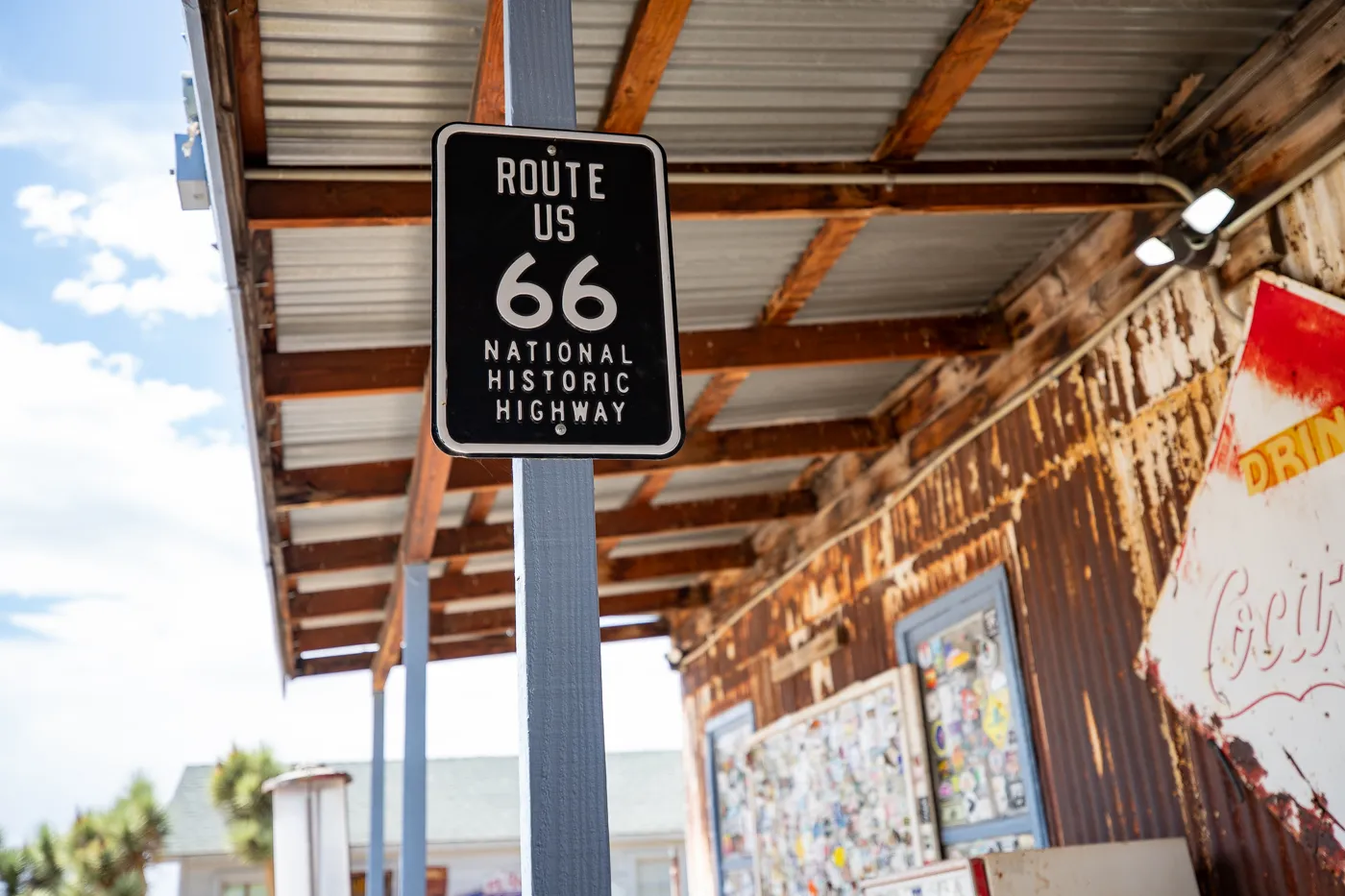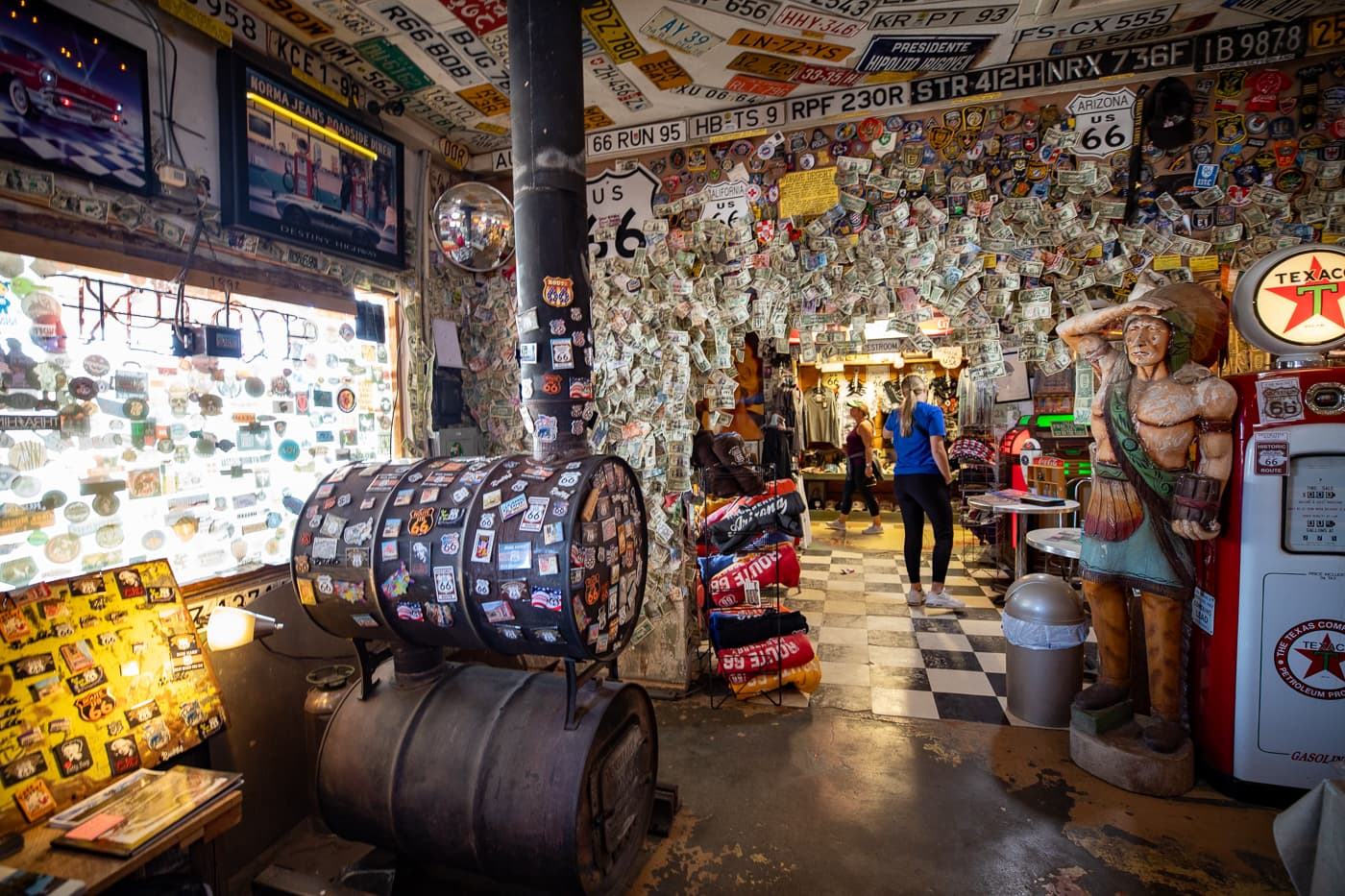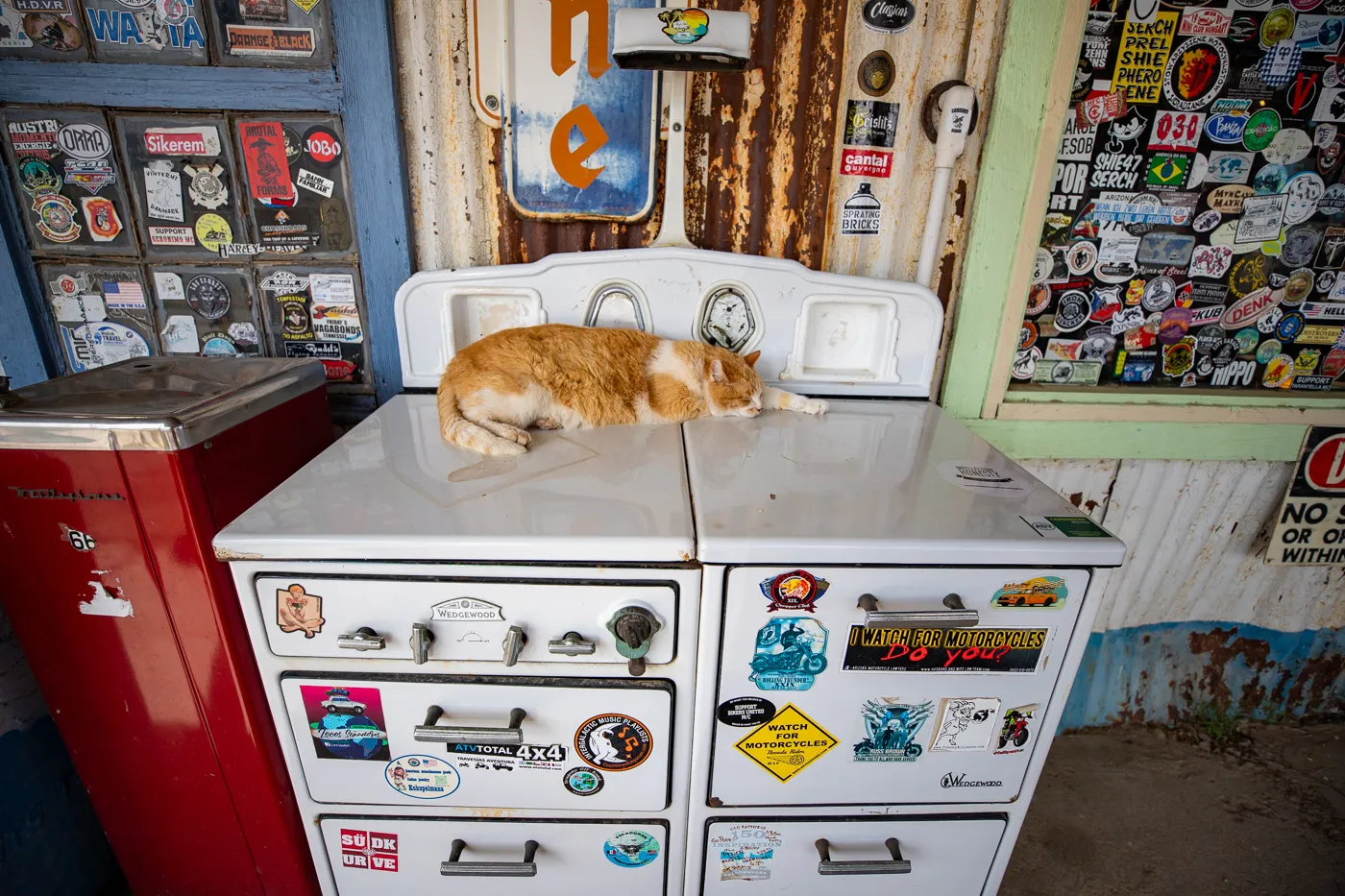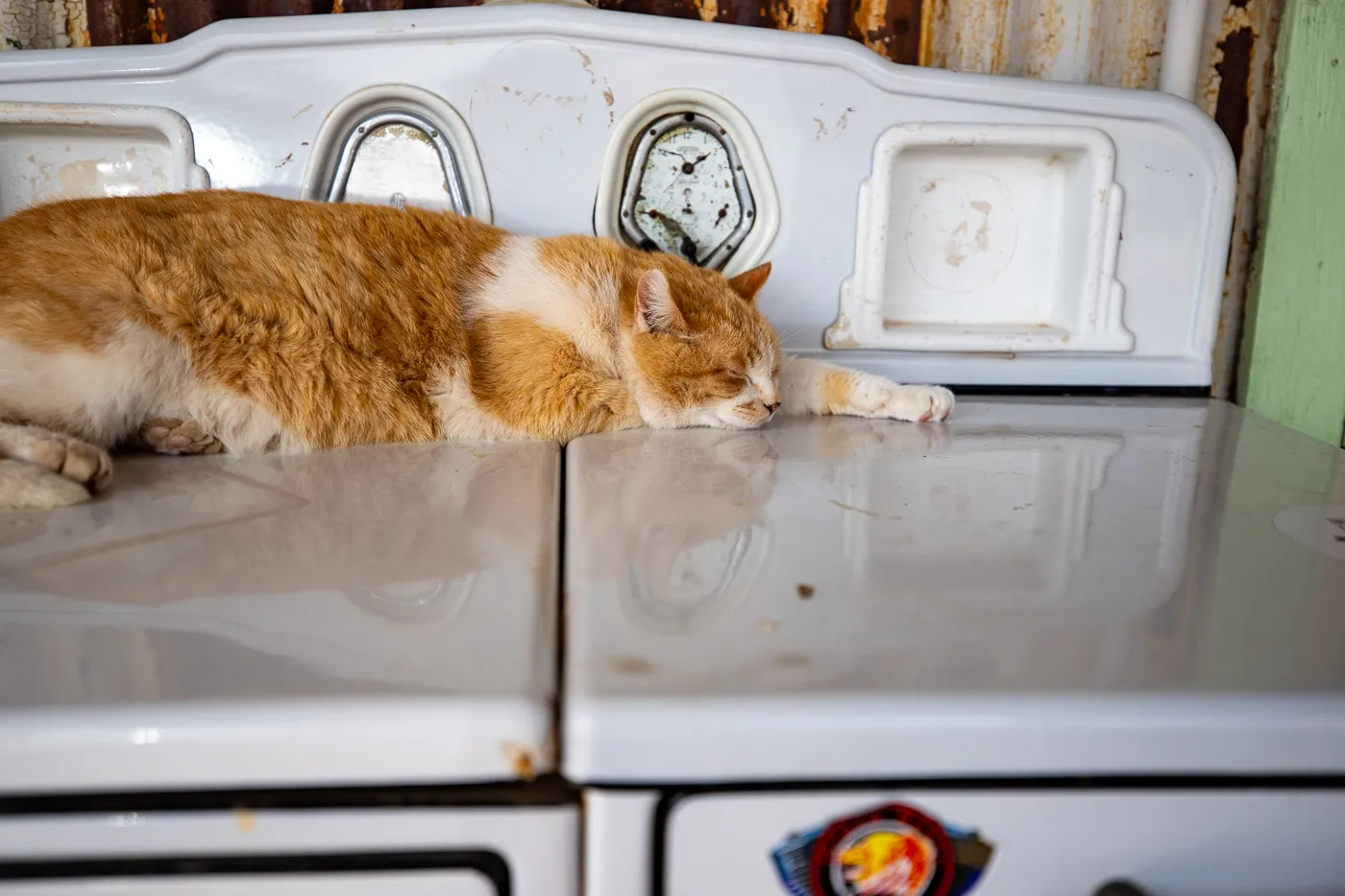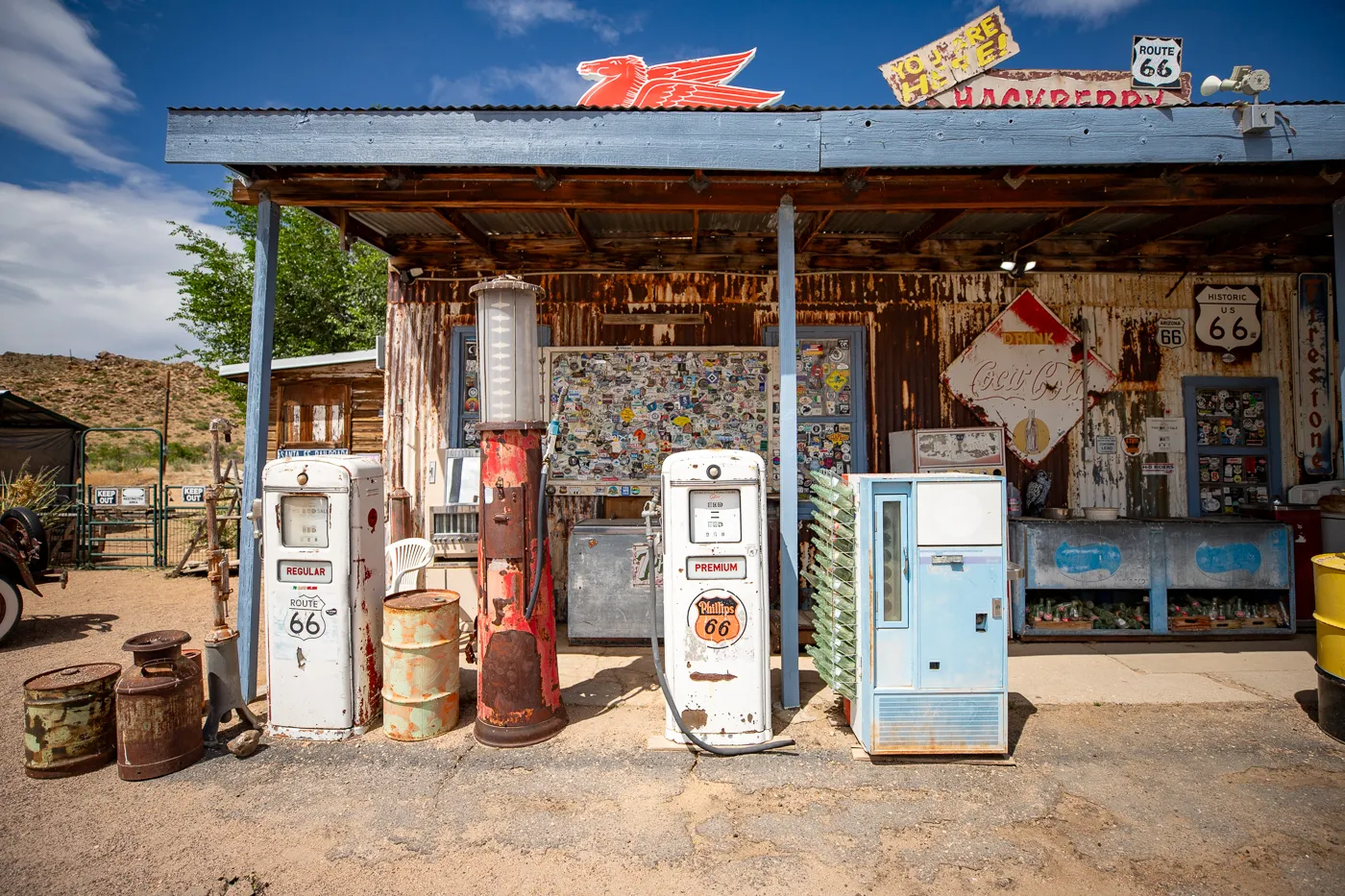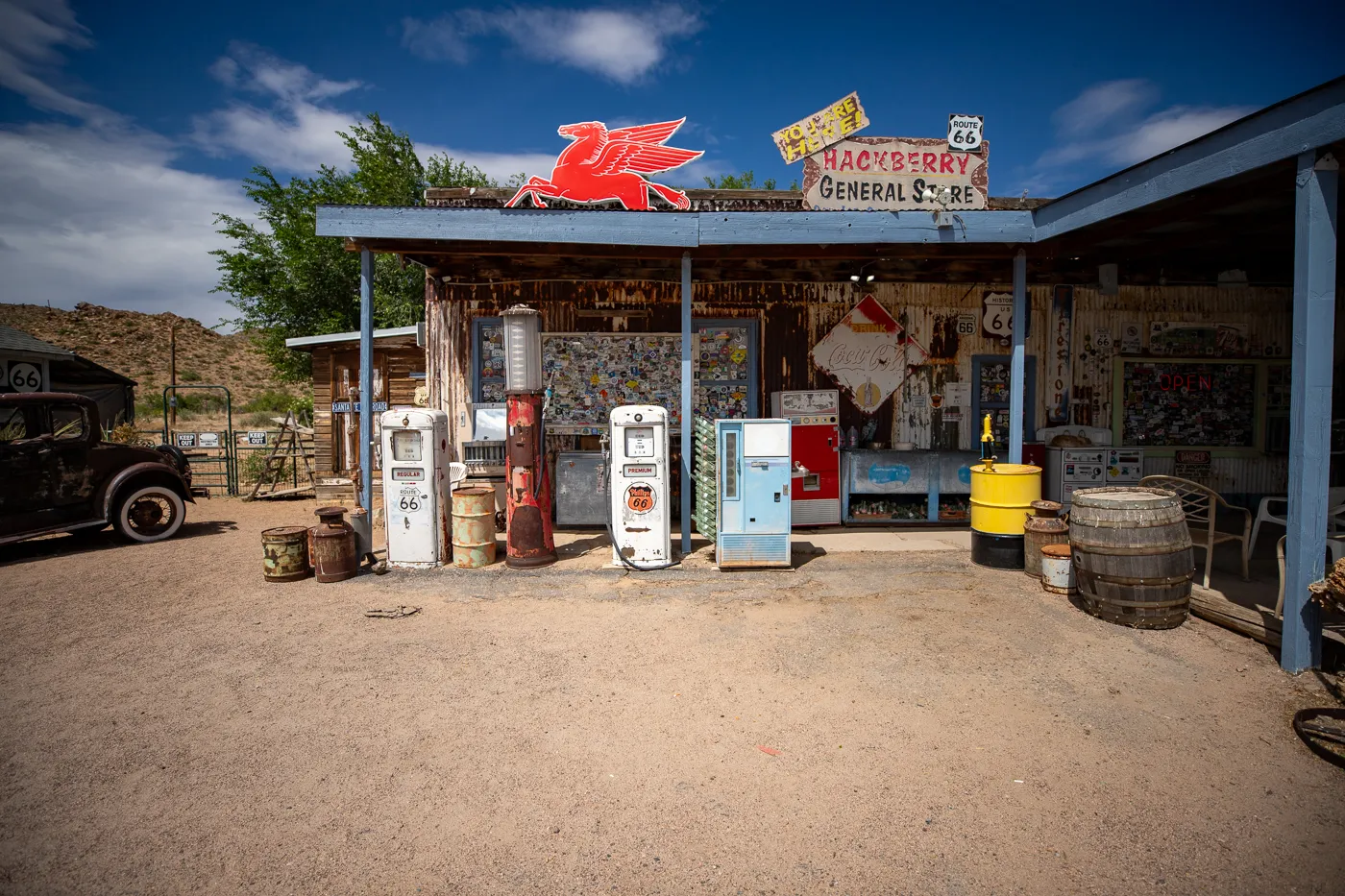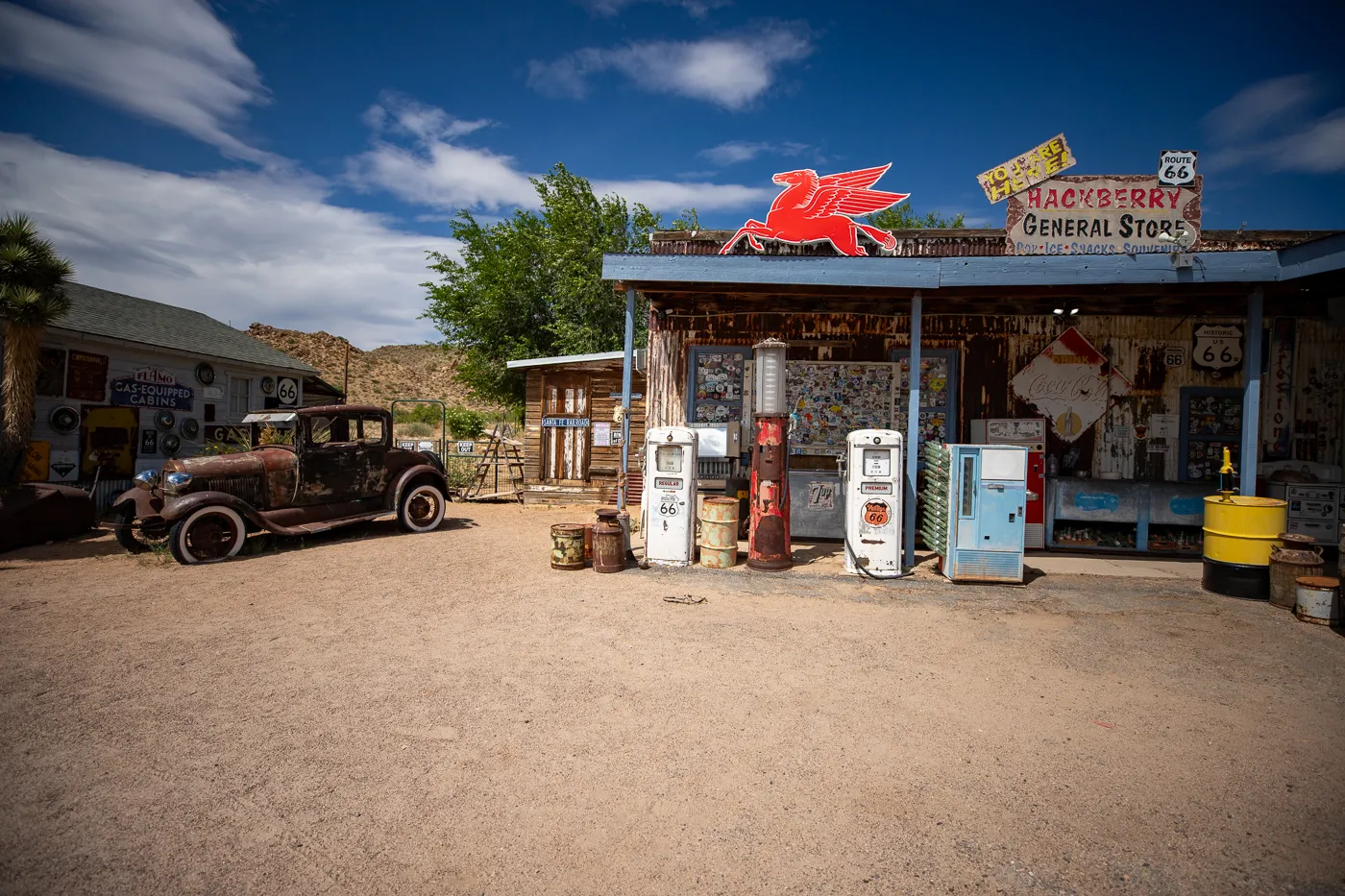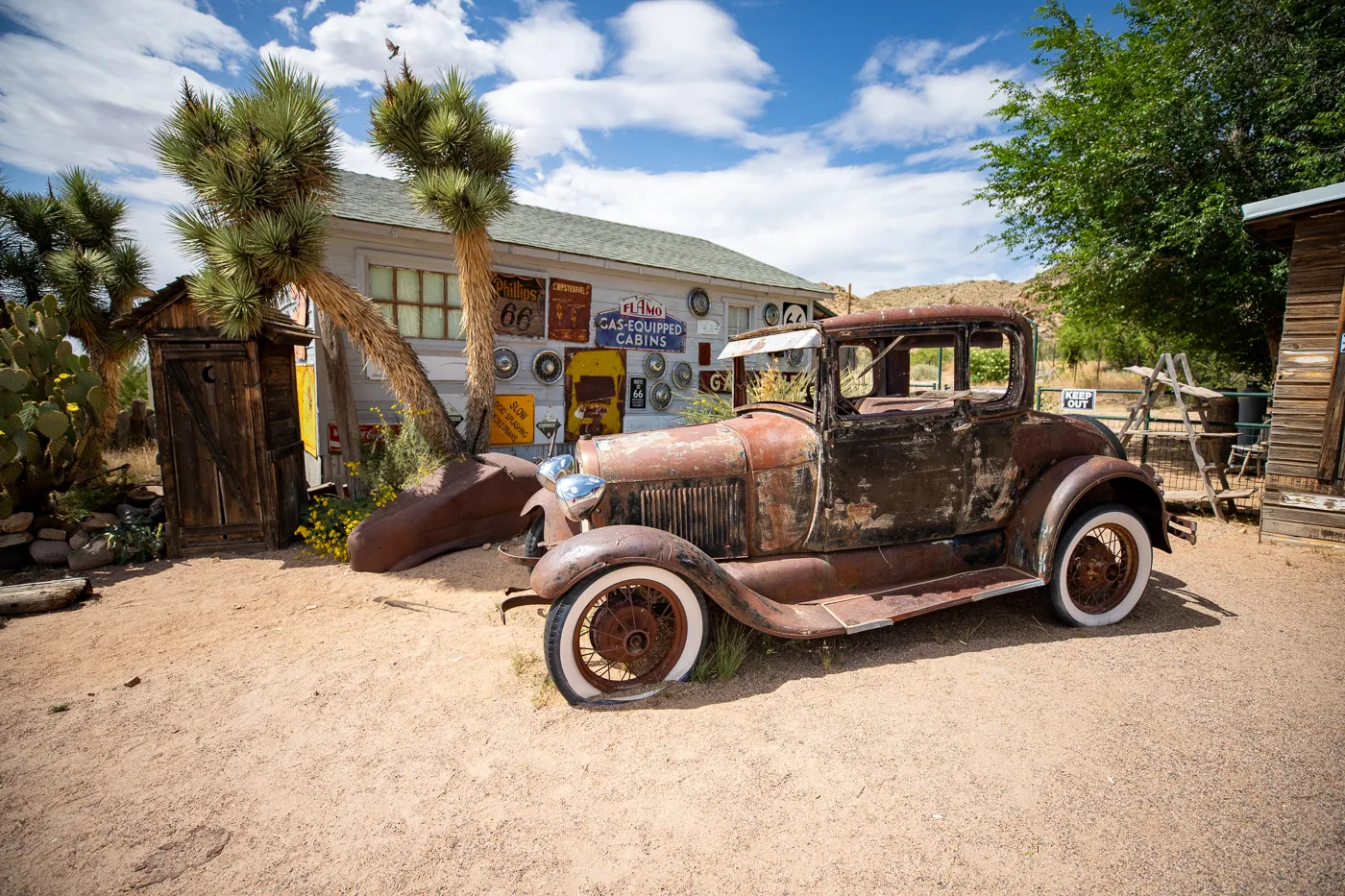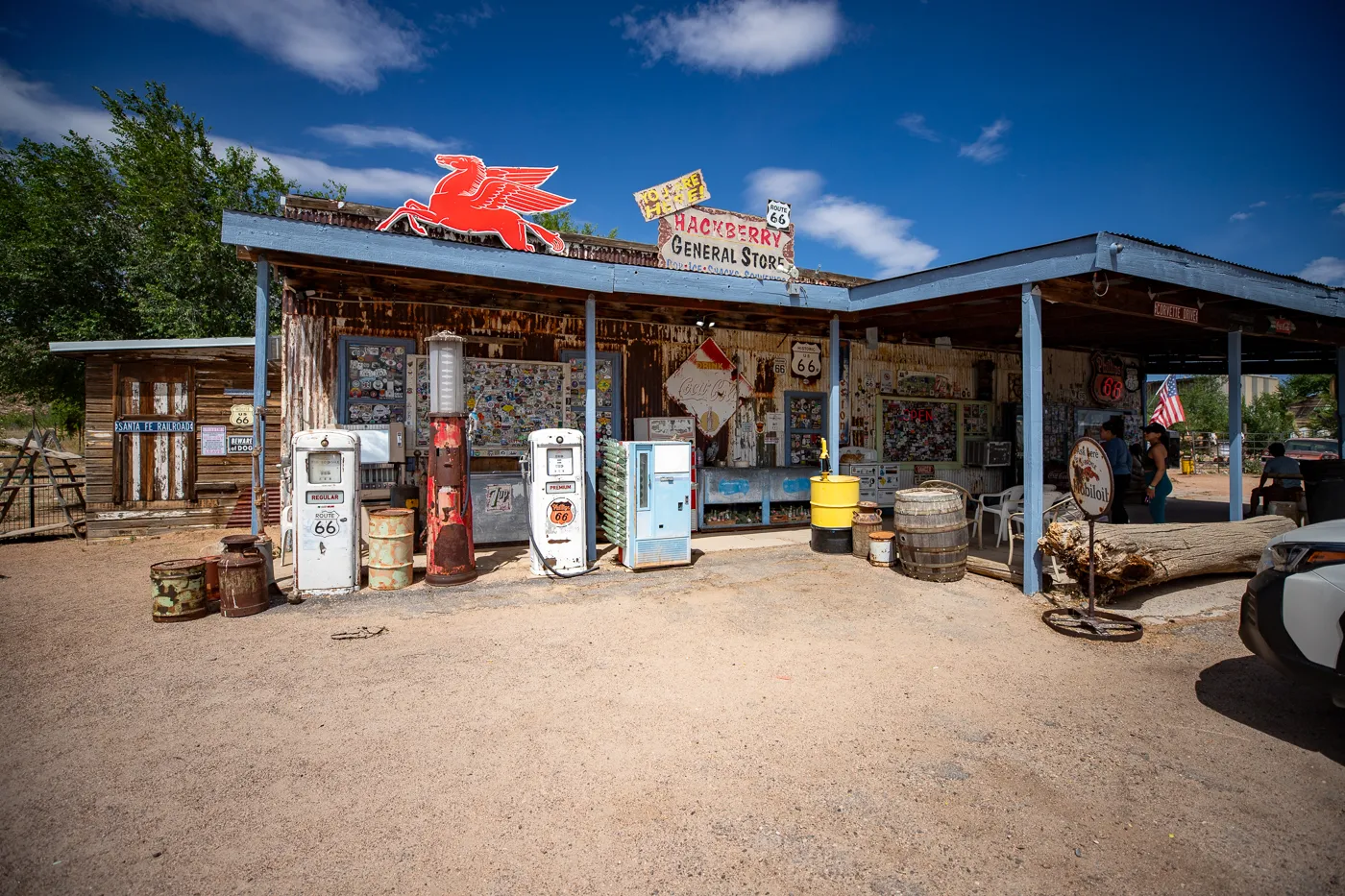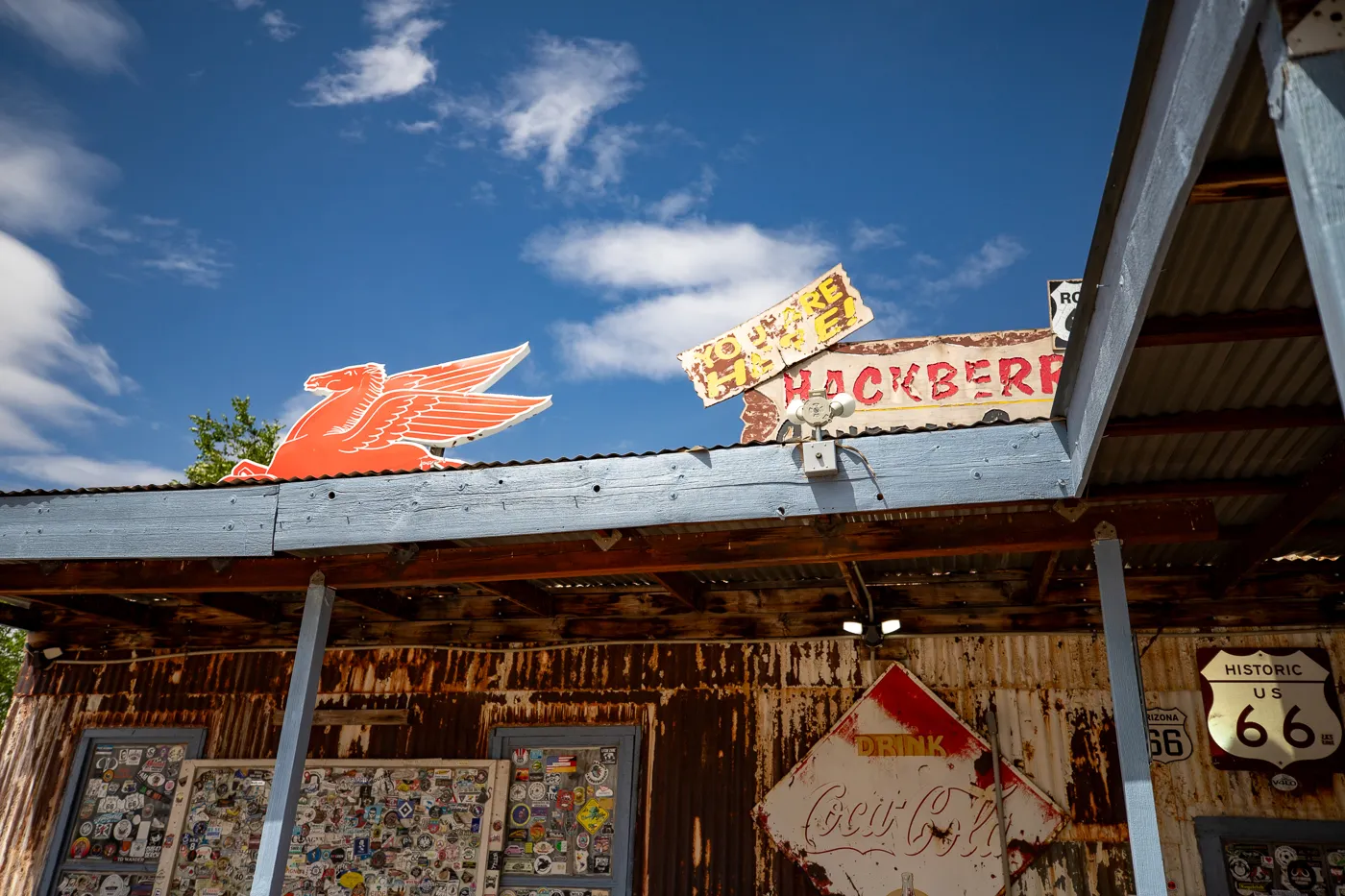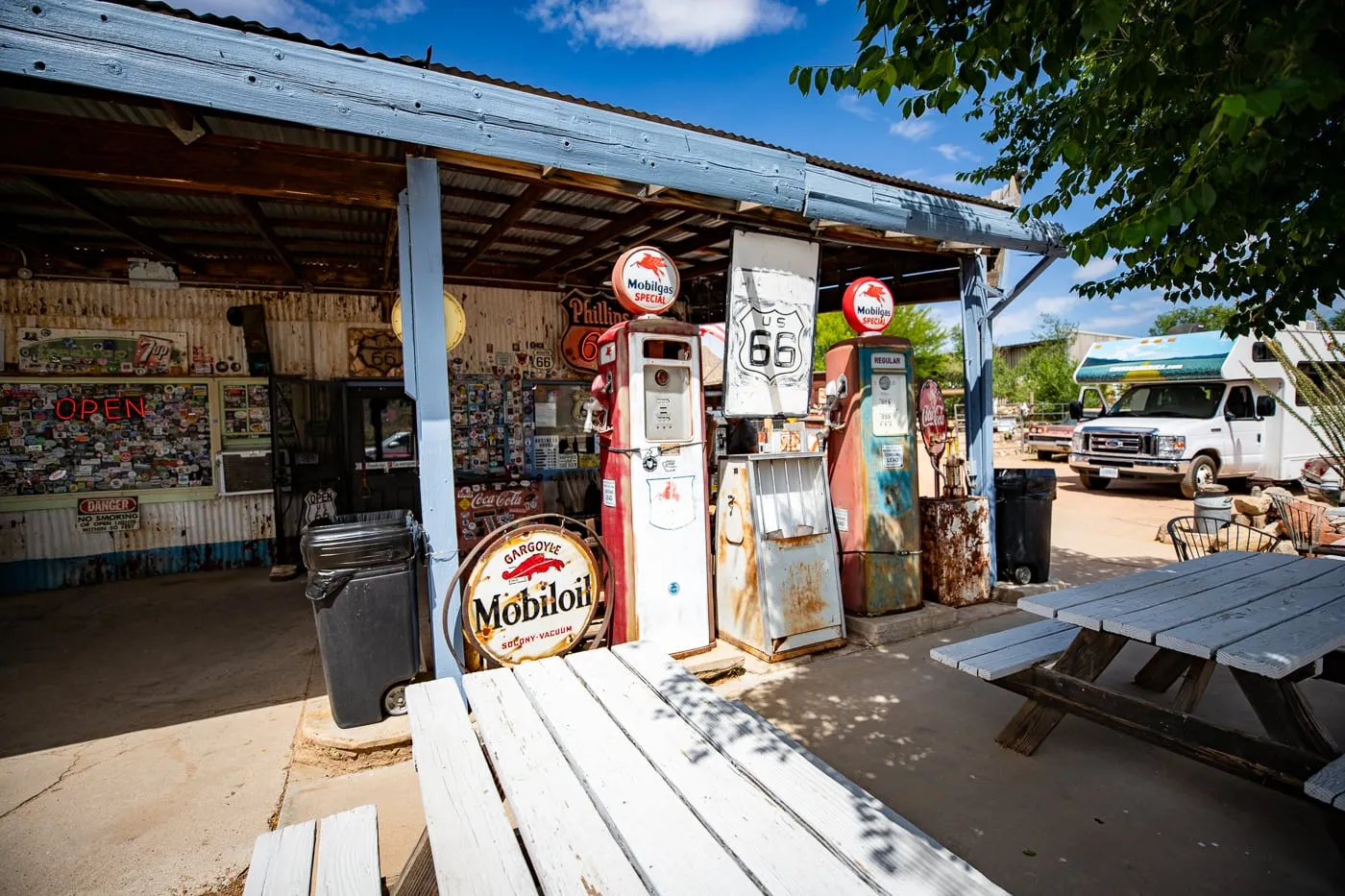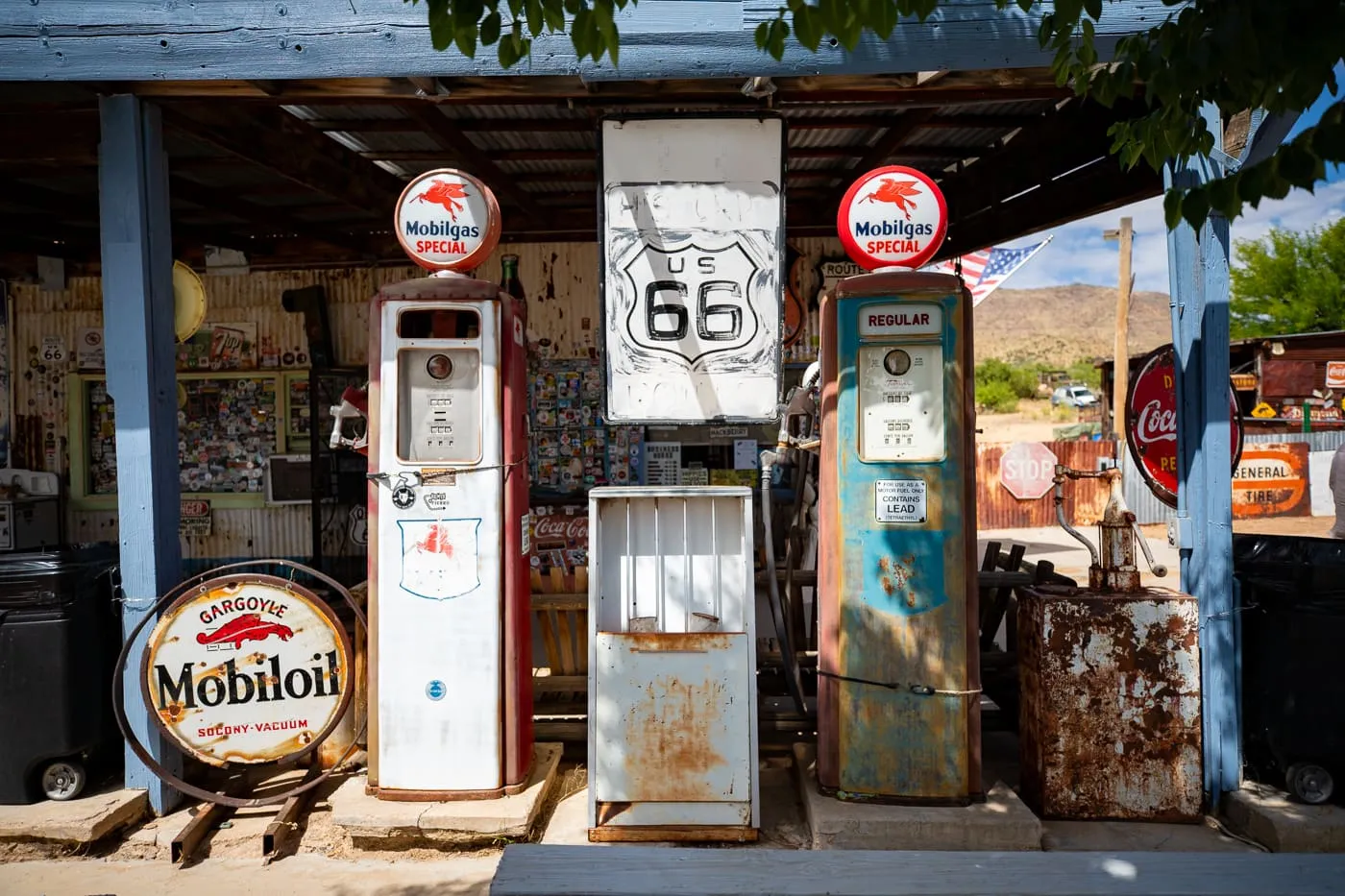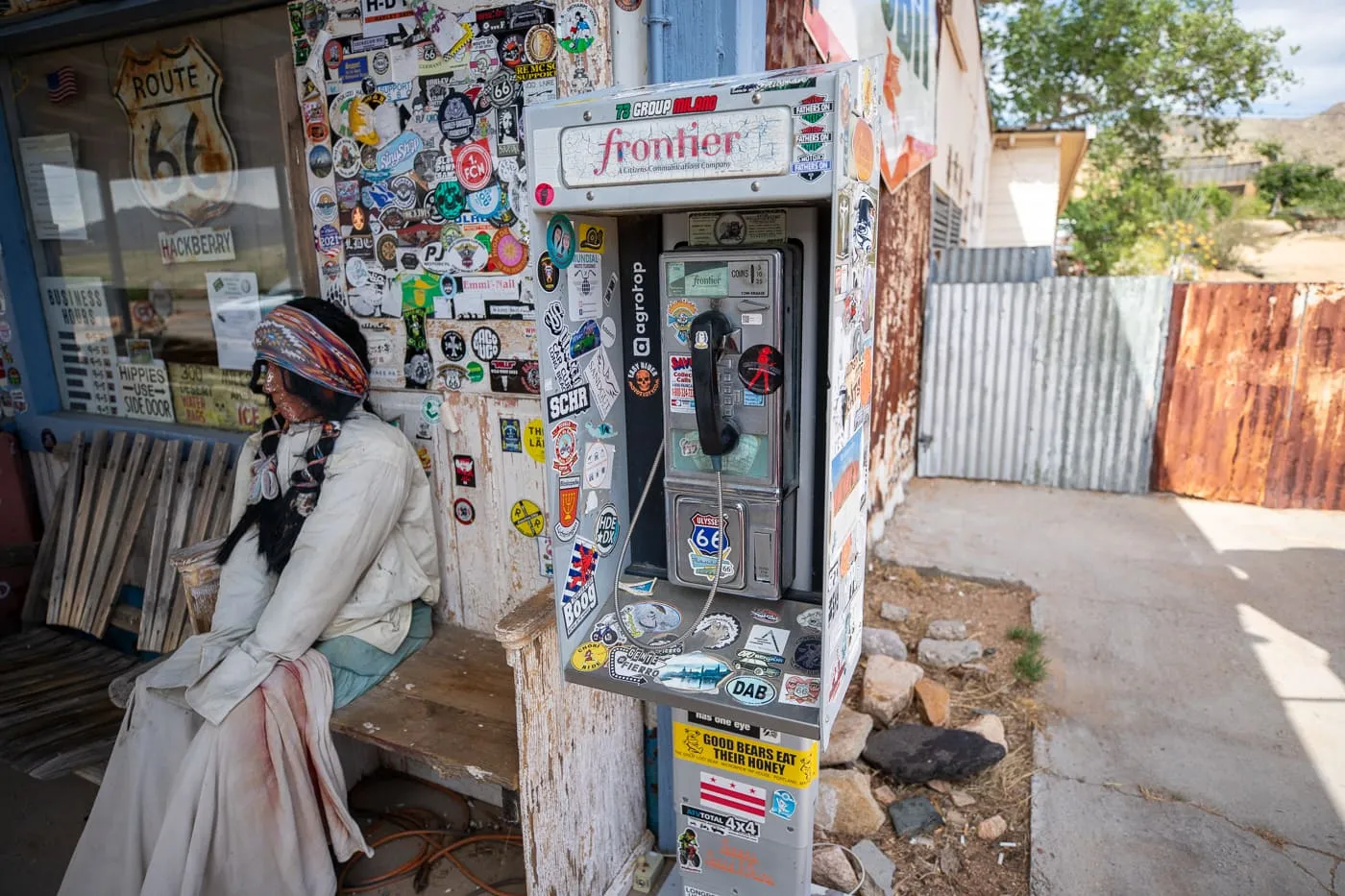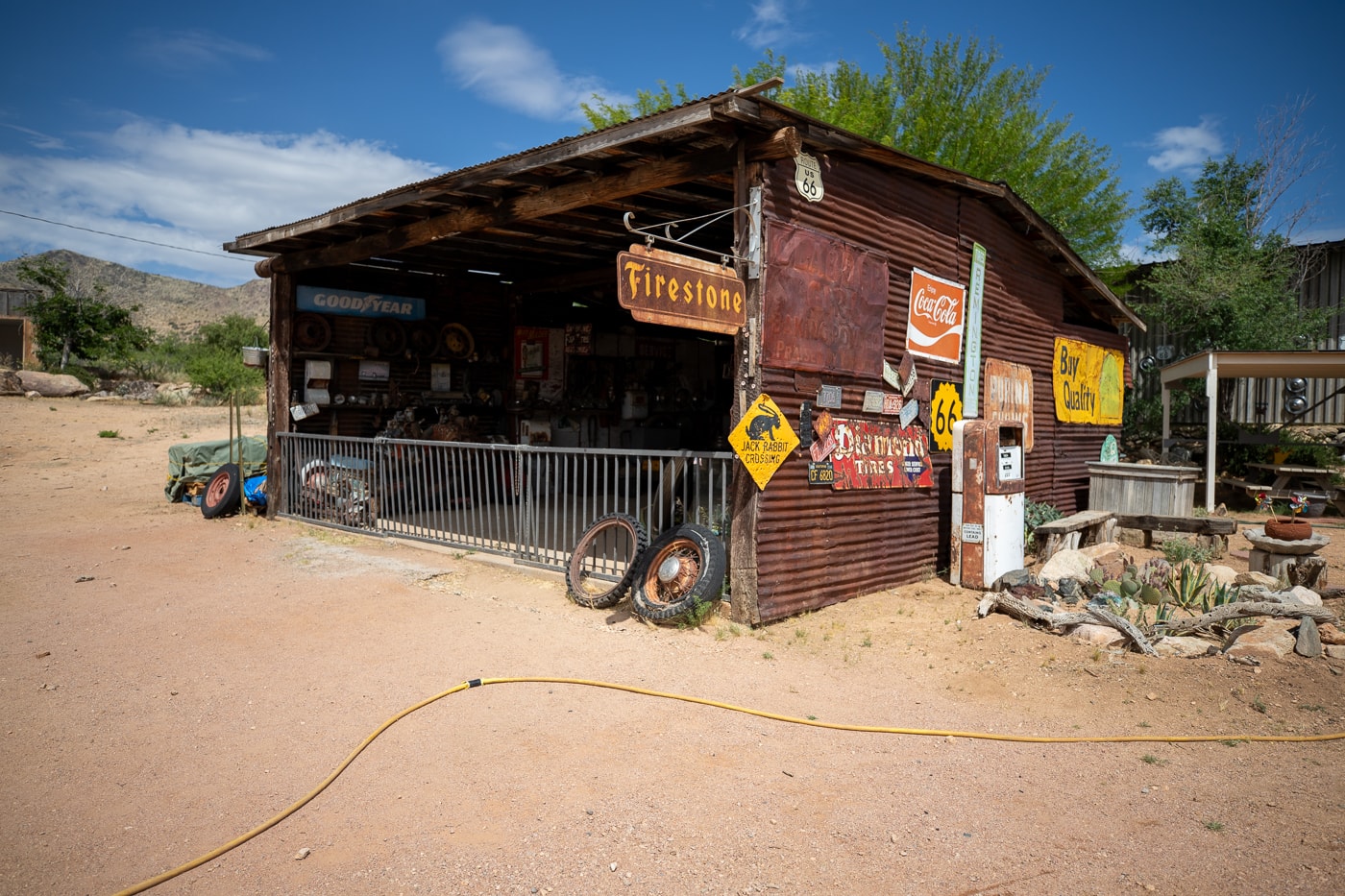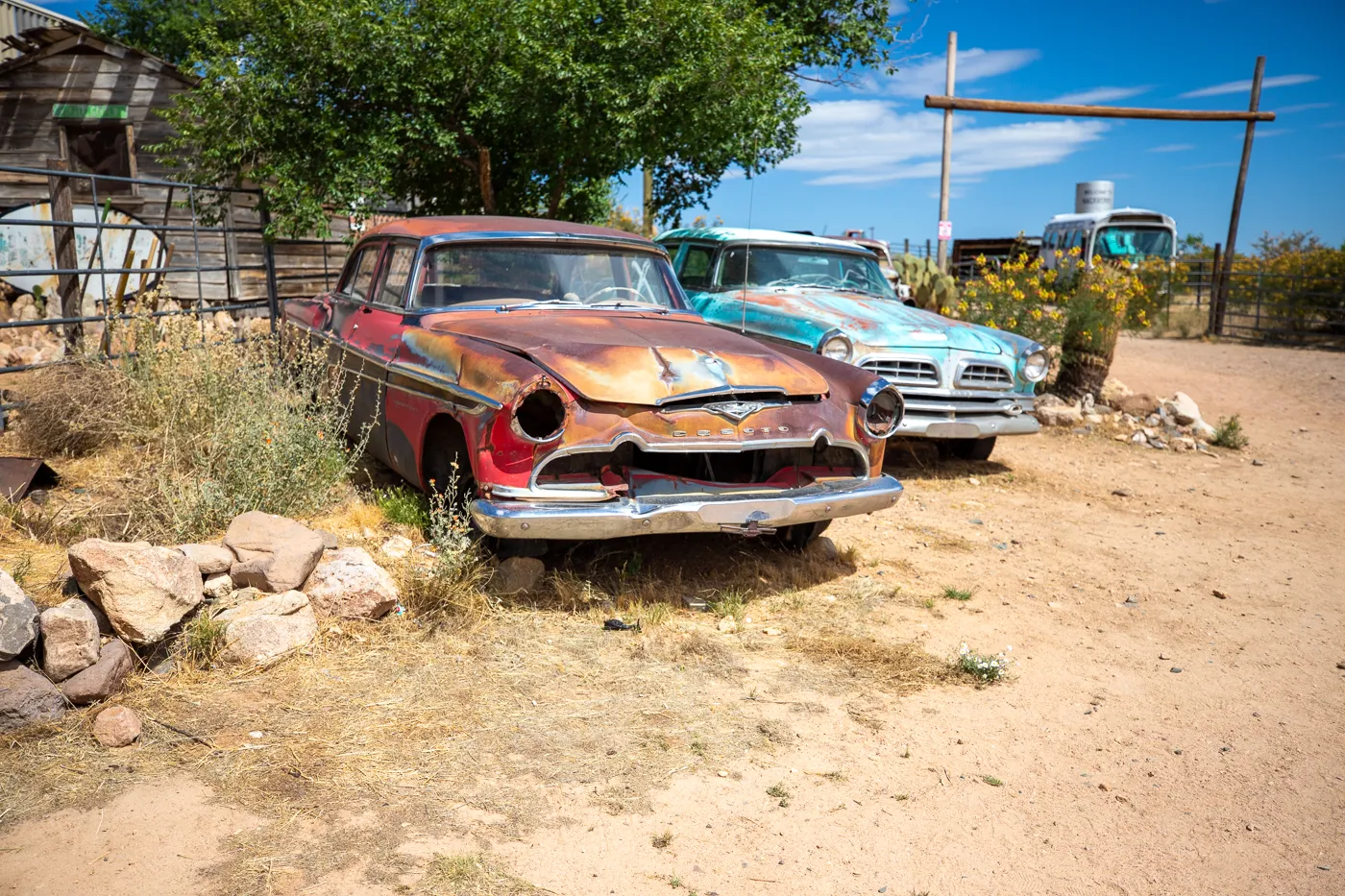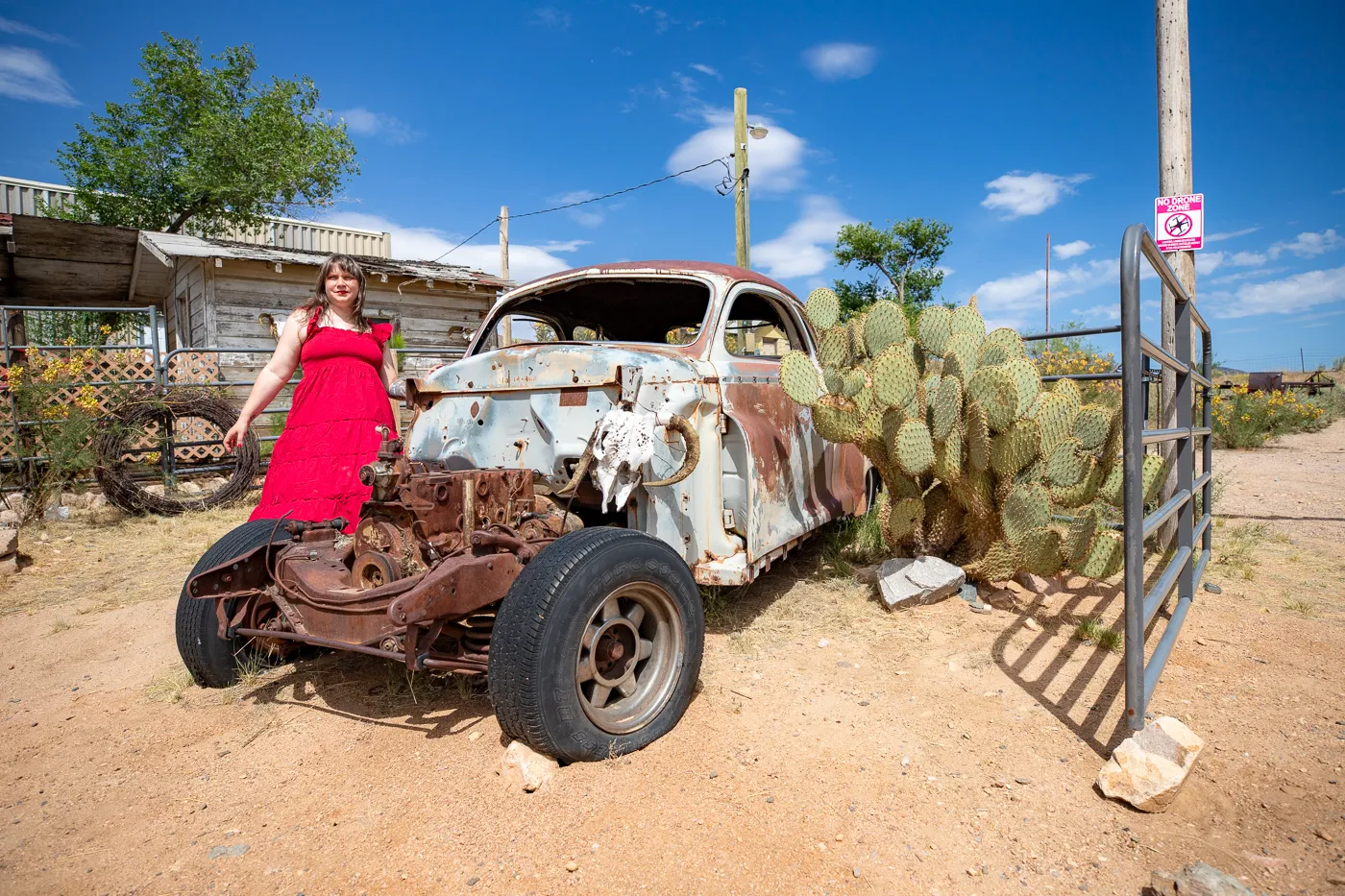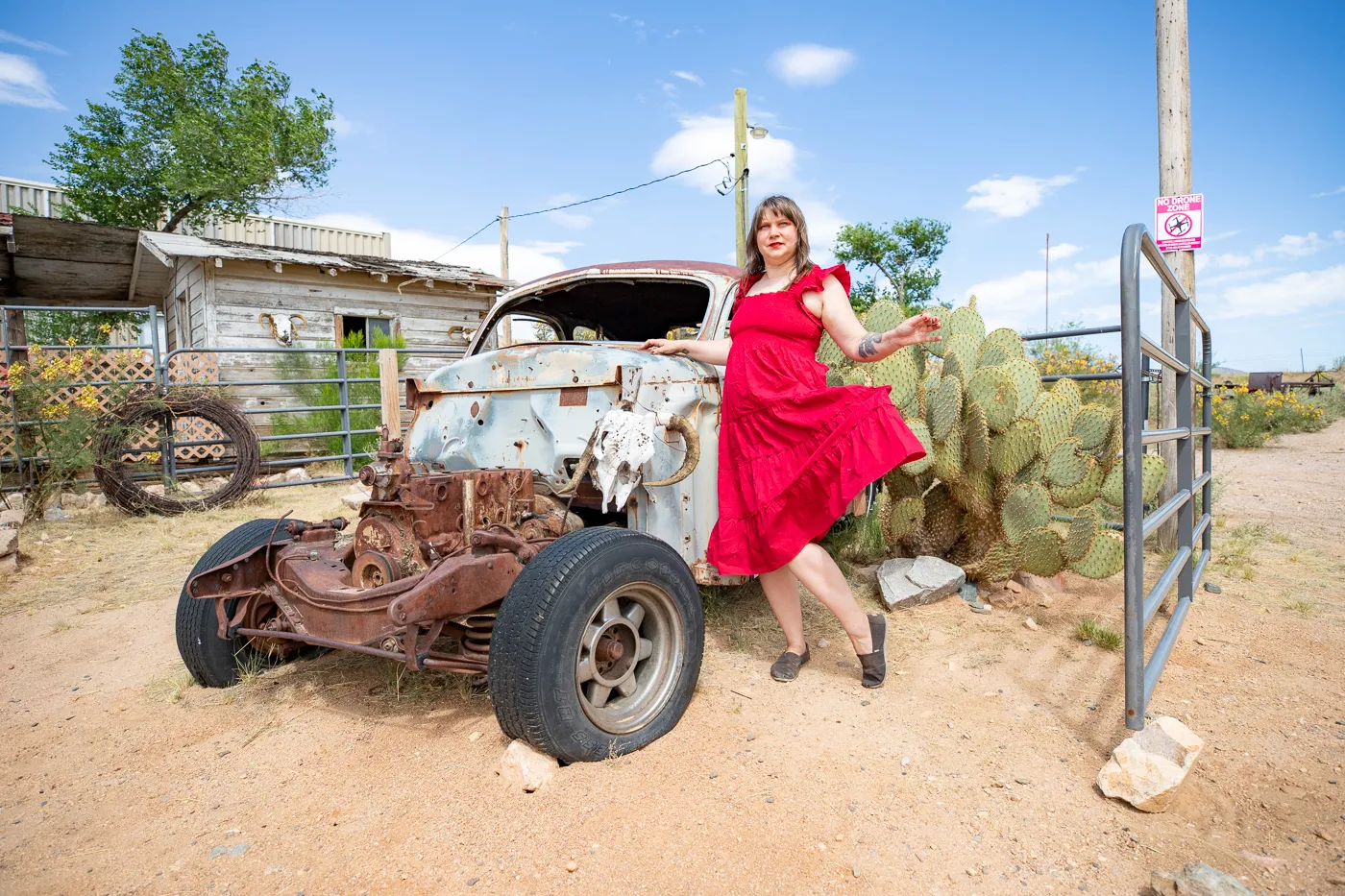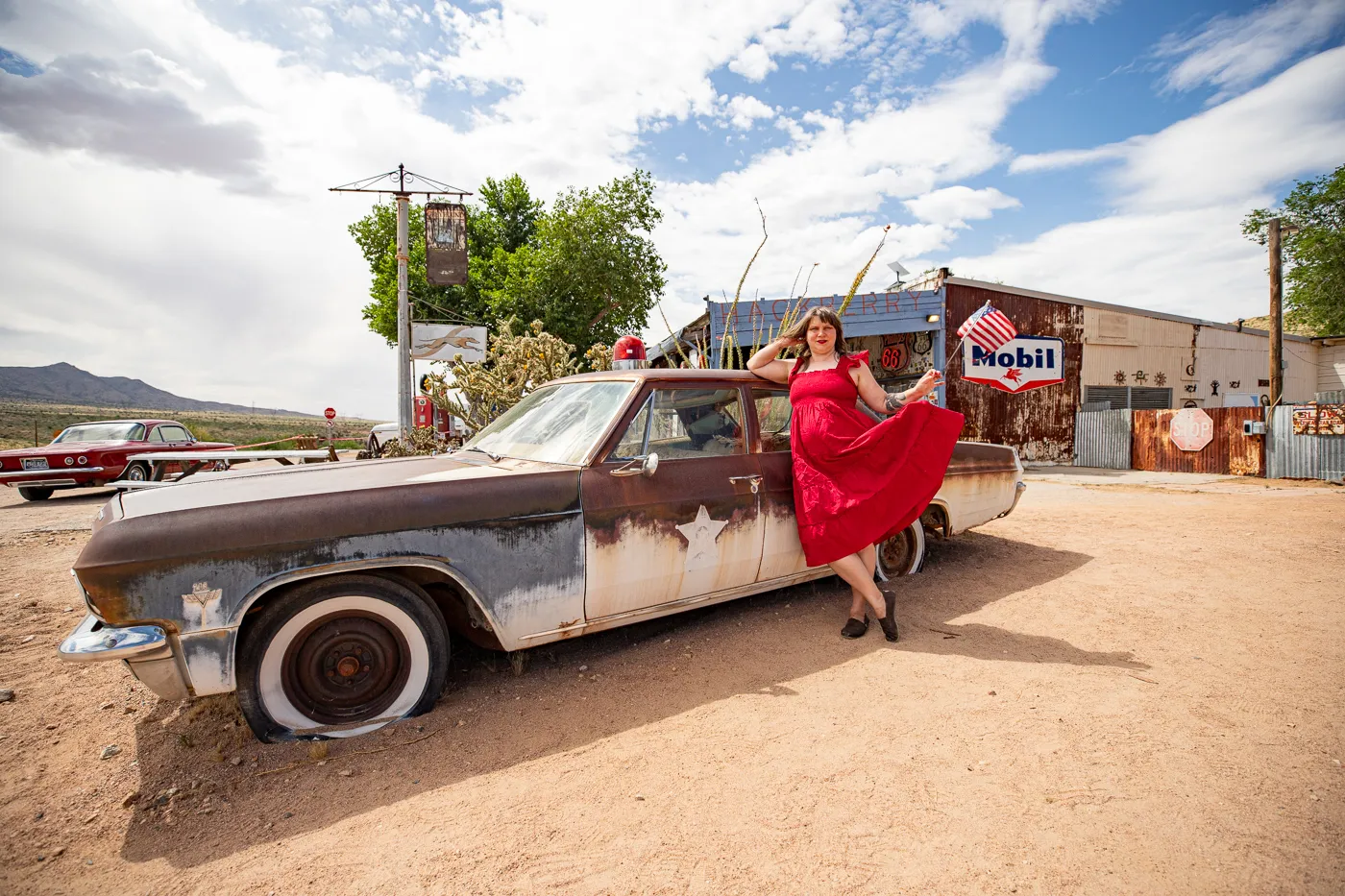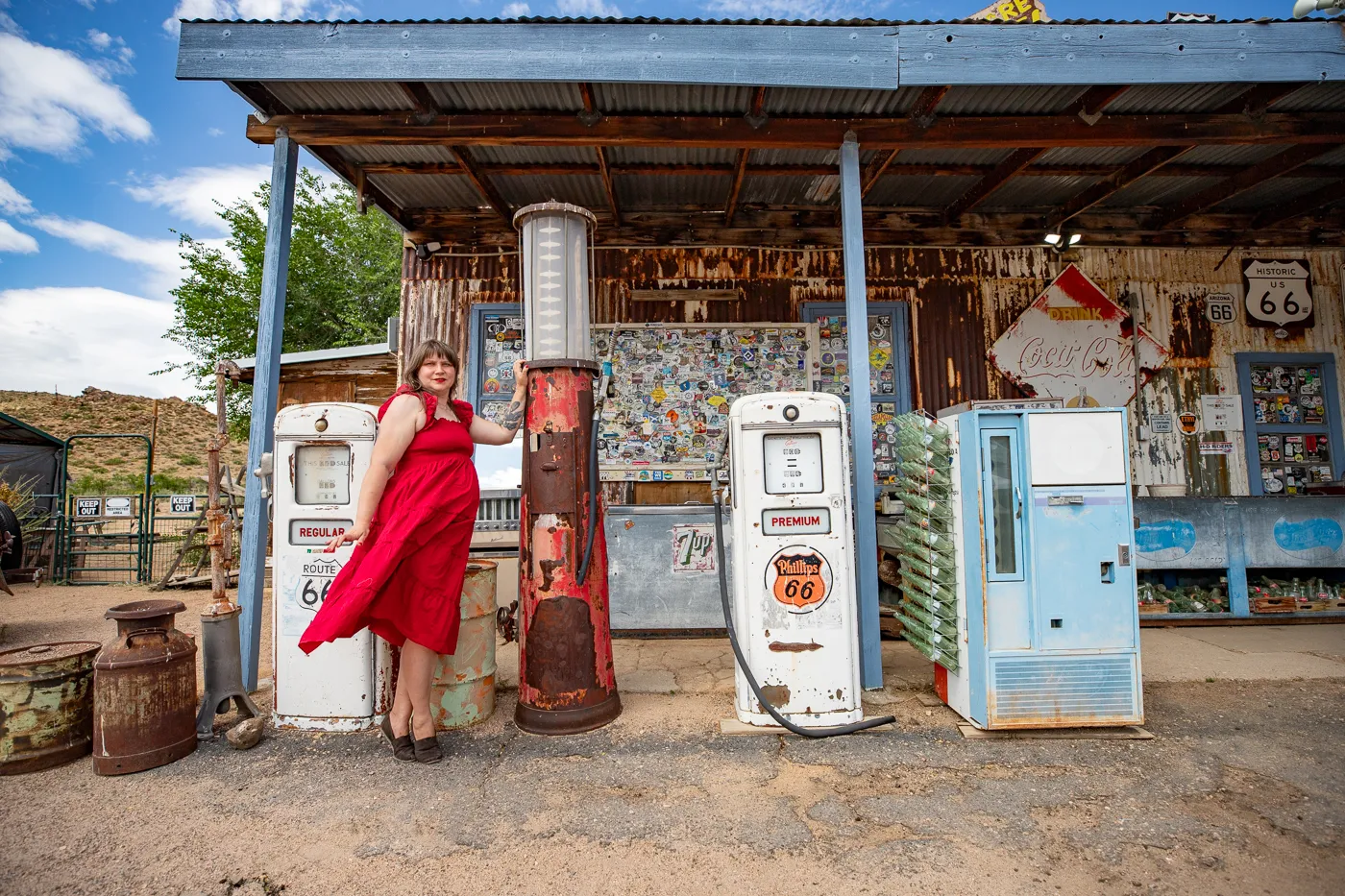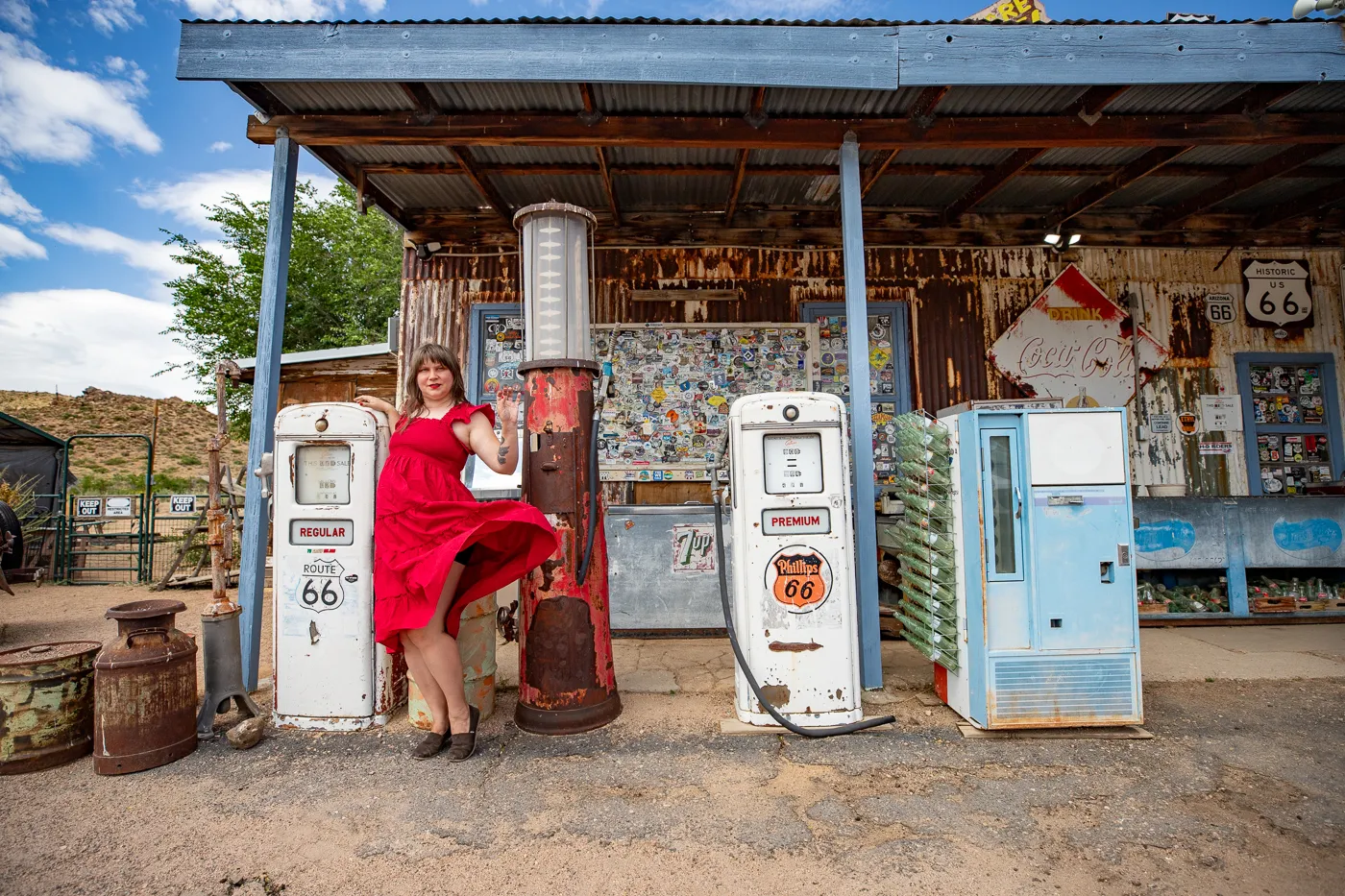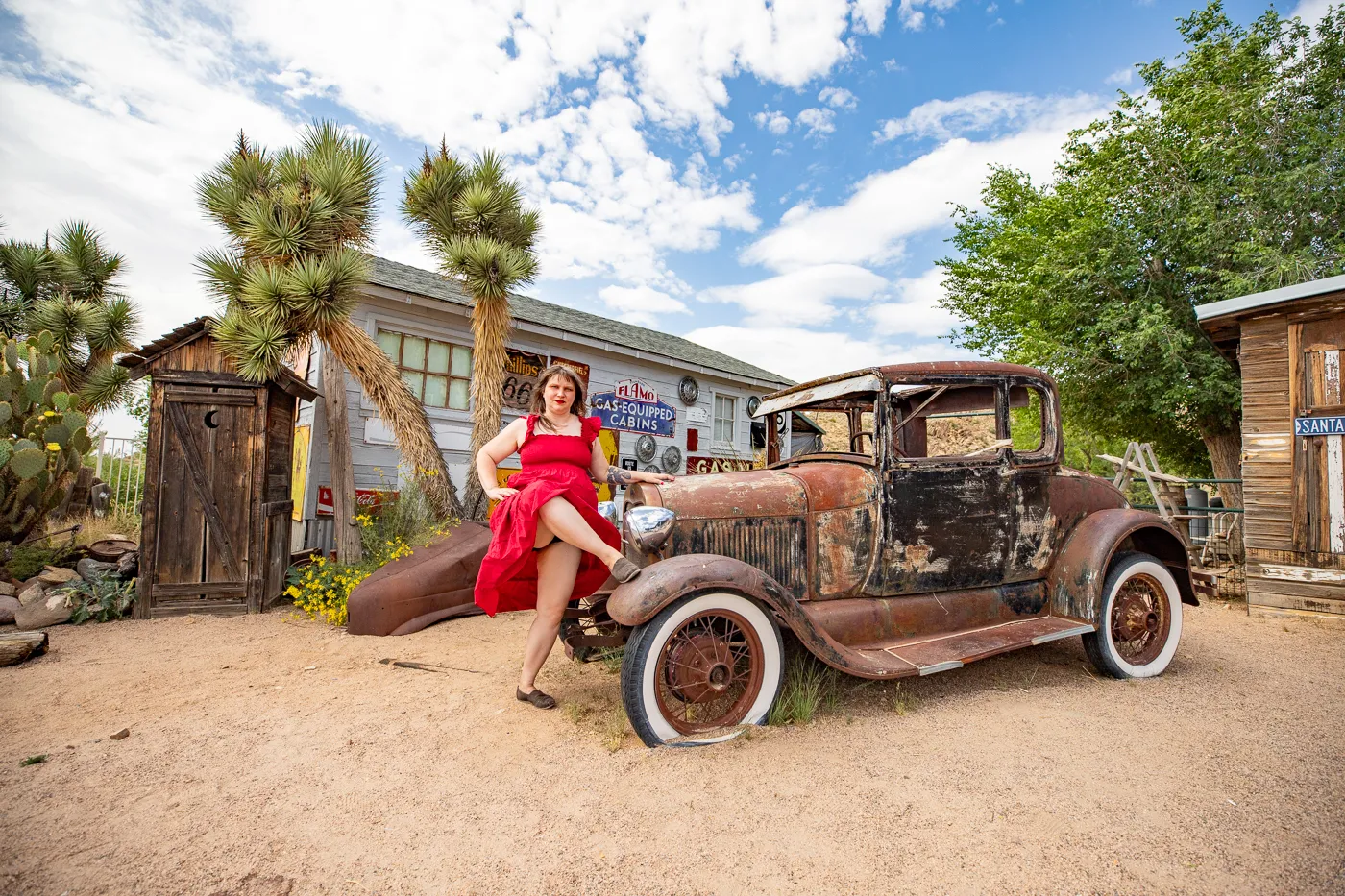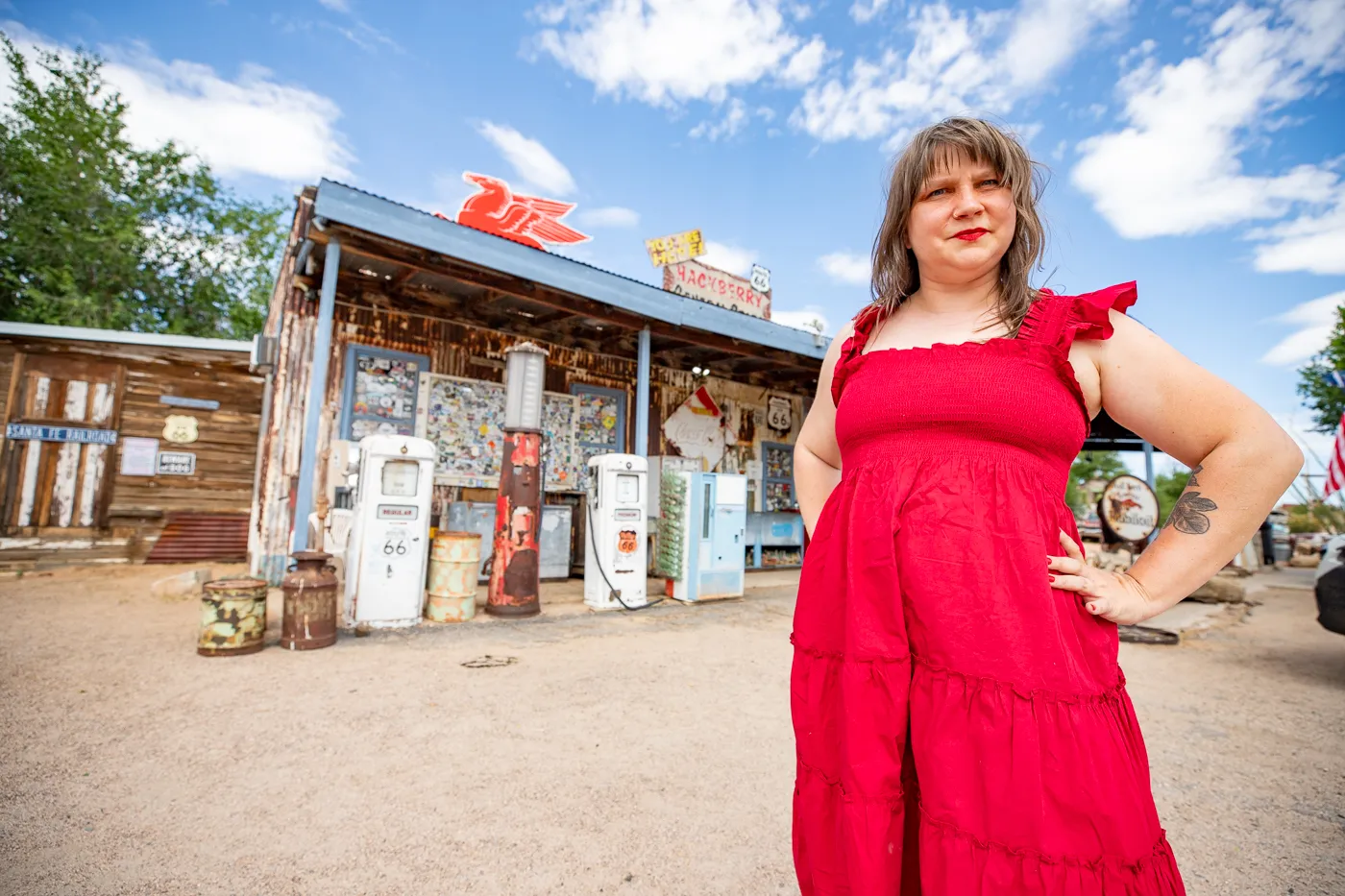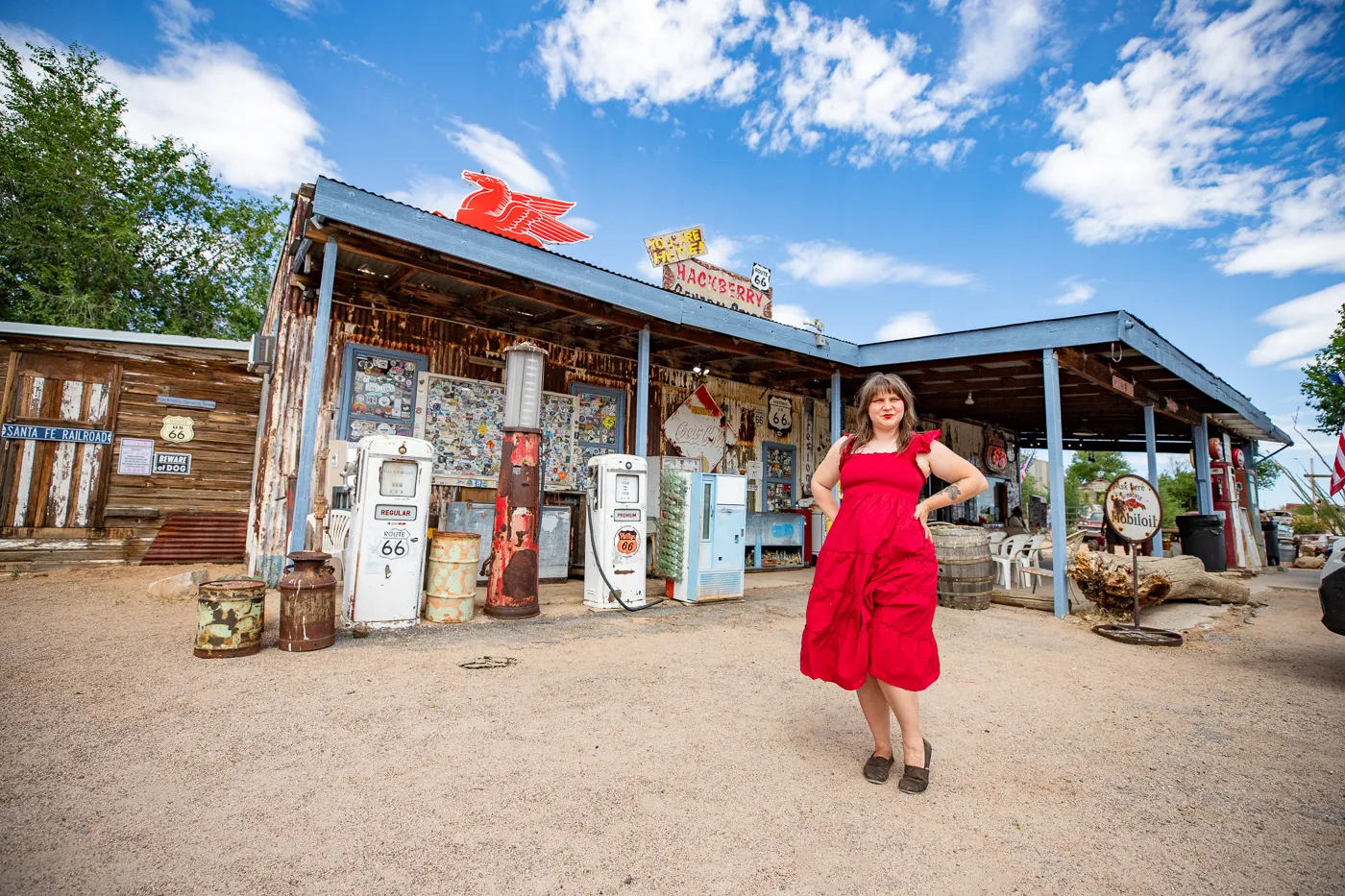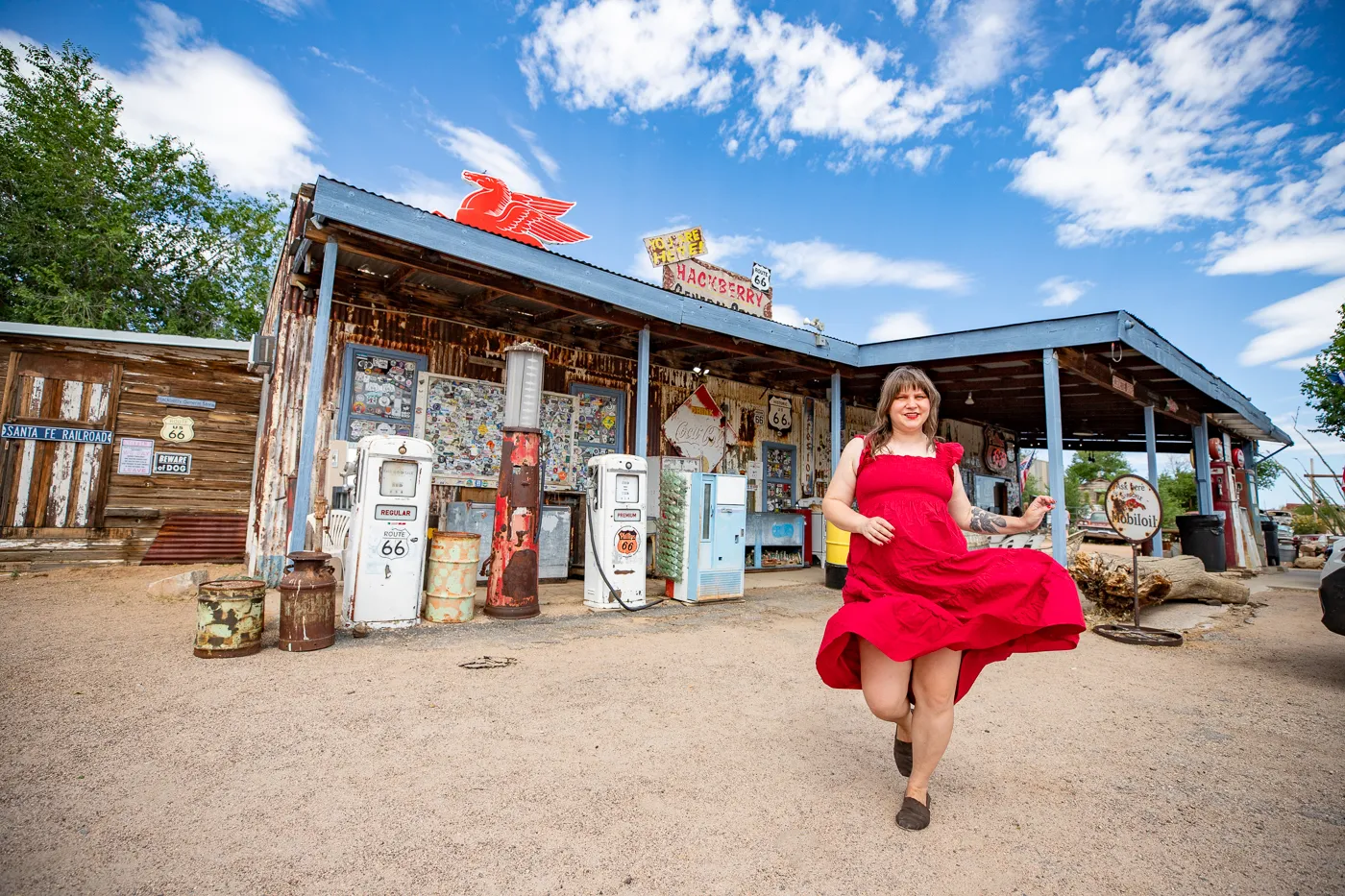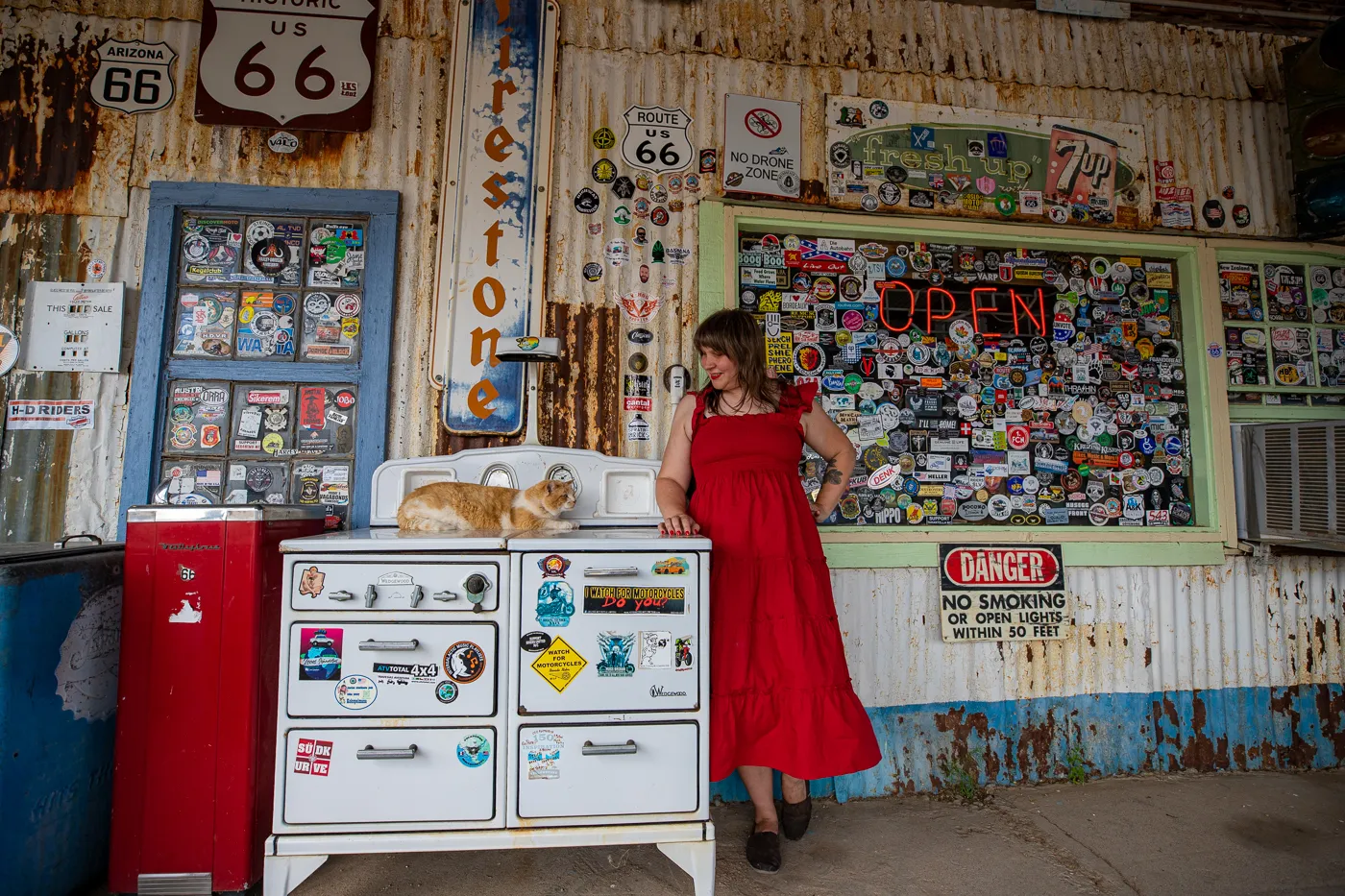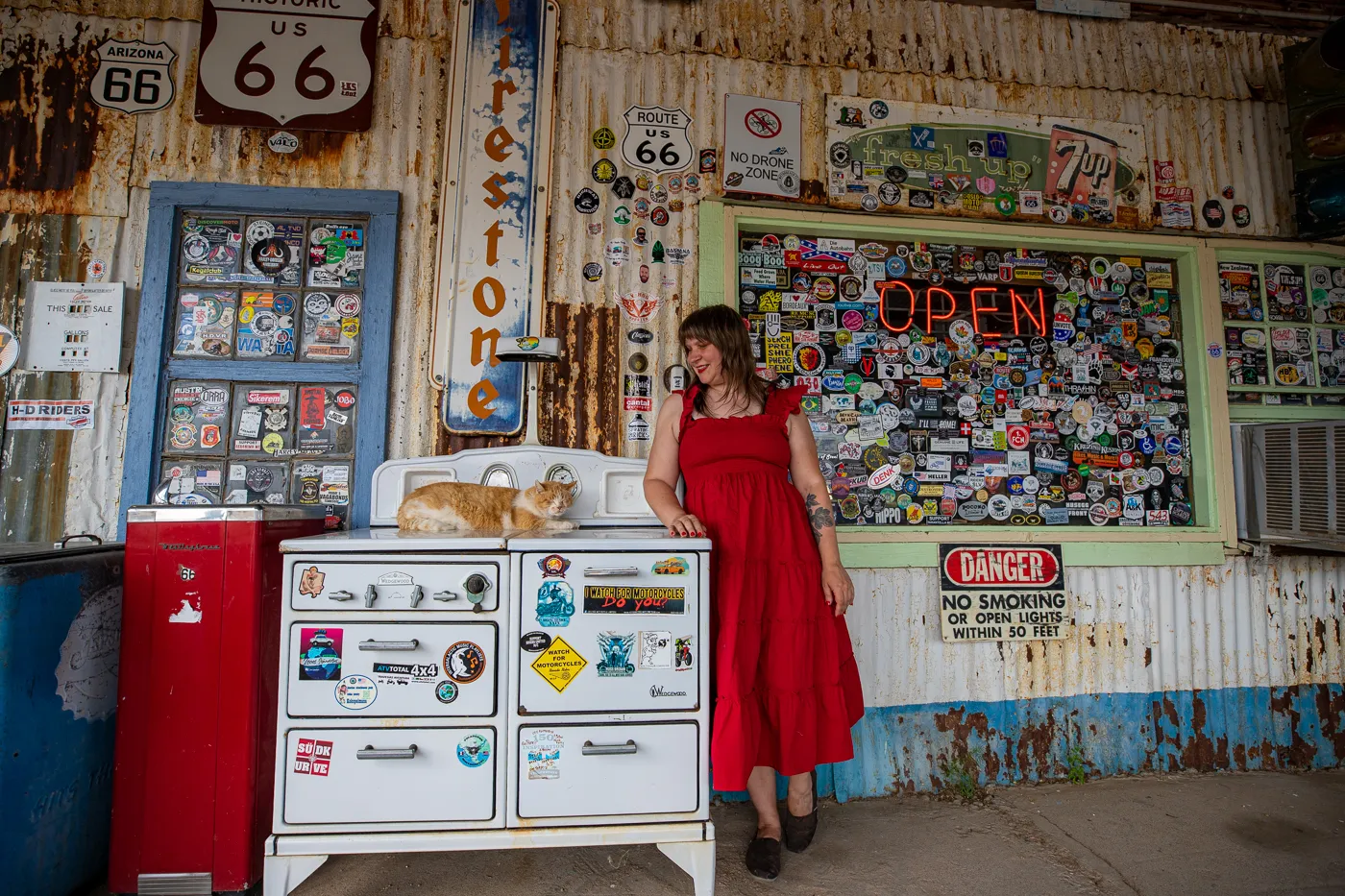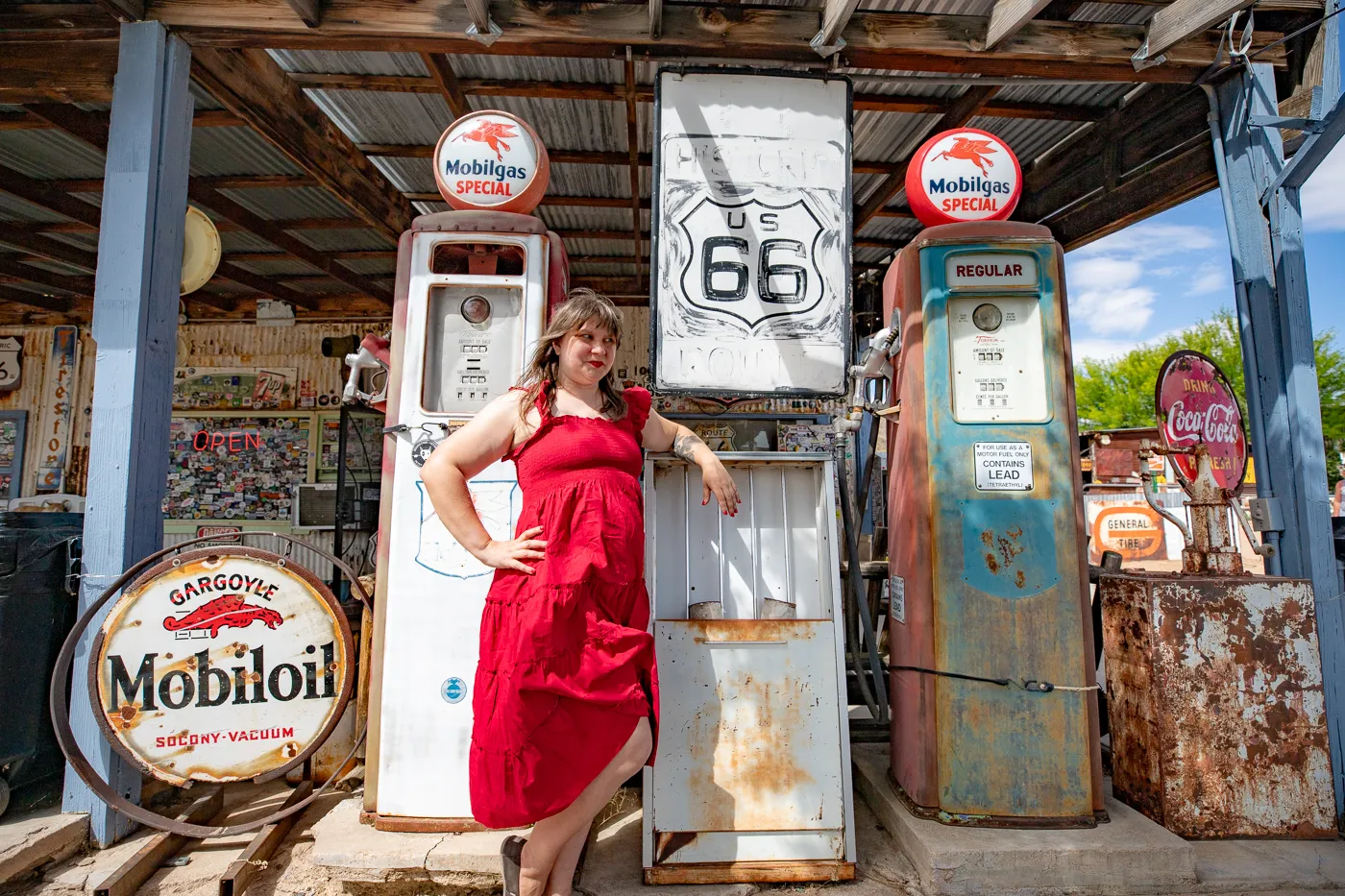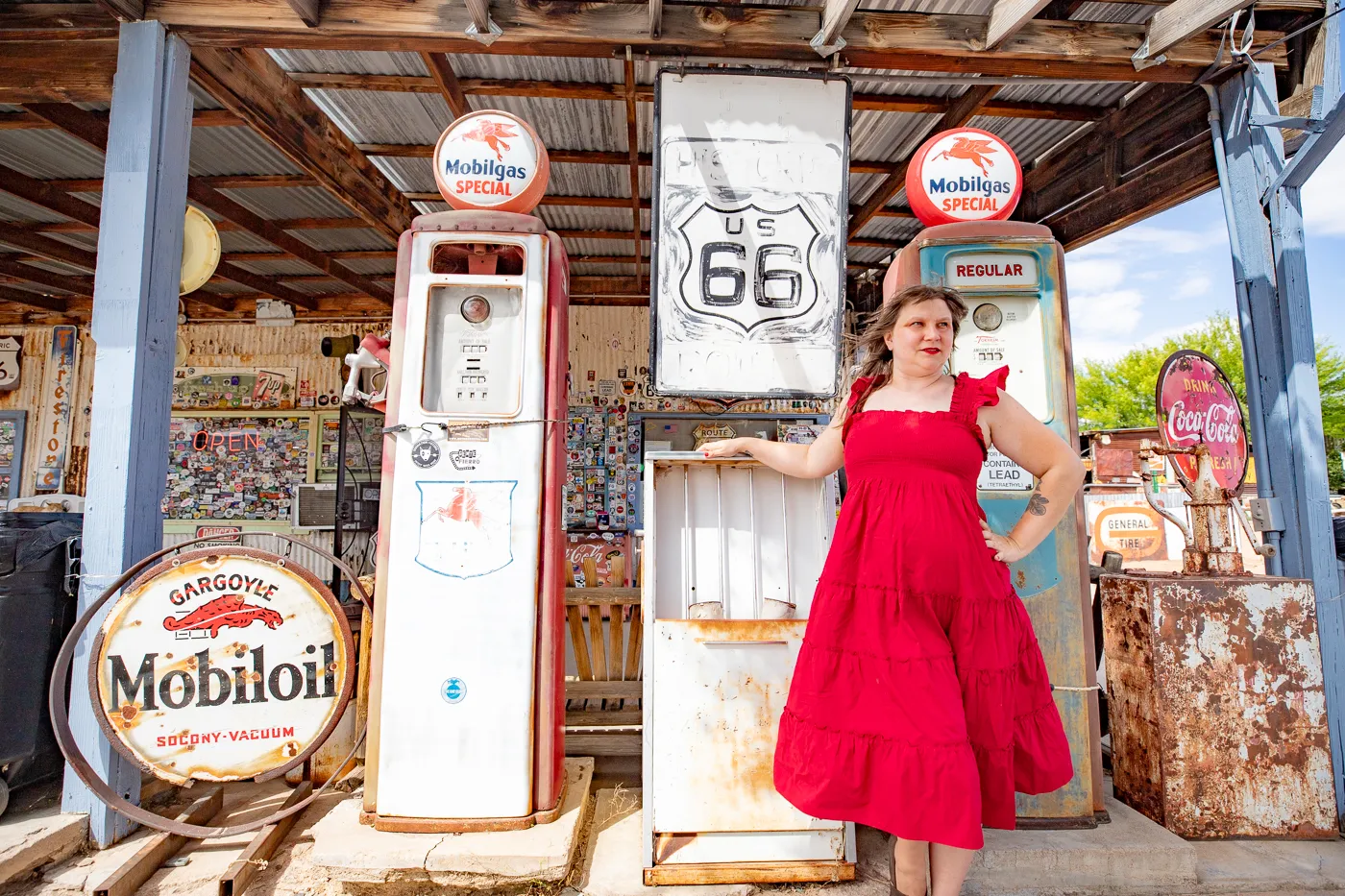 Looking for more Arizona Route 66 roadside attractions? Add these to your road trip itinerary: Kingman Visitor Center and Route 66 Museum, the Kingman Drive Through Route 66 Sign, Mr D'z Route 66 Diner, Giganticus Headicus, and the World's Longest Map of Route 66.
Spening the night in Kingman? Don't forget to book a room at the famous El Trovatore Motel!
Hackberry General Store
Address: 11255 AZ-66, Kingman, AZ 86411
Cost: Free to See, Souvenir Costs Vary
Hours: 9am-5pm (Wednesday-Sunday), 9am-4pm (Monday), 10am-5pm (Tuesday)
Pin this Arizona Route 66 Roadside Attraction to save for your road trip itinerary: