For many years a giant King Kong Gorilla crushing a yellow airplane in his hands stood in front of the Pink Cadillac Diner in Natural Bridge, Virginia.
The Virginia roadside attraction (seen here in 2010) stood at 14-feet tall and was the work of local artist Mark Cline, who specializes in bizarre fiberglass creations at Enchanted Castle Studios. He is also the creator of Foamhenge and various muffler men reproductions among other strange roadside oddities.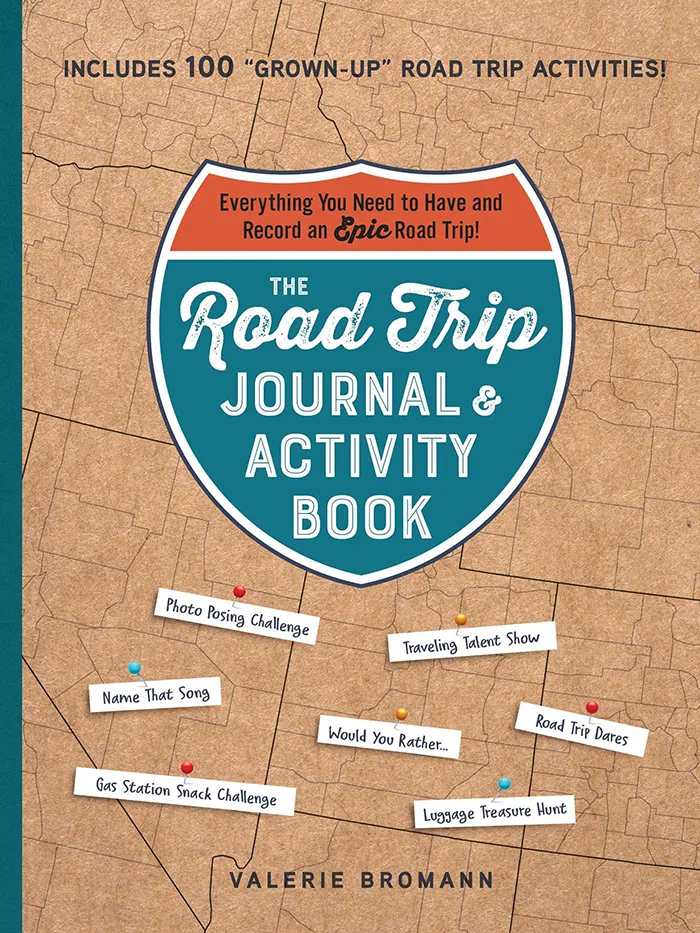 The Road Trip Journal & Activity Book
Everything You Need to Have and Record an Epic Road Trip!
Enjoy fun games and challenges to pass the time on your next road trip and have a keepsake to look back on for years to come with this entertaining must-have for your next vacation.
The giant fiberglass gorilla was removed from this location around 2012 and spent some time moving between Roanoke and Enchanted Castle Studios. Today it can be found at another Mark Cline hotspot: Dinosaur Kingdom II.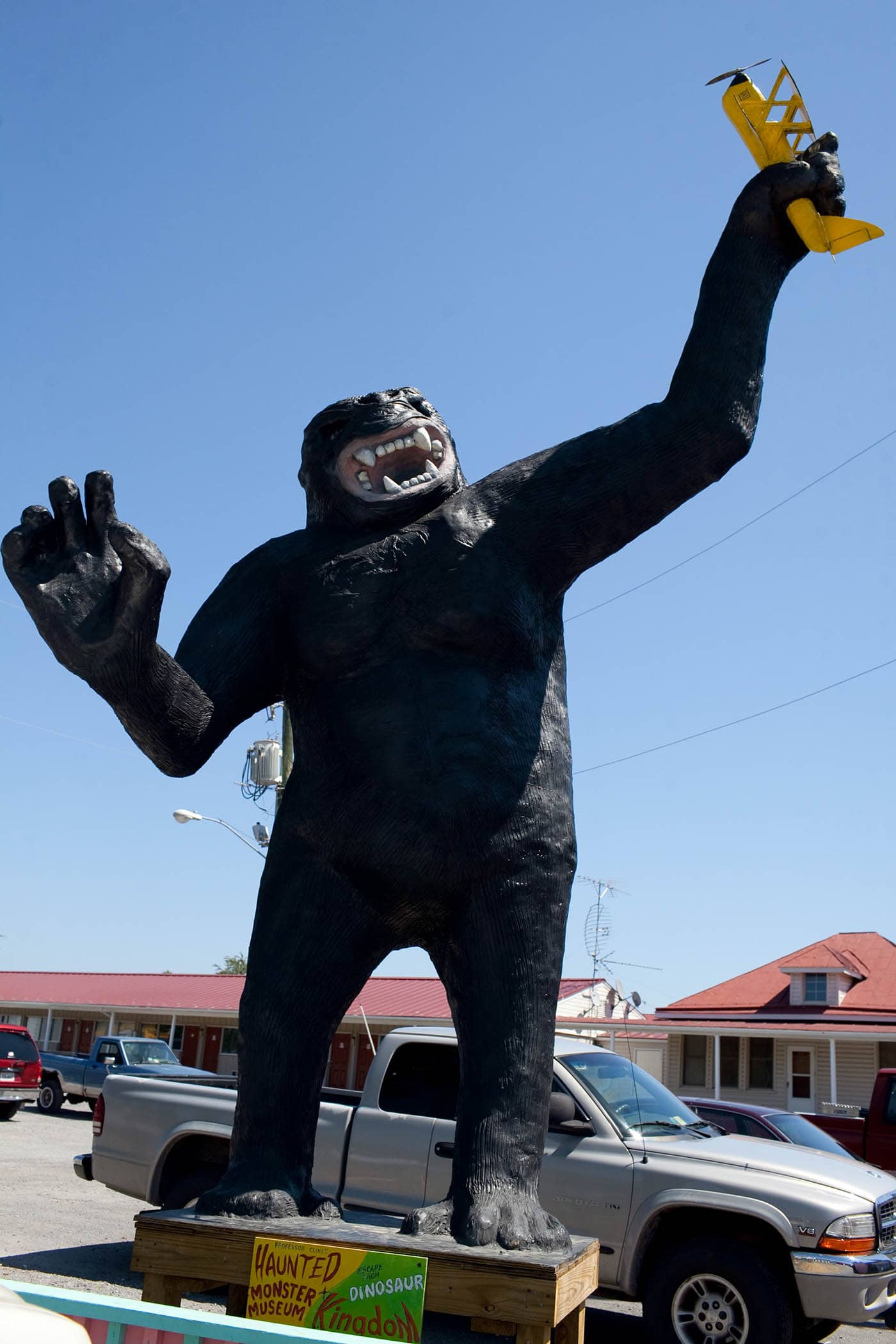 ---
King Kong Gorilla
Former address: Pink Cadillac Diner, 4347 S Lee Hwy, Natural Bridge, VA
Current Address: Dinosaur Kingdom II, 5781 S Lee Hwy, Natural Bridge, VA
---
Pin this Virginia Roadside Attraction: