You can't drive Route 66 in Arizona without passing by a petrified wood shop or two, each trying to outdo each other with weirder and bigger roadside attractions and gimmicks that catch the eye of passersby. One of the best of these Route 66 rock shops you can find is Jim Gray's Petrified Wood Co in Holbrook, Arizona. Look for the dinosaurs, the 2.9 million year old alligator, and impressive selection of natural souvenirs.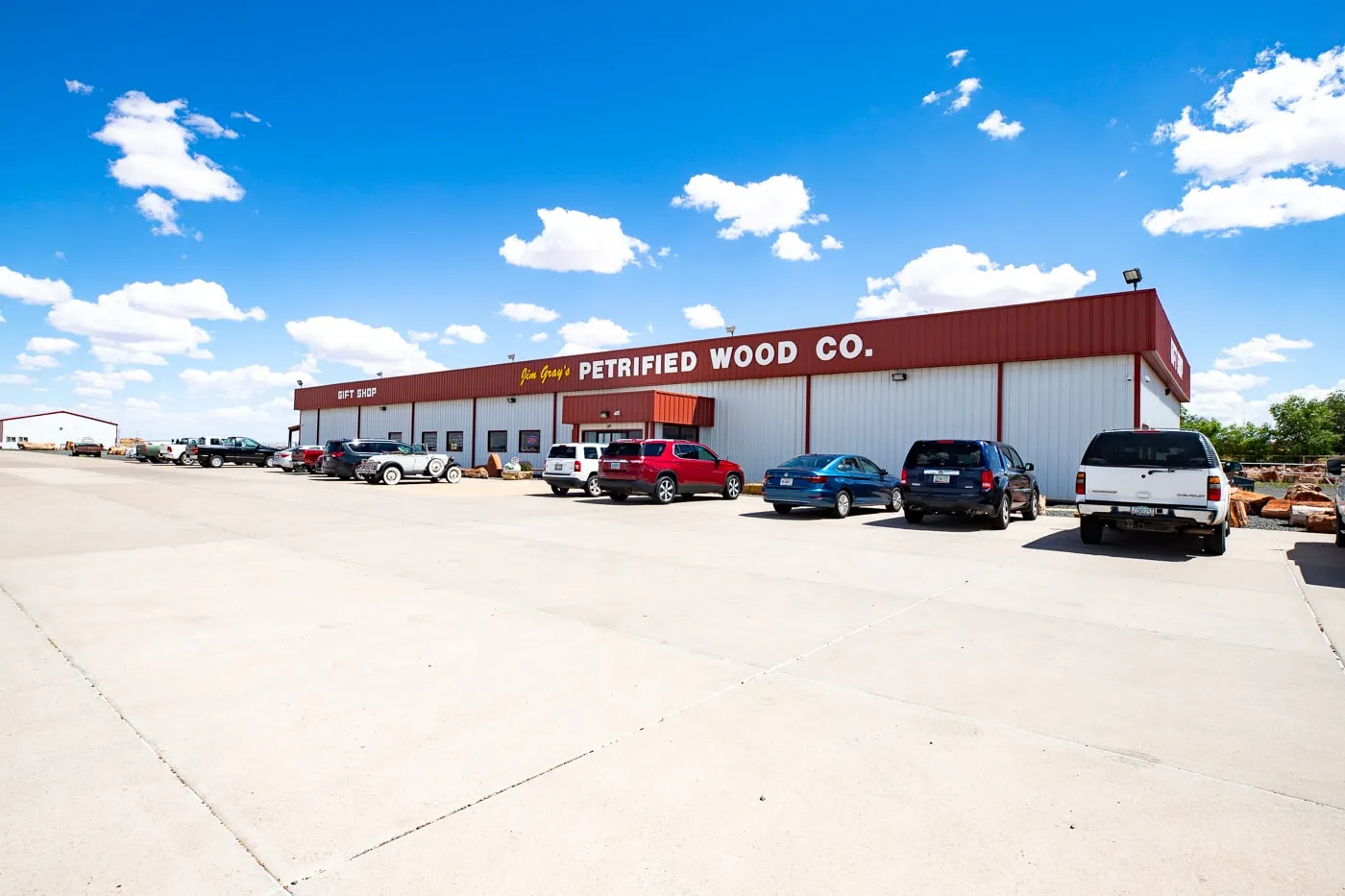 Rock and petrified wood shops abound in eastern Arizona. It only makes sense as it's a commodity that is prolific in the area, especially within the popular Petrified Forest National Park.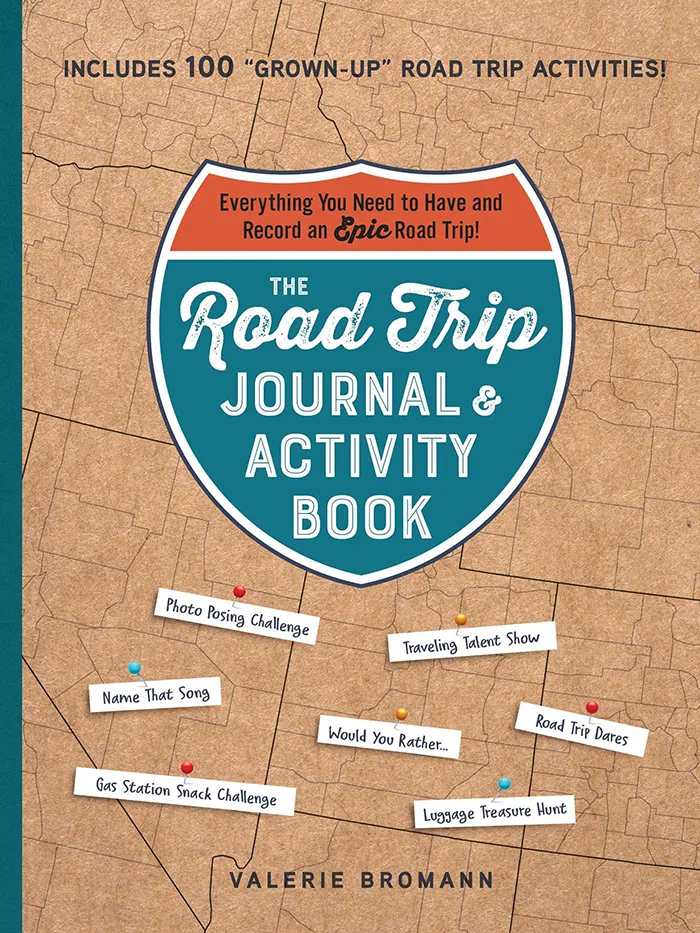 The Road Trip Journal & Activity Book
Everything You Need to Have and Record an Epic Road Trip!
Enjoy fun games and challenges to pass the time on your next road trip and have a keepsake to look back on for years to come with this entertaining must-have for your next vacation.
What is petrified wood? Petrified wood is a type of fossilized wood that transforms over millions of years. Through a process called mineralization, organic matter in the wood gradually gets replaced by minerals, often silica or quartz, preserving the original structure and cellular details of the wood.
It is illegal to take specimens out of the park, so it's only natural that shops surround the area that sell petrified wood of all shapes and sizes to tourists who want to take home a souvenir. And many of those shops do anything they can to lure you from the road and make sure their shop stands out above the rest.
Jim Gray's Petrified Wood Co is one of those shops. Outside look for the selection of dinosaur roadside attractions (leftovers from the now shuttered International Dinosaur Park and Museum of the Americas). Inside find a wide selection fossils, rocks, minerals, gems, souvenirs, Native American crafts, and petrified wood along with a small museum.
Originally known as the Holbrook Rock Shop, Jim and Cathy Gray opened the Petrified Wood Company more than 50 years ago. Since then, the business has grown and they are now a worldwide dealer of Arizona Rainbow Petrified Wood. They own the mineral rights to multiple sections of land near the Petrified Forest National Park and do their own digging, cutting, and polishing to create gorgeous petrified wood furniture, jewelry, artwork, and knickknacks.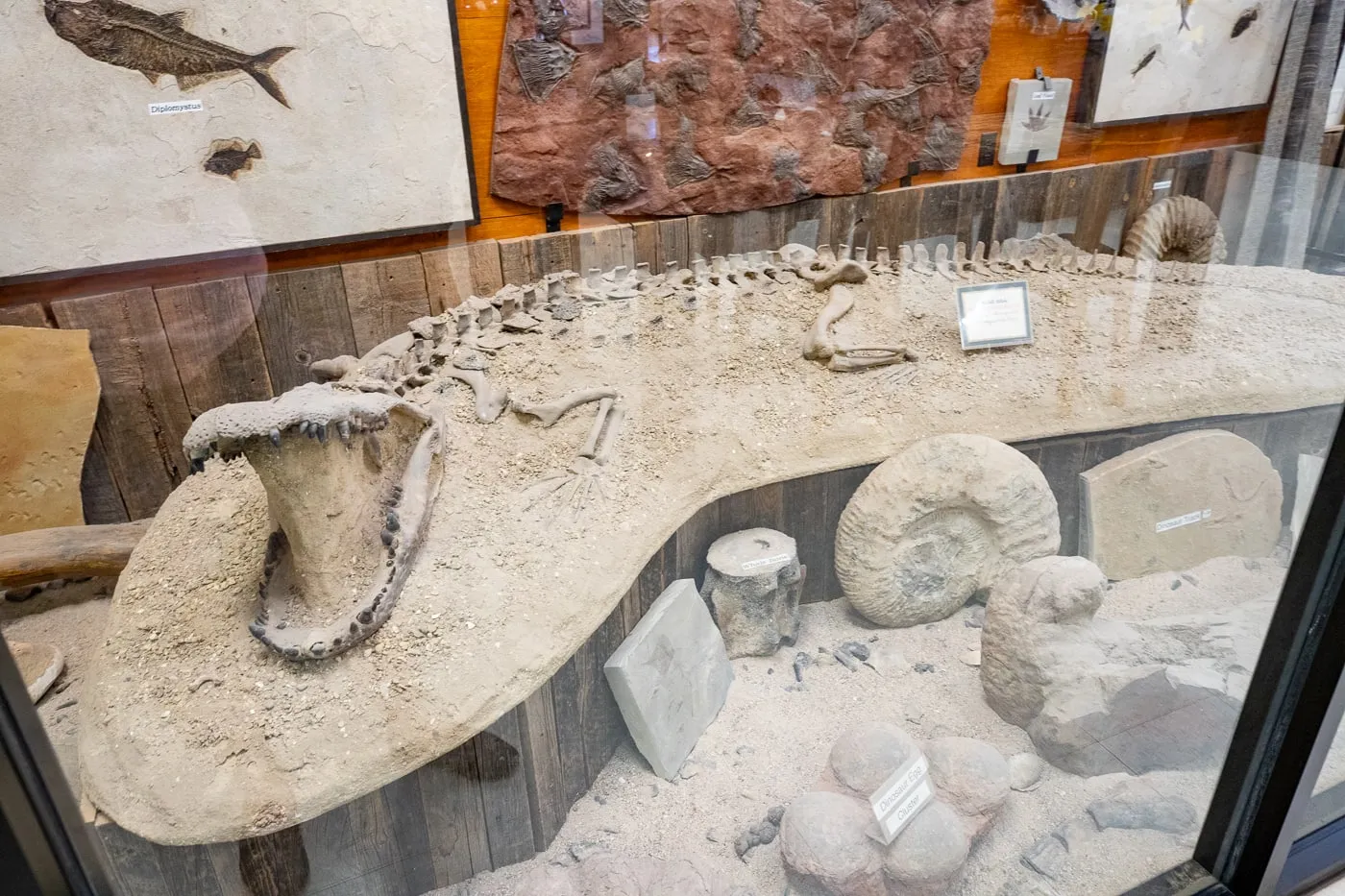 Wild Bill: the 2.9 Million Year Old Alligator
One of the most popular reasons to pull over and explore Jim Gray's Petrified Wood Co in Holbrook, Arizona is to see Wild Bill, a 2.9 million year old alligator. Don't worry about being bitten by this geriatric gator, it's a fossilized skeleton embedded in a slab of rock.
The Grays bought Wild Bill in Florida, named him after a family friend, and hauled him back to Arizona. Find him as the star attraction of the on-site museum, which also features an impressive selection of petrified wood and rock specimens from around the world.
More photos from Jim Gray's Petrified Wood Co in Holbrook, Arizona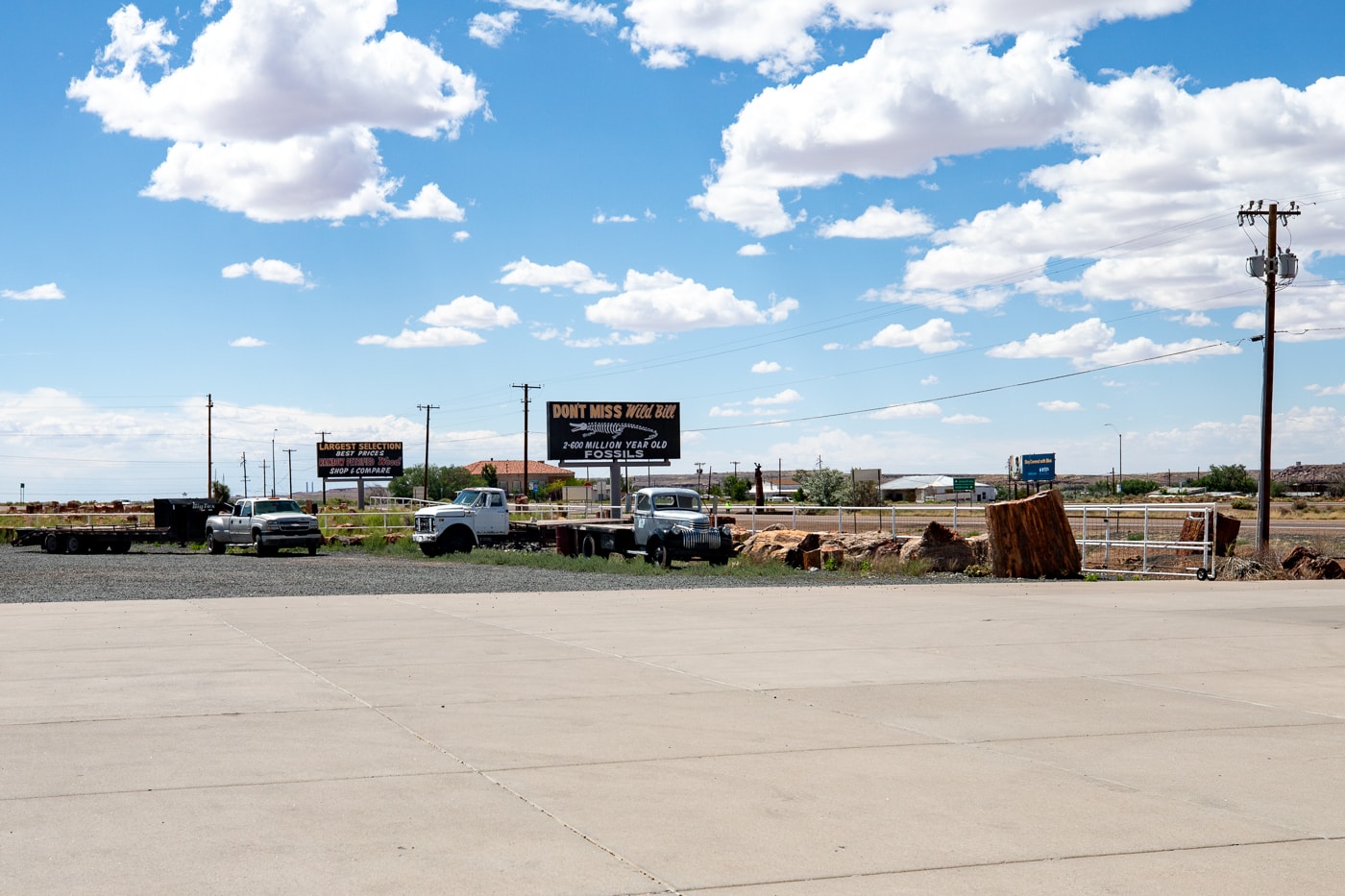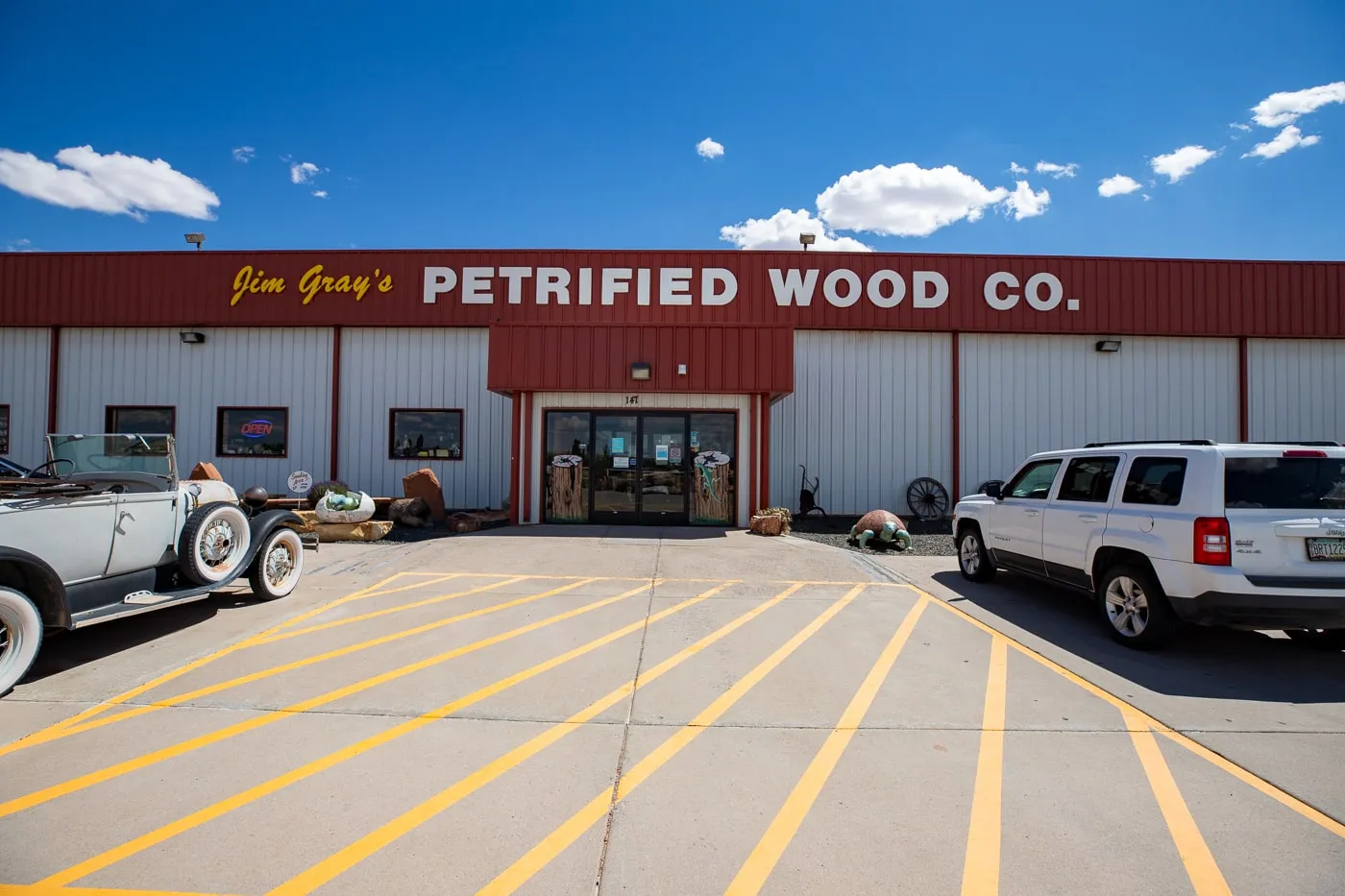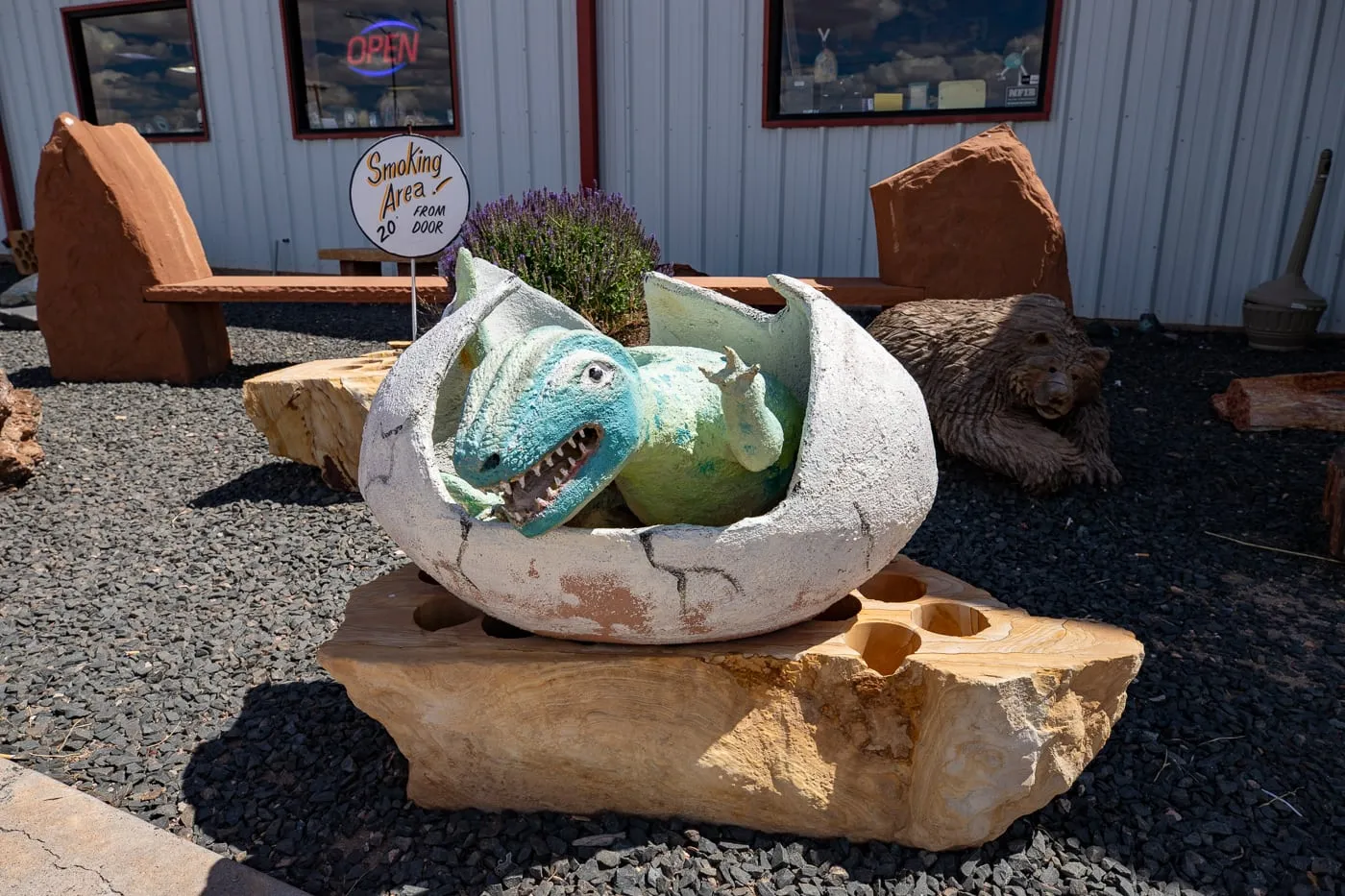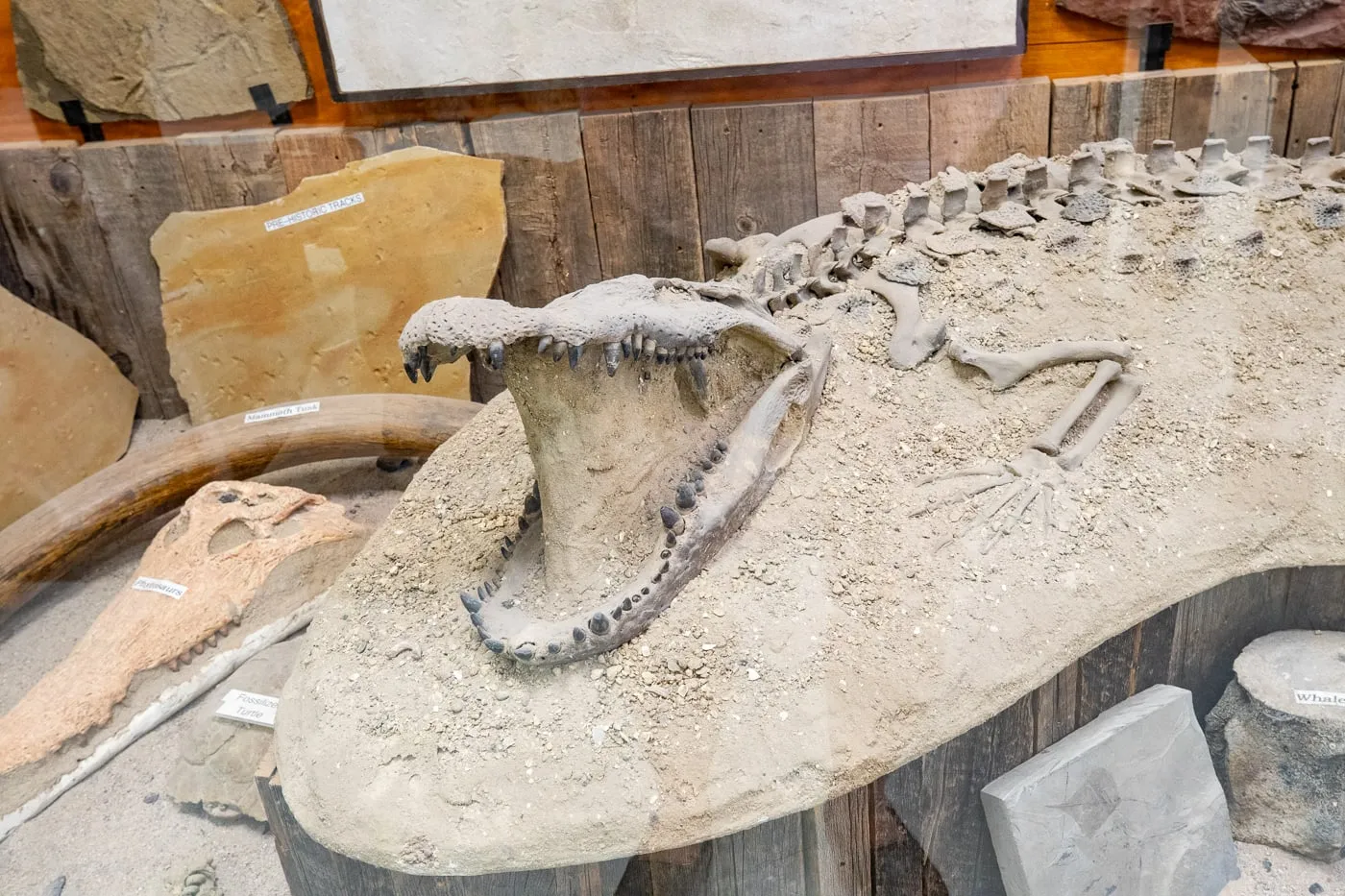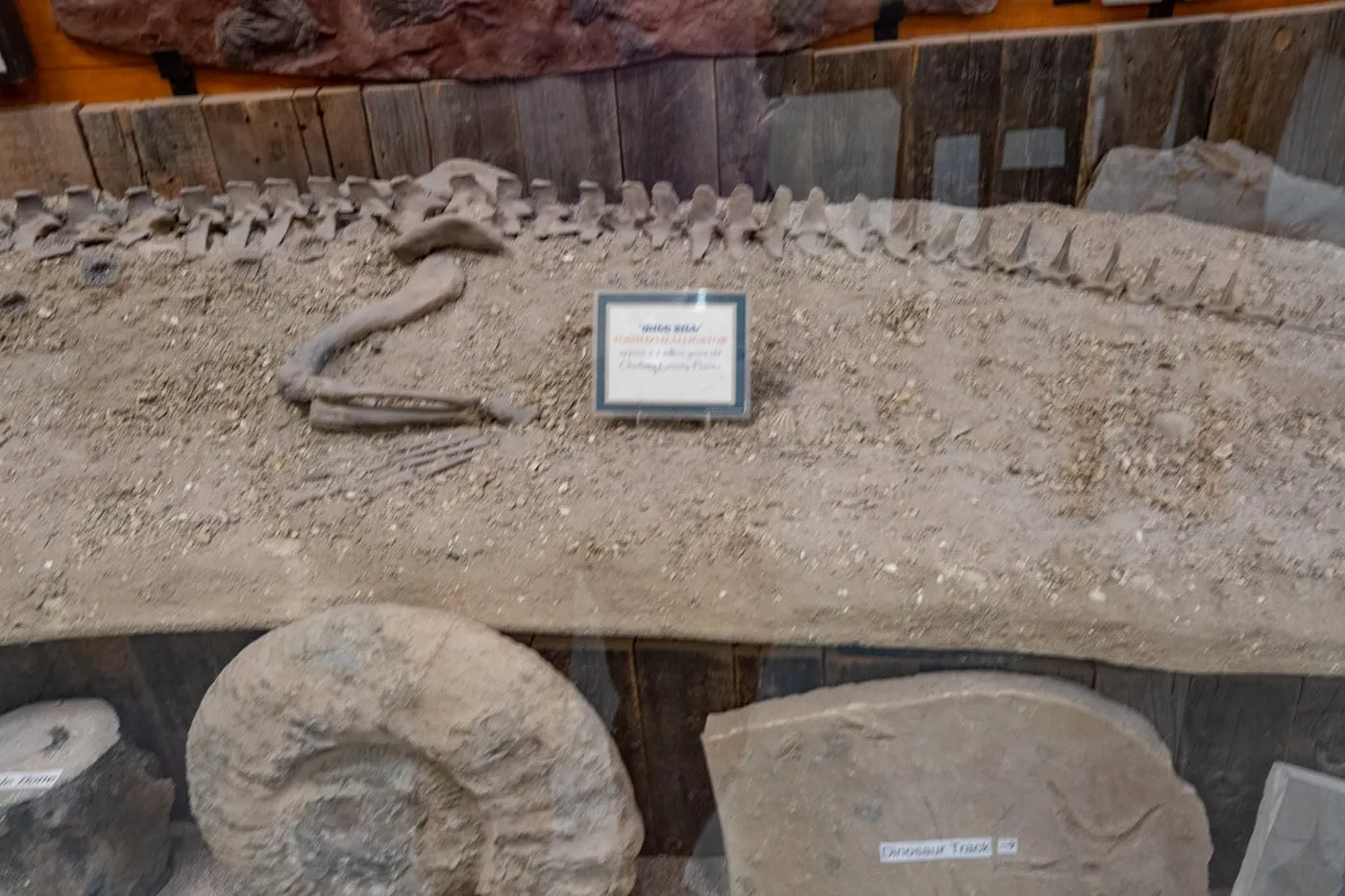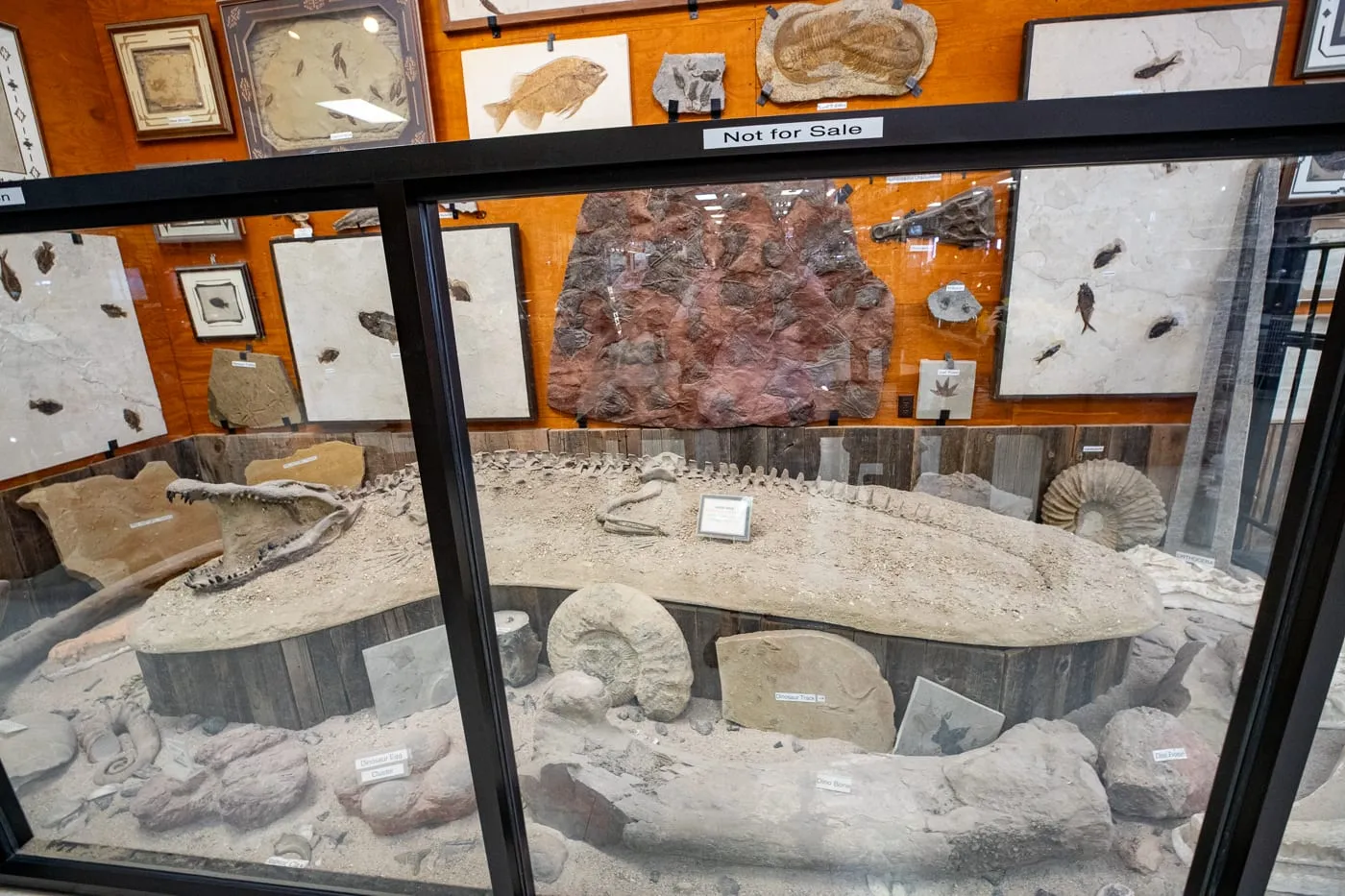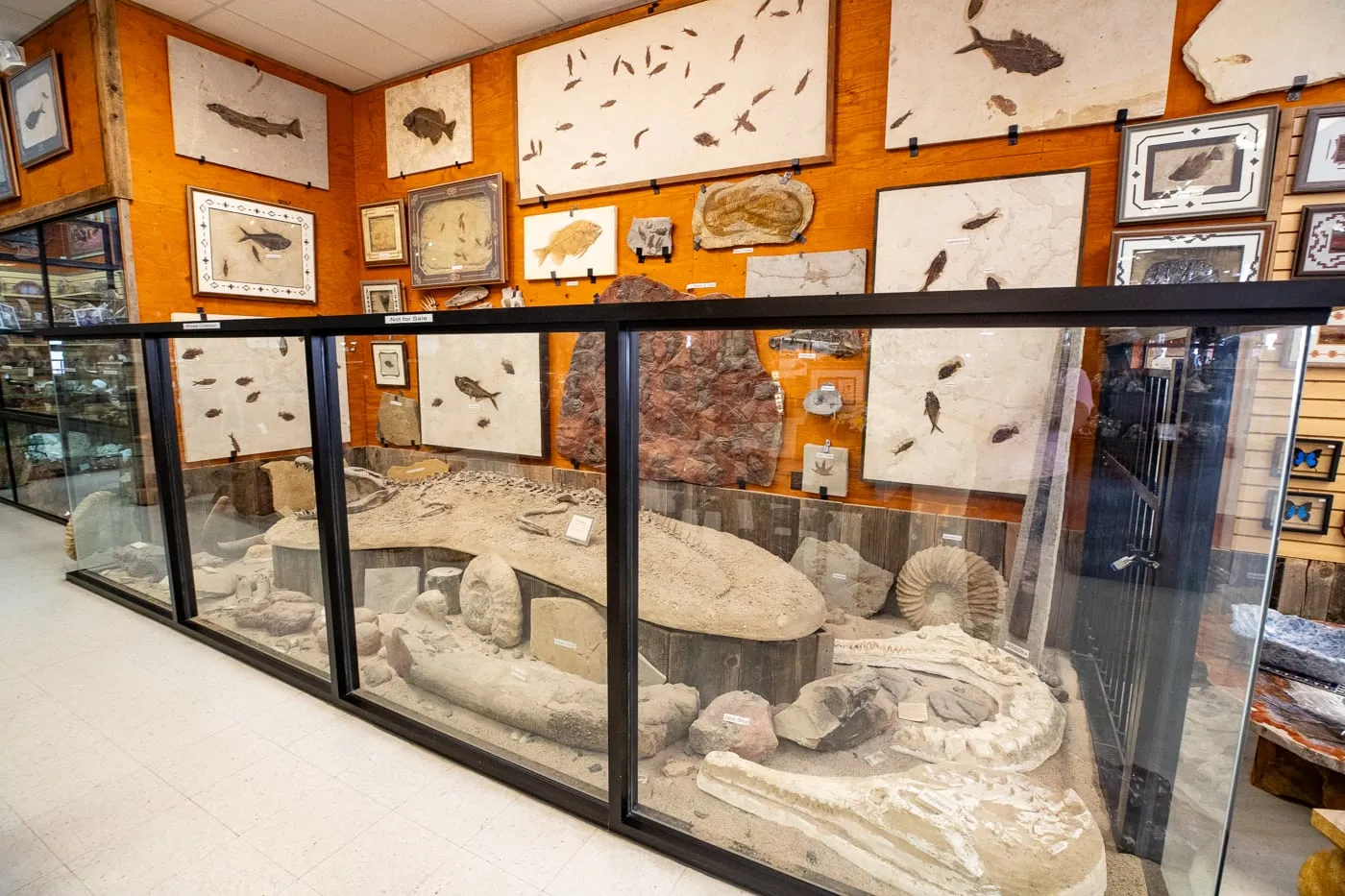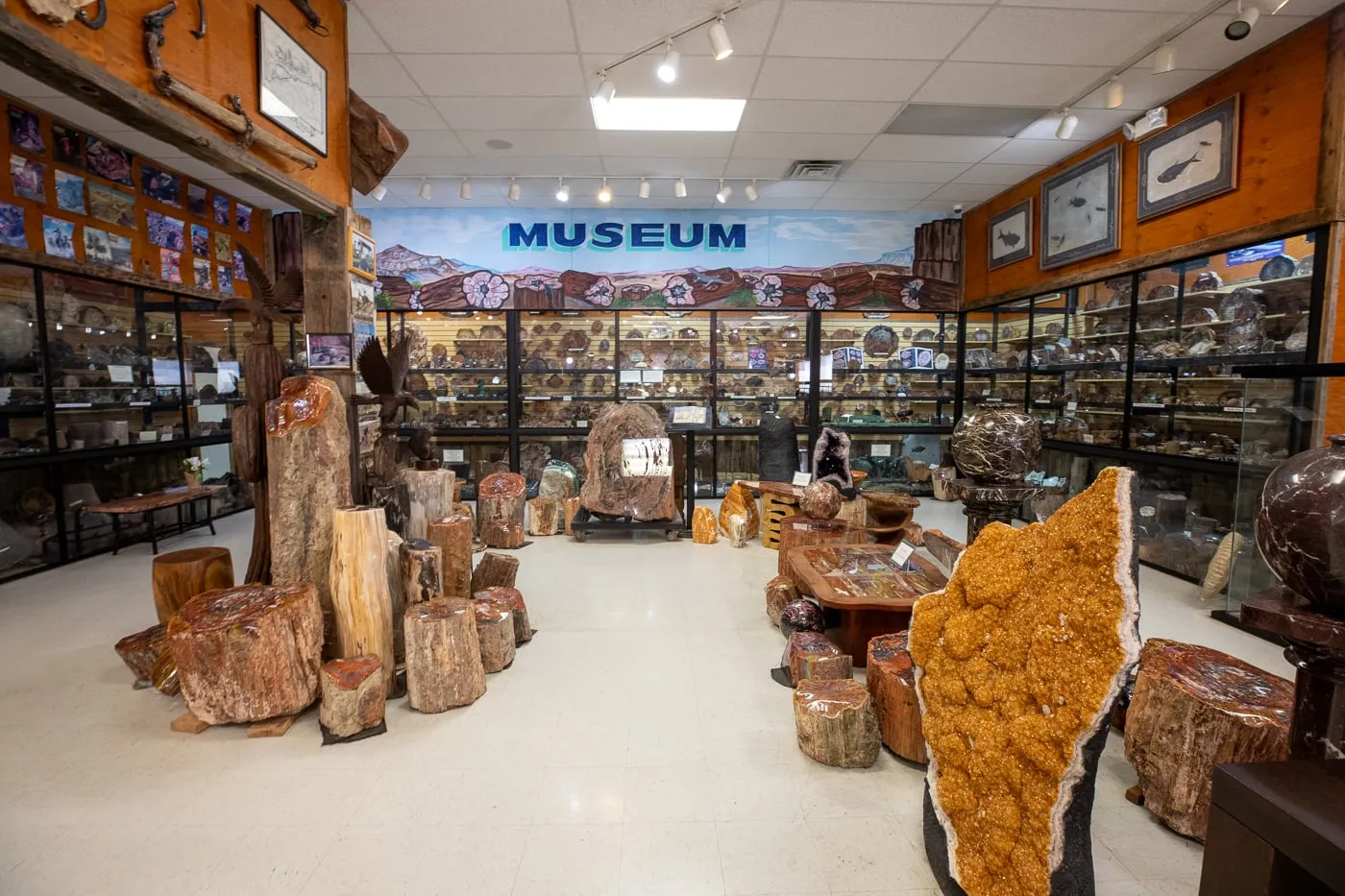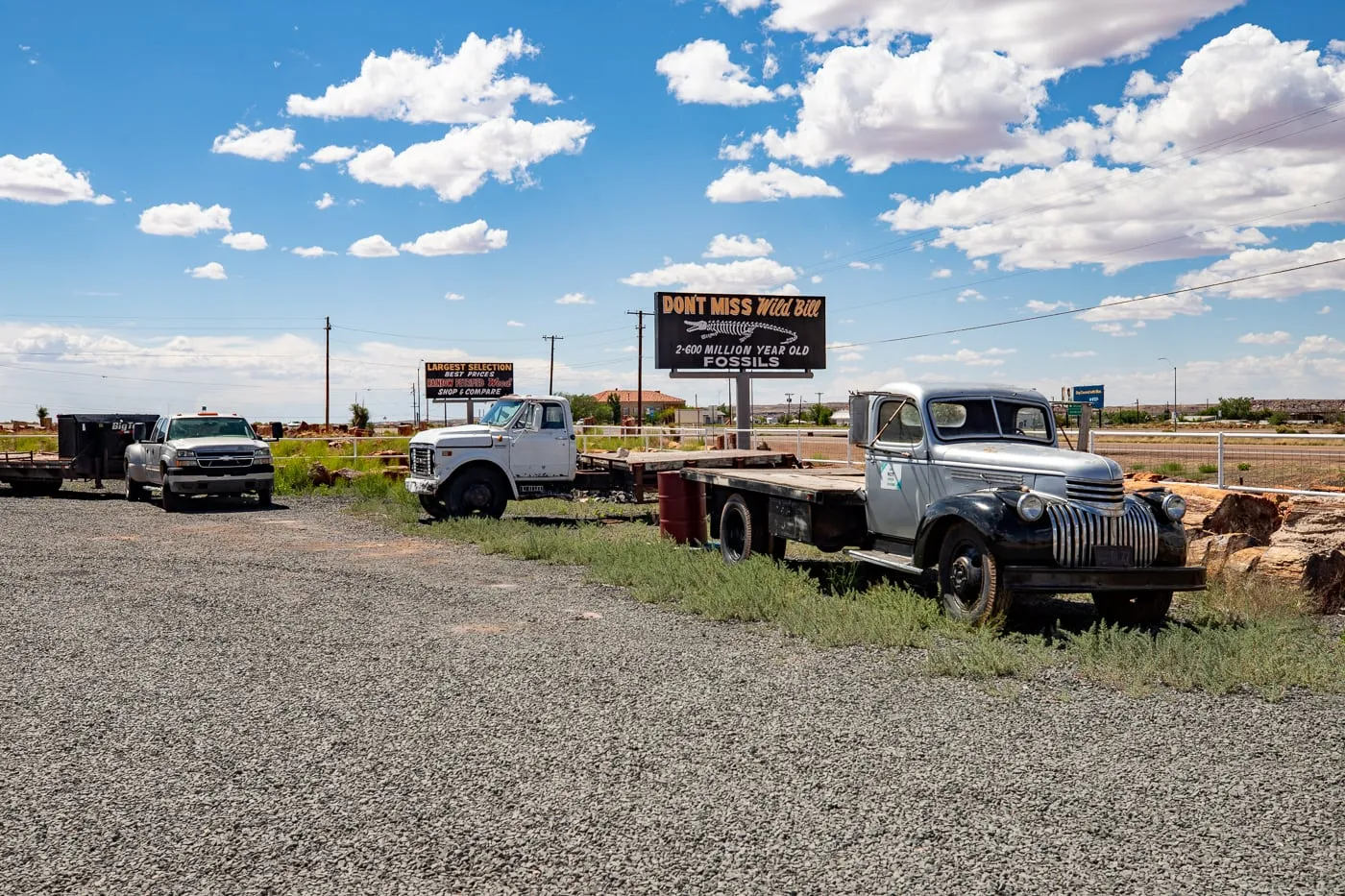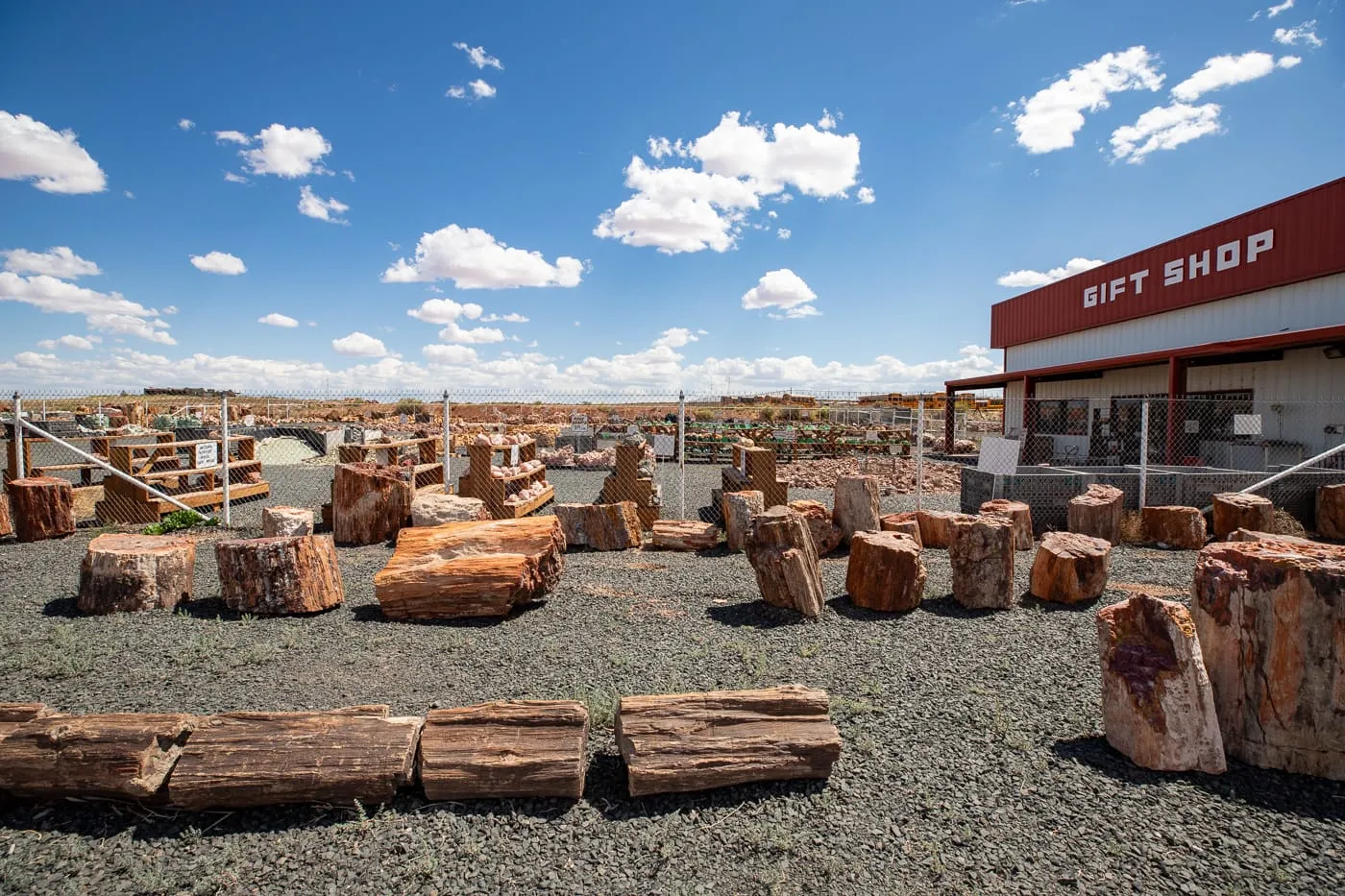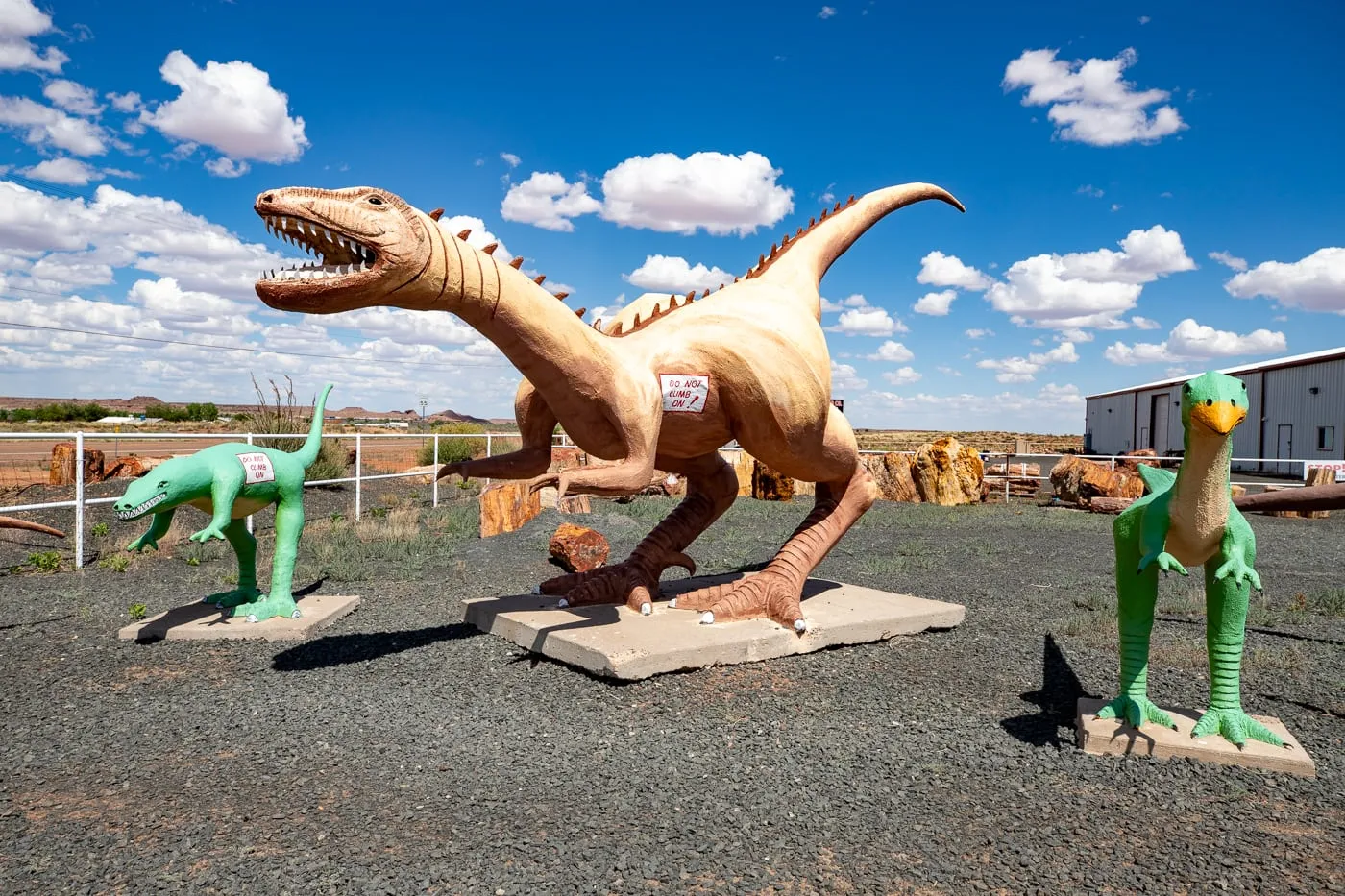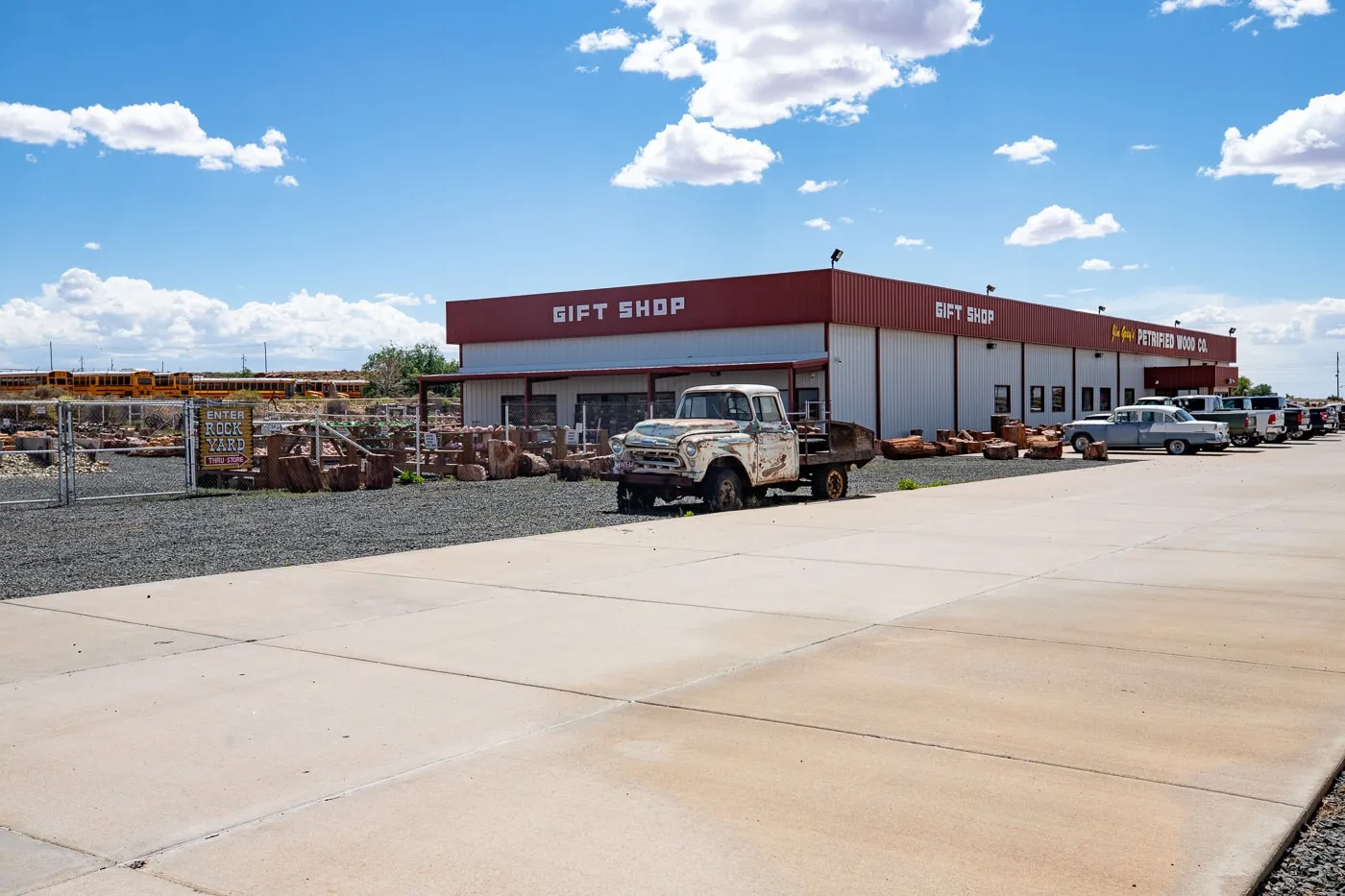 Love this Arizona Route 66 roadside attraction? Here are some more nearby attractions to add to your Route 66 road trip itinerary:
Stewart's Petrified Wood, Geronimo Trading Post, Rainbow Rock Shop, Painted Desert Indian Center, the World's Longest Map of Route 66, the Joe & Aggies Cafe Mural, Butterfield Stage Co Steakhouse, and Holbrook Wigwam Village Motel.
Jim Gray's Petrified Wood Co
Address: 147 US-180, Holbrook, AZ 86025
Cost: Free to See
Hours: 8am-6pm, Daily
Pin this Arizona Route 66 roadside attraction to save for your road trip itinerary: