Joe & Aggie's Cafe has always been an iconic stop on The Mother Road. While you can no longer stop for a breakfast enchilada or dessert burrito you can still stop for photos with the equally iconic Pink Route 66 Mural in Holbrook, Arizona.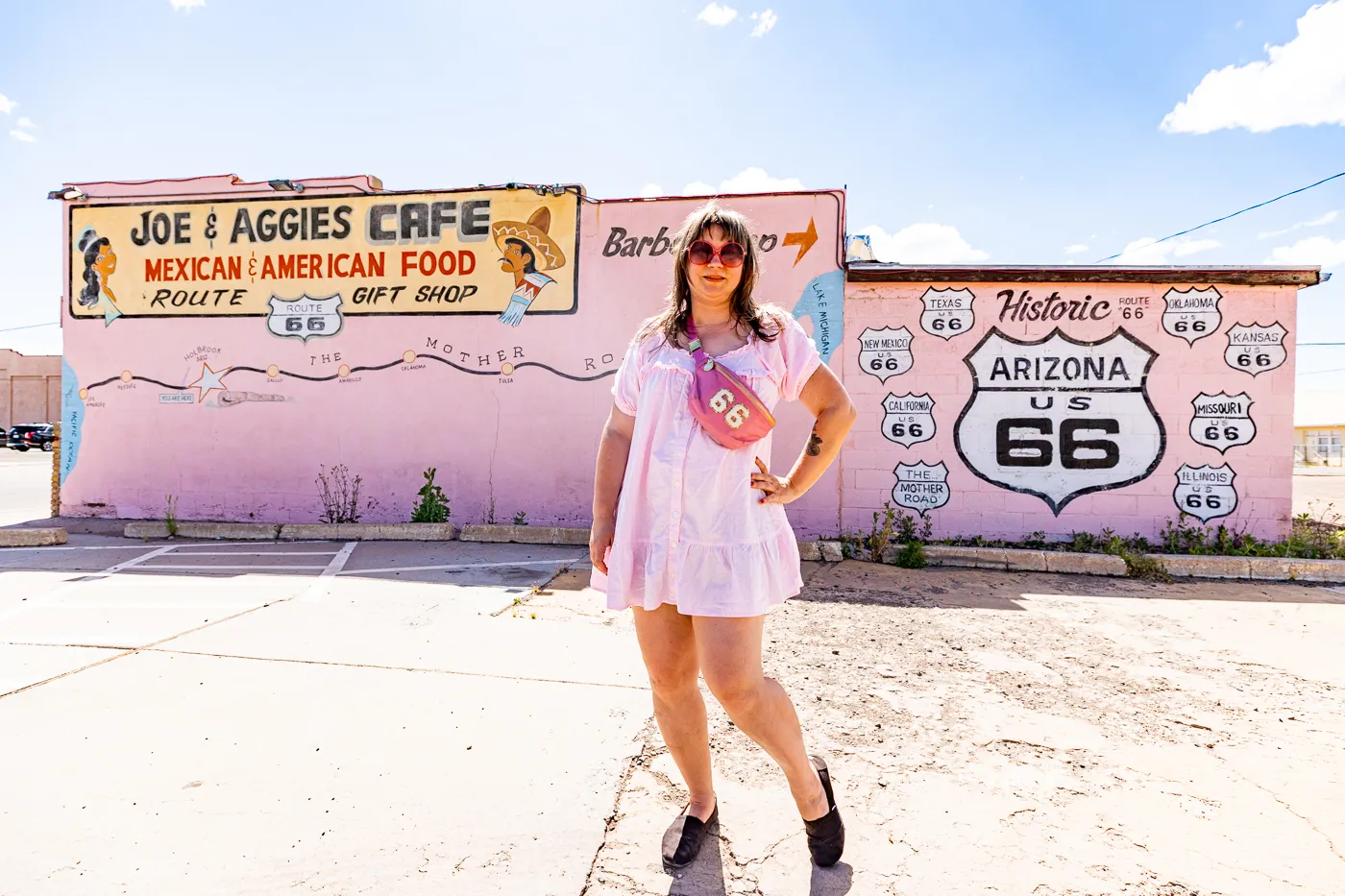 Joe & Aggie's Cafe was once a must-stop for breakfast, lunch, or dinner on Route 66. The restaurant opened in 1943 and served American and Mexican staples in an iconic pink building. It is even said to be one of the inspirations for the Pixar movie Cars.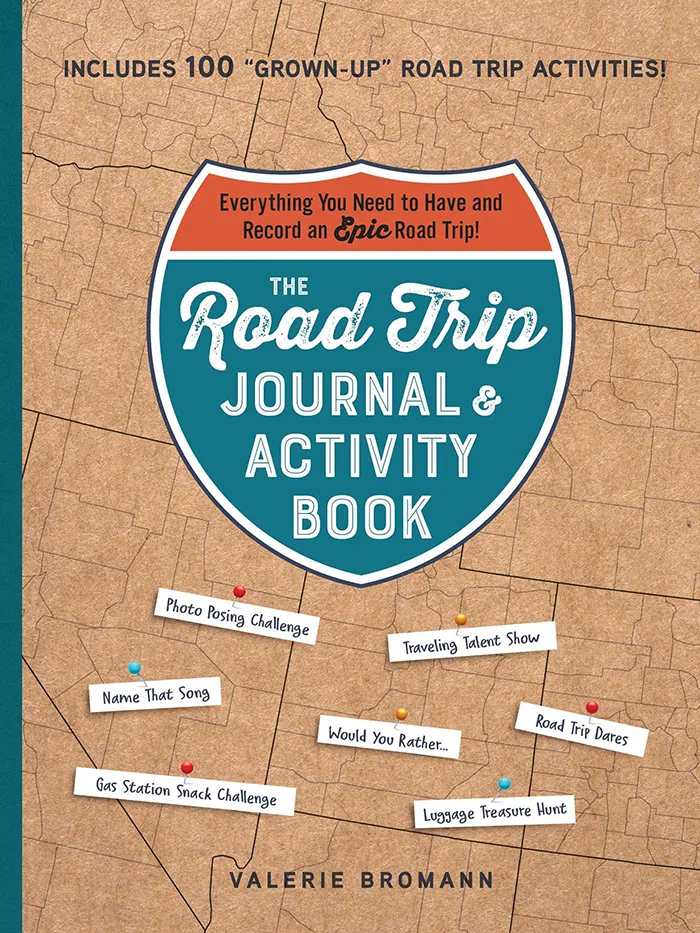 The Road Trip Journal & Activity Book
Everything You Need to Have and Record an Epic Road Trip!
Enjoy fun games and challenges to pass the time on your next road trip and have a keepsake to look back on for years to come with this entertaining must-have for your next vacation.
Unfortunately it seems that this Route 66 restaurant has unceremoniously closed its doors for good. They had to shut down during the Covid-19 pandemic and were unable to operate at reduced capacity. That, coupled with two deaths in the family-owned business, put any plans for opening permanently on hold.
Sadly, longtime owner Stanley Gallegos (who had married Alice Montano, the daughter of restaurant founders Joe and Aggie Montano, in 1958) died in September 2020 at the age of 82. Mary Linda Gabaldon, the restaurant's founders' daughter, died in July 2020 at the age of 83.
For now the restaurant's legacy lives on with an intact facade including the cute pink Route 66 mural on the east side of the building.
The mural features two parts. There's a long map of The Mother Road that takes you from Los Angeles to Chicago, including a "You Are Here" star in Holbrook. It also includes an ad for the restaurant, "Jo & Aggie's Cafe, Mexican & American Food, Route 66 Gift Shop." At the top of this section is an arrow pointing to the barber shop out back, where Stanley Gallegos operated the separate business for many years.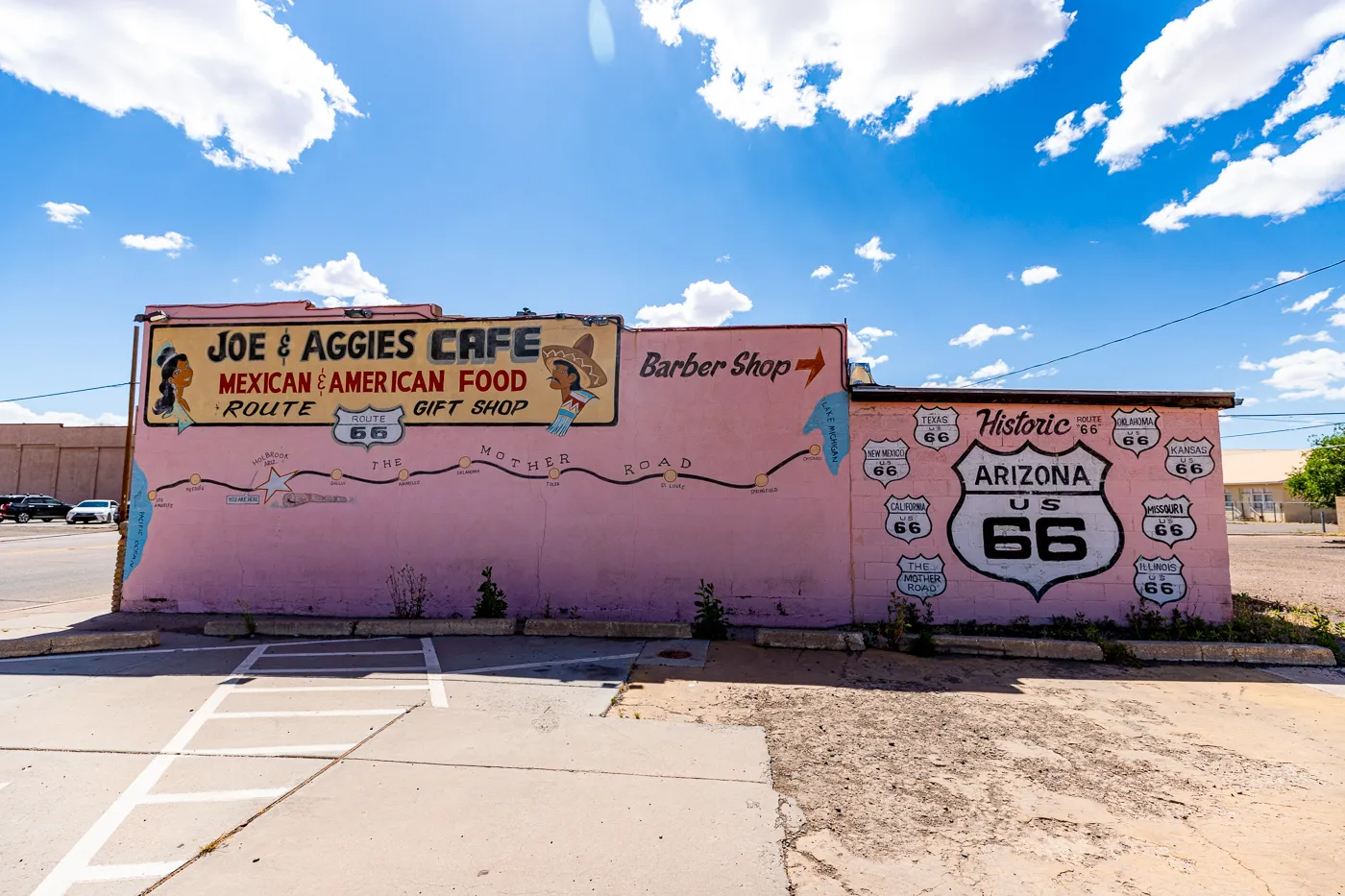 The second part of this pink Route 66 mural says "Historic Route 66" over a large Arizona US 66 shield. That is surrounded by smaller scale shields for the other states on the route: Illinois, Missouri, Kansas, Oklahoma, Texas, New Mexico, California, and, a final one, for "The Mother Road."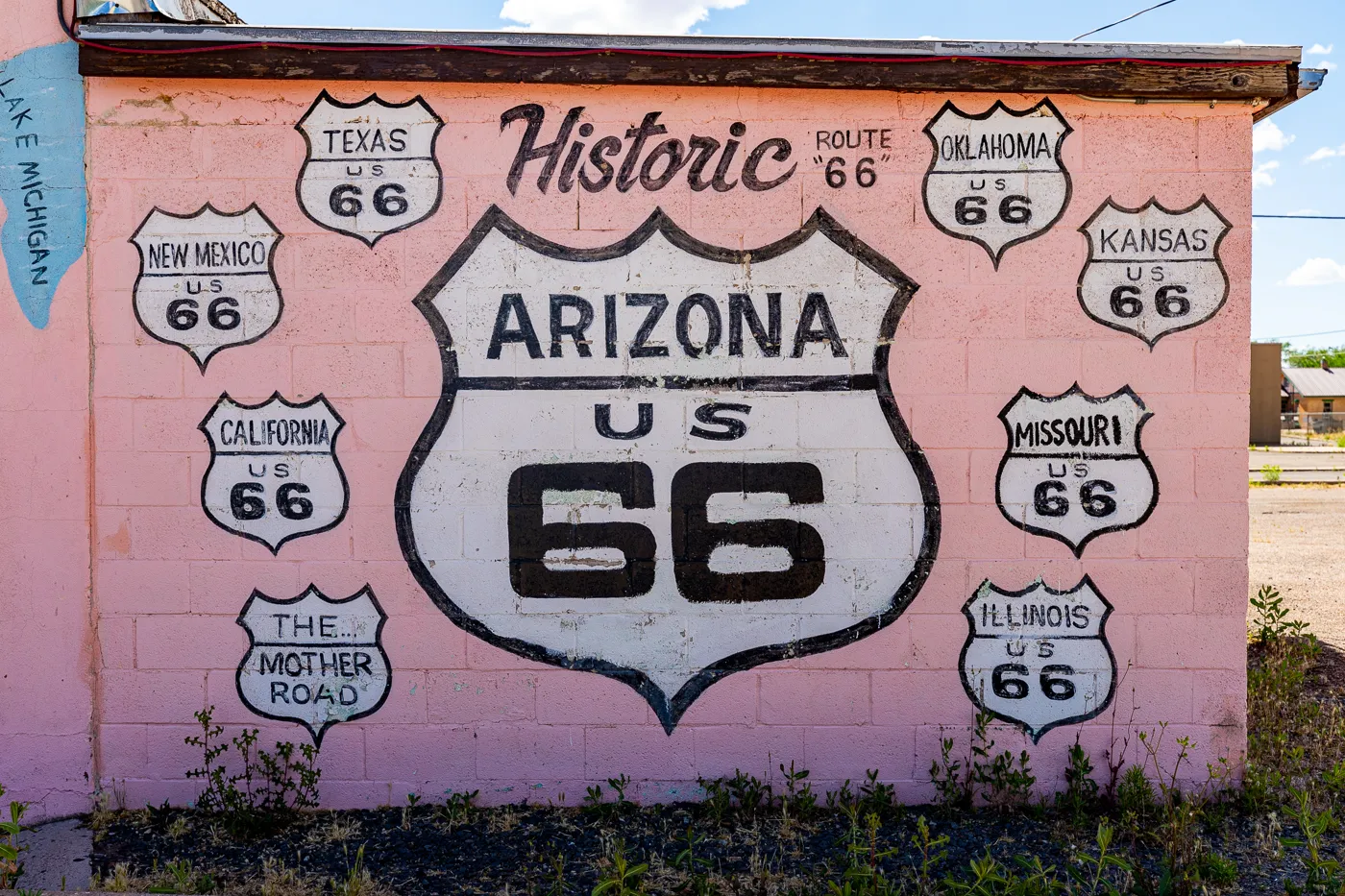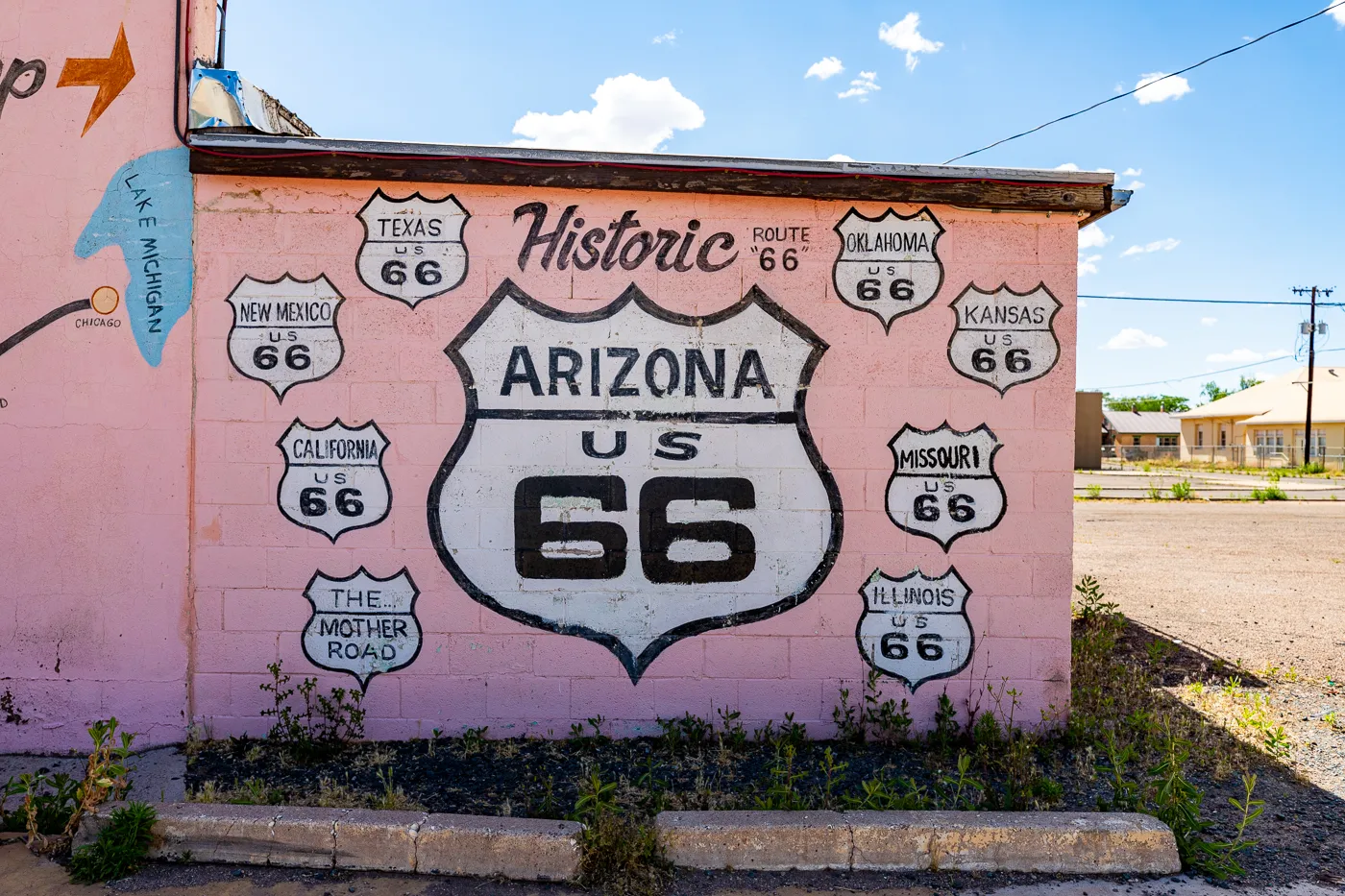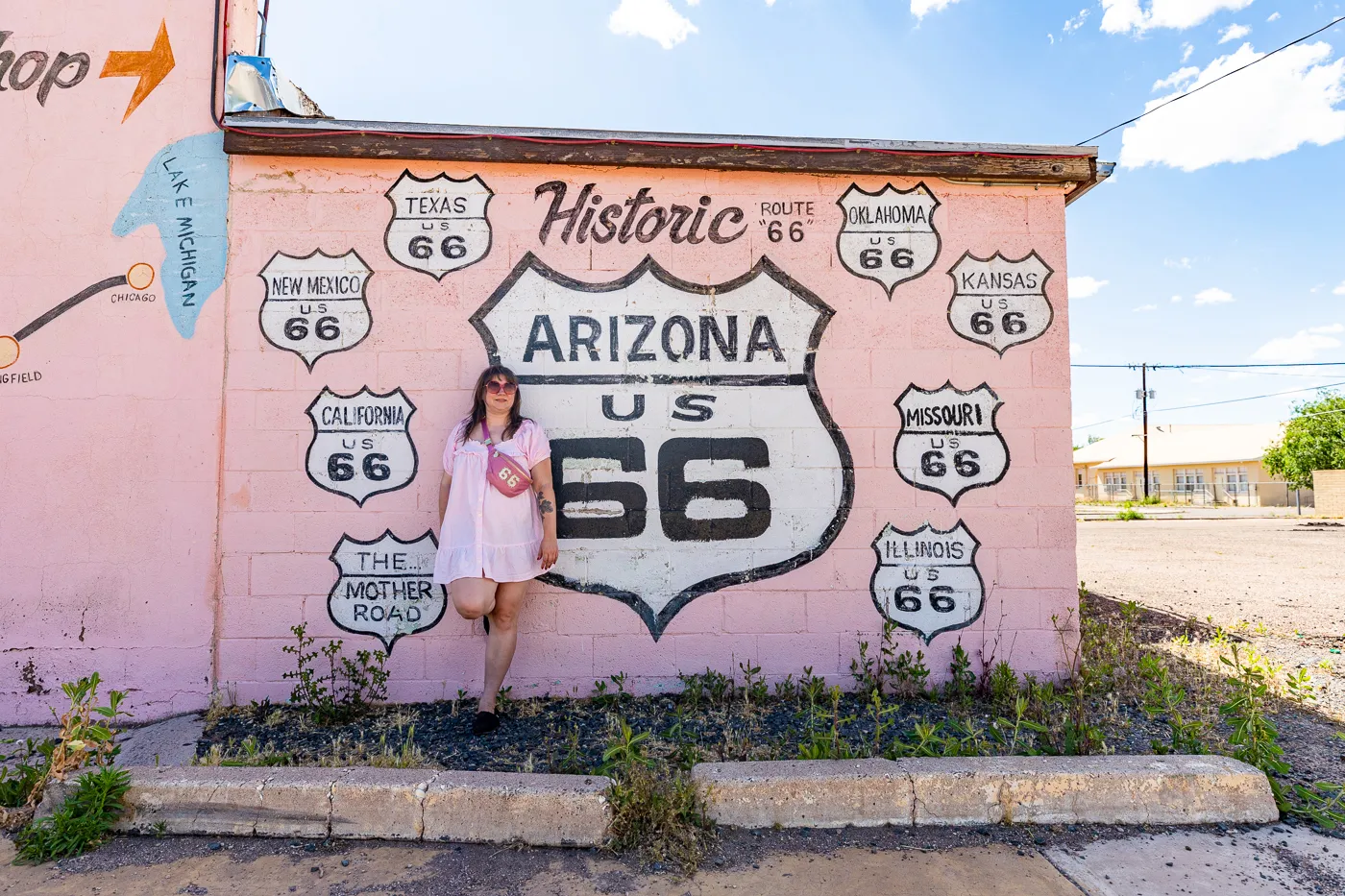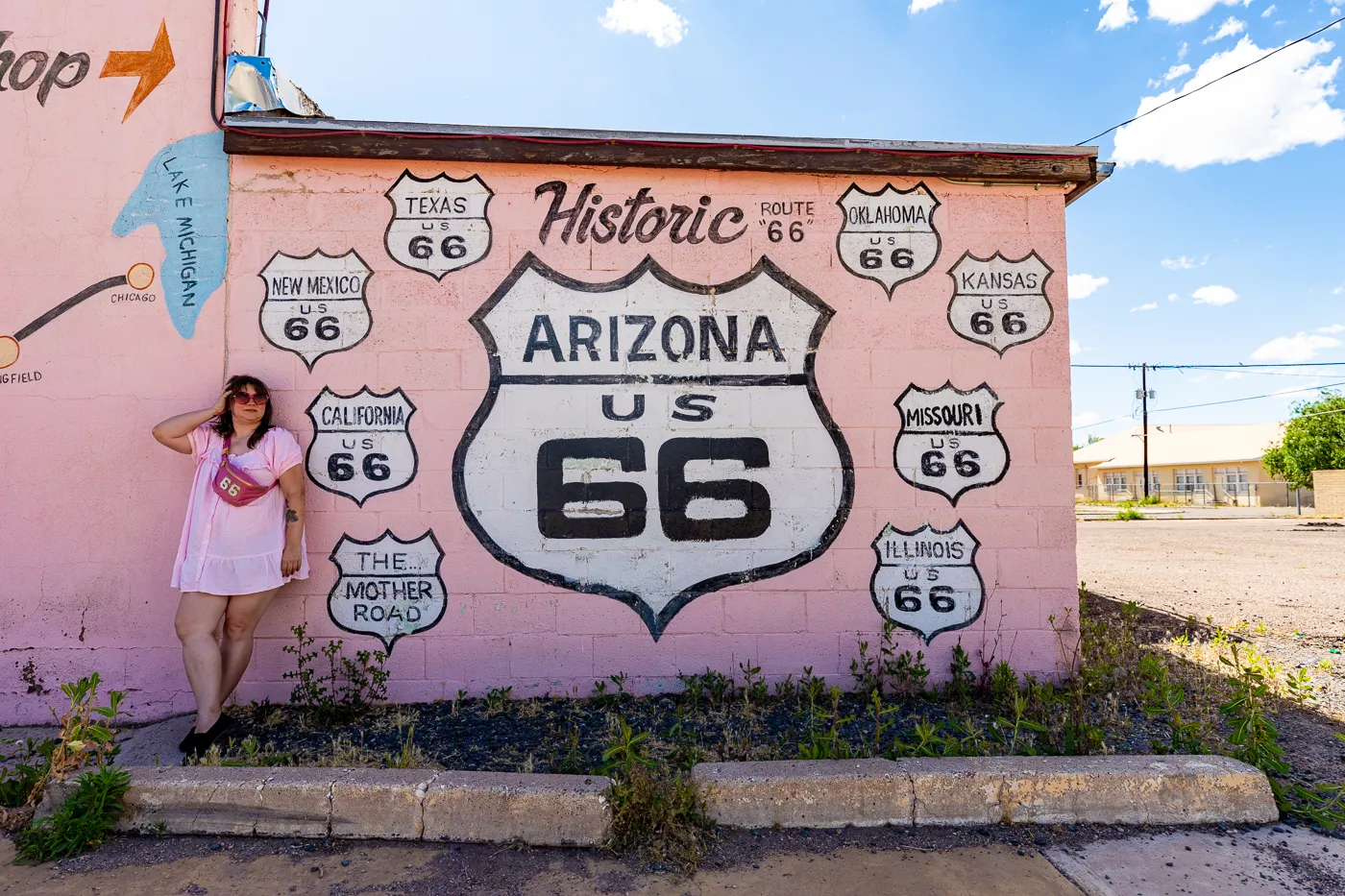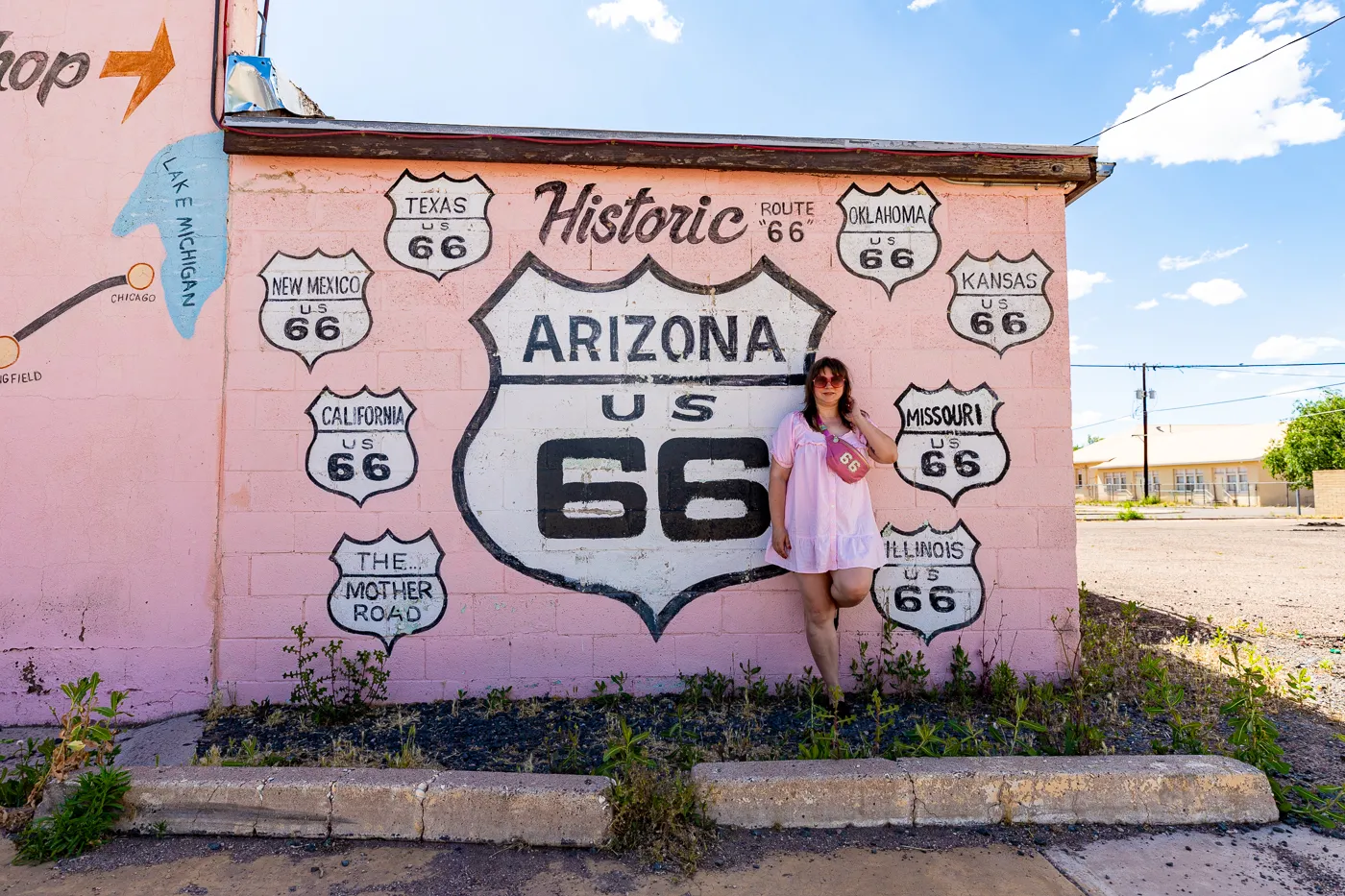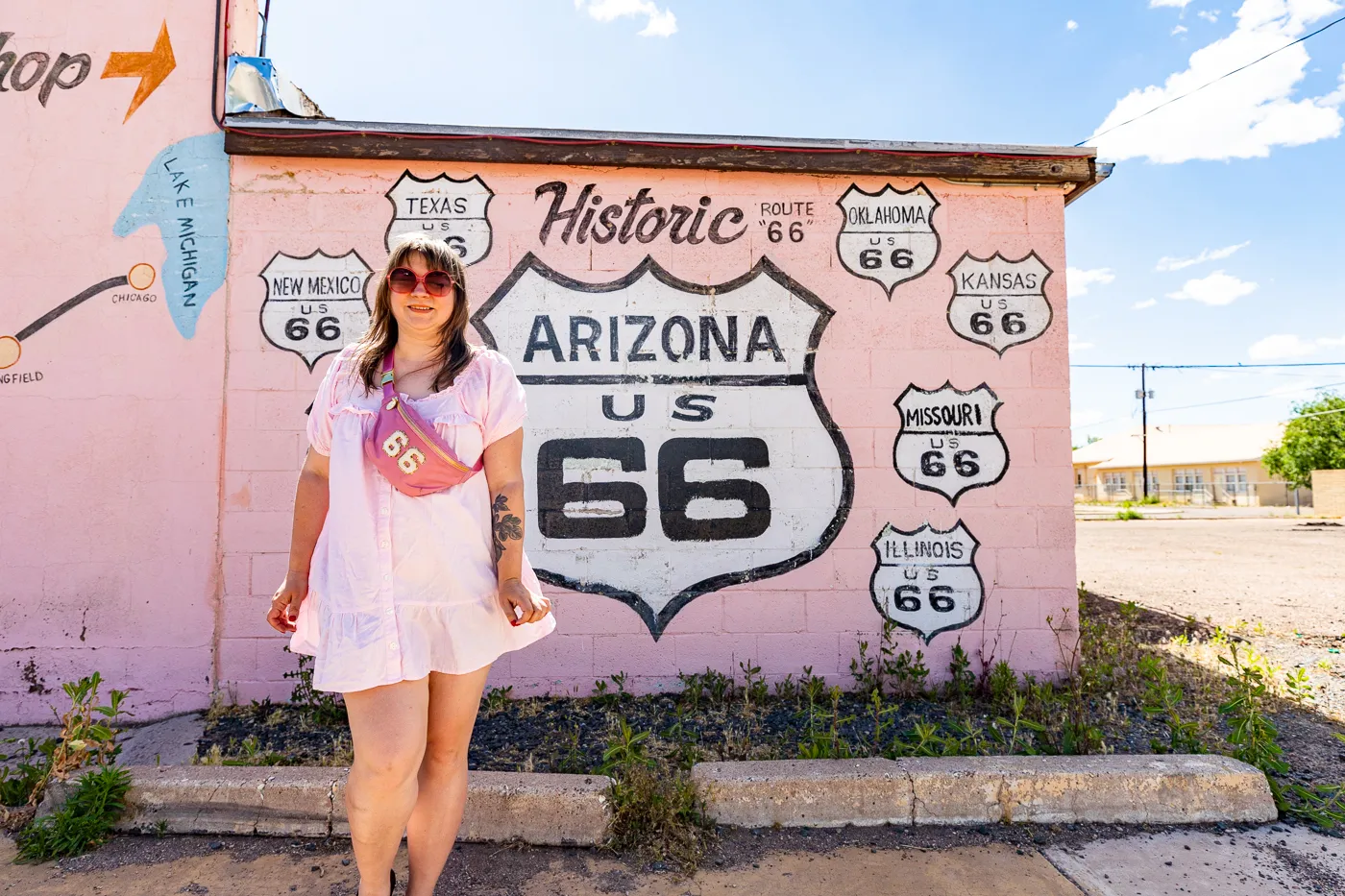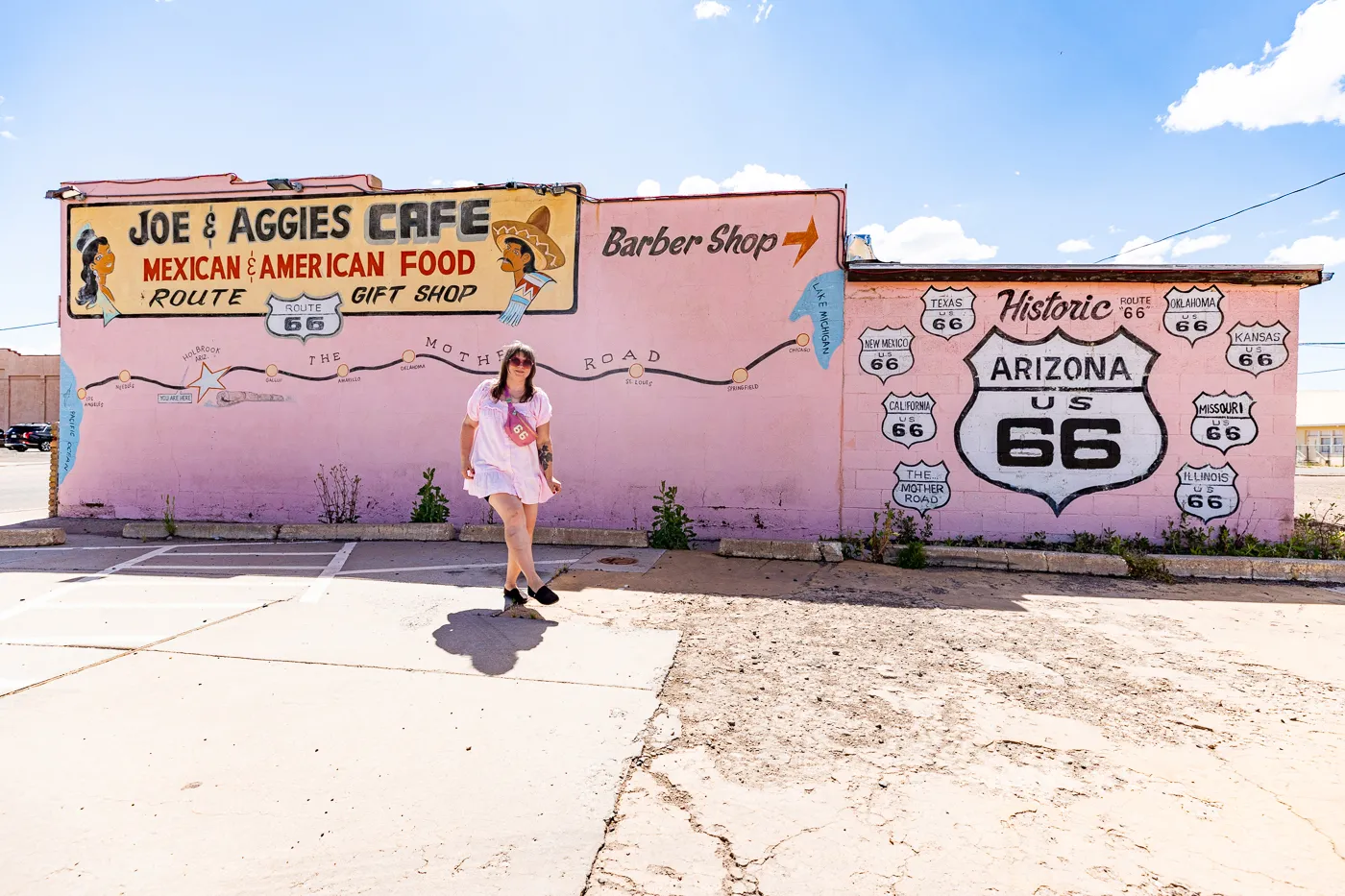 Love this Arizona Route 66 roadside attraction? Check out these other fun sites in and around Holbrook: Stewart's Petrified Wood, Painted Desert Indian Center, Rainbow Rock Shop, Jim Gray's Petrified Wood, the World's Longest Map of Route 66, Butterfield Stage Co Steakhouse, and Wigwam Village Motel.
Joe & Aggie's Cafe Pink Route 66 Mural
Address: 120 W Hopi Dr, Holbrook, AZ 86025
Cost: Free to See
Hours: Always Visible
Pin this Arizona Route 66 Roadside Attraction to Save for Your Road Trip Itinerary