"Have you slept in a Wigwam lately?" This iconic Route 66 motel has been attracting travelers from the road with its unusual architecture since 1950. Spend the night at the Wigwam Motel in Holbrook, Arizona. Also known as Wigwam Village No. 6.
The Wigwam Motel in Holbrook, Arizona is a motor court with rooms designed in a unique way: each individual hotel room is built into a teepee (tipi). So, no, they are not actually "wigwams" but the original designer, Frank Redford decided to set aside accuracy as he preferred the word wigwam to tipi. A wigwam is more permanently placed domed, round shelter used by many northeastern Native American tribes, while teepees were movable conical shaped tents traditionally used by Indigenous people of the Great Plains. While immovable, these wigwams were actually modeled after teepees.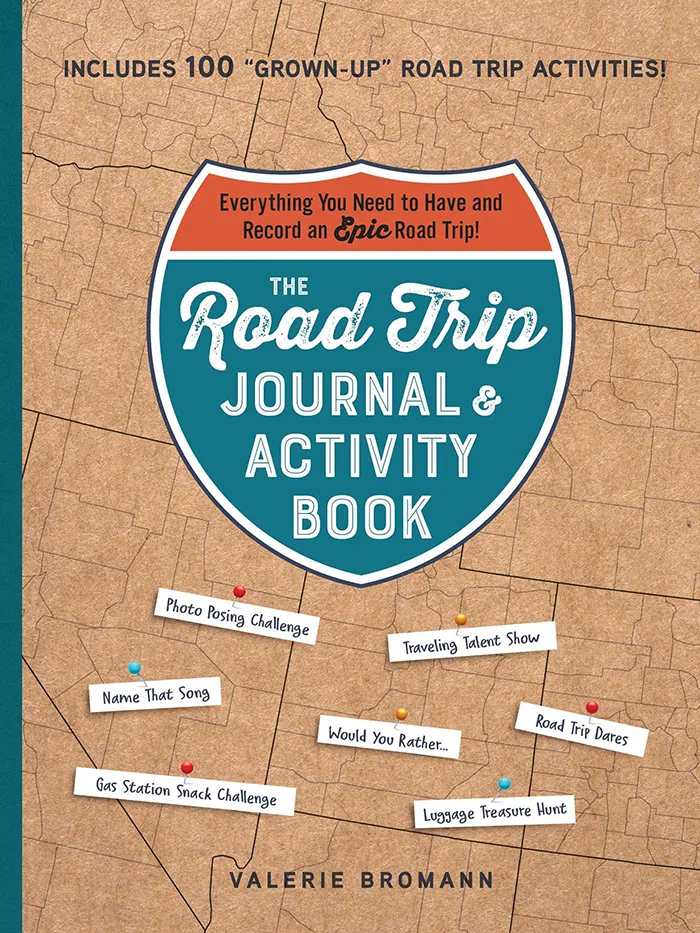 The Road Trip Journal & Activity Book
Everything You Need to Have and Record an Epic Road Trip!
Enjoy fun games and challenges to pass the time on your next road trip and have a keepsake to look back on for years to come with this entertaining must-have for your next vacation.
There were once seven of these villages constructed but, today, only three remain: this one, Wigwam Village No. 2 in Cave City, Kentucky, and another Wigwam Motel on Route 66 in San Bernardino, California (#7). The now shuttered other locations were in Horse Cave, Kentucky (#1), New Orleans, Louisiana (#3), Orlando, Florida (#4), and Bessemer, Alabama (#5).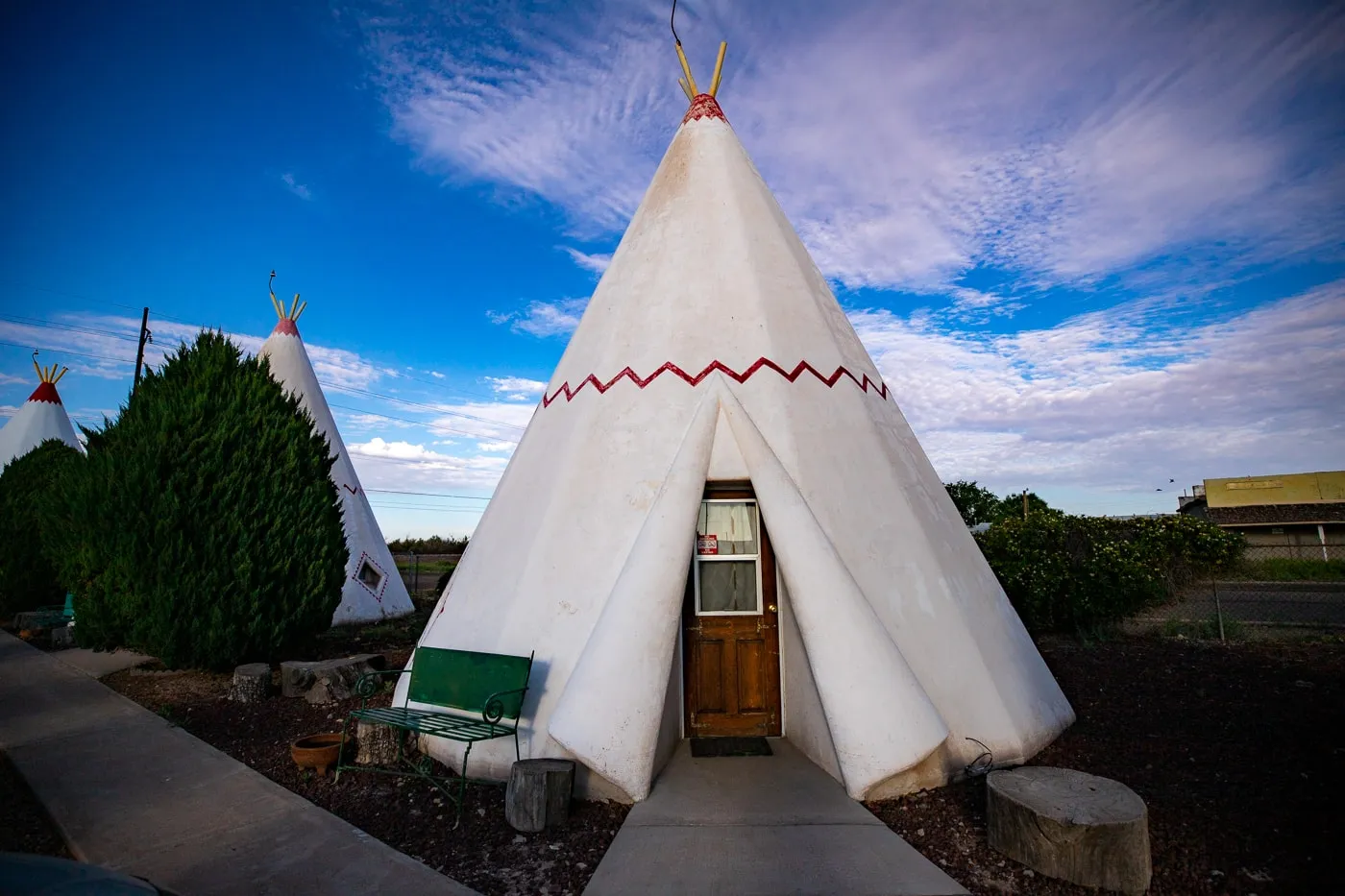 Architect Frank Redford opened the first and second versions in Kentucky in the 1930s and he patented the wigwam village design in 1936. While he initially built the unique hotel to house his collection of Native American artifacts, he also had the idea to expand and franchise, a novel idea for the time.
Chester E. Lewis passed through Cave City, Kentucky in 1938 and became enamored by the unique novelty architecture of the motel. He purchased copies of the plan and the rights to use the name in a contract that included a royalty agreement that would pay Redford percentages from coin-operated radios installed in the rooms.
Lewis opened the sixth, and second-to-last, Wigwam Motel in Holbrook, Arizona in 1950, officially making it Wigwam Village No. 6.
The motel features fifteen freestanding teepees that sit in a semi-circle surrounding the main office, which once upon a time was also a Texaco gas station with now-removed pumps. The rooms are numbered one through sixteen (bypassing the unlucky number 13).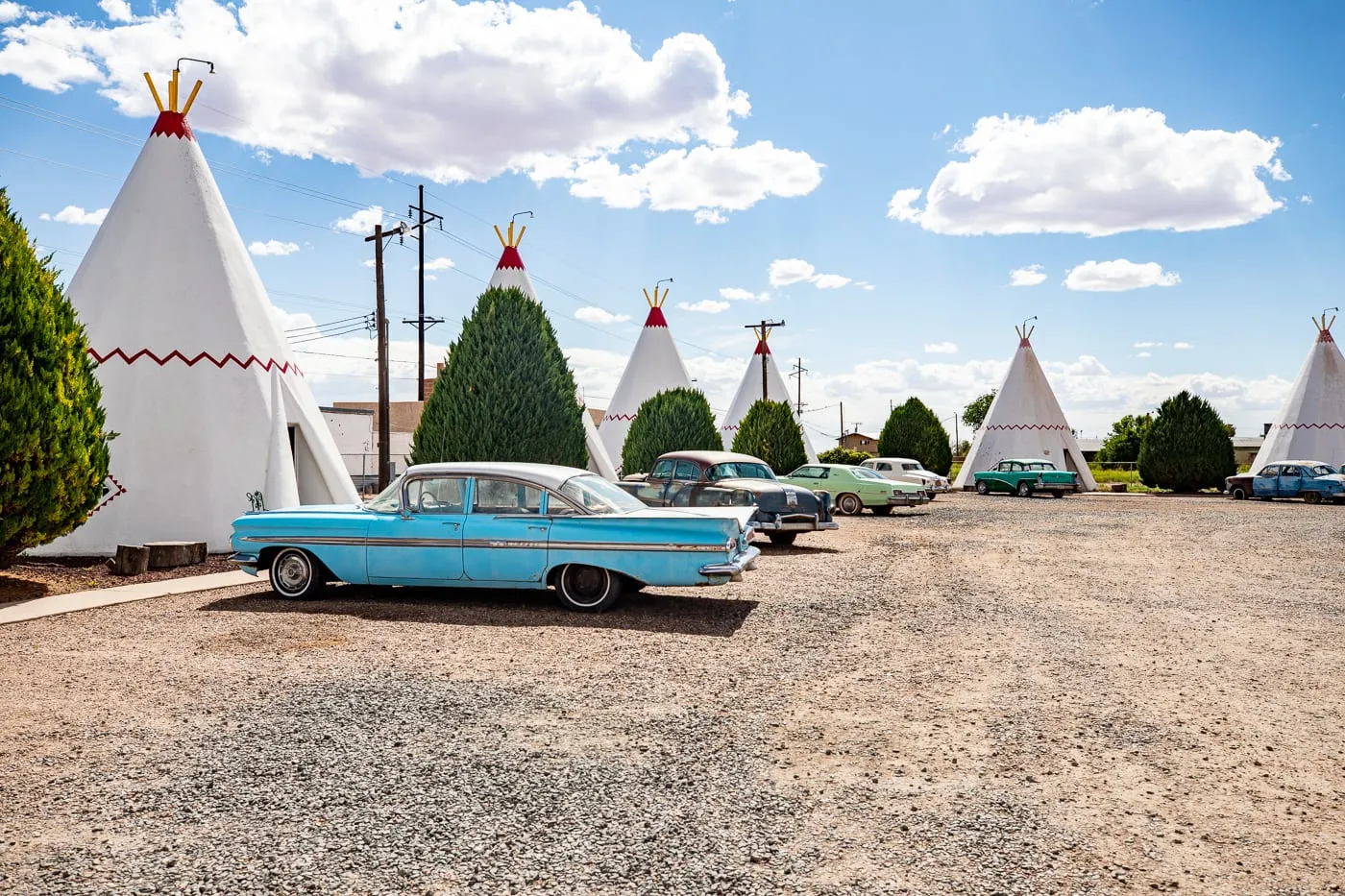 For many years Lewis operated the successful motel on Route 66. But, eventually, business slowed. The construction of I-40 had busy travelers bypassing the little town of Holbrook by the late 1970s and travelers were just no longer as star-struck by the roadside motel and its mimetic design. The emergence of larger hotel chains with larger footprints, more rooms, and more space within each started changing the way travelers traveled, leaving some of the most popular roadside motels behind.
Lewis eventually sold the business and, while it did remain open, it only served as a gas station for many years. It closed for good in 1982. A few years later, in 1906, Chester Lewis passed away. In 1988, his widow and children re-purchased the property and reopened the Wigwam Motel. On May 2, 2002 it was listed on the National Register of Historic Places, helping to secure its future even more.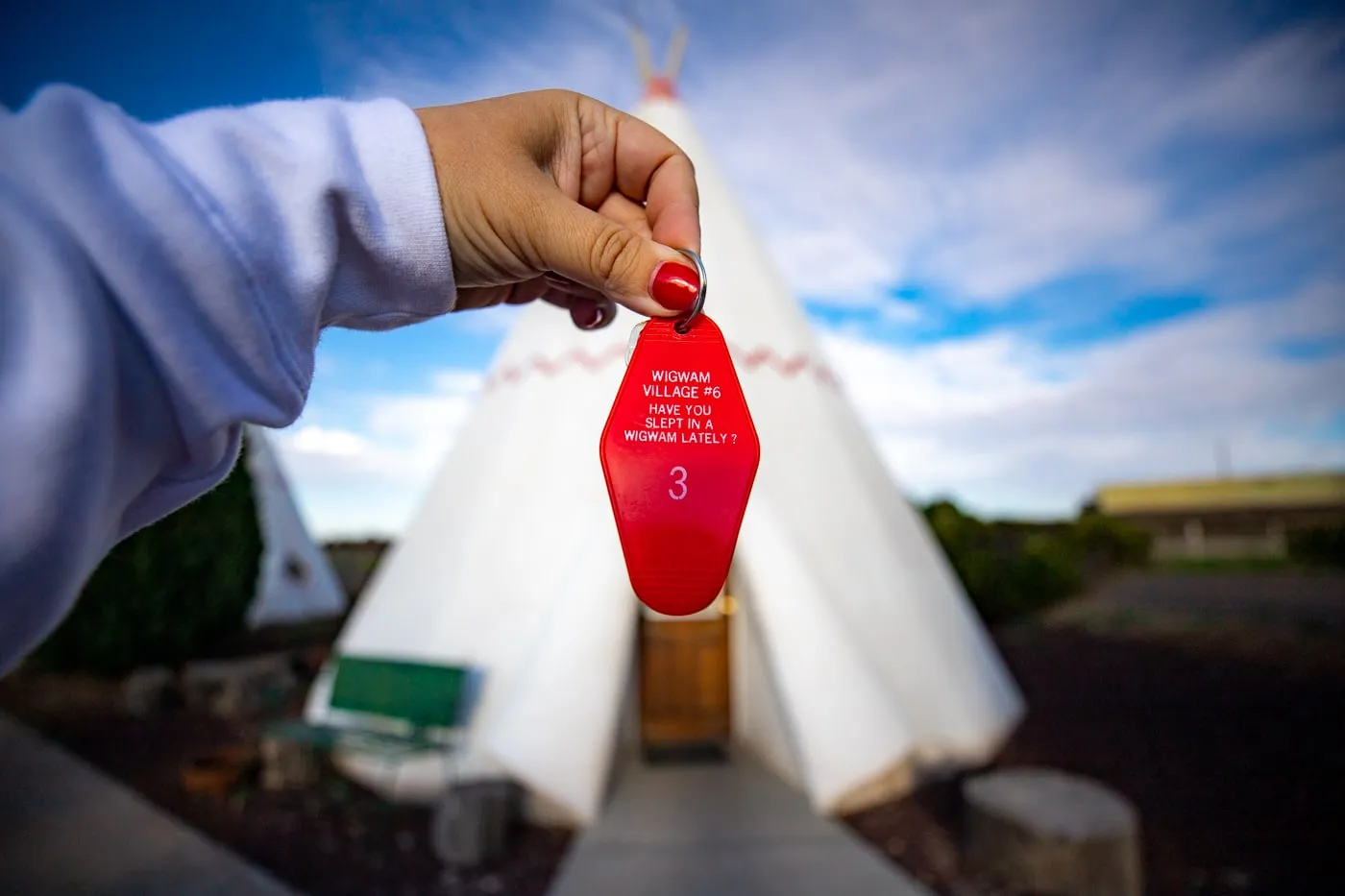 The Holbrook Wigwam Motel is an especially popular destination among the three remaining teepee hotels that operate today. First for its prominent location on Route 66 and its close proximity to Petrified Forest National Park, Meteor Crater (Barringer Crater), and the Grand Canyon. But also for its unique layout with drive-up parking which has allowed the owners to fill the lot with Instagram-worthy vintage cars, ones that probably drove the Mother Road in its heyday.
The Arizona Route 66 roadside attraction is also popular for its cameo appearance in the 2006 Pixar movie Cars. The "newly refurbished" neon-lit Cozy Cone Motel was modeled after Wigwam Village #6. Only in the movie they appropriately switched out the teepees for traffic cones.
Inside, the wigwams offer all the basics you need: a comfy bed, original hand-made hickory furniture, a small but working flat-screen TV with plenty of channels to choose from, free wi-fi, a heater/air conditioner to battle the fickle Arizona weather, and a small bathroom. Heads up to anyone taller than me (at 5' 5"), the shower can be a little awkward as it is built against a sloped wall, you might have to duck a bit to get your hair wet.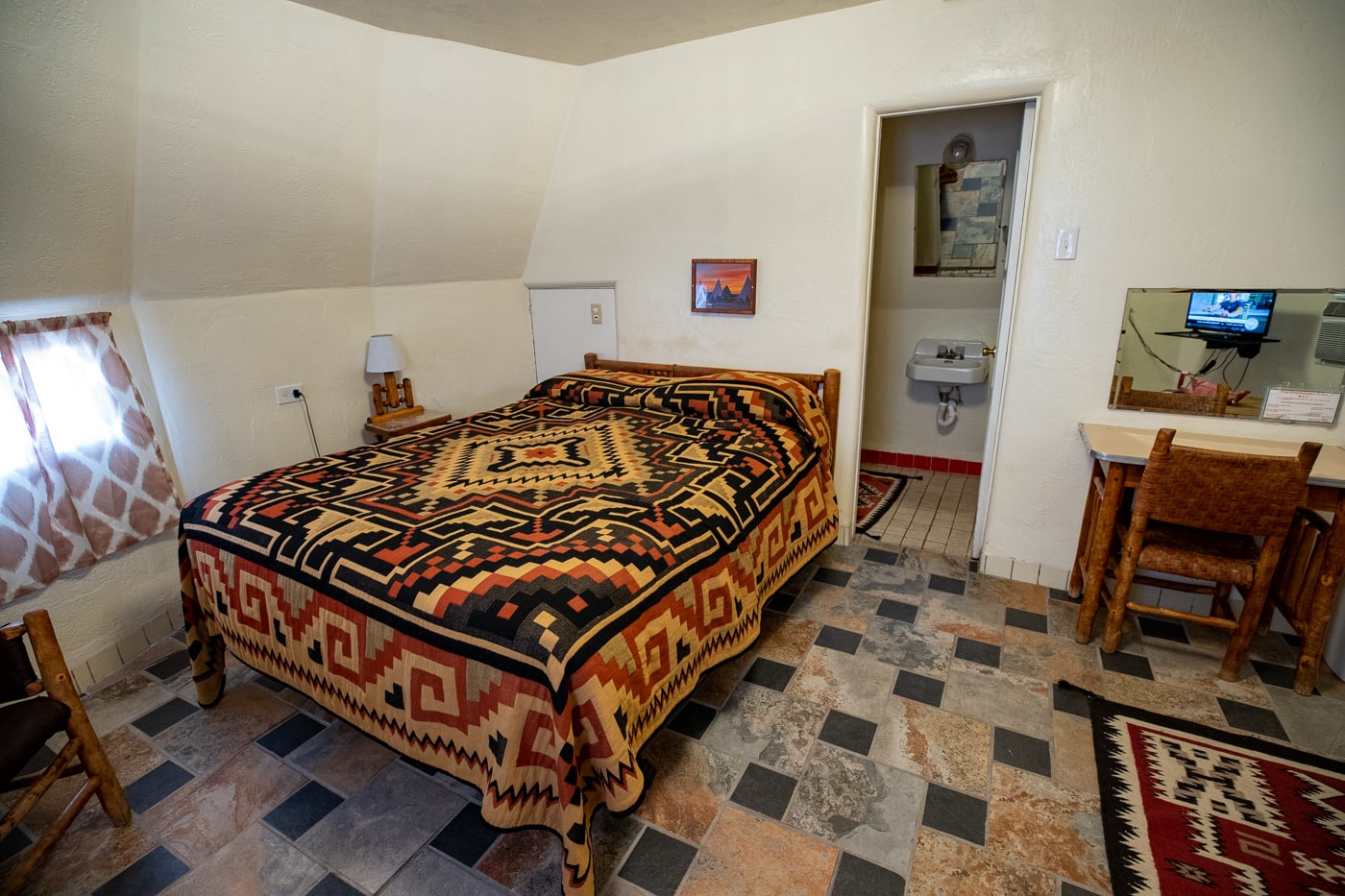 You can choose between rooms with two double beds or one queen, and pets are welcome, though they do incur an additional fee.
It's by no means a luxury stay but it is definitely one to write a postcard home about (and you can pick up those postcards, along with other souvenirs, in the reception building).
It's also a popular stop for Route 66 road trippers to pull over for pics, regardless of whether or not they are staying the night. Peeping out from the small curtained window in my door I observed people taking photos at all hours of the day and night.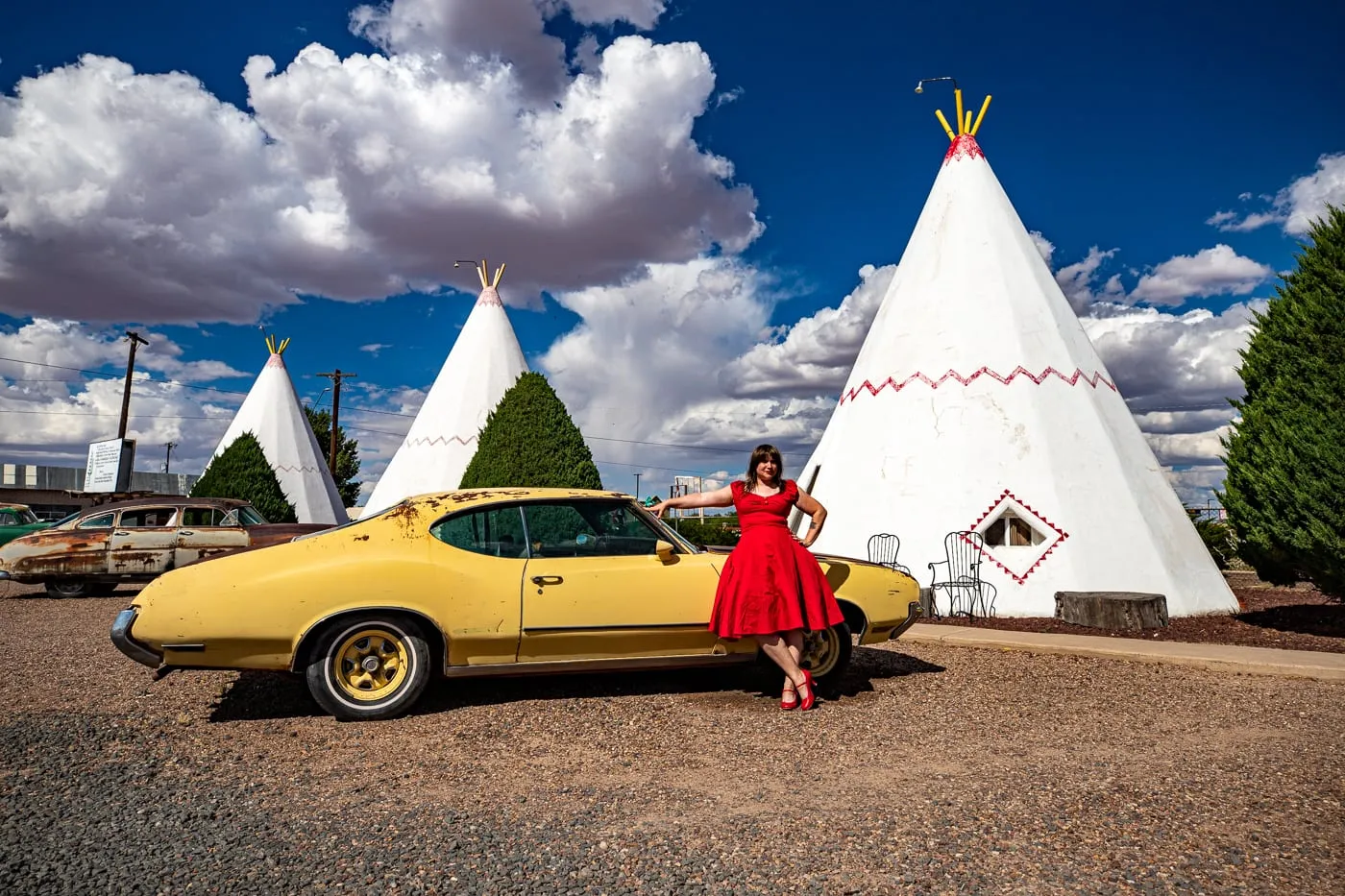 You can stop too and take photos of this unique Route 66 motel on your road trip. But, if you want to stay, you'll want to book ahead, especially if you are traveling in summer. While in the winter the motel might only stay half full it consistently books solid during the popular summer months. To guarantee a spot book as early in advance as you can.
To add to the vintage charm of the place, you do have to call to book. Call the front desk, let them know your date, and leave your credit card information to book. And then you'll be able to say that yes, you have slept in a Wigwam lately.
More Photos of Wigwam Motel in Holbrook, Arizona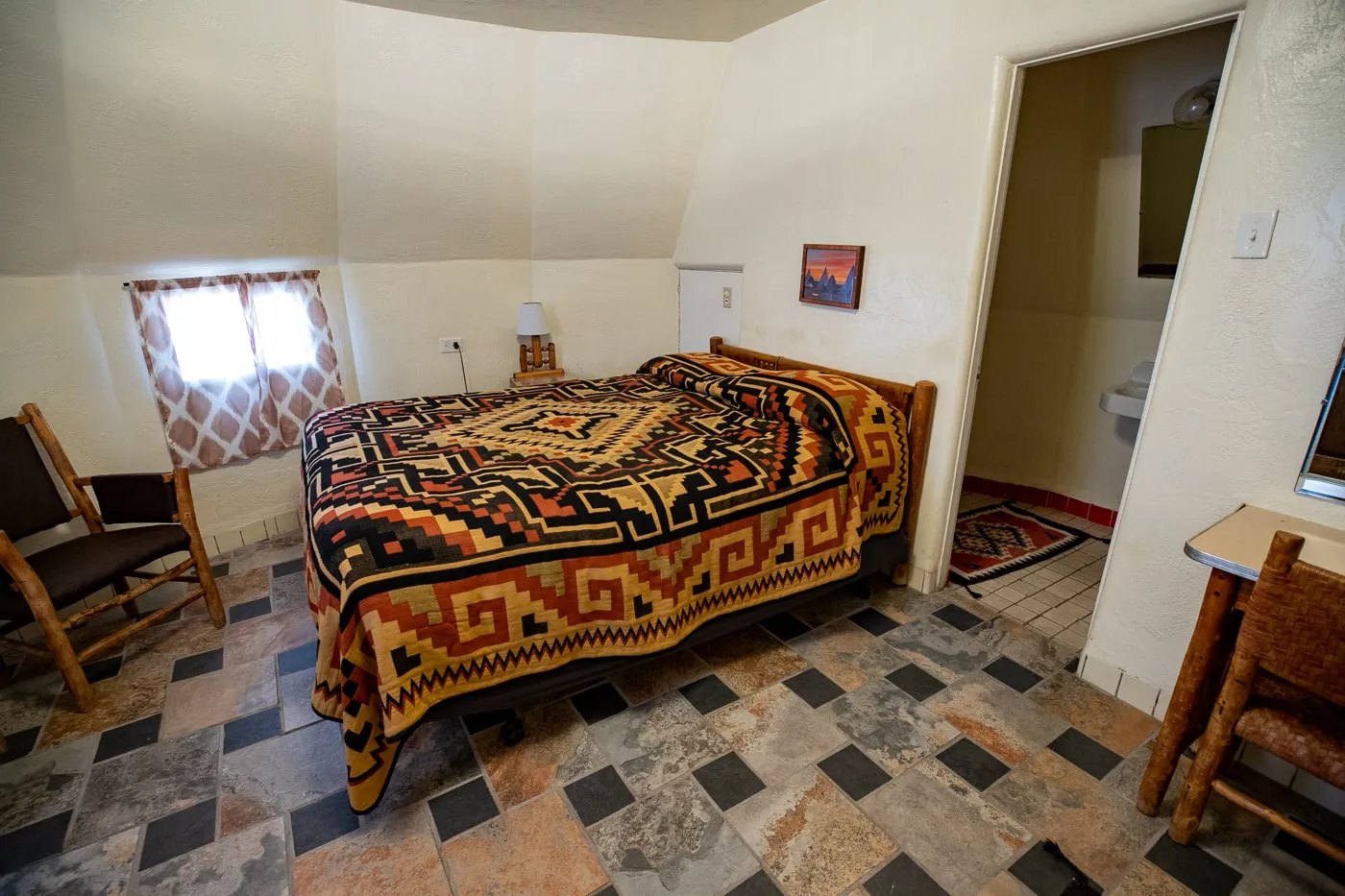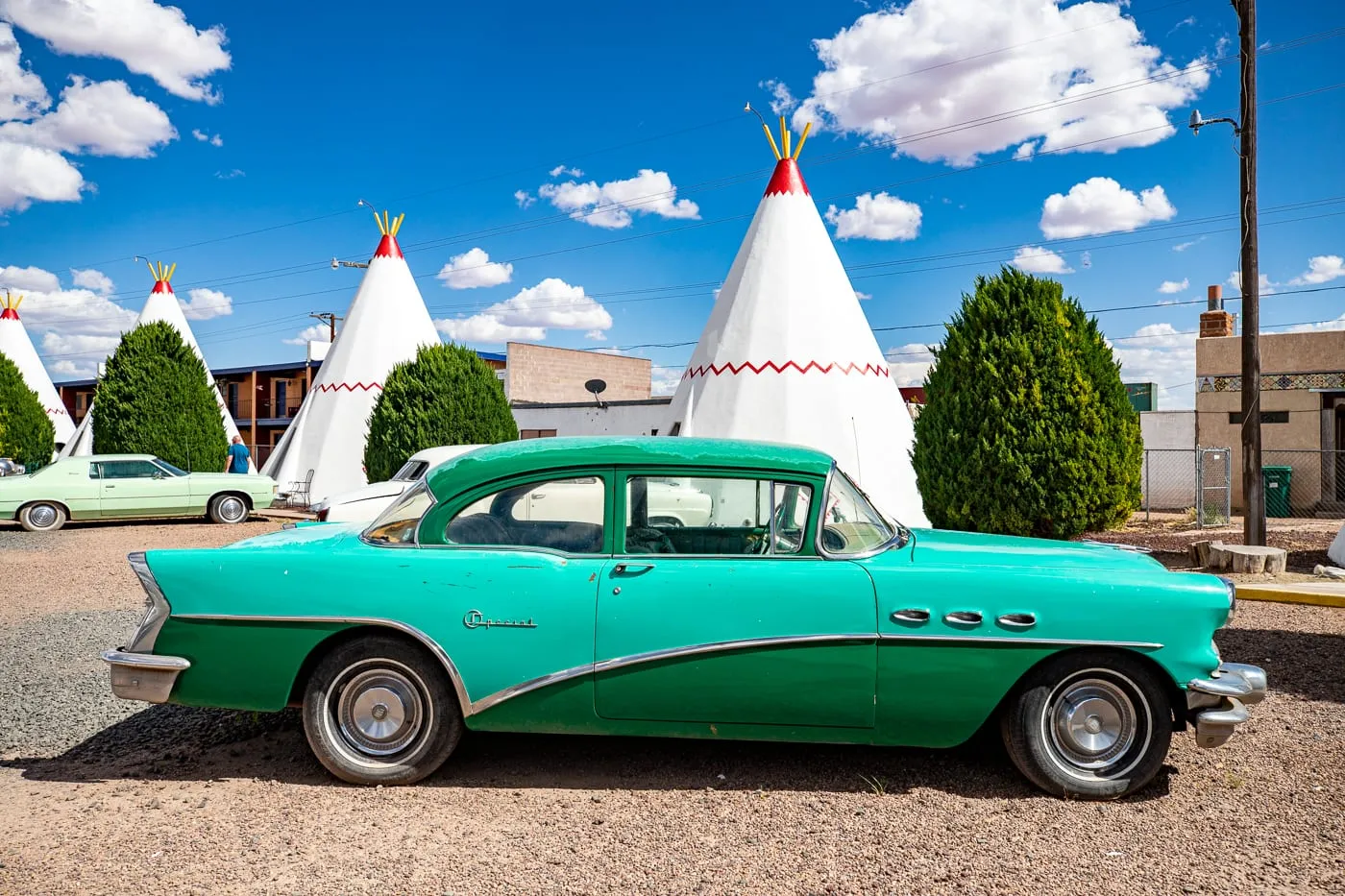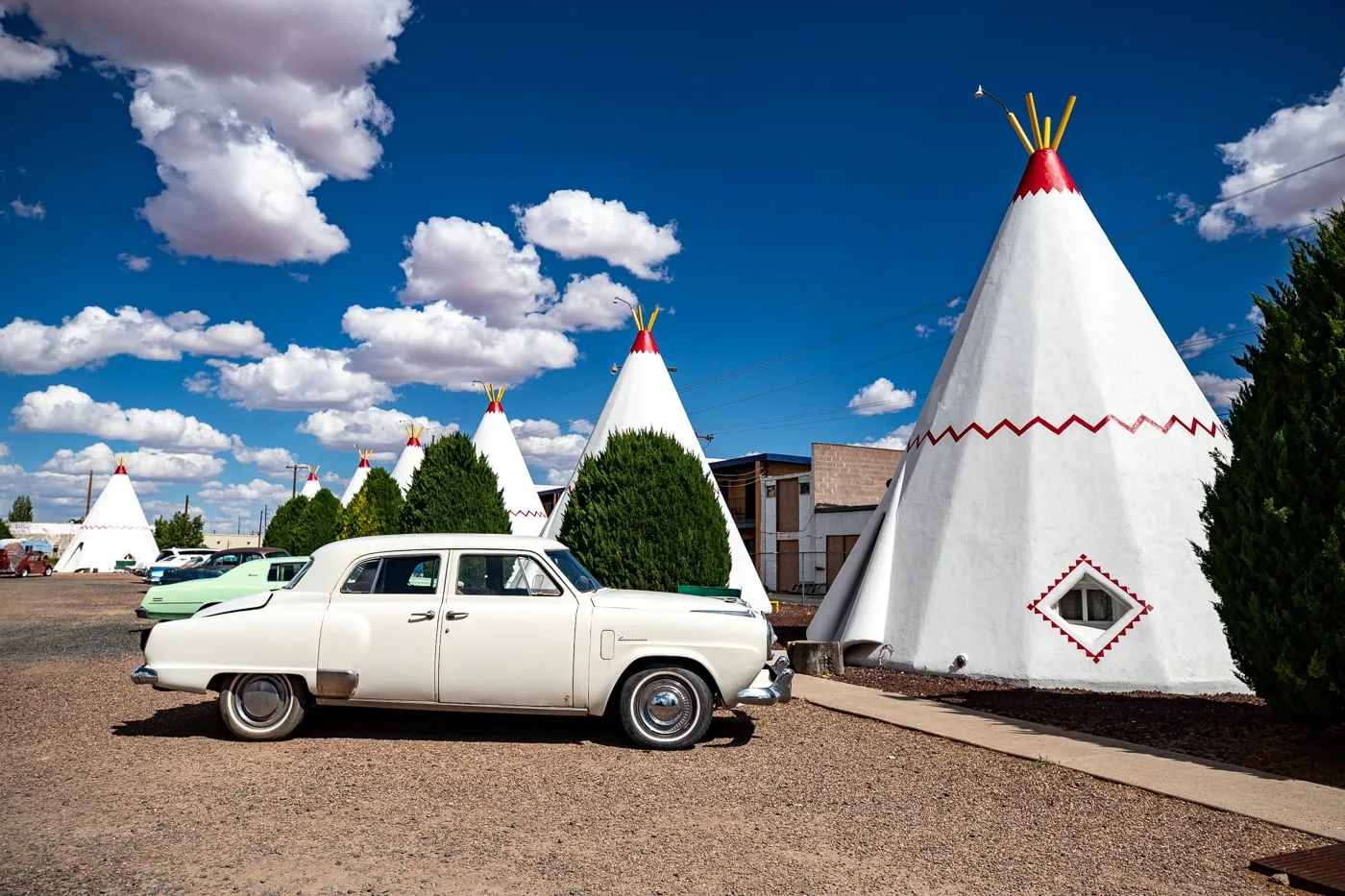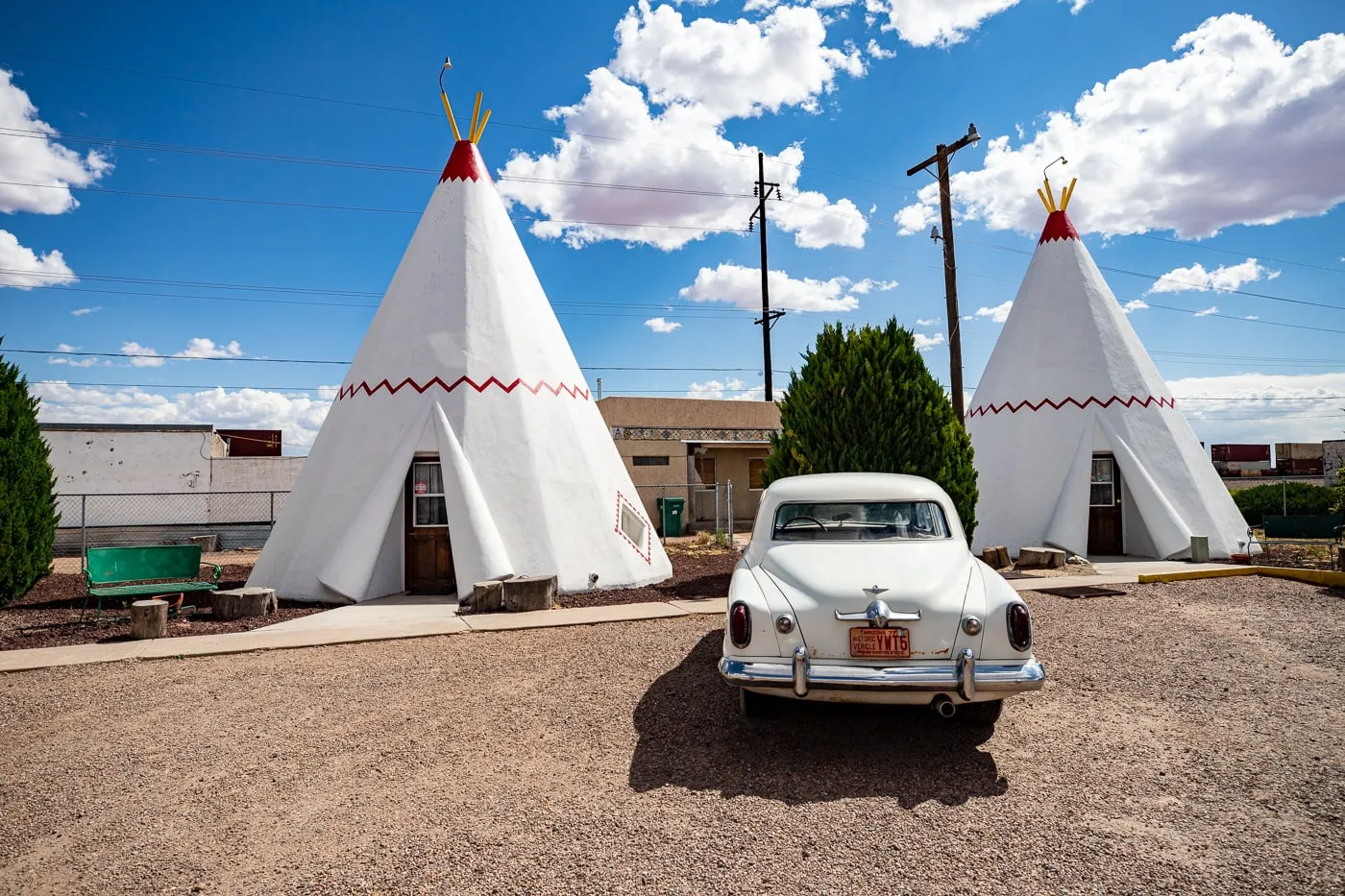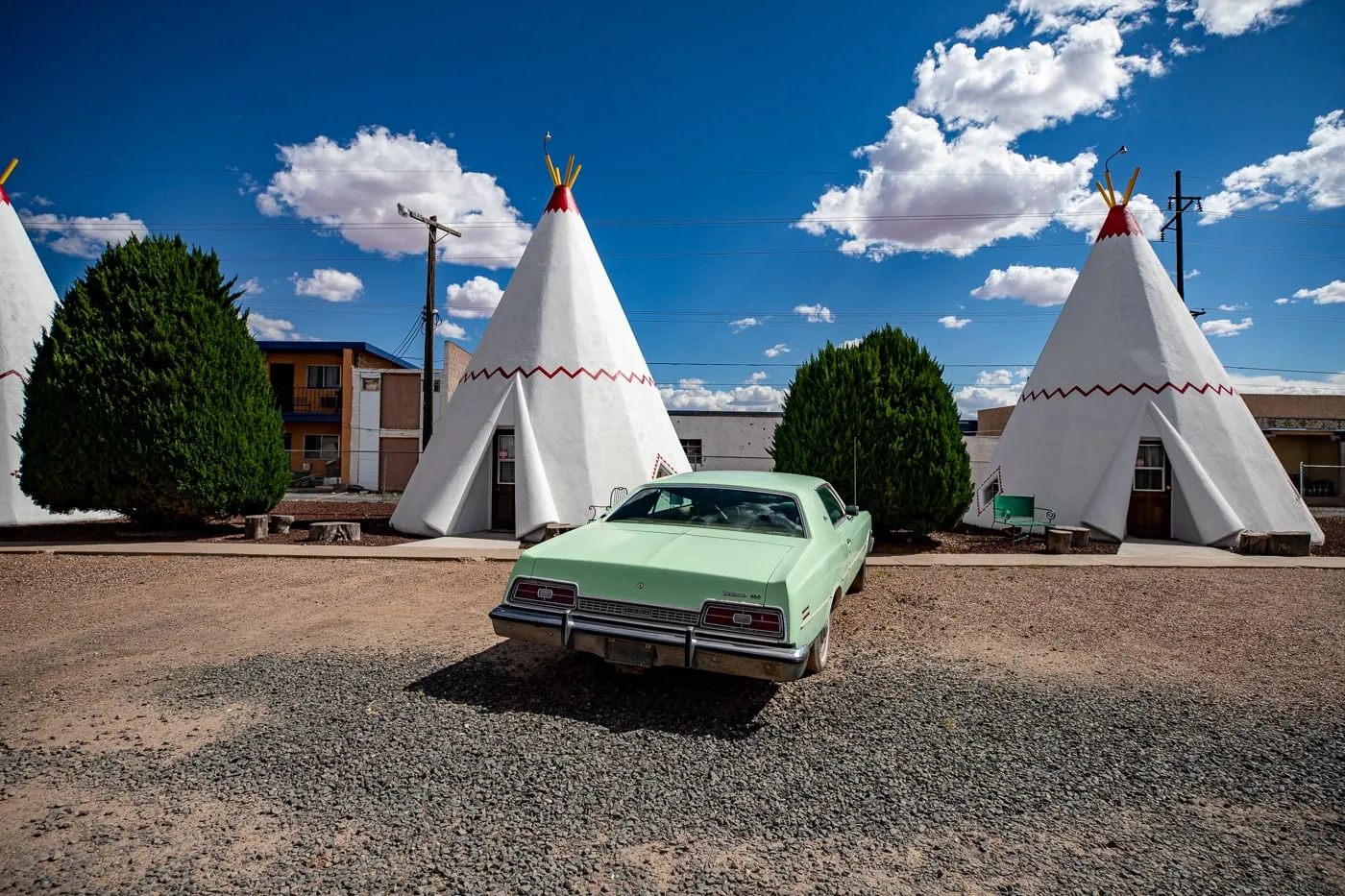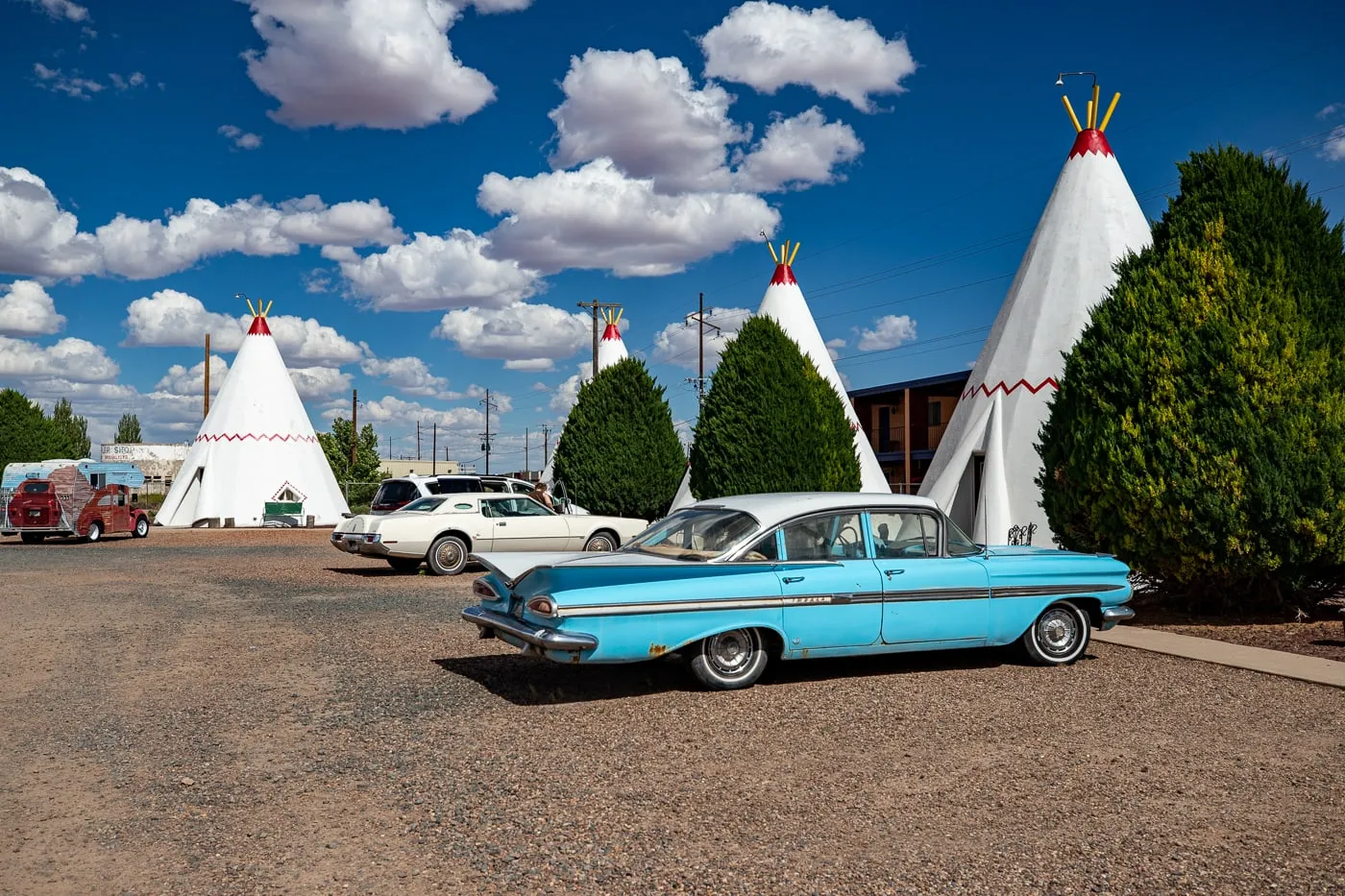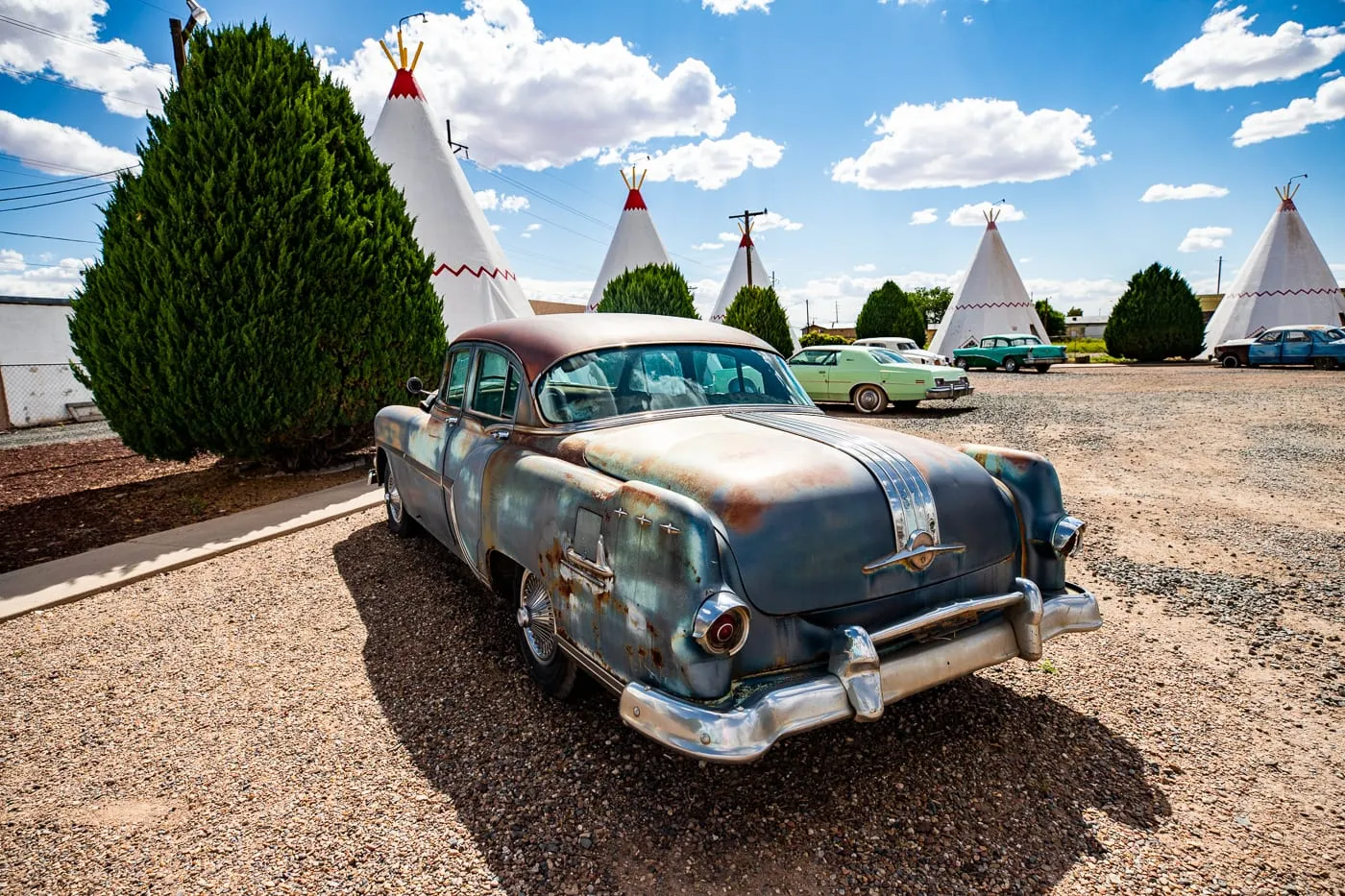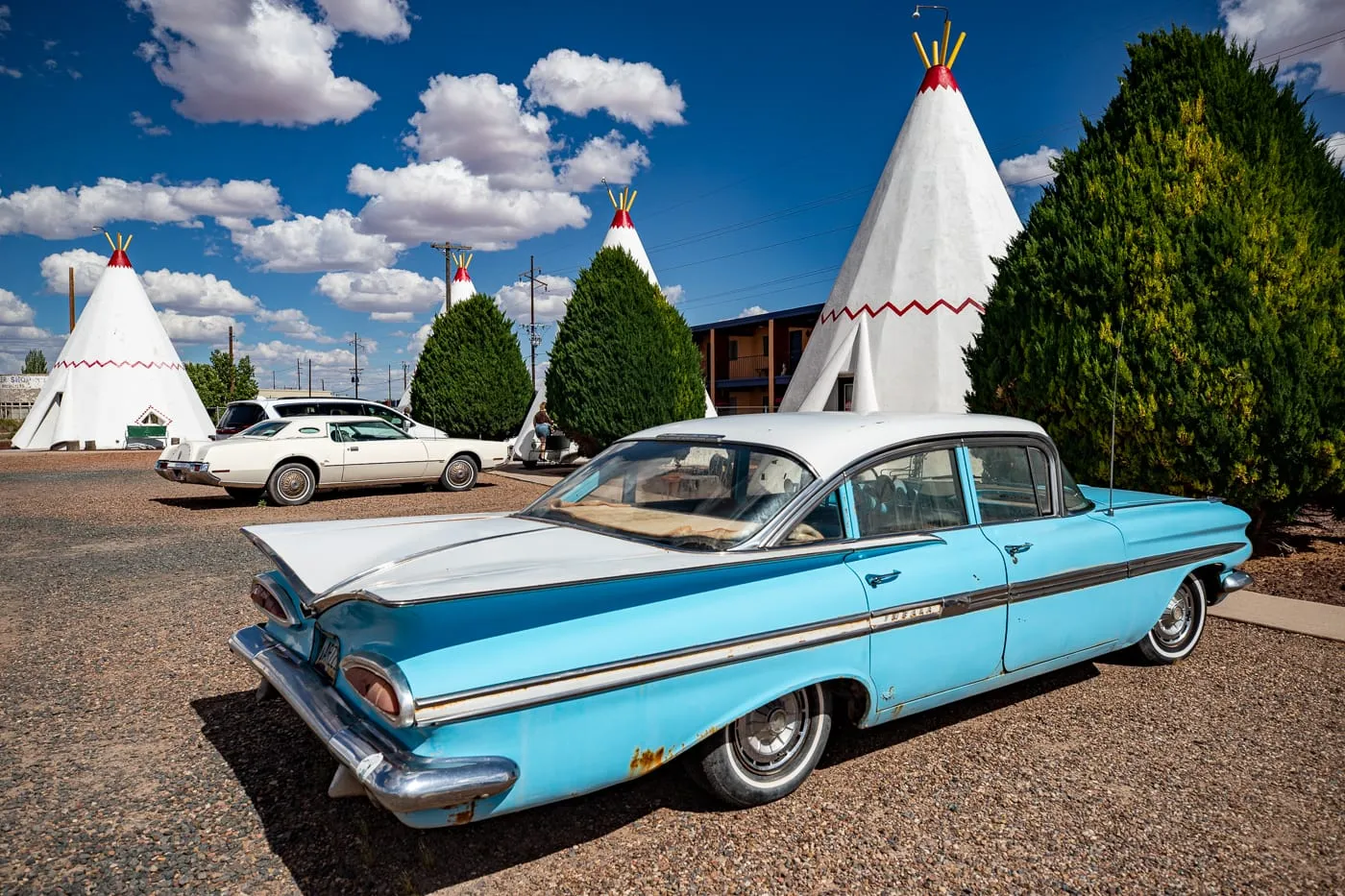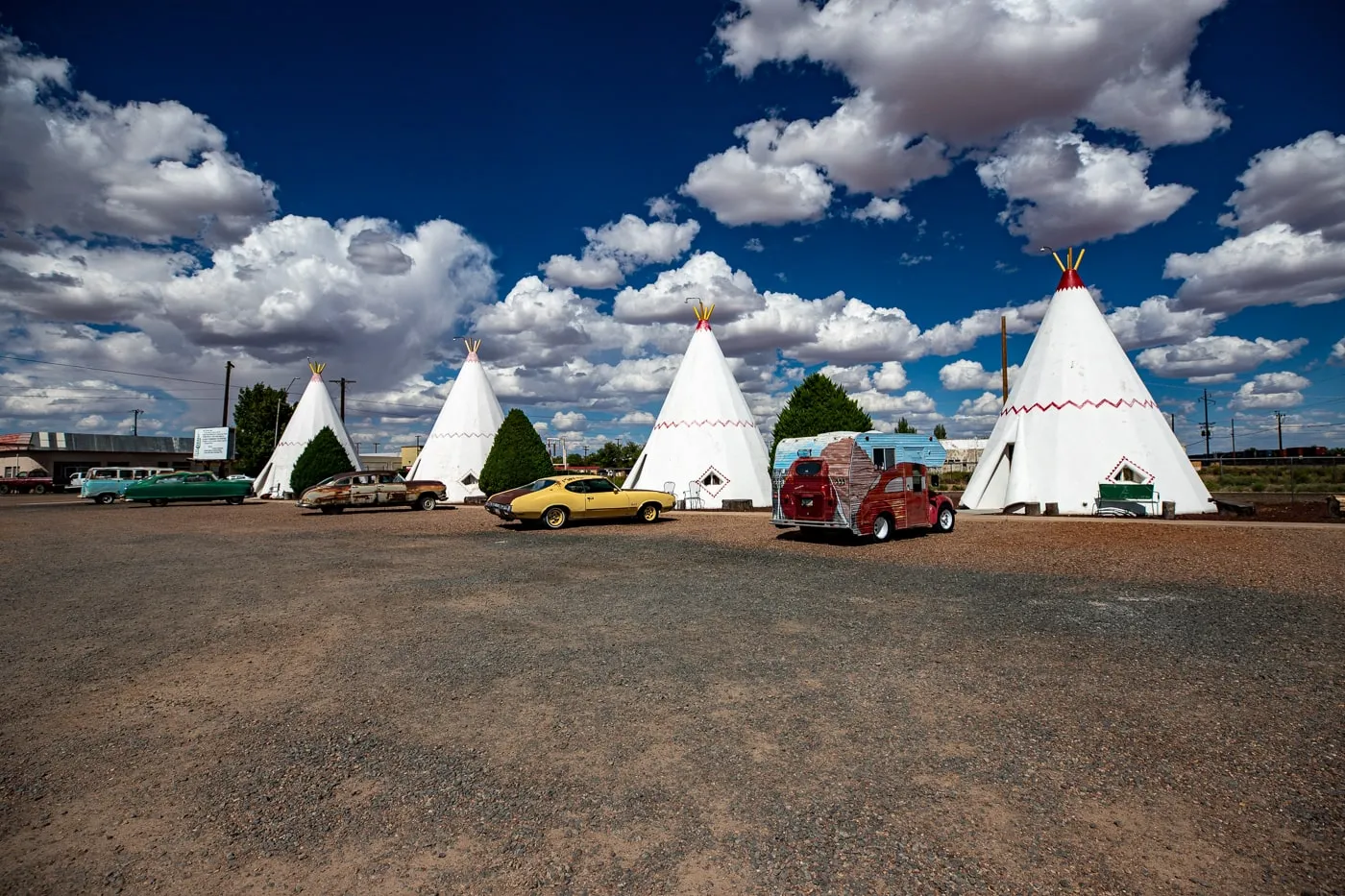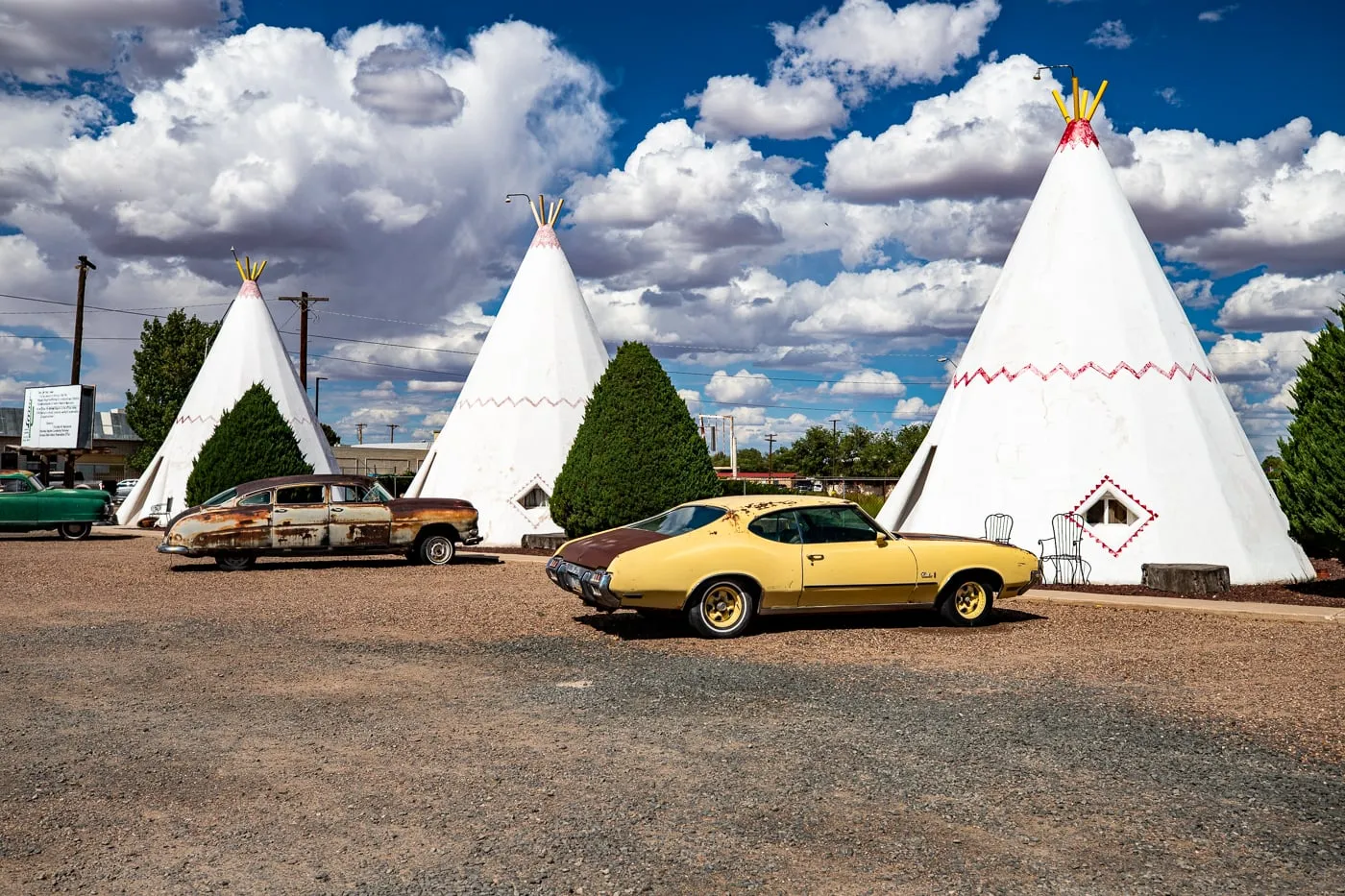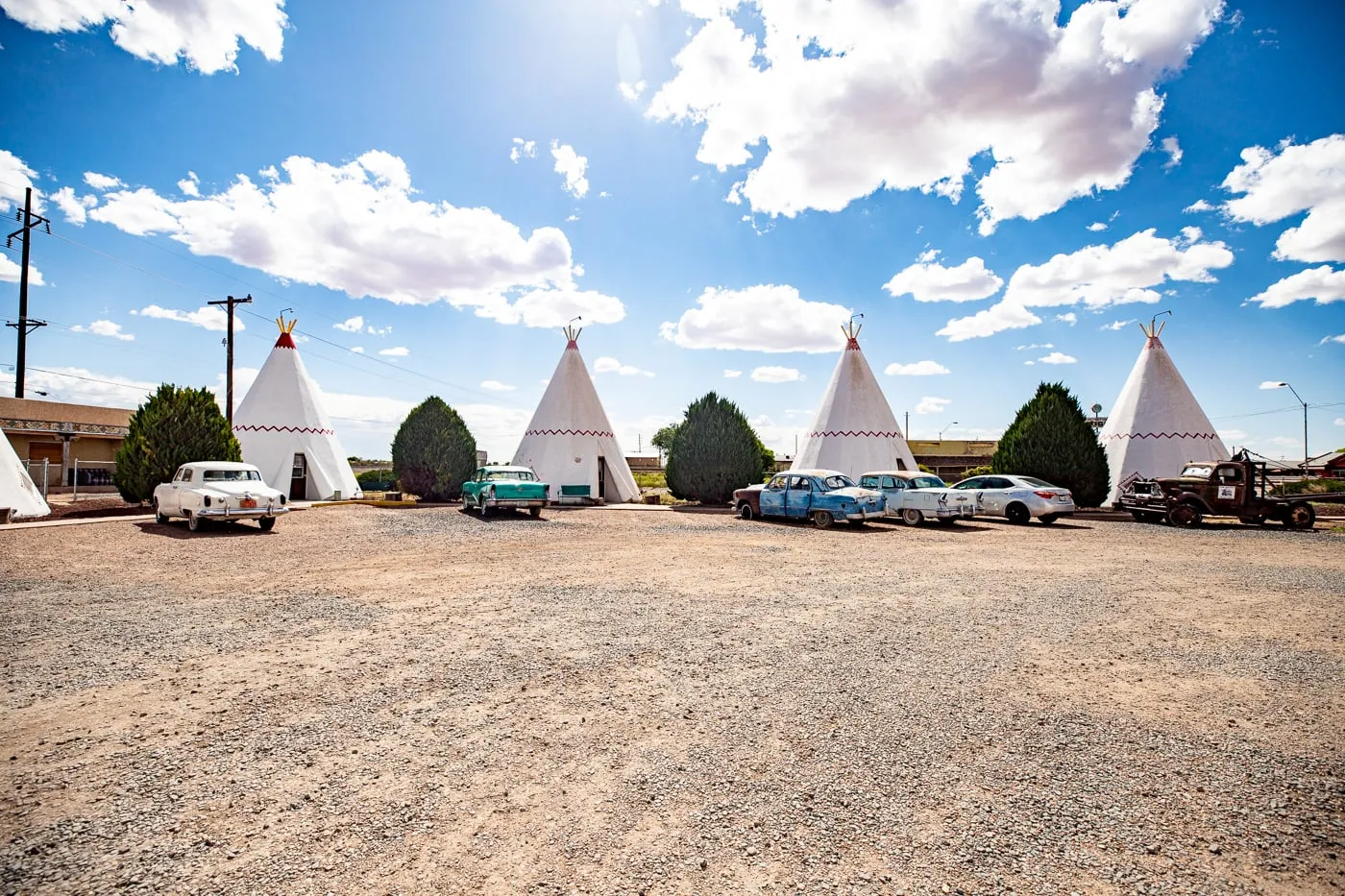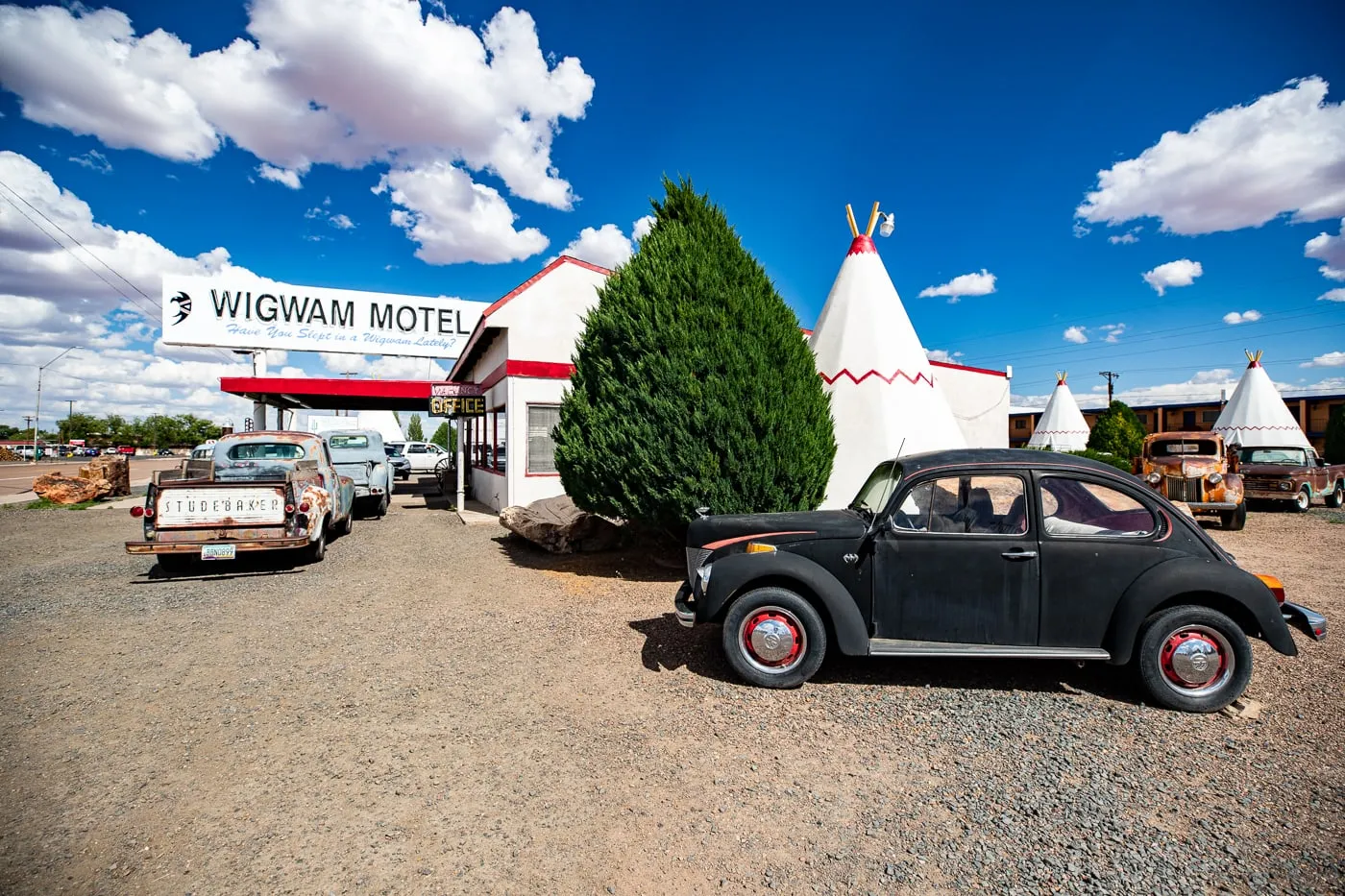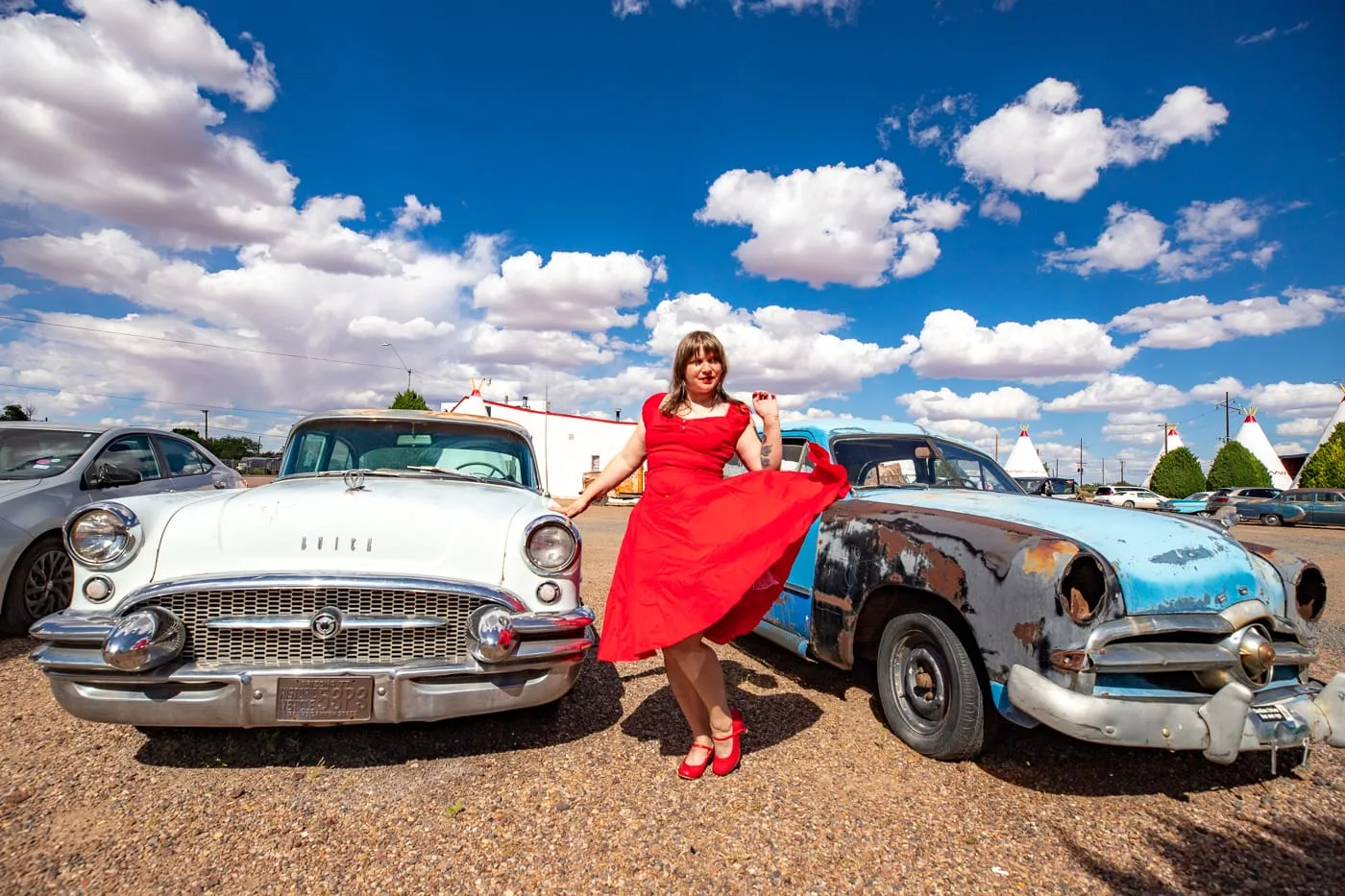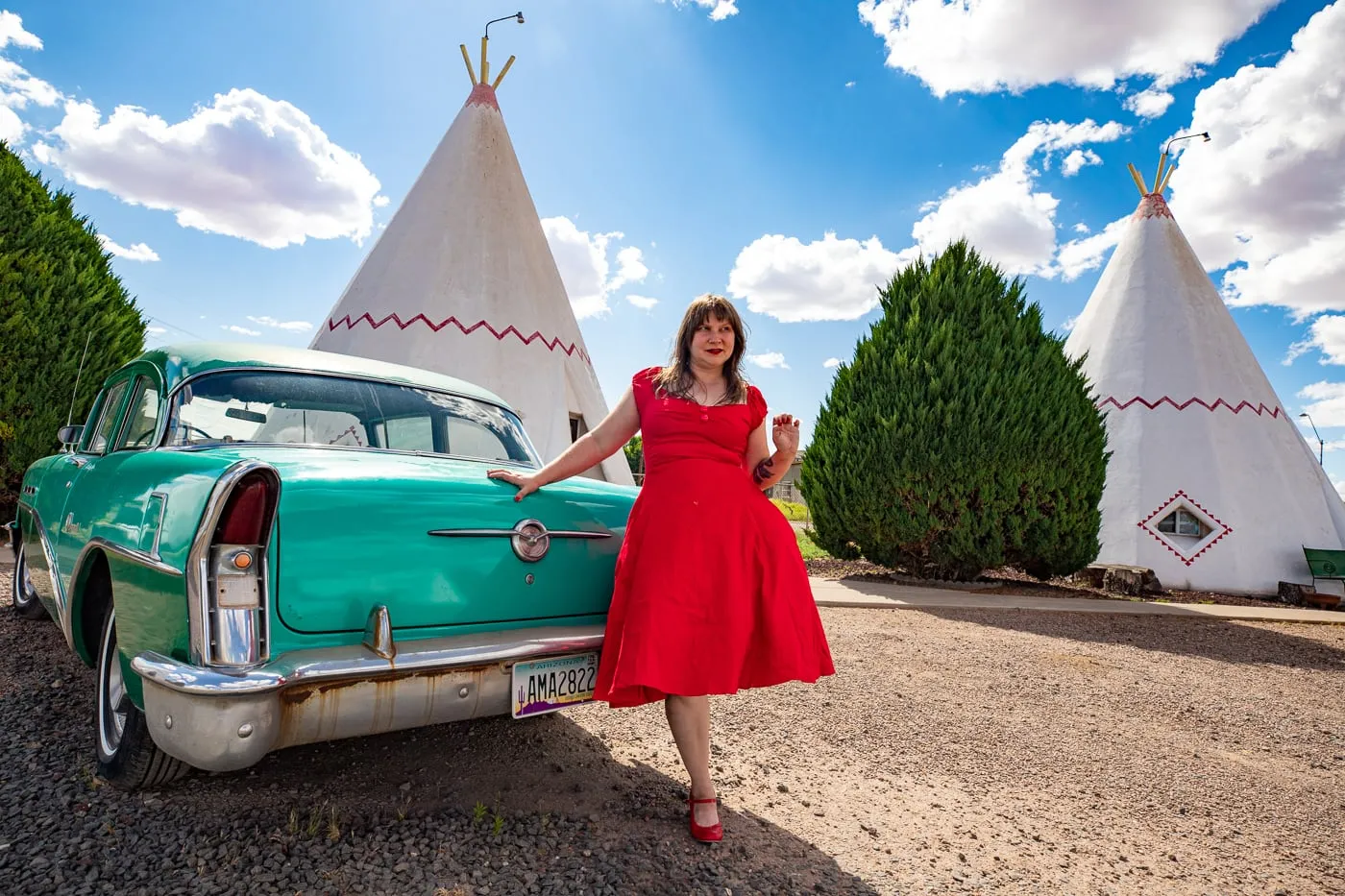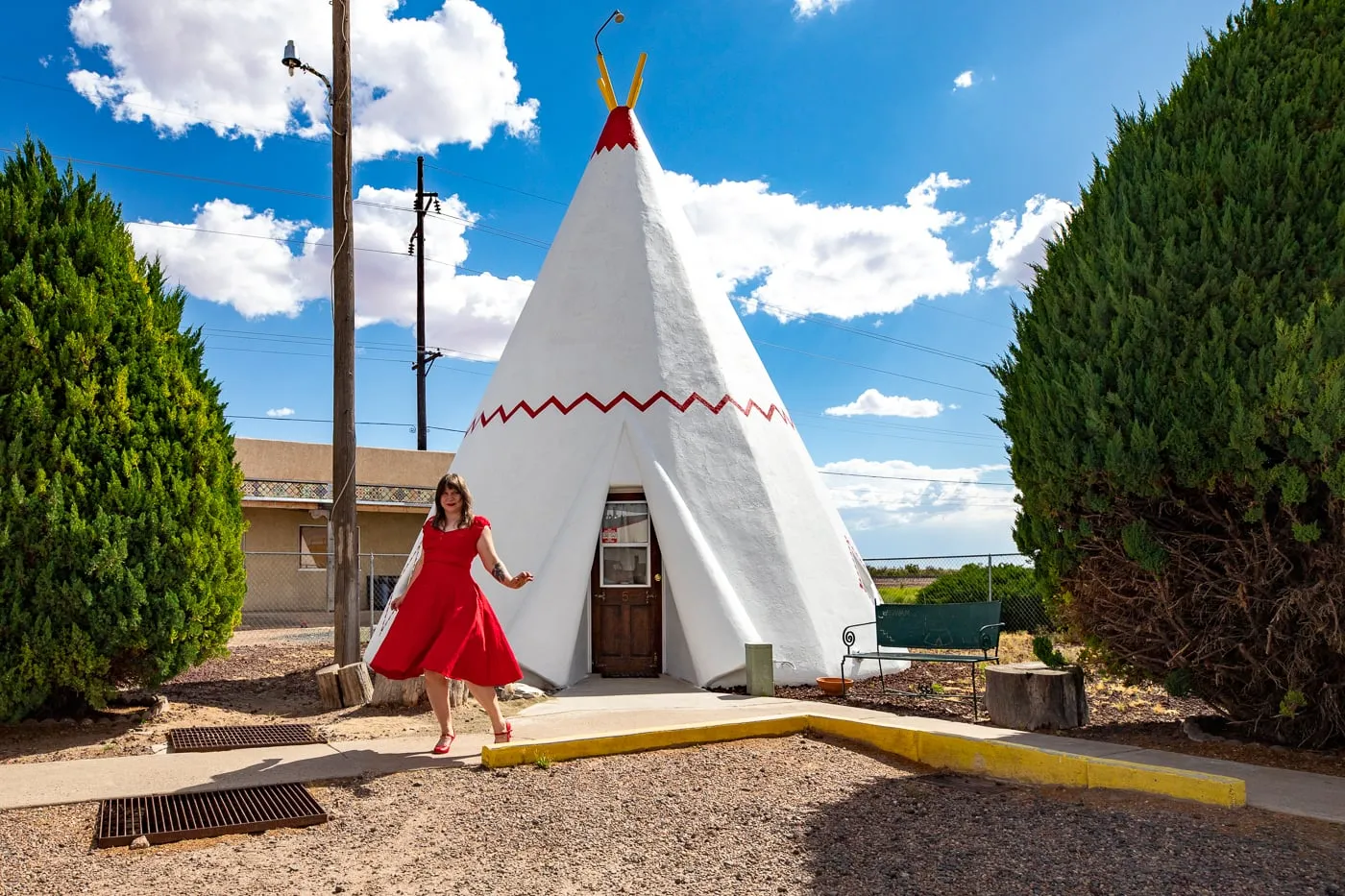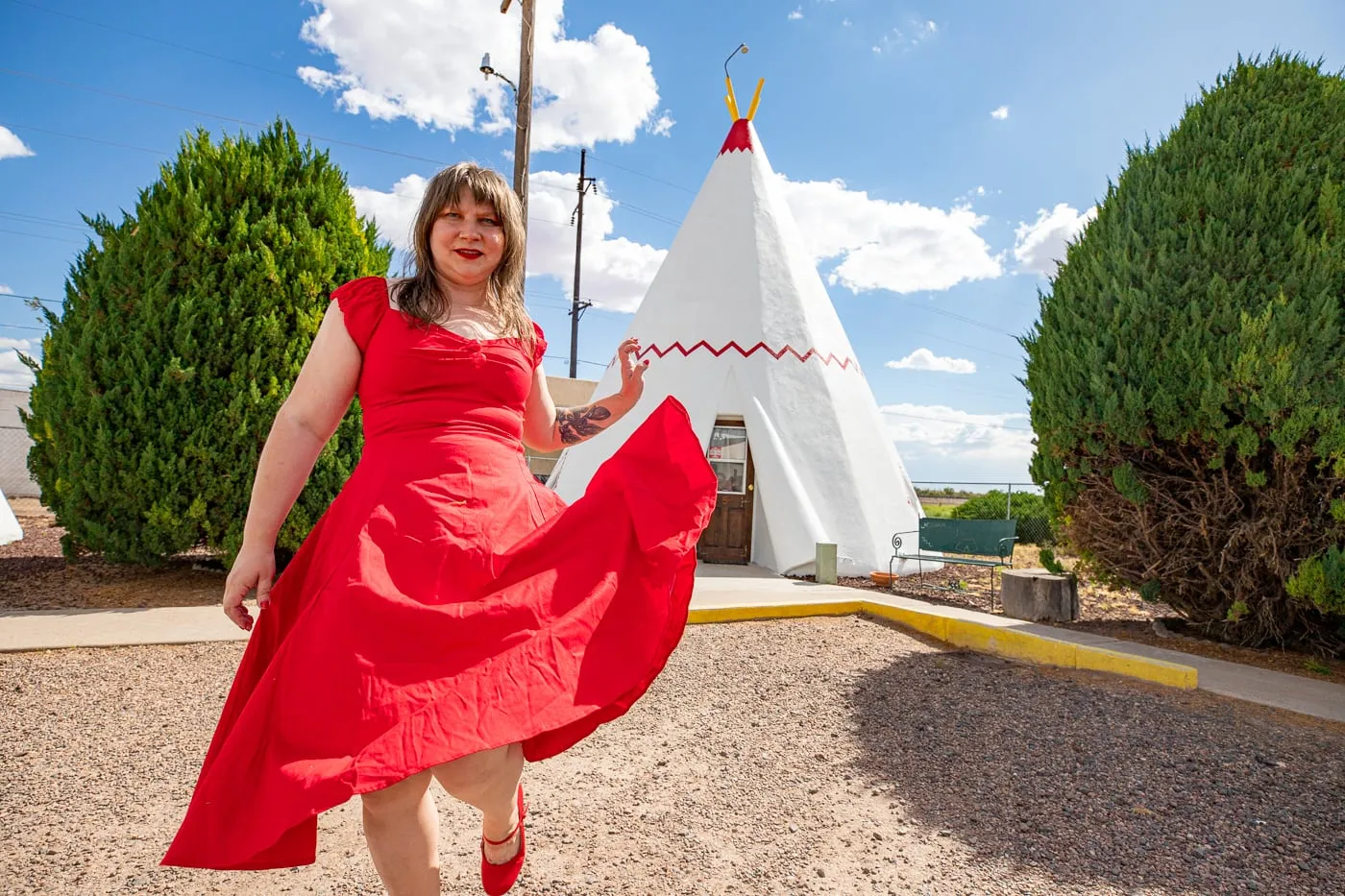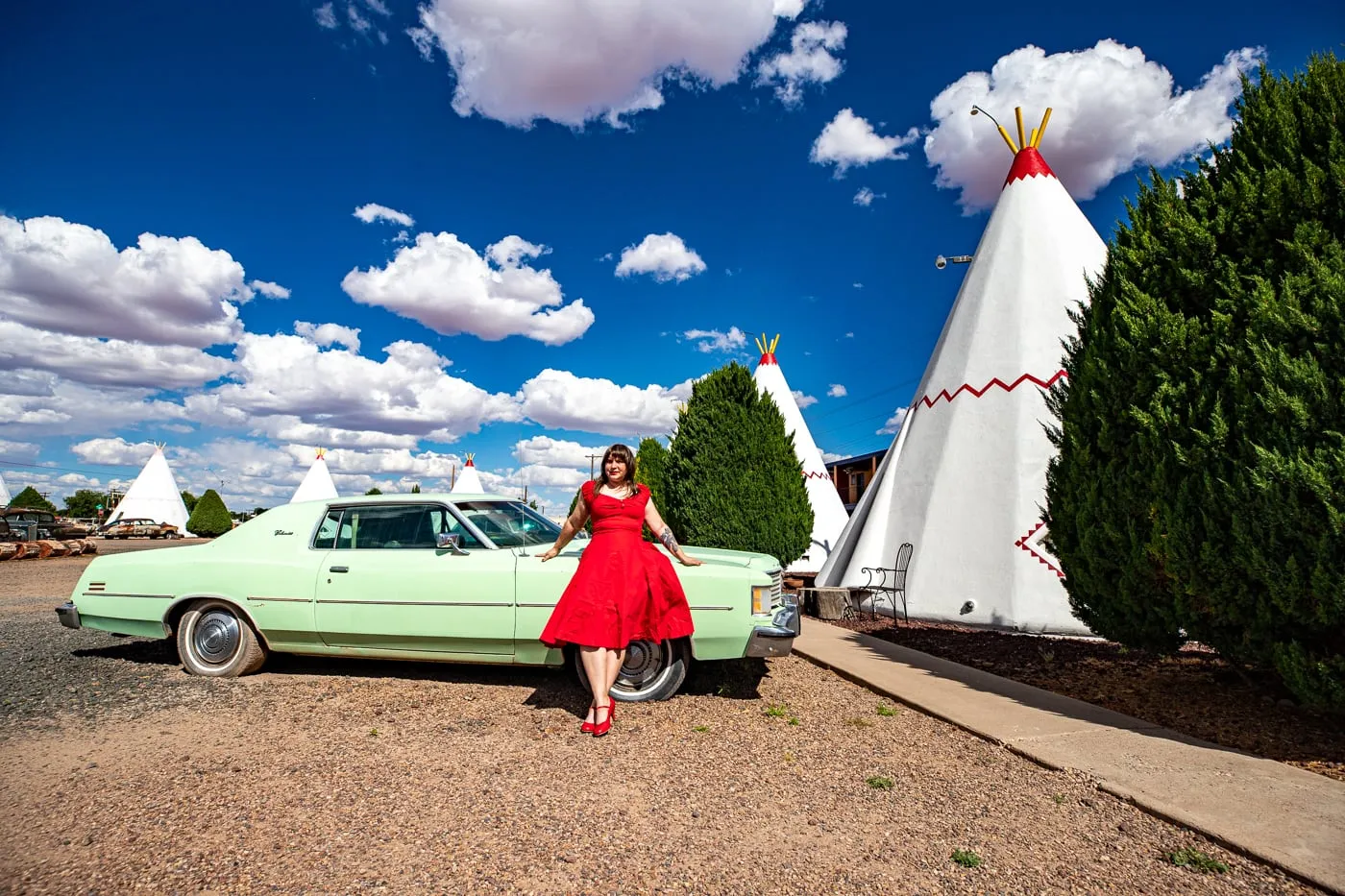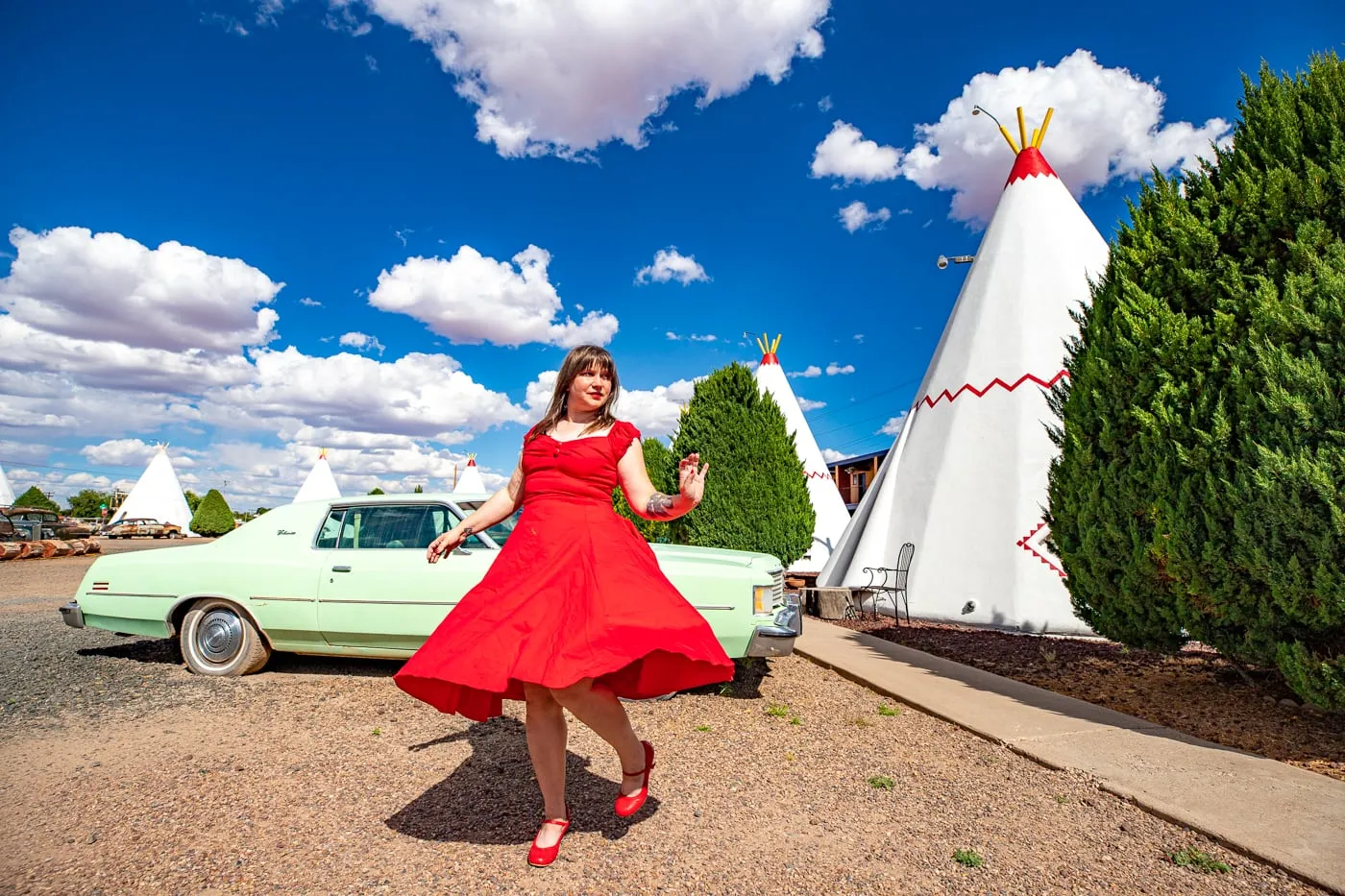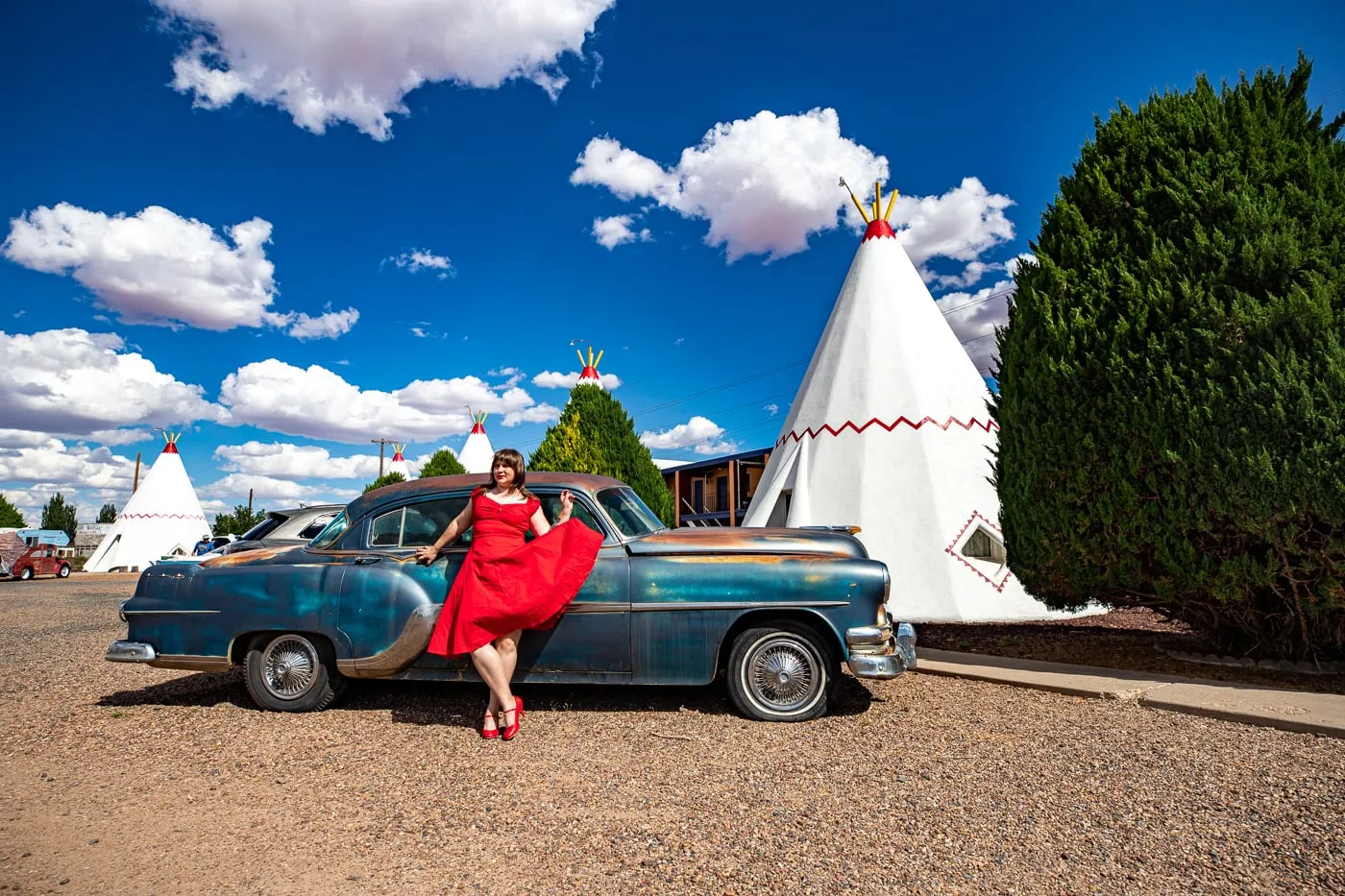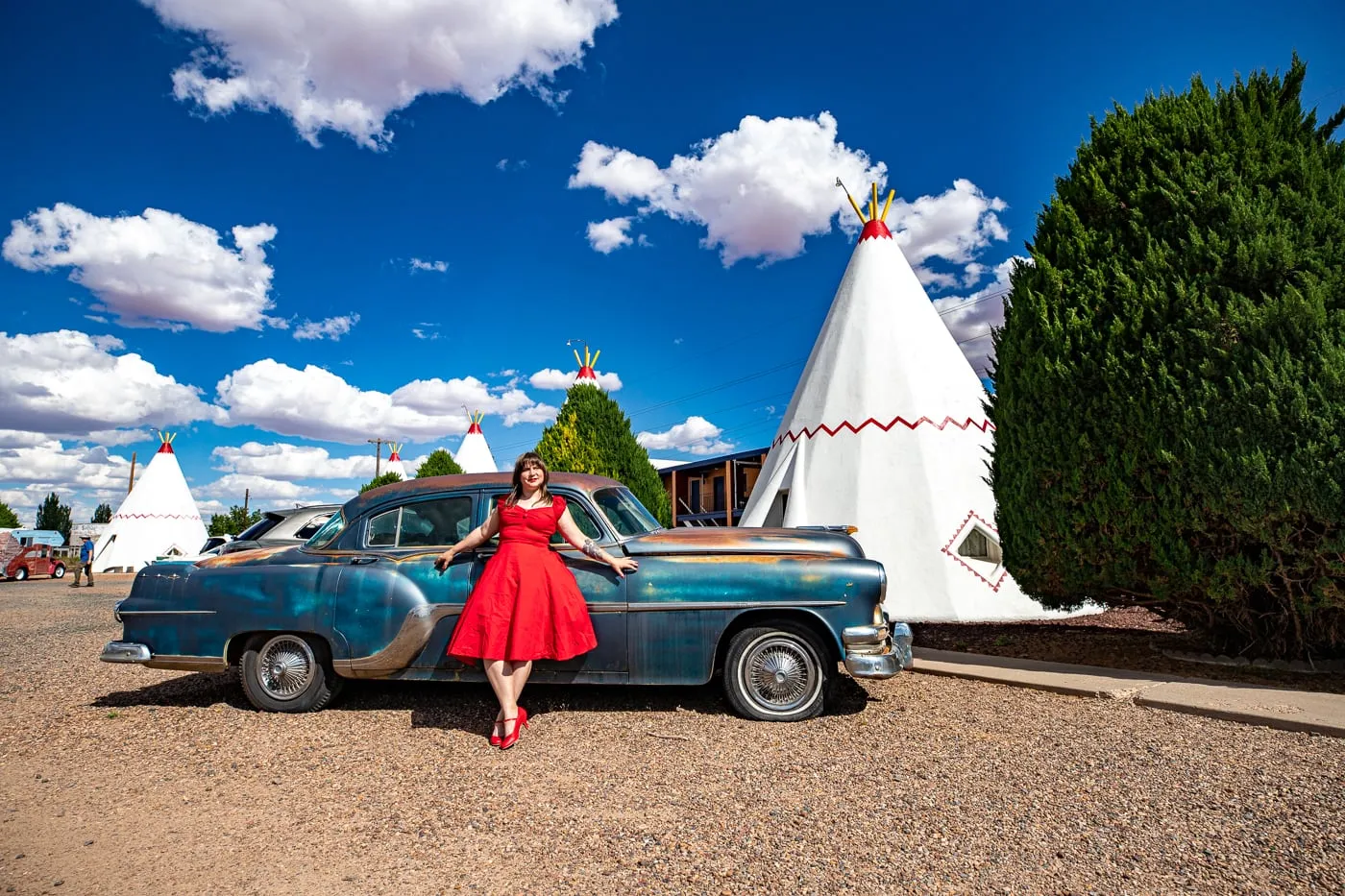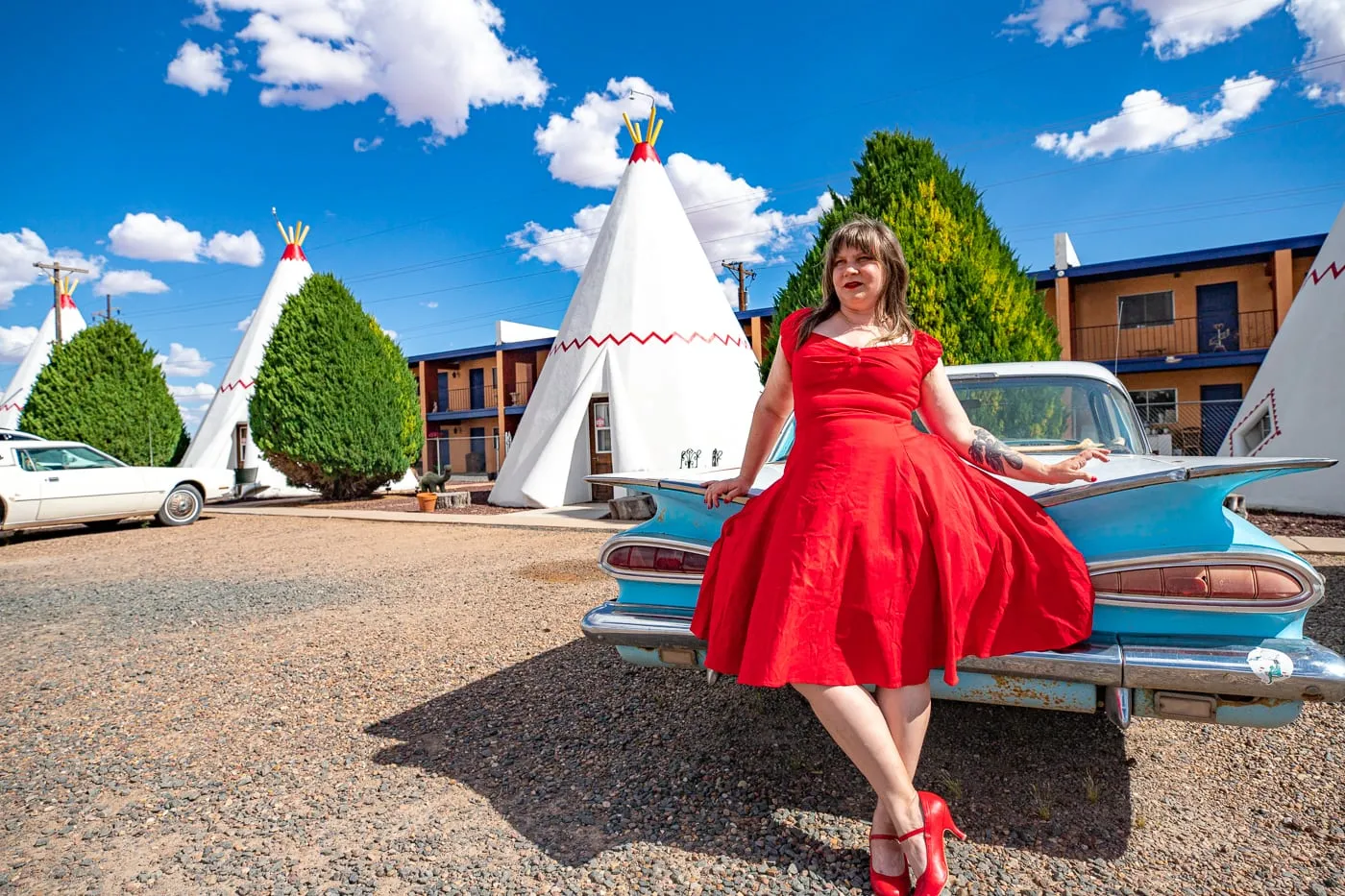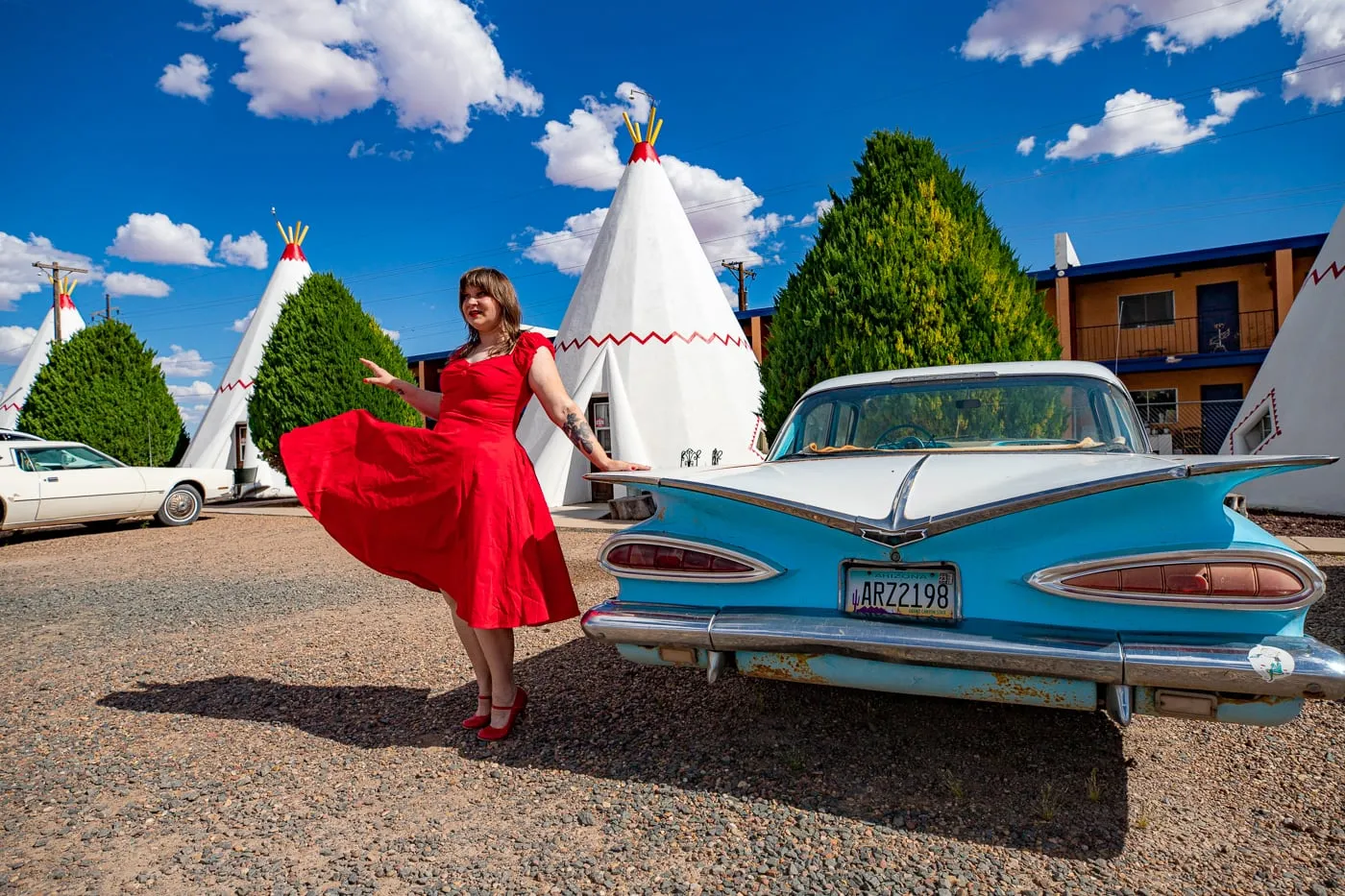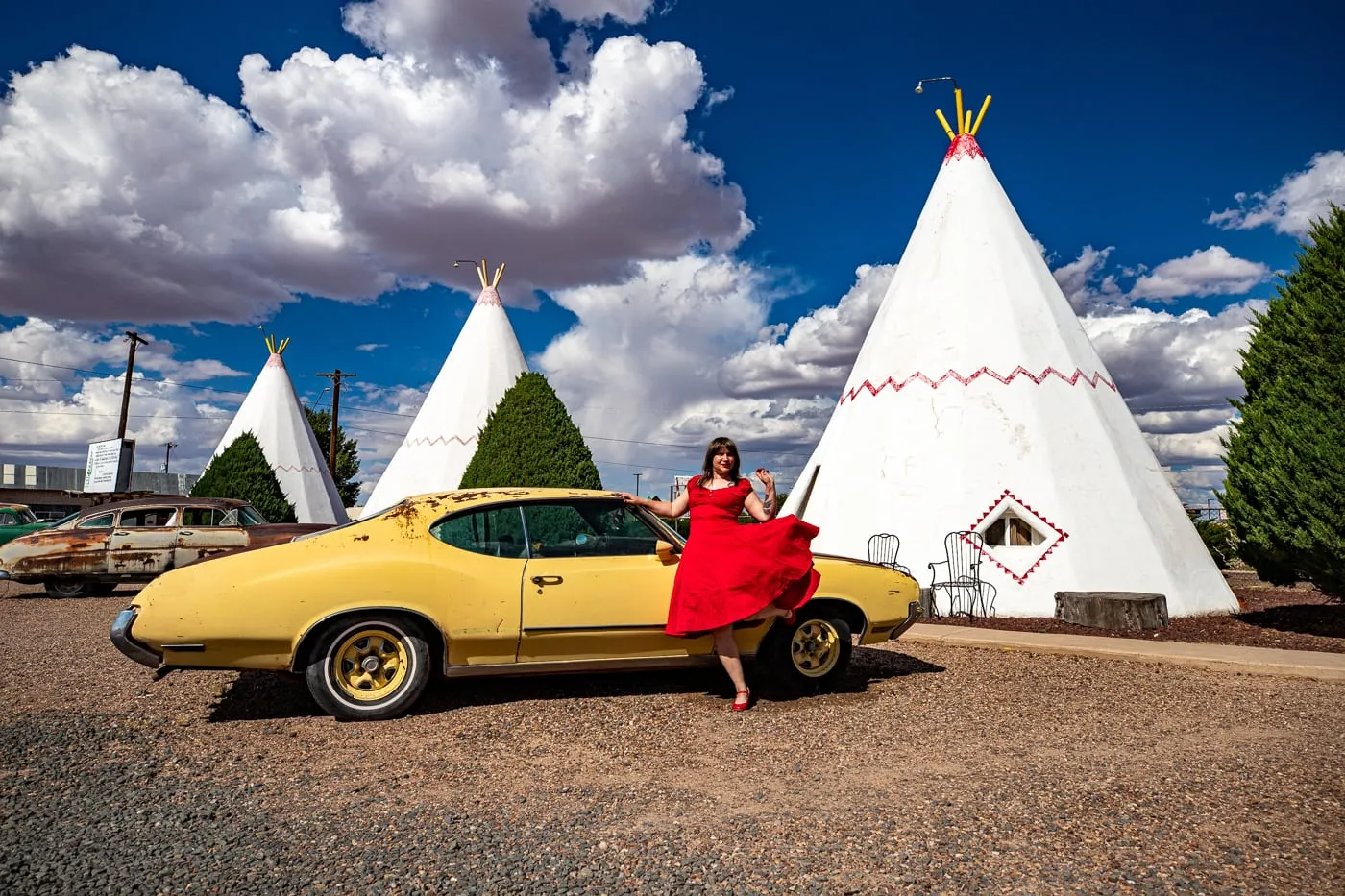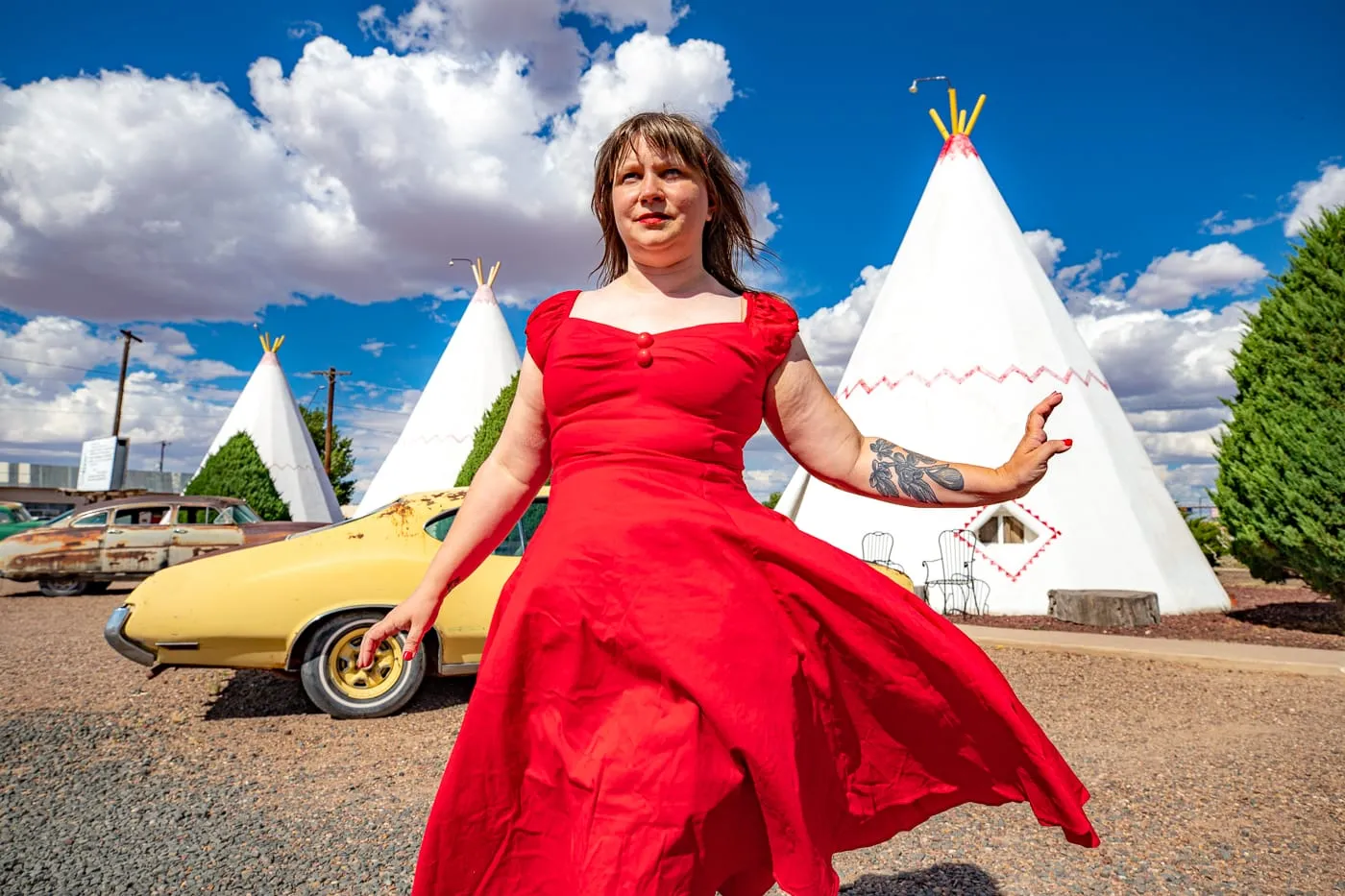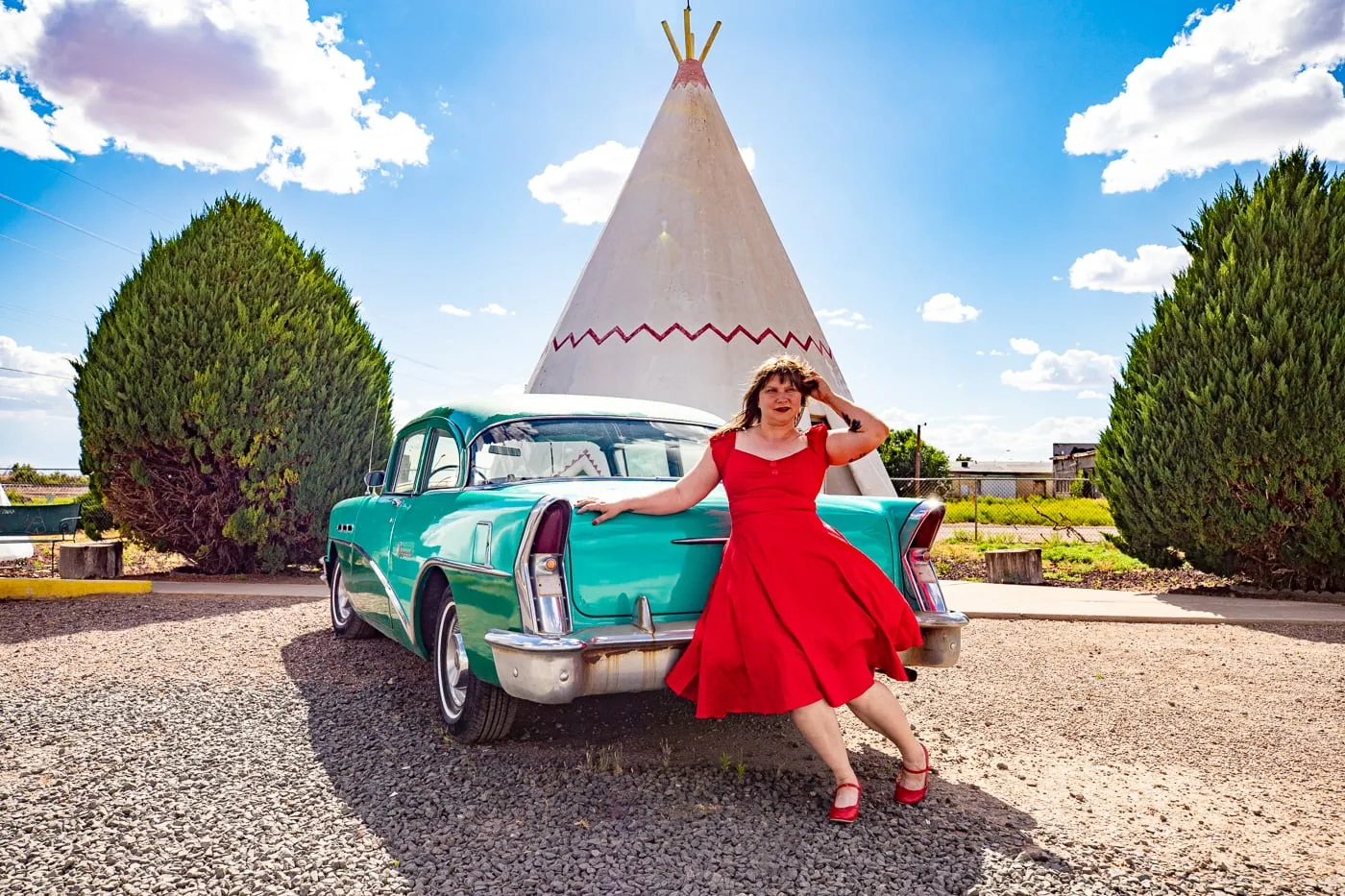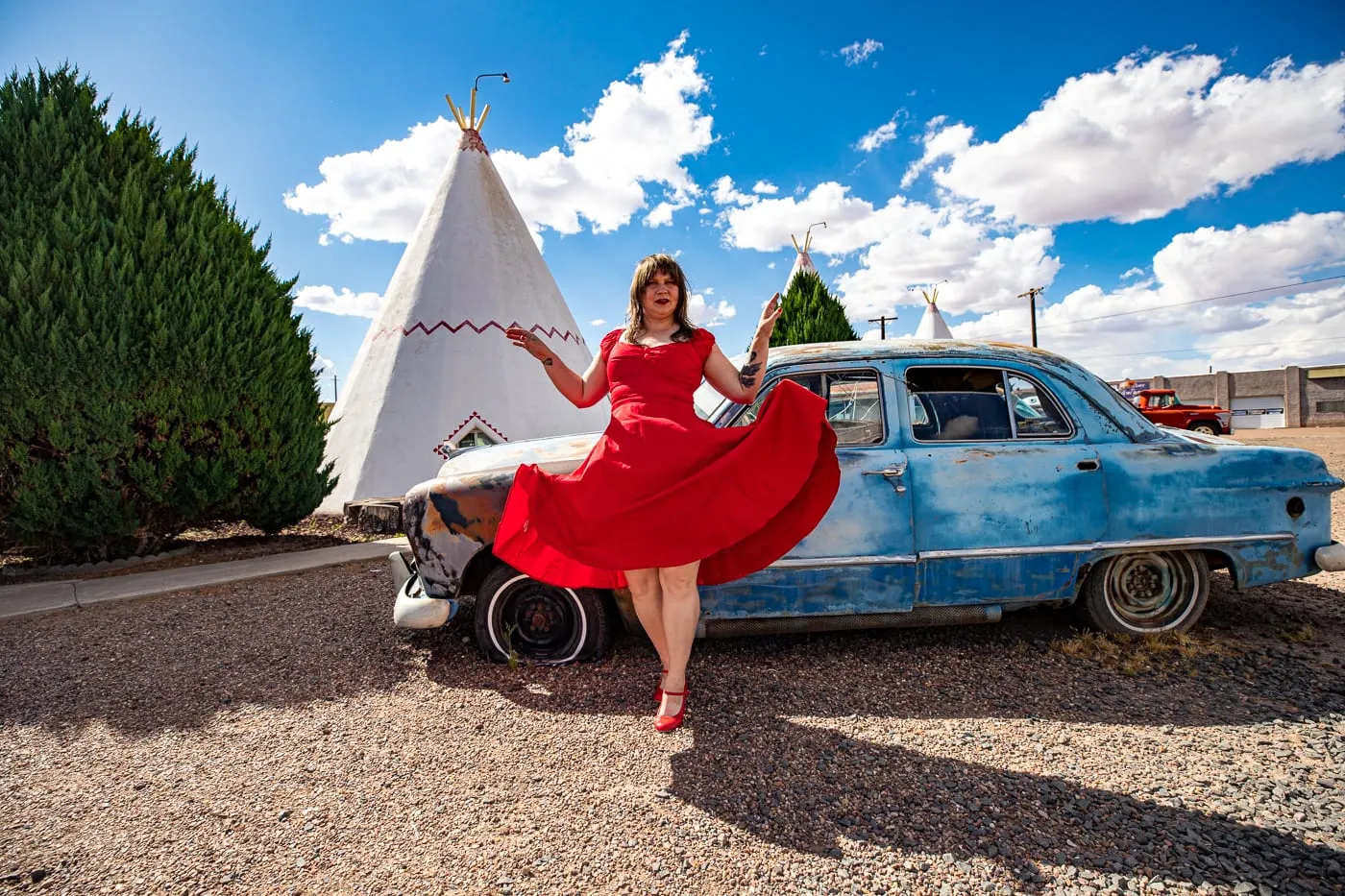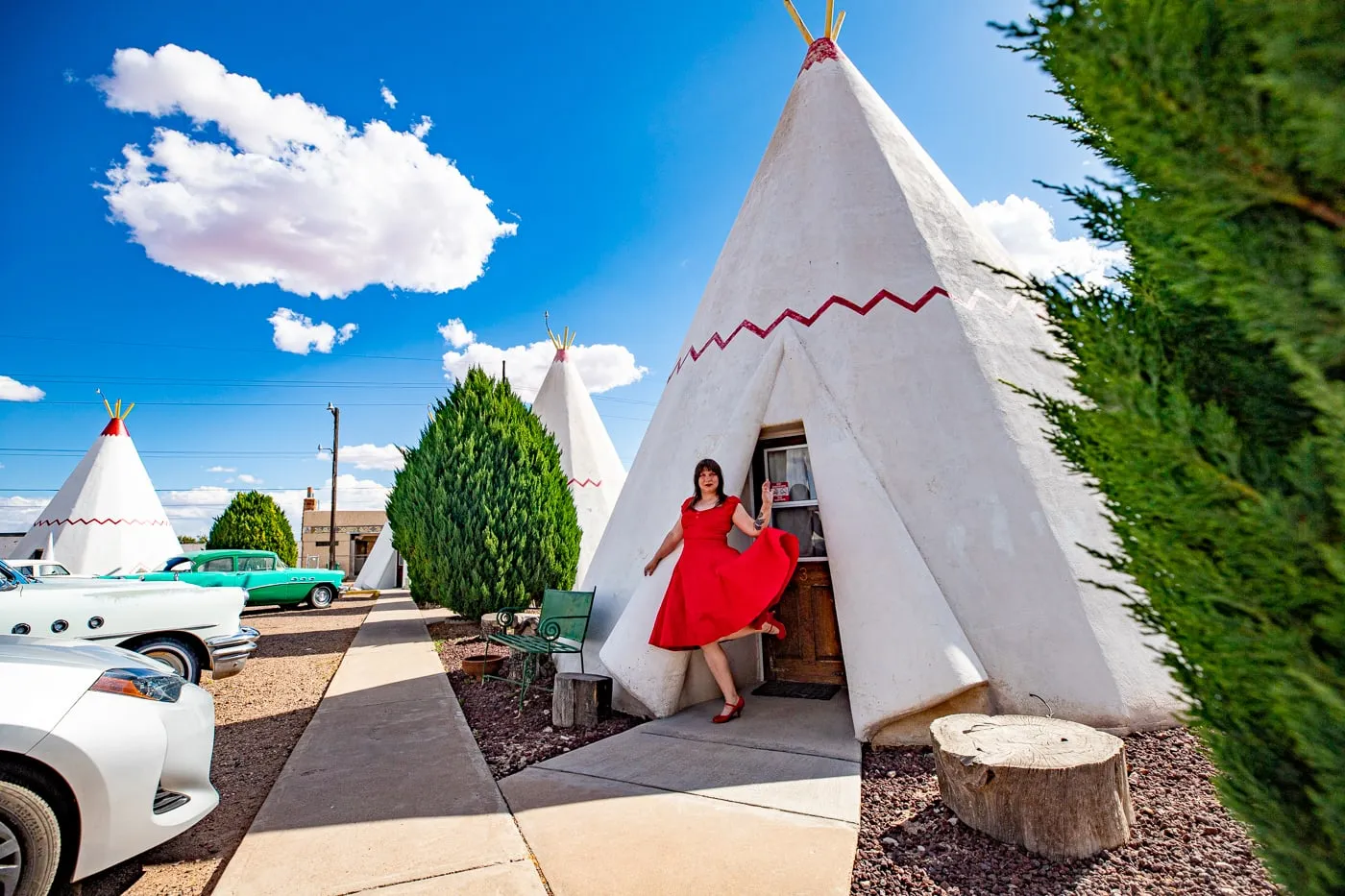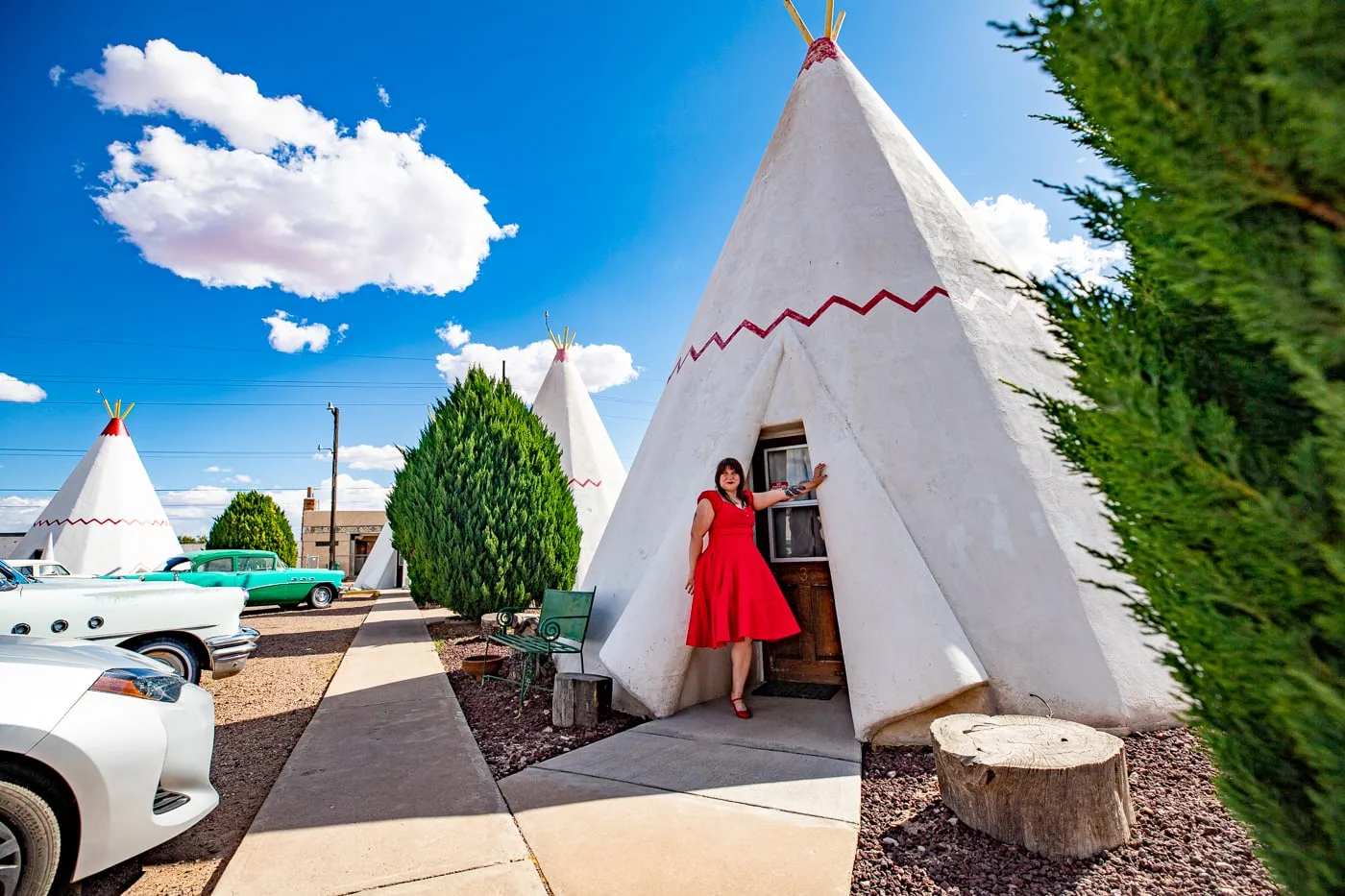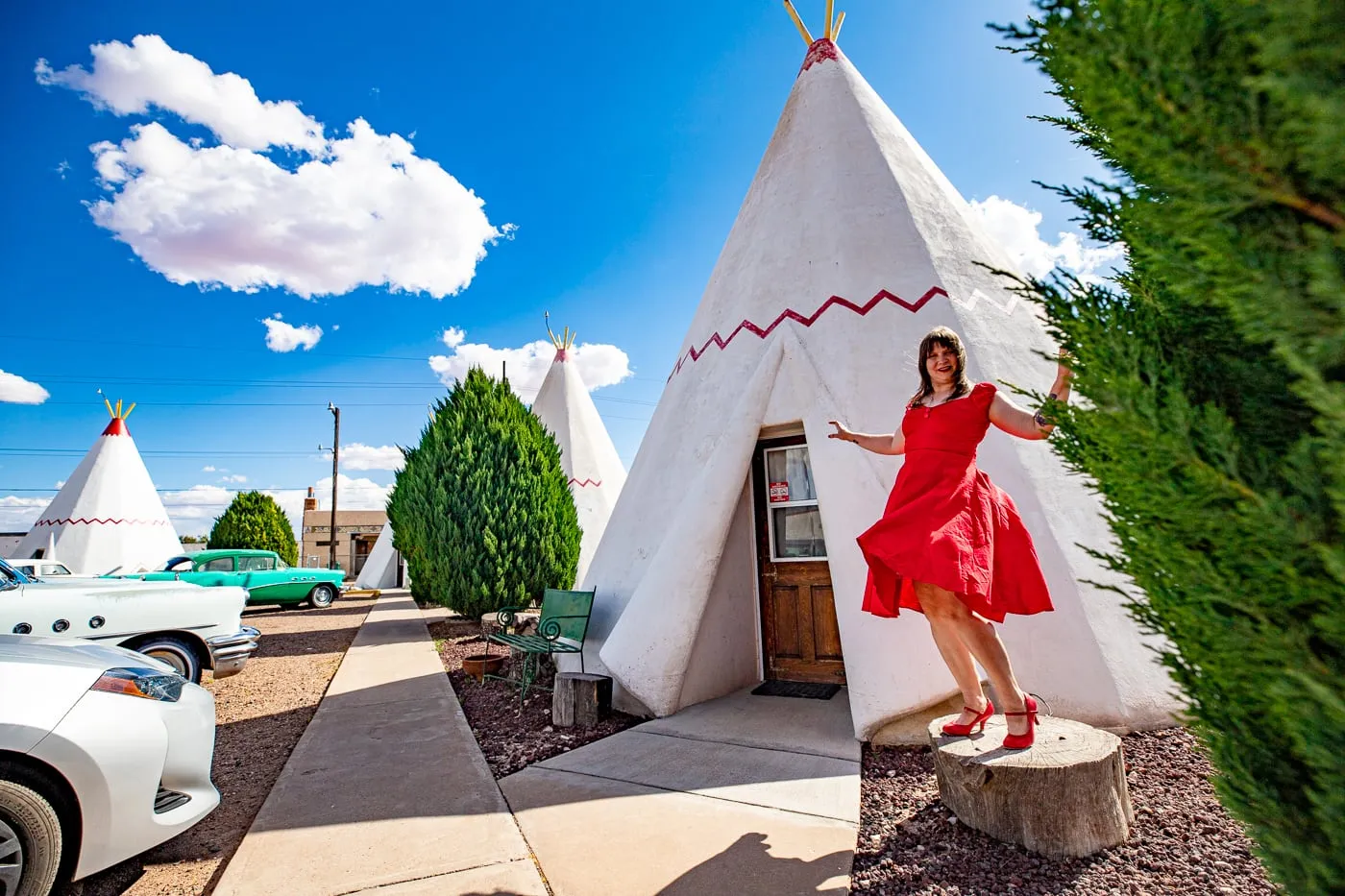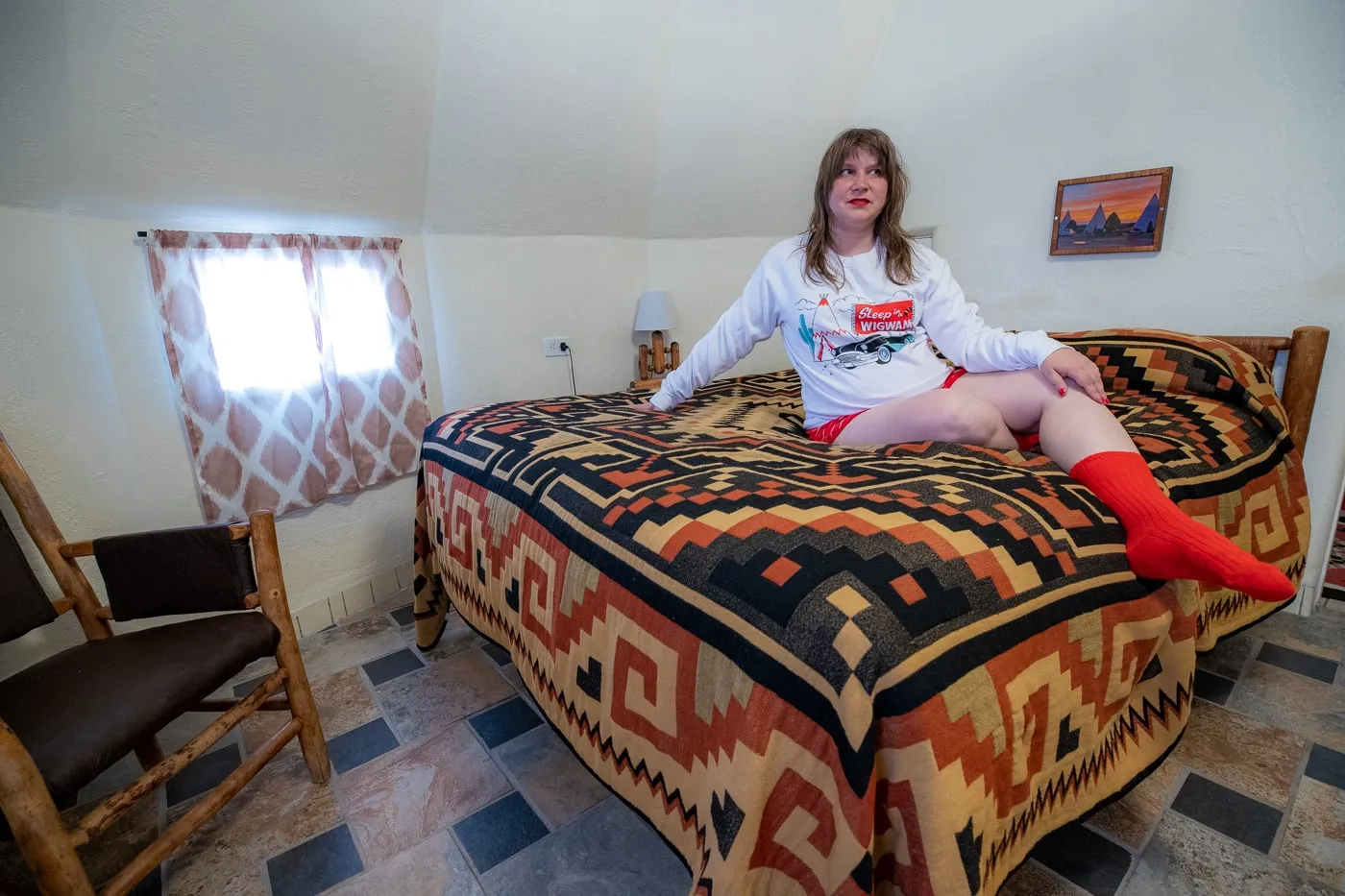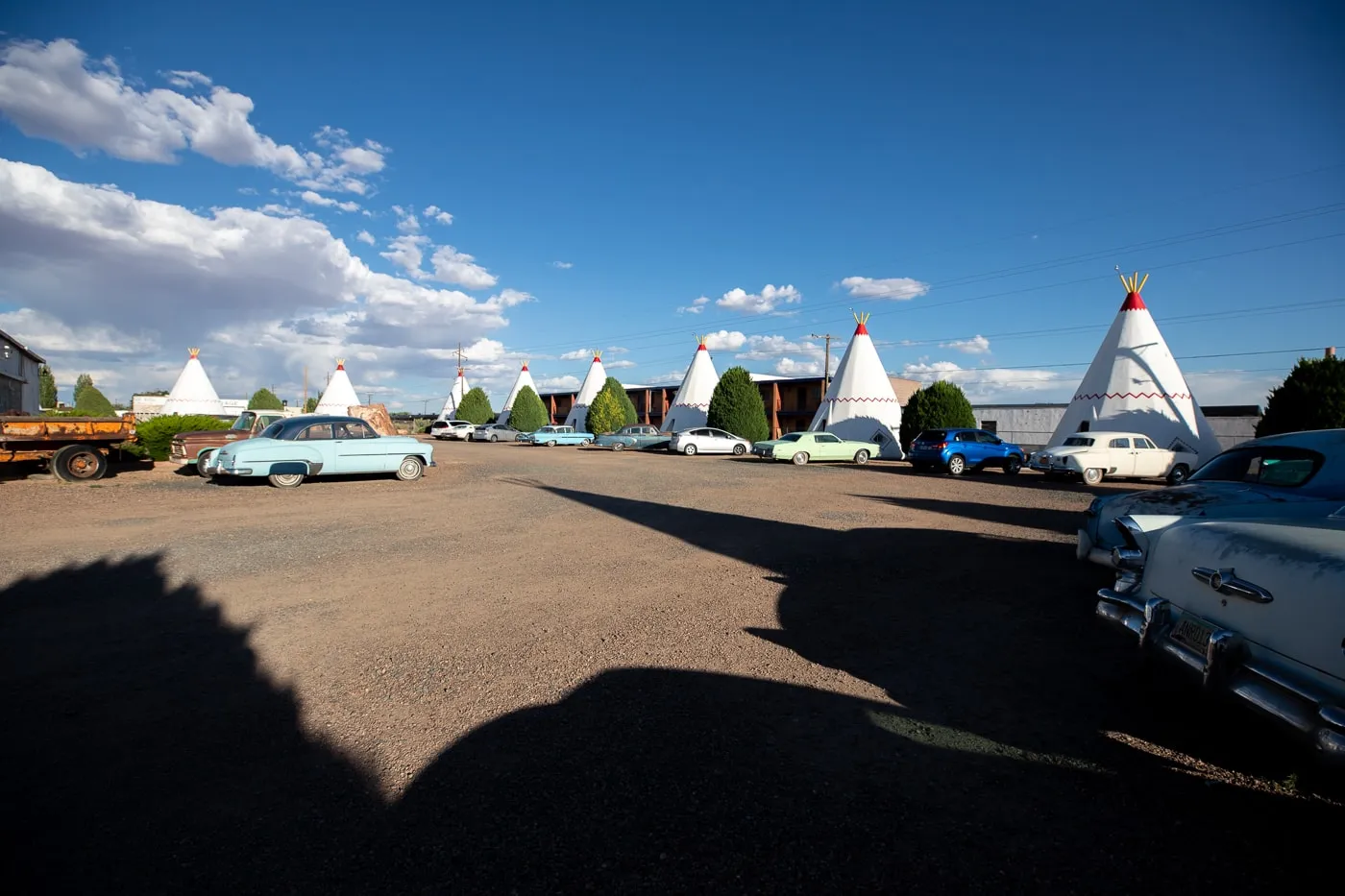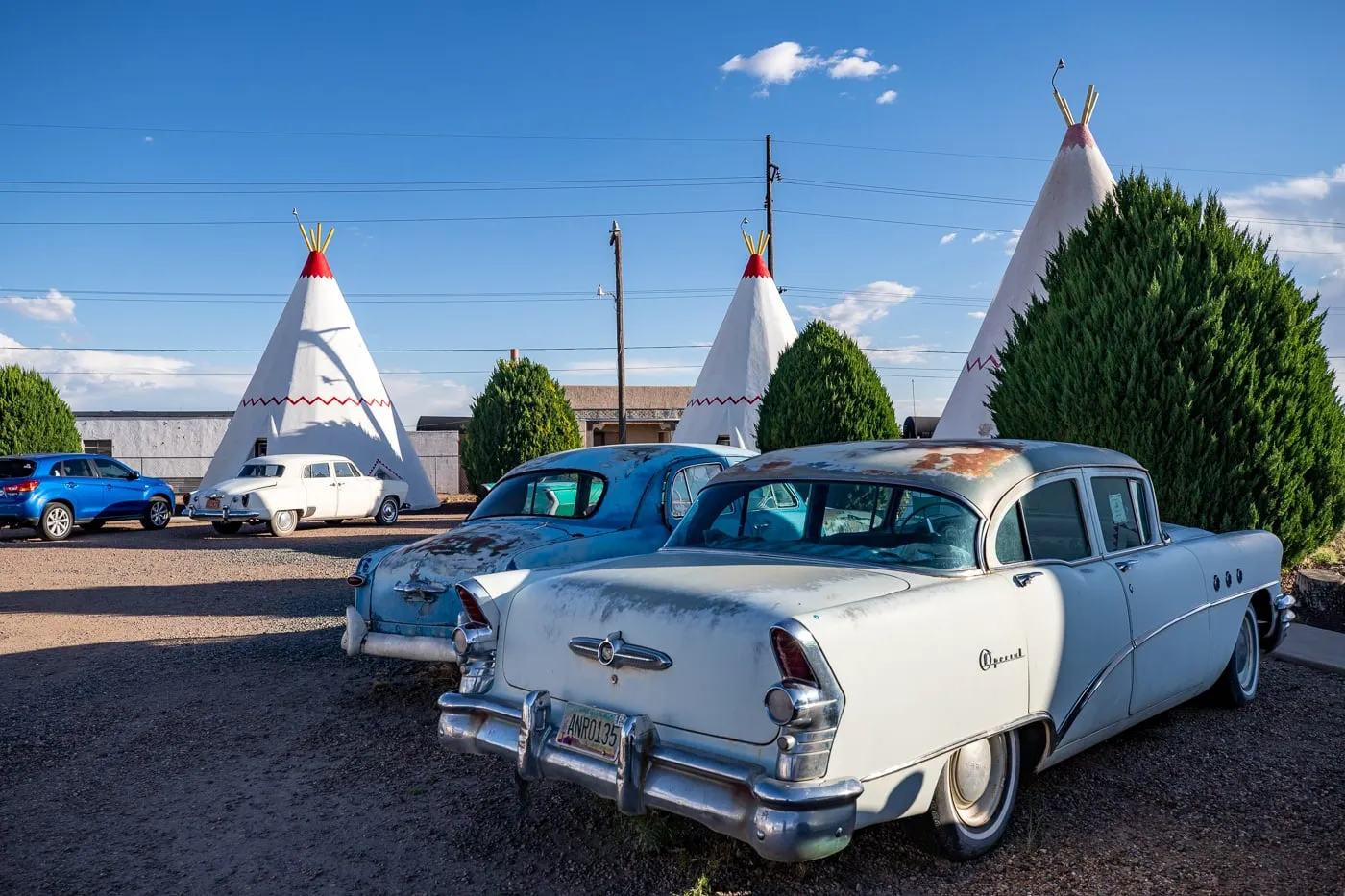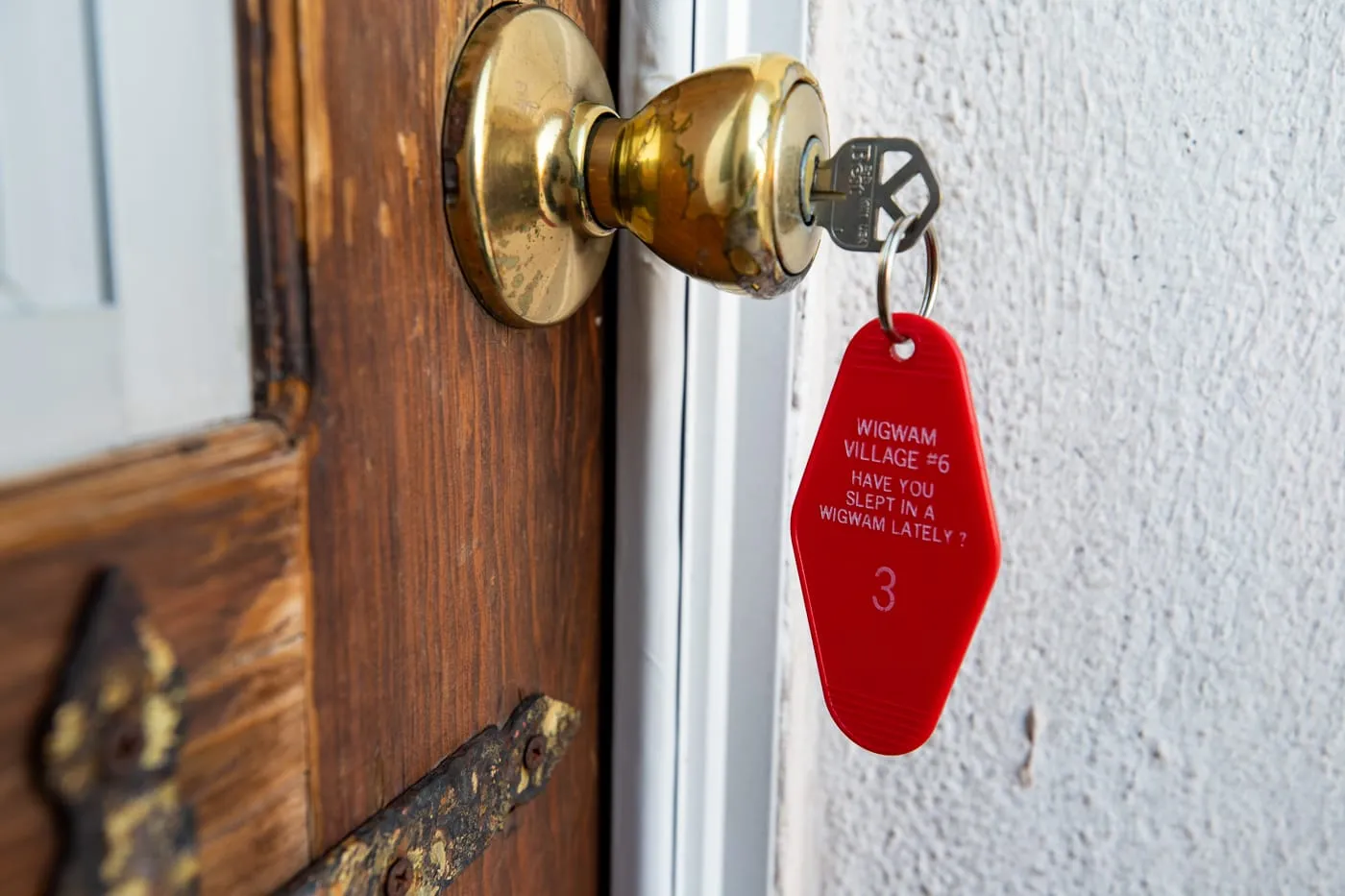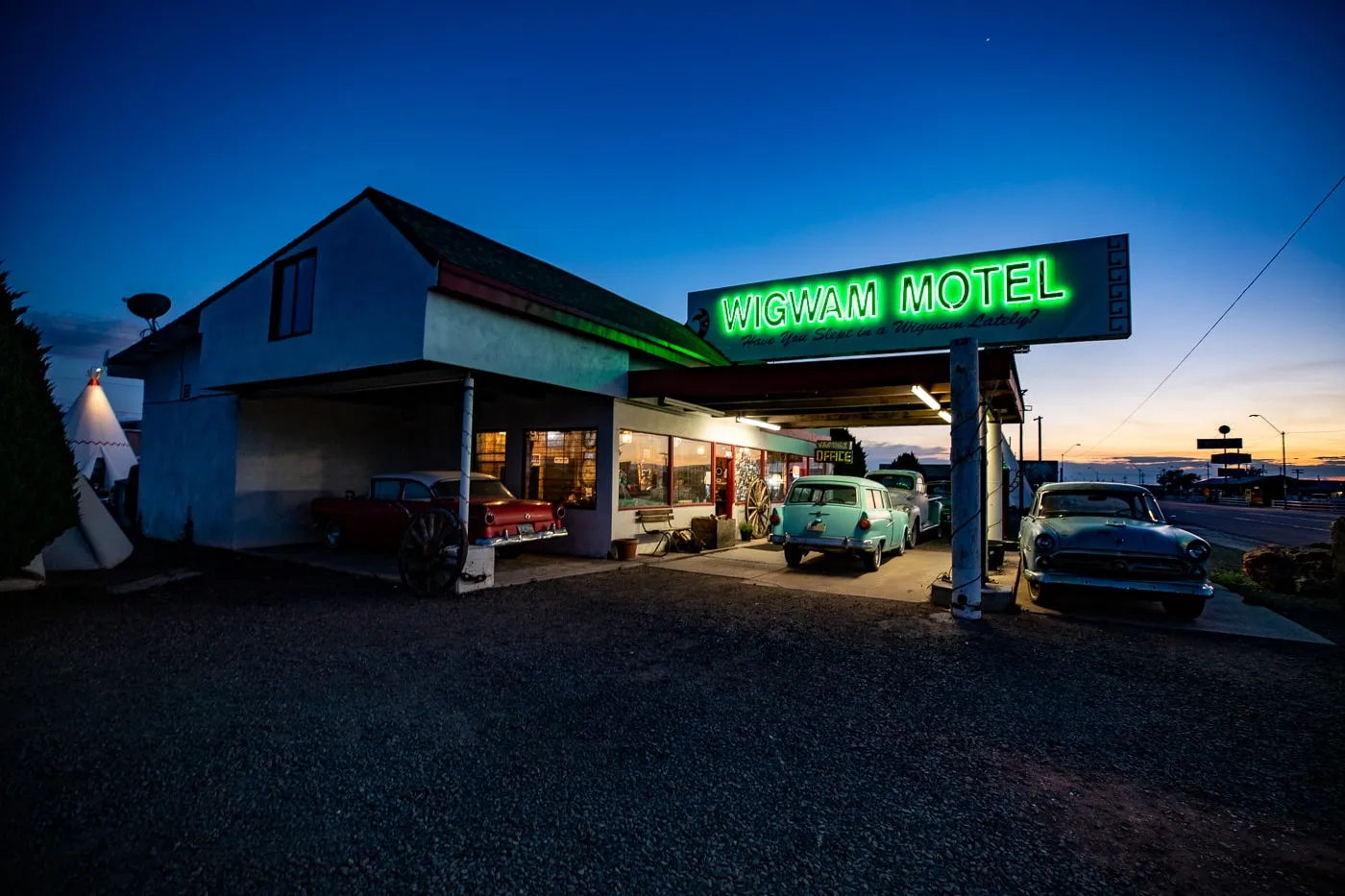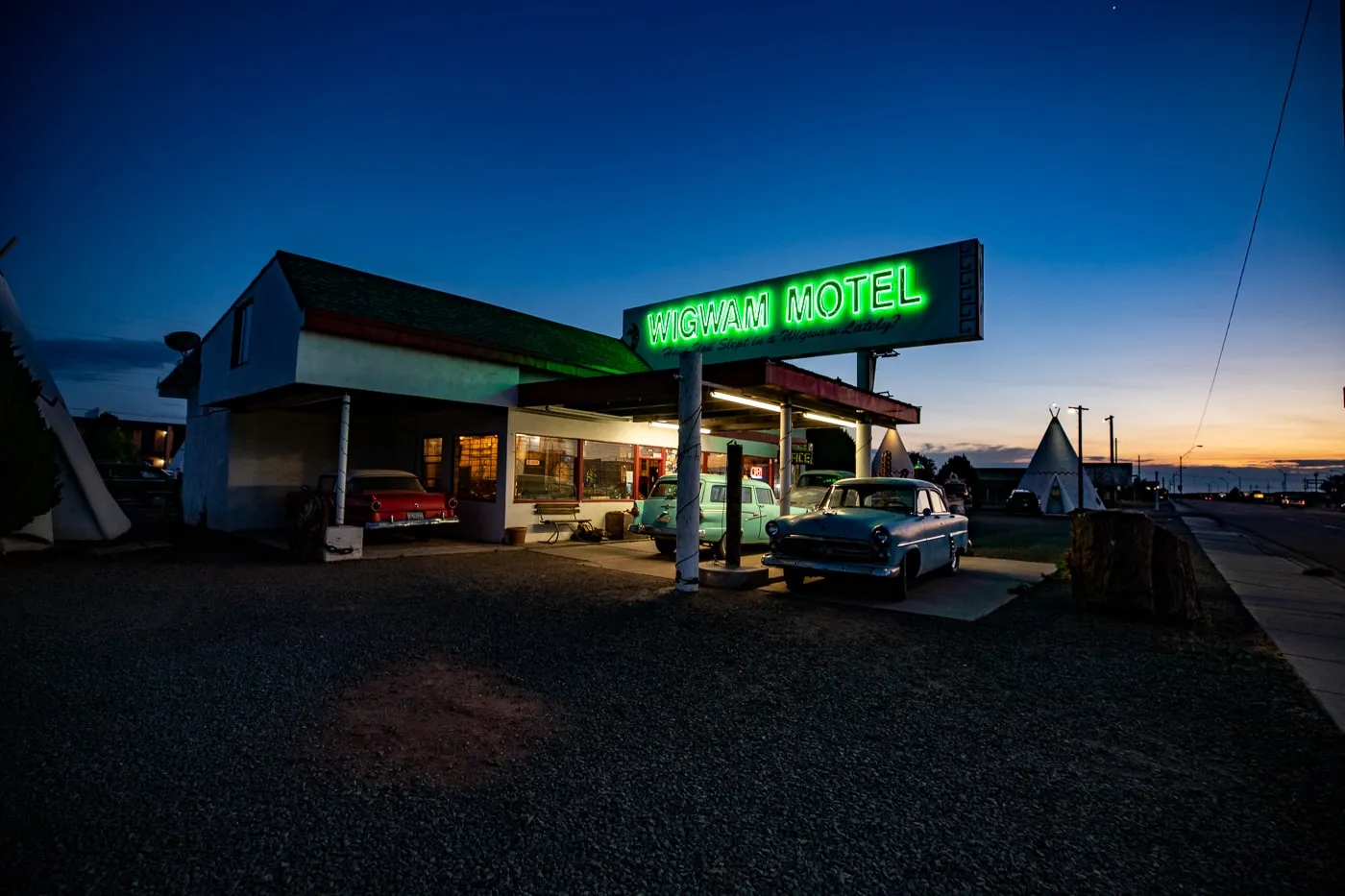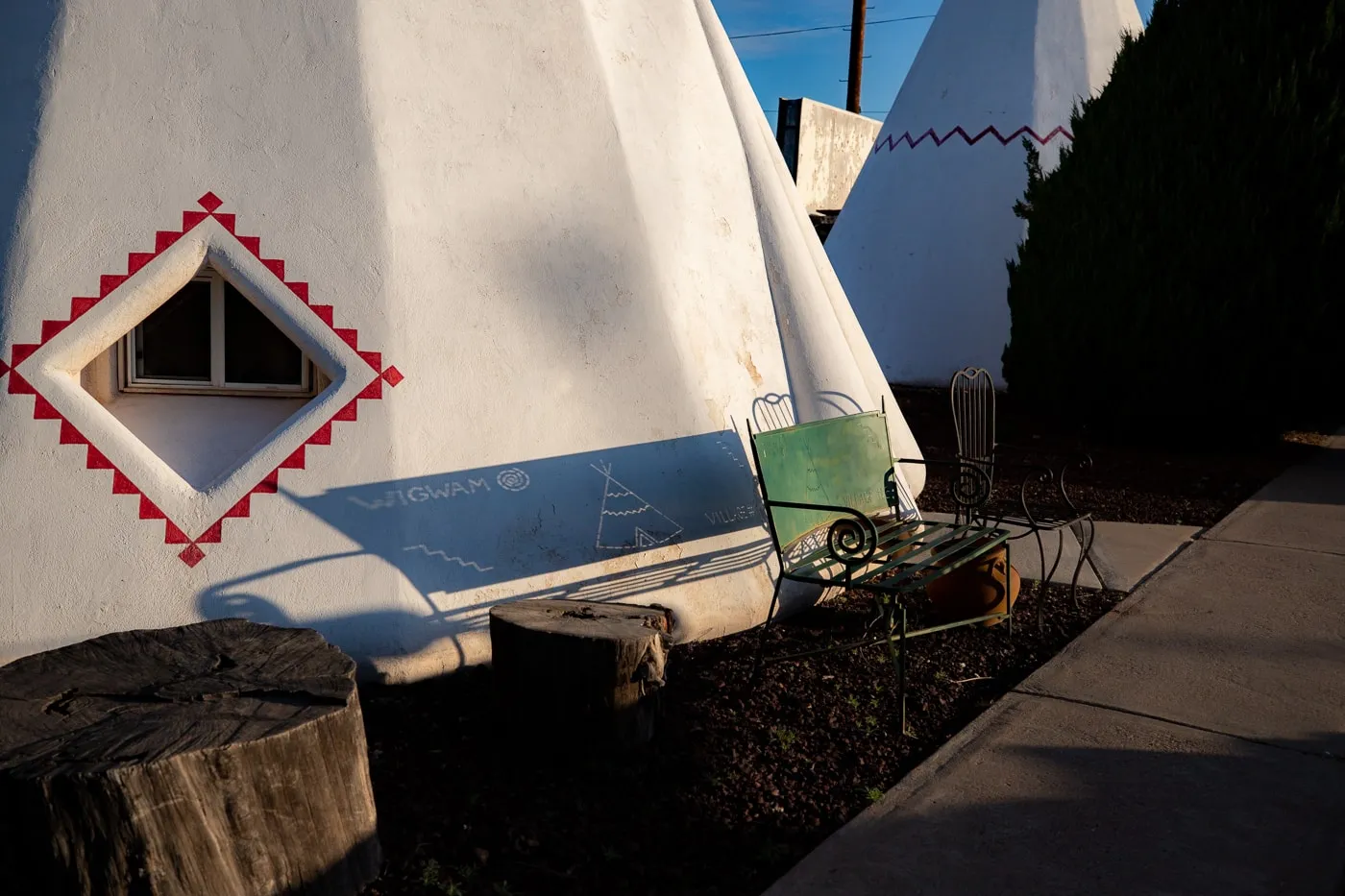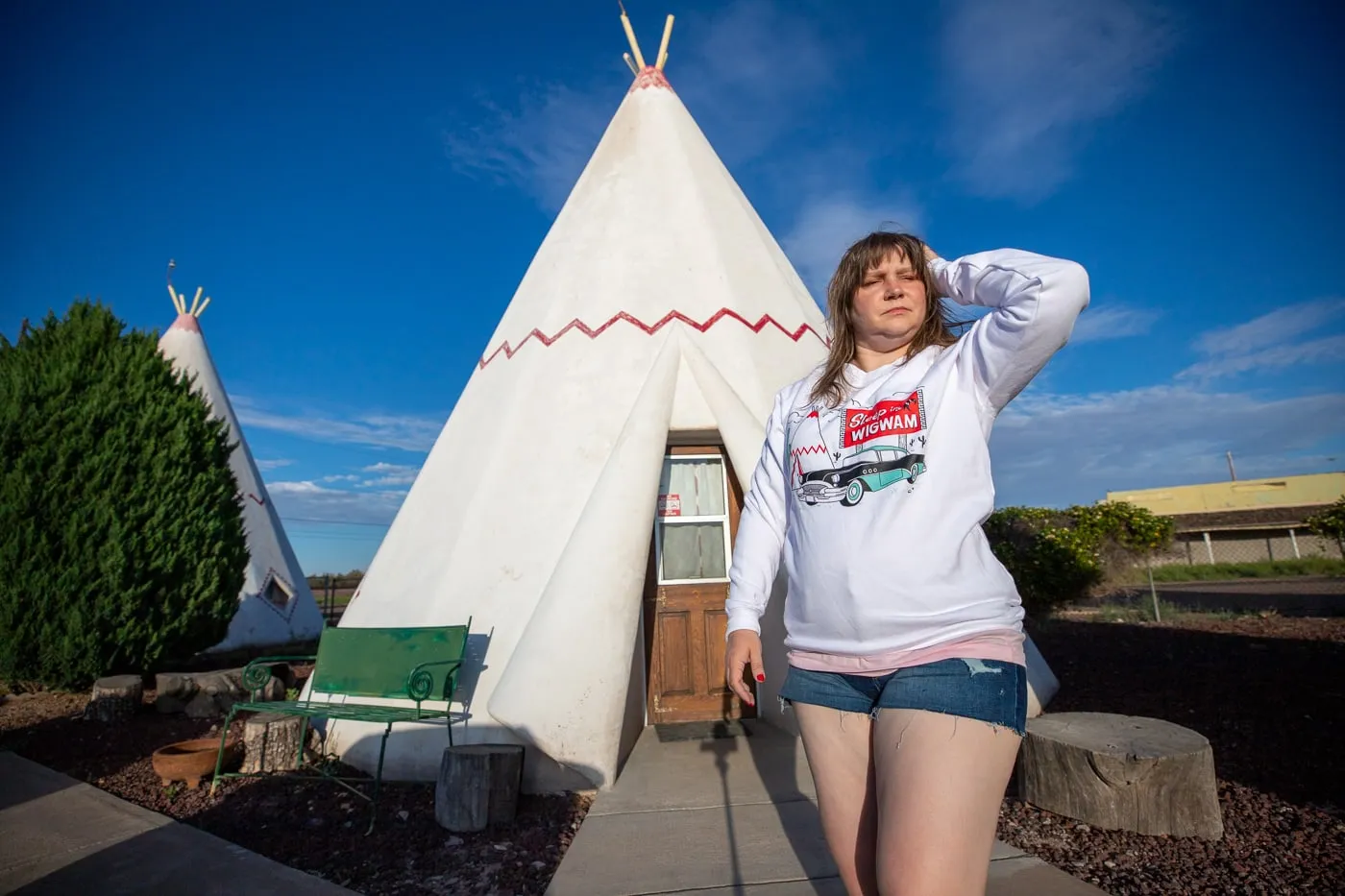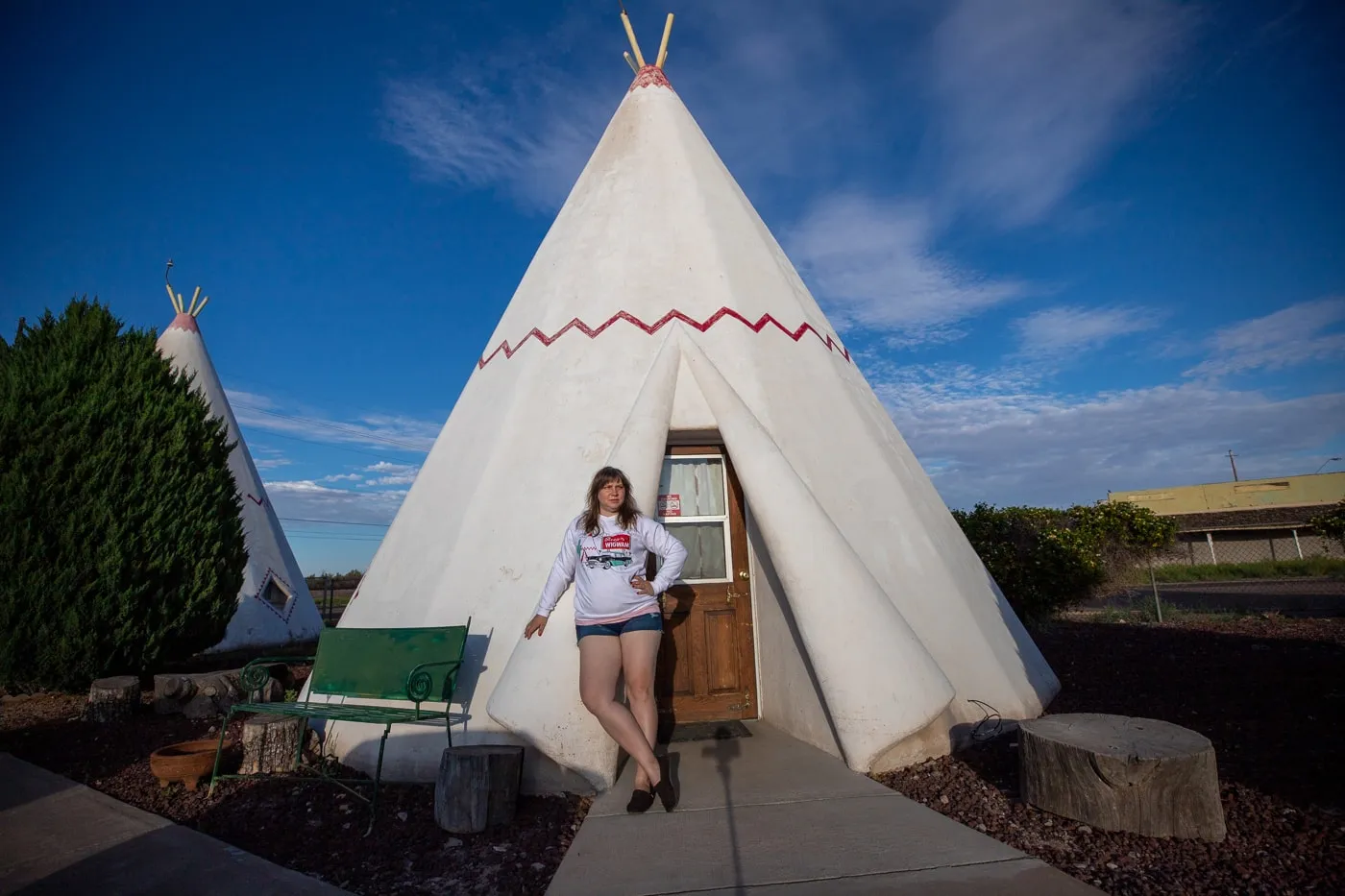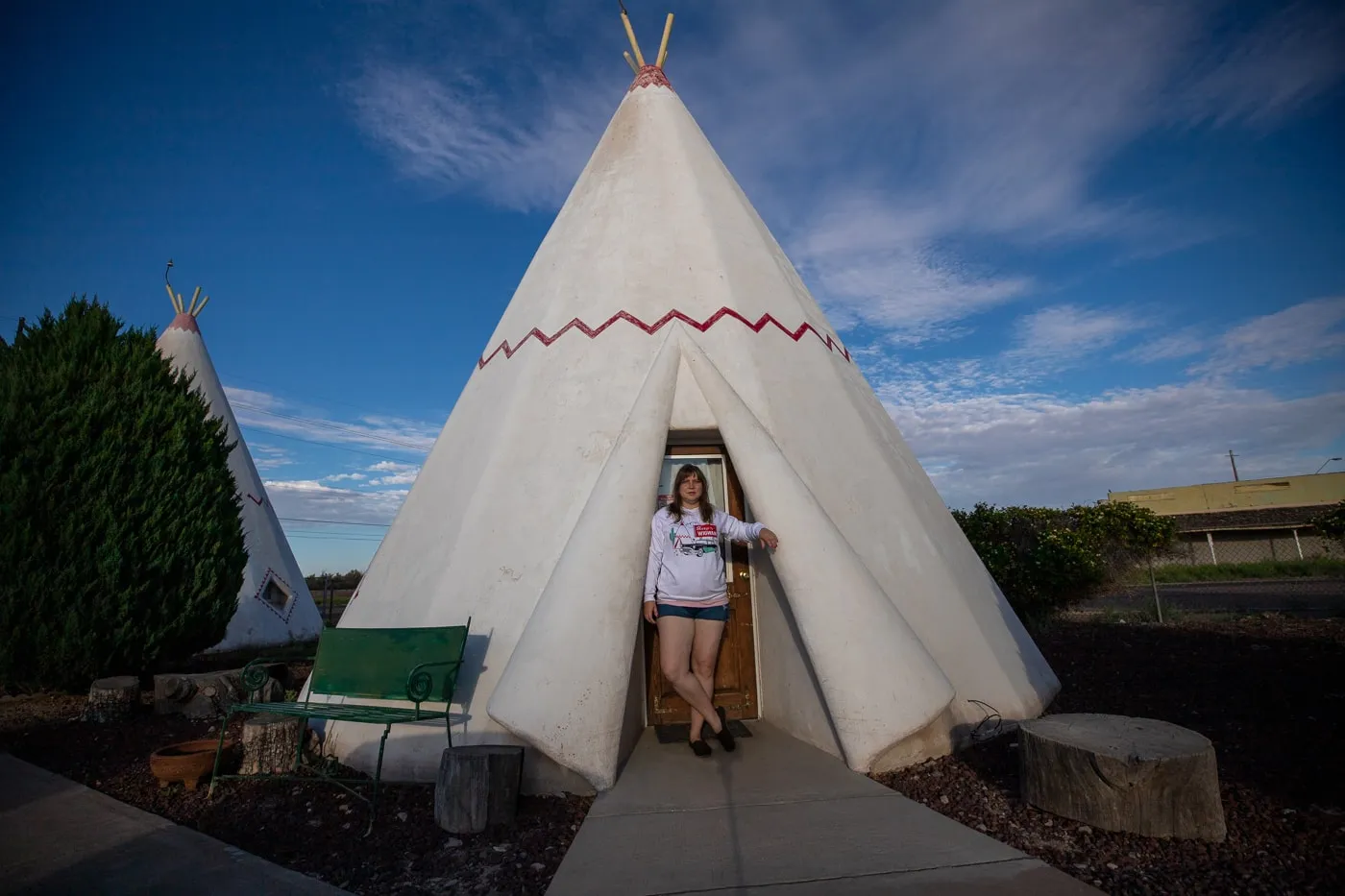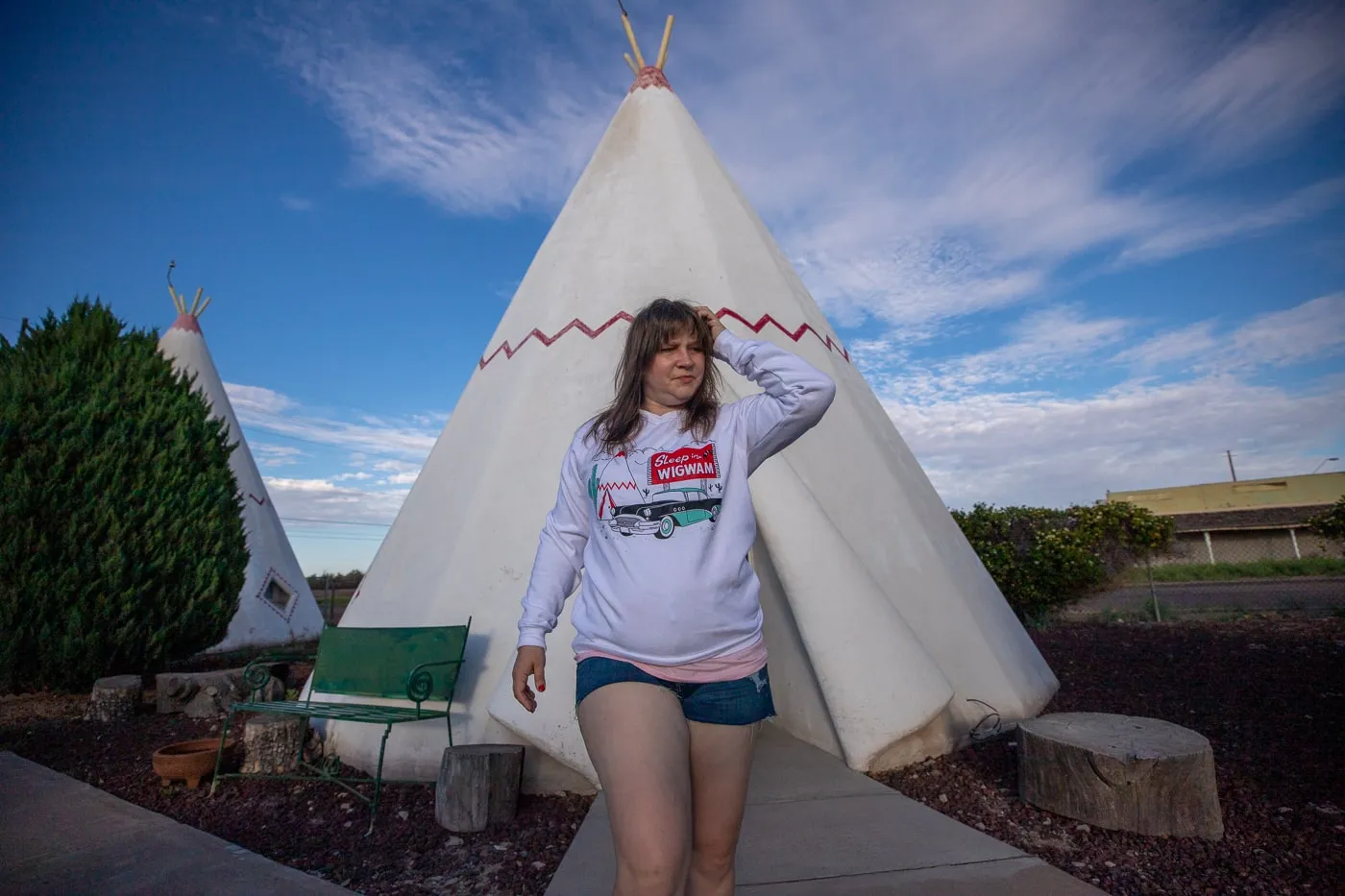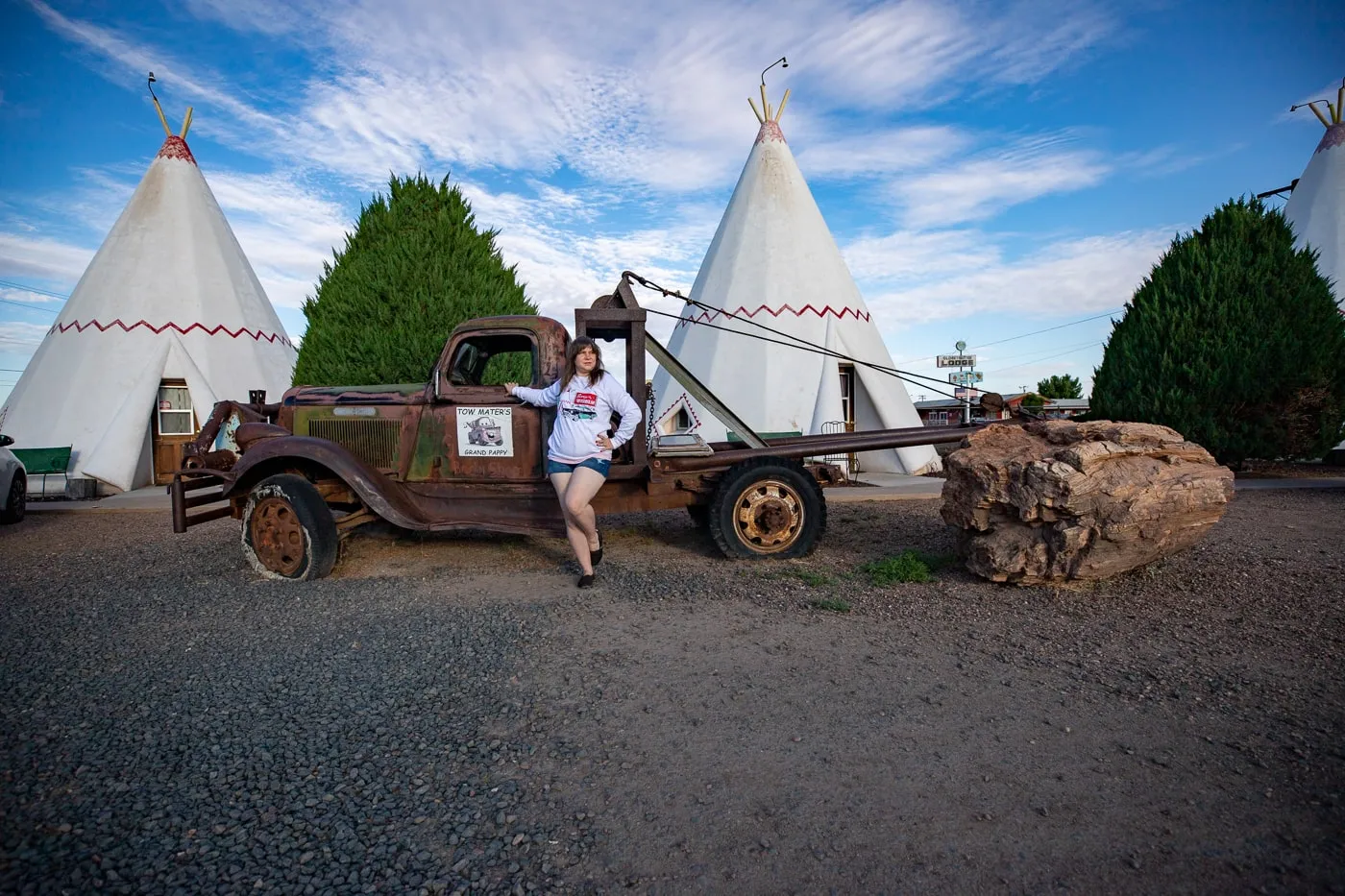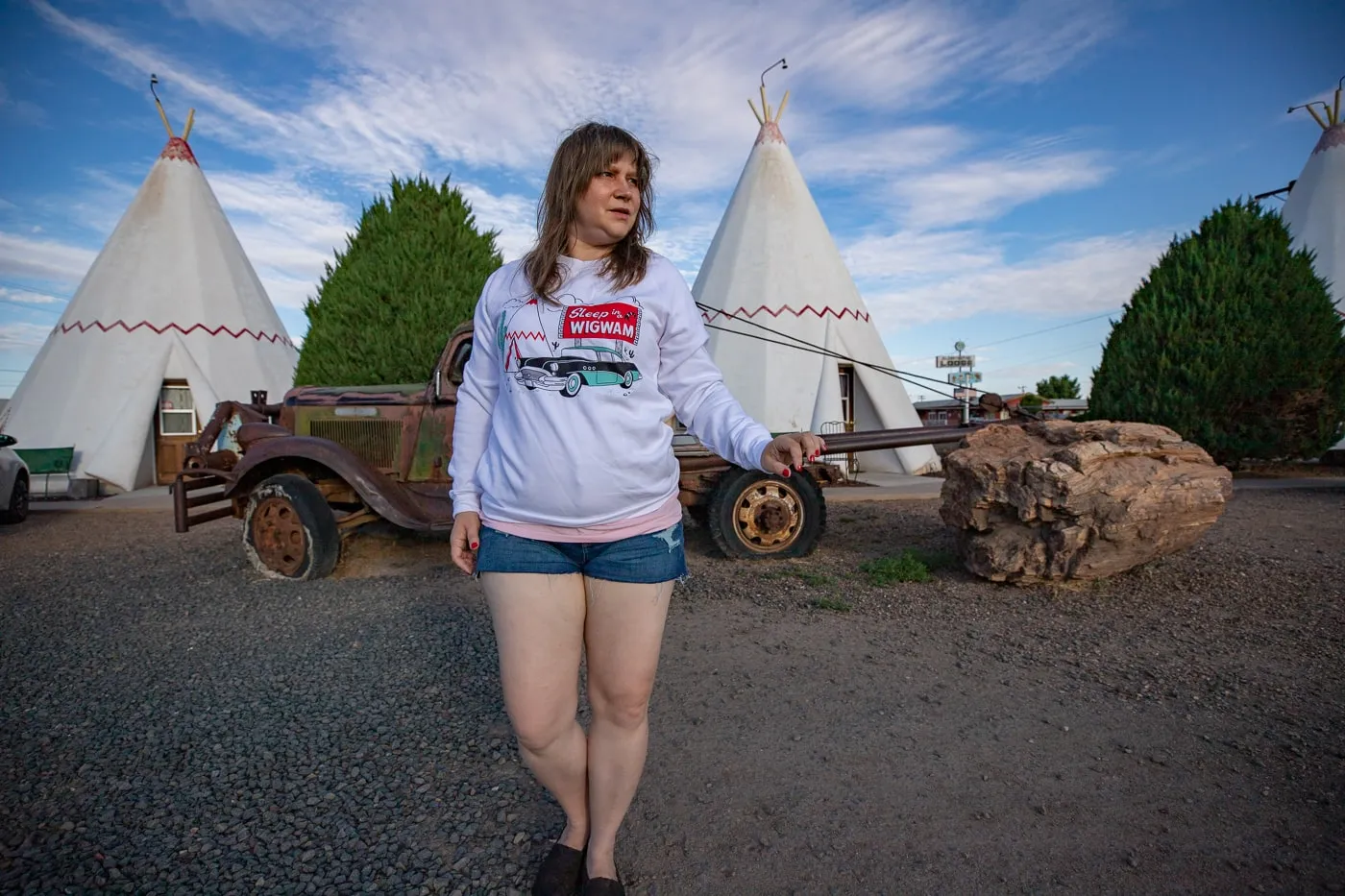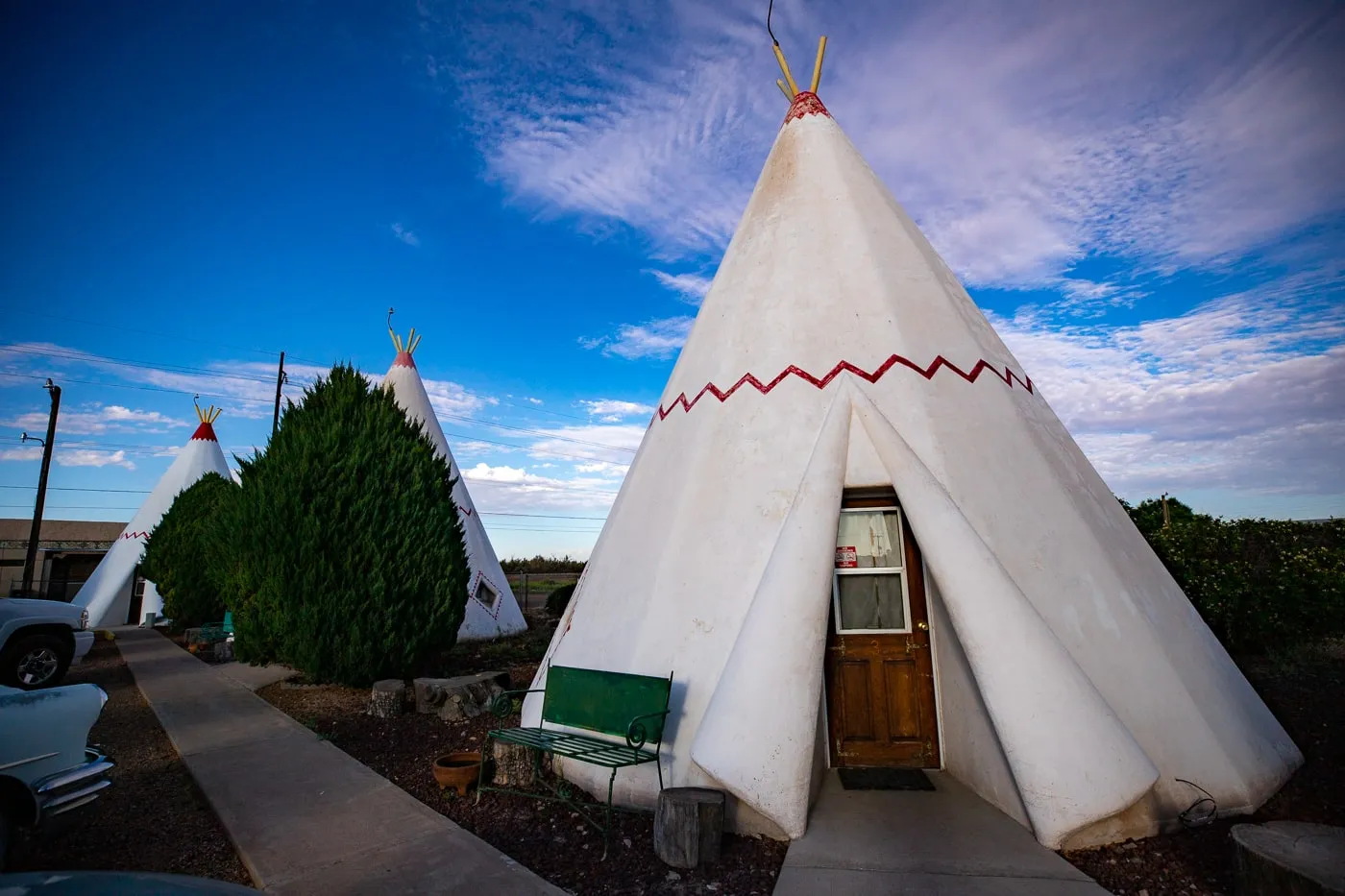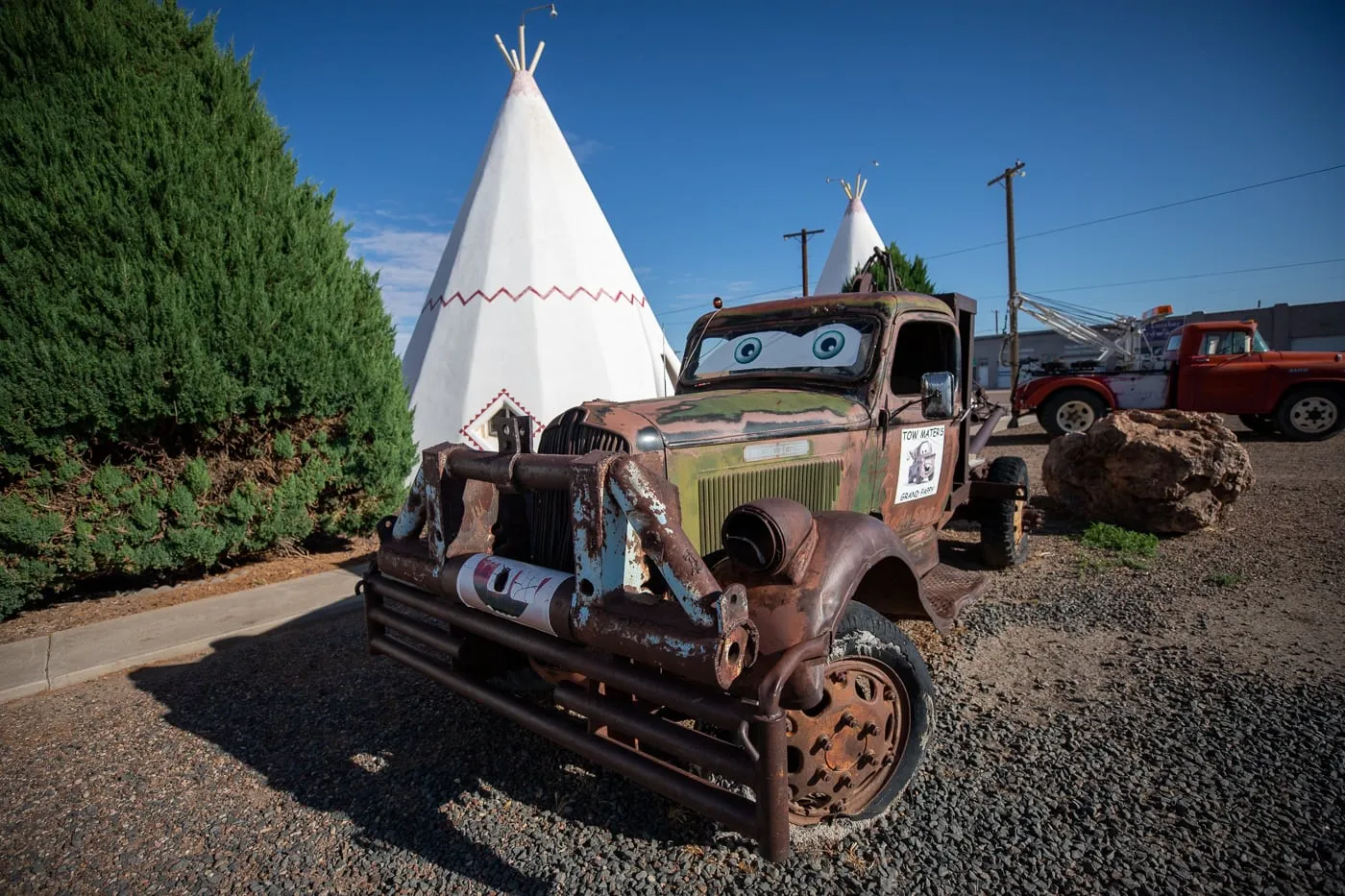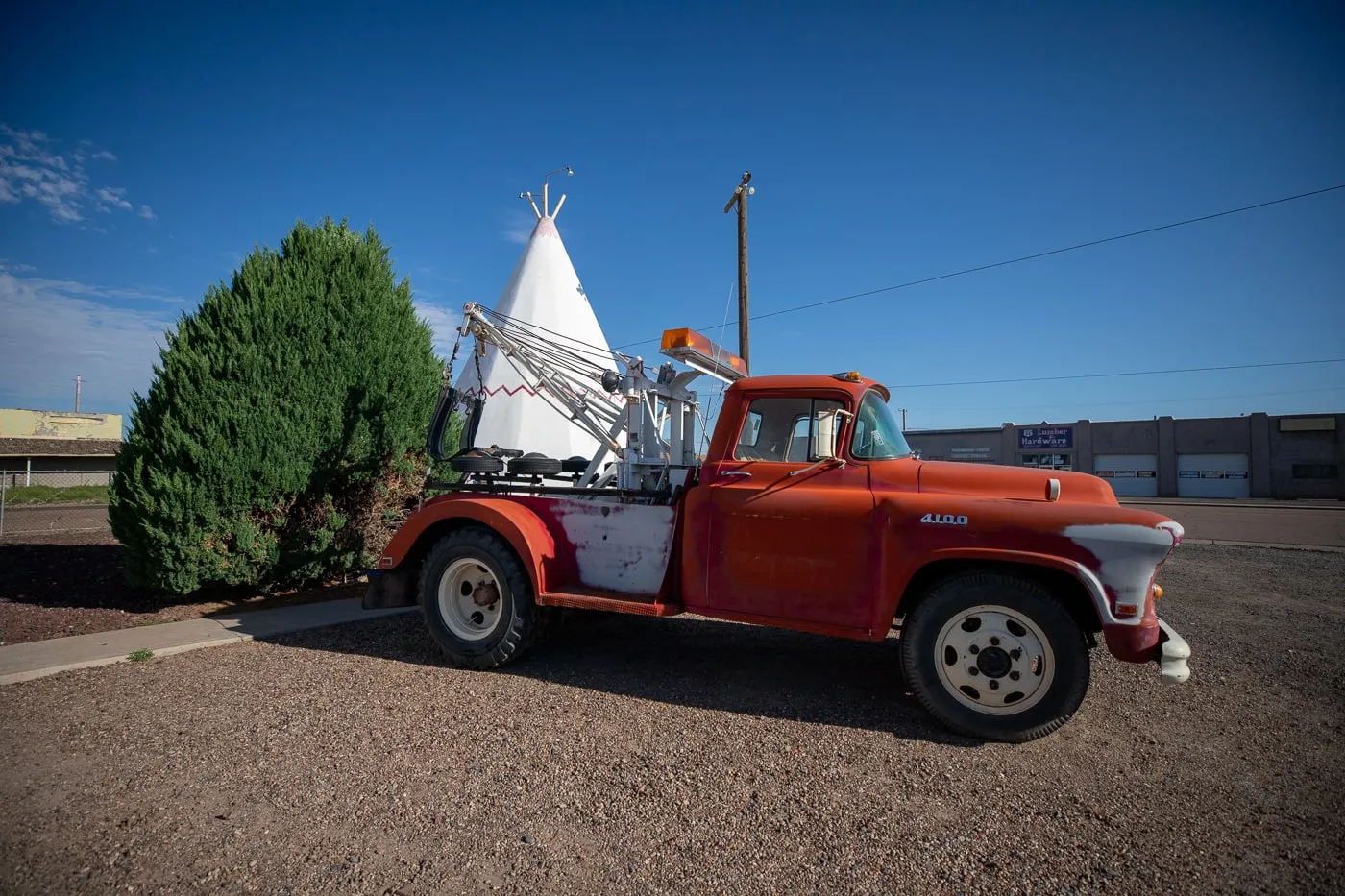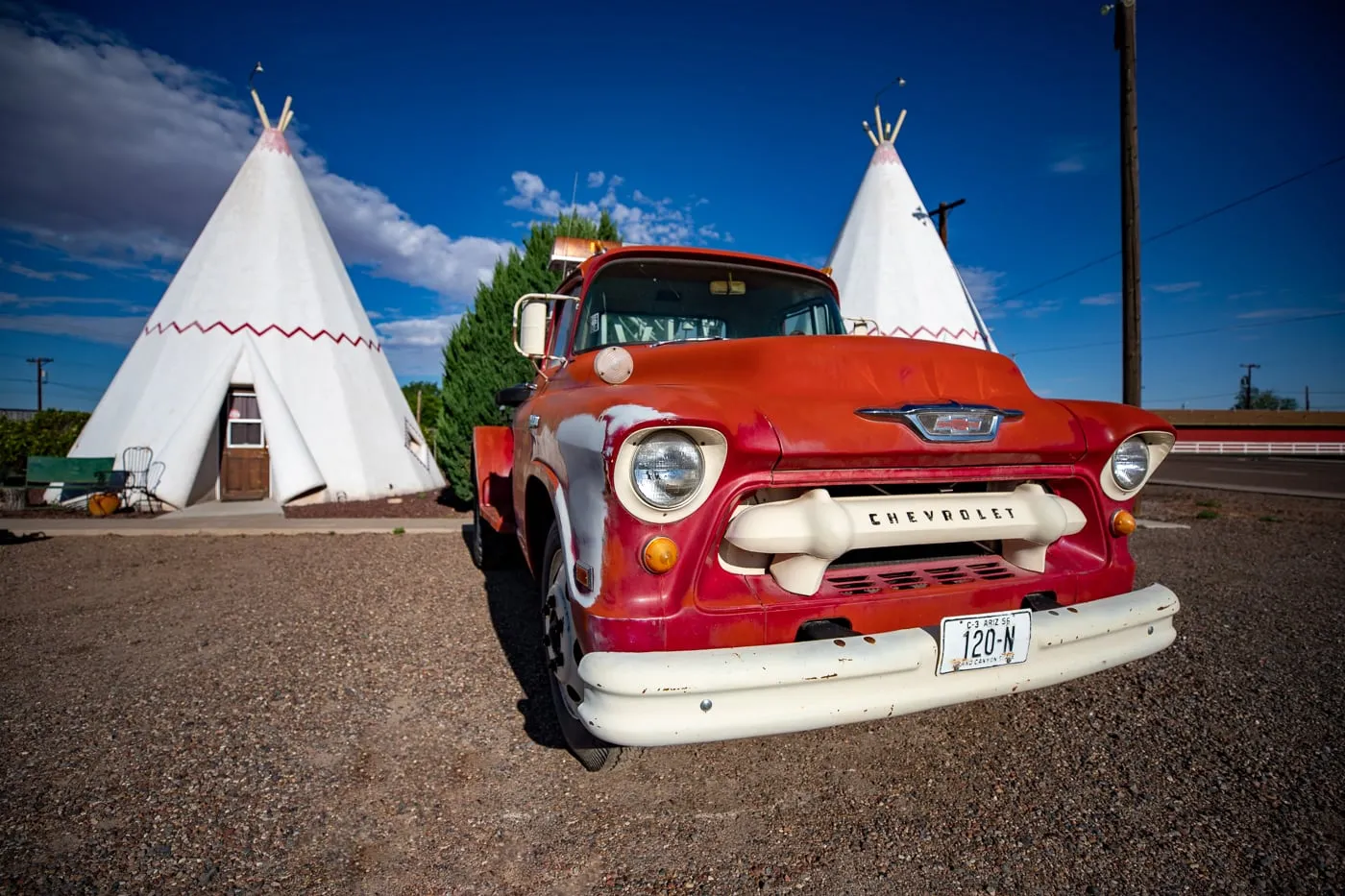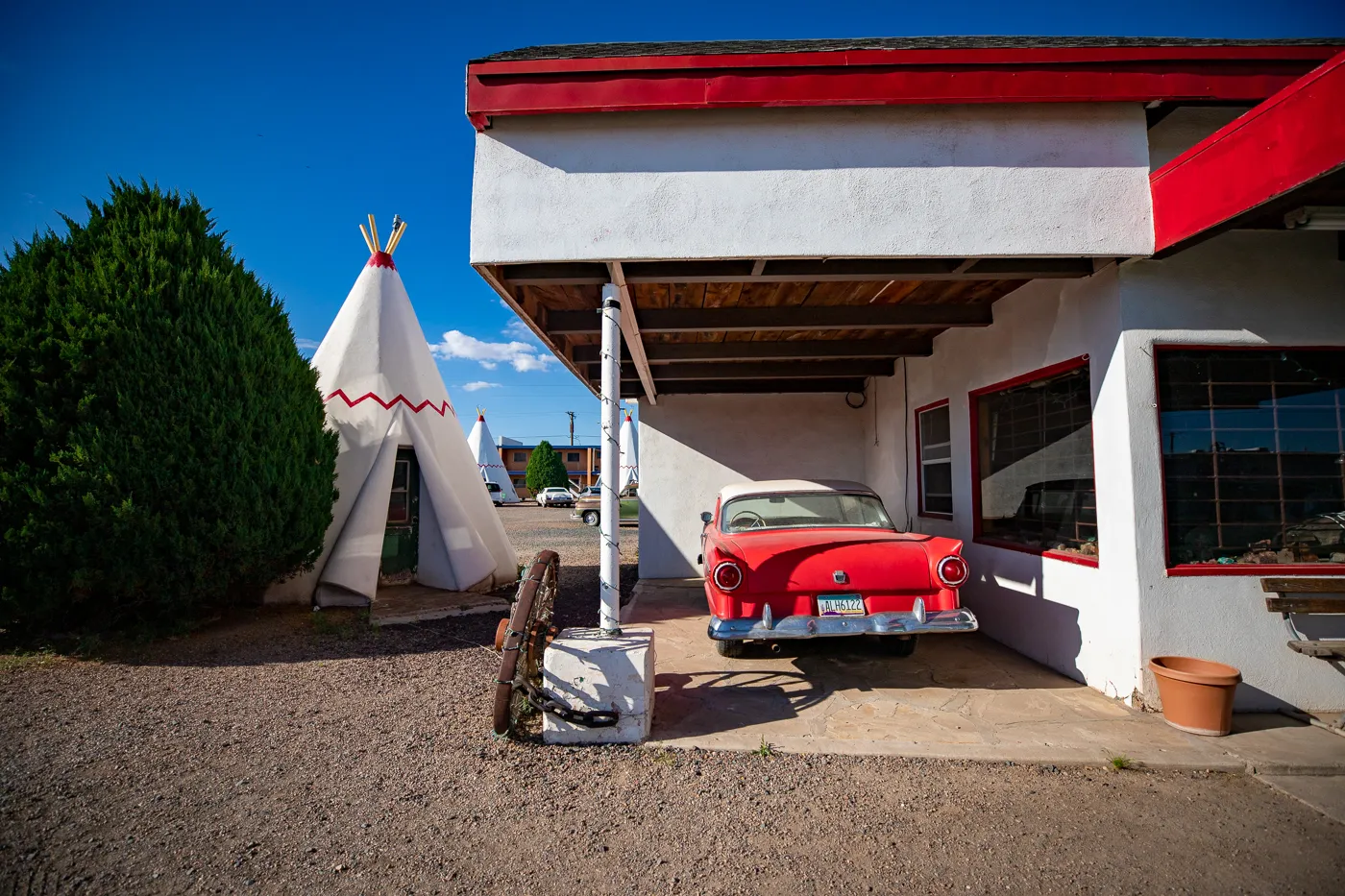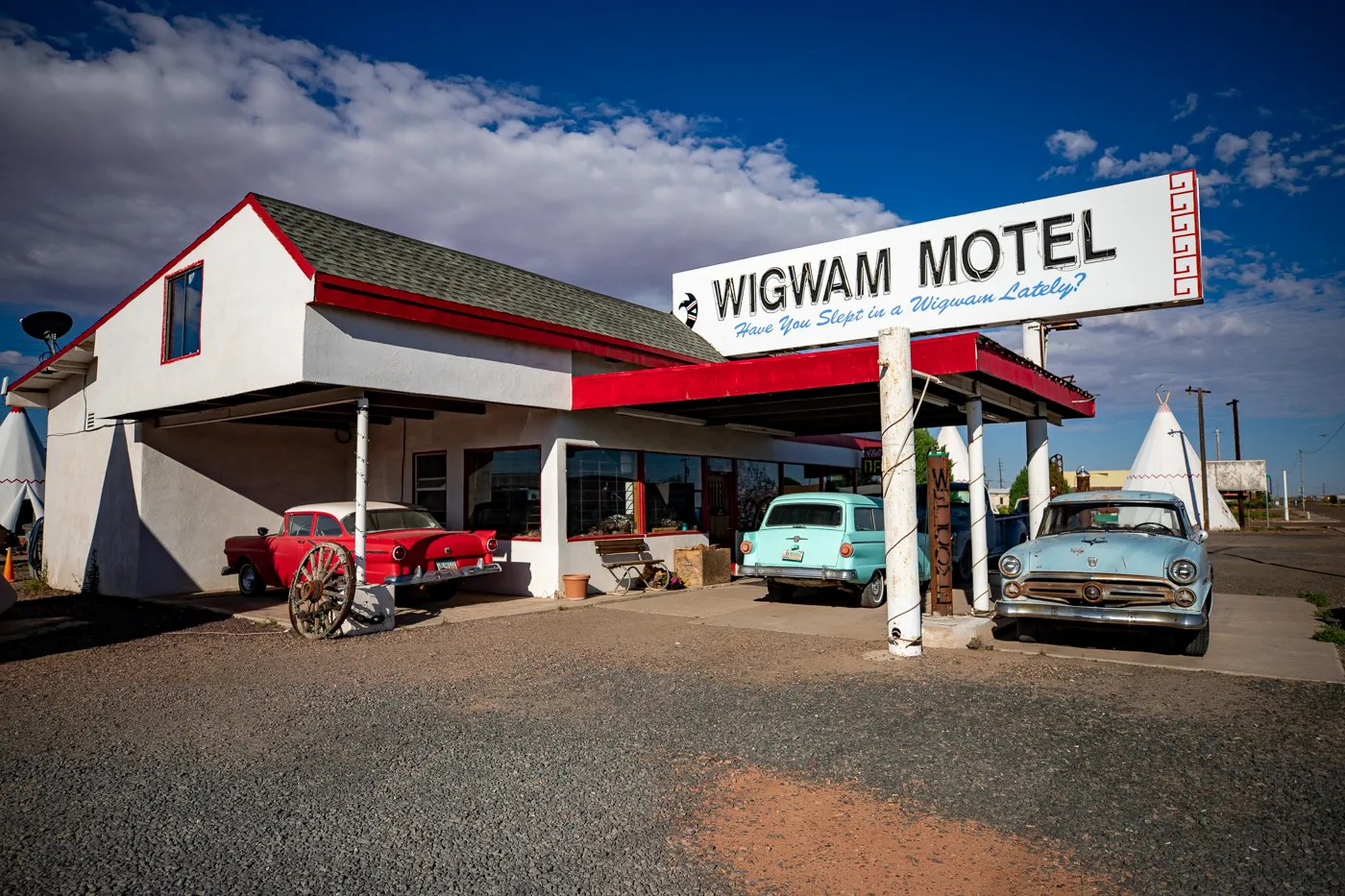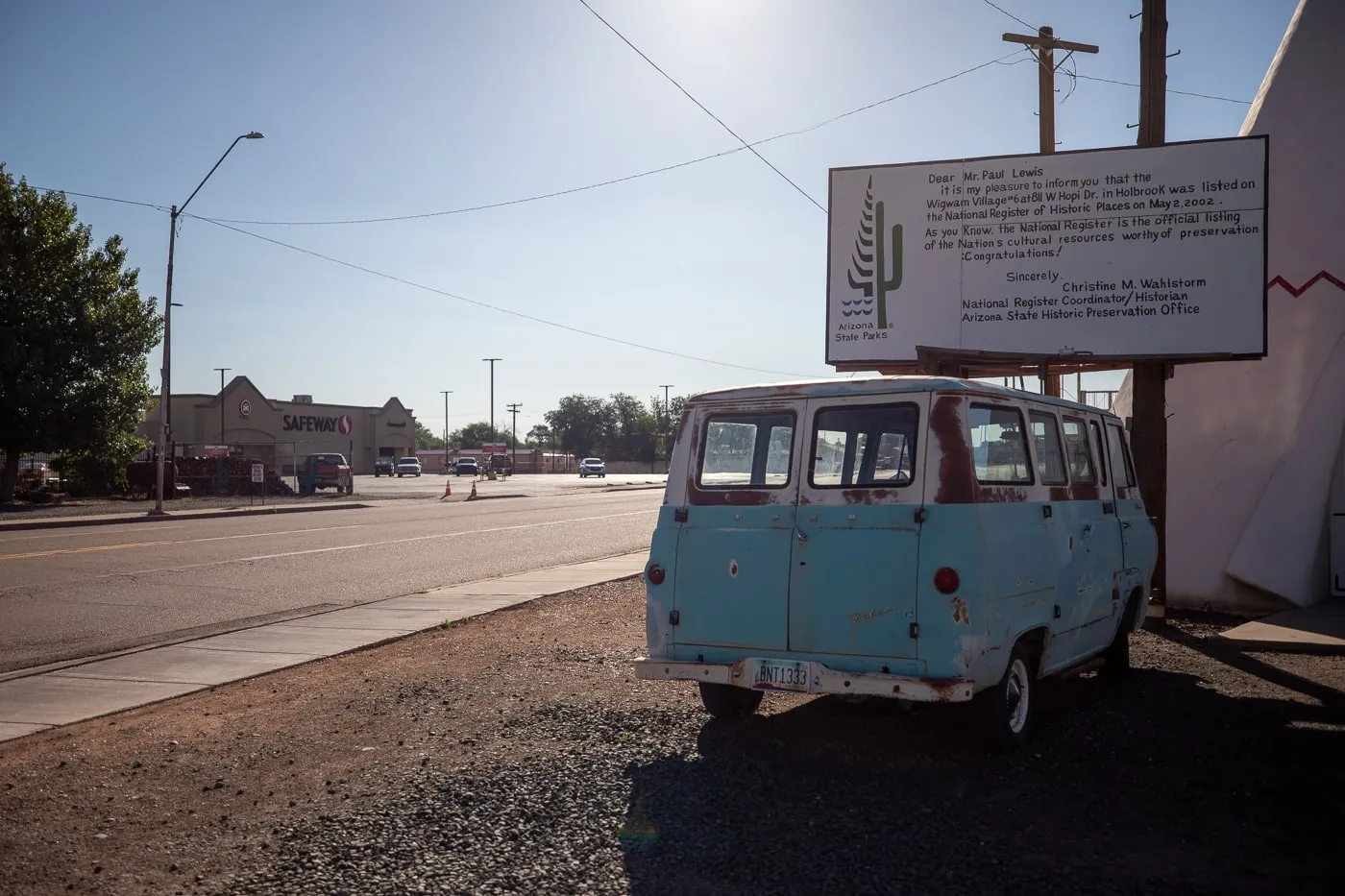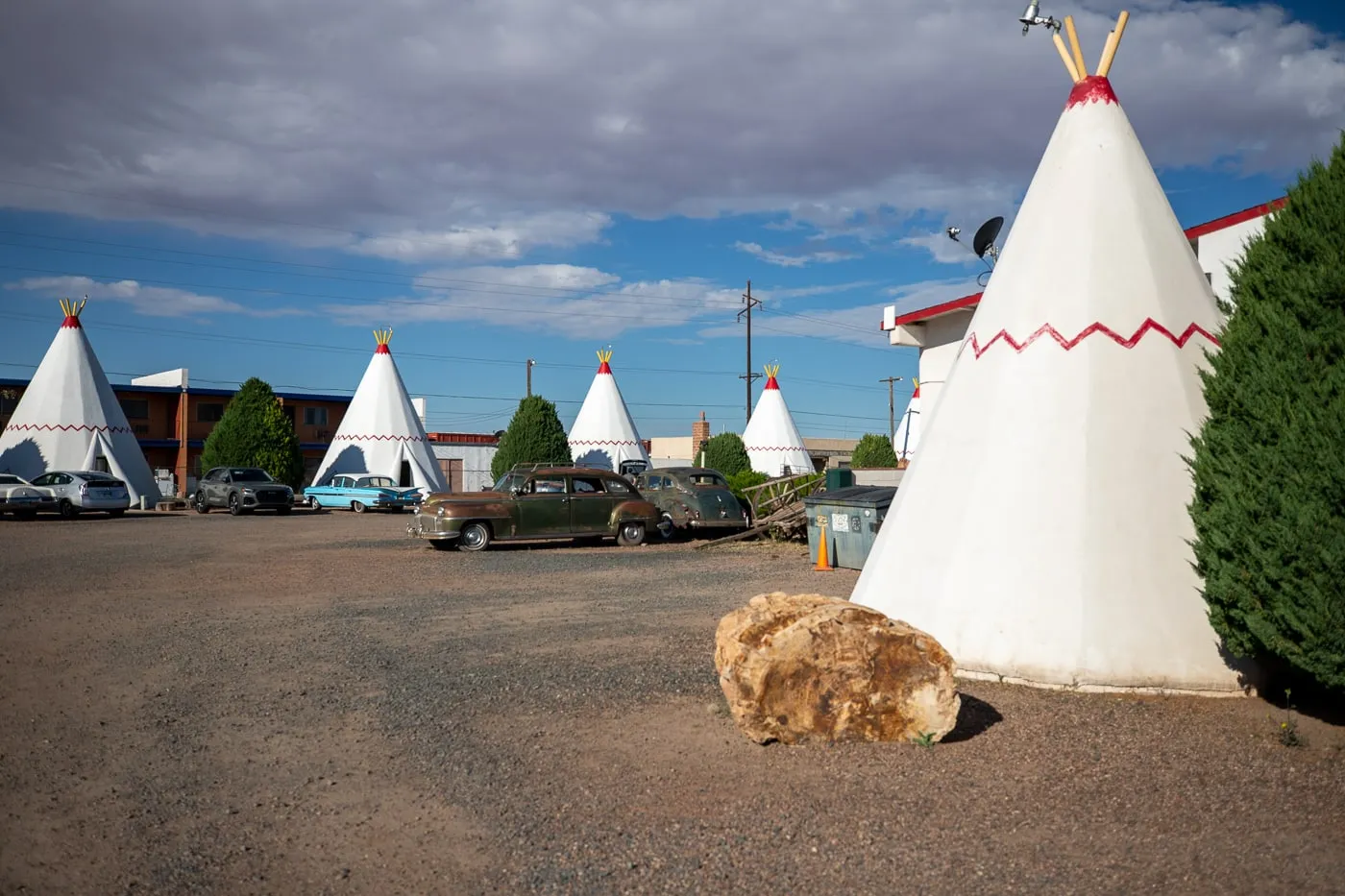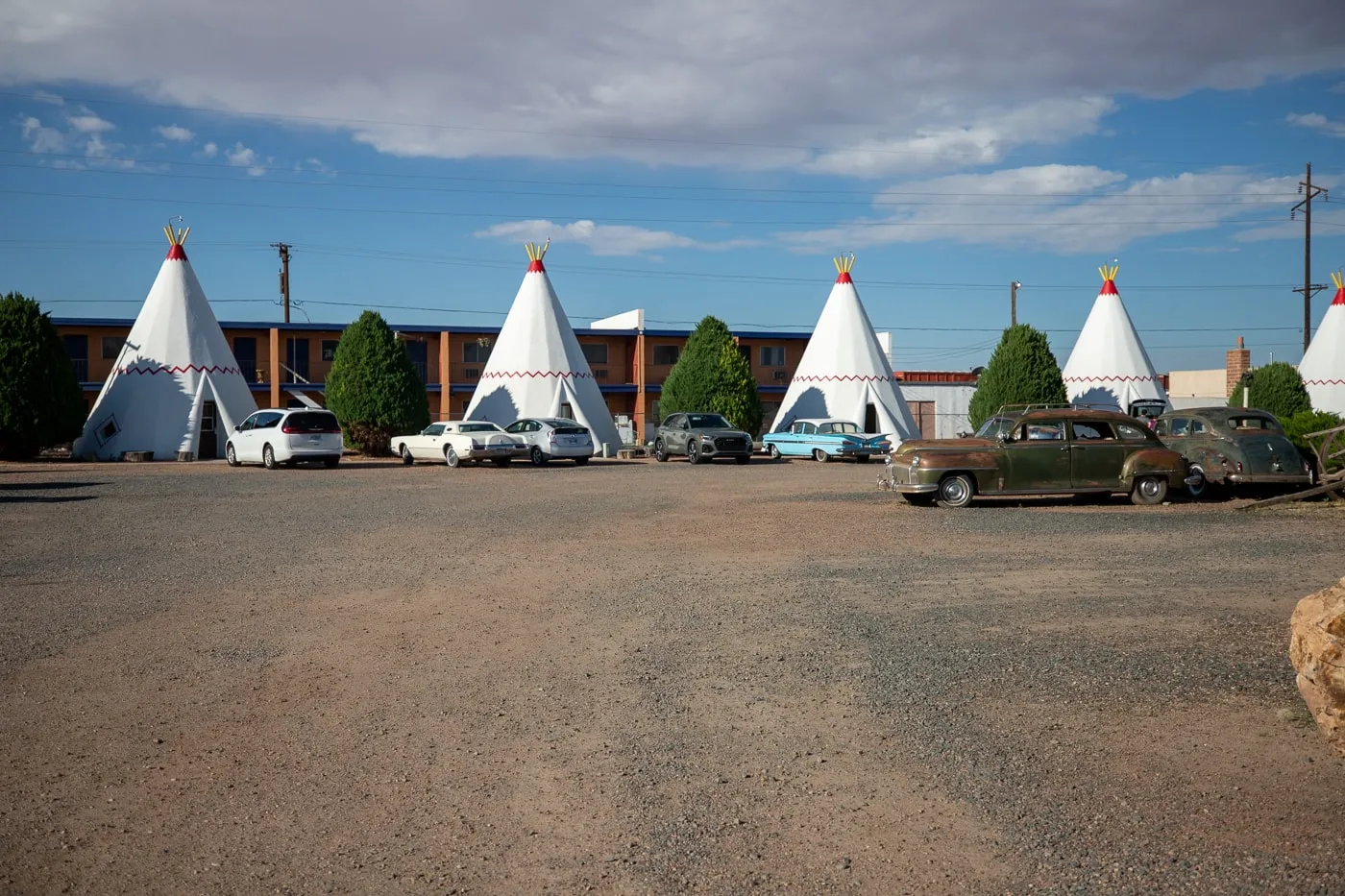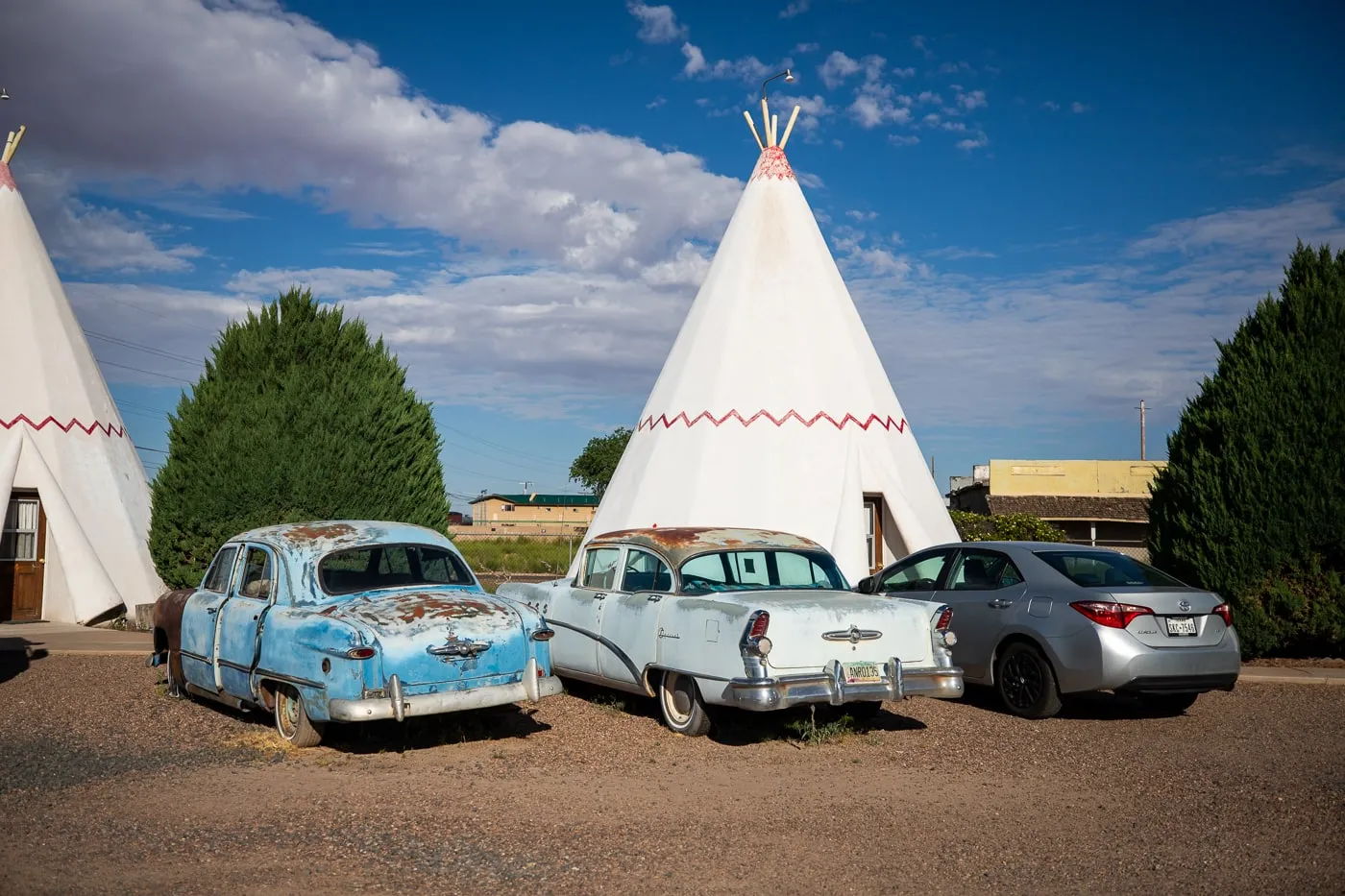 Love this Arizona Route 66 roadside attraction? Check out these other fun sites in and around Holbrook: Stewart's Petrified Wood, Painted Desert Indian Center, Rainbow Rock Shop, Jim Gray's Petrified Wood, Joe & Aggie's Cafe Pink Route 66 Mural, and the World's Longest Map of Route 66. And don't forget to get dinner next door at Butterfield Stage Co Steakhouse.
Wigwam Motel (Wigwam Village No. 6)
Address: 811 W Hopi Dr, Holbrook, AZ 86025
Cost: Free to see, nightly rates vary by room type and season
Hours: Always Visible, Reception/Museum hours vary
Visit the motel's official website for up-to-date information and to book a room.
Pin this Arizona Route 66 Roadside Attraction to Save for Your Road Trip Itinerary