On road trips you're often trying to drive from point A to point B. But on a Route 66 road trip don't forget about point D, Mr D. Mr D'z Route 66 Diner in Kingman, Arizona is a quintessential stop for breakfast, lunch, or dinner on The Mother Road.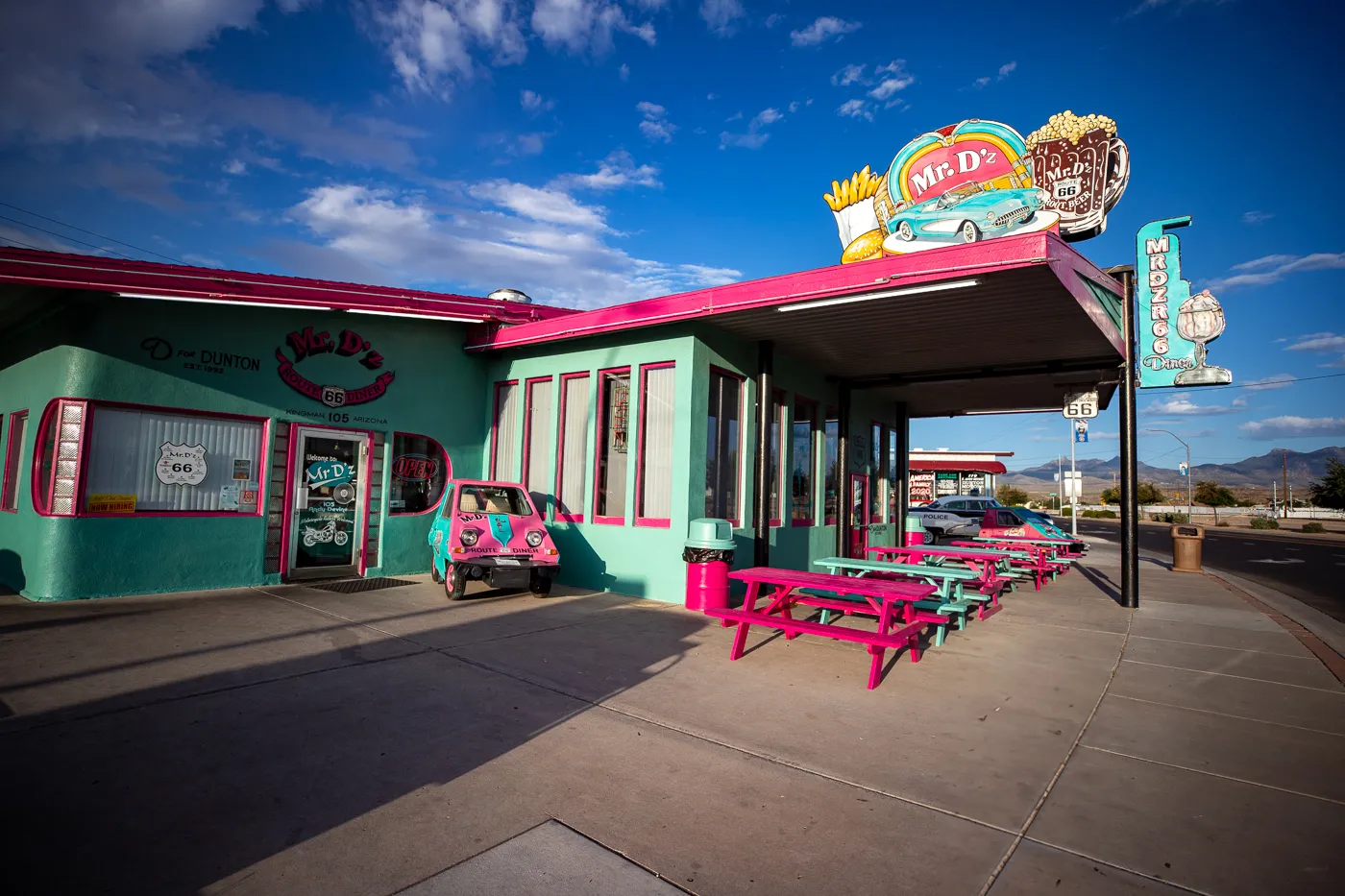 Mr D'z Route 66 Diner is housed in a building that had originally opened as Kingman Café and Kimo Shell Station in 1939. Roy Dunton and his family bought the former gas station in the 1980s, renovated it, and transformed it into a 1950s-style diner, serving family recipes and his own root beer blend.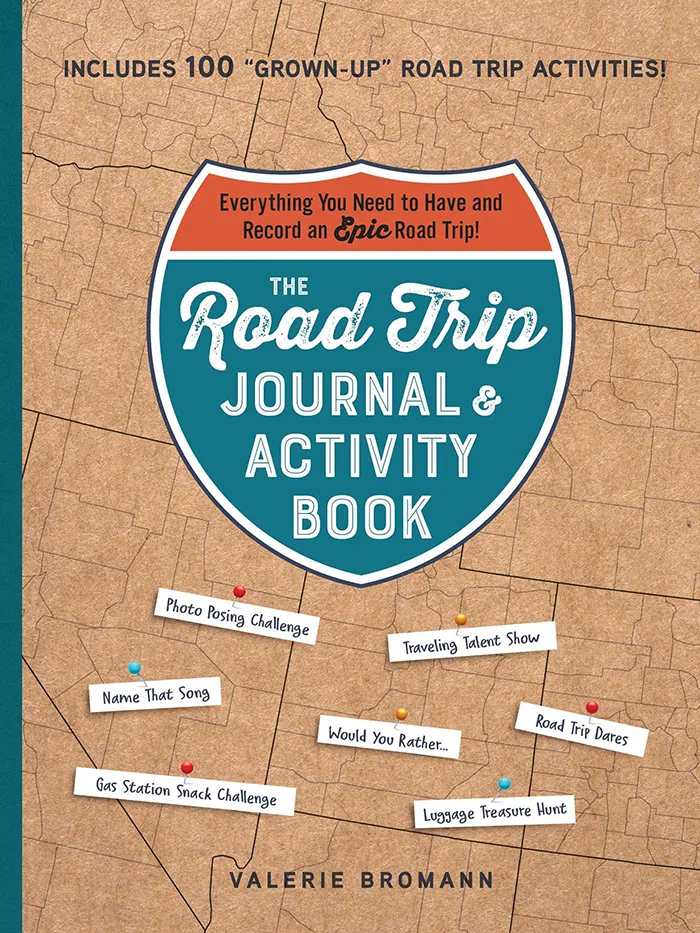 The Road Trip Journal & Activity Book
Everything You Need to Have and Record an Epic Road Trip!
Enjoy fun games and challenges to pass the time on your next road trip and have a keepsake to look back on for years to come with this entertaining must-have for your next vacation.
In 2000 Dunton leased Mr. D'z to Armando and Michelle Jimenez, and the Las Vegas chef relocated to Kingman to take over the grill they've been slinging burgers and milkshakes ever since.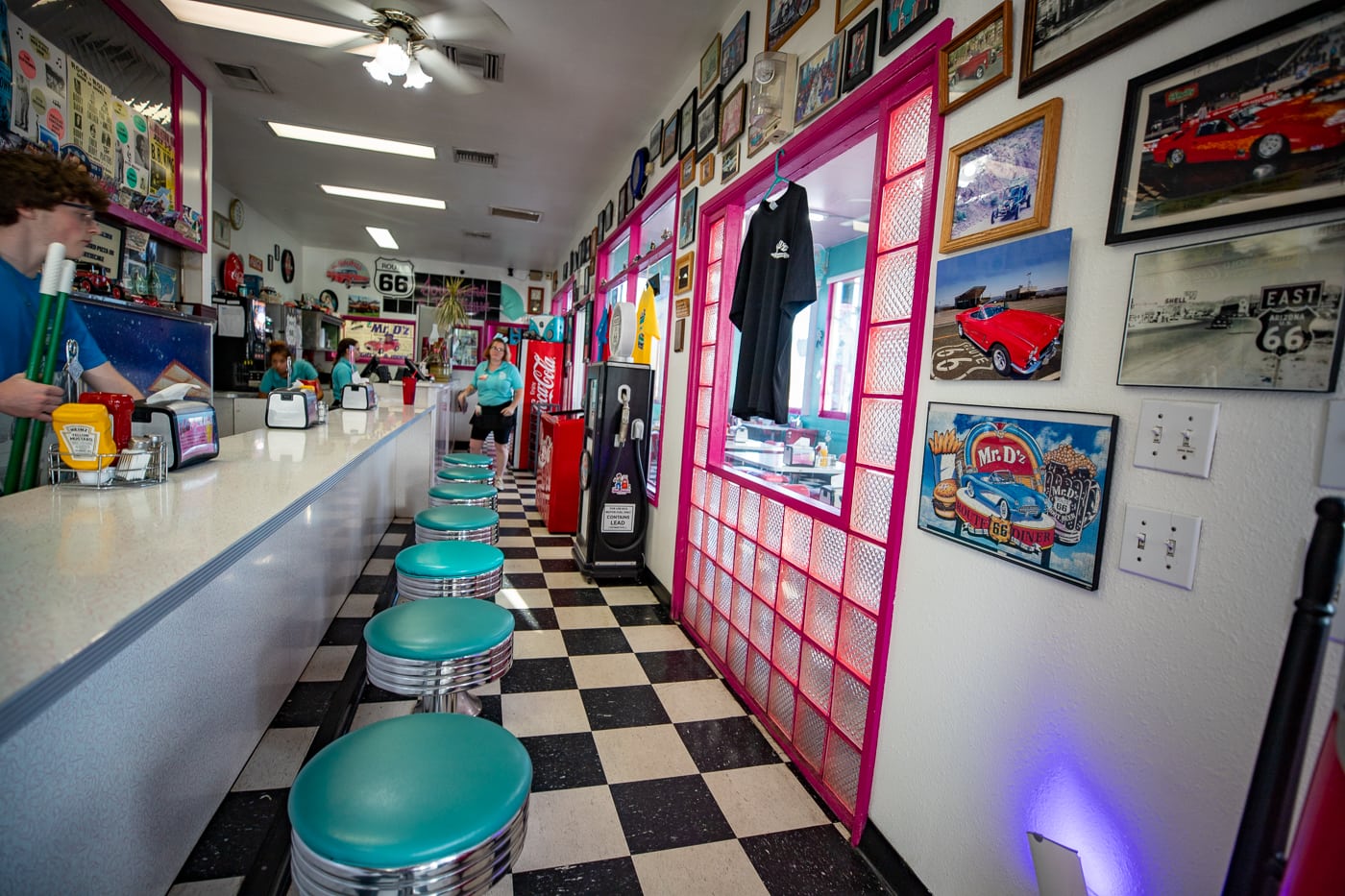 Mr D'z Route 66 Diner is a road trip stop that is not to be missed. Outside, the restaurant stands out from The Mother Road with its hot pink and turquoise color scheme, accented by fun signs, murals, and vintage vehicles. Inside, the palette continues in the vinyl booth seats and chrome barstools. To continue the retro look, you'll also find checkered floors, memorabilia, and a jukebox playing oldies favorites.
The record-shaped menu is full of classic diner fare. There are omelets, pancakes, a variety of burgers, hot dogs, pizza, pastas, and old-school classics.
I opted for my favorite diner food classic, the chicken fried steak that came out on a platter so big it usurped the entire width of the bar counter in front of me. Although the two mounds of thick white gravy (coating both the meat and the requisite mashed potatoes) didn't make for the prettiest of pictures, the meal was both filling and delicious.
Mr D'z is also known for its drinks and desserts. So be sure to get a frosty homemade root beer or an over-the top milkshake to top off your meal.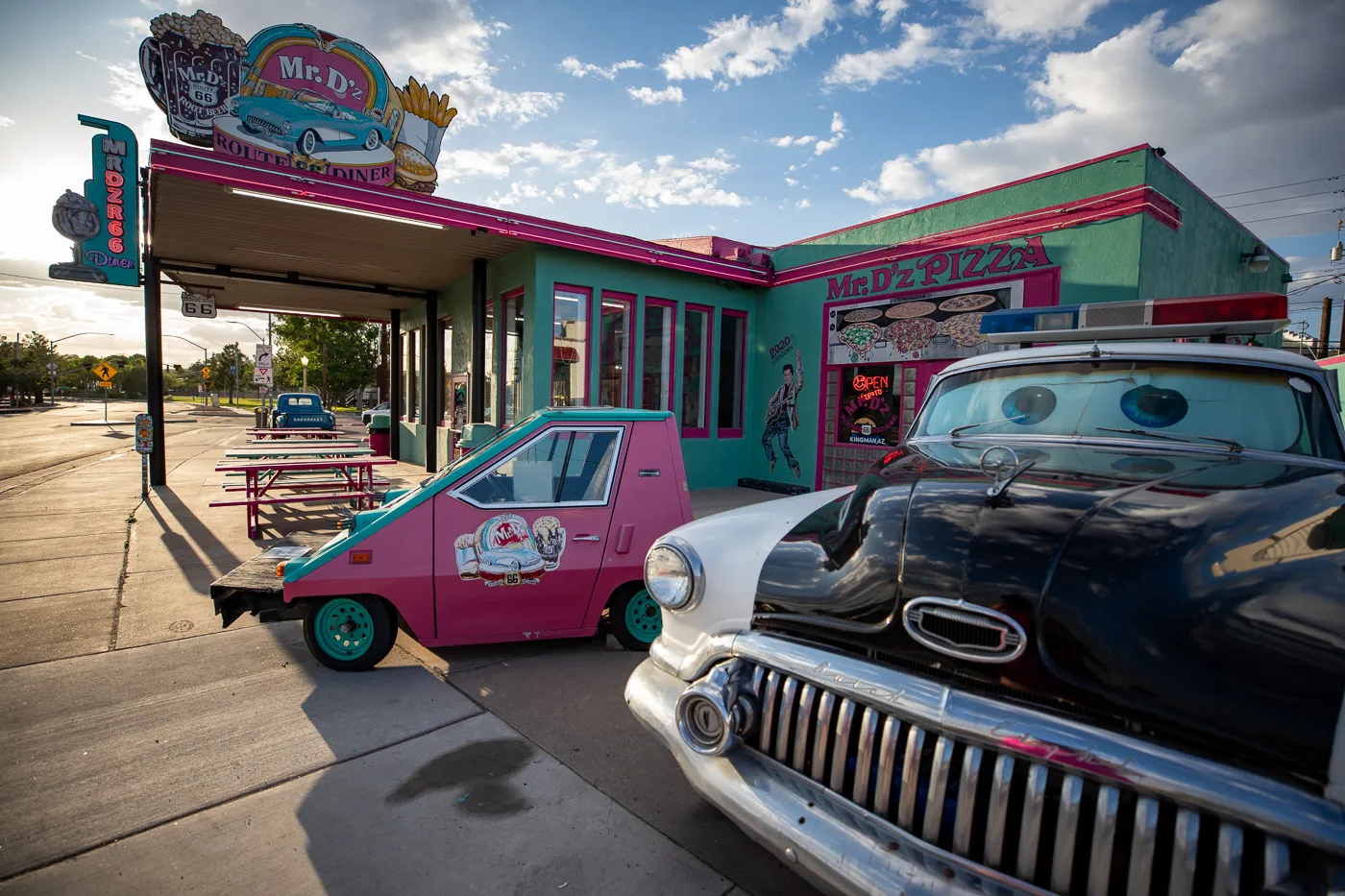 When you're done eating, head across the street to check out some of the other Route 66 attractions in Kingman: the Historic Powerhouse Visitor Center and Route 66 Museum and the Route 66 Drive-Thru Shield.
Spending the night in town? You can't go wrong with a stay in one of the themed rooms at El Trovatore Motel.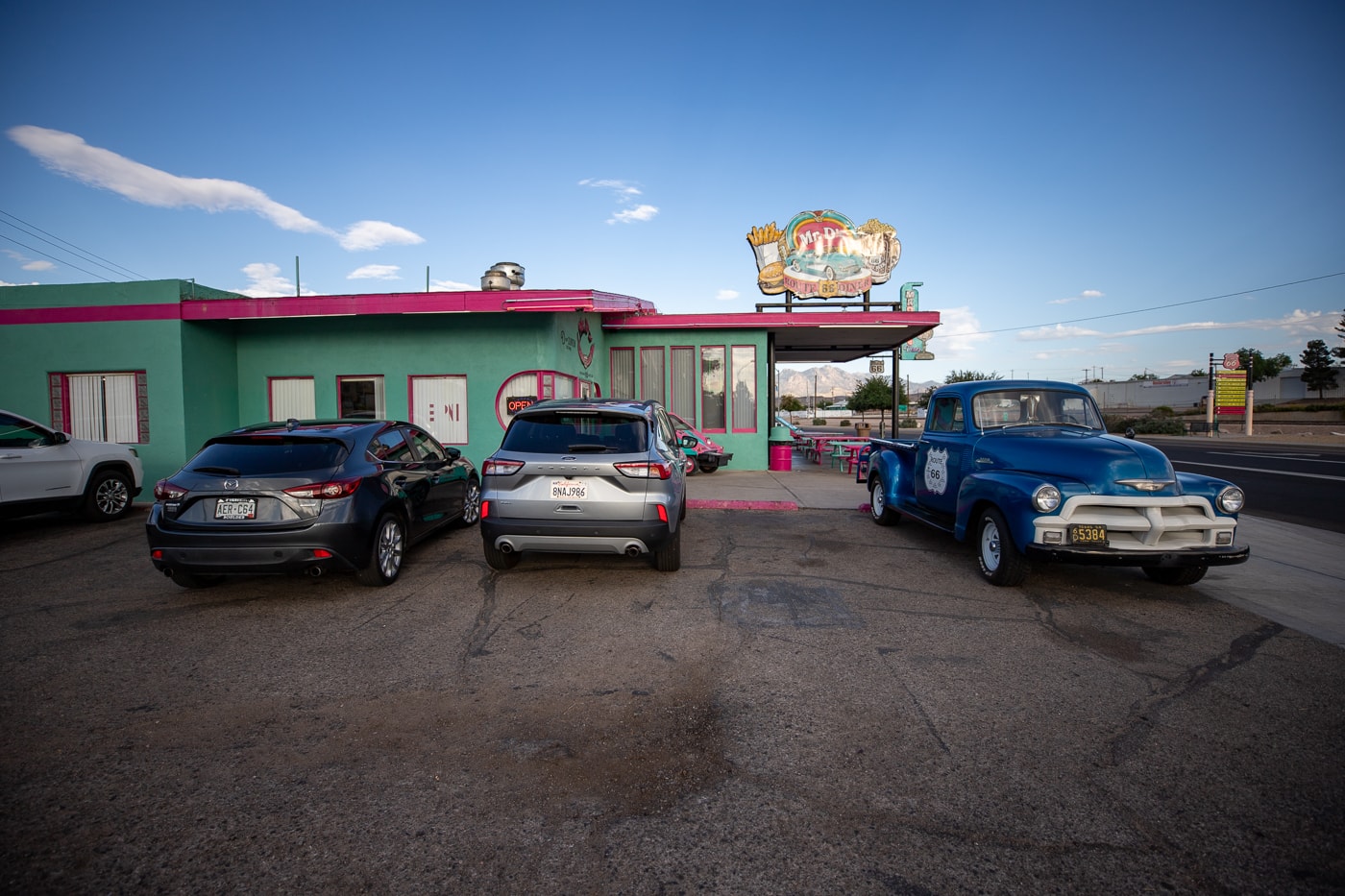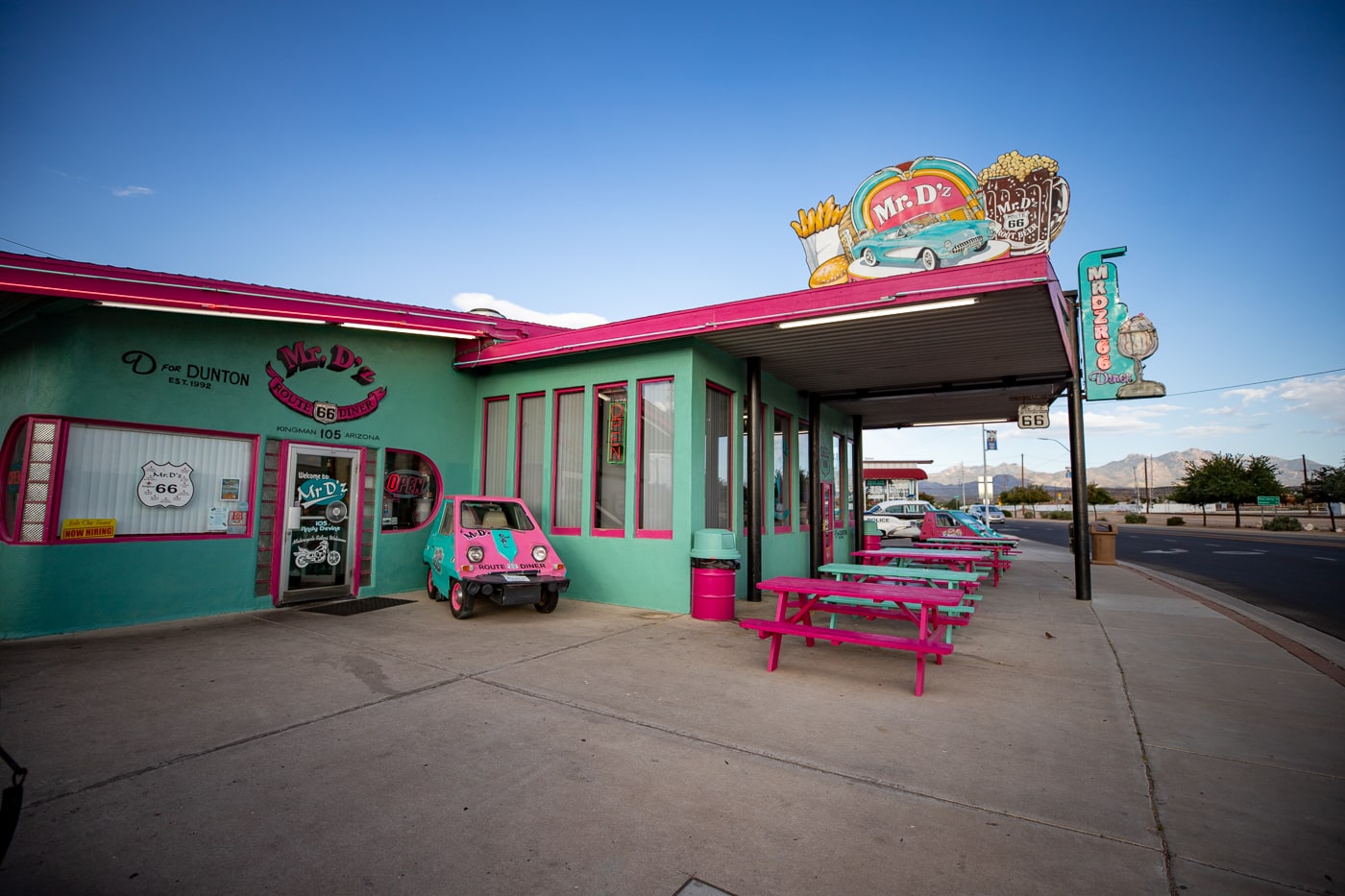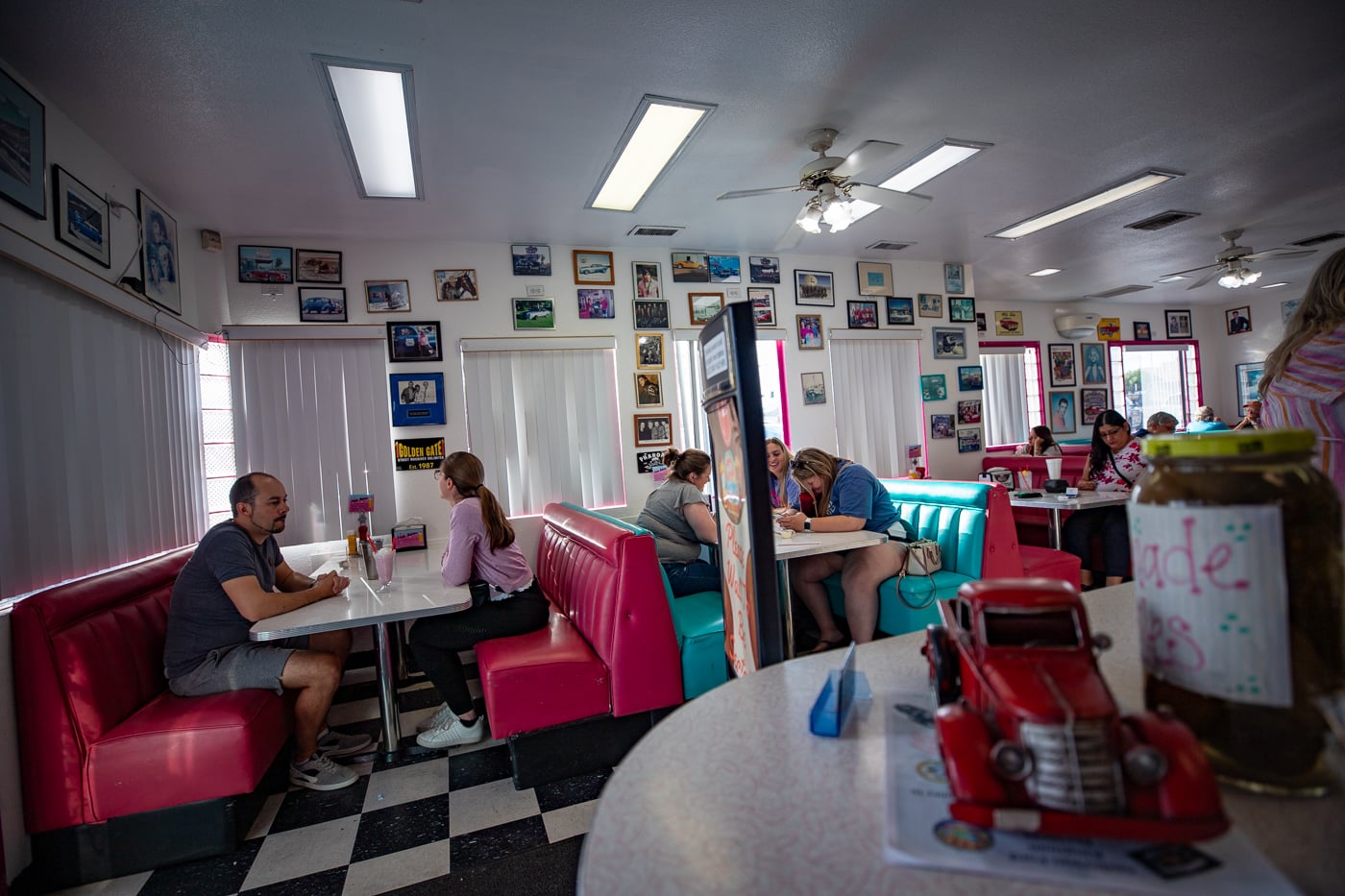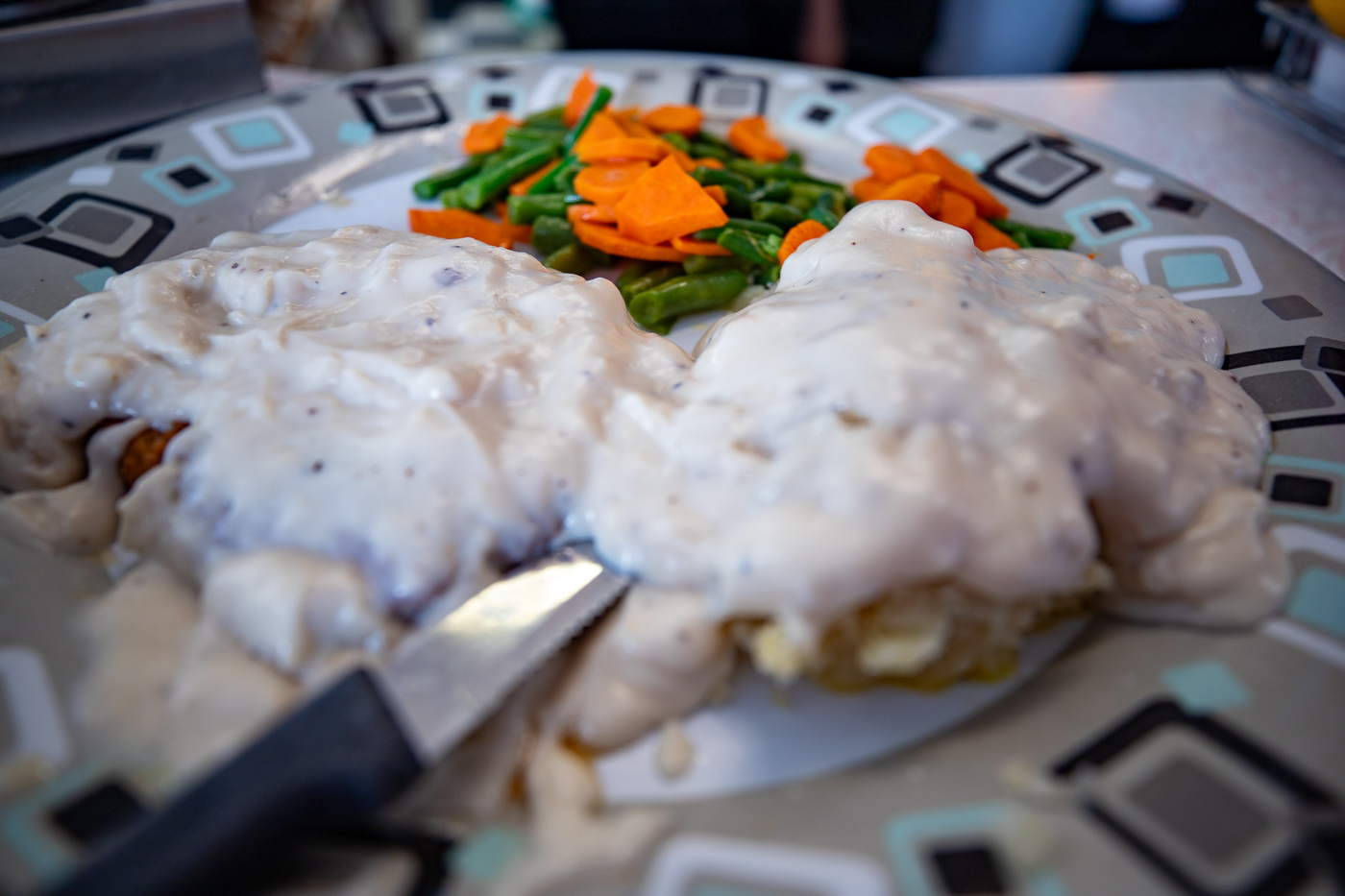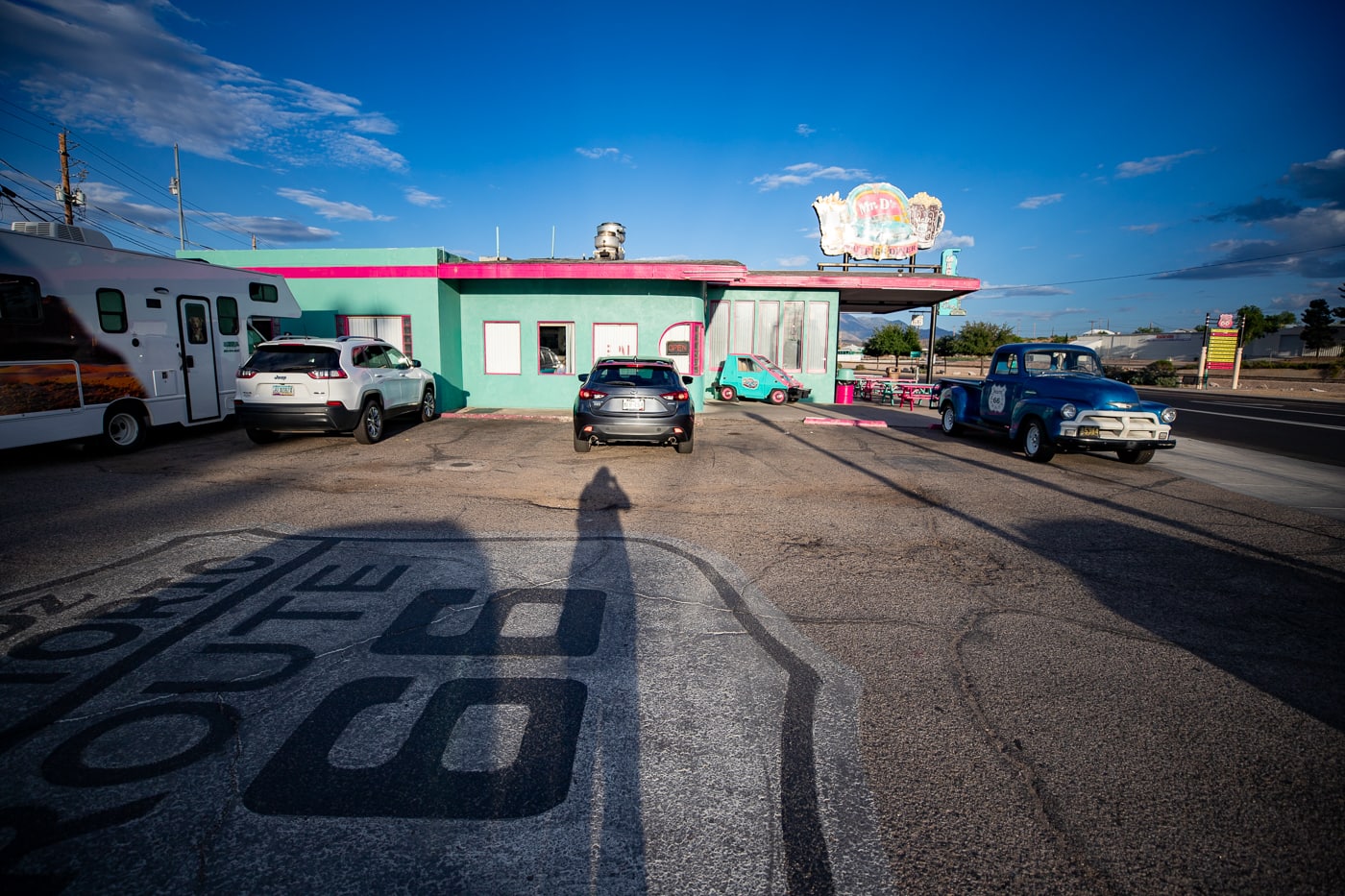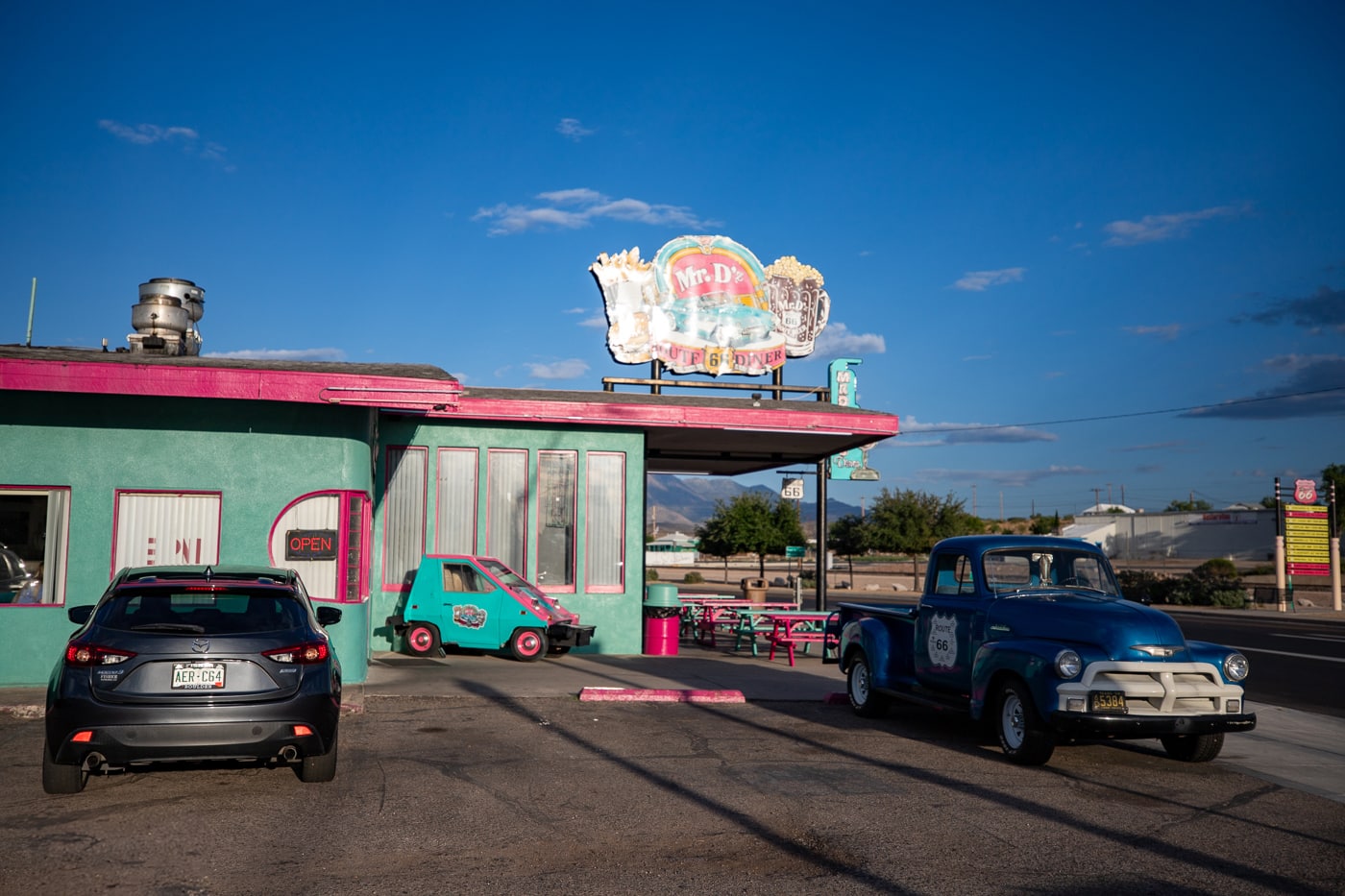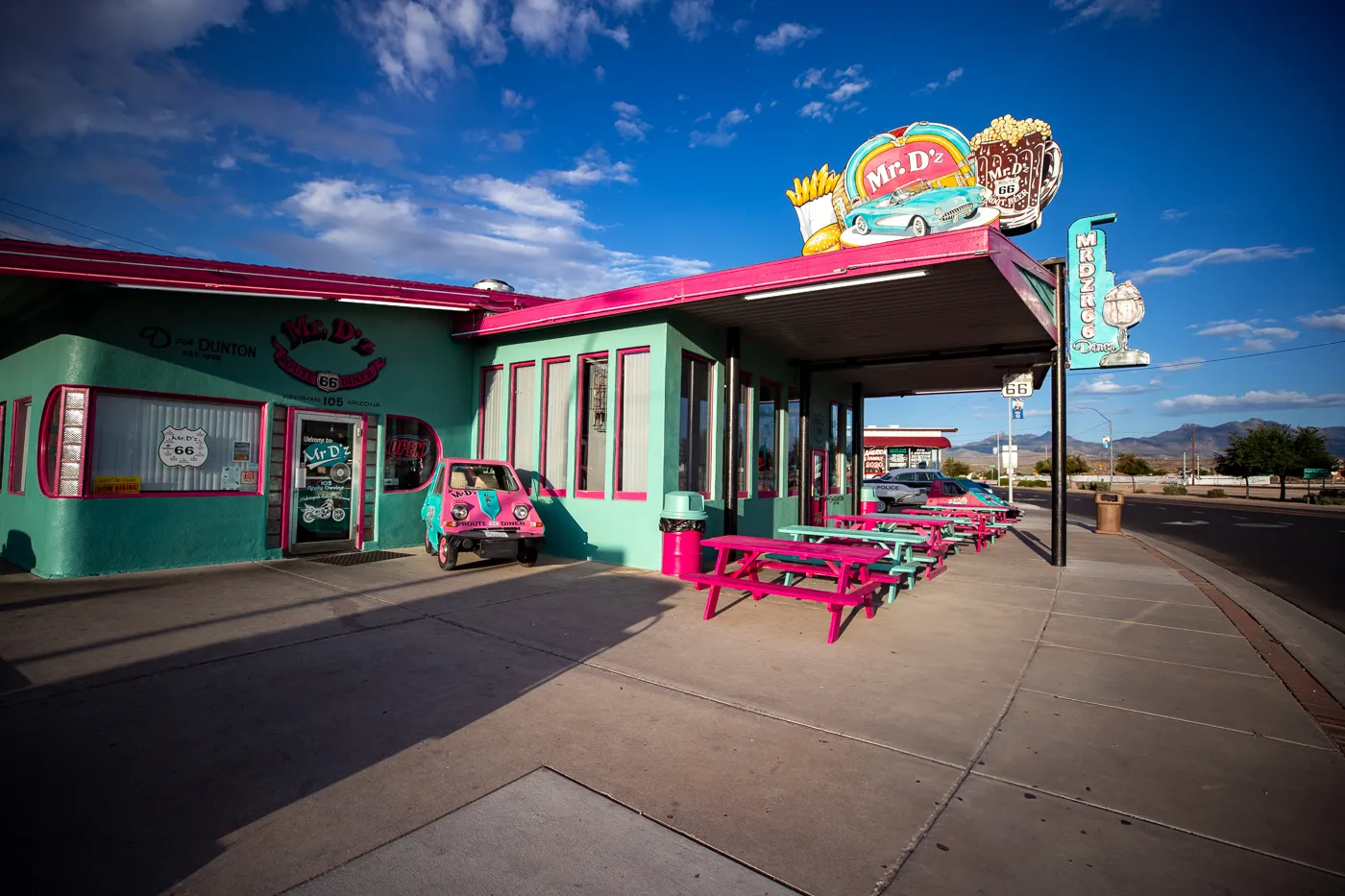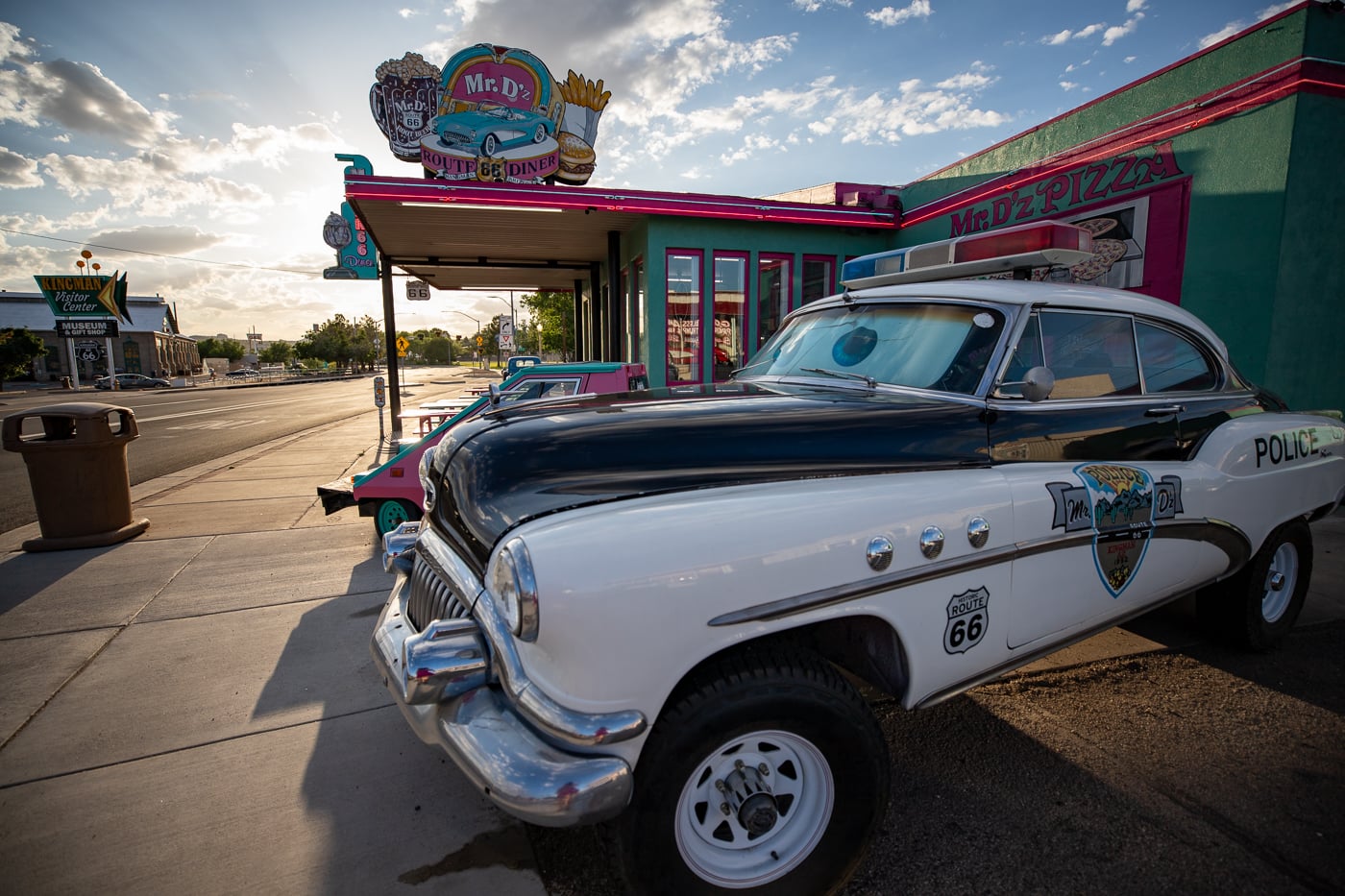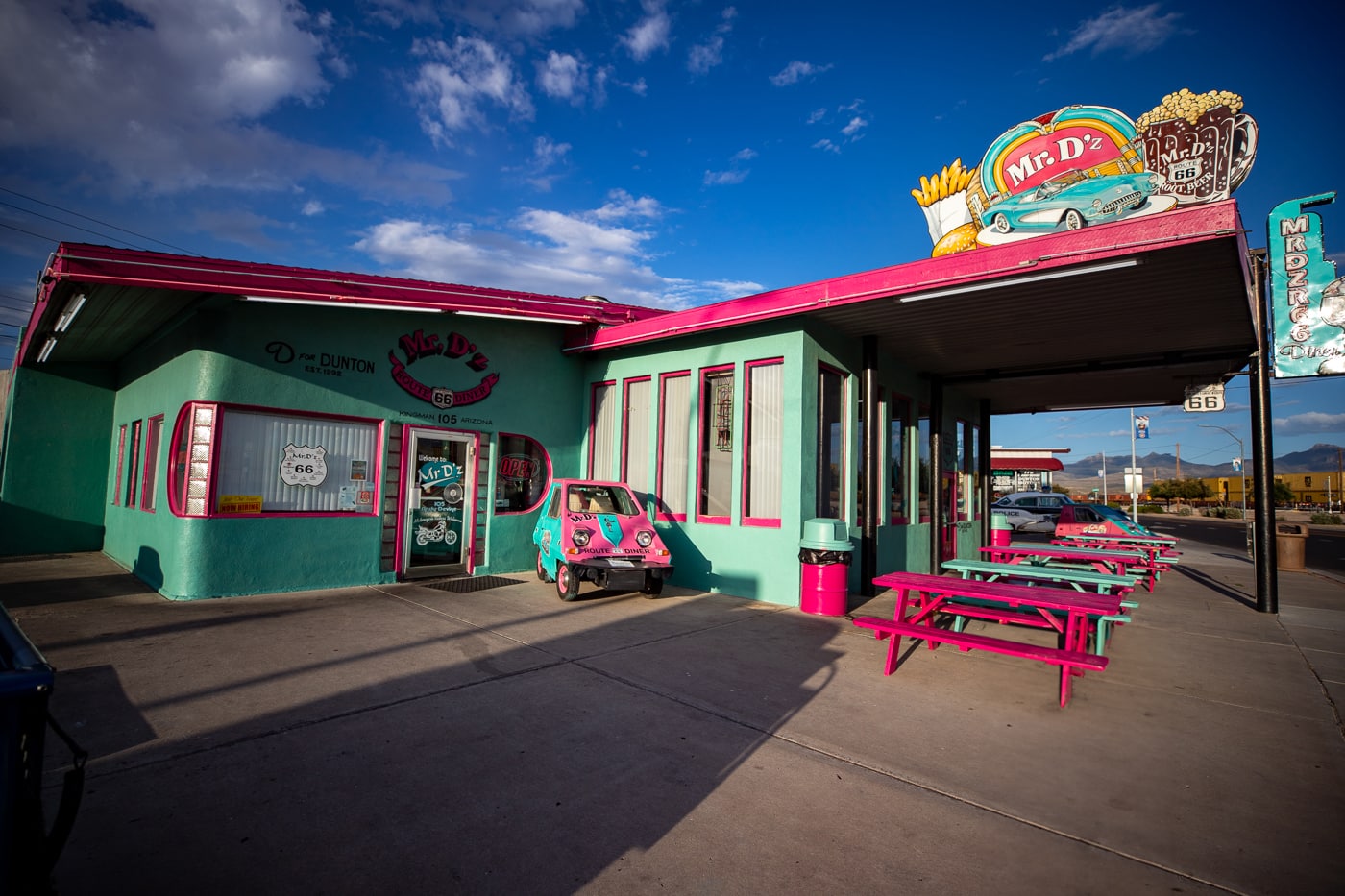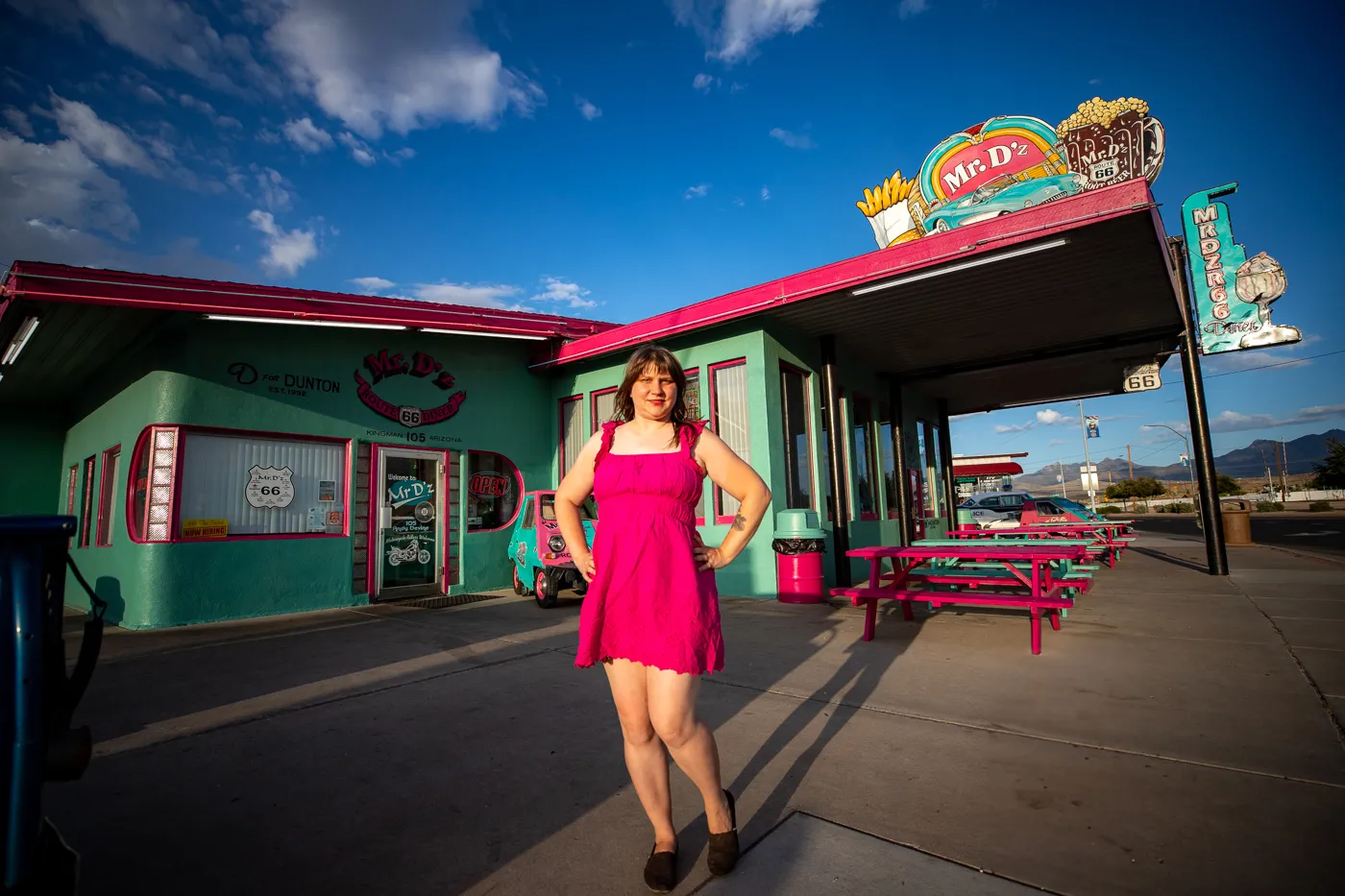 Mr D'z Route 66 Diner
Address: 105 E Andy Devine Ave, Kingman, AZ 86401
Cost: Menu Prices Vary
Hours: 6am-9pm daily
Visit the restaurant's Facebook page for up-to-date hours and information.
Pin this Arizona Route 66 Diner to save for your road trip itinerary: