Mallie's Sports Bar & Grill in Southgate, Michigan isn't just your typical sports bar. Yes, the game is most certainly on one of many, many, televisions. Yes, they have beer. And yes, they have food…even if that food might be more than you bargained for.
Over anything else Mallie's is known for their particularly large quantities of food. Amongst their typical selections are a few items that stand out: a colossal Ice Cream Sundae (1.5 gallons of ice cream with the works on top), and a "Ginormous Cookie" that is 20 inches and covered in chocolate chips.
The menu also contains another item: a 10 lb. Monster Burger ($34.99, or free if eaten in under two hours), a 150-pound "Absolutely Ridiculous Burger" that costs $499 or is free if a team of 30 people can finish it in under an hour.
You've got to be super hungry to tackle any of those challenges. But, if you're really, and I mean really hungry, they've got the burger to beat all burgers. Last year Mallie's made an official Guinness World Record by creating an outrageous 164.8 pound hamburger. And, this weekend, they did it again and broke their own record with a 185.6 pound hamburger. The world's biggest hamburger made it's debut in a fanfare parade that showed a succession of their burger fare. A mini burger came out first, a half-pounder, a double deluxe, their signature ten pound monster…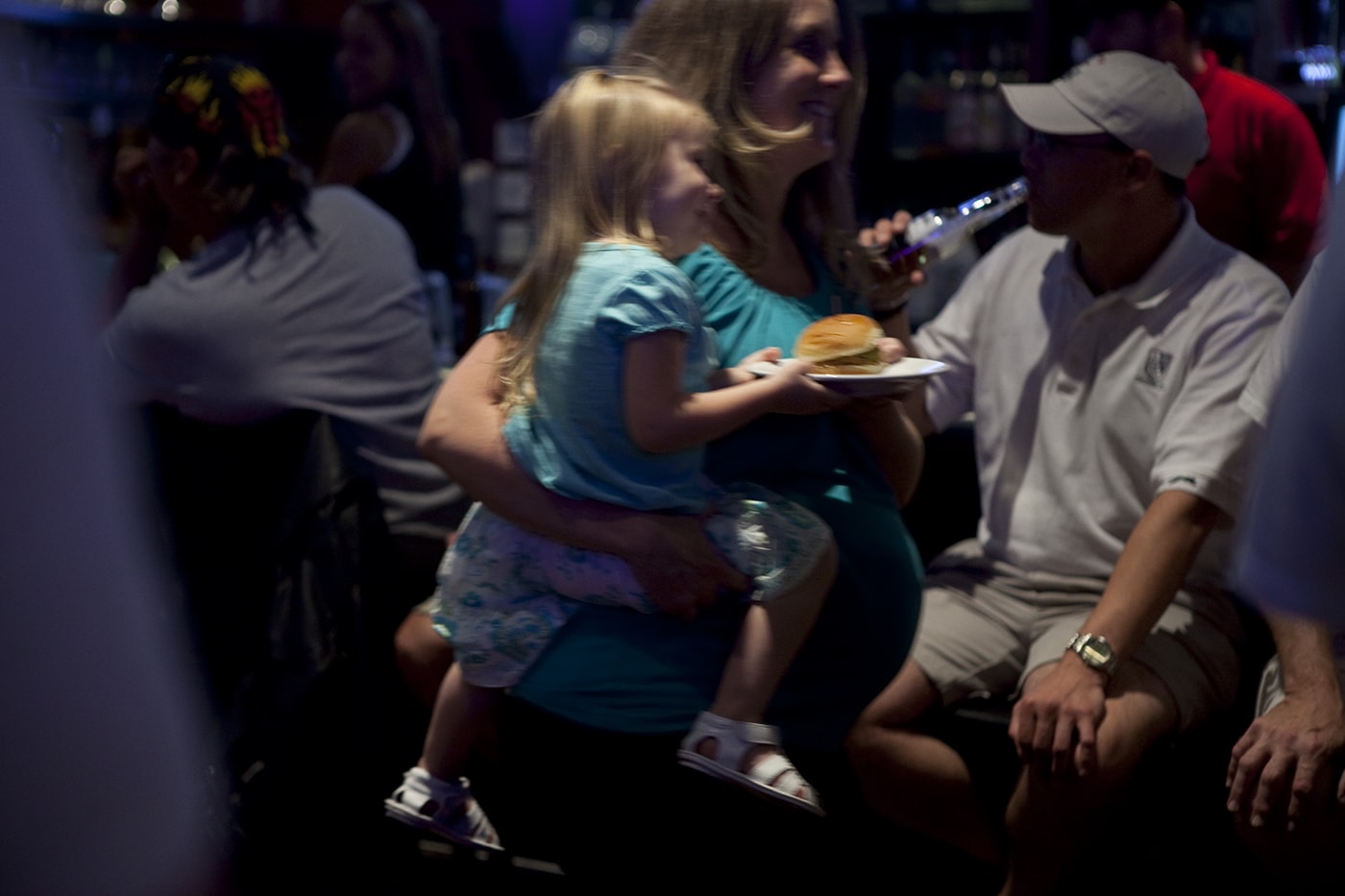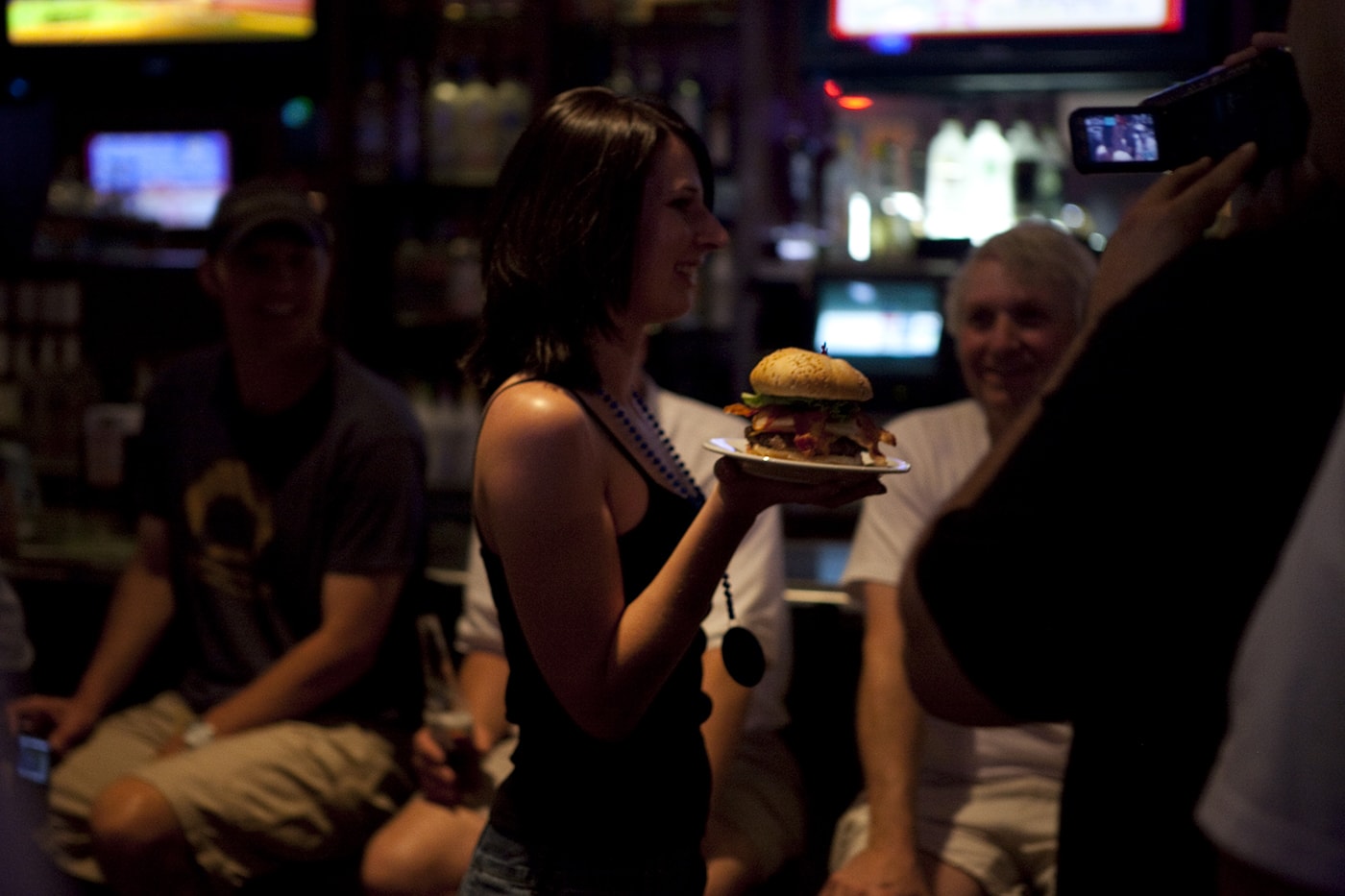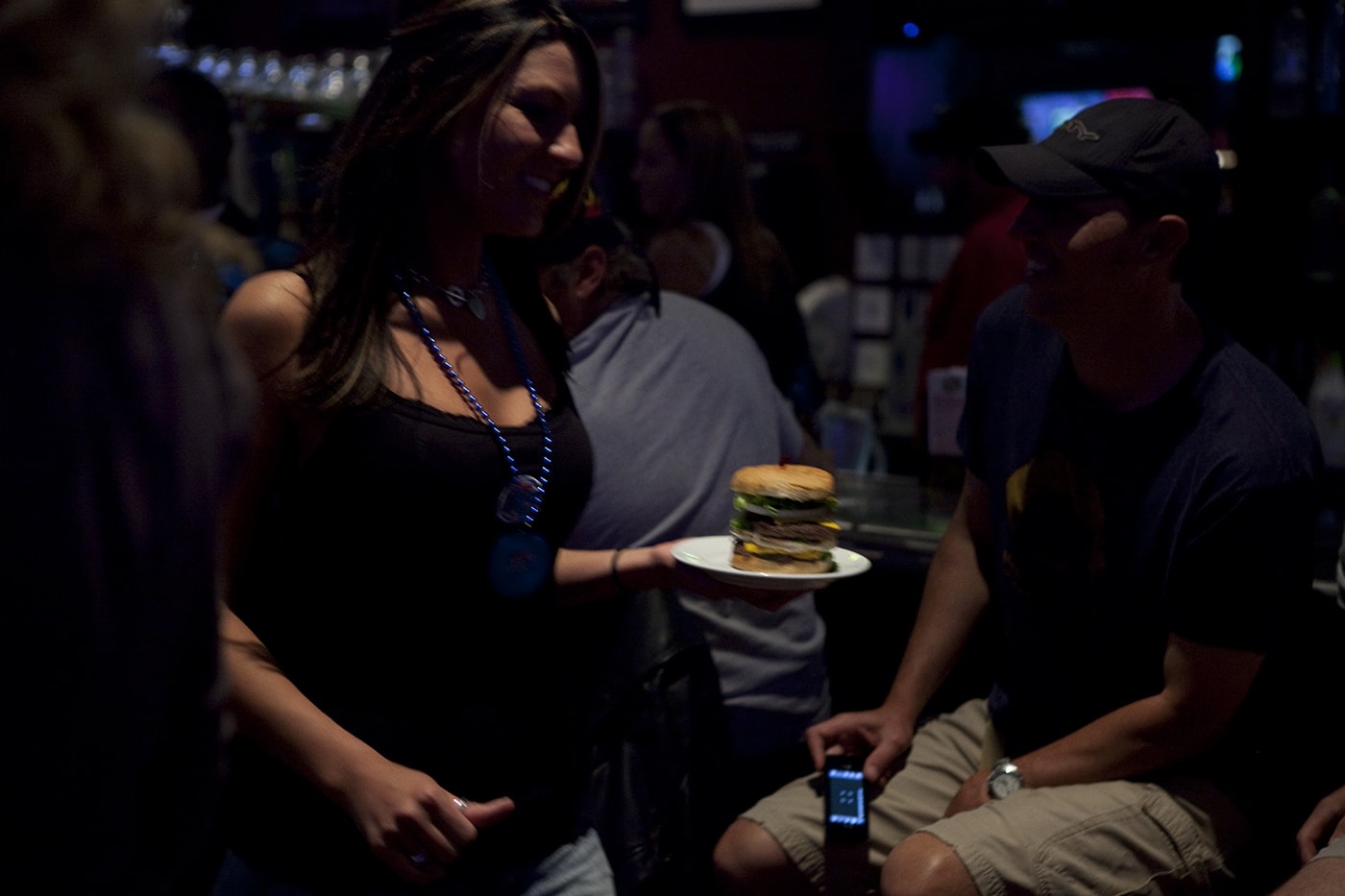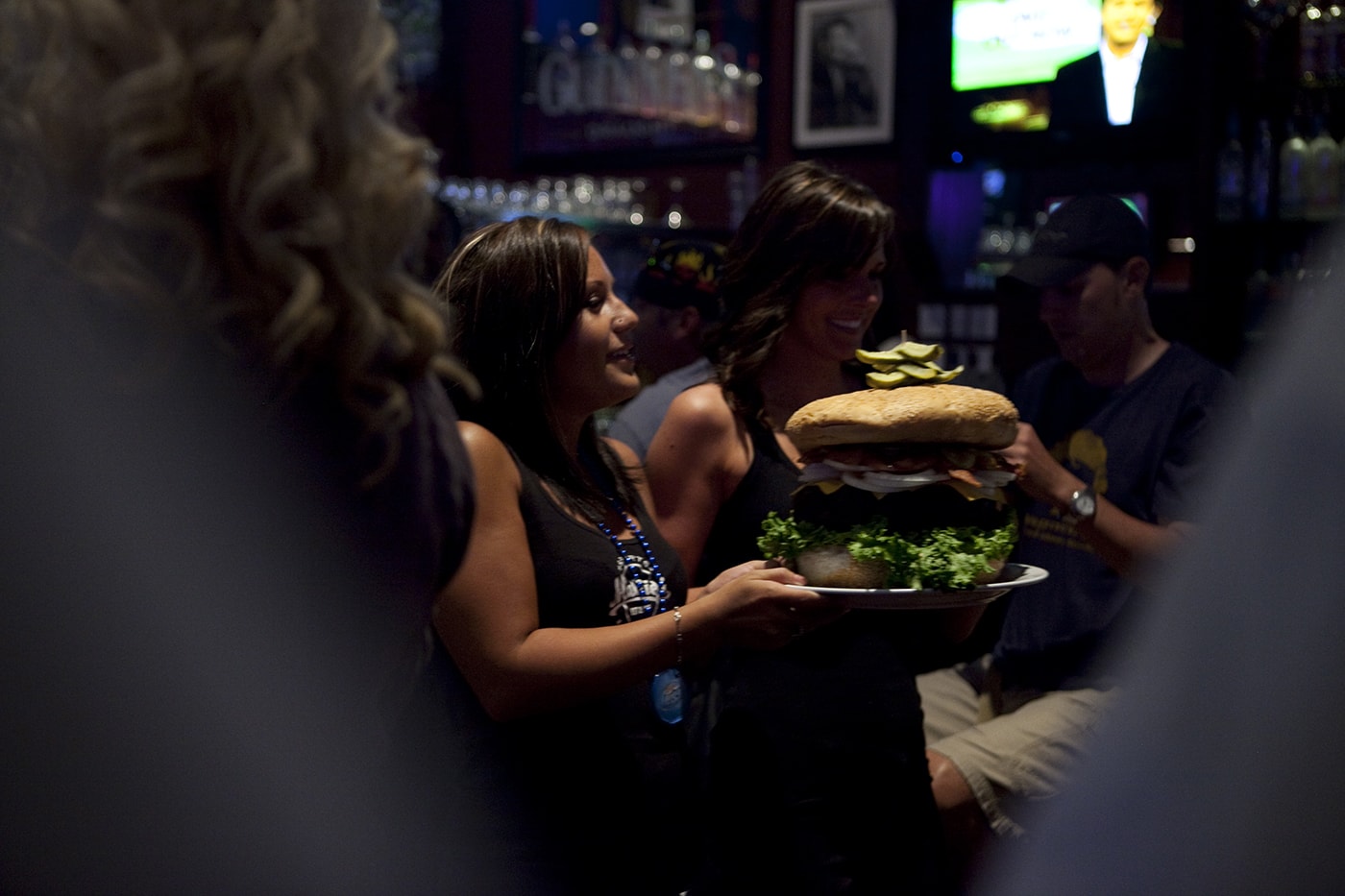 The crowd gathered around as each burger was escorted to the table with a huge scale on it. In anticipation everyone's cameras were out. Finally, it was wheeled out: a burger weighing in at over 180 pounds.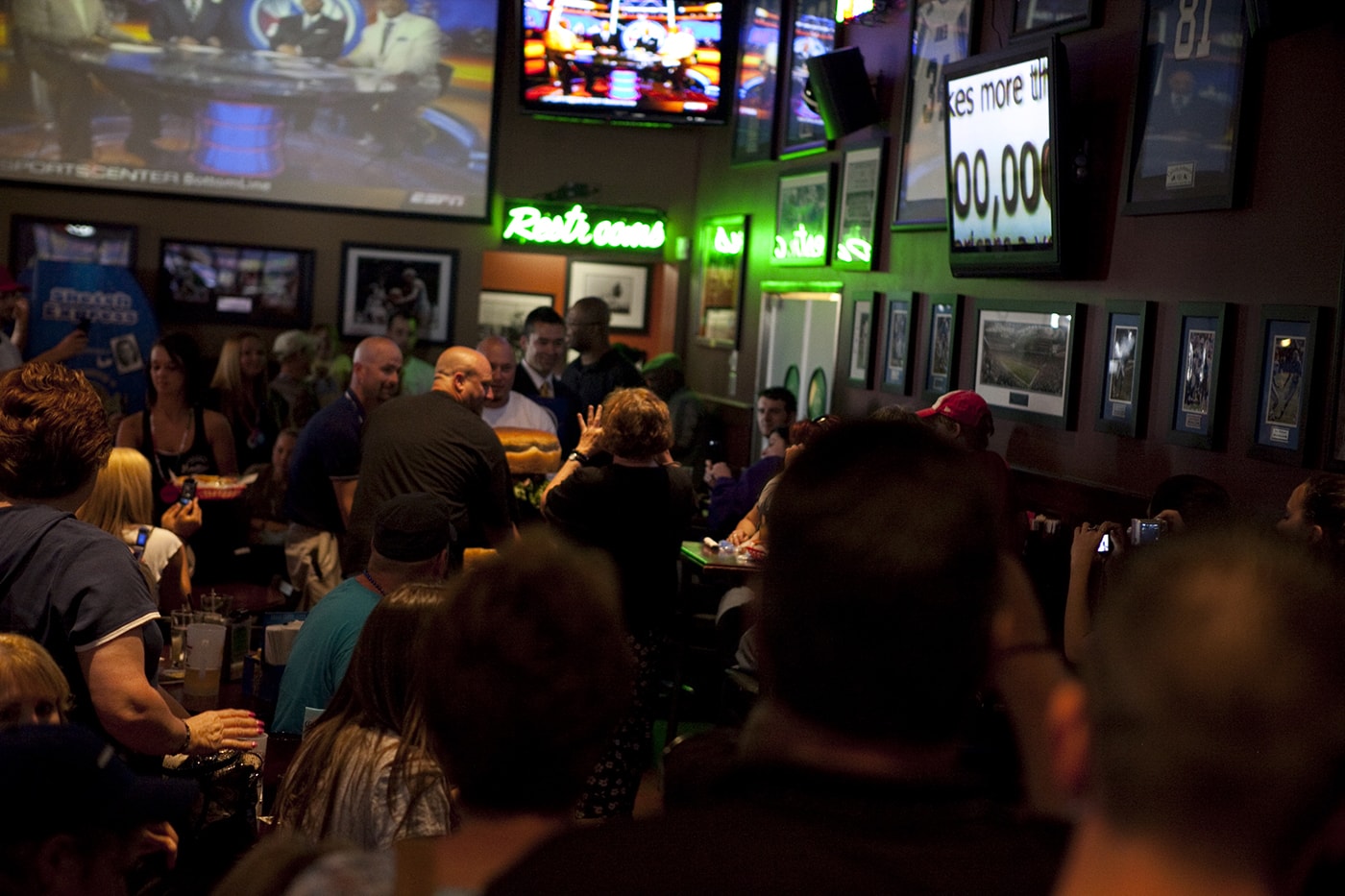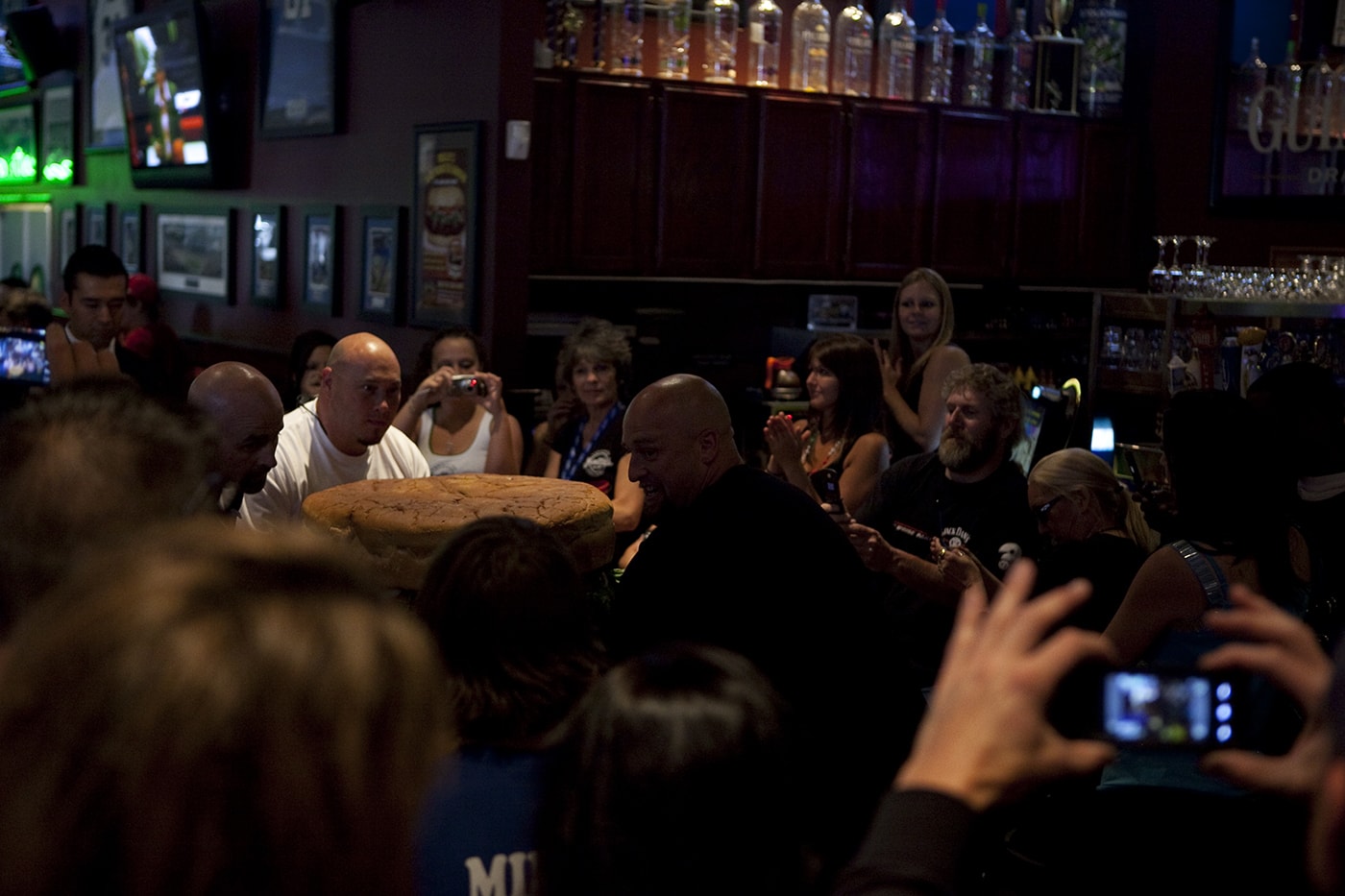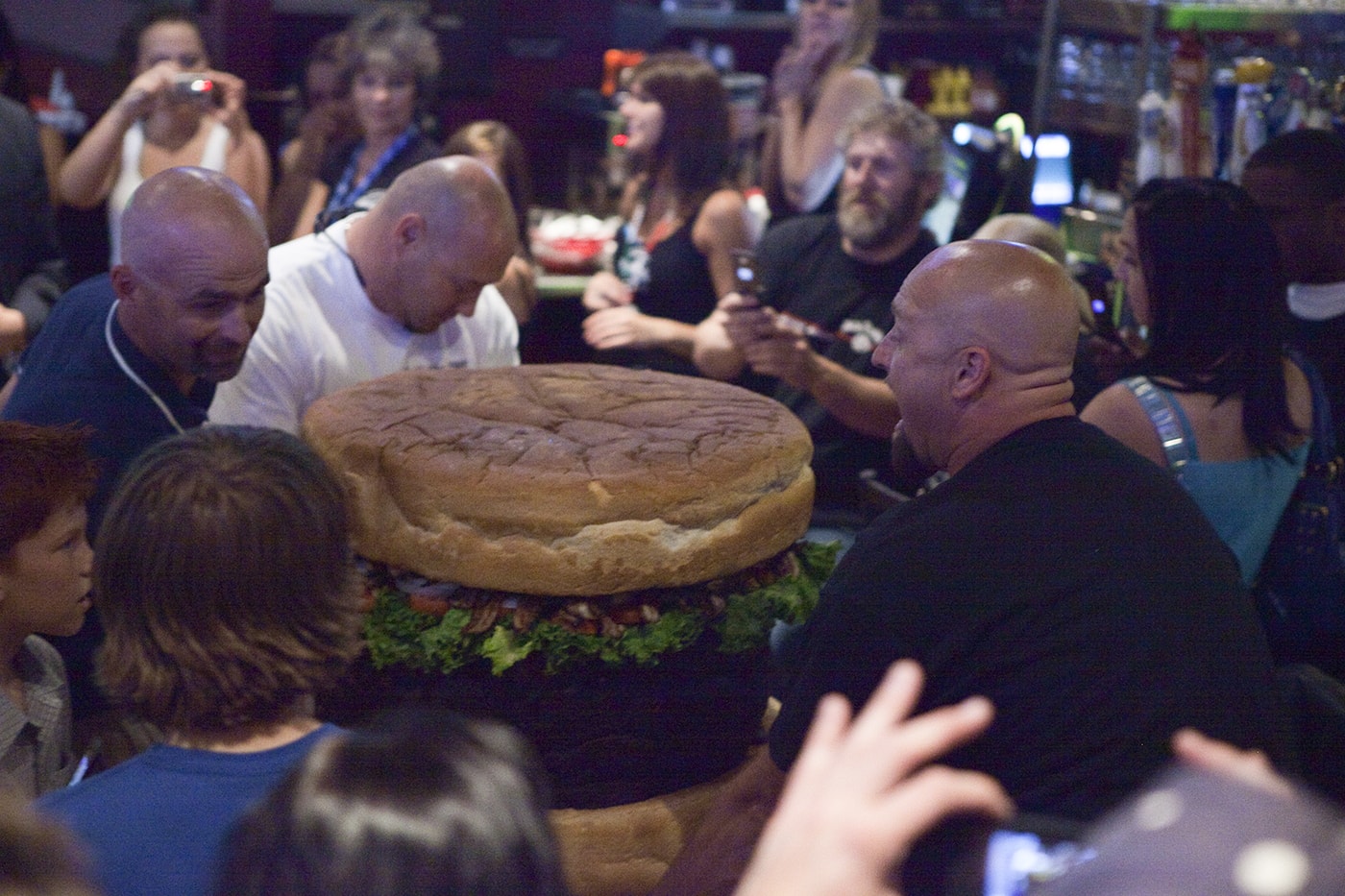 It was hoisted onto the scale and the owners were presented with an official letter from Guinness declaring that a world record has been set.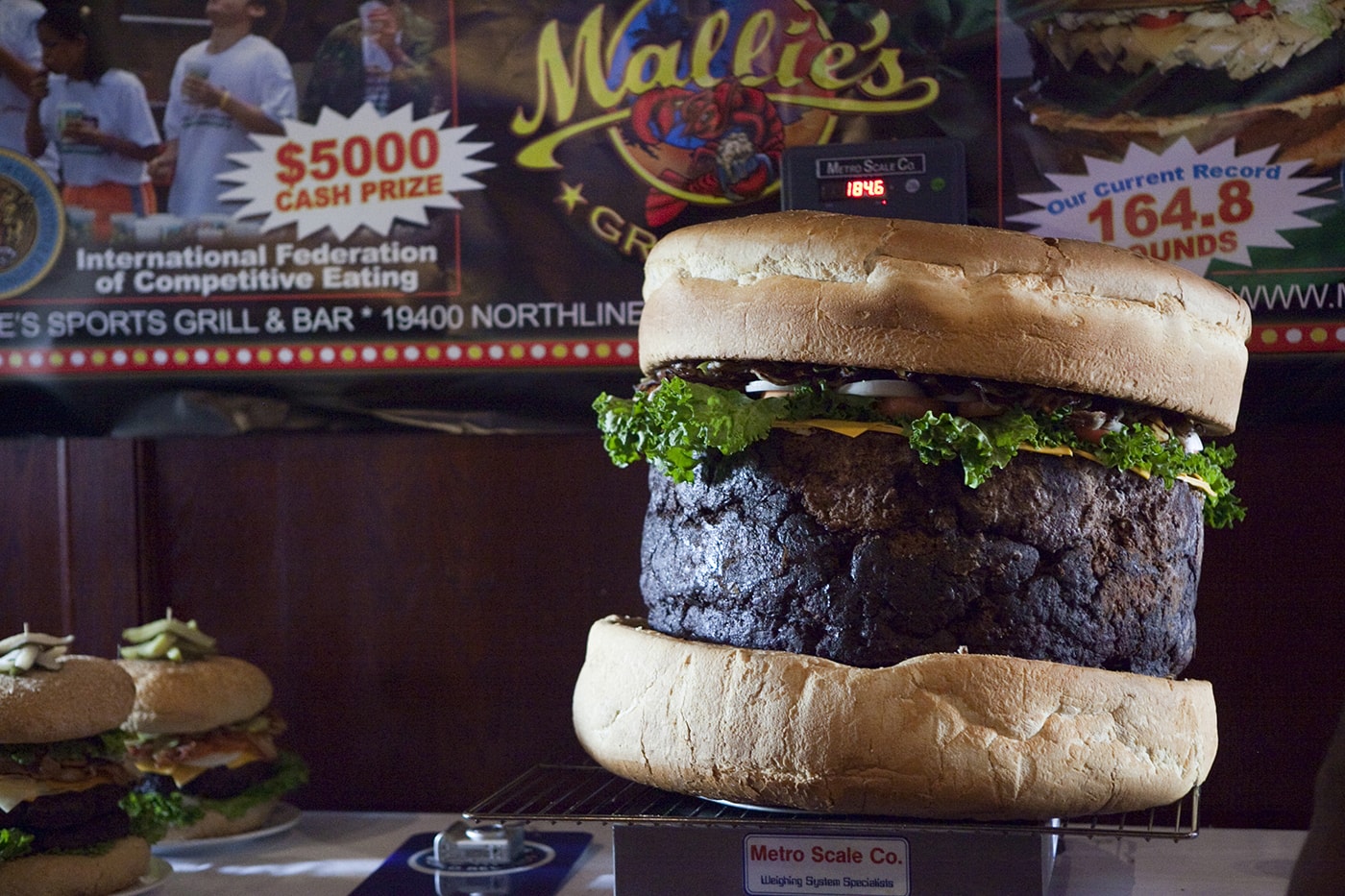 What: World's Biggest Hamburger Guinness World Record
Where: Mallie's Sports Bar & Grill
Location: 19400 Northline Rd. in Southgate Michigan
Hours: Monday through Saturday 11am until 2am, Sundays 12pm until 2am.
Date: May 30, 2009