Is it ice cream? Or is it a potato? That's the question everyone seems to have when they discover the famous Idaho Ice Cream Potato at Westside Drive In in Boise, Idaho.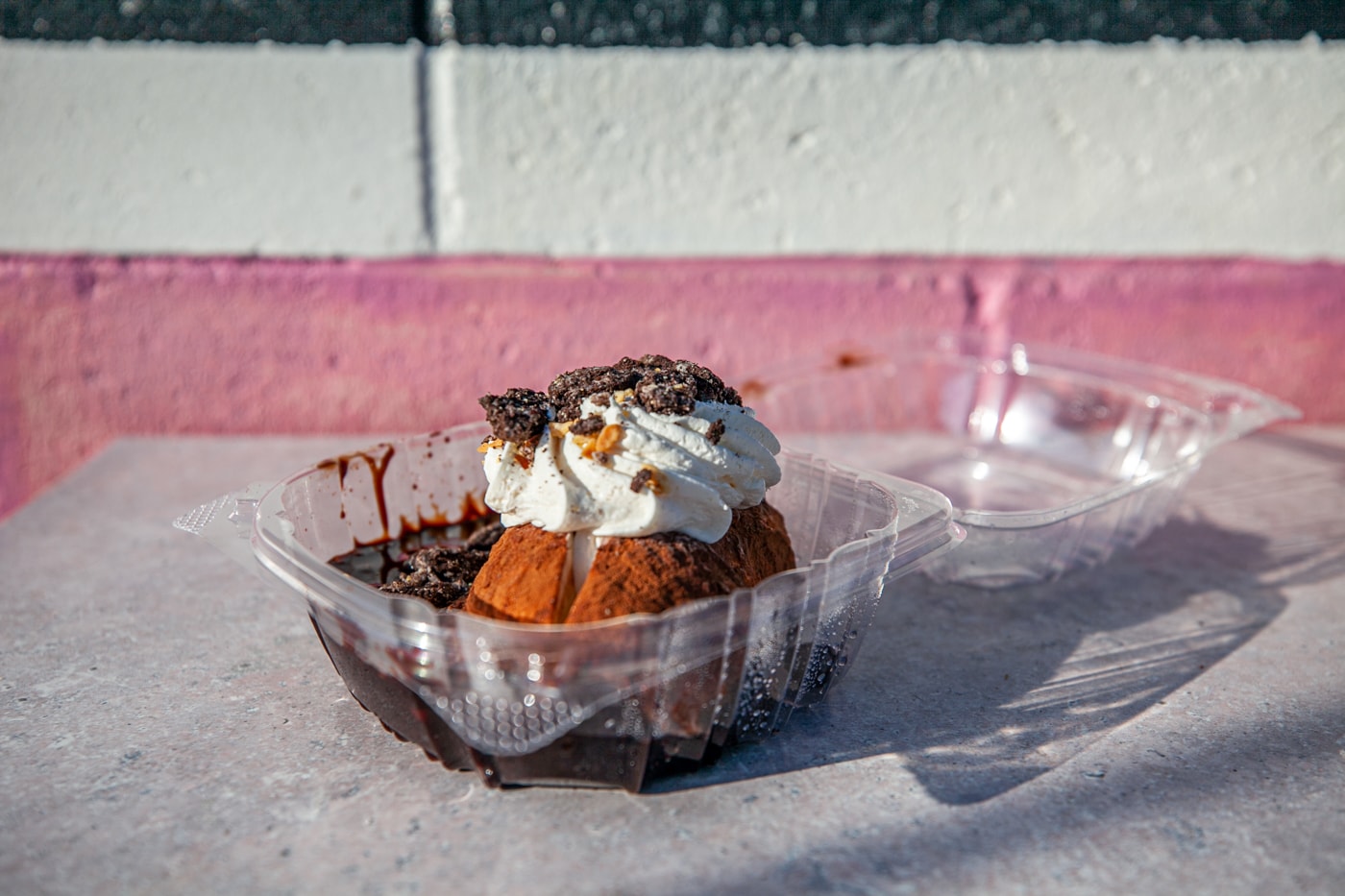 Idaho is known for it's potatoes. And rightfully so. They produce about 13 billion pounds of the tubers each year. There's a potato museum in Blackfoot. There's a giant potato that roams the country. There's even a giant potato AirBNB.
So, it's only natural that someone would come up with an Idaho potato dessert.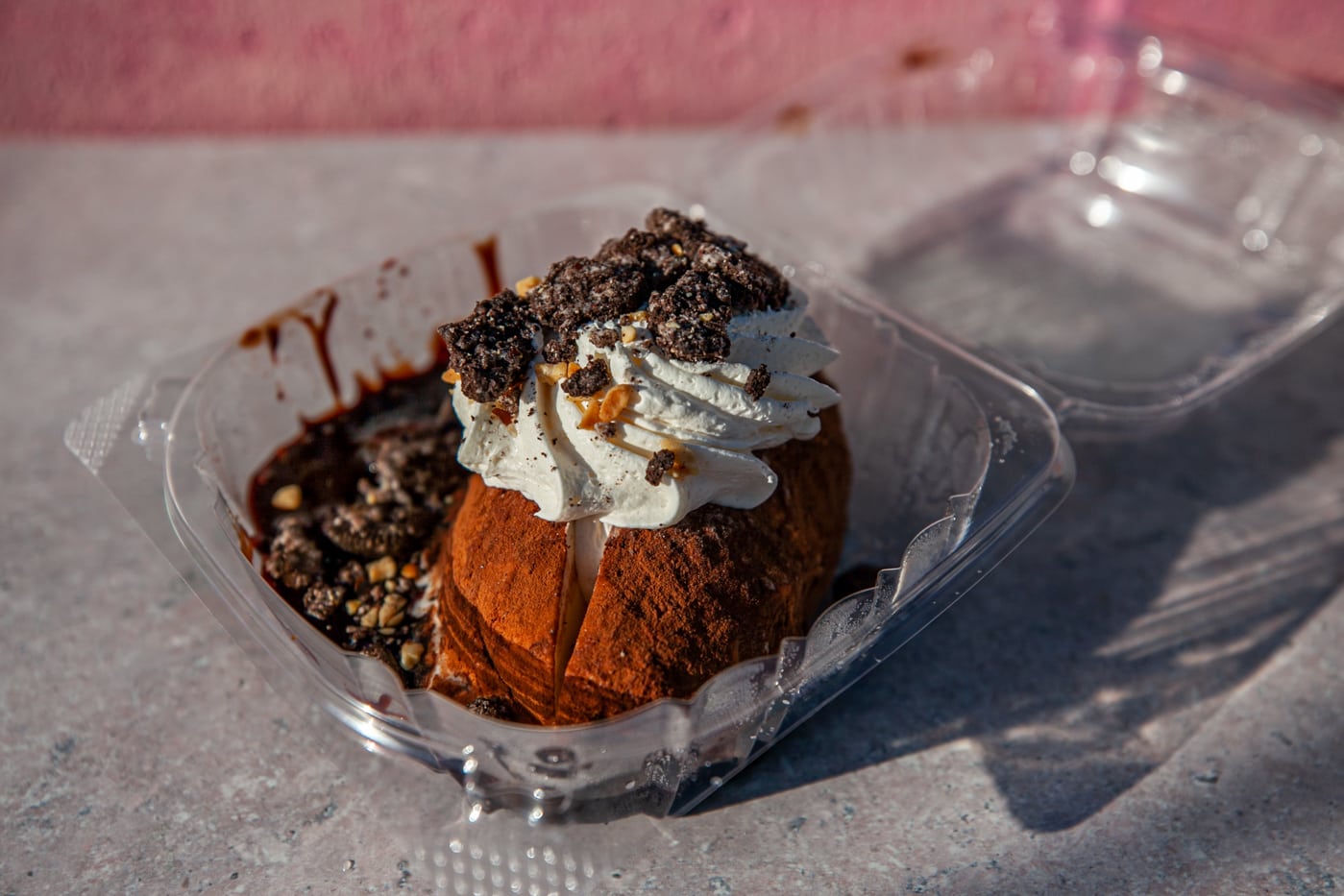 So… what is the potato ice cream? Well, this deceptive dessert might look like a classic loaded baked potato on the outside, but, don't worry, it's all ice cream on the inside.
Made from vanilla ice cream that's been covered in cocoa powder, this potato looks nothing but authentic. But the sweet treat doesn't stop there. The frozen delicacy is then covered in chocolate syrup (to mimic steak sauce), whipped cream (to mimic sour cream), diced peanuts, and cookie crumbles.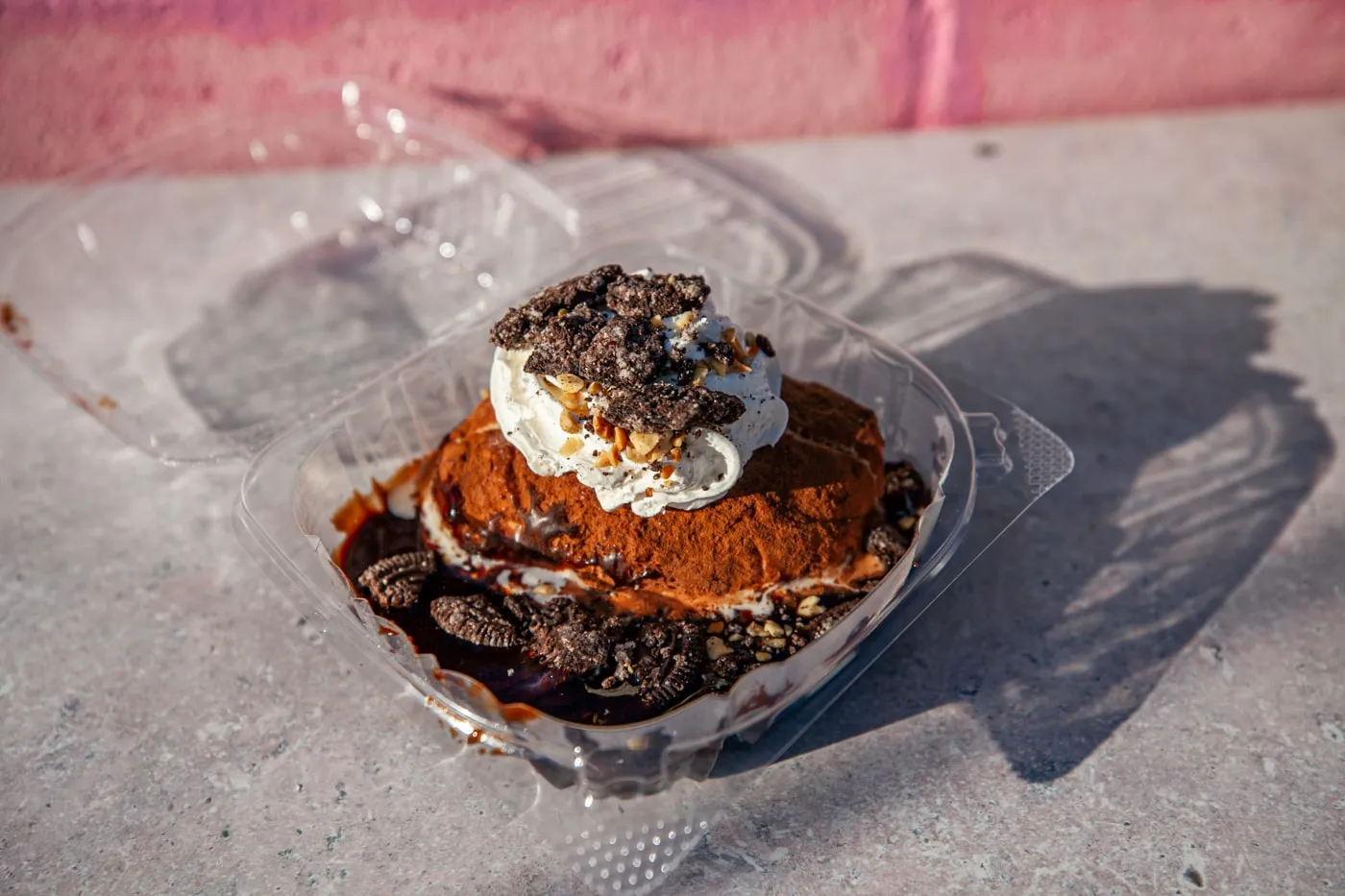 This dessert looks so real, you might just mistake it for the real thing. In fact, the facade played with my mind so much that I grabbed forks to eat it with and didn't realize until a few bites in that that's why it was dripping all over me as I ate it…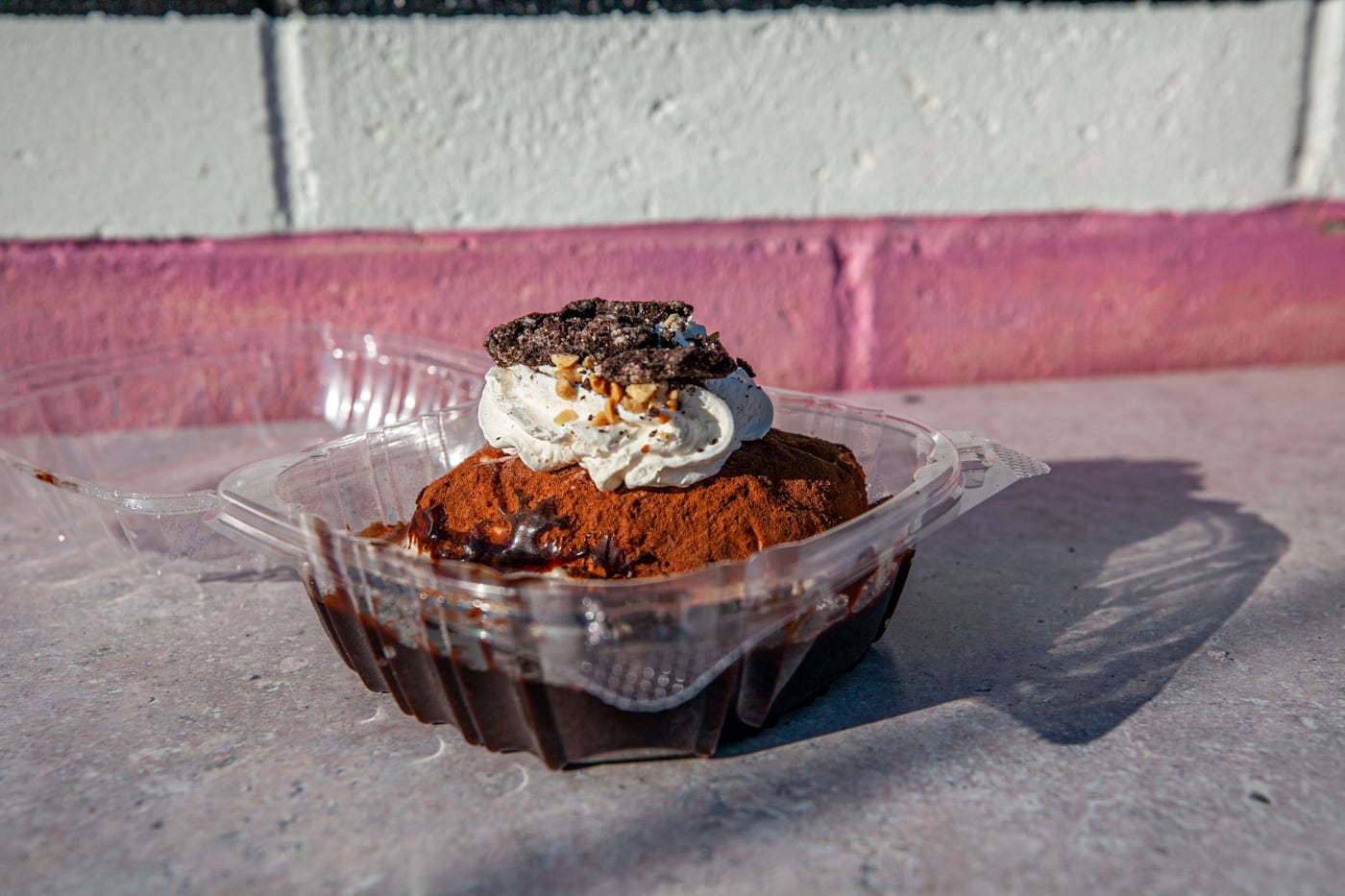 The novelty ice cream treat is the brainchild of chef Lou Aaron who has been perfecting the recipe for more than 40 years. In the past, it's been made with everything from maple-nut ice cream to cookies-and-cream ice cream. But classic vanilla proved to be the winner, and that's what it's been made with for the last 30 years.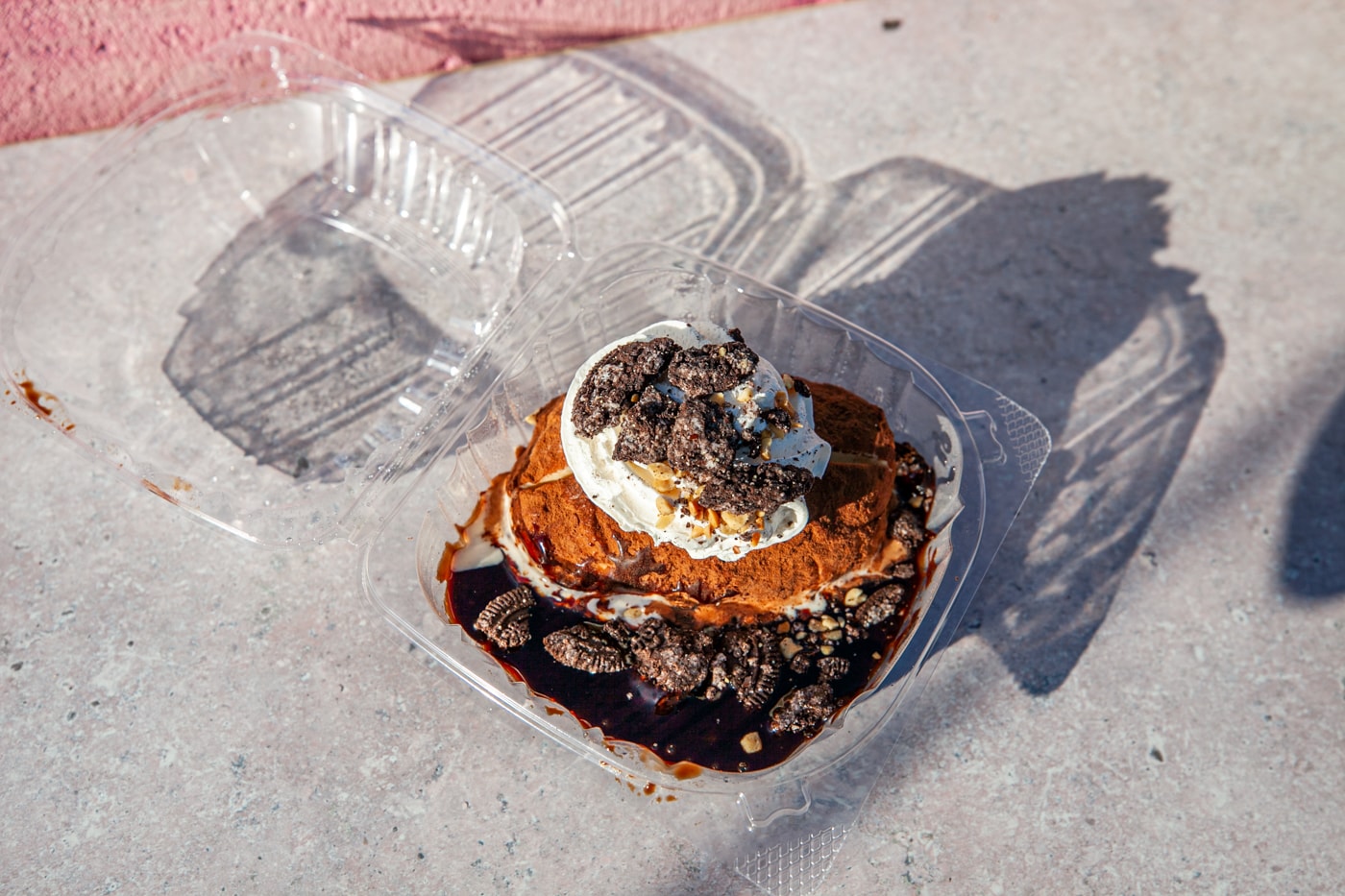 The Idaho ice cream potato is available at Westside Drive In in Boise, Idaho (as seen on Food Network's Diners, Drive-Ins and Dives). The original location of the classic pink 50s-style diner opened in 1957 and offers the dessert, along with a variety of other sweet and savory items, at both their drive through and walk-up windows. Both locals and visitors love the frozen confection, so much so that the restaurant estimates that they sell over 1,000 a month. And, when they set up shop at the Western Idaho Fair, as many as 10,000 are sold in just nine days.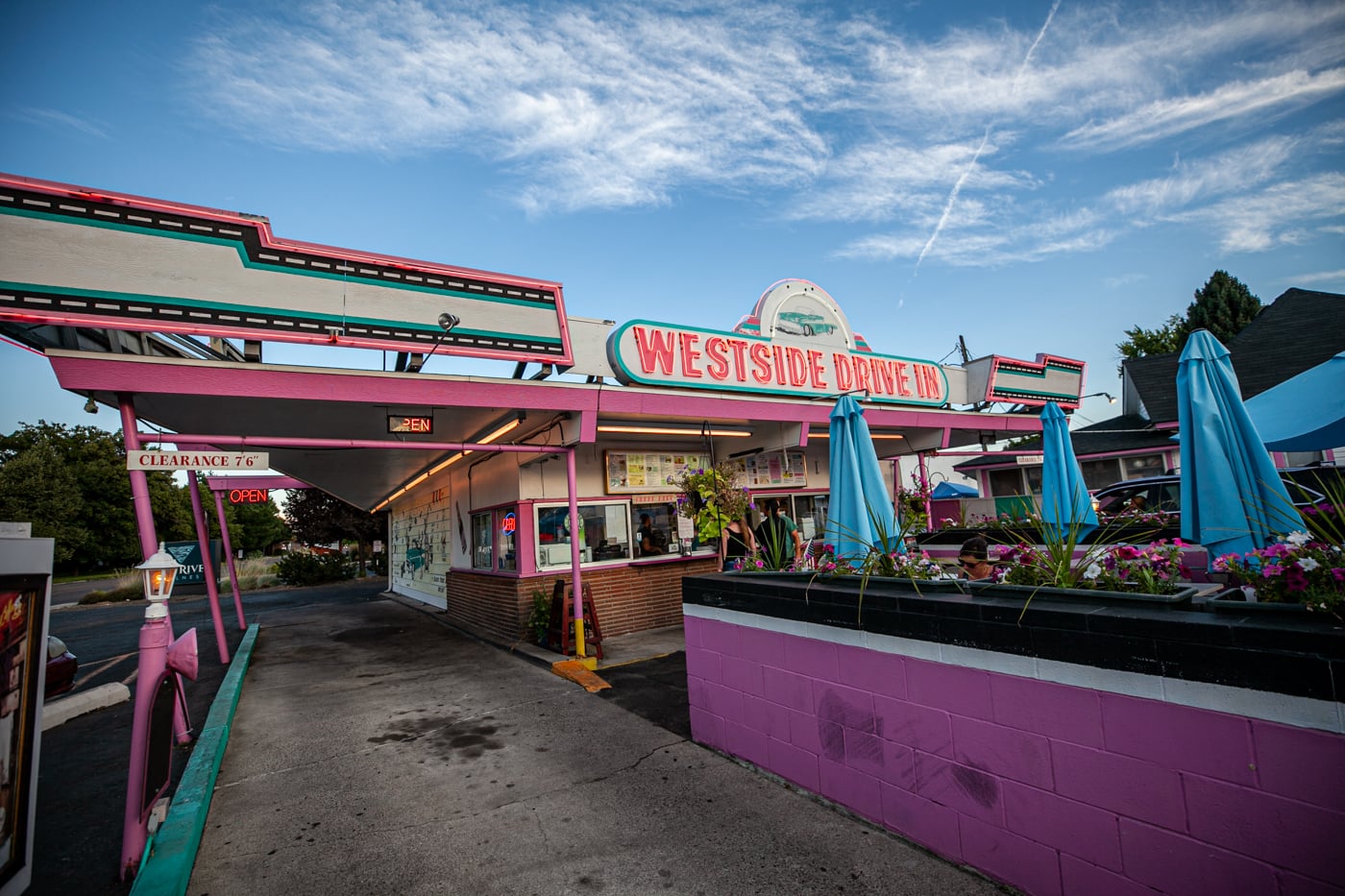 Potato? Ice cream? Whatever it was, Westside's Famous Idaho Ice Cream Potato was delicious and made for both a tasty dessert and a perfect tribute to the official state vegetable of Idaho.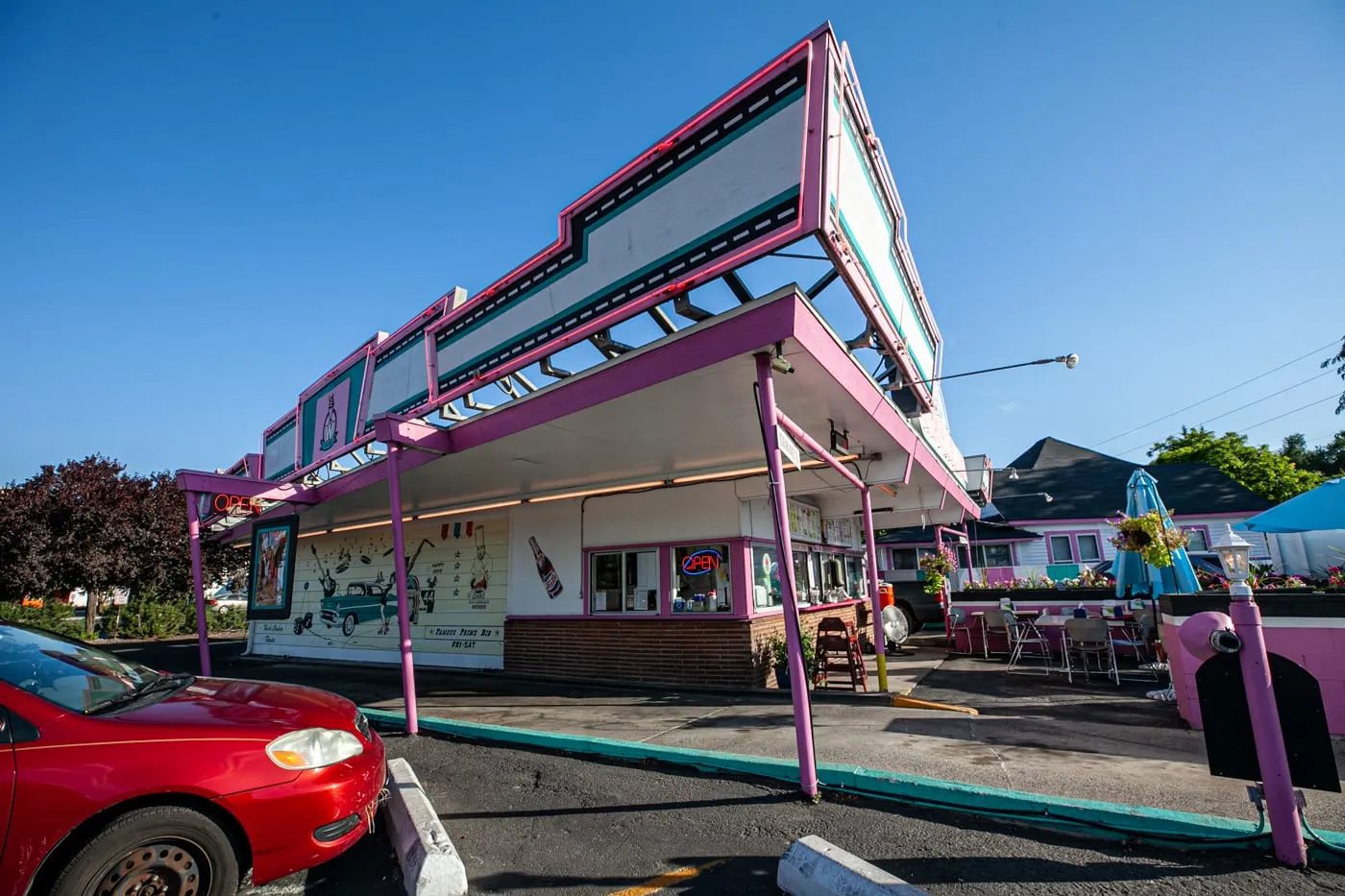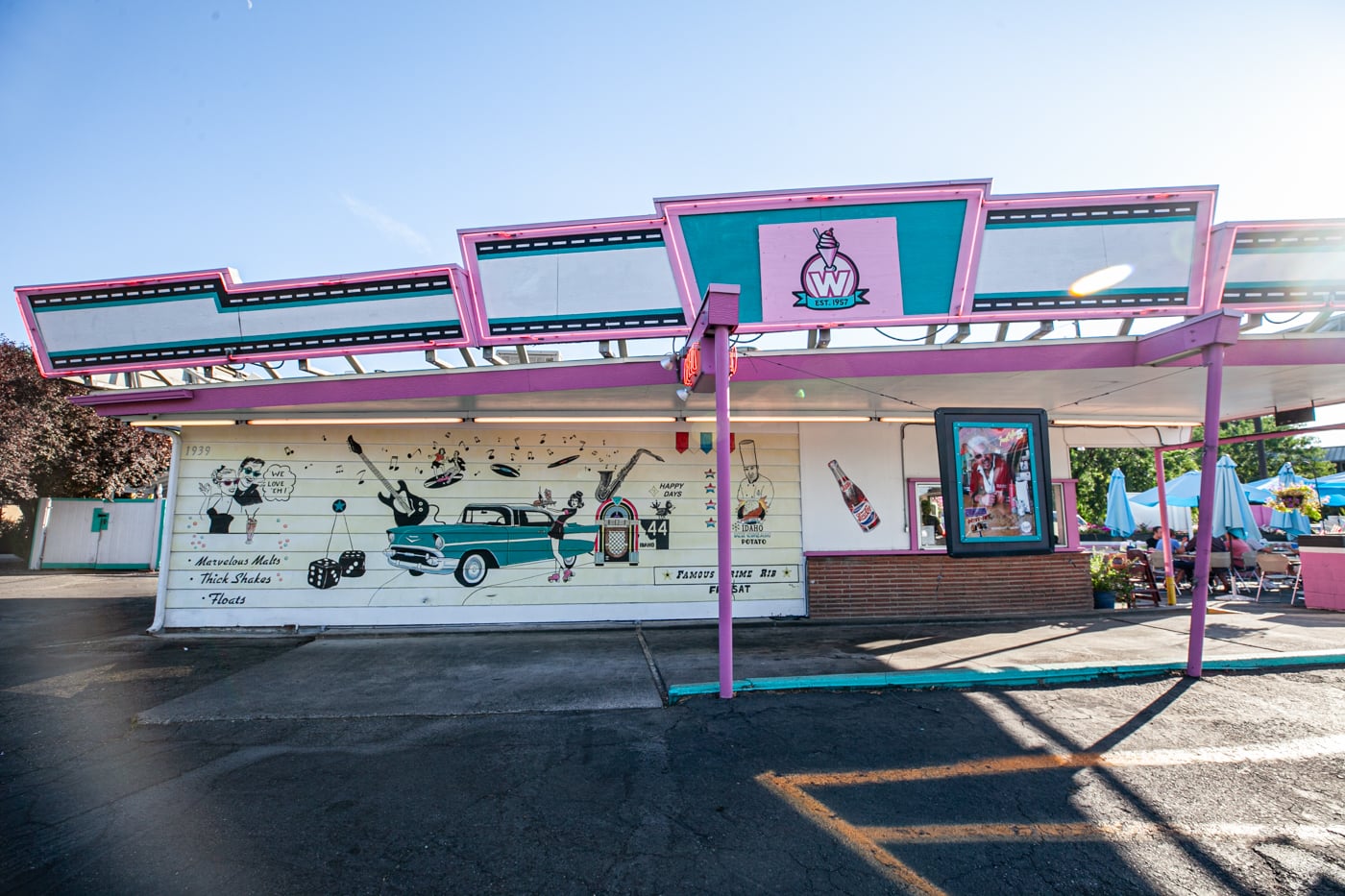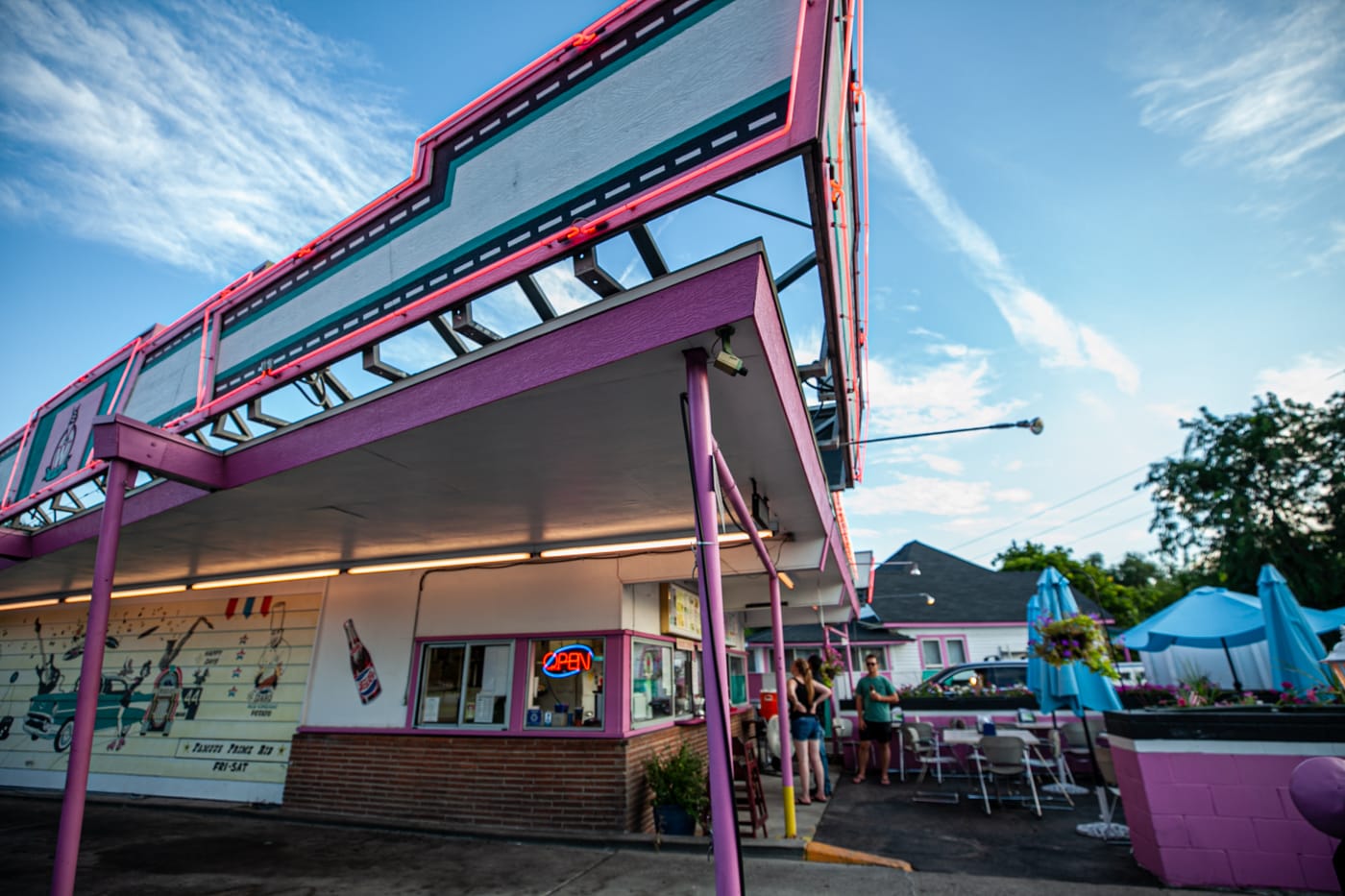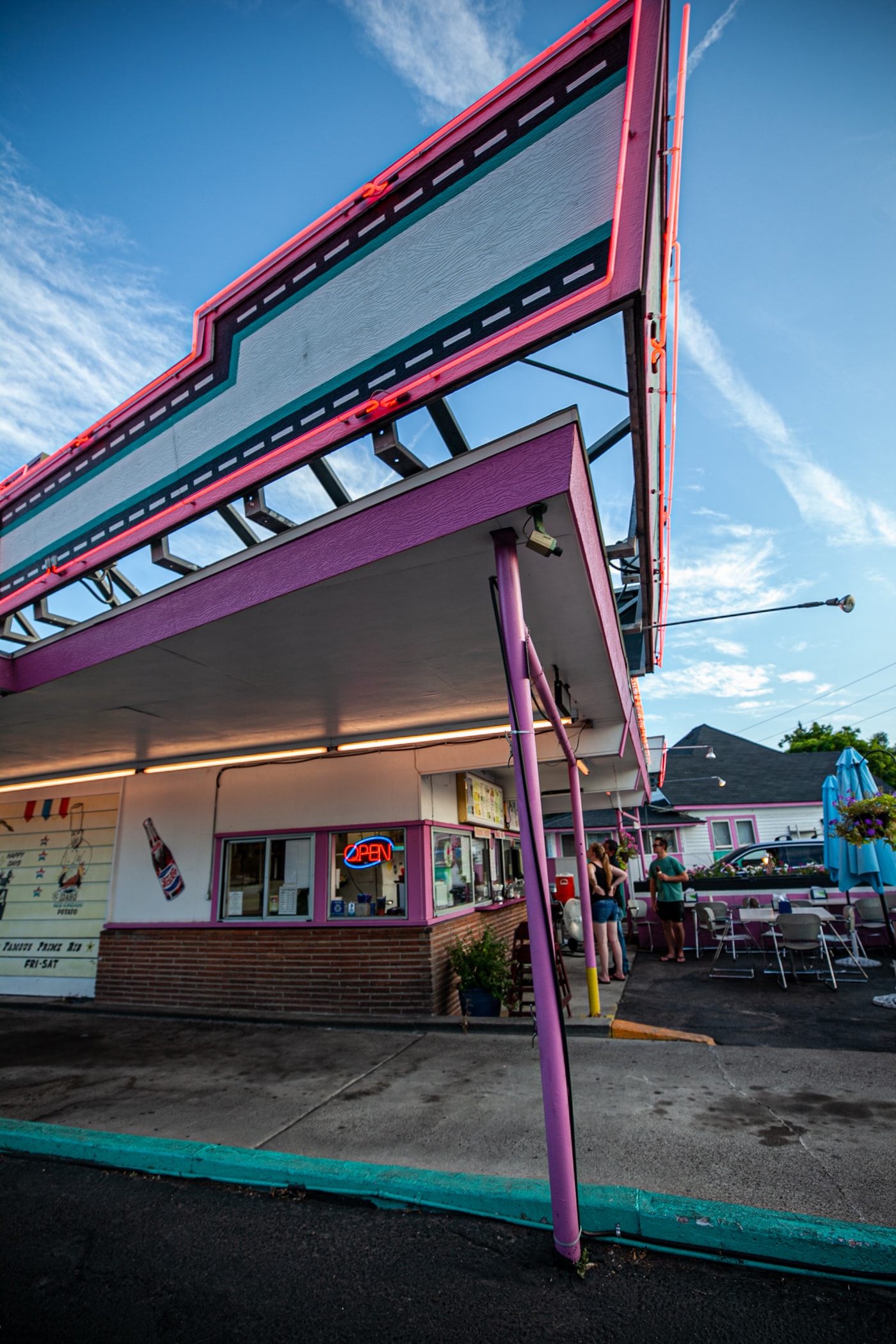 ---
Ice Cream Potato at Westside Drive In in Boise, Idaho
Original Location: 1929 W State St, Boise, ID 83702
Parkcenter Location: 1113 E Parkcenter Blvd, Boise, ID 83706
Visit their official website for hours, menu, and more.
---
Pin this Boise, Idaho Destination: