Cock-a-doodle-doo! This Giant Rooster in a top hat roadside attraction is a ten-foot tall statue that stands outside of Carl's Bakery in East Peoria, Illinois.
Carl's Bakery is a local mainstay with a barn-style theme that draws crowds for it's fresh donuts and pastries. While the top hat rooster is visible all hours of the day and night, if you want doughnuts, get there early. The bakery opens at 5:30 am and closes by 1 or 1:30pm (and it's closed completely on Sundays and Mondays).

After you stop by to see the gigantic rooster in a giant top hat (who is often decked out in Christmas lights), be sure to hop back in your car to visit other Peoria, Illinois tourist attractions. like the  "Twistee Treat" Ice Cream cone-shaped building.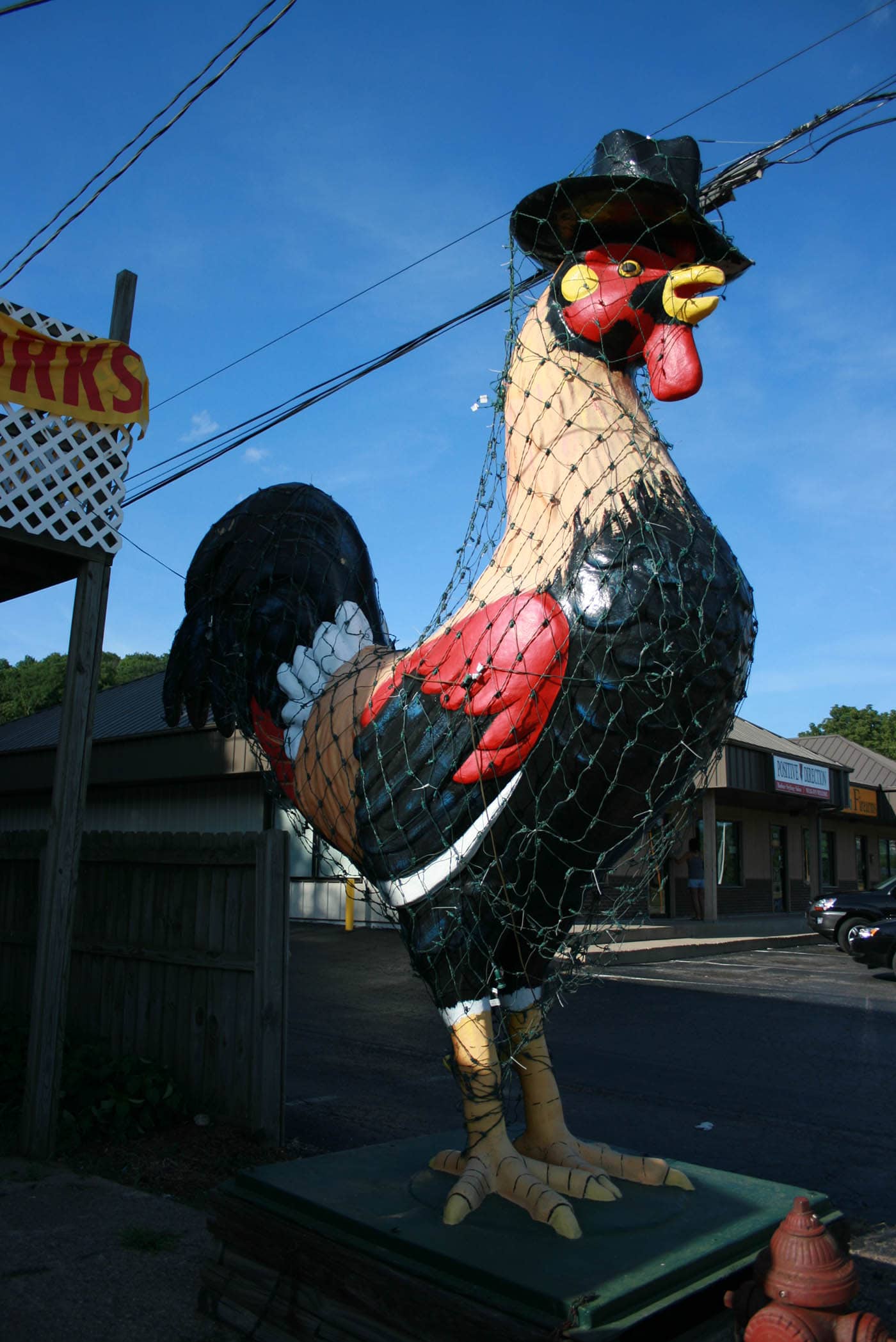 Want to see more big birds on your next road trip? Look out for Maxie the world's largest goose or another giant rooster in in Nooksack, Washington!
---
Giant Rooster in a Top Hat

Location: Carl's Bakery and Restaurant, 819 E Camp St, East Peoria, IL 61611
Cost: Free to see.
Hours: Always visible, bakery hours vary
Date: July 15, 2007
Pin this Illinois roadside attraction: