This Roadside Attraction
Abraham Lincoln's Lucky Nose, Oak Ridge Cemetery, 1500 Monument Avenue, Springfield, IL 62702
Get Directions
Happy President's Day Silly Americans!
In honor of President's Day I bring you one of the more somber of our roadside attractions: Abraham Lincoln's Tomb.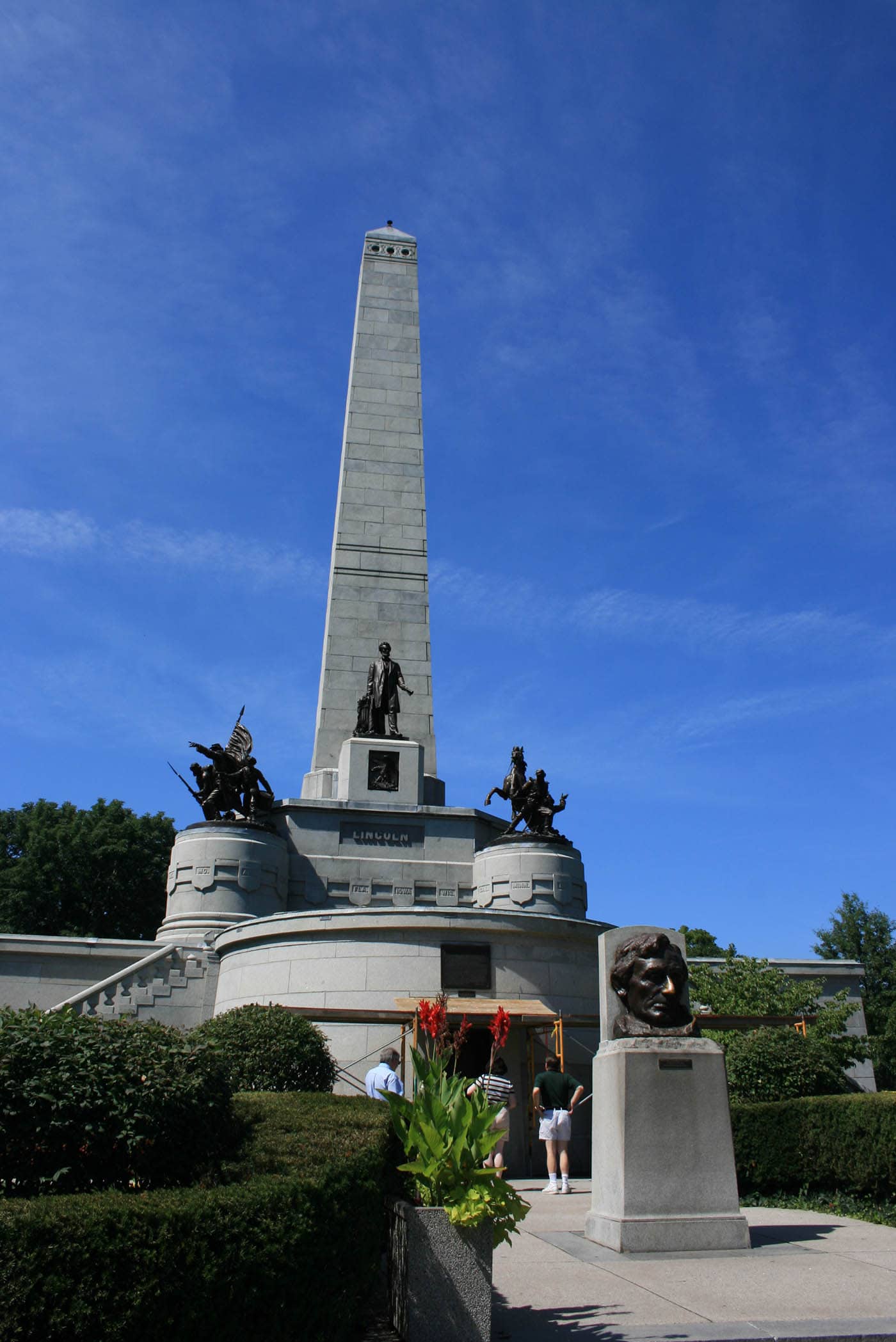 Now, I know you may be thinking, "what's so silly about a tomb?" Well…in front of the beautifully designed granite tomb is a bronze statue of Lincoln's head, a reproduction of Gutzon Borglum's marble bust located in Washington, D.C.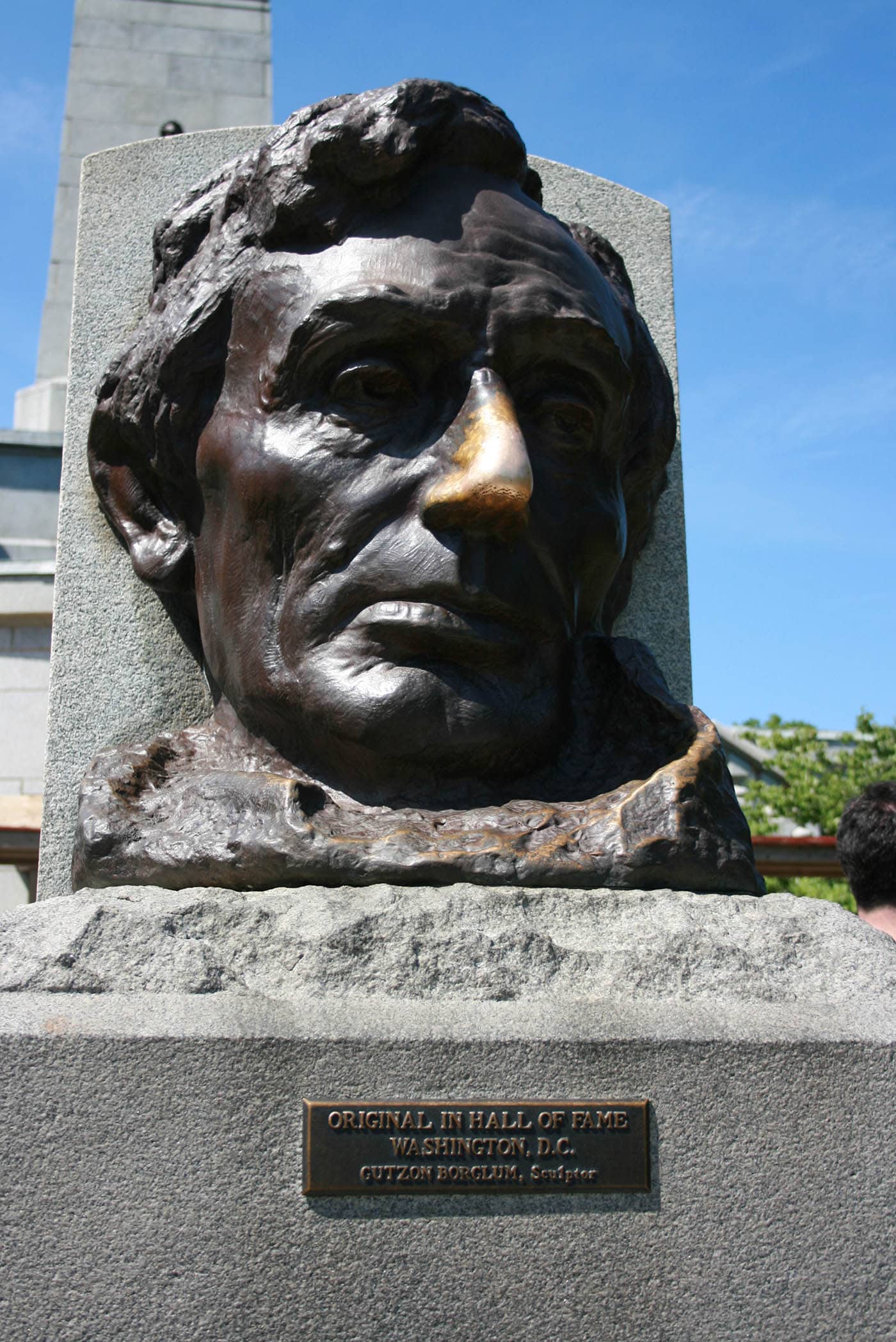 And now, you might ask, "what's so silly about a statue of Lincoln's head?" Well…the statue itself isn't "silly" per se, but the ritual it inspires may be. The bust of Lincoln sports a nose that's just dying to be rubbed for luck, and thousands of visitors each year do. I most certainly did, and you can tell from the faded bronze schnoz that I'm not alone.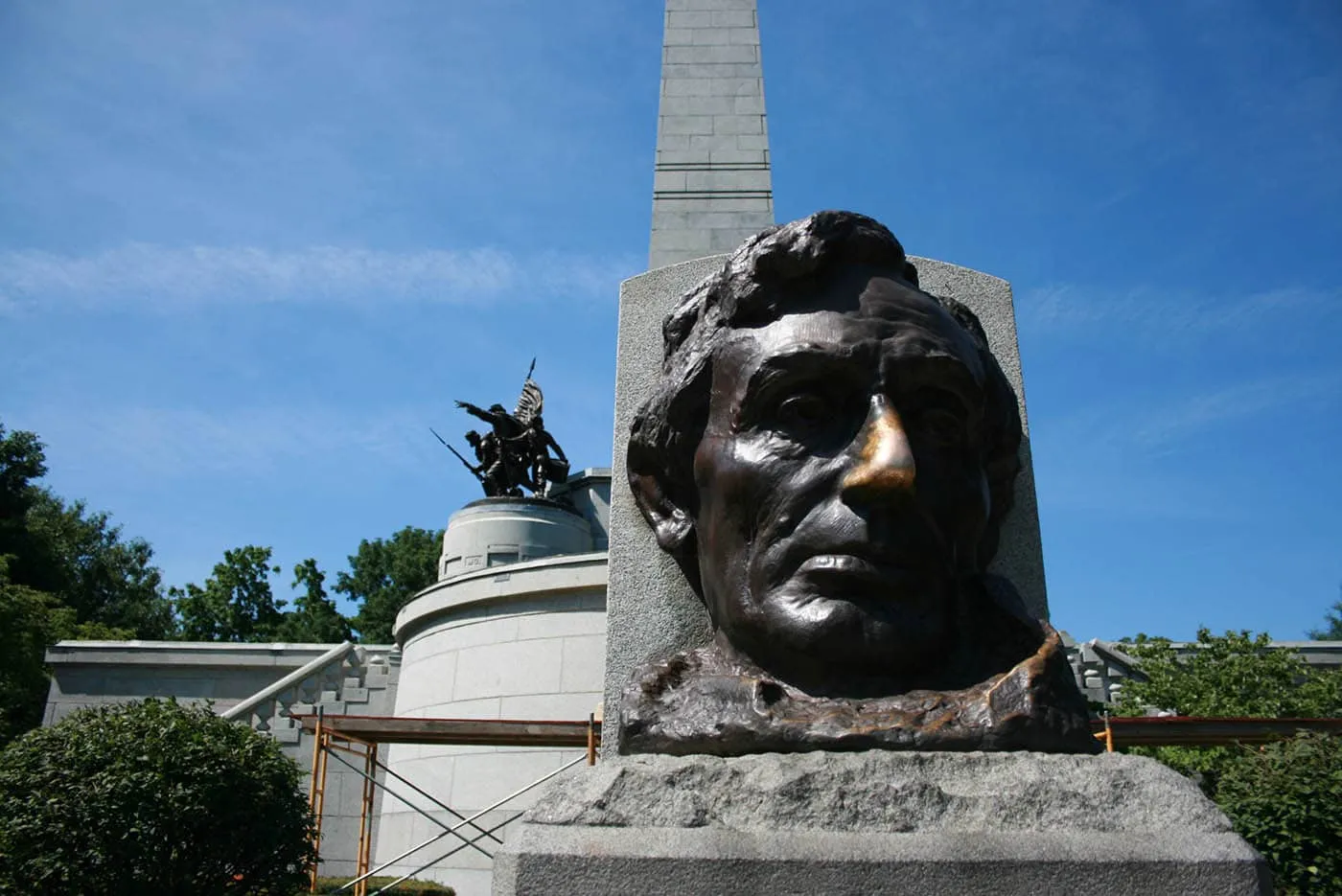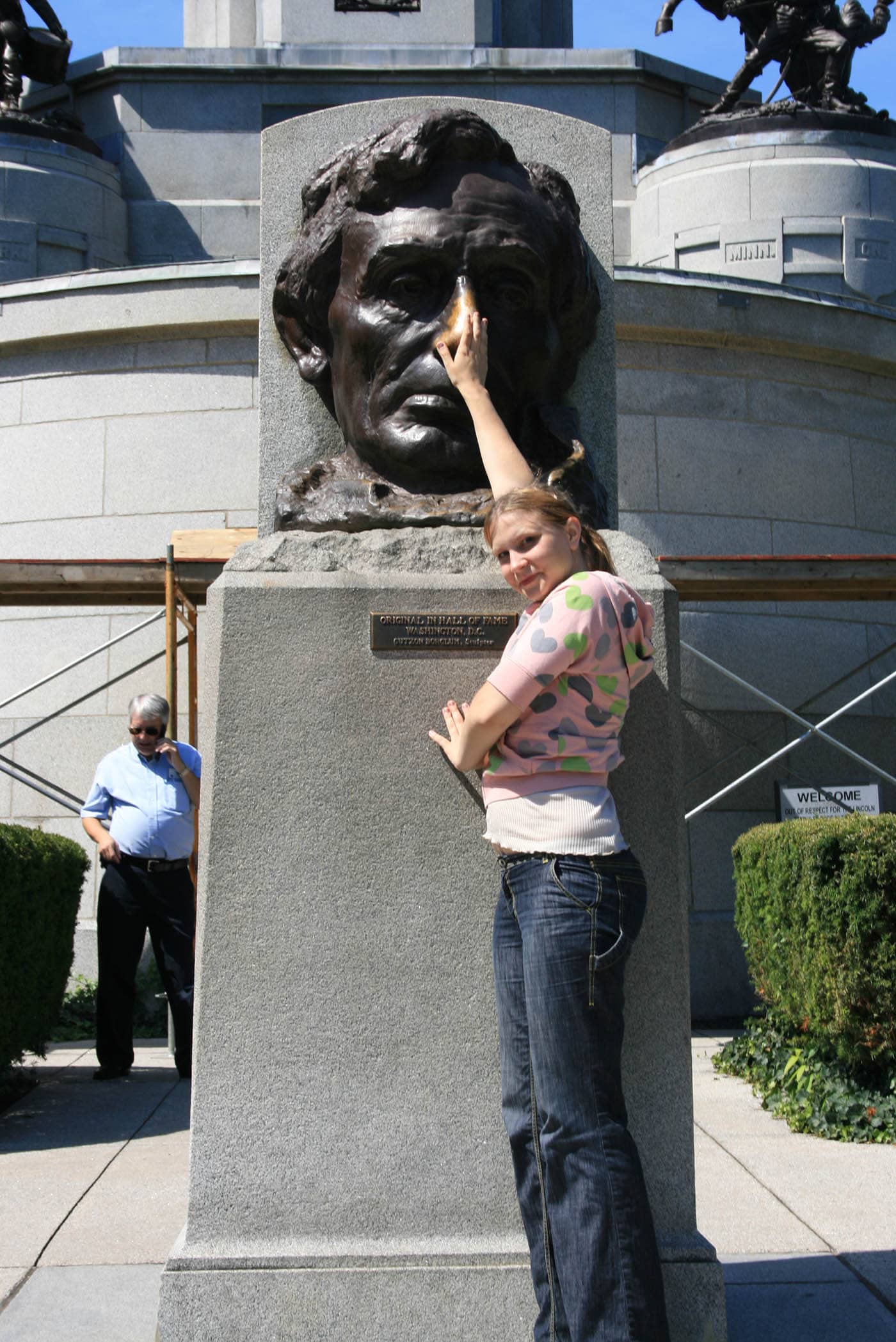 I'm sure Lincoln isn't rolling in that grave at the fact that so many people touch his lucky nose…but, if you try to pick it, that may be another story.
Site: Abraham Lincoln's Lucky Nose
Location: Lincoln Tomb, Oak Ridge Cemetery, 1500 Monument Avenue, Springfield, IL 62702
Cost: Free to see.
Hours: Open 7 days a week: March–October/9am–5pm; June–August/Tuesdays 7pm–8pm; November–February/9am–4pm (Closed New Year's Day and day after; Martin Luther King, Jr. Birthday; President's Day; General Election Day; Veterans' Day; Thanksgiving Day; Christmas Day and day after.)
Date: July 15, 2007
Pin this roadside attraction: