Just off of I-80 in Laramie, Wyoming is a peculiar site. Is it a ghost town? An old west town? Or is it…a gas station? It's actually the Gunslinger 66 (otherwise known as Tumbleweed Gas Station Town).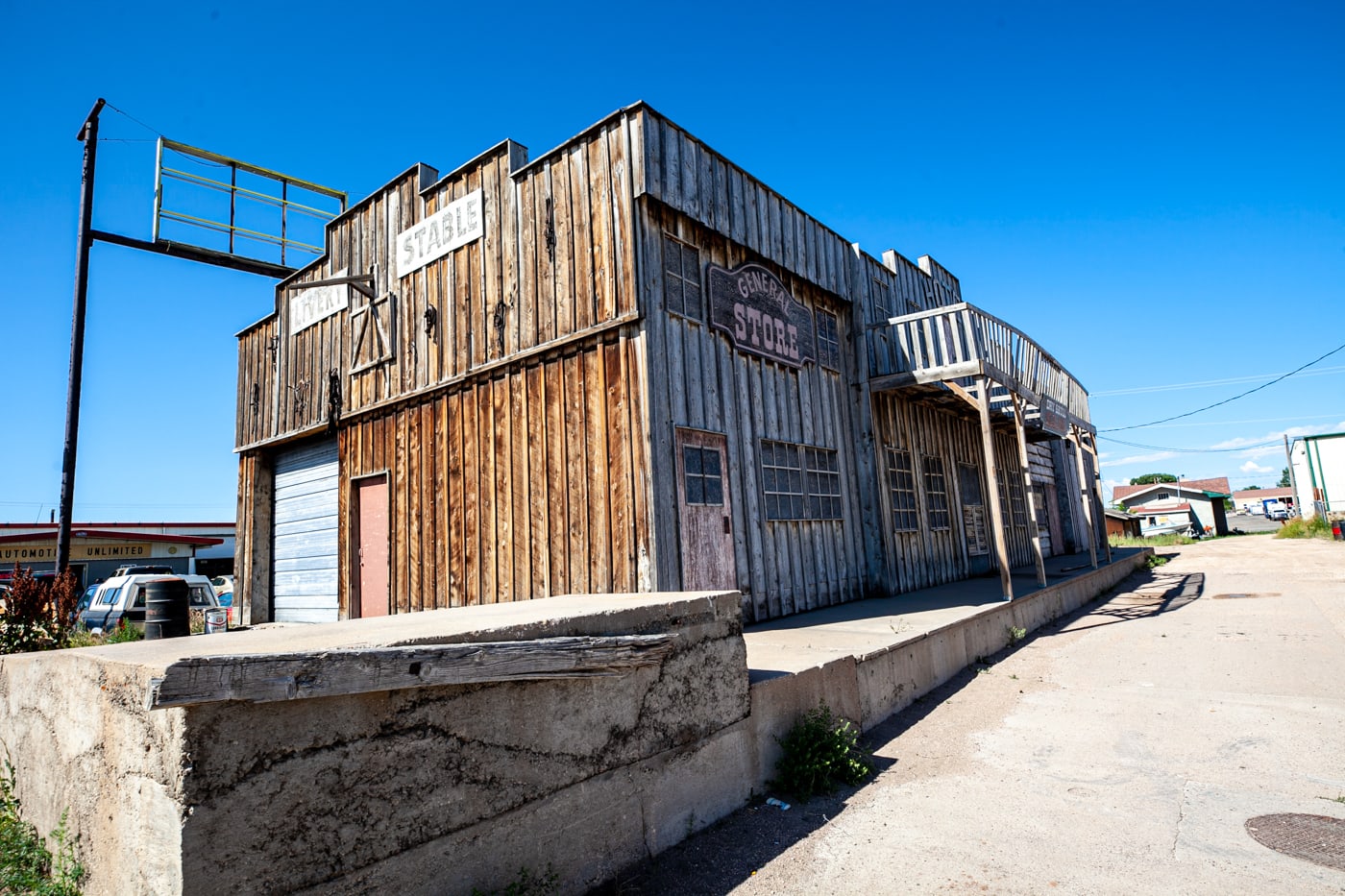 The Gunslinger 66 is a Phillips 66 gas station in Laramie, Wyoming. It was a fully functional gas station along with convenience store that was a convenient and fun stop right off the highway.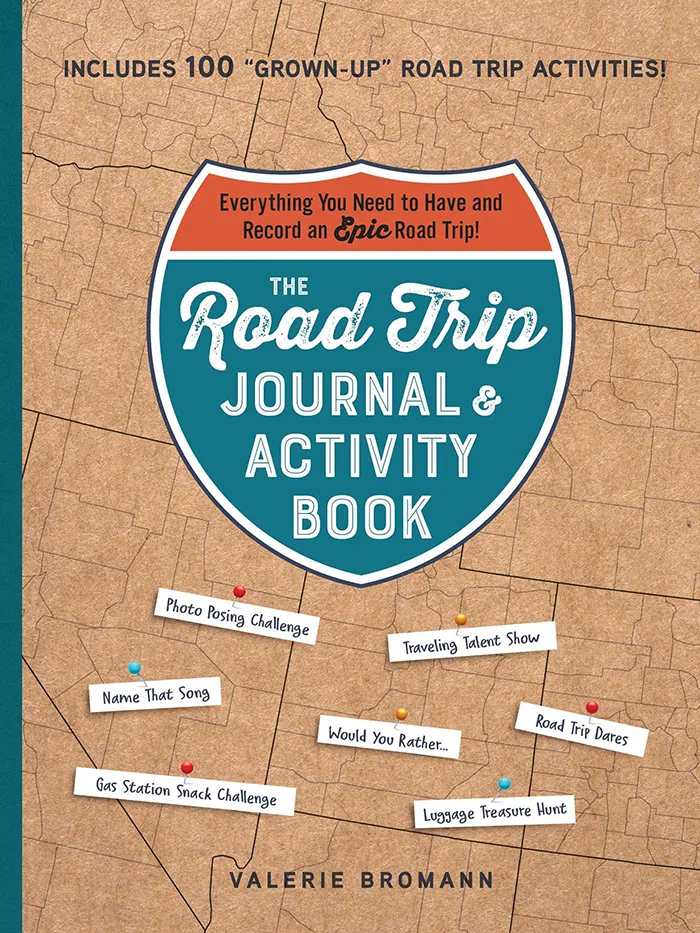 The Road Trip Journal & Activity Book
Everything You Need to Have and Record an Epic Road Trip!
Enjoy fun games and challenges to pass the time on your next road trip and have a keepsake to look back on for years to come with this entertaining must-have for your next vacation.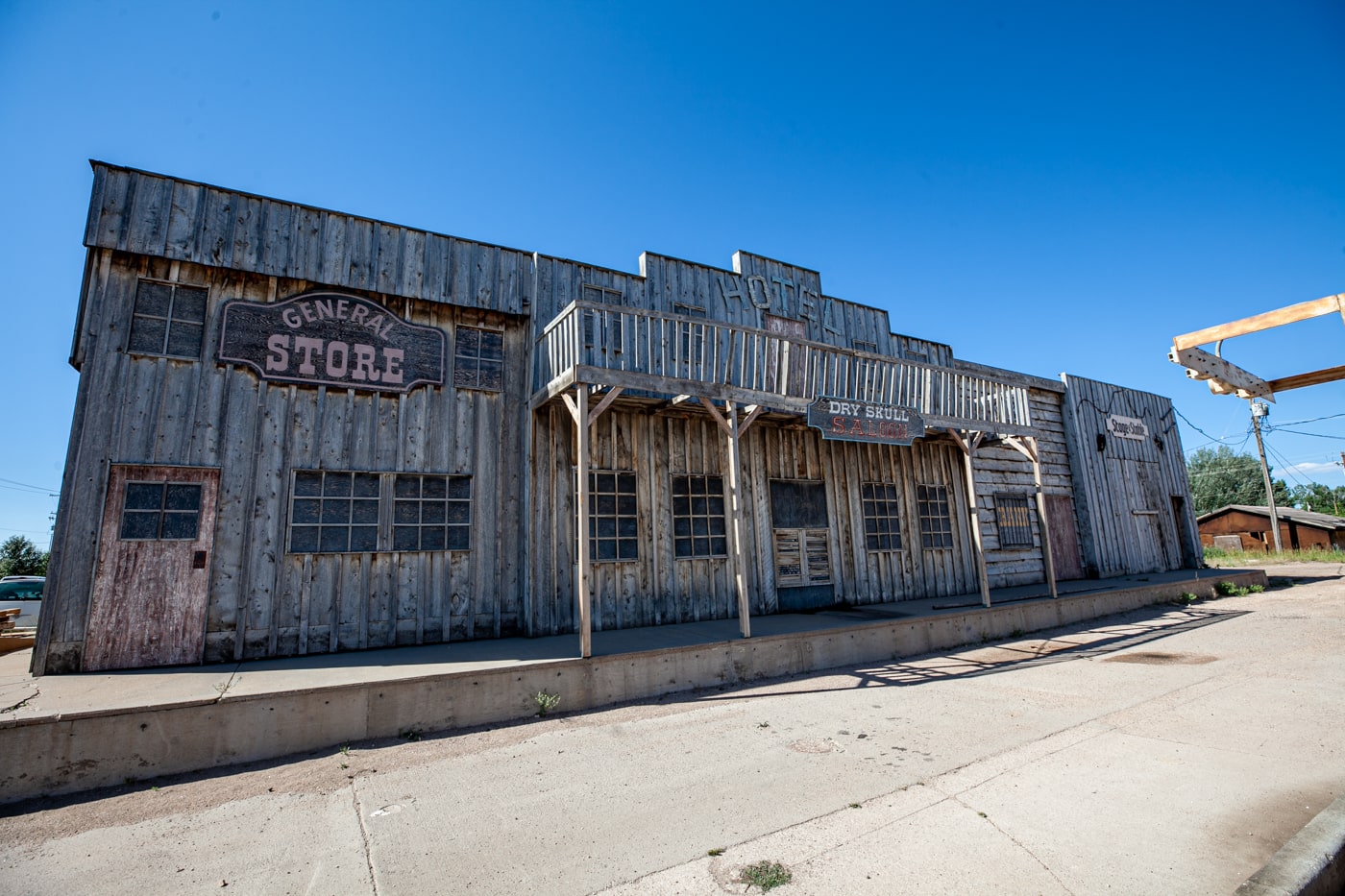 A building to the side of the actual gas station, dubbed Tumbleweed Town, is dressed in a facade of an old west town's main street. With dilapidated wooden siding decorated with signs declaring "General Store," "Hotel," "Dry Skull Saloon," "Territorial Bank," "Livery," and "Stable."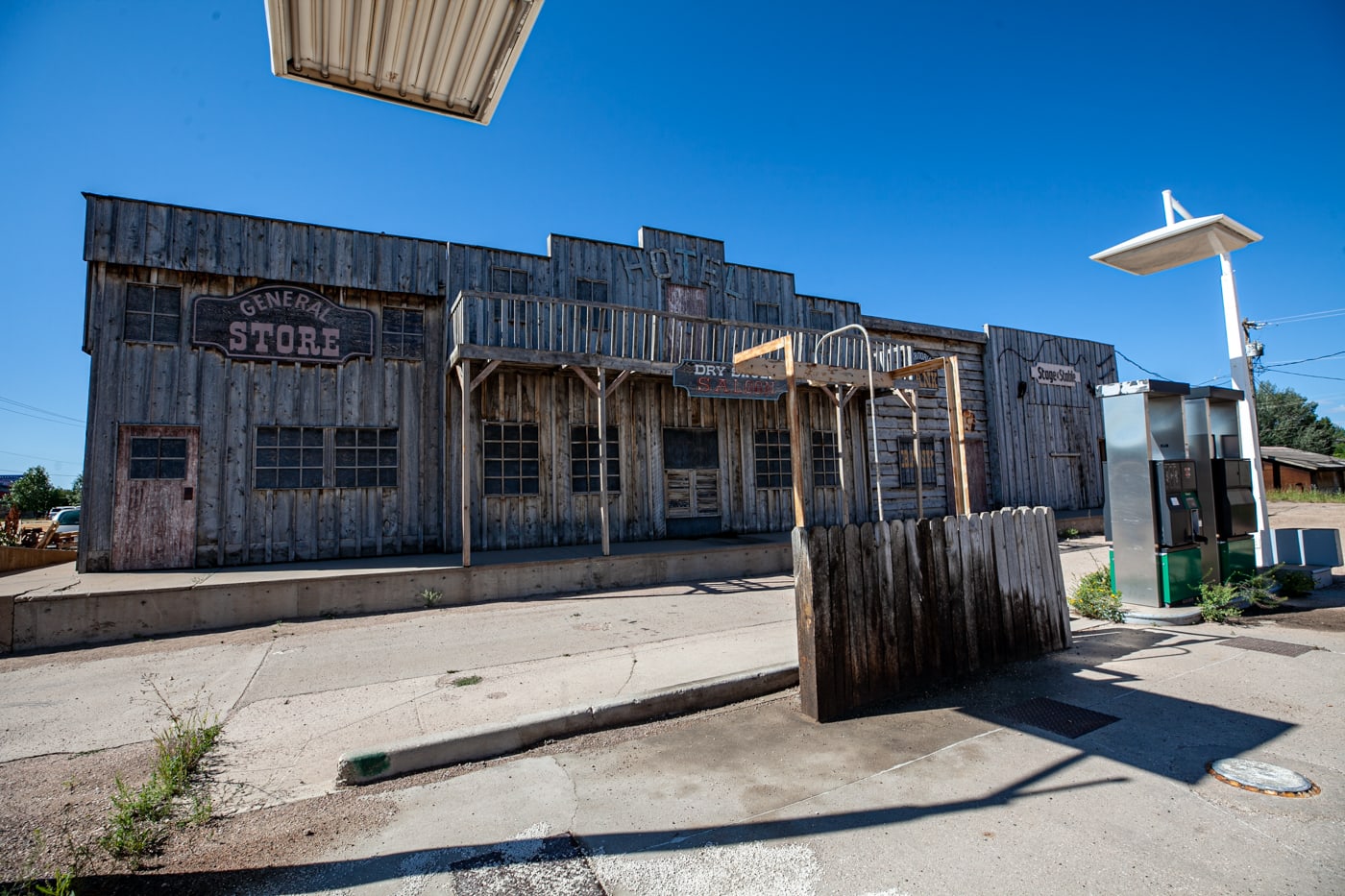 Another building, closer to the pumps, was a mini-mart called Gunslinger 66. Among traditional gas station shop wares, like coffee and candy bars, there were souvenirs and displays of animal heads and Old West artifacts.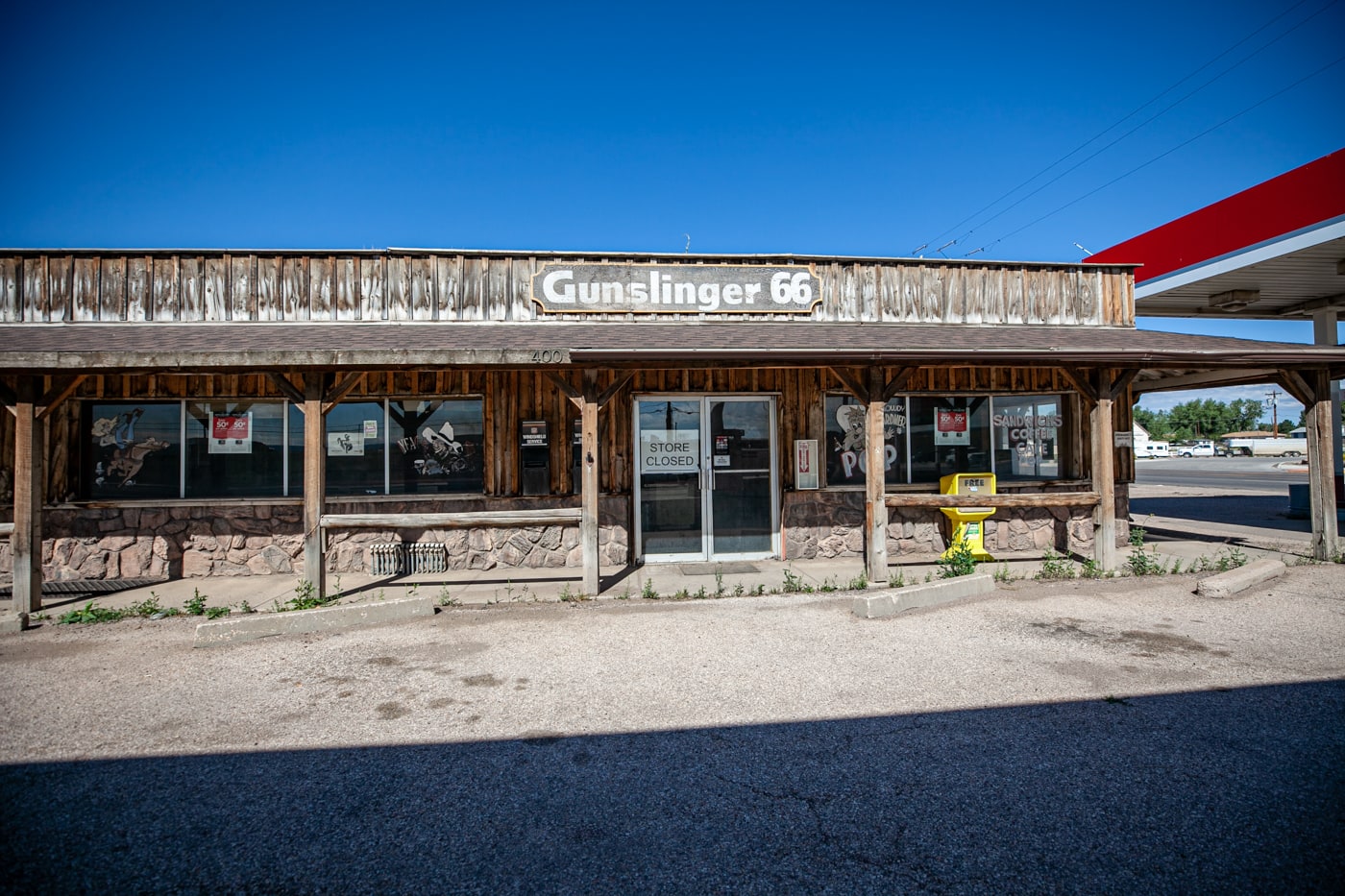 Gunslinger 66 and Tumbleweed Gas Station Town have been around since at least the 1970s. Unfortunately, when I stopped by in 2019 Tumbleweed wasn't the only ghost town: the gas station pumps and convenience store were closed. According to some reviews on Yelp, people had been complaining of slow pumps and dirty bathrooms.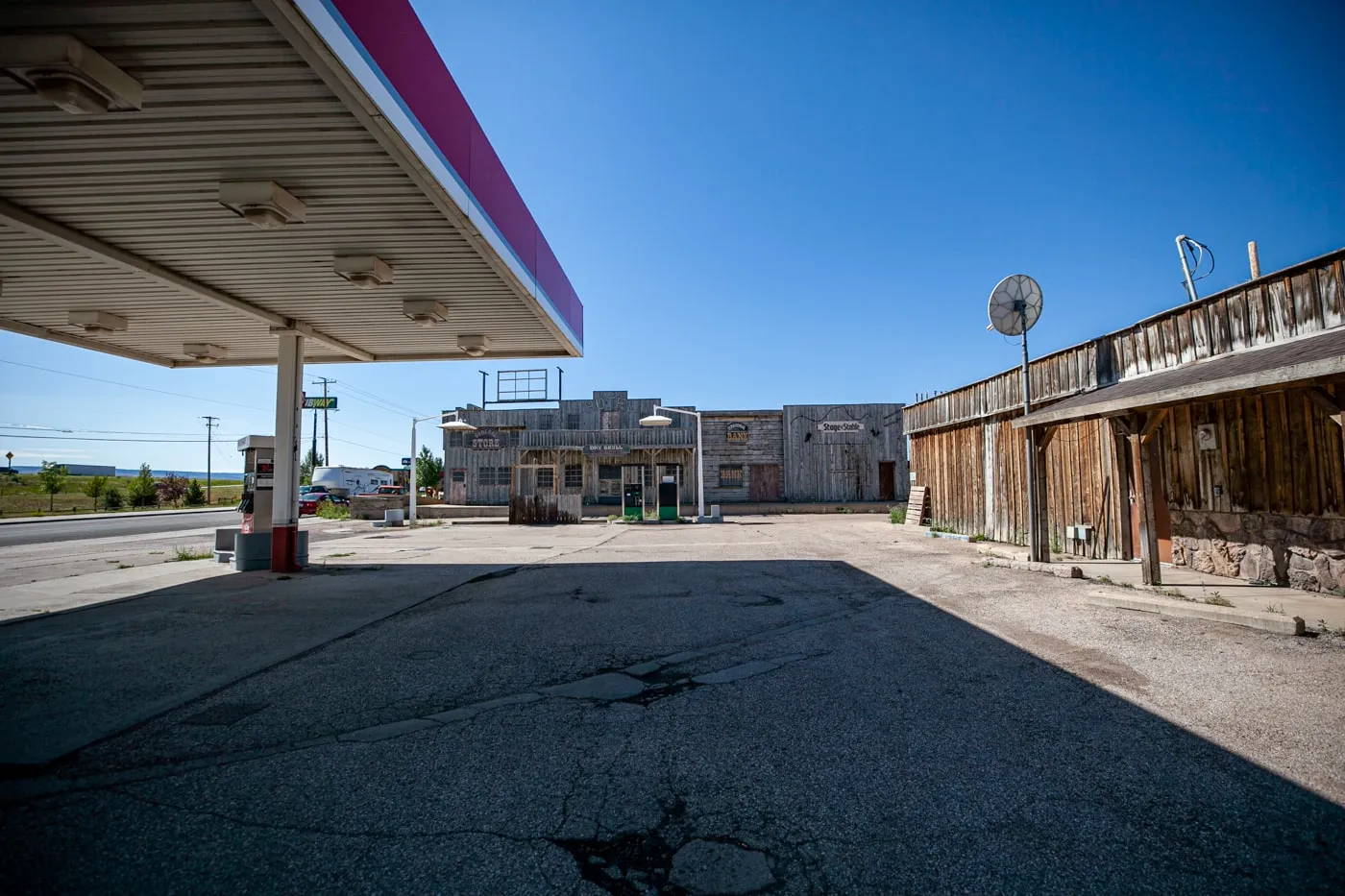 Now that the gas station is closed, the fate of Tumbleweed is rolling in the wind. What will happen to this Wyoming roadside attraction in the future? Only time will tell.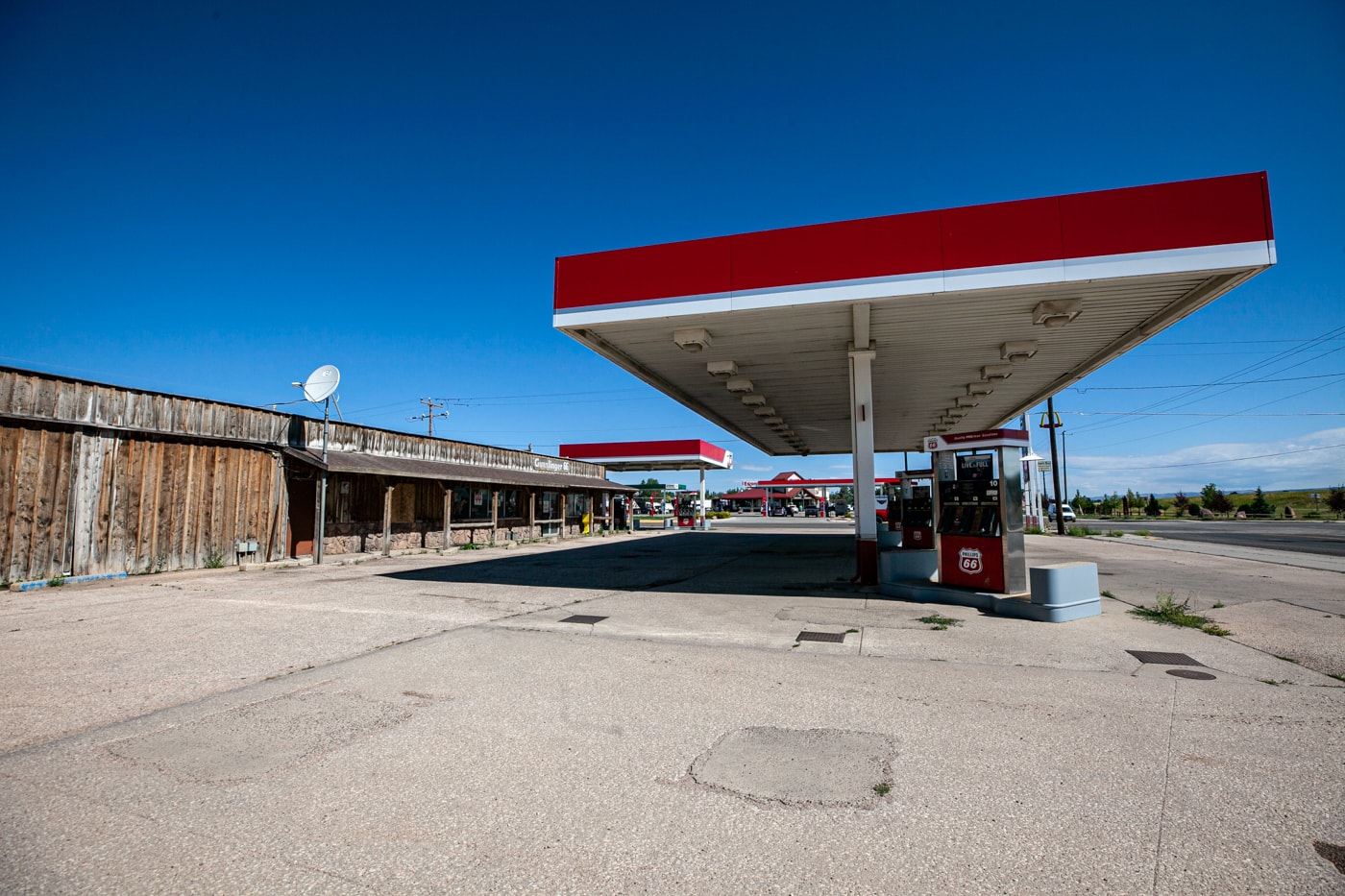 If you're taking a Wyoming road trip on I-80 be sure to also stop at these other pit stops and roadside attractions along the way: Little America Travel Center, the Sinclair Gas Station Dinosaur in Sinclair, and Buford, the Smallest Town in America.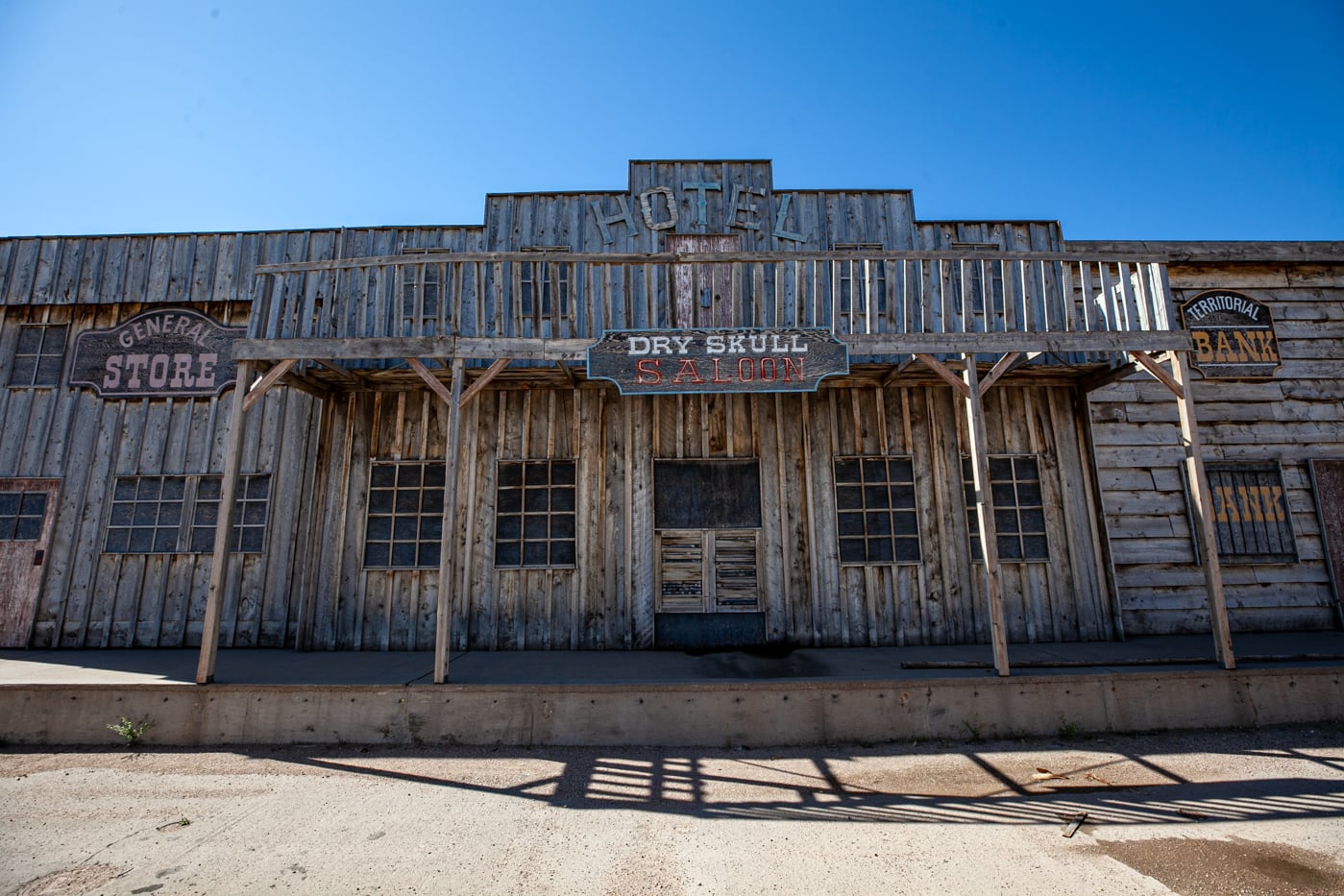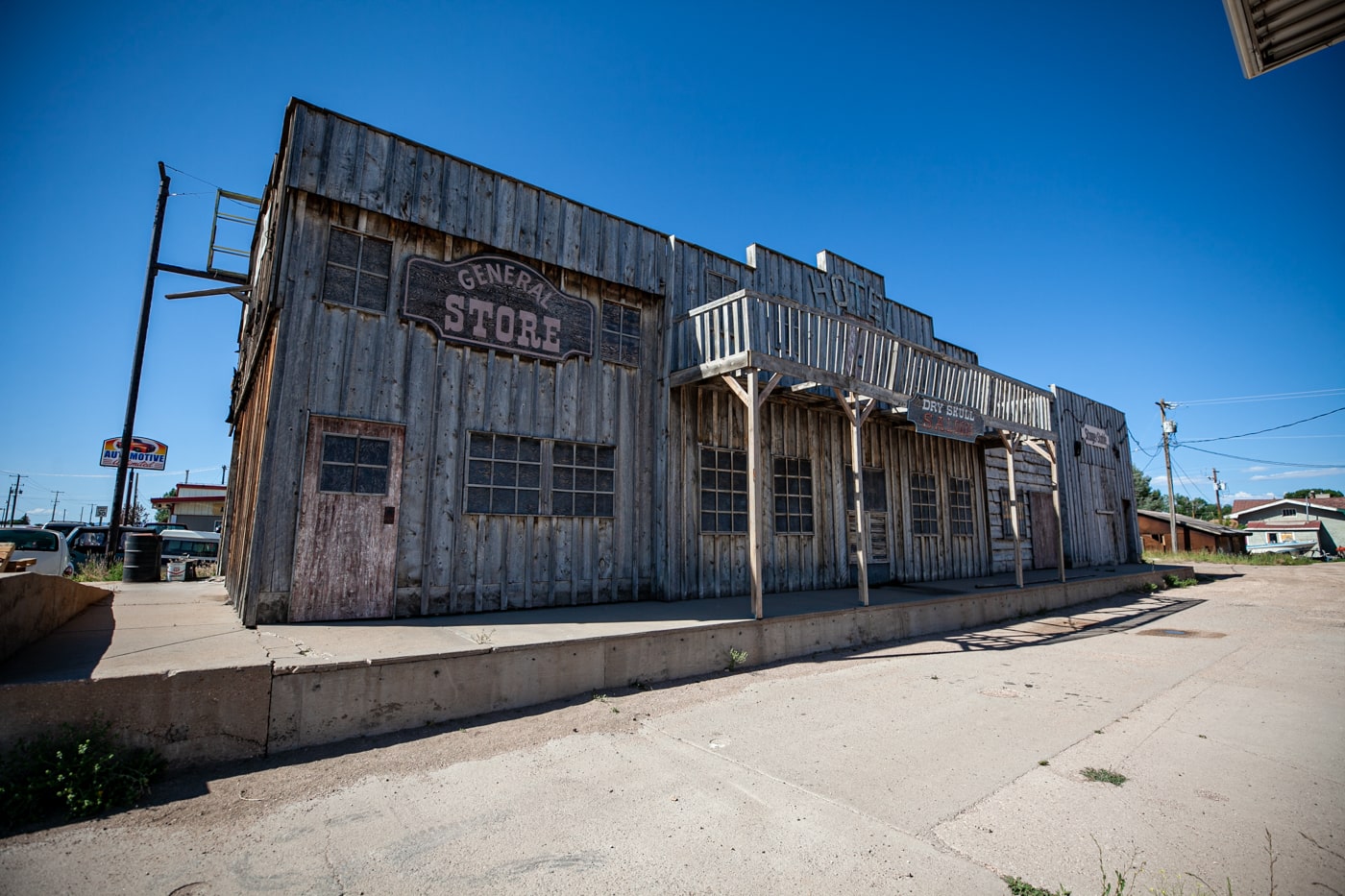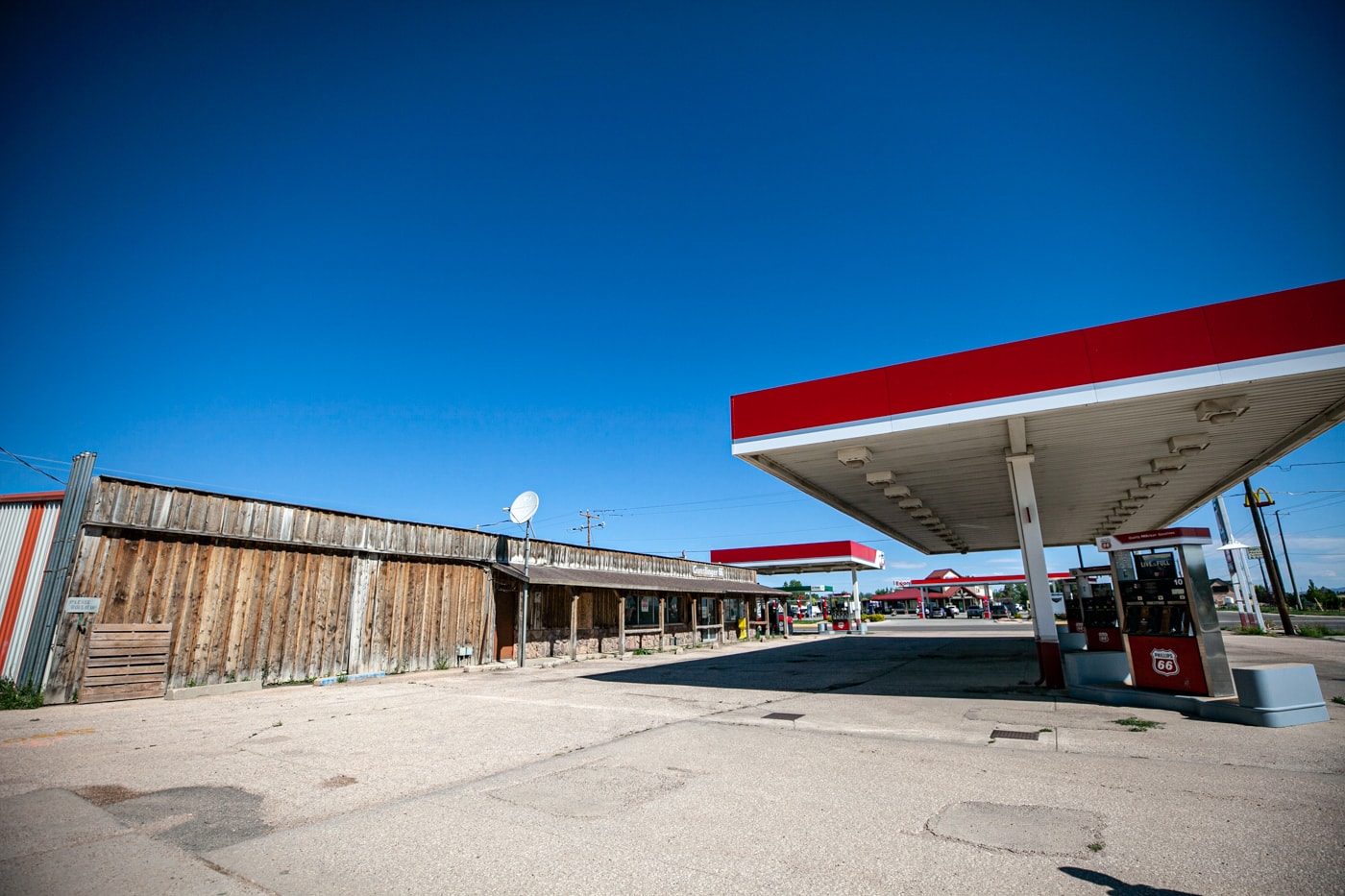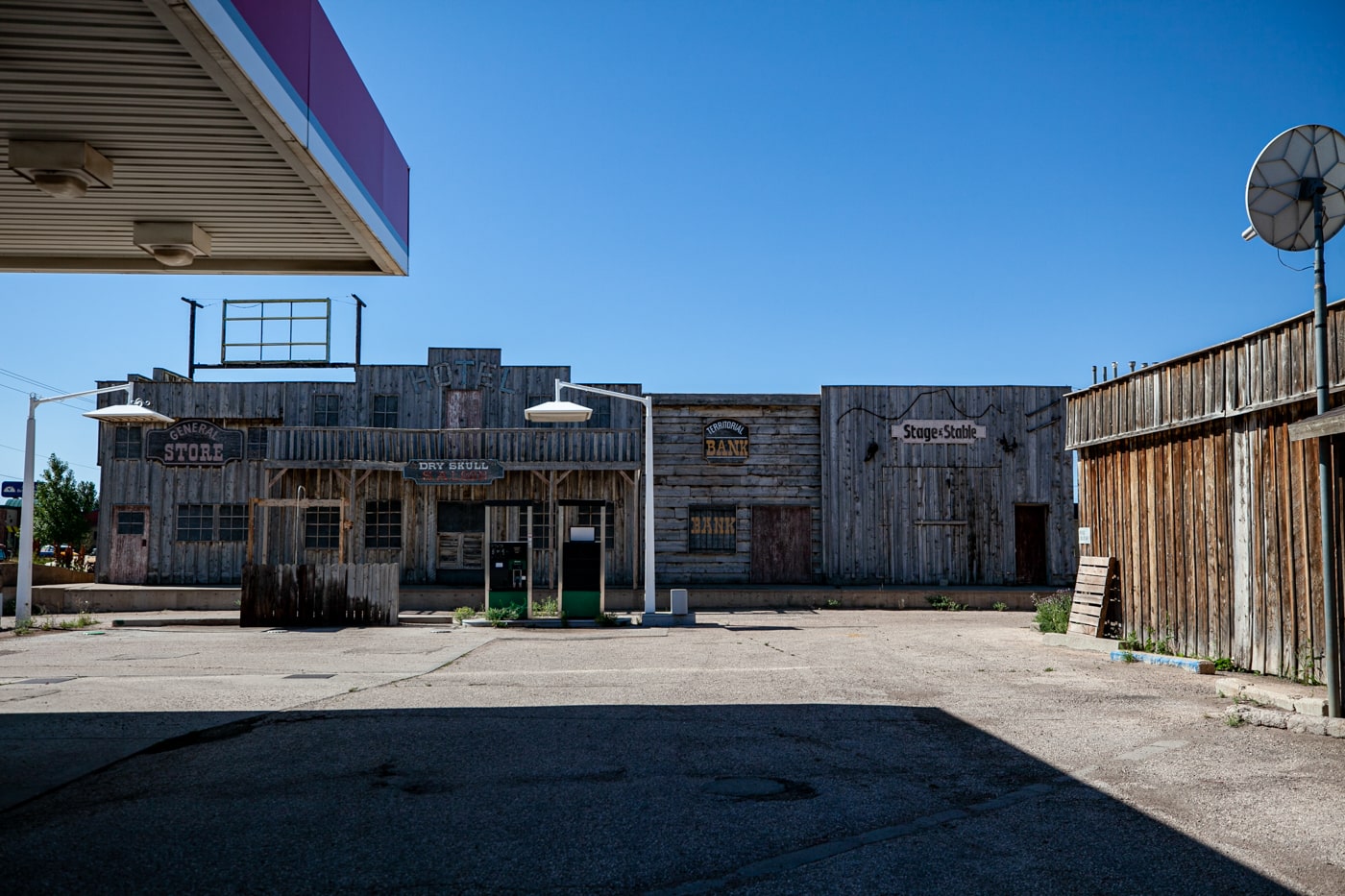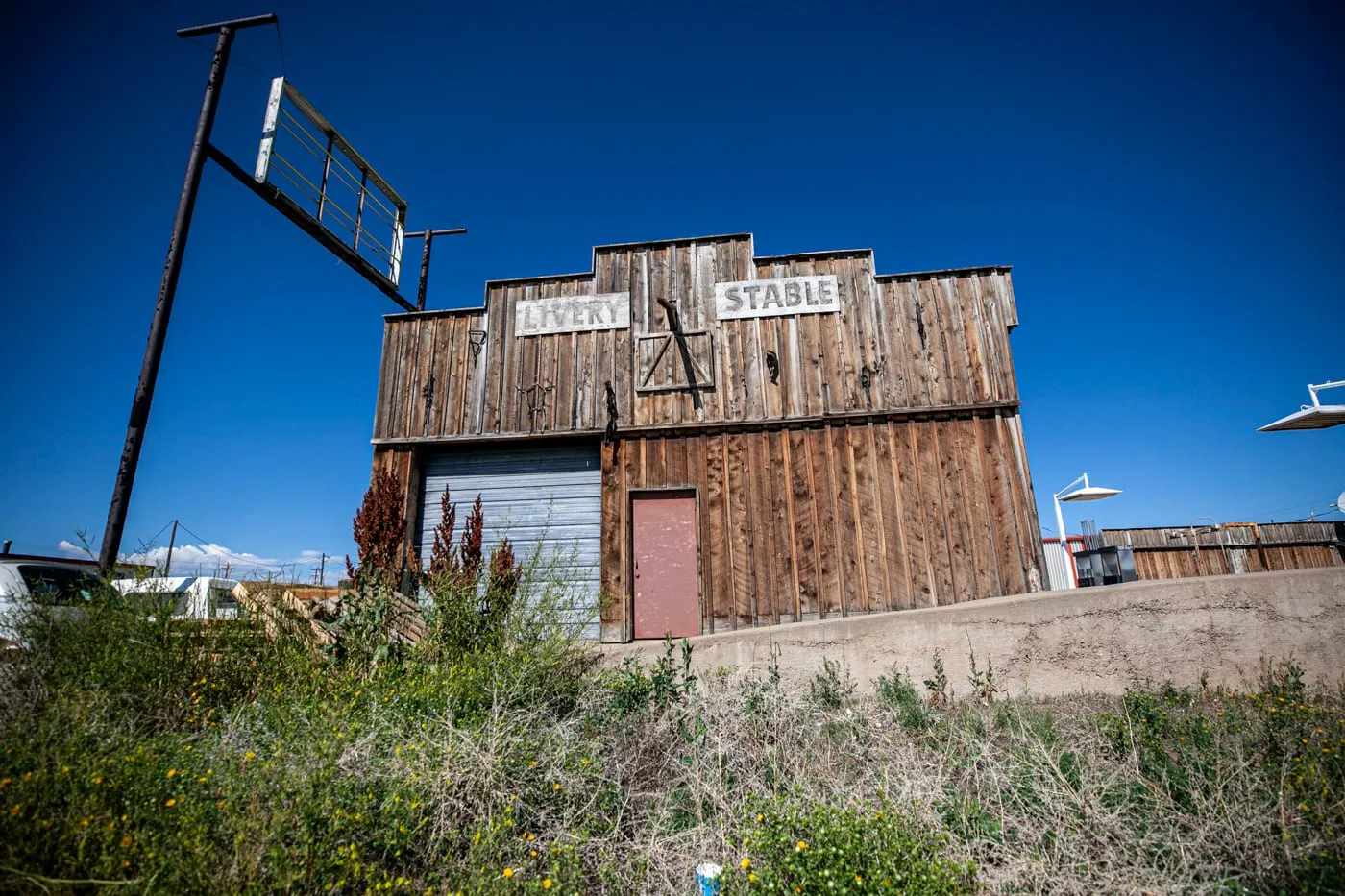 ---
Gunslinger 66: Tumbleweed Gas Station Town
Location: Phillips 66, 400 S. Adams St., Laramie, WY
Cost: Free to See
Hours: Always Visible, Gas Station Closed
---
Pin this Wyoming roadside attraction: