Everything is bigger in Texas, so it is only appropriate to find a big, well, Texas, there. Find this big Texas-shaped monument in Shamrock, Texas on Route 66.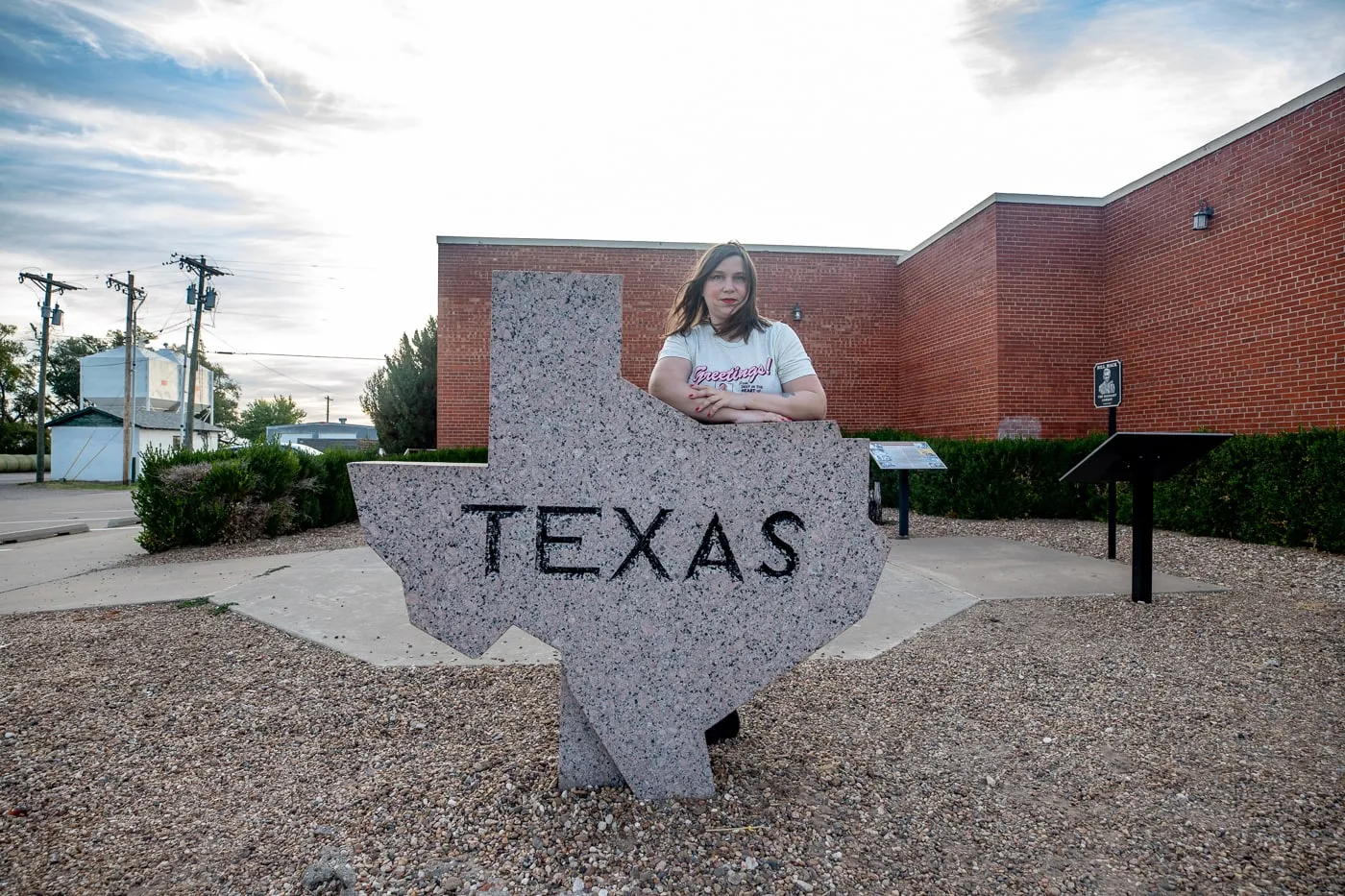 According to a series of updates on Route 66 News, a Texas-shaped stone slab, known as the Texola Monument once stood at the side of the road on the border between Oklahoma and Texas on Route 66. The Texas sign was encased in a stone brick base and welcomed travelers as they crossed the state line. In 1965, when Interstate 40 was completed, the Texas marker was moved across the way and, later, donated to Shamrock when it was to be replaced. Unfortunately, while it was being moved, the original Texas sign broke. But later, a new monument was created and installed at the the Conoco Tower Station and U-Drop Inn Café in Shamrock, Texas.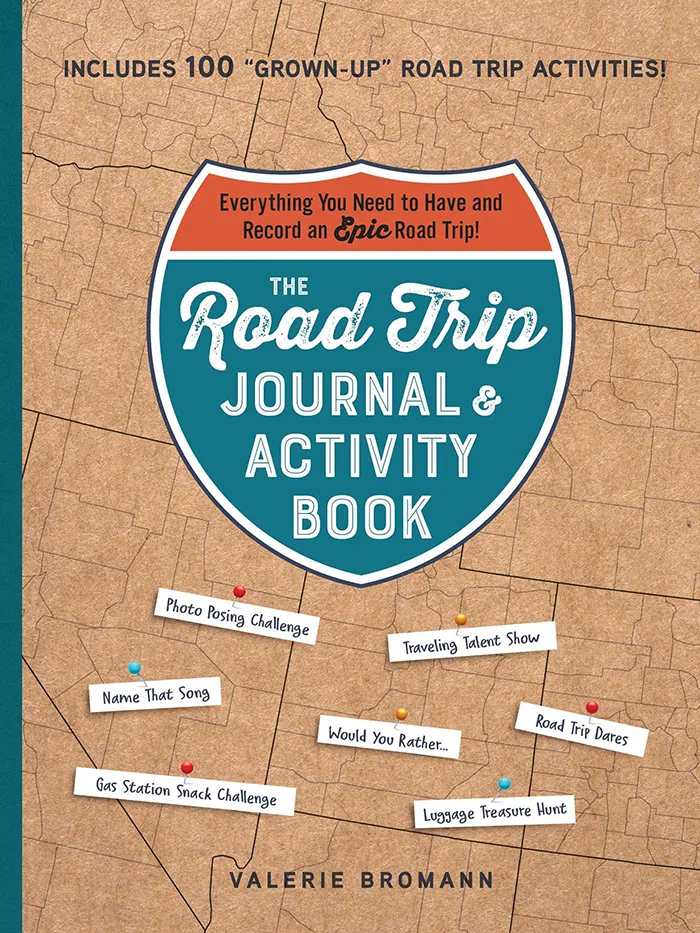 The Road Trip Journal & Activity Book
Everything You Need to Have and Record an Epic Road Trip!
Enjoy fun games and challenges to pass the time on your next road trip and have a keepsake to look back on for years to come with this entertaining must-have for your next vacation.
Check out the historic service station then find this roadside attraction out back: it's the perfect spot to take commemorative selfies of your time on Texas Route 66! Be sure to look for all the Shamrock, Texas attractions while you're in town!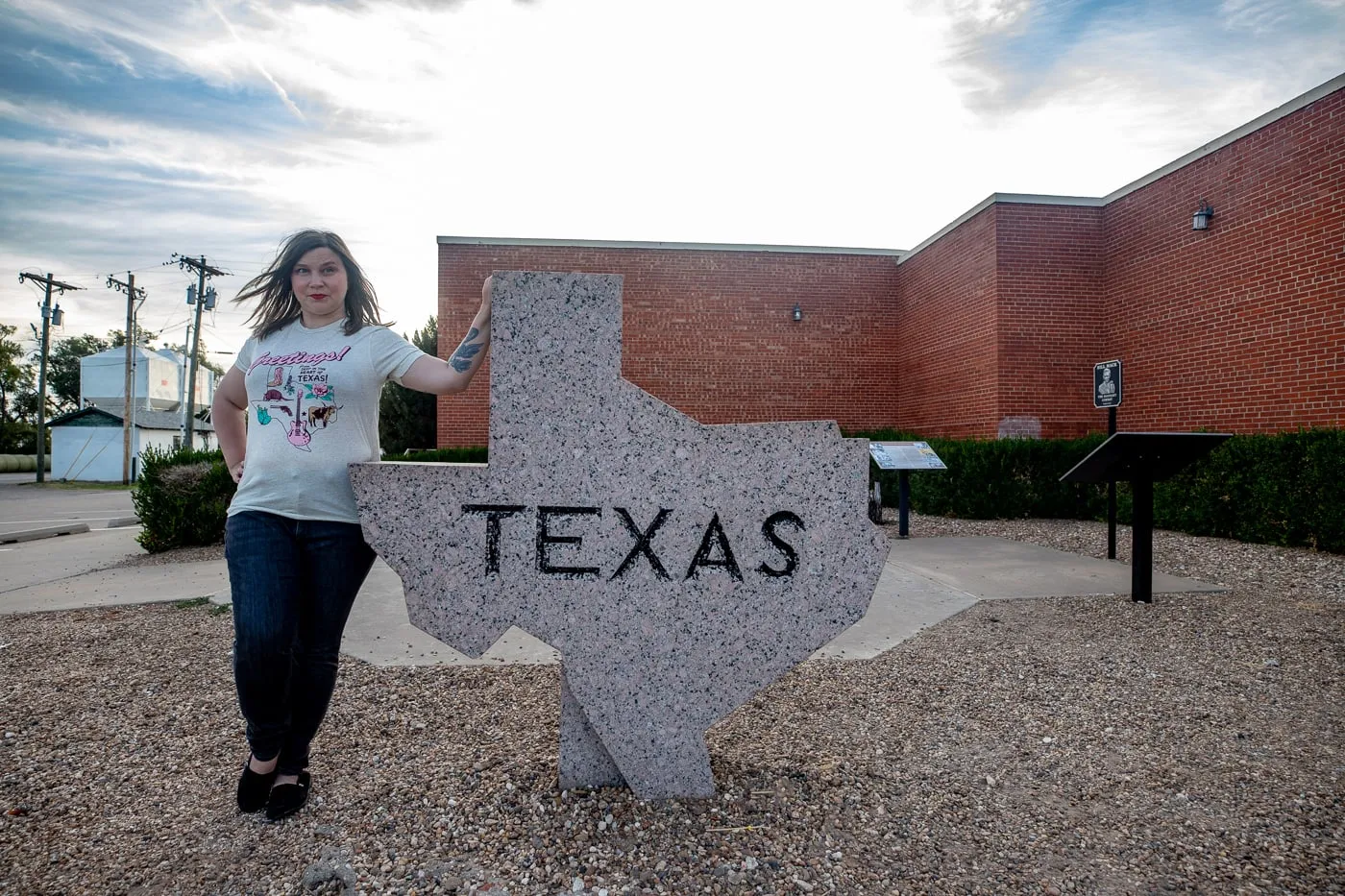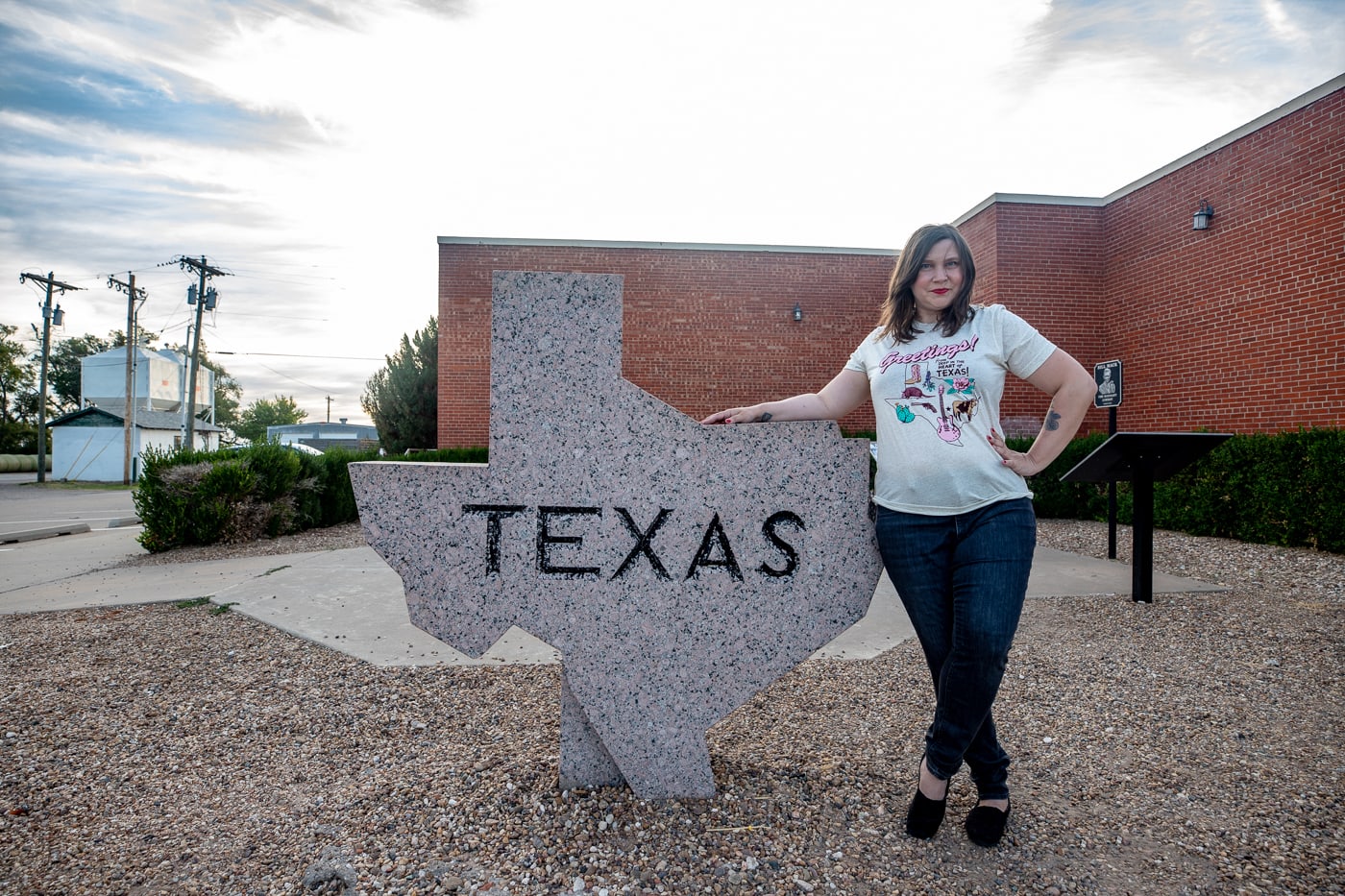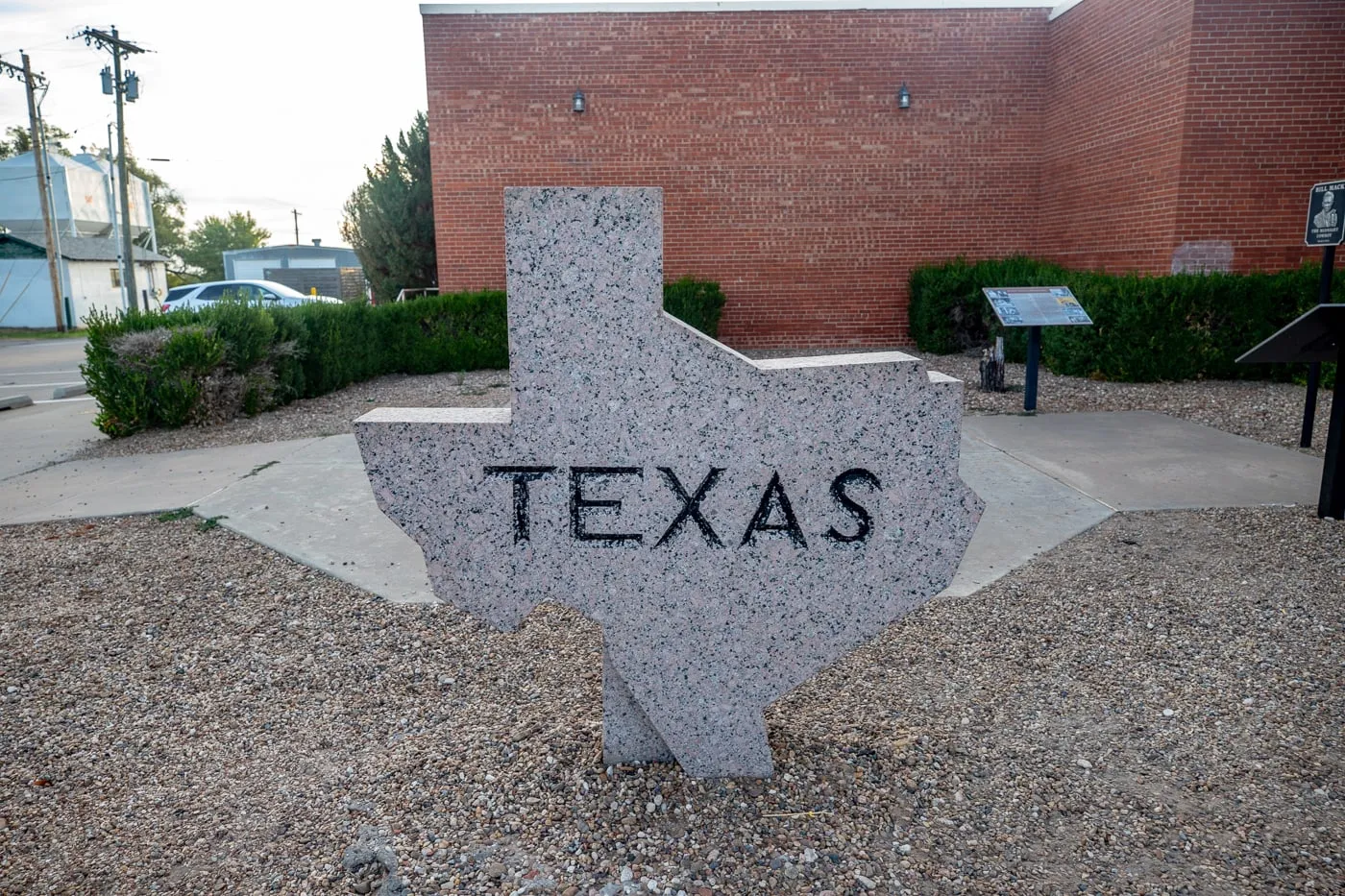 There are even more things to see in Shamrock, Texas! Check out these other Texas Route 66 attractions in town: Blarney Stone Plaza, the Fake Blarney Stone, the Texas-Shaped Monument, the Welcome to Shamrock Sign, the Shamrock Mural, the Big Red Cowboy Boot, and the Conoco Tower Station and U-Drop Inn Café.
And if you're looking to spend the night in town, you have to stay at the Shamrock Country Inn motel!
Texas-Shaped Monument
Address: 111 U.S. Rte 66, Shamrock, TX 79079
Cost: Free to See
Hours: Always Visible
Pin this Texas Route 66 roadside attraction: