Angel Delgadillo was a barber for nearly 50 years. But he's just as known for being the "Guardian Angel" of Route 66. Visit him and his legacy at Angel & Vilma Delgadillo's Original Route 66 Gift Shop in Seligman, Arizona.
Angel Delgadillo was born on April 19, 1927. He was raised on Route 66, and he grew up watching caravans of farmers head west for a new life during the Dust Bowl.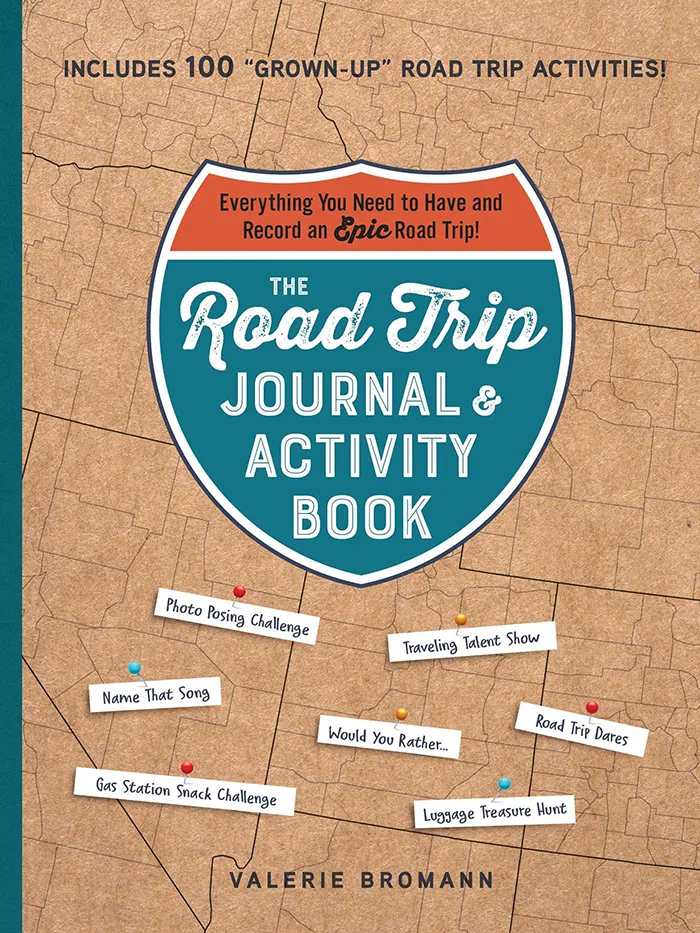 The Road Trip Journal & Activity Book
Everything You Need to Have and Record an Epic Road Trip!
Enjoy fun games and challenges to pass the time on your next road trip and have a keepsake to look back on for years to come with this entertaining must-have for your next vacation.
He followed in his father's footsteps by becoming a barber and though he studied the craft elsewhere, he returned to his home in Seligman to open up shop. In 1950 he opened Delgadillo's Barber Shop and Pool Hall in the same building that his father did in 1922. In 1972, Angel moved his barber shop, (along with father's 1926 barber chair and 3 pool tables) to prime new location to take advantage of the flow of traffic brought on by the new alignment of Route 66 running through Seligman.
At the height of its popularity, 9,000 vehicles moved through the town every day, stopping at the businesses, restaurants, service stations, and motels in town.
That all changed on September 22, 1978. When I-40 was erected and travelers could now bypass this small town's main street. With that change, local businesses no longer had customers to serve.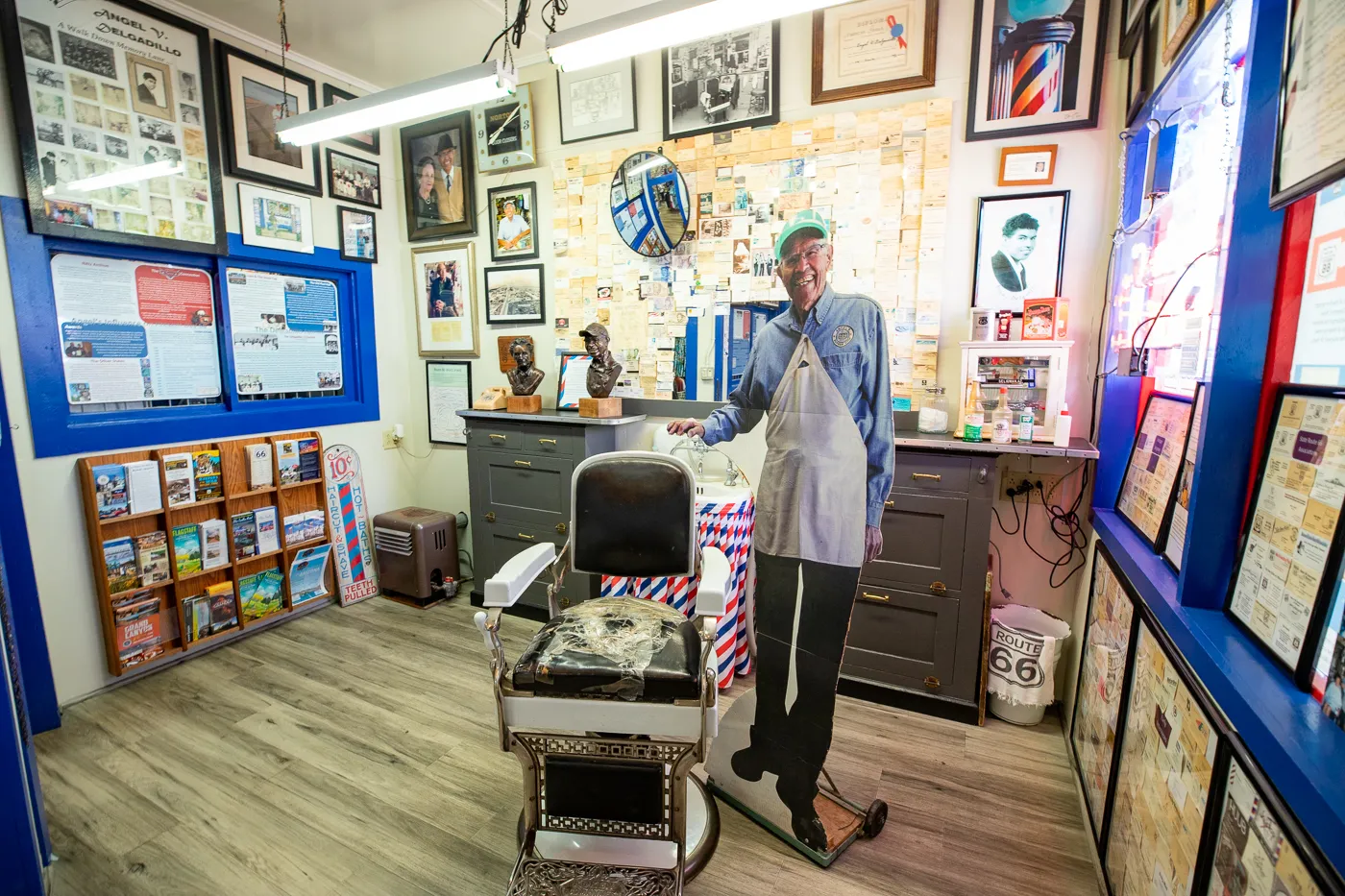 Though a barber by trade, Angel Delgadillo is most recognized as being the driving force behind Route 66's resurgence and preservation in Seligman, Arizona, and beyond. 
On February 18, 1987, Delgadillo set up a meeting between representatives from Route 66 towns in Arizona at the Copper Cart Restaurant (now home to the Route 66 Motoporium). There they formed the Historic Route 66 Association of Arizona, and elected Angel as president. It was the first association of its kind, but not the last.
By November of that year their efforts were so successful that the State of Arizona designated the stretch of old U.S. 66 from Seligman to Kingman as "Historic Route 66." Eventually the other seven states on The Mother Road (Illinois, Missouri, Kansas, Oklahoma, Texas, New Mexico, and California) formed their own Route 66 associations dedicated to its preservation and successfully preserved portions of their own.
Angel Delgadillo's work to revitalize and preserve Route 66 has earned him many nicknames. He's known as "The Father of the Mother Road," "The Ambassador," "The Mayor of the Mother Road," and, most famously, "The Guardian Angel of Route 66." He also helped solidify Seligman's nickname as The Birthplace of Historic Route 66."
Angel continued cutting har in his Route 66 barbershop until his retirement on July 7, 2022, the 75th anniversary of his first professional haircut. He was 95 years old.
After his retirement, the barbershop portion of the shop was converted to a museum, celebrating his and Seligman's legacy on Route 66.
Today you can visit Angel & Vilma Delgadillo's Original Route 66 Gift Shop, in Seligman, Arizona. Stop inside to peruse the souvenirs and purchase that perfect memento to commemorate your stop in the "Birthplace of Route 66." There are t-shirts, magnets, shotglasses, postcards, mugs, and just about anything you might want to collect.
Take some time to peruse the museum, housed in Angel's former barbershop. It is filled with photos, antiques, and memorabilia, including his barber chair with a cardboard cutout of Angel himself.
And don't forget to keep it in the family and head down the street to Snow Cap Drive-In, which was opened in 1953 by his brother, Juan.
More photos of Angel & Vilma Delgadillo's Original Route 66 Gift Shop in Seligman, Arizona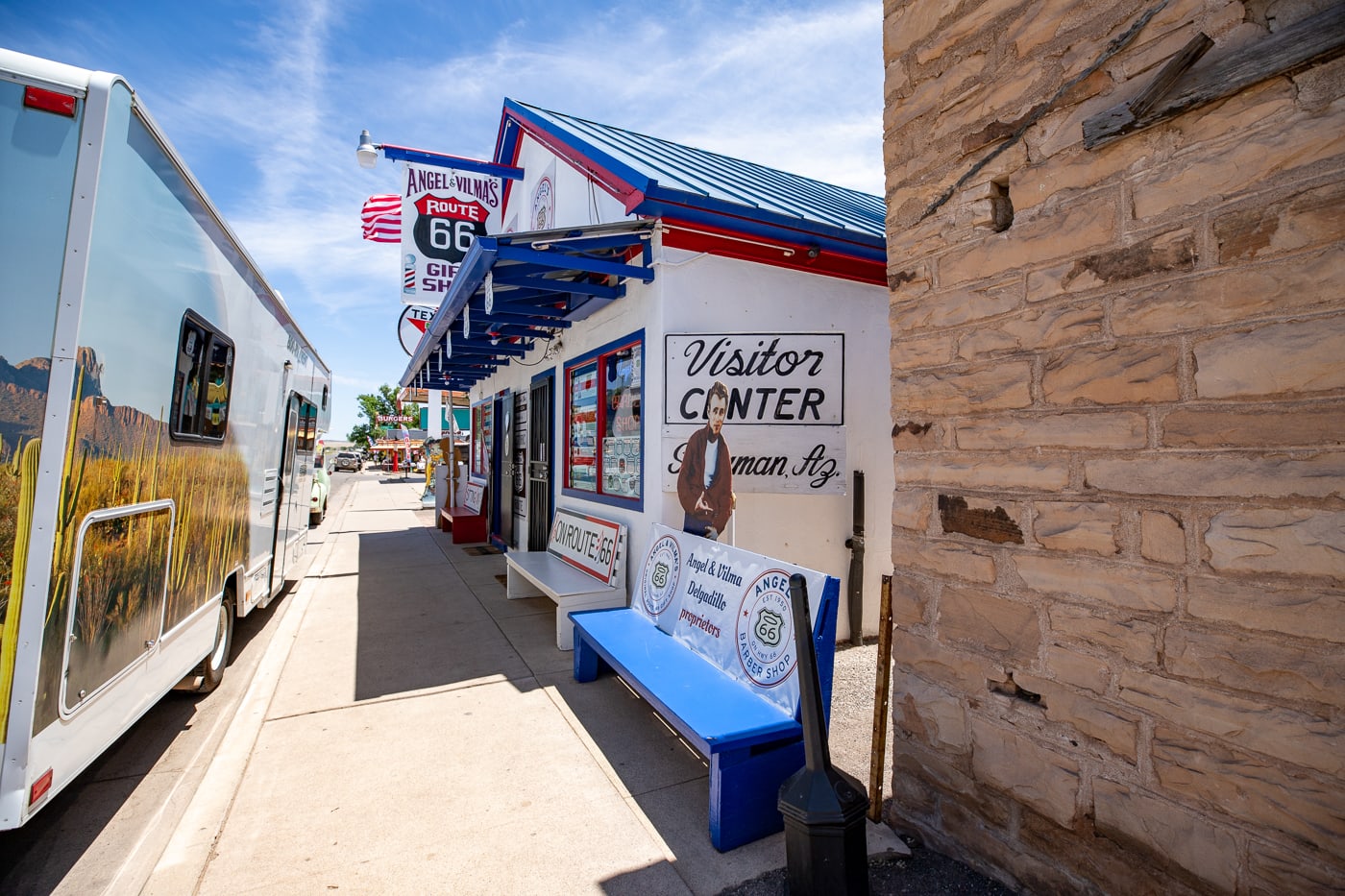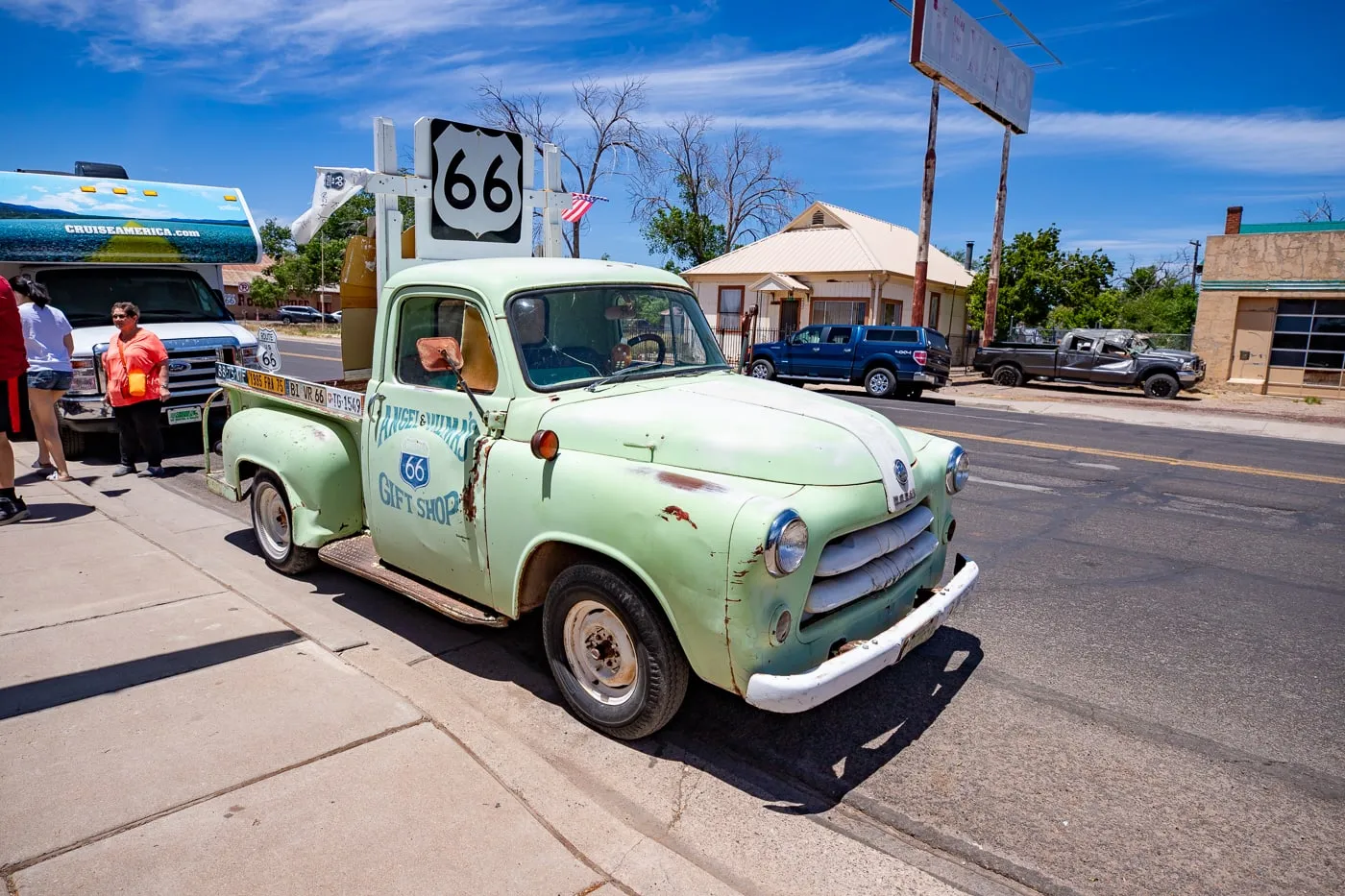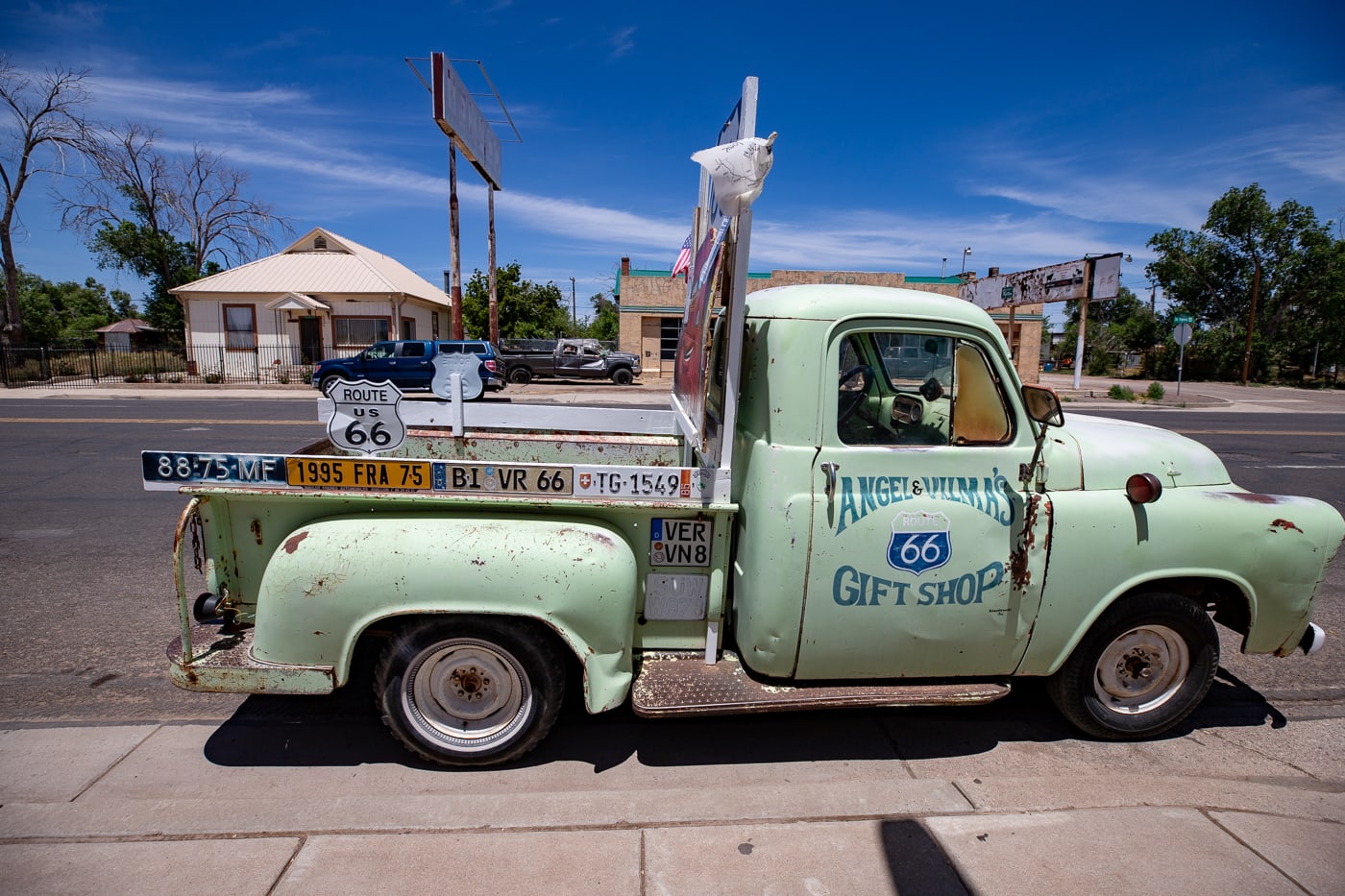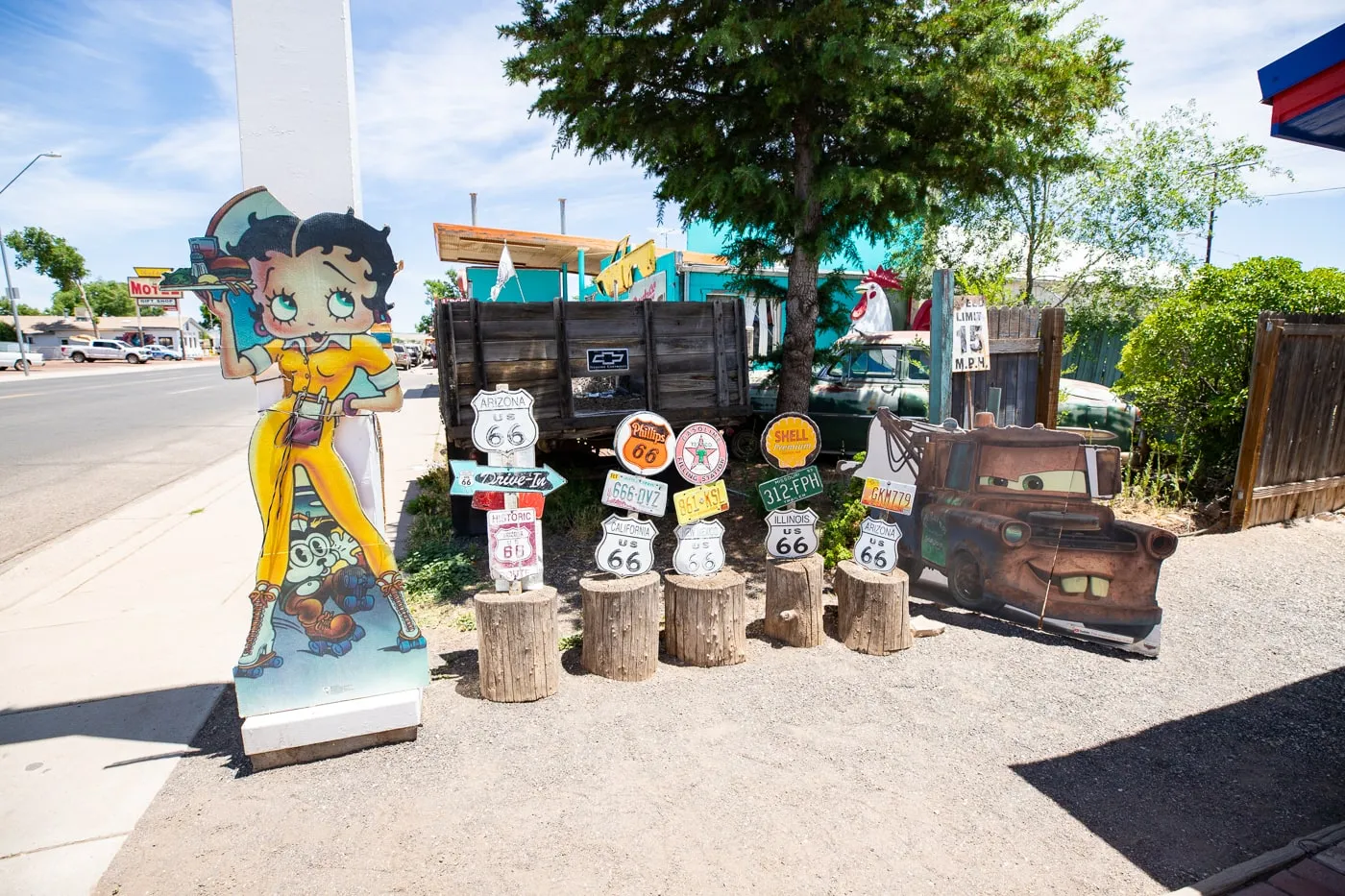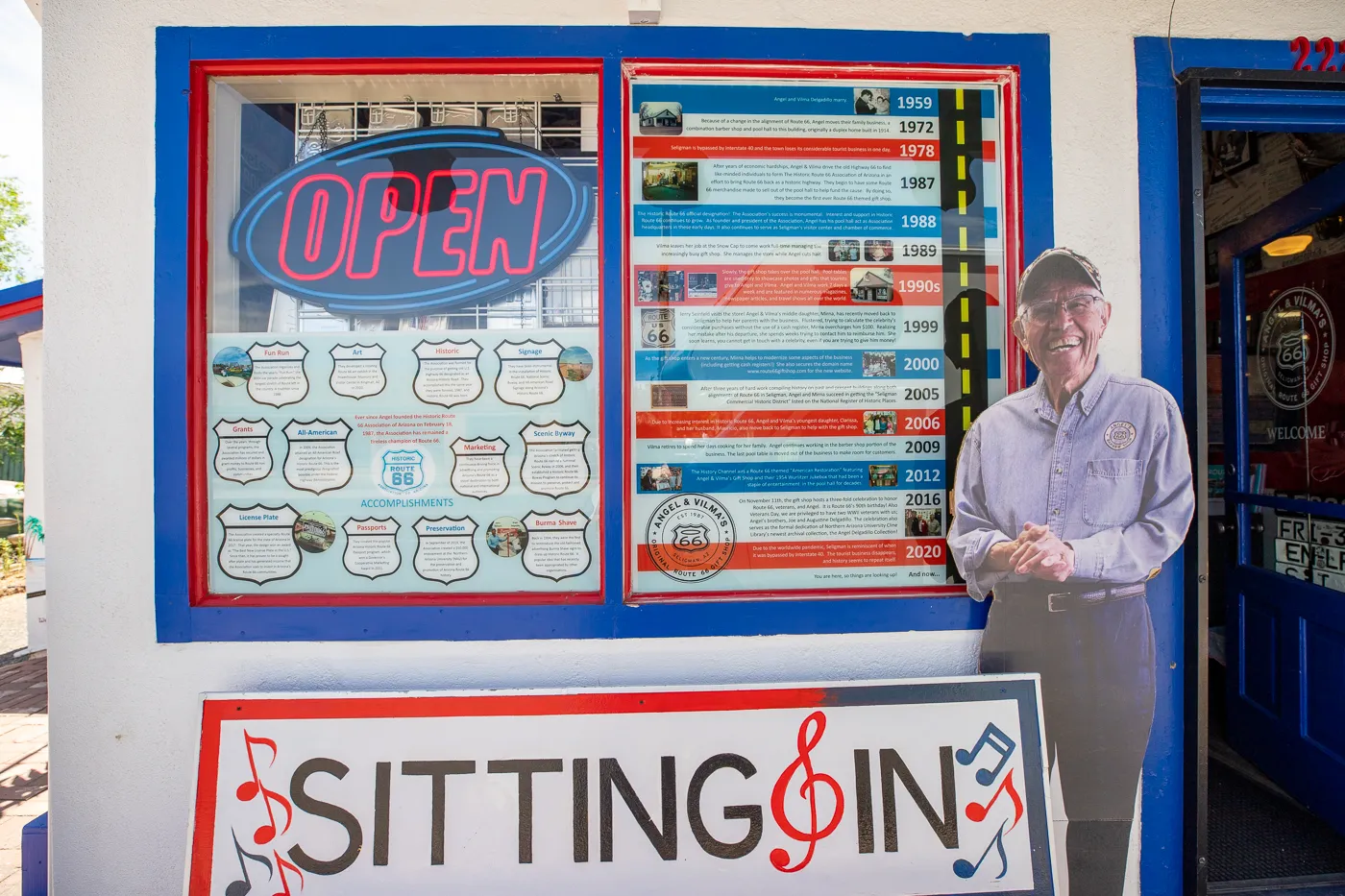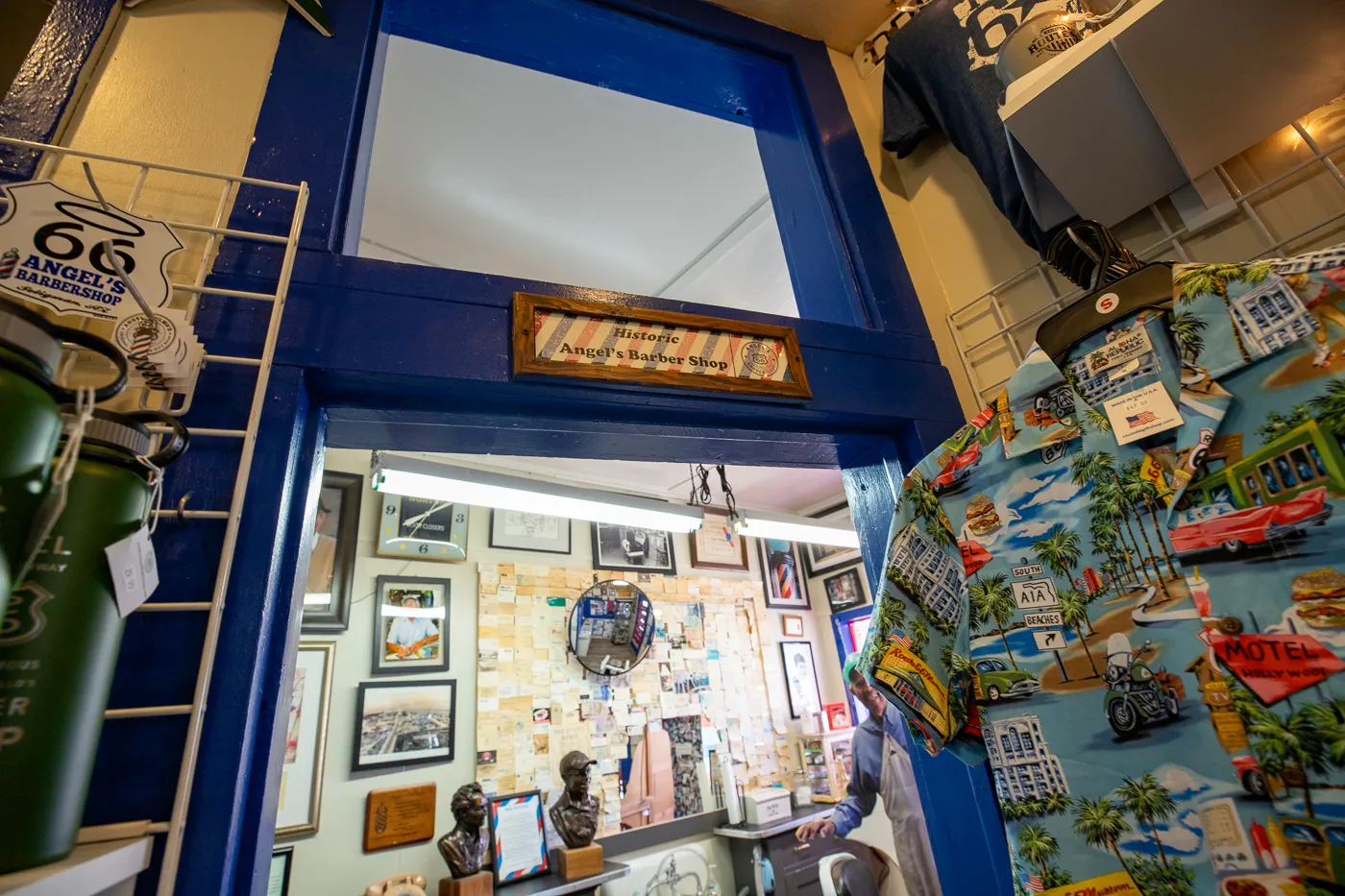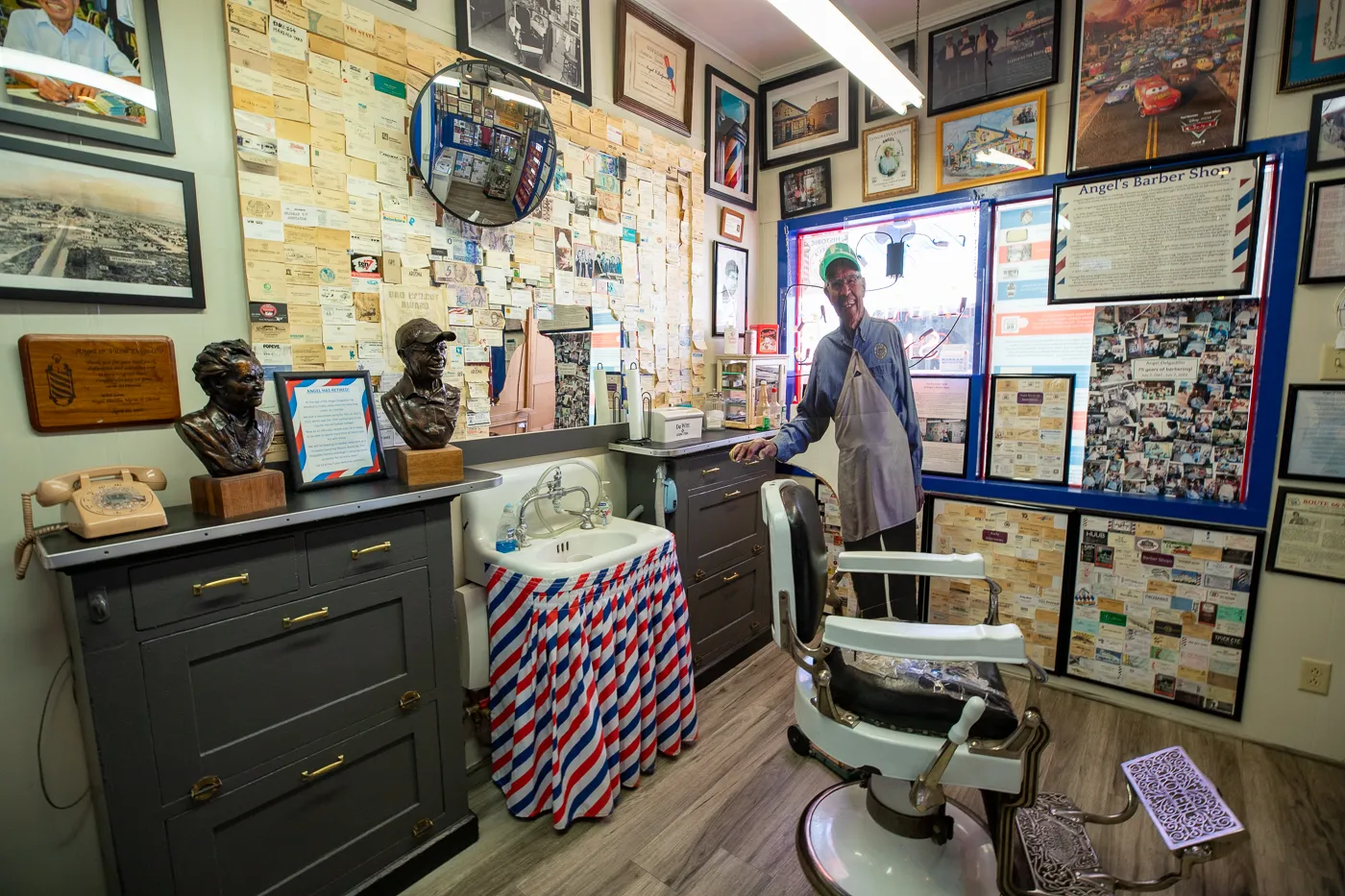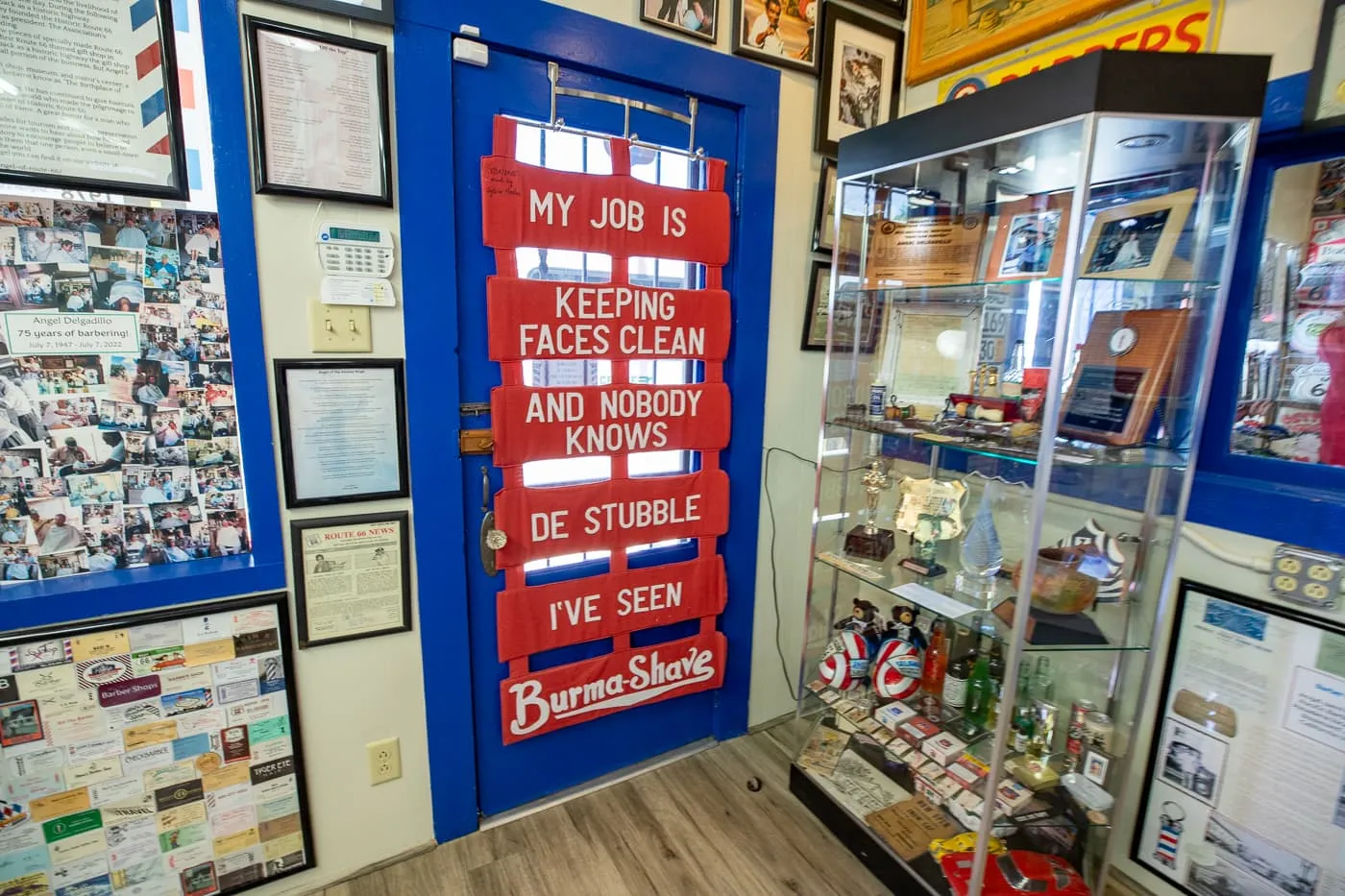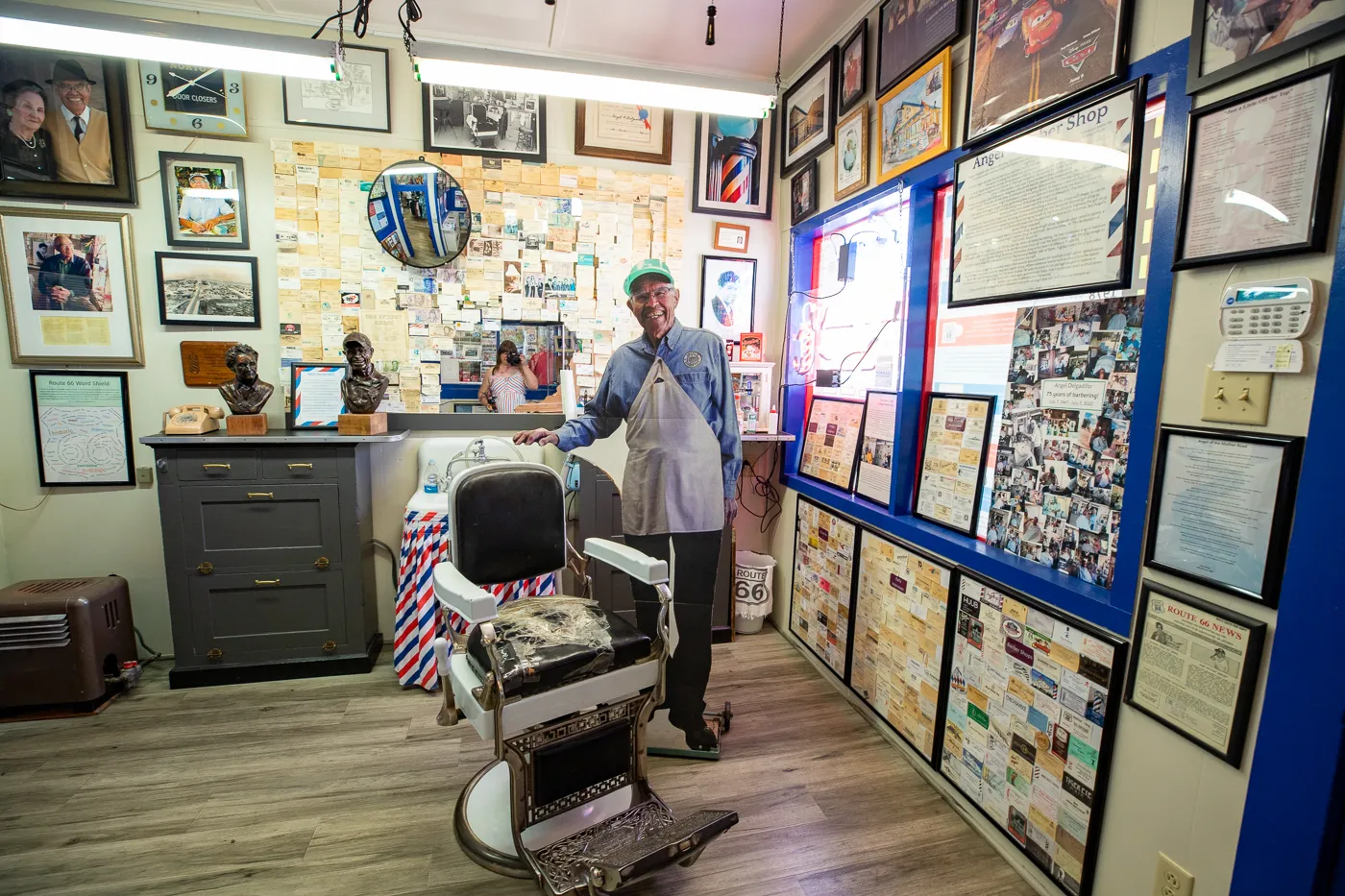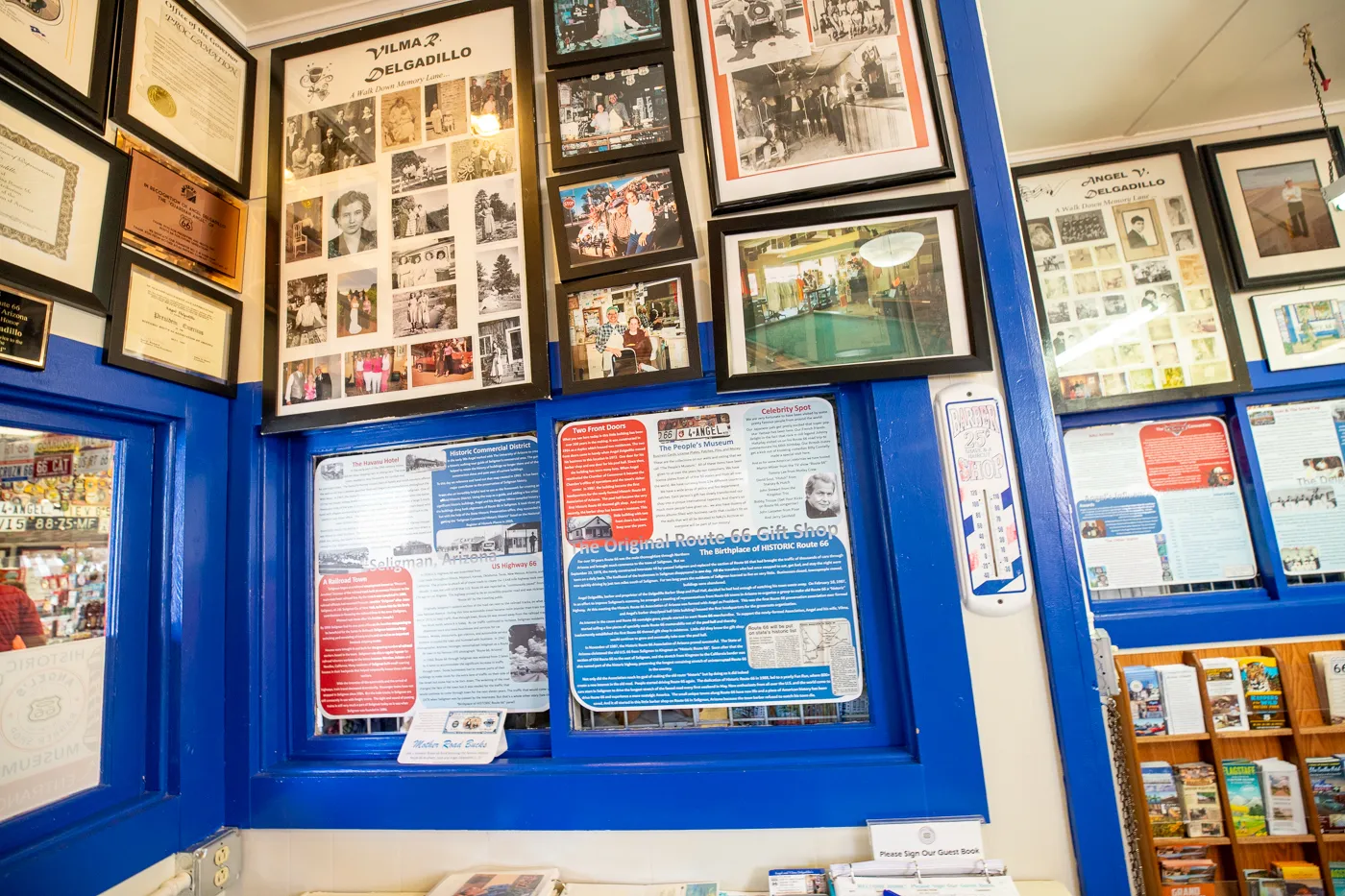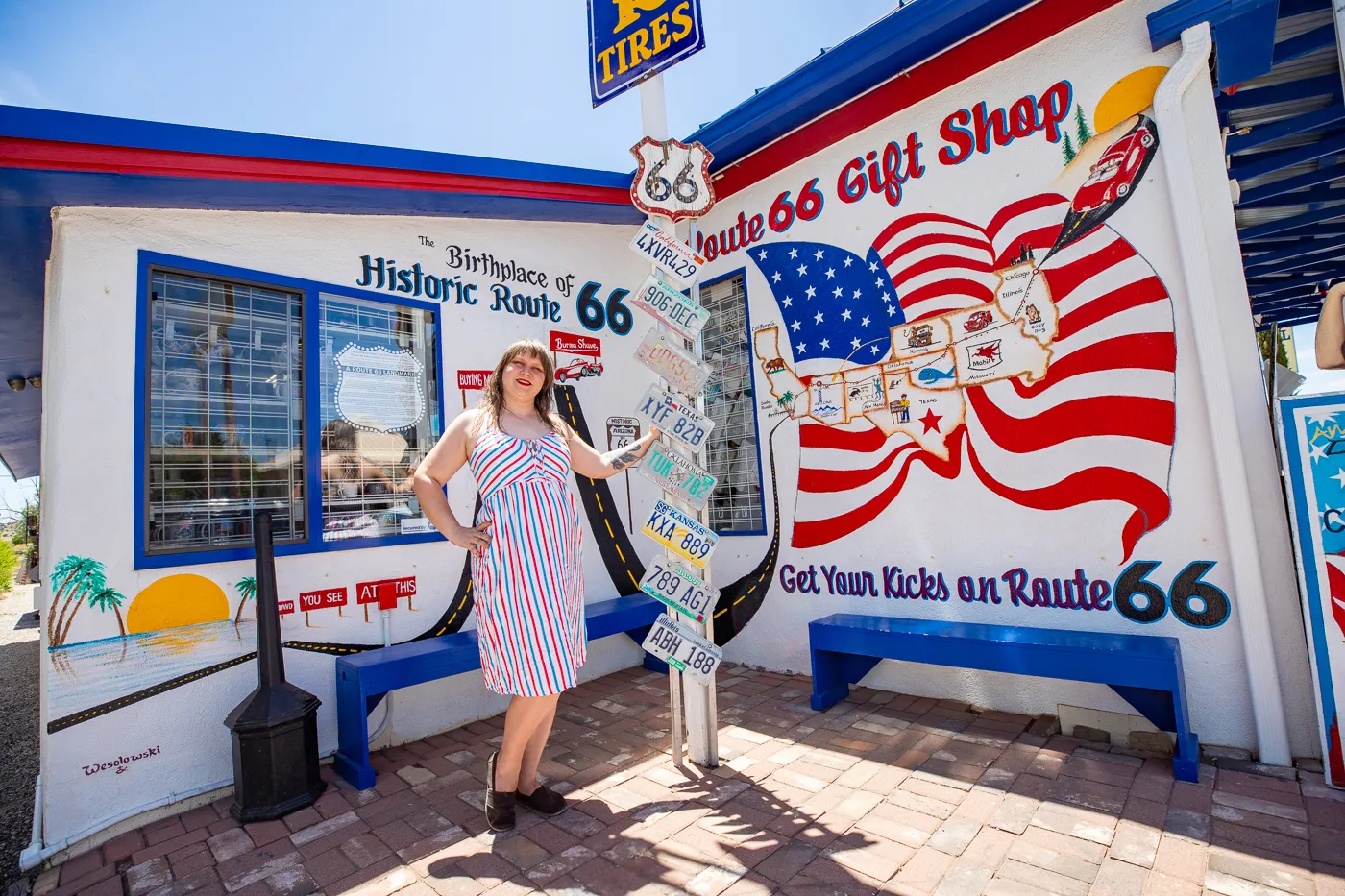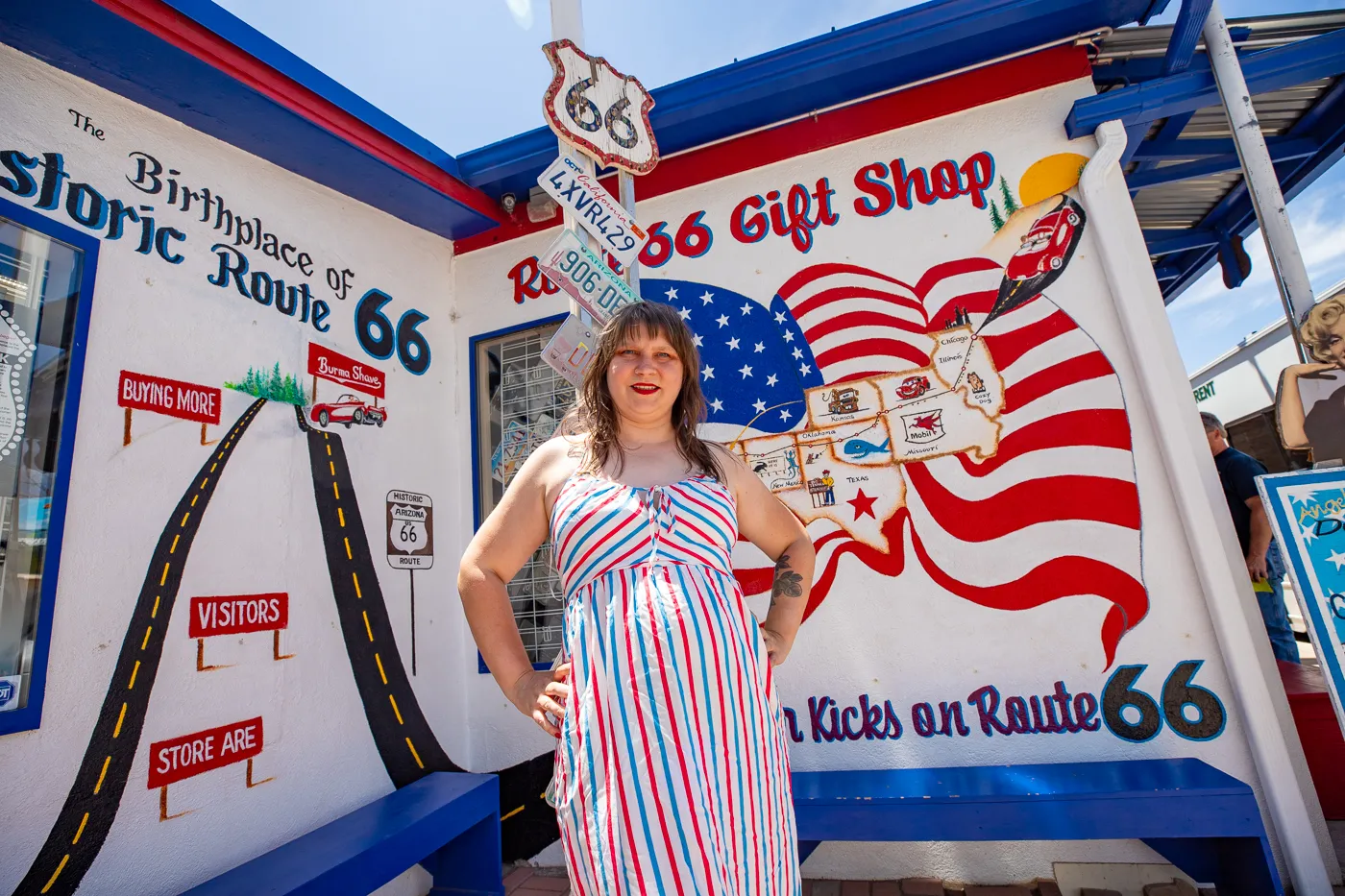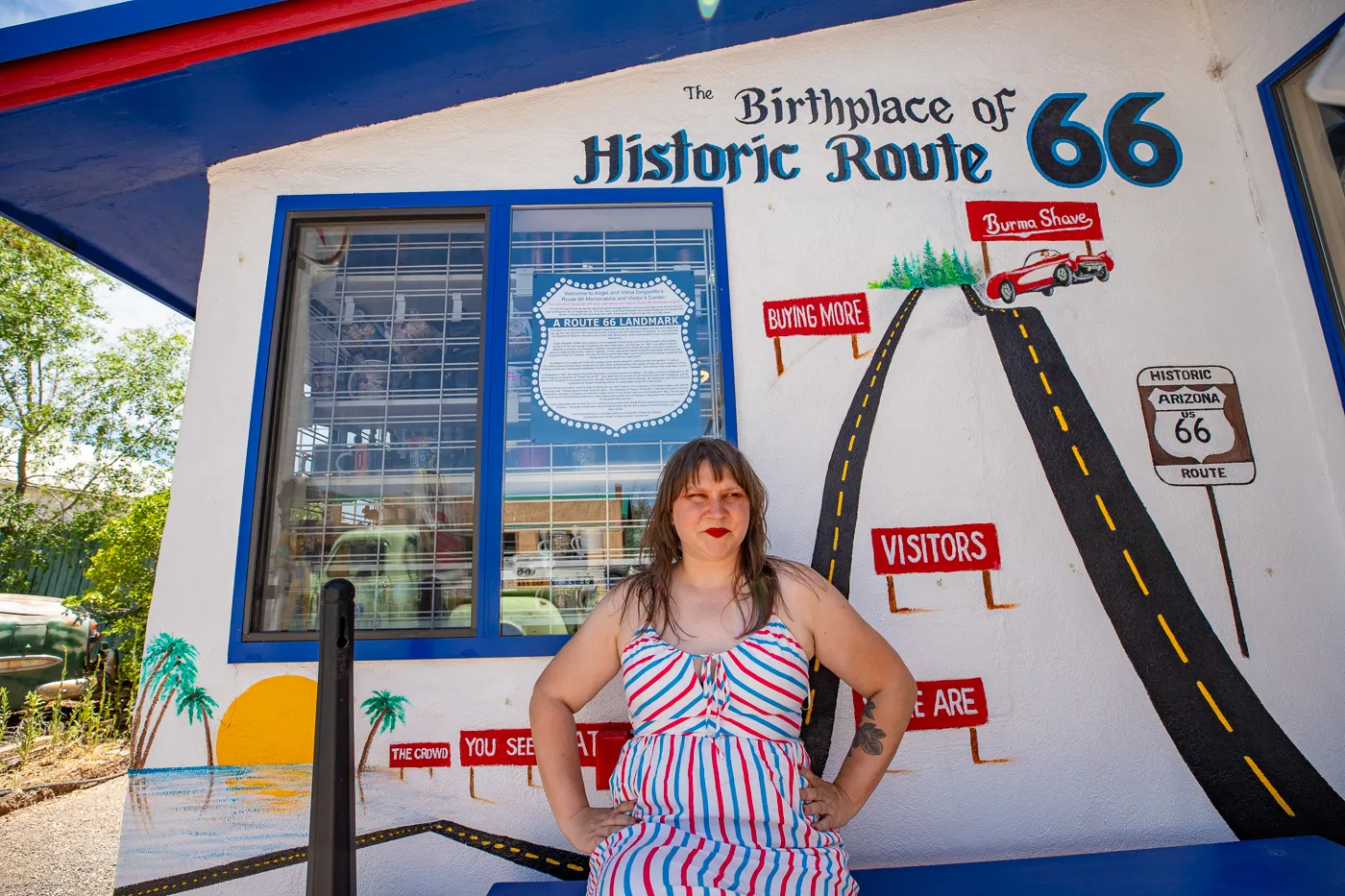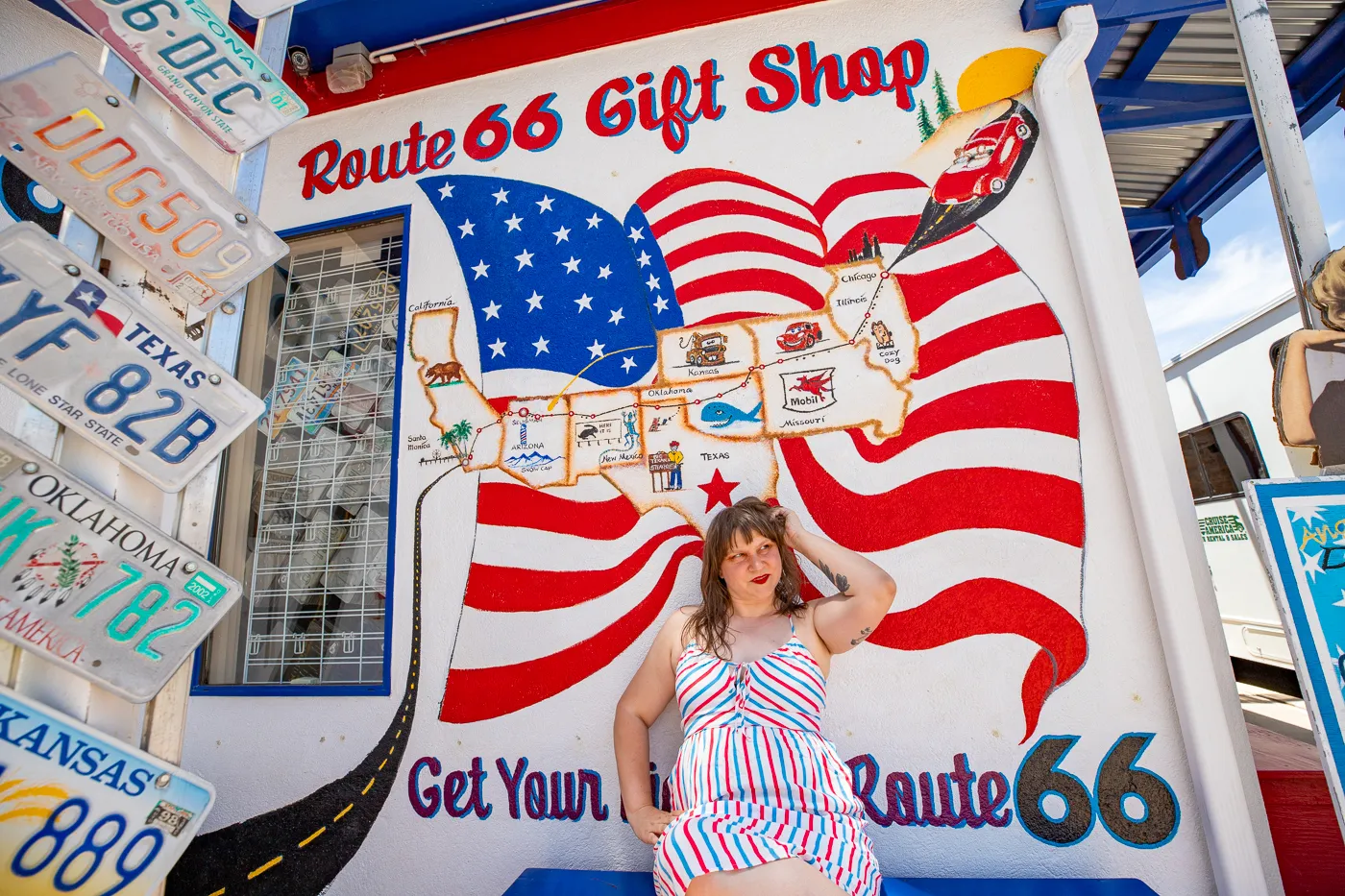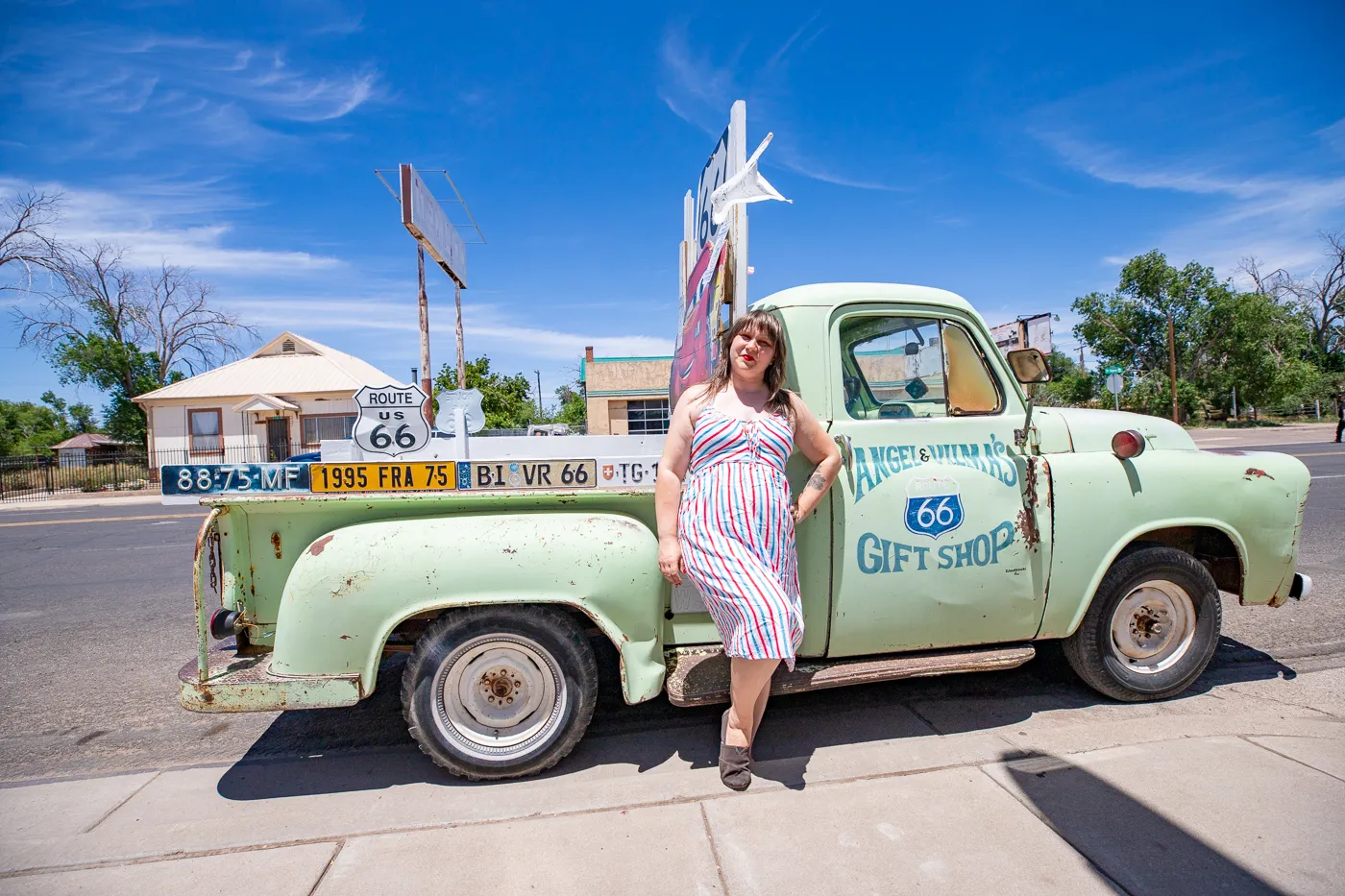 While visiting Seligman be sure to also visit these other must-see Arizona Route 66 attractions: the Seligman Grocery Mural, Delgadillo's Snow Cap, Copper Cart and Route 66 Motoporium, Rusty Bolt, and Roadkill Cafe.
Angel & Vilma Delgadillo's Original Route 66 Gift Shop
Address: 22265 Historic Rte 66, Seligman, AZ 86337
Cost: Free to See
Hours: 8am-5:30pm, Daily
Pin this Arizona Route 66 attraction to add to your road trip itinerary: