Looking for some of the best breakfasts and Mexican food in Albuquerque that attracts locals, road trippers, and film crews alike? Take a break from the road and stop for a meal at Loyola's Family Restaurant in Albuquerque, New Mexico.
Loyola Baca opened Loyola's in 1990, and quickly earned a faithful following. She sadly passed away in 2010, but today her daughter Sarah Cordova runs the place, continuing the legacy she left behind.
The menu is full of home-cooked meals and New Mexican favorites and is particularly popular for breakfast.
Breakfast choices include huevos rancheros, breakfast burritos, special three-egg omelettes, and "Button Buster" steak or pork chop and eggs served with homefries and a choice between tortilla, pancakes or toast .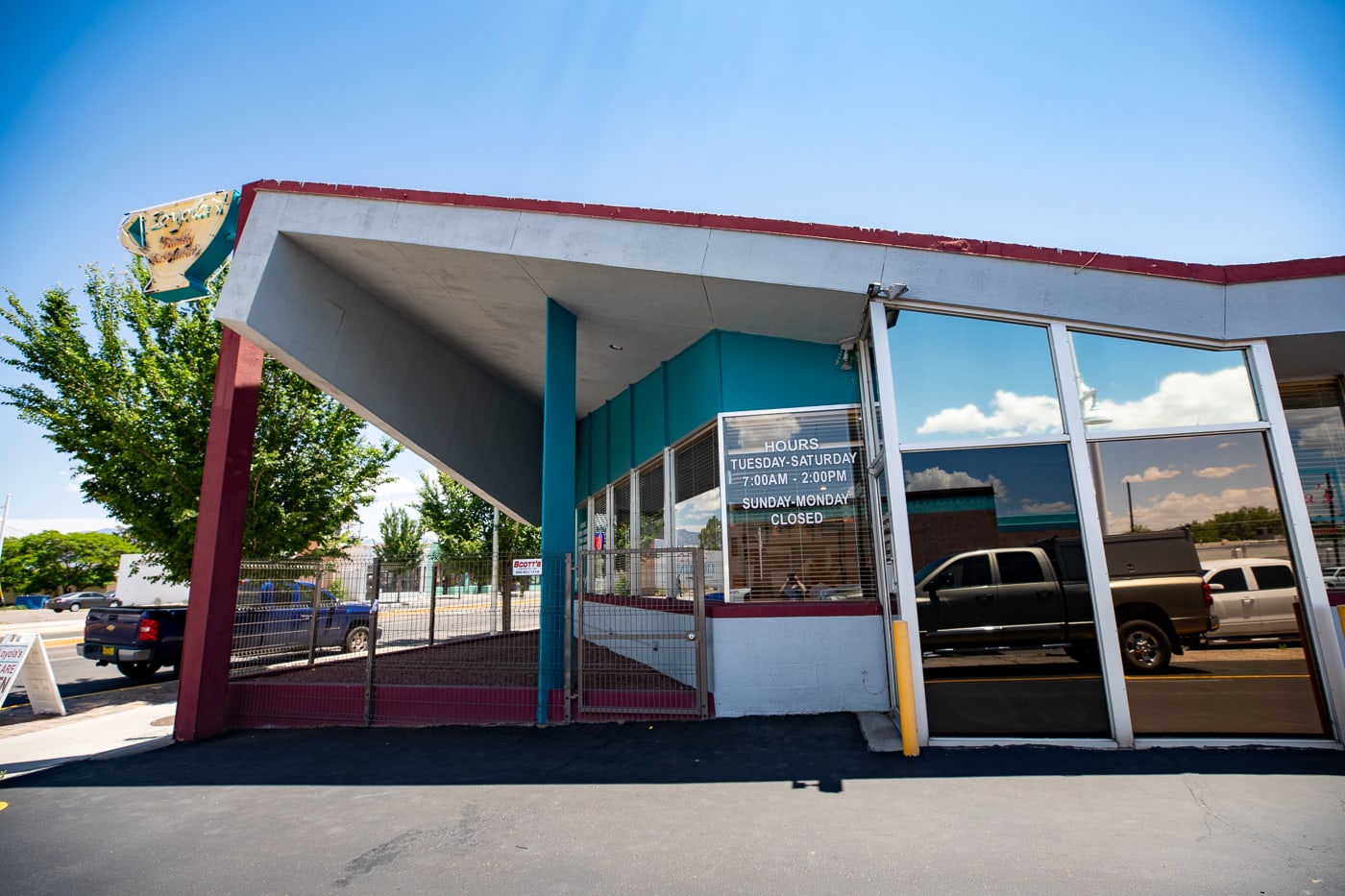 Their New Mexican favorites menu includes Tom's Special Burrito (a flour tortilla filled with roast beef, lettuce, tomatoes, onion, and sour cream, topped with cheddar cheese and chile), the La Casa Combination Plate (with  taco, 1 enchilada, and 1 tamale), a Super Enchilada Plate, and Posole. Get anything topped with red or green chile, or do Christmas style and get both! Many entrees also come with a New Mexican favorite on the side: Sopapilla.
I got the Chille Rellenos: two green chiles filled with gooey cheese, dipped in seasoned batter, deep fried, and smothered in red and green chile.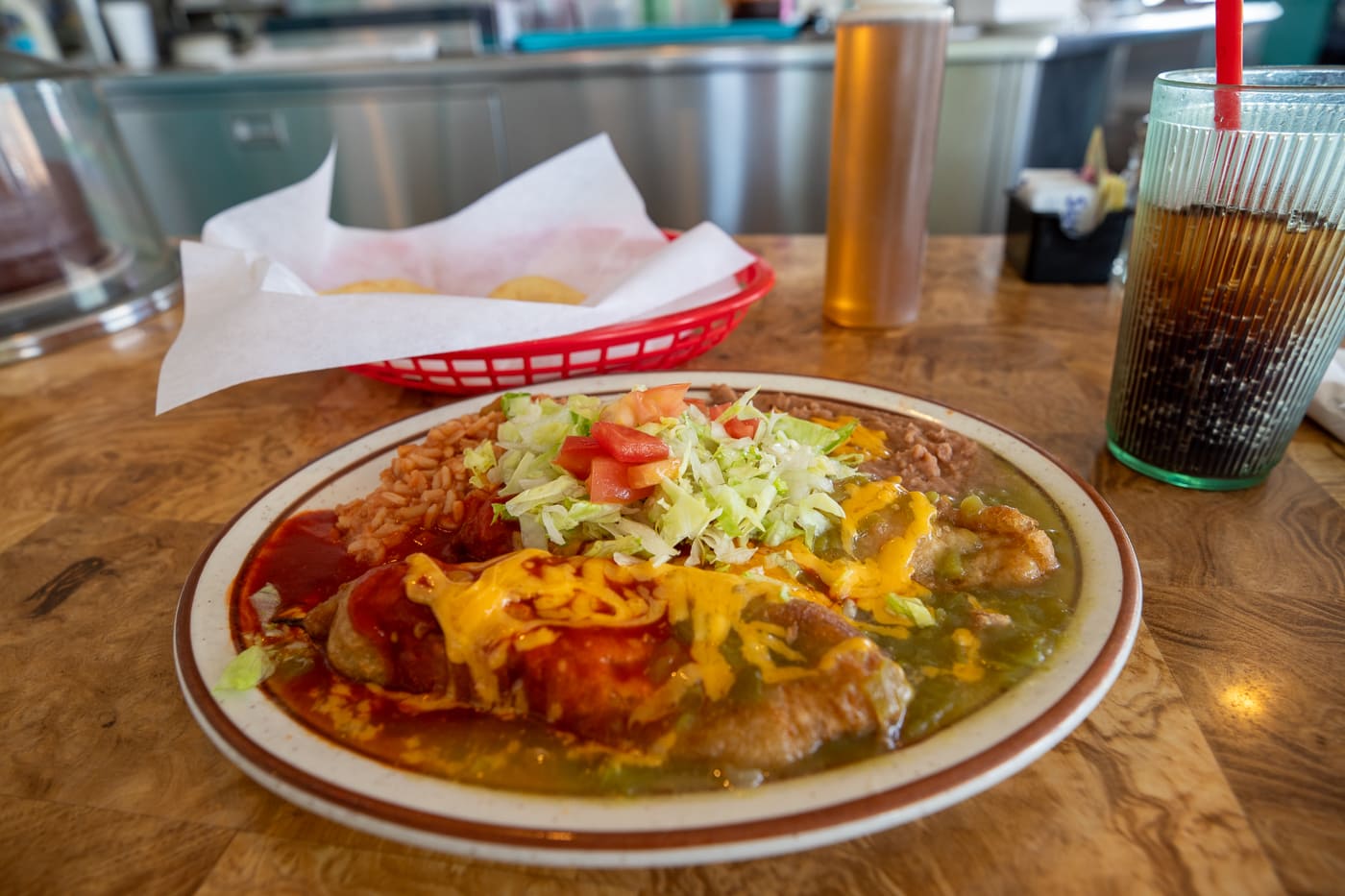 Loyola's Family Restaurant doesn't just attract Route 66 diners, it also attracts film crews. The restaurant has been the backdrop for movies like In Plain Sight and Terminator: The Sarah Connor Chronicles, as well as countless commercials. But it's most recognizable roles come from its appearances in the TV shows Breaking Bad and Better Call Saul. It is particularly a favorite dining spot of the character Mike Ehrmantraut and him and others are seen dining and making deals there throughout both series. You'll even pass it on the local Breaking Bad RV tour!
Whether you plan to stop by for breakfast or lunch on your Route 66 road trip or stop by in a Breaking Bad RV, add this Route 66 restaurant to your travel itinerary!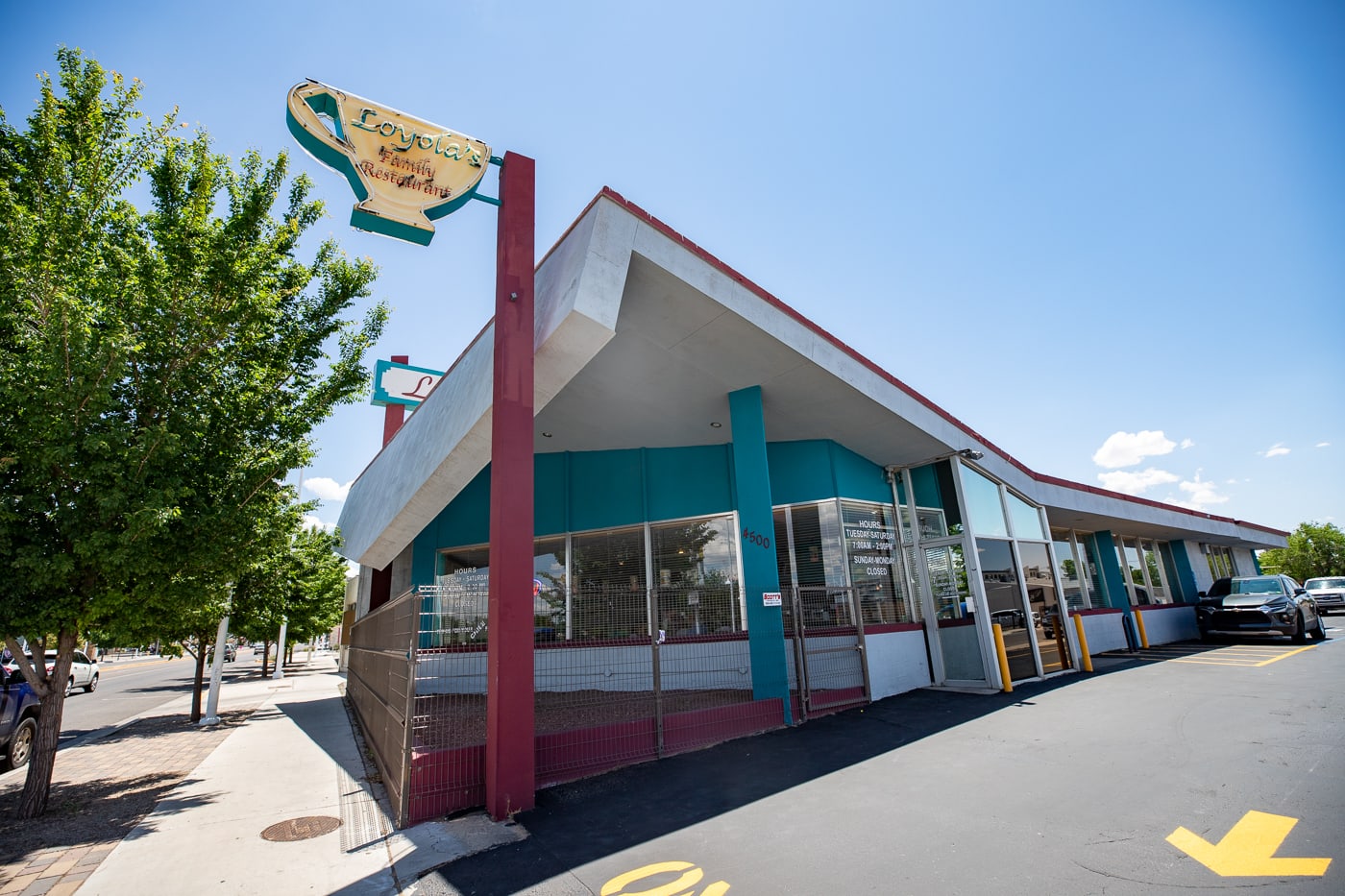 Loyola's Family Restaurant
Address: 4500 Central Ave SE, Albuquerque, NM 87108
Cost: Menu Items Vary
Hours: 6am-2pm, Tuesday-Saturday; Closed Sunday and Monday
Pin this Albuquerque Route 66 Restaurant to save for your road trip itinerary: