Sleep under the "stars" by the glow of a neon light. El Trovatore Motel in Kingman, Arizona is known for being one of the best motels on Route 66, for once attracting some of the biggest stars in Hollywood, and for its famous neon sign. Pull off the road, book a room, and spend the night in one of their Hollywood themed rooms on Route 66!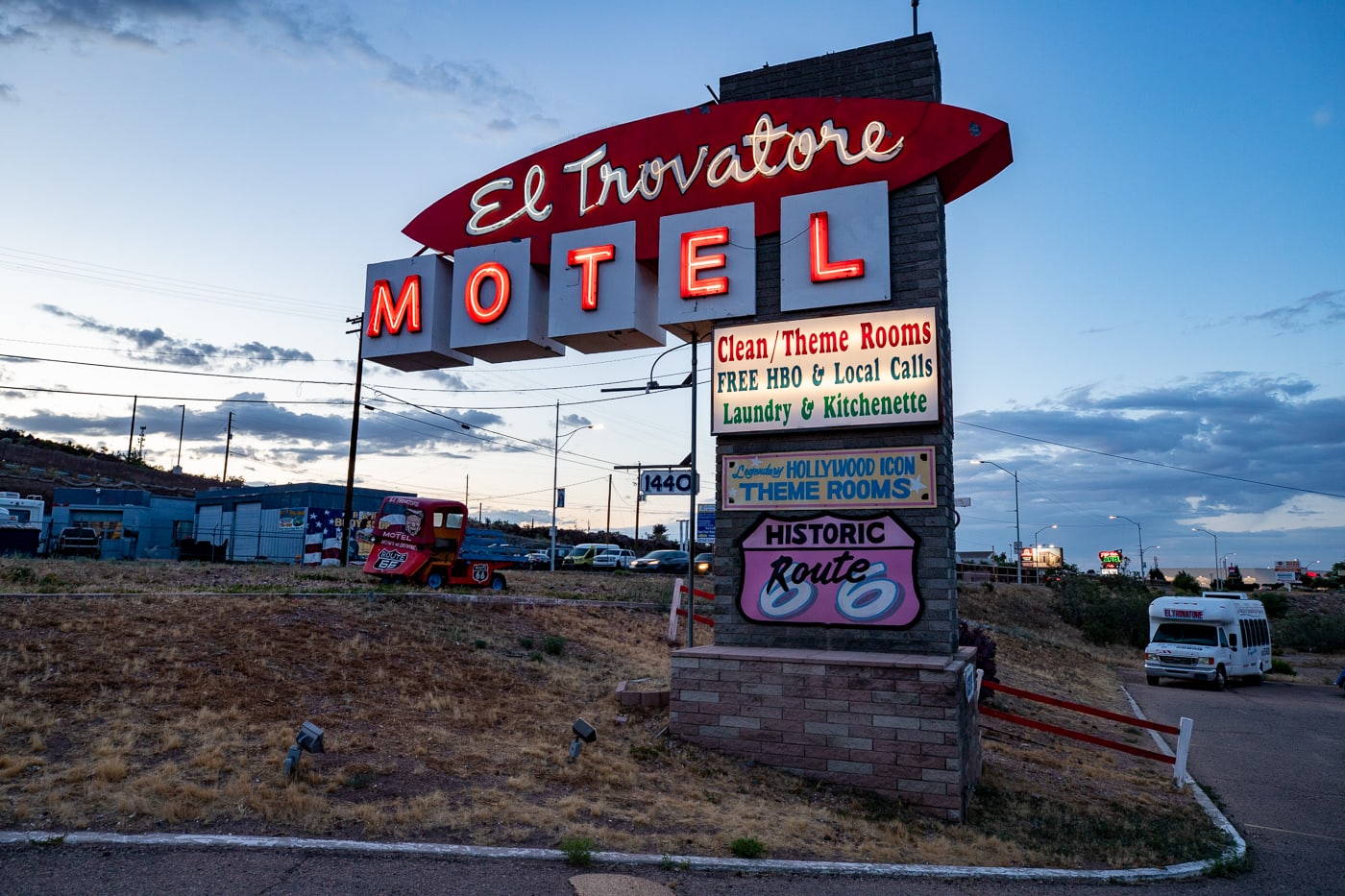 "Trovatore" is Italian for troubadour or traveler, making it a fitting name for a motel built along one of the most traveled roads in America. It's been attracting travelers since it opened in 1939.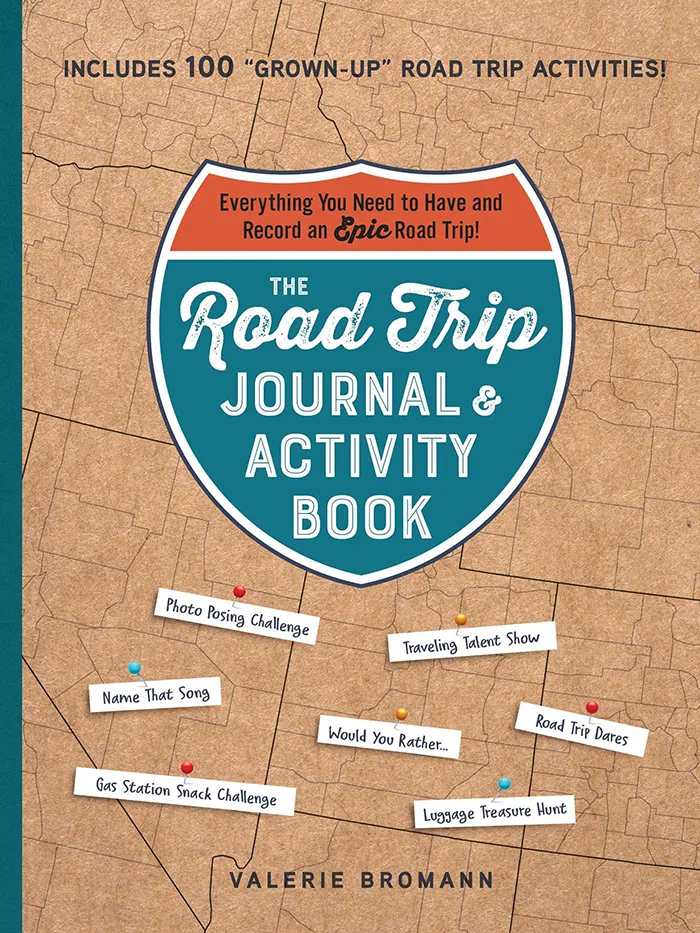 The Road Trip Journal & Activity Book
Everything You Need to Have and Record an Epic Road Trip!
Enjoy fun games and challenges to pass the time on your next road trip and have a keepsake to look back on for years to come with this entertaining must-have for your next vacation.
The business started in 1937, originally operating as a service station and cafe. The tourist court was added later in 1939 and was the first air-conditioned motel in the state.
El Trovatore was built by developer John E. Miller, who built the first hotel in Las Vegas in 1906, the Sal Sagev (that's Las Vegas spelled backwards). The motel attracted many celebrities through the years, including Marilyn Monroe, Clark Gable, Jeff Chandler, Charles Bronson, Jane Russell, James Dean, and Don Knotts.
The motel itself consists of several single-story buildings with drive-up private entrances. Built around the parking lot, as you drive in, you'll see a giant Route 66 shield painted on the pavement that welcomes you in. The walls of the motel are covered in fun murals, including Route 66 imagery, Looney Tunes, and other cartoon characters.
While much of the property does show its age, it has everything you'd hope from a Route 66 motel. There's free Wifi, free parking, cable TV, microwaves, small refrigerators, and, of course, air conditioning.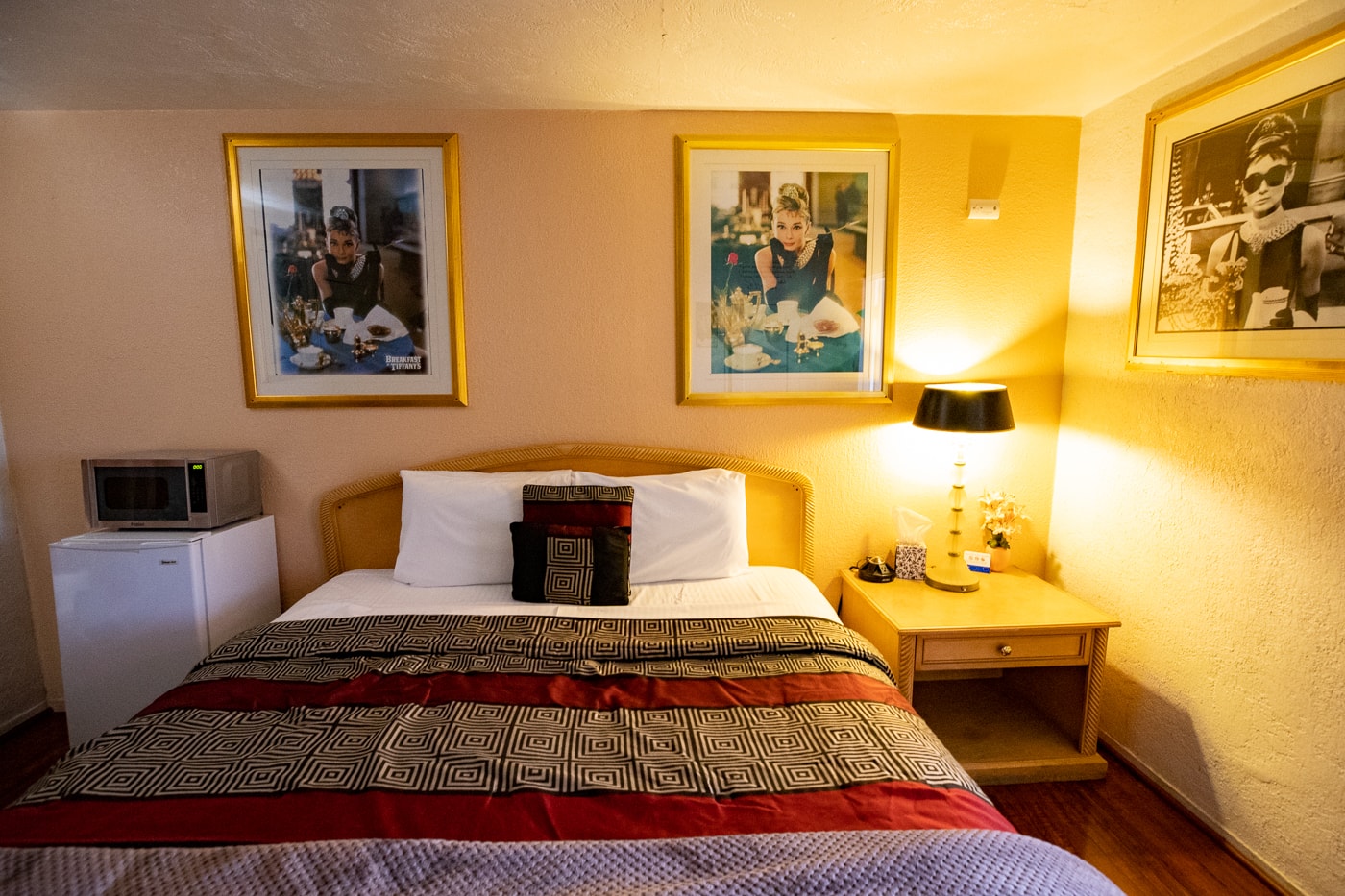 The rooms are all themed rooms, based around different Hollywood stars. Spend the night in the Marilyn Monroe room, the James Dean room, the Elvis room, the John Wayne room, or, like I did, the Audrey Hepburn room. There are pictures and quotes on the wall to let you know which Hollywood star you're sleeping with and, as you come into your room, and old classic movie will be playing on the TV for that extra touch.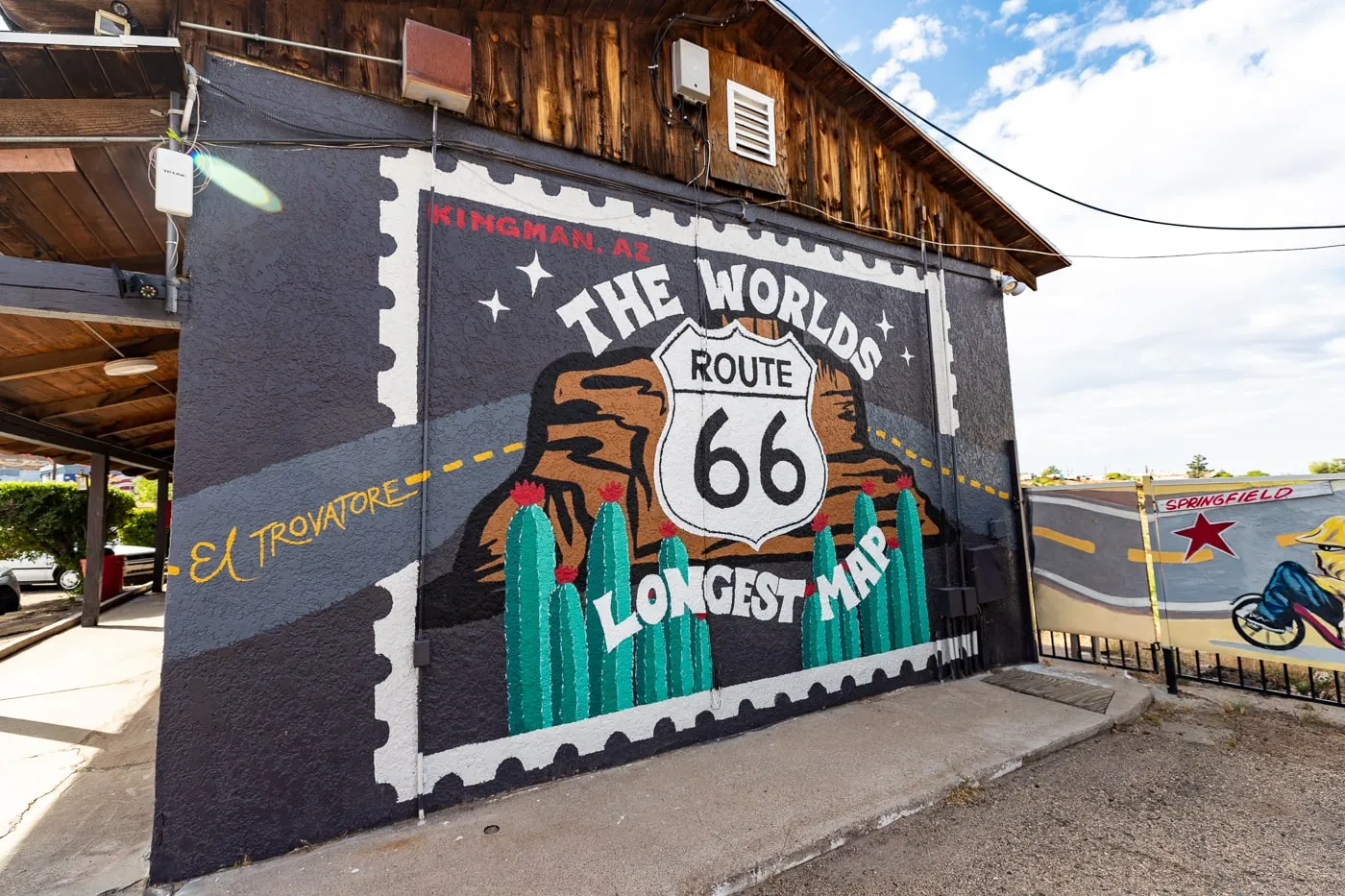 In 2023 the Route 66 motel was featured on the TV show Motel Rescue, where a designer came in and helped redo parts of the motel. This included renovating the lobby, updating two new retro super deluxe kings rooms (with road trip and Route 66 themes), and repainting the old "World's Longest Map of Route 66" that snaked around the building with a newer, more modern design.
Besides its celebrity status and decor, El Trovatore Motel is probably best known for its iconic 100-foot tall neon sign. Perched high on a brick structure on a hill in front, the motel's name lights up brightly in red and white each night. Whether you're spending the night or not, the neon sign makes for a fun roadside attraction, so pull over to take photos!
El Trovatore motel is pet, RV, trucker, motorcycle, group, and road tripper friendly. So pull over, book a room in a Route 66 theme room, and spend the night sleeping under the Hollywood stars.
More Photos El Trovatore Motel in Kingman, Arizona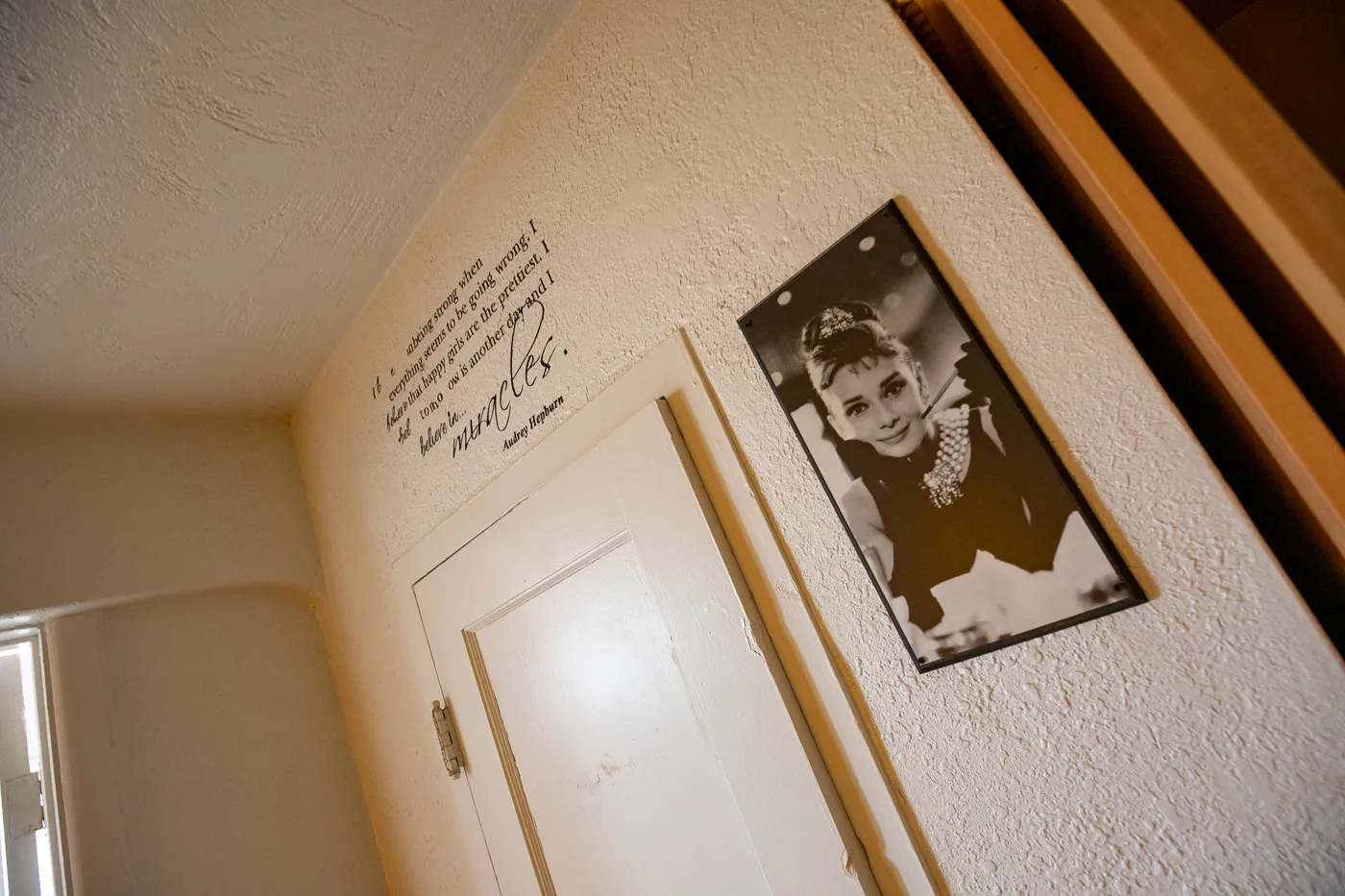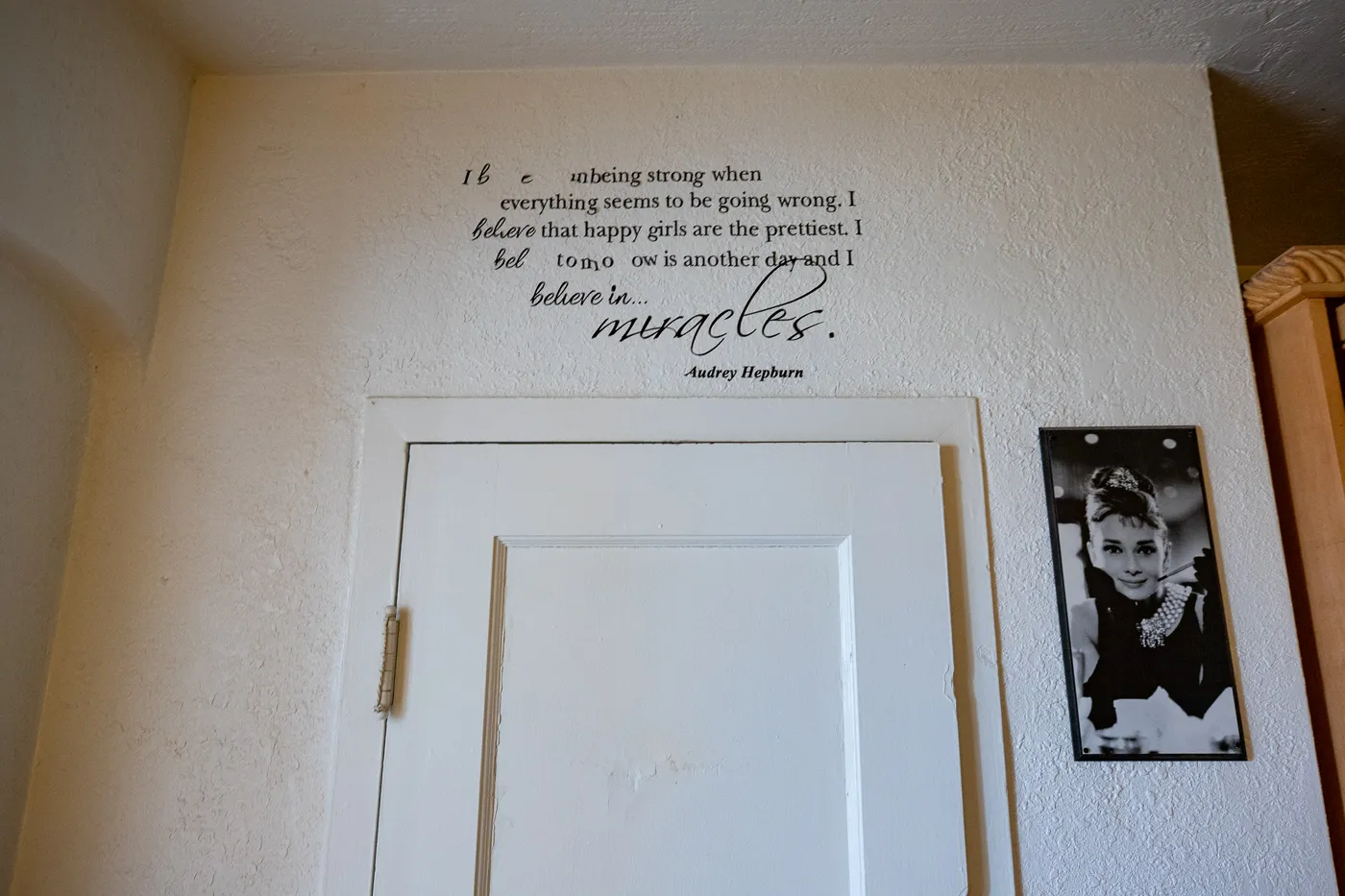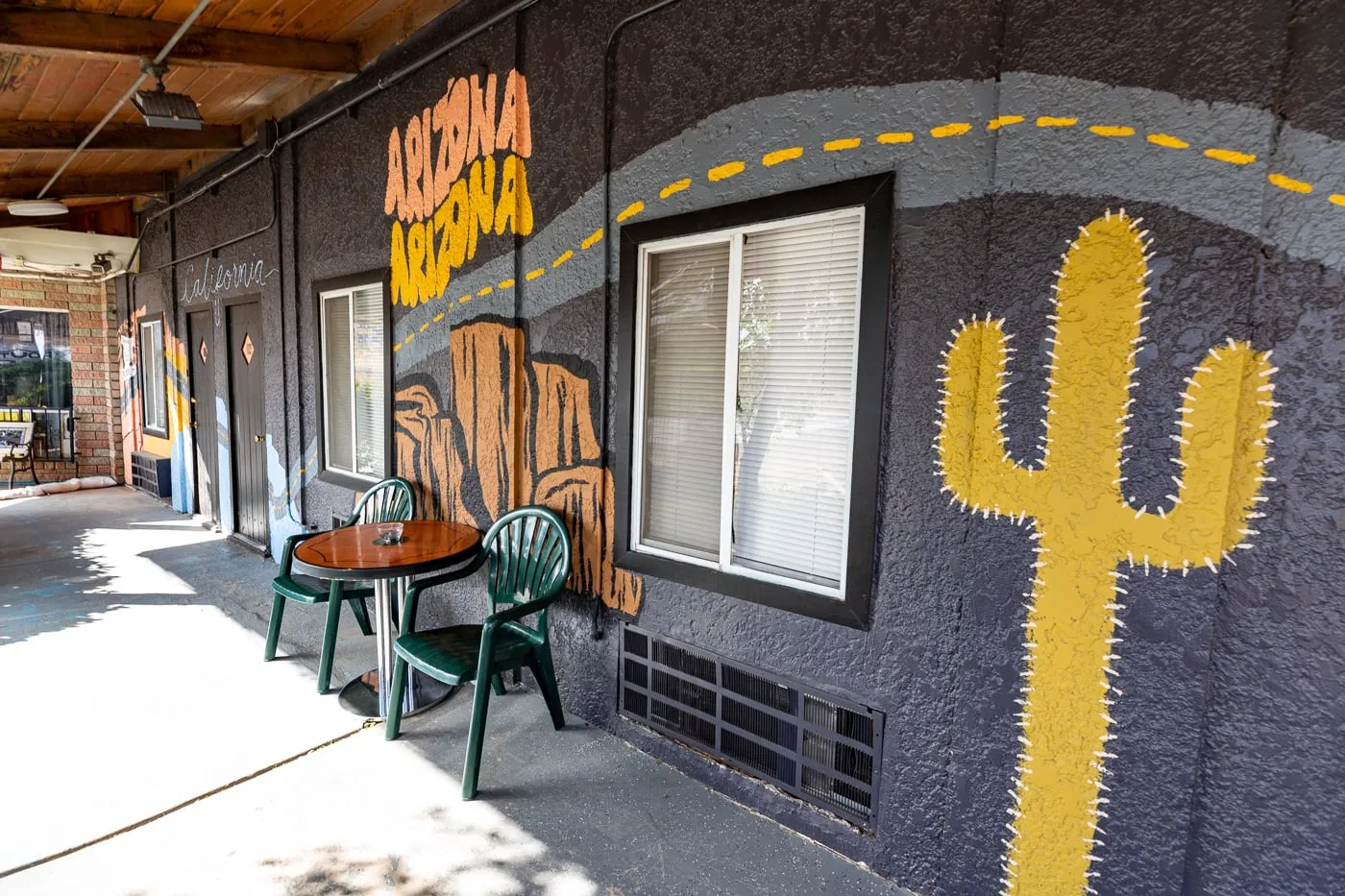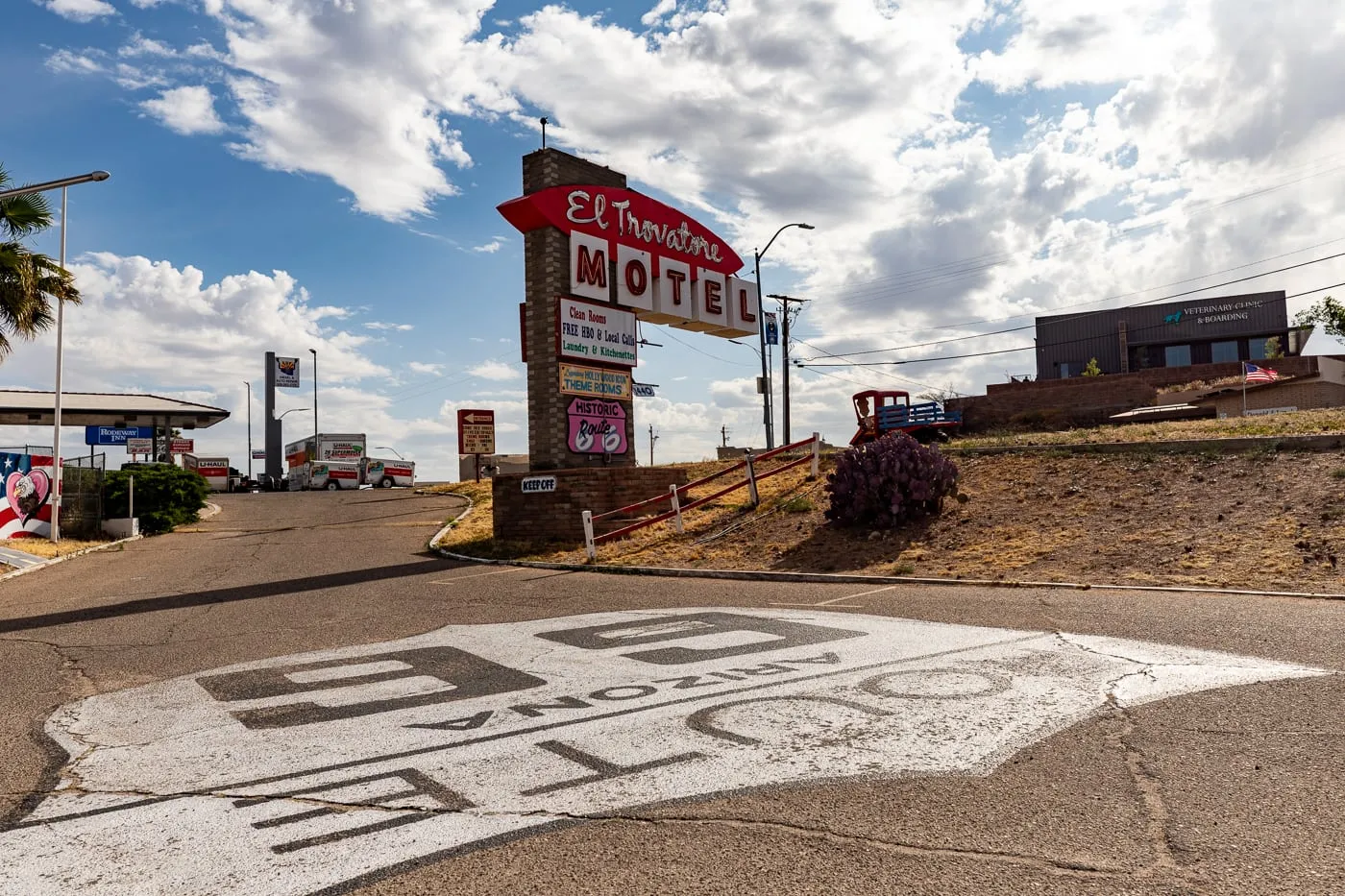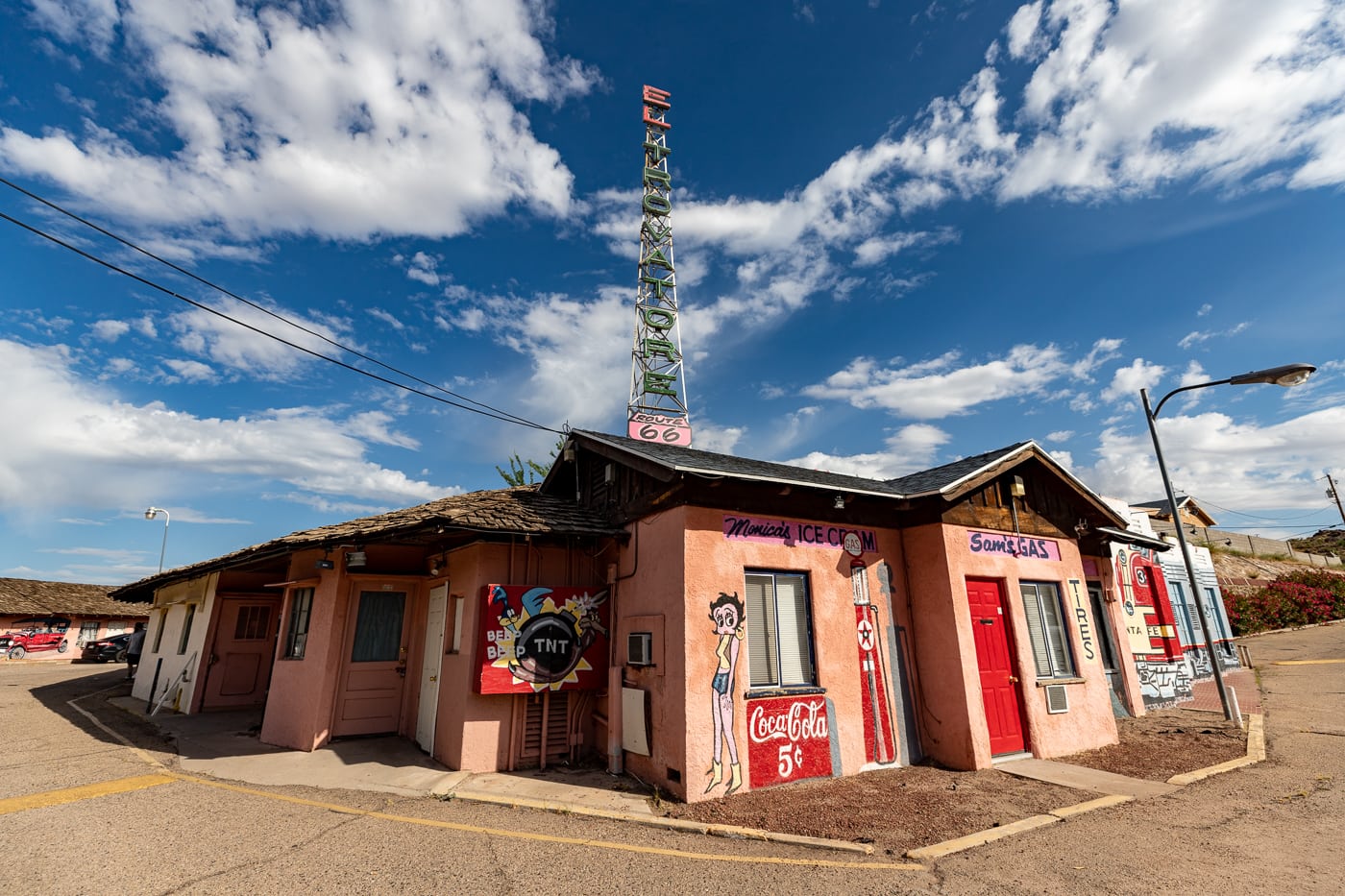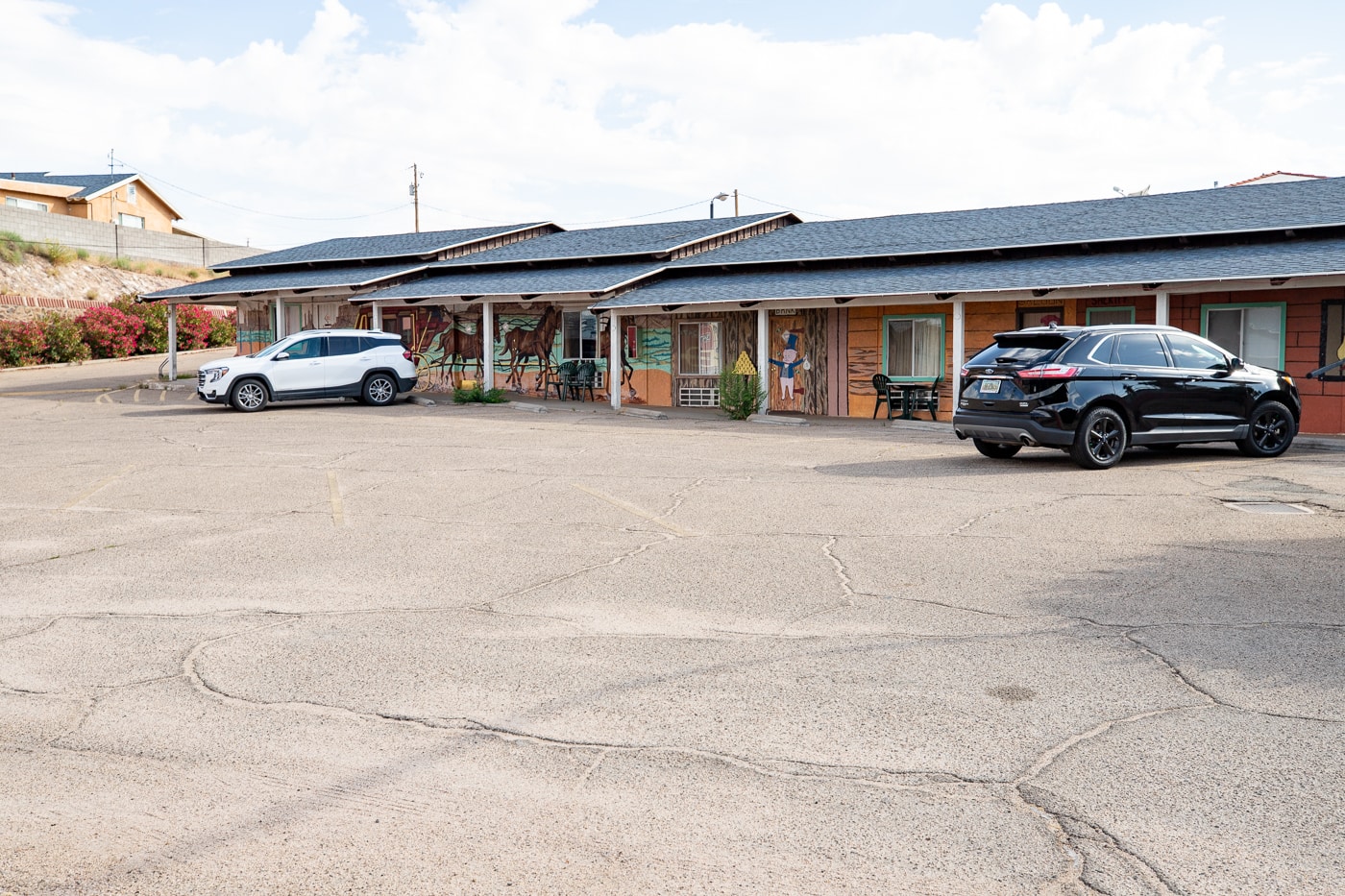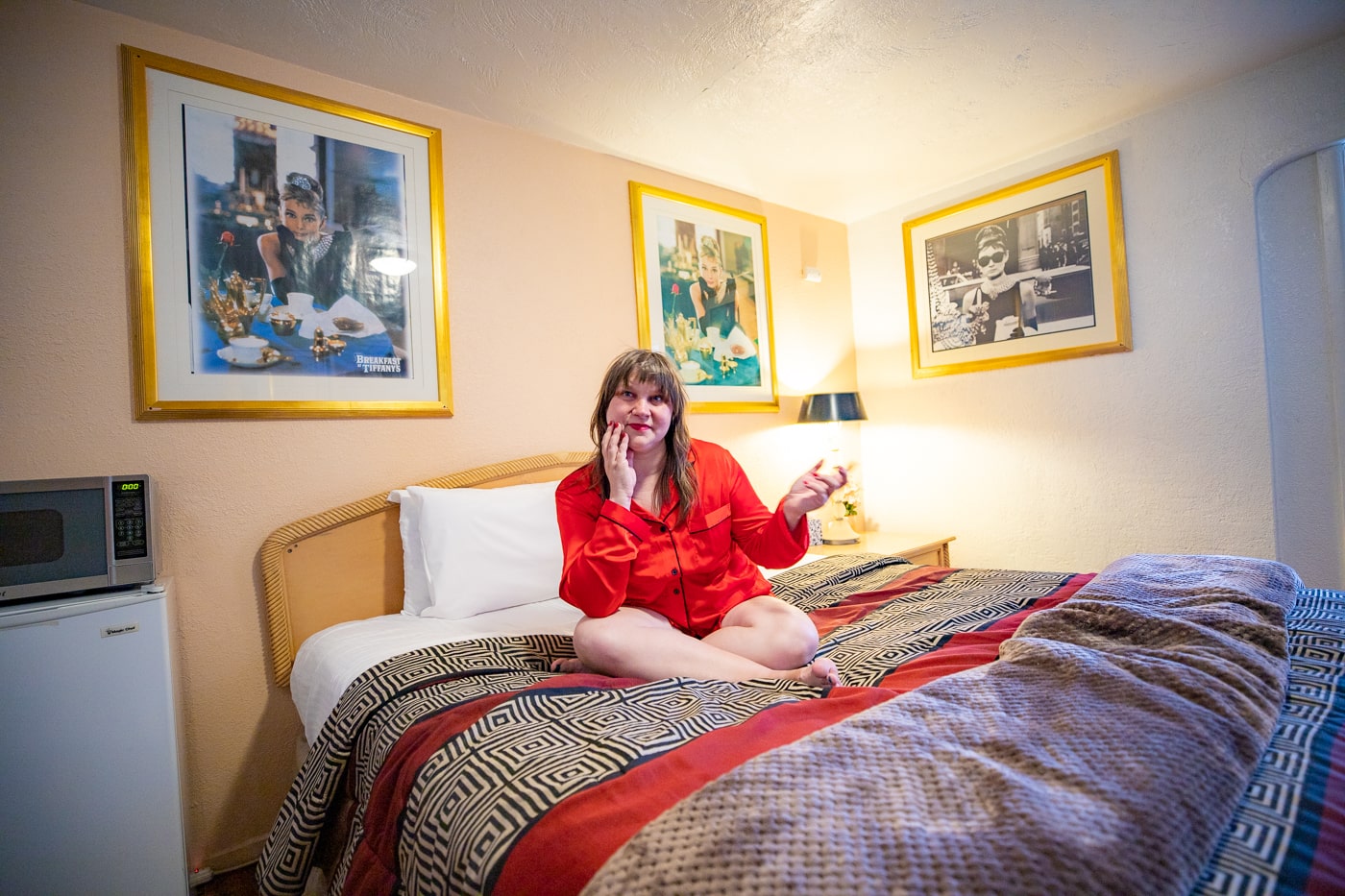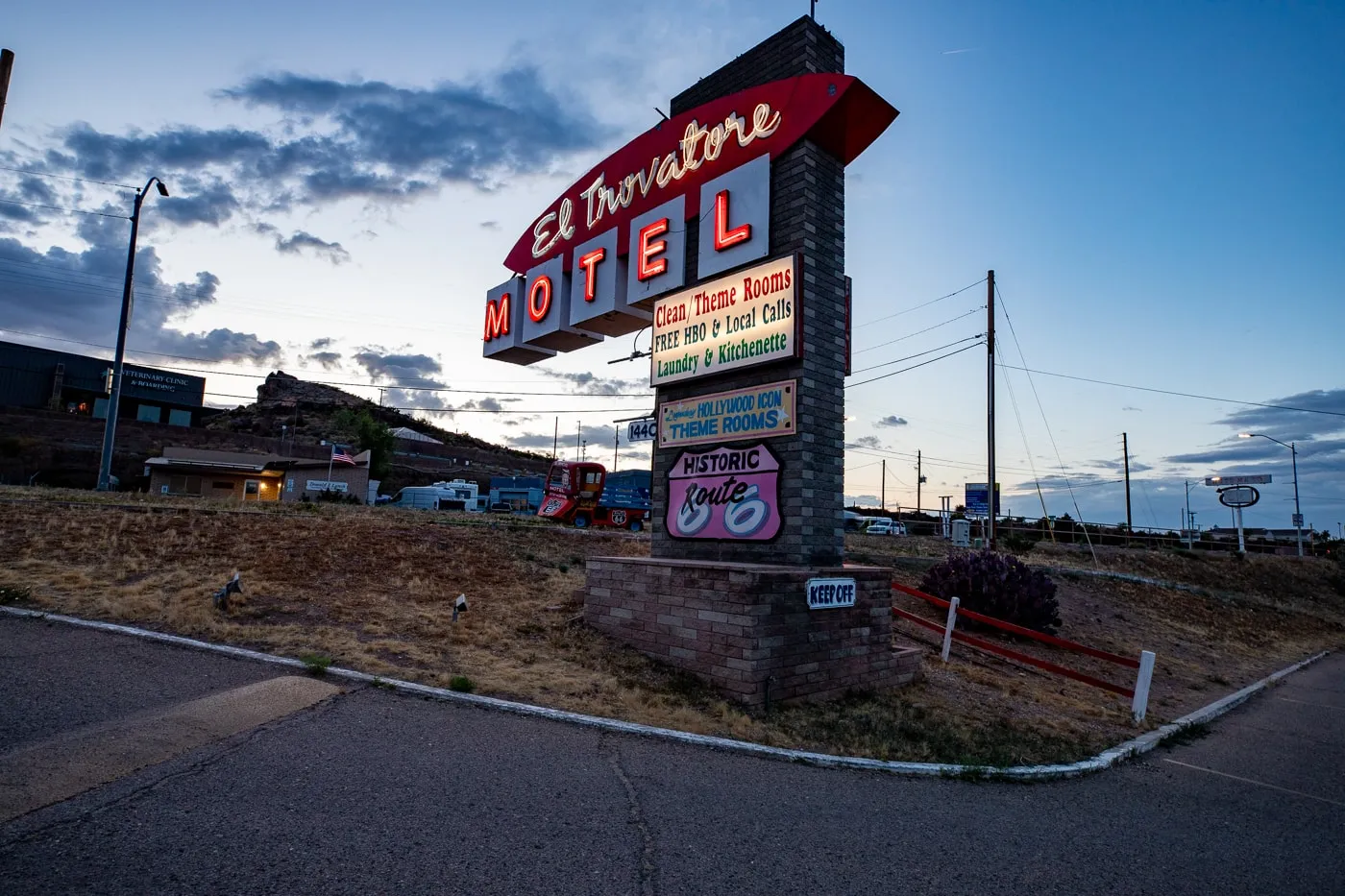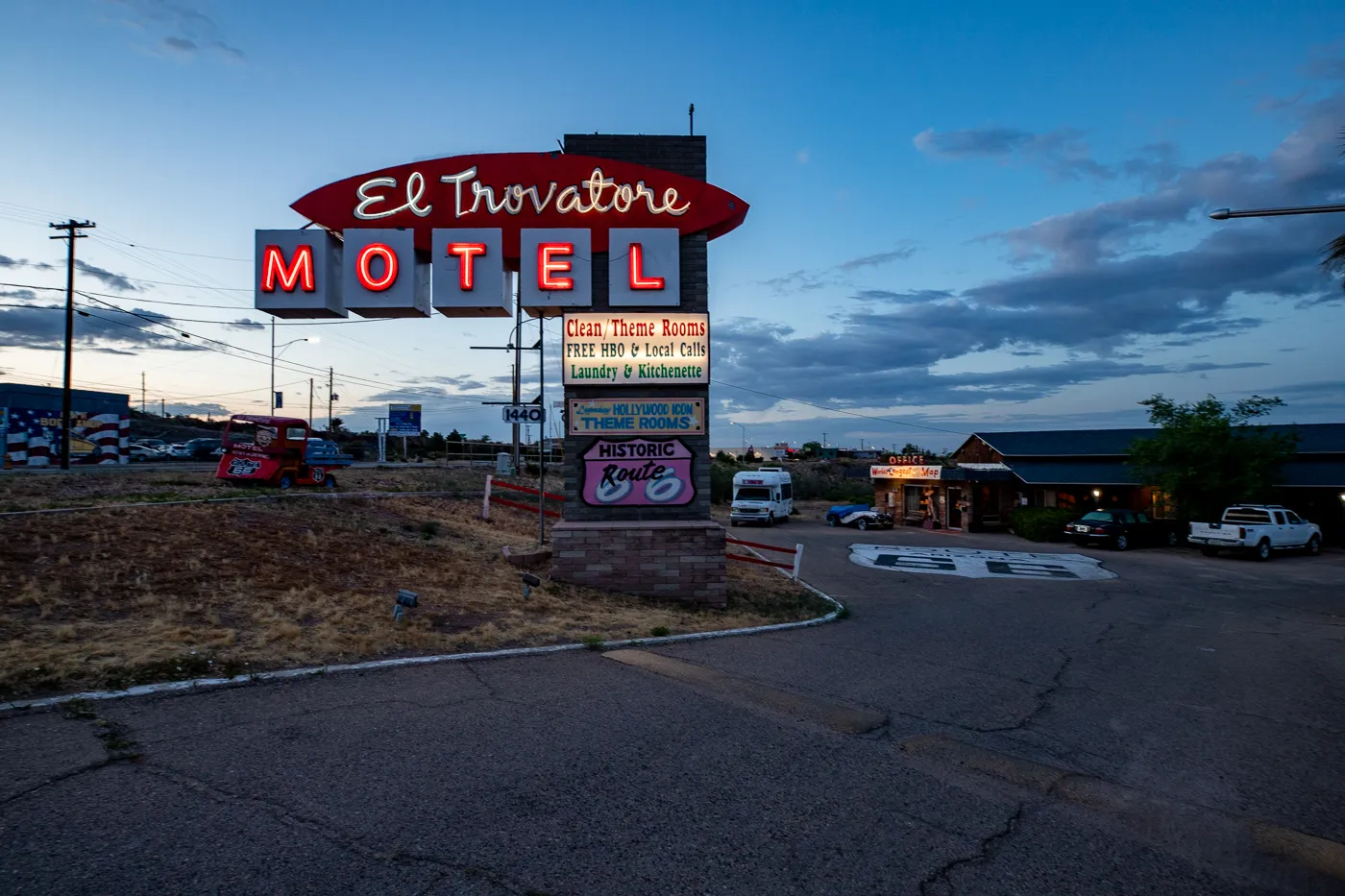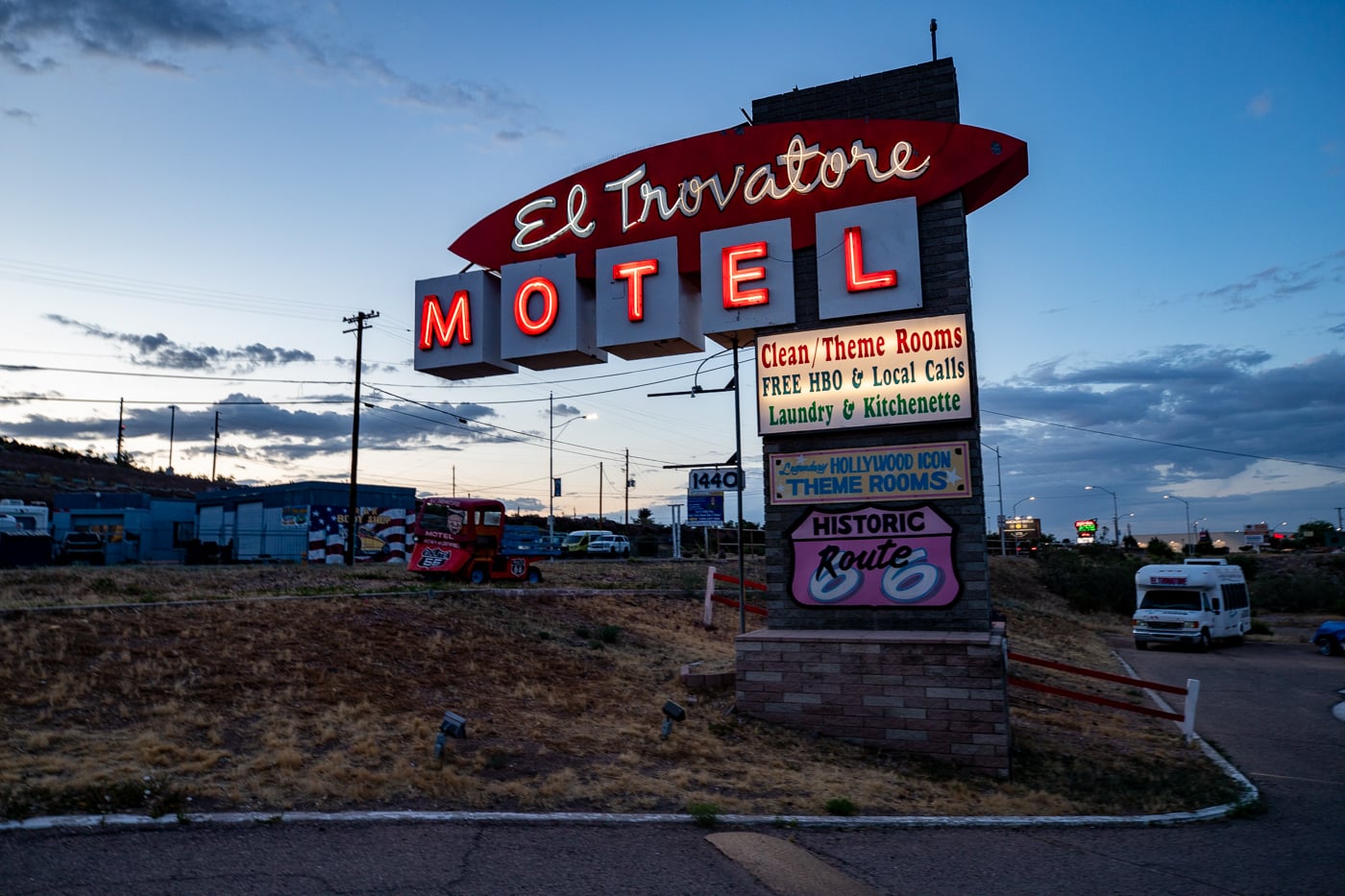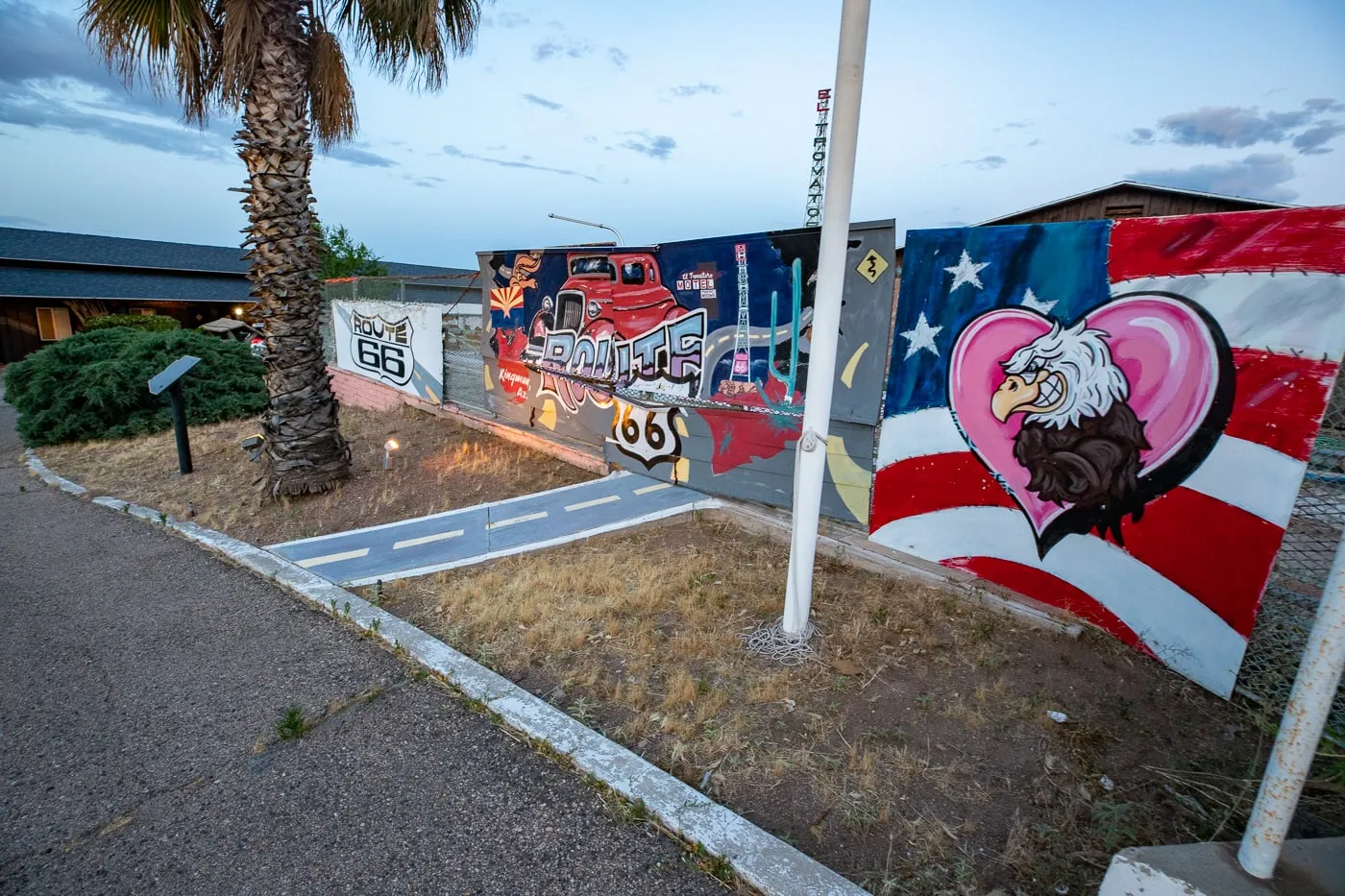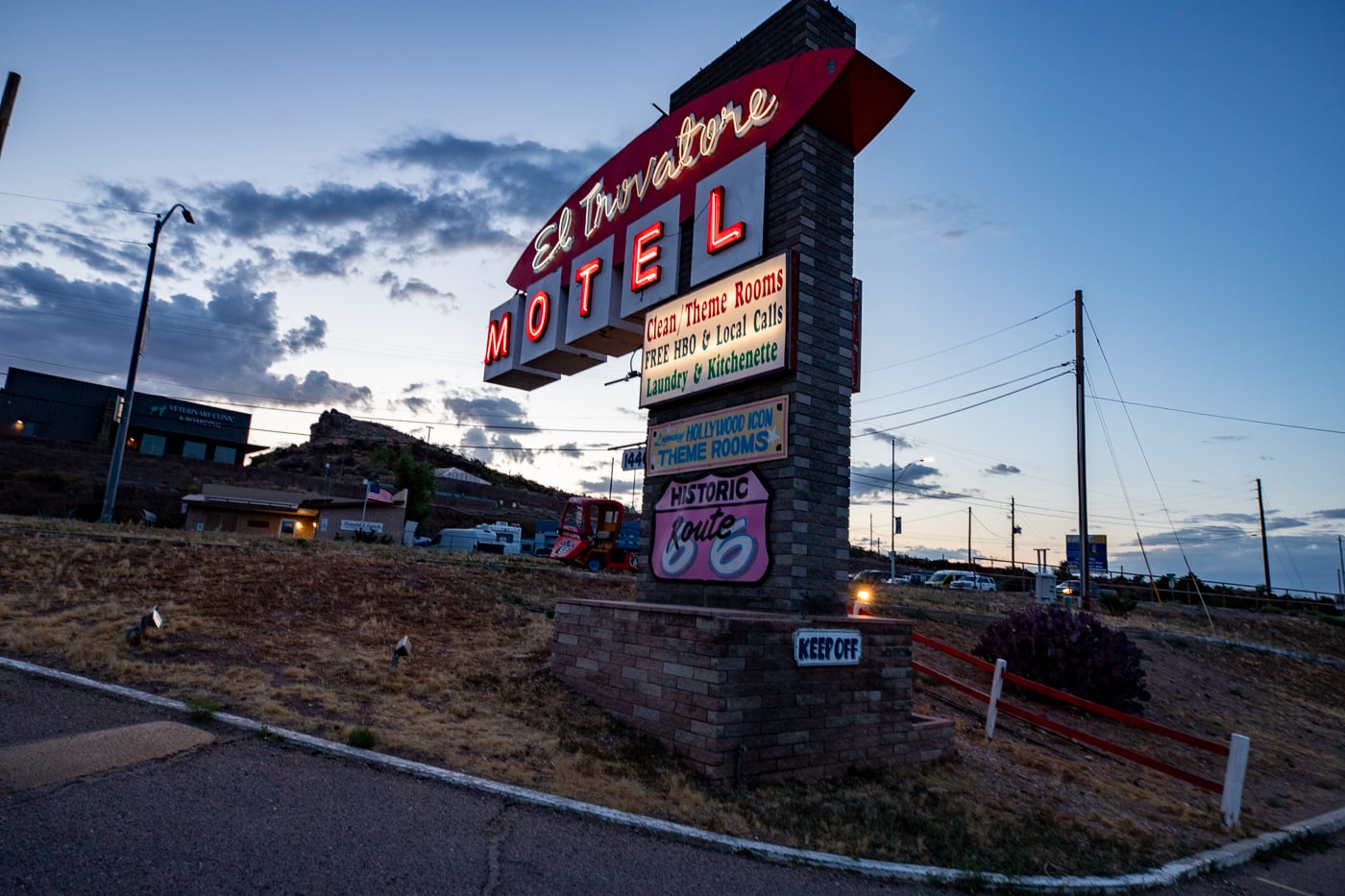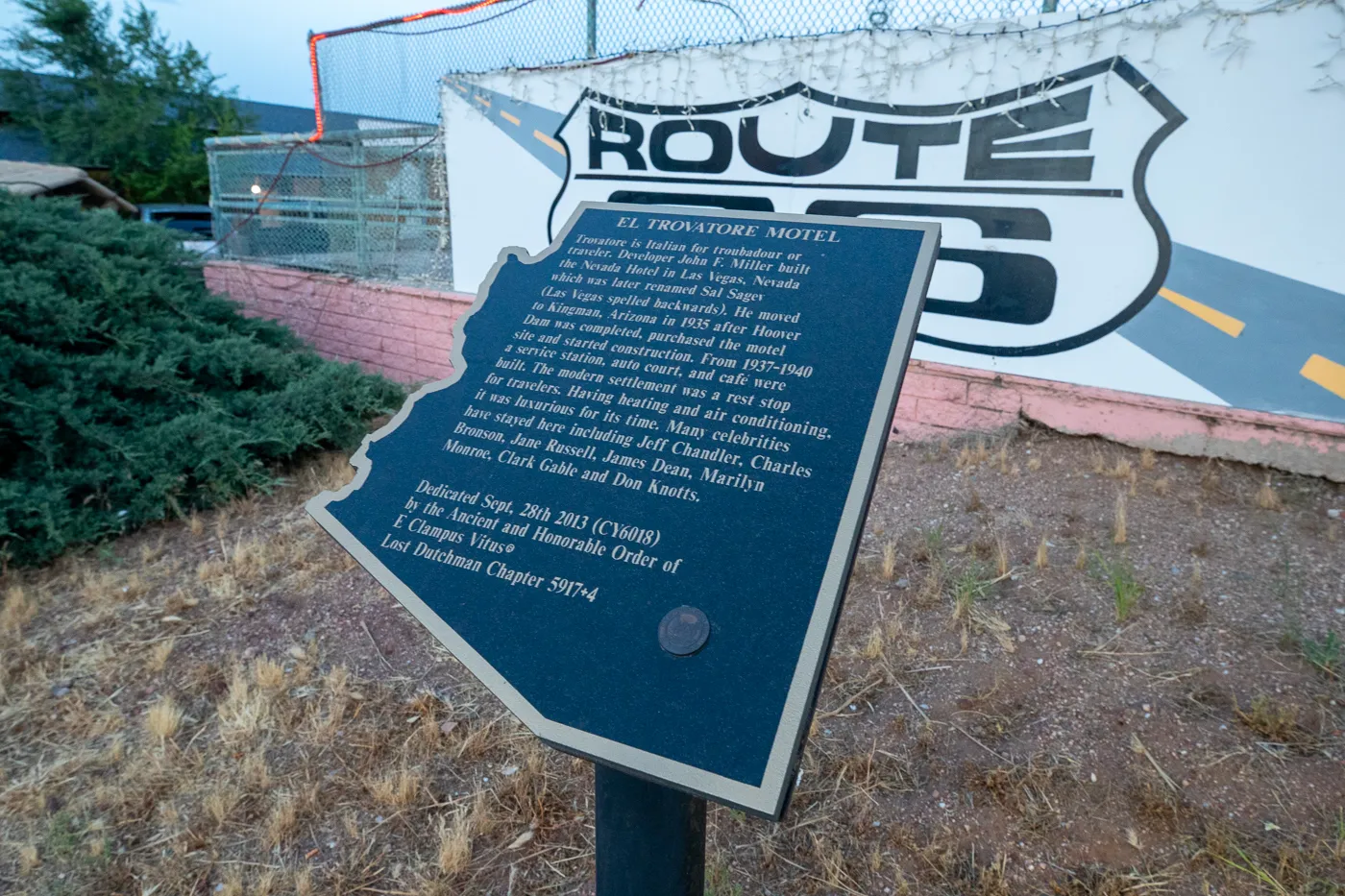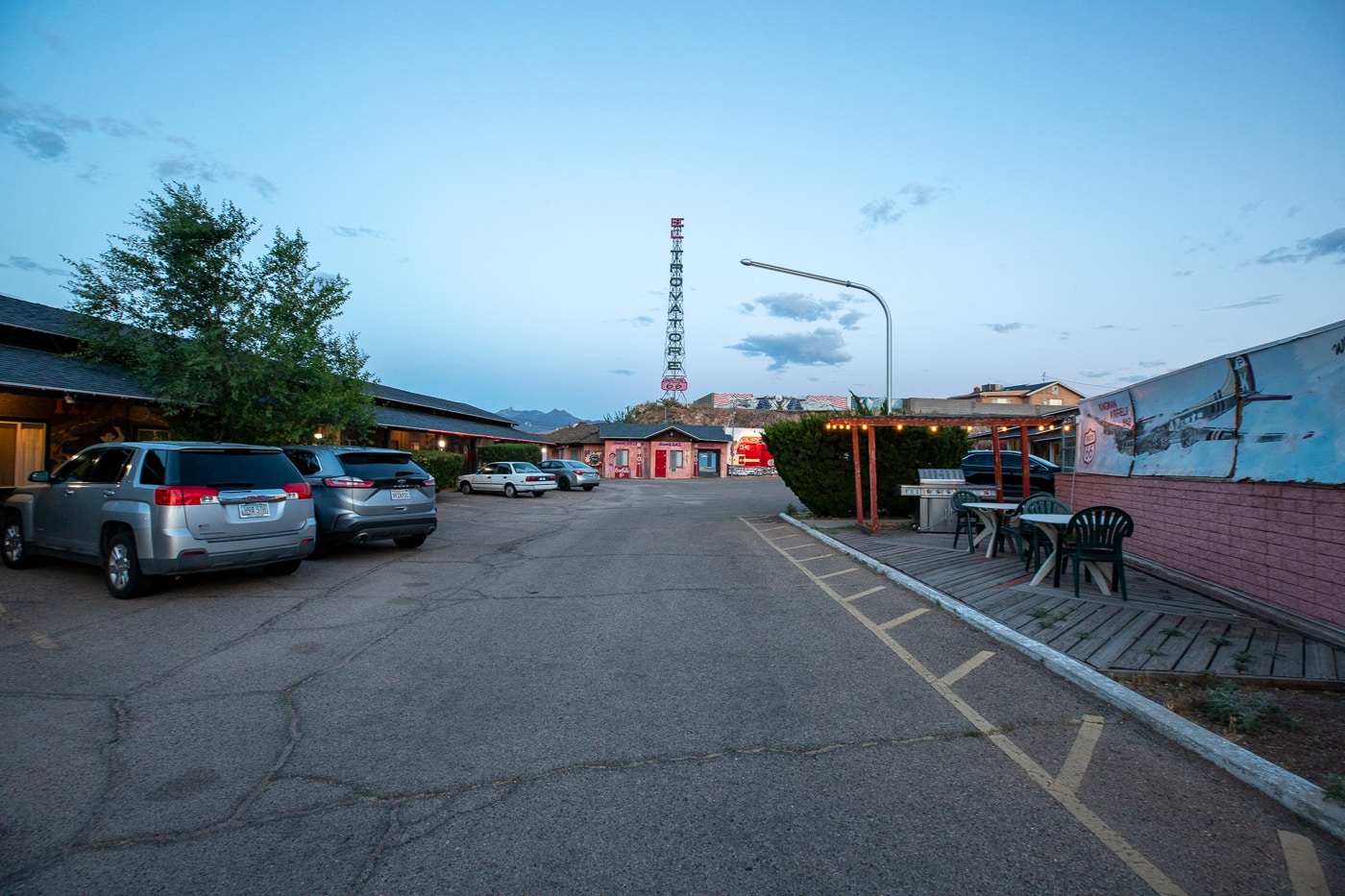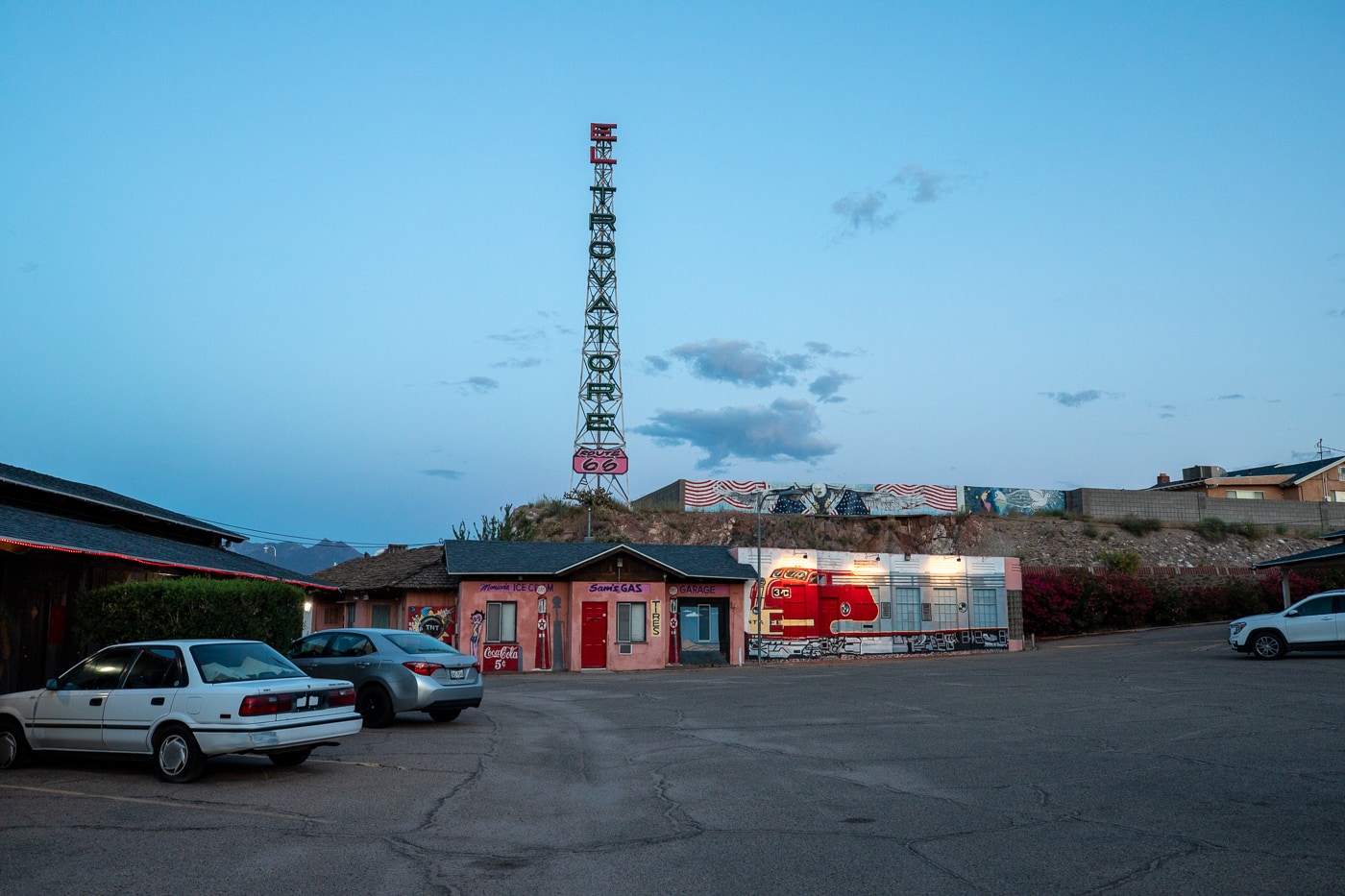 Visiting Kingman, Arizona on your Route 66 road trip and spending the night at El Trovatore Motel? Check out these other nearby roadside attractions and stops in town: Kingman Visitor Center and Route 66 Museum, the Yellow Route 66 Mural, the Kingman Drive Through Sign, and Mr D'z Route 66 Diner.
El Trovatore Motel
Address: 1440 E Andy Devine Ave, Kingman, AZ 86401
Pin this Arizona Route 66 motel to save for your road trip itinerary: