Life is too short to stay at boring hotels. So when I needed a place to stay in downtown Denver, I went looking for somewhere fun. And I found it. The Curtis Hotel in Denver, Colorado is a themed-hotel with an Instagram-worthy set up at every turn.
As soon as I stepped into The Curtis I knew I was in for a fun stay. You enter through a giant baby blue and white camper van and into a wonderland of themed floors and stations. And the lobby itself pays homage to its Colorado surroundings with a hint of nostalgia. To the right? A retro pool-themed hang out area with a "No Skinny Dipping" sign. To the left? Some neon marquees and a VW Bug shaped chair. And in front? A ski-lift inspired swing. Because, why not.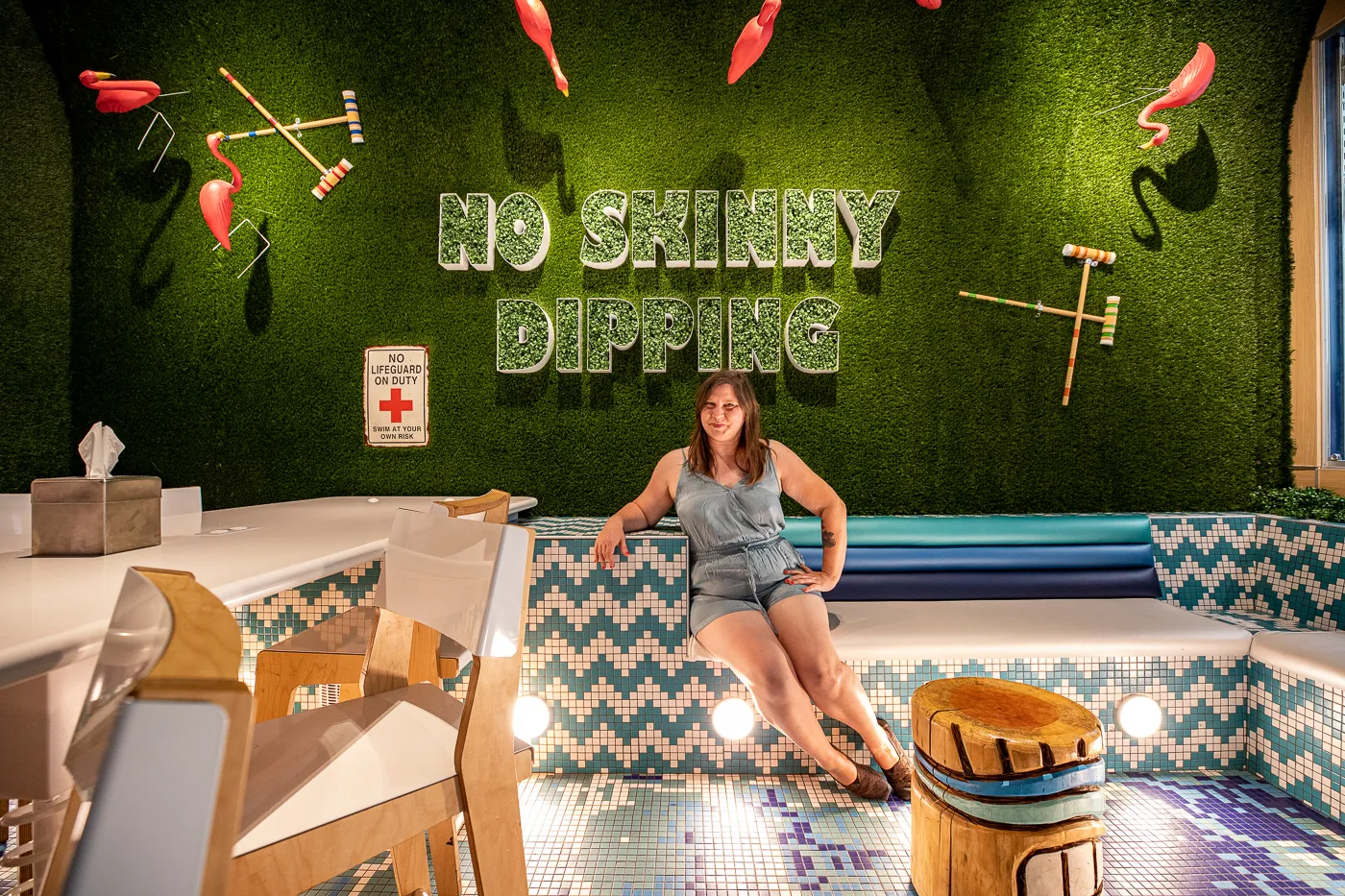 I checked in via the Hilton Honors mobile app which allowed me to bypass the front desk and use my phone as a key so I went straight to the elevator. And, as the doors opened at my floor, I couldn't help but smile.
My room was on floor 6: the "Fun & Games" floor. Which was, in my opinion, the best floor. The walls in the hallway were covered in a Pac-Man mural, there were framed games on other walls, and there was even a Super Mario Bros themed mural on one side!
But the fun and games and themes didn't stop there. I spent actually spent one afternoon staying at The Curtis Hotel just going to every. single. floor. to check out all the different themes.
The Curtis hotel invites guests to "Stay Happy," and I certainly did stay happy while there! So what did I really think of my stay at The Curtis Hotel? Read on for some of the pros and cons of staying at this downtown Denver hotel.
Review of The Curtis Hotel in Denver Colorado
Pros of The Curtis Hotel in Denver Colorado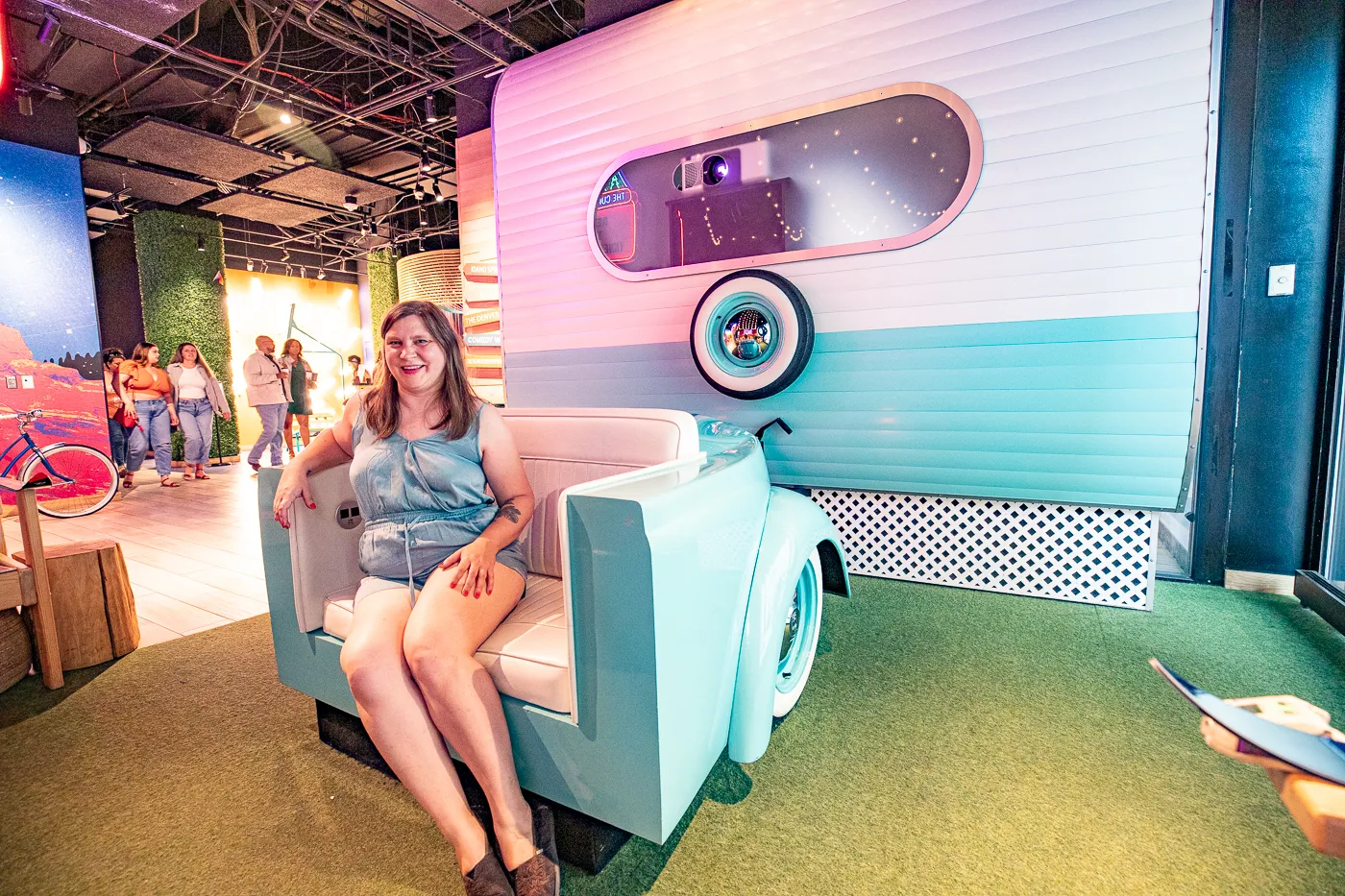 Tons of Selfie Opportunities
As I already said, this hotel was definitely made for Instagram. Take some time to check out the lobby and the different floors. Here's a full list of the floor themes:
Perfect Pair
Superhero
Fun & Games
Laugh Out Loud
Sci-Fi
Big Hair
Champions
Chick Flick
Dance
Horror
TV Mania
Mad About Music
Pedal to the Metal
Some Really Cool Floors
Some of the floors had really cool themes that went all out. The best ones (in my opinion) were Fun & Games and Horror (floor 13, obviously). With honorable mentions for Superhero and Sci-Fi.
Hyper Themed Rooms
In addition to their standard rooms you can also book into a "hyper themed" room. These rooms take the theme of the floor an extra mile, with available rooms themed for Ghost Busters, Star Trek, Barbie, or Comic Book Heroes, among others. I did not stay in a hyper themed room, but they look pretty fun!
Convenient Location
The biggest reason I booked into The Curtis Hotel was for its convenient location right in the center of Downtown Denver. It's right across the street from the Theatre District for those catching an opera or musical and a short walk to Larimer Square. The location allowed me easy access to explore the surrounding area (hello Big Blue Bear just down the block!), go north to dine at Linger and Little Man Ice Cream, and go south to the Denver Art Museum (with its famed Big Sweep sculpture). It was also just a short Lyft ride away to Meow Wolf!
The Amenities
Some of the fantastic amenities for The Curtis include: complimentary wireless internet, parking, a 24/7 fitness center, a 24/7 business center an on-site restaurant, and pet friendly rooms.
Cons of The Curtis Hotel in Denver Colorado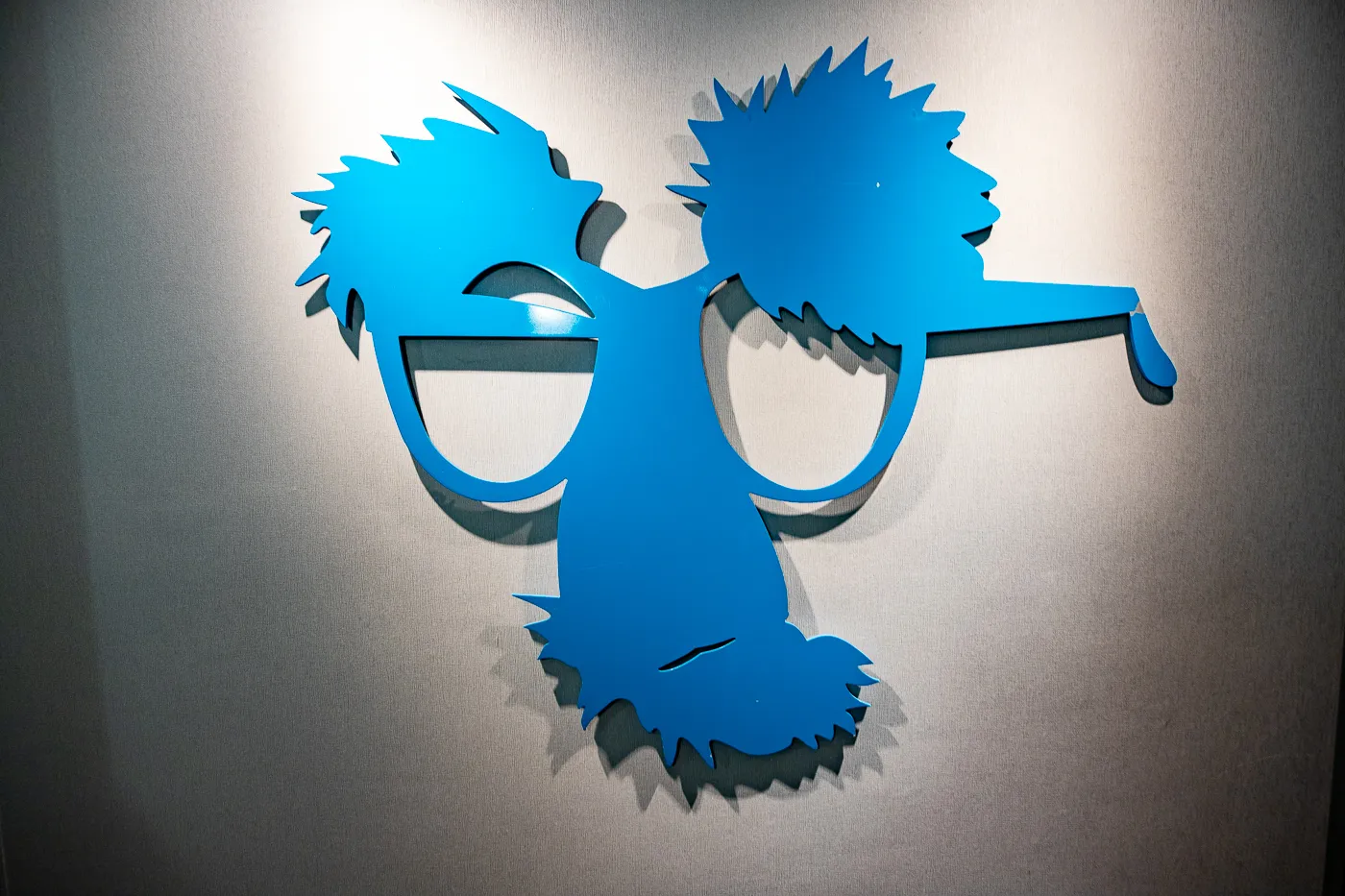 Not all the Floors Are Super Themed
While there were some really cool floors, others left something to be desired. Some of the floors were decorated with little more than a silhouette cutout and some framed art. I would have been disappointed to have stayed on one of those floors.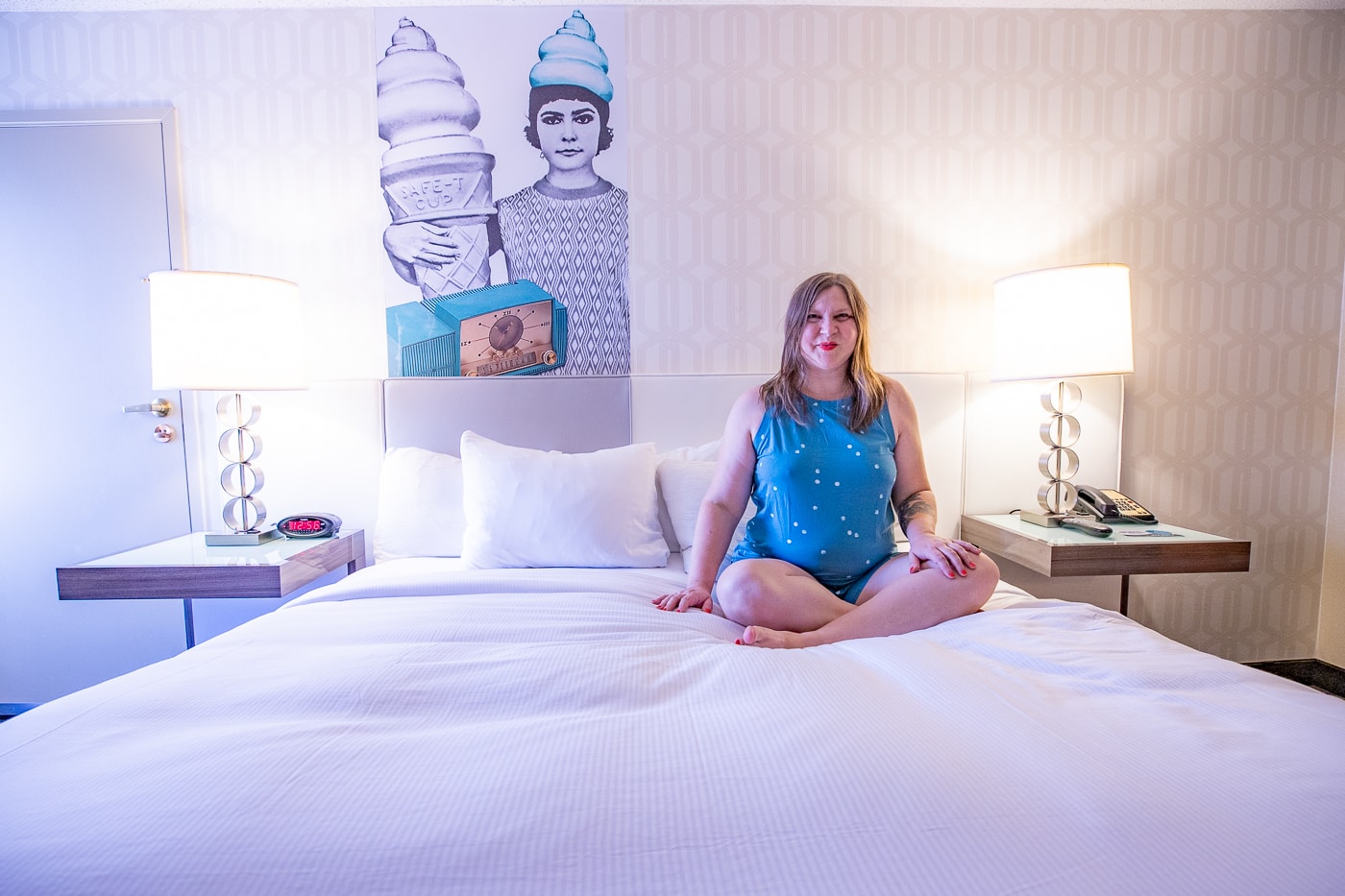 The Rooms are Kind of Basic
The standard rooms themselves were really nothing to write home about. The room was pretty generic. As a massive competitive eating fan, I was pleasantly surprised to see framed art of a cranberry eating contest in the room, but there wasn't much else of visual interest. The bathroom was also kind of small, with the toilet in a tight area next to the shower.
The Hotel Itself Felt Old
The Curtis Hotel was originally constructed in 1971. While it was renovated in 2017 (with the new lobby unveiled in 2020), it feels like a renovated hotel. There's certainly nothing wrong with a good renovation, but, especially for the price, you're not going to get a fully modern experience. And some of the renovations are also showing their age, as some of the wallpaper and murals were peeling.
Missing Amenities
While the hotel offers some great amenities, there are a few things missing. Don't expect to find a pool or hot tub here like some of the other hotels in the area might have. And while parking is available, it is an extra expense.
Should you stay at The Curtis Hotel in Downtown Denver?
Despite some of the drawbacks, I definitely had an enjoyable stay at The Curtis Denver. And I got plenty of Instagram-worthy photos out of my stay! If you're looking for a hotel with convenient location and a fun vibe, definitely book a stay! For the most satisfaction, splurge on a hyper-theme room or try to request one of the more themed floors (like floor 6 Fun and Games, floor 13 Horror, or floor 5 Superhero). It's a great hotel to spend a night or two, but if you're looking for a longer stay, you might want to try one of the other chain or boutique hotels in Denver that offer more modern conveniences and amenities.
Photos of The Curtis Hotel in Denver, Colorado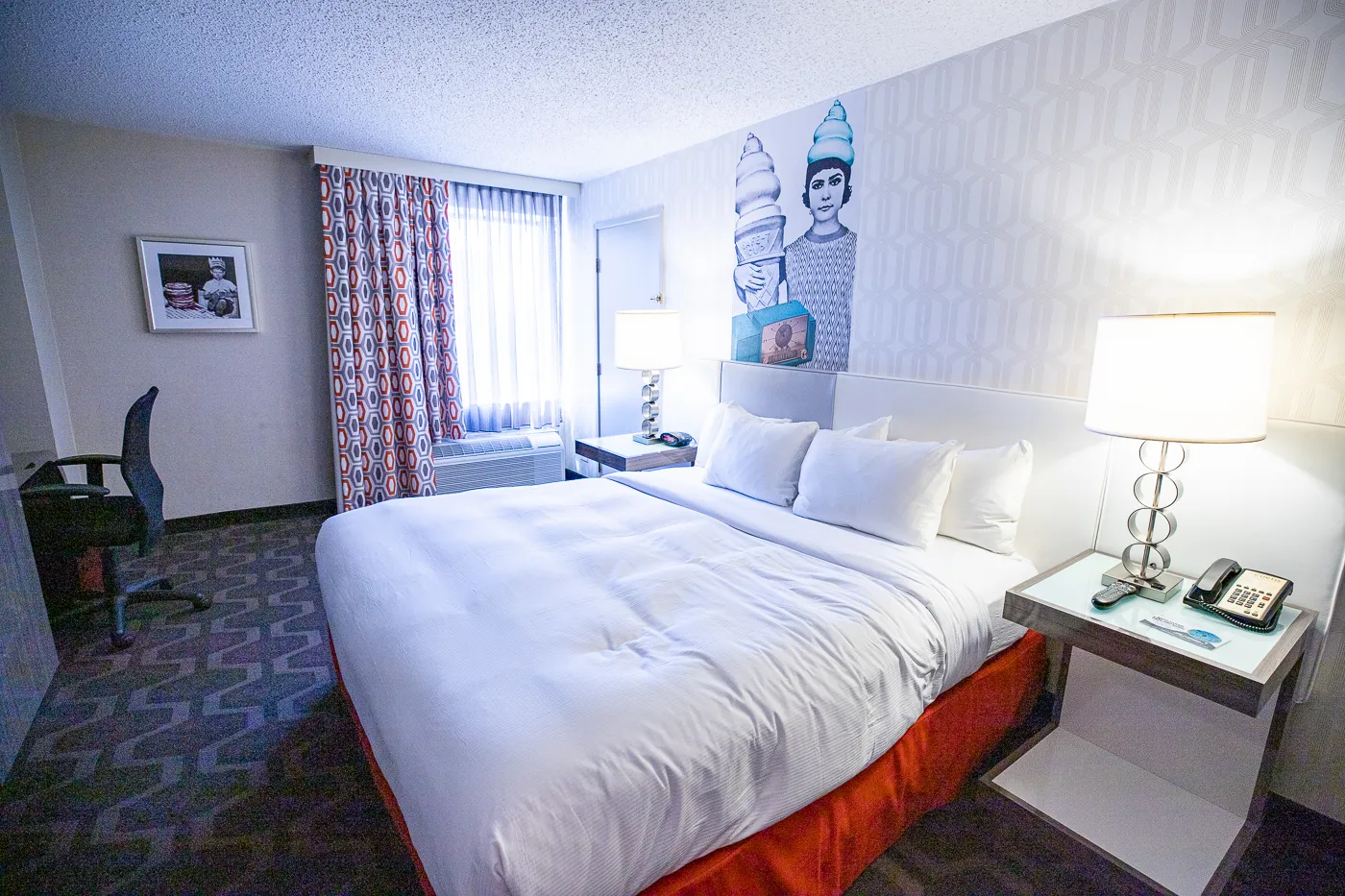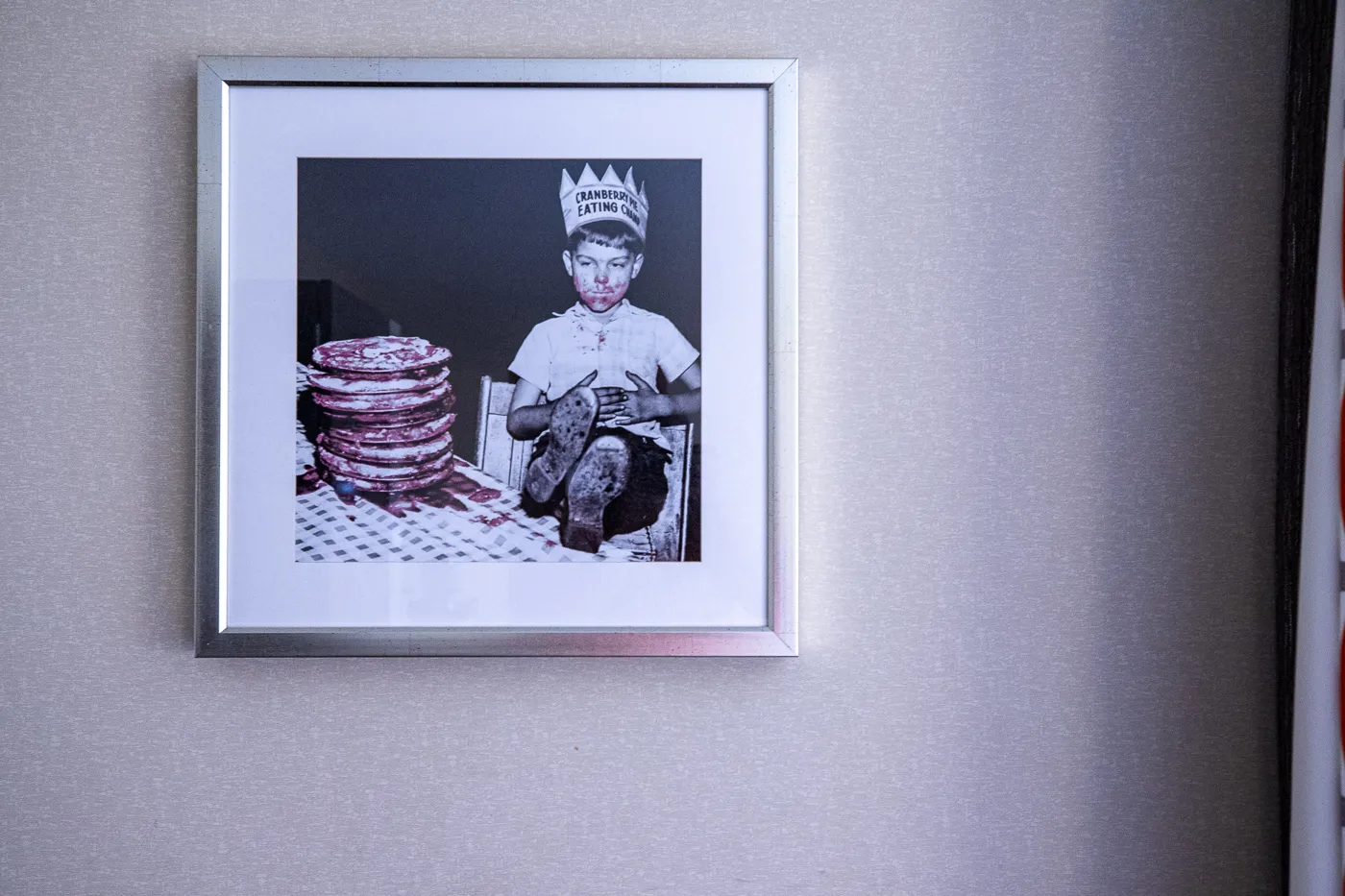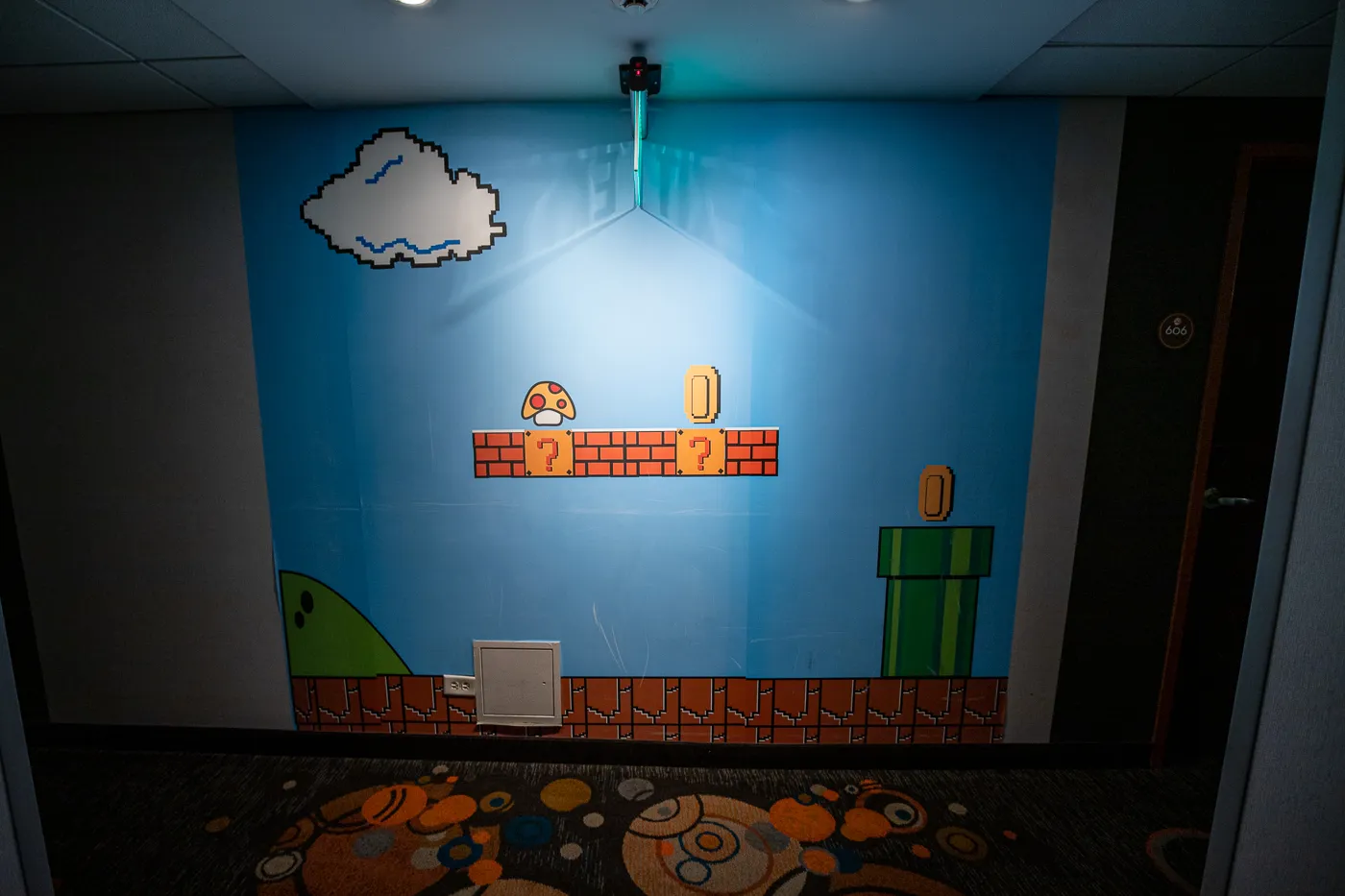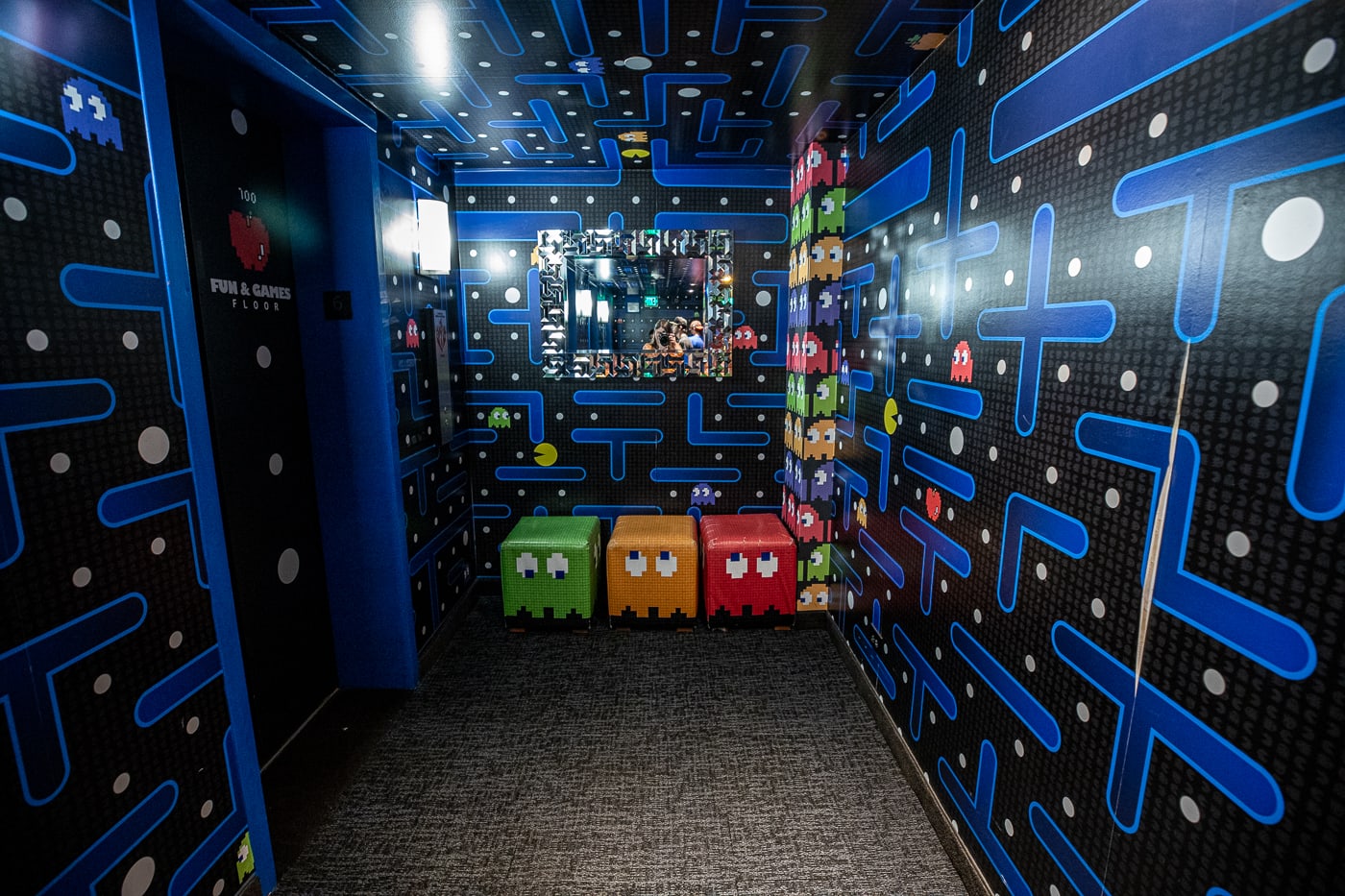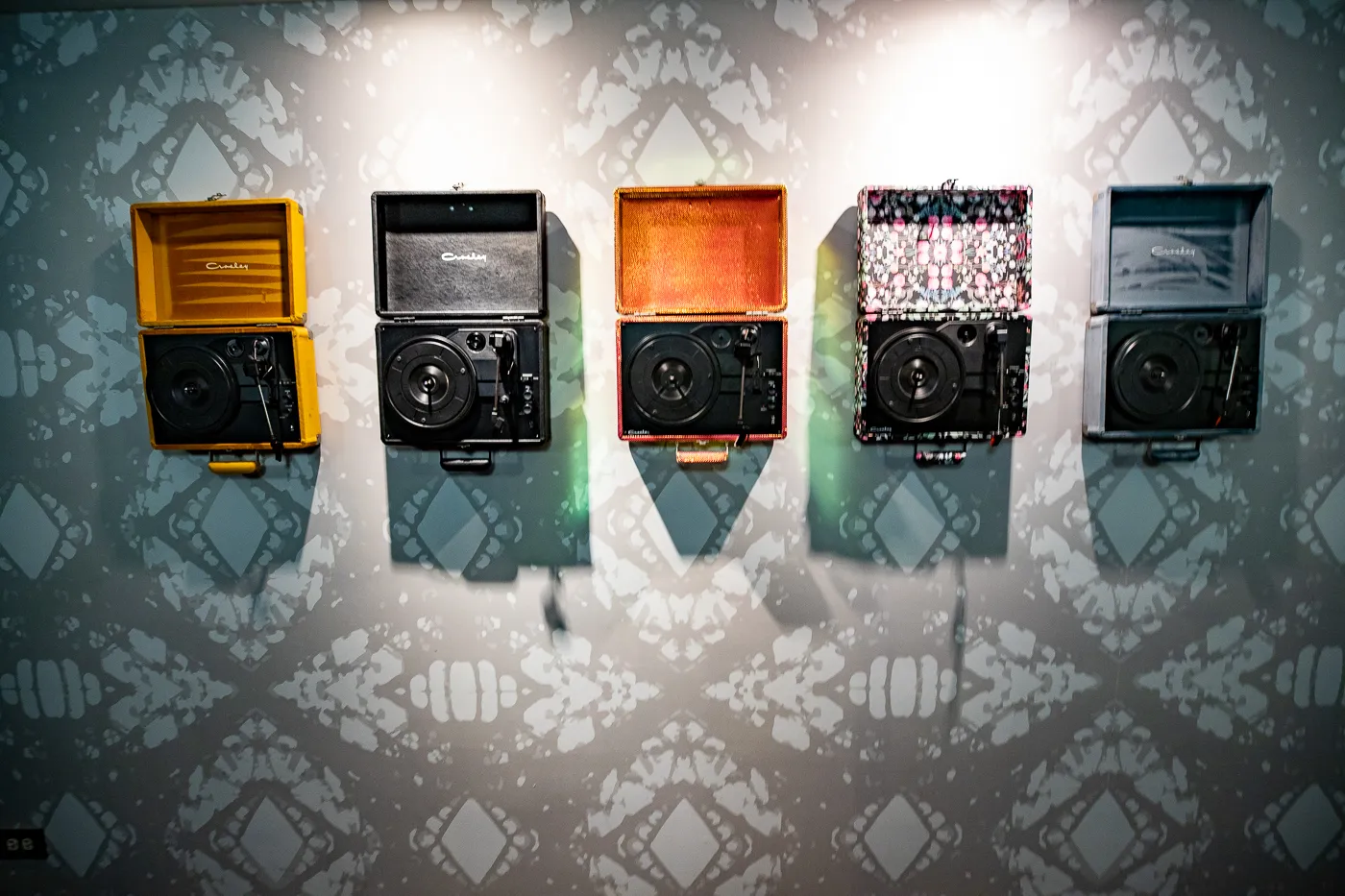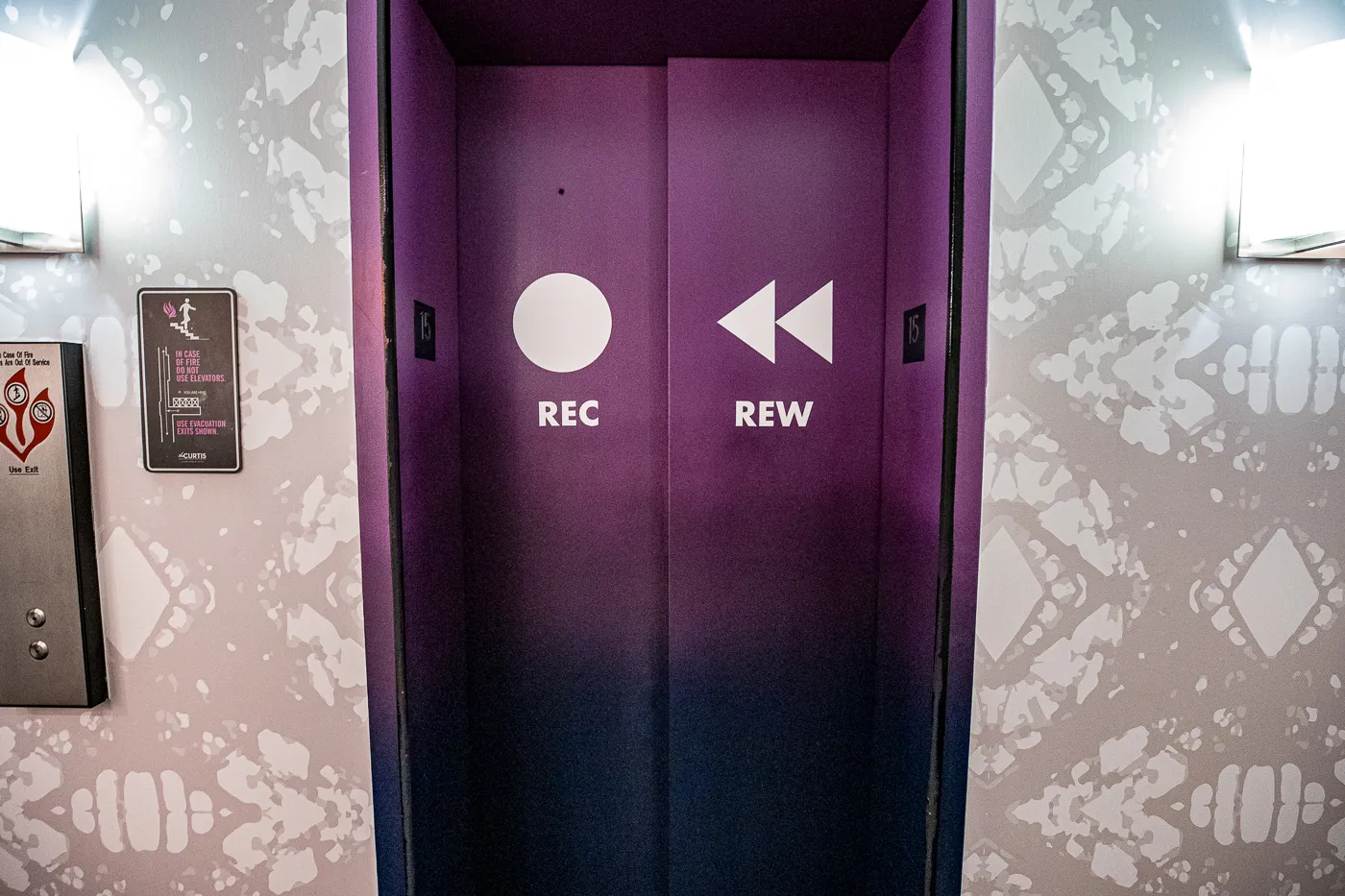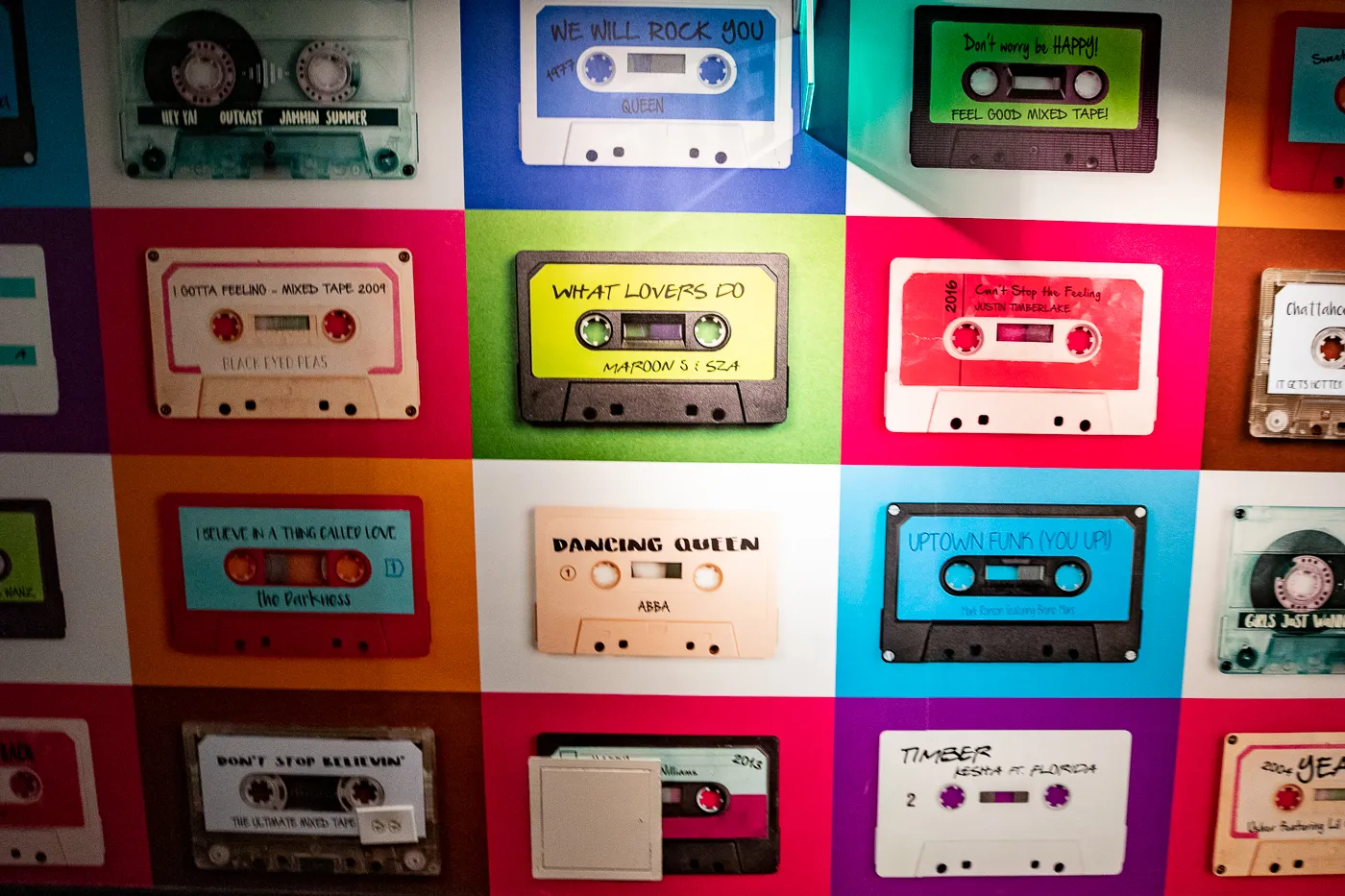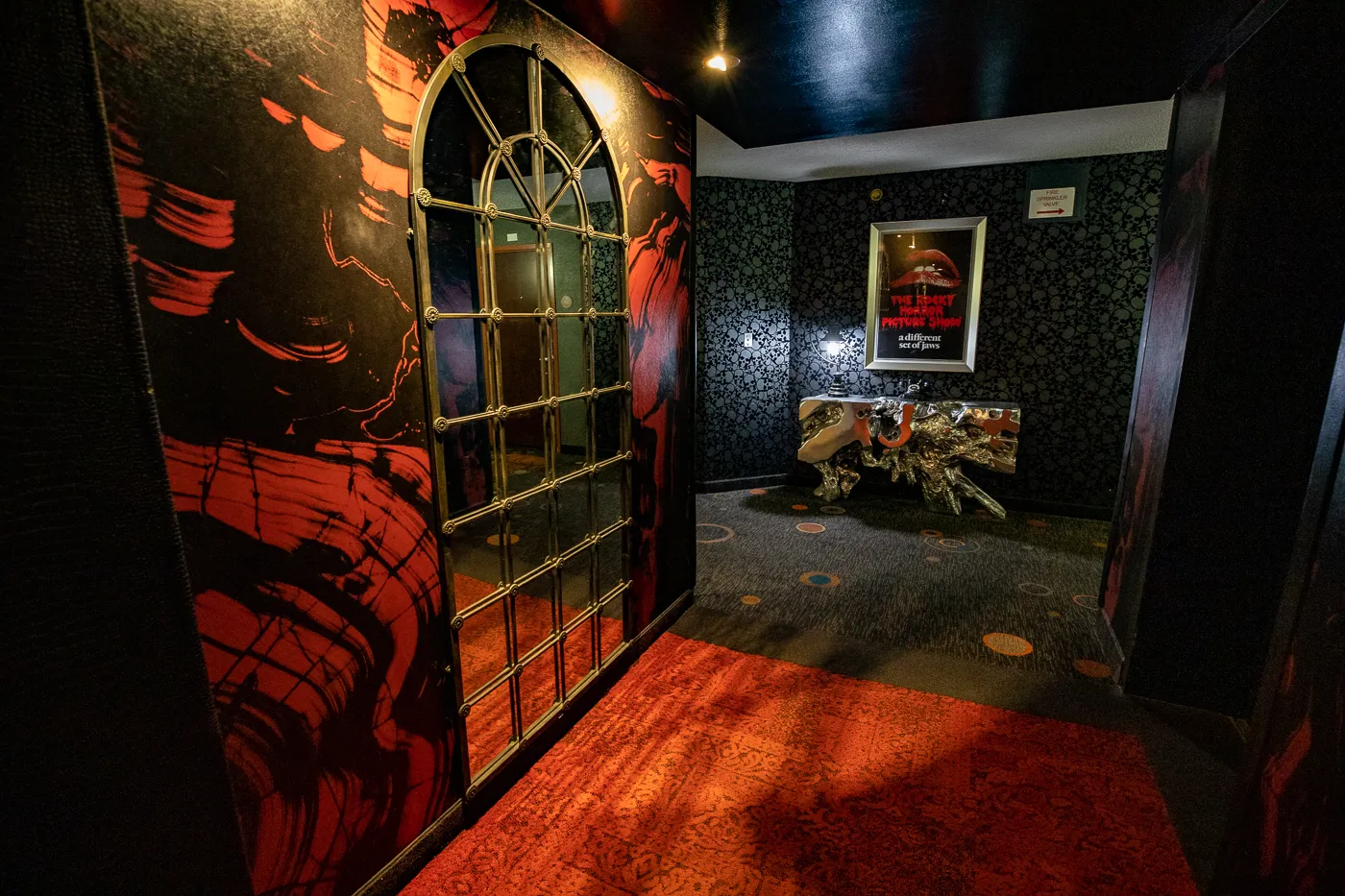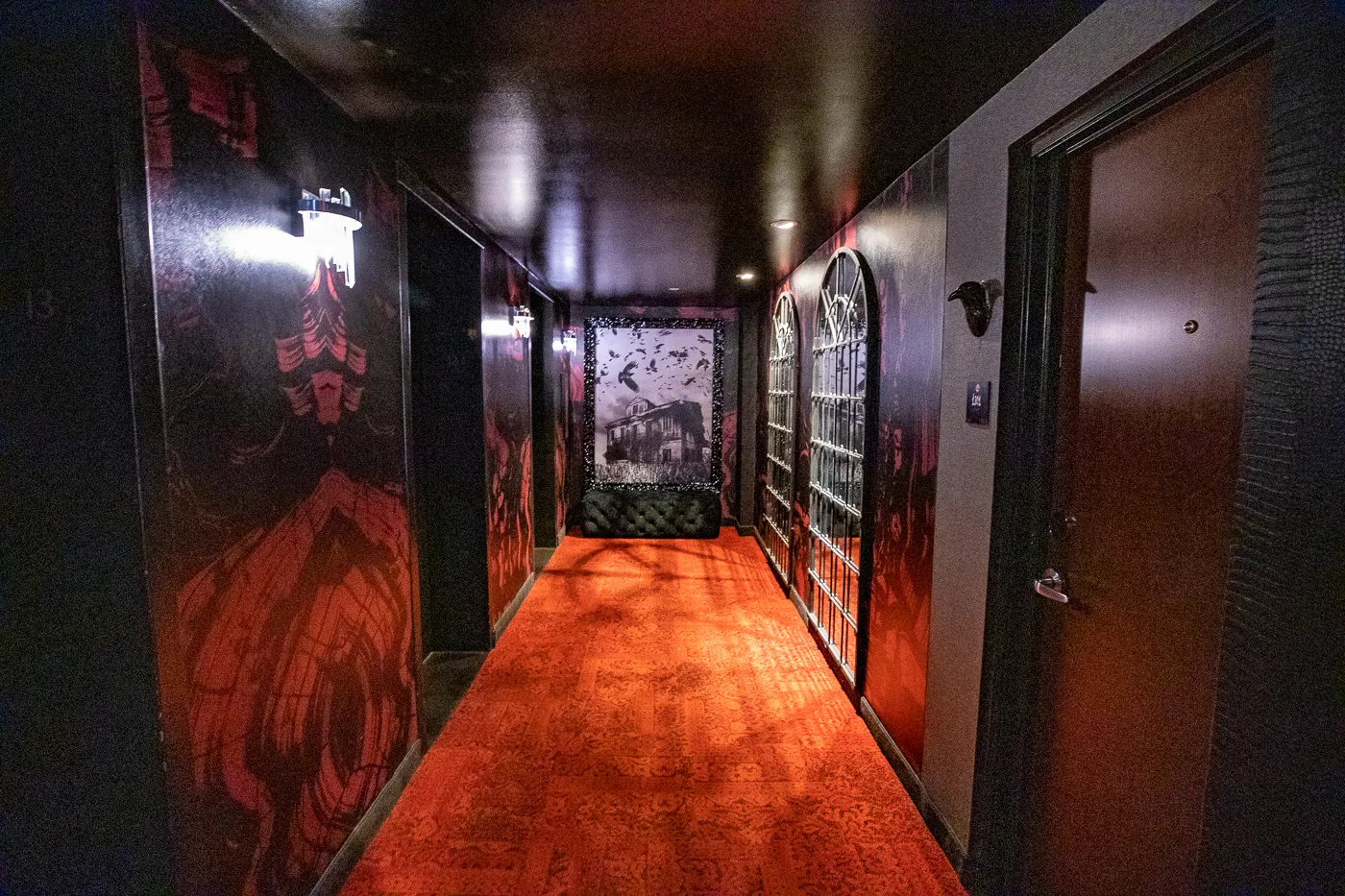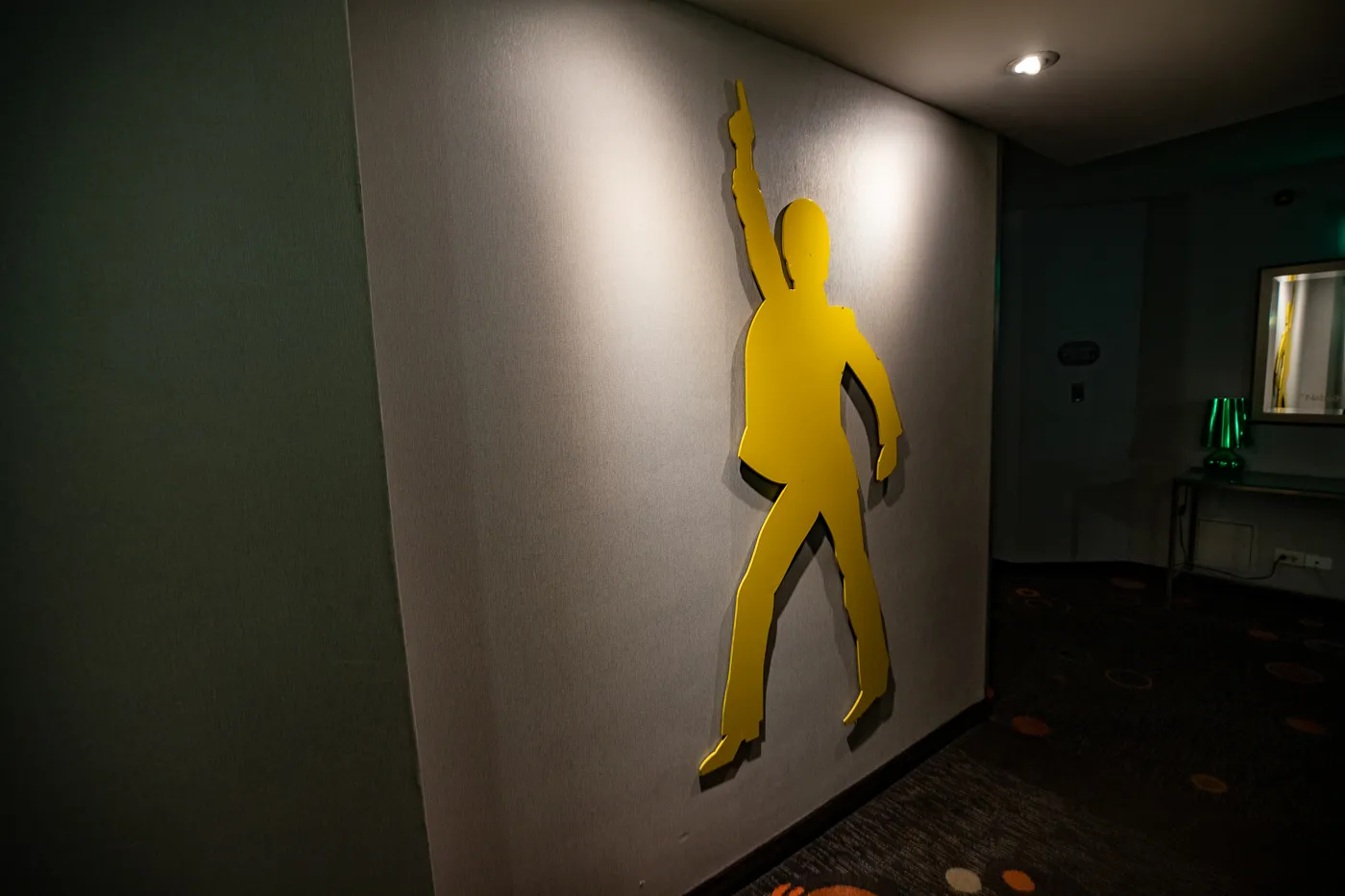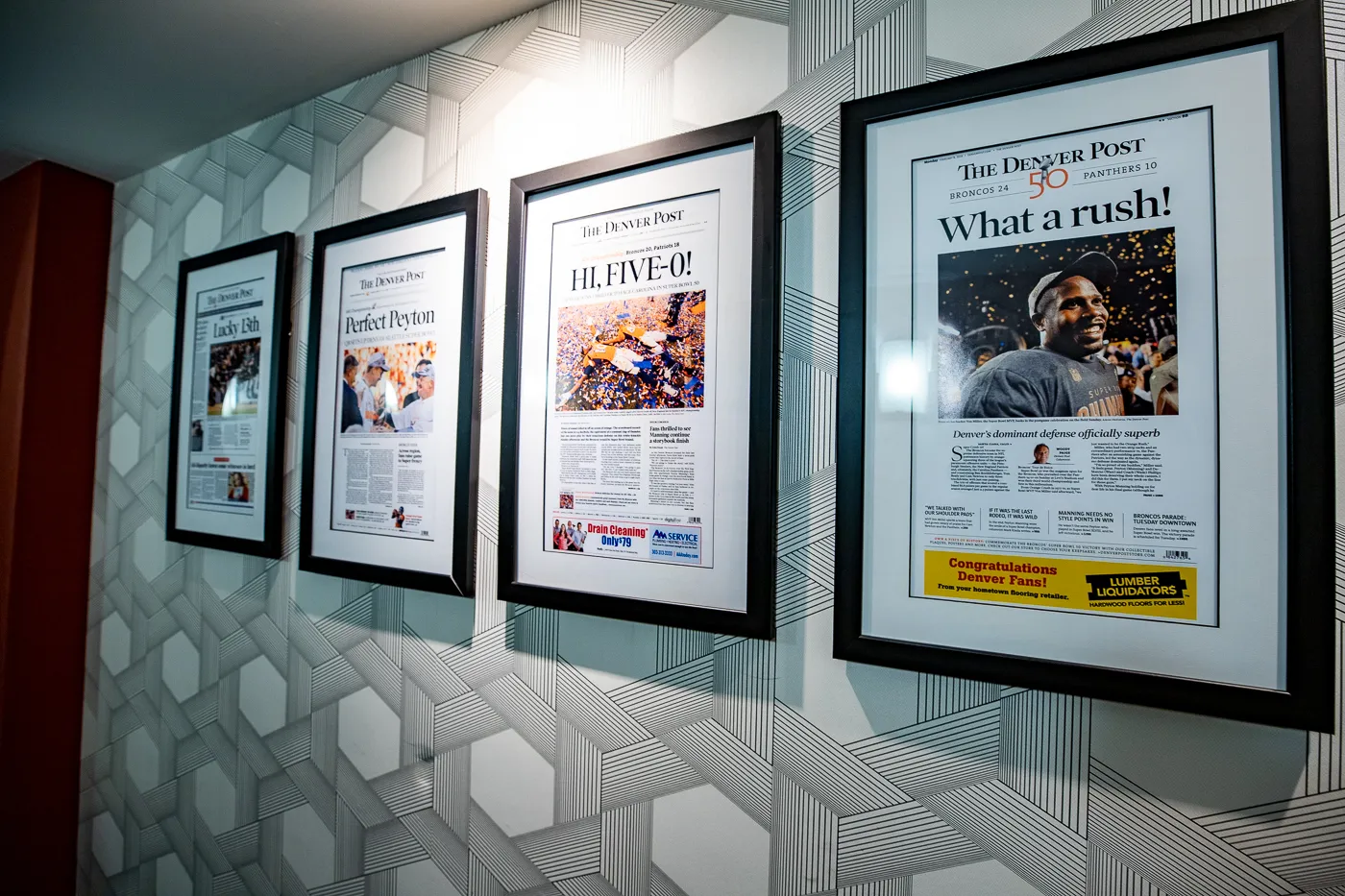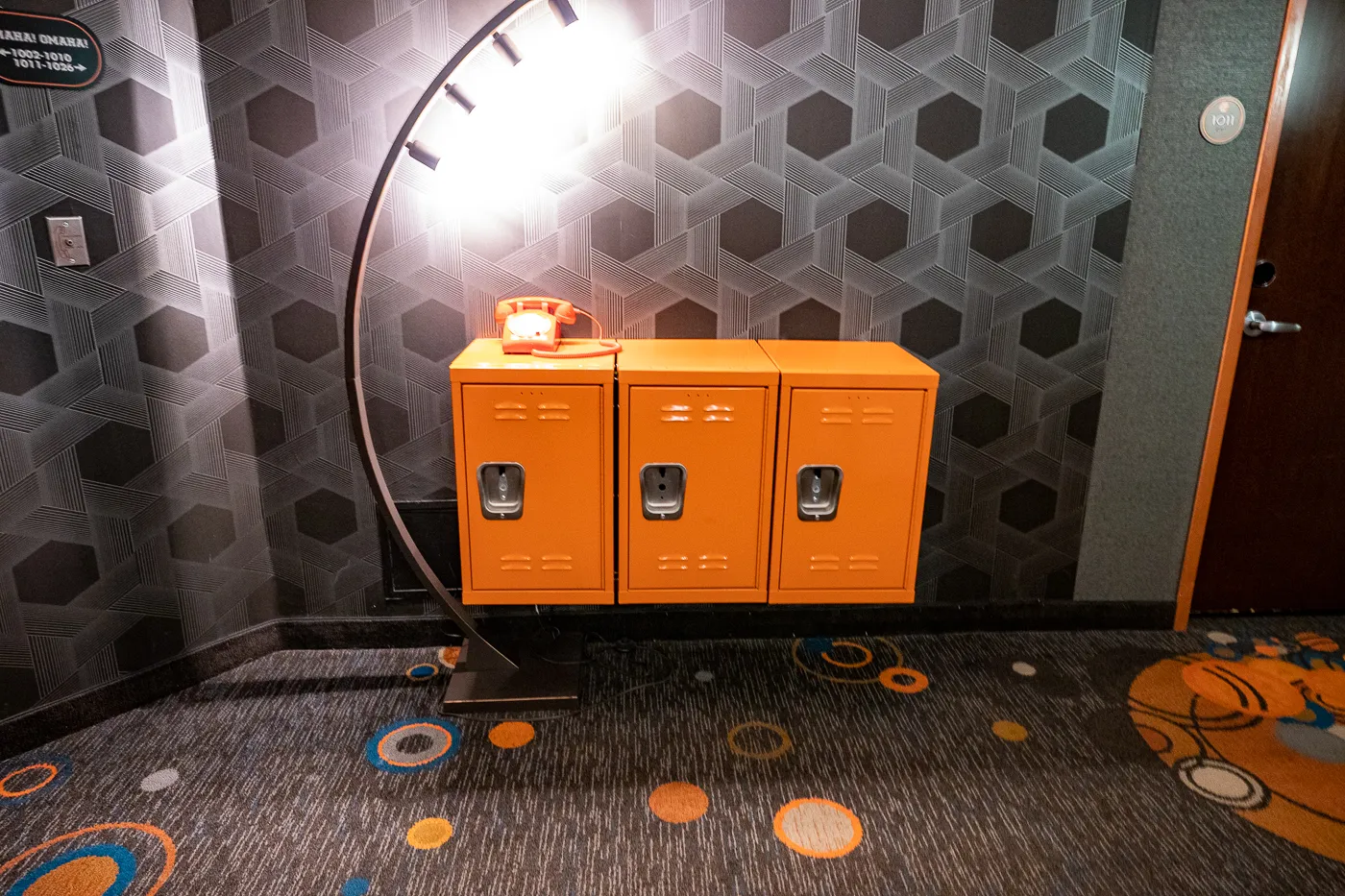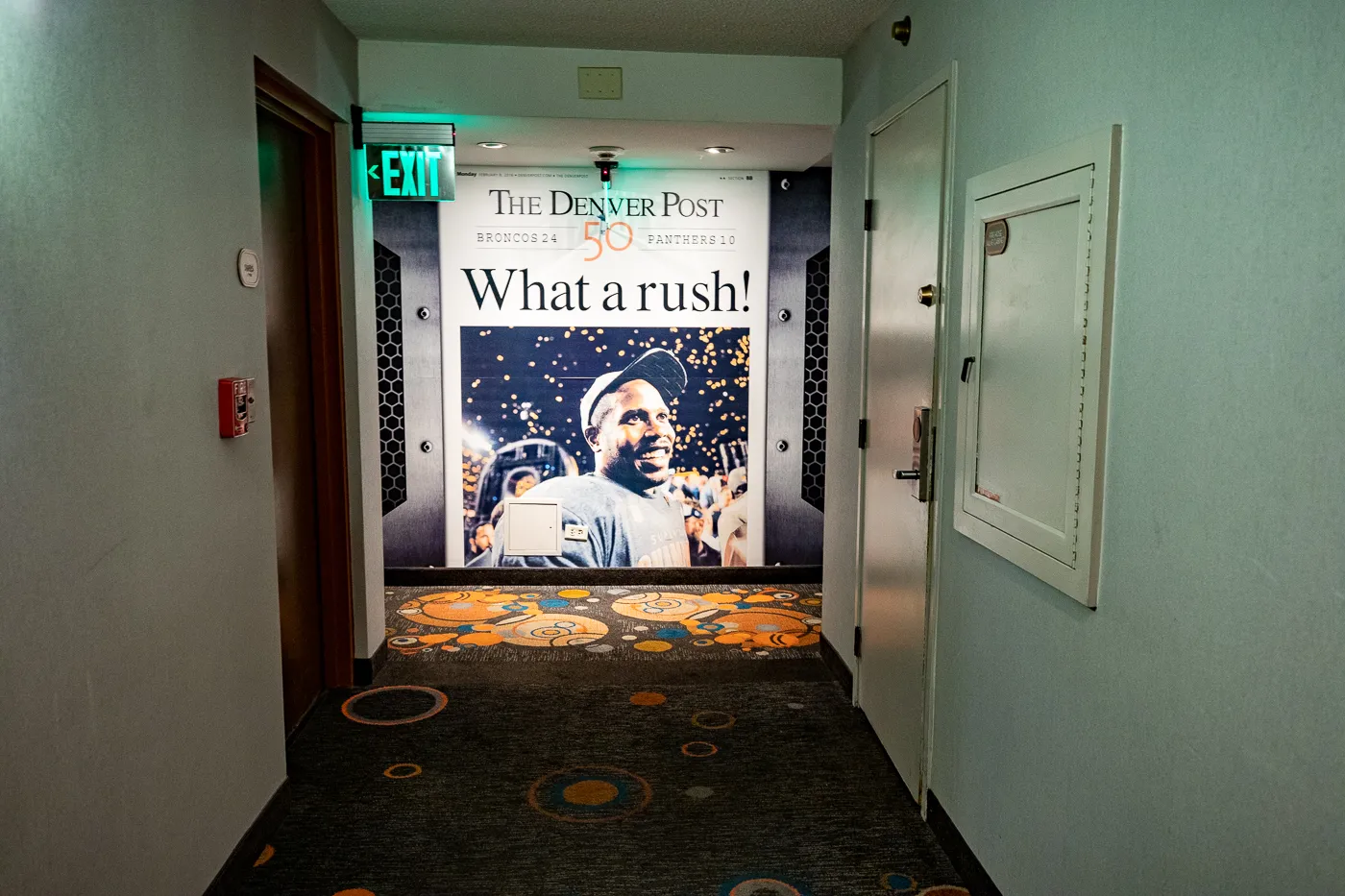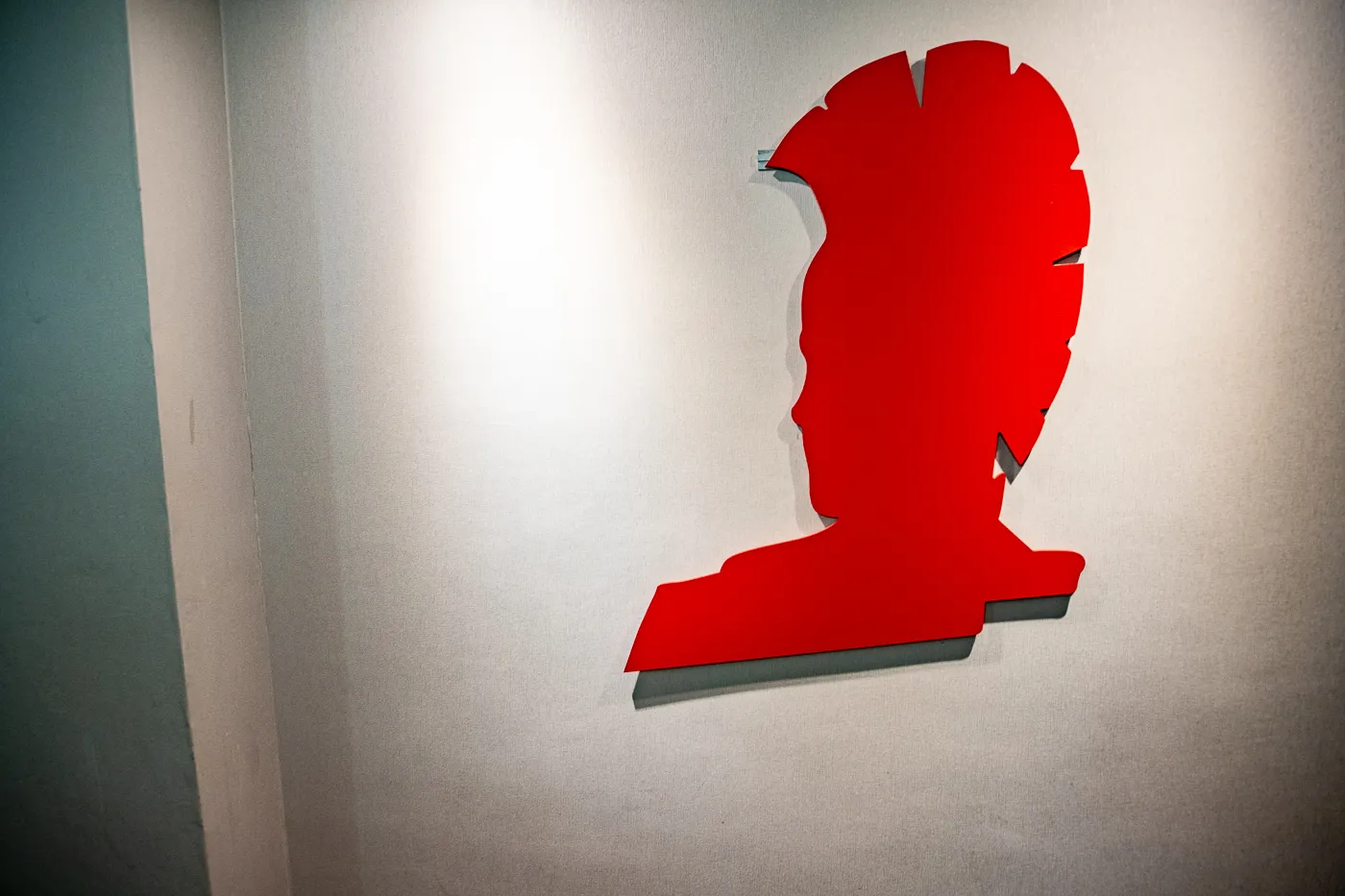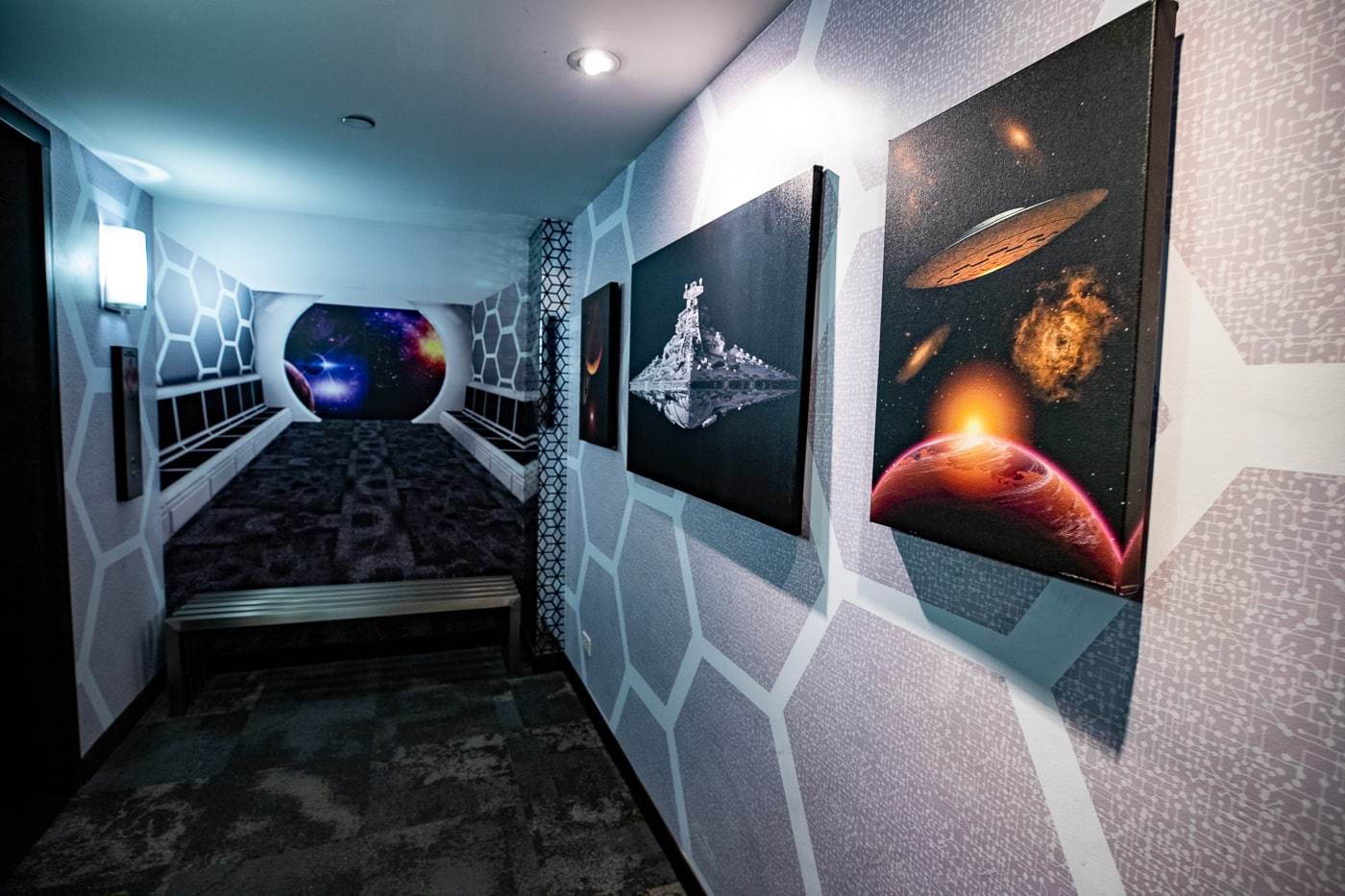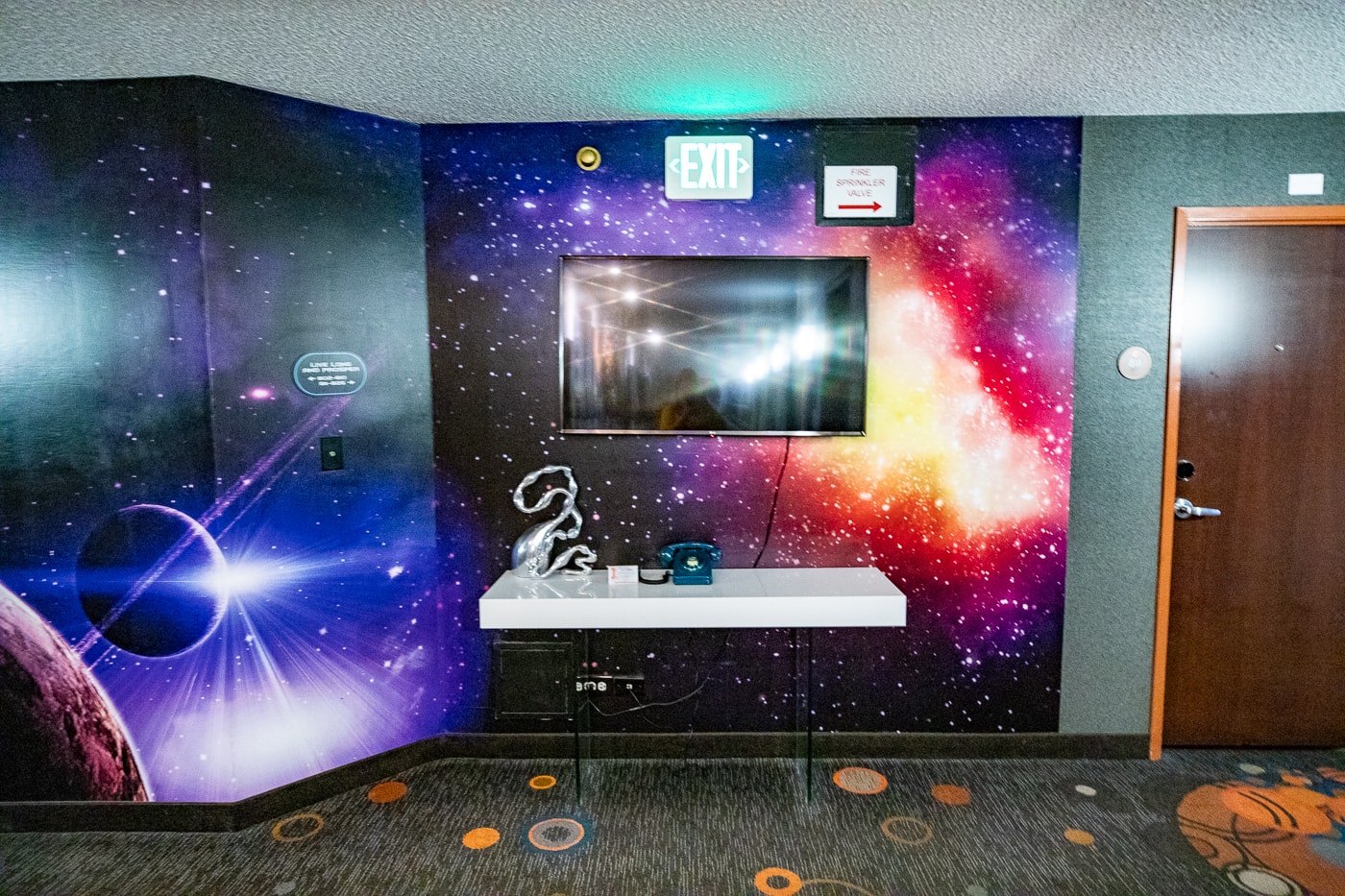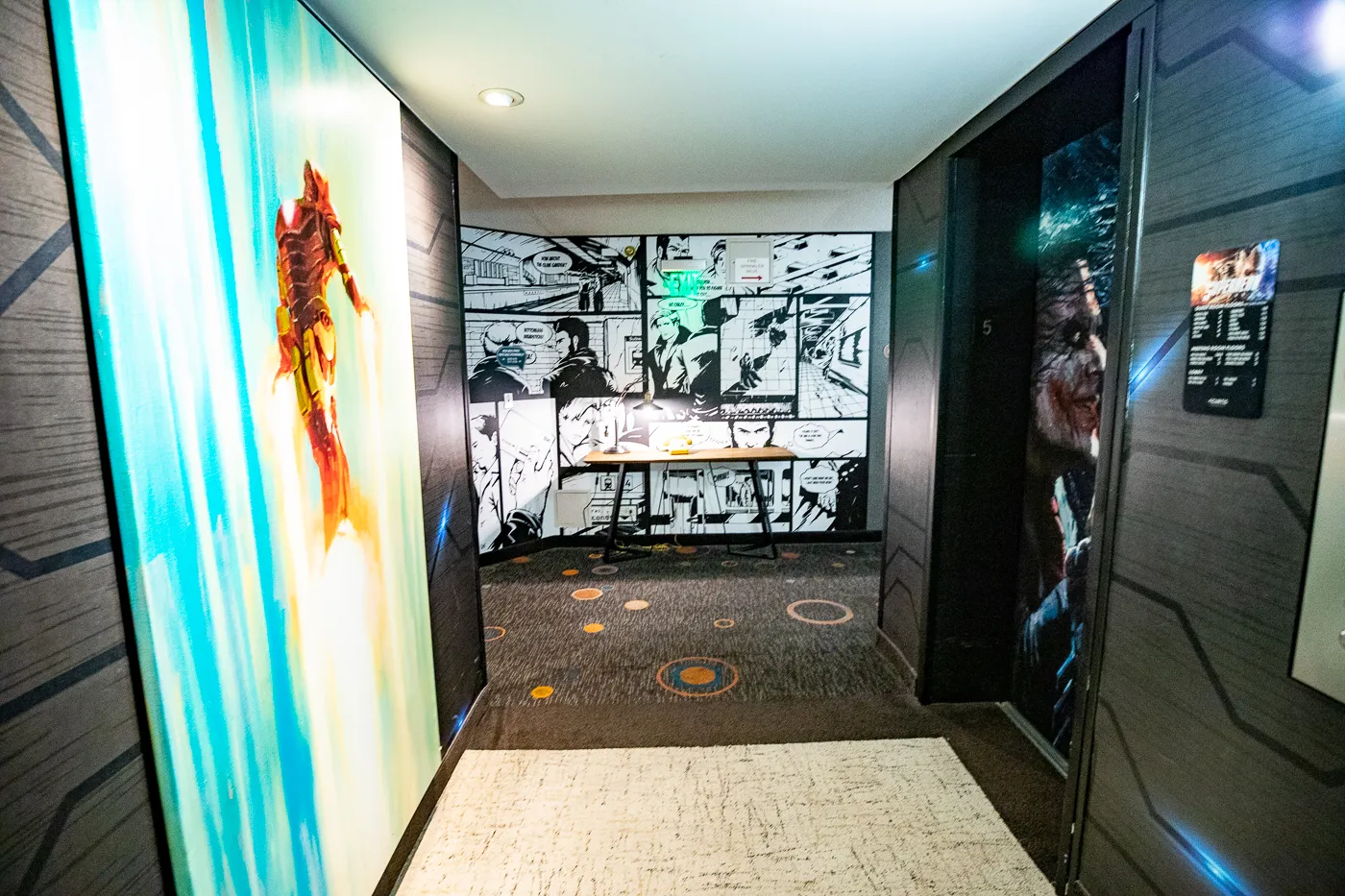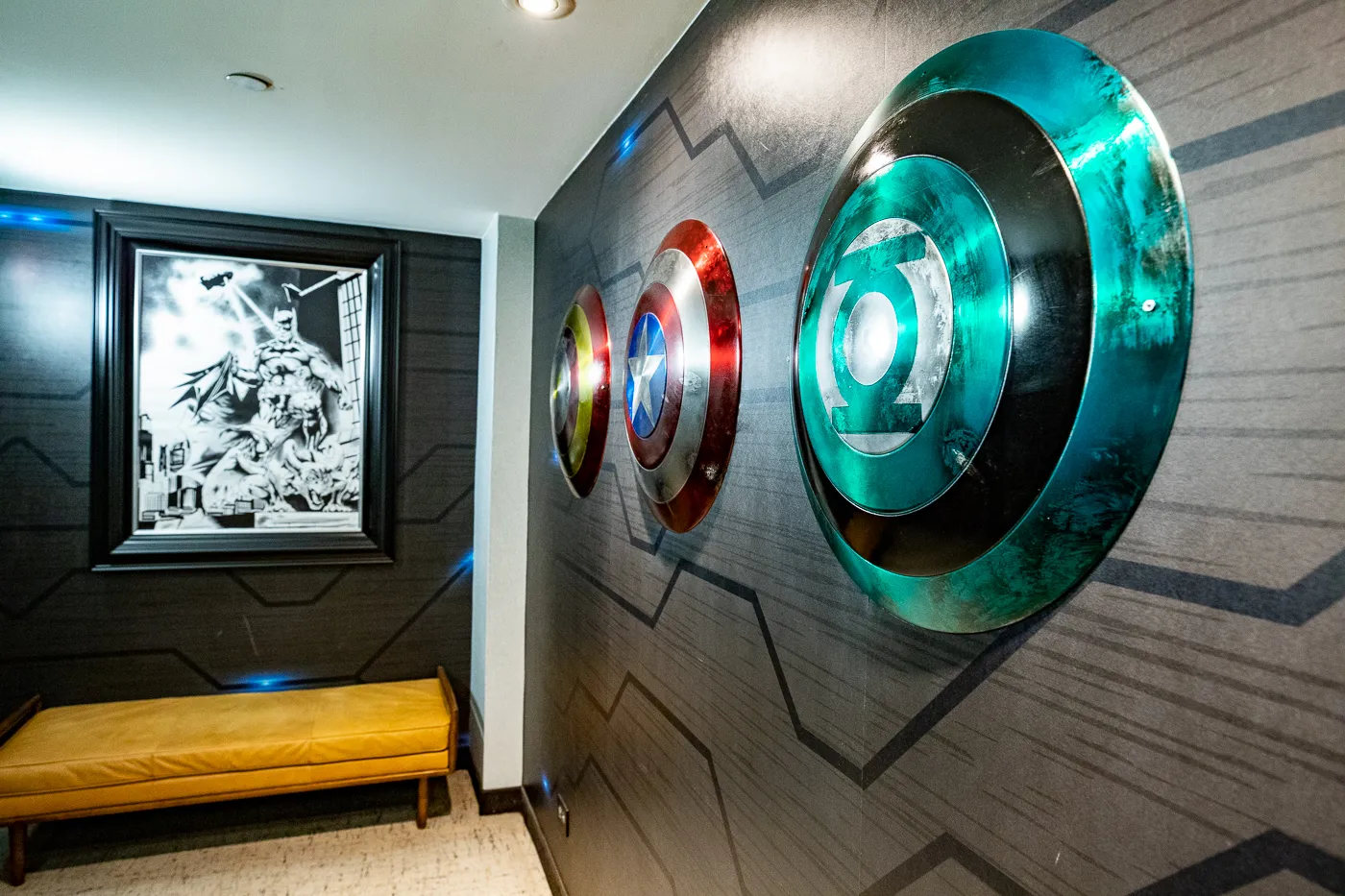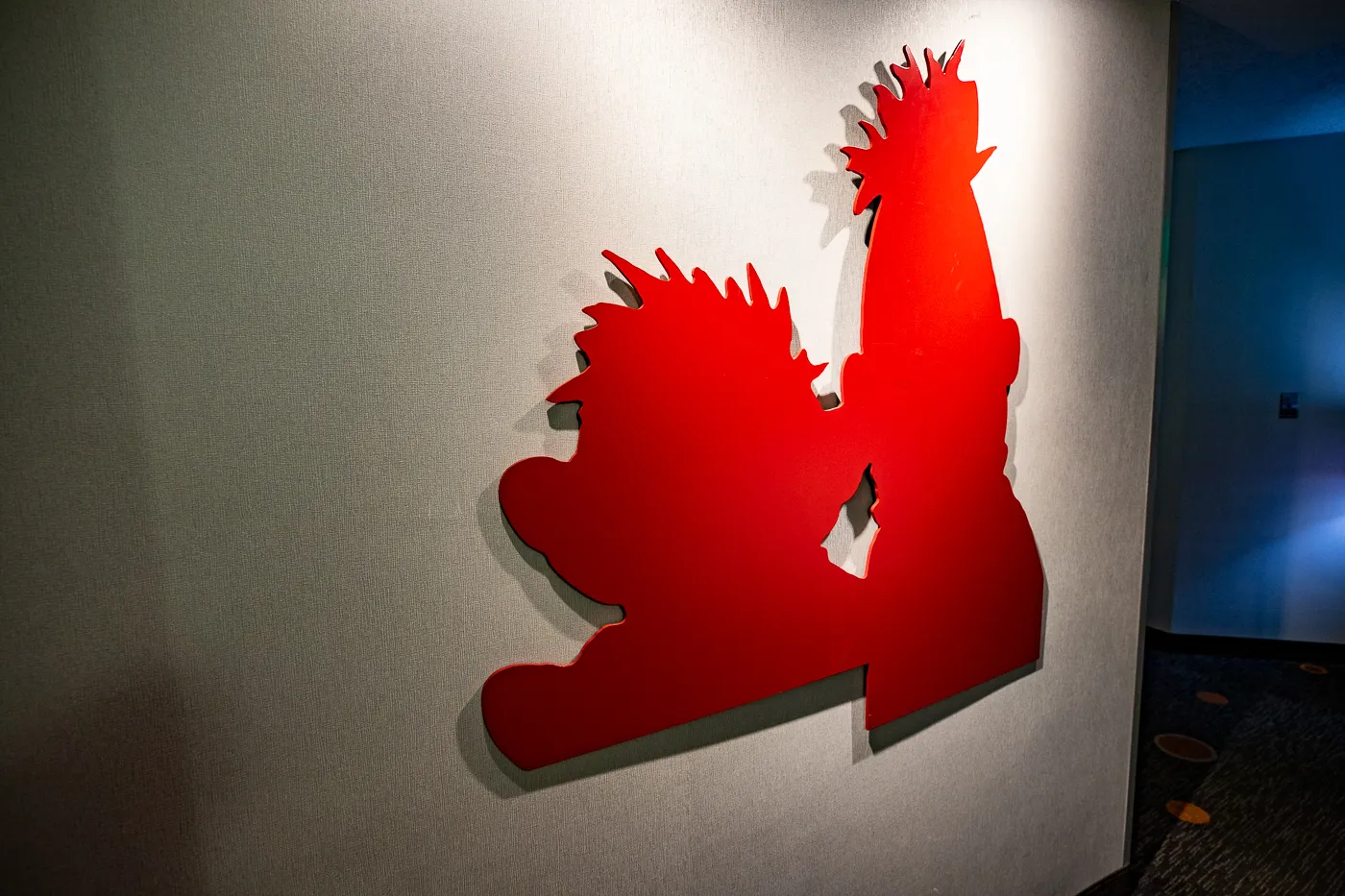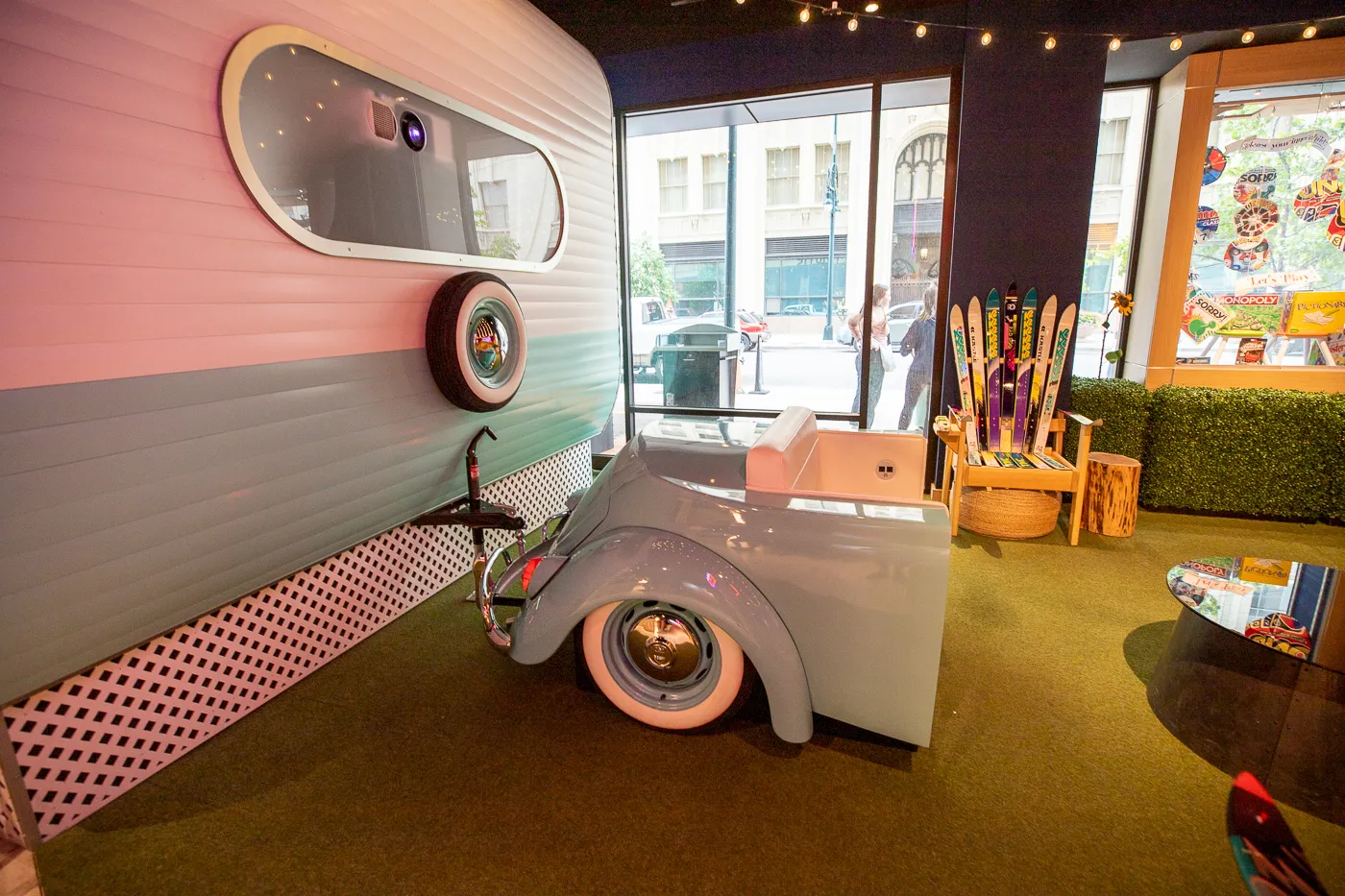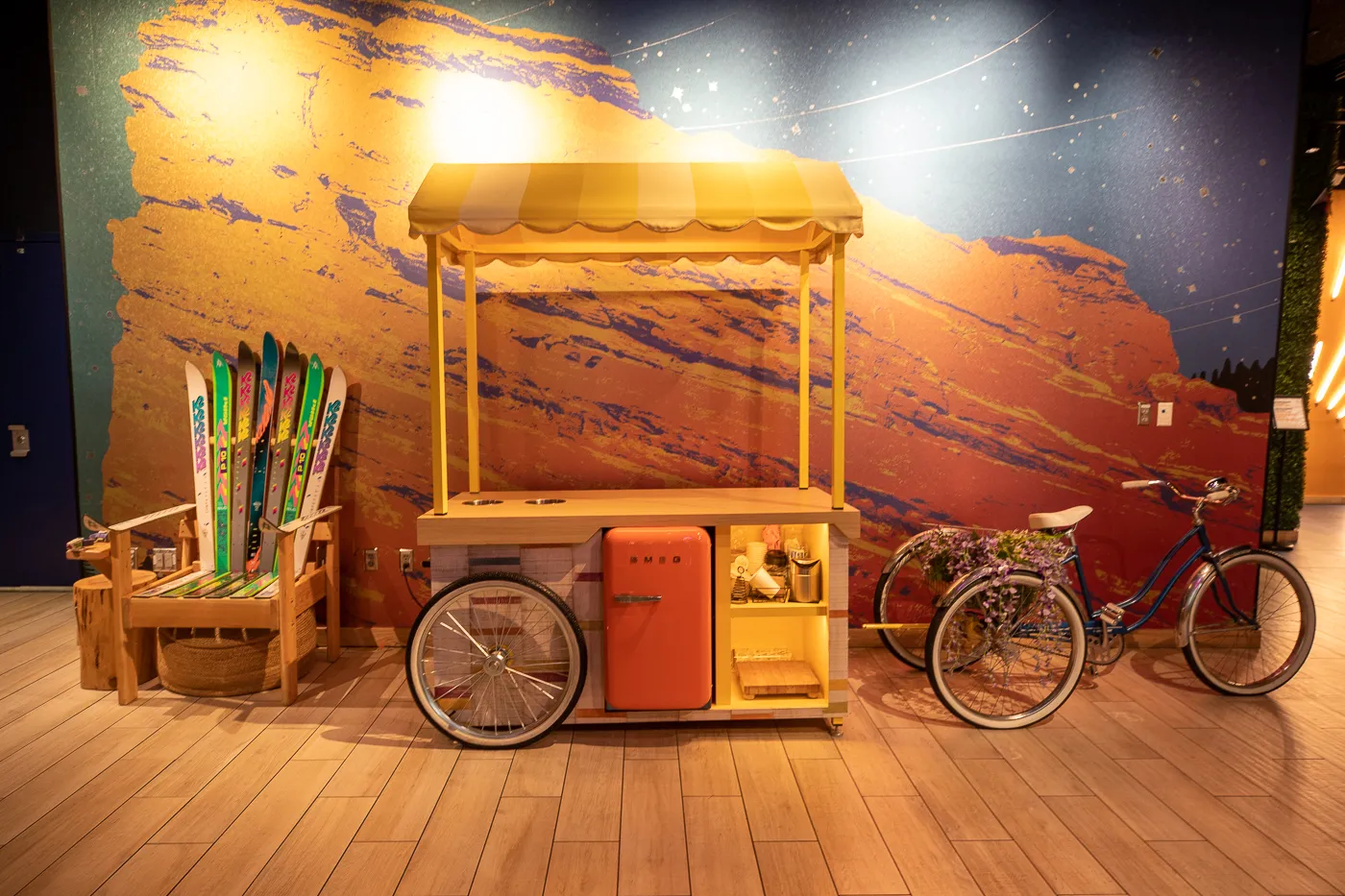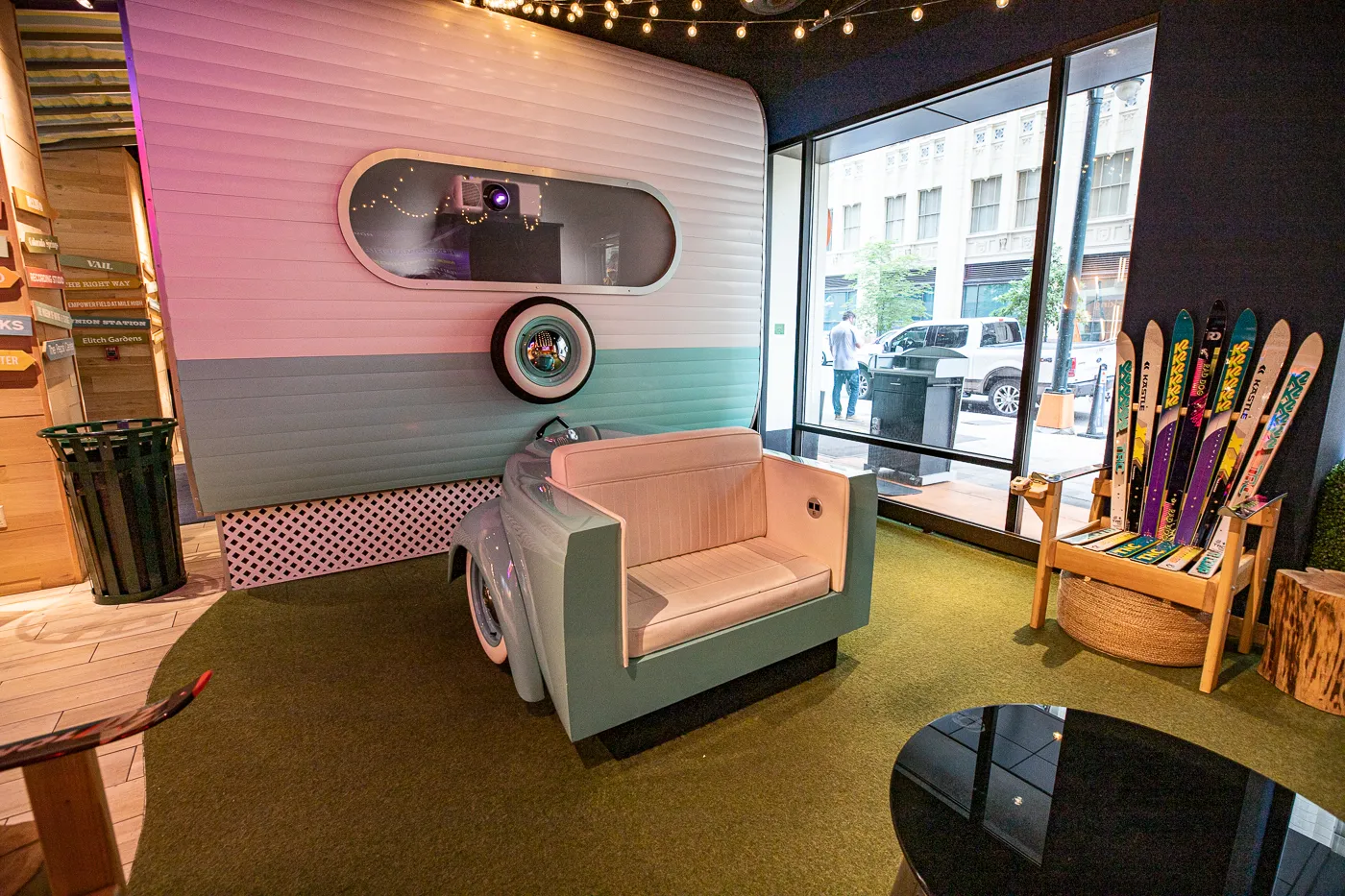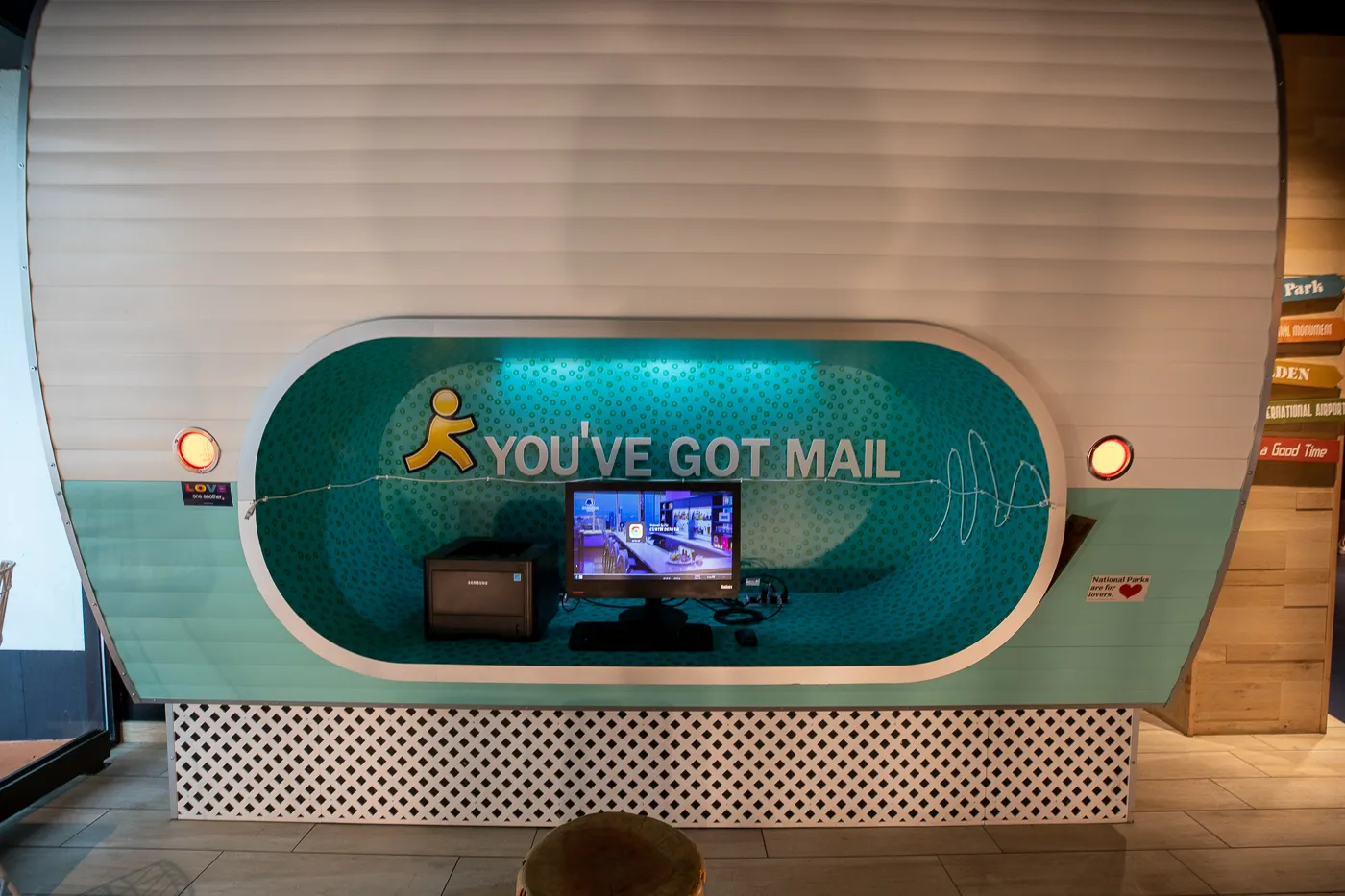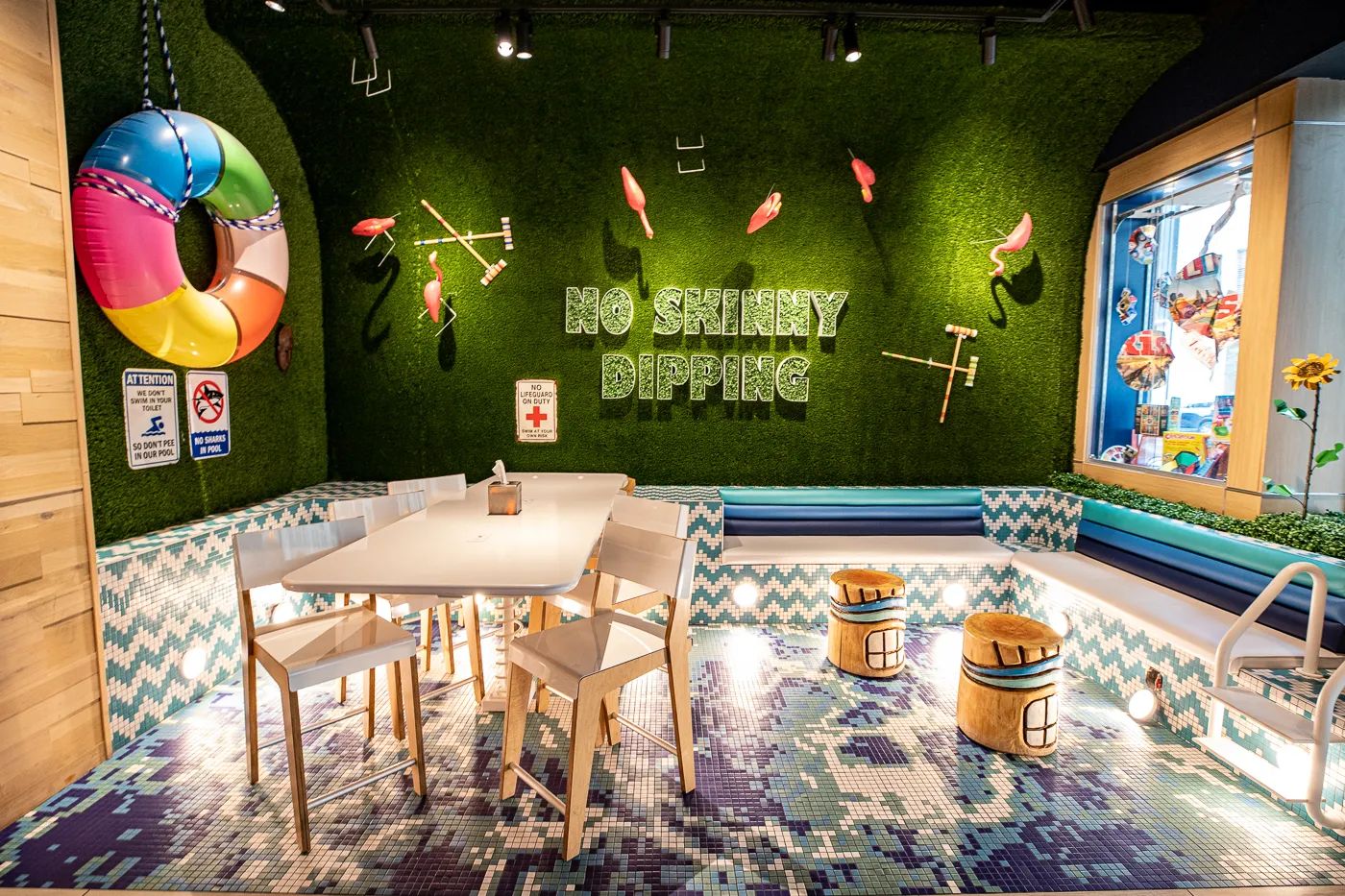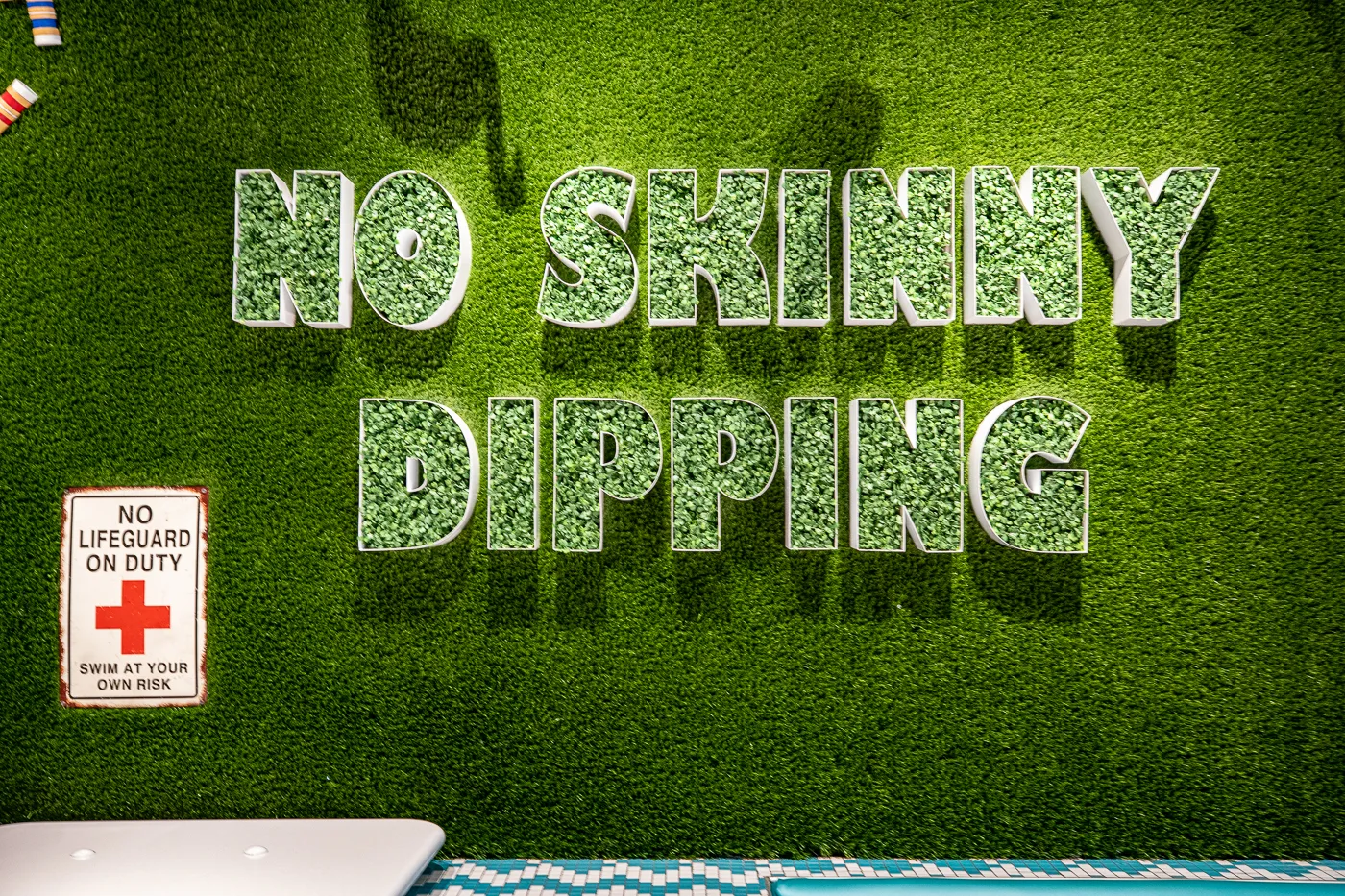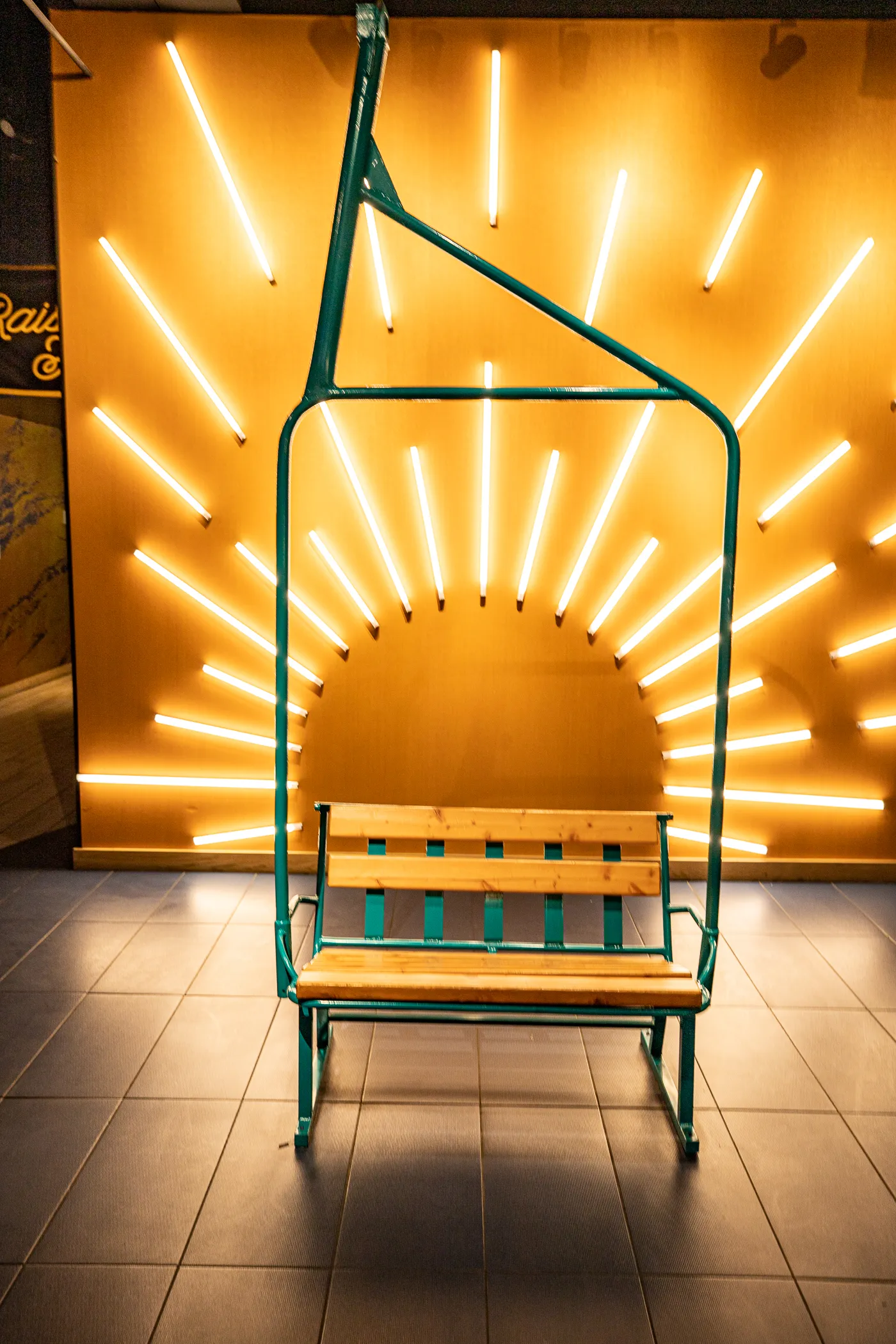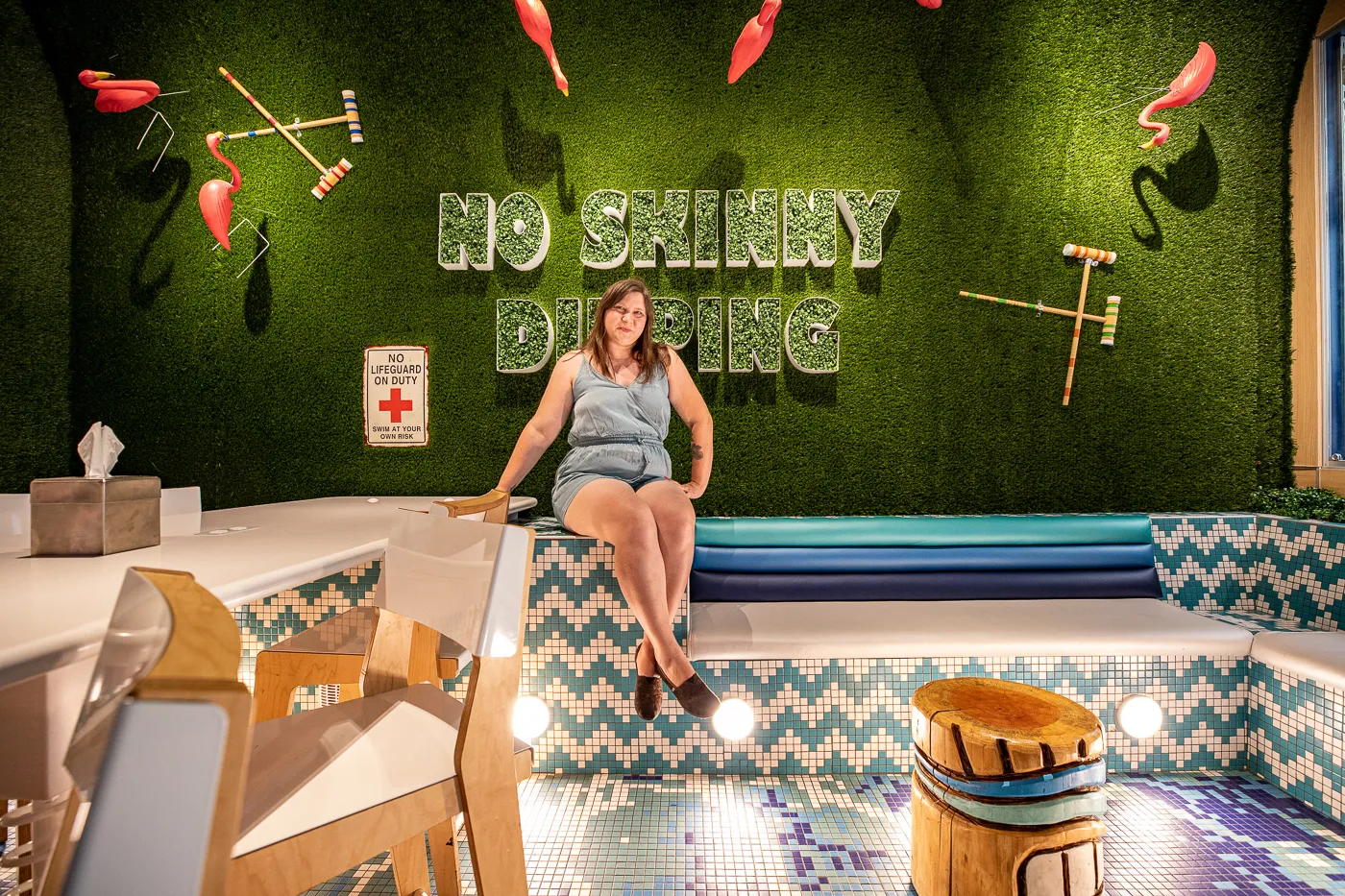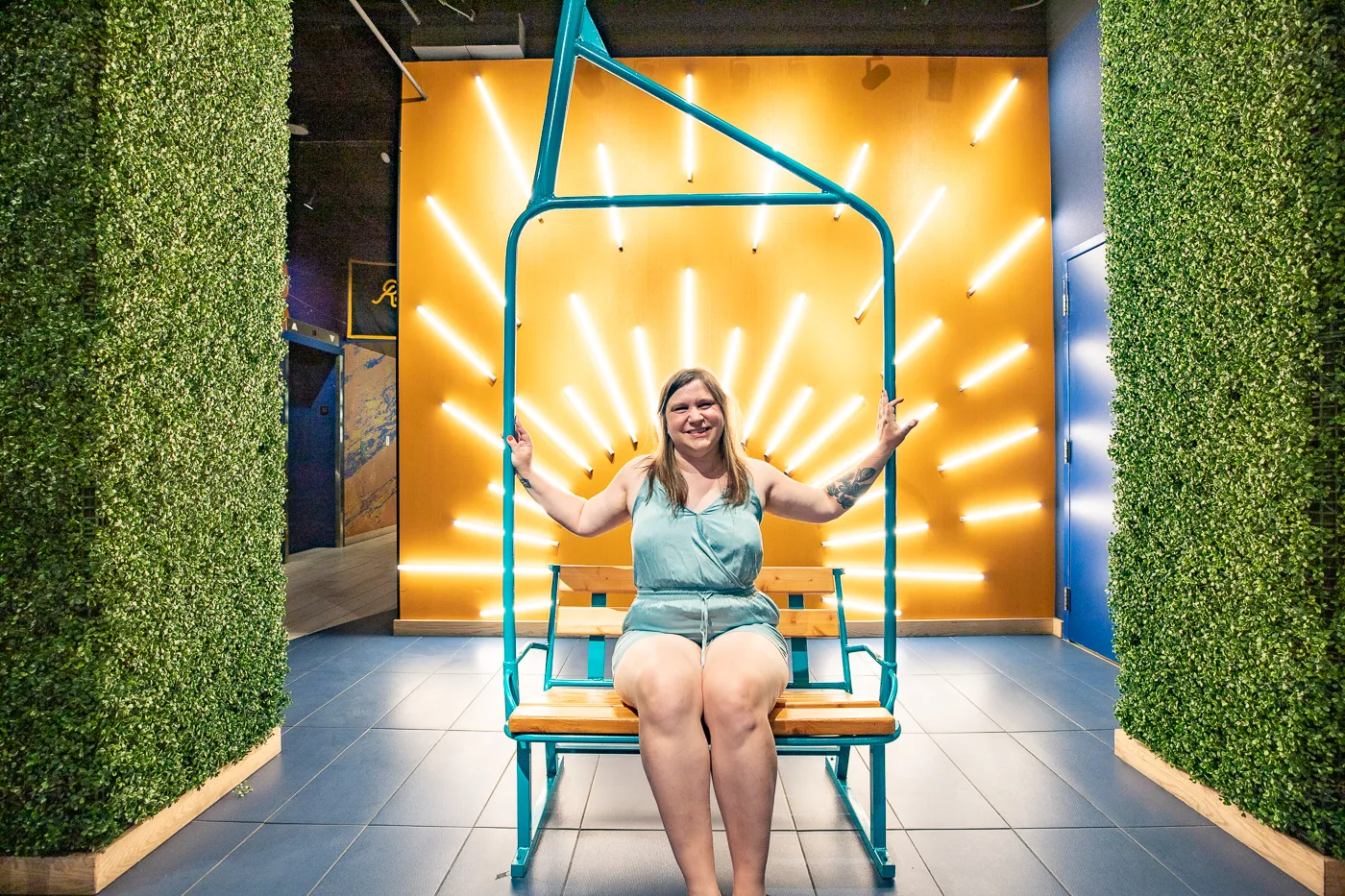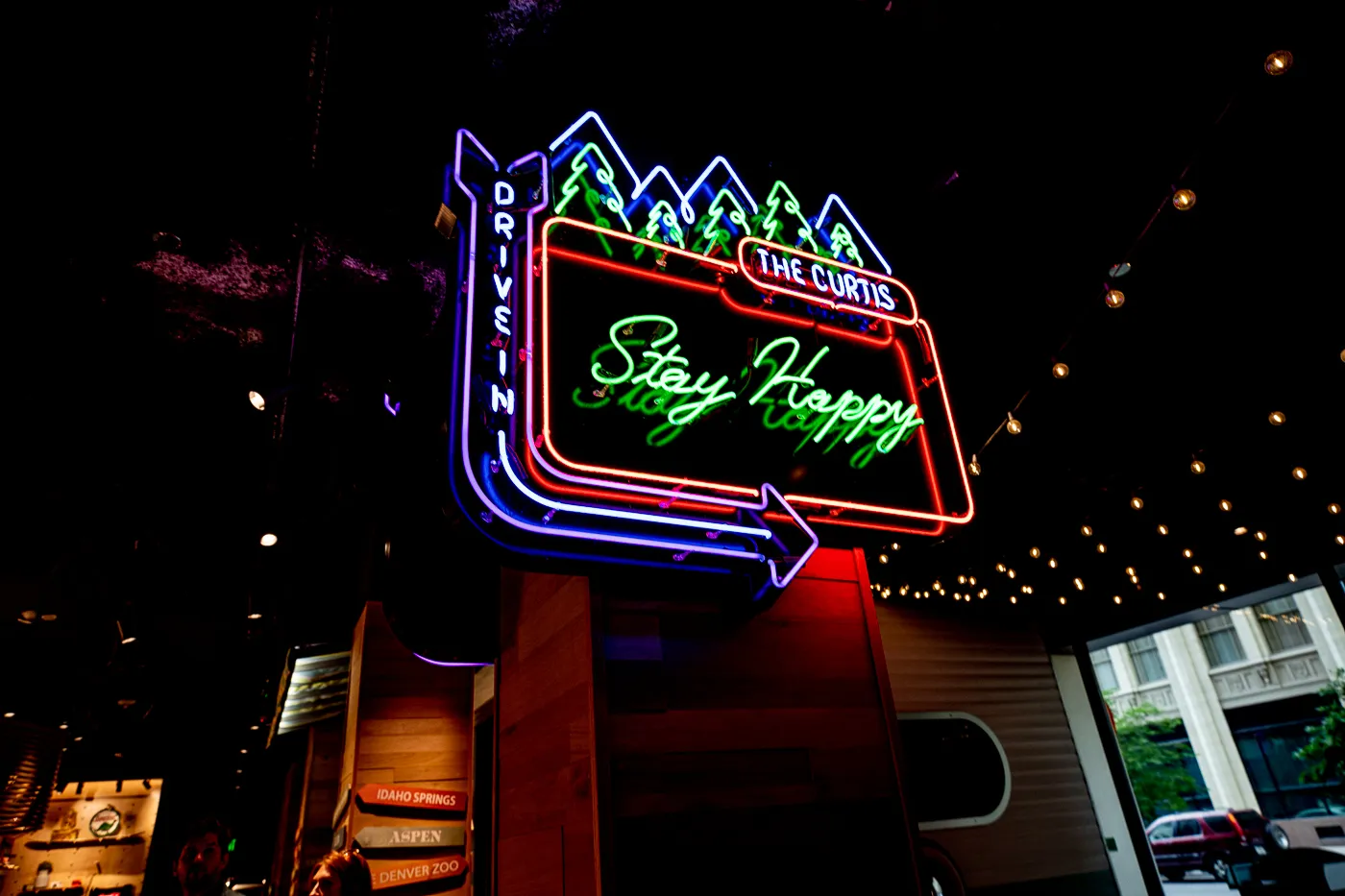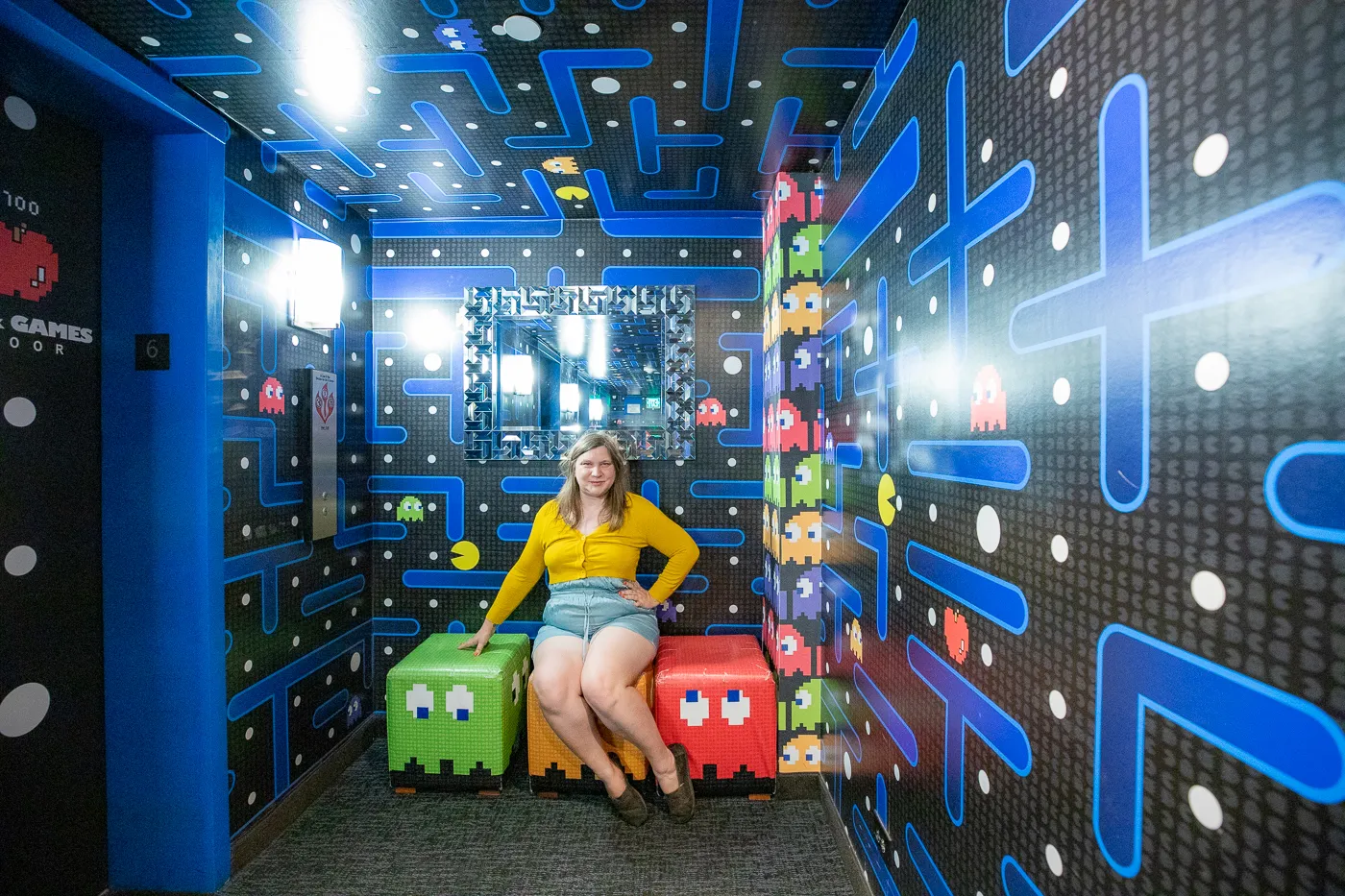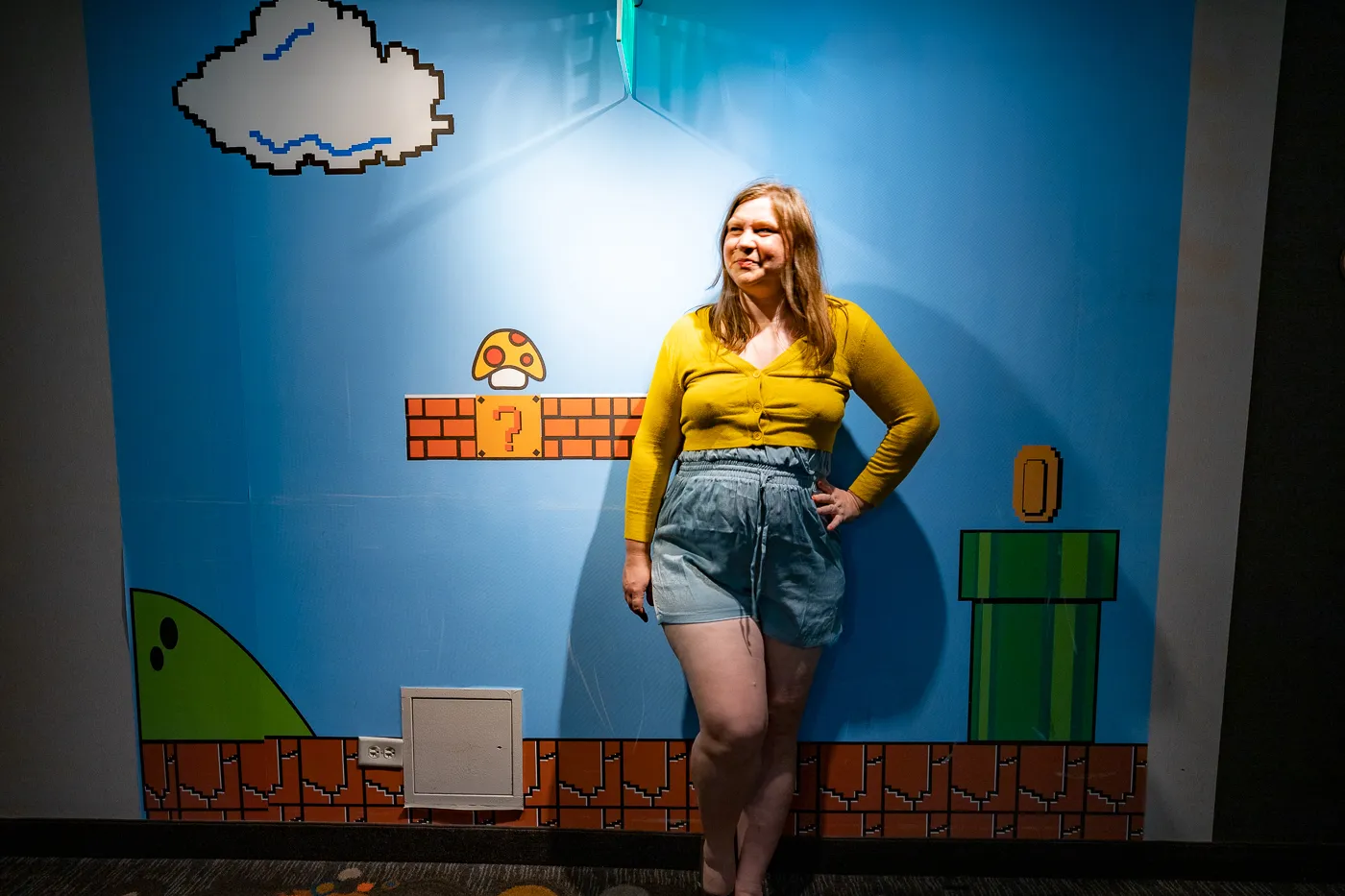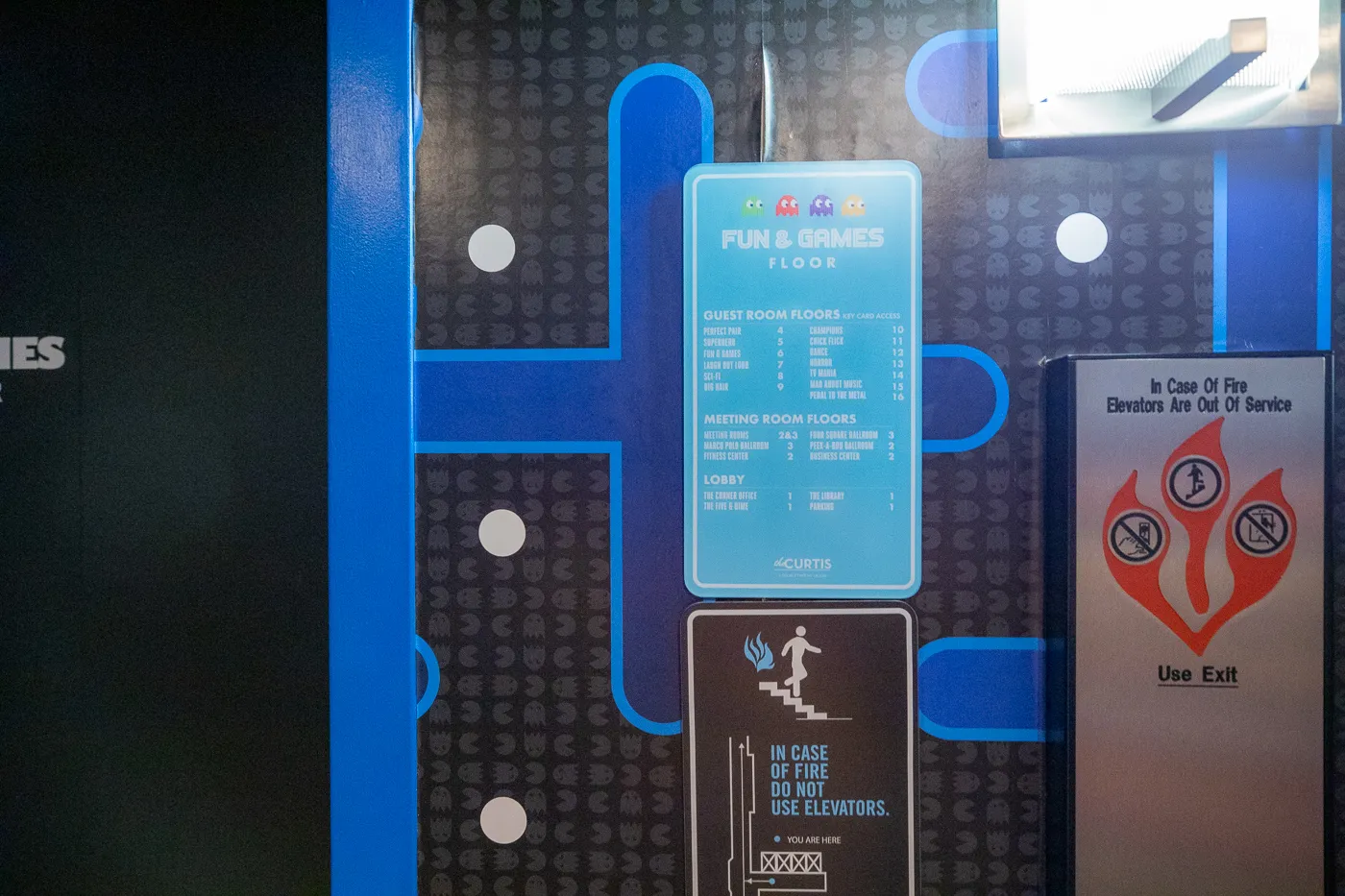 The Curtis Hotel
Address: 1405 Curtis Street, Denver, CO 80202
Pin This Denver Hotel Review to Save for Later