Pike Place Market in Seattle, Washington, has a wide variety of restaurants, shops, attractions, and even a giant piggy bank. However, none of them are as famous as the Pike Place Fish Market and their flying fish!
Around 1965 when young employee John Yokoyama purchased the fish stand he decided to take the business in a new direction. After another employee suggested that they become "World Famous," they started printing the saying on their packaging. While at first "World Famous" may have been a self-proclaimed title, there is no doubting this claim today. People travel from all over the world for their fresh seafood, but it is really the show that drives them in. Ordering a fish? Don't expect it to be handed to the man behind the counter…expect for it to be tossed through the air!
It's one of the most famous attractions in Seattle and maybe even one of the most famous attractions in Washington state!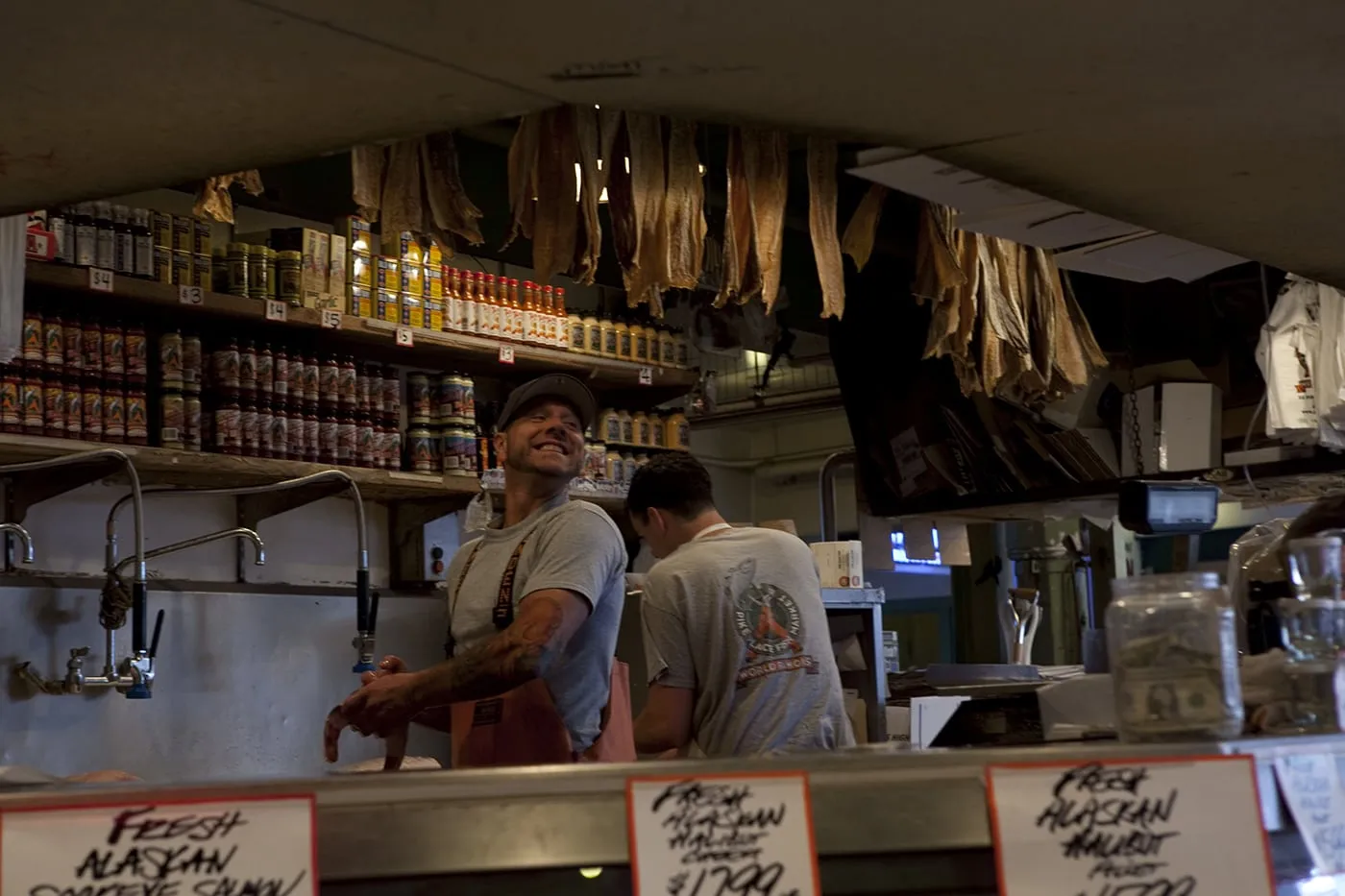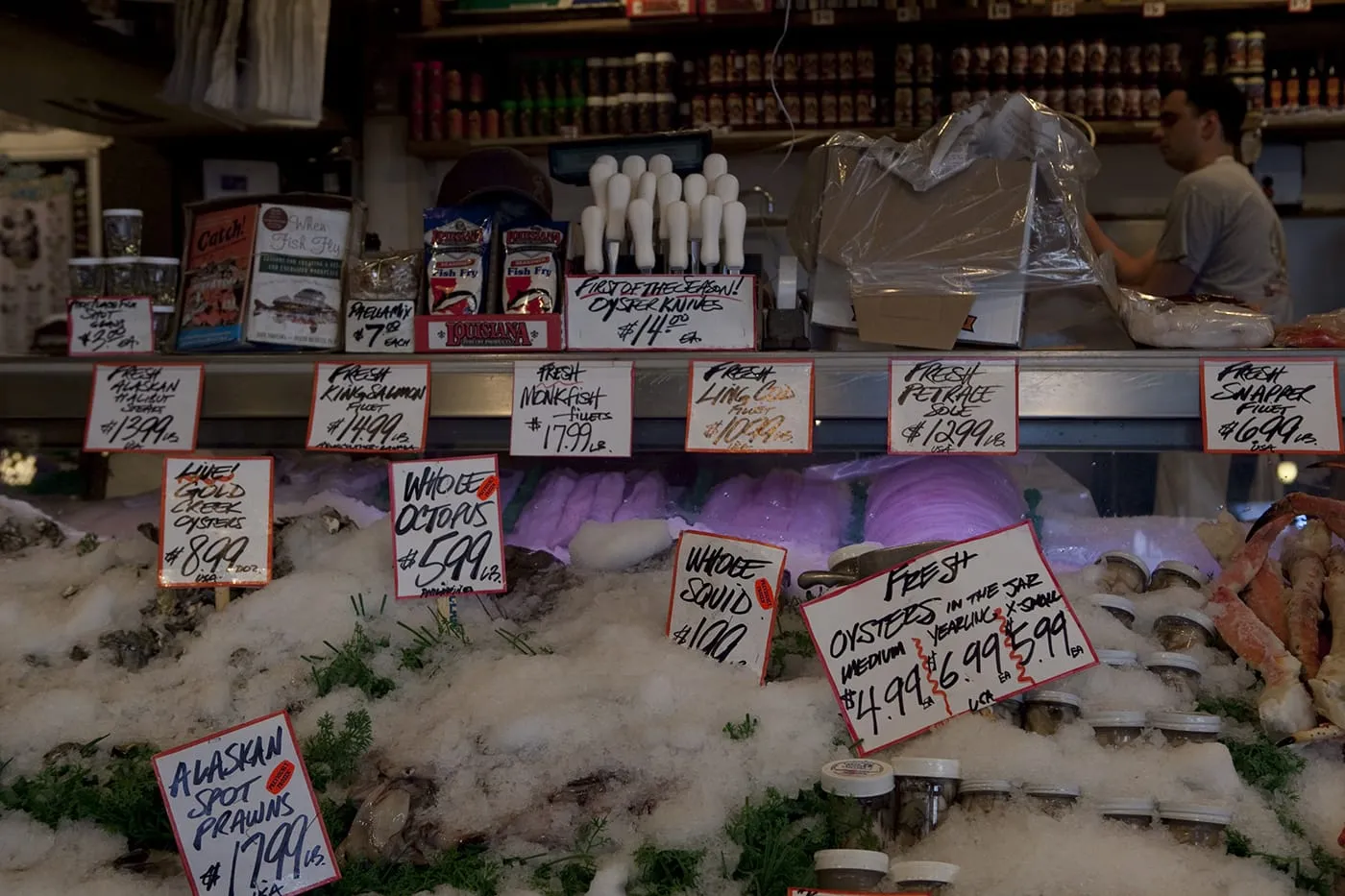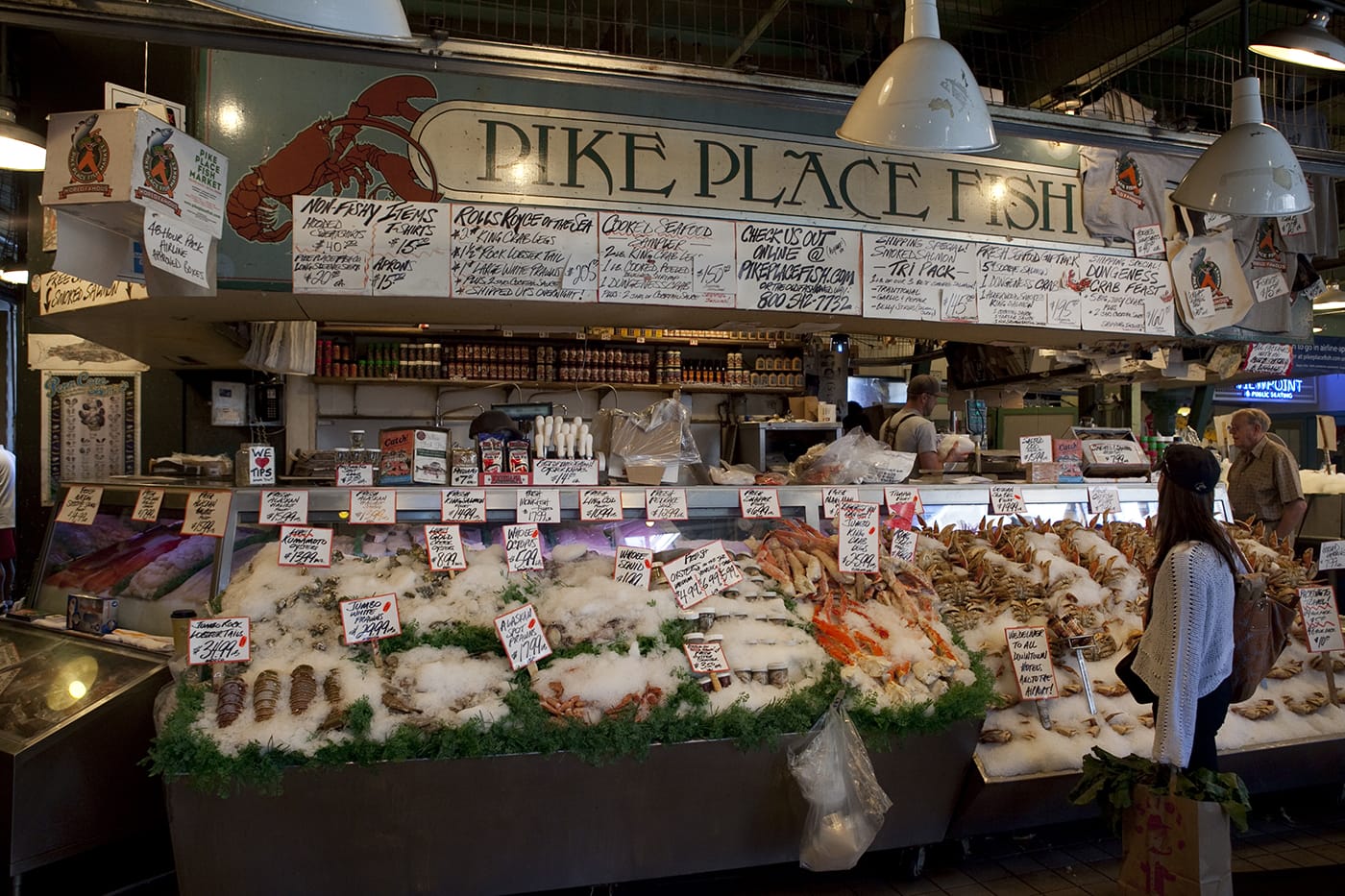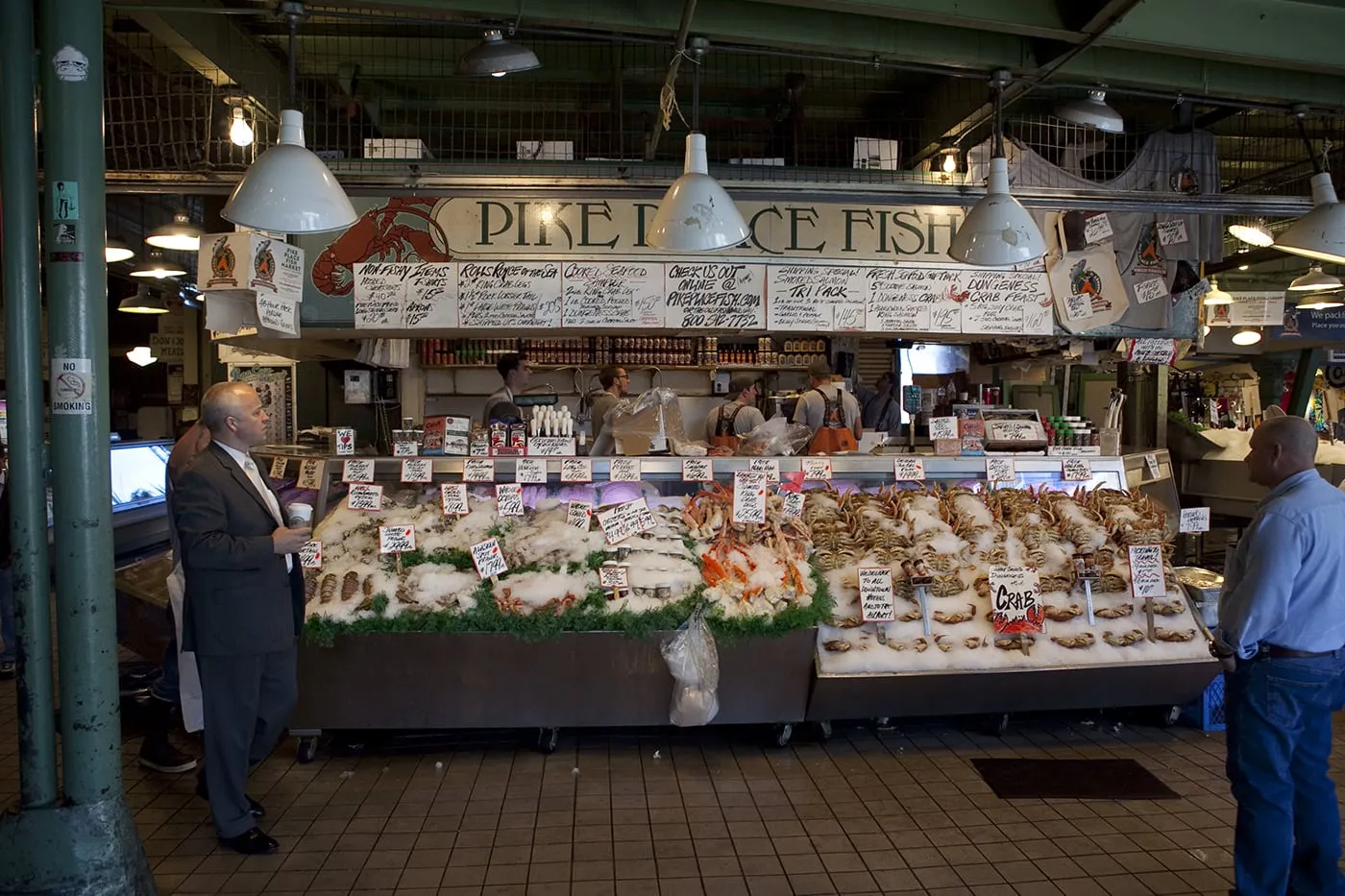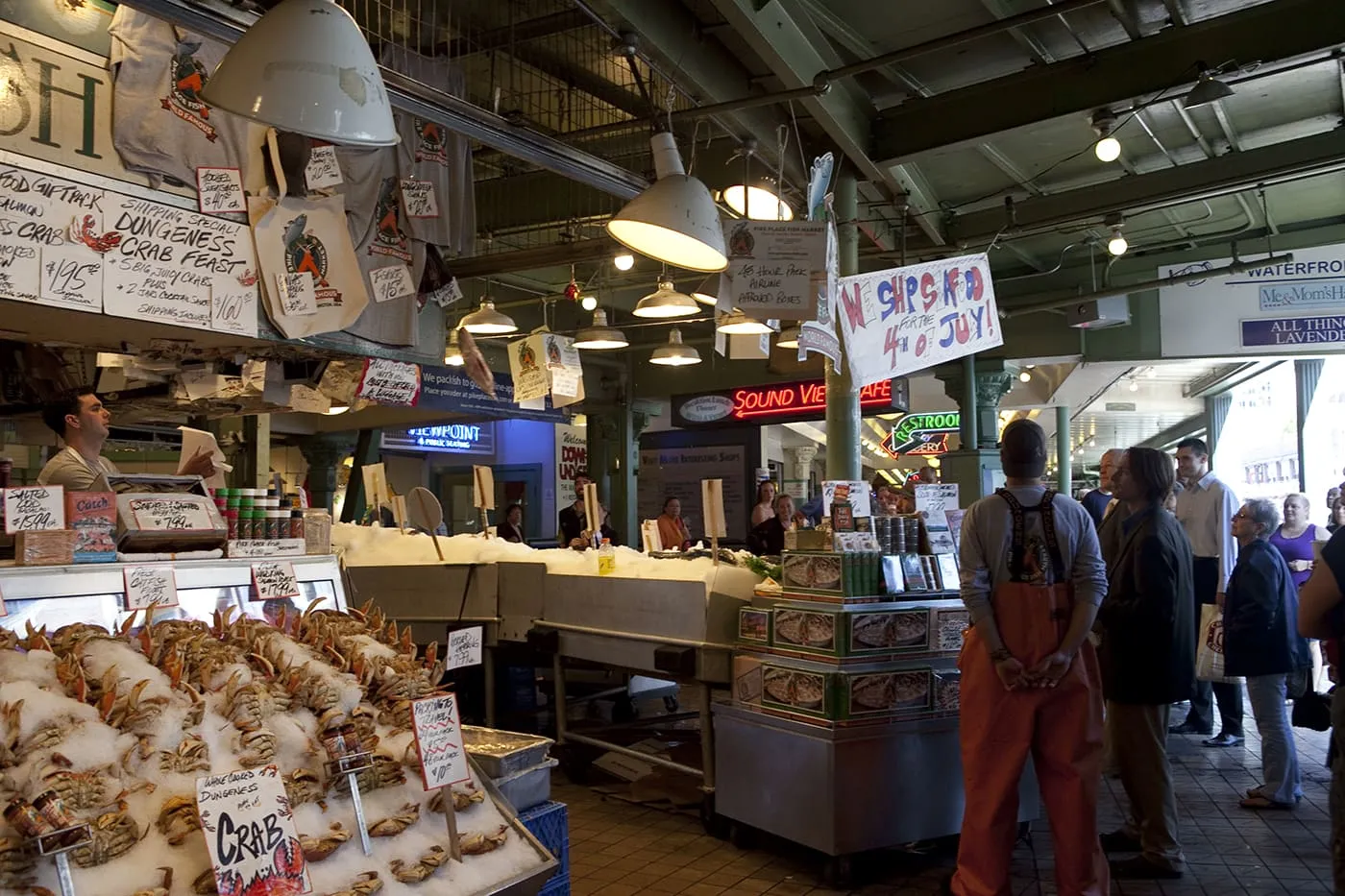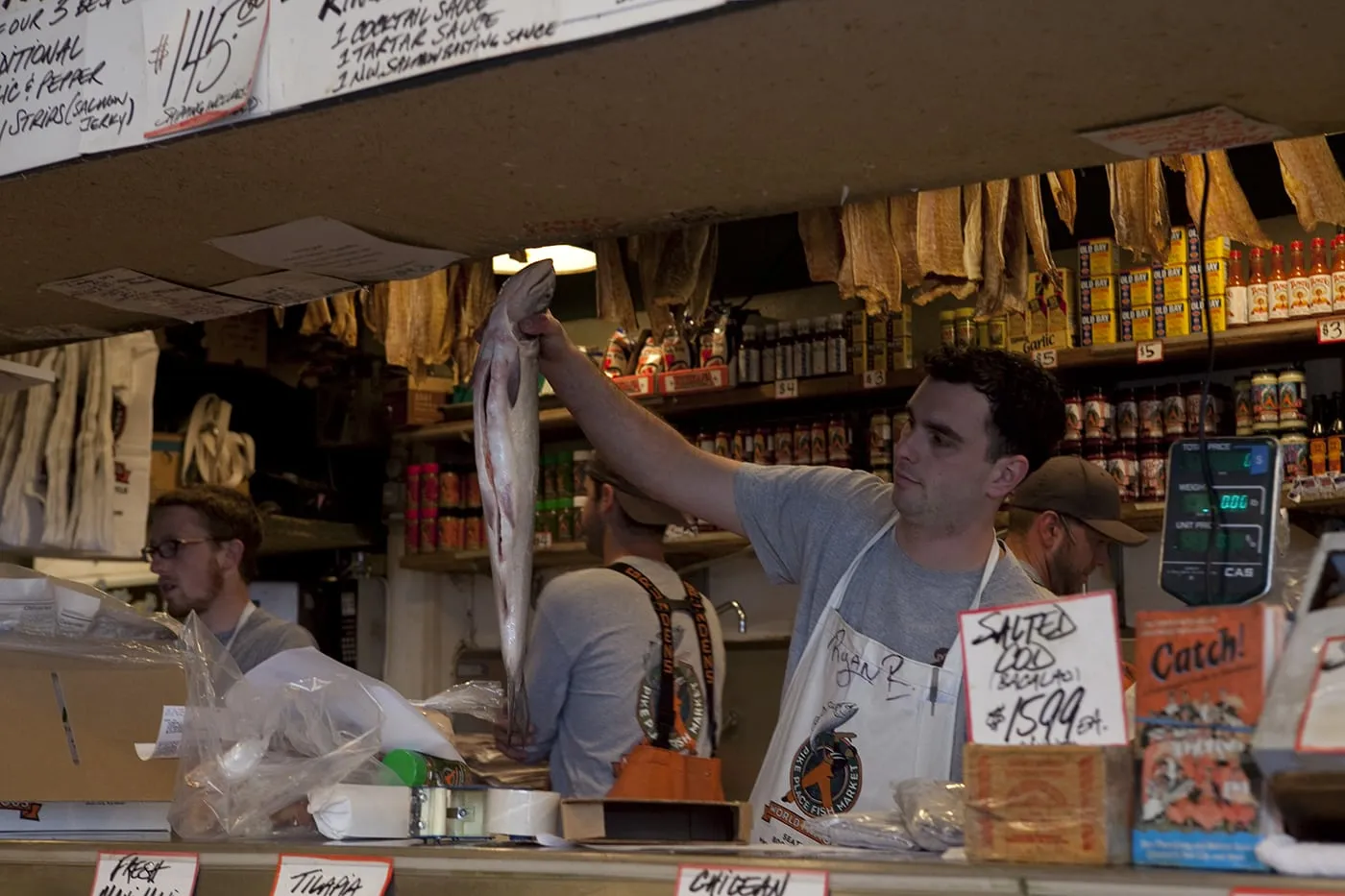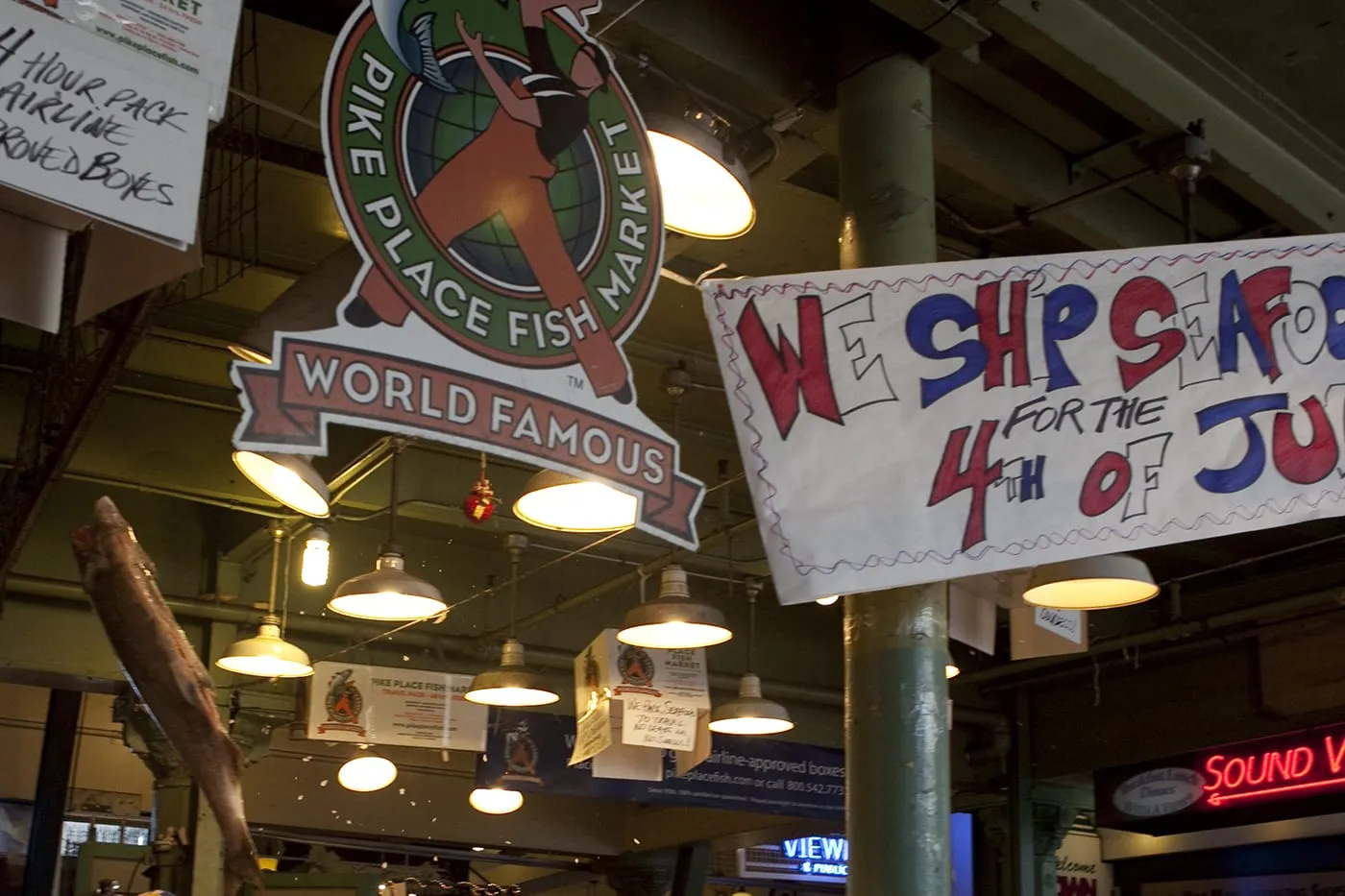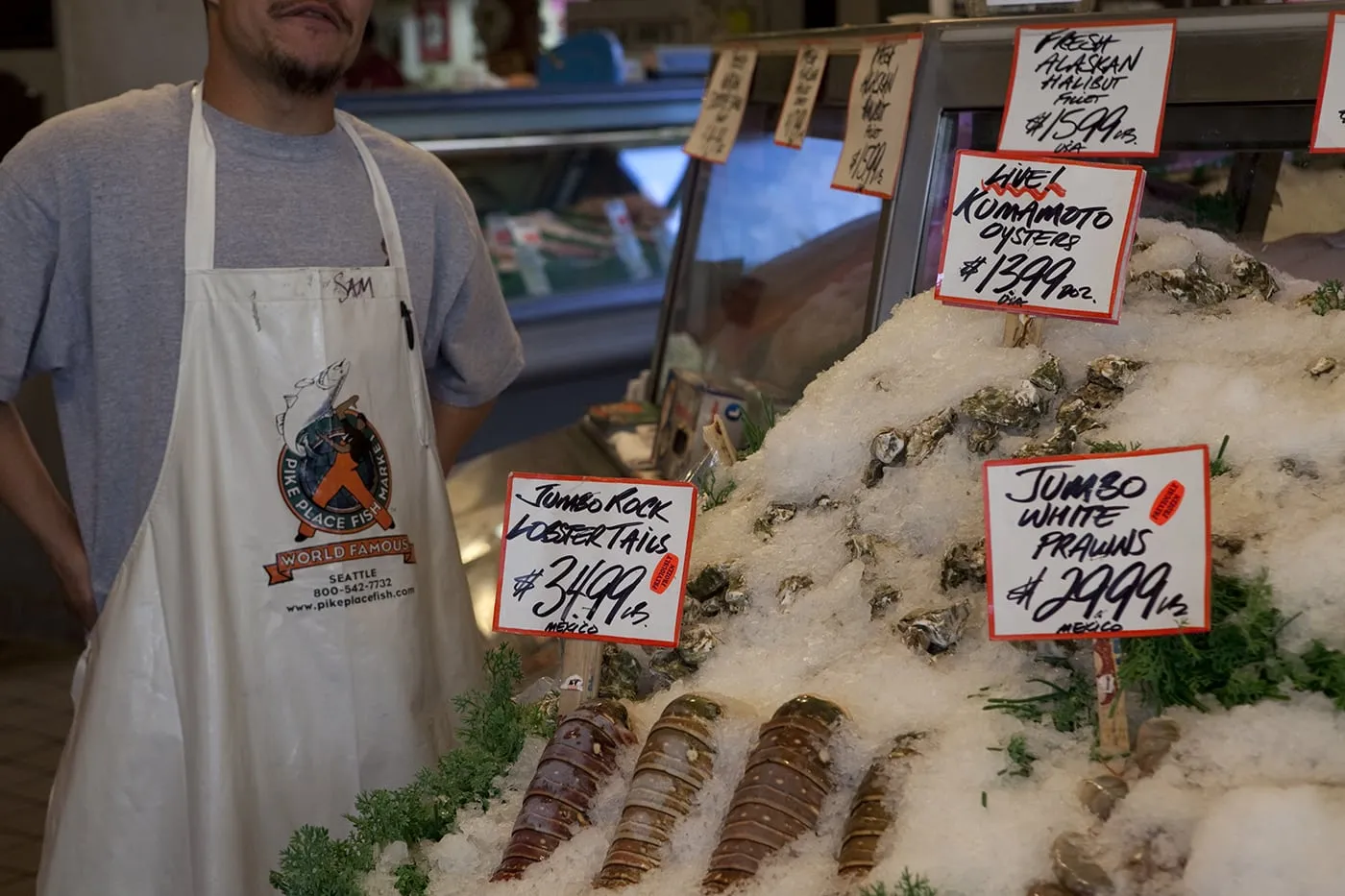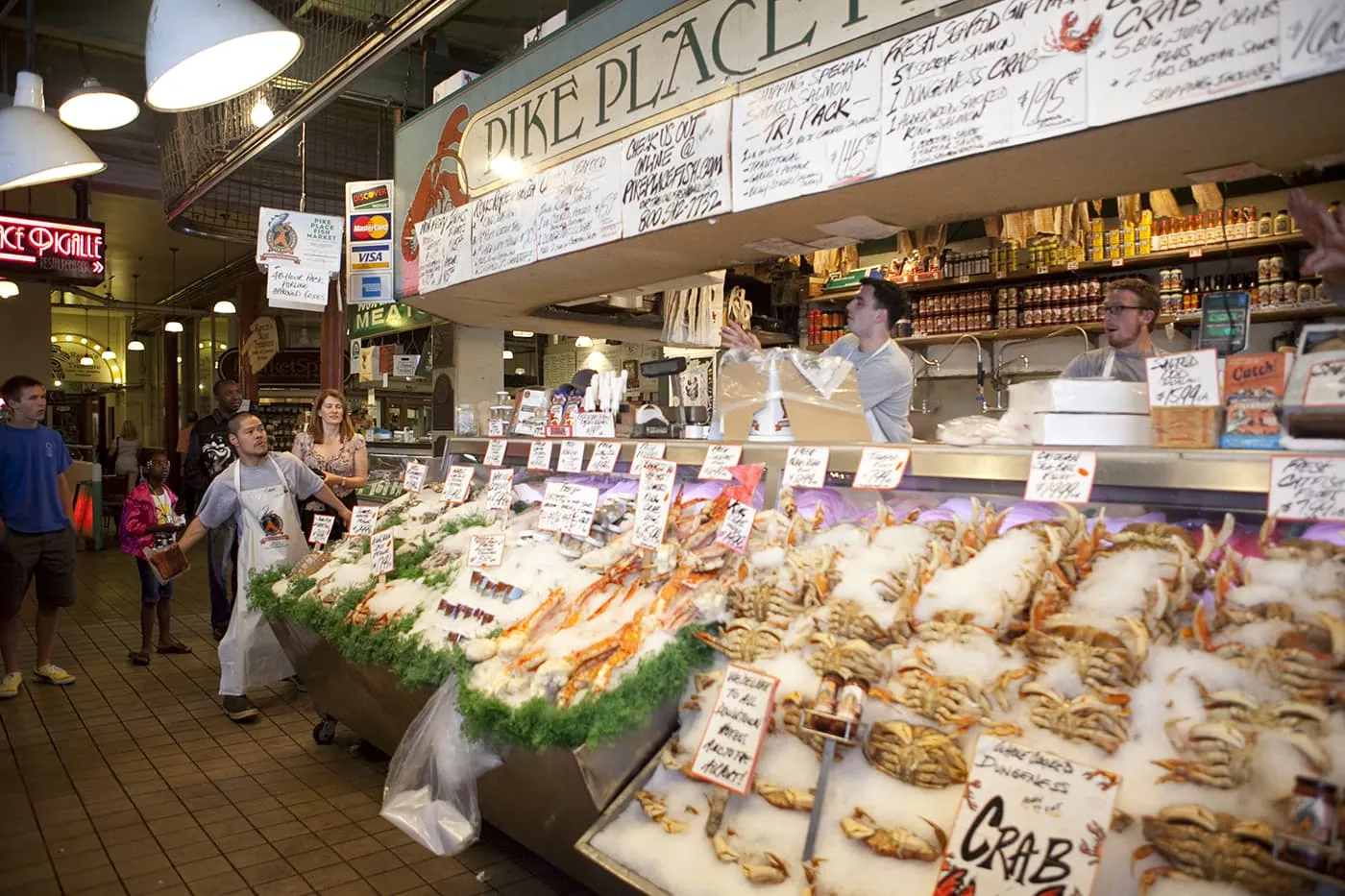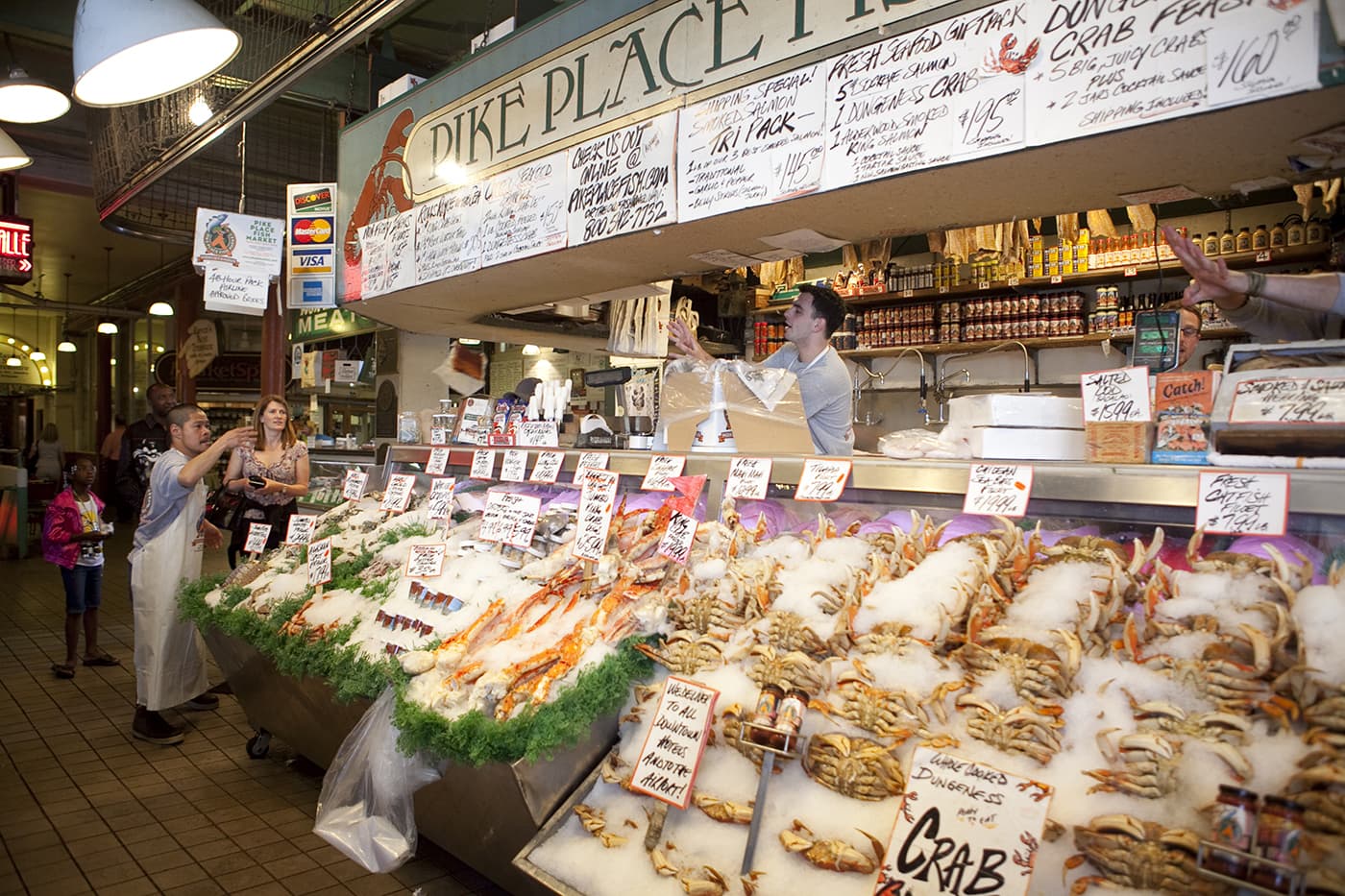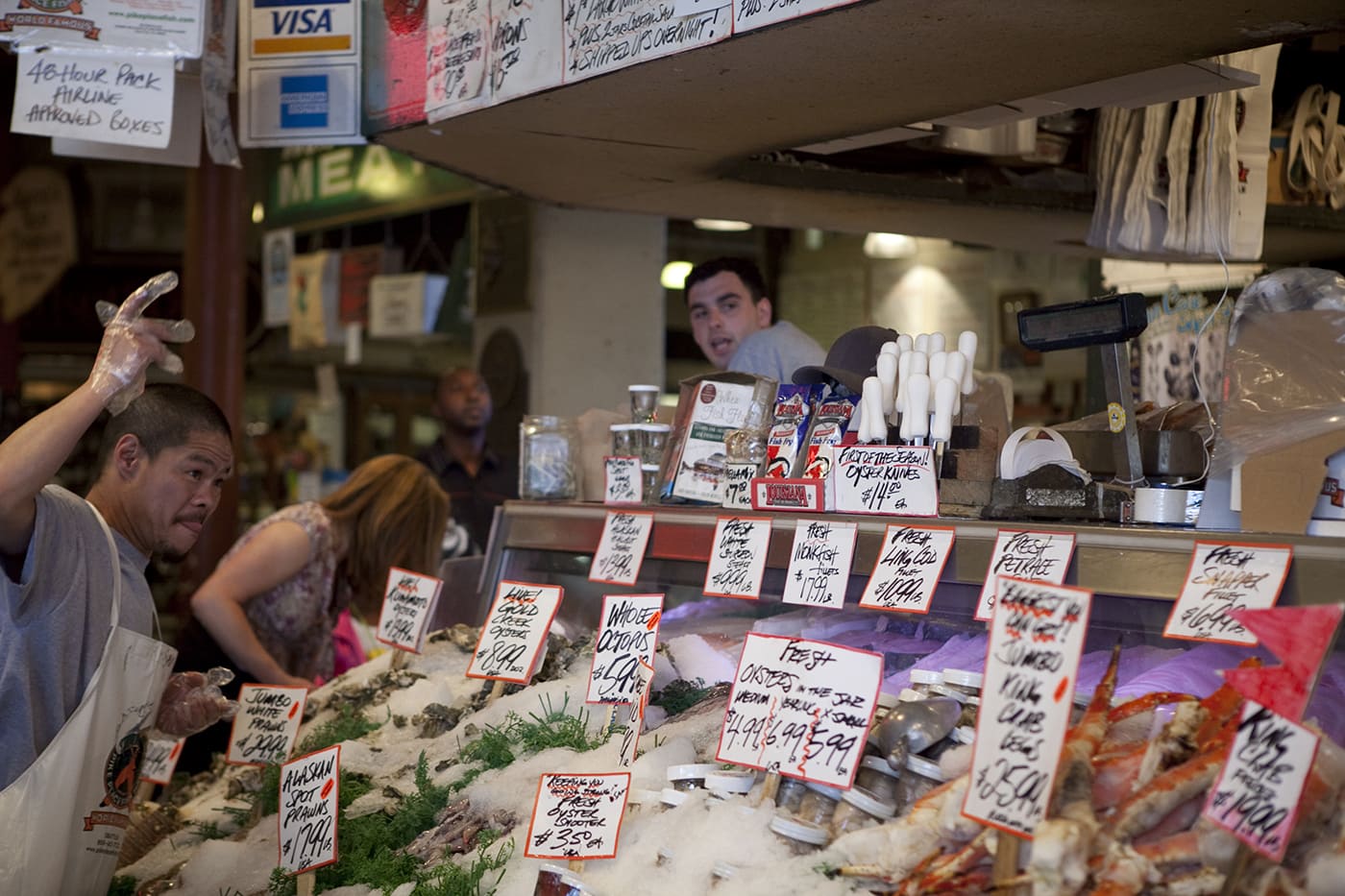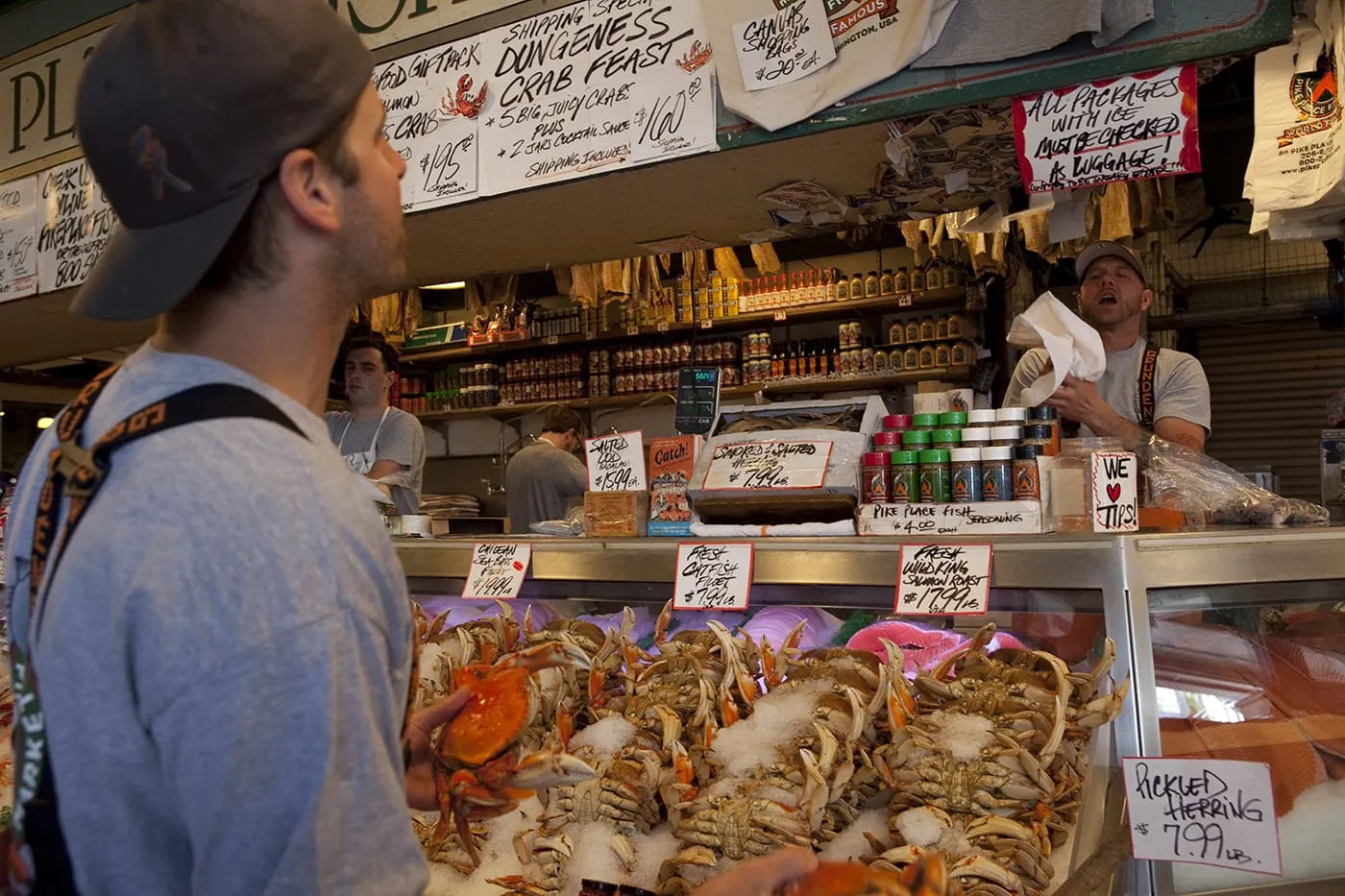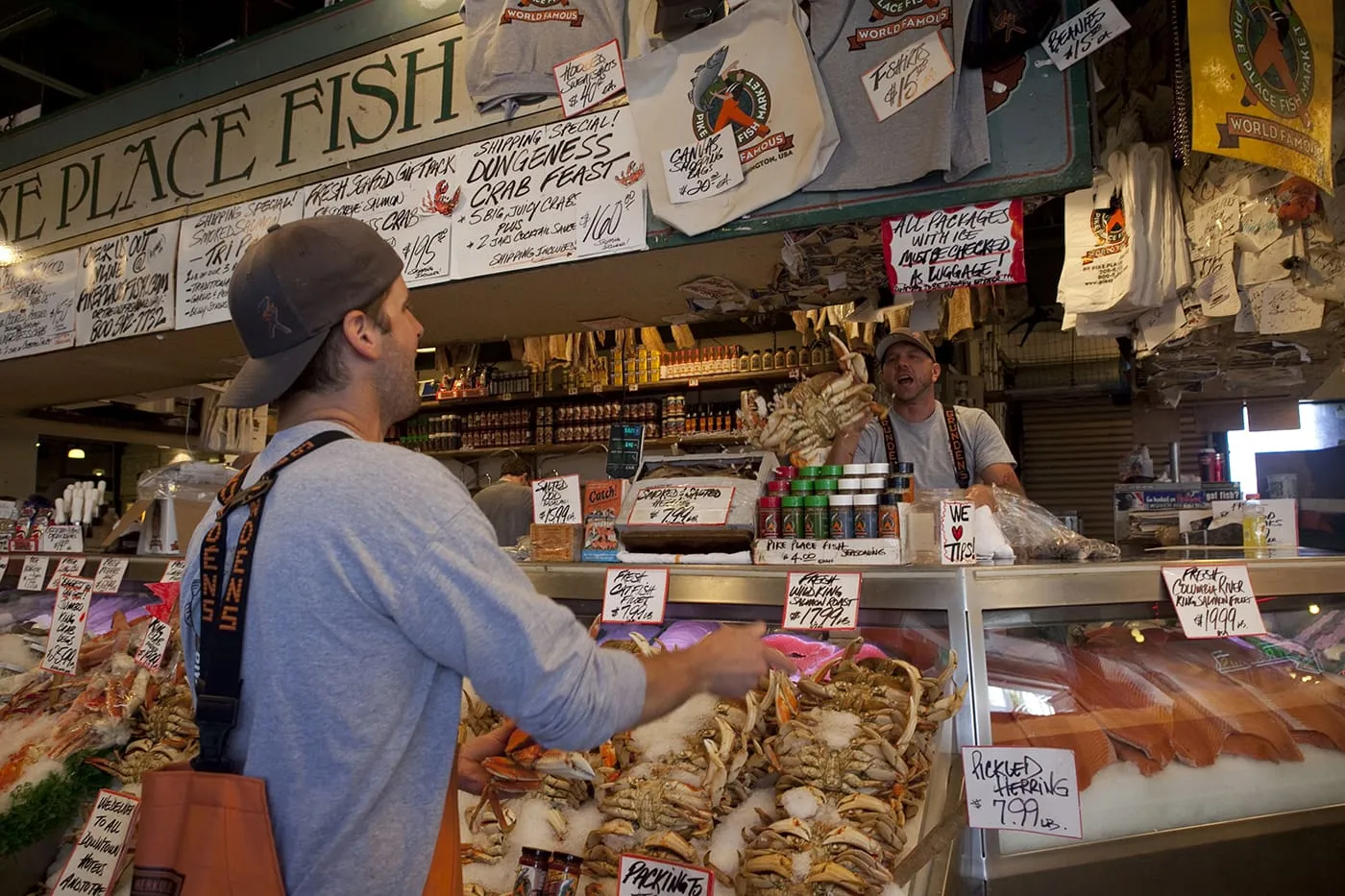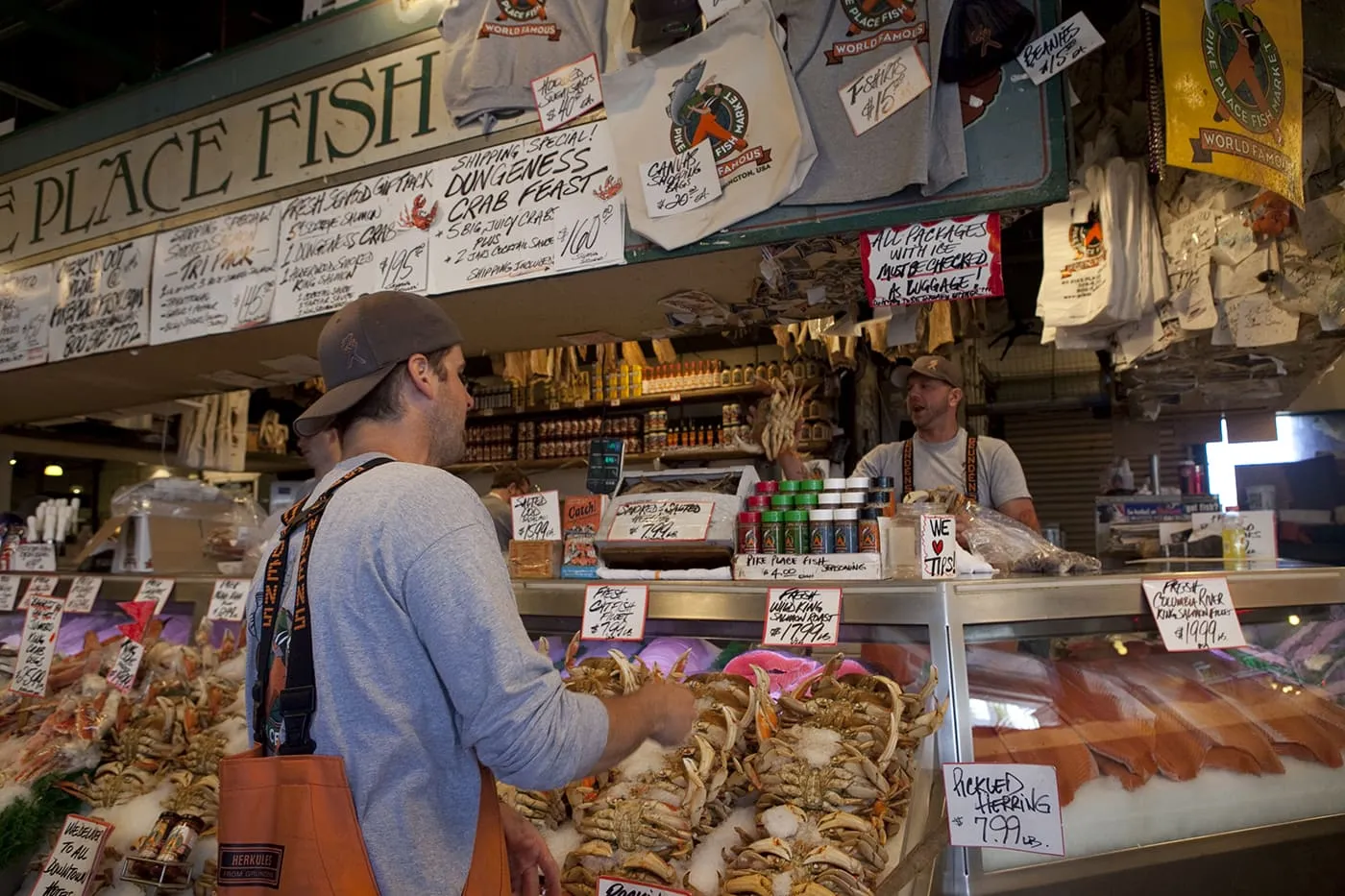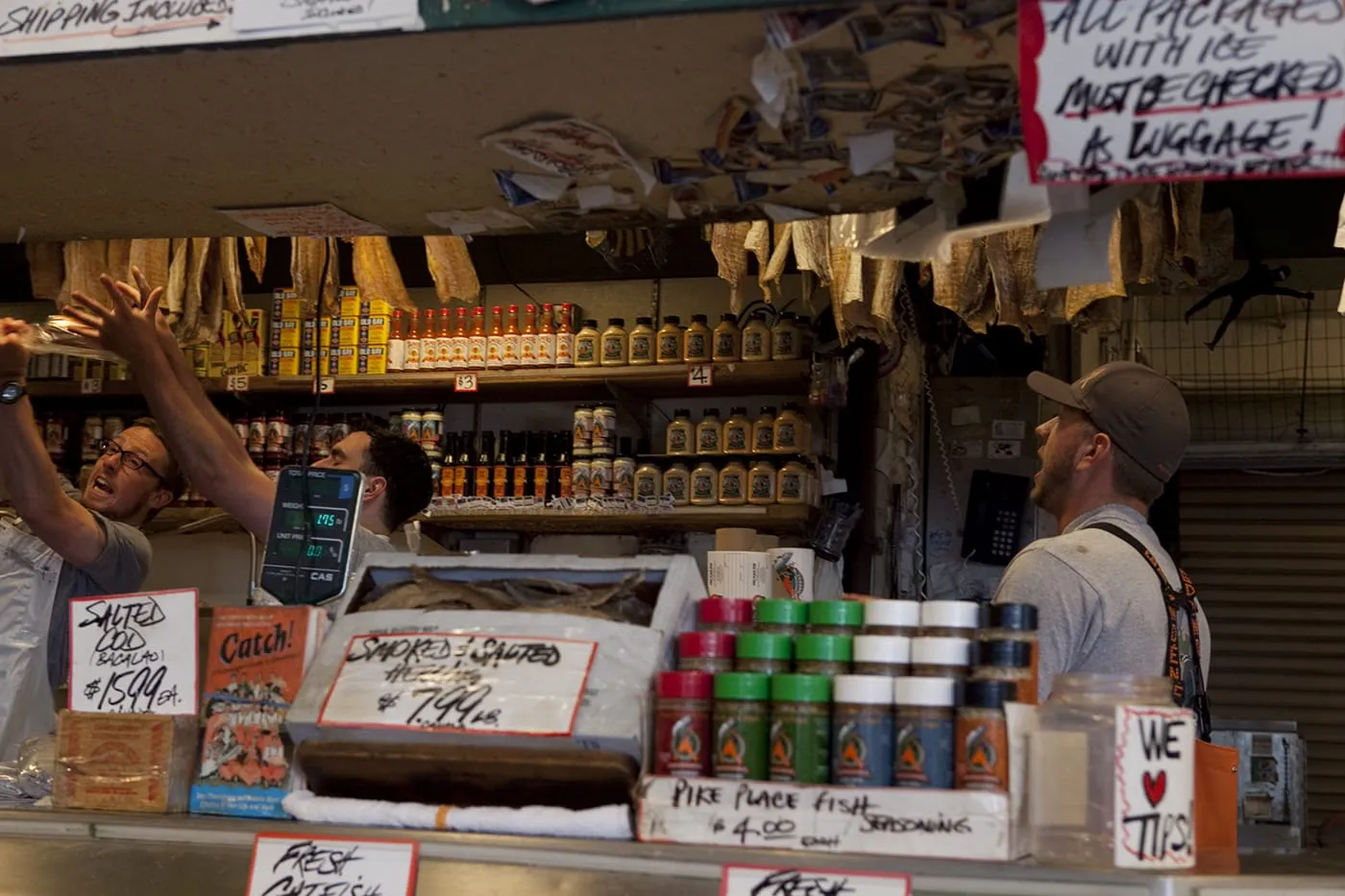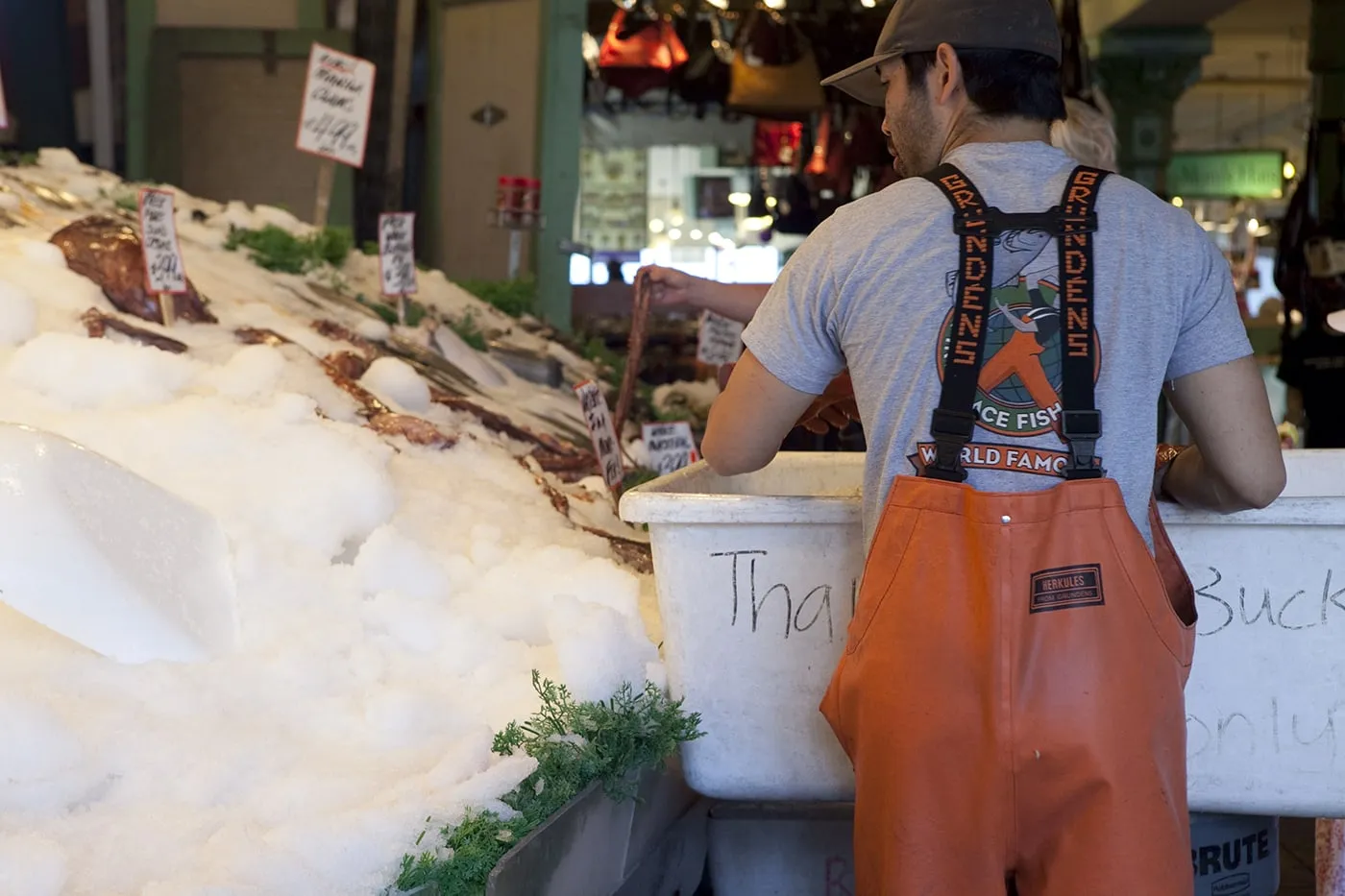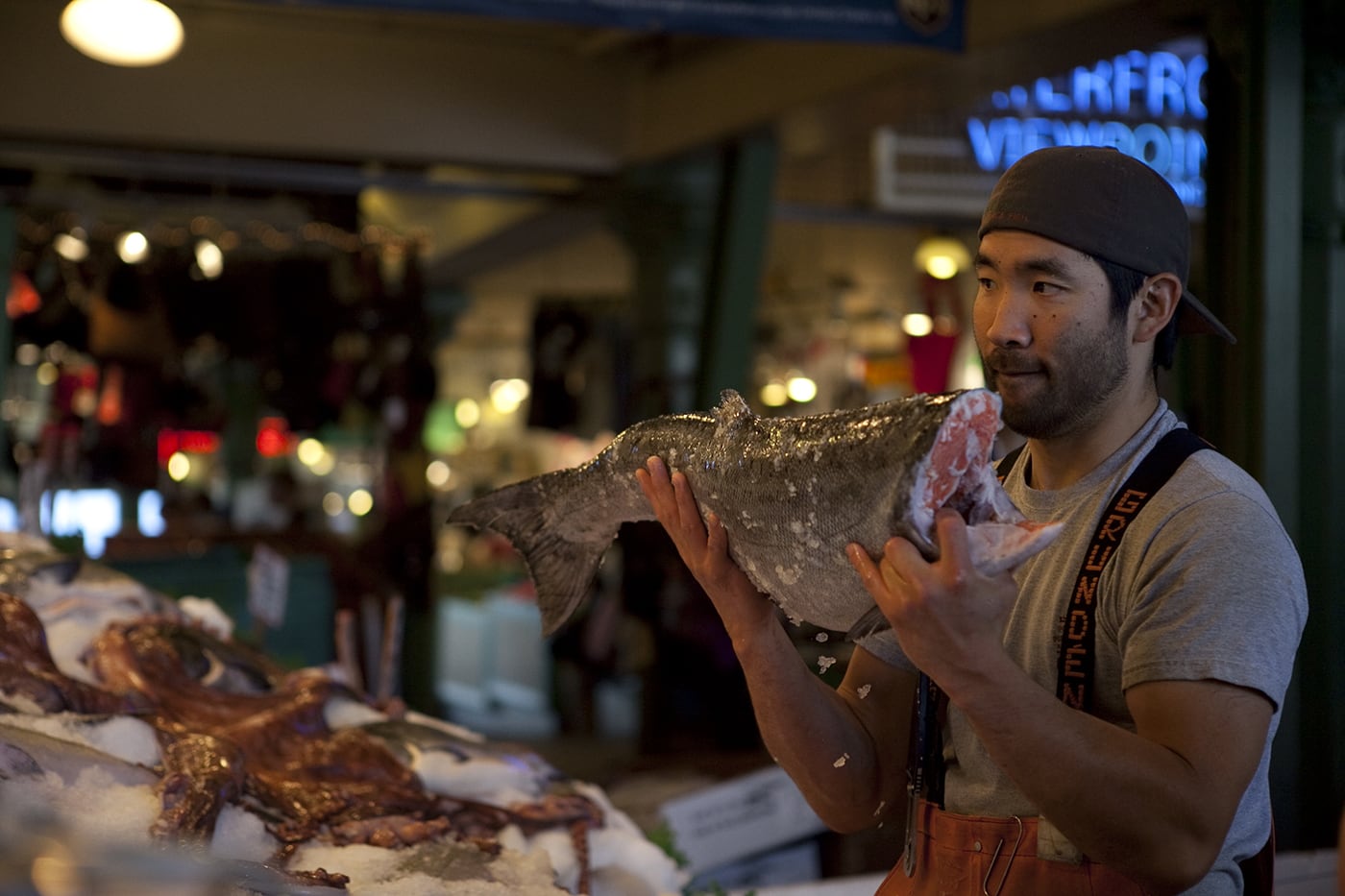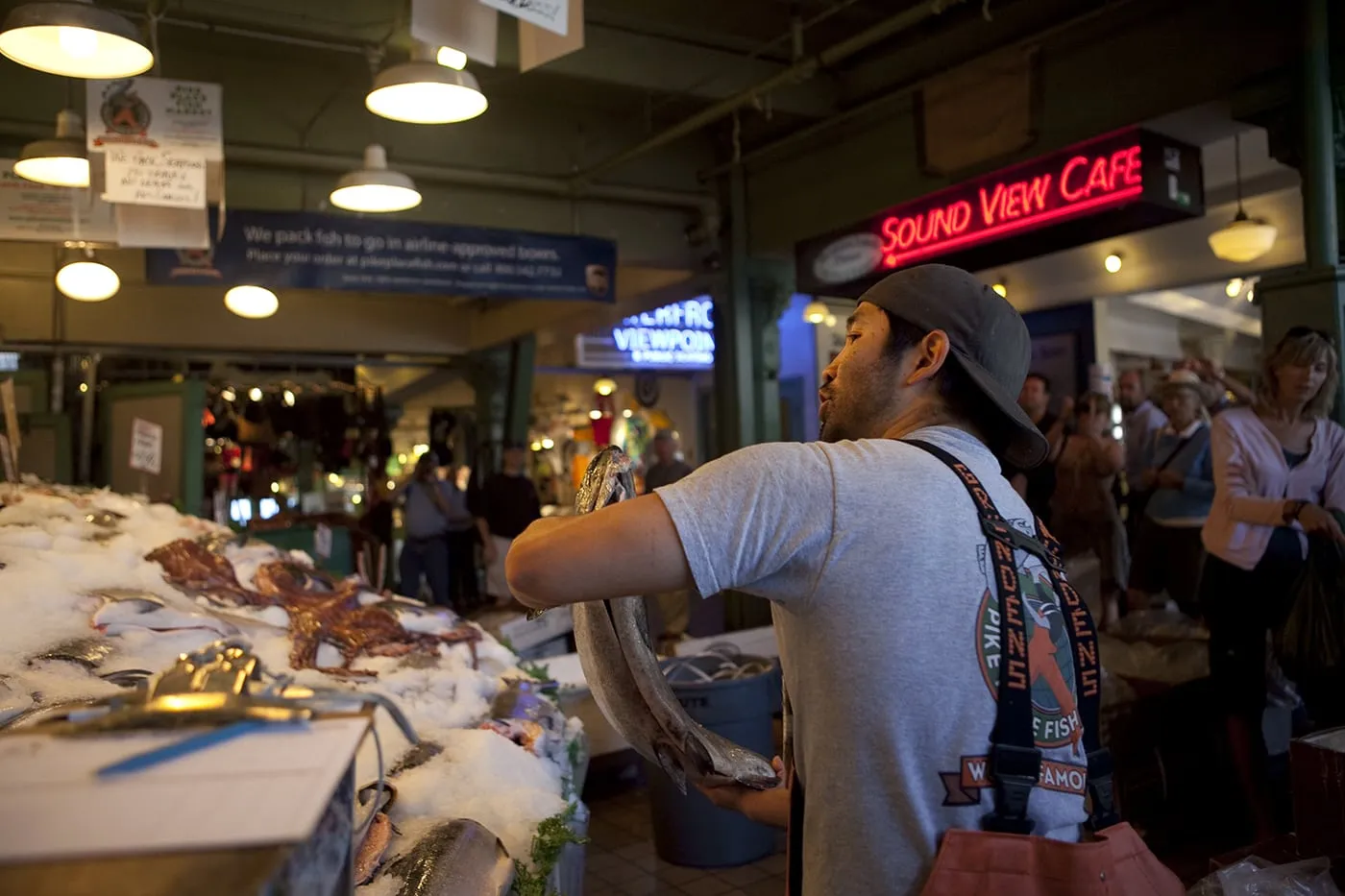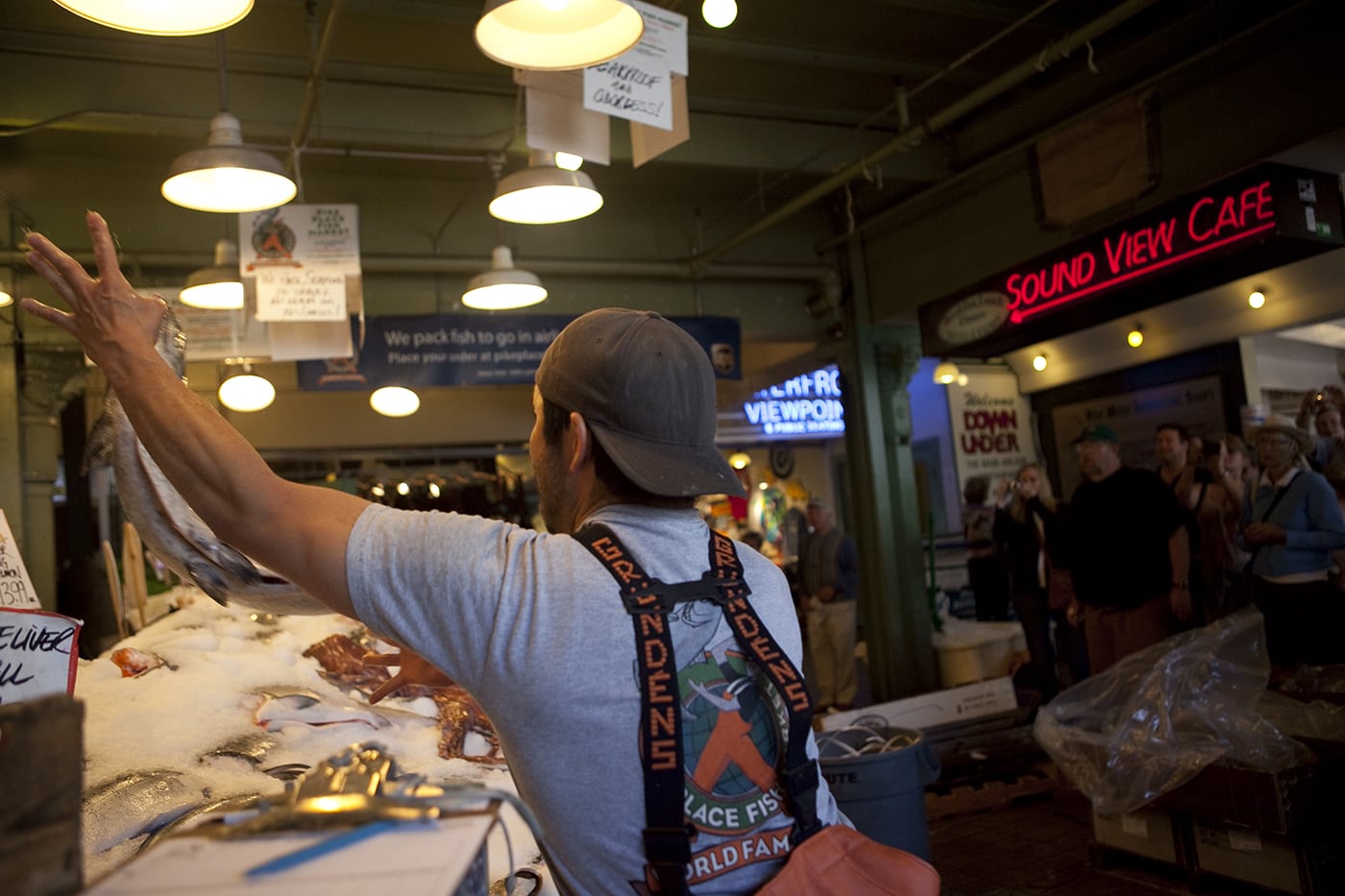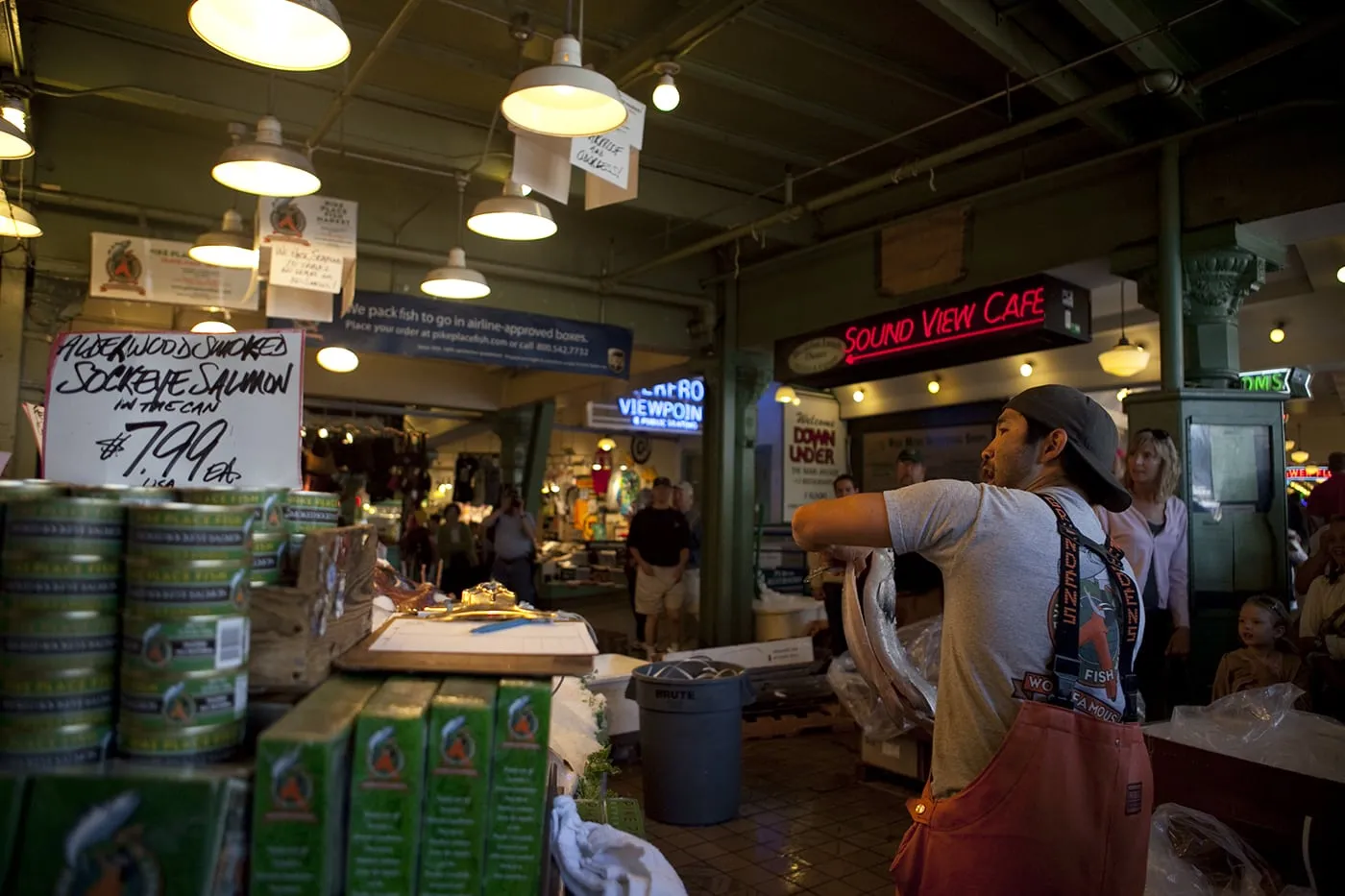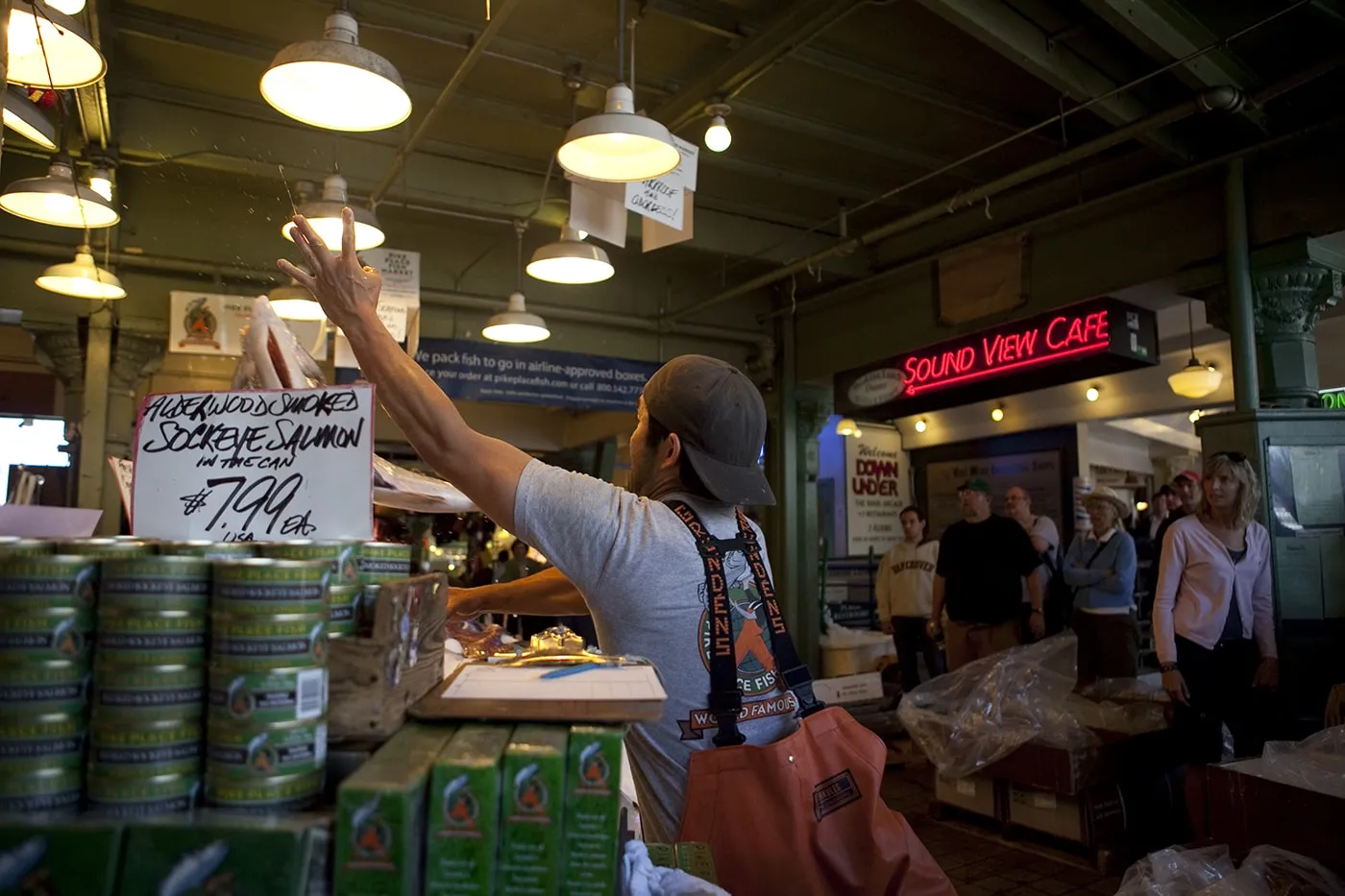 Site:Pike Place Fish Market at Pike Place Market
Location: 86 Pike Place, Seattle, WA
Hours: Pike Place/1st Avenue level: Monday through Saturday, 10am to 6pm, Sunday, 11am to 5pm / DownUnder stores: Monday through Sunday, 11am to 5pm
Costs: Free admission
Date: June 30, 2009
Pin this post: