Pike Place Market in Seattle, Washington, has restaurants galore on top of so many specialty food, meat, and produce shops that it would be so easy to pig out there. But one of the must-see tourist attractions at the market is actually a pig! Stop by Rachel the Pig at Pike Place Market while you're doing sightseeing or shopping in the area and get ready to go hog wild!
A 550-pound bronze cast piggy bank sits under the "Public Market Center" sign and clock in the Market. The Pike Place pig statue, named Rachel, has served as an unofficial mascot of Pike Place since 1986.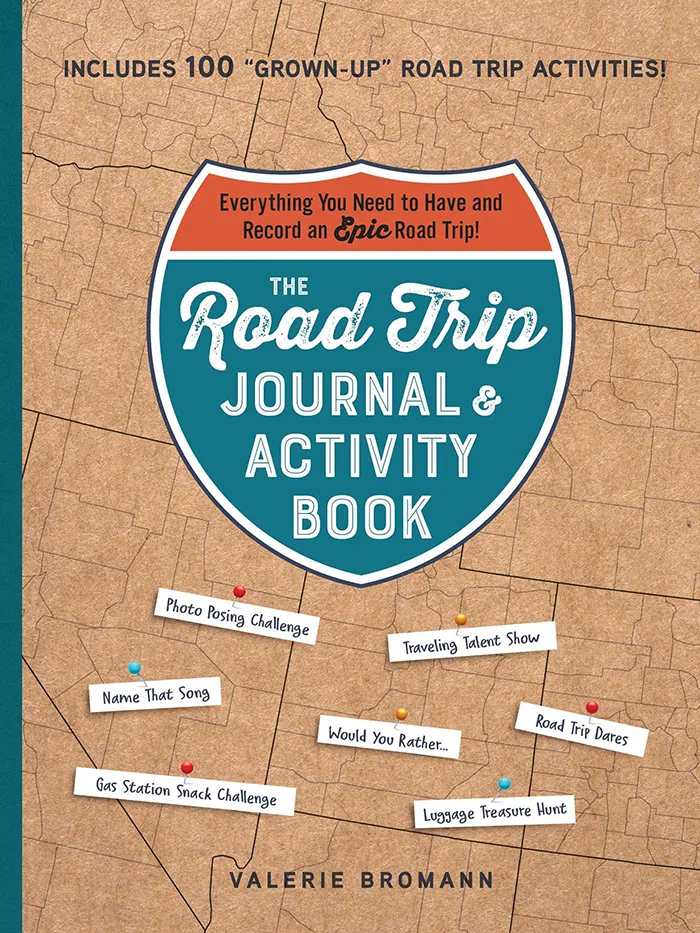 The Road Trip Journal & Activity Book
Everything You Need to Have and Record an Epic Road Trip!
Enjoy fun games and challenges to pass the time on your next road trip and have a keepsake to look back on for years to come with this entertaining must-have for your next vacation.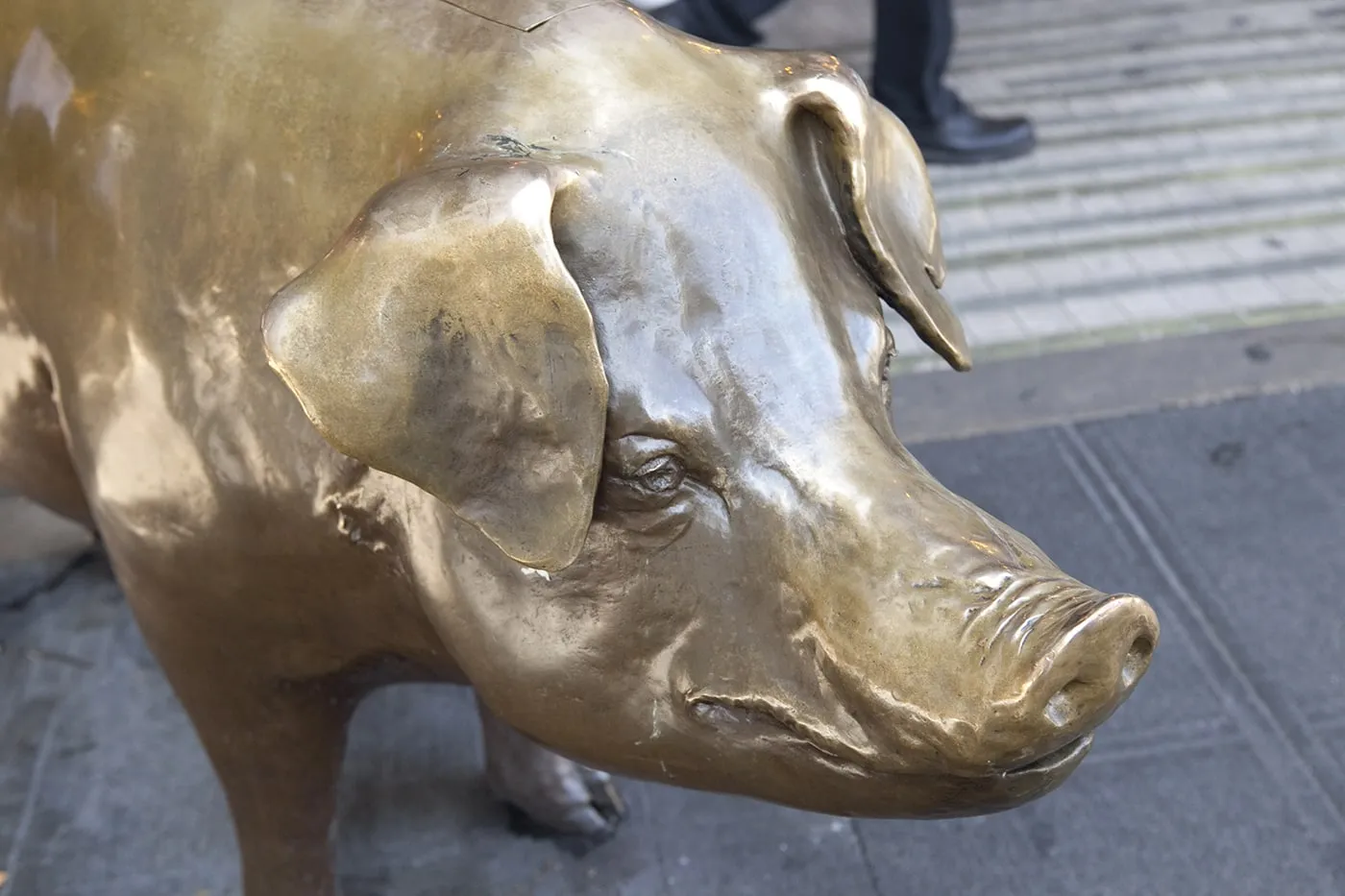 Rachel (also known as the Market Foundation Piggy Bank, Rachael the Pig, or Rachel the Piggy Bank) was sculpted by Washington artist Georgia Gerber, who also created the dog at Husky Stadium and the gorillas and baboons at Woodland Park Zoo.
The sculpture was modeled after a real 750-pound pig named Rachel, who won the 1985 Island County Fair.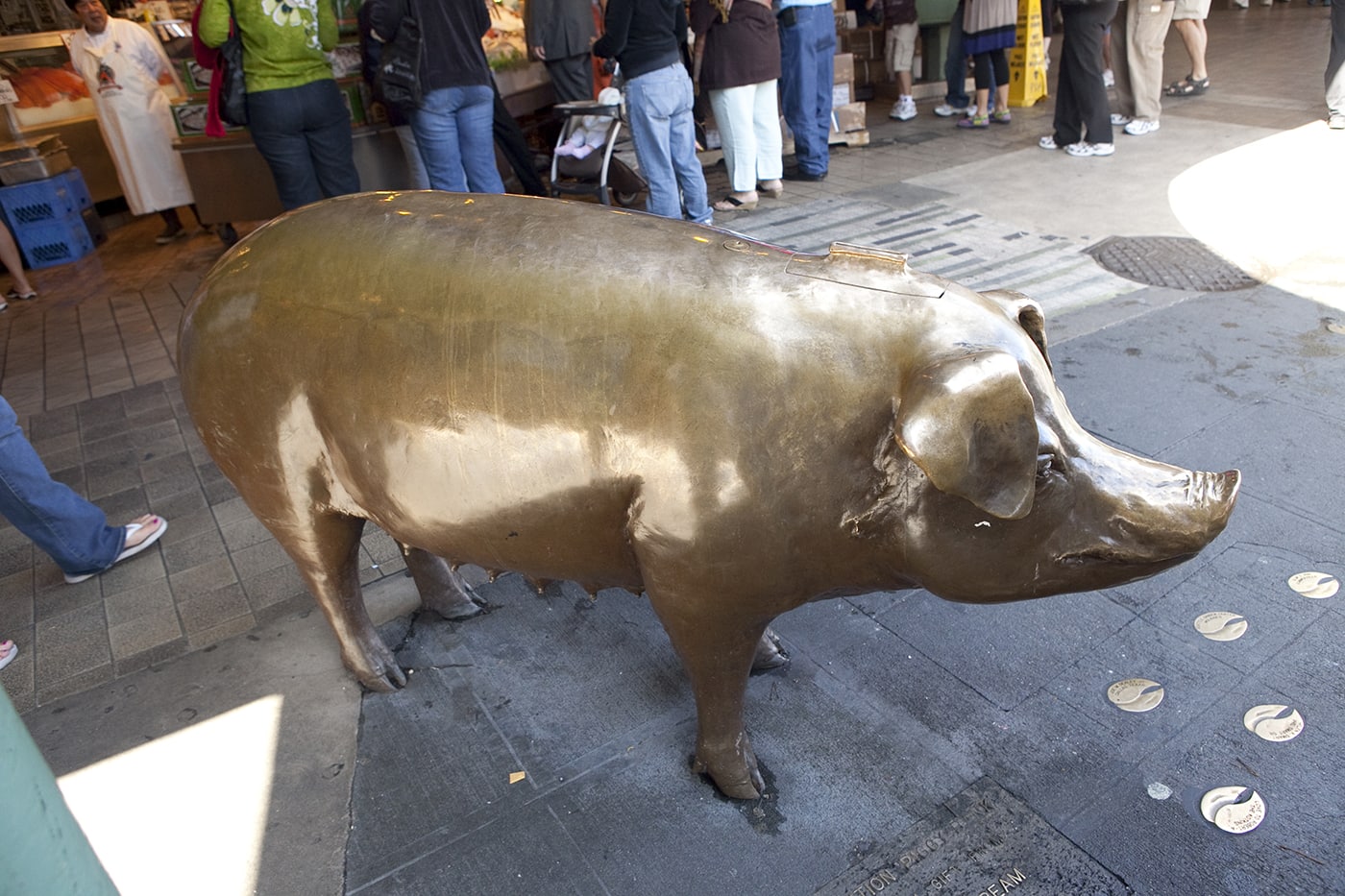 Besides being a mascot and photo op for Seattle tourists, this life-size swine is also a real piggy bank that collects money for the Market Foundation to fund the Market's social services. Each year she collects between $6,000 and $9,000 in currencies from around the world. Overall, she has fundraised over $200,000 for worthy causes!
This Seattle pig even inspired additional fundraising in 2001 and 2007 at the Market's centennial celebration Pigs on Parade fundraiser.
Love Rachel? You're not alone! The Pike Place Market pig was so popular, she got company in 2011. Billie the Piggy Bank (a similar looking pig who is posed sitting down) was installed in 2011 on Western at the Hillclimb Walk.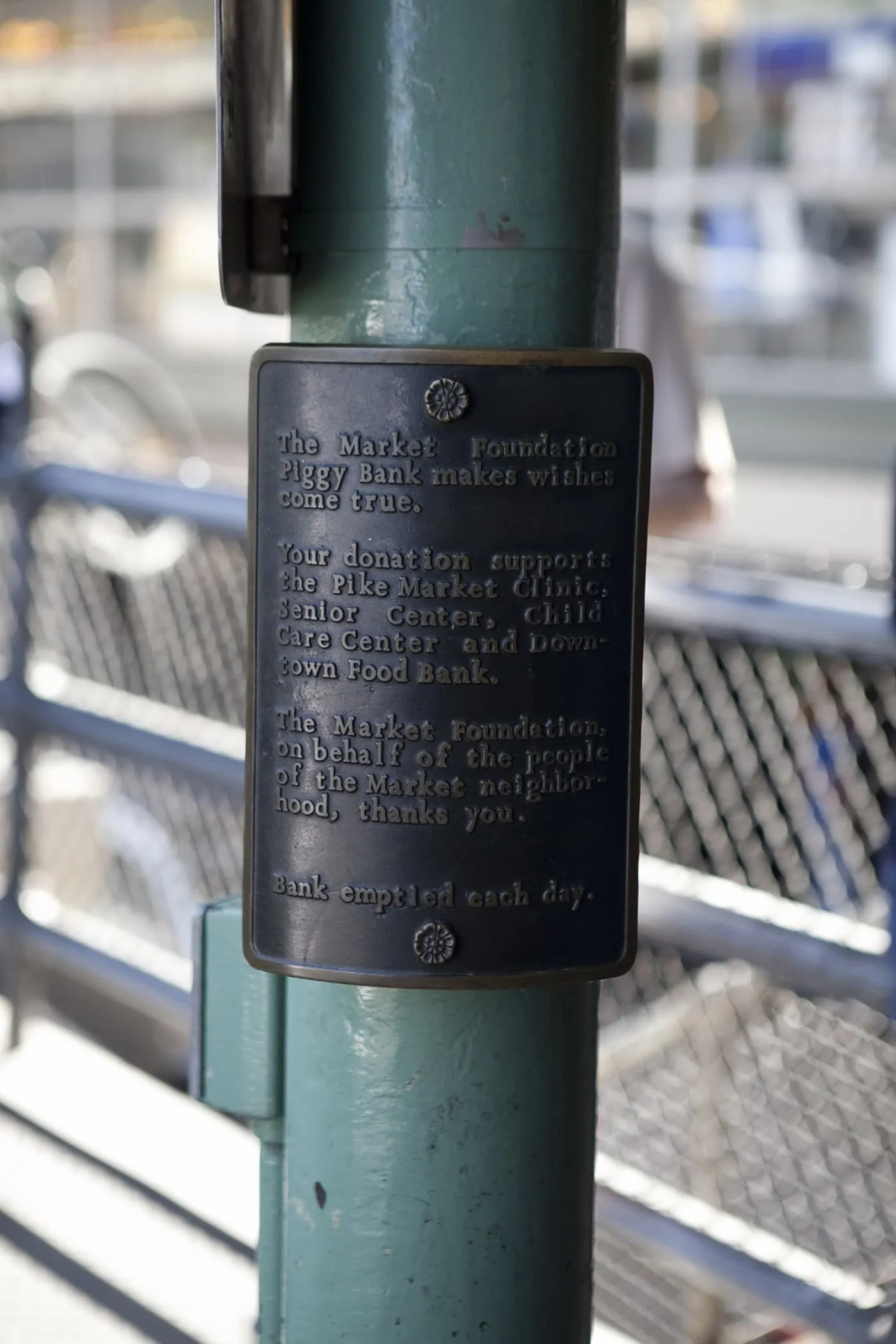 ---
Rachel the Pig at Pike Place Market
Location: 86 Pike Place, Seattle, WA
Hours: Pike Place/1st Avenue level: Monday through Saturday, 10am to 6pm, Sunday, 11am to 5pm / DownUnder stores: Monday through Sunday, 11am to 5pm
Costs: Free admission
Date: June 30, 2009
---
Pin this Seattle roadside attraction: