Find the World's Largest Amoco Sign at Stevenson's Hi-Pointe Amoco in St. Louis, Missouri.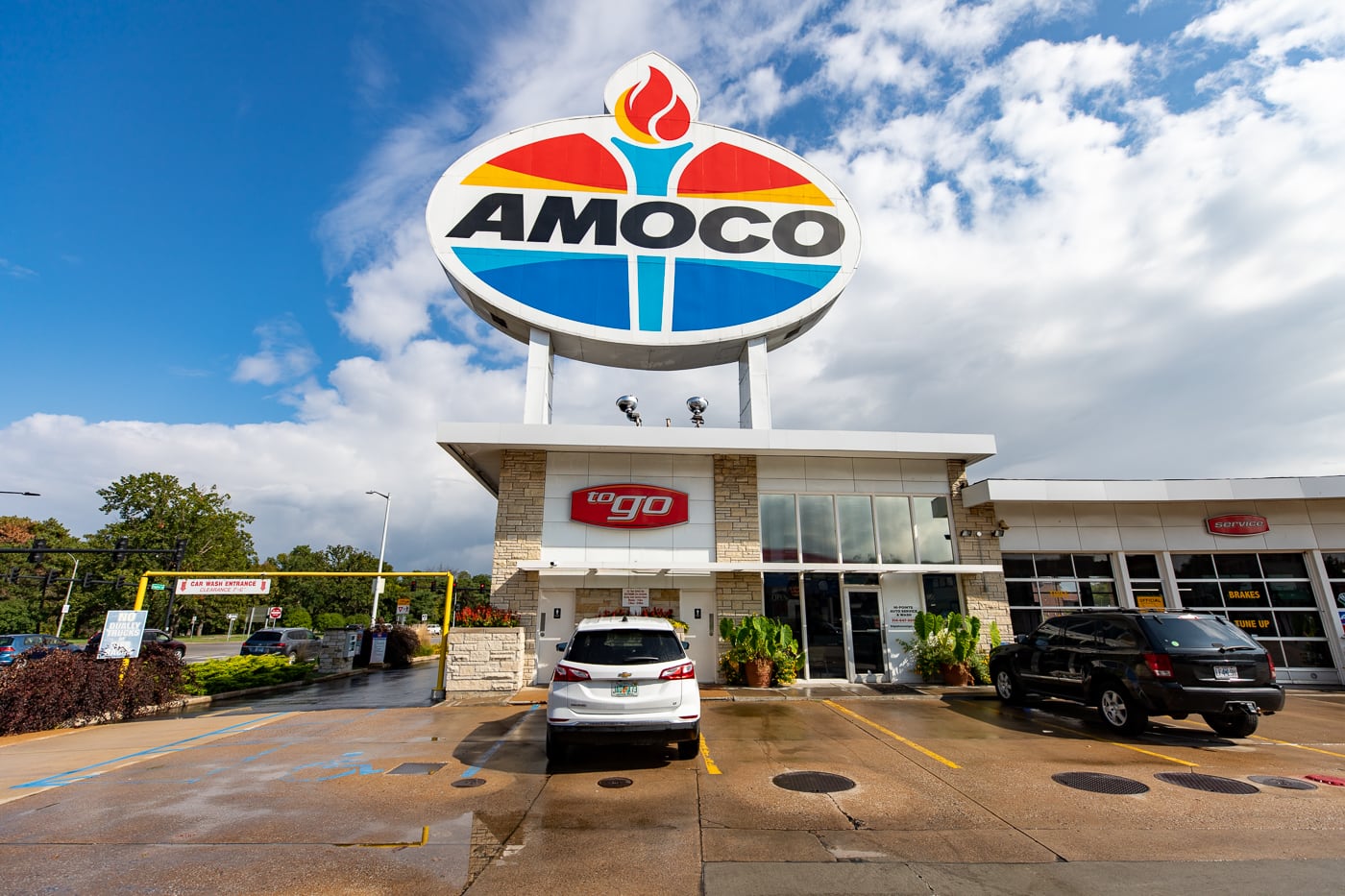 It's hard to imagine there was a time when a giant gas station sign wasn't lighting up the intersection of Skinker Blvd. (McCausland), Clayton Rd., and Oakland Ave in St. Louis. Originally the lot was home to a Standard Oil station and, in the 1920s, a huge 65-by-85-foot "STANDARD" sign was erected. Through the years both the sign and the gas station branding have changed up multiple times.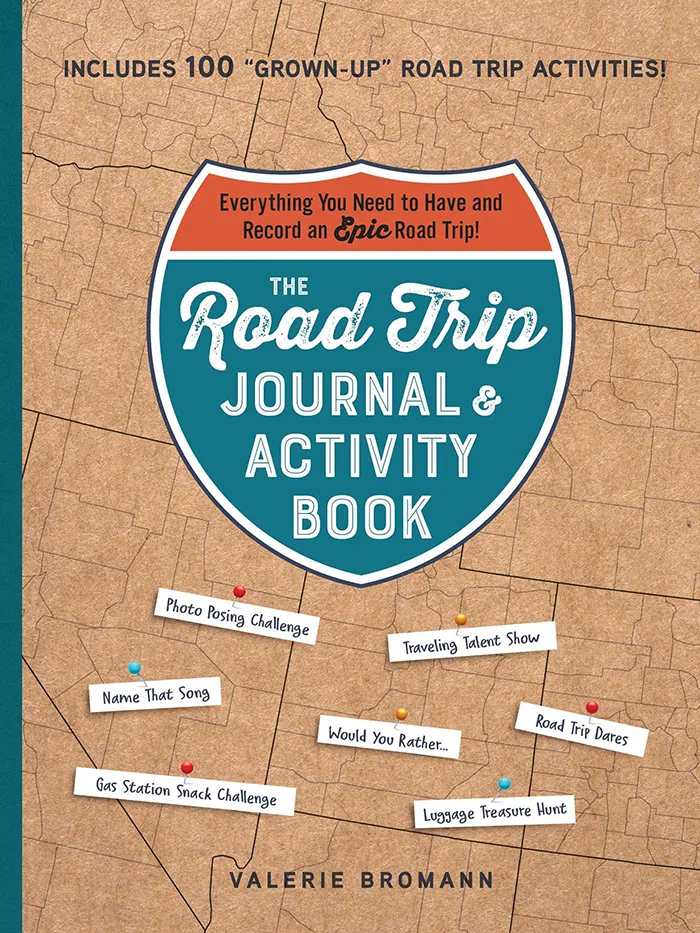 The Road Trip Journal & Activity Book
Everything You Need to Have and Record an Epic Road Trip!
Enjoy fun games and challenges to pass the time on your next road trip and have a keepsake to look back on for years to come with this entertaining must-have for your next vacation.
In the 1970s/1980s the sign switched to be a giant Amoco sign at an Amoco gas station. But, in the late 1990s British Petrolium (BP) aquired the Amoco brand and began shutting down the stations and converting them to BPs. While this location's gas and branding changed to BP, the giant sign remained (both as a piece of nostalgia and a way for the company to keep control of the copyright).
In the last years BP started slowly bringing the Amoco brand back and, in 2019, the station was converted back and they christened a brand new world's largest Amoco sign on top. The updated sign looks very similar to the one that stood since the 1970s, and is 40-feet high by 60 feet wide.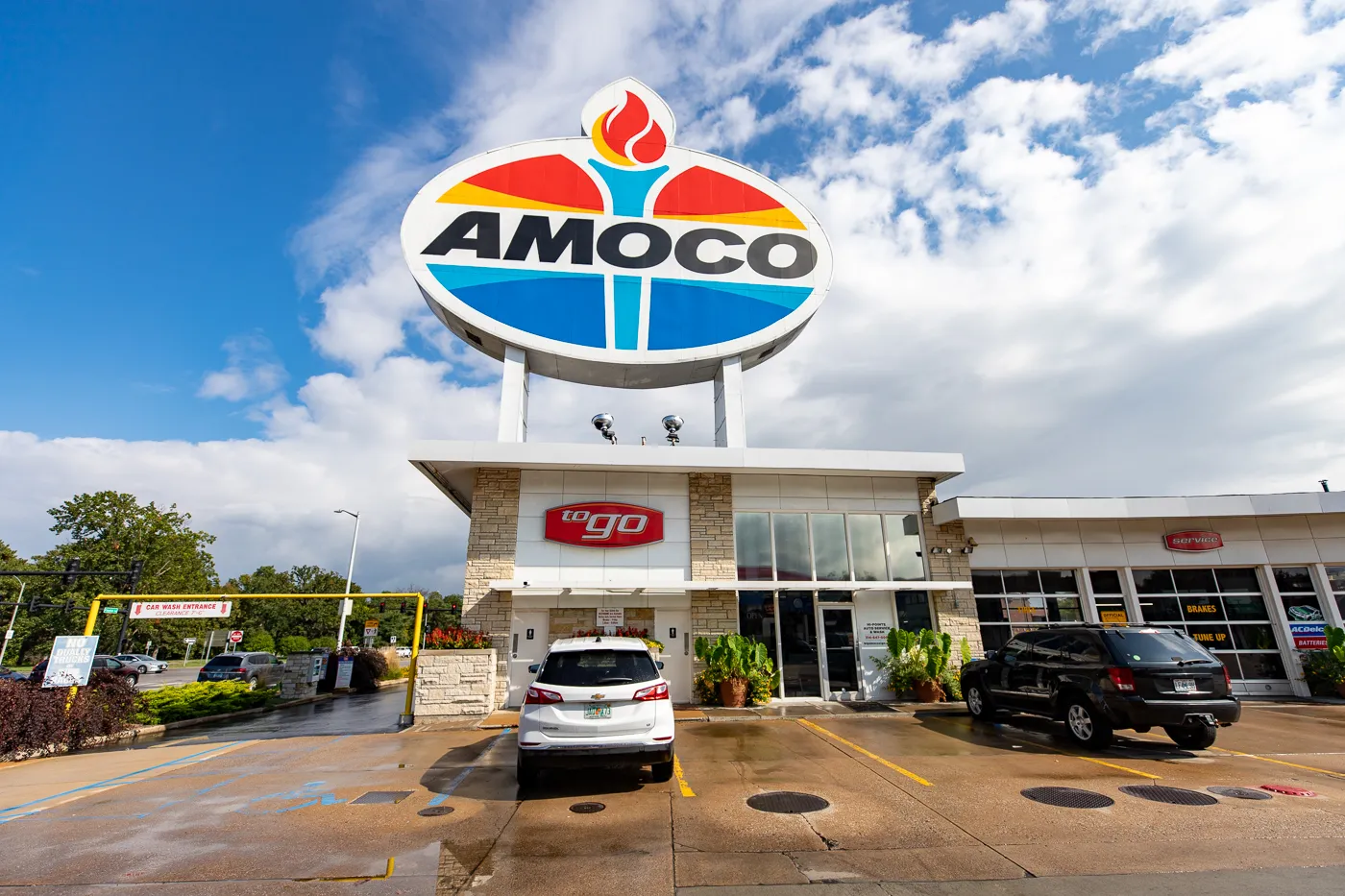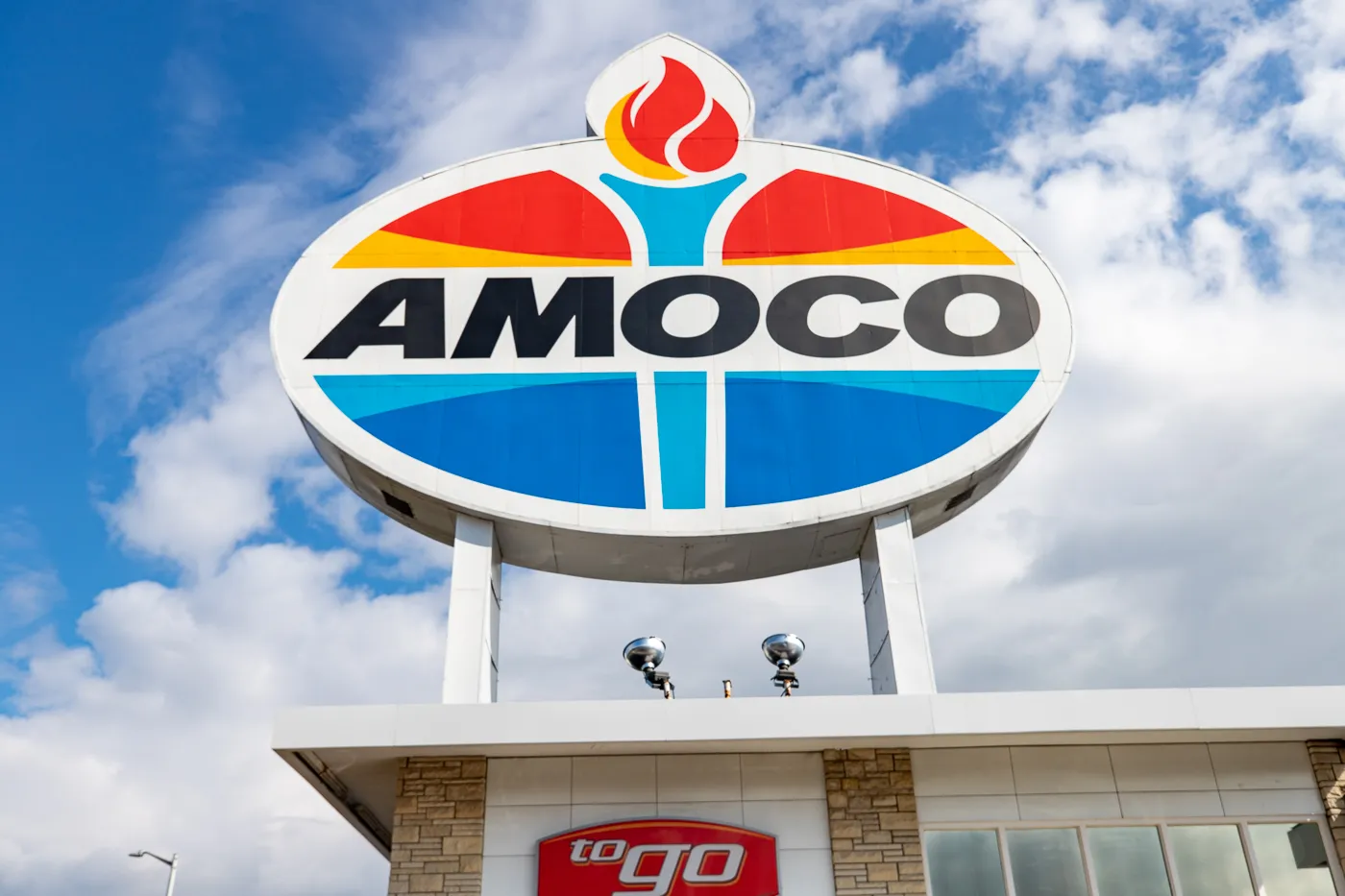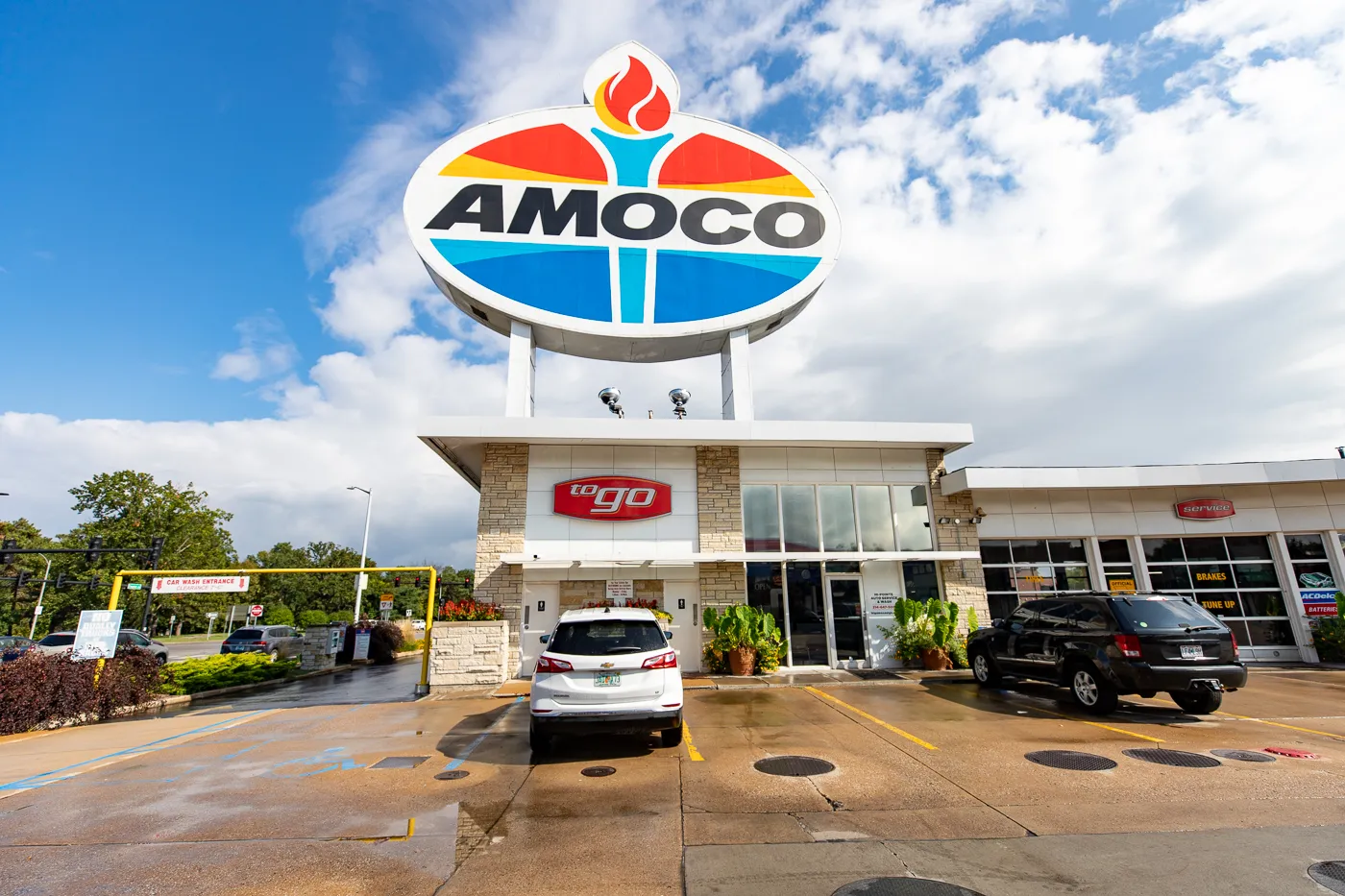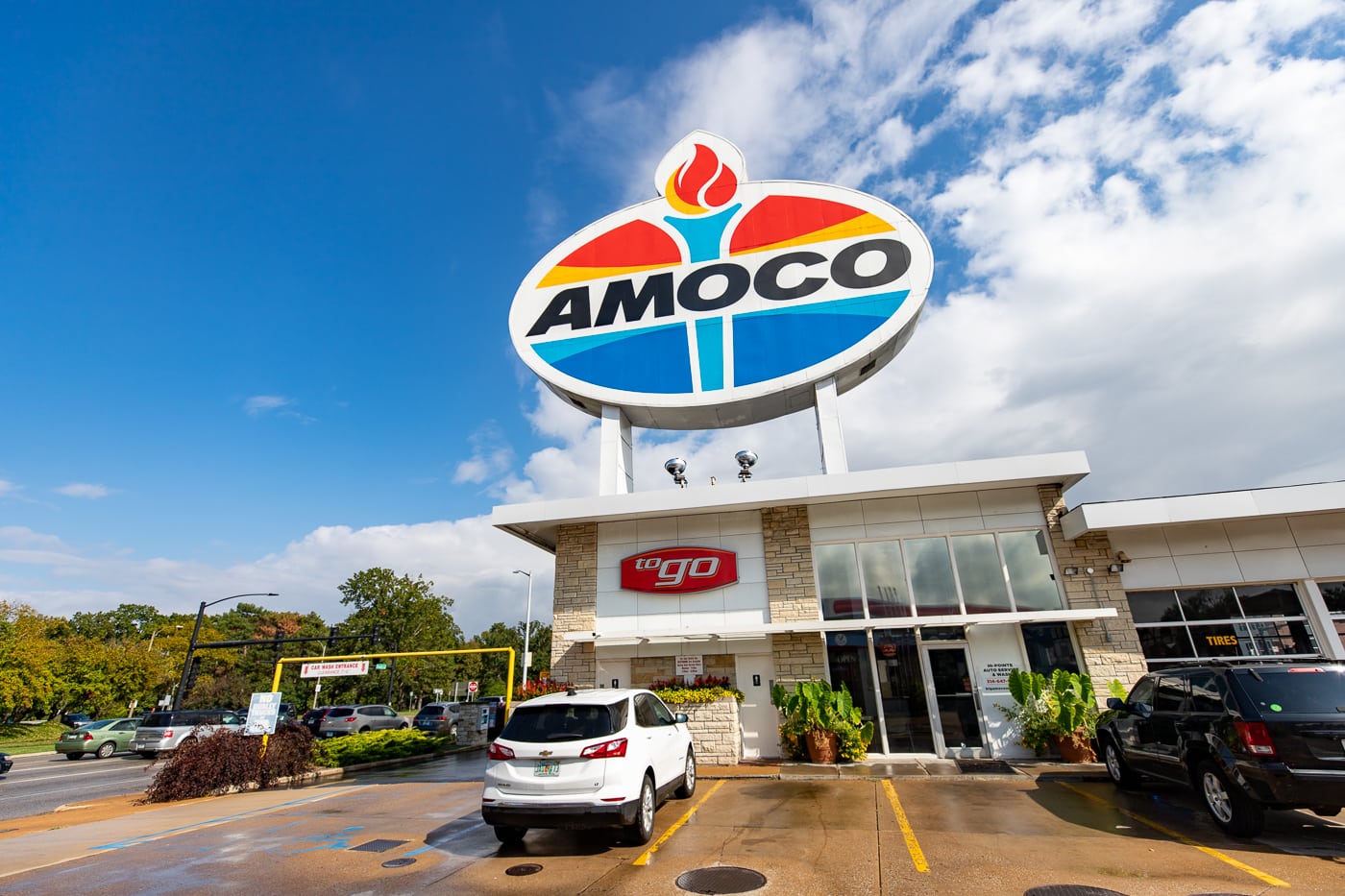 Looking for more Missouri roadside attractions? Also visit the Precious Moments Chapel, the World's Largest Fork, the World's Largest Belt Buckle, and theHubble Telescope Replica.
World's Largest Amoco Sign
Address:Stevenson's Hi-Pointe Amoco, 981 S Skinker Blvd, St. Louis, MO 63117
Cost: Free to See, gas costs extra
Hours: Sign always Visible
Pin this St. Louis Missouri Roadside Attraction: