As you walk around Fargo, North Dakota you'll encounter a lot of interesting street art and murals. From the Fargo Mario Wall (a Super Mario Bros mural) to the Bird Up mural to an expressive art alley to a pair of angel wings, the city has been taken over with colorful, interactive walls. Walls like this, the Butter the Octopus Mural in Fargo, North Dakota.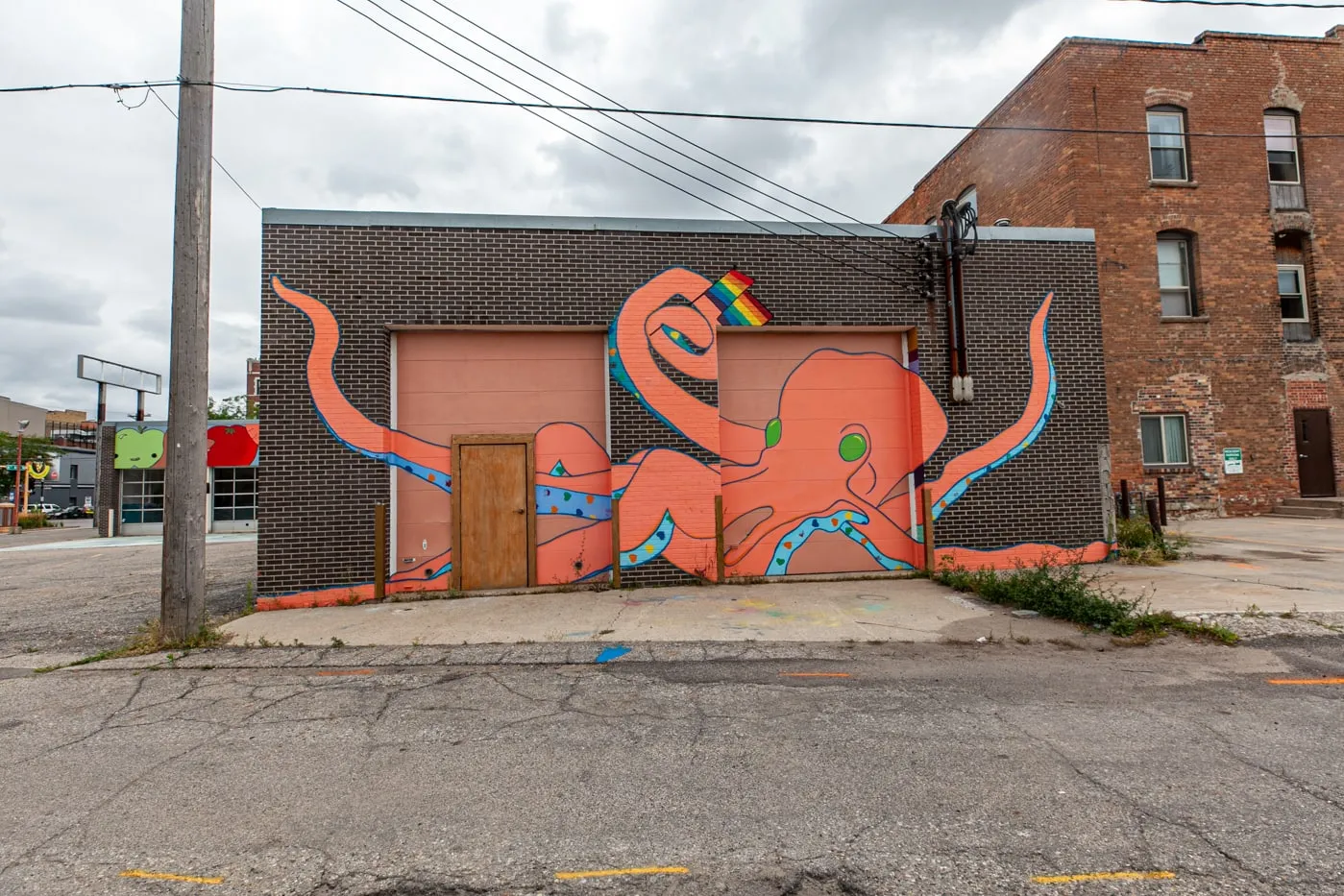 Created by artist Olivia Bain, this gay octopus was formed in July 2018. The giant orange octopus has beaming lime green eyes, powder-blue lines tentacles dotted with multi-colored hearts, and waves a rainbow Pride flag.
The giant public painting sprawls across the back garage entrance at 409 Broadway, around the corner from the Bird Up mural.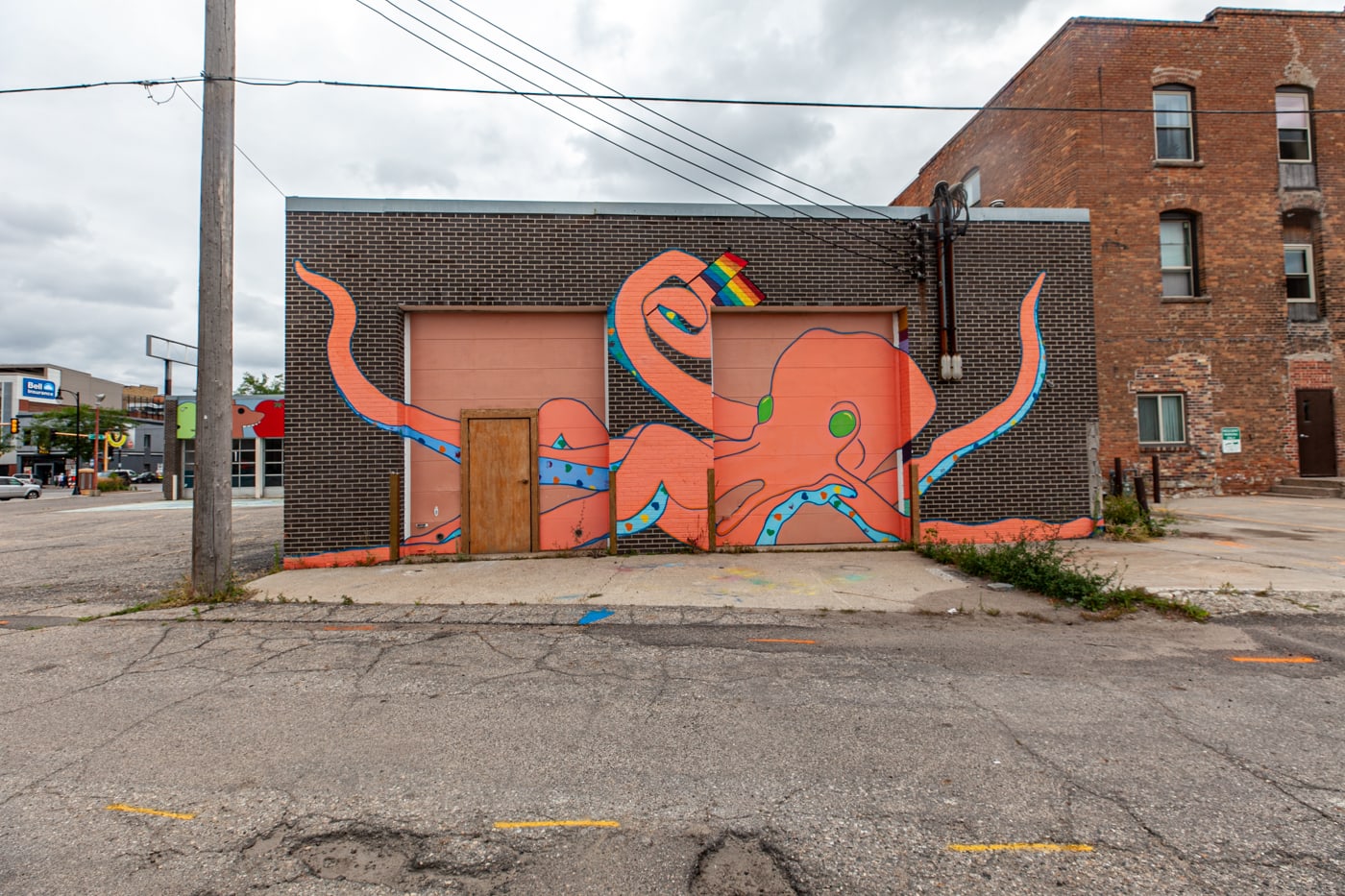 While visiting Fargo I highly recommend taking a street art tour and exploring all the colorful murals for yourself! (Also, don't forget to cross the border into Minneapolis to visit the Moorhead Dairy Queen and see the World's Largest Dilly Bar!
---
Butter the Octopus Mural
Address: 409 Broadway, Fargo, ND
Hours: Always Visible
Cost: Free to See
---
Pin this Fargo, North Dakota Mural: