Say cheese! If there's one type of roadside attraction you're sure to find when road tripping through Wisconsin, it's the giant mouse. Specifically the giant mouse with cheese, such as this big boy: the Giant Black River Crossing Oasis Mouse with cheese in Black River Falls, Wisconsin.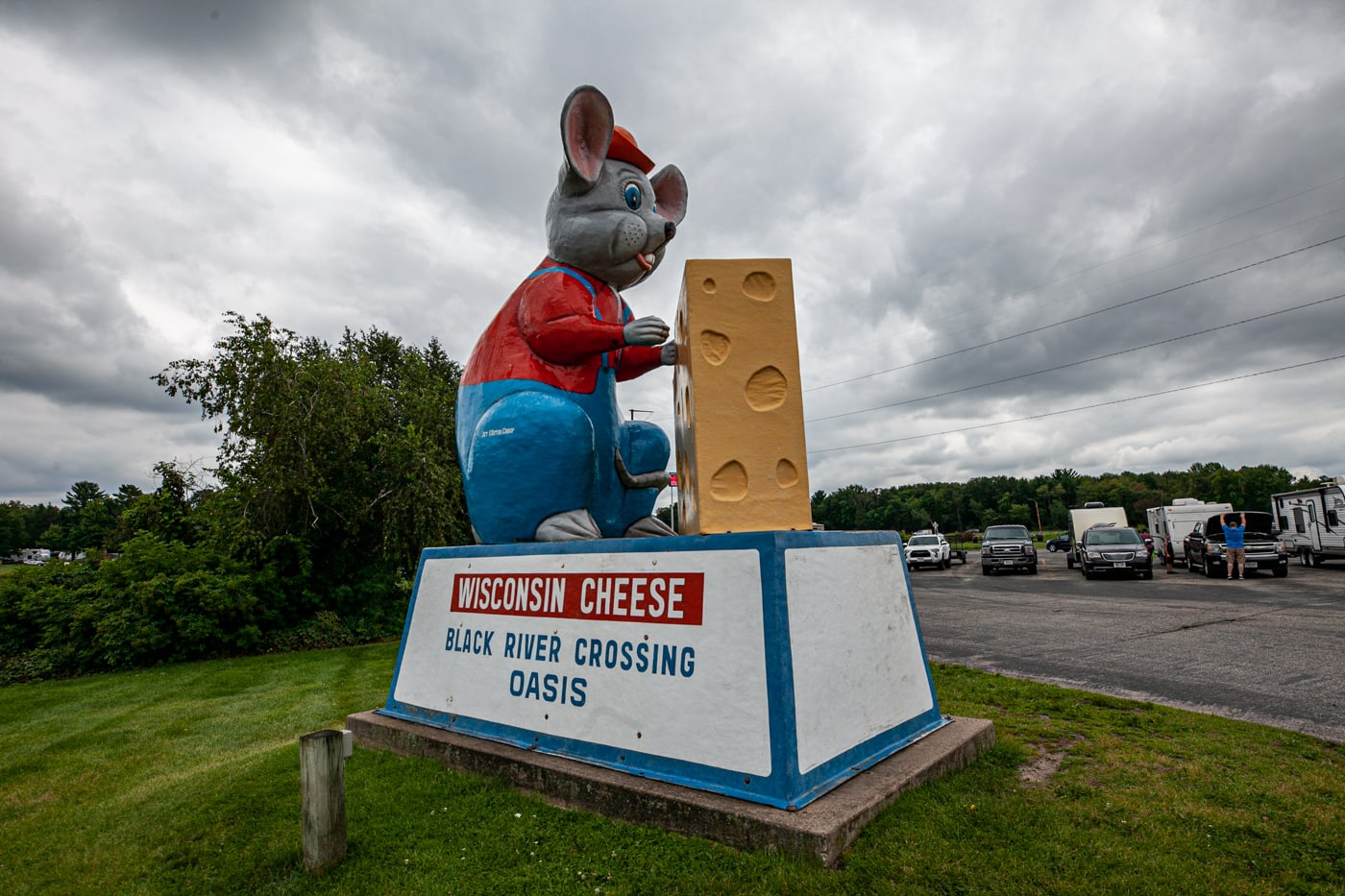 Wisconsin is known, after all, for its cheese and with cheese comes cheese shops and with cheese shops comes giant mice sneaking a nibble (along with a few big cows to supply the milk).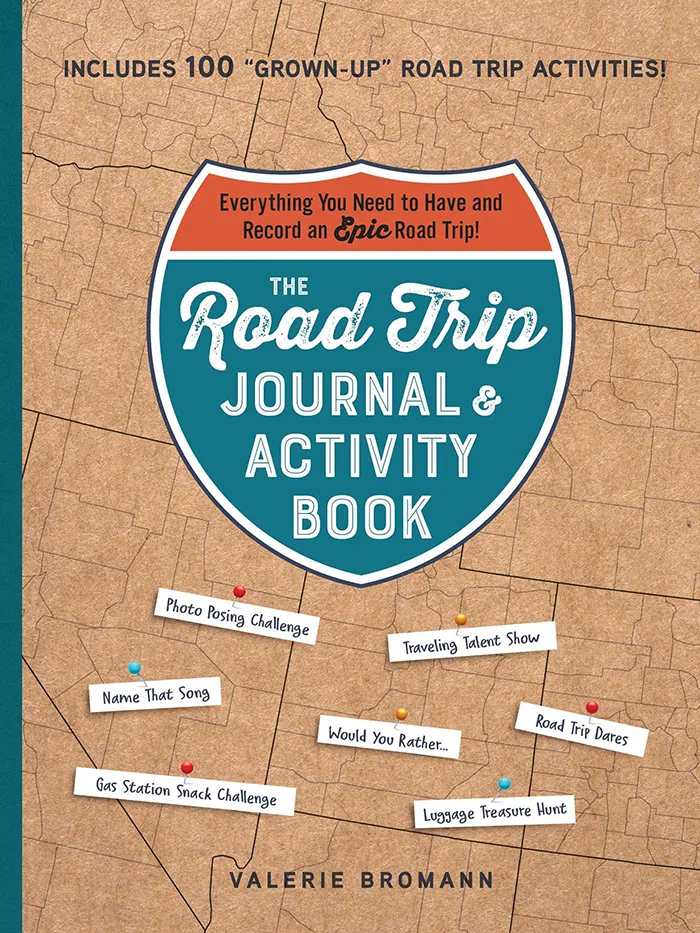 The Road Trip Journal & Activity Book
Everything You Need to Have and Record an Epic Road Trip!
Enjoy fun games and challenges to pass the time on your next road trip and have a keepsake to look back on for years to come with this entertaining must-have for your next vacation.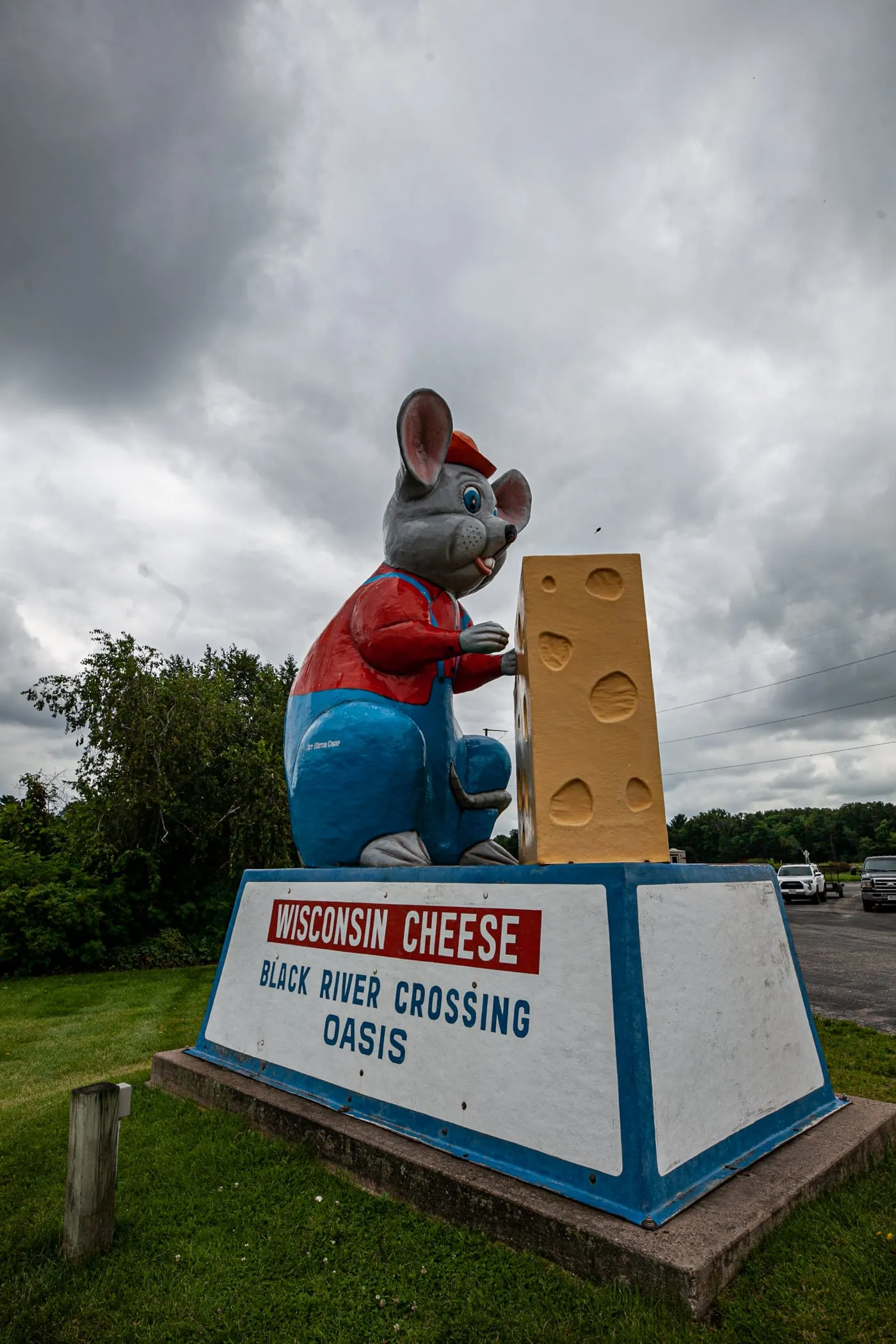 Of course, not all big mice in Wisconsin live at cheese shops. This hefty rodent lives at a travel center off of I-94, surrounded by a gas station, a Best Western hotel, and a Perkins restaurant. Though, if cheese is what you're after, a bit further down the road you'll find The Mocha Mouse, a restaurant and, you guessed it, cheese shop that seems to have adopted the mouse's image onto their signage.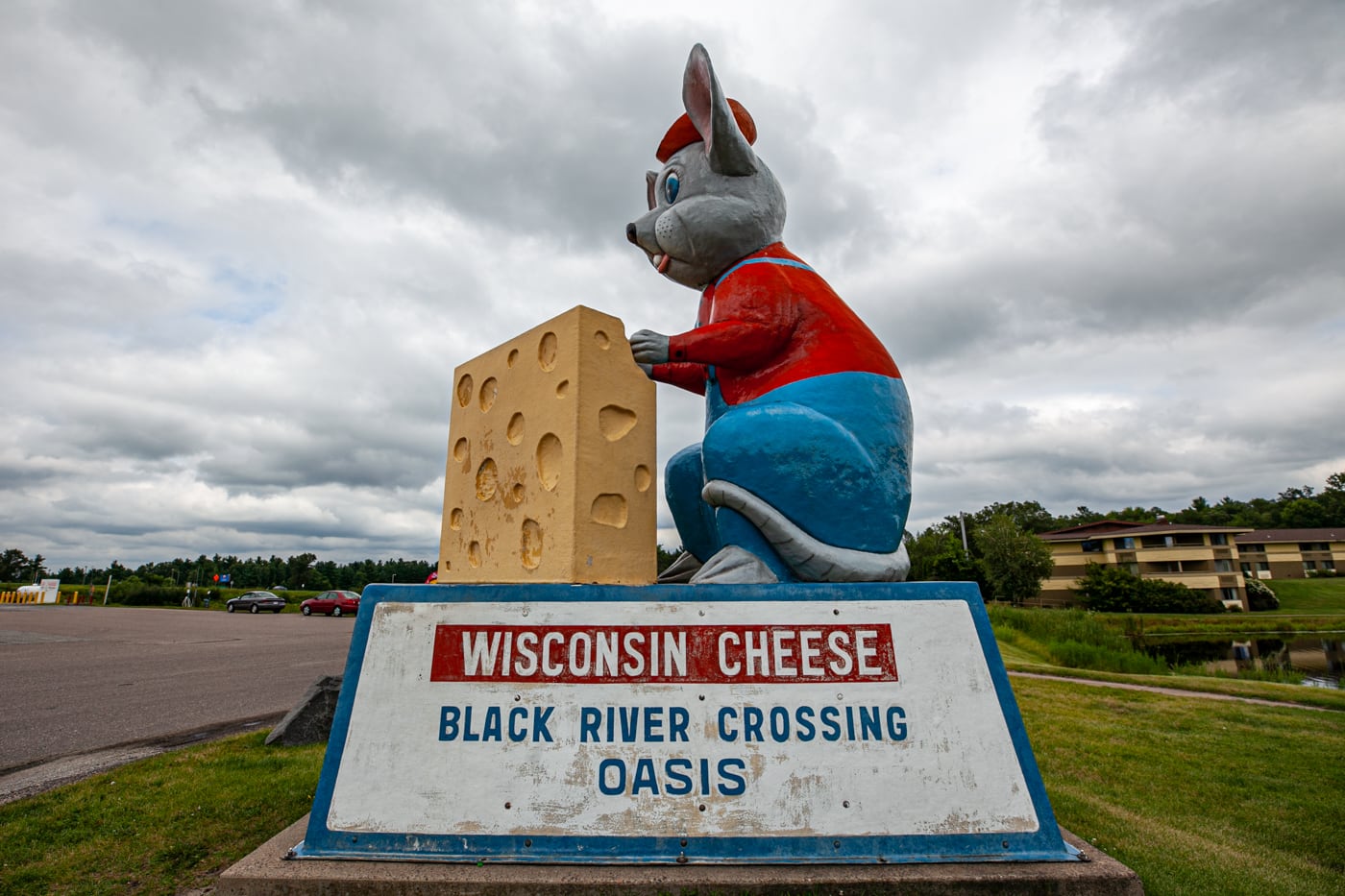 The giant cheese mouse is made from fiberglass and wears blue overalls, a bright red shirt, and a bright red hat (similar to a cowboy hat but not as big as his cousin, the cowboy mouse in Oakdale). The Wisconsin roadside attraction sits on top of a red, white, and blue platform that reads, "Wisconsin Cheese, Black River Crossing Oasis," and holds a big, yellow, piece of cheese which he nibbles on while watching visitors stop to fill up their tanks with gas.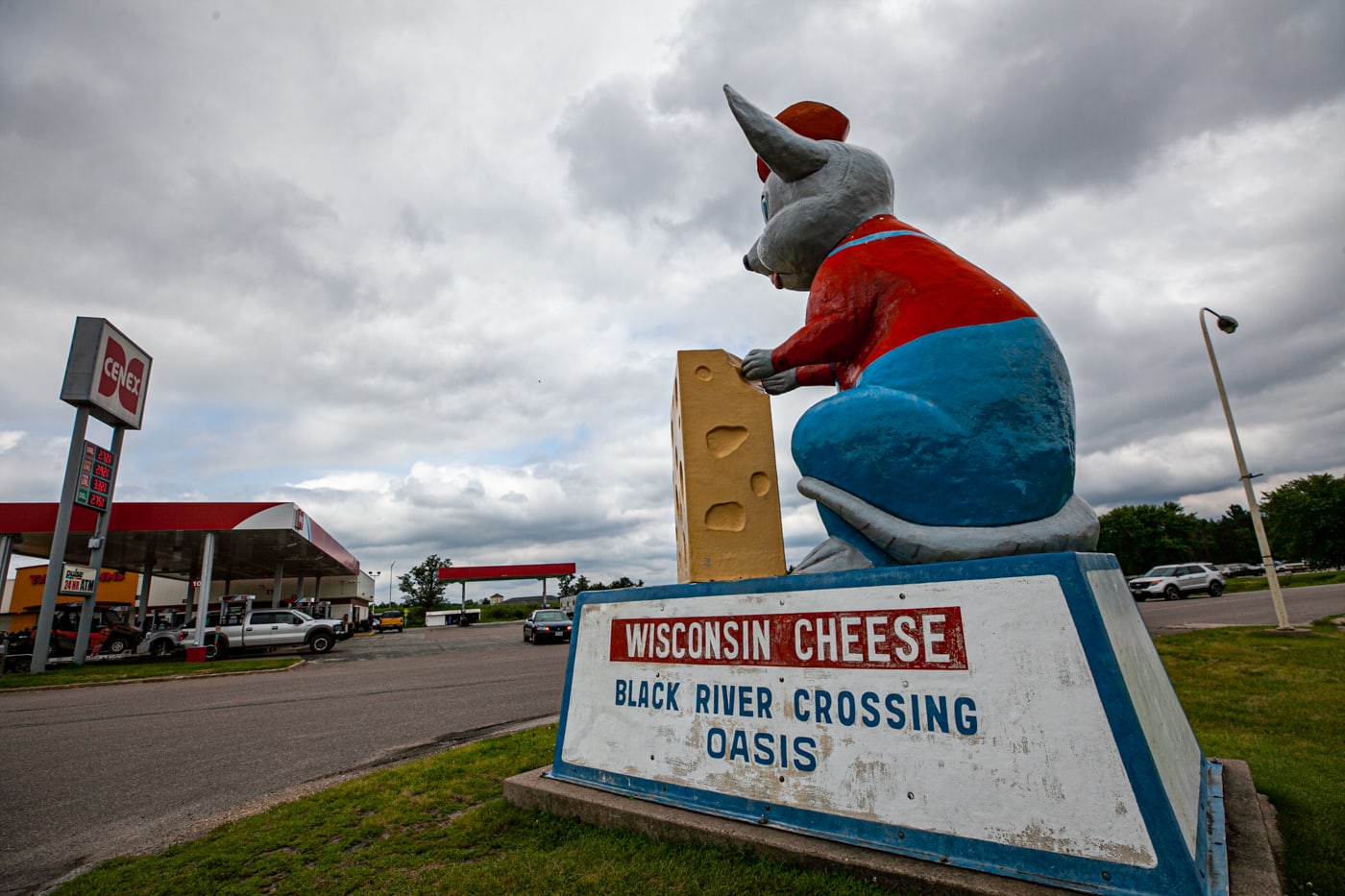 While this mighty mouse is surely enough to drive you from the highway, it isn't the only roadside oddity you'll find at this gas station: there's also a big orange moose and a big jumping deer nearby.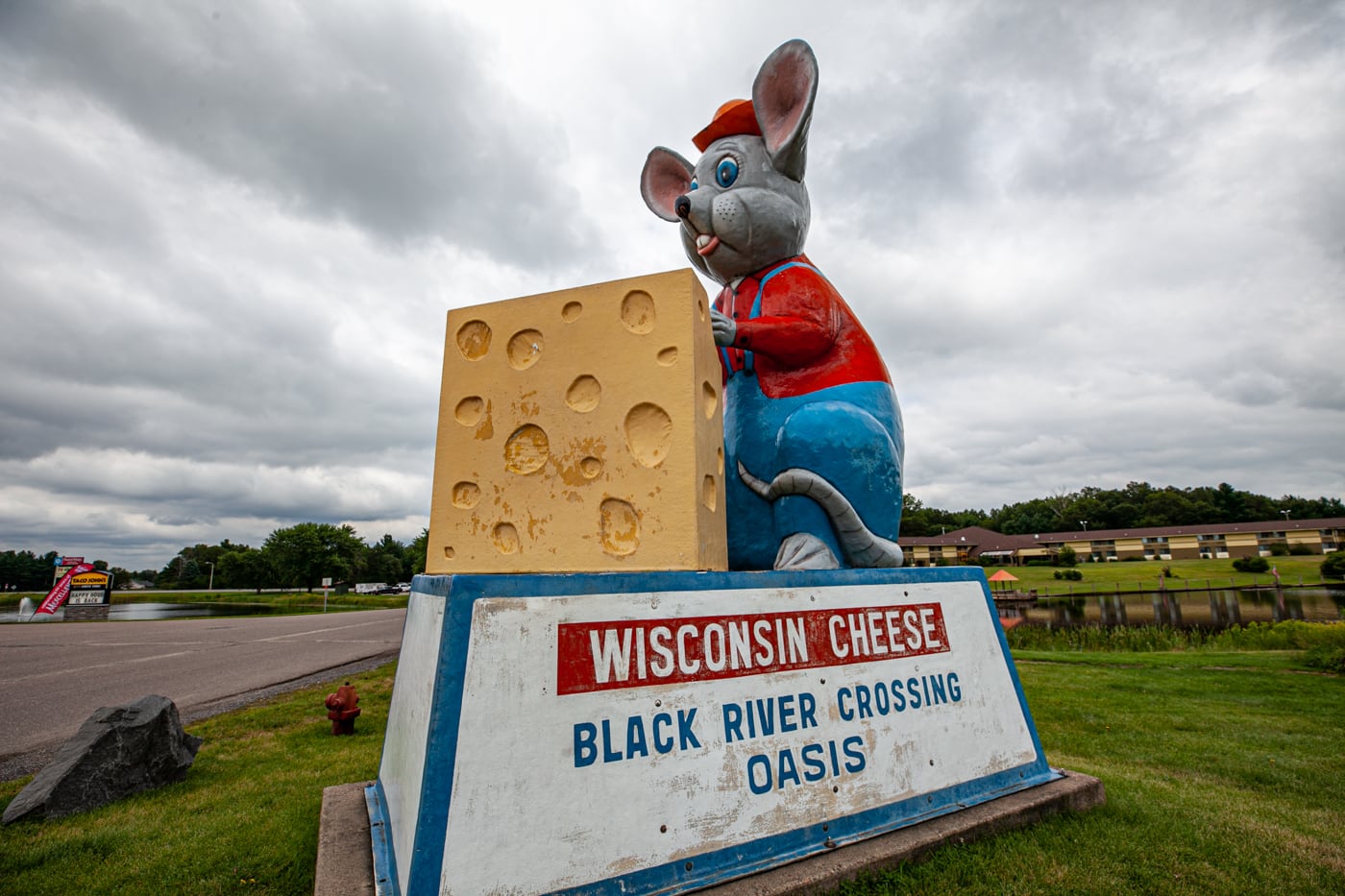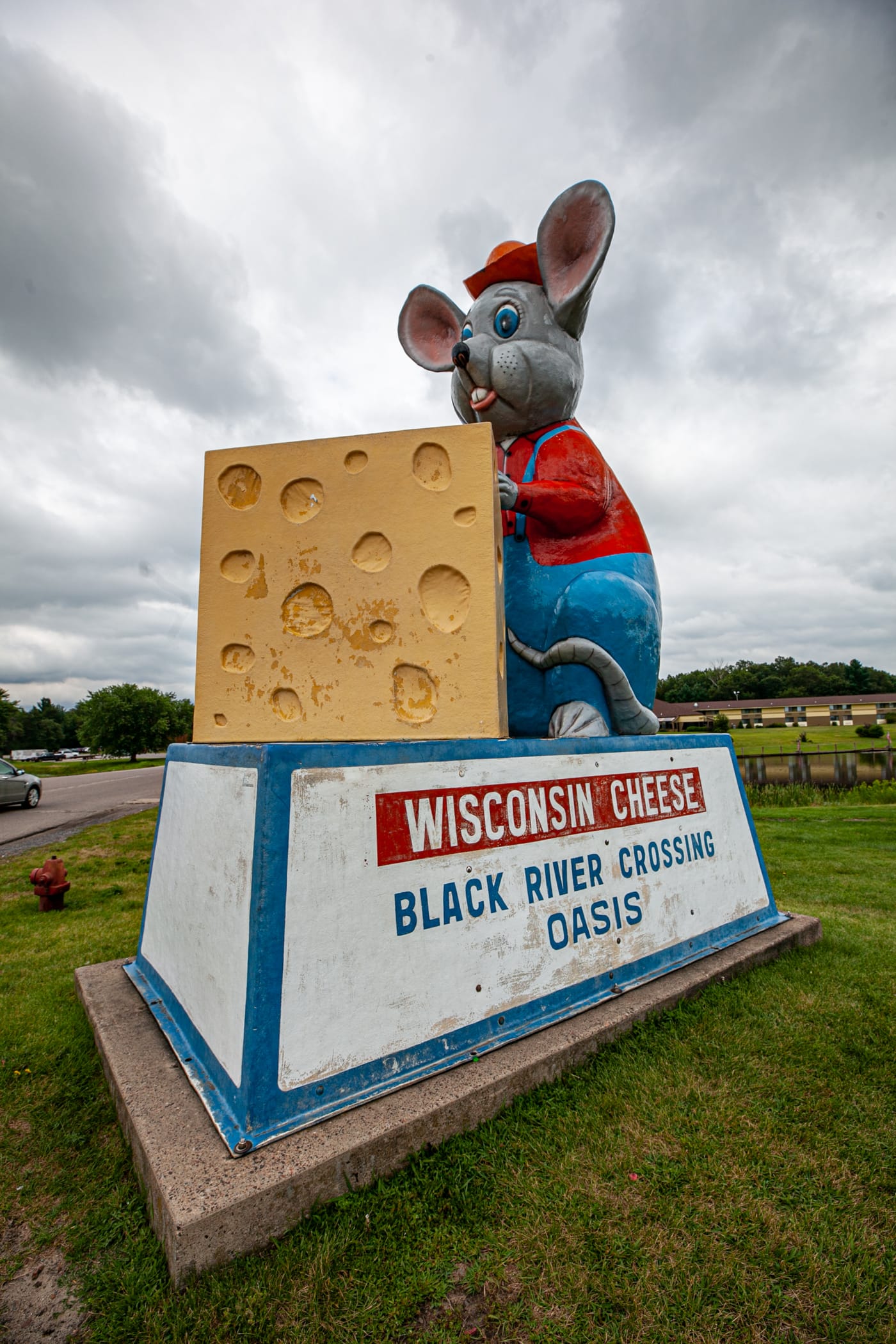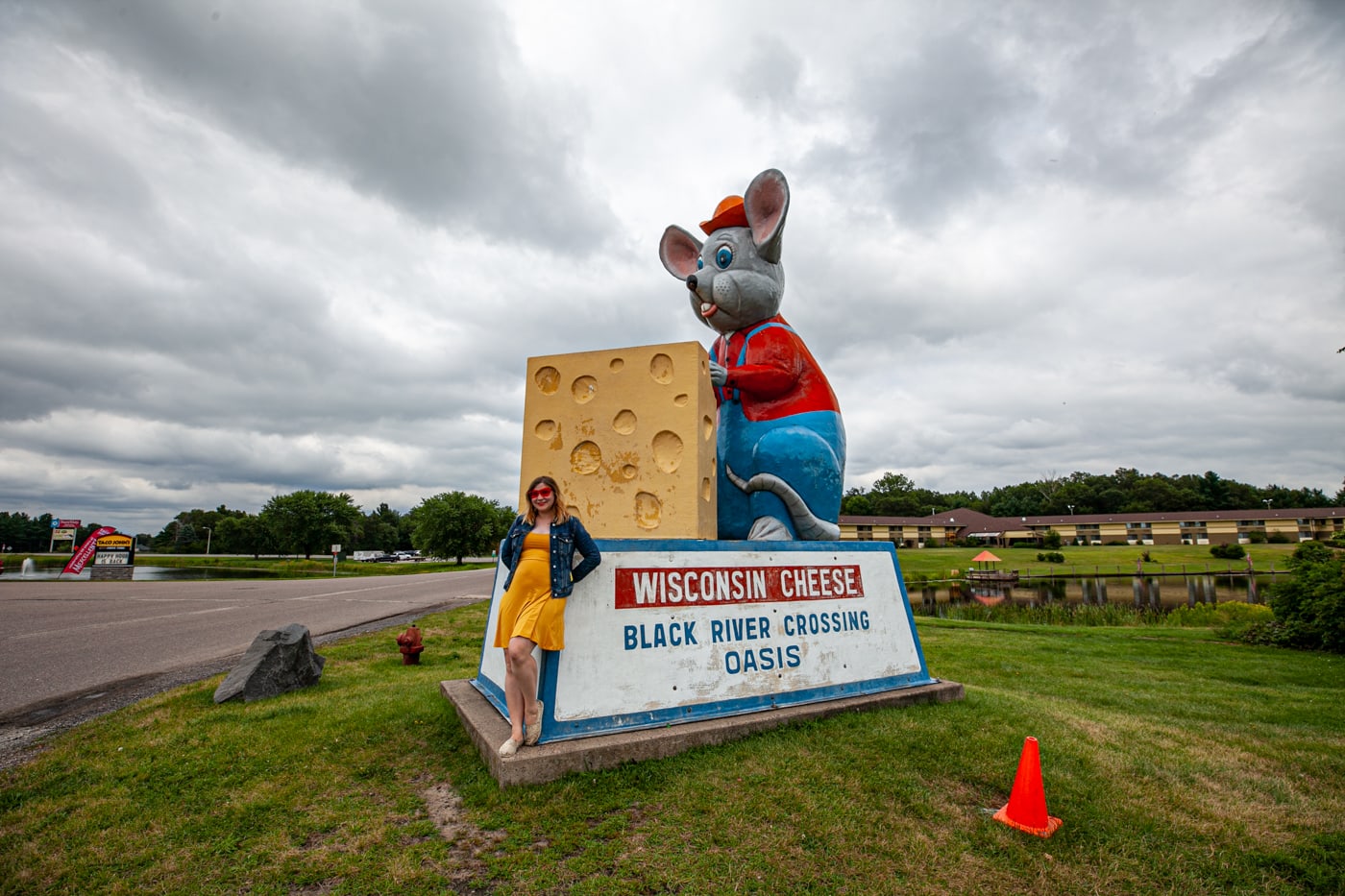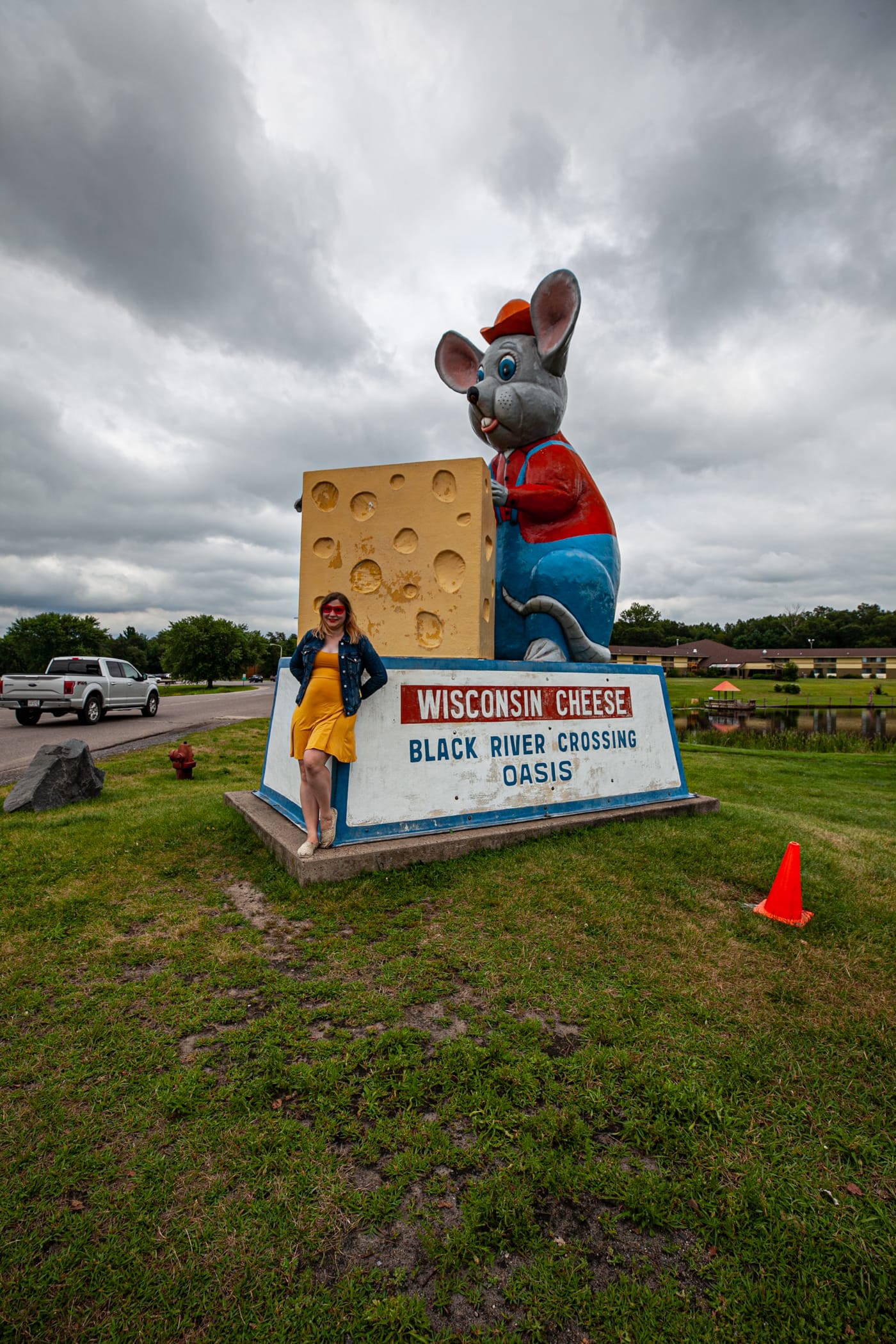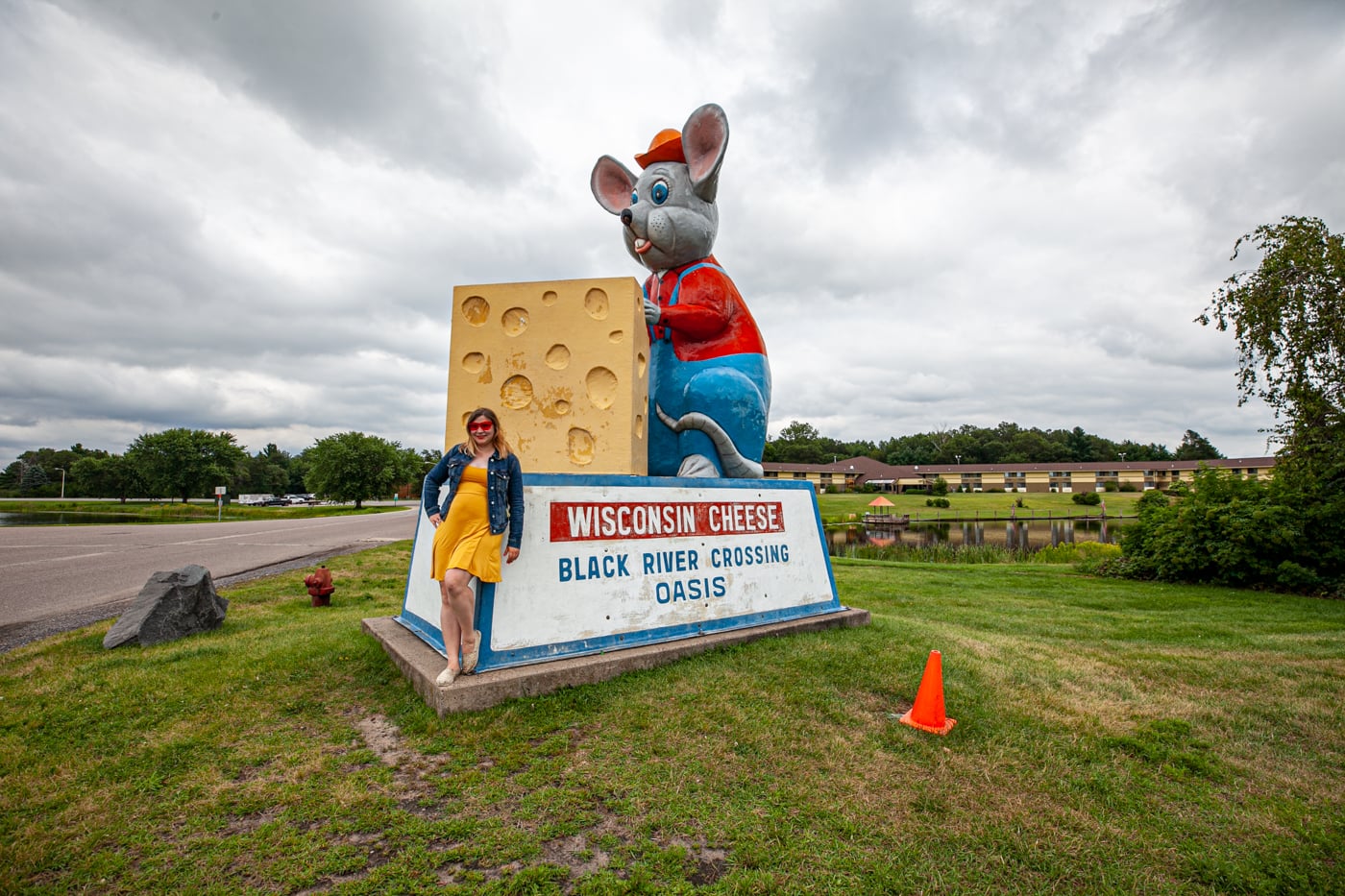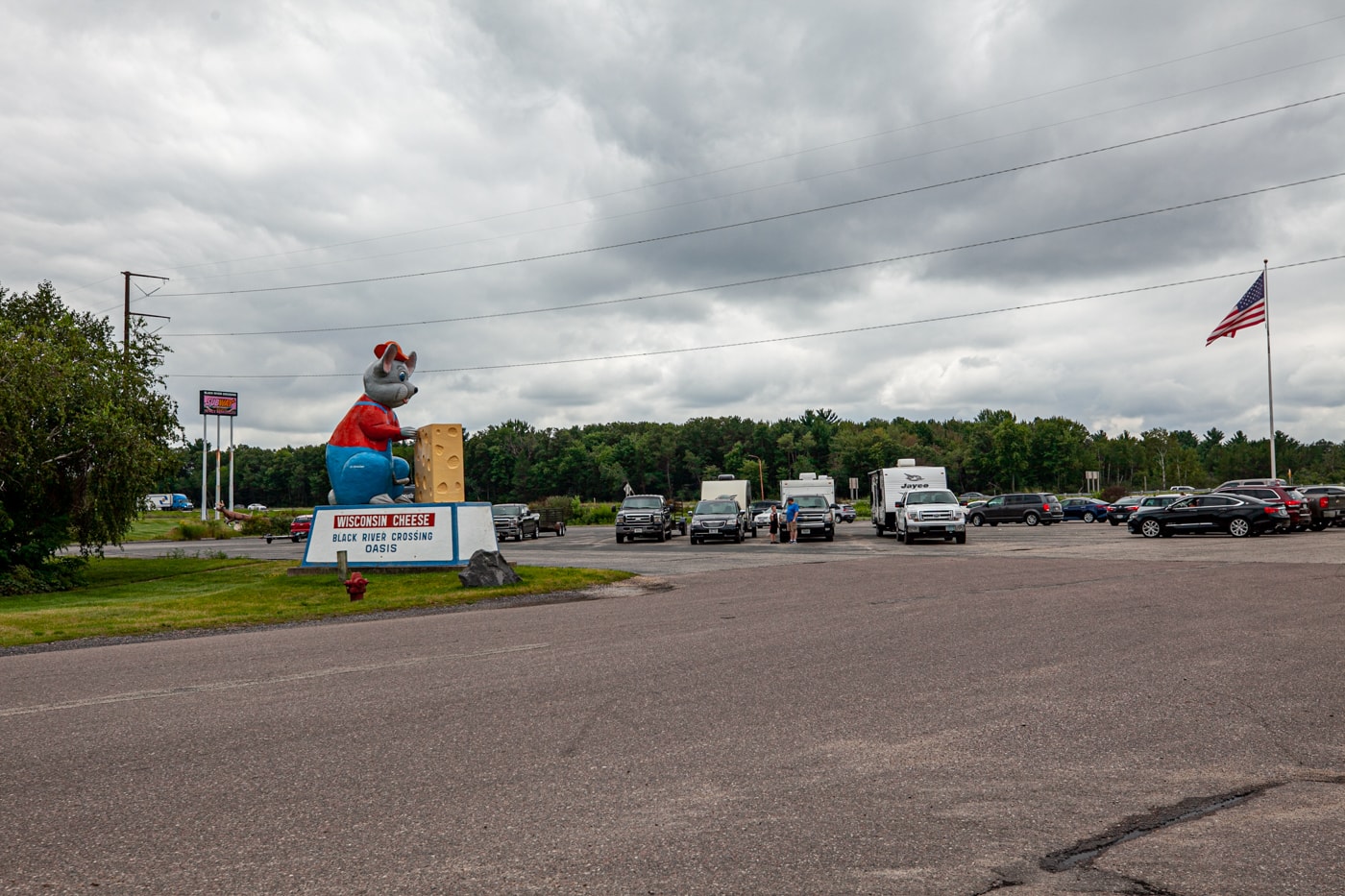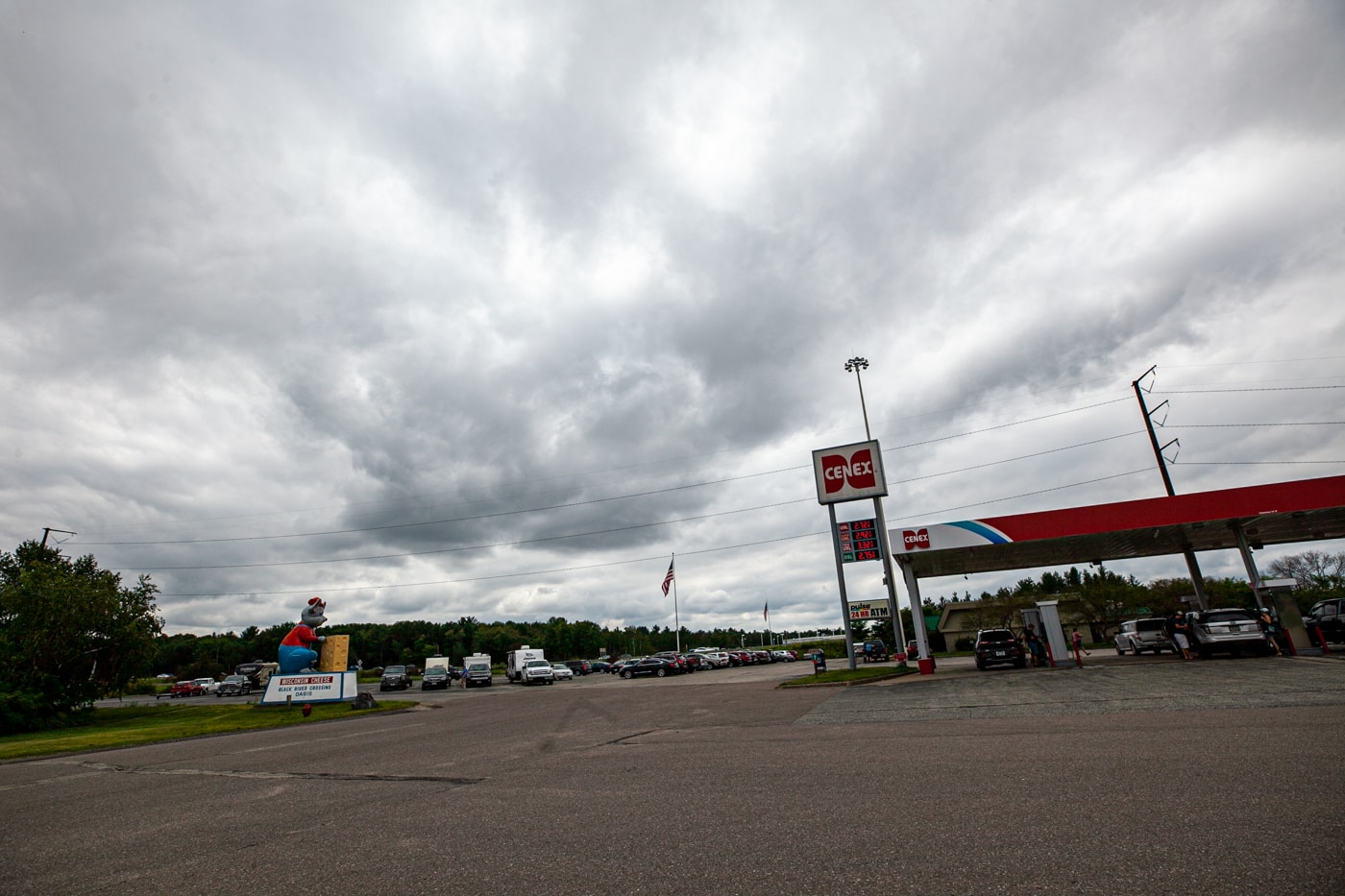 ---
Giant Black River Crossing Oasis Mouse with Cheese
Address: 400 Oasis Rd, Black River Falls, WI 54615
Cost: Free to See
Hours: Always Visible
---
Pin this Wisconsin Roadside Attraction: