While visiting a friend in Austin, Texas when we walked by the I Love You So Much Mural. He told me it was a famous mural. I laughed and said , "Yeah, OK" thinking he was just pulling my chain.
I mean, look at this graffiti. It's just "I love you so much" scrawled out in red paint onto a green wall in two mismatched scripts.
I took one not so great photo to humor him.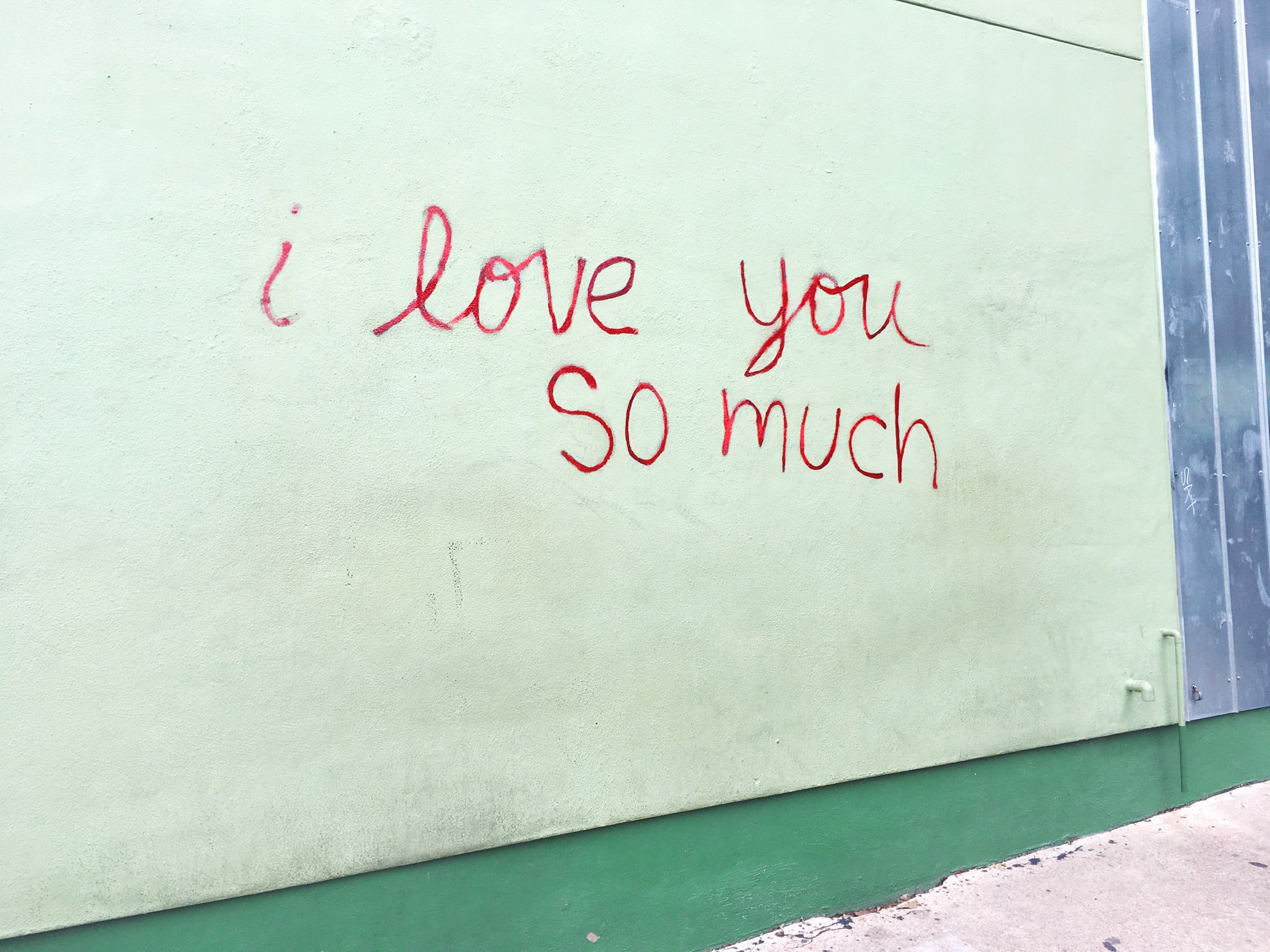 When we walked back by the Austin street art later there was a line of people waiting to take their photo in from of the piece. I looked back at my friend and said, "wait, you were serious?"
The public sentiment is expressed on the side of Jo's Coffee on South Congress in the SoCo neighborhood. It's been written across the side of the building since 2010 when Amy Cook, a local musician, took to the wall with a can of red spray paint to express her feelings for Liz Lambert, her partner and a majority owner of the business.
The image has since become an icon of the city and now draws visitors from around the world to snap photos and pose in front of the famous wall.
While it has been vandalized a few times through the year, it's always returned with same colors, look, and words: I love you so much.
There are so many murals in Austin, Texas and other Texas roadside attractions to see on your next visit. Be sure to swing my the Greetings from Austin mural and others throughout the city!
---
I Love You So Much Mural
Address: Jo's South Congress, 1300 South Congress Avenue, Austin, Texas 78704
Hours: Business open daily 7am to 9pm; Mural is Always Visible
Cost: Free to See
---
Pin this Austin, Texas Mural: