If you're stopping in Jamestown, North Dakota to see the World's Largest Buffalo Monument be sure to plan time to stay awhile to learn more about the magnificent American Bison behind the roadside attraction at the National Buffalo Museum.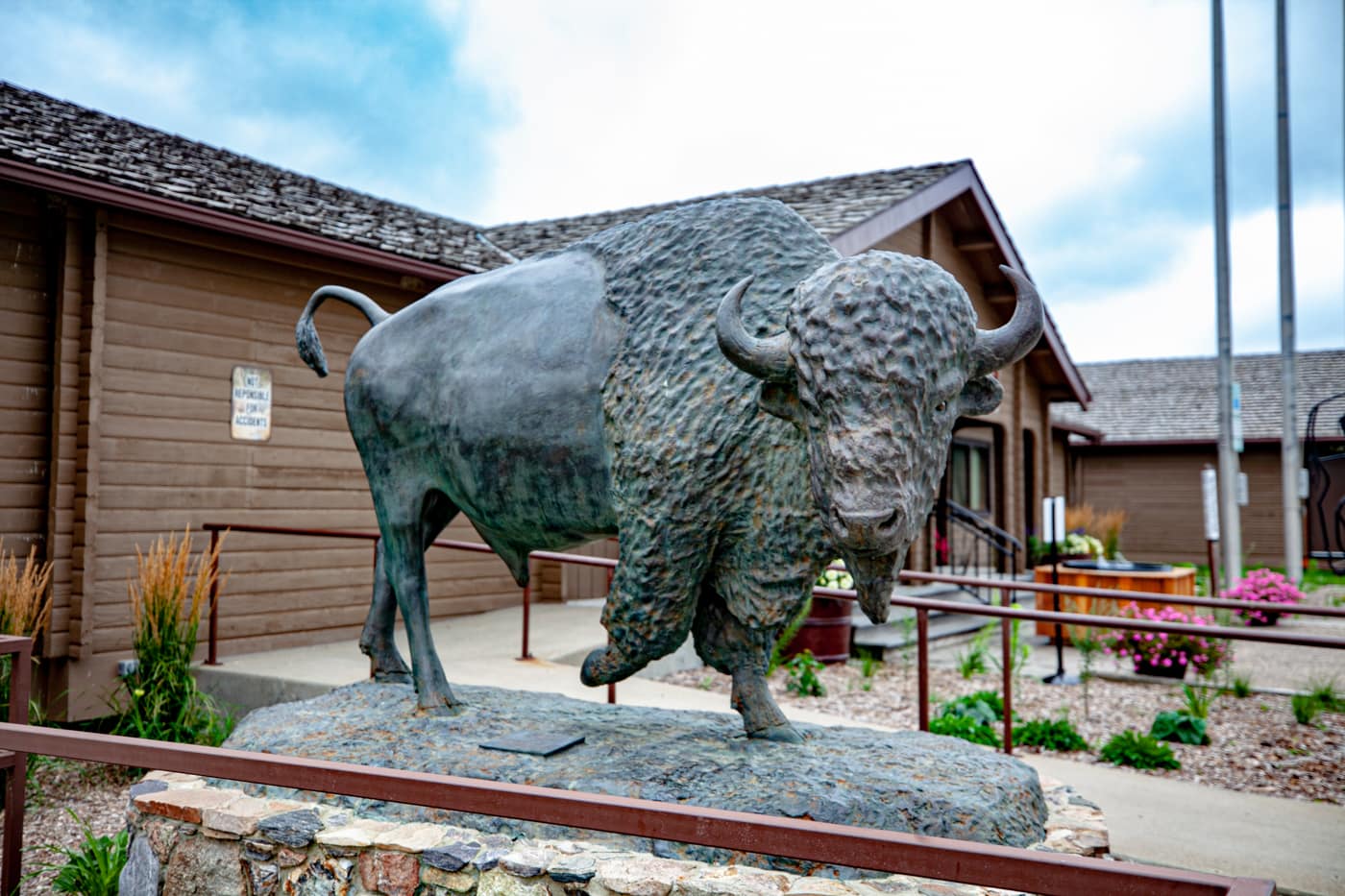 The National Buffalo Museum features informative displays and exhibits on the history of the bison (American Buffalo) and buffalo conservation efforts along with relics and replicas of skeletons, skulls, bison bodies, hunting tools, and more. There's even a room dedicated to artwork depicting the giant creature.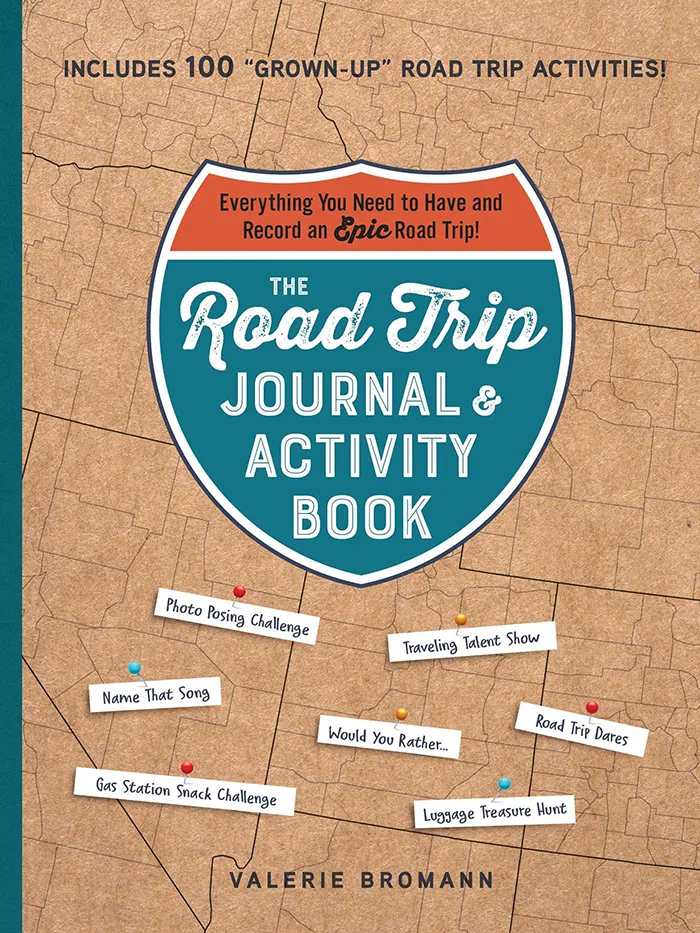 The Road Trip Journal & Activity Book
Everything You Need to Have and Record an Epic Road Trip!
Enjoy fun games and challenges to pass the time on your next road trip and have a keepsake to look back on for years to come with this entertaining must-have for your next vacation.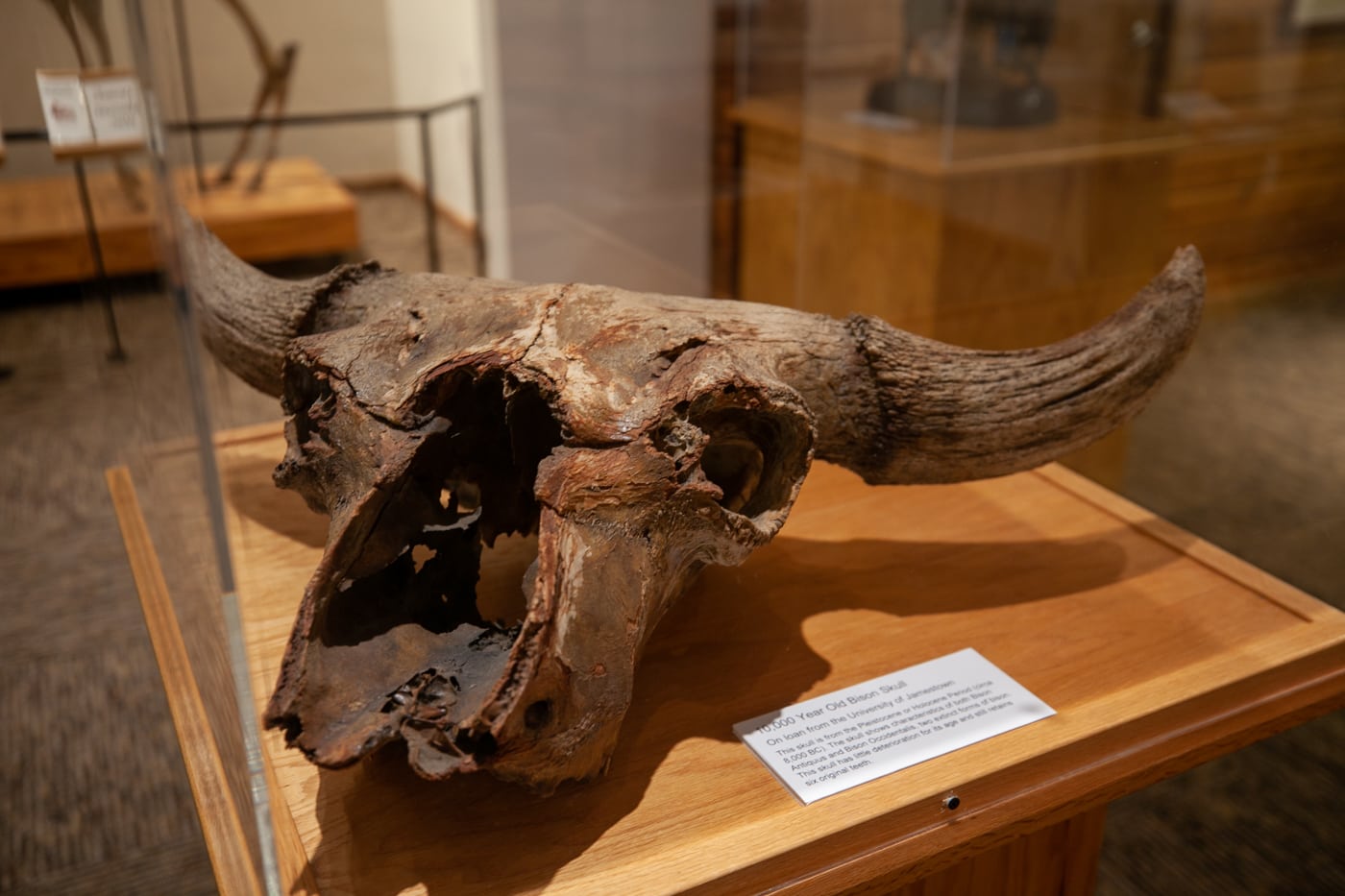 Your museum tour kicks off with an informative 16-minute video on (it plays on a constant loop so you can wait for the start or hop in and out at your leisure) and ends as the Prairie Winds Gift Shop where you can purchase buffalo-themed souvenirs, locally-made buffalo products, and even buffalo meat and buffalo jerky.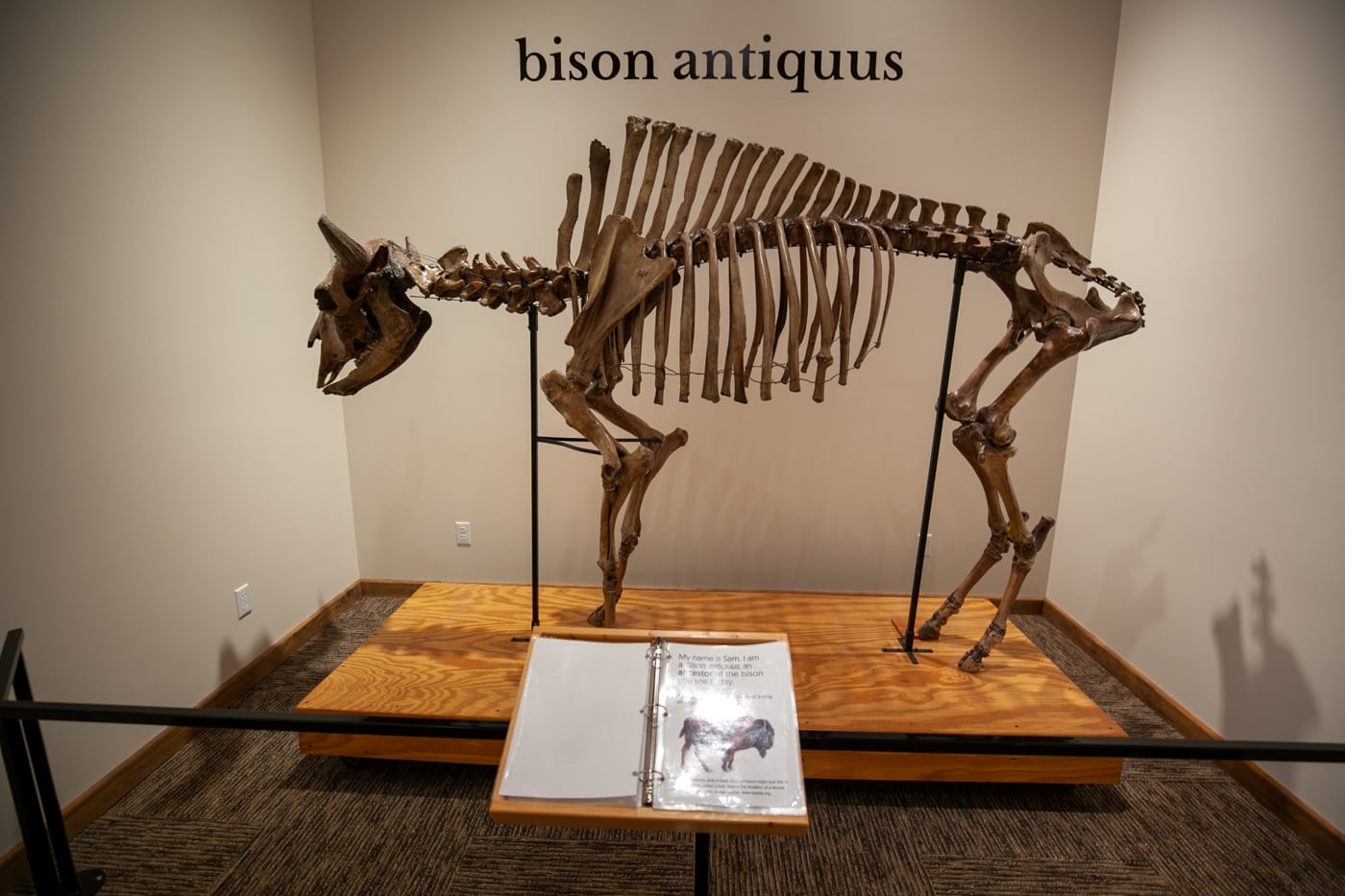 One of the prized exhibits at the North Dakota buffalo museum is White Cloud. White Cloud was a unique albino buffalo who lived on the premises for almost 20 years. After she passed in 2016, the museum kept her spirit alive by displaying her history along with a full body mount.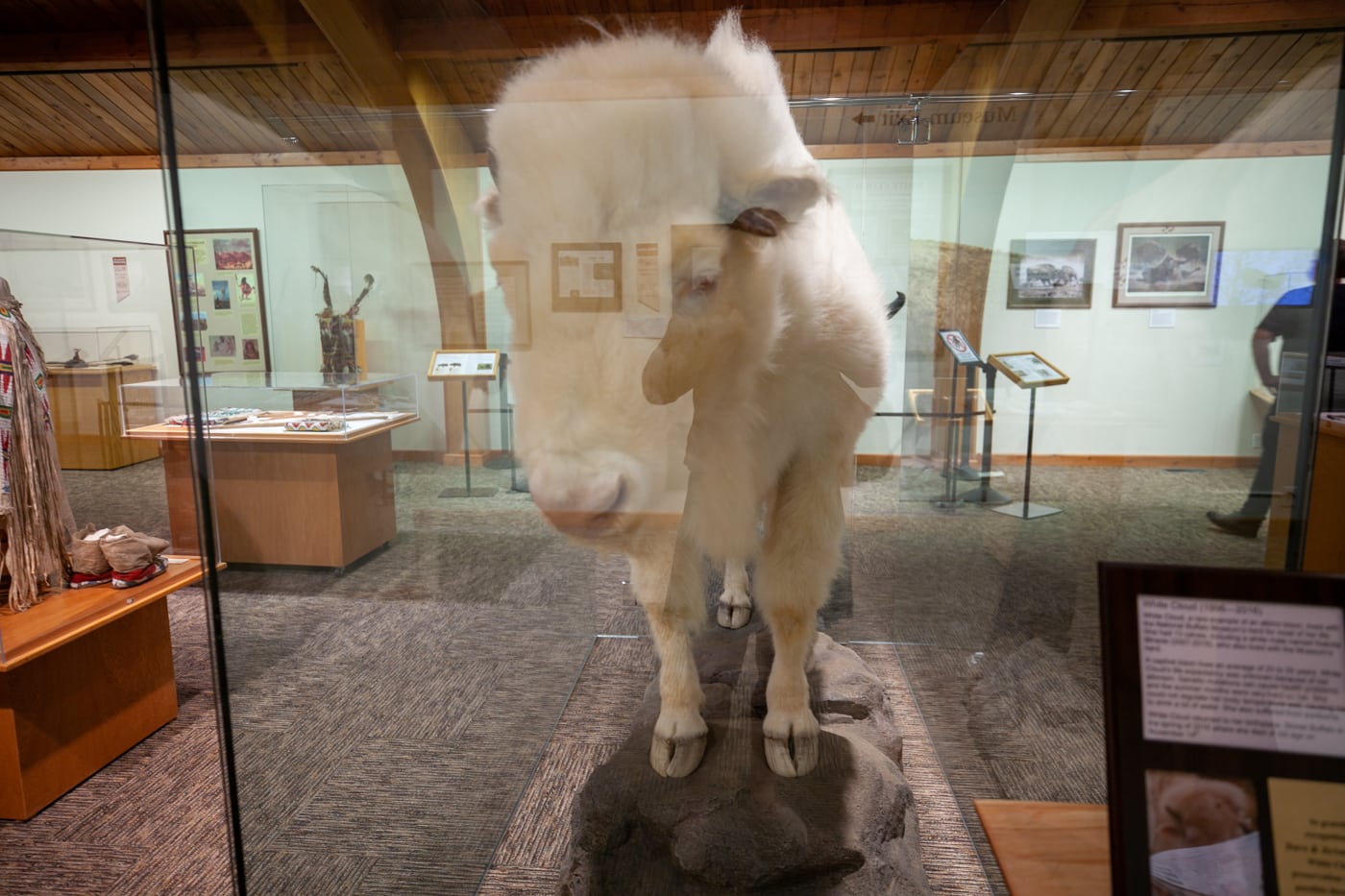 As the surrounding Great Plains area was once home to millions of American buffalo, Jamestown is the perfect location for an American buffalo museum. You can even catch a glimpse of real bison in action: a live herd of about 30 live adjacent to the property and can be seen from outside the museum or from a viewing deck within.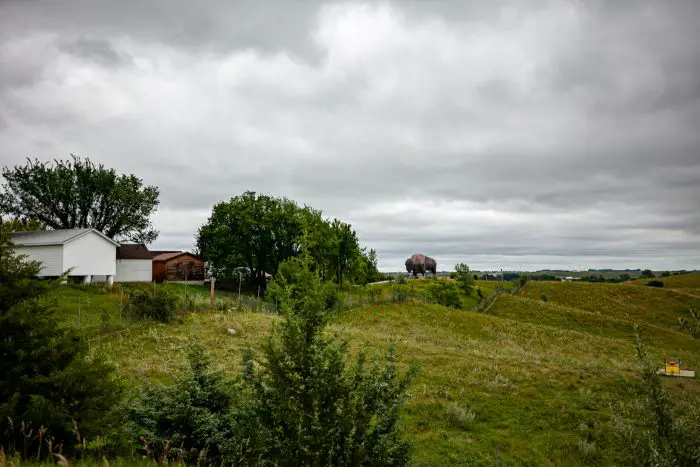 Jamestown makes for an excellent stop on your North Dakota road trip and provides a fun and educational way to spend a morning or afternoon. Start at the World's Largest Buffalo and be sure to make your way through Frontier Village before ending your visit at the National Buffalo Museum.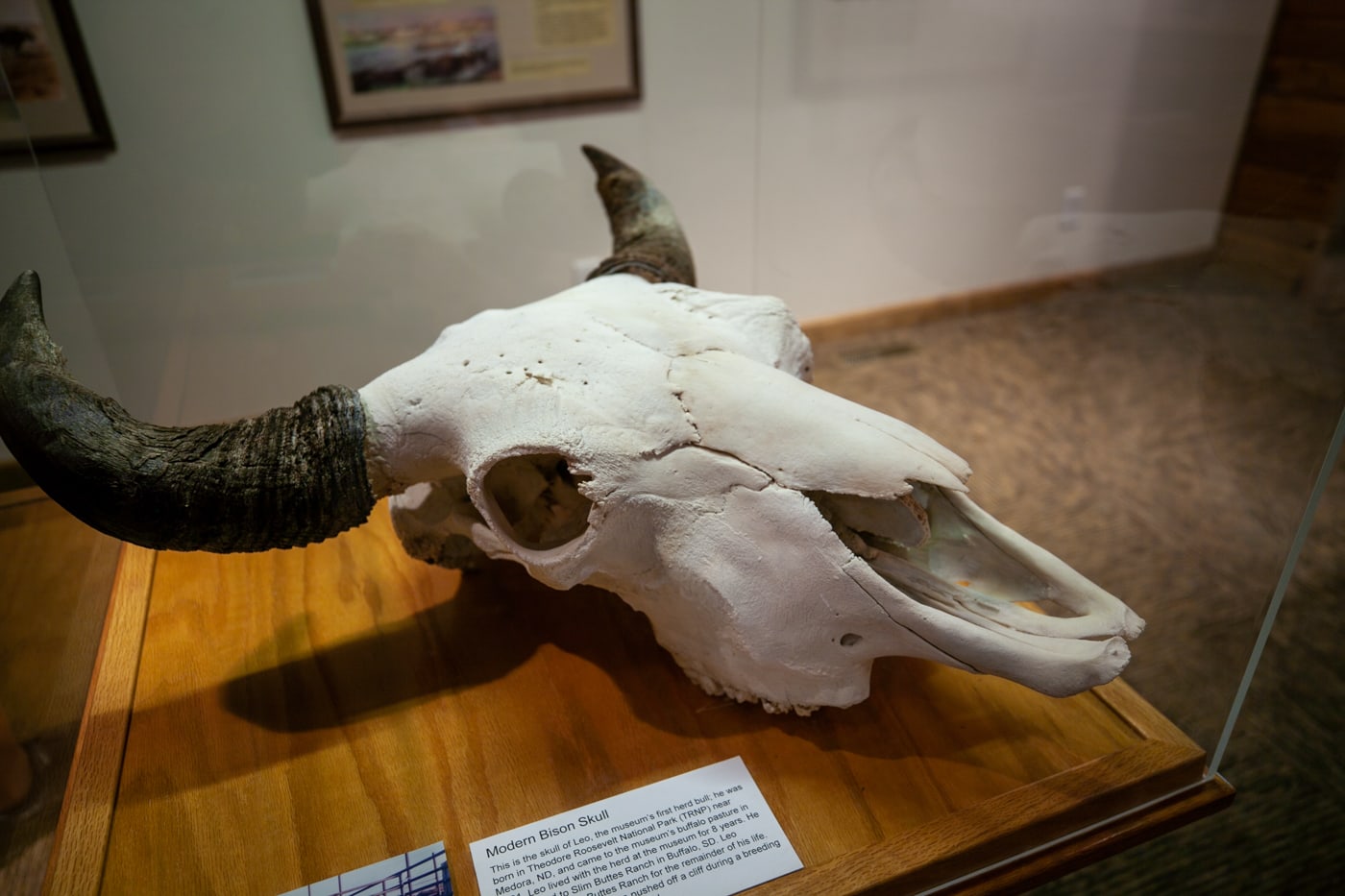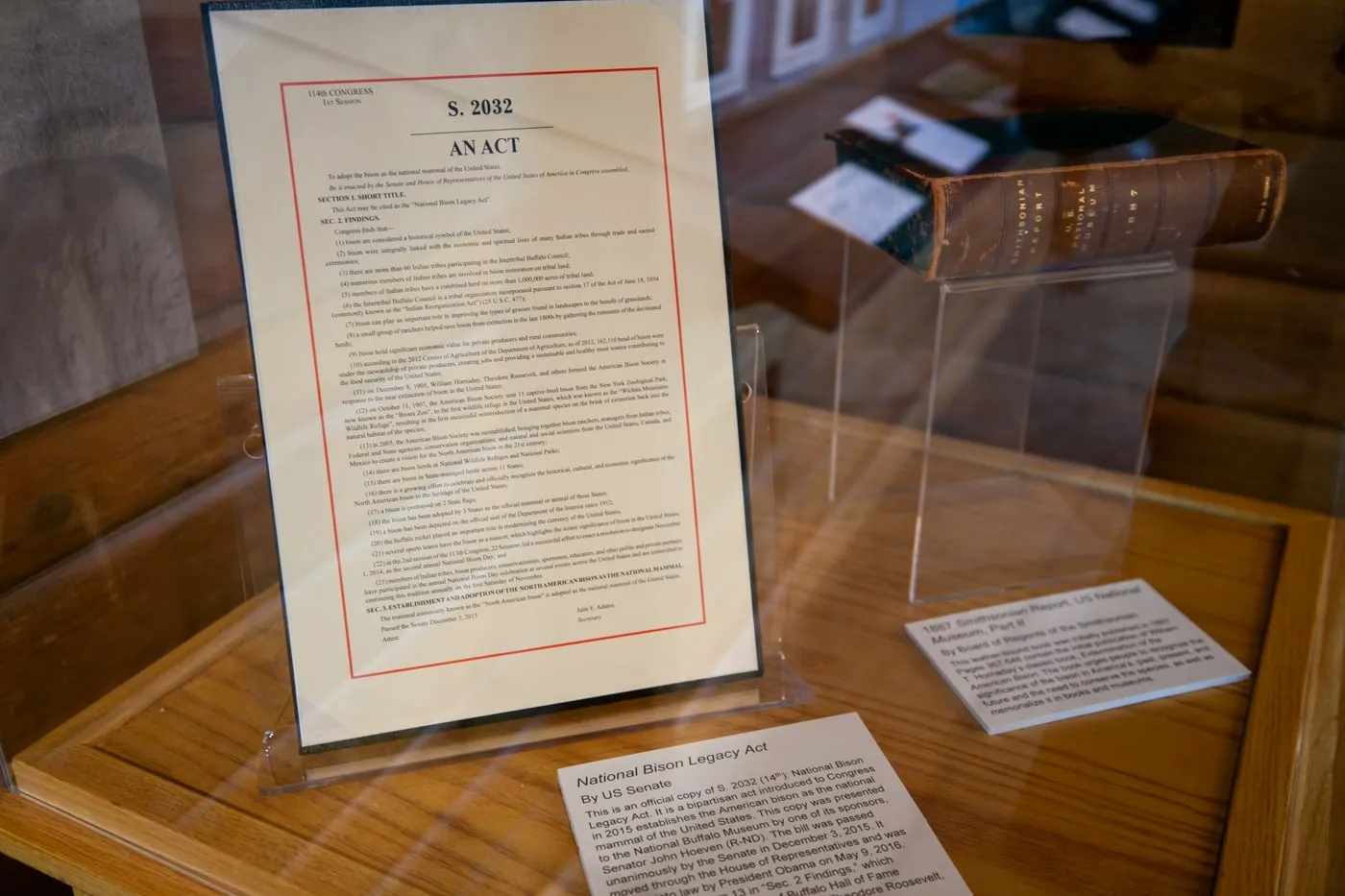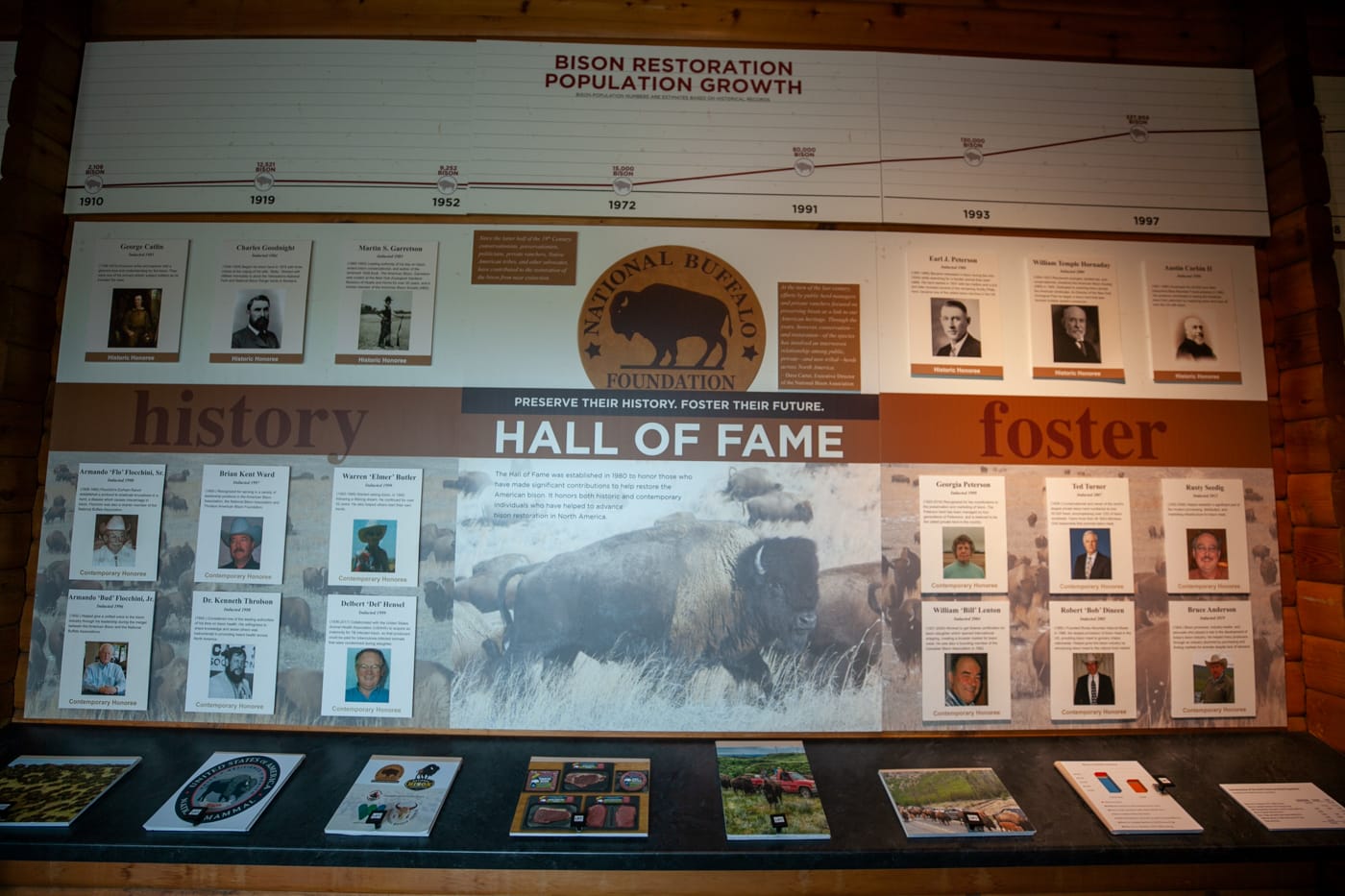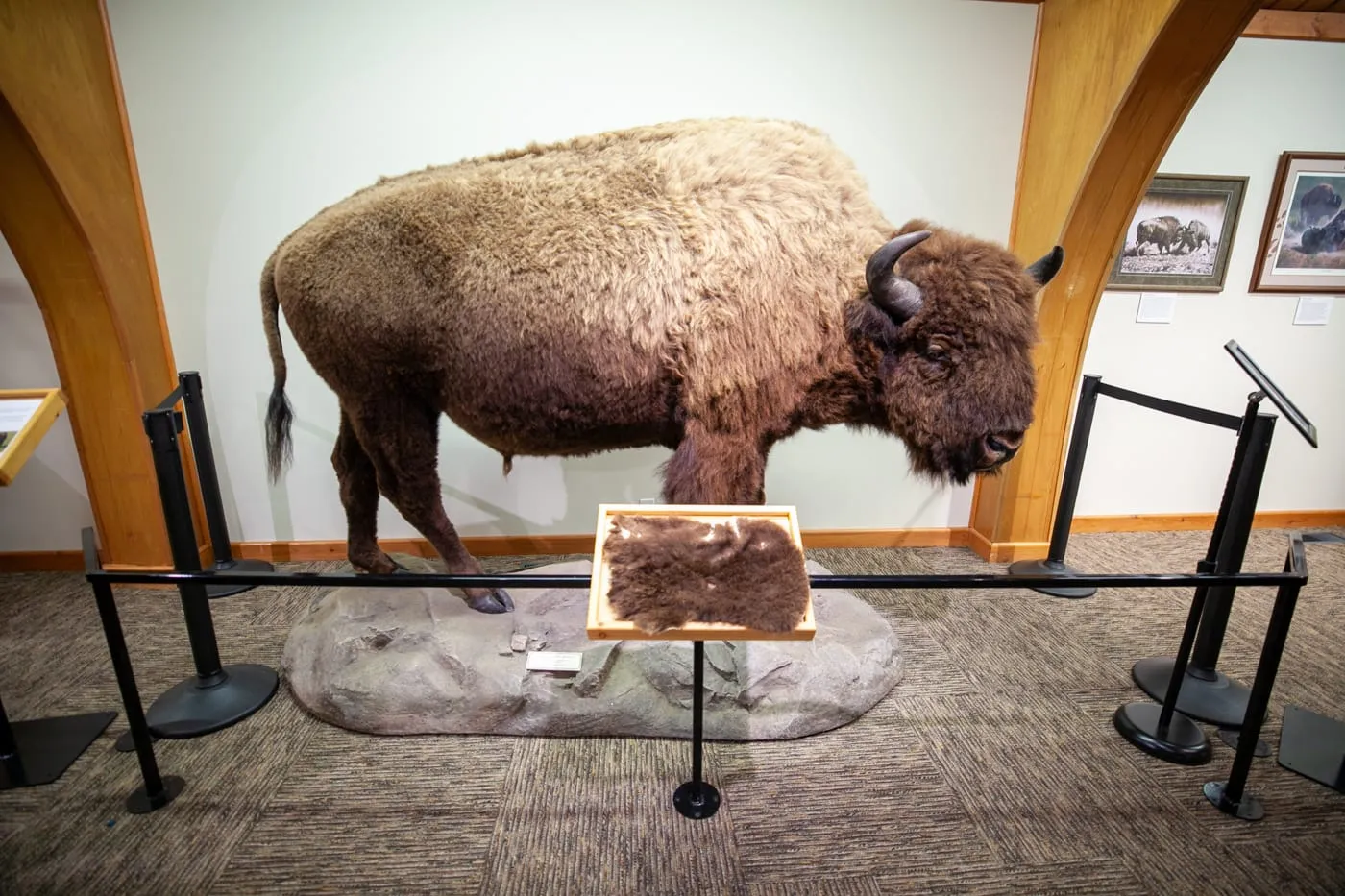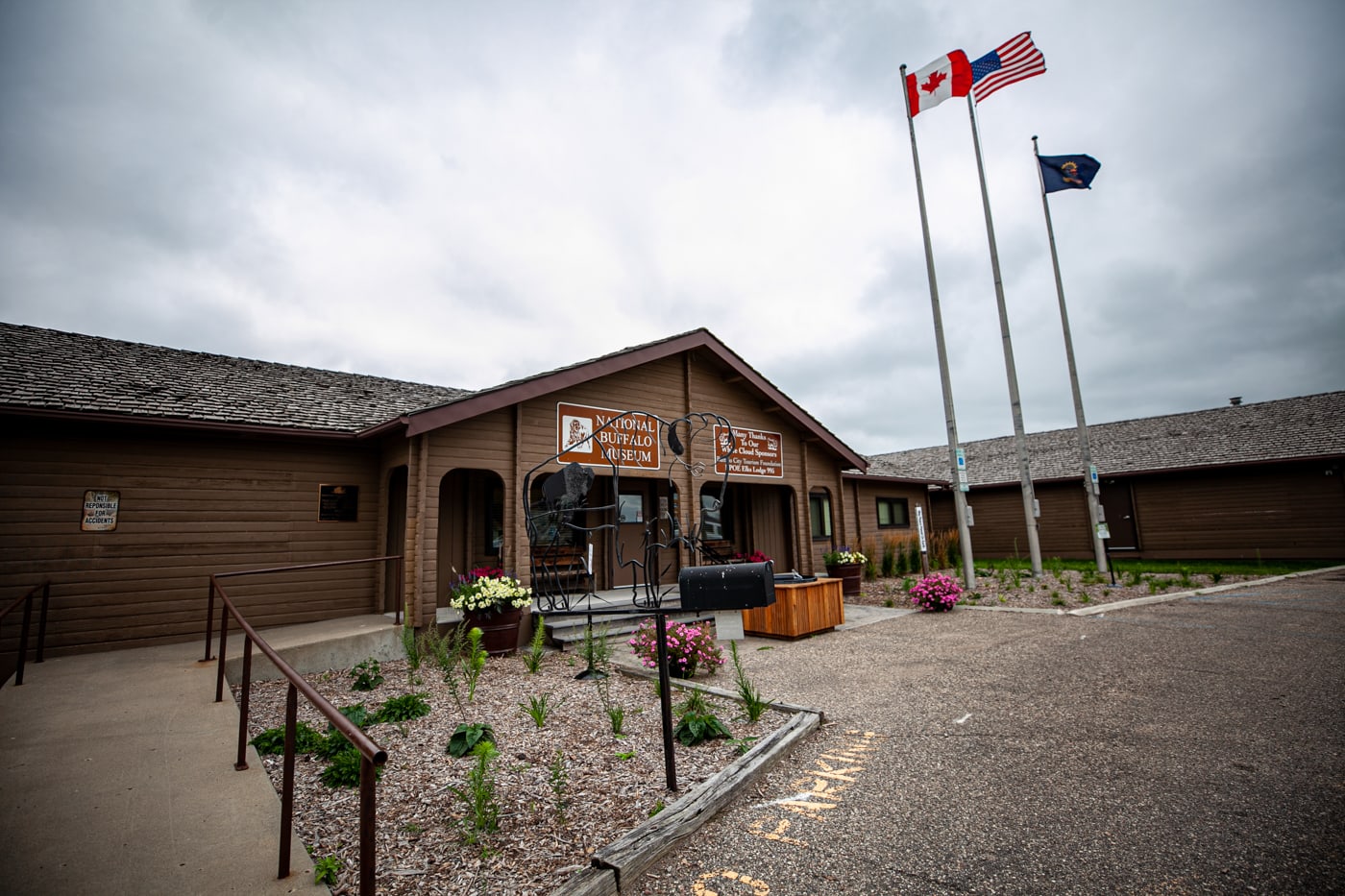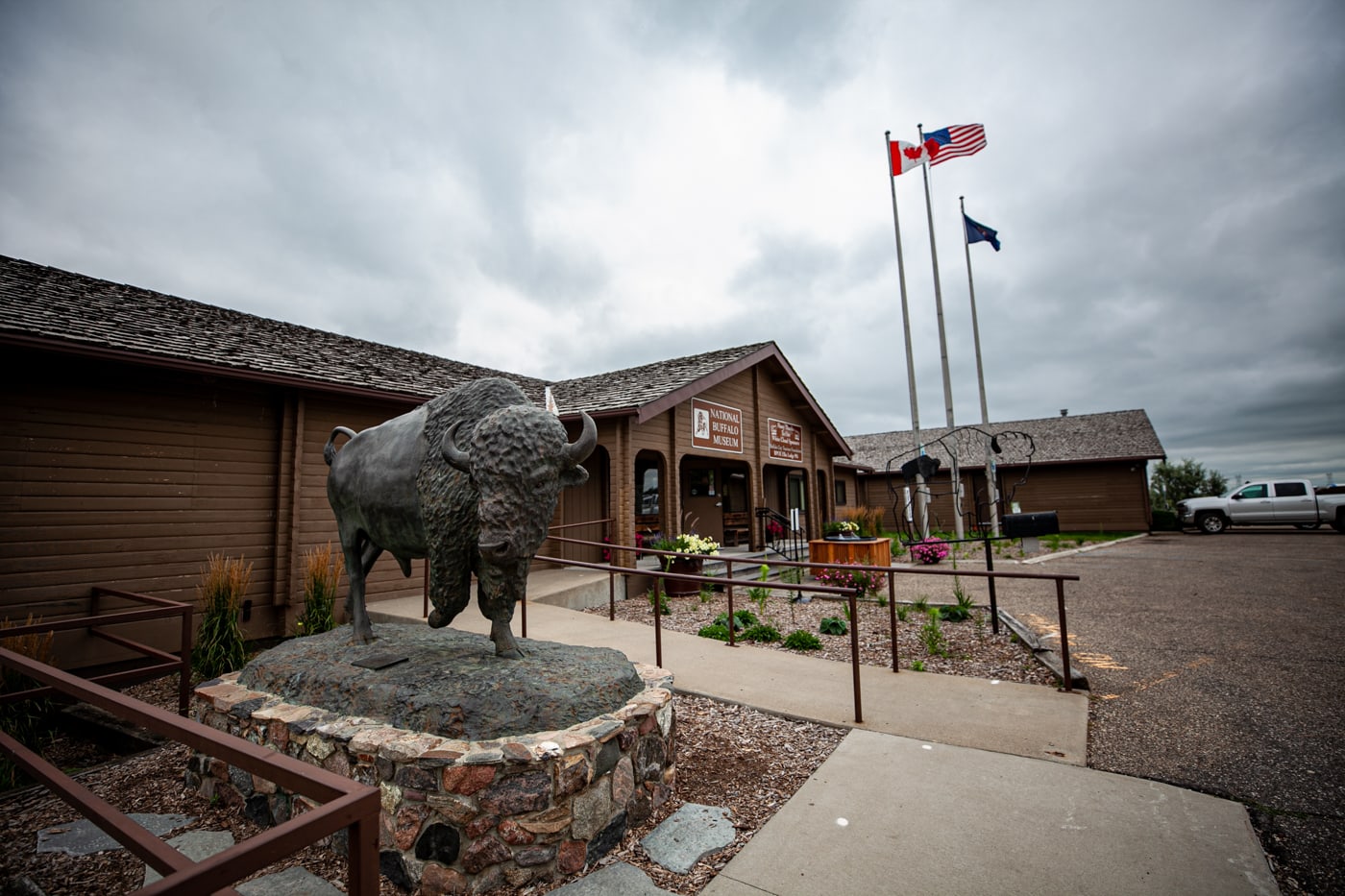 ---
National Buffalo Museum
Location: 500 17th St SE Jamestown, ND 58401
Hours: 8am – 8pm daily (Memorial Day to Labor Day), Mon – Sat 10 am – 5 pm (Tuesday following Labor Day through Sunday before Memorial Day), Closed on Thanksgiving Day, and December 25 to January 1
Cost: Adults $8.00, Seniors $6.00, Active Military $6.00, Children 5-14 $6.00 (under 5 Free)
View the museum's website for up-to-date information
Pin this North Dakota museum: