Nelson's Old Riverton Store in Riverton, Kansas (AKA The Eisler Brothers Old Riverton Store) is a Route 66 institution that predates the Mother Road itself.
The business has been in operation since 1925, before Route 66 was even running. It was built by Leo Williams, who ran it as Williams Store until he died in 1948. After leasing it off for a few years, his wife Lora took over until the early 1970s. In 1973 Joe and Isabell Eisler then purchased the business. In 2011, their nephew, Scott Nelson (President of the Route 66 Association of Kansas) took over after managing the store for many prior years.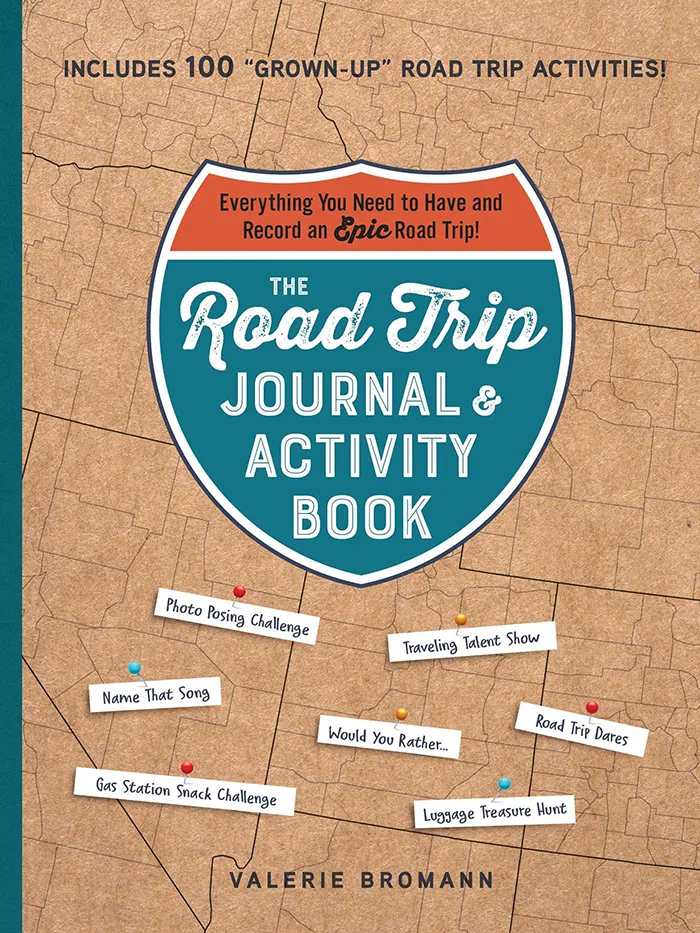 The Road Trip Journal & Activity Book
Everything You Need to Have and Record an Epic Road Trip!
Enjoy fun games and challenges to pass the time on your next road trip and have a keepsake to look back on for years to come with this entertaining must-have for your next vacation.
The property, which is listed on the National Register of Historic Places, hasn't changed much over the years. You can find the red-brick facade and a pressed-tin ceiling billed tightly with wares.
You can stop by to pick up some groceries, local handicrafts, or Route 66 souvenirs. Be sure to grab a sandwich for the road at the deli, which features a variety of meats and cheeses such as Bologna, Chopped Ham, Pickle Loaf, Roast Beef, Turkey, Genoa Salami, Smoked Salami, American Cheese, Munster, Cheddar, Swiss, and Marble Jack.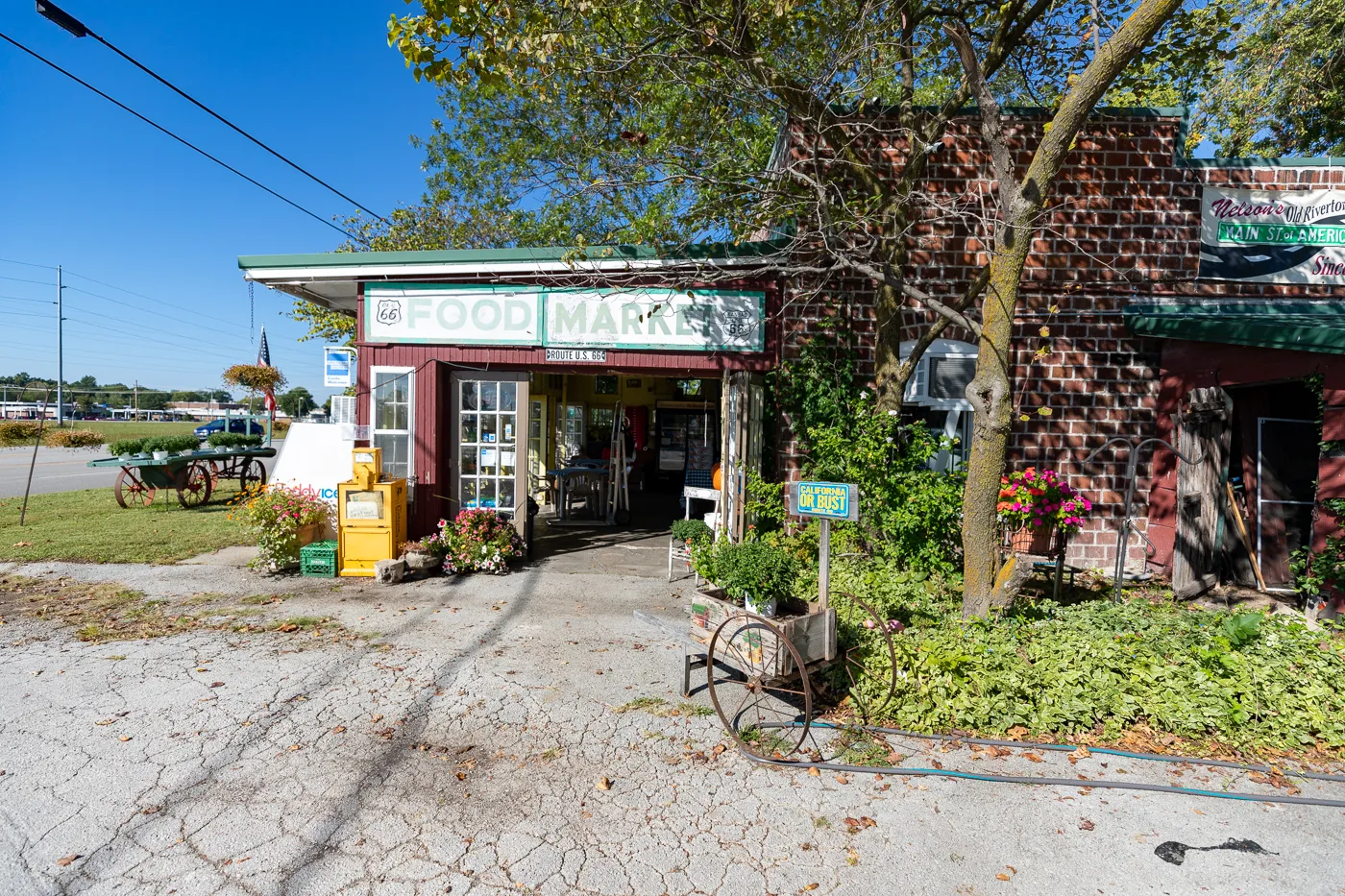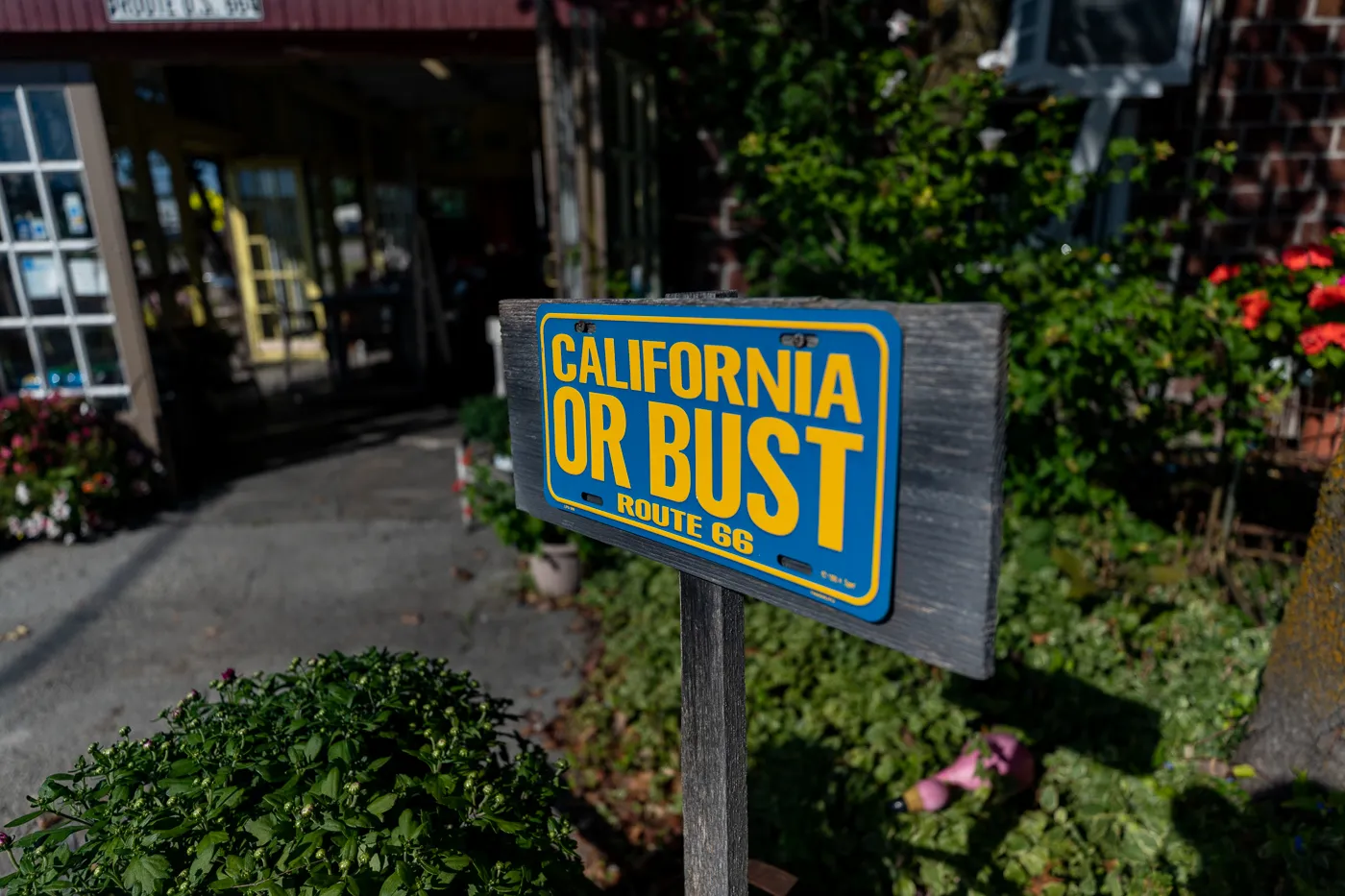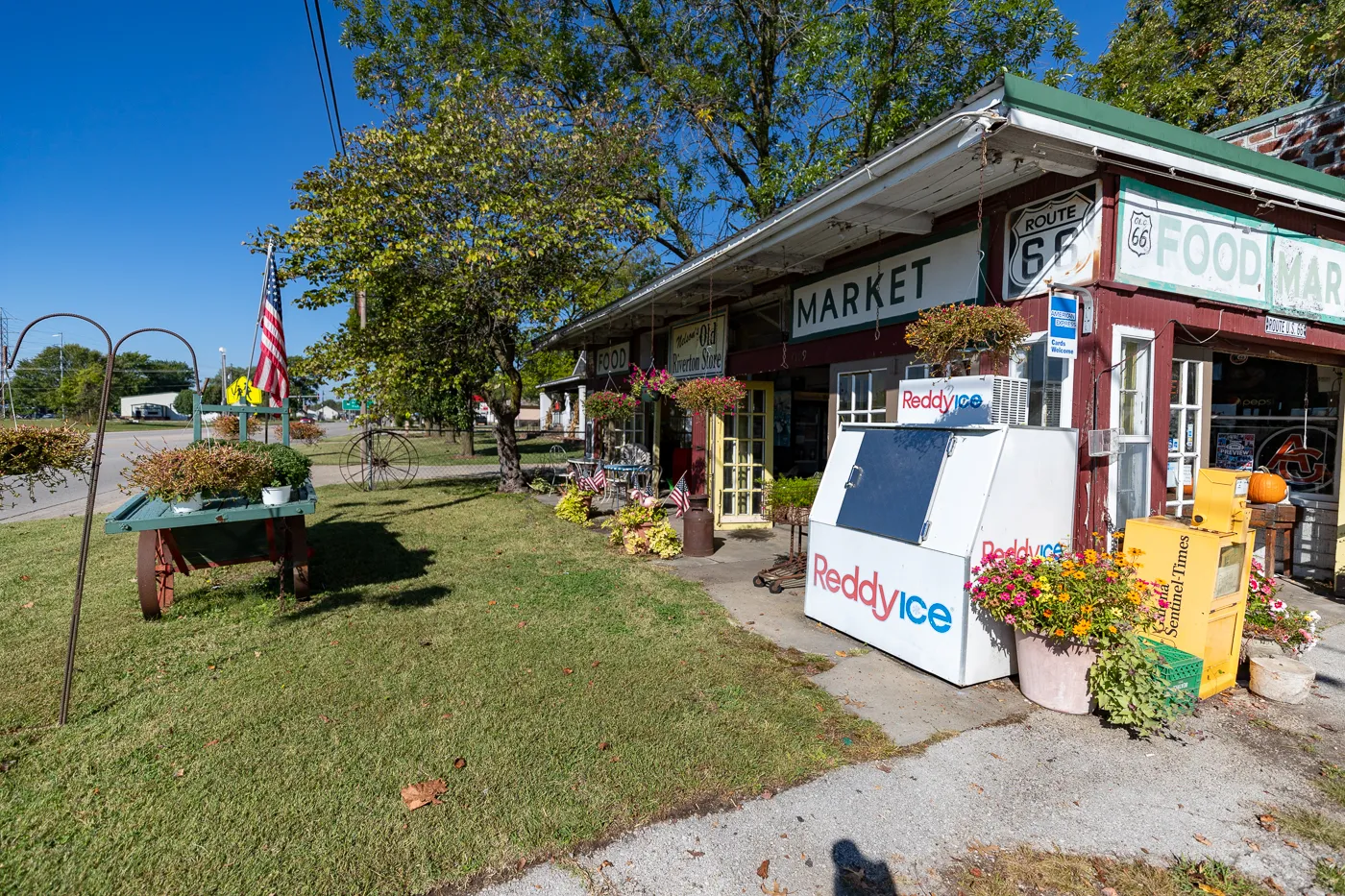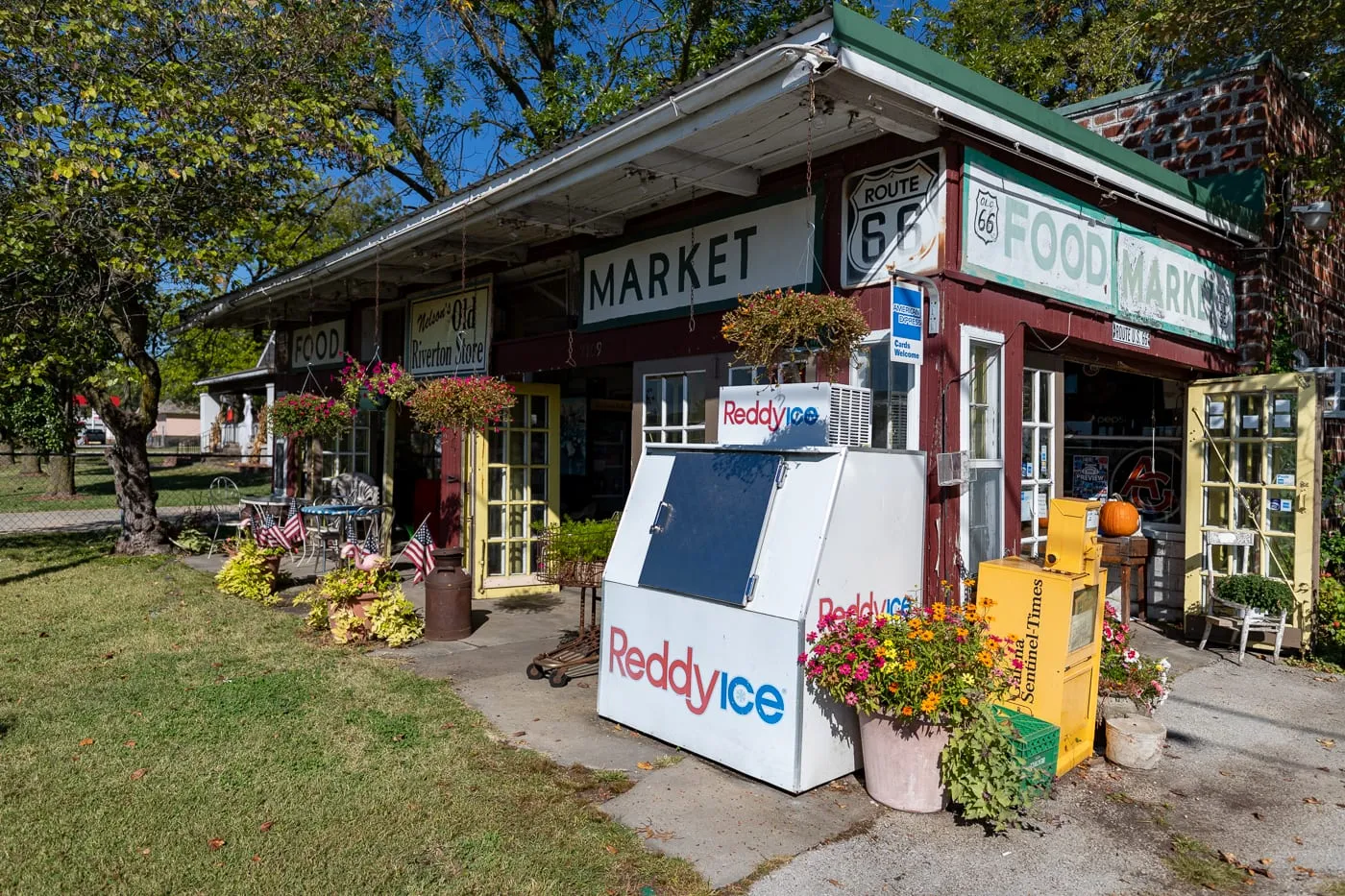 Looking for more Kansas Route 66 attractions? Also be sure to make stops at Baxter Springs Independent Oil and Gas Service Station, the Rainbow Bridge in Baxter Springs, Gearhead Curios Restored Texaco Station, Frecs the Miner, and Cars on the Route.
Nelson's Old Riverton Store
Address: 7109 KS-66, Riverton, KS 66770
Hours: Monday-Saturday 8am-8pm, Sunday 12–6pm
Cost: Free to See, souvenirs and sandwiches costs vary
Pin this Kansas Route 66 attraction: