You don't have to be the one who knocks to enjoy this attraction, the door is open! At least, from 10am-5pm. At the Breaking Bad Store and Museum in Albuquerque, New Mexico (The Breaking Bad Store ABQ) you can pick up a souvenir and explore props and memorabilia from your favorite show.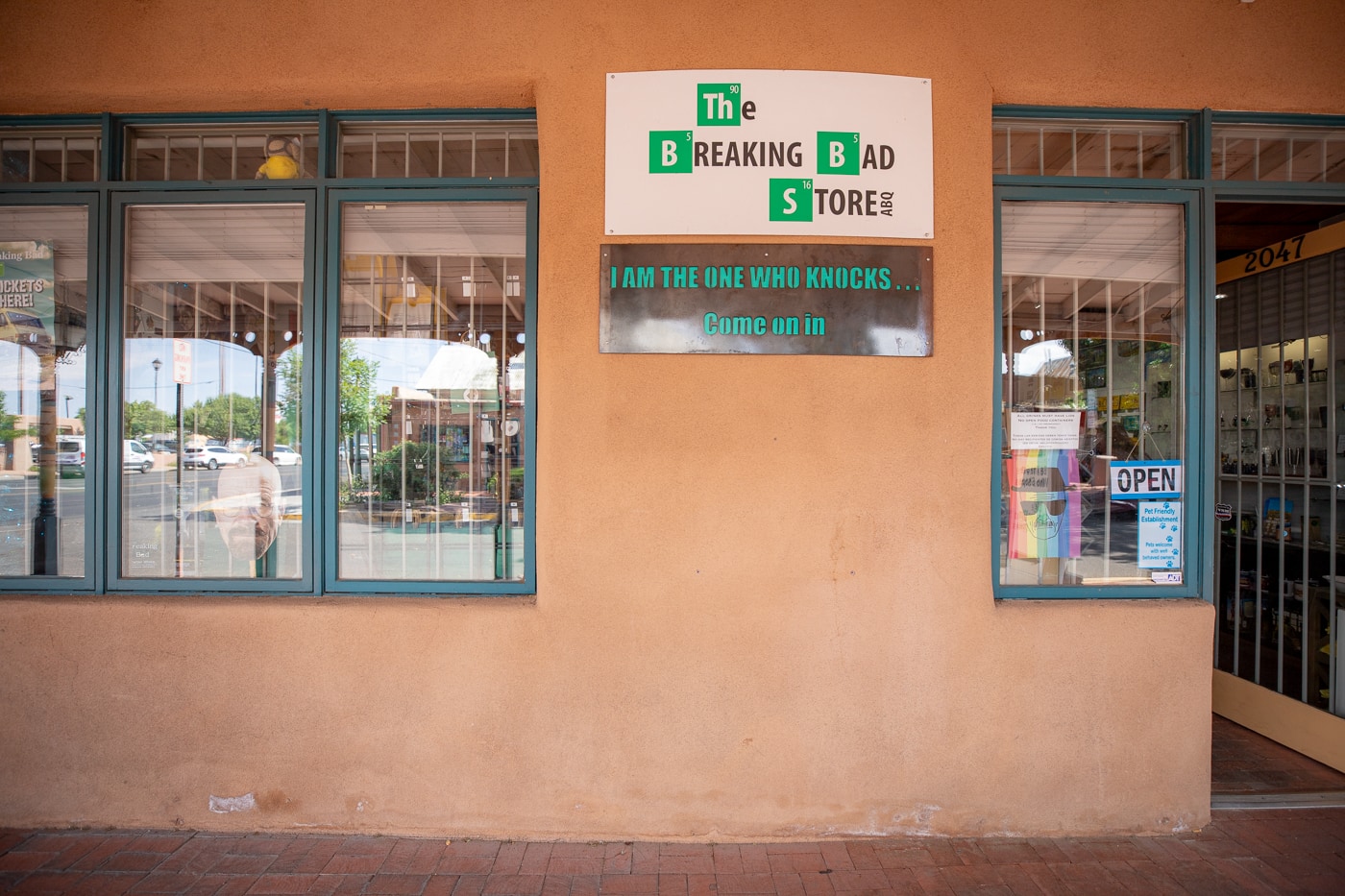 Breaking Bad and Better Call Saul are award-winning television shows about a science teacher turned meth manufacturer and the shady lawyer he gets involved with. The shows were both filmed in and around Albuquerque, New Mexico and fans flock to the city to see all the places that served as a backdrop for the shows. You can see Walter White's house (though they have put up fencing to avoid pizzas being thrown on their roof). You can visit the Dog House Drive-In or Loyola's Family Restaurant where characters met and ate. You can visit the Twisters restaurant that stood in for Gus Fring's Los Pollos Hermanos.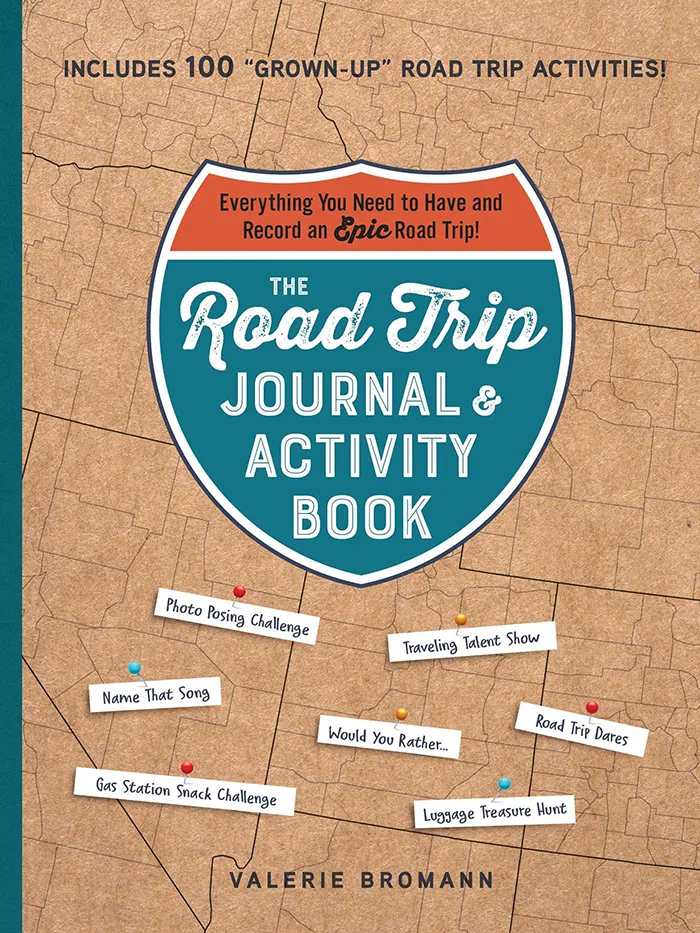 The Road Trip Journal & Activity Book
Everything You Need to Have and Record an Epic Road Trip!
Enjoy fun games and challenges to pass the time on your next road trip and have a keepsake to look back on for years to come with this entertaining must-have for your next vacation.
You can even take a Breaking Bad RV tour that takes you to see all those locations and more!
With all of those people visiting to see where television was made, it's only natural that the town should have a gift shop for fans to pick up souvenirs. The current Breaking Bad gift shop opened in 2020 by super fans Marq Smith and Edward Candelaria and is a must-stop for any fans in town.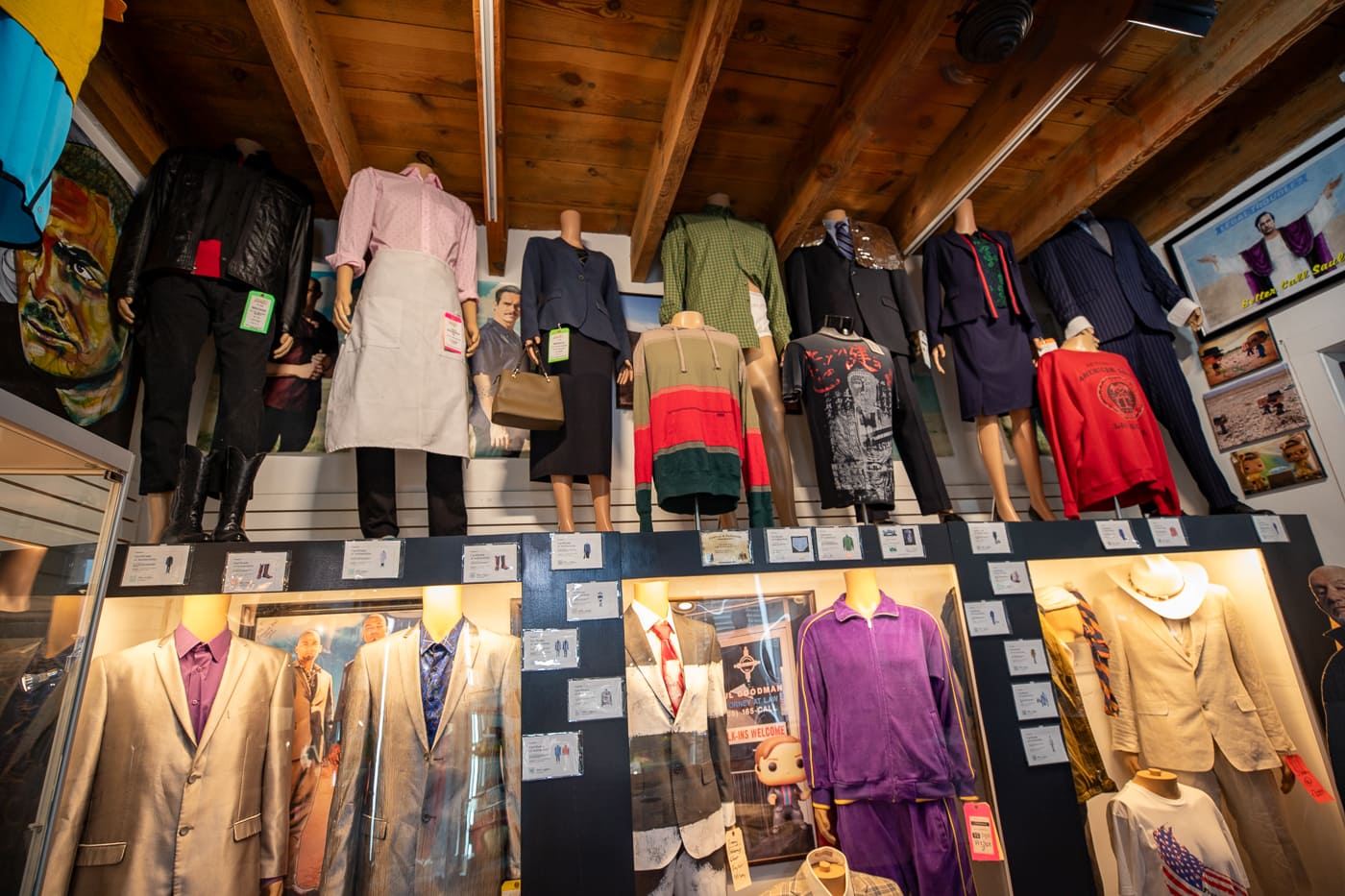 The Breaking Bad Store and Museum is located in the historic Old Town district, just off the Plaza.There is a wide array of souvenirs to choose from: t-shirts, artwork, mugs, magnets, stickers along with items crafted by local artisans, all featuring Heisenberg, the famed RV, Saul Goodman, the Periodic Table-Influenced logo, and all the other characters and quotes we love.
While you're there you can also check out the small museum in the back. Here you will find a wide array of props, costumes, signed photos, and memorabilia from Breaking Bad, Better Call Saul, and El Camino.
There are also plenty of photo ops that will transform you into a character on the shows. Take a photo behind the counter at Los Pollos Hermanos (there is even an an apron and hat for you to wear), sit in Hector Salamanca's wheelchair, and sit behind Saul Goodman's desk or park bench!
If you're a fan of Breaking Bad, Better Call Saul, and El Camino, tread lightly and head to this Albuquerque Breaking Bad store, take some selfies, pick up a souvenir, and have an A1 day!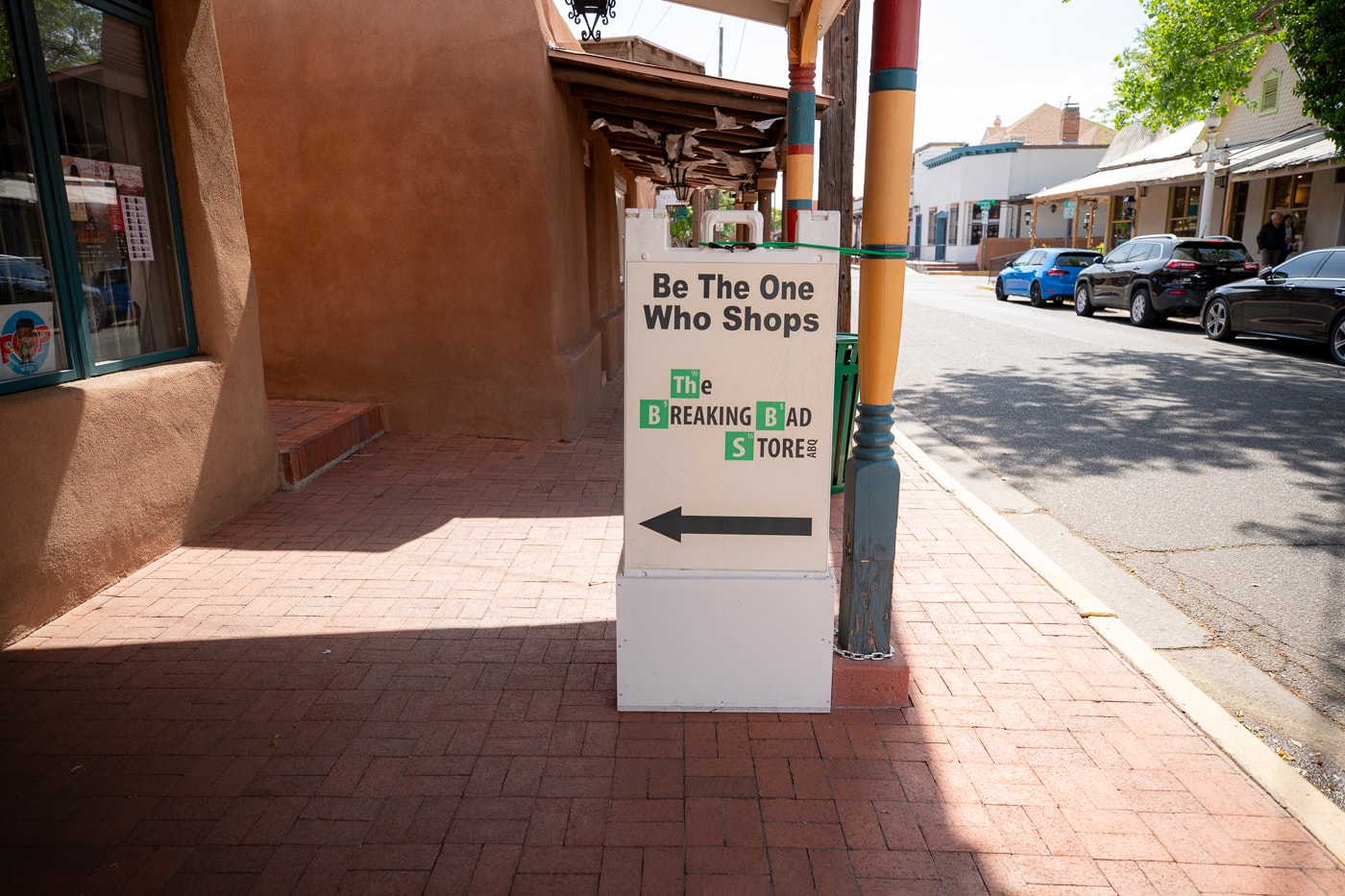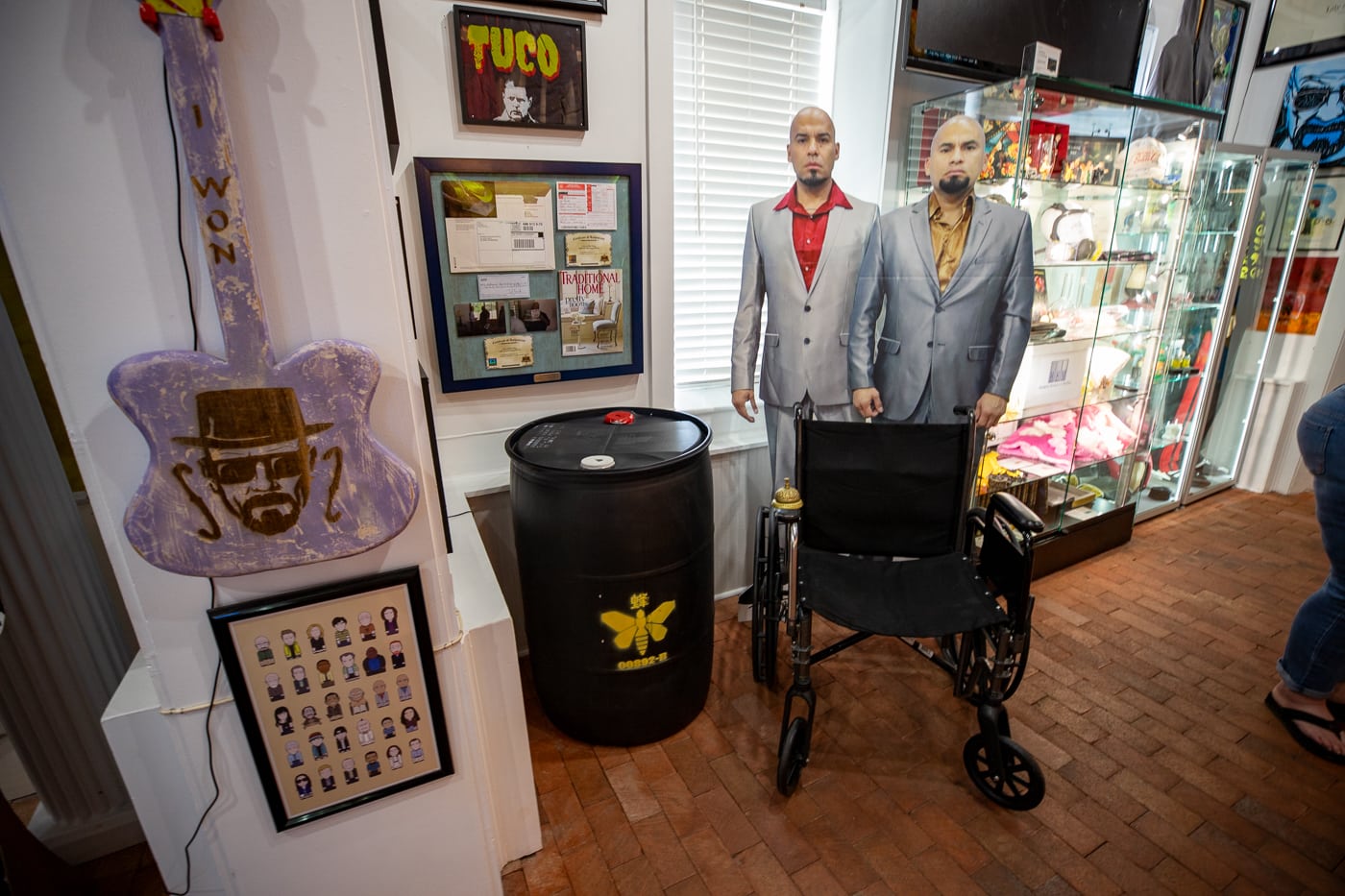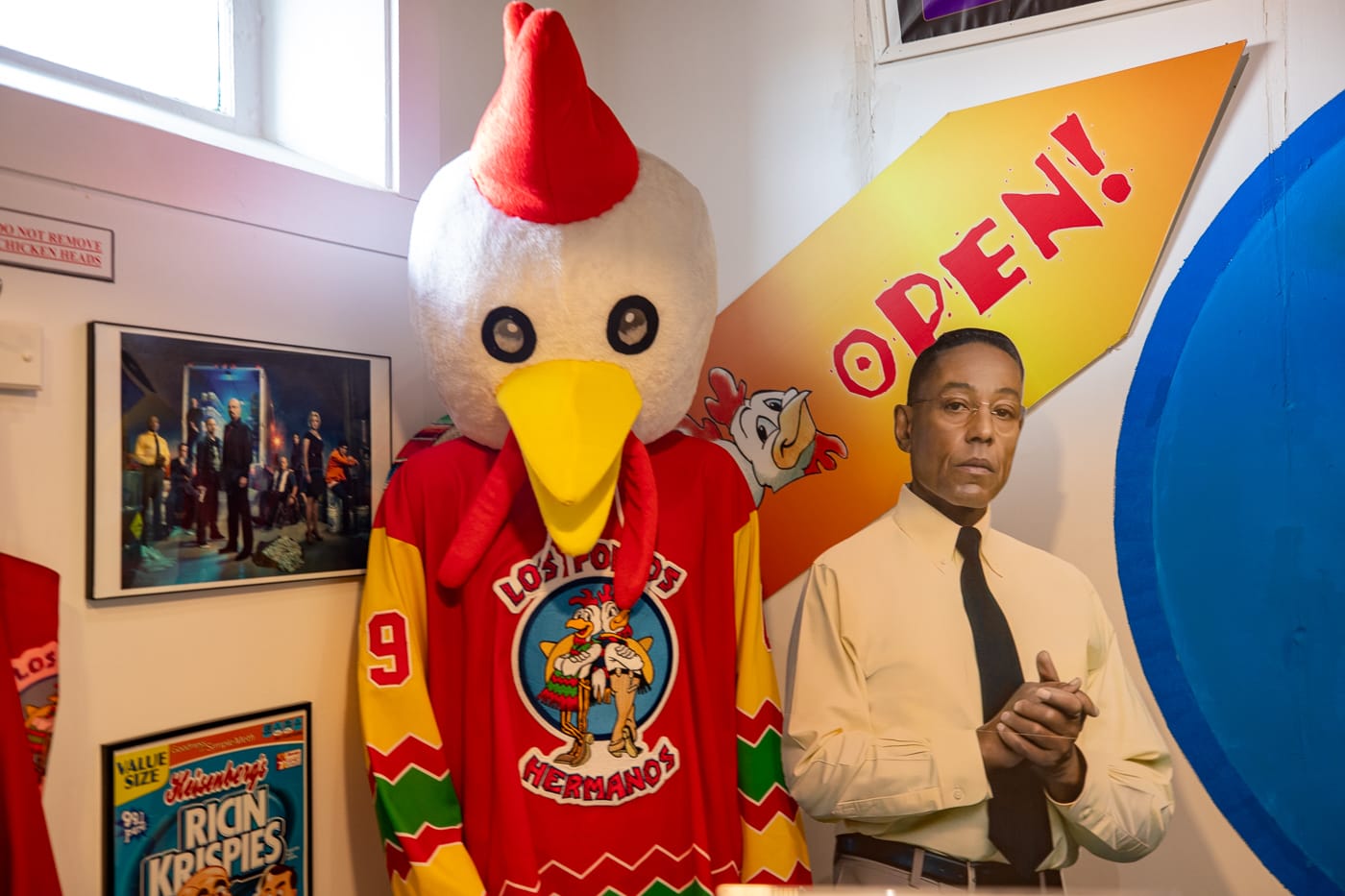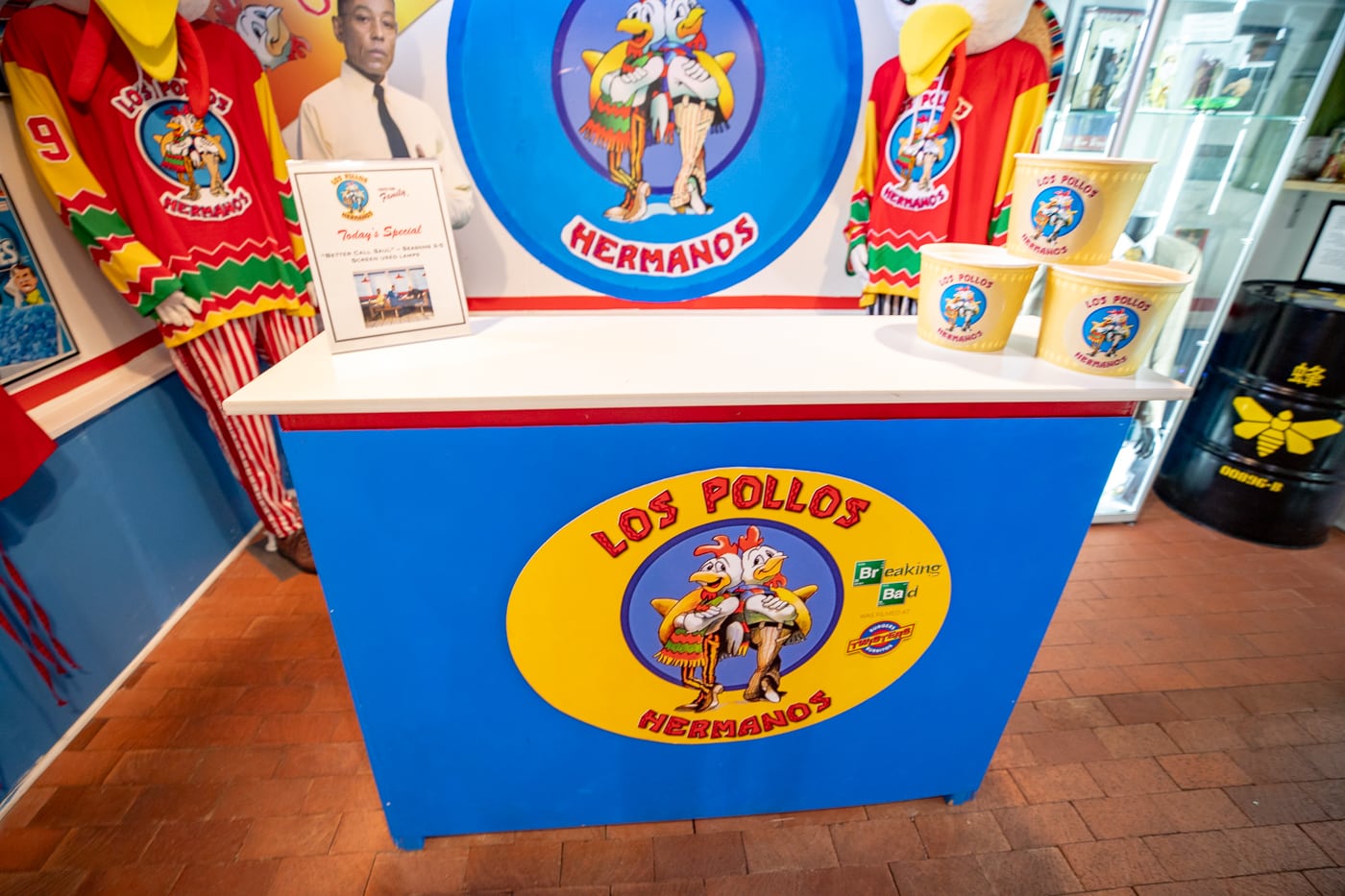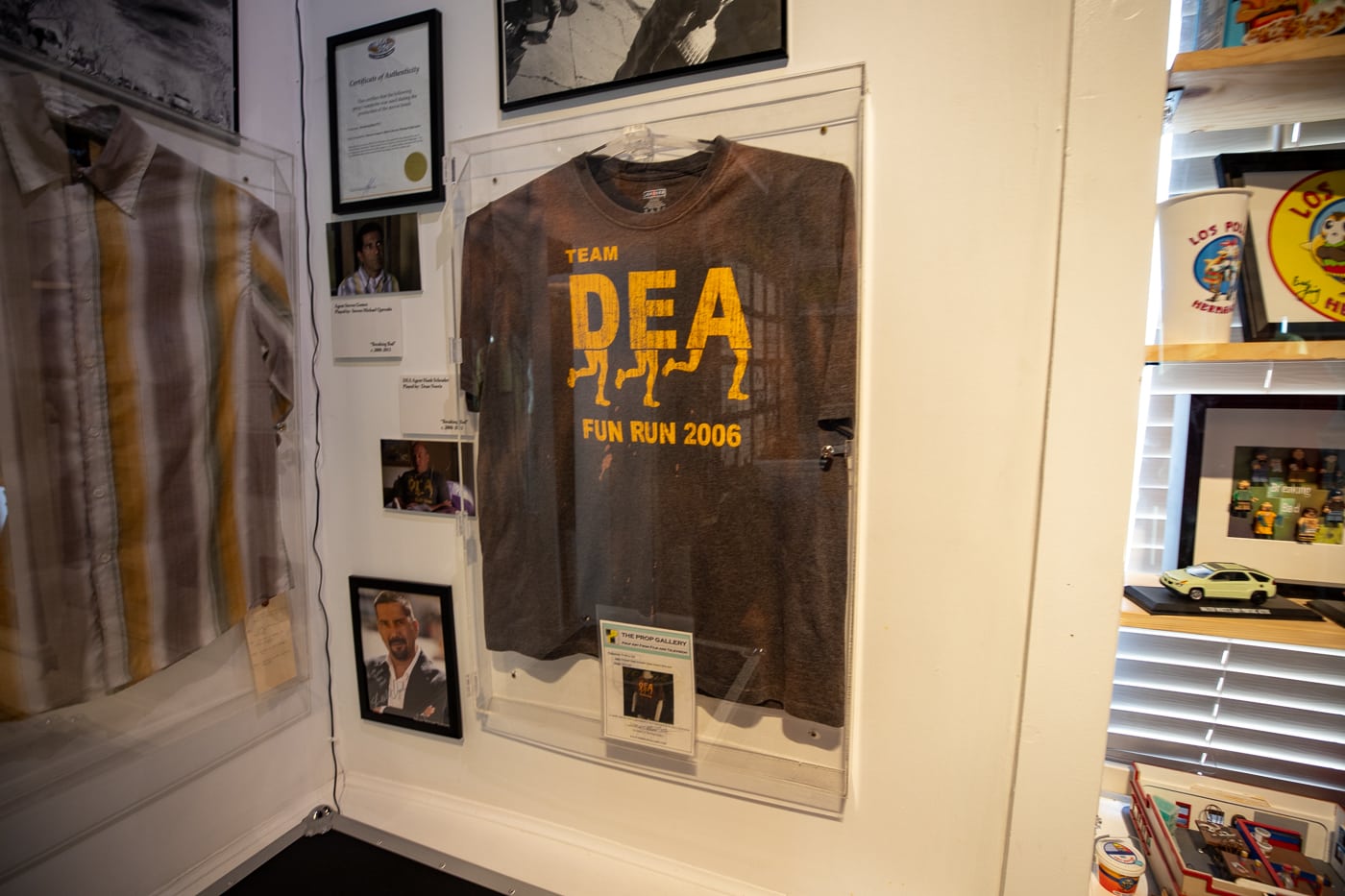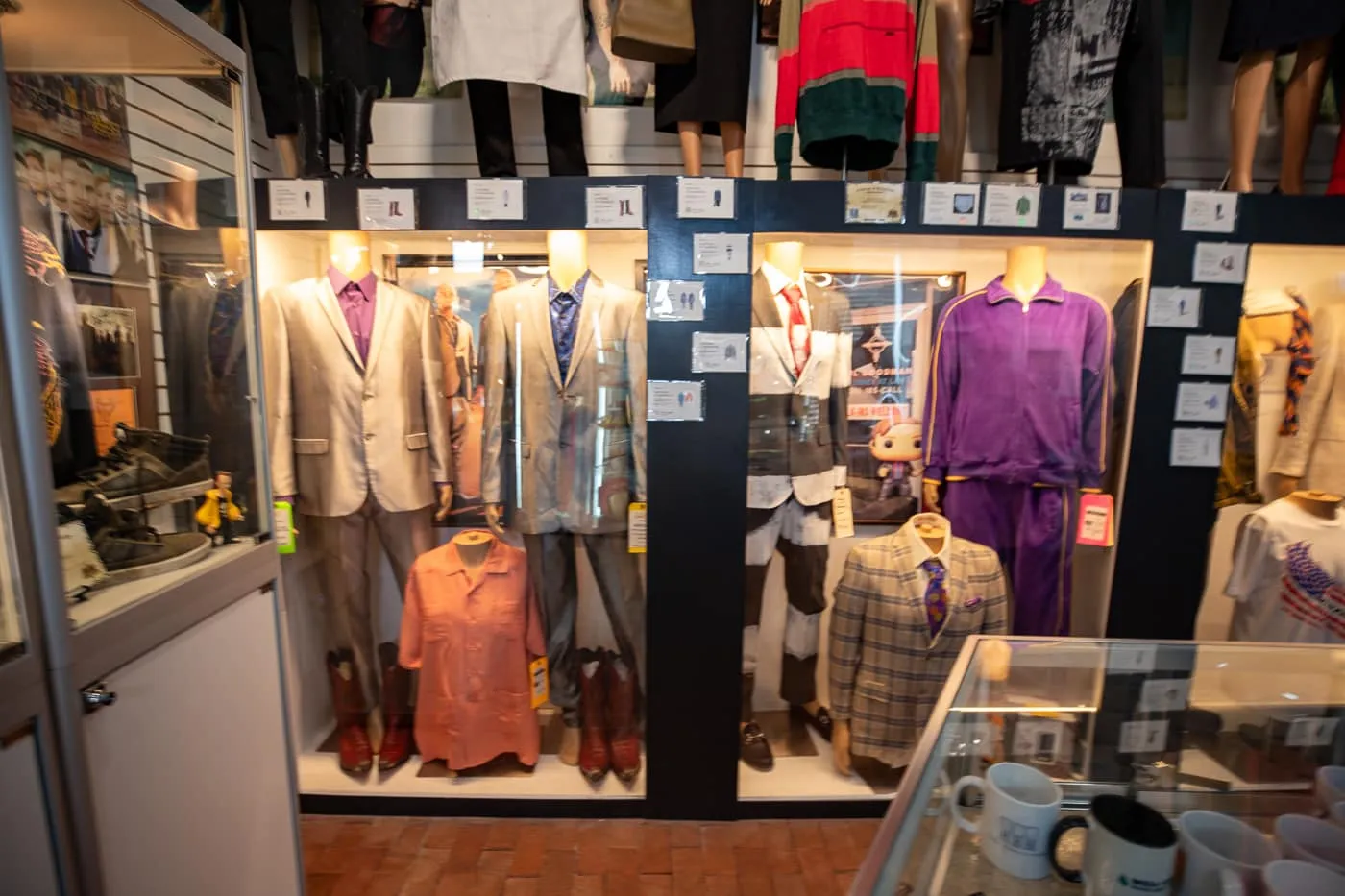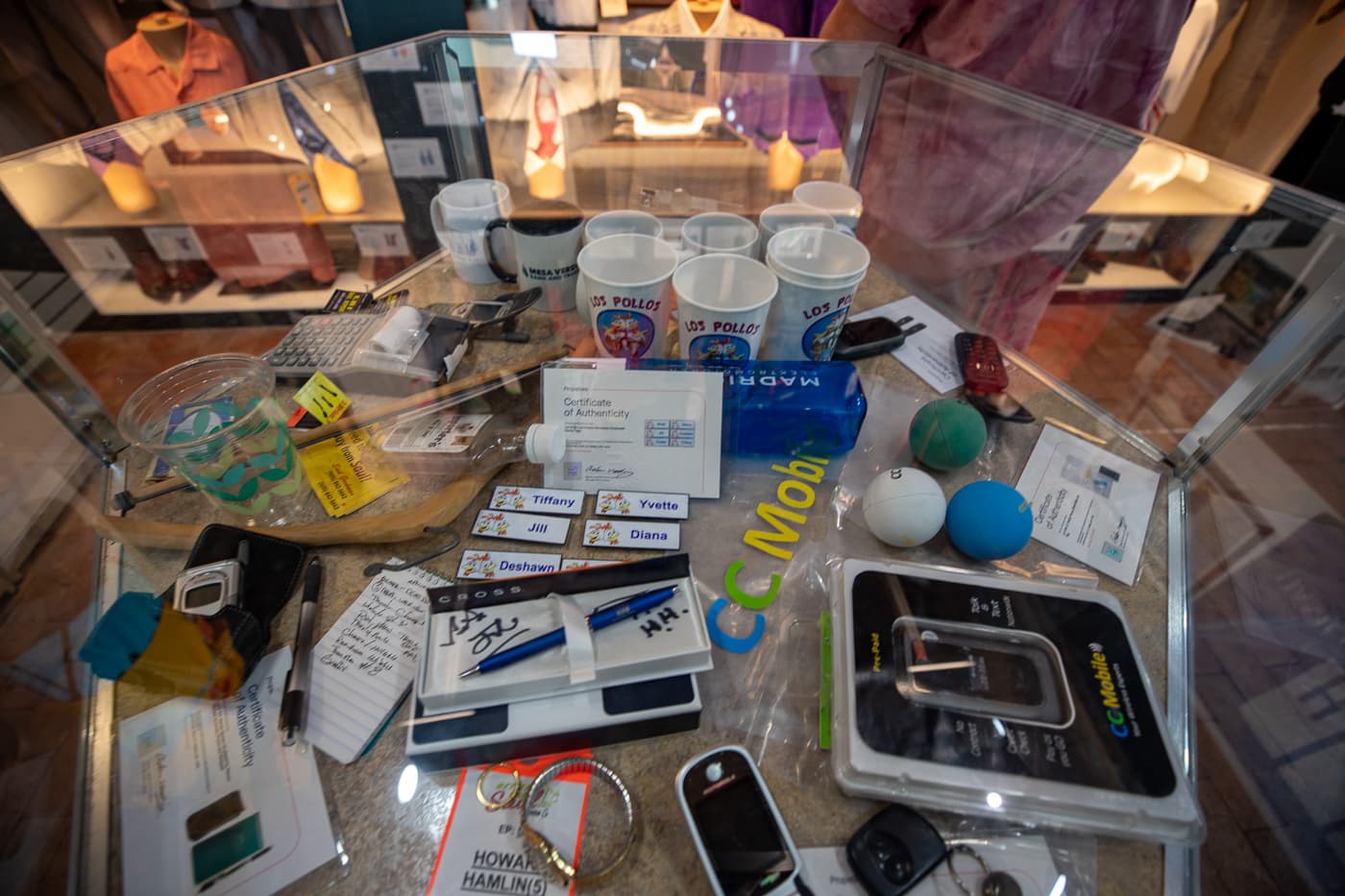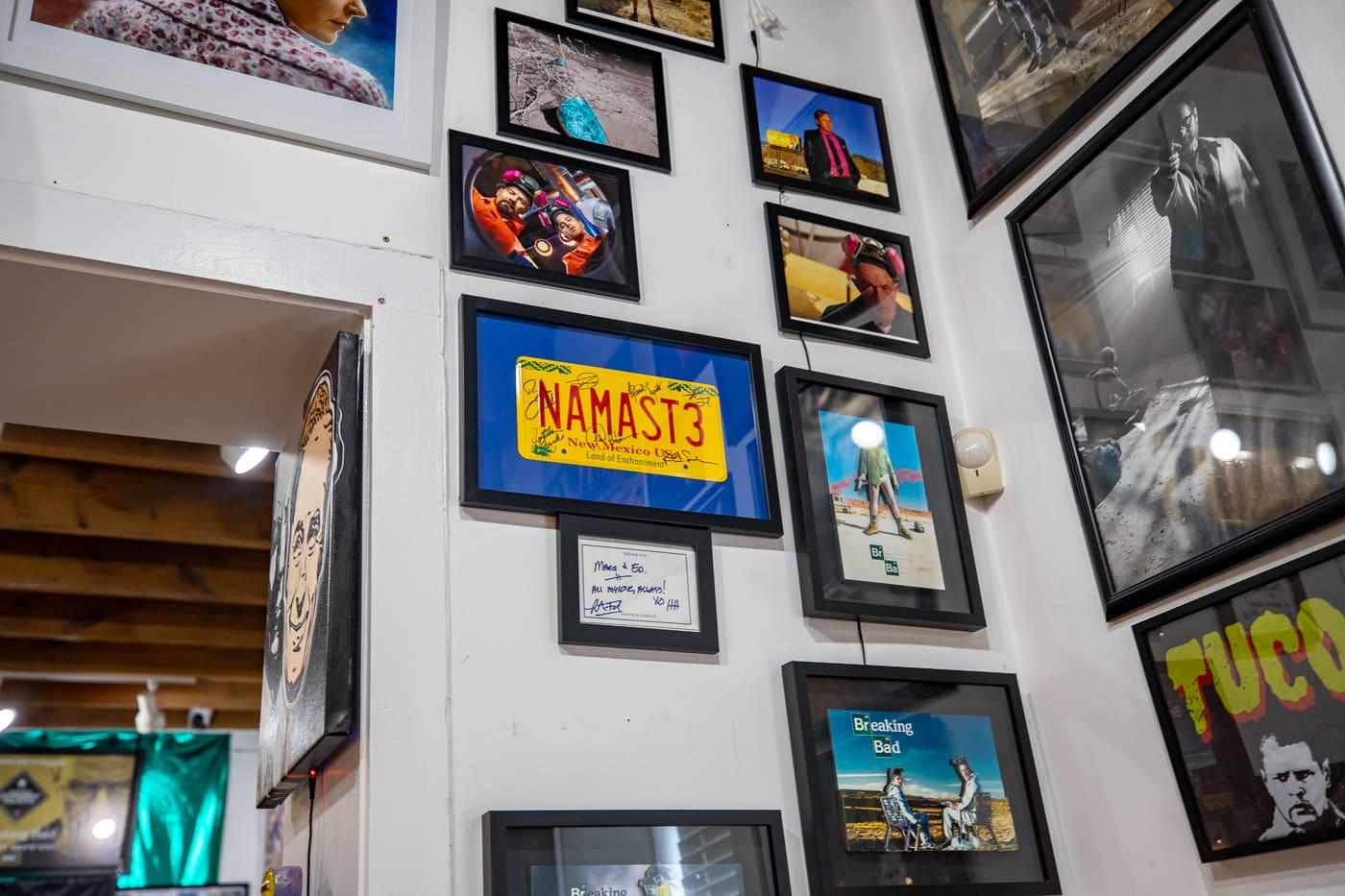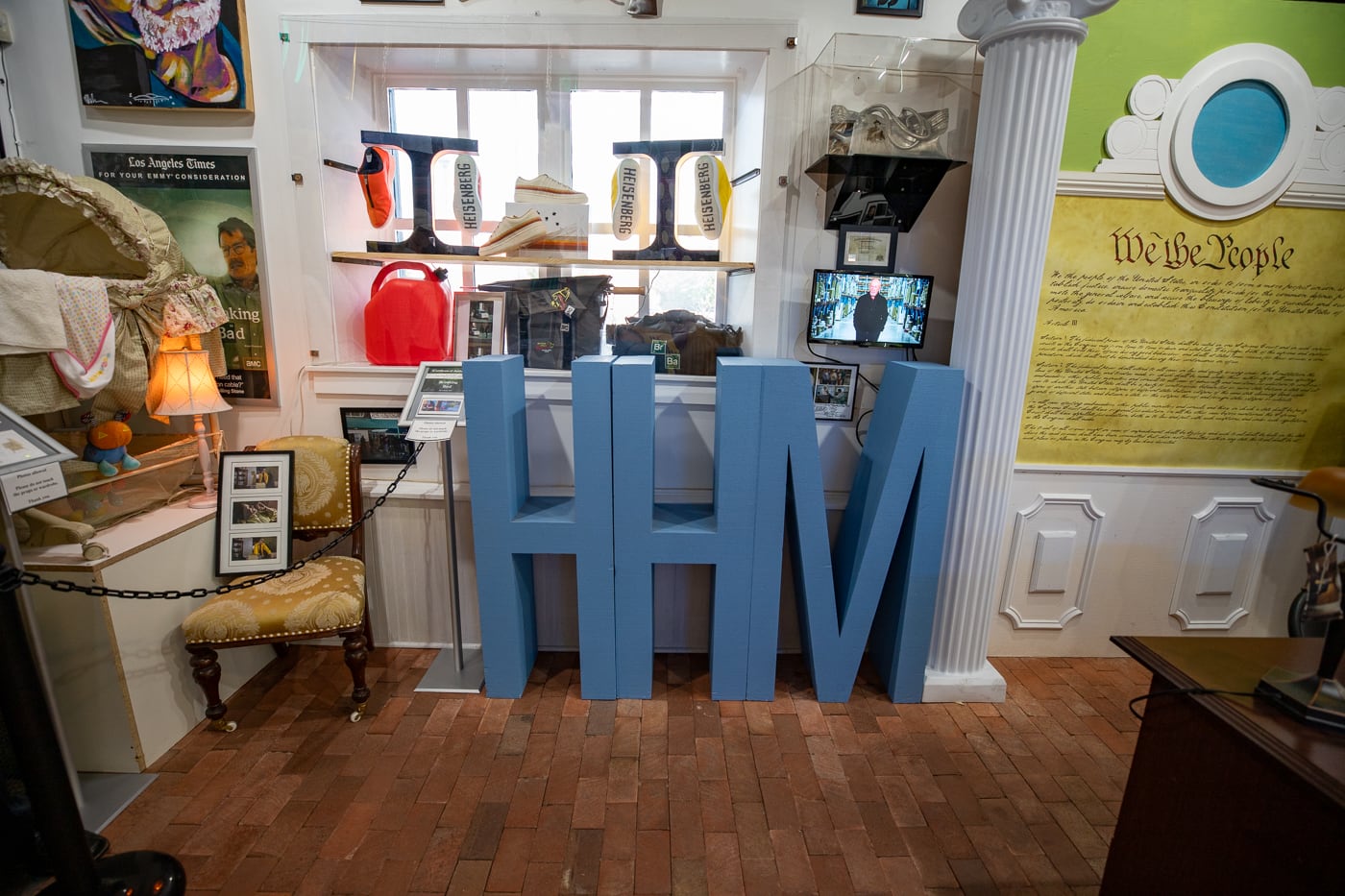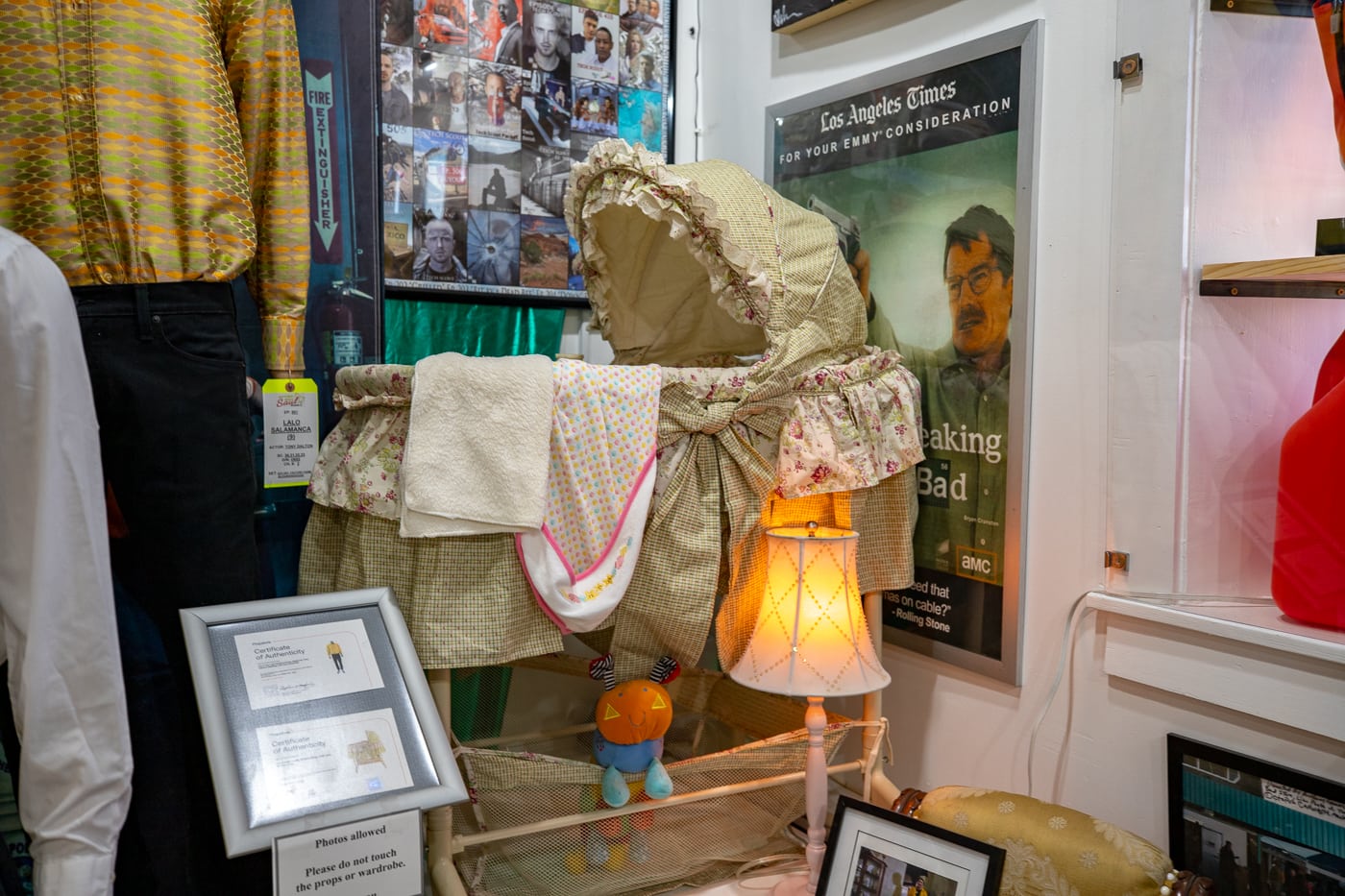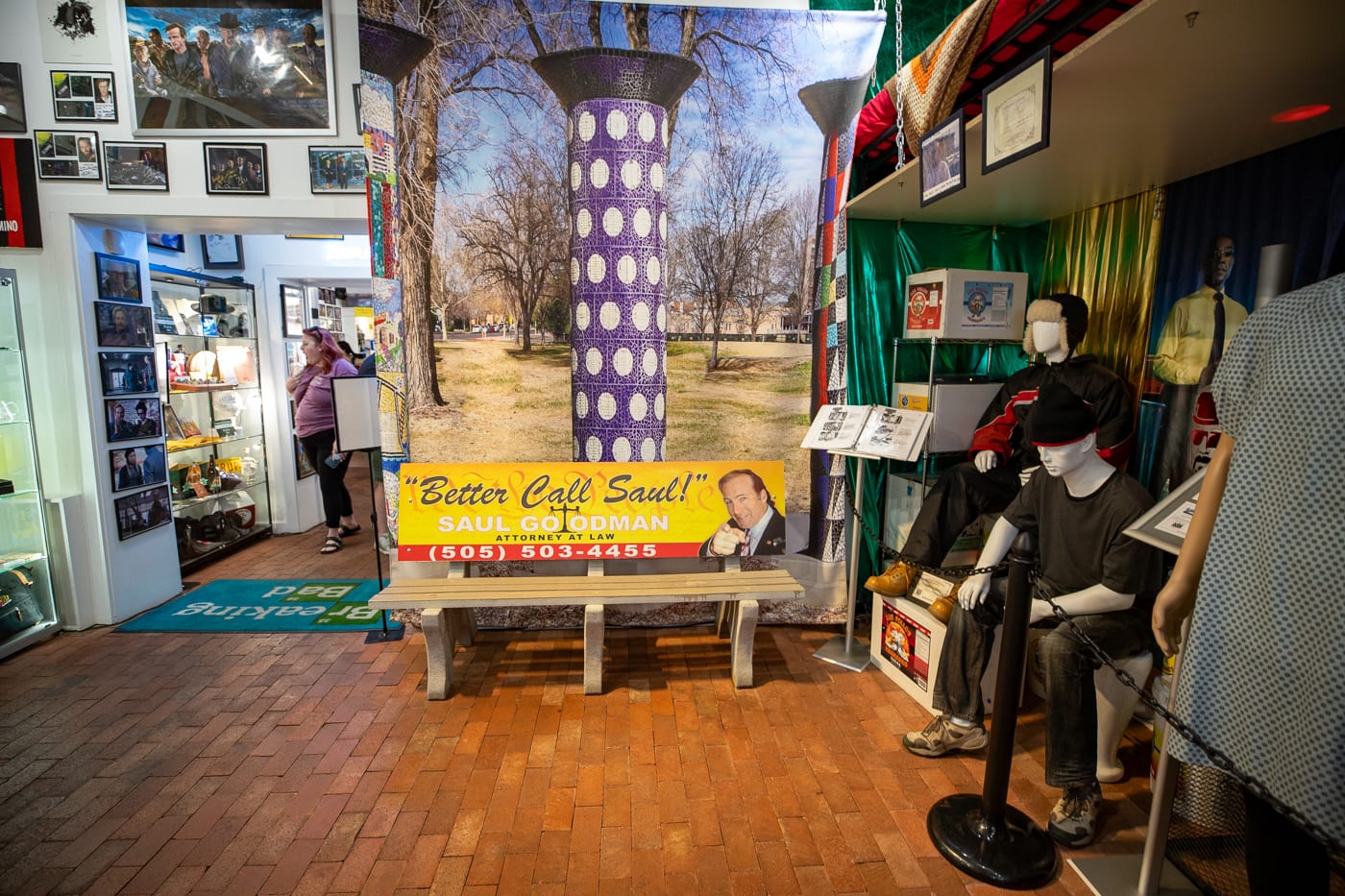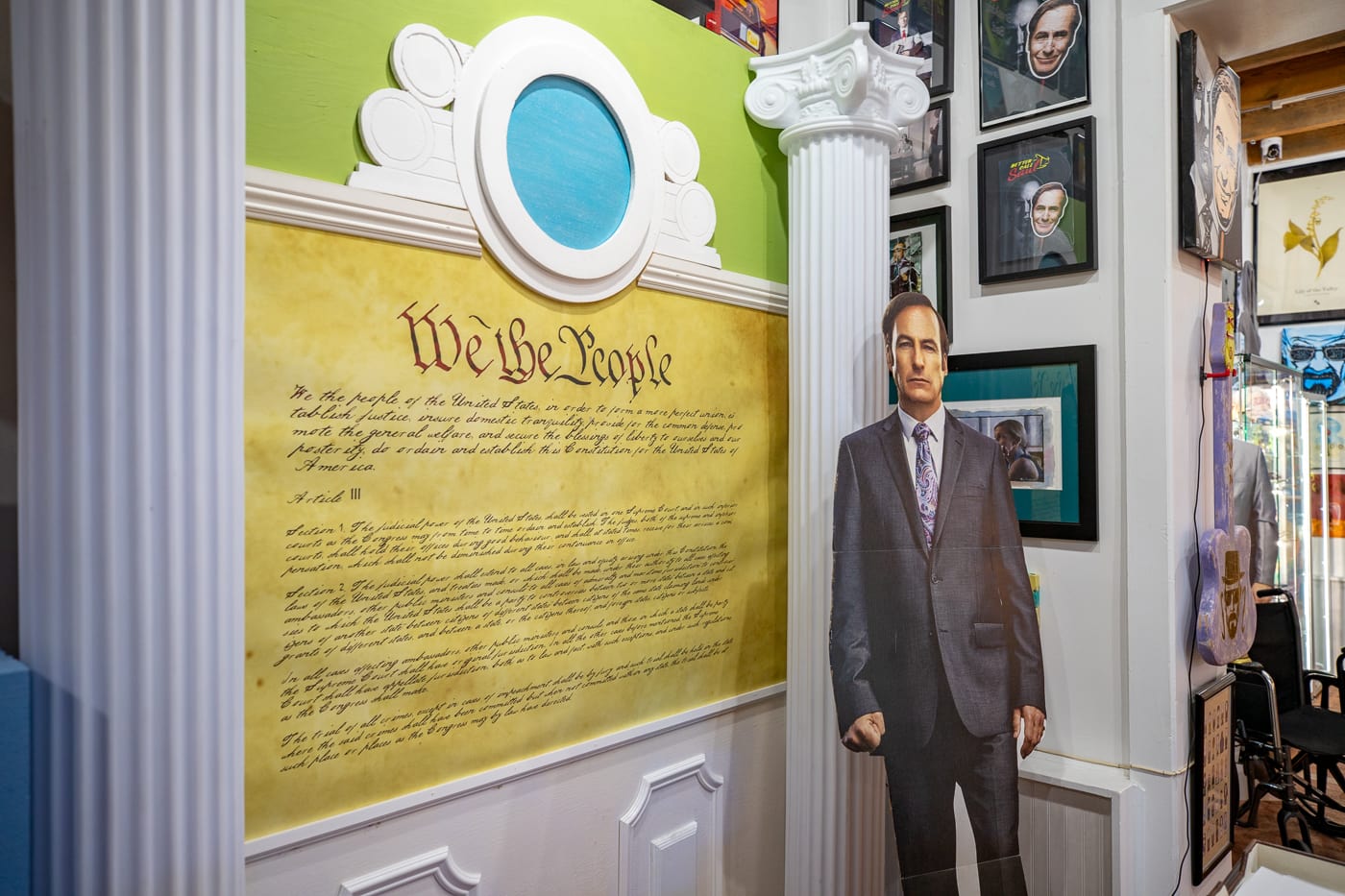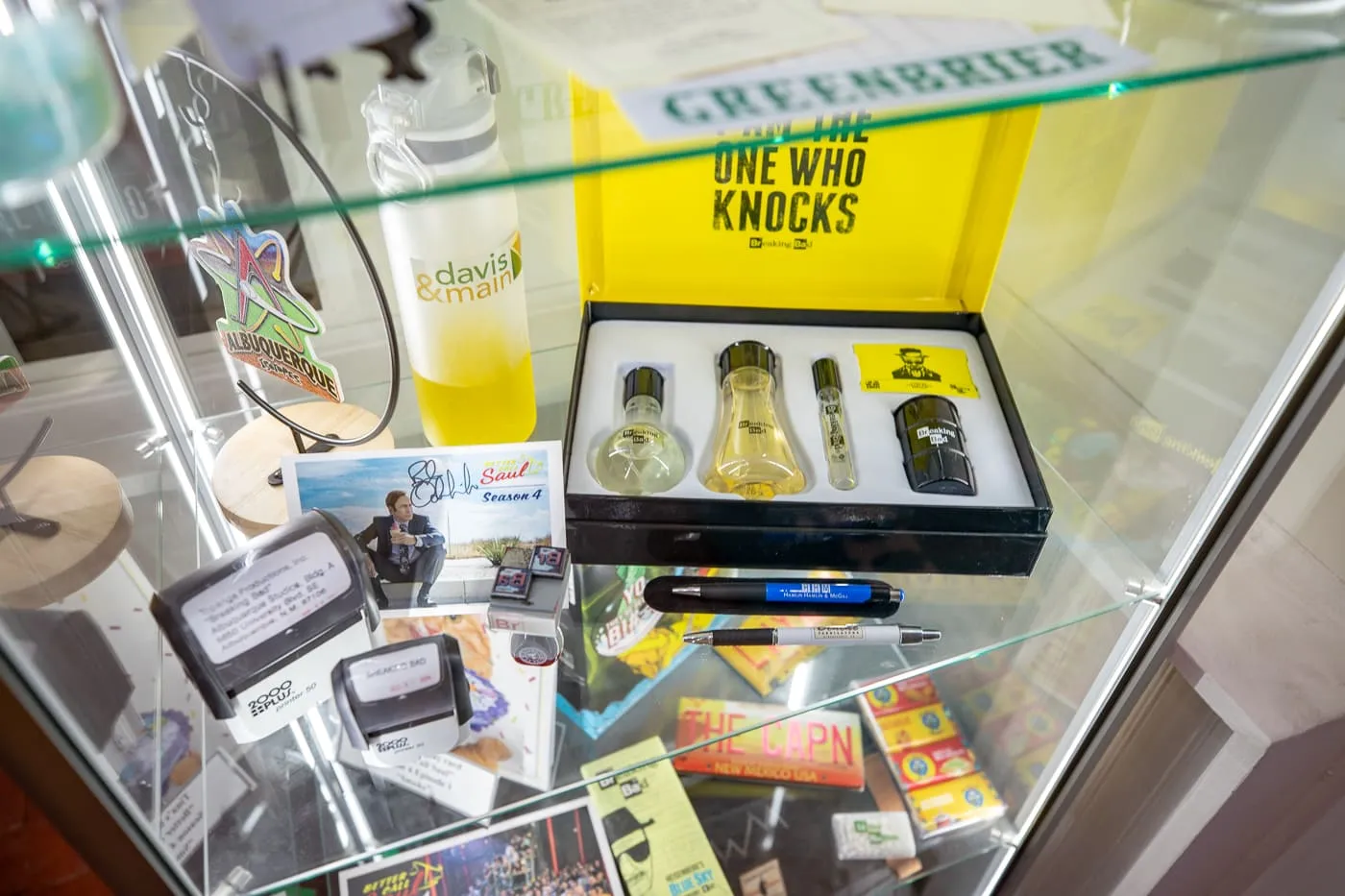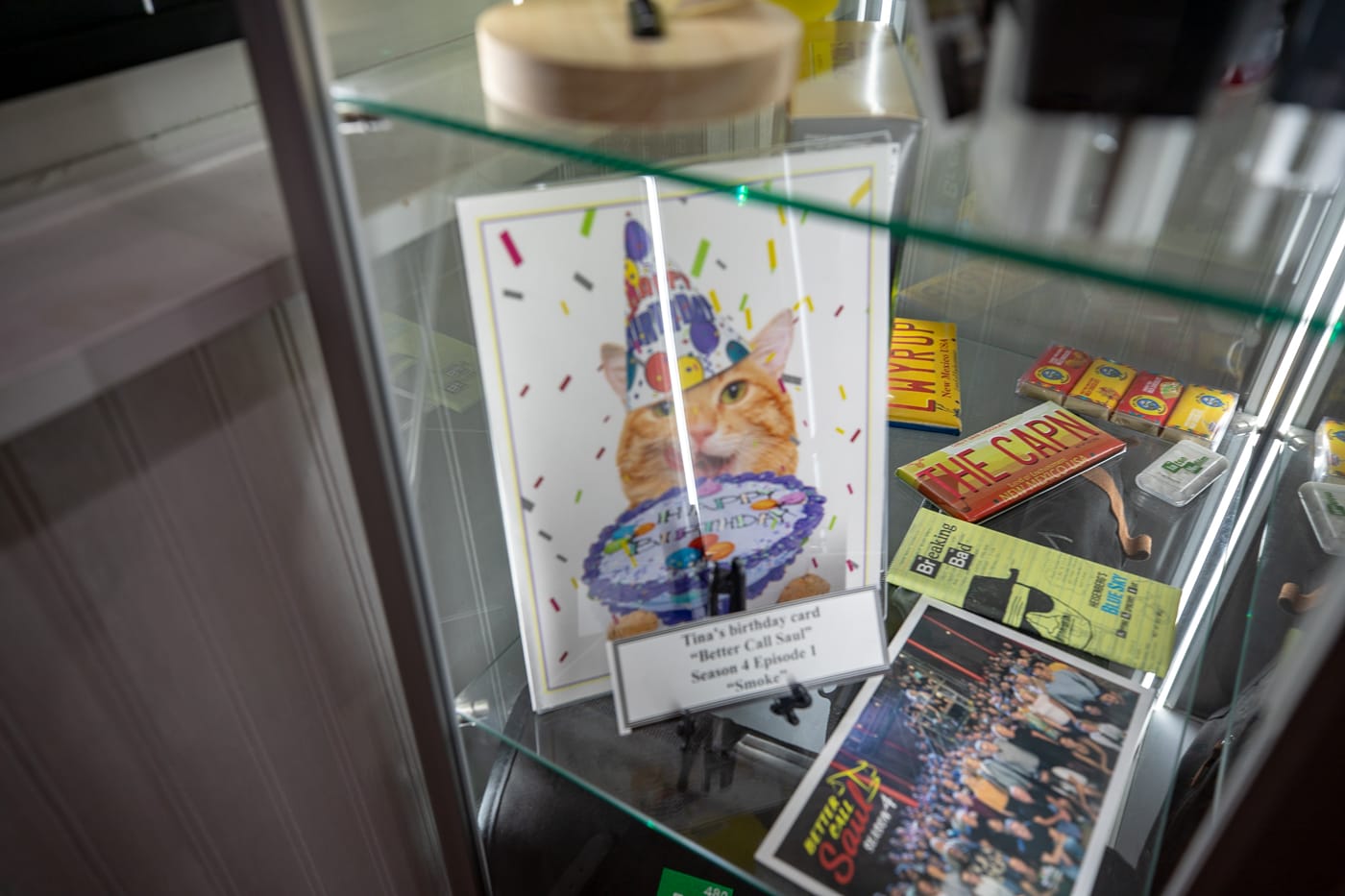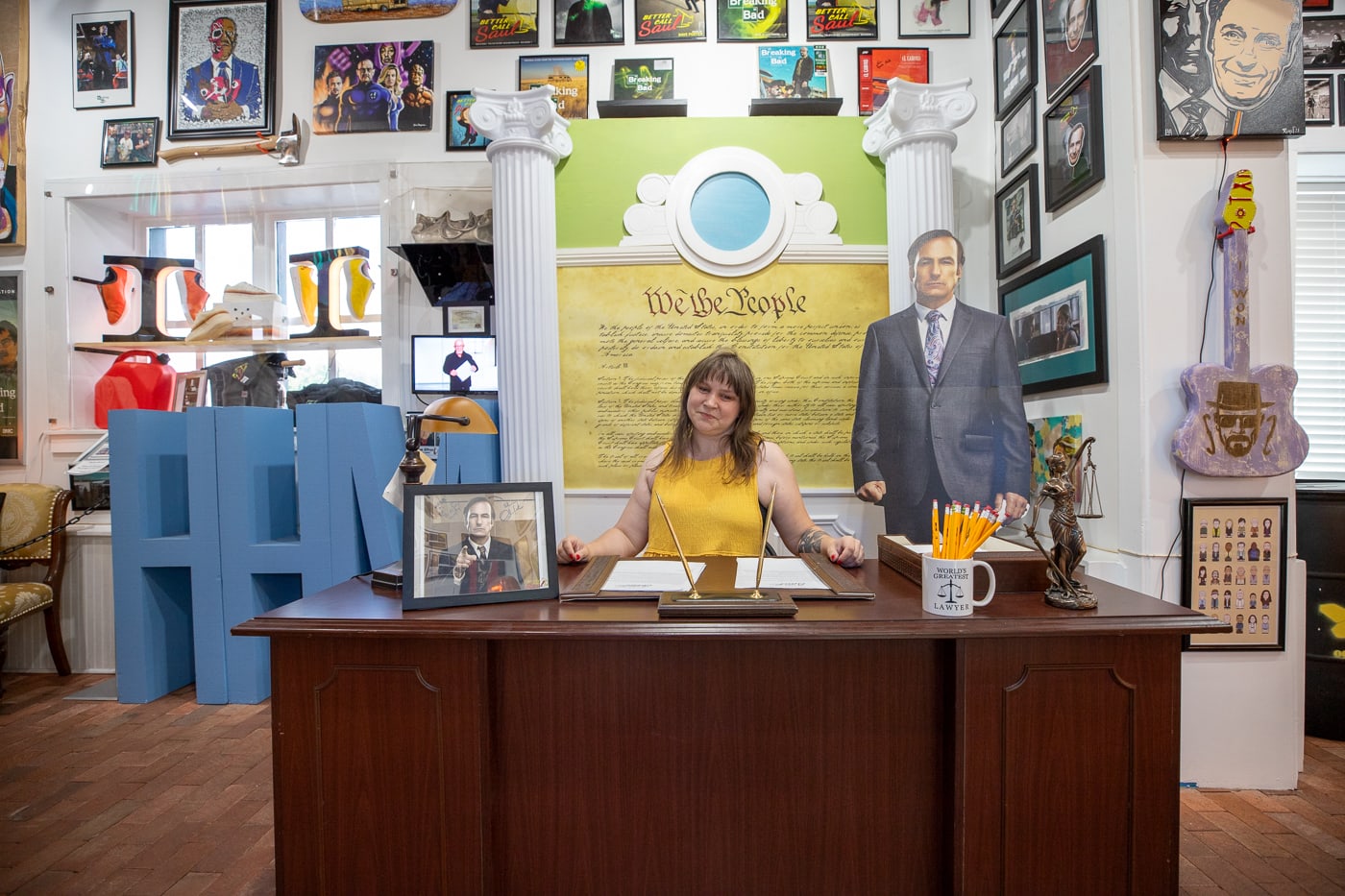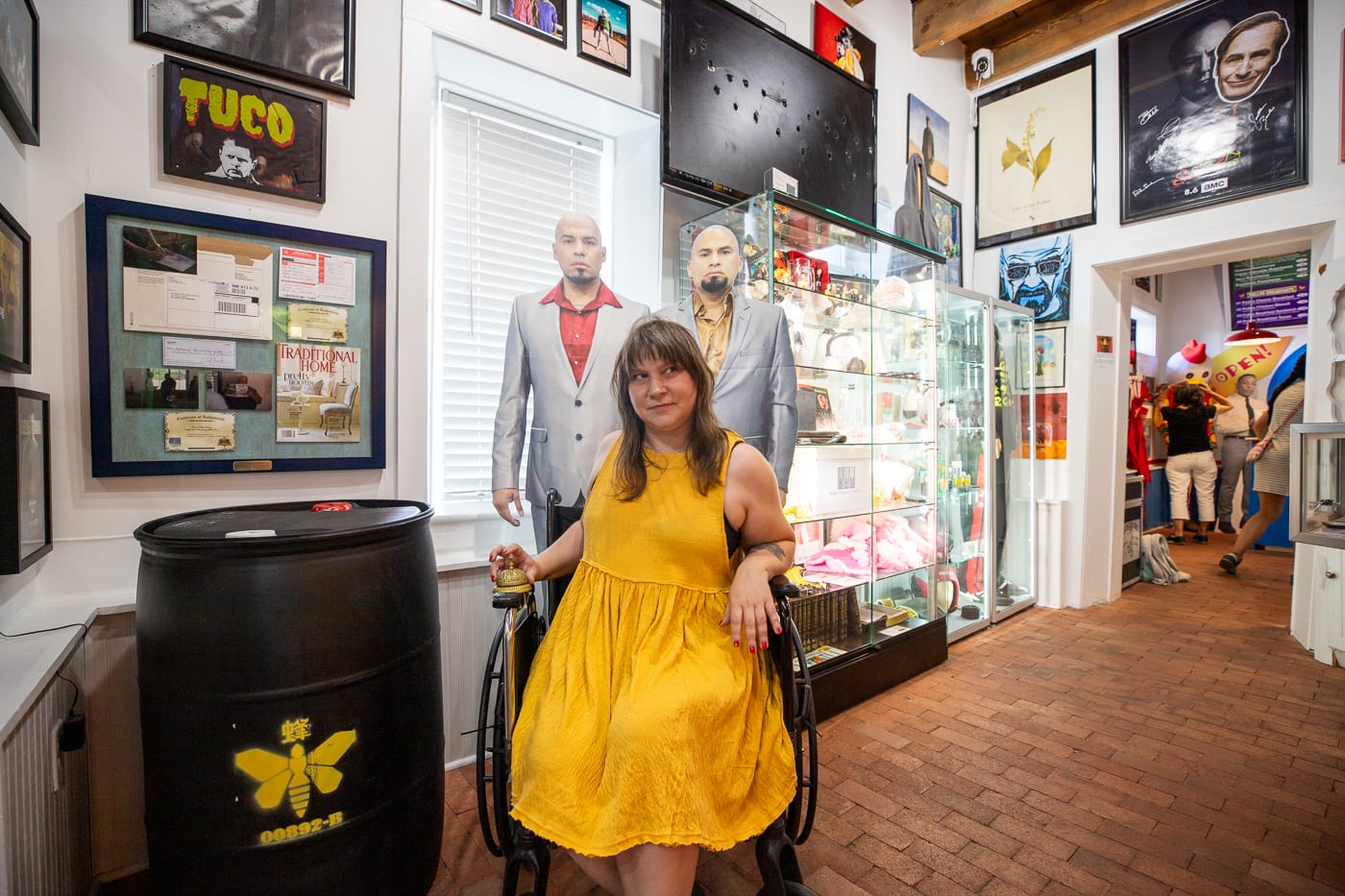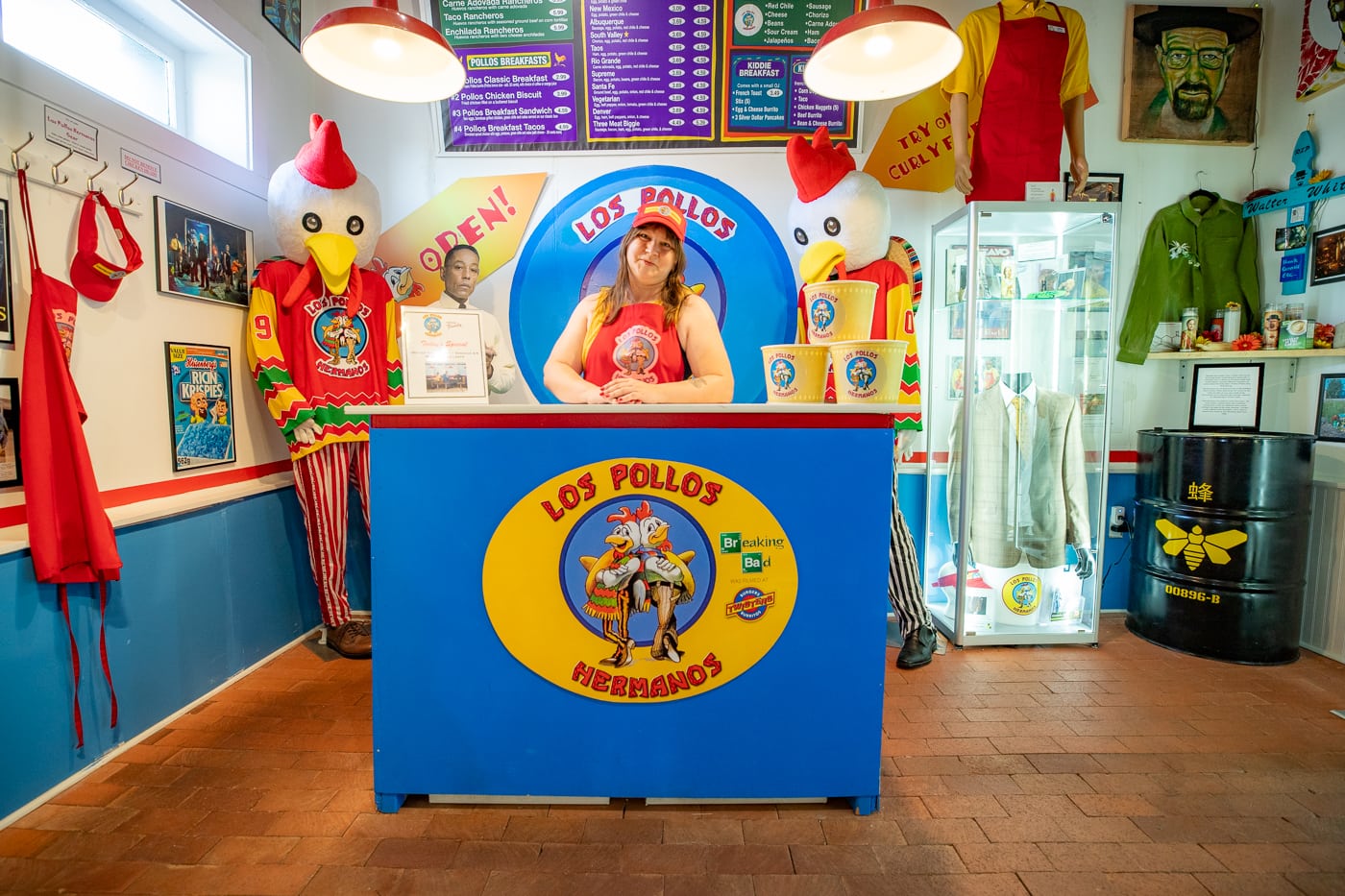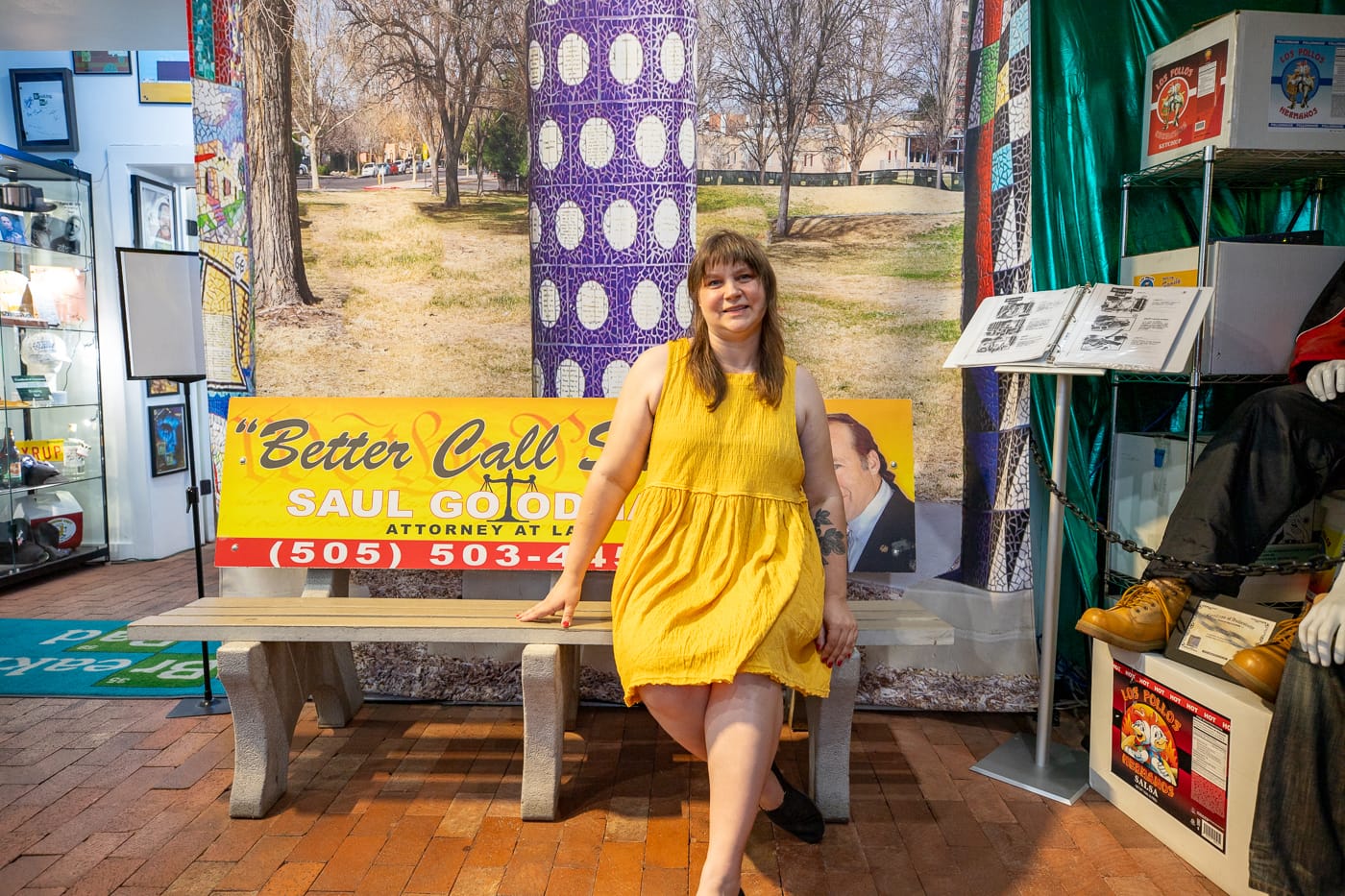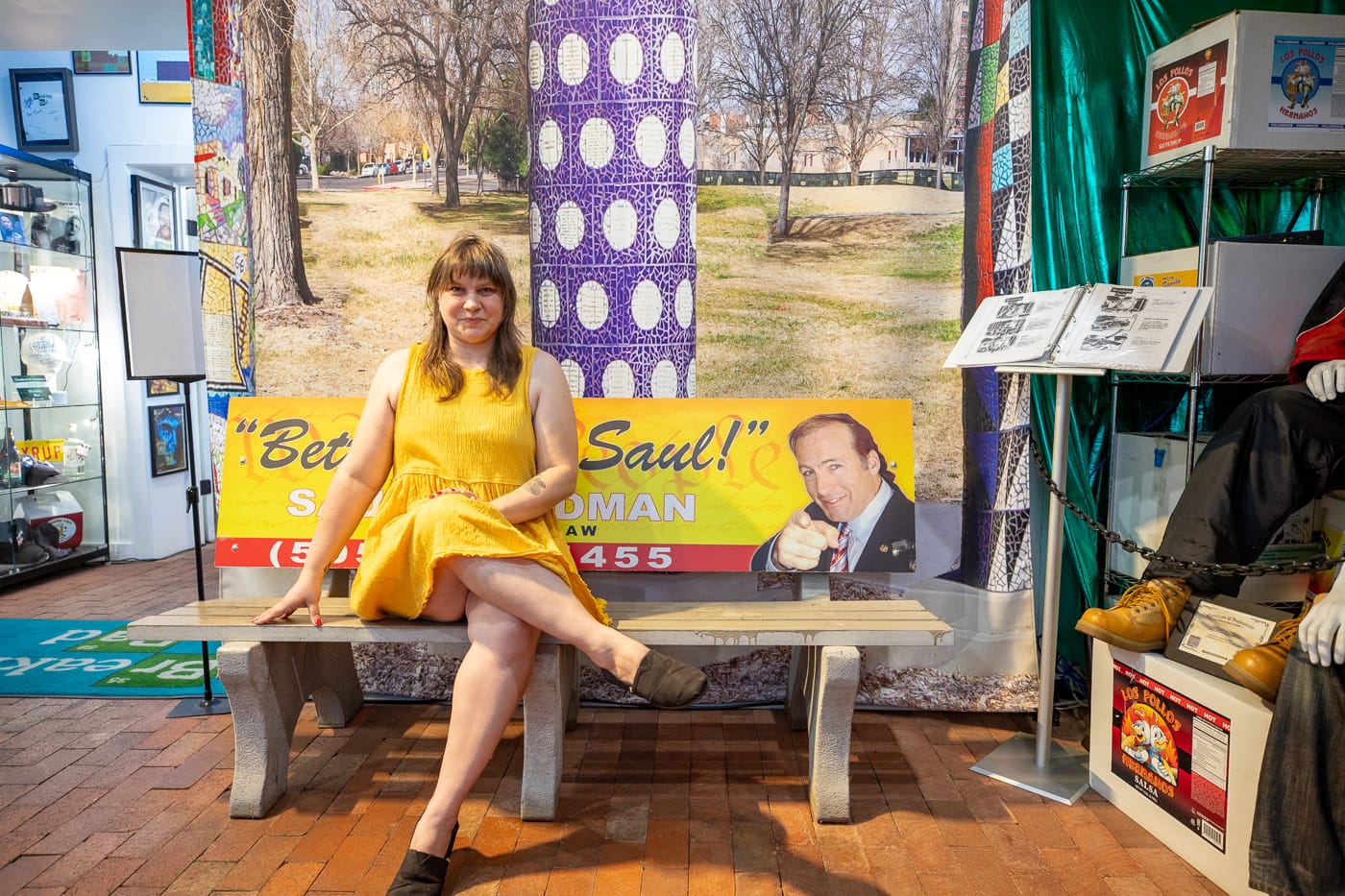 Breaking Bad Store & Museum
Address: 2047 S Plaza St NW, Albuquerque, NM 87104
Cost: Free Admission, Souvenir Costs Vary
Hours: 10am-5pm, Daily
Pin this Albuquerque, New Mexico Attraction to save for your road trip itinerary