In honor of Abraham Lincoln's 201st birthday today, here are some awesome Abraham Lincoln roadside attractions in Illinois! You might not automatically think roadside attractions when you think of our 16th President of the United States but he is actually the subject of quite a few tourist traps in the state. From the world's tallest to the youngest to a gravesite to a…watermelon…here's a round up of some of the best Abraham Lincoln roadside attractions…
Abraham Lincoln Roadside Attractions in Illinois: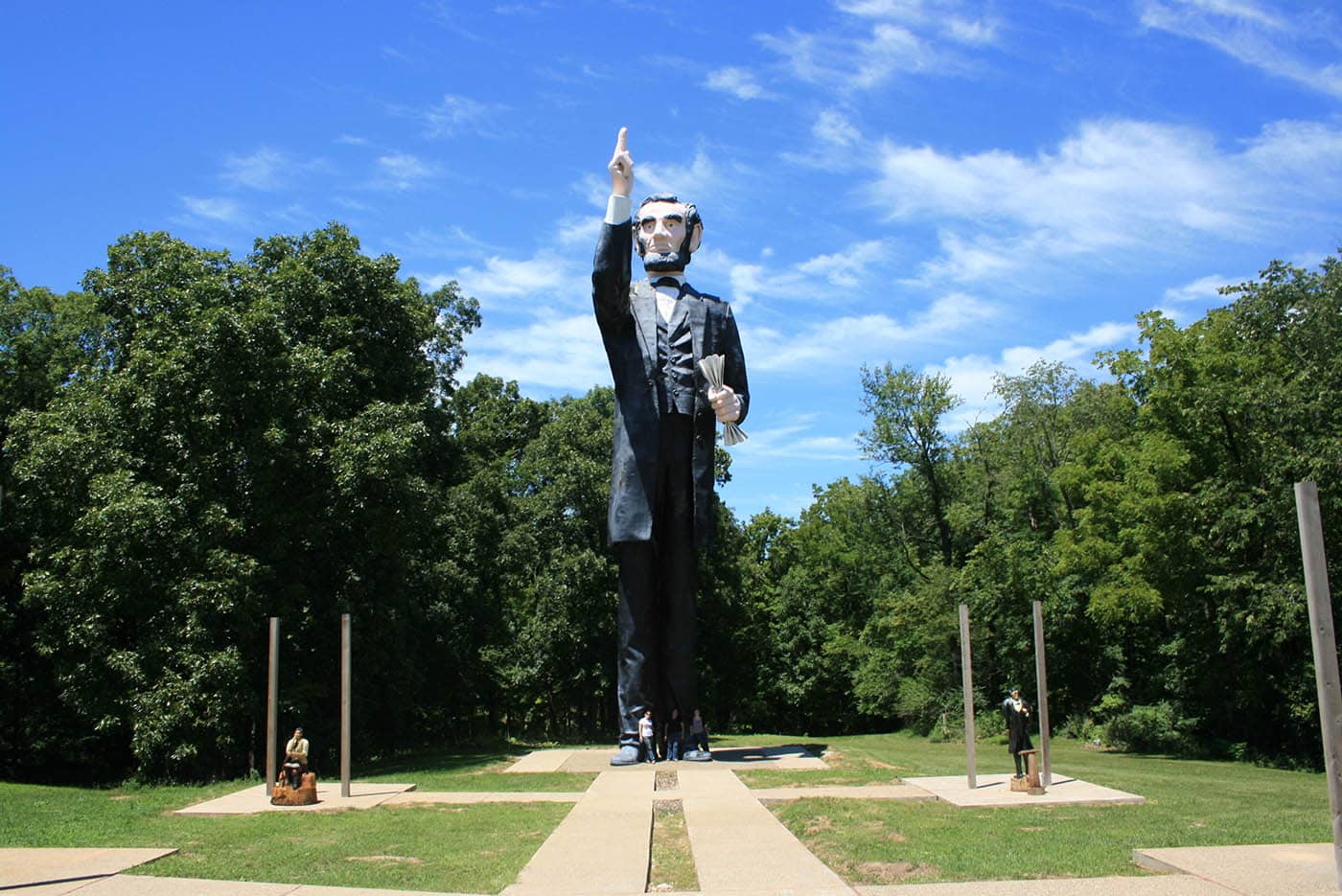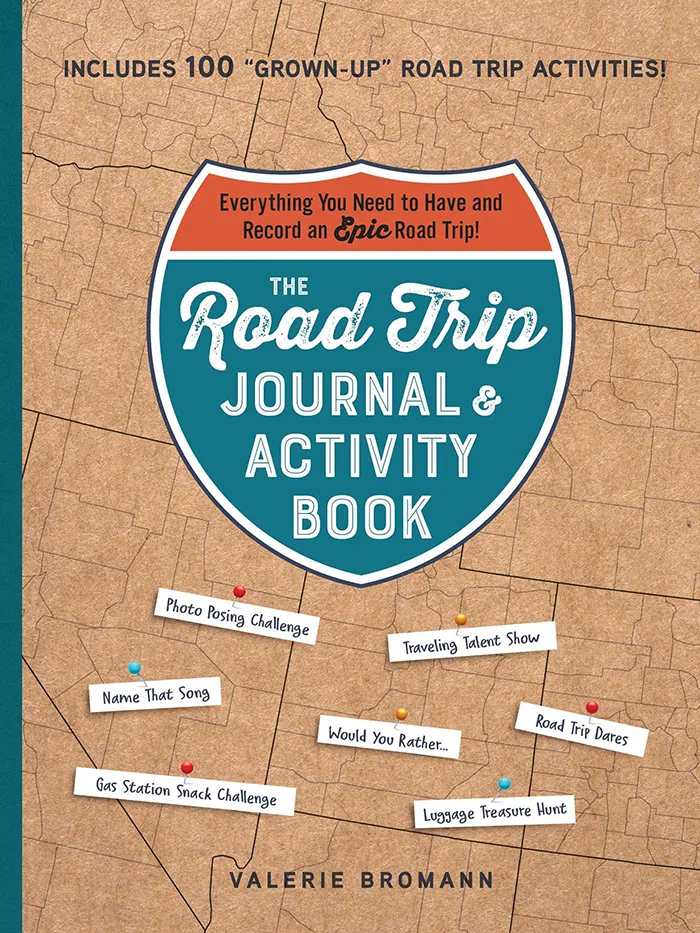 The Road Trip Journal & Activity Book
Everything You Need to Have and Record an Epic Road Trip!
Enjoy fun games and challenges to pass the time on your next road trip and have a keepsake to look back on for years to come with this entertaining must-have for your next vacation.
World's Tallest Abraham Lincoln Statue in Ashmore, Illinois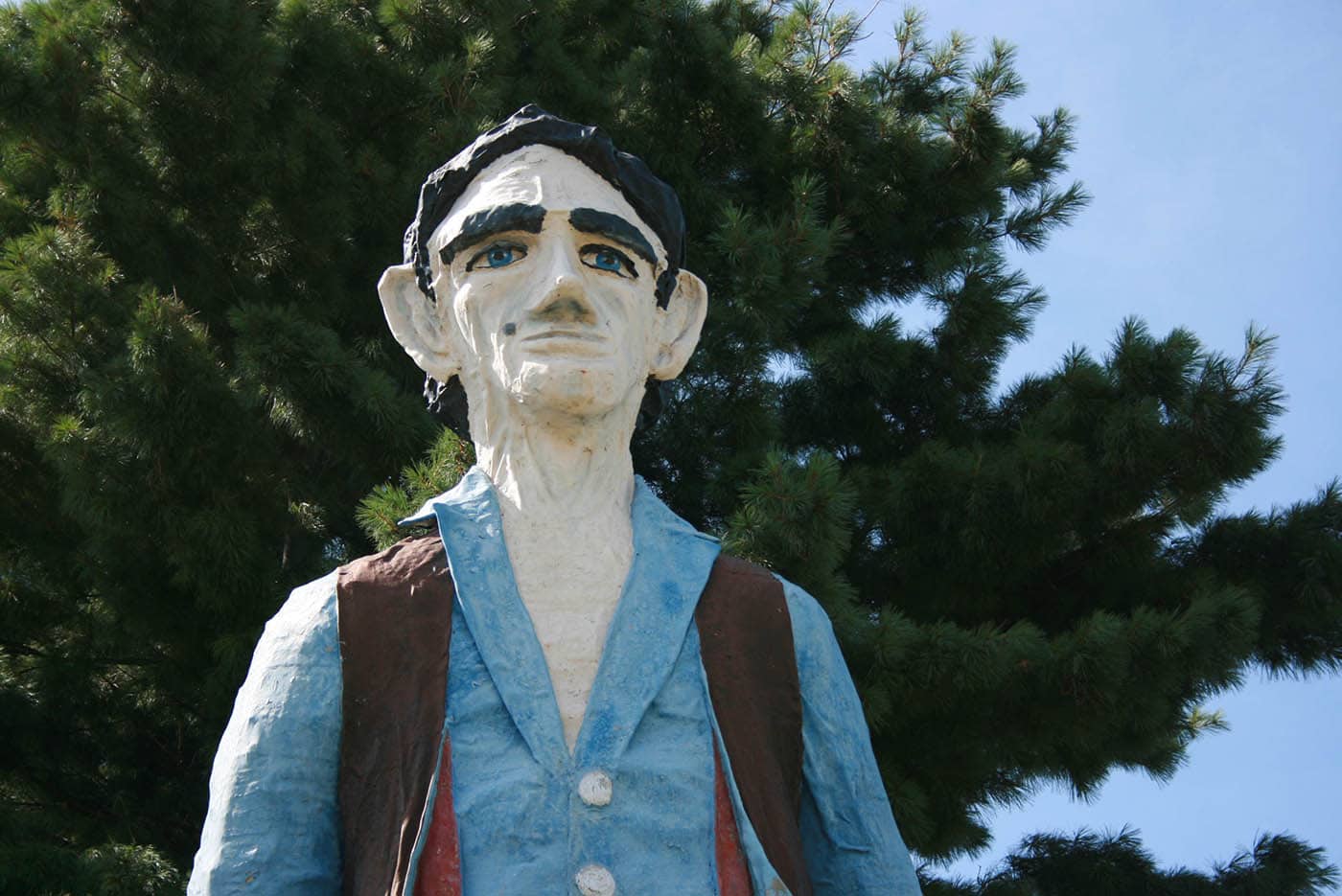 Abraham Lincoln The Railsplitter Statue in Springfield, Illinois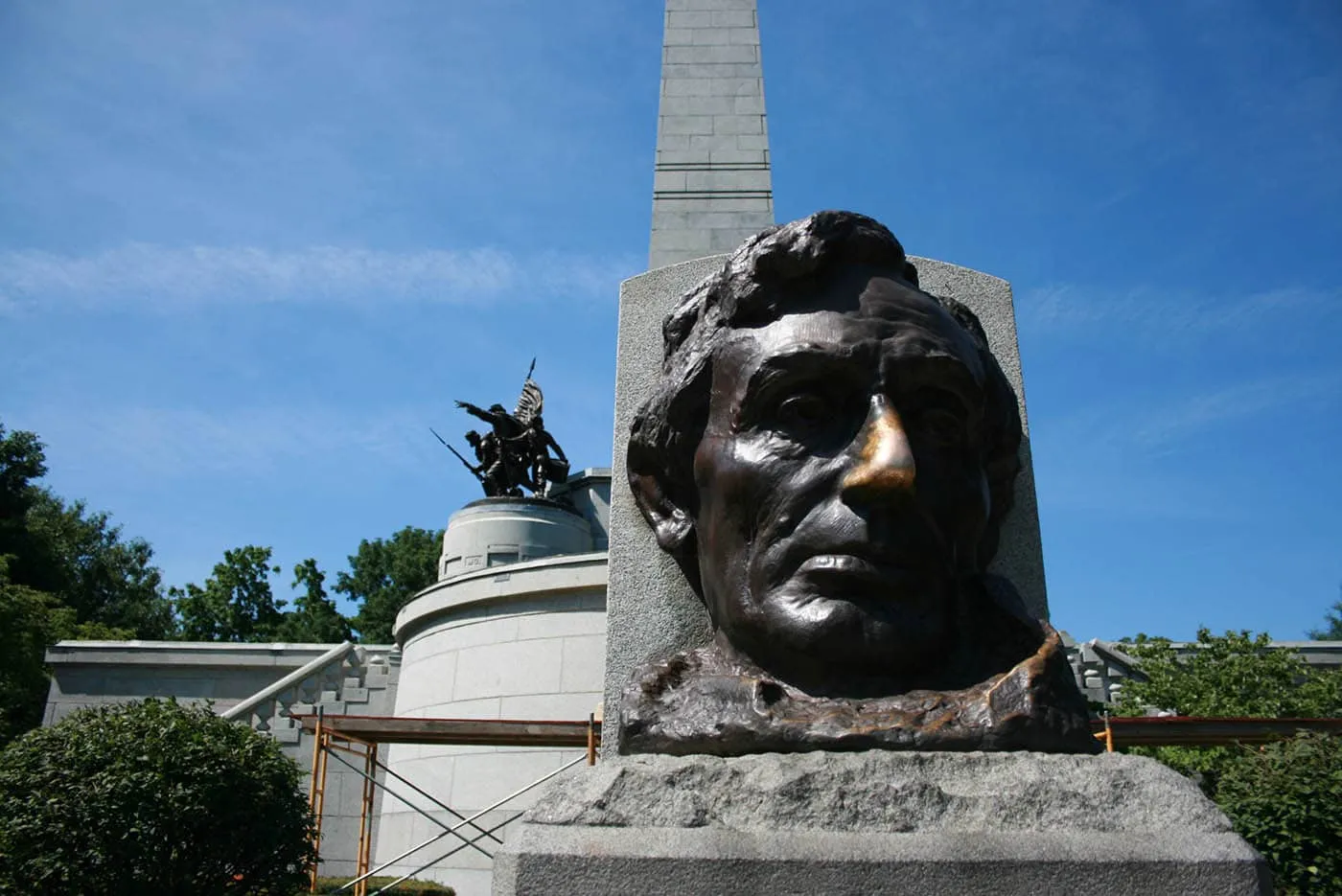 Abraham Lincoln's Lucky Nose in Springfield, Illinois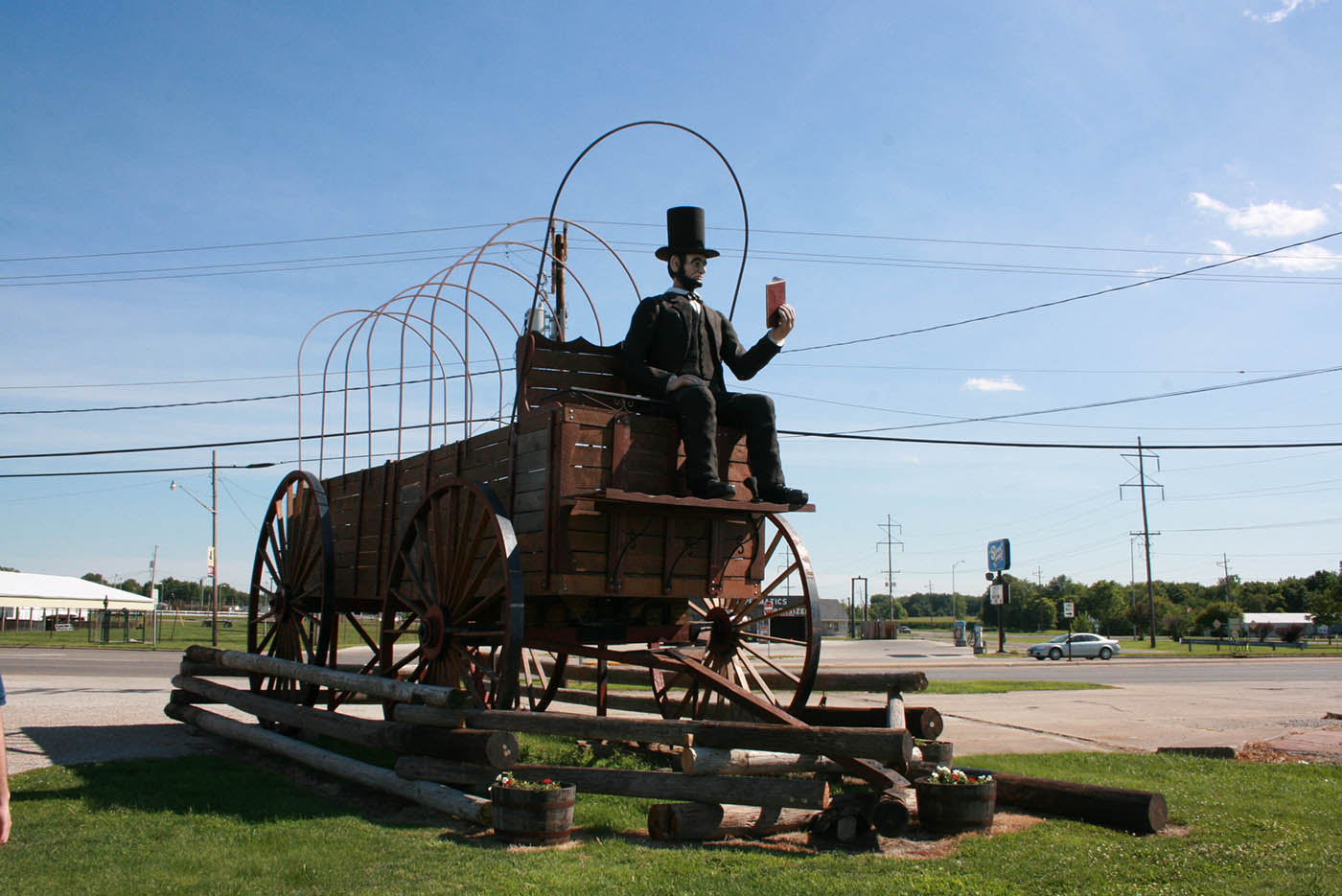 Lincoln on the World's Largest Covered Wagon in Lincoln, Illinois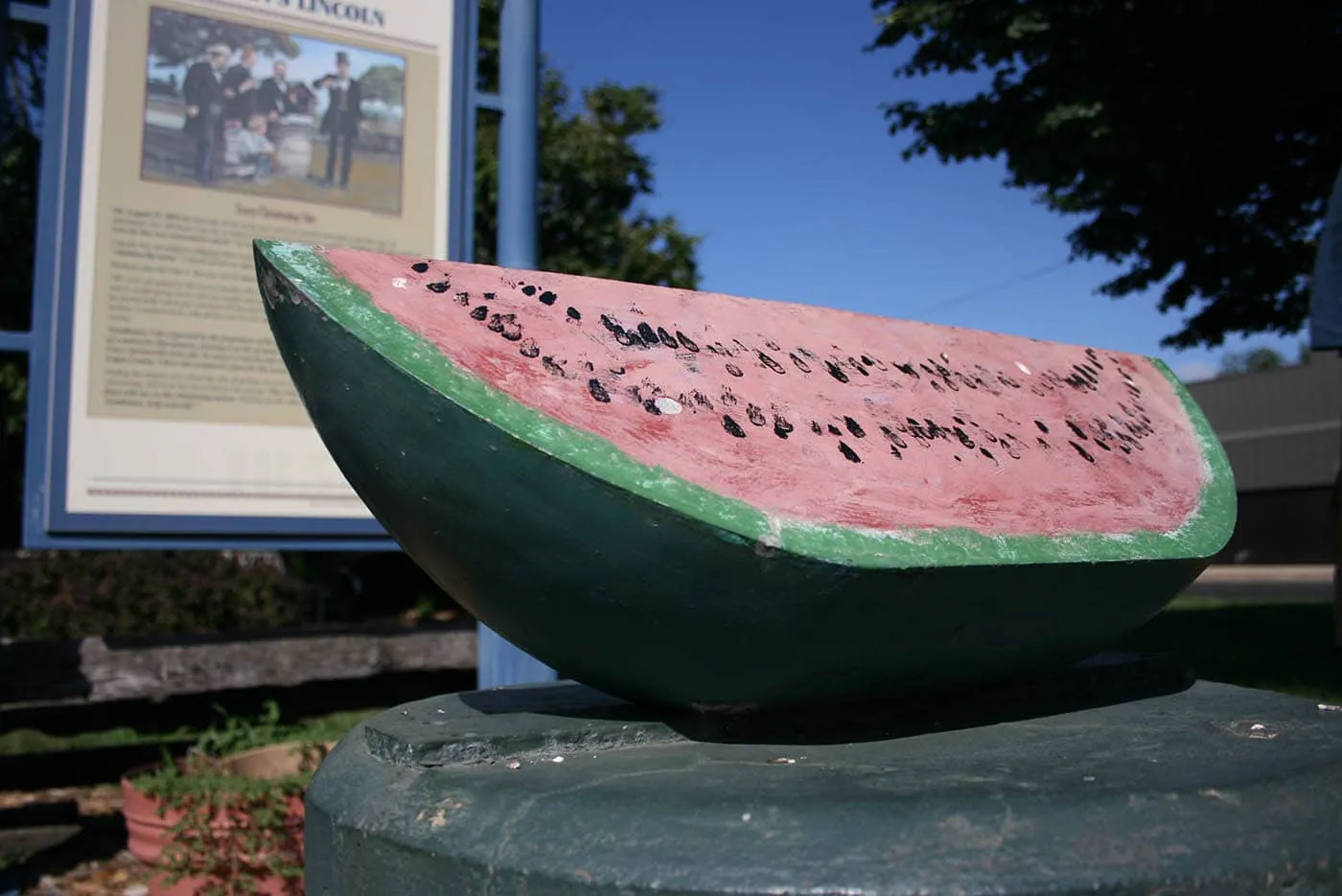 Abraham Lincoln Watermelon Monument in Lincoln, Illinois
Pin this post: