This Michigan roadside attraction certainly doesn't fall flat! It's the World's Largest Tire in Allen Park, Michigan, AKA the giant Uniroyal tire!
The biggest tire in the world weighs in at a whopping 12 tons and stands at 80-feet tall. It is so big that if it were fit on an actual car, that car would need to be 200 feet high! The giant tire was designed by architectural firm Shreve, Lamb & Harmon (the same company that designed the Empire state building) and isn't actually made of rubber, instead it is made out of polyester resin reinforced with glass fiber.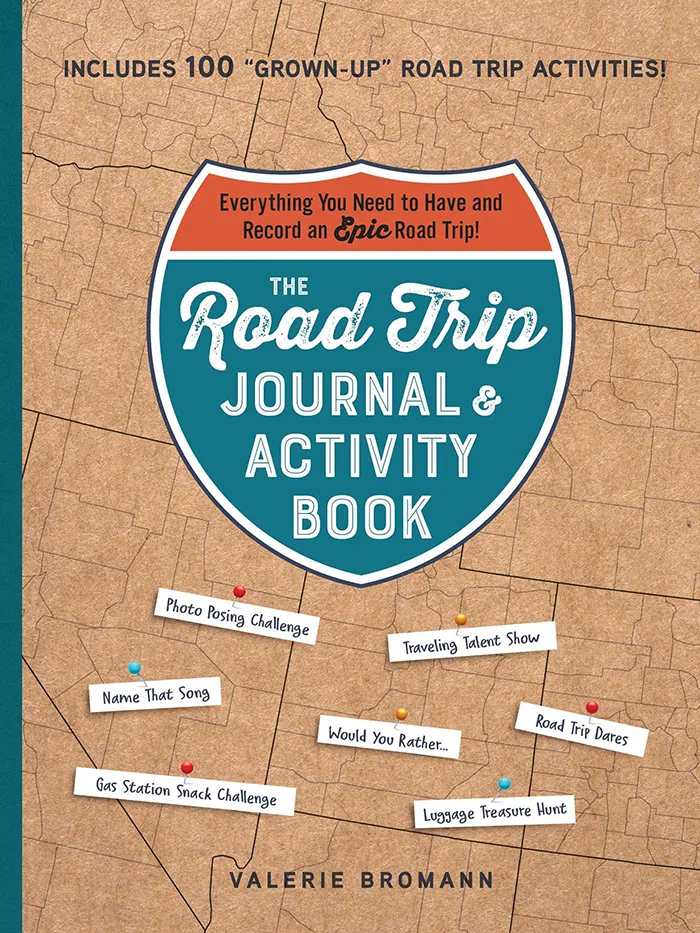 The Road Trip Journal & Activity Book
Everything You Need to Have and Record an Epic Road Trip!
Enjoy fun games and challenges to pass the time on your next road trip and have a keepsake to look back on for years to come with this entertaining must-have for your next vacation.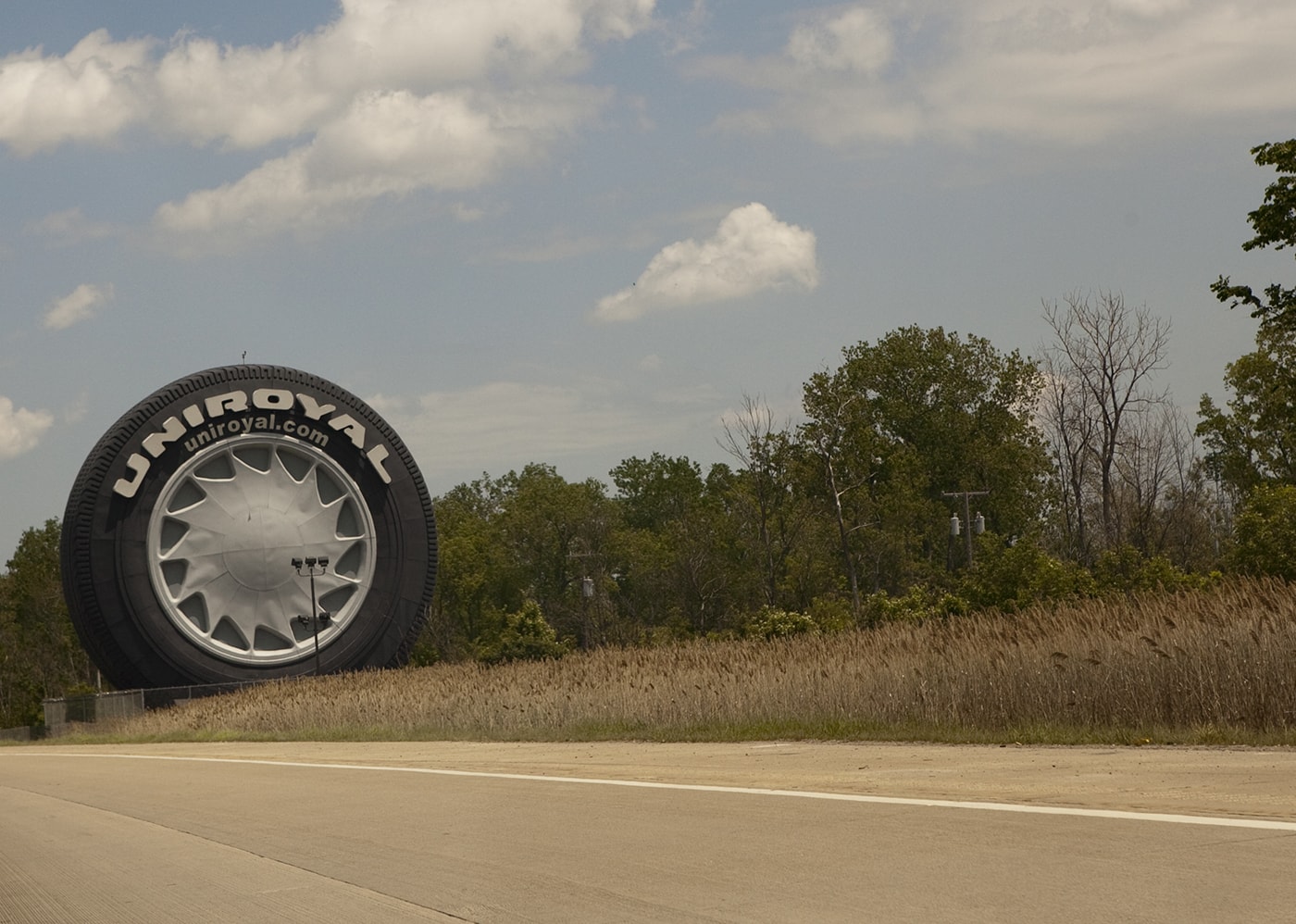 In its original life, this giant tire served as a ferris wheel for the 1964-65 New York World's Fair. There, it advertised Uniroyal (United States Rubber Company) and US Royal Tires and took about two million people on a ride on its 24 gondolas that each held four people. For just $0.25 visitors who flocked to Flushing Meadows–Corona Park in Queens, New York City to take in the over exhibits could take a spin on the largest tire in the world. Even famous visitors couldn't resist: Jacqueline Kennedy and family and the Shah of Iran were among those who experienced the ride firsthand.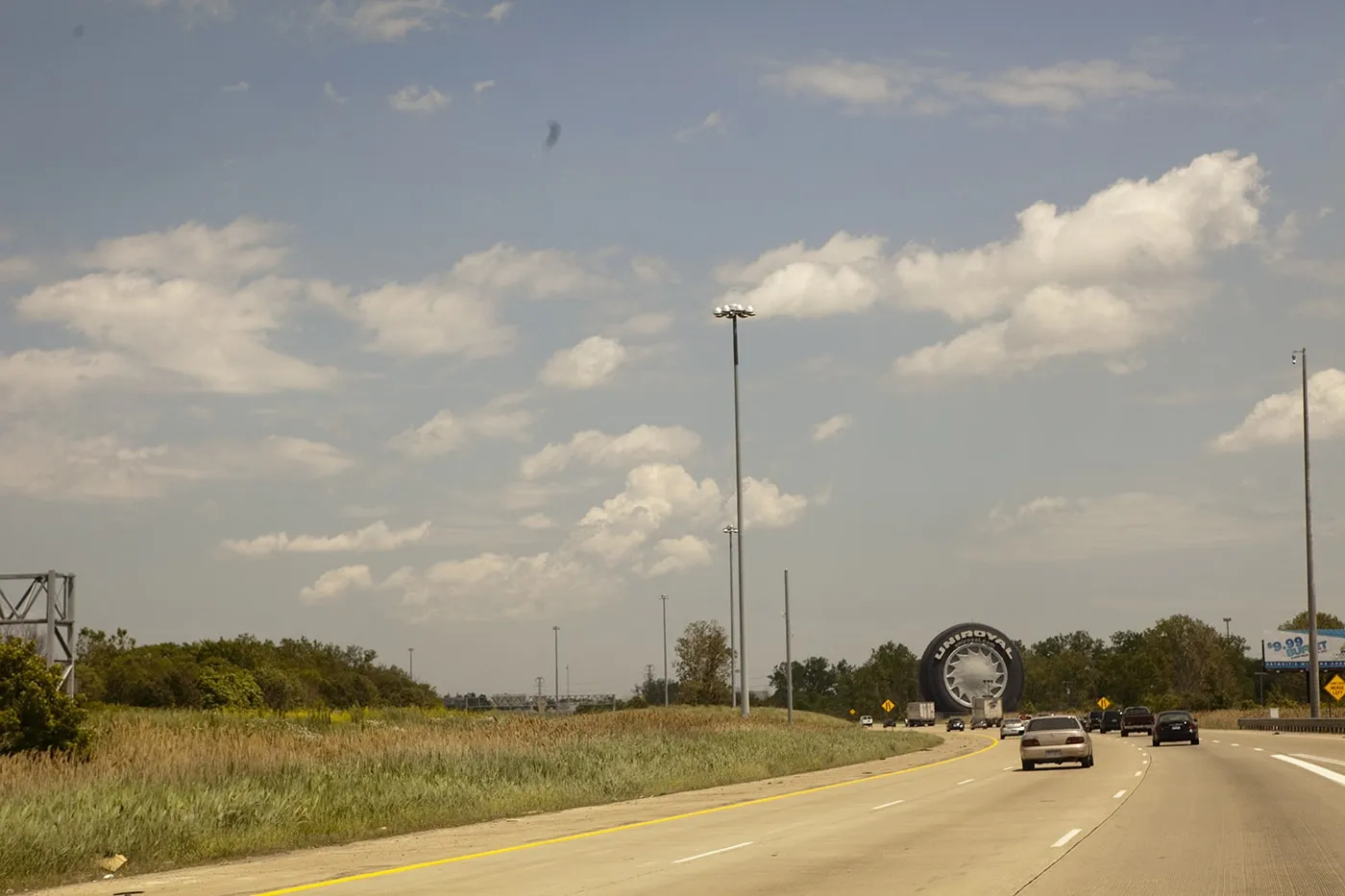 In 1966, a year after the fair, the big Uniroyal tire was transported to Allen Park. It was stripped of it's amusement-park ride functionality and shipped across the country in 188 sections. It was moved to be adjacent to the Uniroyal headquarters, where it became a must-see Detroit attraction, visible besides I-94.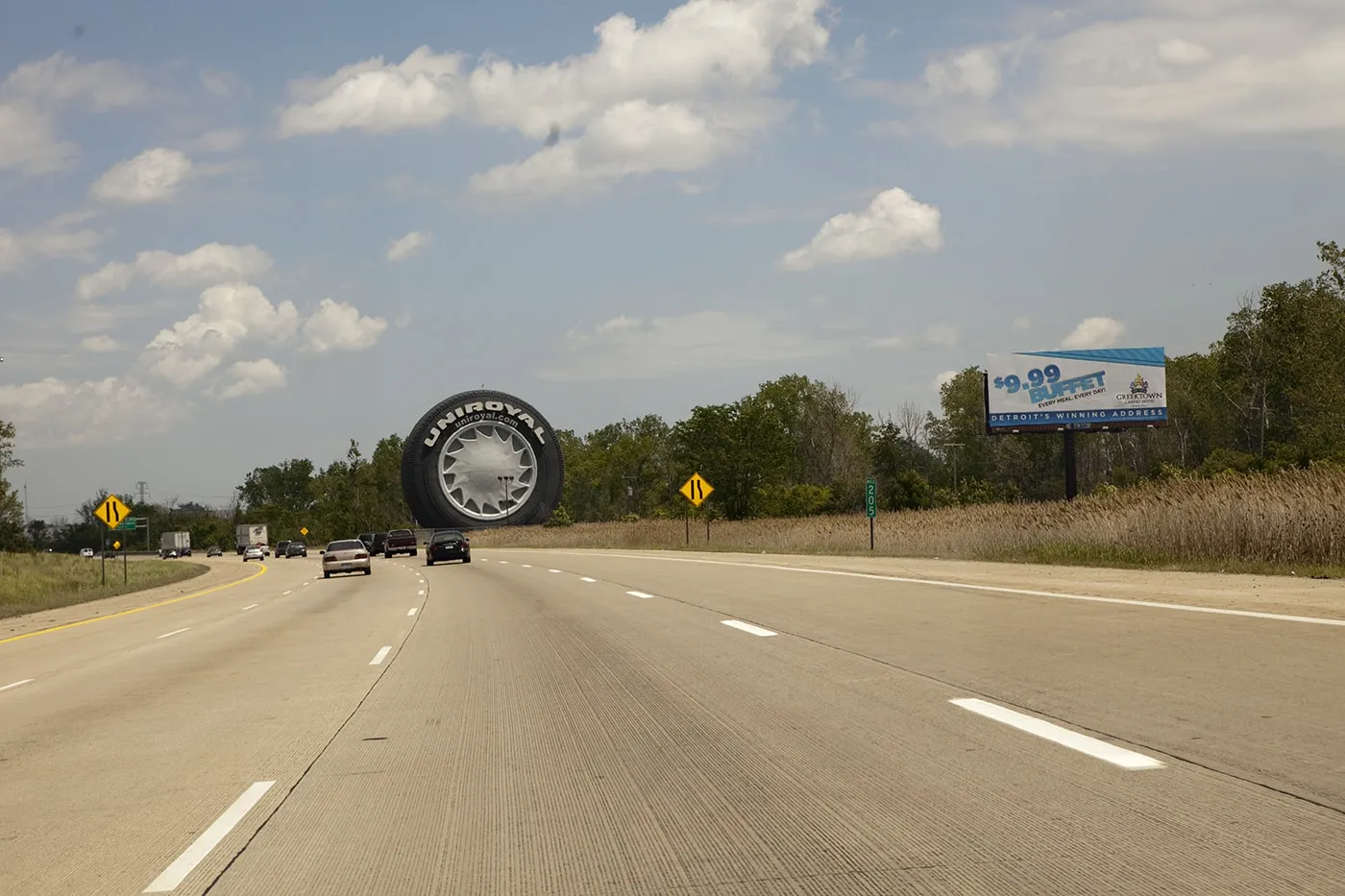 Through the years, the world's largest tire has seen many changes. In 1994 it was renovated and given a new hubcap. It was renovated again in 2003. And, back in 1998, as part of a publicity stumt to promote Uniroyal's puncture-resistant Tiger Paw Nailgard tire, it was stabbed with an 11-foot, 250-pound nail.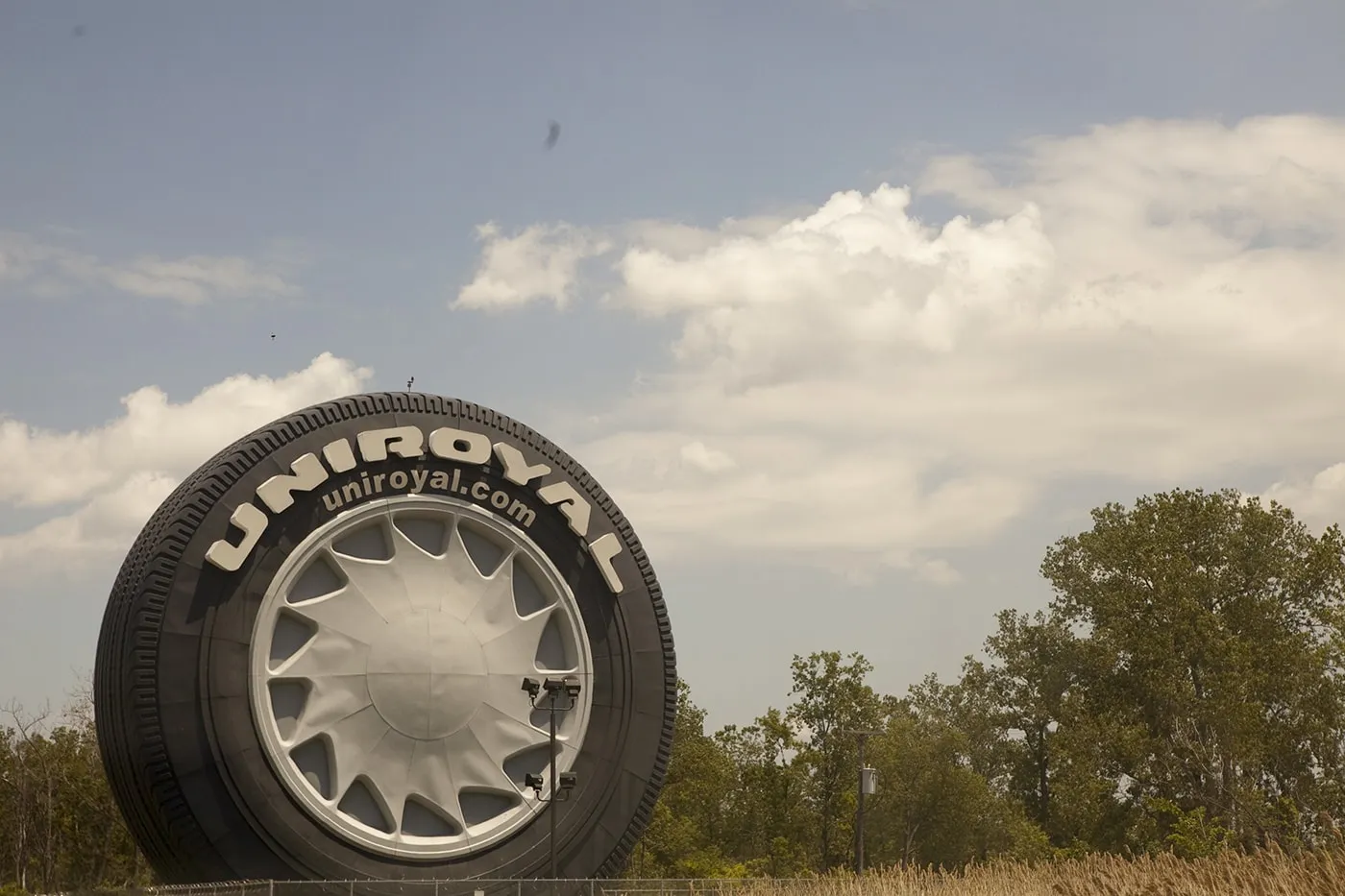 I never tire out of seeing these giant roadside attractions! If you love this, you'll also want to check out the nearby giant basketball gas tank!
---
World's Largest Tire (Giant Uniroyal Tire)
Address: Detroit Industrial Expy, Allen Park, MI 48101 (east of Detroit Metro Airport)
Cost: Free to See
Hours: Always visible (but on private property)
---
Pin this Michigan roadside attraction: