I don't know if I'd call the City Museum a "learning" museum…but I did learn one important fact: being a hamster is hard work! Check out the giant human hamster wheel at the St. Louis, Missouri City Museum! You too can join the rat race and walk or jog (or, inevitably, fall) in this life-size apparatus. Pretend to be a rodent and try your hand (and feet) and running on this human-sized hamster wheel!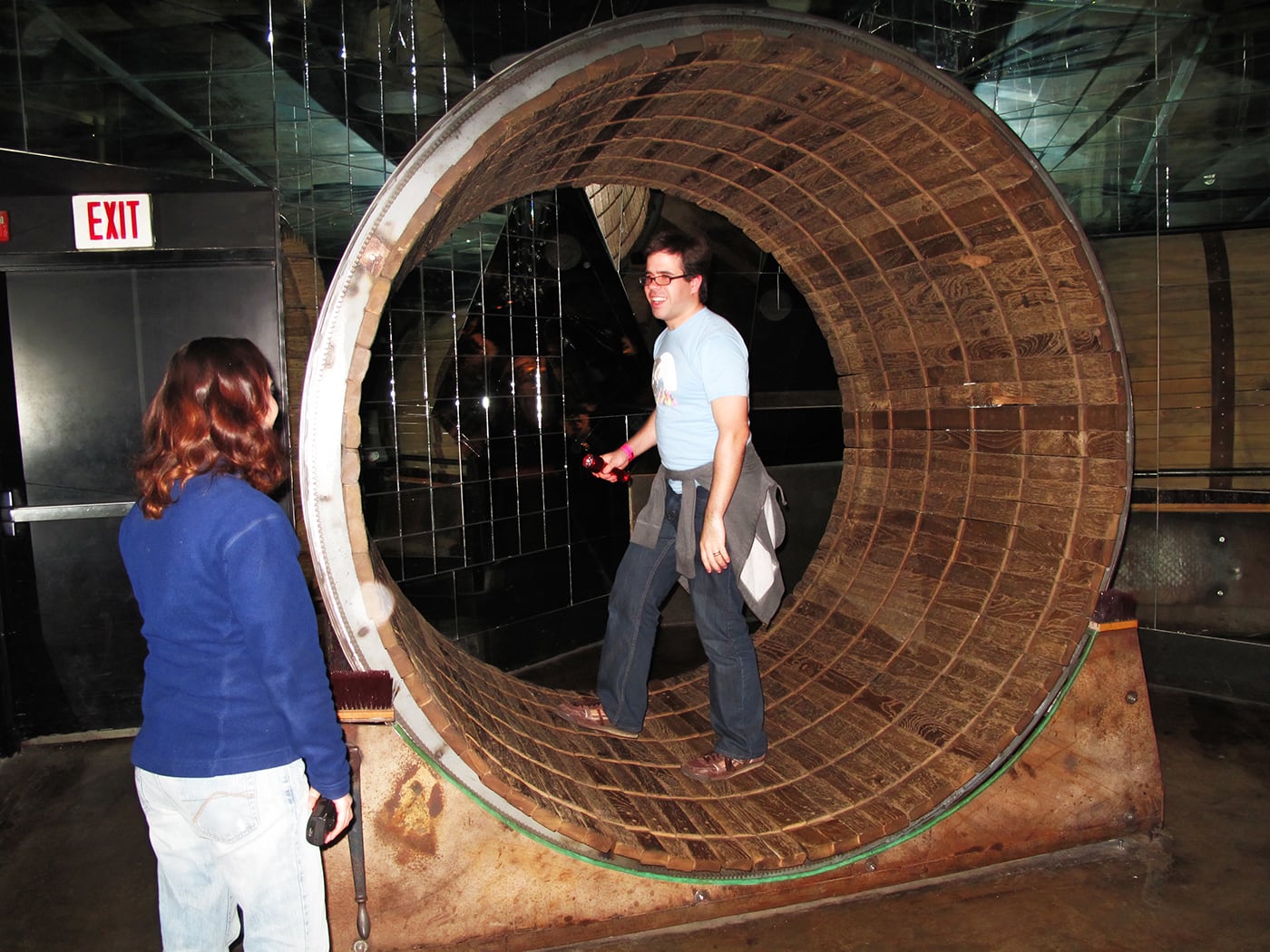 This giant hamster wheel for humans is located in the Vault Room, named so because of the two 3,000-pound mid-19th-century vault doors that had been built in St. Louis and once were installed at a bank in Chicago, Illinois. The life size hamster wheel was donated by McDonnell Douglas, a company which used it to make fuselages for small airplanes. 
While you're checking out this silly hamster wheel at The City Museum be sure to also check out the World's Largest Pencil, the Skateless Park, and the World's Largest Underwear.
---
Location: 750 N 16th St, St. Louis, MO 63103
Cost: General Admission (ages 3 years and up) – $12.00. Additional charges for roof-access and World Aquarium.
Hours: Winter Schedule: Sun 11am-5pm, Mon – Tues Closed, Wed – Thurs 9am-5pm, Fri – Sat 9am-1am; Summer Schedule (Starting March 15): Sun 11am-5pm, Mon – Thurs 9am-5pm, Fri – Sat 9am-1am
Date: March 20, 2010
---
Pin this Missouri Roadside Attraction: