In the City Museum's Museum of Mirth, Mystery and Mayhem you can take a gander at the world's largest underwear! Those are some mighty big briefs!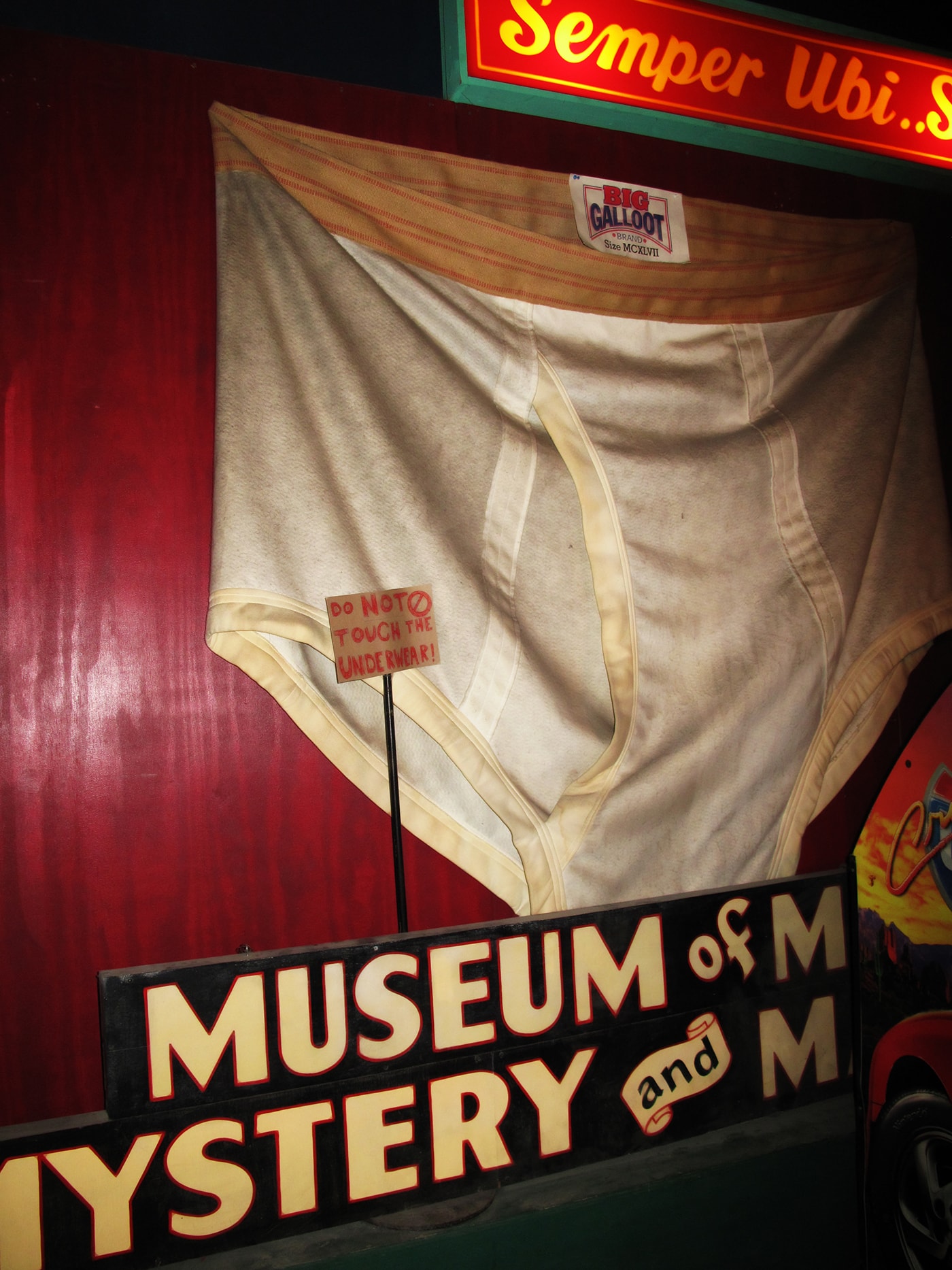 The world's largest pair of underwear measure in at seven feet wide and six feet tall. In July 2011 the giant underwear went missing from Beatnik Bob's. They were only gone for s short time though, and when they reappeared a few weeks later, the big underpants were returned, washed and folded.
Rumor has it a new pair of big underwear has been added as well: a red lacey female version. It's a great excuse to go back to the City Museum some day soon!
Like big things? Be sure to also check out the world's largest pencil and the Human Hamster Wheel at The City Museum!
---
World's Largest Underwear

Location: The City Museum, 701 North 15th Street, St Louis, MO
Cost: General Admission (ages 3 years and up) – $12.00. Additional charges for roof-access and World Aquarium.
Hours: Winter Schedule: Sun 11am-5pm, Mon – Tues Closed, Wed – Thurs 9am-5pm, Fri – Sat 9am-1am; Summer Schedule (Starting March 15): Sun 11am-5pm, Mon – Thurs 9am-5pm, Fri – Sat 9am-1am
Date: March 20, 2010