Gilgal Sculpture Garden is a small public city park in Salt Lake City, Utah. It is the work of Thomas Battersby Child, Jr. (1888-1963) and the only designated "visionary art environment" in the state of Utah.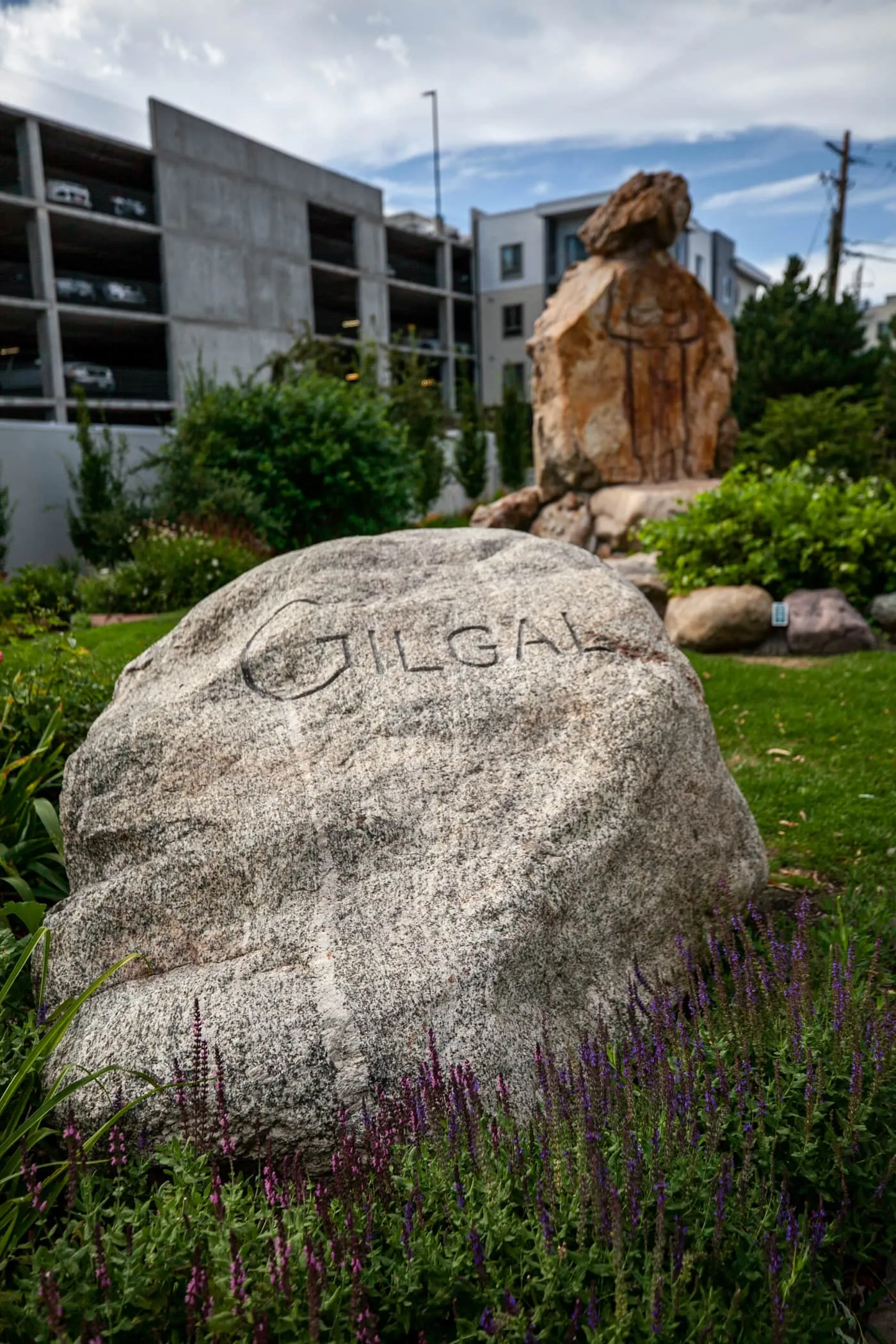 Thomas Battersby Child, Jr. a Mormon, was a masonry contractor and Bishop of the 10th Salt Lake LDS ward. He began working on the garden in 1945, when he was 57 years old, and continued working on it until he passed away in 1963.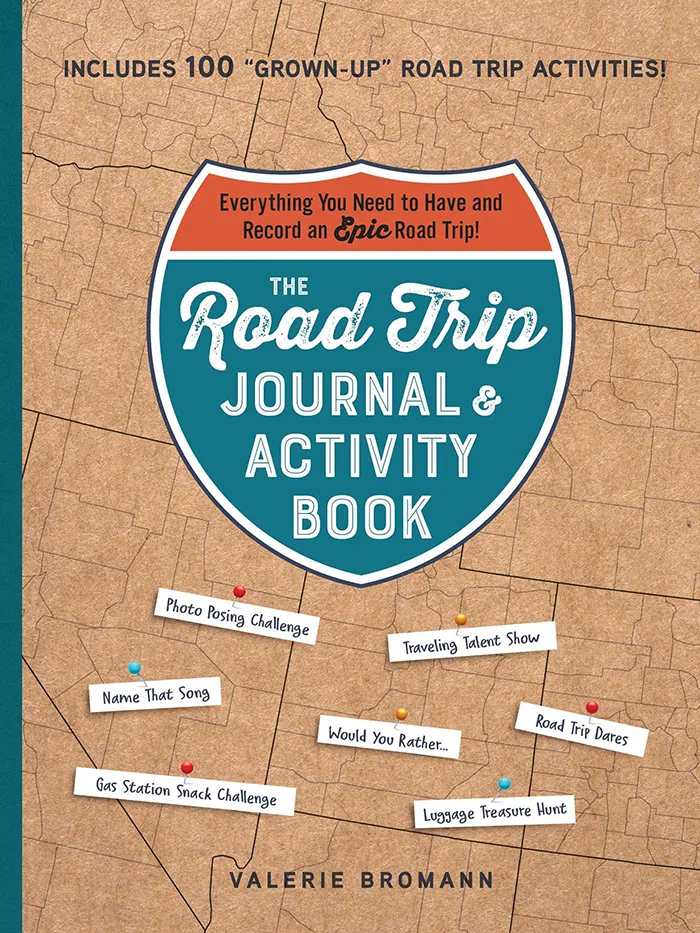 The Road Trip Journal & Activity Book
Everything You Need to Have and Record an Epic Road Trip!
Enjoy fun games and challenges to pass the time on your next road trip and have a keepsake to look back on for years to come with this entertaining must-have for your next vacation.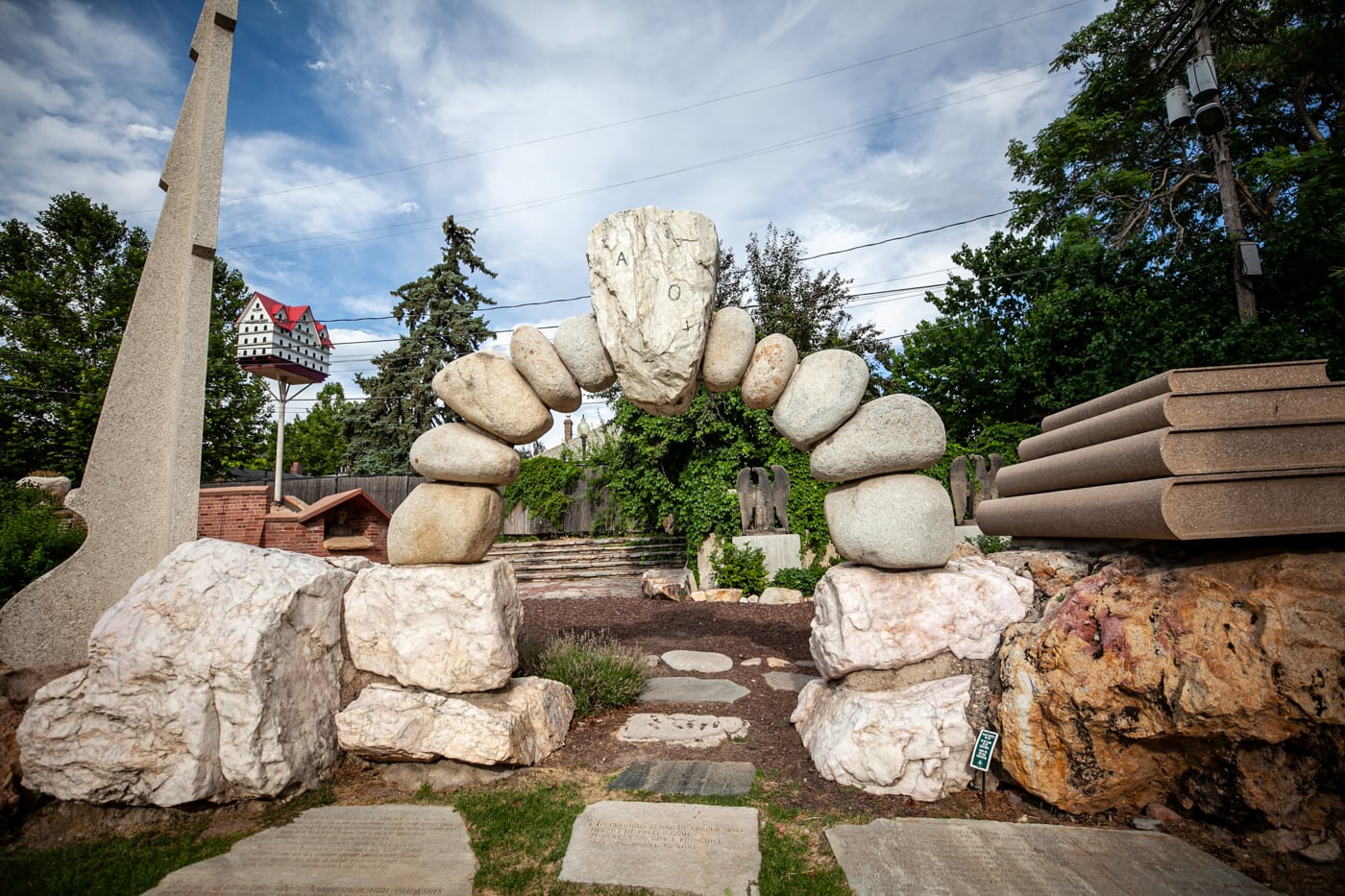 The park contains 12 original sculptures and over 70 stones engraved with Mormon scriptures, poems, and literary texts. And some of those sculptures are a little offbeat.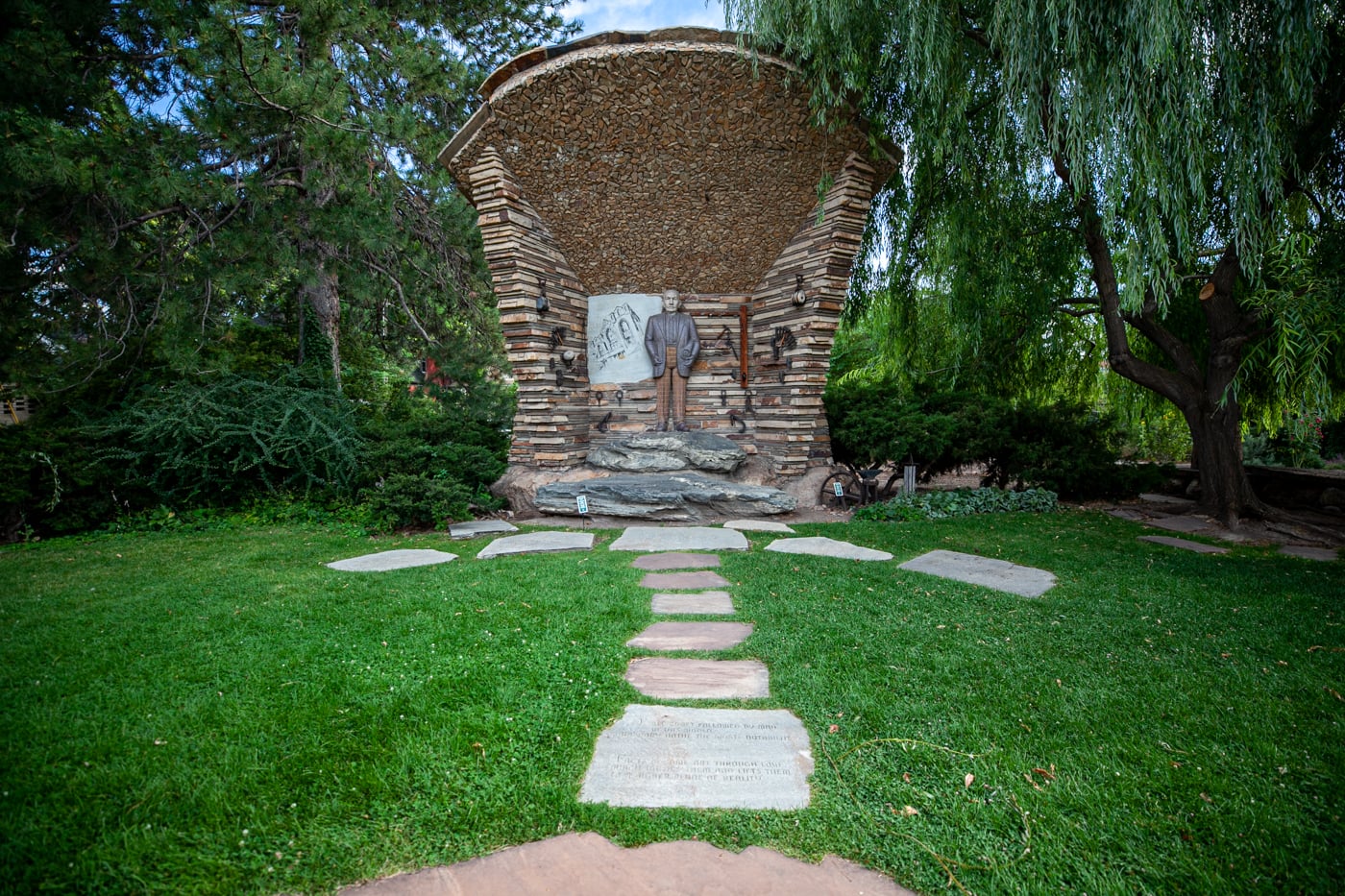 There's a sphinx with the head of Joseph Smith (the founder of Mormonism and the Latter Day Saint movement). A sacrificial altar. A disembodied giant (based on the Biblical story of King Nebuchadnezzar's dream.) And even a life-sized statue of Child himself.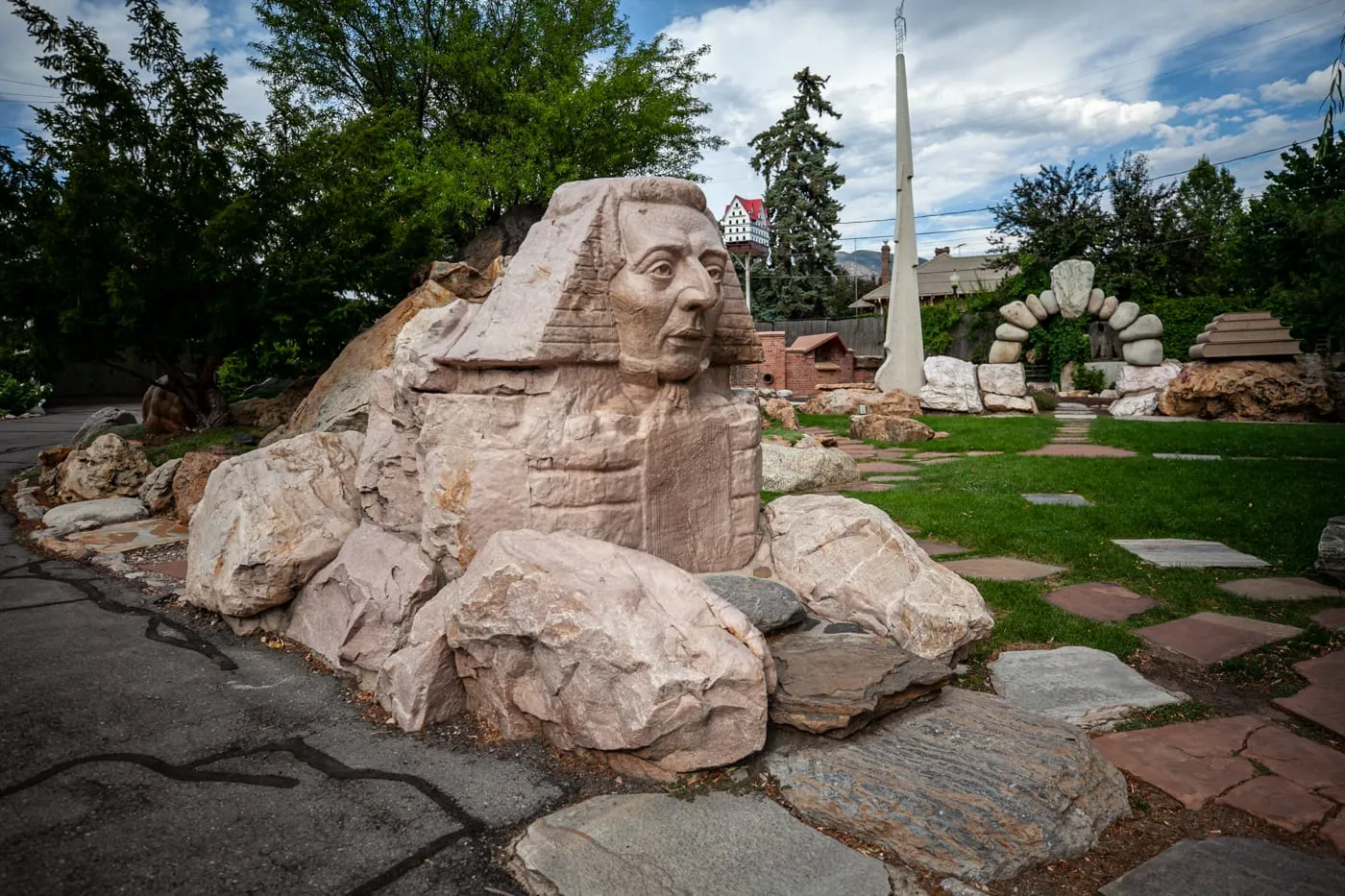 To create these sculptures Child would travel the state looking for boulders and stones, some up to 62 tons, on the mountainsides and streambeds that would support his work. He then would work on them in his yard using special equipment.
In order to see the works on display, visitors must follow a stone path engraved with biblical and literary quotes. "Gilgal" is the Biblical location where Joshua ordered the Israelites to place twelve stones as a memorial. It can be translated to mean "circle of standing stones." So it's an appropriate name for this Salt Lake City park and Utah roadside attraction.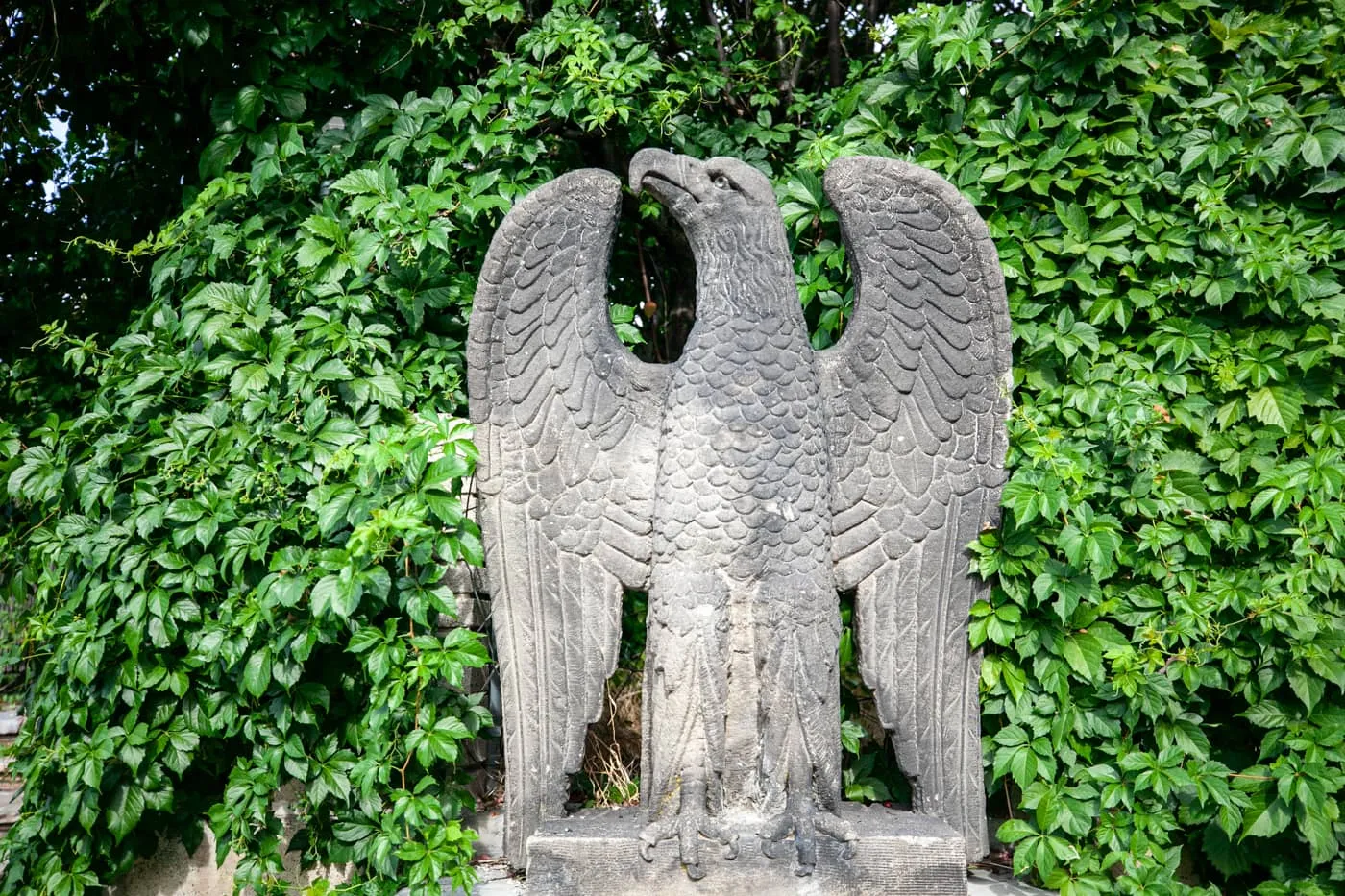 After Child passed away in 1963, private owners took over the garden. Friends of Gilgal Garden (FOGG) was organized in 1997 to preserve the site,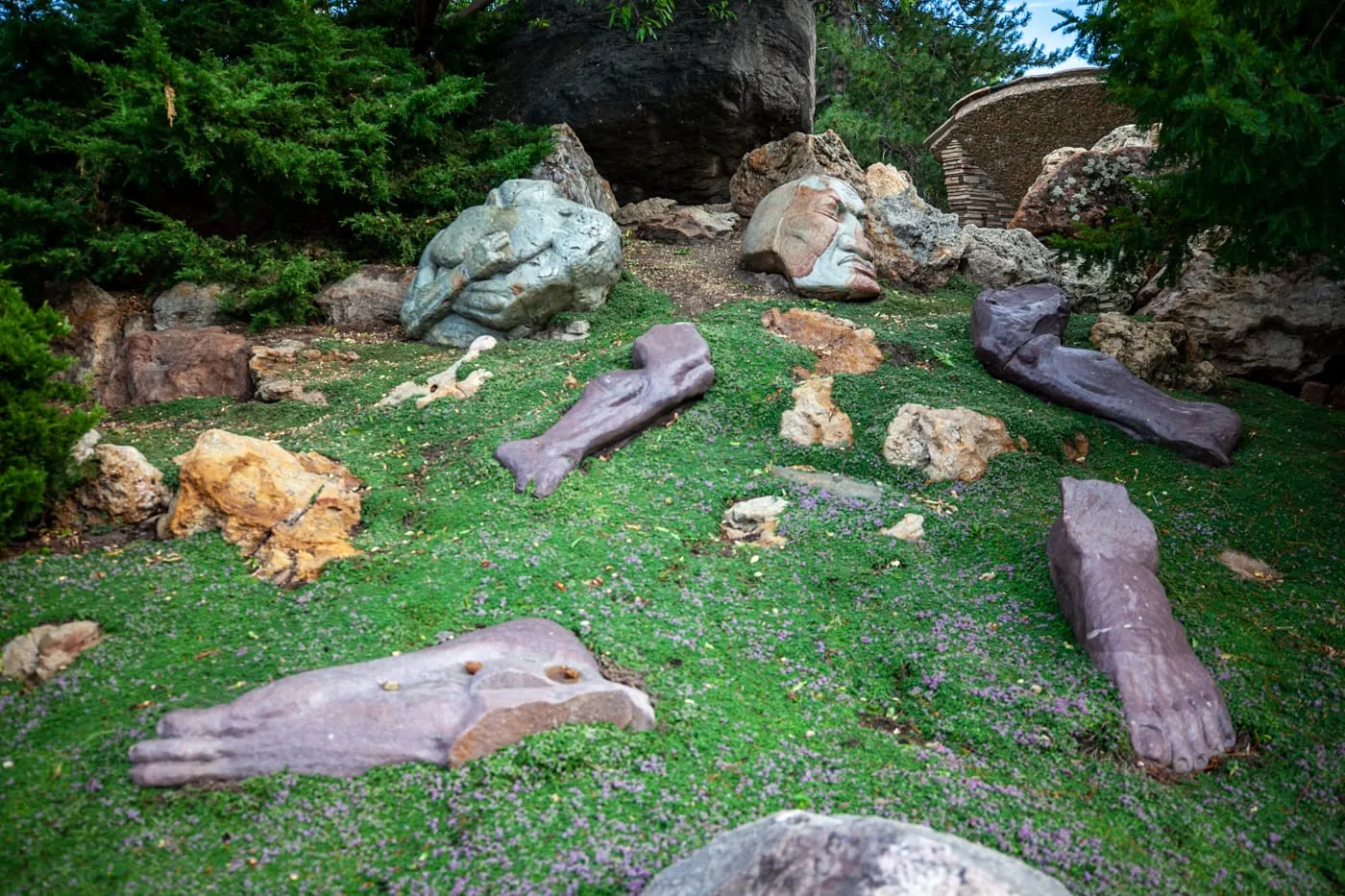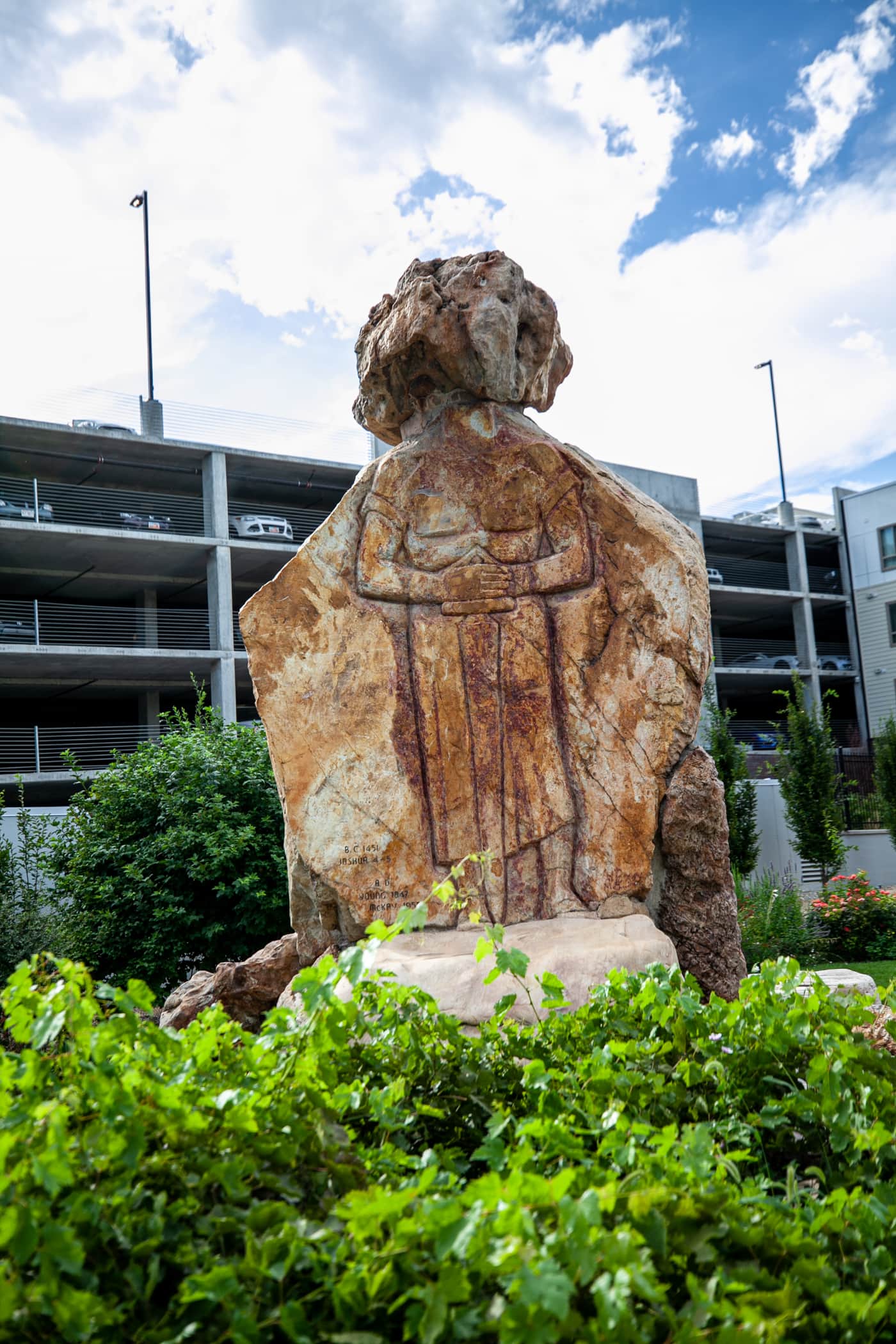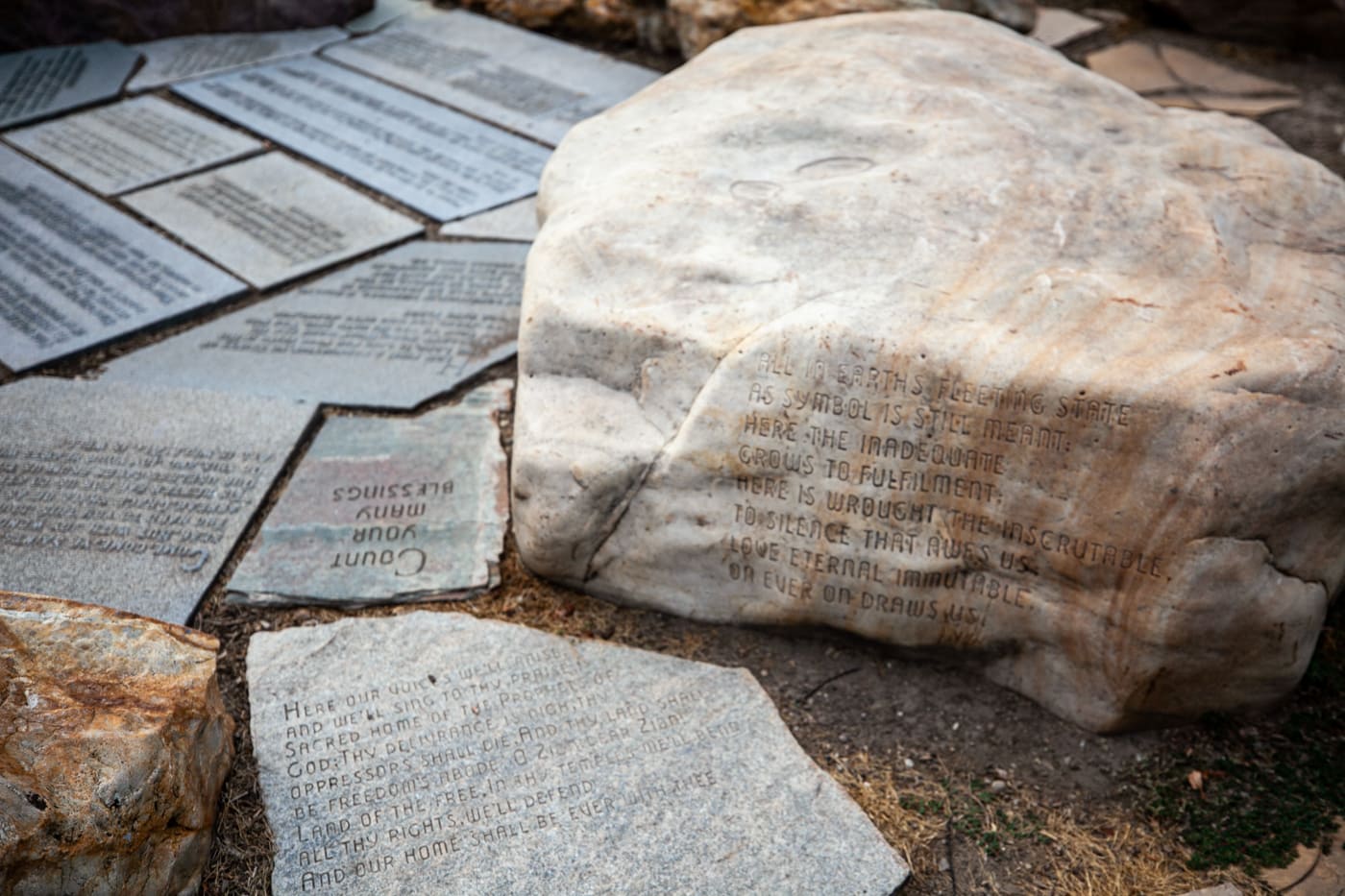 ---
Gilgal Sculpture Garden
Address: 749 E 500 S, Salt Lake City, UT
Cost: No Admission Charge
Hours: 8 am to 8 pm (April – September), 9 am to 5 pm (October – March), Closed on New Year Day, Thanksgiving and Christmas.
Visit the official website.
---
Pin this Salt Lake City Attraction: