Surrounding the Carhenge roadside attraction in Alliance, Nebraska (a replica of England's Stonehenge made from cars) are some other interesting works of art that have been added throughout the years. Beyond the main attraction lies the field of Carhenge artwork is known as the Car Art Reserve that features art made of cars ranging from sculptures of fish to sculptures of dinosaurs…to even more cars!
Check out the Nebraska artwork at the Carhenge Car Art Reserve…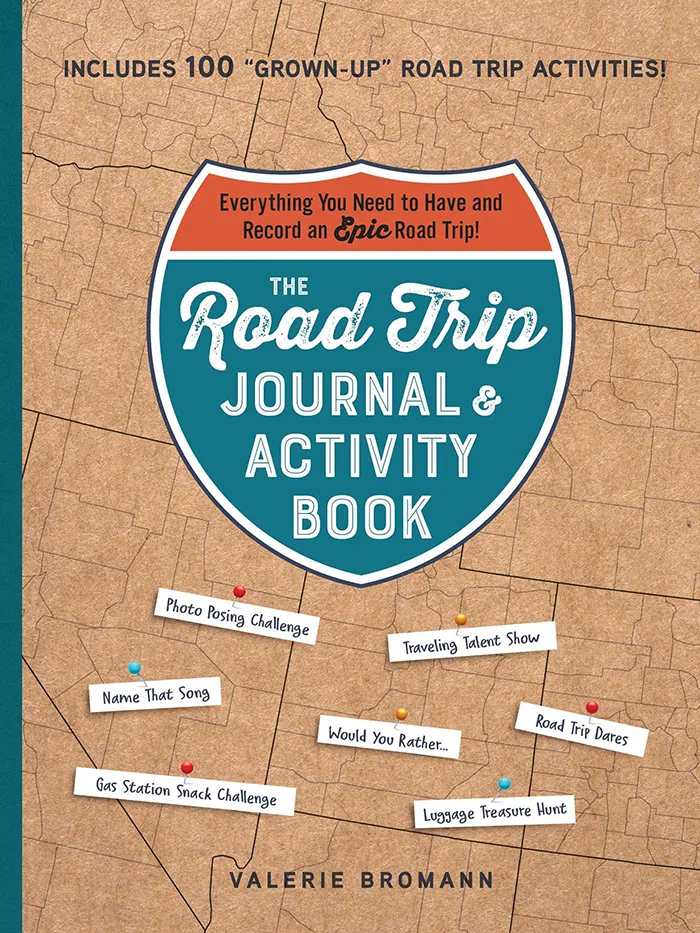 The Road Trip Journal & Activity Book
Everything You Need to Have and Record an Epic Road Trip!
Enjoy fun games and challenges to pass the time on your next road trip and have a keepsake to look back on for years to come with this entertaining must-have for your next vacation.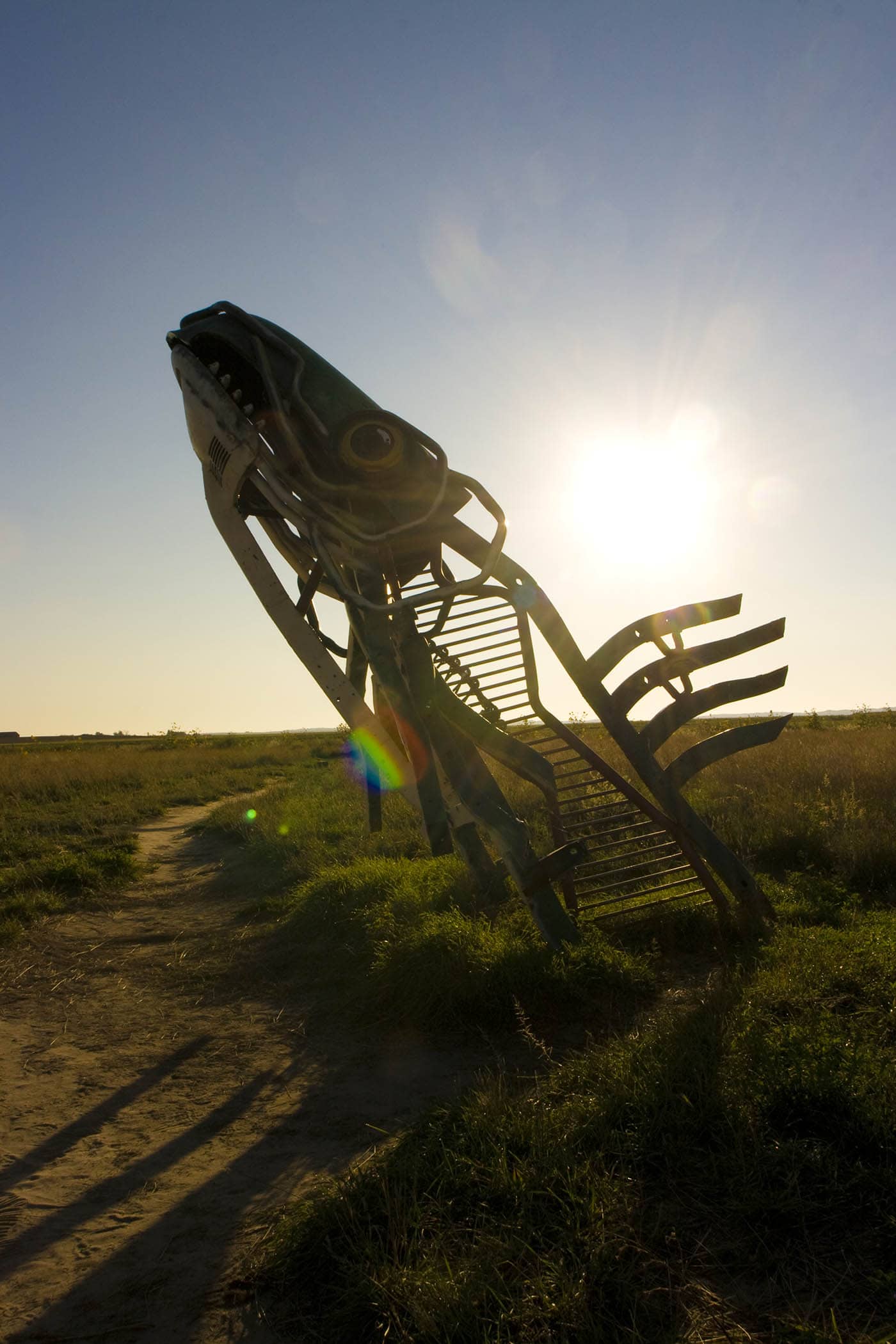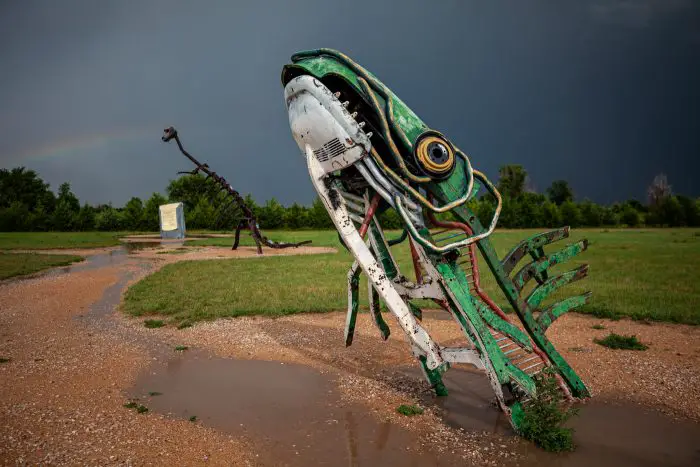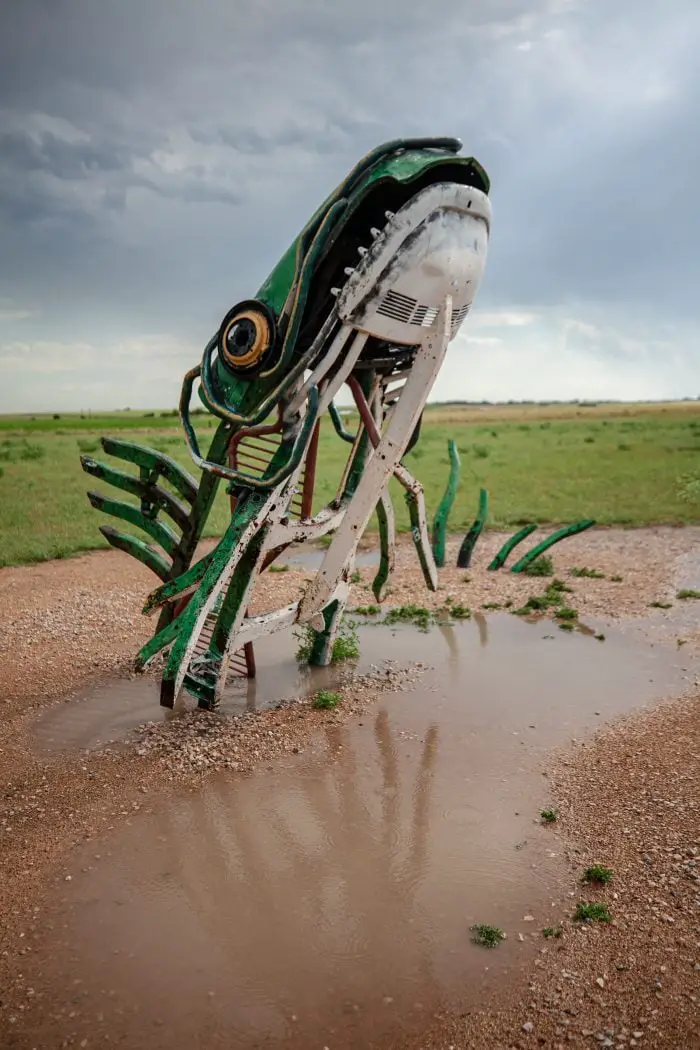 The Spawning Salmon
Created by Geoff Sandhurst of Canada
This giant metal salmon fish made from a car can be seen springing (spawning) from the ground just beyond the Stonehenge replica. Artist Geoff Sandhurst was 29 when he contributed this piece as one of the first works of art to be placed at the Car Art Reserve in Alliance after winning a a $2,500 prize.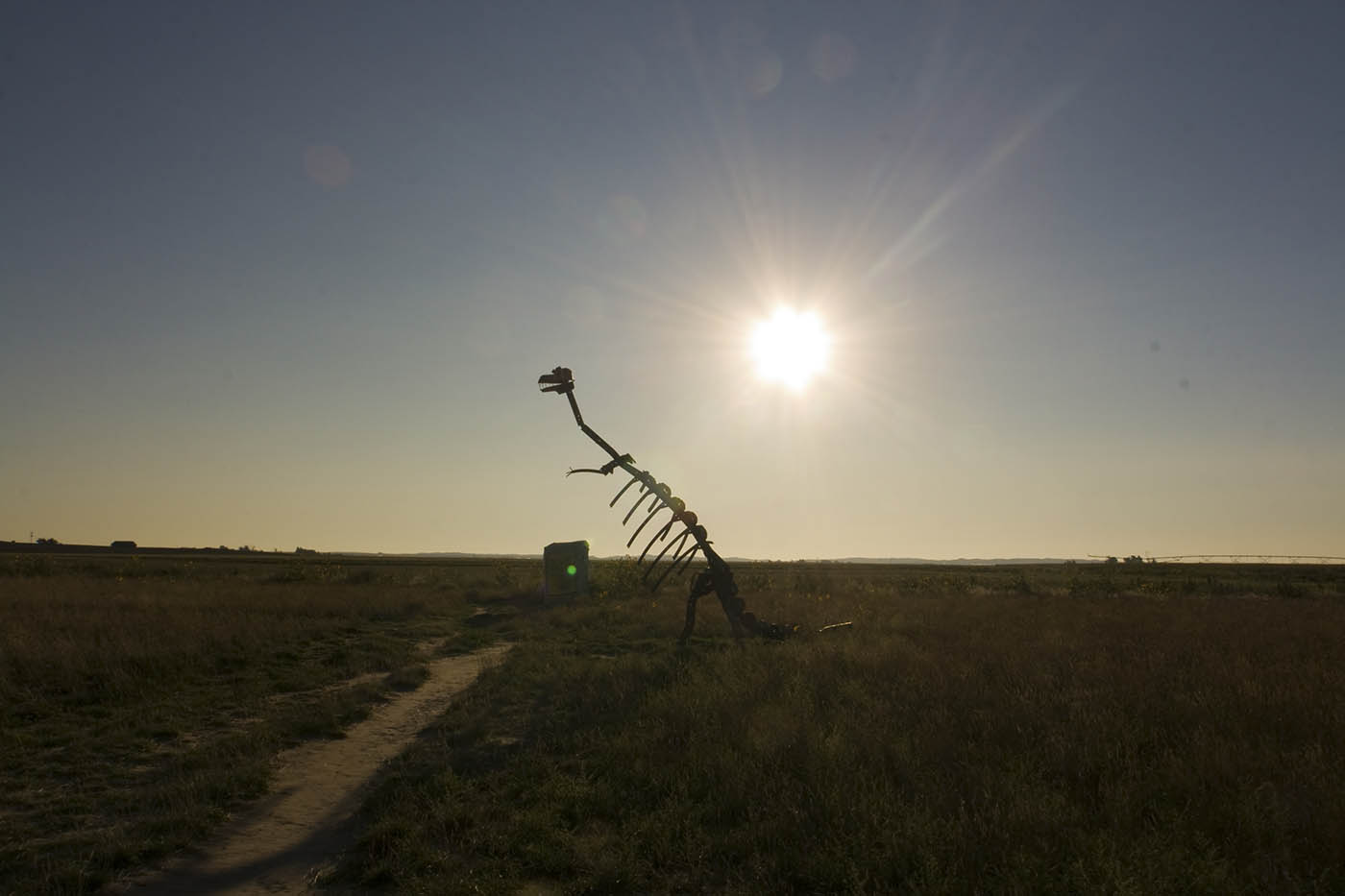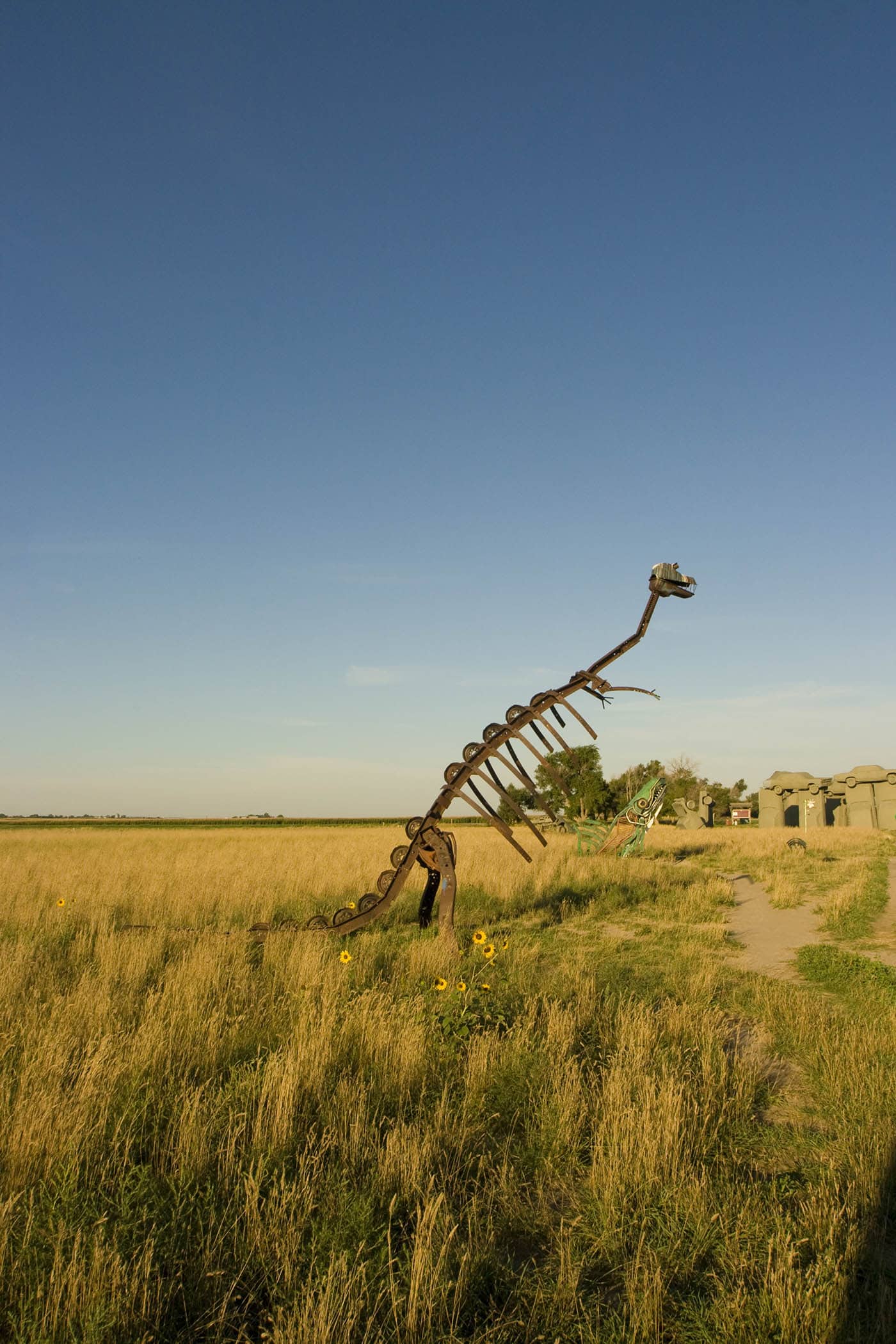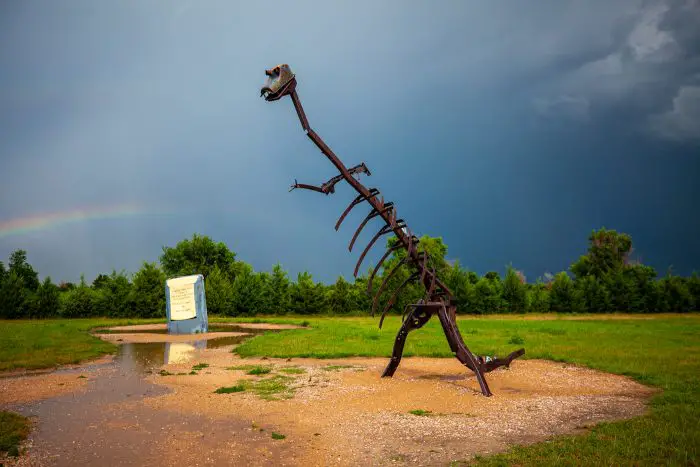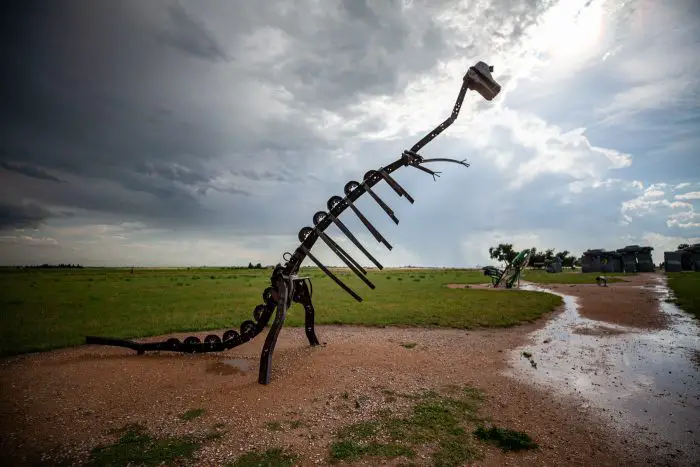 Dino Dinosaur Skeleton Sculpture
A big metal sculpture of a dinosaur skeleton made from car parts.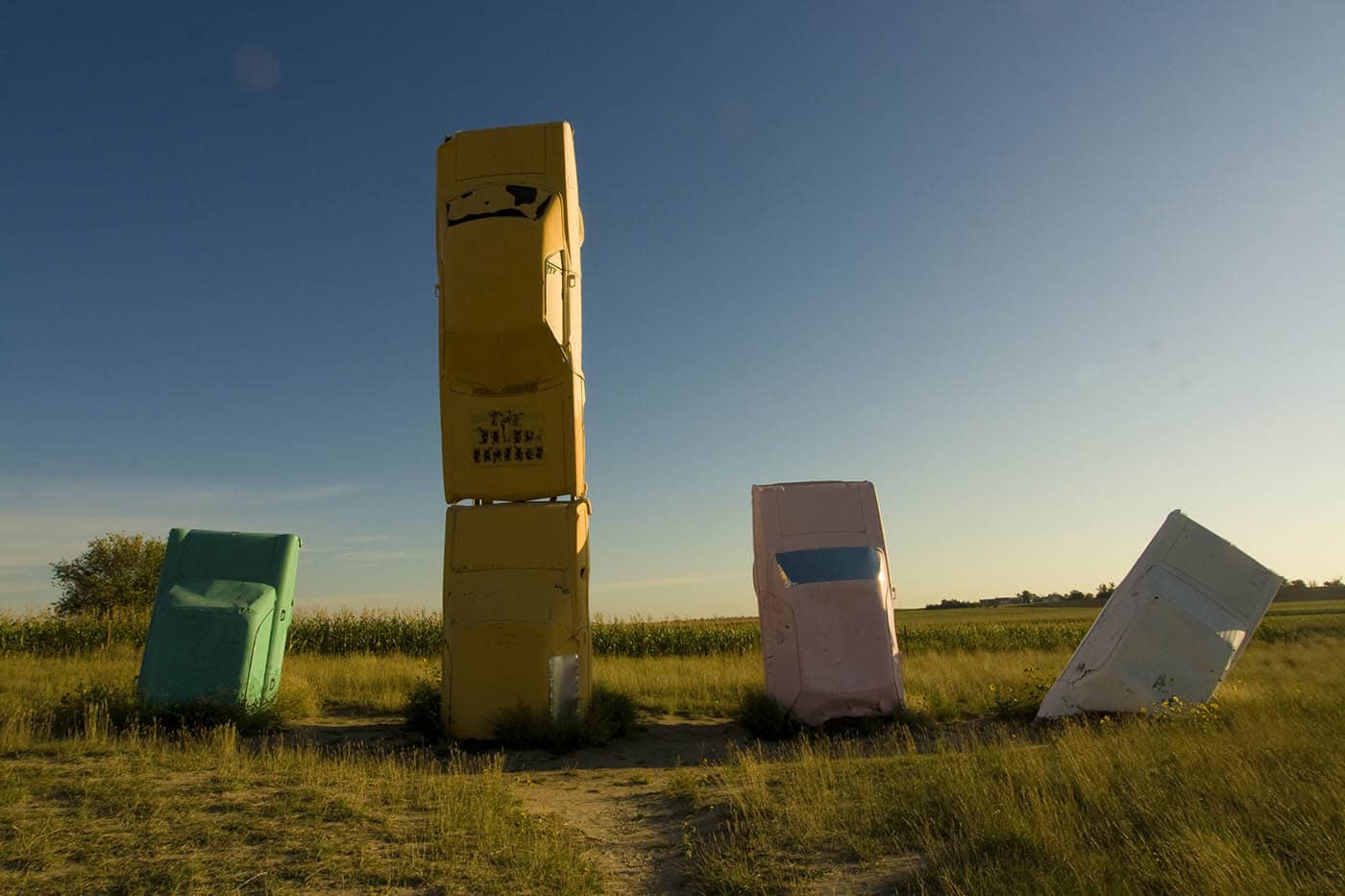 The Ford Seasons
"The Ford Seasons" (AKA "The Fourd Seasons") is made up of four cars standing on end in various colors and heights sticking out of the ground. The car artwork was created by Jim Reinders (the same artist who created Carhenge itself) who was inspired by Vivaldi's Four Seasons. Each car represents one of the four seasonal stages of wheat grown in the area: the "spring" car is green, the "mature" car is yellow mature, the "late summer/after harvest" car is pink, and the "winter" car is white.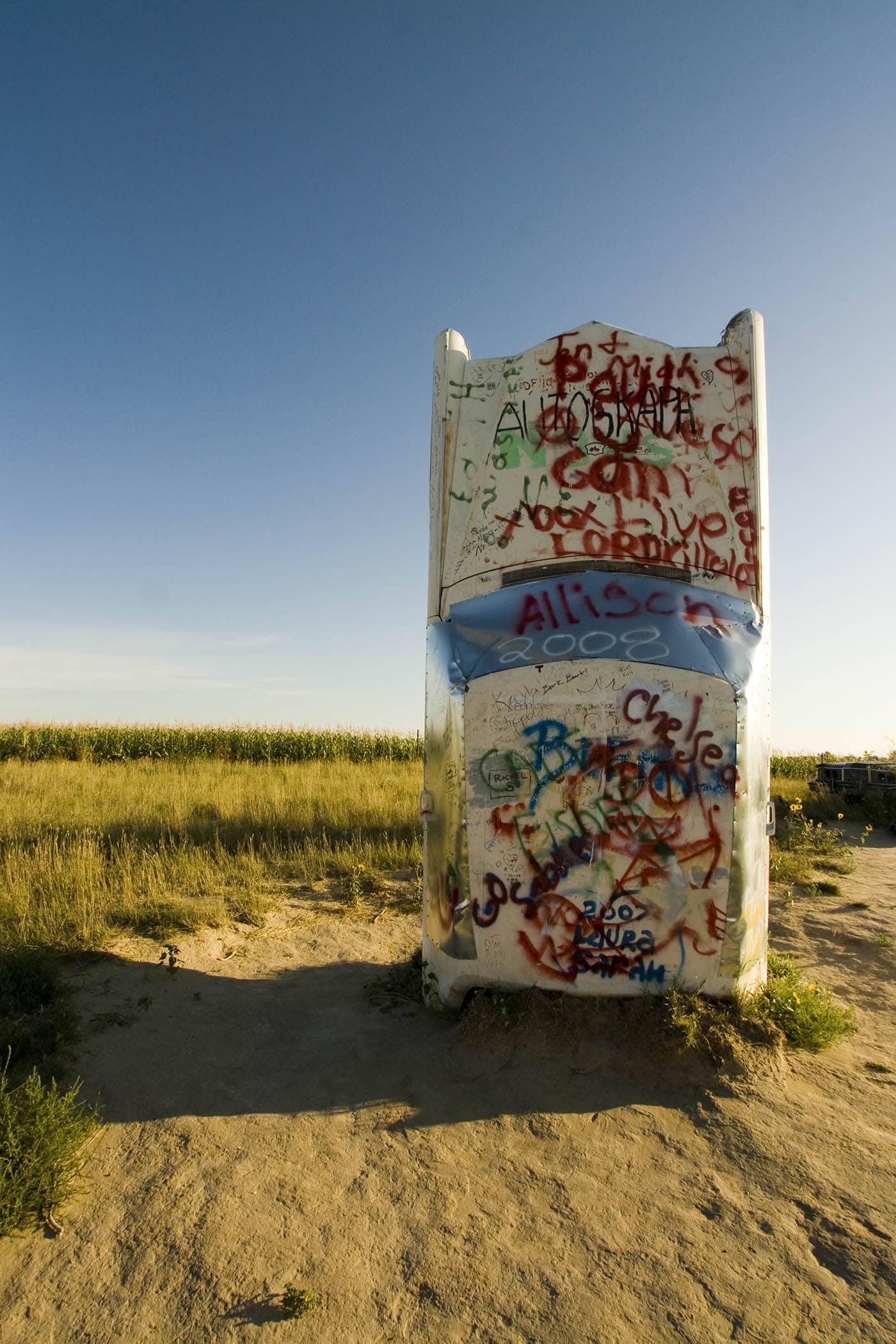 Graffiti Car
Unlike some other roadside attractions made of cars (I'm looking at you, Cadillac Ranch), Carhenge is a strictly graffiti-free zone. In order to satisfy the itch so many road trippers have to spray paint roadside attractions, Carhenge installed this graffiti car. A lone white car ready for destruction.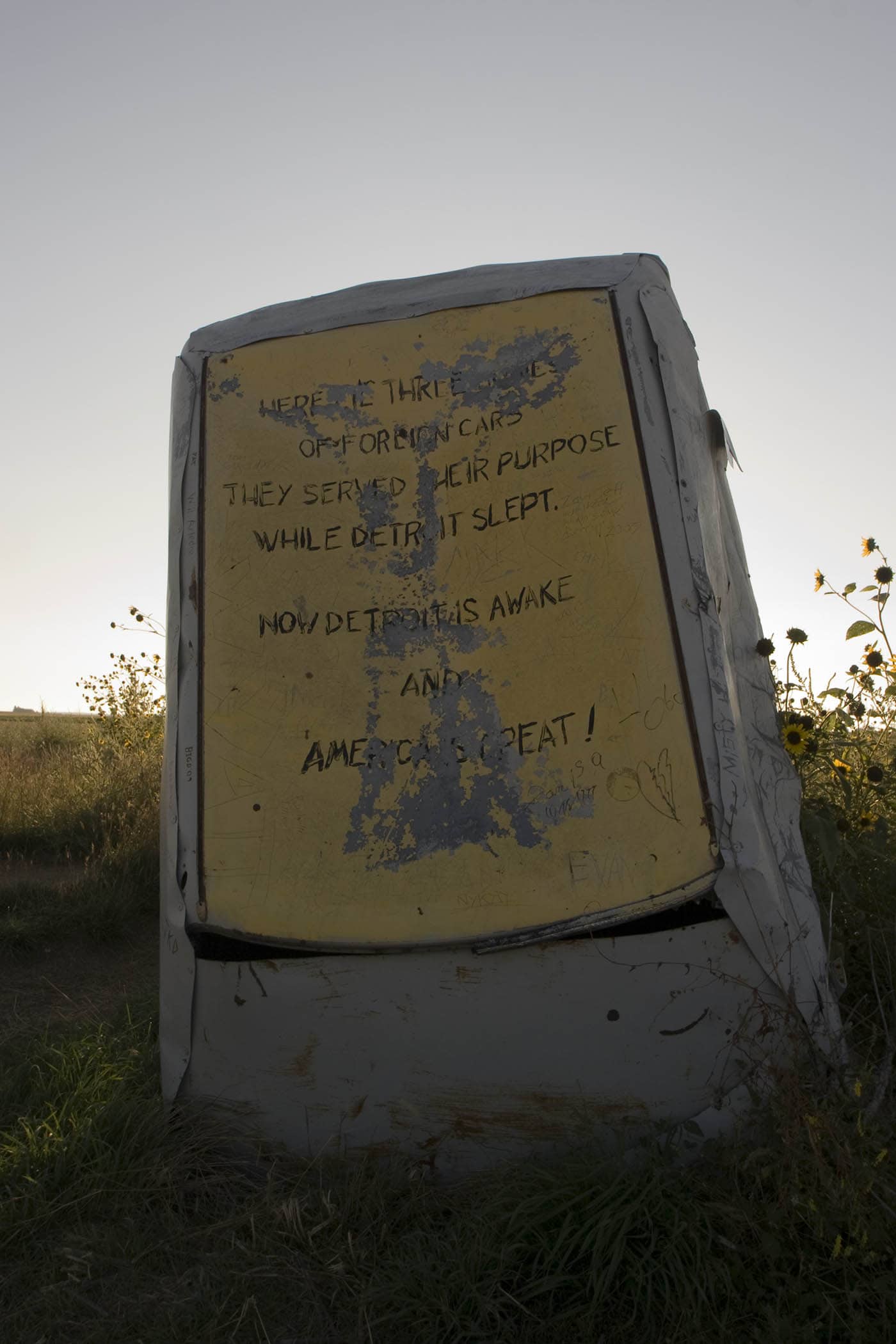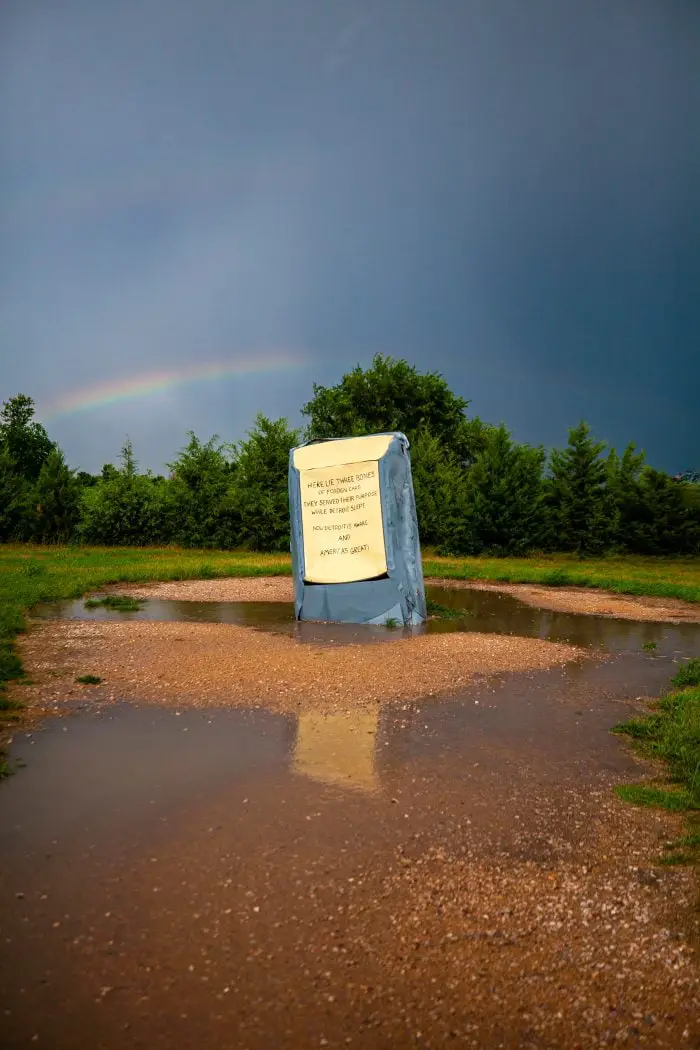 Detroit Is Awake Gravestone Car
Says the plaque: "Here lie the bodies of foreign cars. They served their purpose while Detroit slept. Now Detroit is awake and America is great!" This car serves as a gravestone for three cars that are buried at Carhenge.
---
Car Art Reserve: Carhenge Artwork
Location: 2141 County Rd. 59, Alliance, NE 69301
Hours: Open daily at all hours. Daylight hours are preferred.
Cost: Free. Donations are accepted.
Date: August 2008, August 2019
---
Pin this Nebraska Roadside Attraction: