In the 1970s the Jolly Green Giant made a new friend: Little Green Sprout. Since 1972 this little green guy has been the giant's apprentice and right hand…well, little green guy!
This little green guy (well, littler that the giant statue) from the Green Giant brand hangs out at a gas station in Blue Earth, Minnesota, holding a (root) beer and a pizza. Why? Well, it's actually a re-purposed A&W Root Beer statue!
Rumor has it that since Silly America was visited him last he's moved to a different gas station (a Shell station close to the highway). And his beer has been painted to be a big cup of Jelly Beans and the pizza box is now a big piece of fudge!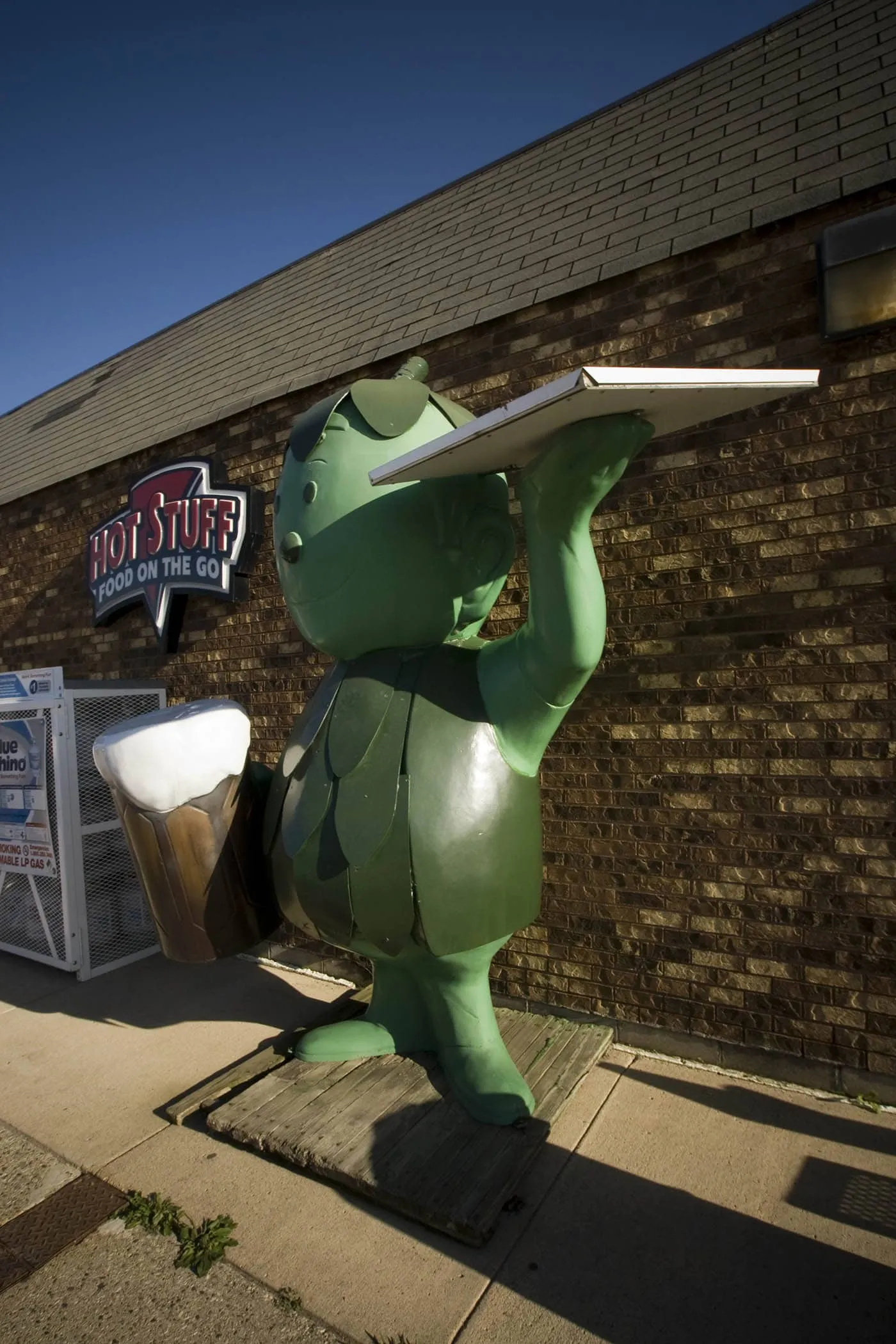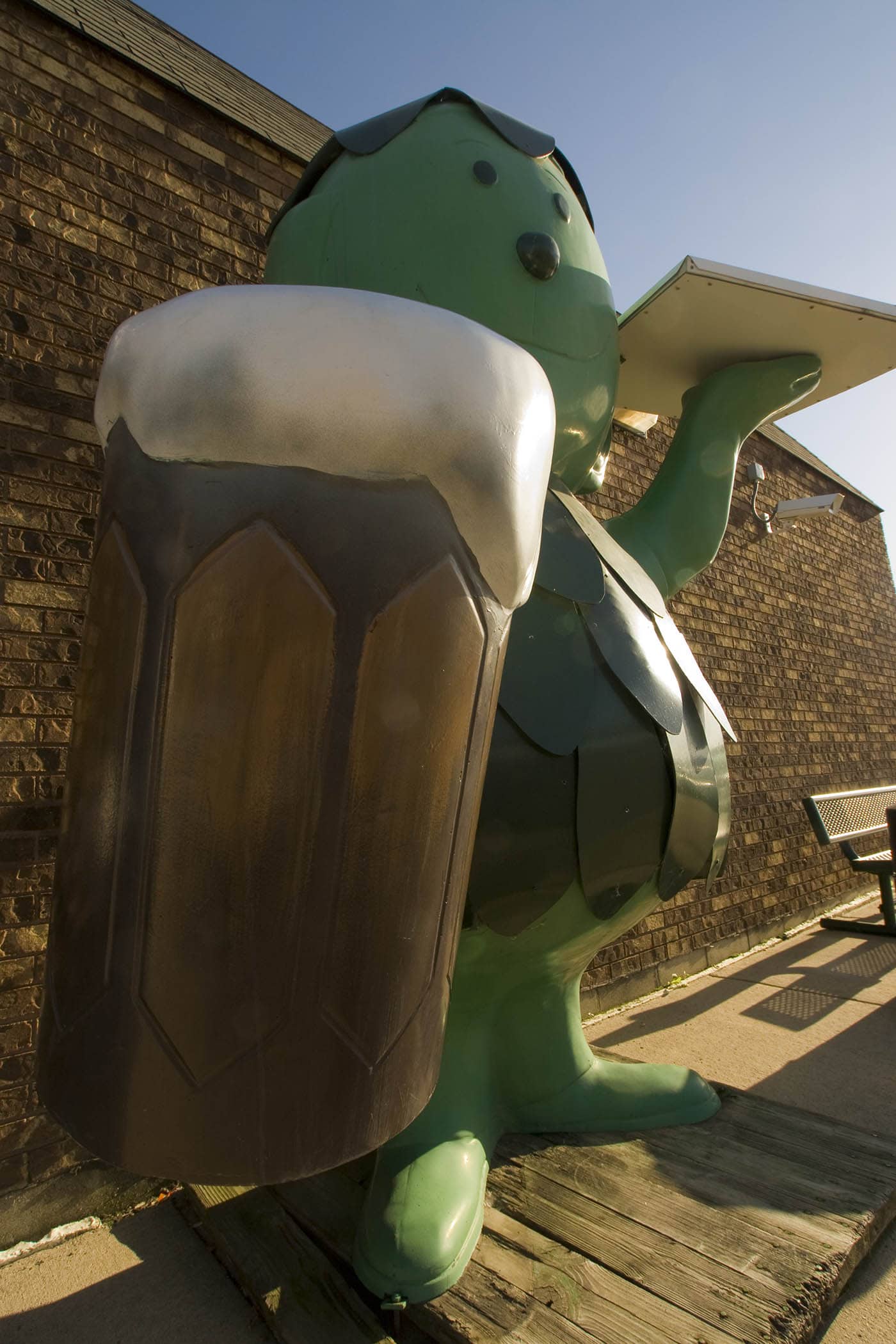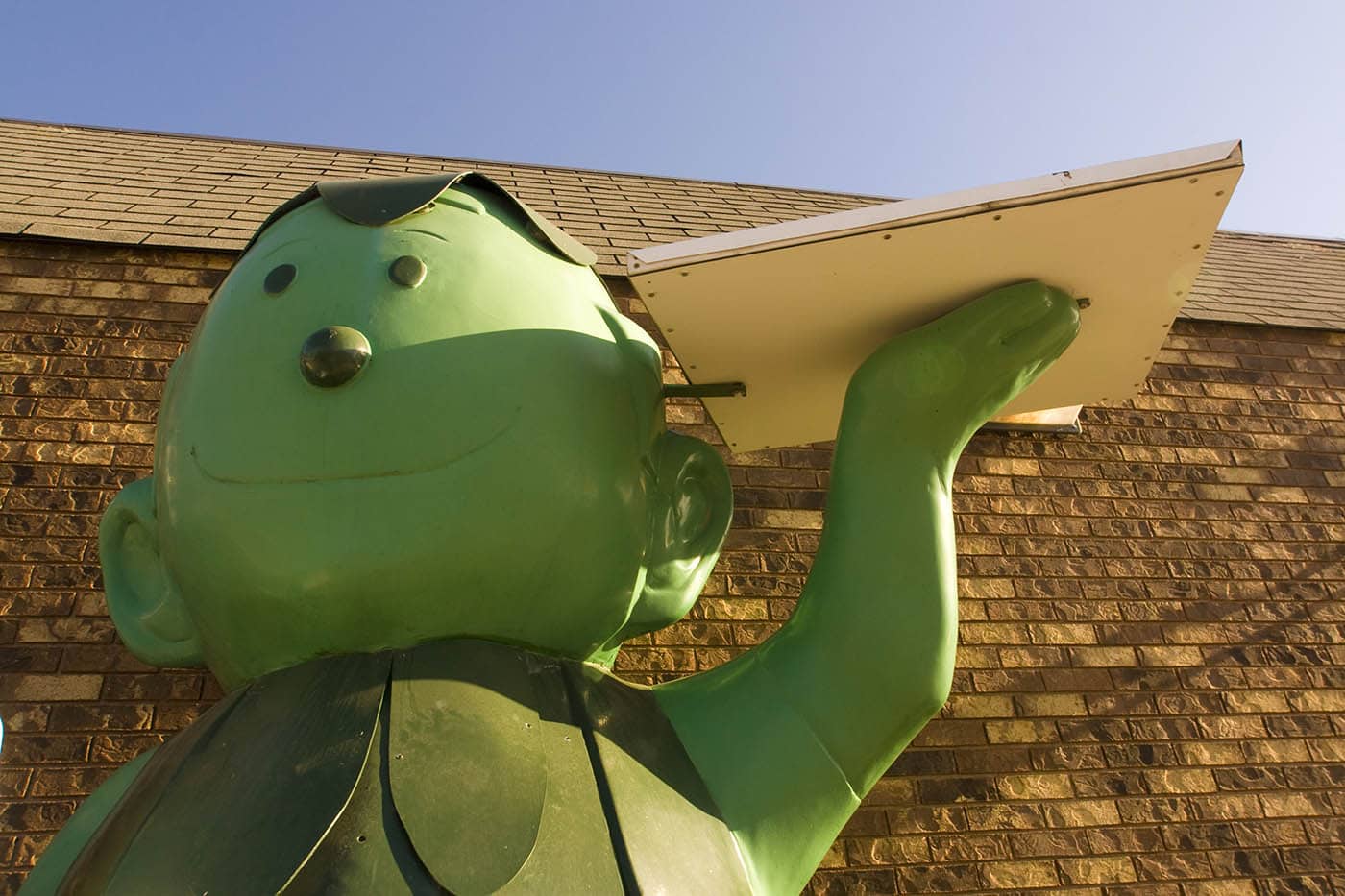 Looking for more Minnesota roadside attractions other than this little green giant? Be sure to check out The Culvert Man in Nodine, Minnesota.
---
Little Green Sprout Statue
Location: A gas station just off of I-90, at the Blue Earth exit (1510 Giant Dr, Blue Earth, MN 56013)
Cost: Free to see.
Hours: Always Visible
Date: August 30, 2008
---
Pin this Minnesota roadside attraction: