Do you have a big garden that needs some planting or weeding? Then I just might have the tool for you. The giant garden trowel (AKA the Plantoir Sculpture) in Des Moines, Iowa is so big it could dig up all your soil in one fell swoop.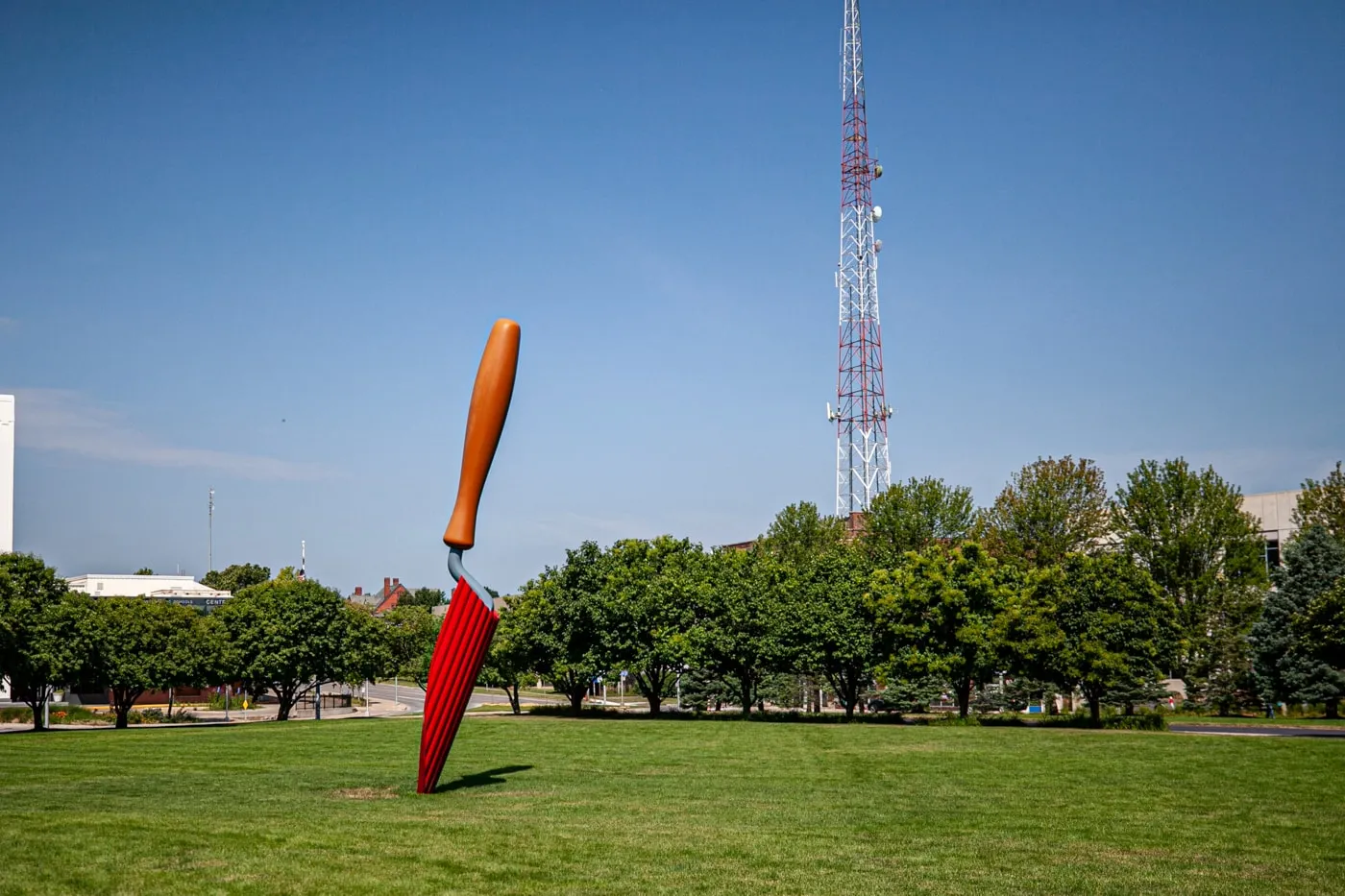 Plantoir (the French name for the garden tool) was the vision of pop artists Claes Oldenburg and Coosje van Bruggen. Sculpted in 2011, it's a 23-foot tall, 2,300 pound larger than life version of the everyday object. What is a garden trowel? It's a tool that is used for breaking up earth and digging small holes while planting or weeding. Only in the case of this Iowa roadside attraction, it would make a mighty big hole!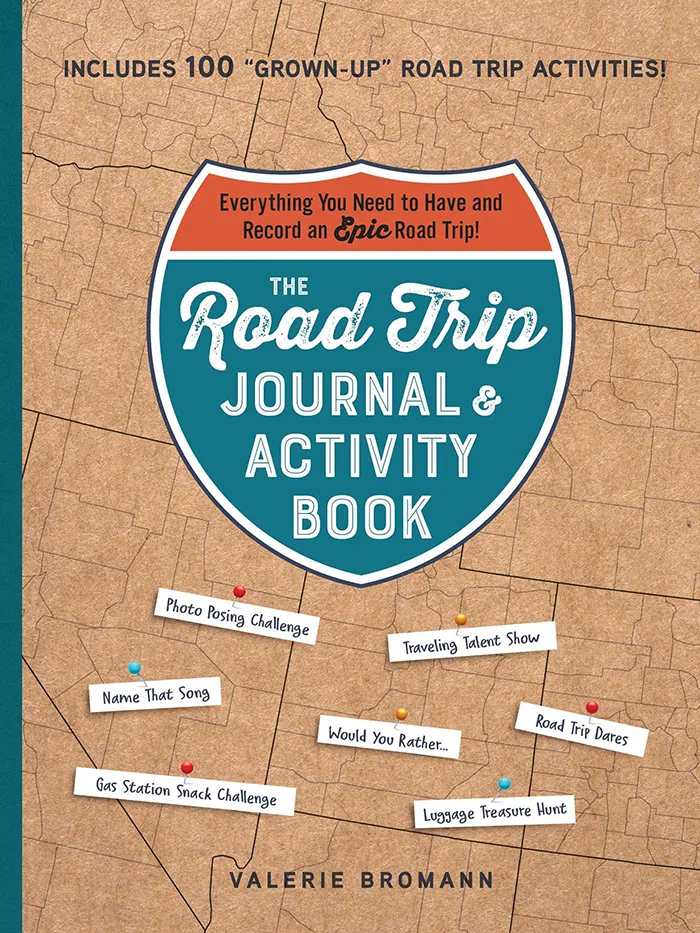 The Road Trip Journal & Activity Book
Everything You Need to Have and Record an Epic Road Trip!
Enjoy fun games and challenges to pass the time on your next road trip and have a keepsake to look back on for years to come with this entertaining must-have for your next vacation.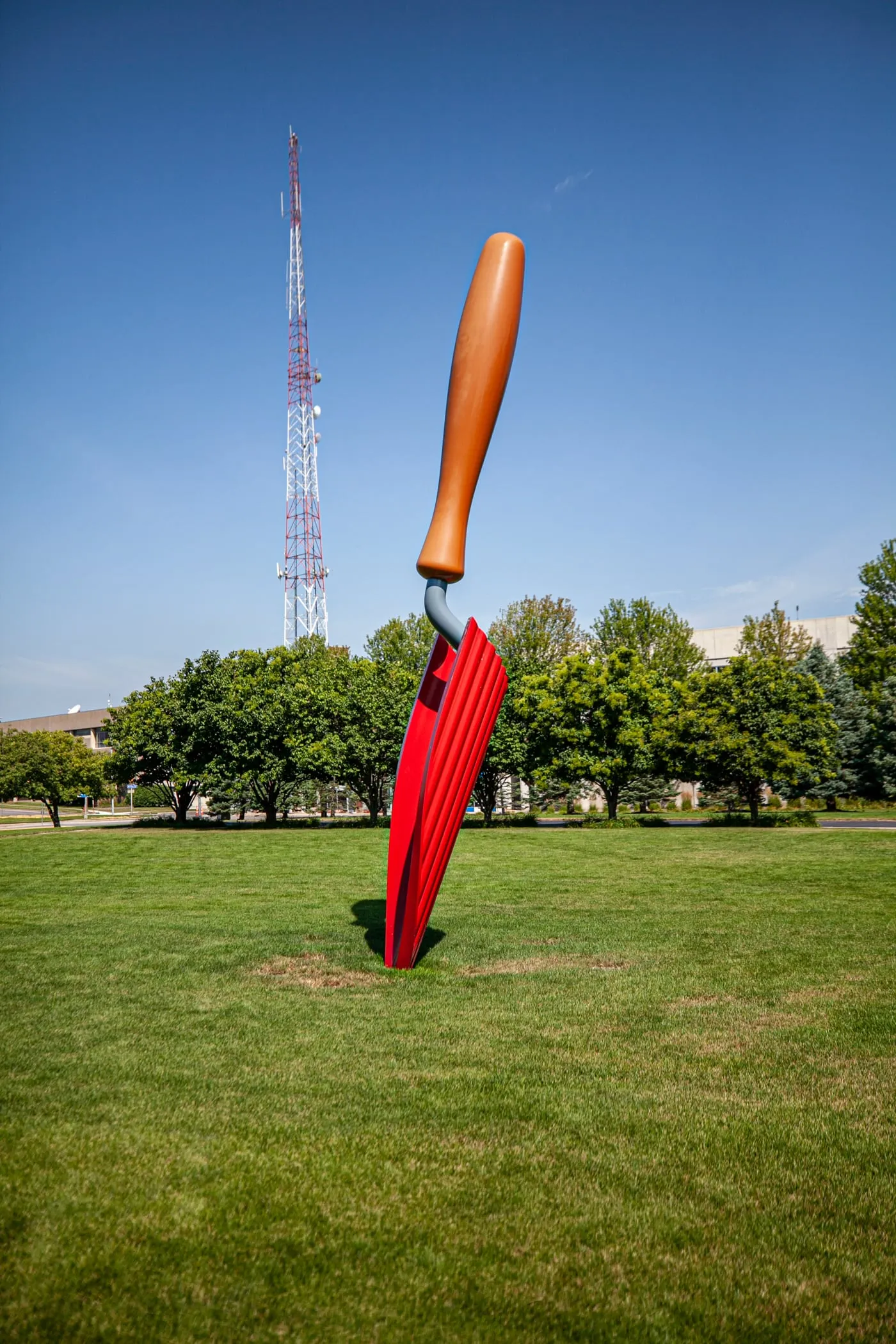 Claes Oldenburg and Coosje van Bruggen are well known for their pop art creations (Pop Art was a movement from the 1950s and 1960s that embraced popular culture) and have constructed more than 40 public sculptures that turn the ordinary object into an extraordinary creation. I've seen several of their works myself, including the Batcolumn in Chicago (1977), Spoonbridge and Cherry in Minneapolis (1988), Free Stamp in Cleveland (1991), Shuttlecocks in Kansas City (1994), and Houseball in Berlin (1996).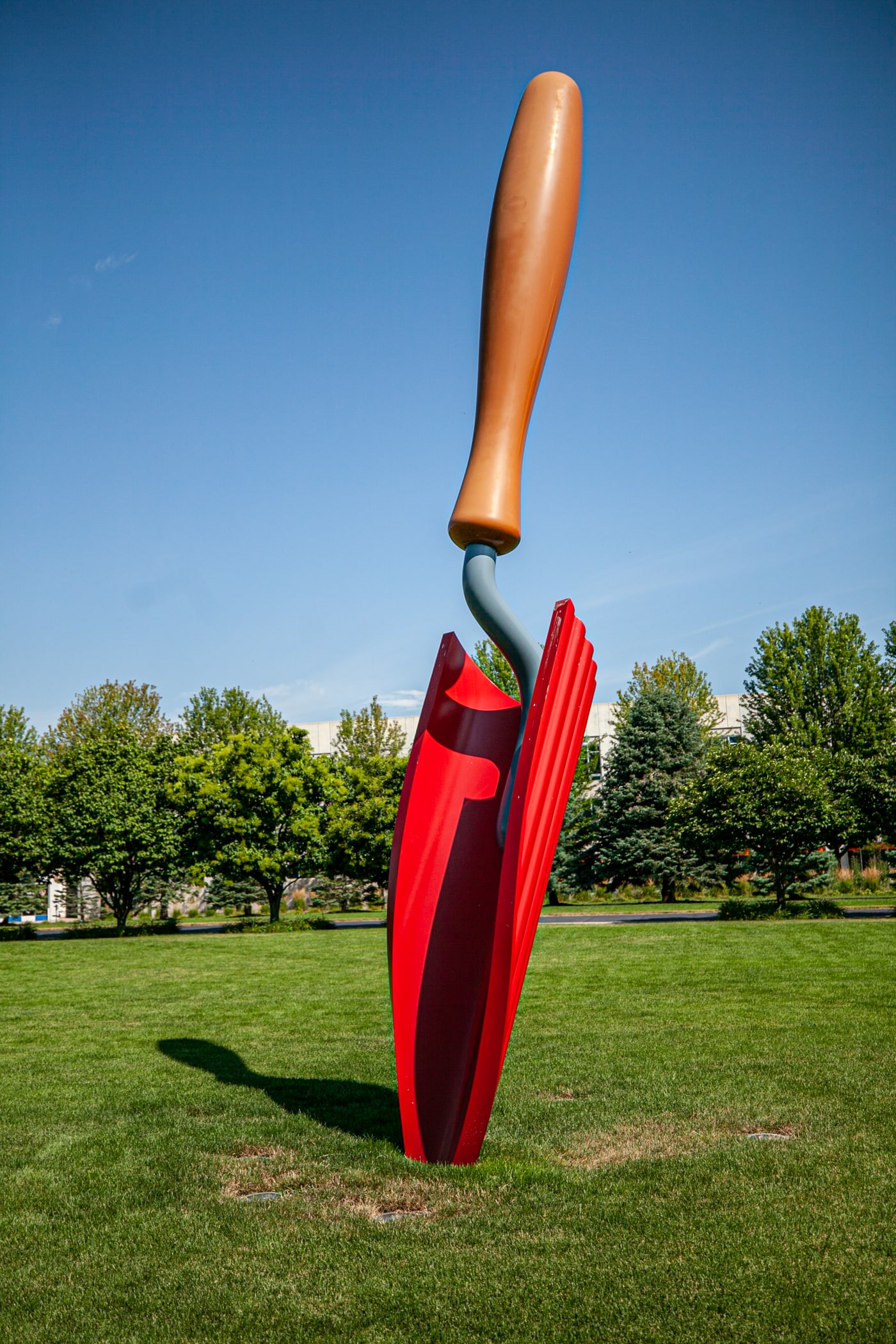 The world's largest garden trowel was originally exhibited on the Iris and B. Gerald Cantor Roof Garden at Metropolitan Museum of Art in Manhattan, New York in 2002. Today, the big dibble lives on the campus of the Meredith Corporation (a media company that owns magazines, television stations, websites, and radio stations) in Des Moines, the capital of Iowa. It was installed in honor of the company's 100th anniversary, a fitting tribute as their flagship publication was Better Homes and Gardens magazine. The giant garden tool lives outside in a great open green area (right near Pappajohn Sculpture Park), just waiting to dig in and help others, big or small, to tend to their gardens.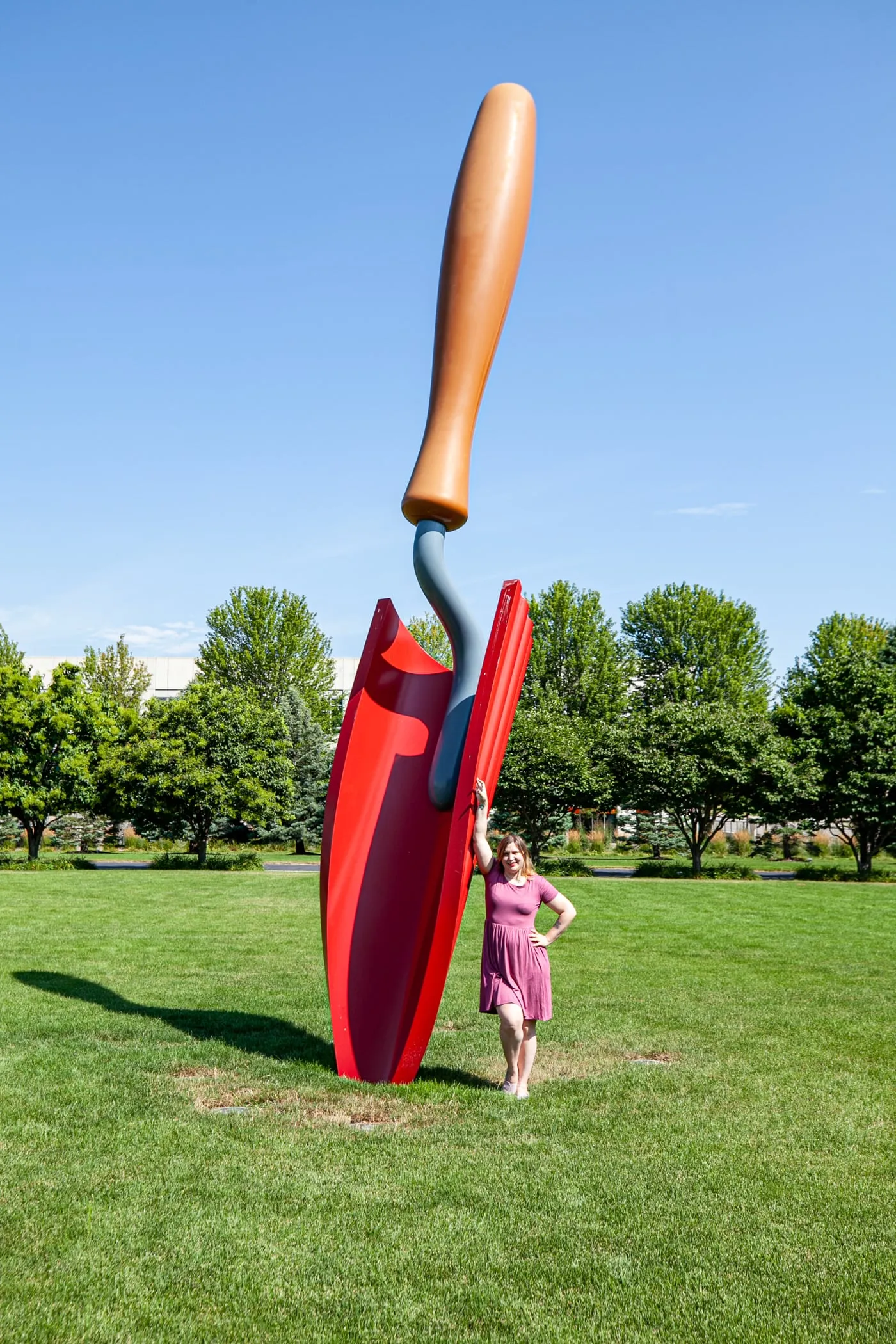 Made from aluminum, fiber-reinforced plastic, and steel, the giant garden trowel is a fine example of modern Pop Art, and a must-see roadside attraction when visiting Des Moines.
I must say, I really DIG it!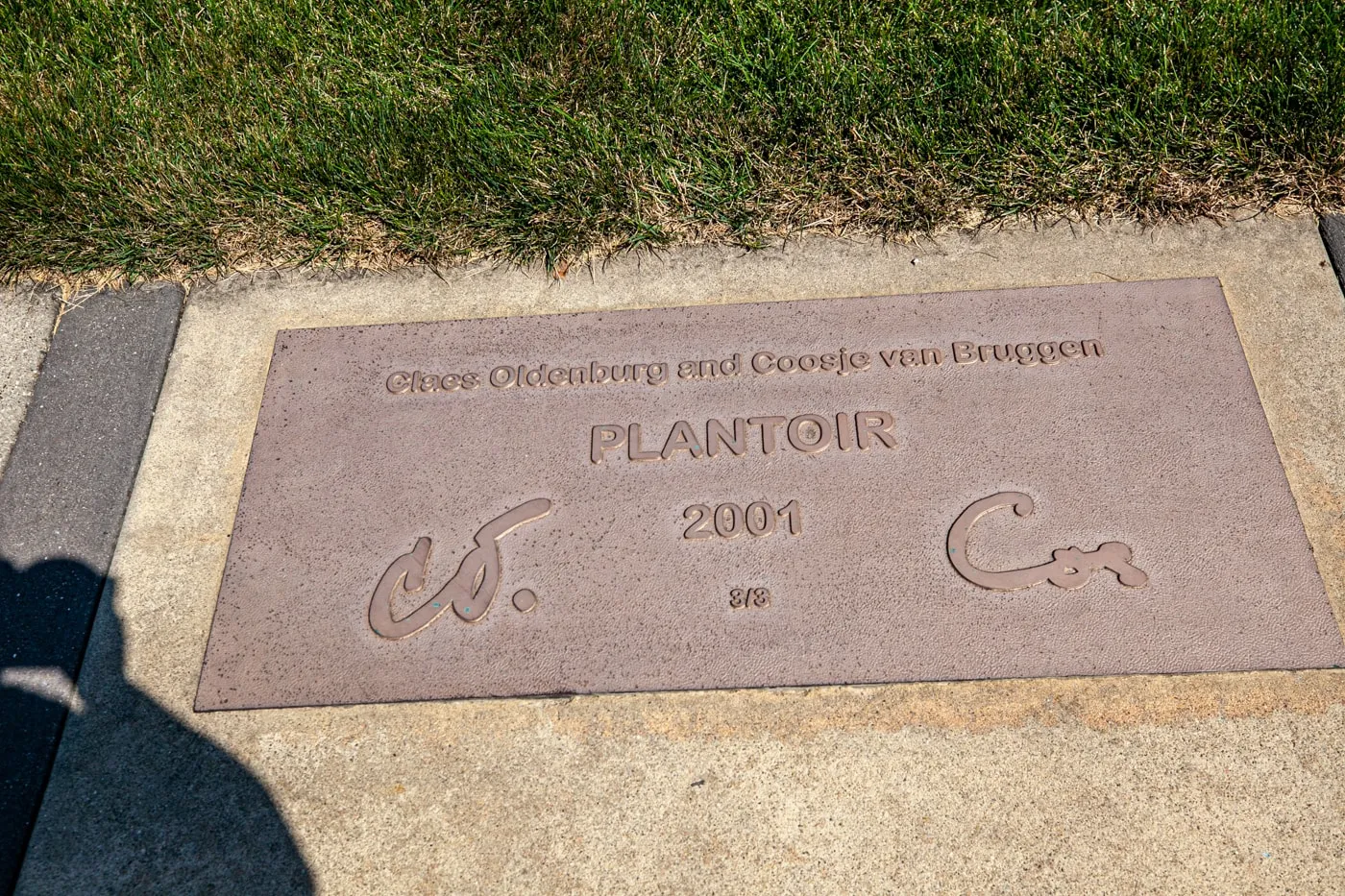 ---
Plantoir Sculpture: Giant Garden Trowel
Address: 1749 Locust St., Des Moines, IA (down the street from Pappajohn Sculpture Park)
Admission: Free to See
Hours: Always Visible
---
Pin this Iowa roadside attraction: