Are you planning an Oregon road trip and want to find all the best Oregon roadside attractions along your route? Whether you're driving Interstate 5 to Portland, taking the West Cascades Scenic Byway through the Cascade Mountains, or taking in the breathtaking views of the Pacific Coast Scenic Byway, you won't want to miss these fifteen must-see places to go in Oregon. They're fun road trip stops and great additions to your travel itinerary or route.
Below are the 15 best roadside attractions in Oregon: from a giant rabbit to a giant Bunyan, from a big corndog to a tribute to a very special dog, from a house made of rocks to a house made of mystery! You won't want to miss any of these bucket list worthy tourist traps and road trips stops on your Oregon vacation.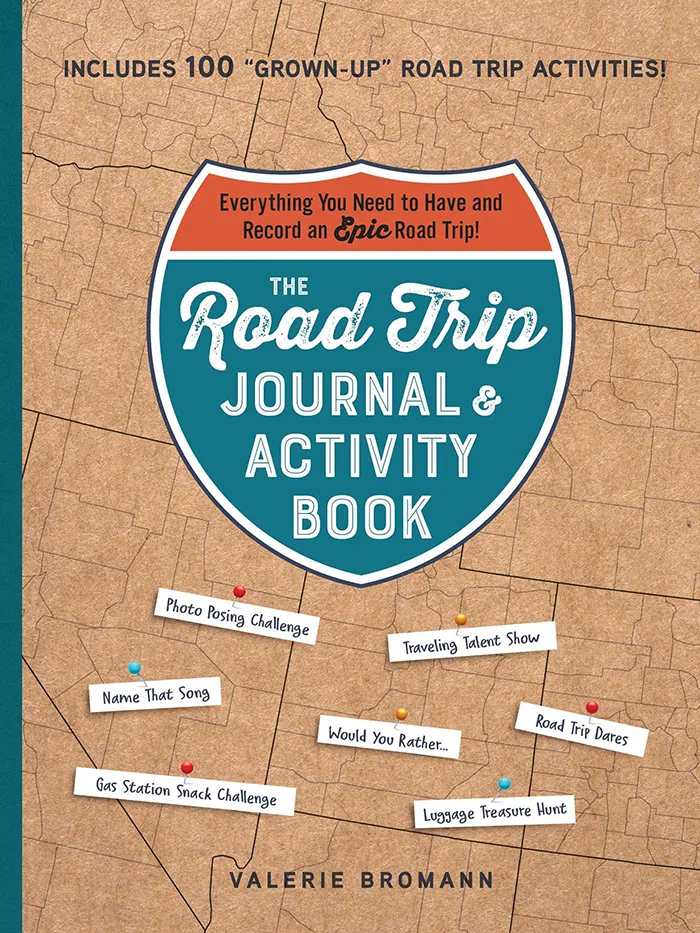 The Road Trip Journal & Activity Book
Everything You Need to Have and Record an Epic Road Trip!
Enjoy fun games and challenges to pass the time on your next road trip and have a keepsake to look back on for years to come with this entertaining must-have for your next vacation.
Ready to hit the road? Let's go! I call shotgun!
15 best Oregon roadside attractions (in no particular order):
1. Harvey the Rabbit
21250 SW Tualatin Valley Hwy, Aloha, OR
Harvey the Rabbit started his life as an abandoned Texaco Big Friend statue. When Ed Harvey (1928-2017) of Harvey Marine in Aloha, Oregon got his hands on the 20-foot-tall statue he turned it from a he to a hare. This 26-foot tall half man half rabbit has become a fixture in the town, revered by both locals and tourists alike. Ed passed away in 2017, and Harvey Marine closed, but the giant rabbit still stands with no plans of hopping away.
2. World's Largest Corndog and Mechanical Corndog Ride
The Original Pronto Pup, 602 S, US-101, Rockaway Beach, OR
The Original Pronto Pup in Rockaway Beach isn't just home to delectable batter-dipped hot dogs on a stick, it's also home to two corny roadside attractions. On the roof you'll find the world's largest corndog: a 30-foot long fiberglass wiener topped with a scant squirt of yellow mustard. And out front you can ride the bucking mechanical corndog (a repurposed children's coin-operated ride strapped with a saddle).
3. Enchanted Forest
8462 Enchanted Way SE, Turner, OR
Oregon's Enchanted Forest is a fairy-tale-themed theme park that's been open since 1971. You can ride bumper cars or walk through a haunted house, but the real star of this attraction is Storybook Lane, where you can explore Alice in Wonderland's rabbit hole, visit Humpty Dumpty, and slide down a giant witch's hair.
4. World's Tallest Barber Pole
Main St, Forest Grove, OR
The world's largest barber pole stands tall at 72 feet (21.95 meters). A sign attached to the pole says it is "dedicated to the city of Forest Grove 'Ballad Town U.S.A.' for the continuing preservation and encouragement of barber shop quartet singing." It was presented to the city by the Portland Area Barbershoppers in the 1970s.
5. Grants Pass Caveman
NW 6th St, Grants Pass, OR
A 17-foot cavemen welcomes visitors coming off the highway into Grants Pass. He was watched over the town since 1971 when he was erected by the local Caveman Club, a membership of pelt and fur-wearing businessmen who swung caveman clubs to promote the adjacent Cave Junction caverns. The club disbanded in the 2000s, but the caveman remains. He even got a makeover recently!
6. Peace Candle of the World
US Hwy 30, Scappoose, OR
The Peace Candle of the World, also known as the Scappoose Peace Candle, is a 50-foot tall, 18-foot diameter, light in the sky. The giant candle was built from a converted grain silo in 1971 outside of what was then Brock Candles Inc. factory. When this Oregon roadside attraction was originally constructed, it was made from actual wax with an actual wick. Nowadays that wick has been replaced and instead "burns" with a flame-shaped light.
7. Prehistoric Gardens
36848 US-101, Port Orford, OR
Visit this dinosaur park and take a trip back in time. Walk the paths to see 23 prehistoric creatures made from metal, mesh, and concrete. From familiar creatures like the Tyrannosaurus Rex to lesser knowns like the Ichthyosaur, this Jurassic park is worth the detour.
8. Paul Bunyan Statue
8334 N Denver Ave, Portland, OR
This 31-foot tall Paul Bunyan statue might just be the most famous Portland roadside attraction. He is so popular that he was added to the National Register of Historic Places in 2009. But he has stood tall in in Portland for many years previous: he was erected in 1959 to welcome visitors to the Oregon Centennial Exposition.
9. Wreck of the Peter Iredale
Fort Stevens State Park, 100 Peter Iredale Rd, Hammond, OR
In 1906 the Peter Iredale shipwrecked on the Oregon Coast. Over 100 years later, it is still there. Though it has deteriorated due to time and weather, the ribs of the ship are still there on the beach. Visit at low tide to get an up-close look, but beware of the high tides.
10. Short Bridge Ghost Towne
47457 Santiam Hwy, Foster, OR
Short Bridge Ghost Town isn't really a ghost town at all. In fact, it isn't even a town at all. If you peek into the windows of this novelty fence you will see nothing but a yard behind it. Still, the crazy facade full of old-west "buildings" is a fun road trip stop. Take photos in front of the fake businesses named Susies Bath House-N-Barber Shop, Drunken Horse Saloon, and Town Undertaker! complete with old-fashioned stoves, lanterns, and coffins as props.
11. The Oregon Vortex and House of Mystery
4303 Sardine Creek L Fork Rd, Gold Hill, OR
Have you ever witnessed balls rolling uphill? Two people grow and shrink before your eyes? A broom balancing on its handle? At the Oregon Vortex you can witness this strange phenomena caused by a "spherical field of force, half above the ground and half below the ground" (according to their website) and more strange happenings. While there are many weird vortexes and "Mystery Shacks" across America, this spot, open since the 1930s, was the first.
12. Petersen Rock Garden
7930 SW 77th St, Redmond, OR
In 1935 Danish immigrant Rasmus Petersen started filling his property with intricate sculptures made from rocks, glass, petrified wood, and shells found locally. Some were humble abodes and others impressive models of such tourist attractions as the Statue of Liberty or Independence Hall. While Petersen passed away many years ago, the property, now on the National Register of Historic Places, is owned and run by his grandchildren. While many of the pieces have dilapidated with age, every inch of the garden and museum is full of wonderful things to behold.
13. Giant Restroom Fly
33096 Redwood Hwy, O'Brien, OR
You might see this fly while unbuttoning your fly… This giant fly hangs out on top of an outdoor bathroom at O'Brien's Country Store, near the California border. Use the bathroom…if you dare…but don't worry, the keys are attached to fly swatters!
14. The Home of Bobbie the Wonder Dog
200 S. Water St., Silverton, OR
Bobbie the Wonder Dog made headlines in the 1923 when the Scotch collie got lost on a summer road trip and then traveled 2,551 miles from Wolcott, Indiana to his family's home in Silverton, Oregon. The town celebrates this wonderdog with a 70-foot long mural of his life and a life-sized statue of the fearless pup, complete with a replica of his dog house.
15. Nessie, the Yaquina Bay Monster
3101 SE Ferry Slip Rd, Newport, OR
The Yaquina Bay Monster is modeled after a real sea creature: the Kronosaurus queenslandicus. Or, in laymen terms, one scary looking dude. These sea monsters had 12-foot long heads and nine-inch long teeth. They've been extinct for millions of years, but a pair of them were supposedly spotted off of the Oregon coast in 1935. The statue made its way to Newport in the early 90s as part of a traveling exhibit and the manager of Aquarium Village just couldn't let it go. Fully restored in 2017, this terrifying sea creature is not to be missed on an Oregon road trip.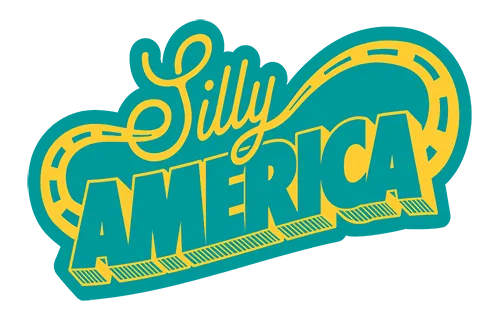 Pin this post on the best Oregon roadside attractions: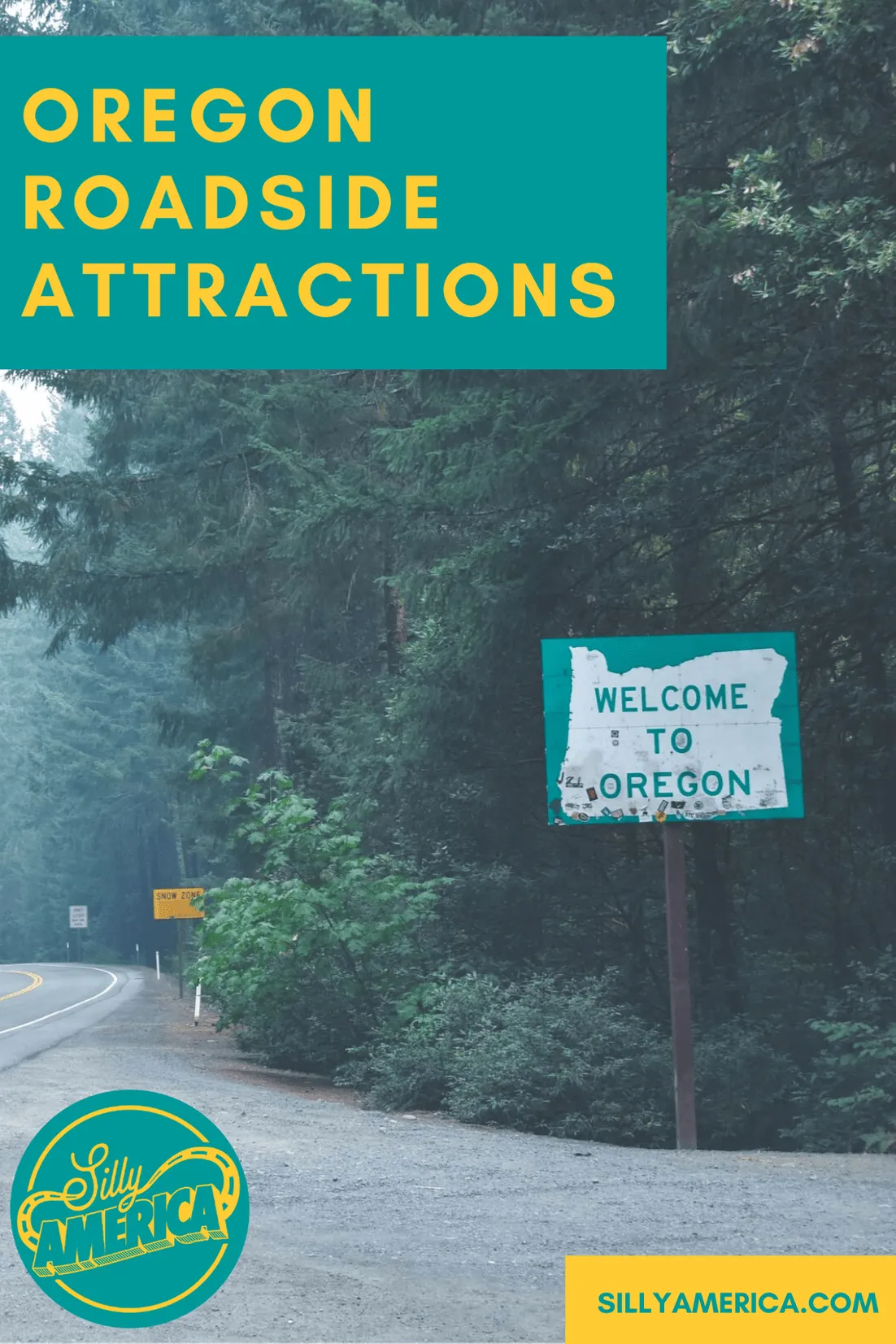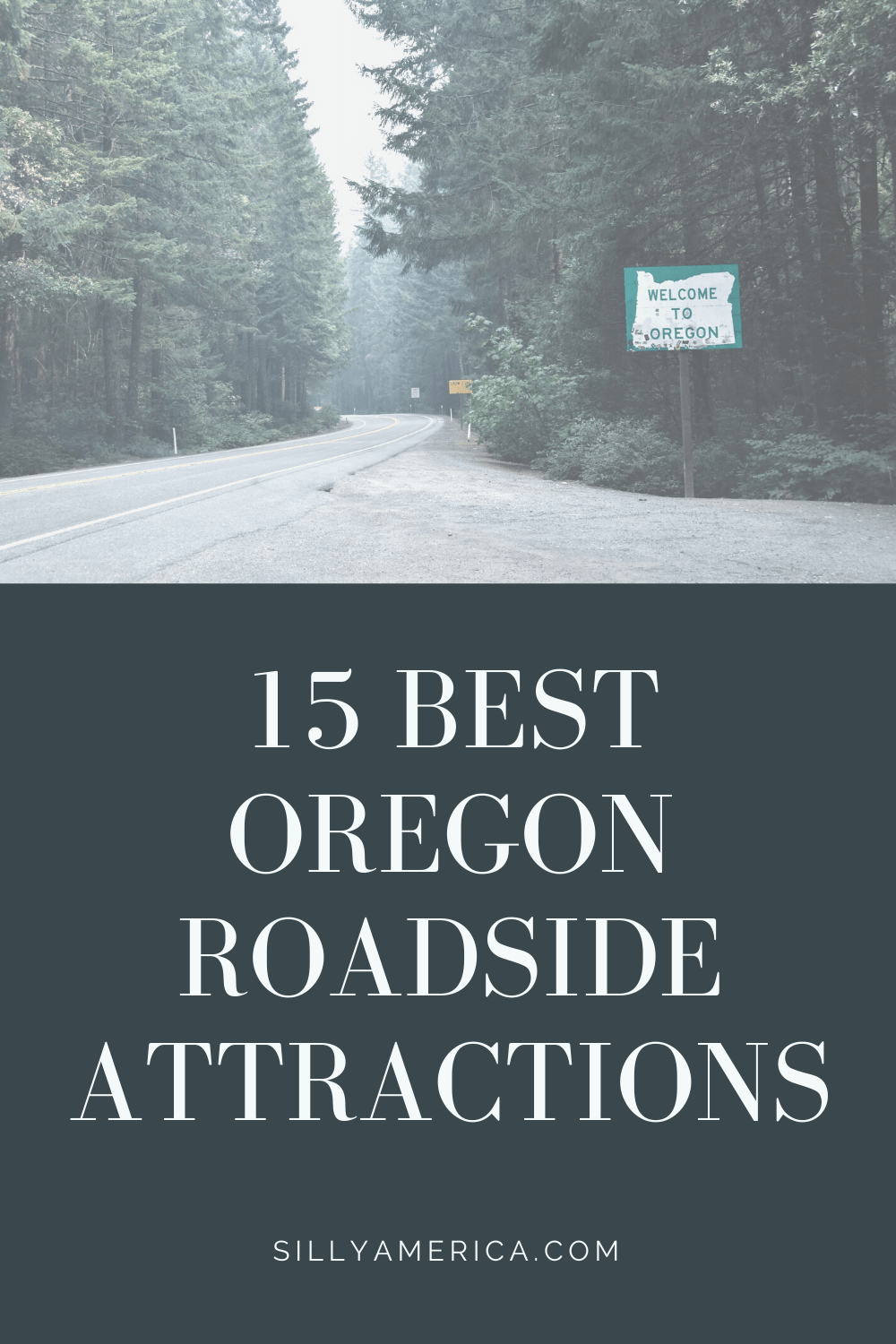 Photo by everett mcintire on Unsplash