Are you planning a Michigan road trip and want to find all the best Michigan roadside attractions along your route? Whether you're driving I94 to Detroit, exploring the Upper Peninsula, traversing the River Road Scenic Byway, or taking the M-22 Circle Tour, you won't want to miss these fifteen must-see places to go in Michigan. They're fun road trip stops and great additions to your travel itinerary or route.
Below are the 15 best roadside attractions in Michigan: from a couple of giant pie tins to a giant hot dog, from town that celebrates Christmas all year long to a neighborhood that celebrates art, from the world's largest tire to the world's largest weather vane! You won't want to miss any of these bucket list worthy tourist traps and road trips stops on your Michigan vacation.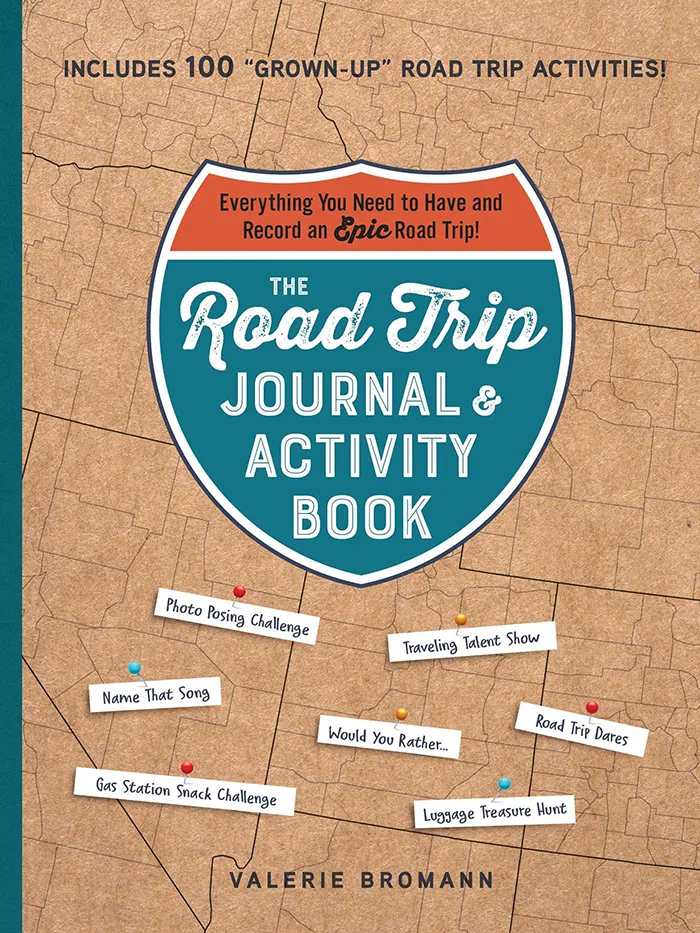 The Road Trip Journal & Activity Book
Everything You Need to Have and Record an Epic Road Trip!
Enjoy fun games and challenges to pass the time on your next road trip and have a keepsake to look back on for years to come with this entertaining must-have for your next vacation.
Ready to hit the road? Let's go! I call shotgun!
The 15 best Michigan roadside attractions (in no particular order):
1. World's Largest Cherry Pie(s)
6549-6717 US-31, Charlevoix, MI
3424 Cass Rd, Traverse City, MI
Two towns in Michigan claim to have the world's largest cherry pie: Charlevoix and Traverse City. Charlevoix's was built 1976, when the town baked the World's Largest Cherry Pie as part of the their annual cherry festival. In order to bake it, they needed to make a pan big enough to hold it. The pie ended up weighing 17,420 pounds and today the original pan is displayed proudly in the town, complete with a slice of replica pie. In 1987, Traverse City stepped up to the pie plate to outdo their neighbor. At their local cherry festival they made a 28,350 pound cherry pie. The pan is still on display in front of the former Chef Pierre Bakeries plant, complete with a faded certificate from Guinness World Records.
2. World's Tallest Uncle Sam
6263 W Sterns Rd, Ottawa Lake, MI
A giant 38-foot tall Uncle Sam stands in front of Uncle Sam's Fireworks in Ottawa Lake. With a red, white, and blue suit and a towering American-flag printed hat, he beckons visitors off US 23. Found right over the Ohio border, this giant man originally stood in front of Uncle Sam's restaurant in Toledo.
3. Giant Hot Dog
Wienerlicious, 102 E Central Ave, Mackinaw City, MI
Mackinaw City is a Michigan vacation destination. Known for its relaxing beaches, historic parks, shopping, restaurants, and giant hot dog! In 2014, local hot dog joint Wienerlicious installed the world's largest wiener on their roof. The world's largest hot dog is topped with all the fixins including mustard, relish, onion, and peppers!
4. Fisherman's Shrine: The National Trout Memorial
339-373 S Cedar St, Kalkaska, MI
Michigan's National Trout Memorial (also called Fisherman's Shrine) is found at the Kalkaska Historical Museum. The giant brook trout (Michigan's official state fish) that has served as the centerpiece to the monument since 1966 and fountain has been replaced several times over the years. The current fish is about 17 to 18 feet long and sits in the center of a fountain that operates in the warmer months of the year.
5. Little Bavaria Christmas Town & Bronner's Christmas Wonderland
25 Christmas Ln, Frankenmuth, MI
Looking to celebrate Christmas in July? Or August, May, or February? Frankenmuth, Michigan is known as Little Bavaria and one of the most Christmassy towns in America, every day of the year. The star attraction in town is Bronner's Christmas Wonderland, the World's Largest Christmas Store with thousands of ornaments and gifts spanning an area equivalent to one and a half football fields. But that's not all: while in town you can pose with a giant Santa, take a horse-drawn carriage ride, and walk among the 100,000 sparkling lights that light up Christmas Lane every night of the year.
6. National Shrine Of The Cross In The Woods and Nun Doll Museum
7078 M-68, Indian River, MI
Visit the National Shrine Of The Cross In The Woods to see a 55-foot tall, 21-ton giant crucifix in the middle of the woods. But stay to visit the Nun Doll Museum, the world's largest collection of dolls dressed in traditional habits from religious communities in the United States. On display you'll find more than 545 dolls and mannequins modelling 217 different habits that have been collected since the mid-20th century.
7. Hamtramck Disneyland
12087 Klinger St, Hamtramck, MI
Hamtramck Disneyland, named for the Detroit neighborhood where it is located, is a massive display of folk from Ukrainian artist Dmytro Szylak (1920-2015). He started the project in 1992, combining found and repurposed objects to create unique pieces of sculpture in his backyard. After Mr. Szylak passed away, local art group Hatch Art took over the piece and maintains it for the public to admire.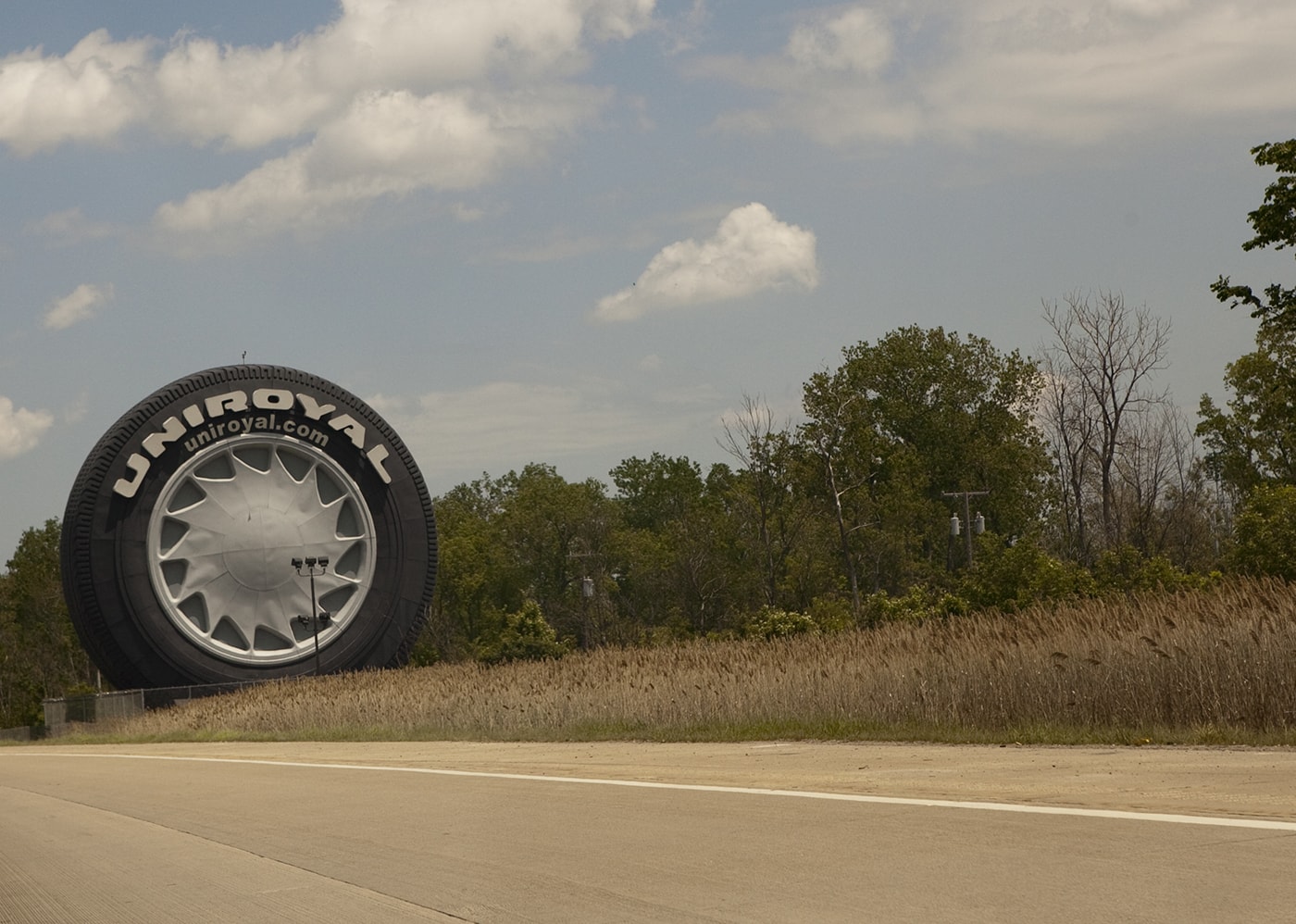 8. World's Largest Tire
Detroit Industrial Expy, Allen Park, MI
This Michigan roadside attraction certainly doesn't fall flat! It's the World's Largest Tire in Allen Park, Michigan, AKA the giant Uniroyal tire! The biggest tire in the world weighs in at a whopping 12 tons and stands at 80-feet tall. In its original life, this giant tire served as a ferris wheel for the 1964-65 New York World's Fair. There, it advertised Uniroyal (United States Rubber Company) and US Royal Tires and took about two million people on a ride on its 24 gondolas that each held four people. In 1966, a year after the fair, the big Uniroyal tire was transported to Allen Park. It was stripped of it's amusement-park ride functionality and was moved to be adjacent to the Uniroyal headquarters, where it became a must-see Detroit roadside attraction, visible besides I-94.
9. Dinosaur Gardens Prehistoric Zoo
11160 US-23, Ossineke, MI
Dinosaur Gardens Prehistoric Zoo is a 40-acre "zoo" that mixes giant, life-sized dinosaur sculptures with some cavemen and nods to Christ. Opened in the 1930s, not everything here has stood the test of time, but the Jurassic park provides a fun afternoon of dino spotting, guided walking tours, playing mini golf, or treating yourself to some froyo.
10. The Heidelberg Project
42 Watson St, Detroit, MI
The Heidelberg Project started in 1986 by Tyree Guyton in the McDougall-Hunt neighborhood of Detroit. After seeing the neighborhood around him deteriorate more and more he decided to take the ruins around him and turn it into art with a mission to "improve the lives of people and neighborhoods through art." Visit the neighborhood or take a tour here to see the colorfully-painted houses and abandoned plots decorated with salvaged objects turned into sculptures.
11. Hiawatha, World's Largest Indian
Burma Rd, Ironwood, MI
While this 52-foot-tall, fiberglass statue of a Native American isn't actually the "world's largest Indian" as it's called, it is still a pretty darn cool statue. Hiawatha was built by Gordon Displays from St. Paul, Minnesota in 1964 and was funded by a local car dealer who wanted to entice travelers off the highway and into downtown Ironwood.
12. Hoegh Pet Casket Company Factory Tours
311 Delta Ave, Gladstone, MI
Have you ever wanted to get a behind-the-scenes look at how and where pet caskets are made? Probably not. But you can in this Gladstone, Michigan factory. Hoegh Pet Casket Company has been crafting caskets for cats, dogs, birds, and gerbils since 1966 and it's open for weekday tours.
13. World's Largest Weather Vane
4560 Dowling St., Montague, MI
This 48-foot tall, 14-foot long, 4,300 pound hand-forged aluminum weather vane is the world's largest. The Michigan roadside attraction features a ship named Ella Ellenwood, a Great Lakes lumber schooner.
14. Da Yoopers Tourist Trap, Museum, and Rock Shop
490 North Steel St, Ishpeming, MI
Da Yoopers is a comedy group from Ishpeming, Michigan who are known for their humorous songs and sketches centering on life in the Upper Peninsula. Da Yoopers Tourist Trap is a museum, shop, and tourist destination that was opened by original members of the troupe. Shop at the wacky giftshop, buy some rocks, or check out some of the troupe's own brand of weird Michigan roadside attractions such as Big Gus (the world's largest working chainsaw), Big Ernie (the world's largest working rifle), and Gravel Gertie (the largest motorized tricycle in Michigan).
15. Marvin's Marvelous Mechanical Museum
31005 Orchard Lake Rd, Farmington Hills, MI
A sensory overload of lights and sounds, Marvin's Marvelous Mechanical Museum features 5,000 square feet of vintage coin-operated machines, animatronics, oddities, collectors items, and, well, stuff. Your eyes will never get bored looking around at every nook and cranny filled with oddities galore. Open since 1990, with collections dating back to the 50s, every visitor will find something to awe them and entertain them here.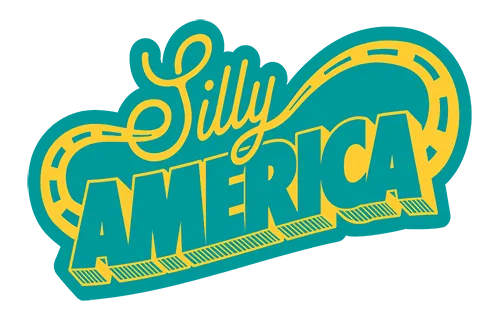 Pin this post on the 15 best Michigan roadside attractions: