It's kind of sort of freezing here in Chicago. And snowy. Very snowy. I'm itching to get away (in fact, I spontaneously decided to plan a road trip to Texas in a few months!) but for now I just am wrapping myself in my Snuggie (don't judge, my mom gave it to me for my birthday…OK, so maybe I asked her to get me one for my birthday…) and watching the Olympics on my couch.
I can't remember the last time I was this excited over the Olympics. I believe it was somewhere around the Nancy Kerrigan/Tonya Harding year. I didn't even watch the Opening Ceremonies on Friday but then on Saturday it happened to be on TV and I just kept watching. And watching. And watching.
Watching the Olympics makes me want to learn to ski and snowboard and figure skate and curl. Of course, I've tried three of the four of those and am quite terrible at them all (being majorly afraid of heights does not help). And also there's the fact that I would much rather not subject myself to the cold.
So let's take a moment to hope for the warmth to return to the city soon and remember how glorious Chicago is in the summer. One of my favorite tourist attractions in the city is Buckingham Fountain. I have wonderful memories of the fountain. When I was a child it seemed so out of the way that it's hard to imagine how accessible it really is. In college it was where we'd meet up with friends at the Taste of Chicago before cell phones made it convenient to meet up anywhere. In later years it's been a spot to meet friends as they finish the Chicago Marathon. In high school it was the ending to my perfect second date with my first boyfriend. He drove me there on a balmy night, when the lights turned the water color after color and we held each other and watched. And again it was the scene of one of our last dates, when I made him drive me there on our anniversary, trying to recapture some of that early magic, and it just didn't feel the same.
It's a place I end up at least once a summer. And it will never not be beautiful.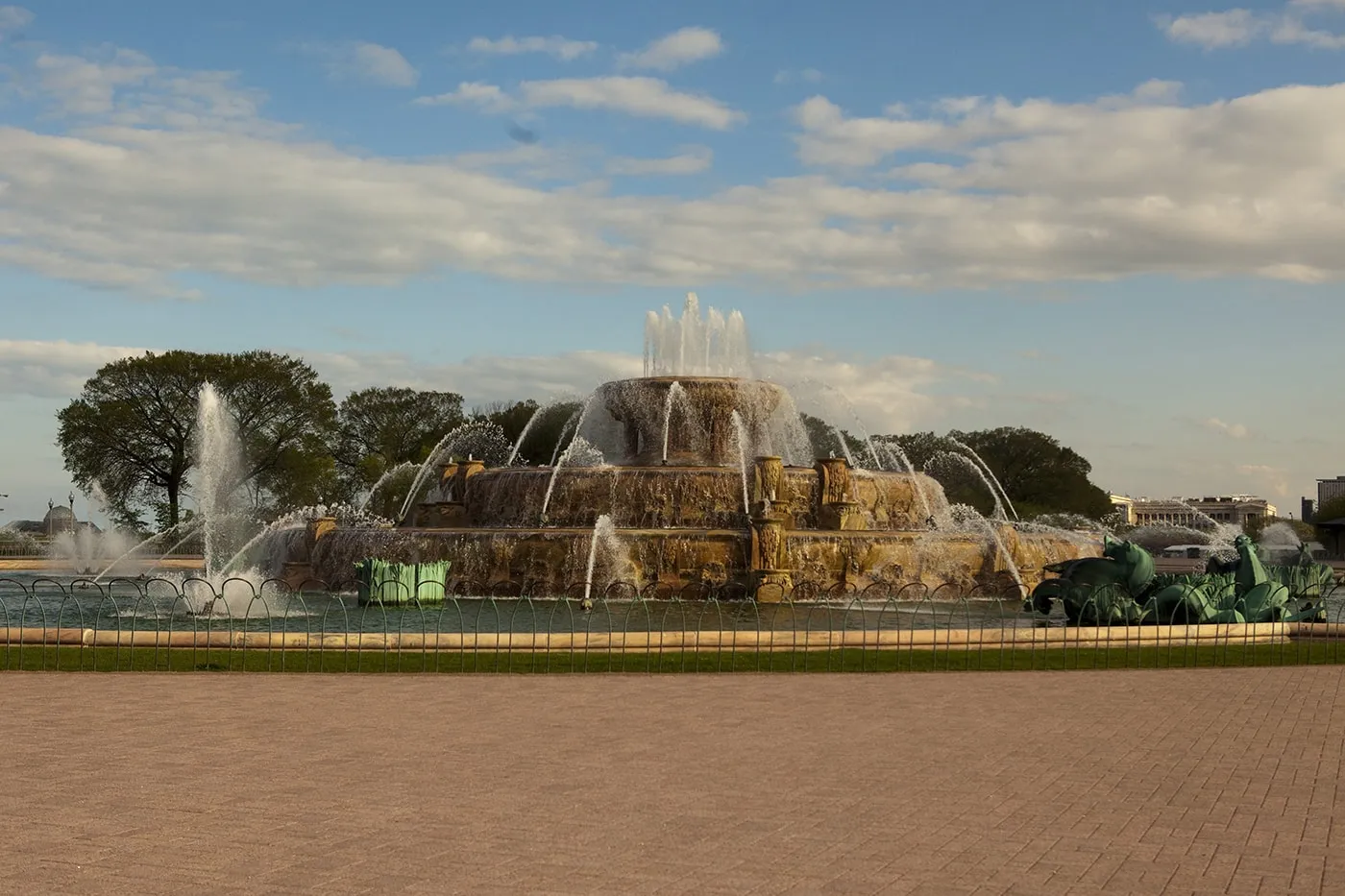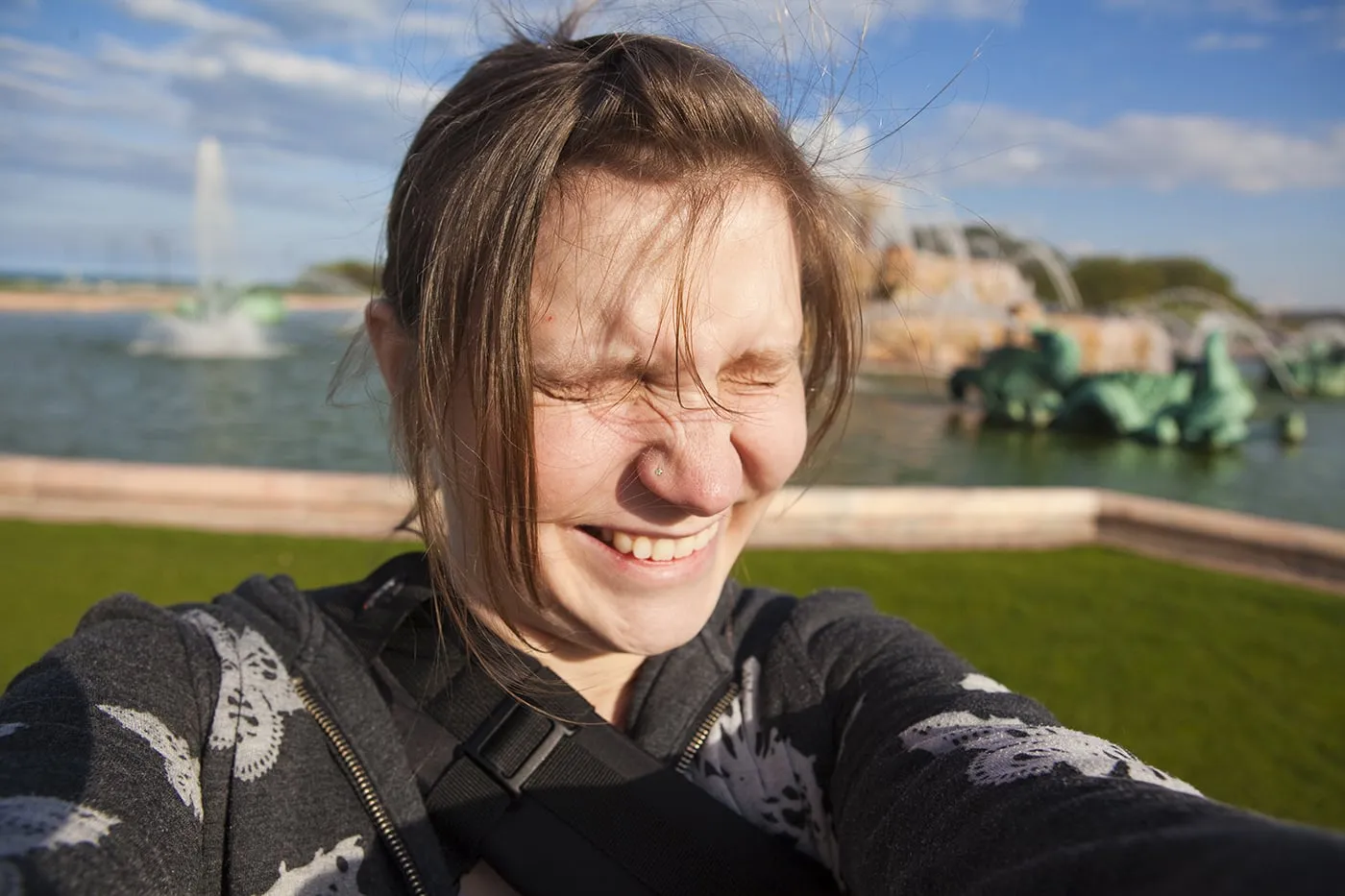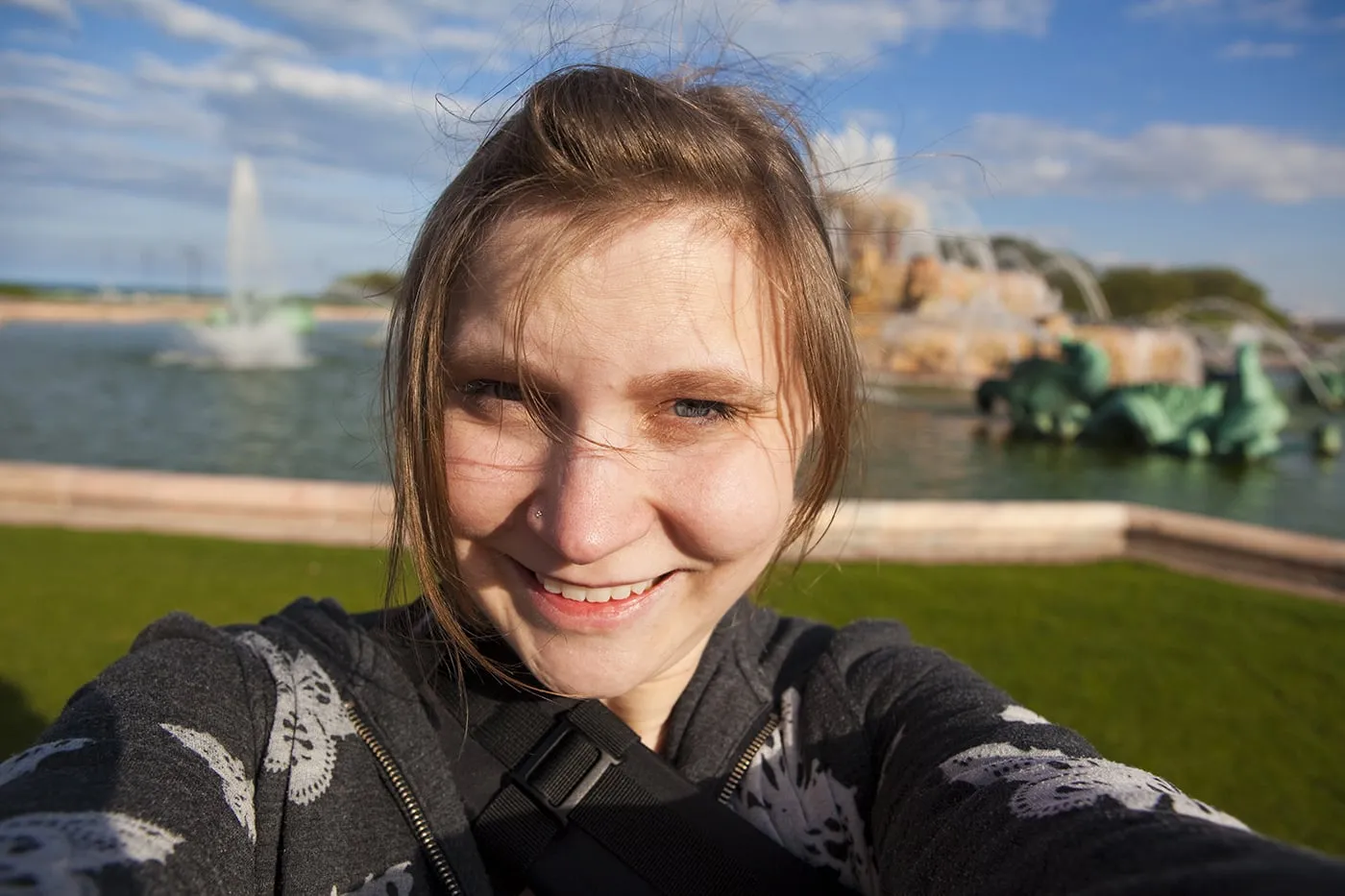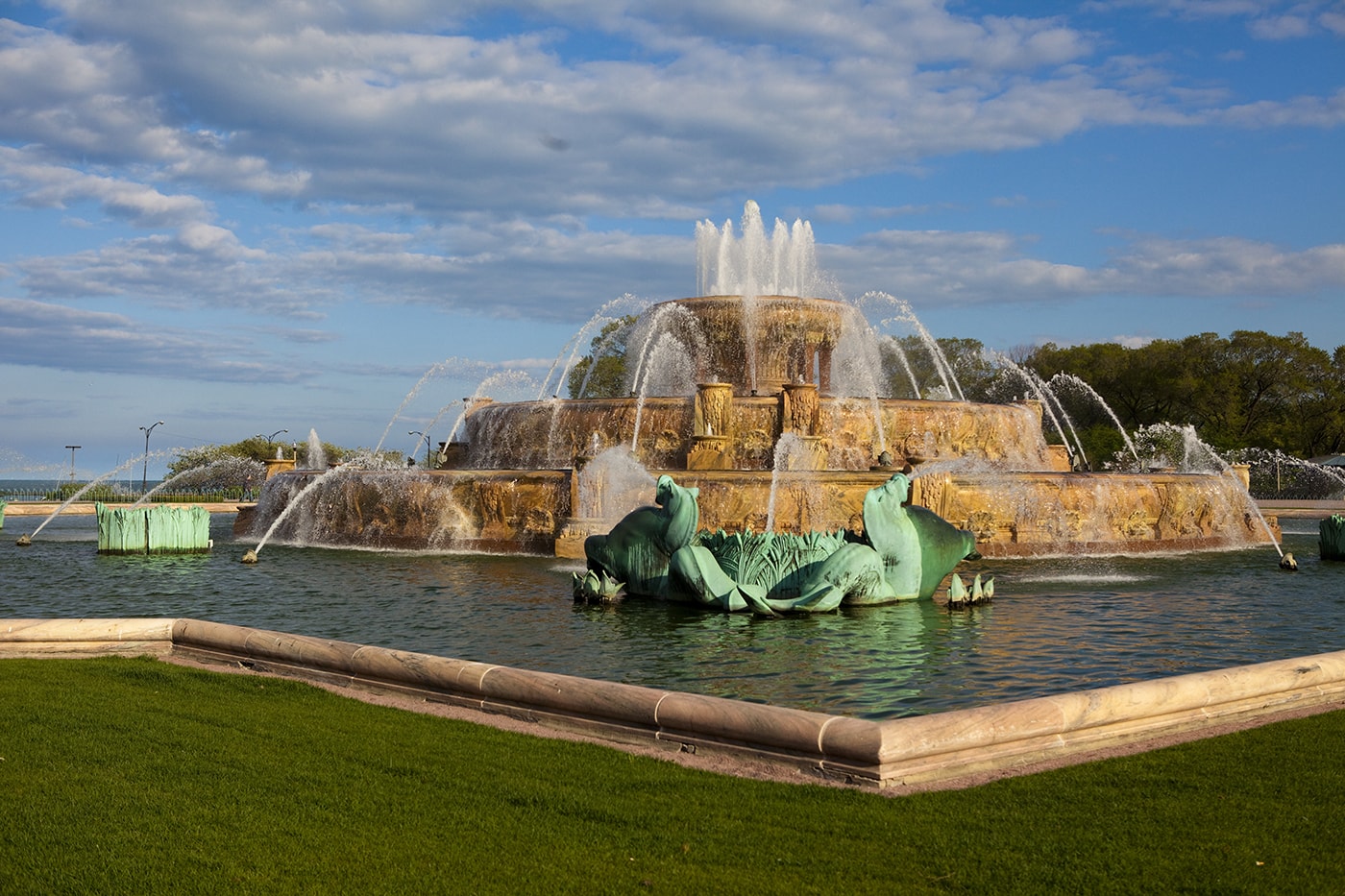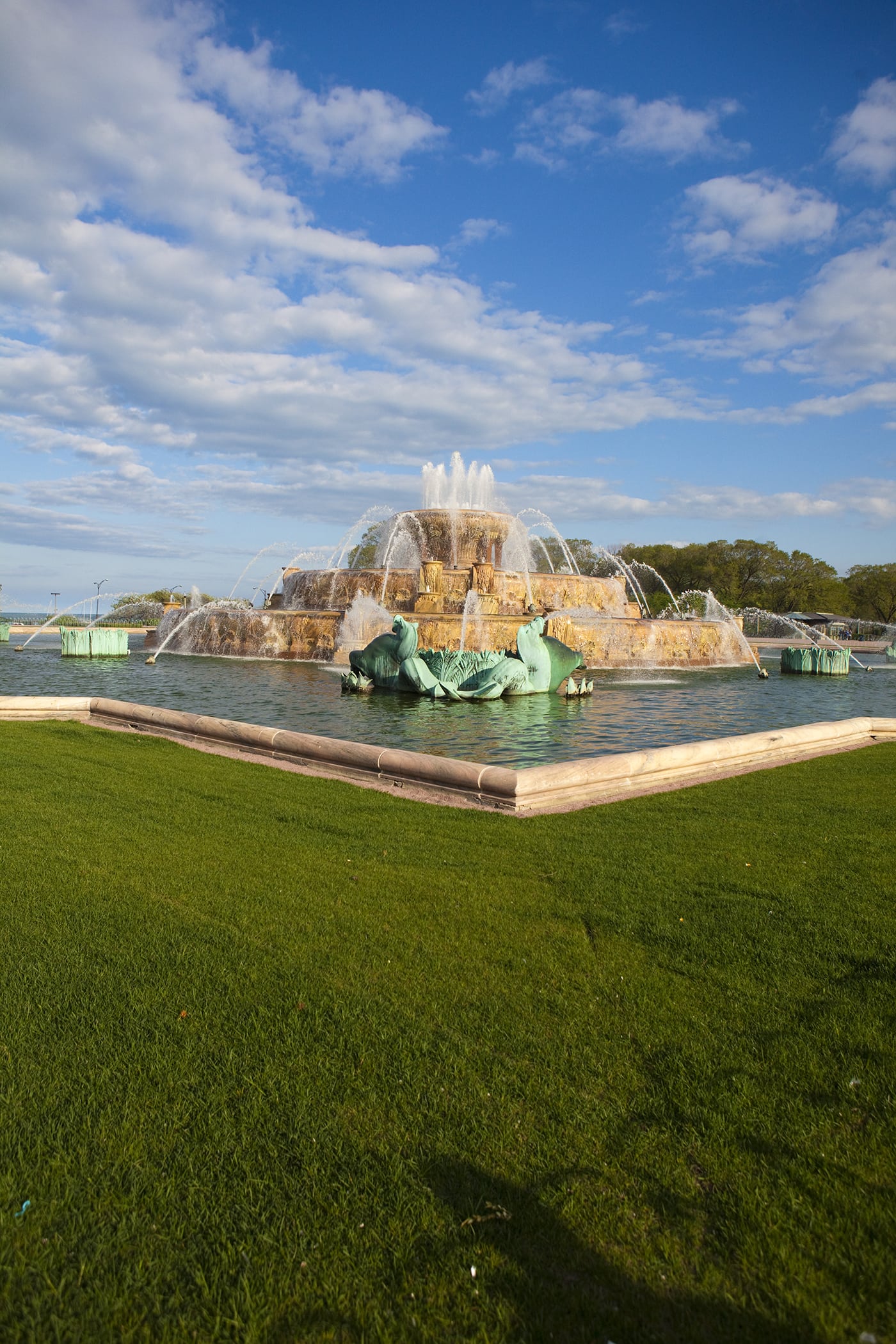 Site: Buckingham Fountain
Location: Columbus Drive (301 East) and Congress Parkway (500 South) in Grant Park, Chicago, IL
Cost: Free
Hours: Open from around April to mid-October, 8:00 a.m. to 11:00 p.m.
Date: May 9, 2009